BLOCK722 launches "B" side table, "C" coffee table and "D" desk unveiling three unique furniture stories based on the distinctive elements of studio's design philosophy: simplicity, clean lines, high quality materials and close attention to detail.
-text by the authors
BLOCK722 ARCHITECTS+,
"B", 2020
B-Side Table: Solid oak, black stain, satin finish; W40 D60 H45 cm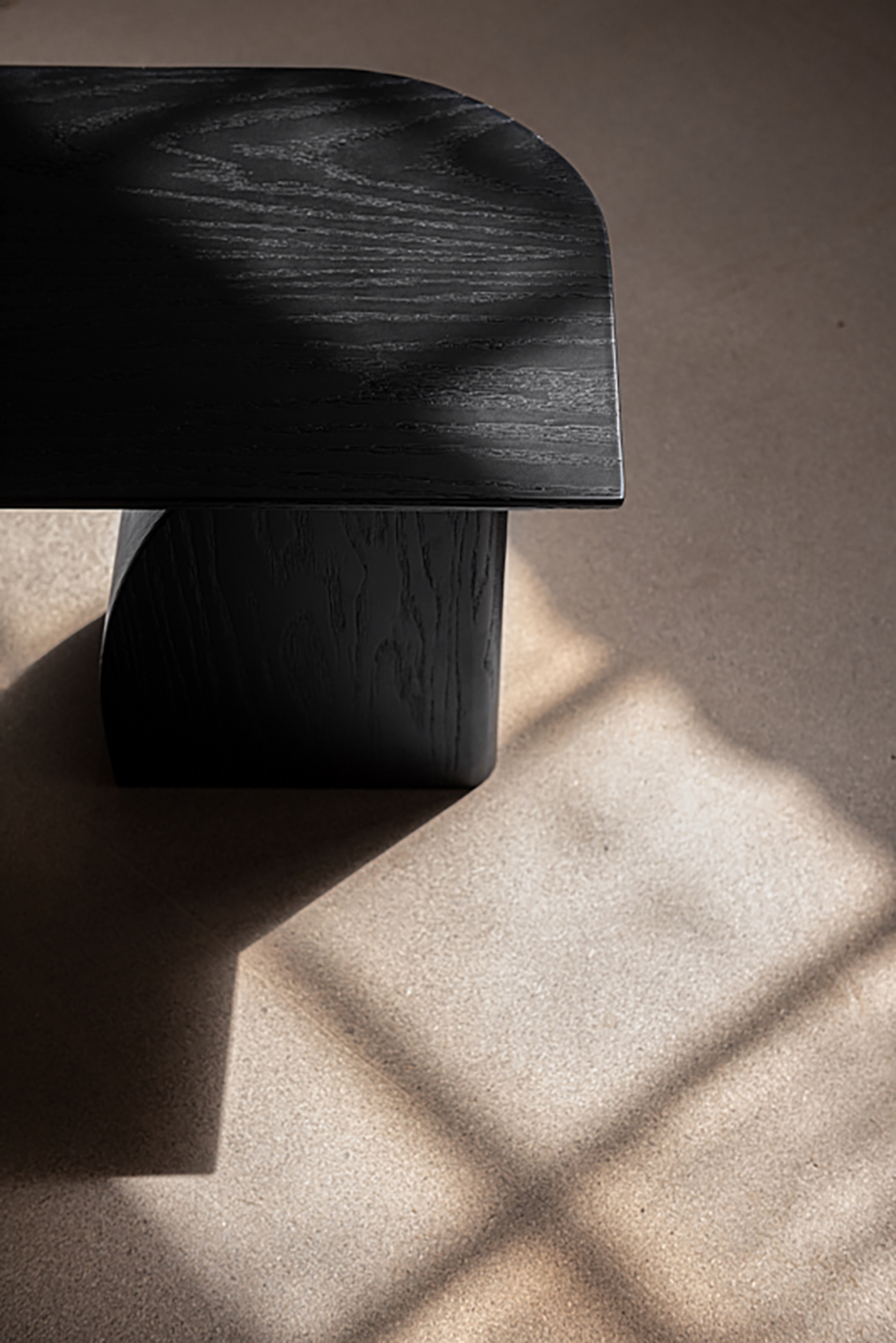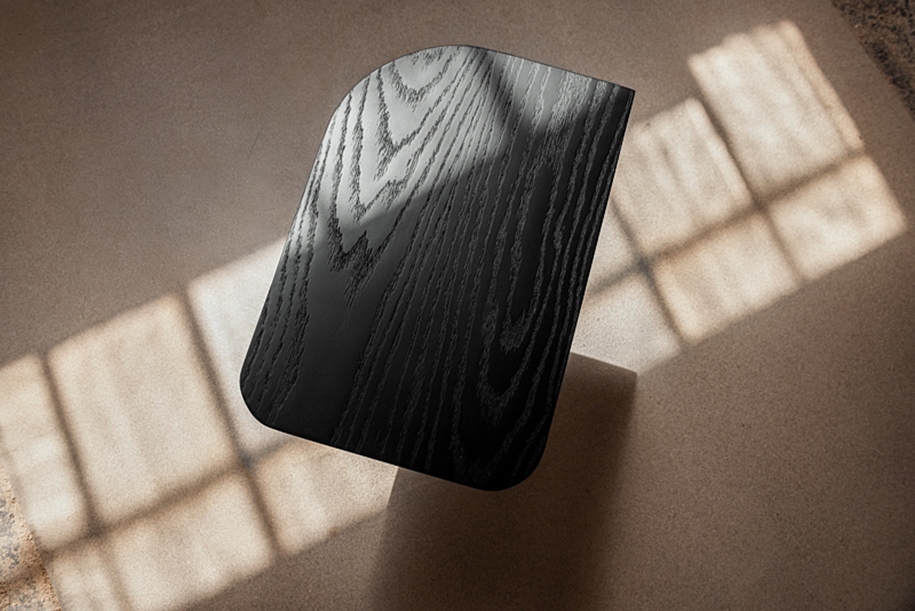 'B' is a side table that plays with the idea of balance.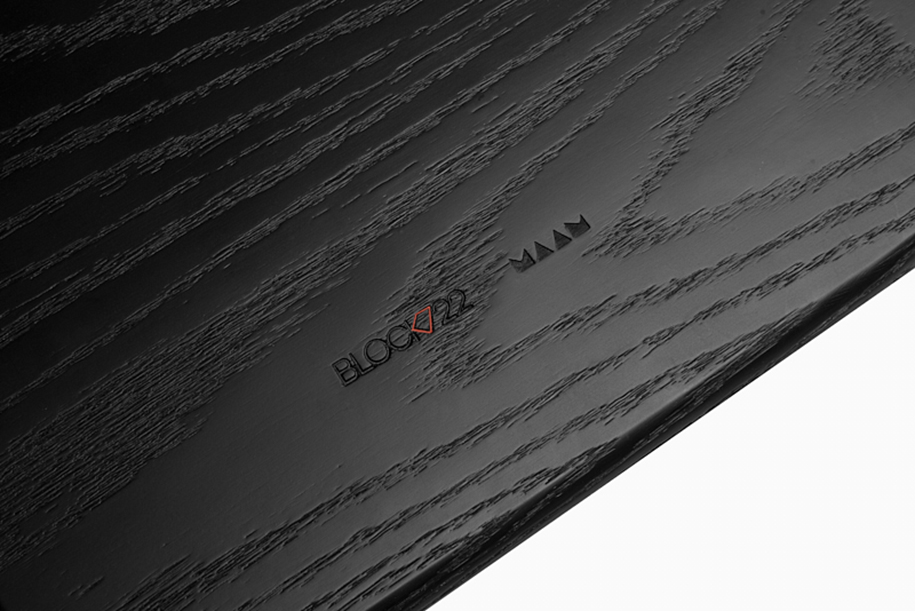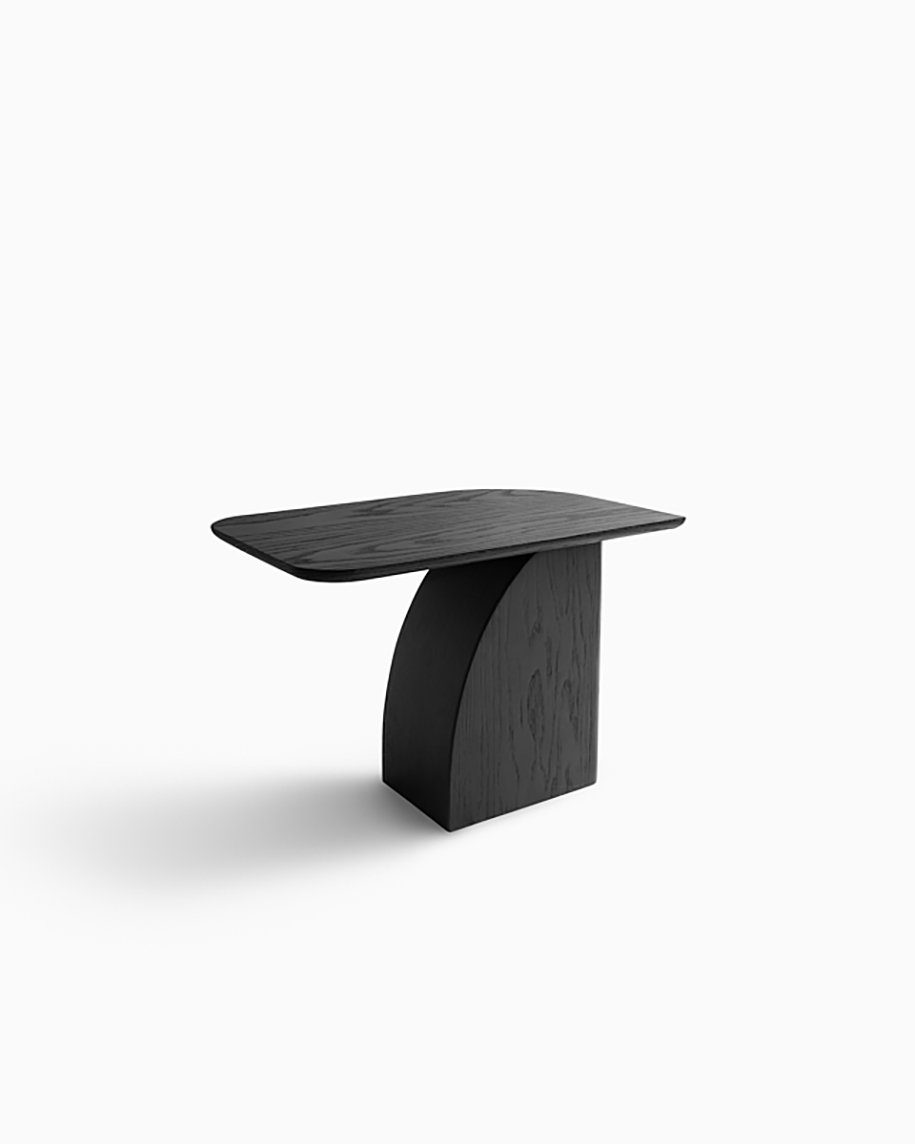 Created as the juxtaposition of a monolithic and heavy base set against an extra fine top element, this is a piece that thrives through contrast. The table was designed by Block722 in Athens and was made locally by craftsperson Maan Halaoui, who bridges traditional techniques and modern construction methods. This marriage of tradition and modernity is evident in the product's tactile nature, classic choice of material – solid oak – and dynamic shapes and treatment.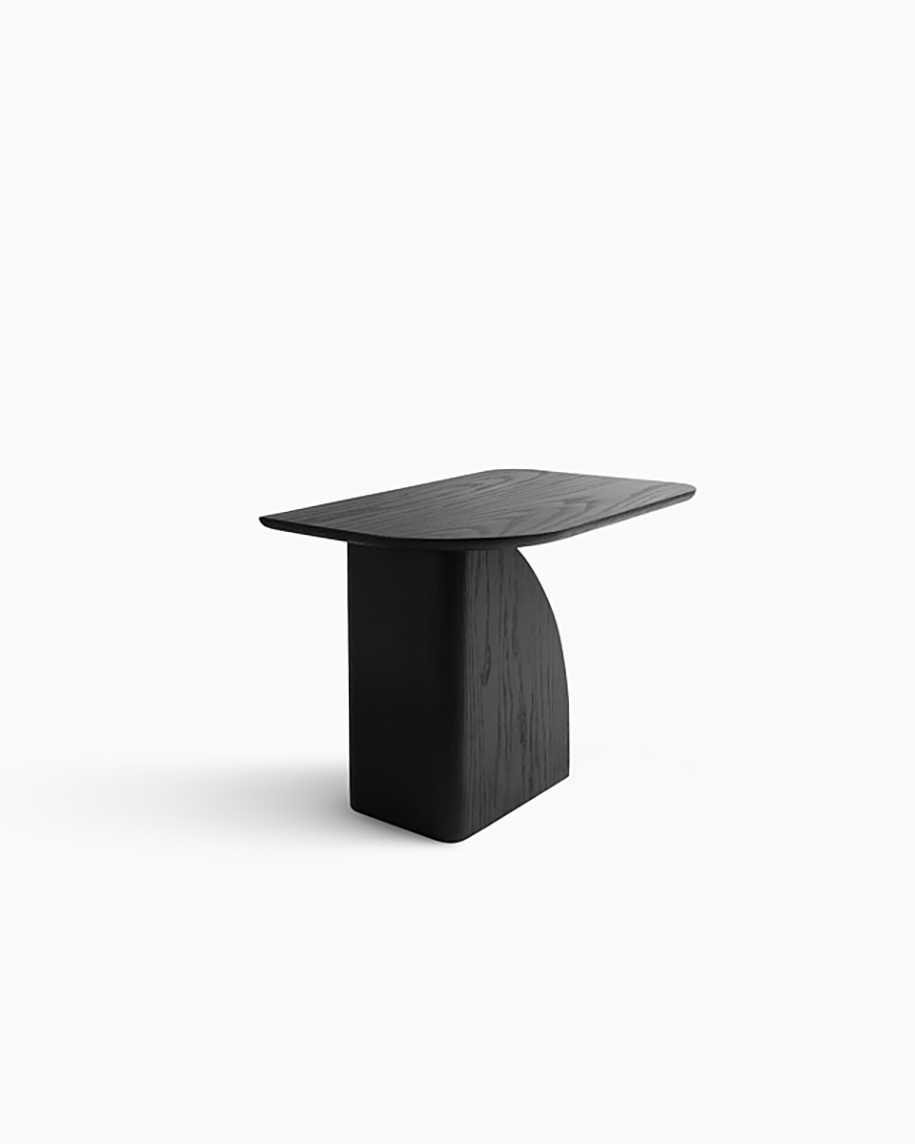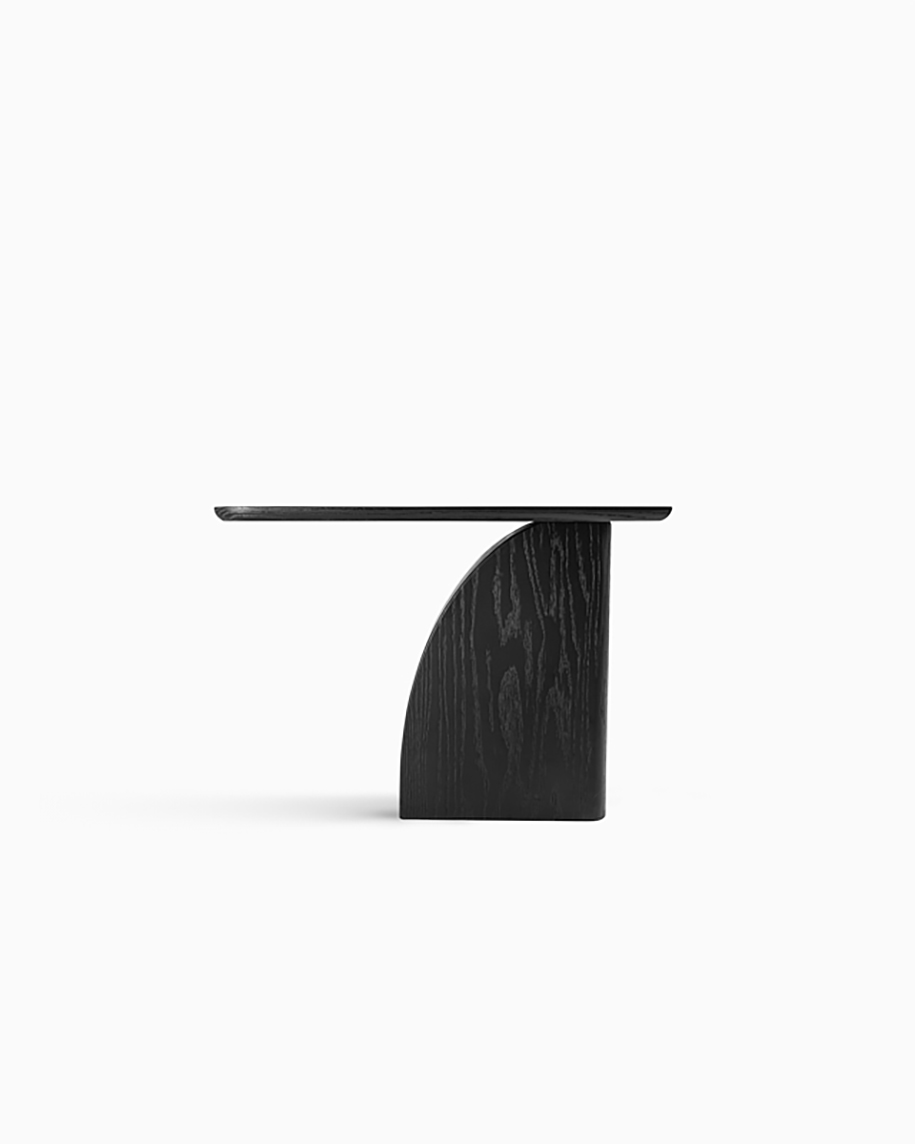 The piece was dyed black, using a satin varnish – sitting in the realm between the absolute black that pure matte offers and the shimmering nature of a gloss style – so that it can ever so gently reflect the light. These reflections help to further define both the table's own shapes and its relationship with its surroundings. Created for a private client, the side table features a cantilevered top can easily slide over a sofa or chaise longue, complementing the seating in an elegant and functional way.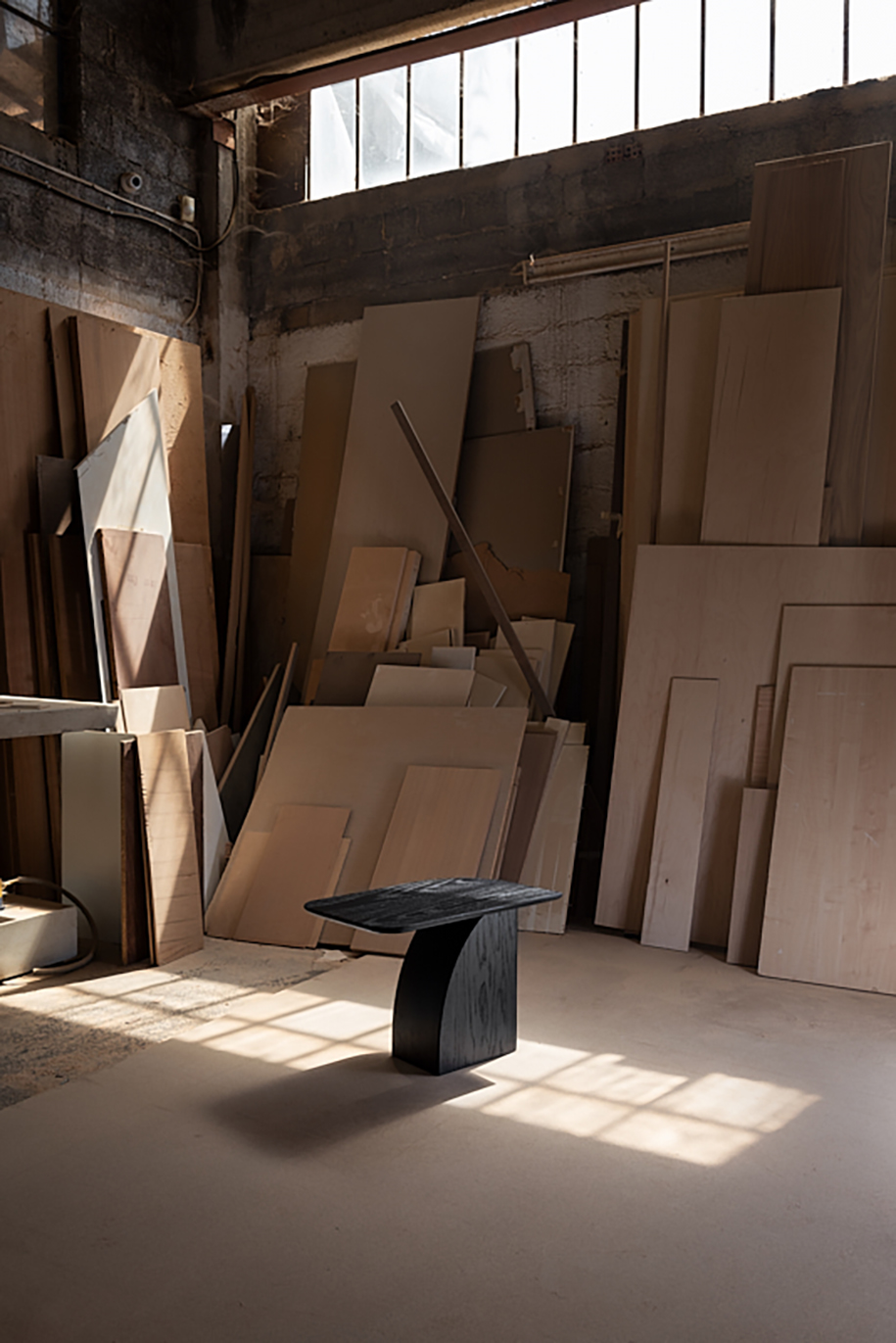 BLOCK722 ARCHITECTS+,
"C", 2020,
Outdoor Coffee Table: Chestnut and iroko wood, oil & wax, burned bottoms; extra clear glass; W180 D180 H35 cm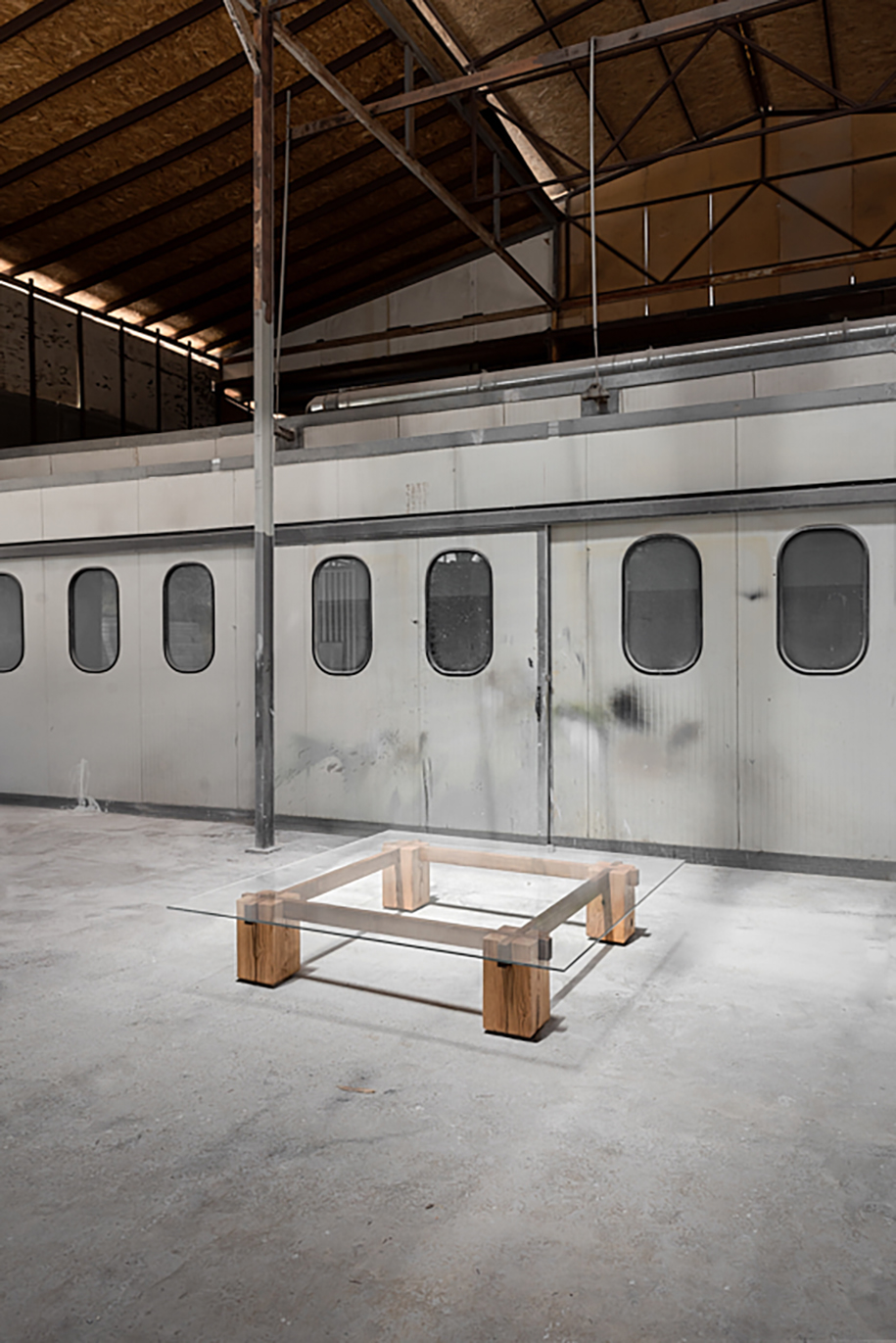 The 'C' coffee table is a carefully crafted balance of juxtapositions: light and heavy, opaque and transparent, strong and delicate.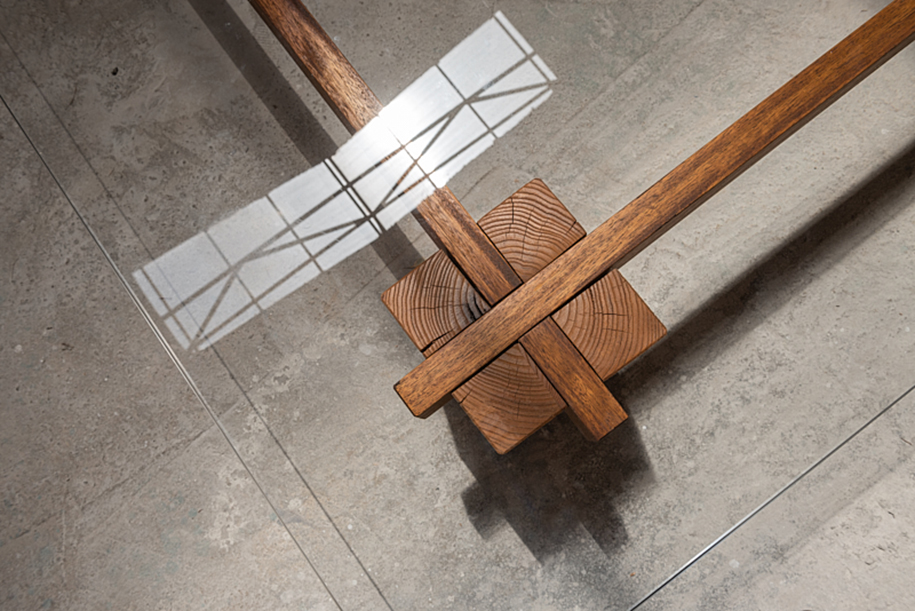 Designed by Block722 in Athens and made locally by Maan Halaoui, a craftsperson who bridges traditional techniques and modern construction methods, this outdoors piece is a nod to Japanese furniture making. Its solid, robust legs are made using Japanese timber joints typically found in building construction. As a result, the frame is extremely durable, and no glue was required in its assembly. The extra clear glass top simply rests heavily and securely on the natural oil-treated, timber structure that combines chestnut and iroko wood.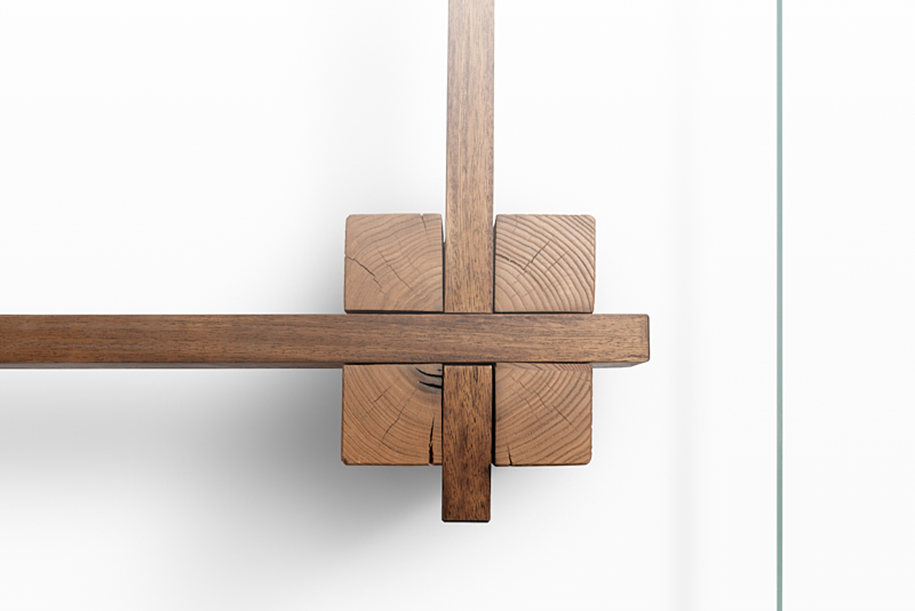 Each leg's base is discreetly sealed using Shou Sugi Ban – an environmentally friendly, traditional Japanese charred wood technique for waterproofing and preservation. This highlights the product's overall natural feel, which is a defining characteristic in this design. The timber frame is clearly visible through the transparent, almost ethereal, tabletop surface, putting the joinery craft on centre stage.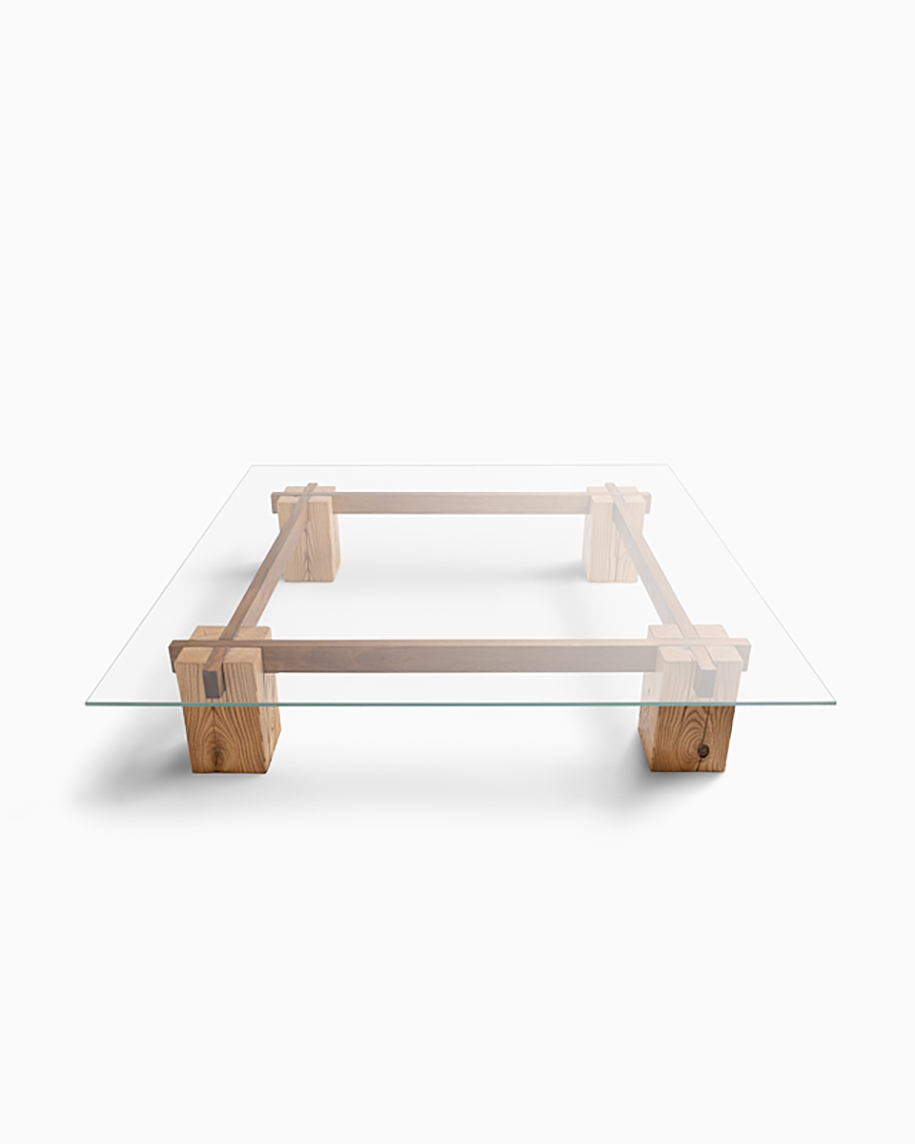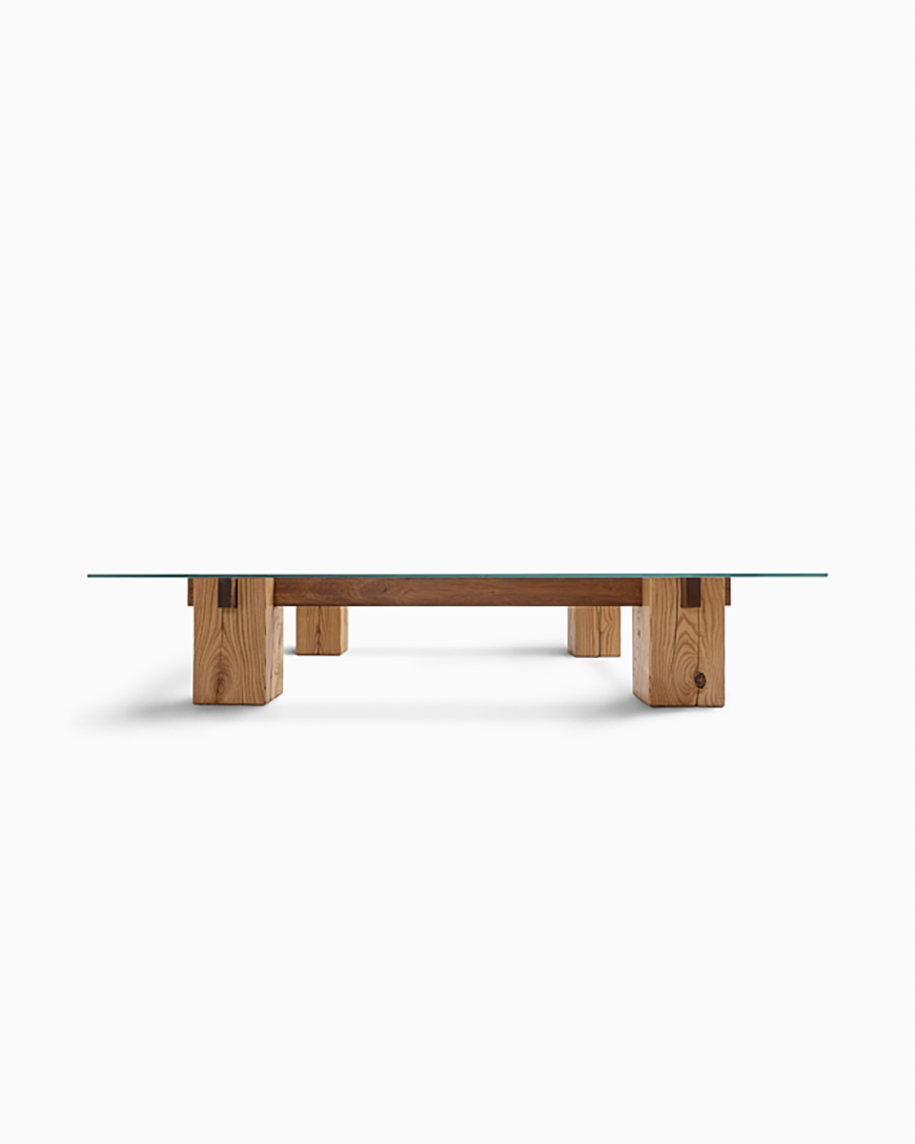 BLOCK722 ARCHITECTS+,
"D", 2020
Home office: American oak wood; oil & wax finish; W200 D50 H75 cm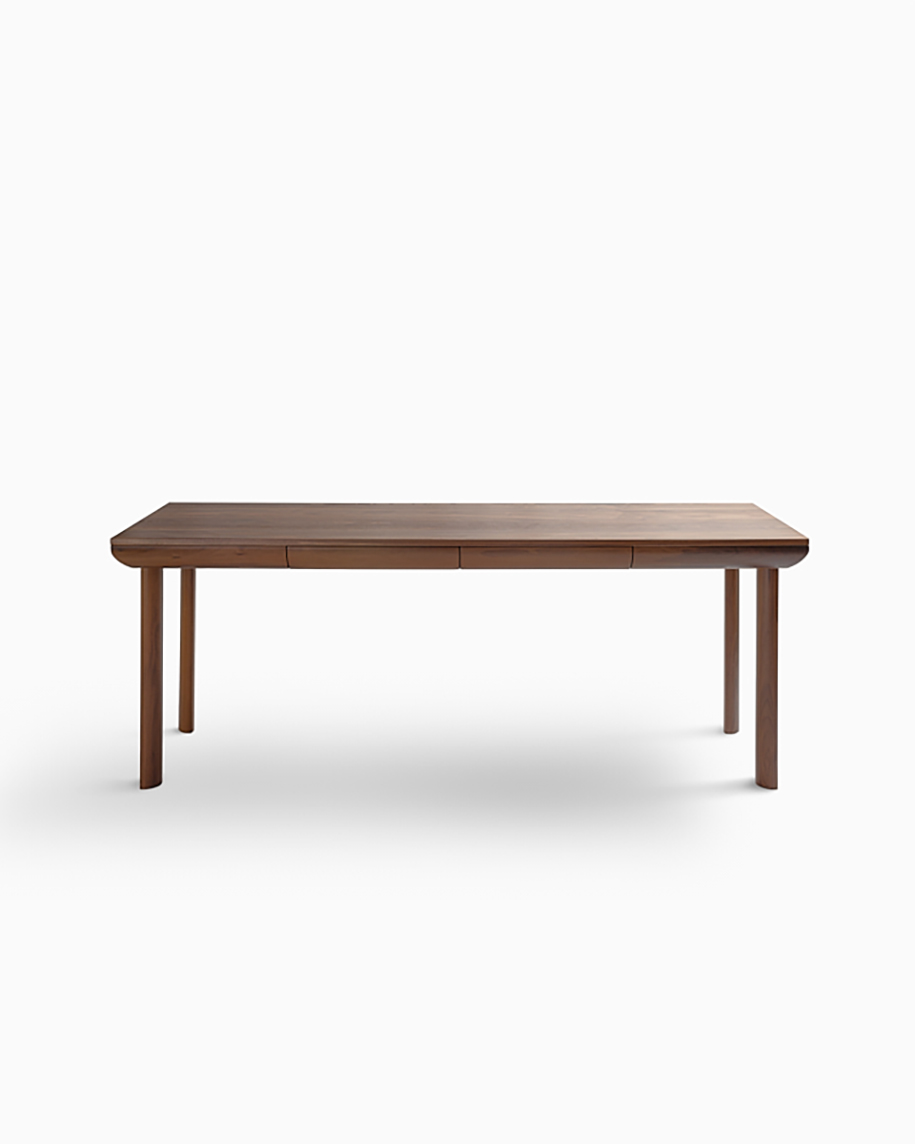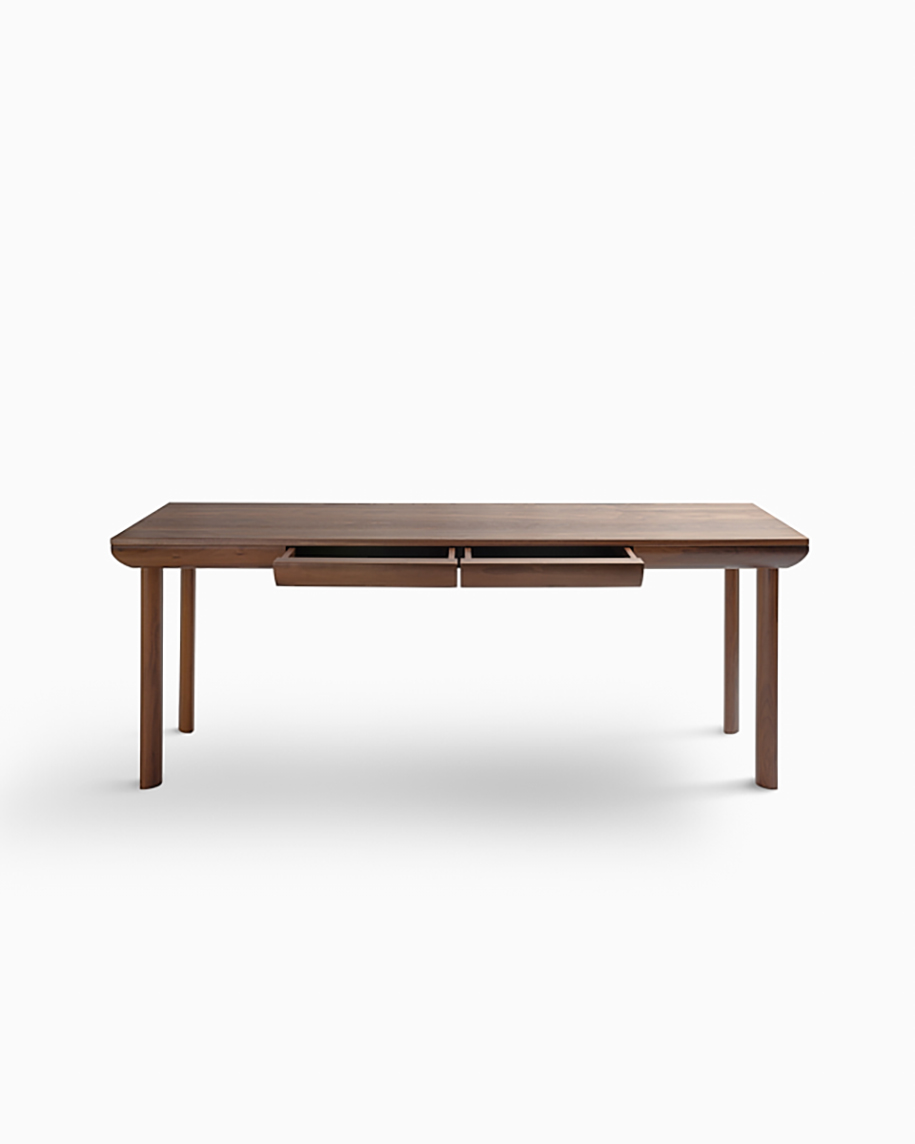 The 'D' desk is conceived as a tribute to mid-century and Scandinavian design.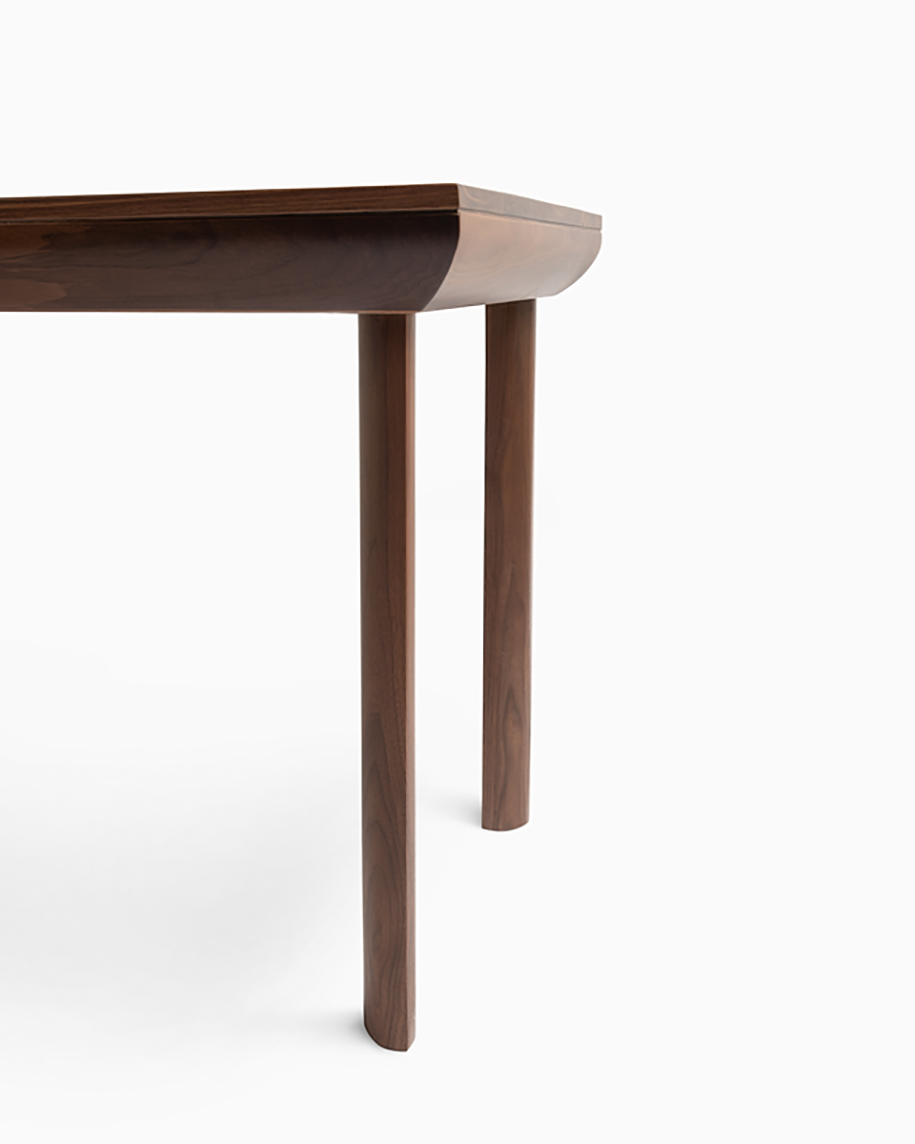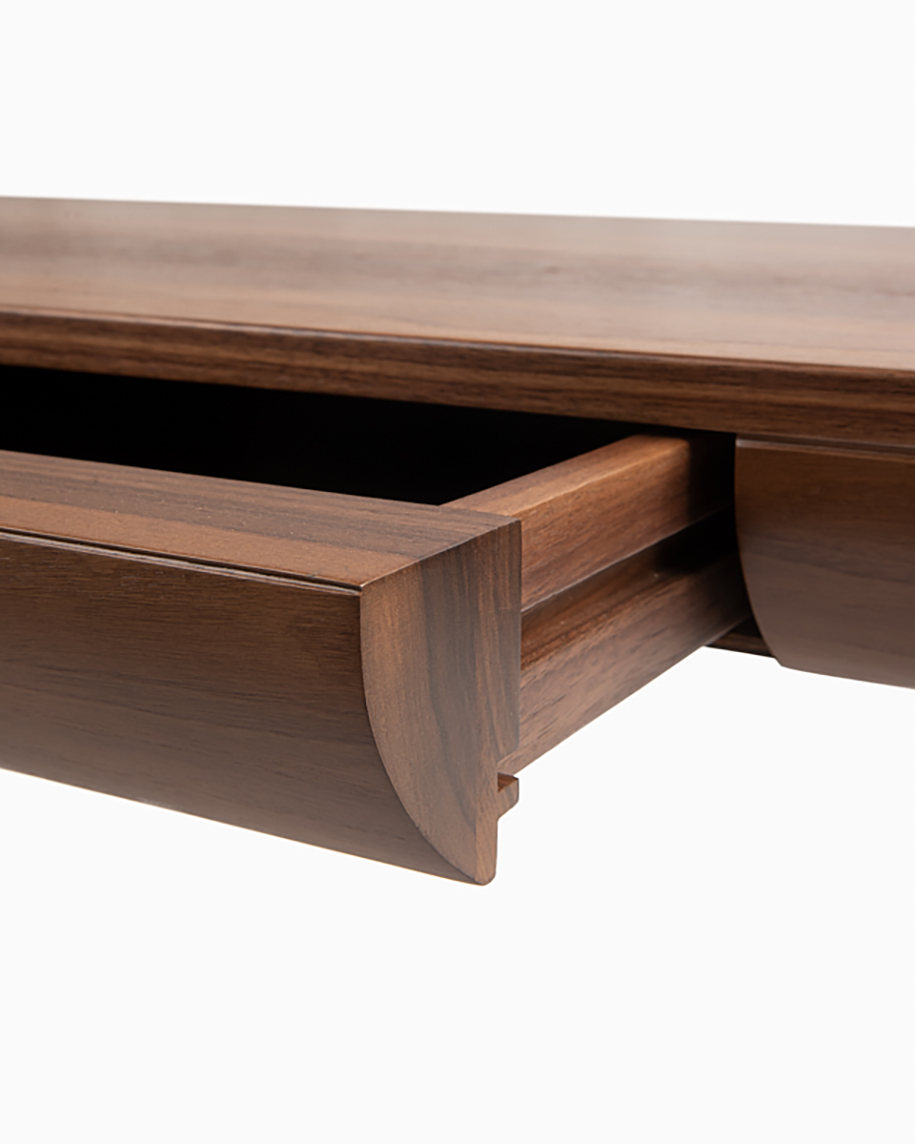 The desk was created by Block722 for a private client in collaboration with Maan Halaoui, a Greece based craftsperson who bridges traditional techniques and modern construction methods. The piece references Nordic furniture and Modernist design traditions, at the same time bringing them to the 21st century through a contemporary approach to both design aesthetics and manufacturing.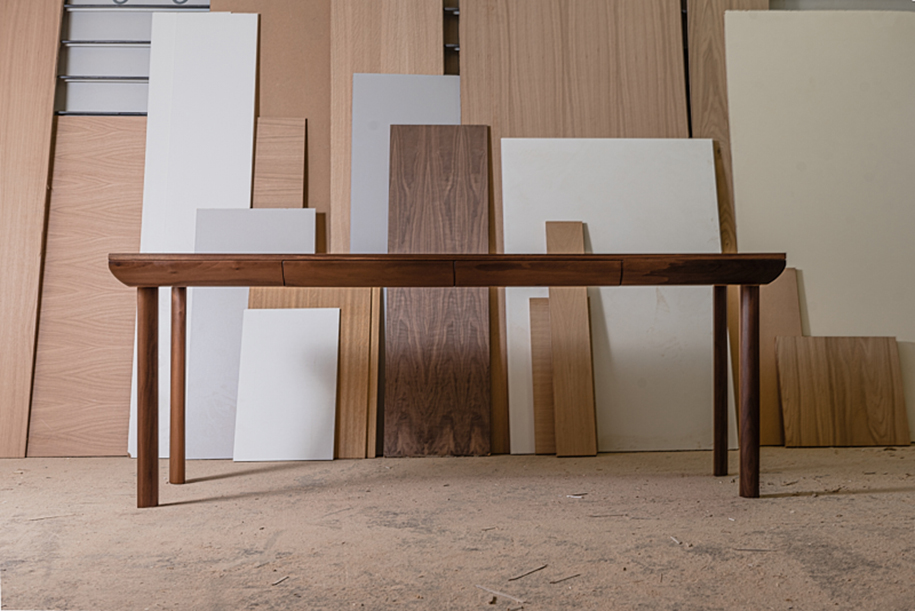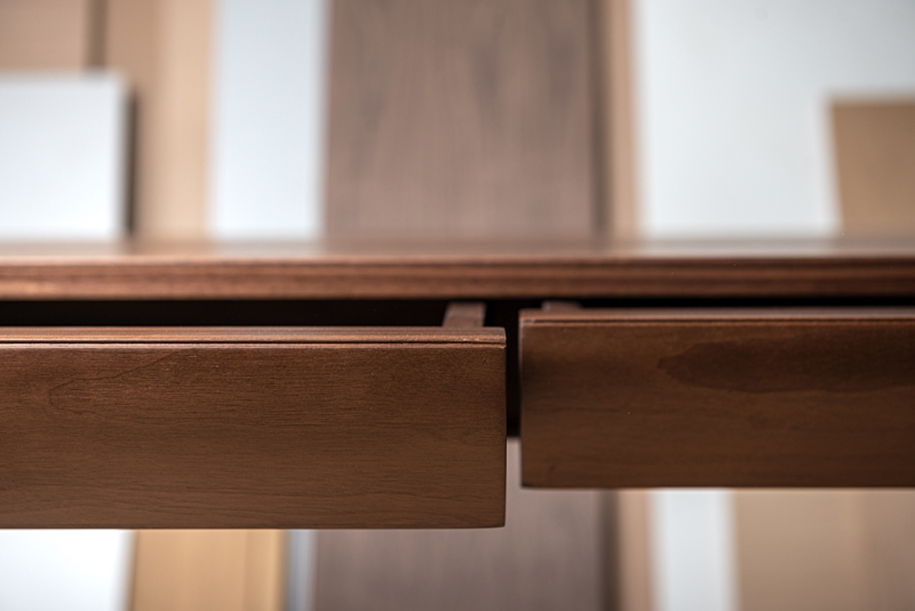 Built in American oak wood, which has been waxed and oiled to a warm, red-brown hue, this desk features extra fine, delicate legs upon which sits a similarly slim, functional top. The latter incorporates two near-invisible drawers. Subtle curves on the profile of both the legs' and the top's volumes add softness and dynamism to this sophisticated design. They also create the impression of gentle movement, as if the edges might expand outwards infinitely.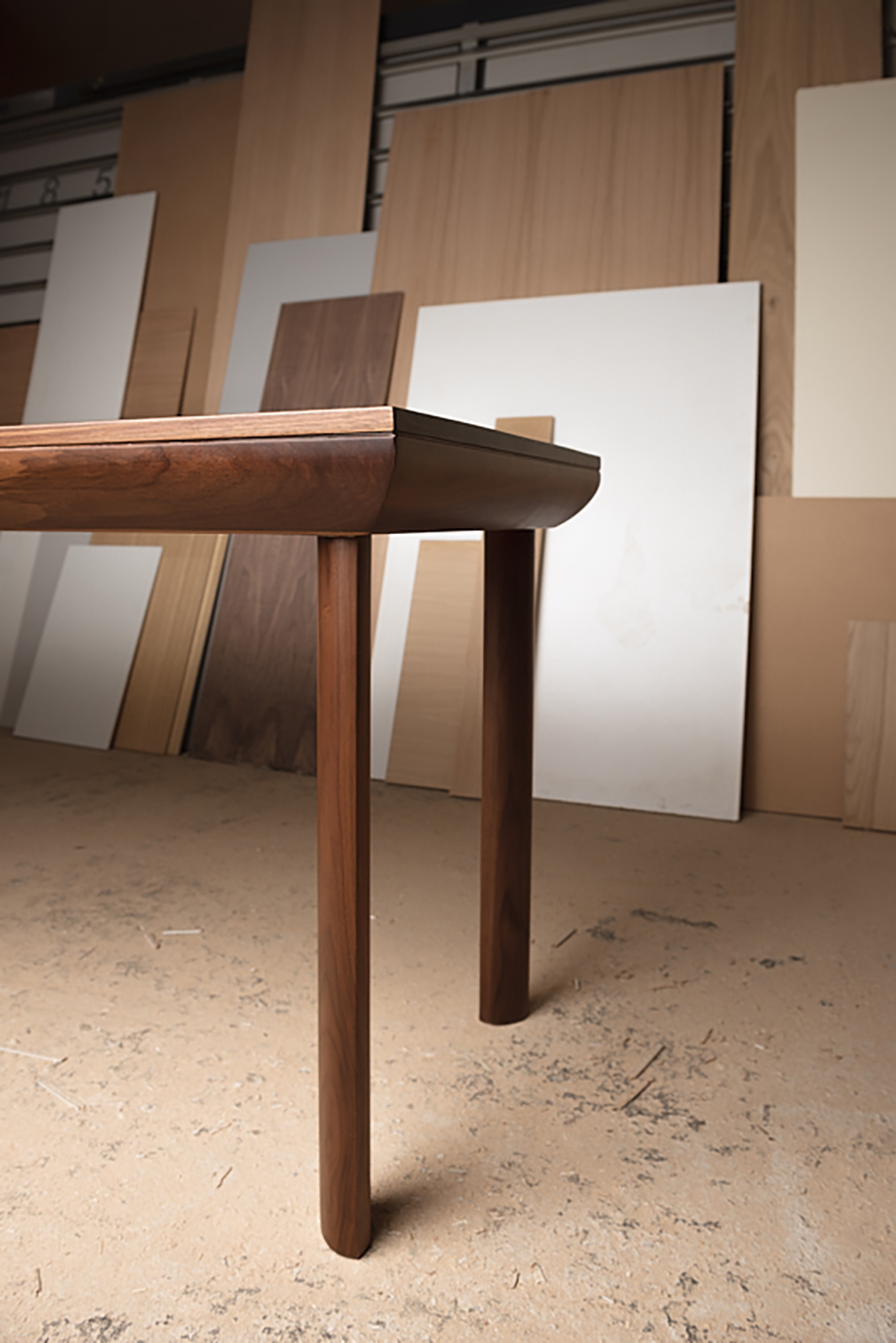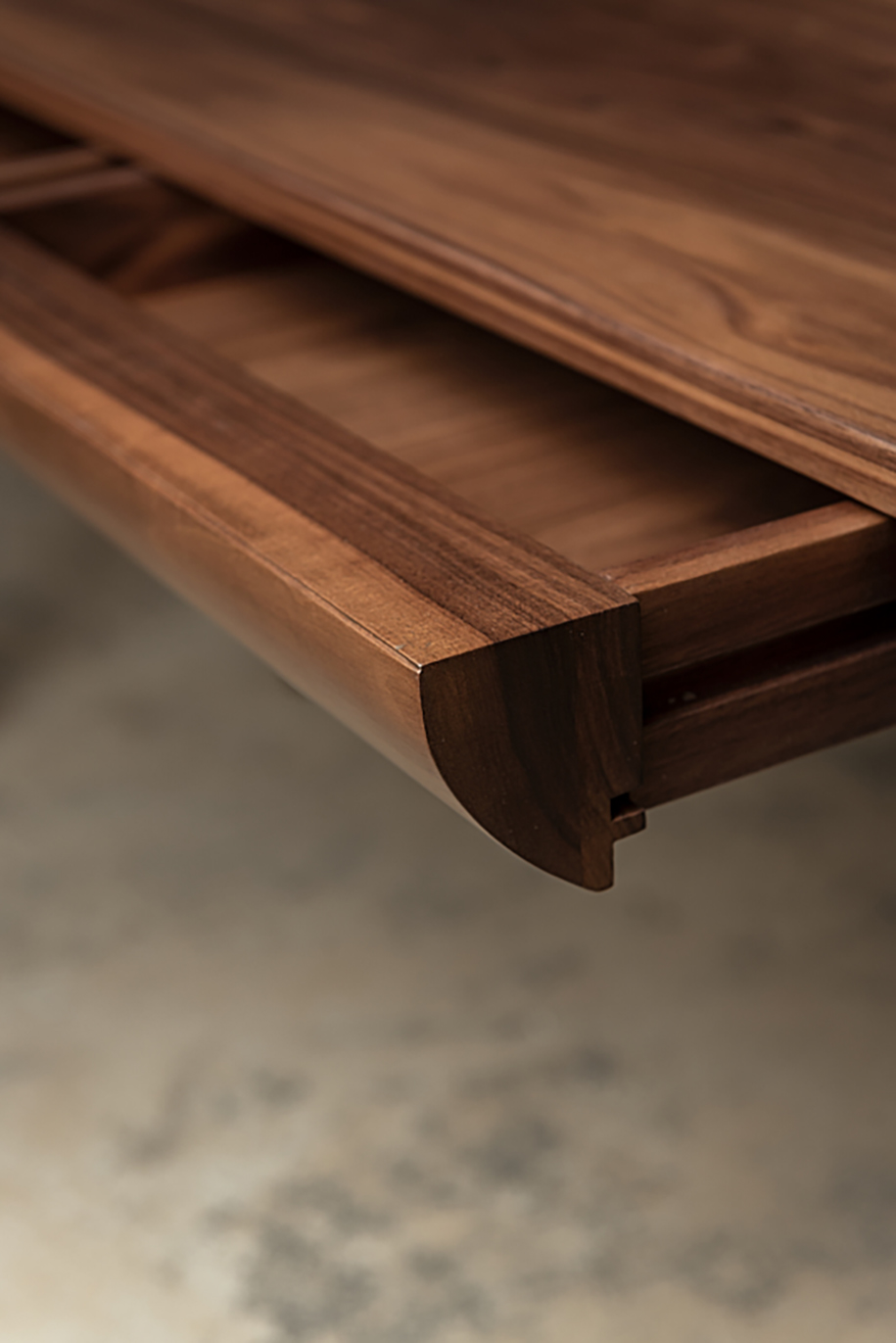 Mini Bio
Our studio is noted for its creative take on projects and commitment to quality design. Owned and directed by Sotiris Tsergas and Katja Margaritoglou, Block722 prides itself on collaborating with high-end clients to channel their vision, offering multiple design solutions.
Simplicity, clean lines, high quality materials and close attention to detail are what characterizes us. Influenced by our Greek and Scandinavian heritage, the coupling of the cultures is what gives the work of Block722 its aesthetic signature.
"To rise all senses through authentic and timeless experiences" is our mission.
Facts & Credits
Project title  "B", "C", "D"
Typology  Furniture design
Year of completion  2020
Predominantly used materials  Wood, glass
Design  BLOCK722 architects+
Construction  Maan Halaoui
Photography & Image Editing  Maria Siorba


---

See, also, Block722 headquarters in Mets, Athens by Block722 Architects+, here!
READ ALSO:
Faber presents new island hood Beat | Ideal Electronics S.A