This contemporary office interior in the heart of Athens was created by Block722 as the architecture studio's own headquarters. The design not only responds to the practice's daily needs; it also reflects its values and signature style, providing a serene, bespoke, timeless environment to support creativity and wellbeing.
-text by the authors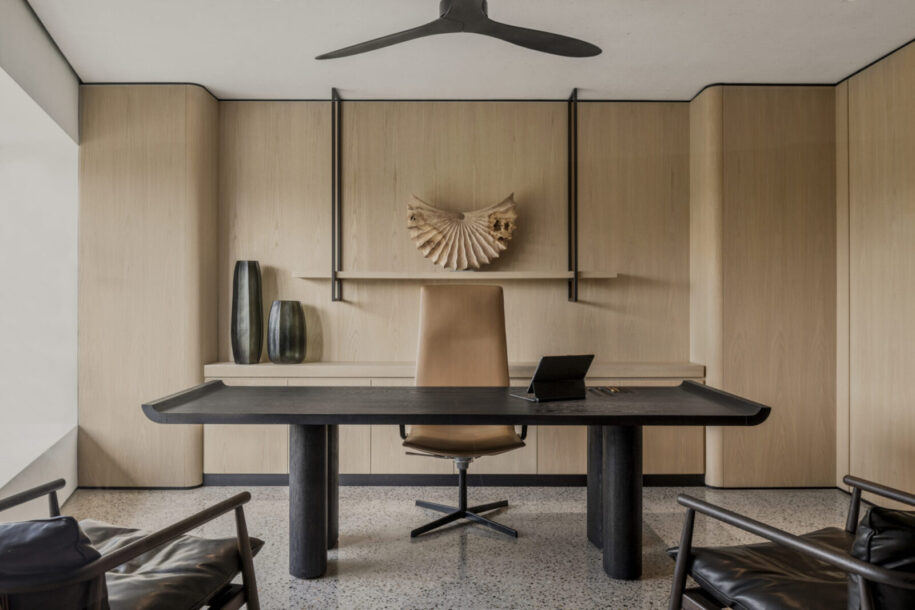 The studio had been on the hunt for a new home to suit both its ethos and growing numbers. The search led the team to the Mets neighbourhood and a late 1960s Athenian polykatoikia (the country's prevalent apartment block typology, which often mixes commercial and residential uses). Offering a sizeable interior, large windows and mesmerising, long views towards nearby greenery and the city's iconic ancient ruins, such as the Temple of Olympian Zeus and the Acropolis, a unit on the first floor proved the perfect fit.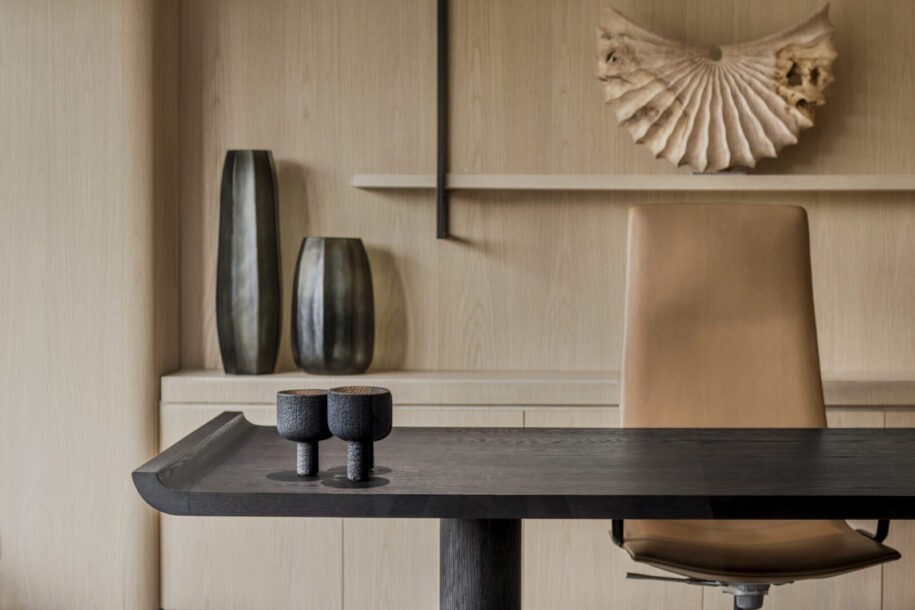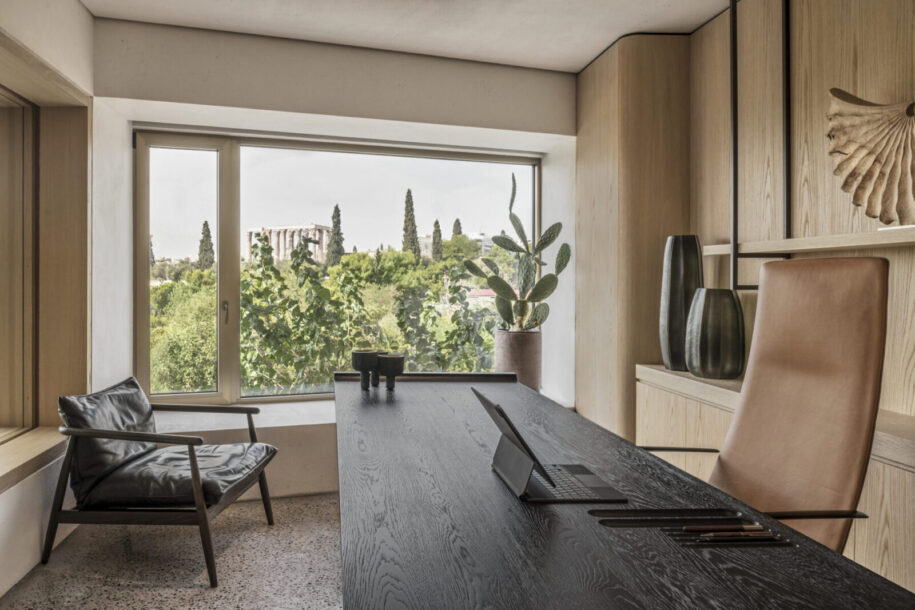 Upon acquisition, the designers completely gutted the space, transforming its original, small rooms into a flowing sequence of generous, light-filled spaces.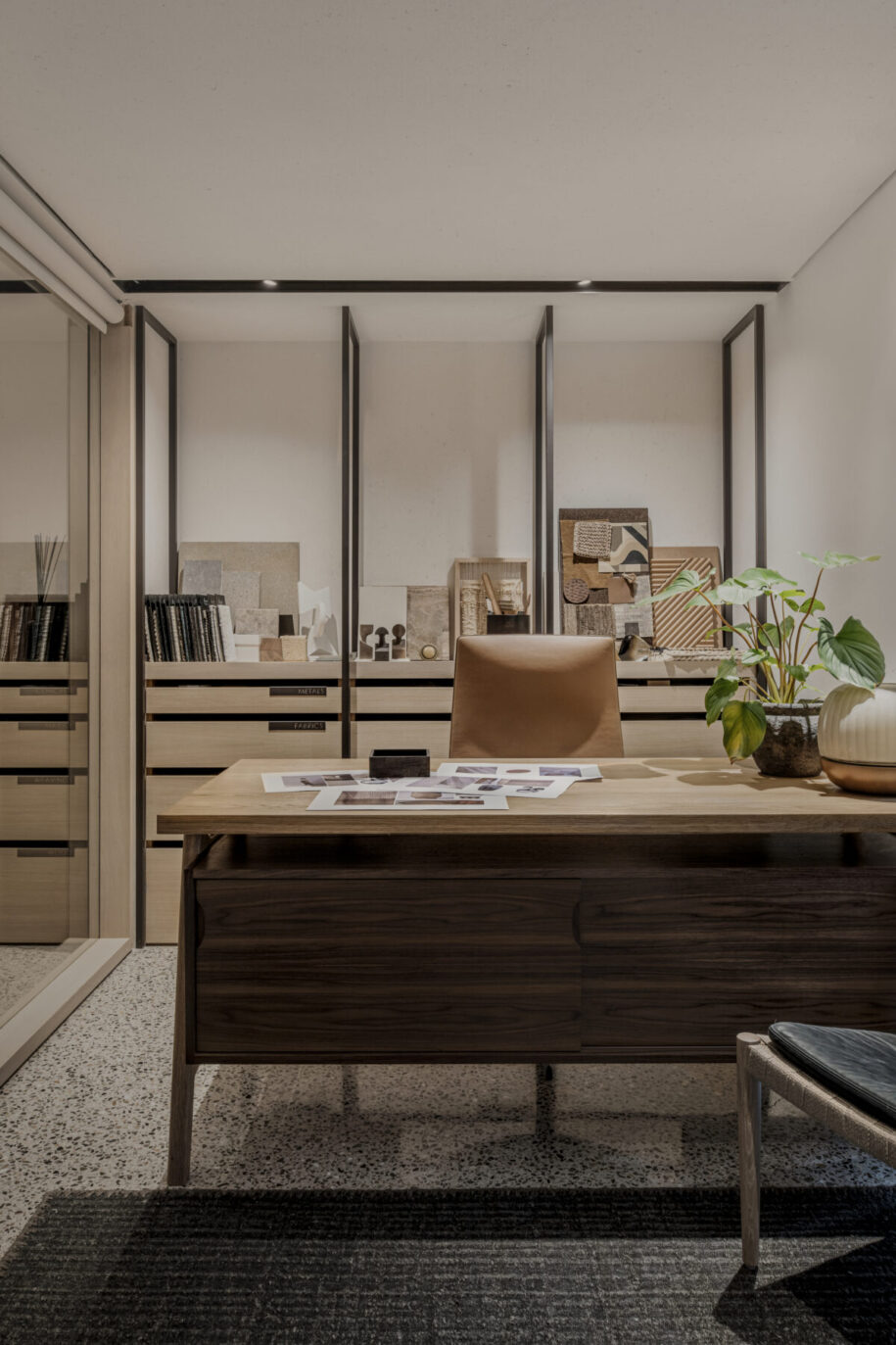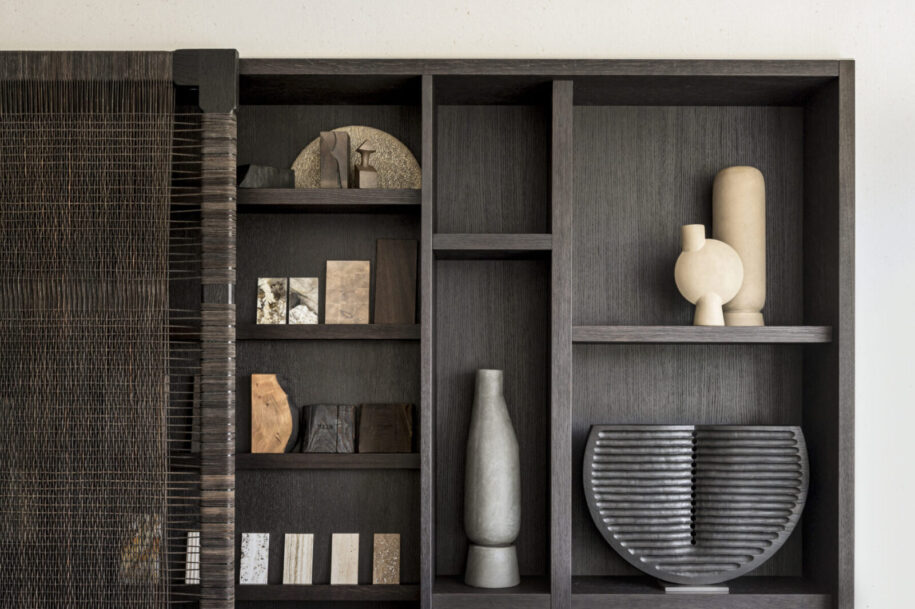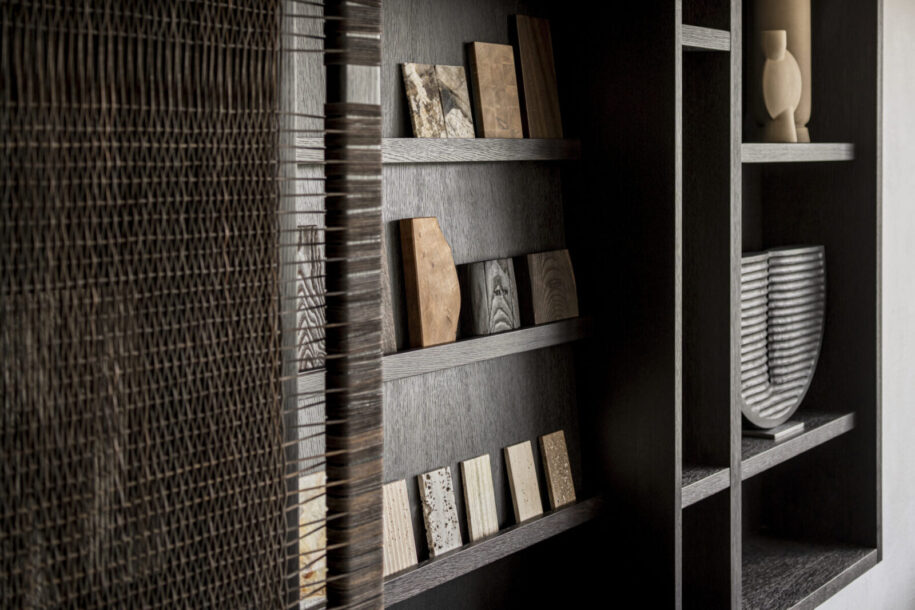 The interiors now include a reception, co-working and breakout areas, meeting rooms and the private offices of the co-founders, Katja Margaritoglou and Sotiris Tsergas. Functionality was paramount and while the interior appears effortless, every inch works hard to make the most out of the floorspace. One of the meeting spaces doubles as a material library. The communal areas include a fully equipped kitchen for some-30 members of staff – socialising over food is key for the dynamic studio's microcosm. A minimalist, extended window ledge provides a resting spot for the team, looking out towards the ancient ruins and wider cityscape; it also serves as a surface to lay out material samples and examine them under natural light.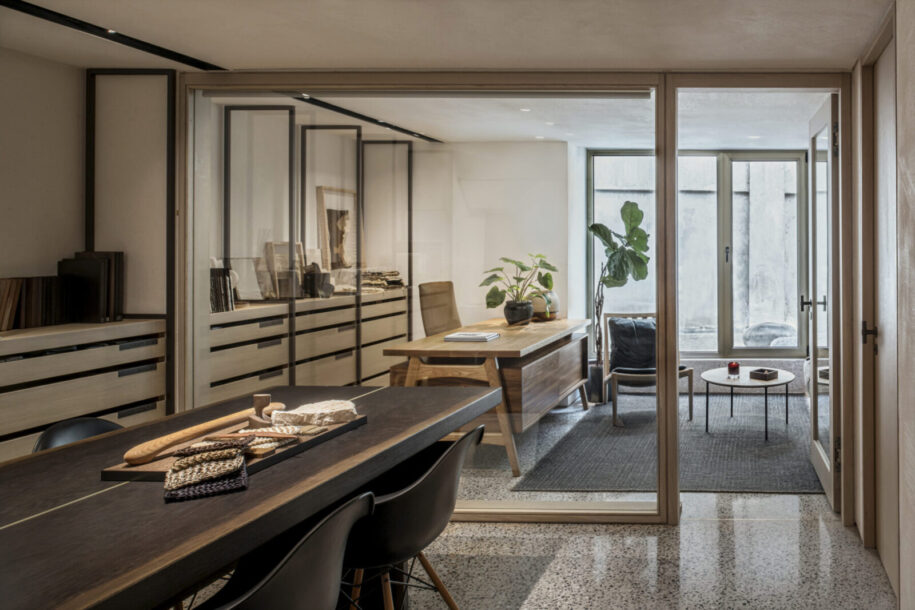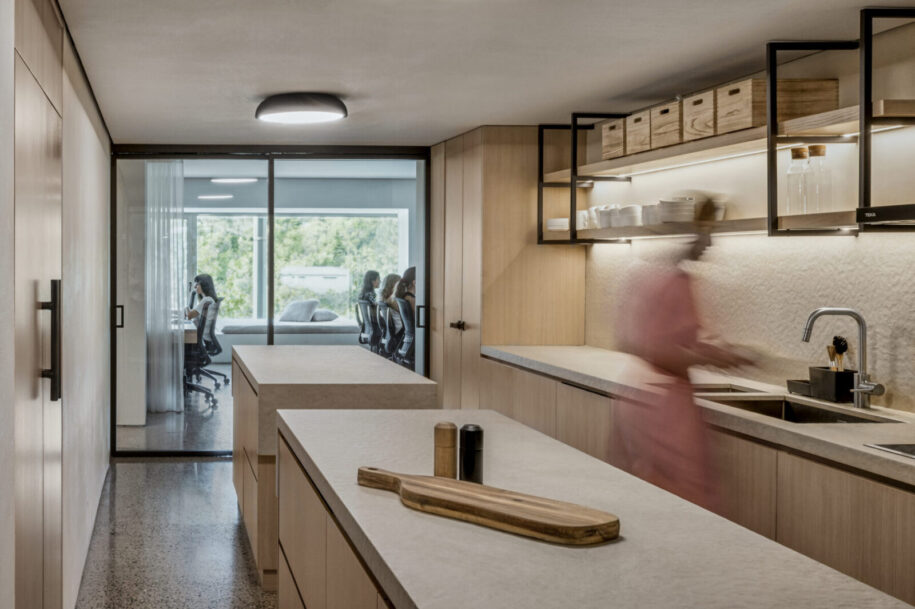 The majority of furniture and fittings were designed in-house.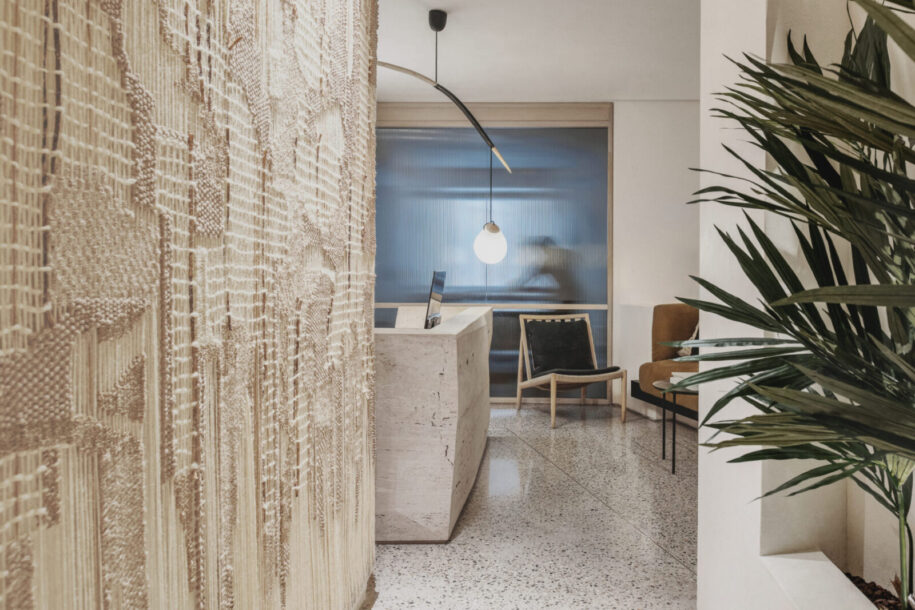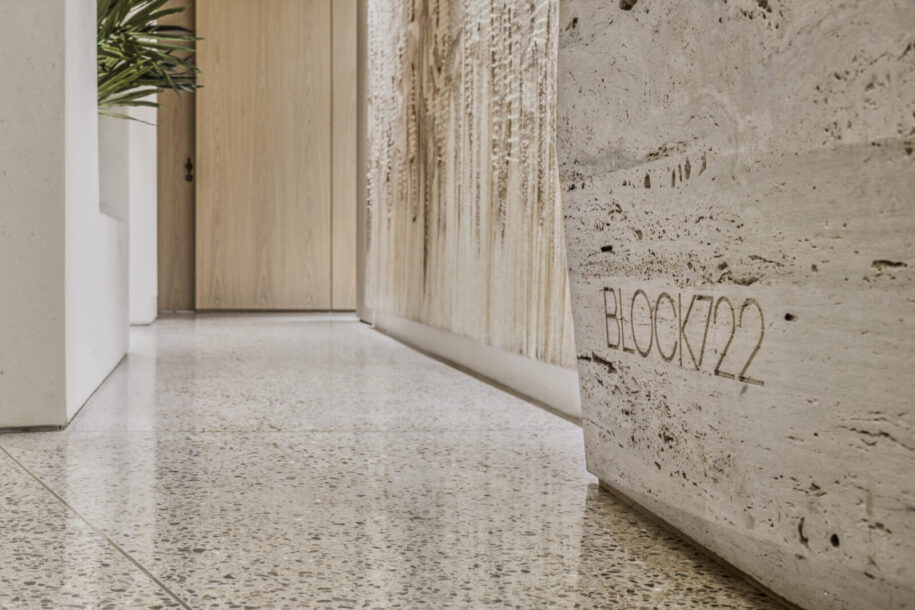 Interiors also include a curated selection of sourced products and artworks, such as a piece by Greek contemporary artist Pantelis Chandris; a tailor-made, solid marble reception desk sculpted by local artisan Serpentinis; a fabric woven by Athens based textile artist Chrysa Georgiou and sculptural pieces by French artist Benoît Averly.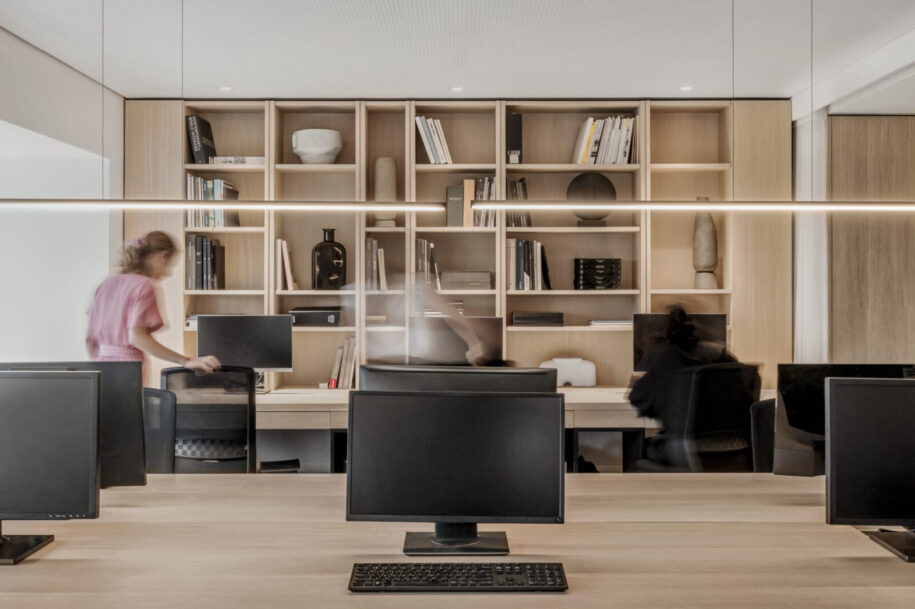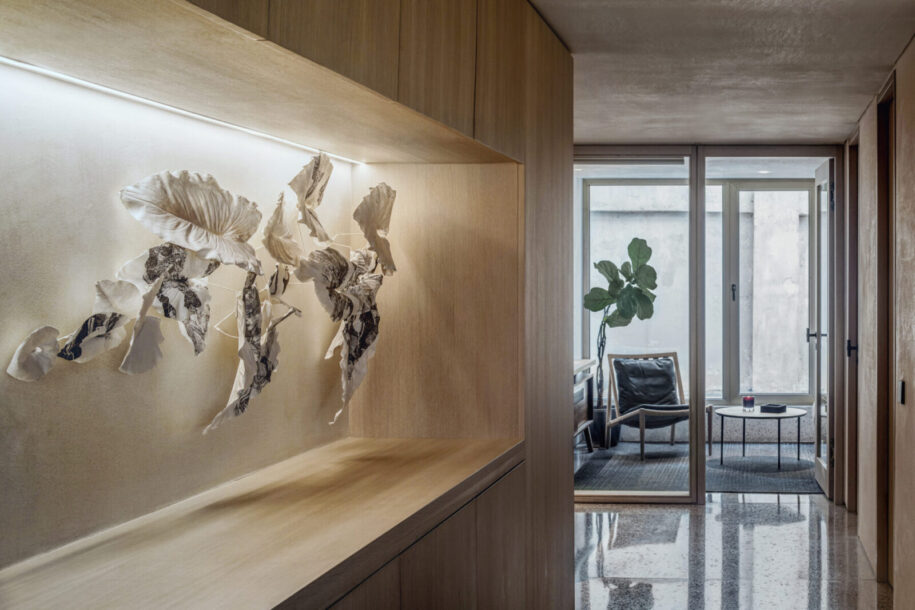 Materials and colours – speckled grey terrazzo floors, light coloured timber, and off-white walls and marble – form a gentle, calming composition.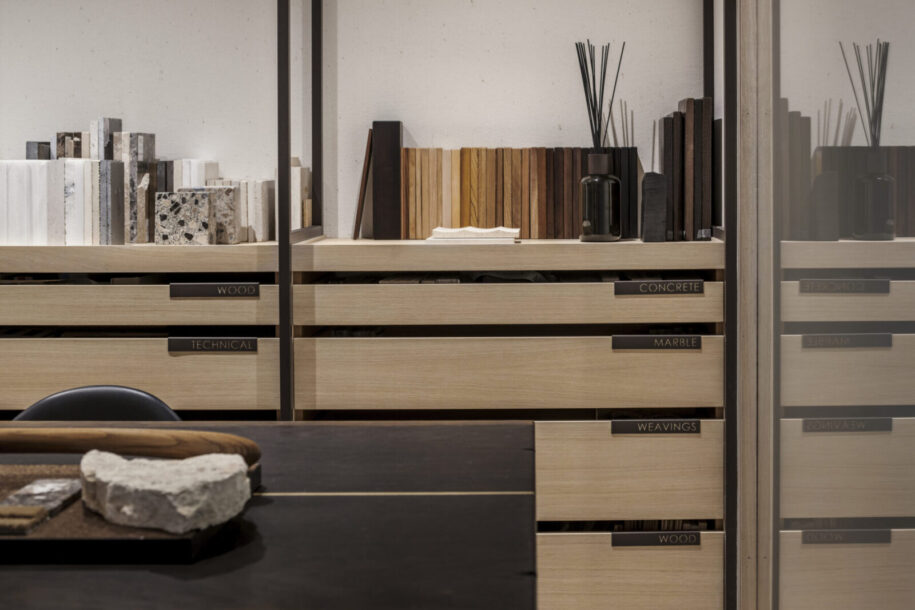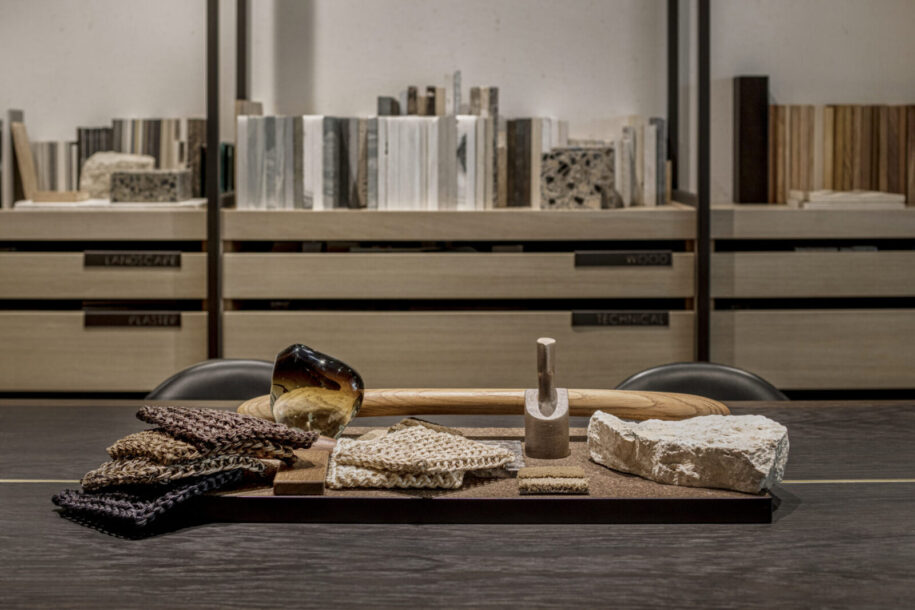 At the same time, a range of textures adds richness, warmth and tactility. Oak surfaces enhance the overall sense of softness and natural feel, which elevates this interior from a simple, 'neutral' background to a richly layered and soothing envelope for daily life.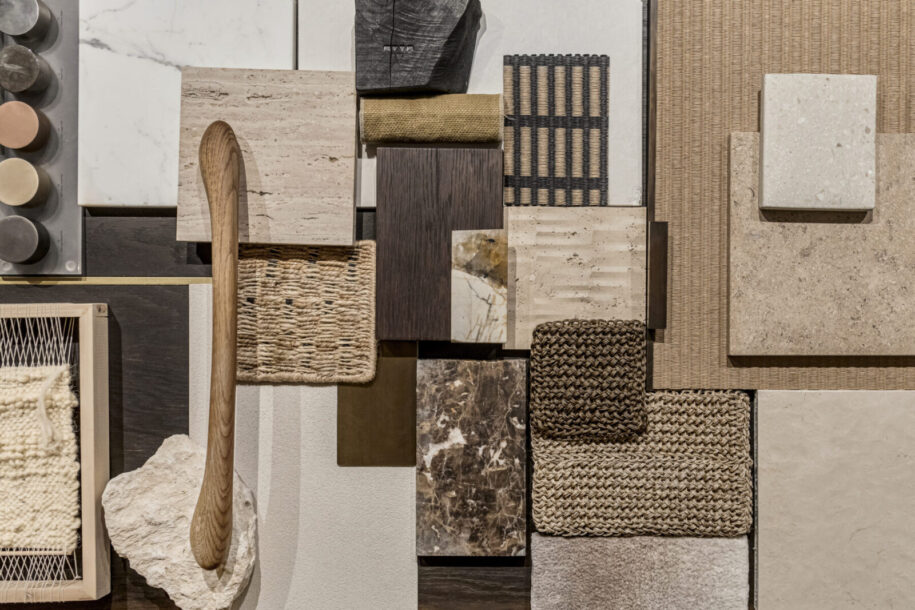 Mini Bio
Block722 is noted for its creative take on projects and commitment to quality design. Owned and directed by Sotiris Tsergas and Katja Margaritoglou, Block722 prides itself on collaborating with high-end clients to channel their vision, offering multiple design solutions.
Simplicity, clean lines, high quality materials and close attention to detail are what characterise the studio. Influenced by our Greek and Scandinavian heritage, the coupling of the cultures is what gives the work of Block722 its aesthetic signature. "To rise all senses through authentic and timeless experiences" is our mission.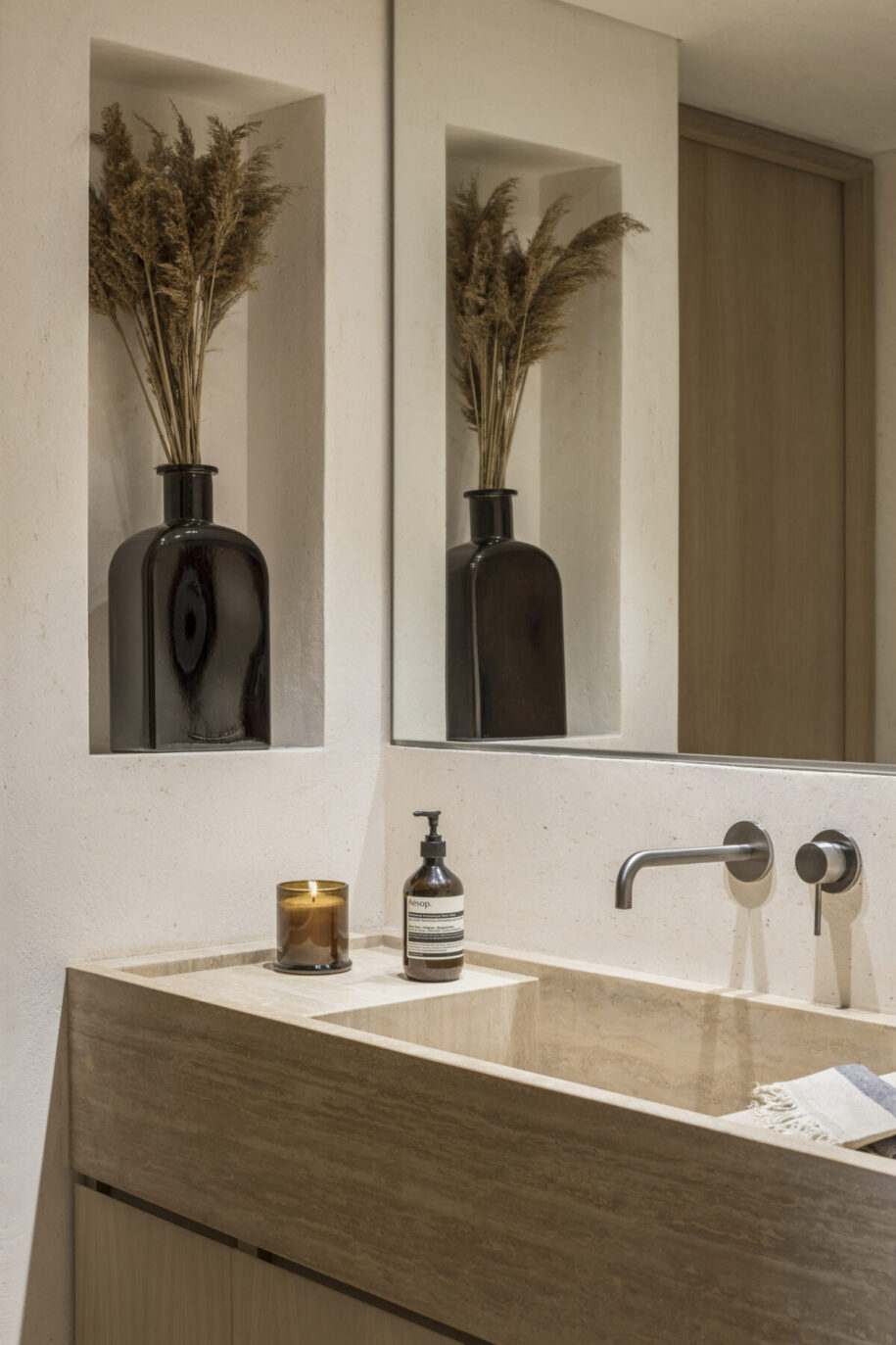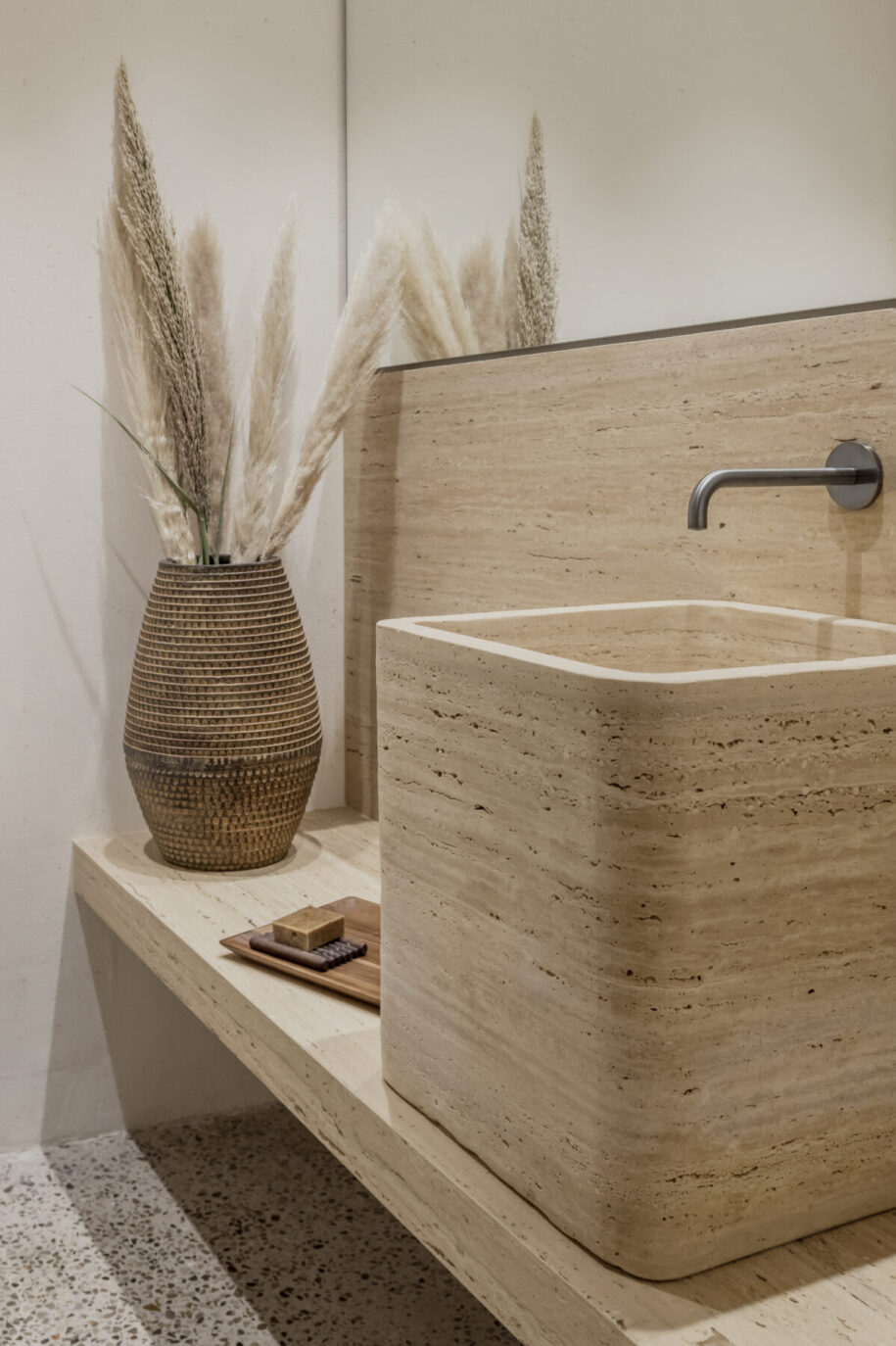 Facts & Credits
Project title  BLOCK722 STUDIO
Typology  Interior design
Location  14 Ardittou st., Mets, Athens, Greece
Date  2020
Predominantly used materials  Wood, marble
Design  BLOCK722 architects+
Photography  Giorgos Sfakianakis
Image editing  Maria Siorba
Construction  Malo Development
Marbles  Serpentine Cosmas
Carpenters  Kakarountas Konstantinos, Lazarou and Tsamatos Alexandros, Sotiropoulos Michalis
Floor – Mosaics  Kemeridis Konstantinos
Lighting study  Linea Light
Sculpture  Pantelis Chandris
Weaving Art  Chryssa Georgiou
Lighting – Sculpture  Jerome Perreira
Wood Sculptures  Benoit Averly


---

Check out, also, Residence in Mykonos by Block722 Architects, here!
READ ALSO:
Alila Yangshuo Hotel in Guangxi, China | Vector Architects & Horizontal Space Design