The inventors of the cooker hood launch new island extractor in 2021. Beat, by Faber 
If you didn't know already, Faber were the inventors of the domestic cooker hood! As you can imagine, they are constantly discovering new techniques to improve the world's extraction.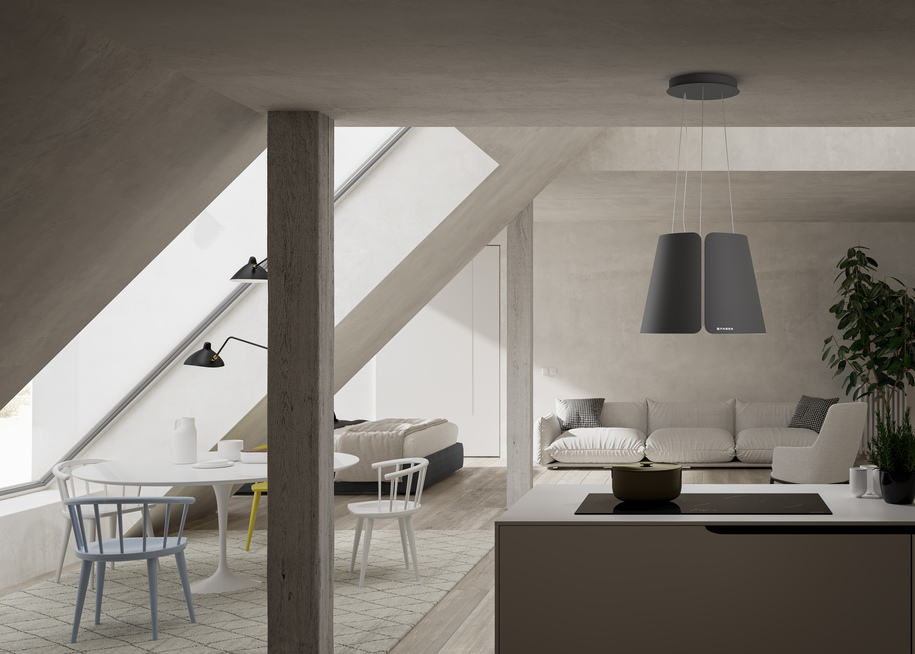 2021, like every year, brings new innovative cooker hoods to grow their incredible range. Here is the BRAND-NEW island hood launched. Meet their newest creation, the "Beat"; which joins Faber's fabulous collection of Designer Island Hoods. What makes this hood special? This beautiful pendant shaped hood is an elegant extractor option for a modern kitchen featuring an island.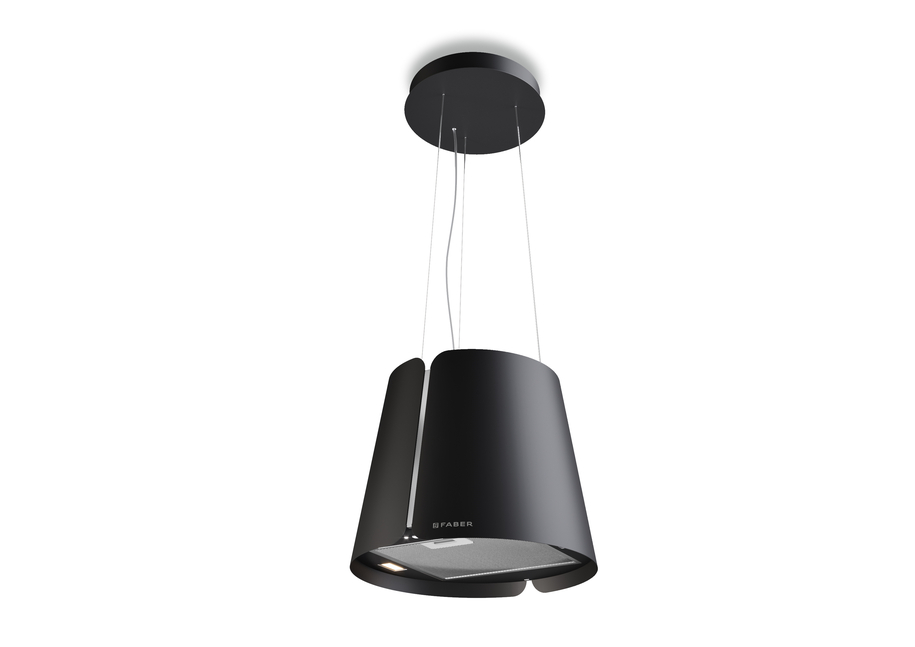 Unlike most island hoods on the market, the Beat is available in four different colors.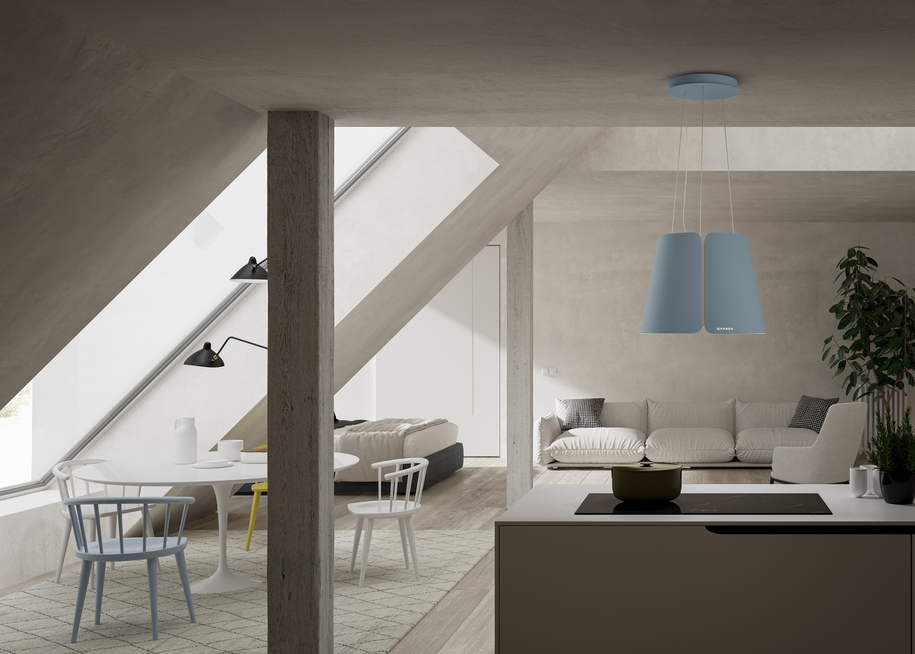 You'll struggle to find another island hood this versatile. Choose from four stunning finishes; matt black, matt white, dusty blue matt or dark grey matt.
This new cooker hood also includes two LED lights which will keep the island below perfectly lit. The problem with island hoods is that you sometimes need to forgo the extraction rate for beauty. Not with the Beat. This breath-taking hood has an impressive extraction rate of 720m3/h.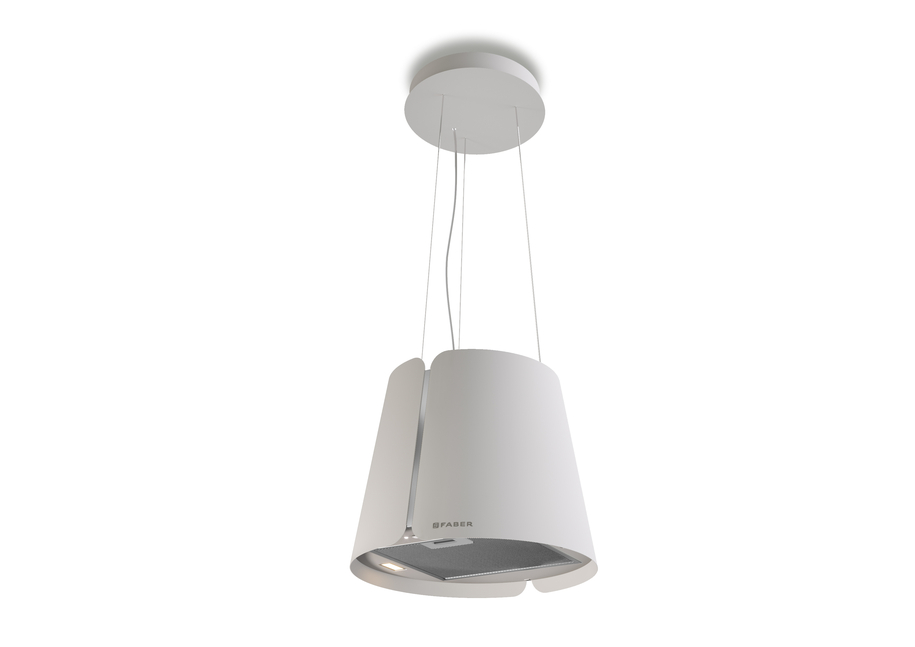 This is unheard of for a cooker hood this good looking! You can trust in the Beat to work hard whilst being a lovely feature of the kitchen. This hood is recirculating only, which is great news for those installing it! This is a super easy hood to add to your kitchen.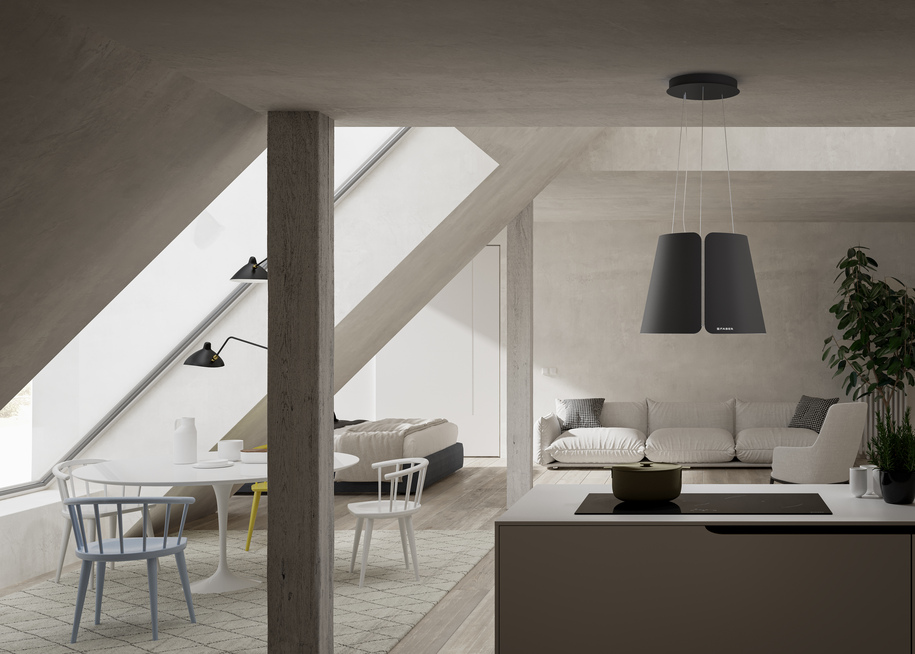 Recirculating your cooker hood is far more energy-efficient than ducting as it removes heat from your home, pumping it outside.
Recirculating is the greener option, no more guilt releasing your kitchen pollution outside.
Βρείτε τη Faber στο Facebook εδώ
---
H IDEAL ELECTRONICS S.A. είναι αποκλειστική αντιπρόσωπος της εταιρείας Faber στην Ελλάδα. 

Στοιχεία επικοινωνίας:
Ιdeal Electronics SA,  25, Kreontos Str., GR 104 42, Athens
Tel: 2105693600  
Email: white@ideal.gr            
READ ALSO:
Iterare Arquitectos used traditional materials for House of Giants' interior