Architect Sérgio Miguel Godinho designed House MM in Odivelas, Portugal, a minimalist white cube with oblique outer boundaries and a wonderful privileged view.
-text by the authors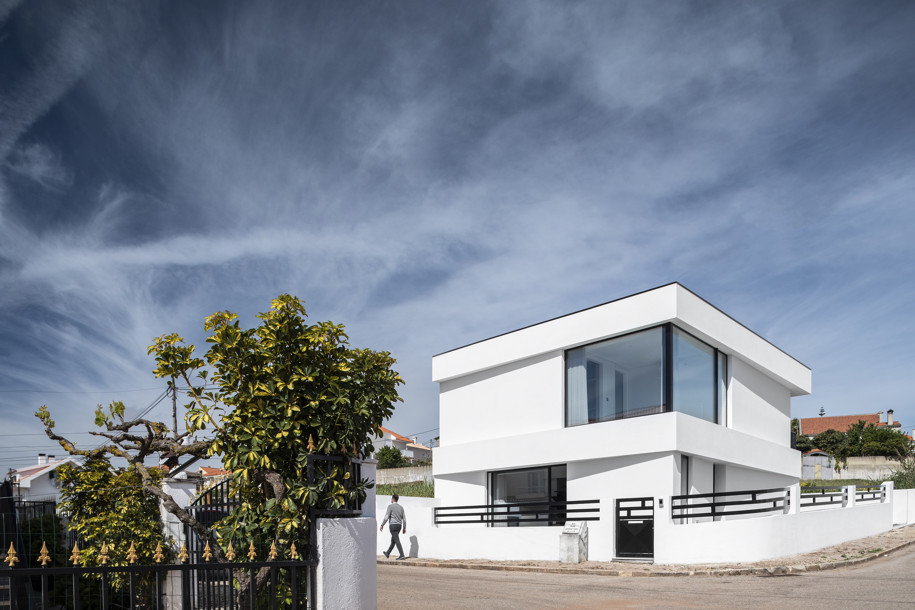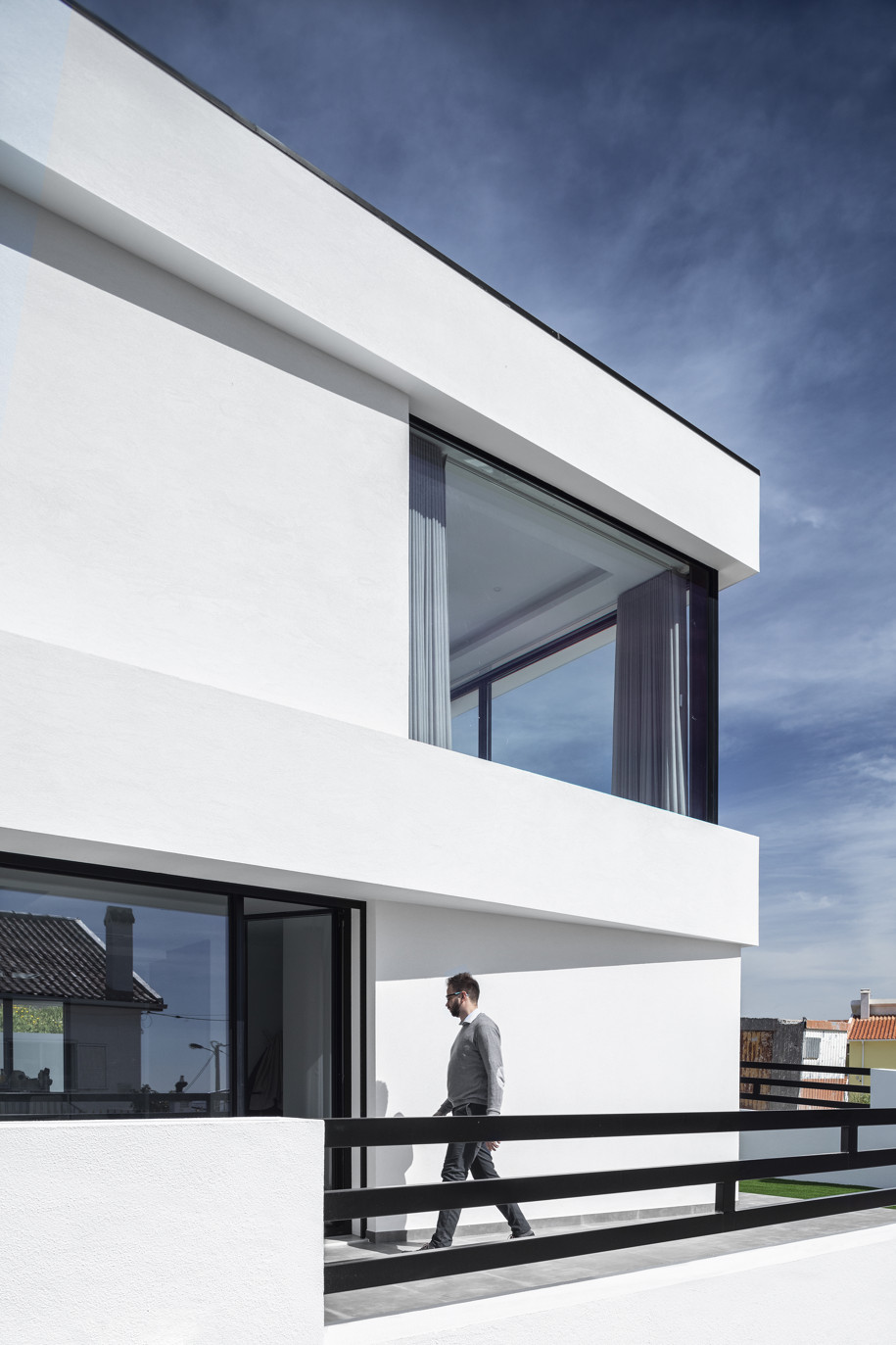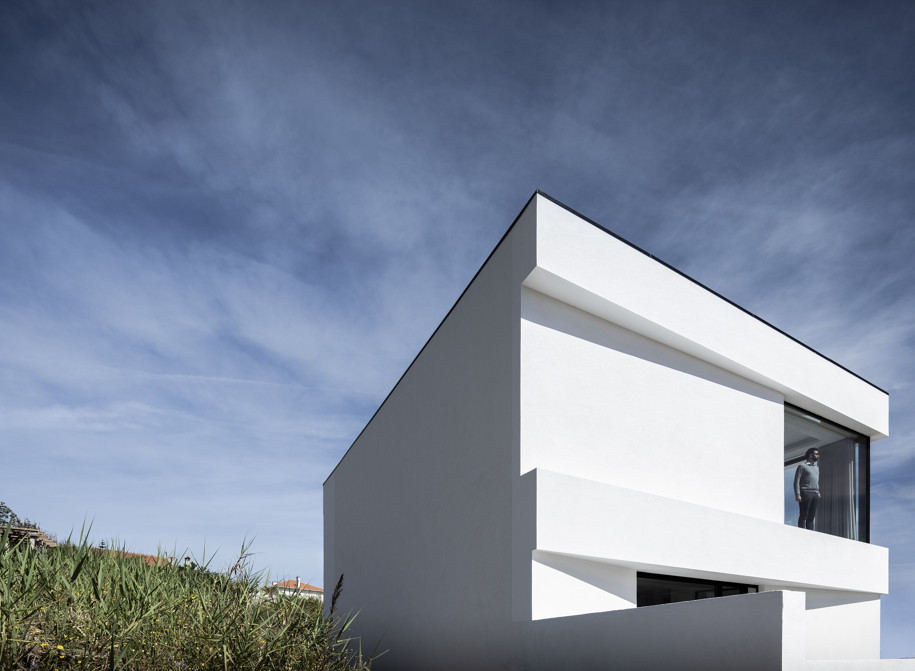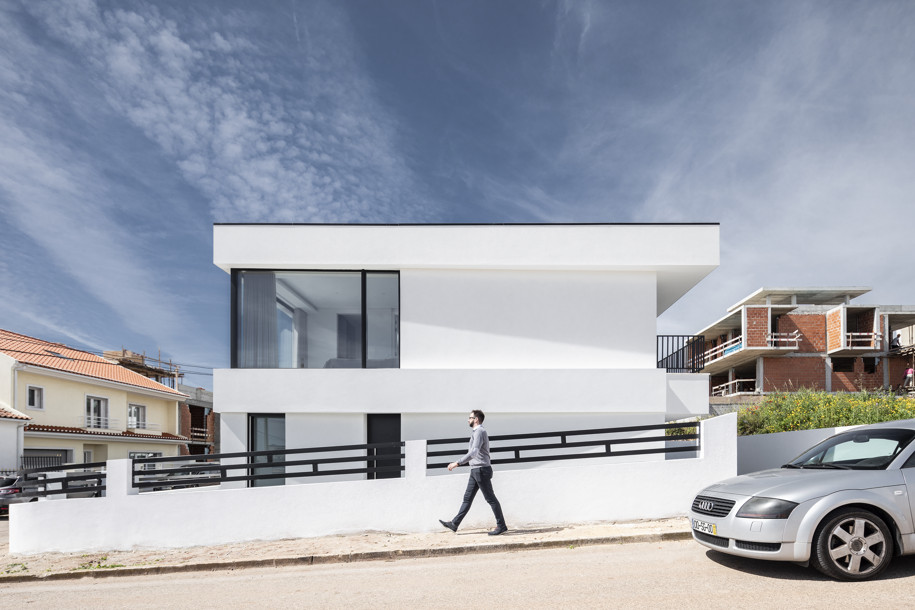 A white volume with its oblique outer boundaries defines the openings of the dwelling on both floors, and where in one corner of the house a glazing is directed towards a privileged view. Shadows draw obliquity of different quadrants of white chromatic housing.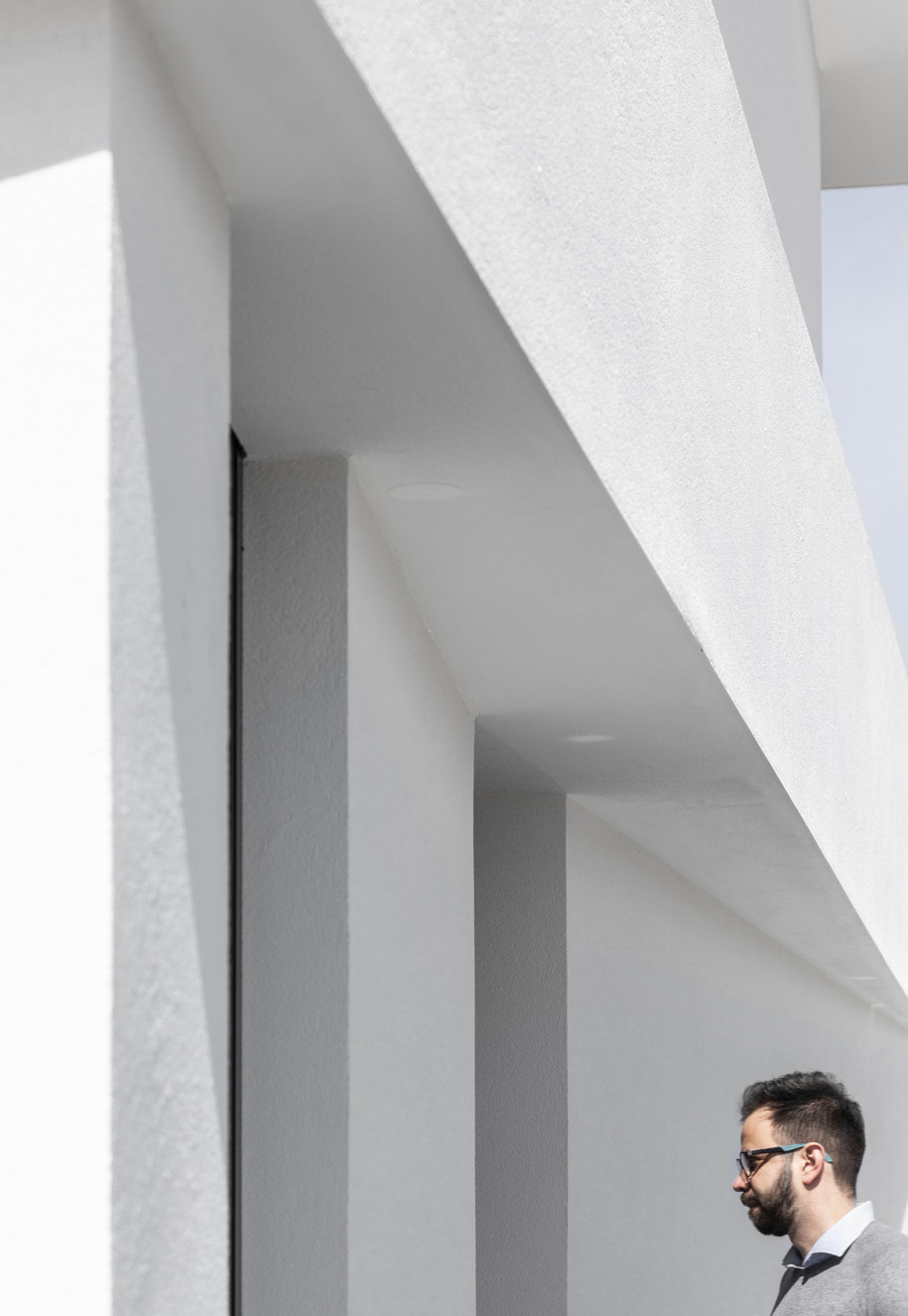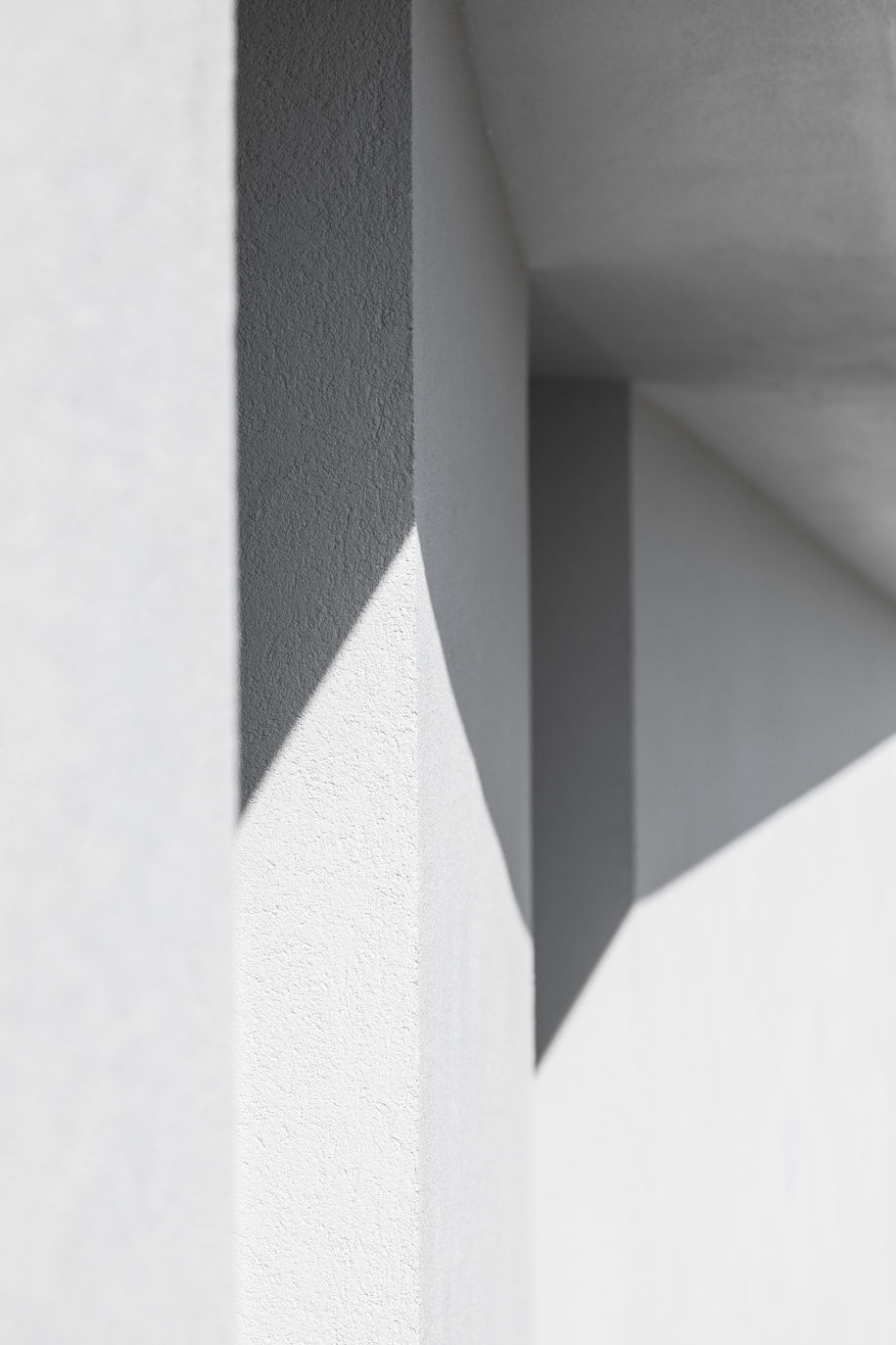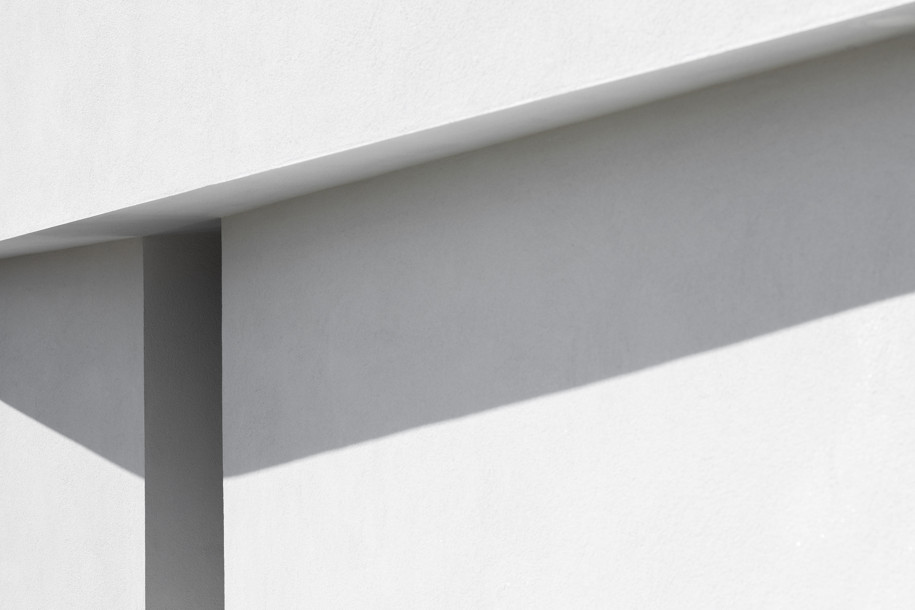 The floors of the housing are evidenced in the different elevations through plans that demarcate the two levels of the housing.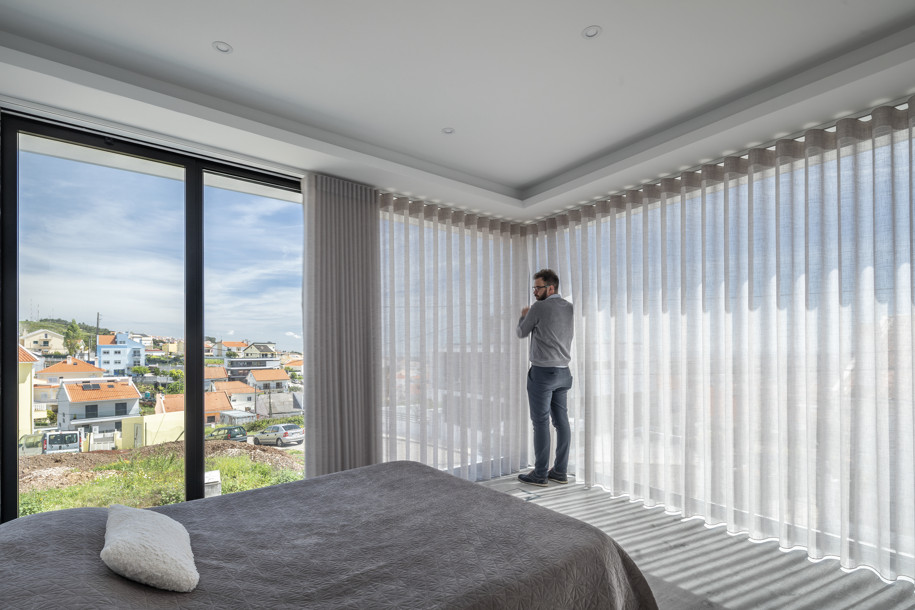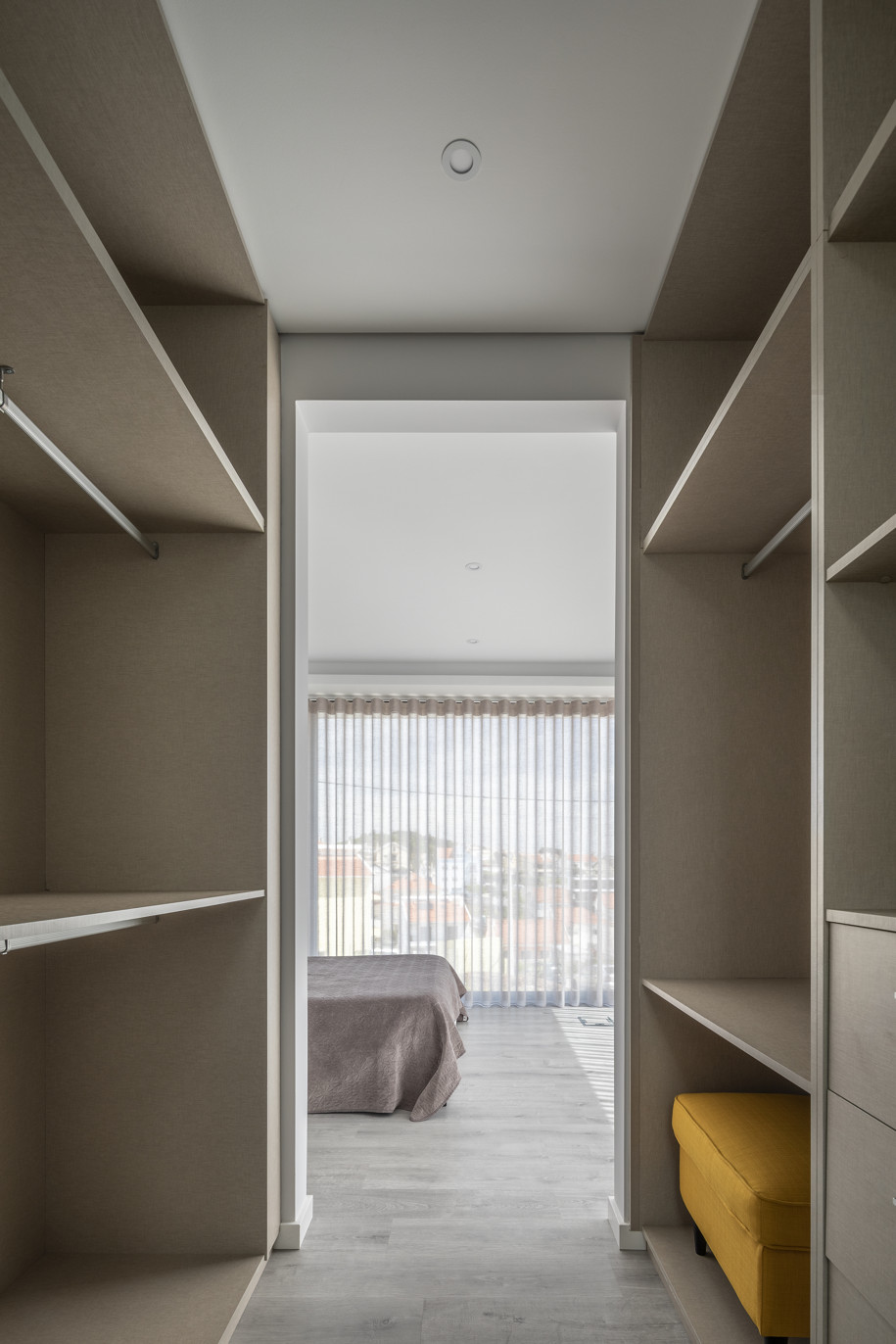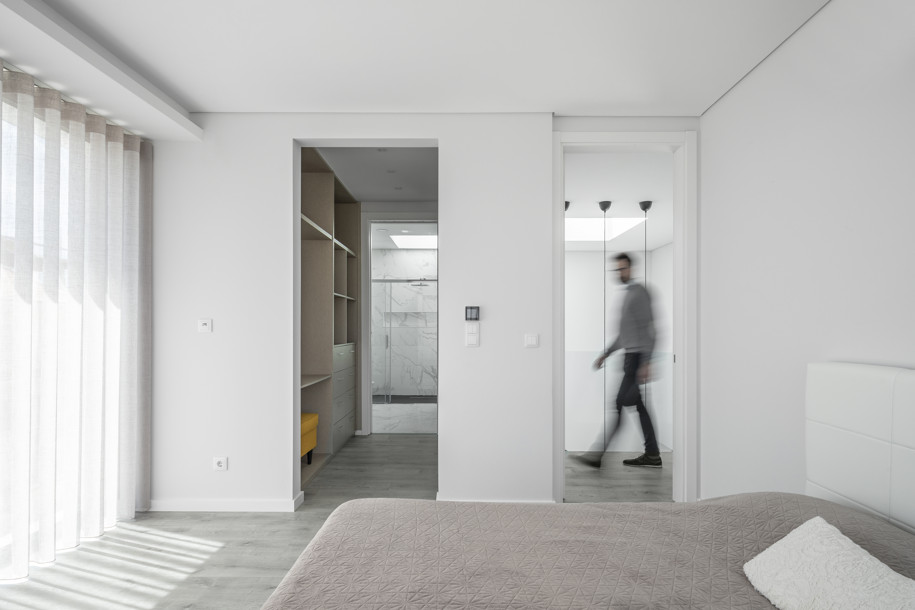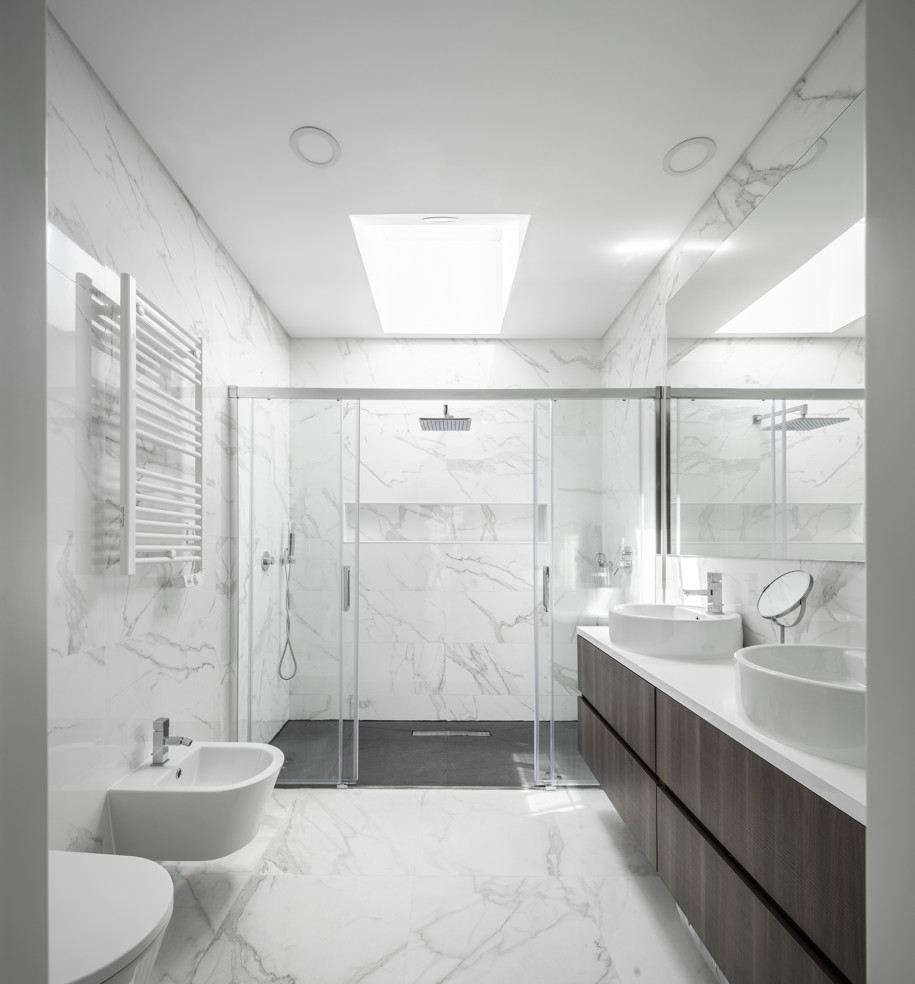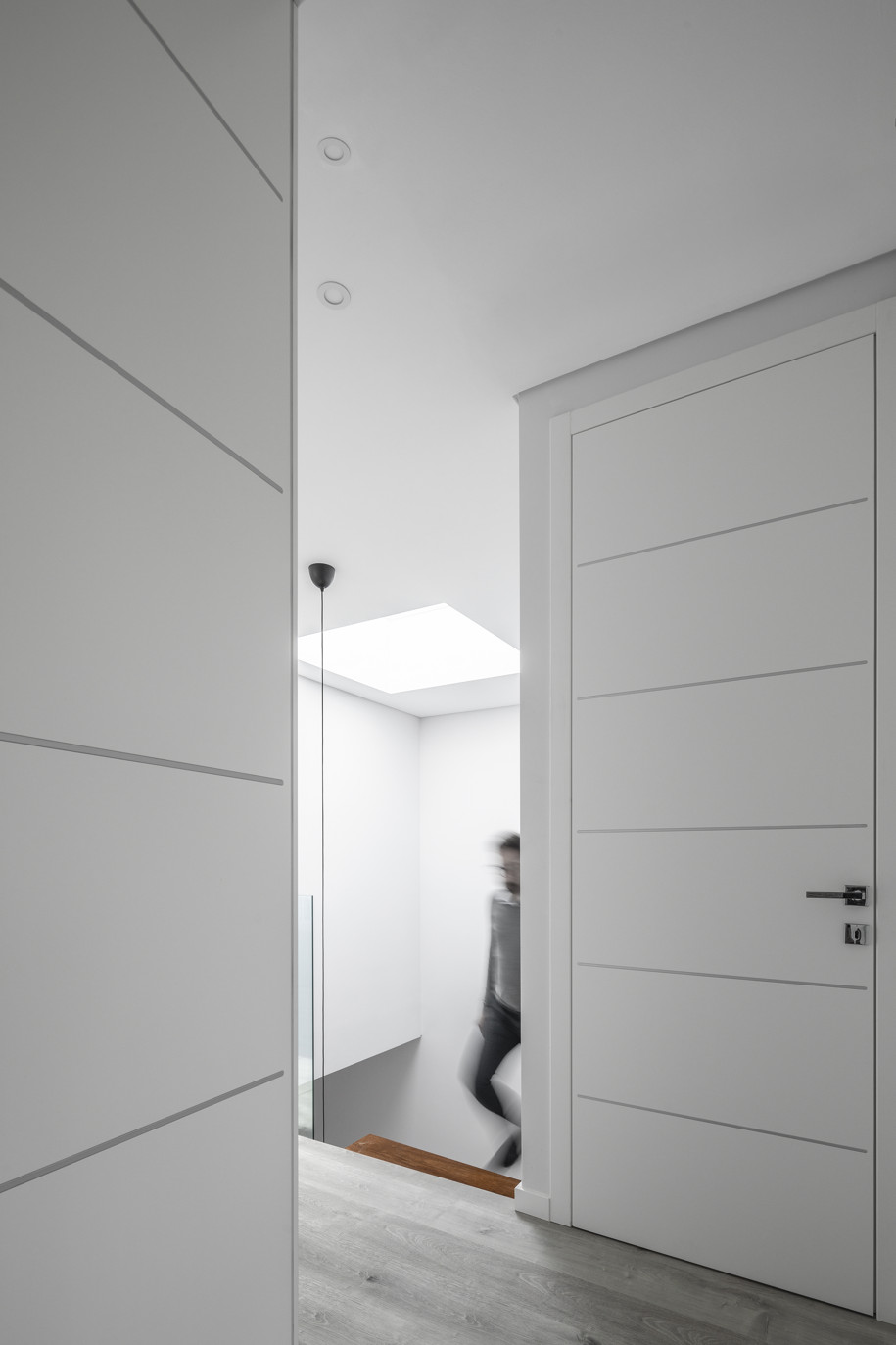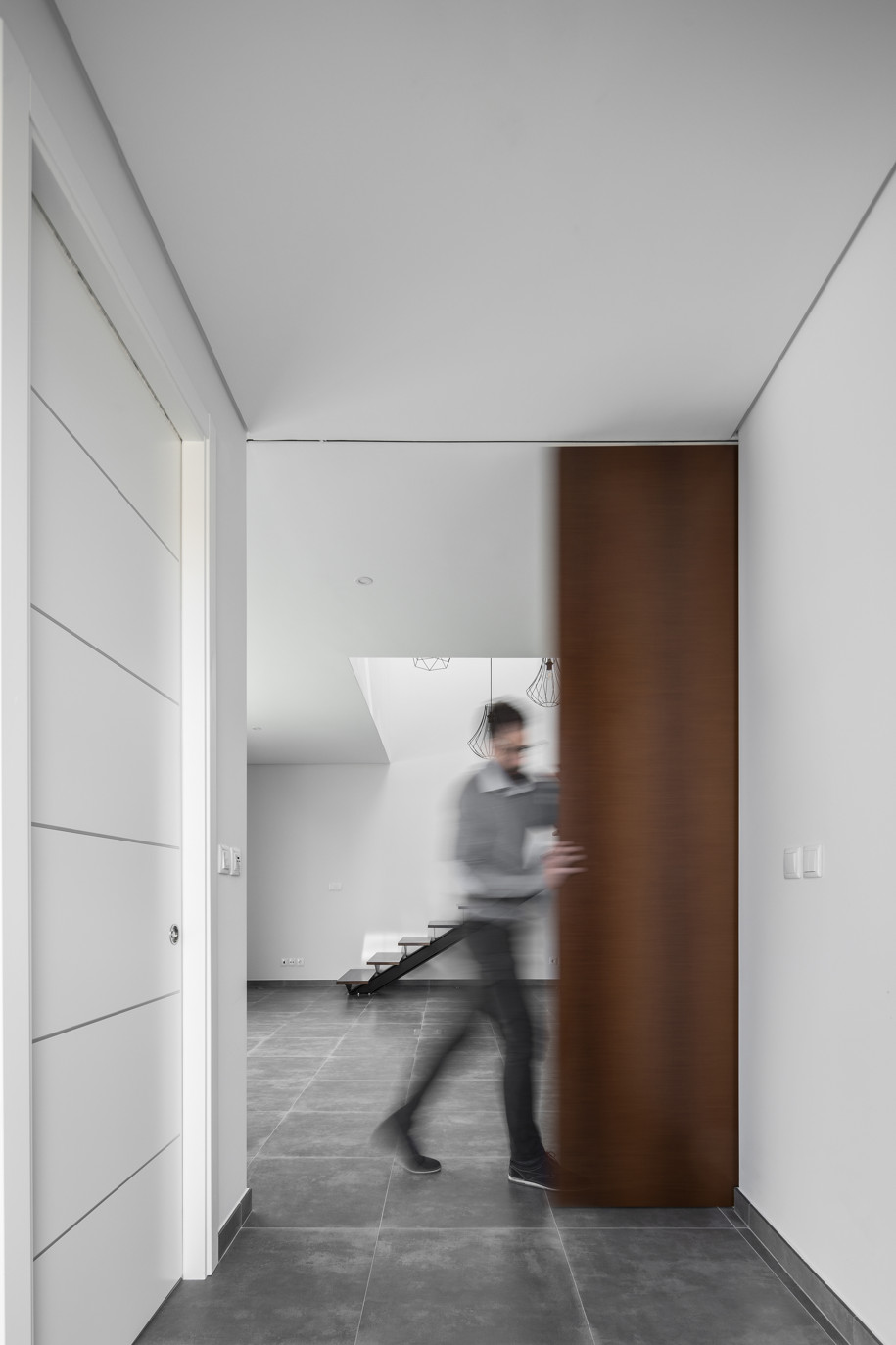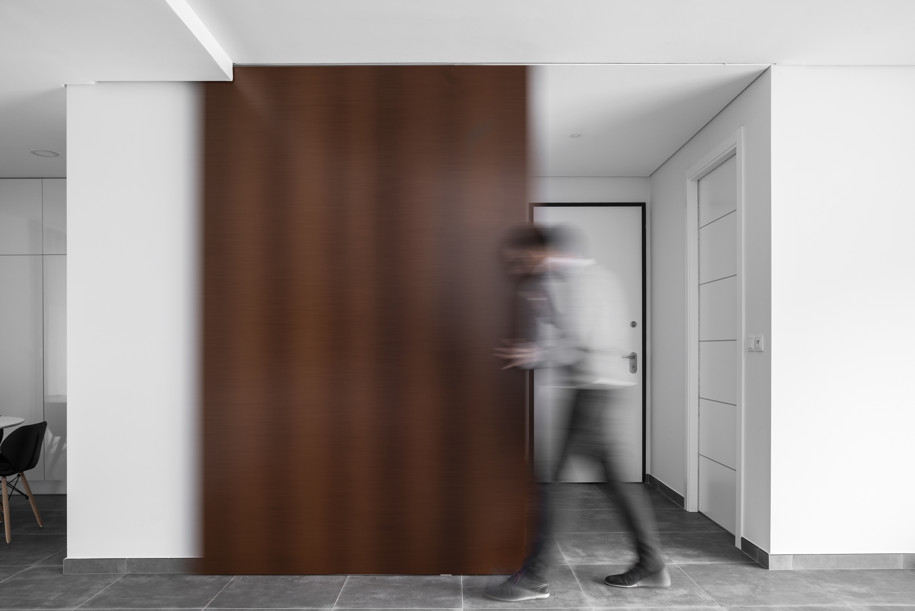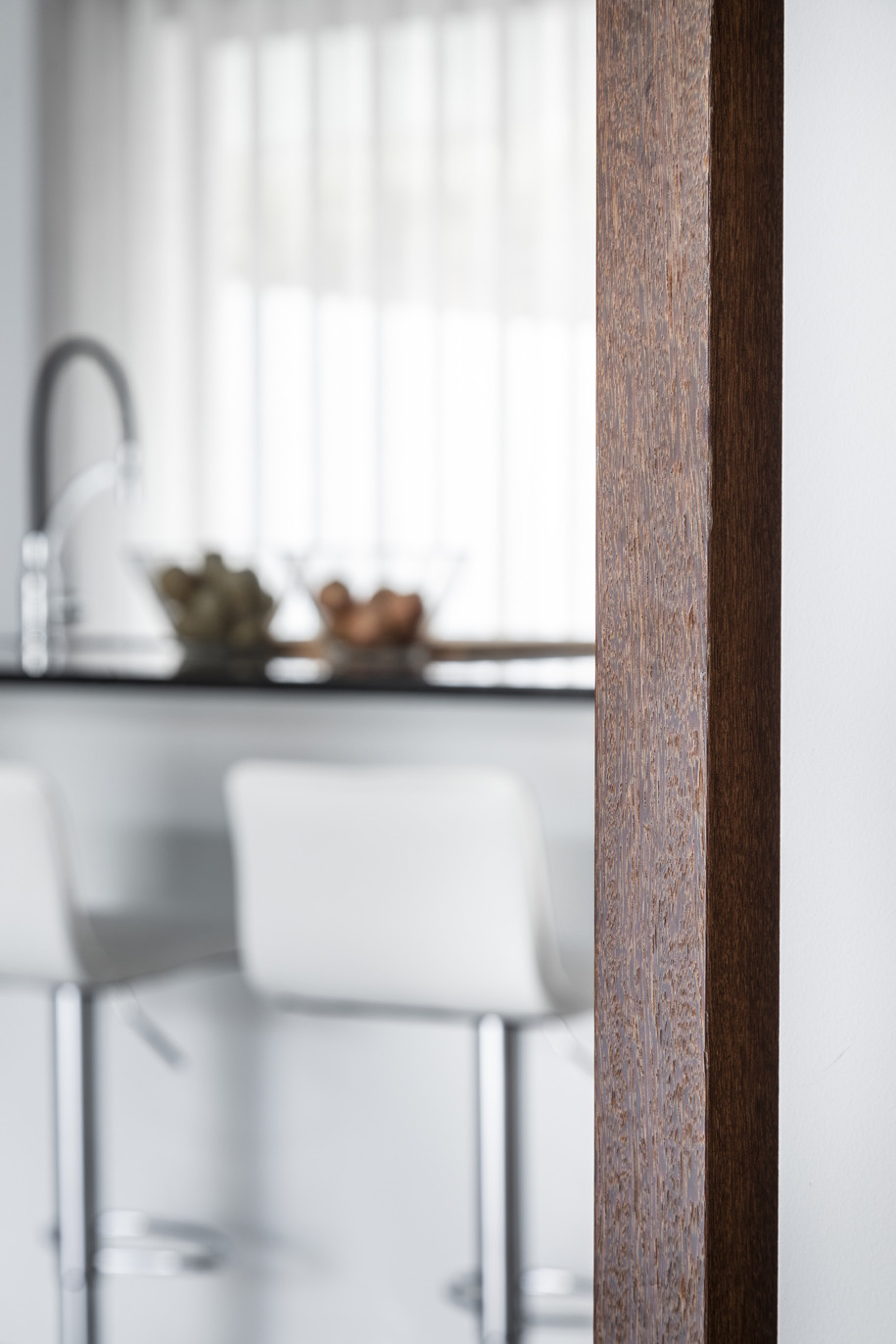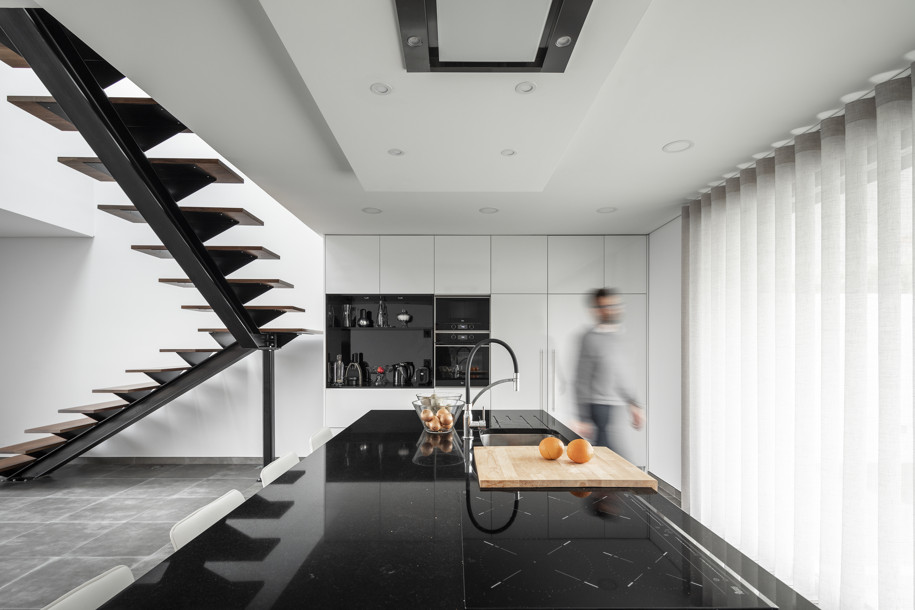 The communication between floors is made through a black chromatic ladder, integrated in the social zone of housing, marking an imposing presence in the space.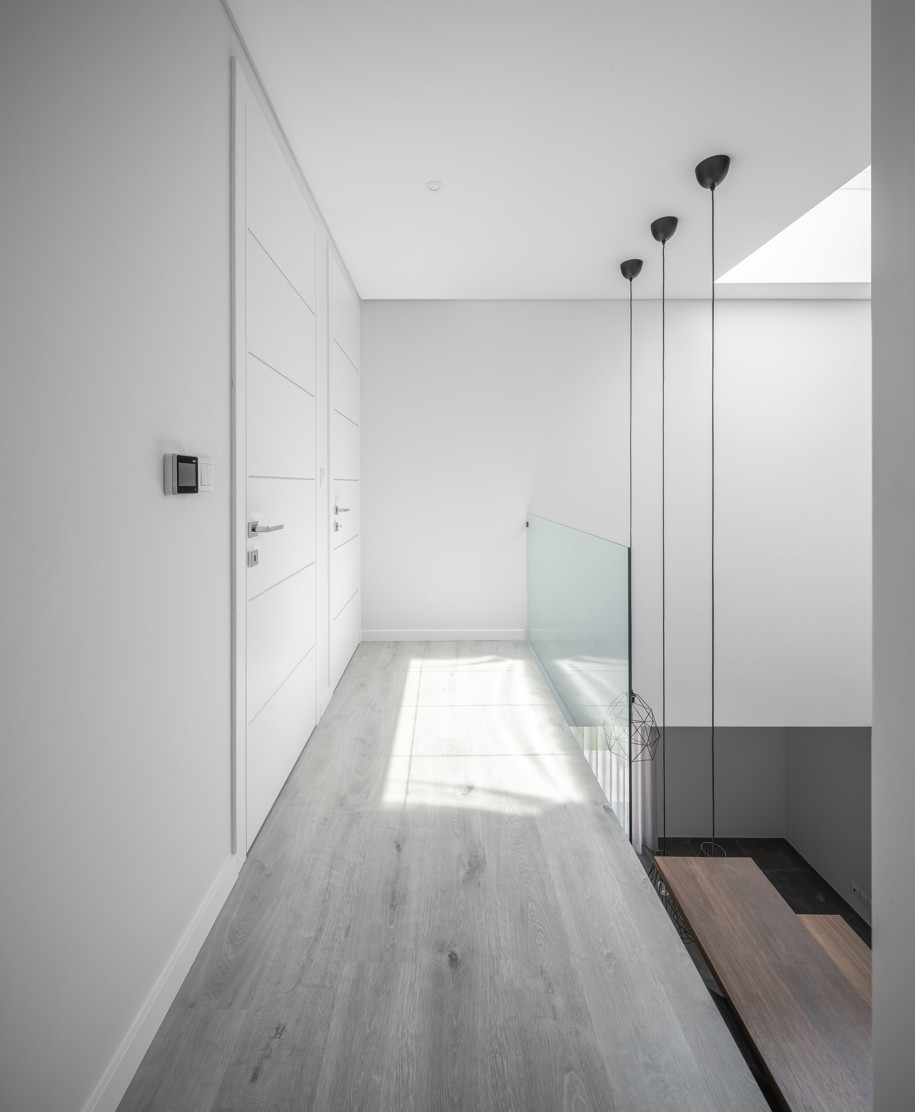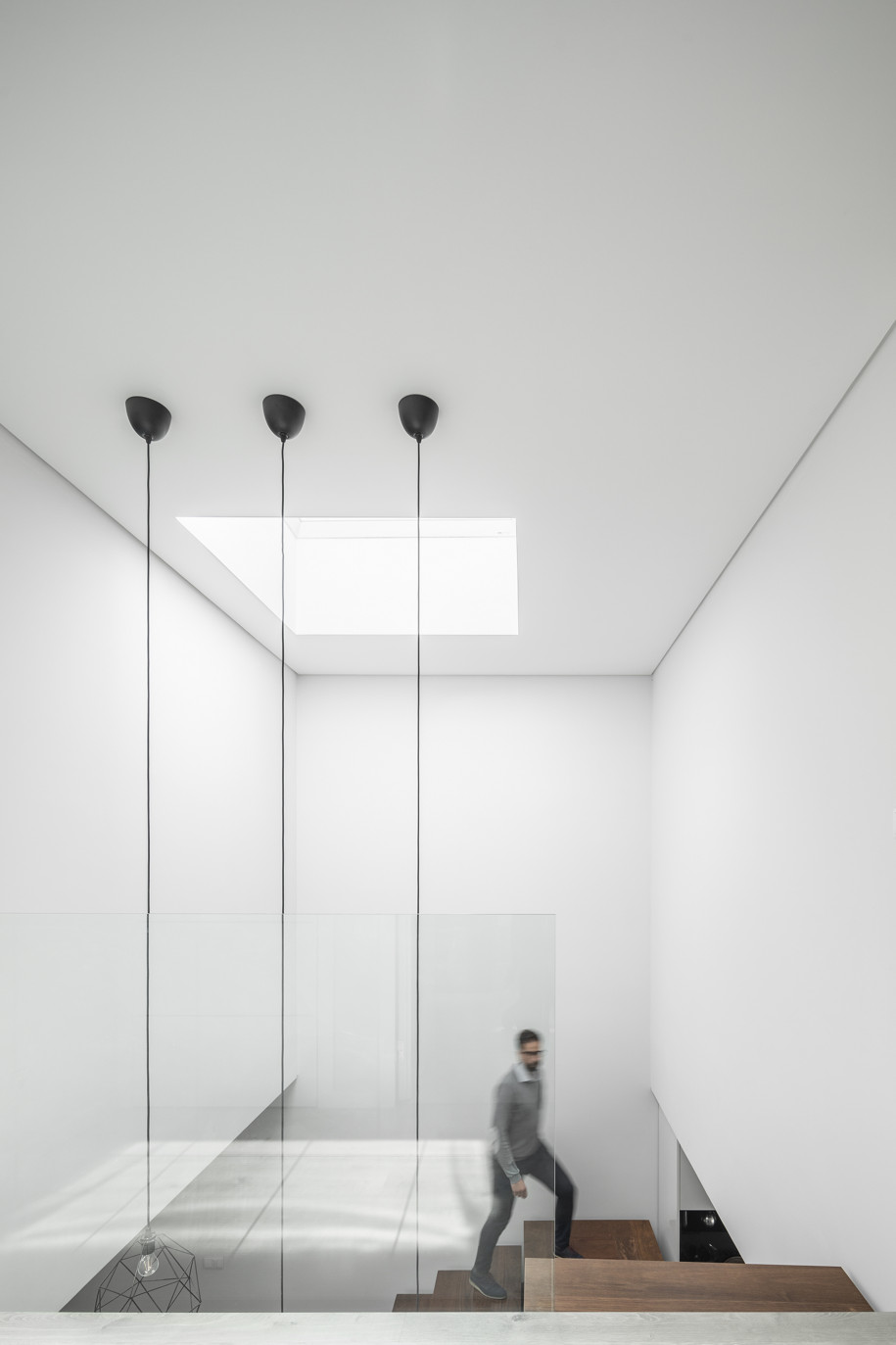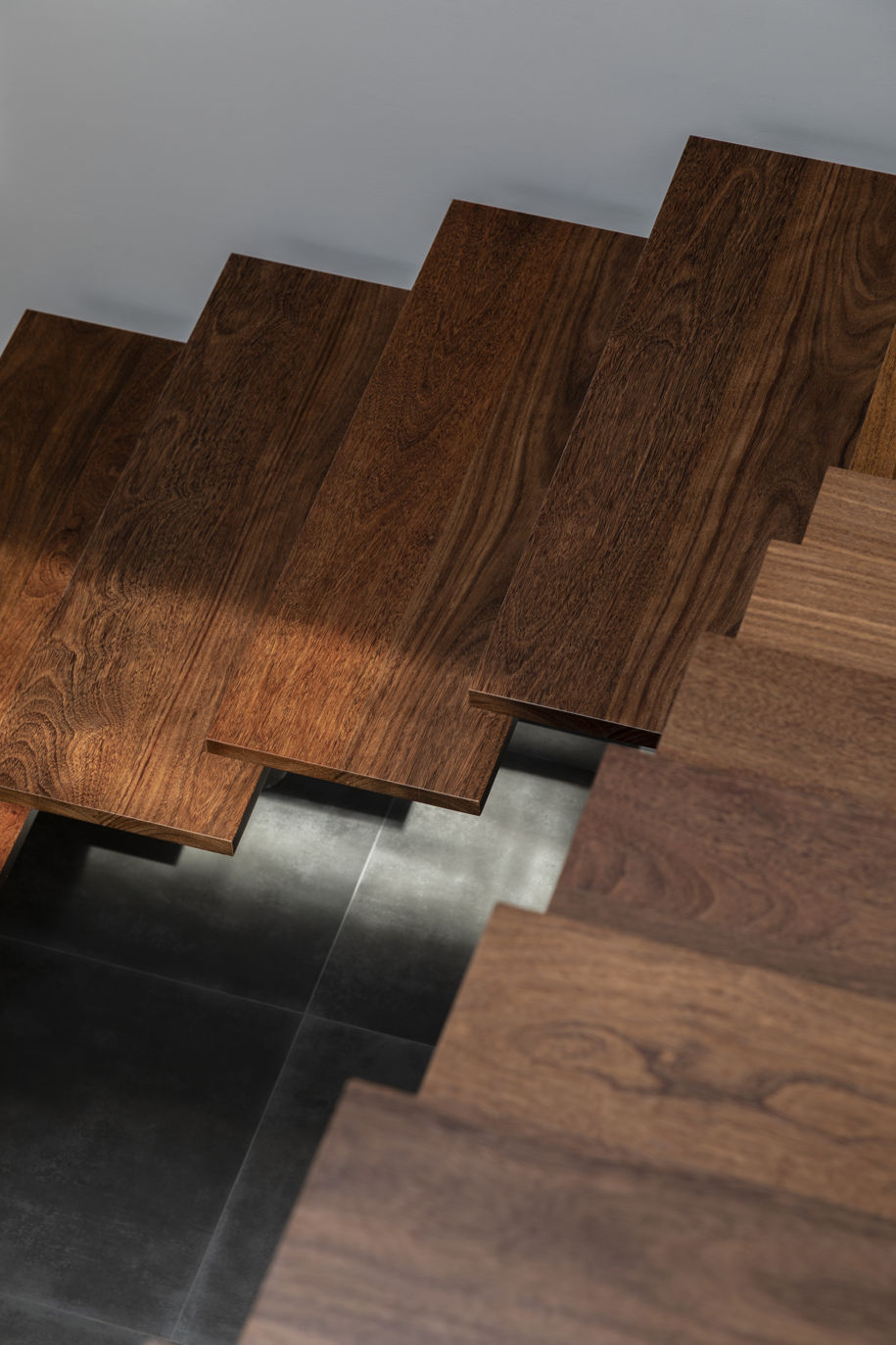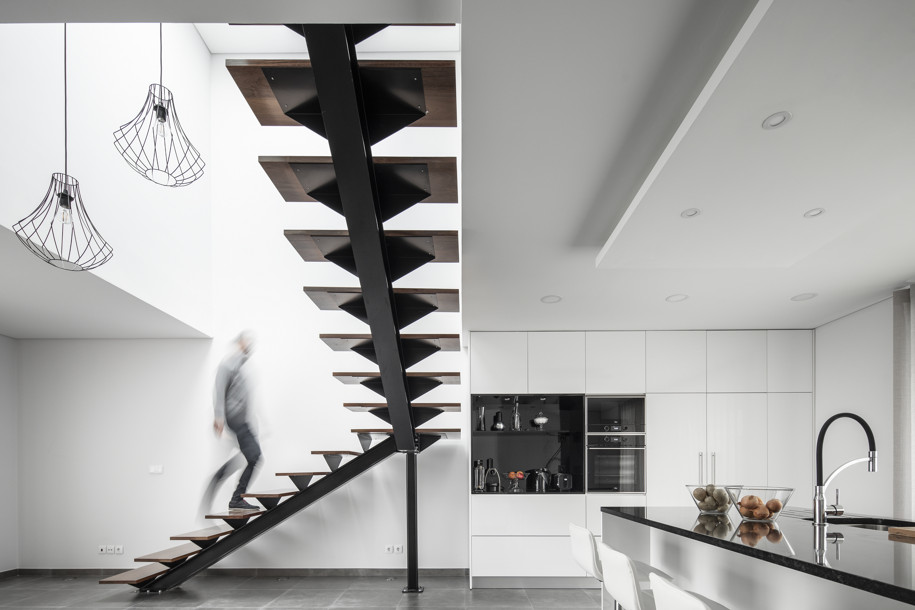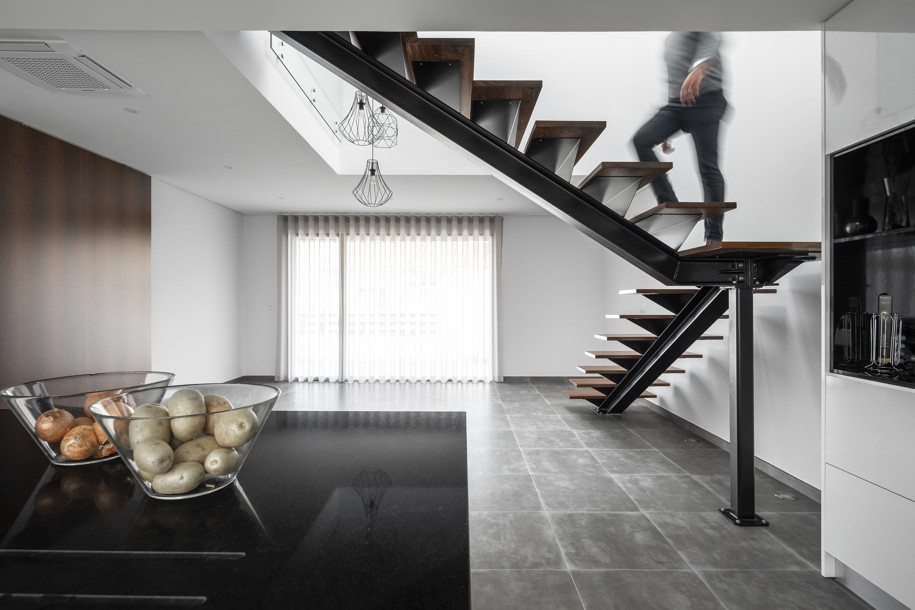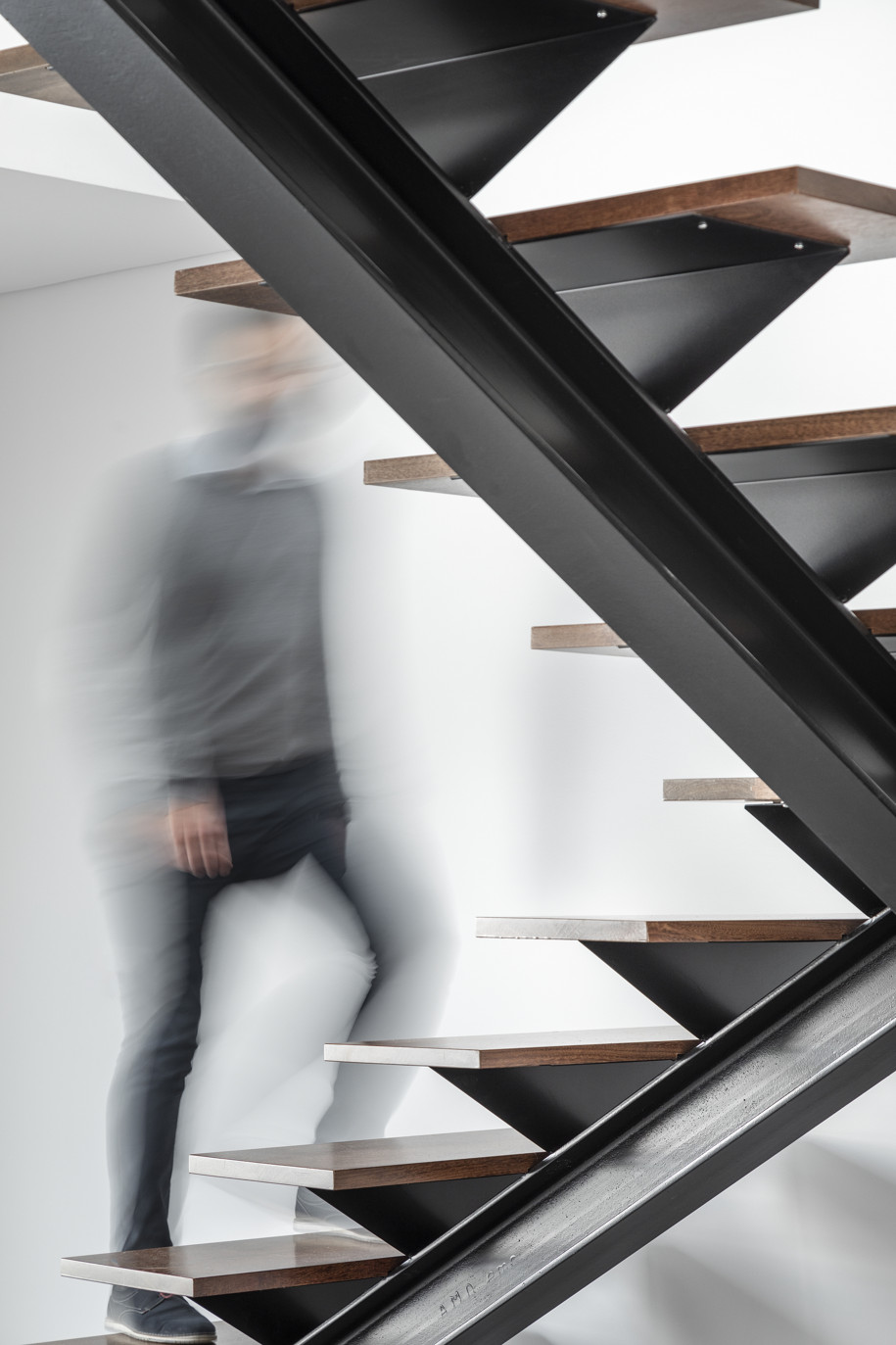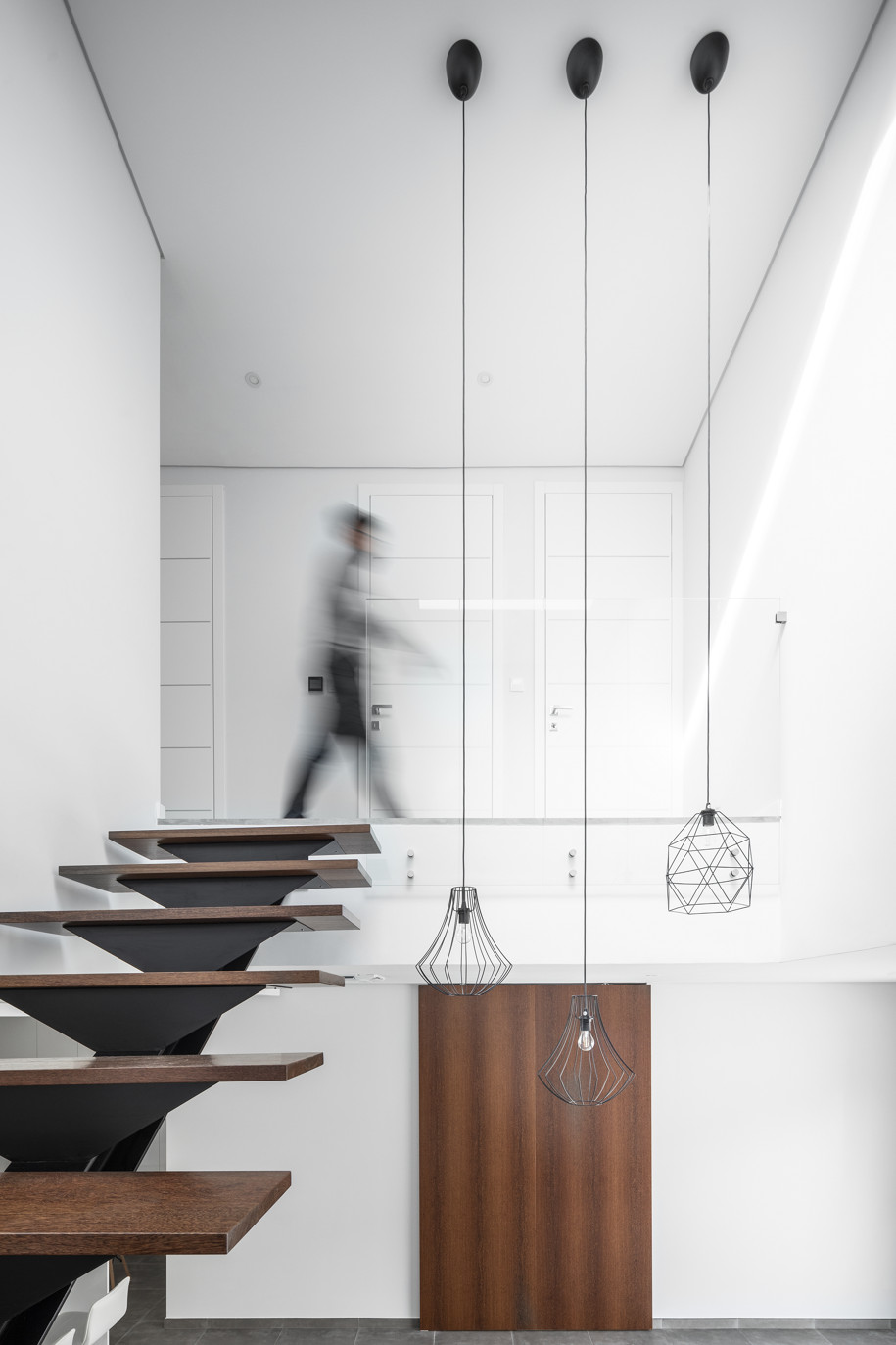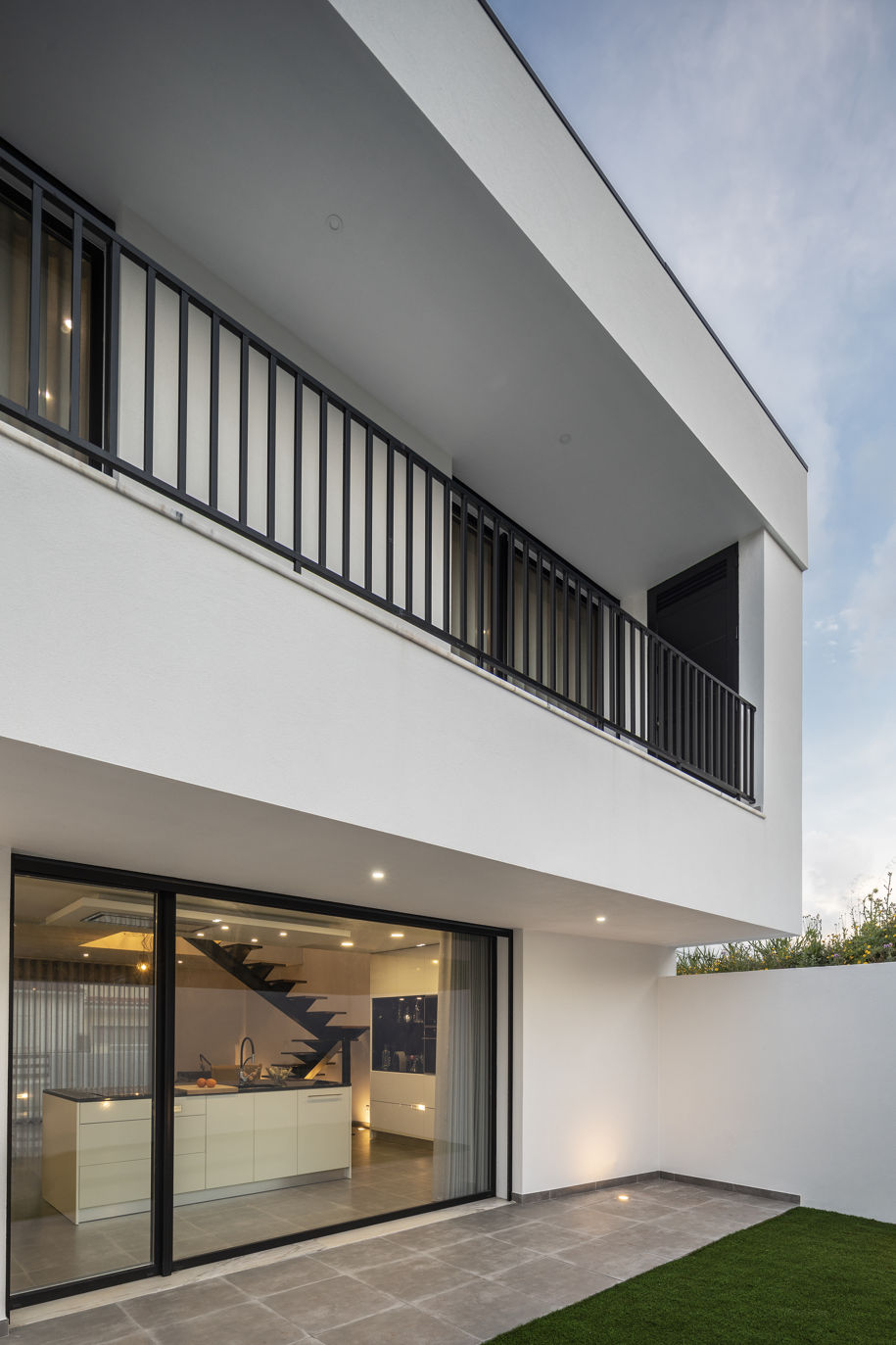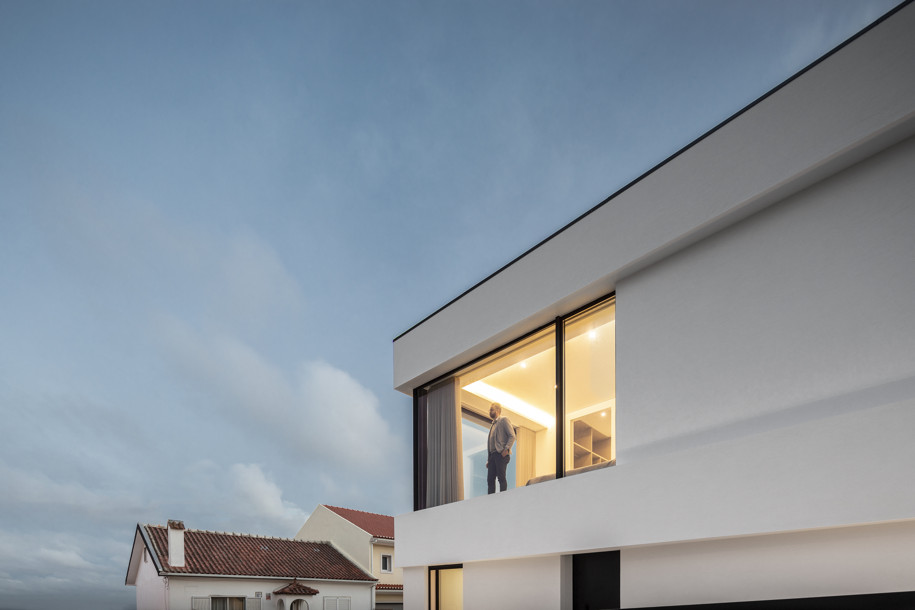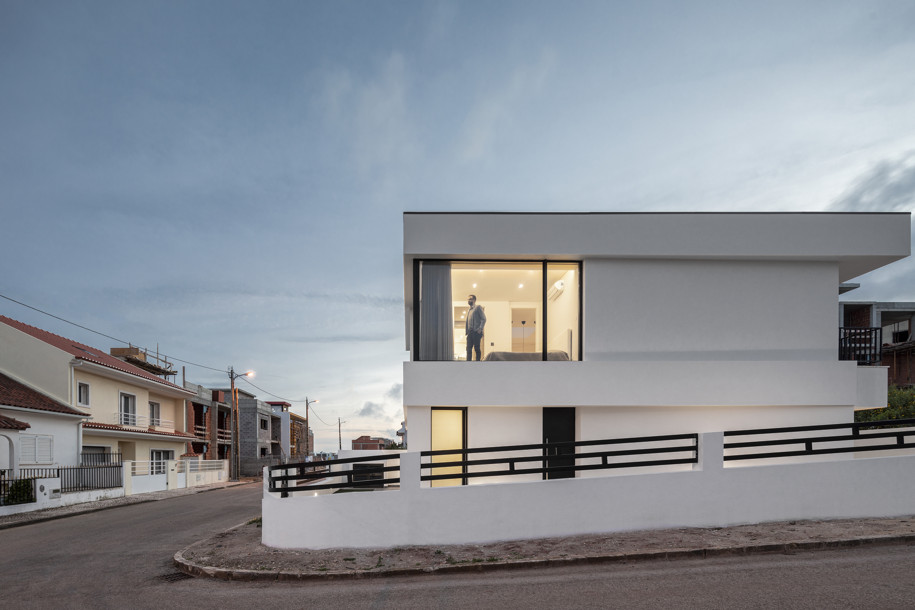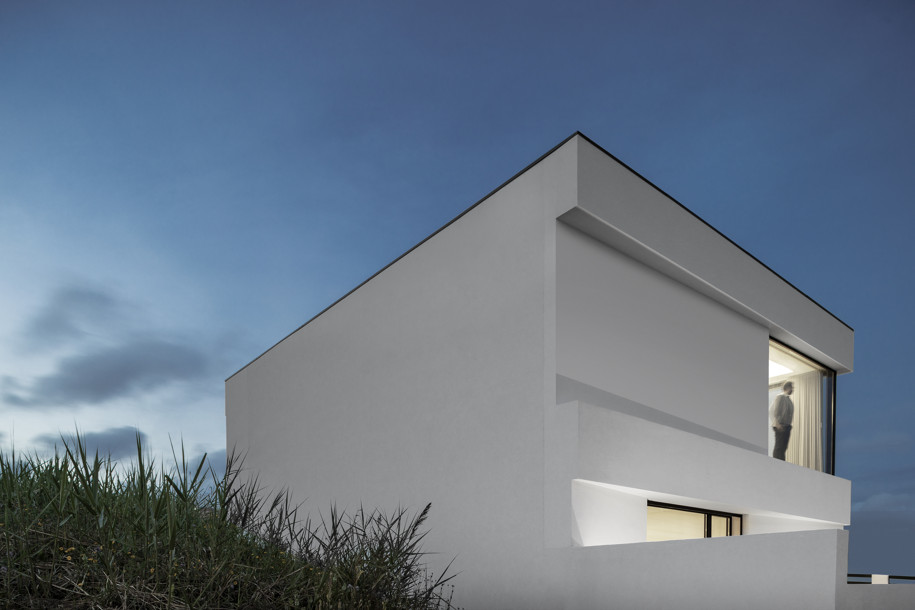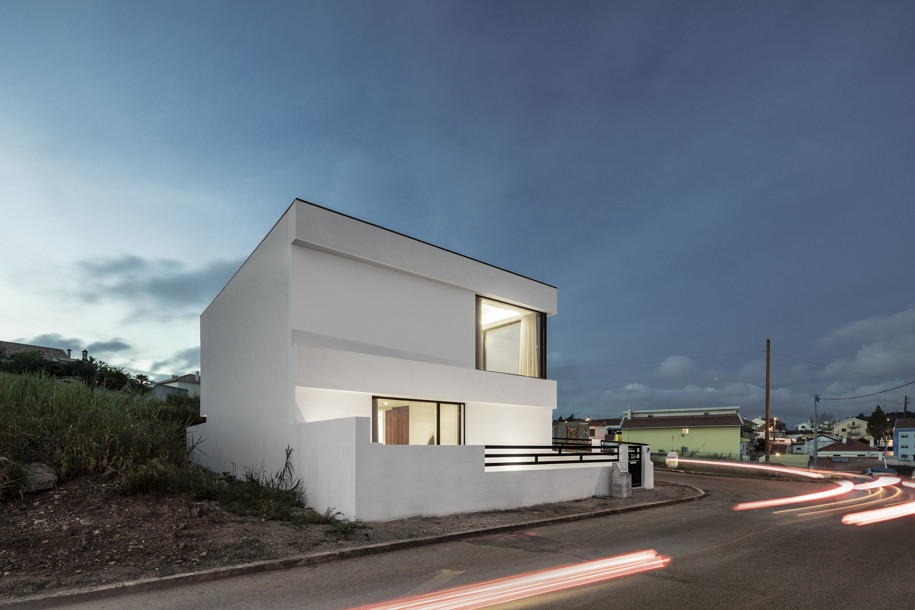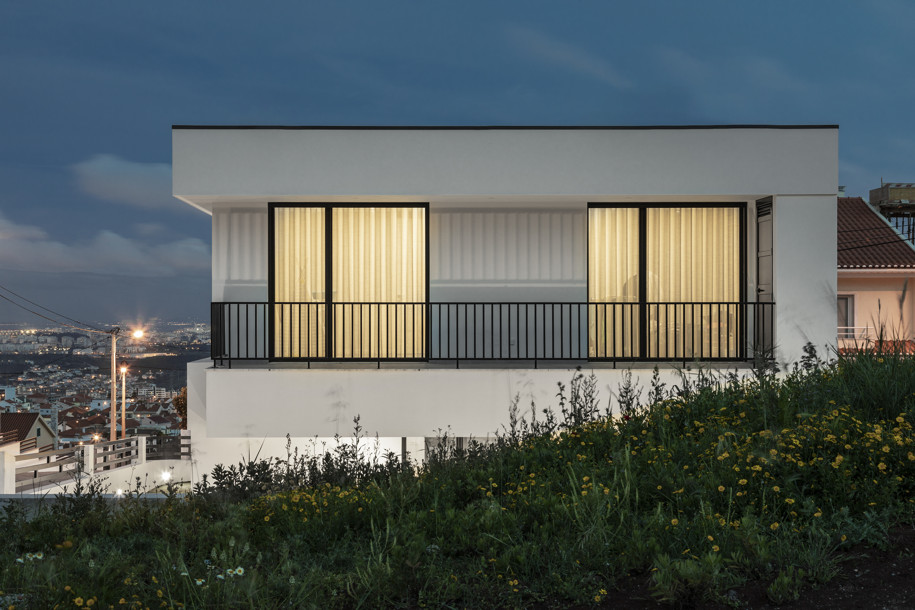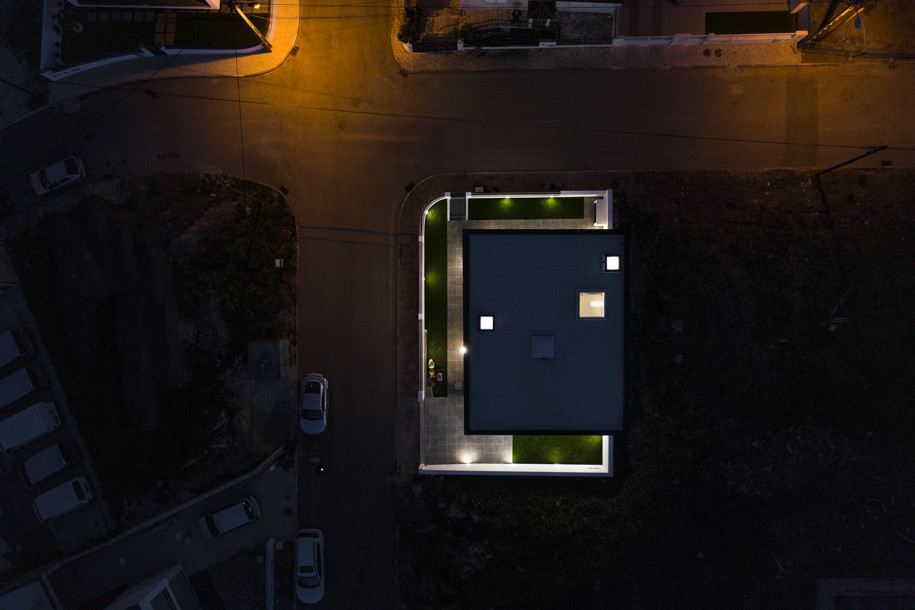 Drawings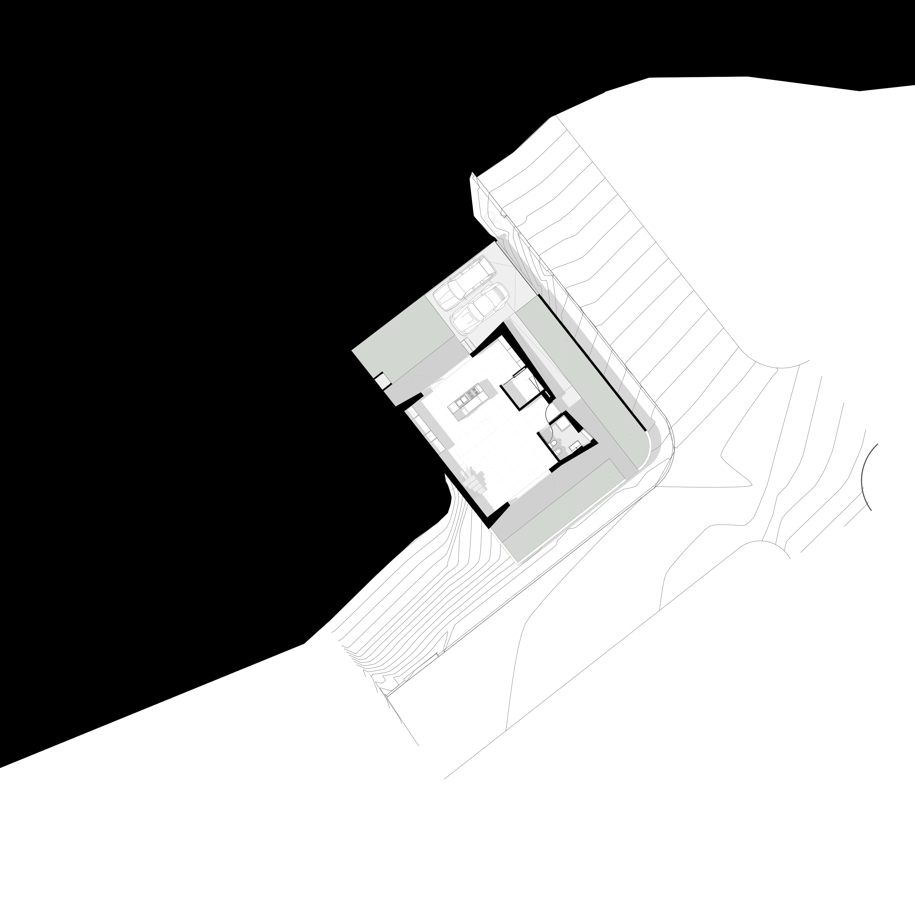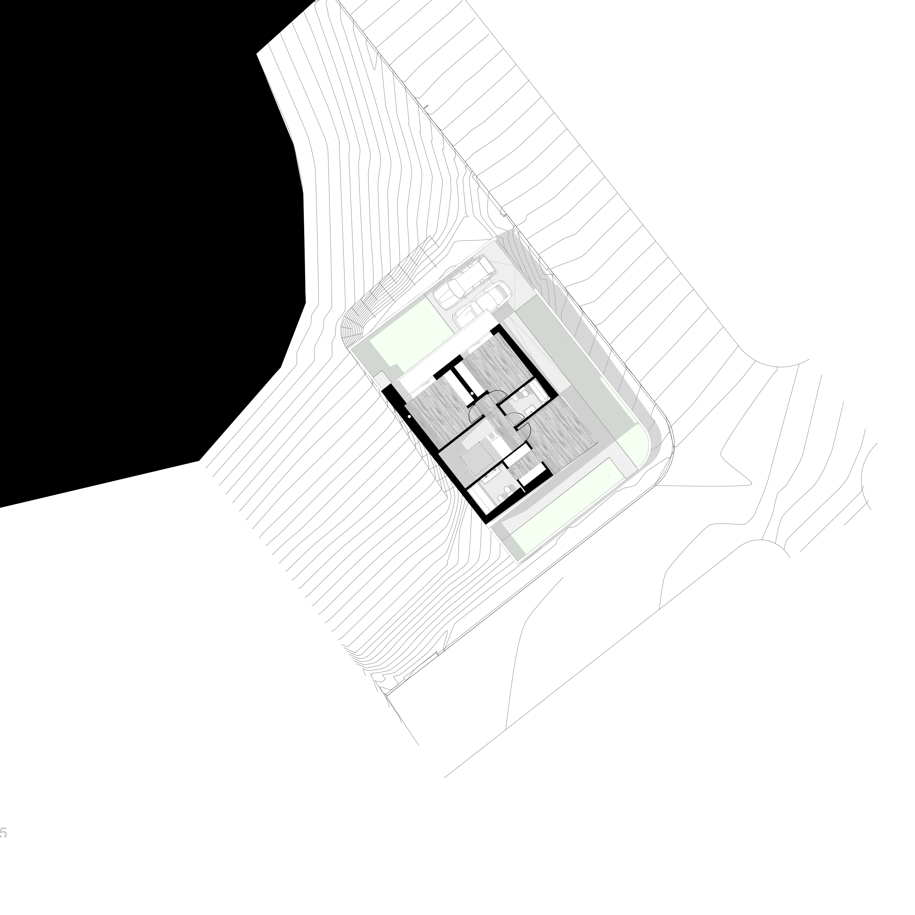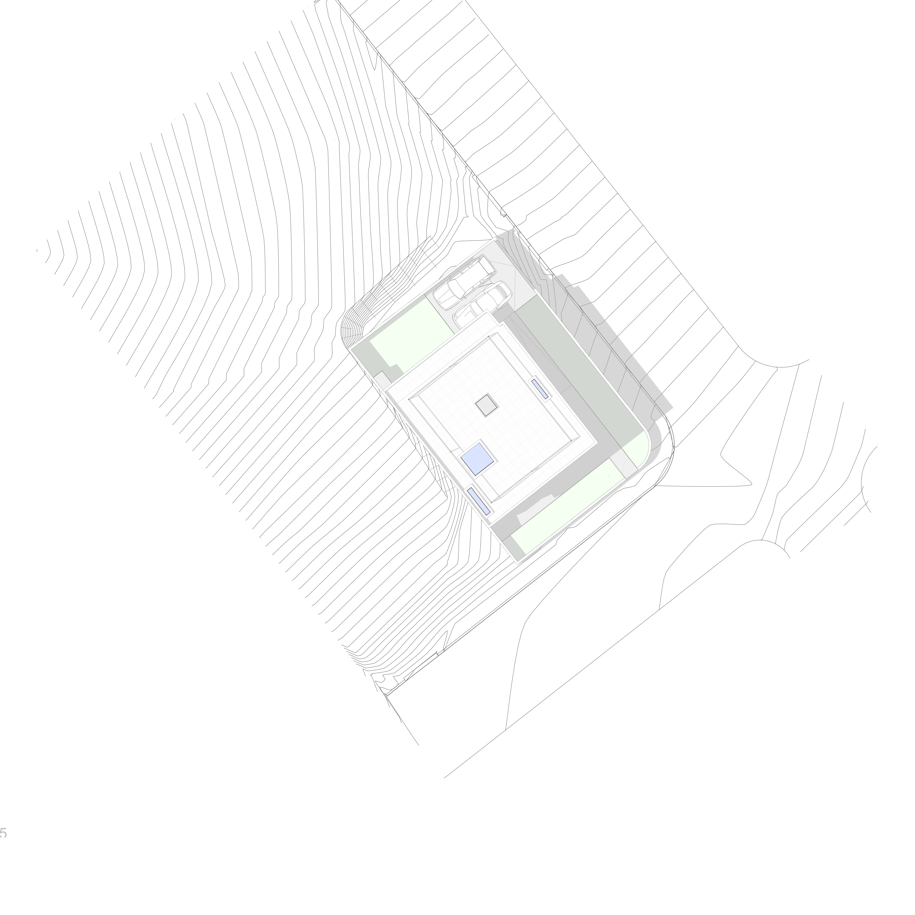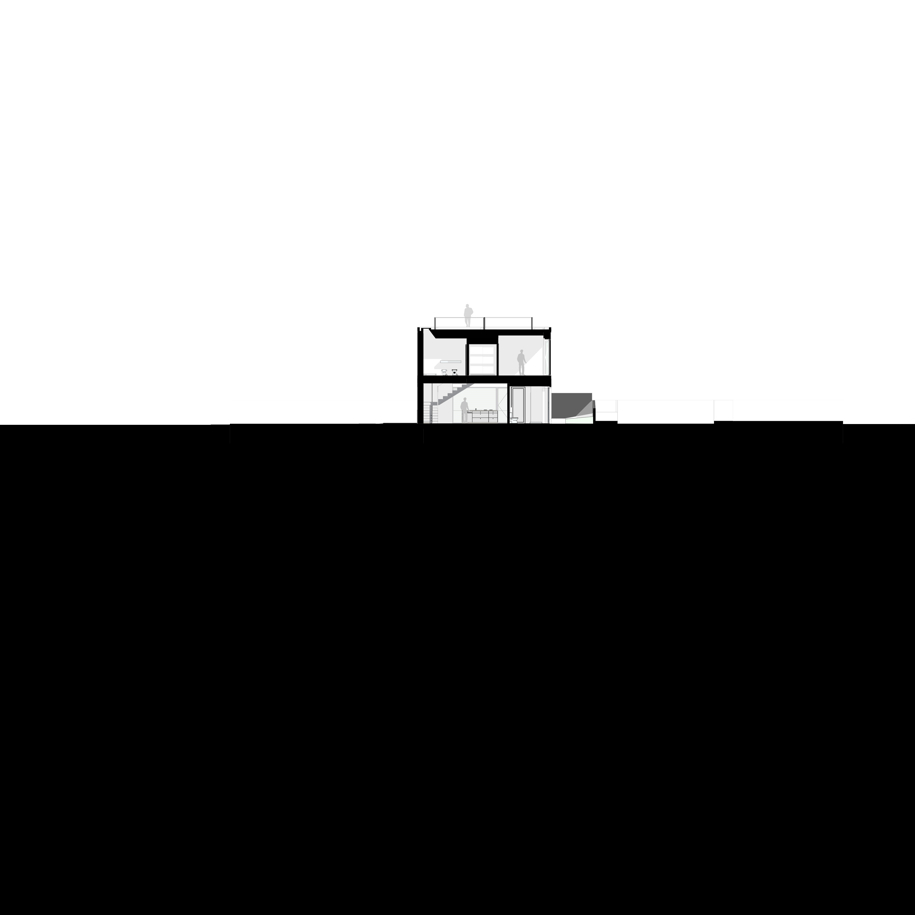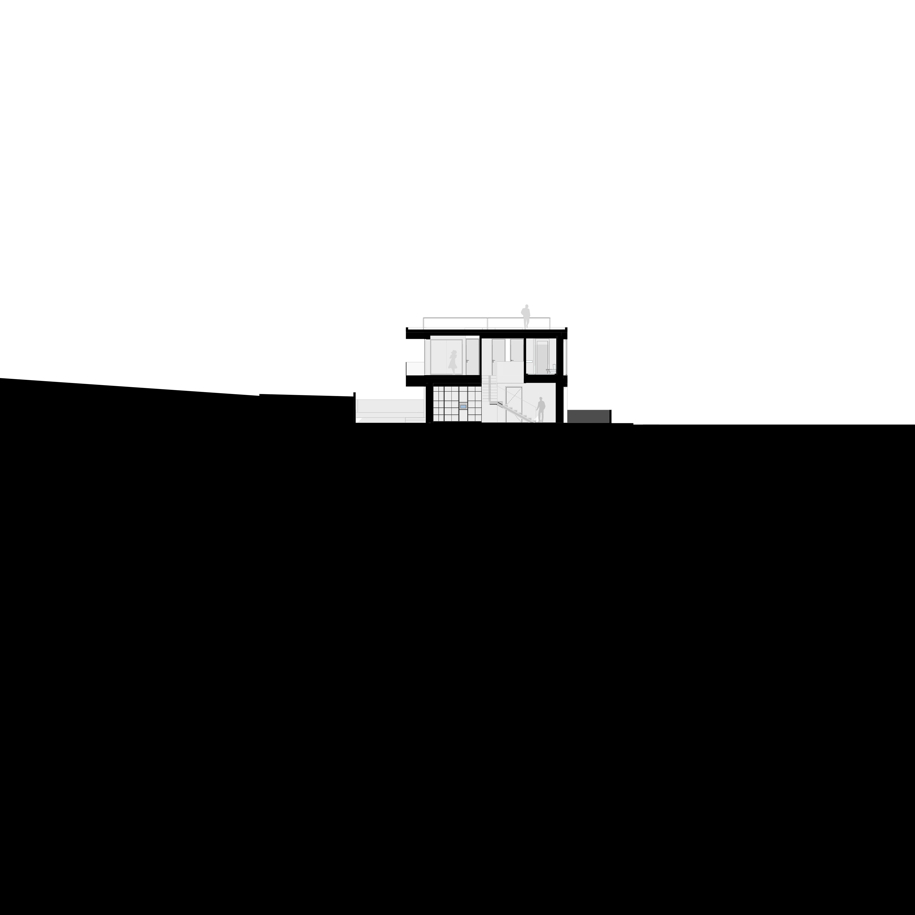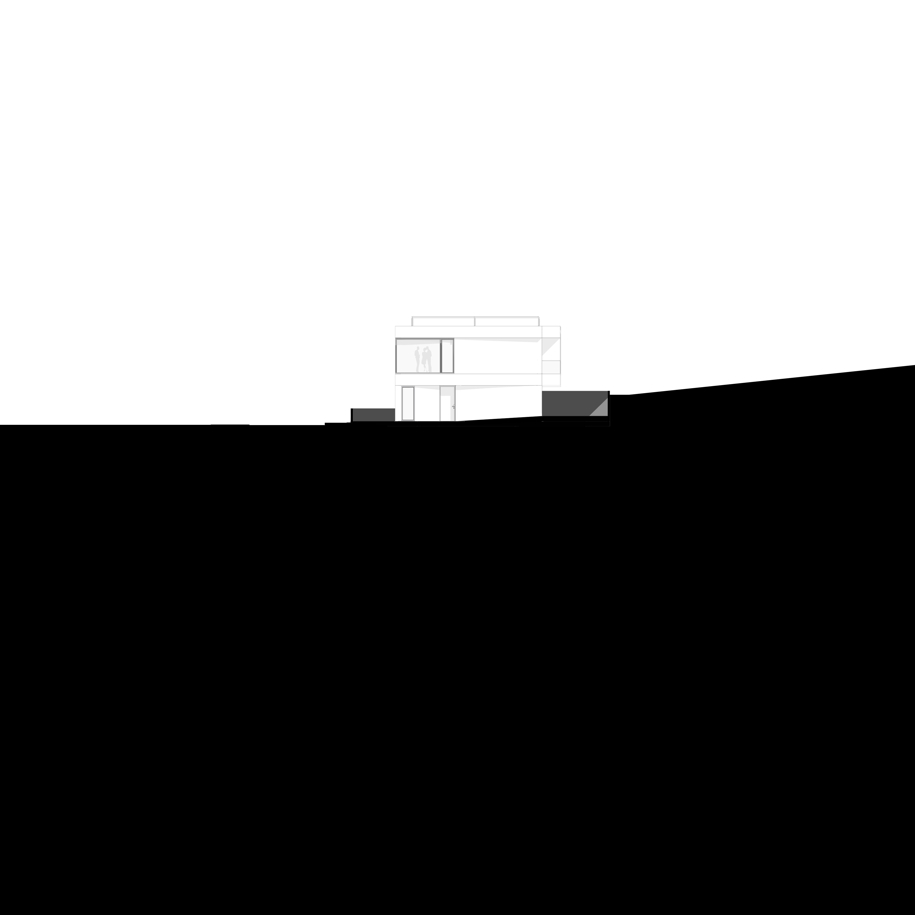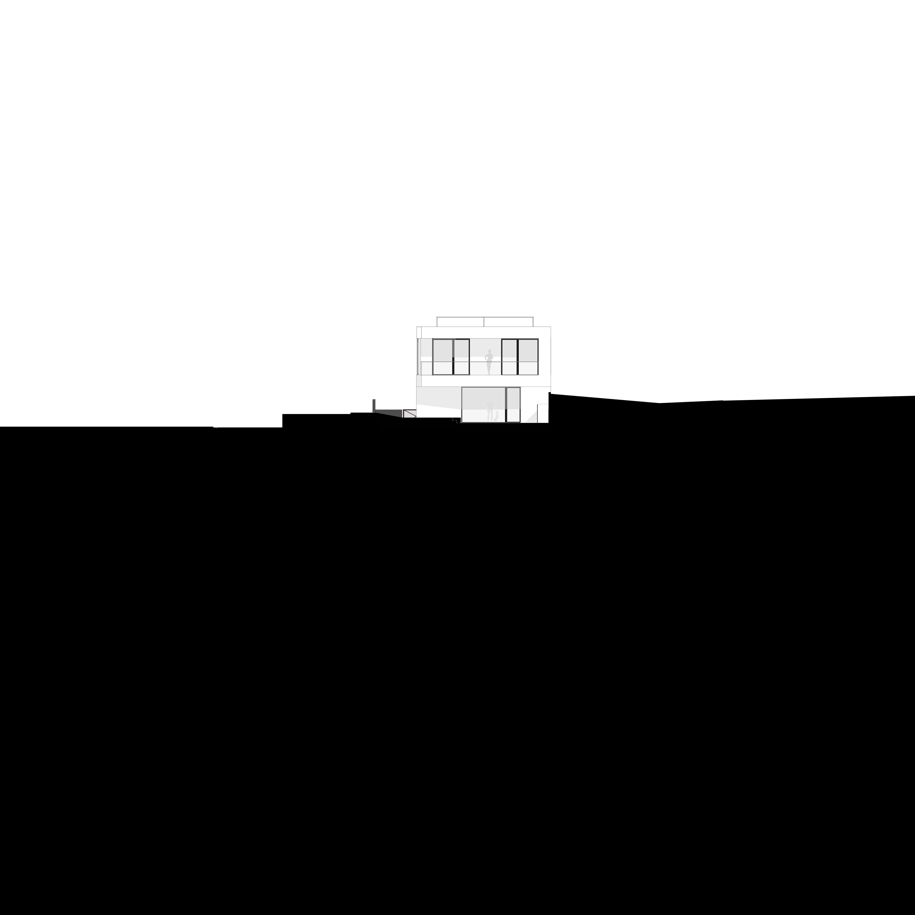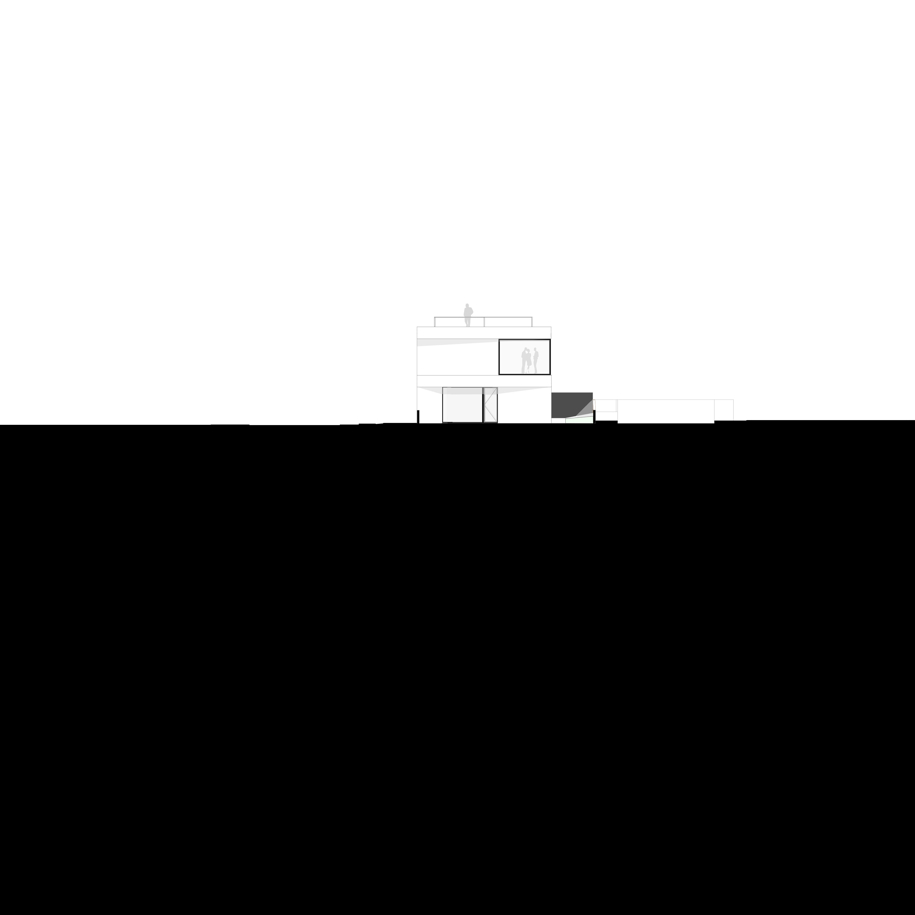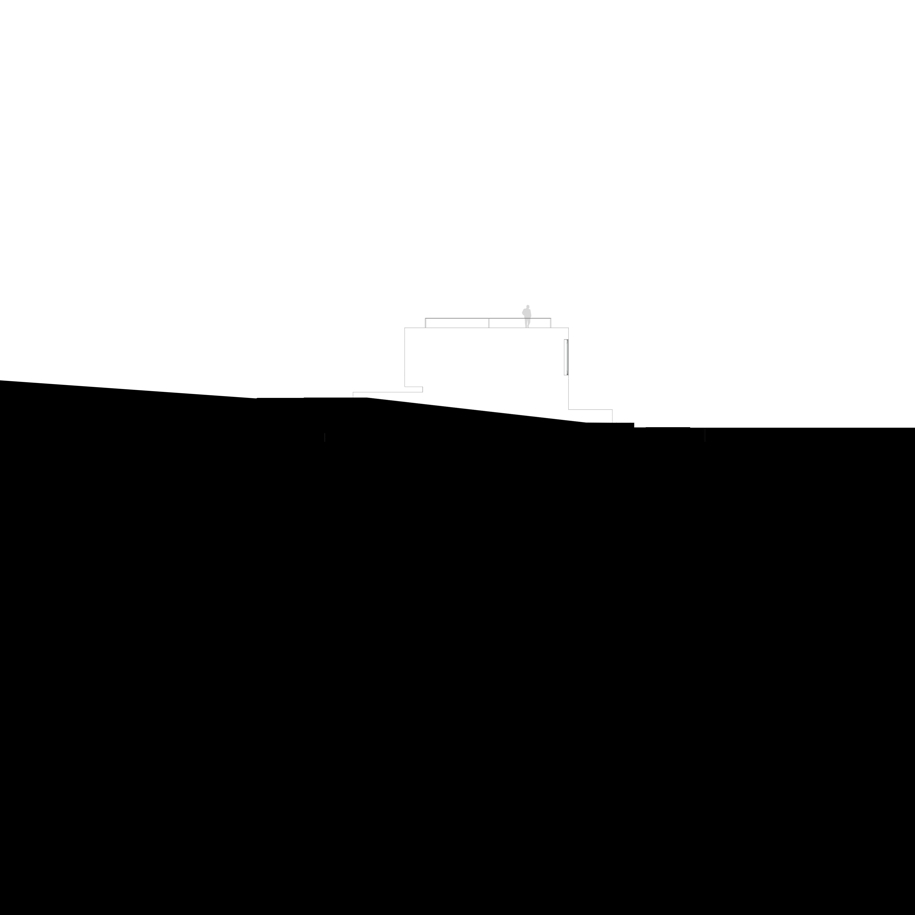 Facts & Credits
Project title  House MM
Location  Odivelas, Portugal
Date  2018
Build area  180m2
Architecture  Sérgio Miguel Godinho 
Photography  Ivo Tavares Studio


---

See, also, Alegria Residential Building in Porto, Portugal by MiMool Arquitectura & Design de Interiores, here!
READ ALSO:
New Marillia Village. The Pilot Suites | Maria Sfyraki & Associates