text in

EN, GR
Research thesis by Georgia Stavropoulou, entitled "The Temporality of Architecture and the Spatiality of Music: An Investigation of their mutual structural concepts", aims to explore common structural concepts of space and time in the fields of Architecture and Music.
Thesis was presented on March 2019 at the School of Architecture of University of Patras and was supervised by Katherine Liapi.
–text by the authors
The relationship between Architecture and Music seems to be the dialectic between space and time. However, what is the real difference between these concepts? The present research thesis , approaching time as temporality, and space as spatiality, places the two concepts in a common field of structure and experience. Thus, time is broken down into components that explain the relevance of music and architecture to space and vice versa.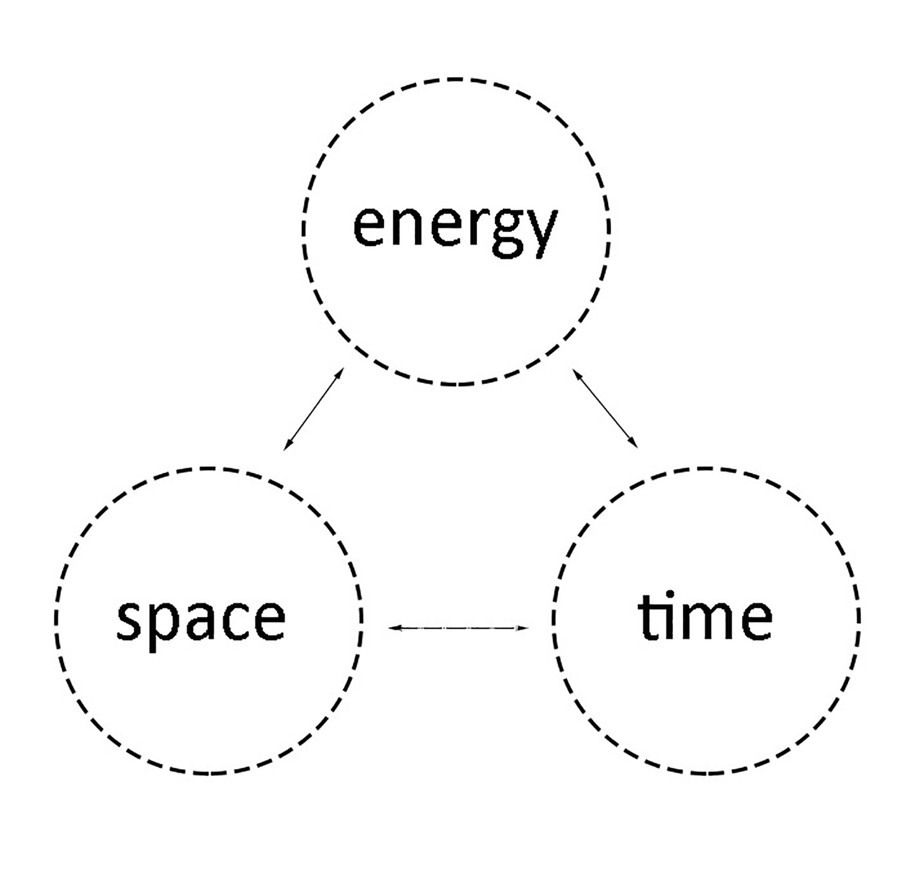 The structure, in the present research, is presented beyond morphic similarities and relationships. The coexistence of the fundamentally properties of space for architecture and the time for music in both fields is examined. The concept of time is put in the light of synthesis that brings together the two arts, that is, through a synthetic-structural approach, and not from an epistemological or historical point of view. In this approach, philosophy and phenomenological explanation act as links between the concepts of structure and aesthetic theory.

The exploration of common spatiotemporal elements is carried out through concepts that seem to belong only to the realm of time or space, while their course of analysis reveals their common structural correlation. Time, therefore, decrystallizes as an element of composition and space as a result of time processes.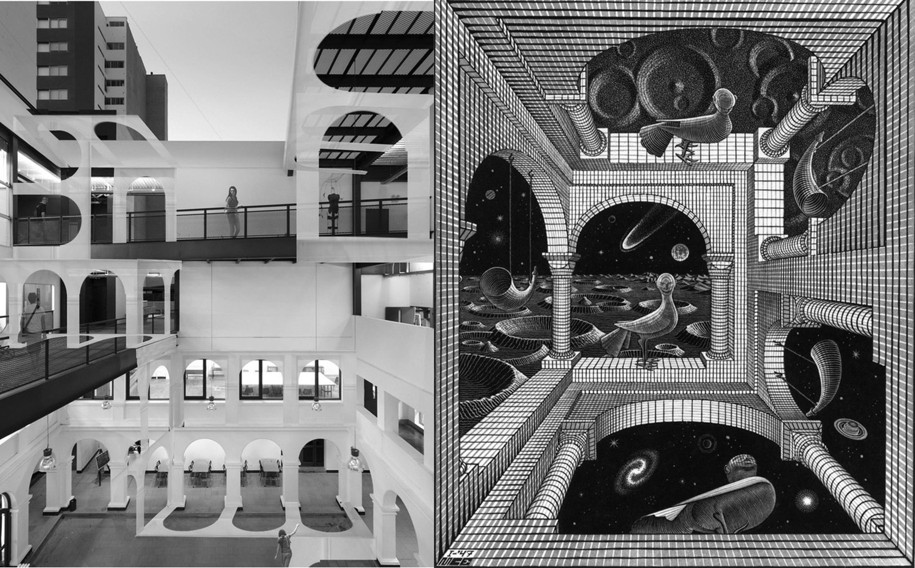 The notion of structure in such an approach, which is closely intertwined with the functioning of the human brain, becomes the connecting link that unites the spatial and temporal parts of reality we experience in Architecture and Music.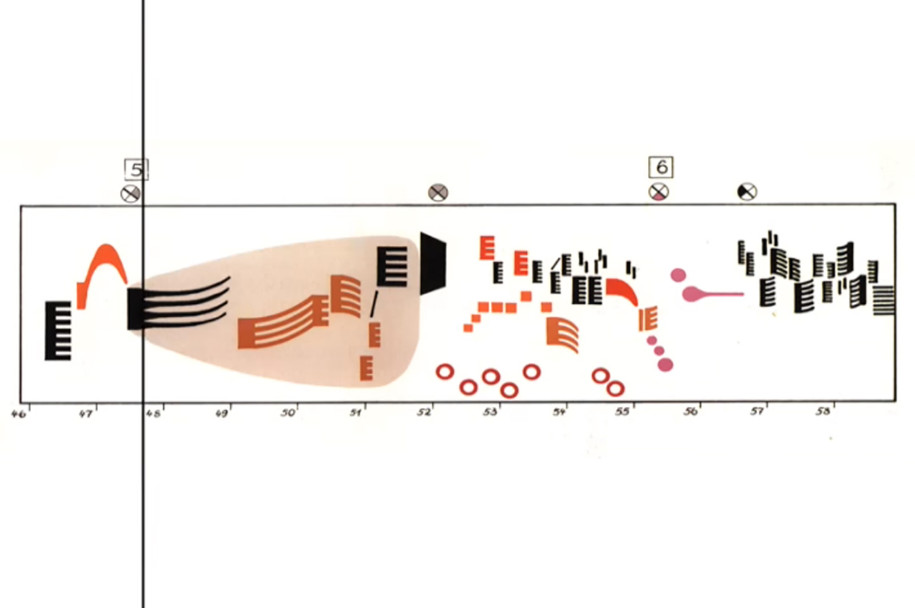 In addition, the concepts of experiencing and experience lead us to the fields of spatiality and temporality, which are perceived through the living body and supervision.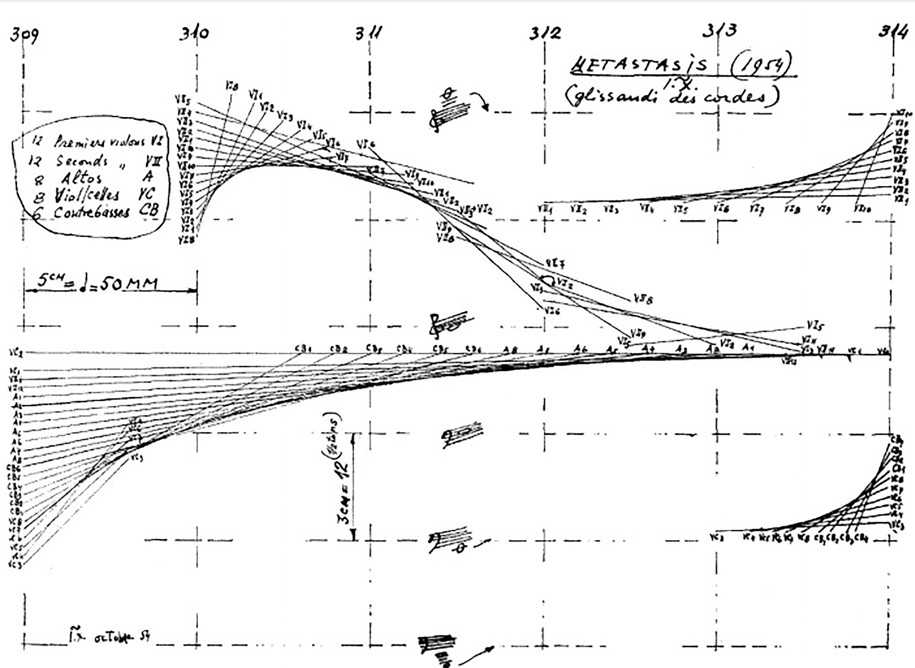 The dialectic of Time and Space, through the conjunction of Music and Architecture, is explored more extensively through selected architectural examples (case studies); in which music and sound have contributed to a common space – time experience where the human body is active again.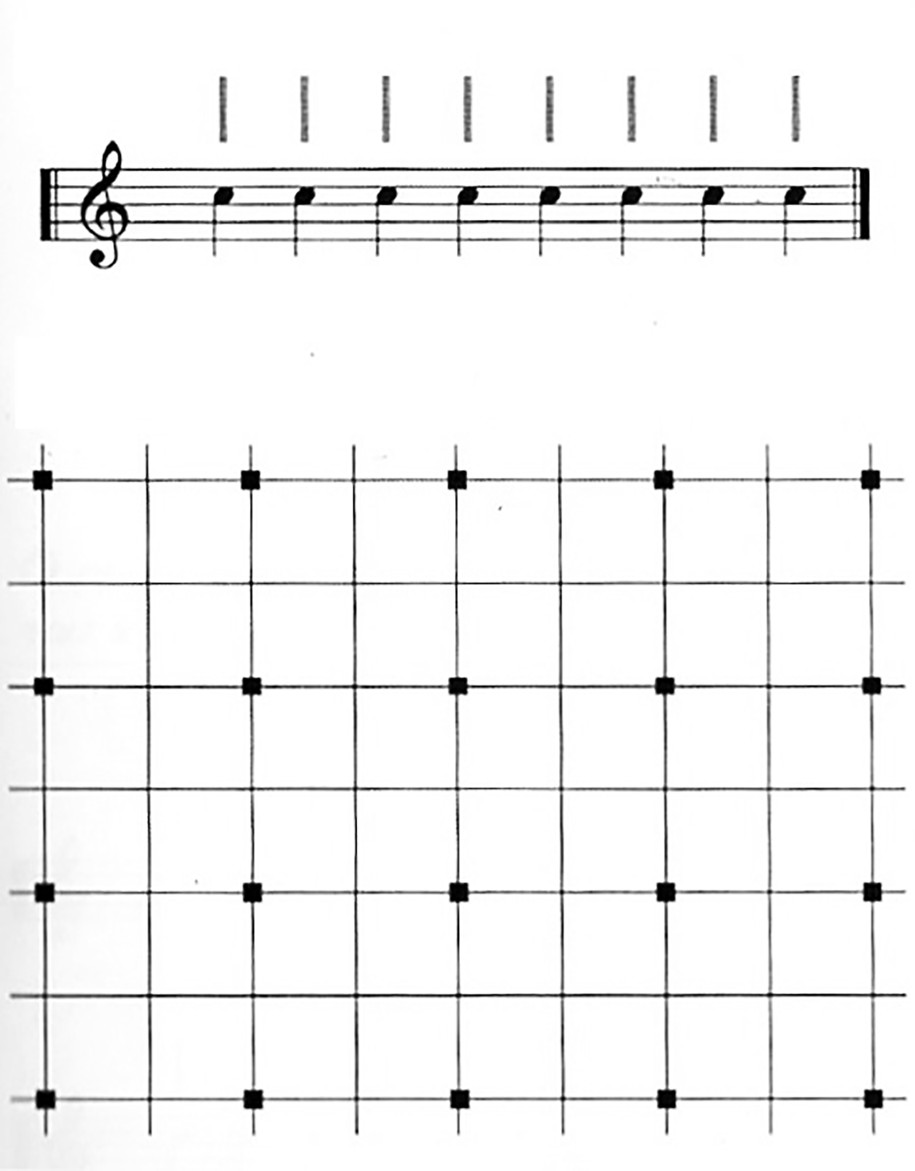 The presentation of the reference works is in ascending chronological order, analyzing design experiments, in the context of coexistence of music and architecture, which have emerged through the collaboration of architects, musicians and choreographers.
In conclusion, we would say that the research approach of the work attempts to explore the common field of space and time in Architecture and Music in terms of the process of synthesis, both theoretically and with accomplished examples of architecture.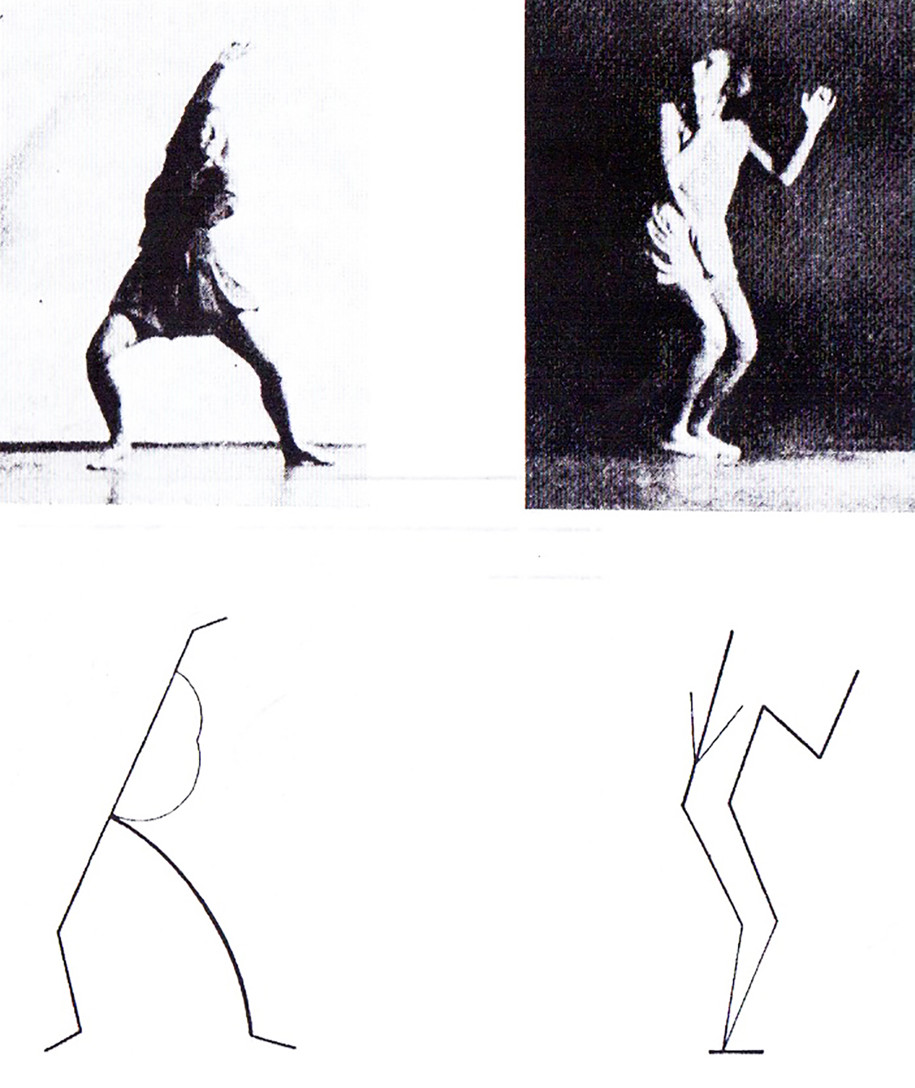 Facts & Credits
Project title  The Temporality of Architecture and the Spatiality of Music: An Investigation of their mutual structural concepts
Student  Georgia Stavropoulou
Date  March 2019
Supervisor  Katherine Liapi
Course  Research thesis
Institution  School of Architecture, University of Patras


---

Η ερευνητική εργασία της Γεωργίας Σταυροπούλου, με τίτλο "Η χρονικότητα της Αρχιτεκτονικής και η χωρικότητα της Μουσικής : μια διερεύνηση των κοινών δομικών τους εννοιών", στοχεύει στη διερεύνηση κοινών δομικών εννοιών χώρου και χρόνου στα πεδία της Αρχιτεκτονικής και της Μουσικής.
Η εργασία παρουσιάστηκε τον Μάρτιο του 2019 στην Αρχιτεκτονική Σχολή του Πανεπιστημίου Πατρών με επιβλέπουσα την Αικατερίνη Λιάπη.
–κείμενο από τους δημιουργούς  
Η σχέση  μεταξύ Αρχιτεκτονικής και Μουσικής φαίνεται πως πρόκειται για τη διαλεκτική μεταξύ χώρου και χρόνου. Ωστόσο ποια είναι η ουσιαστική διαφορά μεταξύ αυτών των εννοιών; Η παρούσα ερευνητική εργασία, προσεγγίζοντας τον χρόνο ως χρονικότητα και τον χώρο ως χωρικότητα, θέτει τις δύο έννοιες σε ένα κοινό πεδίο δομής και εμπειρίας. Έτσι , ο χρόνος αναλύεται σε συνιστώσες που εξηγούν τη συνάφεια μεταξύ μουσικής και αρχιτεκτονικής ως προς τον χώρο και αντίστροφα.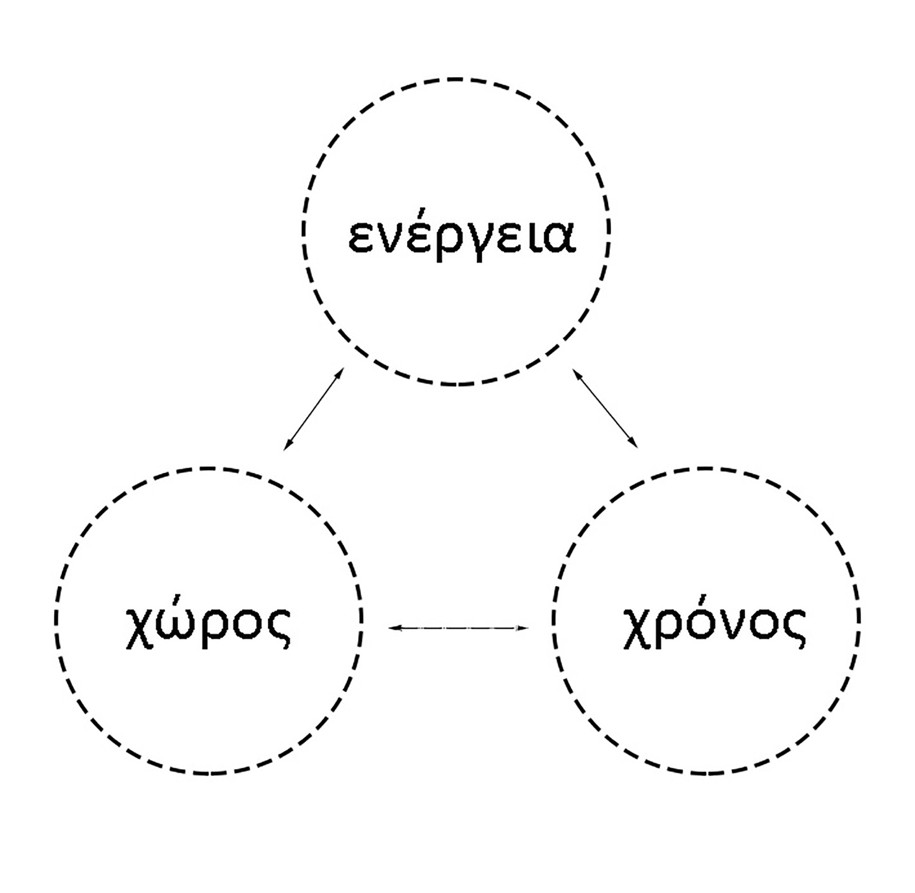 Η δομή ,στην παρούσα έρευνα, παρουσιάζεται πέρα από μορφικές ομοιότητες και σχέσεις. Εξετάζεται η συνύπαρξη των  κατ' εξοχήν ιδιοτήτων του χώρου για την αρχιτεκτονική και του χρόνου για τη μουσική και στα δύο πεδία. Η έννοια του χρόνου τίθεται υπό το πρίσμα της σύνθεσης που συνενώνει τις δύο τέχνες, δηλαδή μέσω της συνθετικής – δομικής προσέγγισης, και όχι από επιστημολογικής ή ιστορικής σκοπιάς. Σε αυτή την προσέγγιση, η φιλοσοφία και η φαινομενολογική εξήγηση λειτουργούν ως συνδετικοί κρίκοι μεταξύ των εννοιών της δομής και της αισθητικής θεωρίας.

Η διερεύνηση κοινών χωρο-χρονικών στοιχείων πραγματοποιείται μέσω εννοιών που φαινομενικά ανήκουν μόνο στη σφαίρα του χρόνου ή του χώρου, ενώ στην πορεία ανάλυσης διαφαίνεται η κοινή δομική τους συσχέτιση. Ο χρόνος, επομένως, αποκρυσταλλώνεται ως στοιχείο σύνθεσης και ο χώρος ως αποτέλεσμα χρονικών διαδικασιών.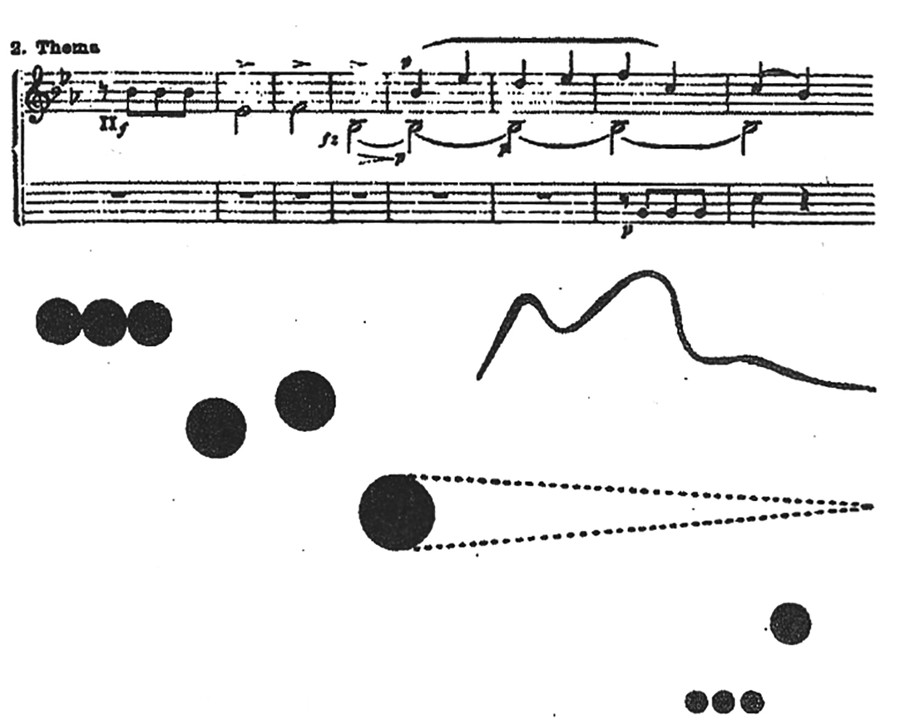 Η έννοια της δομής σε μια τέτοια προσέγγιση, που είναι απόλυτα συνυφασμένη με τη λειτουργία του ανθρώπινου εγκεφάλου, καθίσταται ο συνδετικός κρίκος που συνενώνει τα χωρικά και χρονικά μέρη της πραγματικότητας που βιώνουμε σε Αρχιτεκτονική και Μουσική.

Επιπλέον, οι έννοιες της βίωσης και της εμπειρίας μάς οδηγούν στα πεδία της χωρικότητας και της χρονικότητας, οι οποίες γίνονται αντιληπτές μέσω του ζωντανού σώματος και της εποπτείας.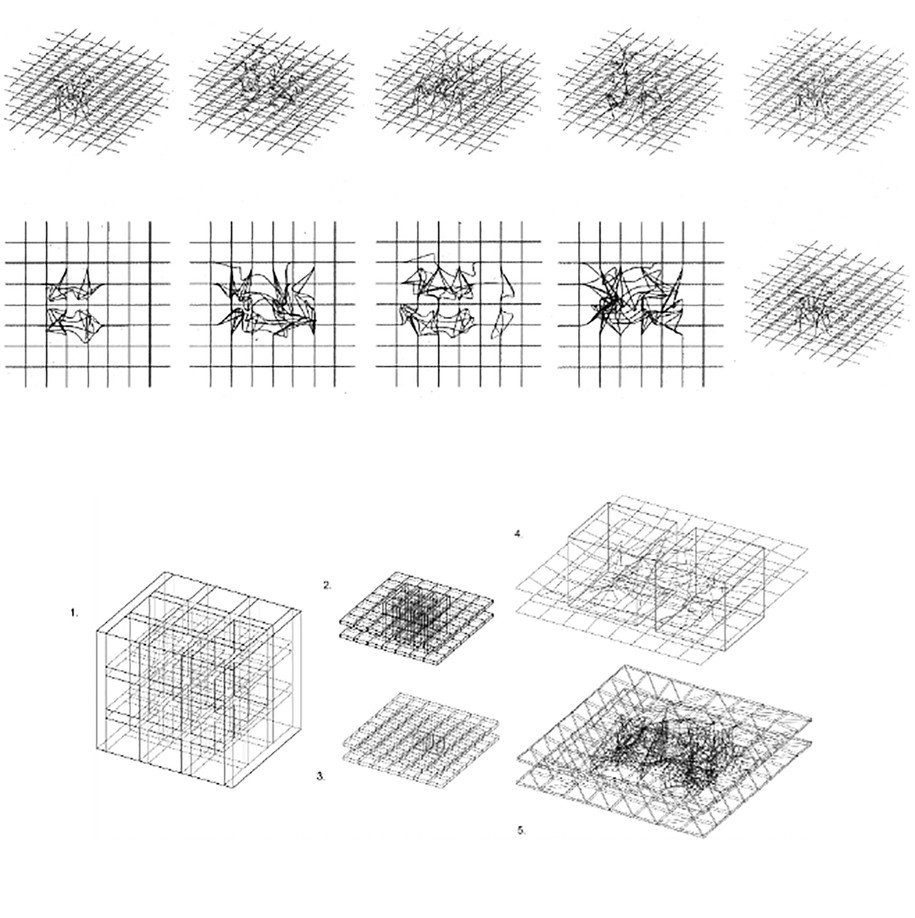 Η  διαλεκτική Χρόνου και Χώρου , μέσω της σύζευξης Μουσικής και Αρχιτεκτονικής,  διερευνάται εκτενέστερα μέσα από επιλεγμένα αρχιτεκτονικά παραδείγματα που μελετήθηκαν (case studies), στα οποία η μουσική και ο ήχος συνετέλεσαν σε μια κοινή χωροχρονική εμπειρία, όπου και πάλι το ανθρώπινο σώμα συμμετέχει ενεργά.
H παρουσίαση των έργων αναφοράς γίνεται με αύξουσα χρονολογική σειρά, αναλύοντας σχεδιαστικούς πειραματισμούς, στα πλαίσια συνύπαρξης μουσικής και αρχιτεκτονικής, που προέκυψαν μέσα από τη συνεργασία αρχιτεκτόνων, μουσικών και χορογράφων.

Συμπερασματικά, θα λέγαμε πως η ερευνητική προσέγγιση της εργασίας προσπαθεί να εξερευνήσει το κοινό πεδίο χώρου και χρόνου σε Αρχιτεκτονική και Μουσική ως προς τη διαδικασία σύνθεσης, τόσο σε θεωρητικό επίπεδο, όσο και με υλοποιημένα παραδείγματα αρχιτεκτονικής.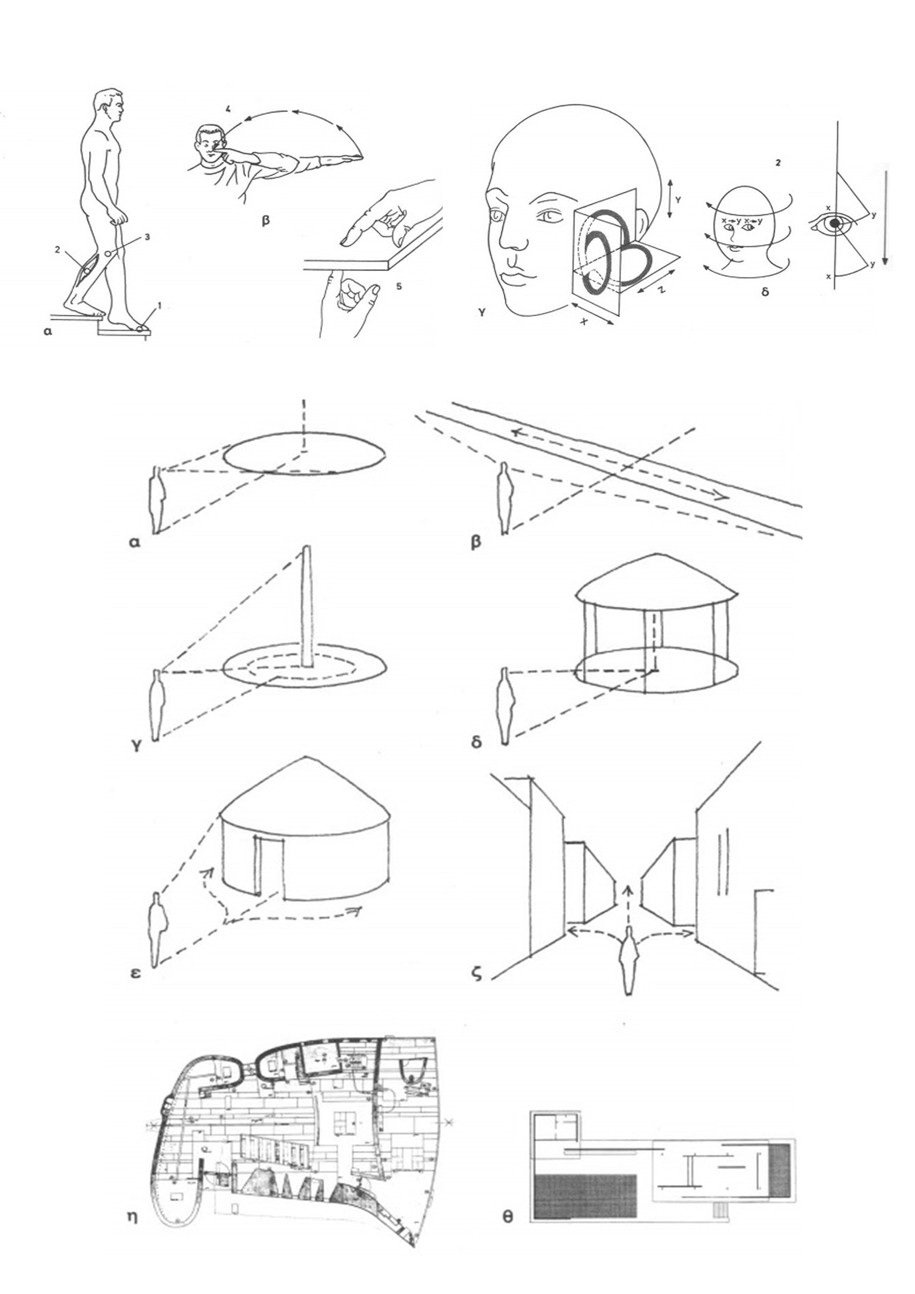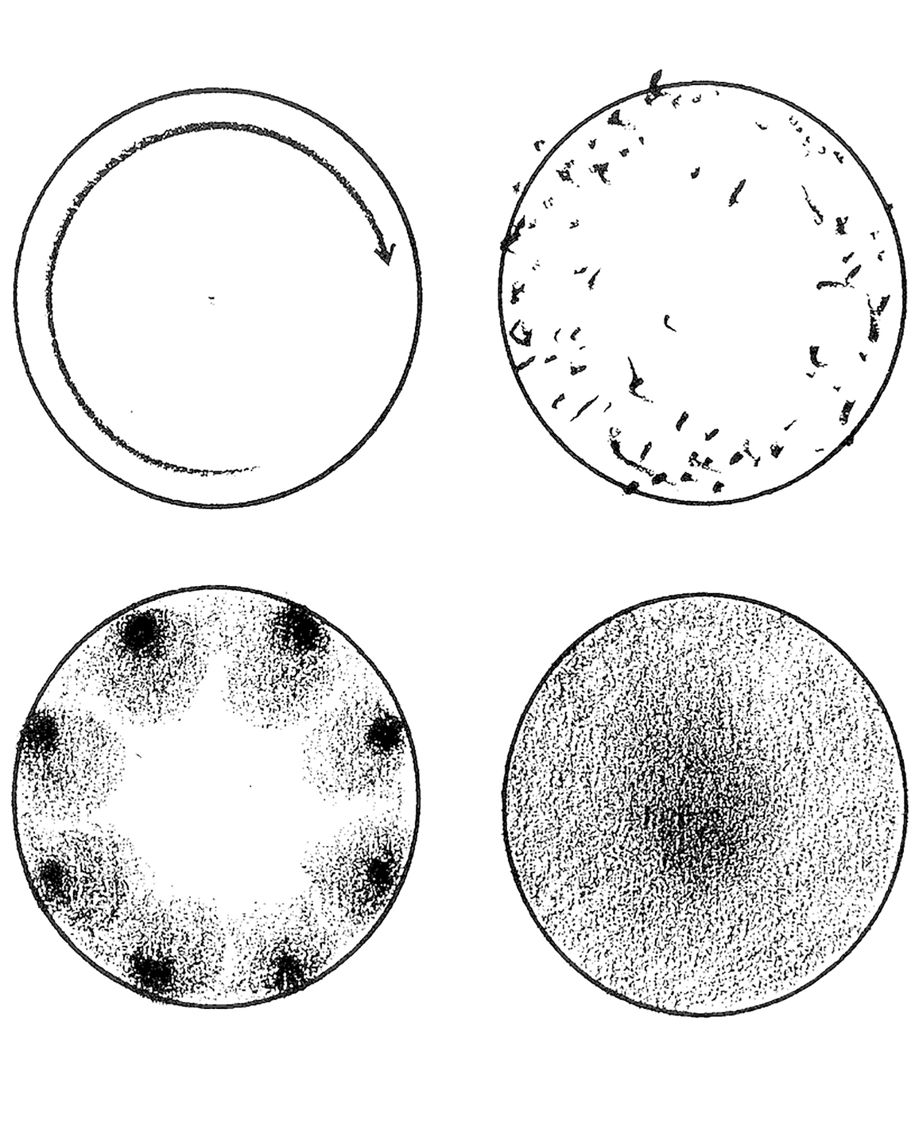 Στοιχεία έργου
Tίτλος έργου  Η χρονικότητα της Αρχιτεκτονικής και η χωρικότητα της Μουσικής : μια διερεύνηση των κοινών δομικών τους εννοιών
Φοιτήτρια  Γεωργία Σταυροπούλου
Έτος  Μάρτιος 2019
Επιβλέπουσα  Αικατερίνη Λιάπη
Μάθημα  Ερευνητική εργασία
Ίδρυμα  Τμήμα Αρχιτεκτόνων Μηχανικών, Πανεπιστήμιο Πατρών
READ ALSO:
CLIMAX_Urban Ιnterventions in the Inclined Landscape of Lycabettus | Diploma Thesis by Christina Mammi & Ioannis Paraskevaidis