Diploma thesis by Marina-Panagiota Nastou, entitled "Opening Omonoia square to the public space of Athens", reveals the multidimensional center of the city aiming to reactivate Omonoia square by connecting it with the surrounding urban structure through a central pedestrian zone.
-text by the author
The study of the chronology, the timeline history of the spatial transformation led to the discovery of the values assessment of this heritage, as well as to the detection of the potential embedded powers and the problems of the core of the city.
It is therefore clear that the originally verified identification of the center is vital.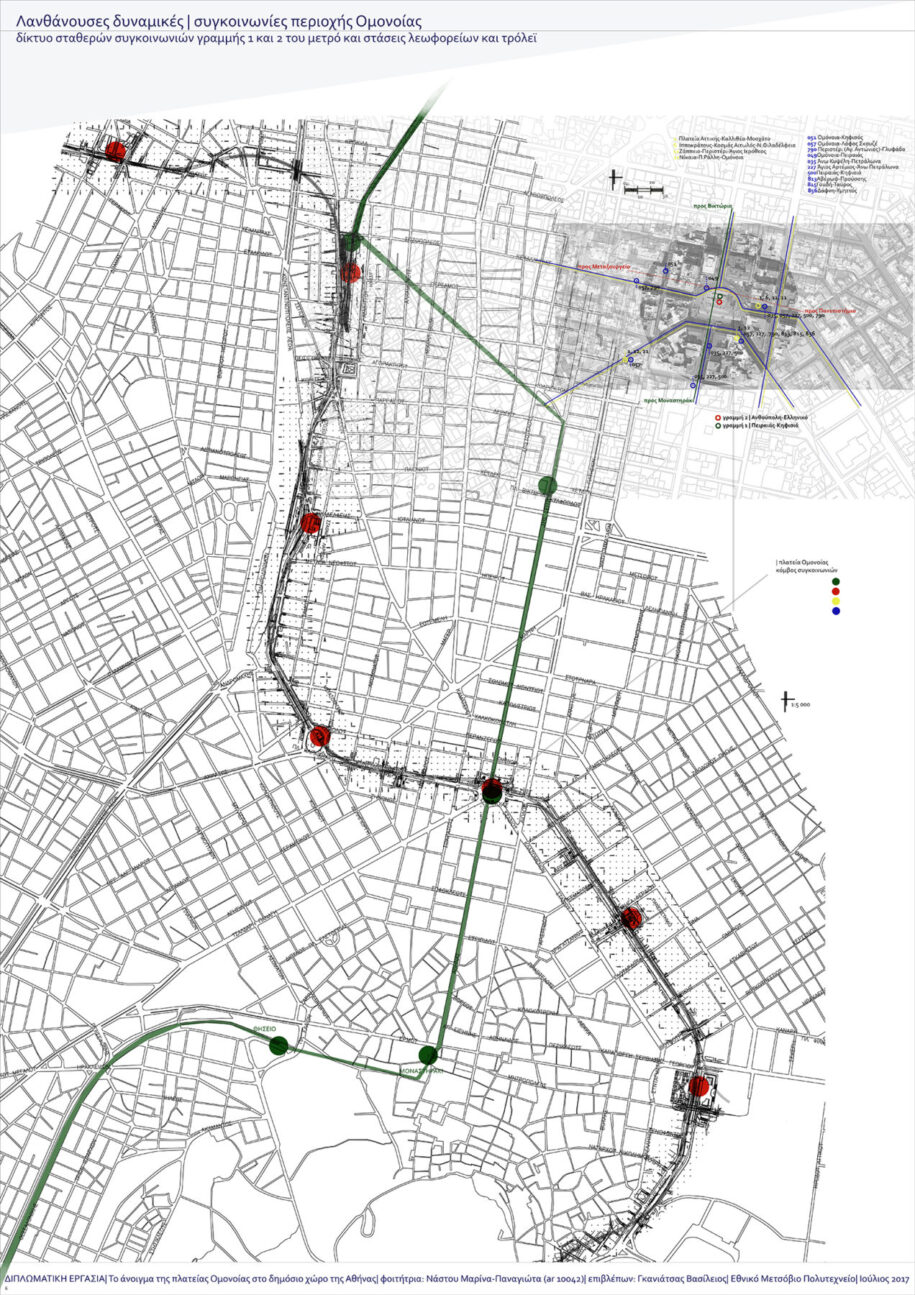 Hence, the specific research recognizes this need as primary and aims to the activation of the square of Athens with its connection with the existing city structure, which consists of the buildings, the roads, the regions and the points of view. With the creation of a central pedestrian zone and a suggestion of an alternative mode of circulation of the vehicles, the center communicates with the city by exploiting the unused places of ground floors which open to the public space.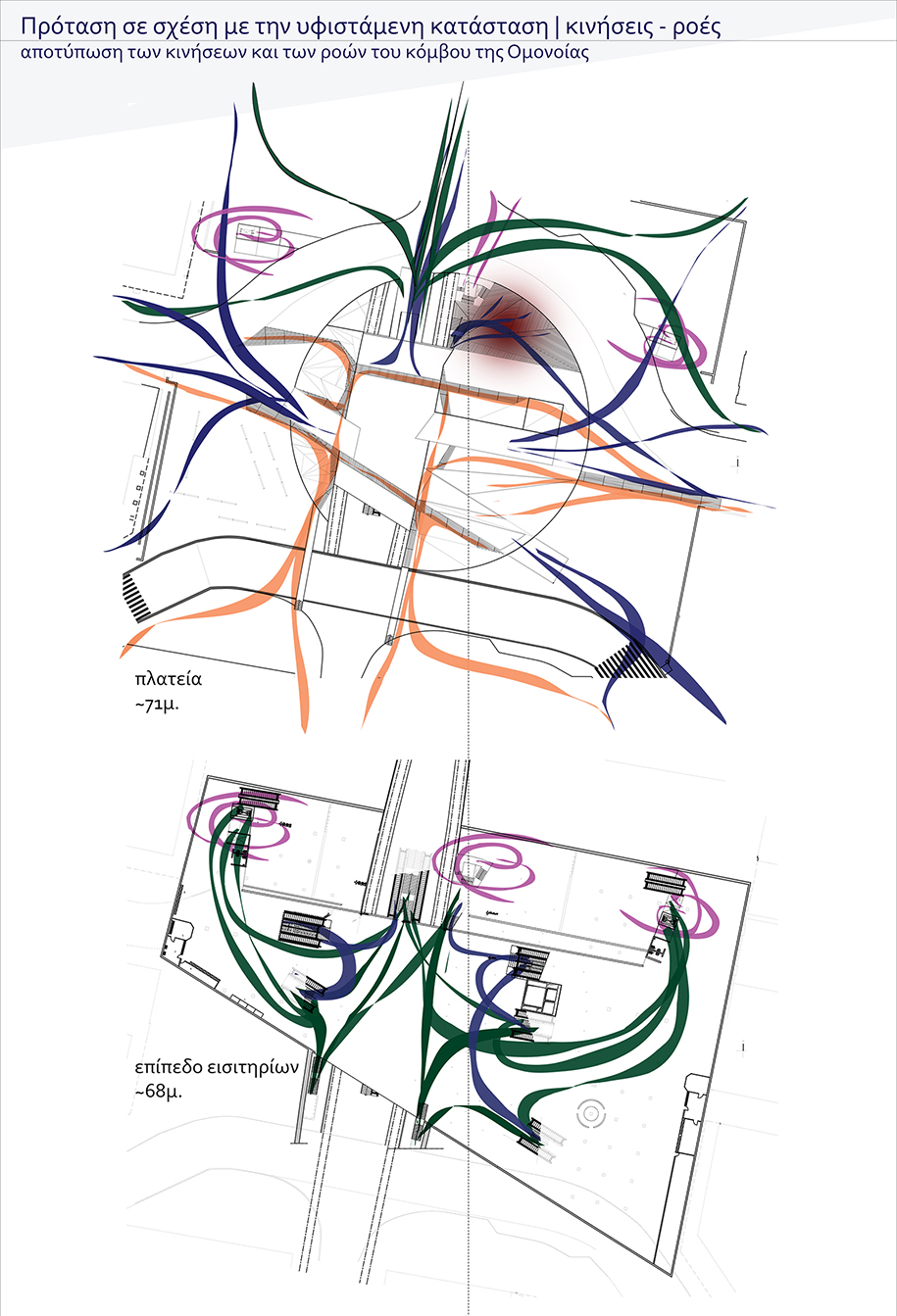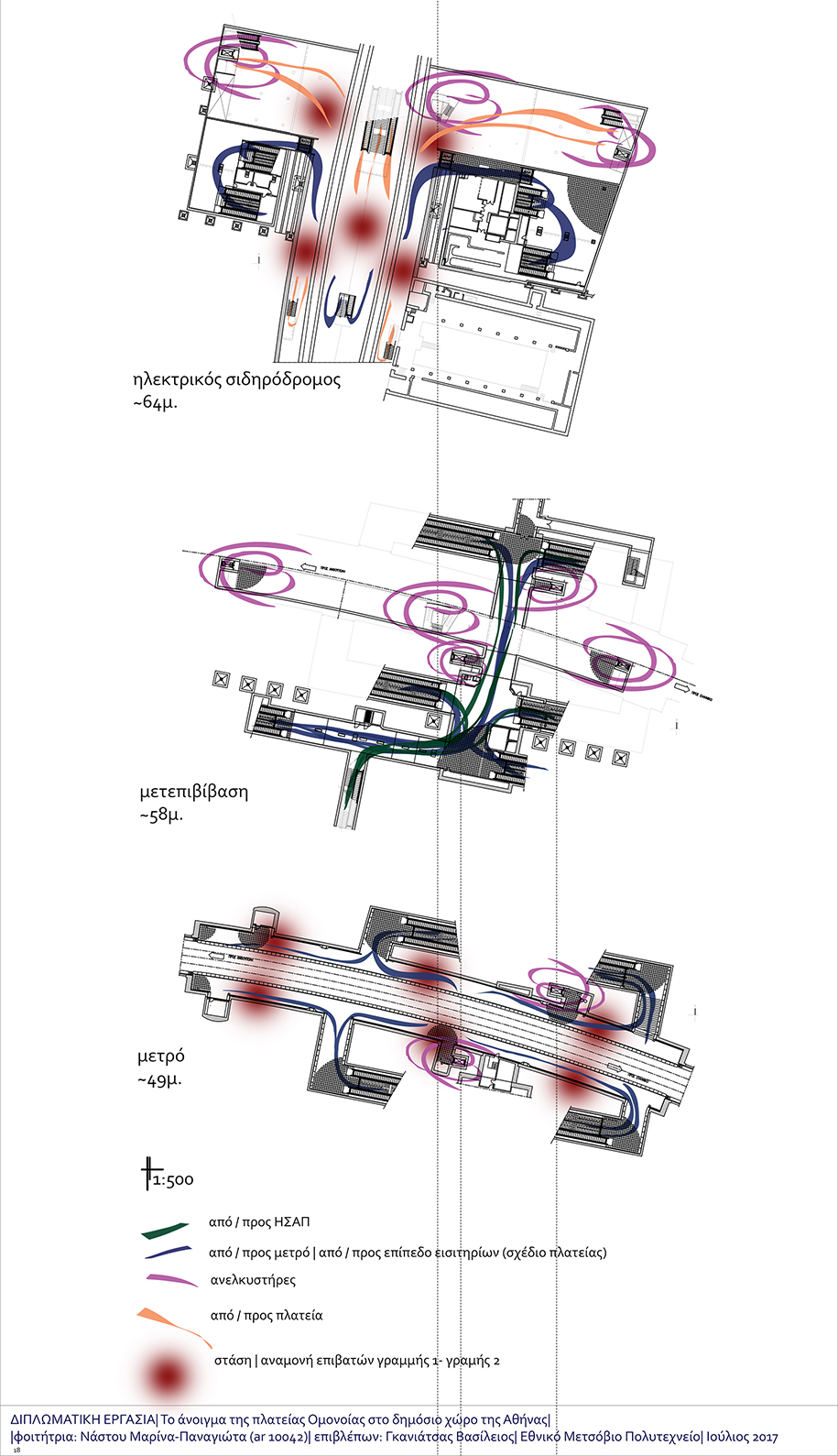 More specifically for the configuration of Omonoia square, after having contact and meetings with representative officers of the "Attico metro" of Athens, the current restrictions of the design of this space were taken into deep consideration and smoothly introduced to the synthesis which is based on the city axles.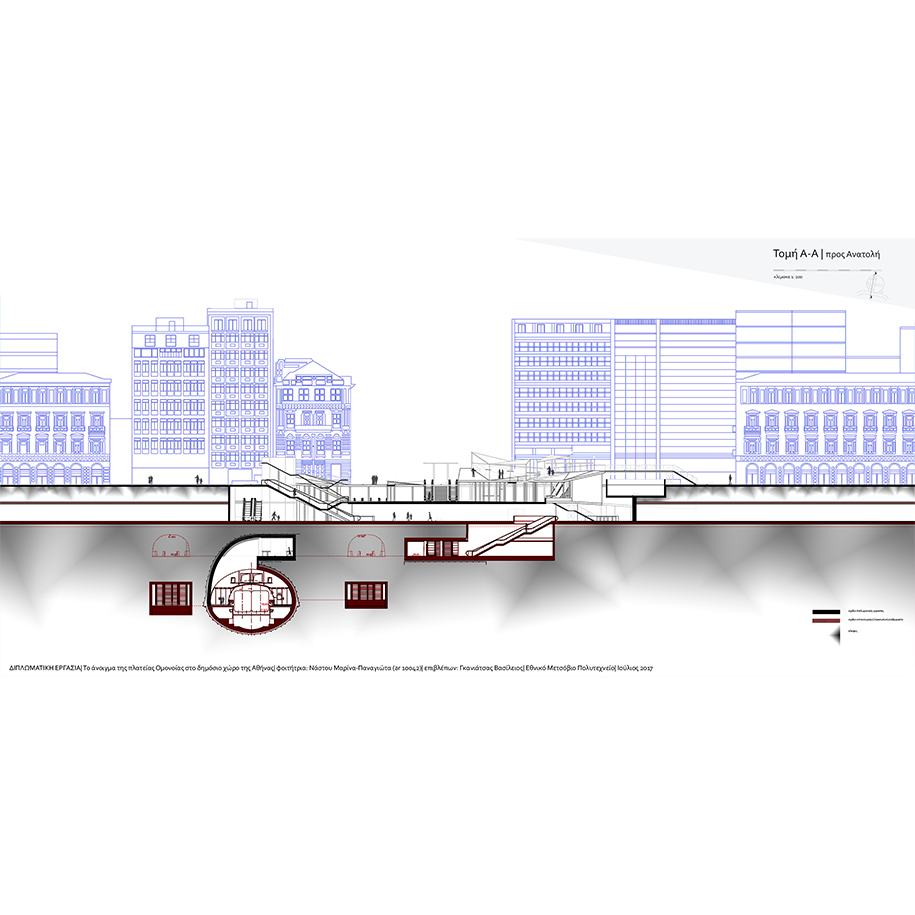 With the literal opening of this central place, the hidden levels appear and communicate, recreating a location of respiration and invitation to the city population to interpret the significance of the center.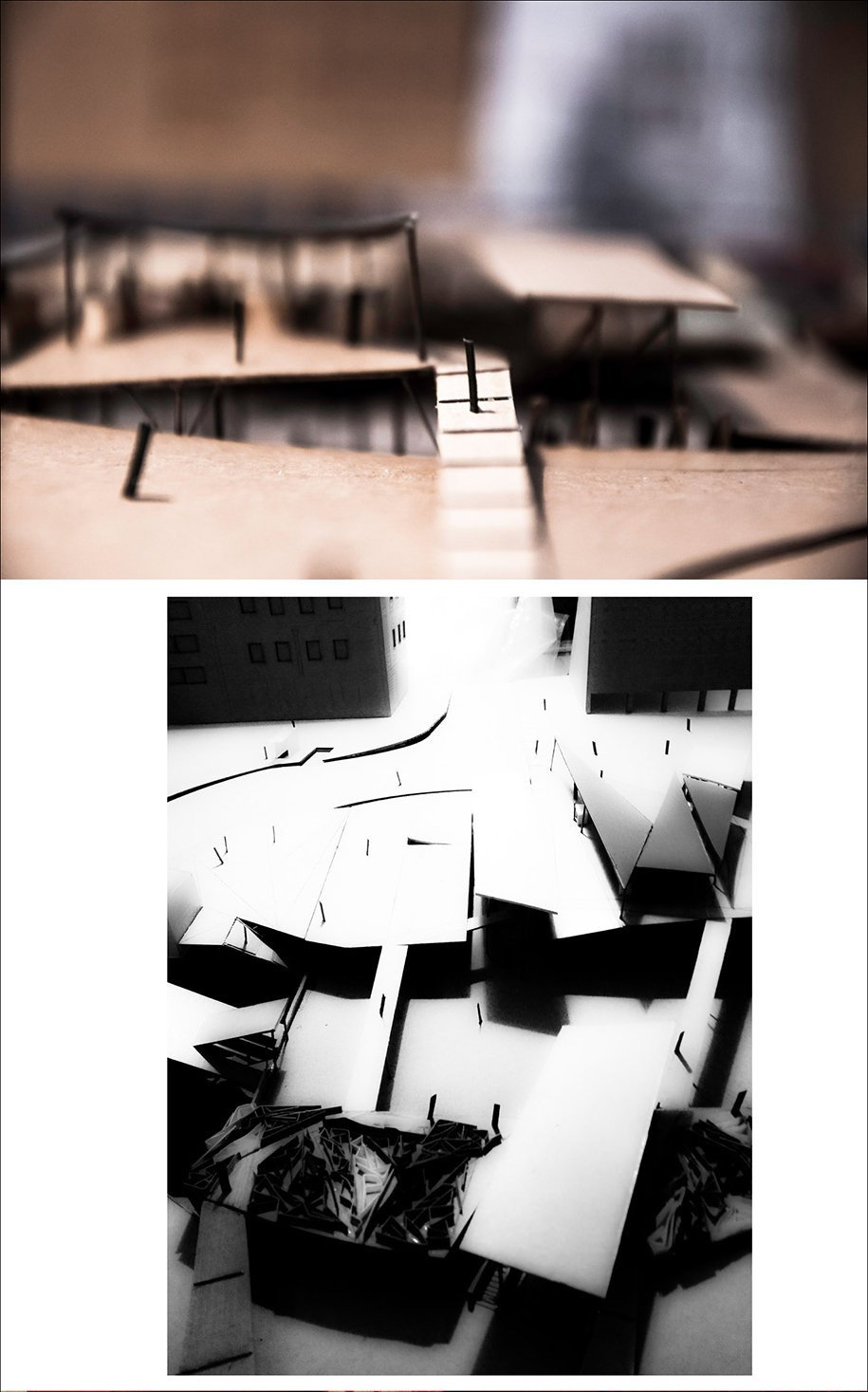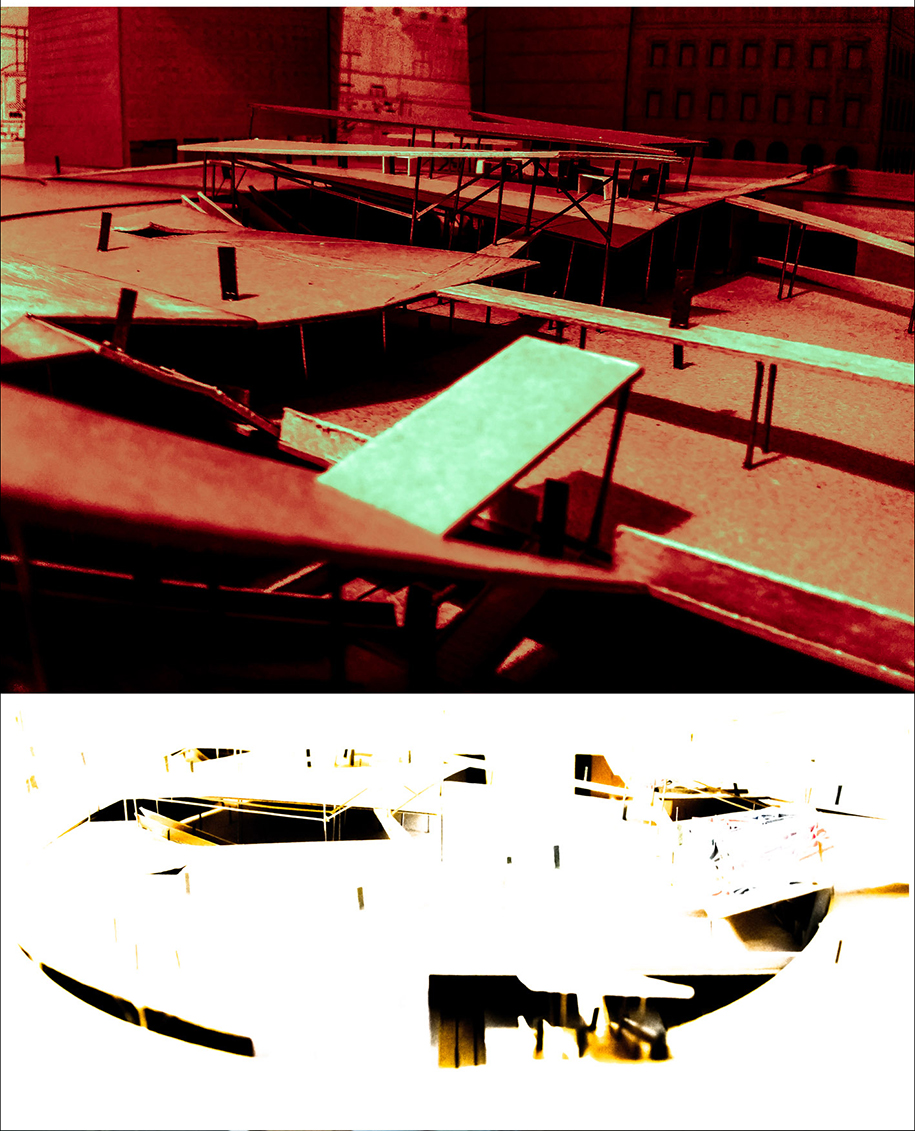 Thus, the square is friendly to any kind of the city public, offering an invitation to walk to the west spot with the colorful plants and discrete paths, to rest and watch the public life and interactive movement, to visit the small open market, full of color, smells, voices and laughs. All of the mentioned, are descriptions of the spaces of the square, following a synthetically common design. Summing up, the Omonoia square faces creatively the difficult reality and it is connected to the public through the revelation of the heart of Athens.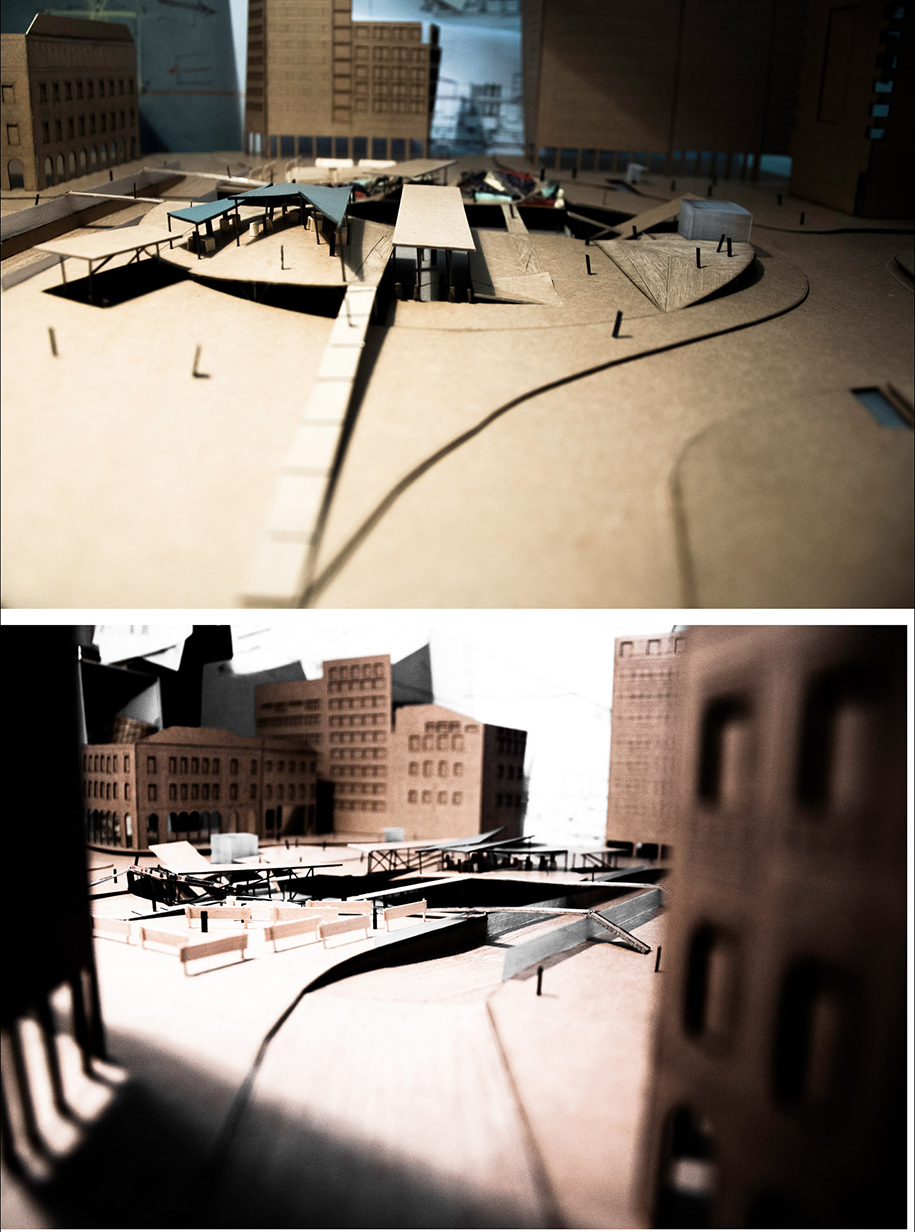 Facts & Credits
Project title  Opening Omonoia square to the public space of Athens
Student  Marina-Panagiota Nastou
Supervisor  Vasilios Ganiatsas
Date  July 2017
Course  Diploma thesis
Institution  School of Architecture, National Technical University of Athens (NTUA) 
READ ALSO:
A refuge for boats | Master thesis by Dafni Riga