Pandemic Architecture, an International Ideas Competition curated by the Design Ambassador for ARCHISEARCH.gr,  invited the creative community to open up a dialogue and create a think tank, looking for ideas from the architectural and design community about the future of the living, the workspace, the public space and the tourism industry after the outbreak of Covid-19.
The Emergency Design: Resilient Community Hospital and its adjacent public infrastructure was longlisted in top 100 out of 440 projects.

-text by the authors
Our primary goal with this project was to conceptualize a vision for community hospitals and adjacent public infrastructure that fosters communal health and well-being while having the resilience to respond to unprecedented scenarios such as pandemics. We strived to provide Catena with a guide rail to emerge as a far-reaching health campus that is set to actuate a culture for experience, wellness and discovery.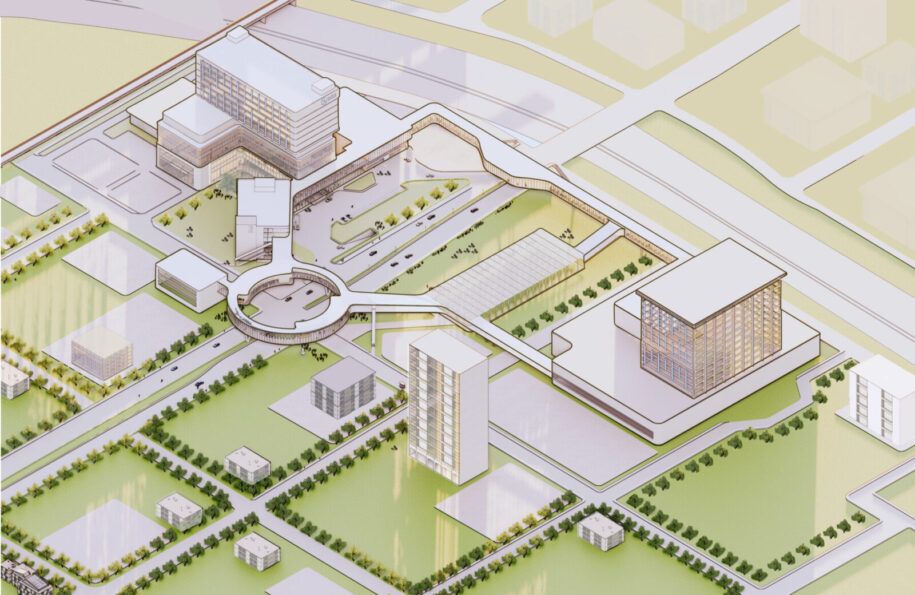 The intervention in project Catena encompasses the design of a resilient community hospital along with an elevated public link that is fused with interactive community programmes such as retail and wellness. We anticipate this hospital and the link to have the mutation capability from a planning standpoint to accommodate about 1000 additional ICU beds along with emergency triage spaces.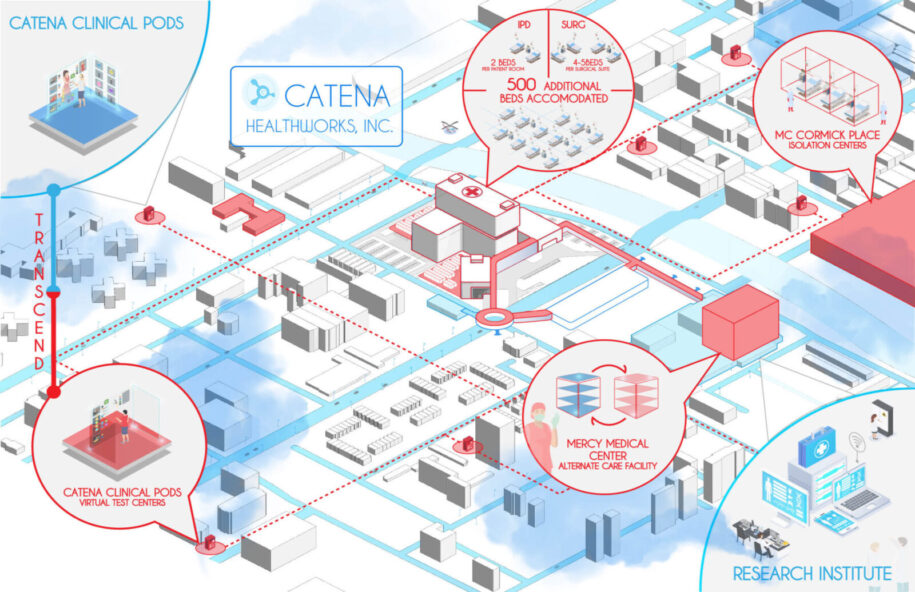 The intent is to put forward a thought to design communal spaces with high levels of flexibility so that they can perform better in case of global outbreaks such as the COVID-19.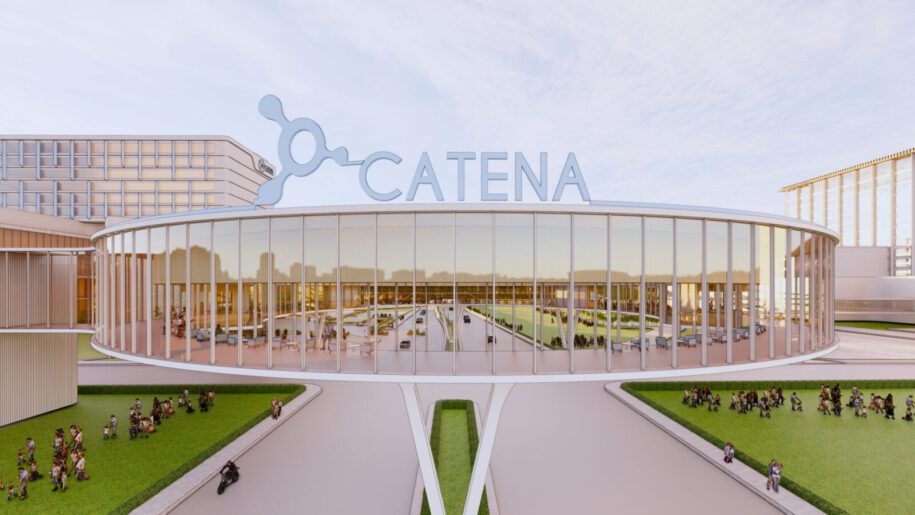 In order to conceptualize design solution for resilient healthcare design, we employed a strategic tool called 'Scenario Planning'. As an introduction, Scenario planning is a tool that was developed by Herman Kahn of the US Military in the 1950's to predict and prepare for potential scenarios in a warzone. Subsequently, it has been immensely used by global business conglomerates to build-in resilience for the company's future. Interesting, it has a fairly high level of applicability in architecture, especially in healthcare wherein the future of healthcare is highly dependent on technology, cost and a risk of the unknown! (Pandemics).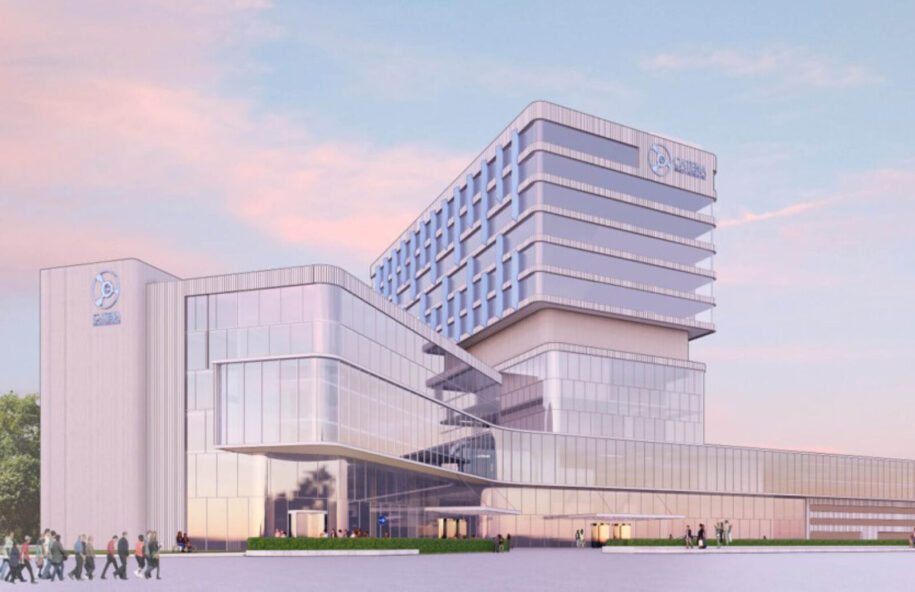 We employed Scenario planning to investigate four potential trajectories that the future of healthcare might take. The X-axis in the scenario graph symbolizes the technology impact on size i.e. 'completely virtual' or 'High-tech physical' whereas the Y-axis represents the model of care i.e. 'Preventive' or 'Curative'. We, then consolidated the derivate of the four zones in the scenario graph into broad high-level characteristics as resilience in the design to flex the number of beds as it requires, mutate internal configurations to adapt with newer technology and even flip into a hotel or a mixed-use facility in case healthcare goes completely virtual!
The key questions that our proposal strives to address is the level of flexibility and 'ability to react' public infrastructure especially in vicinity to hospitals should have.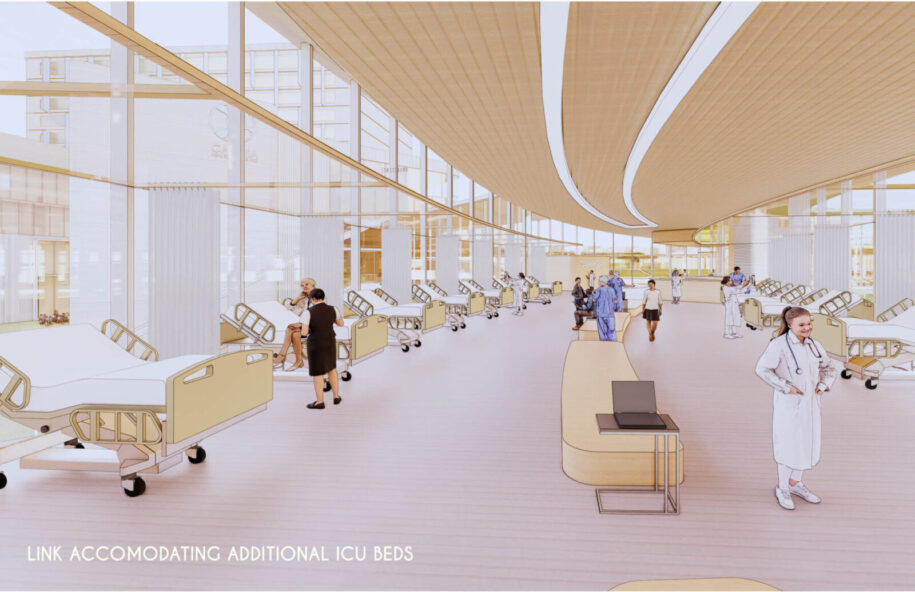 We firmly believe in order to be prepared for scenarios like the COVID 19, 'flexibility' of communal infrastructure design is critical and paramount. Further, we believe that architecture that promotes or supports 'social distancing' is not a permanent answer to this crisis since this is completely against the traditional cultural ethos through which human beings as a race has evolved and thrived.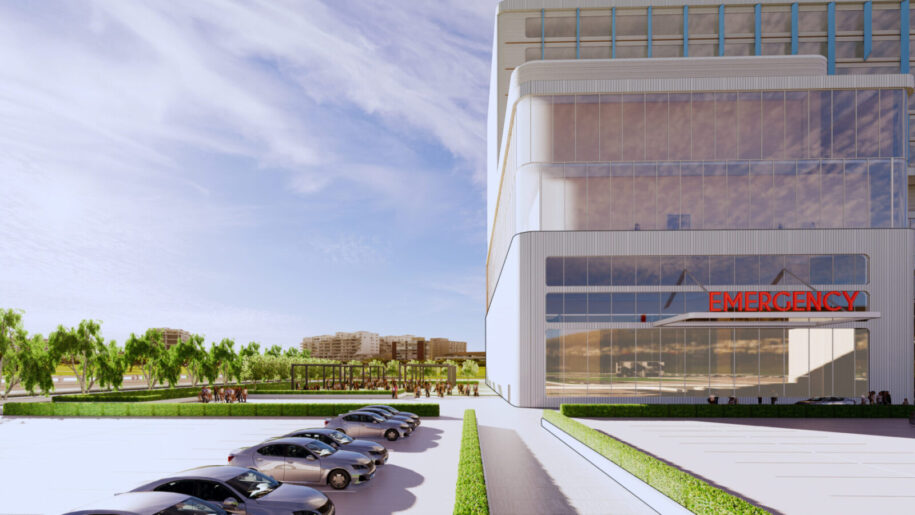 In our understanding we believe in creating an architecture that is in complete harmony with nature, creating momentous spaces and environmental conditions that foster good health while having extremely high levels of optimization capability to 'react'.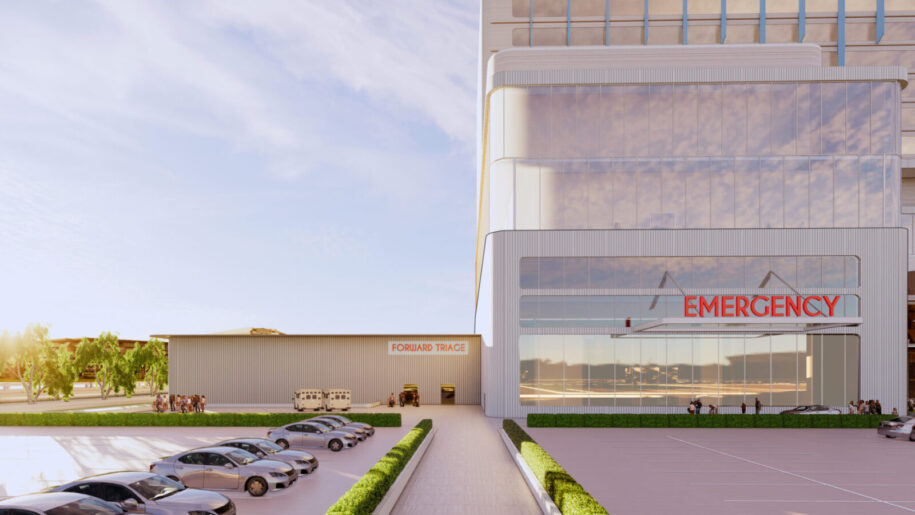 Facts & Credits
Participants  Ravideep Singh, Sharanya Reddy
Country  USA

The project was longlisted in top 100 out of 440 projects.


The impact of Pandemic Architecture competition on the international architectural community was astonishing, with the number of registrations to exceed 800, with the final proposals to exceed 400 and with participants from more than 60 different countries.
Results will be officially announced on the 20th of September.
_________________________________________
Check out the open call and the jury here!
READ ALSO:
LWDAthens x Archisearch: Pandemic Architecture