Το λεύκωμα MykonosVillas συγκεντρώνει για πέμπτη φορά σε μια πολυτελή έκδοση 14 εξοχικές κατοικίες που επιλέχθηκαν ανάμεσα στις καλύτερες πραγματοποιήσεις των τελευταίων χρόνων στο διάσημο κυκλαδίτικο νησί, με την υπογραφή γνωστών ελληνικών και ξένων αρχιτεκτονικών γραφείων. Πηγή έμπνευσης η μοναδικότητα και η ιδιαίτερη αύρα του νησιού. Το λευκό, που κυριαρχεί, συνδυάζεται σε απόλυτη αρμονία με την αντανάκλαση από το μπλε του Αιγαίου.  Παράλληλα, η επεξεργασία βασικών στοιχείων της κυκλαδίτικης τυπολογίας διαμορφώνουν αισθητικά ολοκληρωμένα αρχιτεκτονικά σύνολα.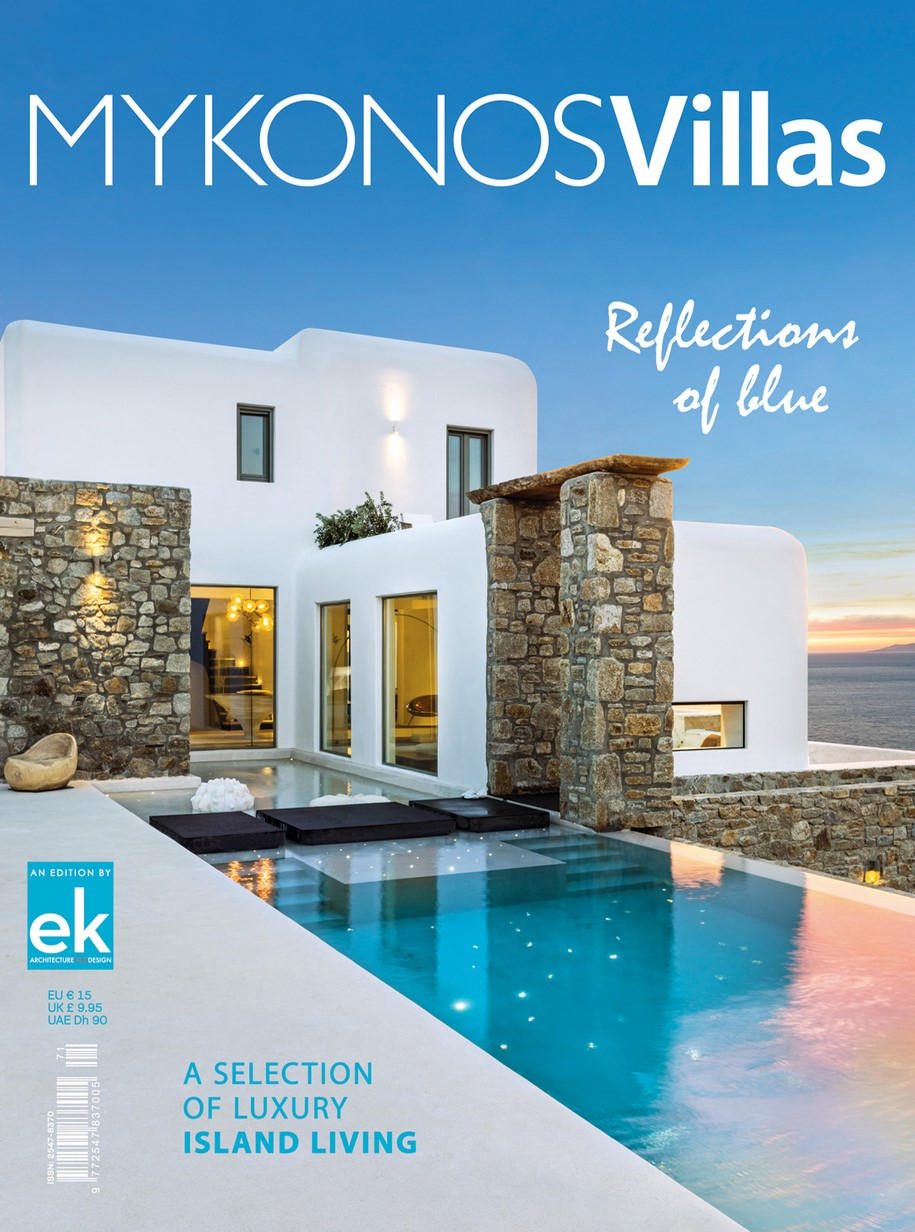 Στις φωτογραφίες του λευκώματος αναδεικνύεται η εξαιρετική ποιότητα των κατοικιών, που συνδυάζουν τις σύγχρονες τεχνολογικές ανέσεις με παραδοσιακές τεχνικές, προσαρμοσμένες στα σημερινά δεδομένα.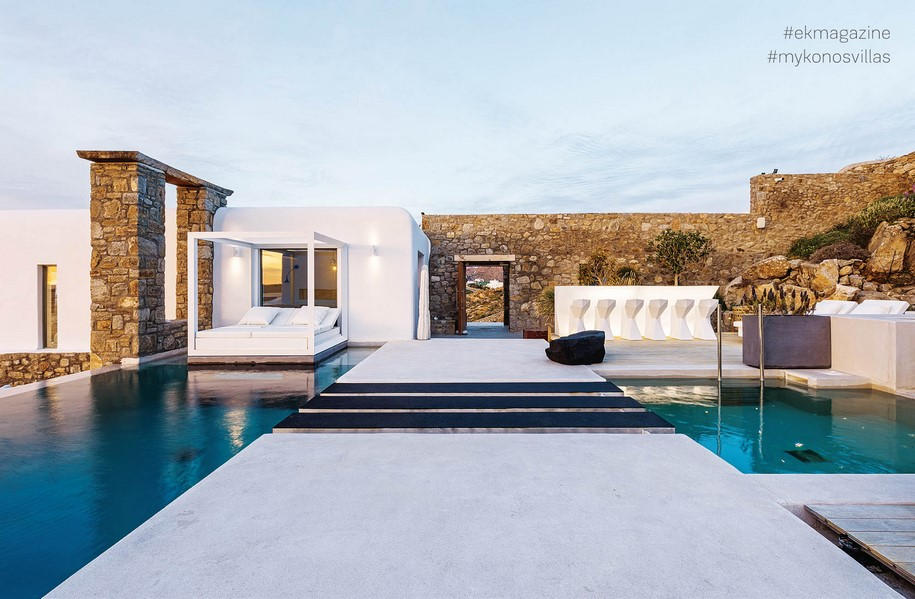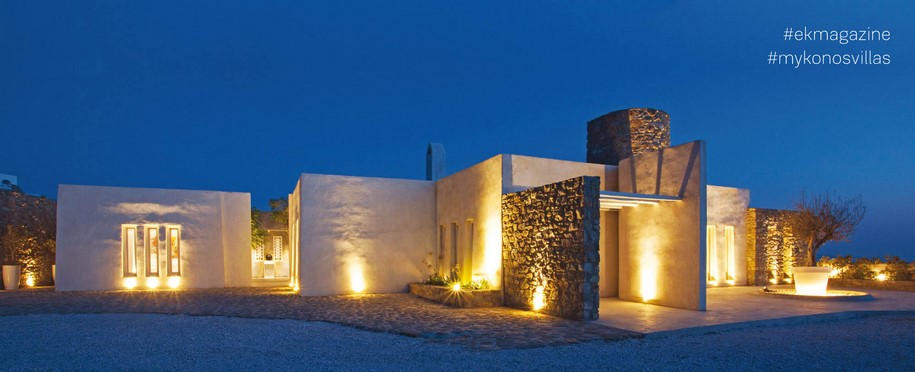 Η έκδοση MykonosVillas, εκτός από Ελλάδα και Κύπρο, διατίθεται στα κεντρικά σημεία πώλησης τύπου και στα αεροδρόμια των παρακάτω χωρών:
Αγγλία, Τουρκία, Ντουμπάι, Αμπού Ντάμπι, Κατάρ, Μπαχρέιν, Λίβανο, Ομάν, Κίνα, Ταϊβάν, Κορέα και Ινδία.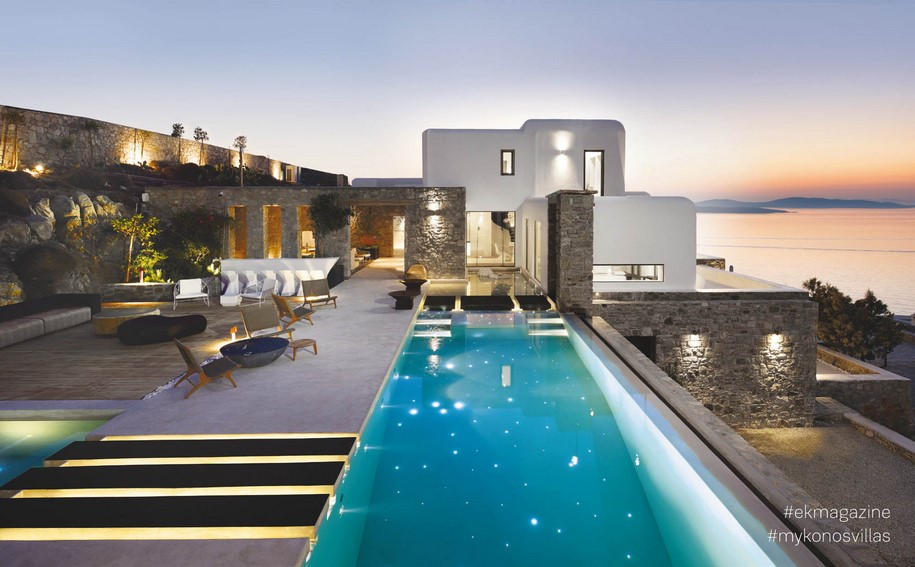 Το MykonosVillas είναι μία έκδοση του ek magazine.
---
MYKONOSVillas is out now!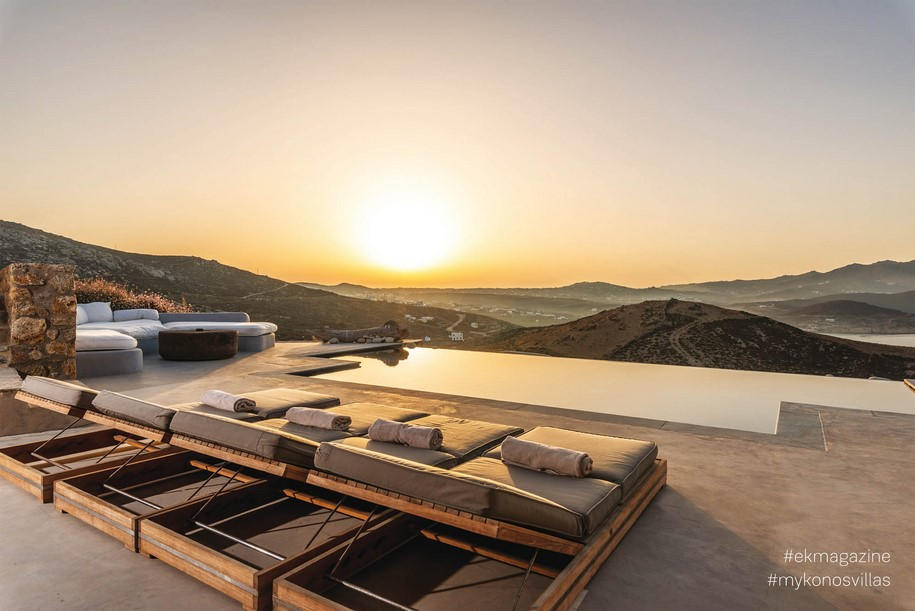 The bookazine MykonosVillas brings together in a luxurious edition, for the fifth time, 14 country houses selected among the best realizations of recent past years on the famous Cycladic island, with the signature of well-known Greek and foreign architectural offices.
The source of inspiration was the uniqueness and the exceptional aura of this island. The colour white that dominates is harmoniously blended with the blue reflections of the Aegean. At the same time, the processing of basic elements of Cycladic typology form aesthetically integrated architectural ensembles.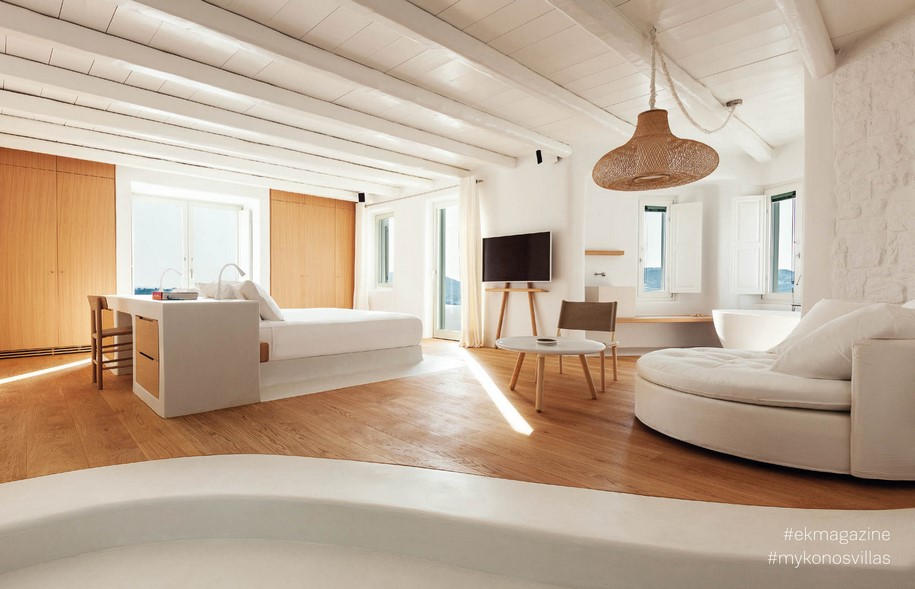 The photographs of the publication highlight the excellent construction quality of the residences, combining the modern technological comforts with traditional techniques, adapted to present-day conditions.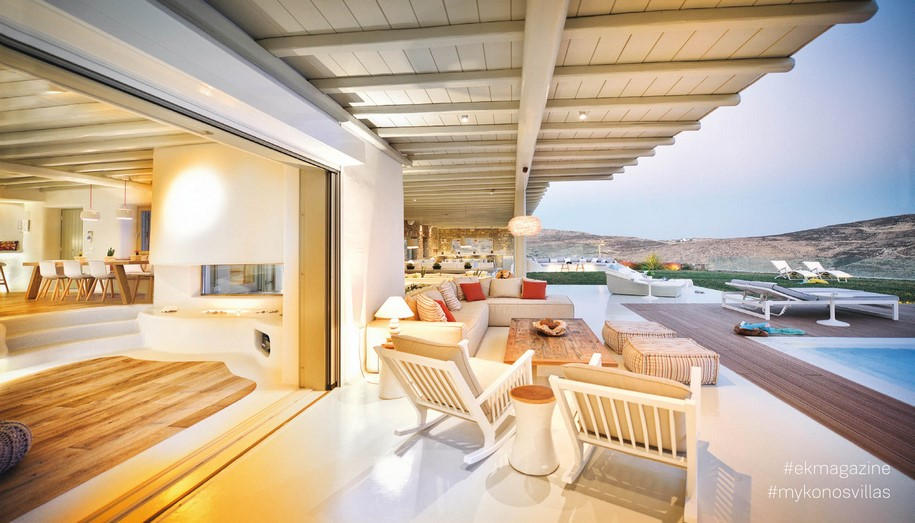 The annual international edition of MykonosVillas will be released and available at the airports and press outlets of the following countries: Greece, Cyprus, Turkey, Dubai, Abu Dhabi, Qatar, Bahrain, Lebanon, Oman, China, Taiwan, Korea, and India.

MykonosVillas is an edition by ek magazine
READ ALSO:
Karalasos Operaday Architects Office in Thessaloniki