text in

EN, GR
MYISIS 2.0 is an academic project of landscape design at Vouliagmeni's Lake by Lefkothea Spartioti and Ioanna Diamanti aiming to recover the relationship between the man and the invisible world that exceeds logic and is approached only by senses and feelings.
-text by the authors
Is it possible that the natural appeal to the unknown and the transcendent still exists?
Or has the world forgotten about mystery?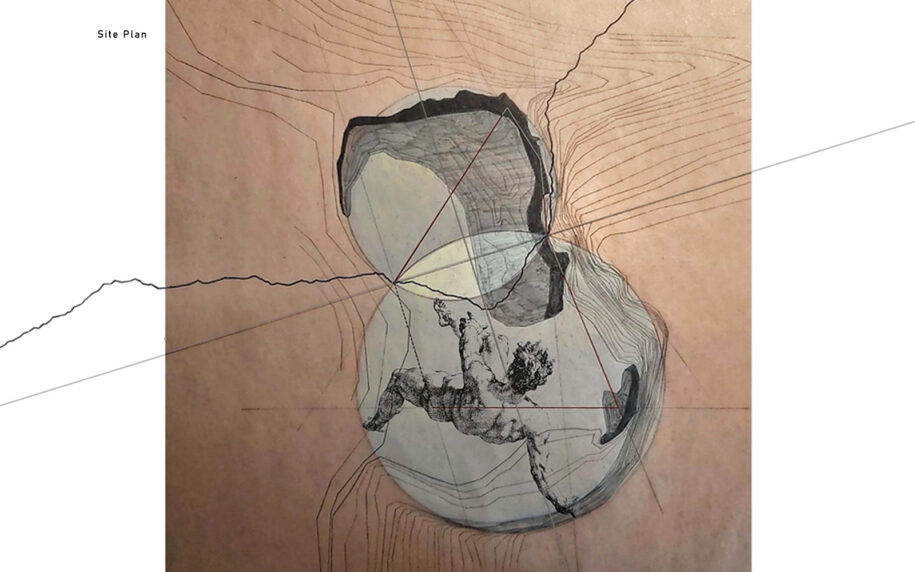 Having as background the unique landscape of Vouliagmeni´s Lake, it is suggested a course of three interventions, three experiences that will familiarize the sightseer with the environment, and ultimately make it its own personal topos.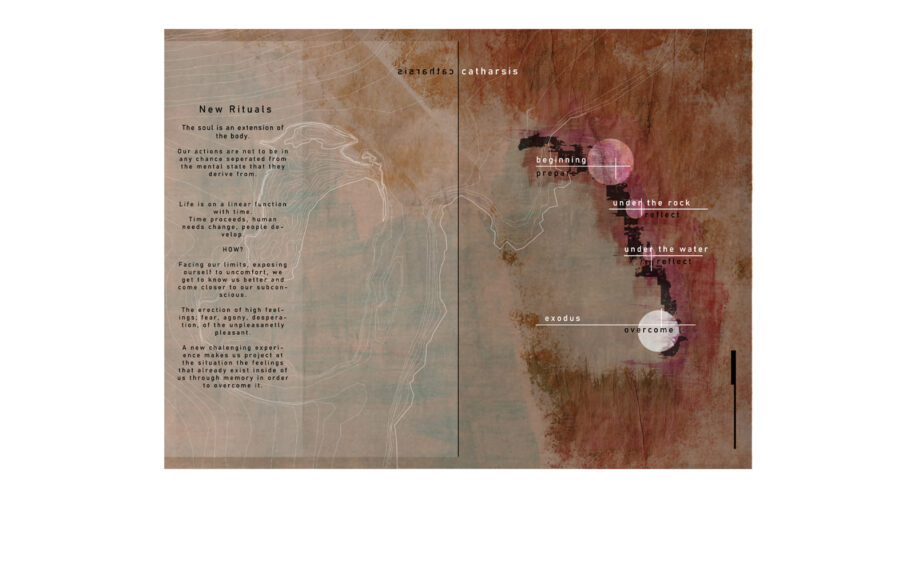 The first part of the study, focuses on the discovery of the hidden geometry within this special landscape, in correspondence to the experience of the human body throughout. It was determinant to the beginning of our design, revealing us the three areas of interest as well as the tools of our intervention; sensitivity, integration, sensation, experience. 
The three areas are:
The Entrance_ The Bird's Eye View
Introducing the sightseer to the landscape through a long ramp landing on a smooth slope and then on the ground level. The ramp stands as a sculpture into space working with the hillside and offering a complete overview of the lake and the raw mountain in front.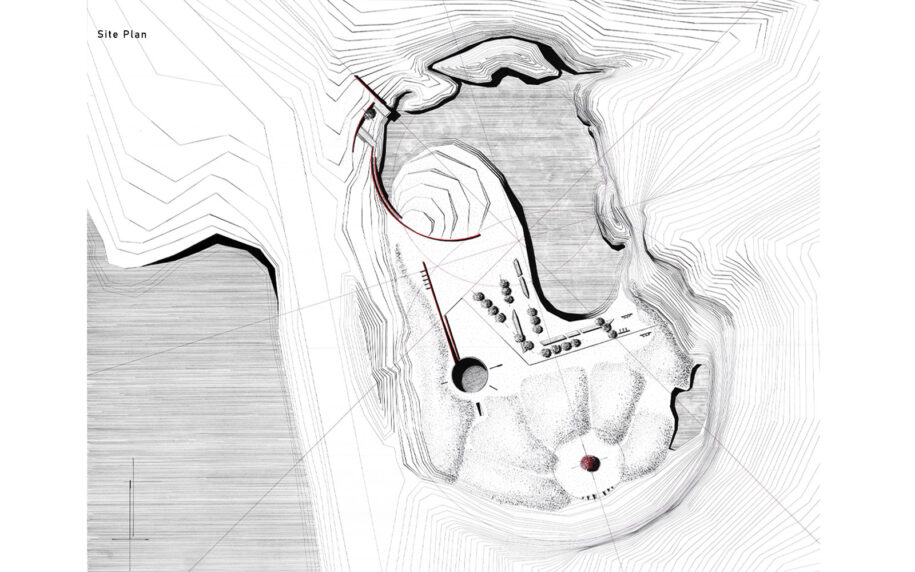 The Descent_ The Round Baths
Collected by a steeper ramp, the wanderer now finds himself at a descended piazza where he is surrounded by underground bathing facilities. Following the roman – ottoman rituals, there are three rooms; tepidarium (the warm room), caldarium (the hot room), and frigidarium (the cold room).
Catharsis_ The Secret Glade
Guided by little pathways through the wild natural vegetation, he meets the last area of interest. A place isolated by the surrounded maquis plants, a natural room to relax, reflect and reach emotional release.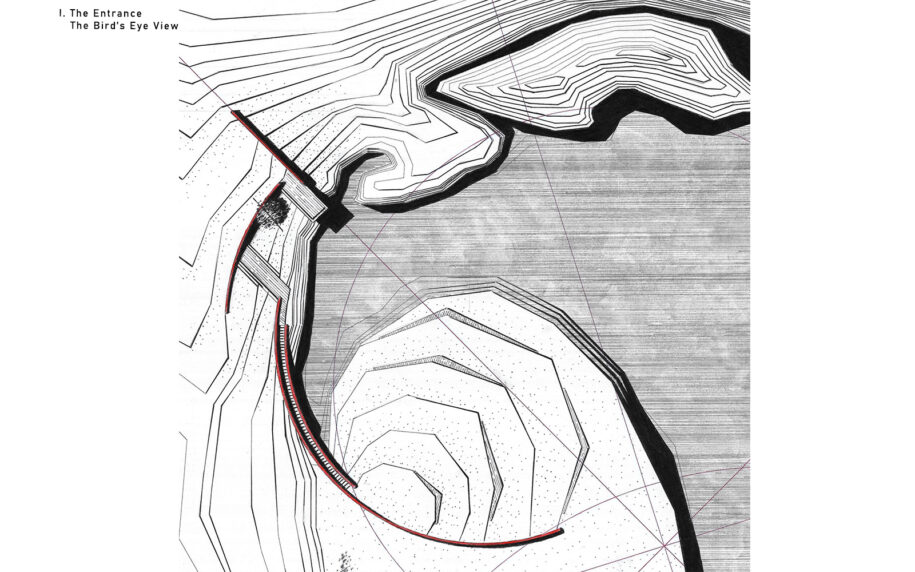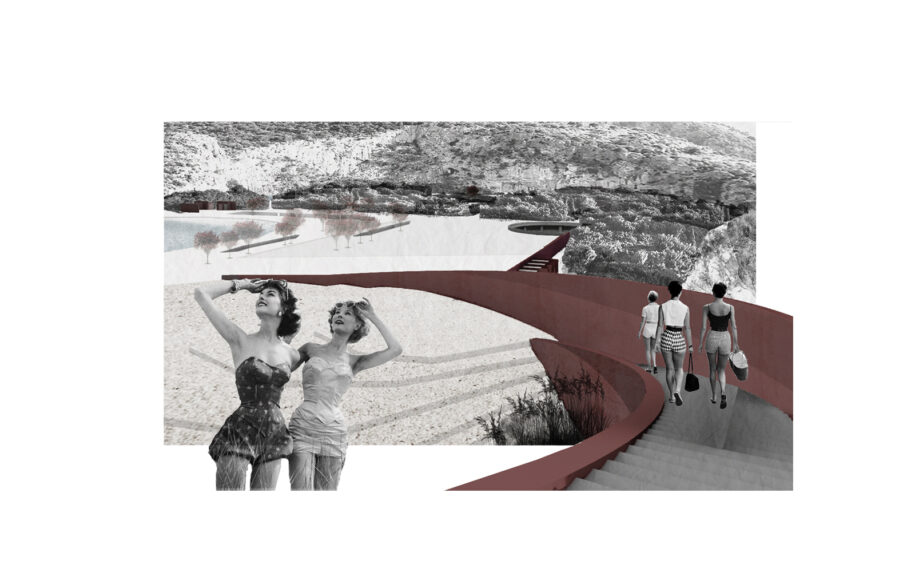 Facts & Credits
Project title  MYISIS 2.0
Students  Ioanna Diamanti, Lefkothea Spartioti
Supervisors  Ariadni Vozani, Evita Fanou, Anastasia Pantelopoulou
Date  June 2020
Course  Landscape Design _ 8A
Institution  School of Architecture, National Technical University of Athens (NTUA)


---

Το MYISIS 2.0 αποτελεί ακαδημαϊκό έργο τοπιακού σχεδιασμού στη Λίμνη της Βουλιαγμένης, από τις σπουδάστριες Λευκοθέα Σπαρτιώτη και Ιωάννα Διαμαντή με στόχο την αποκατάσταση της σχέσης του ανθρώπου με τον αόρατο κόσμο – έναν κόσμο που υπερβαίνει τη λογική και προσεγγίζεται μονάχα μέσα από τις αισθήσεις και τα συναισθήματα. 
-κείμενο από τις δημιουργούς
Εξακολουθεί άραγε να υπάρχει σήμερα αυτή η τόσο φυσική προσέγγιση του αγνώστου και του υπερβατικού;
 Ή ο κόσμος έχει λησμονήσει το μυστήριο;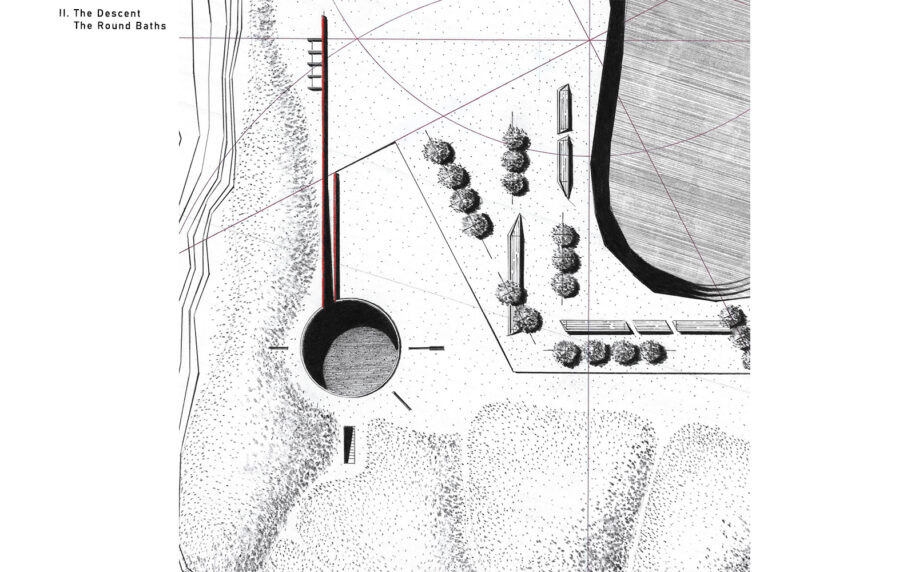 Με υπόβαθρο το τ ο π ί ο της Βουλιαγμένης, έρχεται και προτείνεται μια π ο ρ ε ί α – μια νέα μύηση.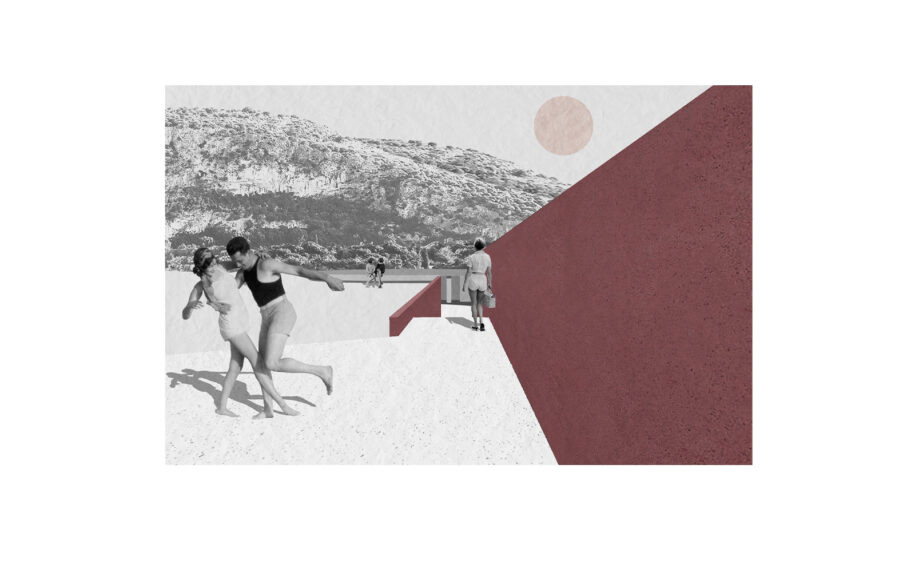 Αυτή, θα παραλάβει τον περιηγητή και, οδηγώντας τον μέσα από μια διαδρομή εξελικτικής εξοικείωσης με τον τόπο και το άγνωστο, θα τον οδηγήσει στην κάθαρση- ώστε να έρθει σε επαφή με τον βαθύτερο εαυτό του και να κάνει το τοπίο . . . τόπο.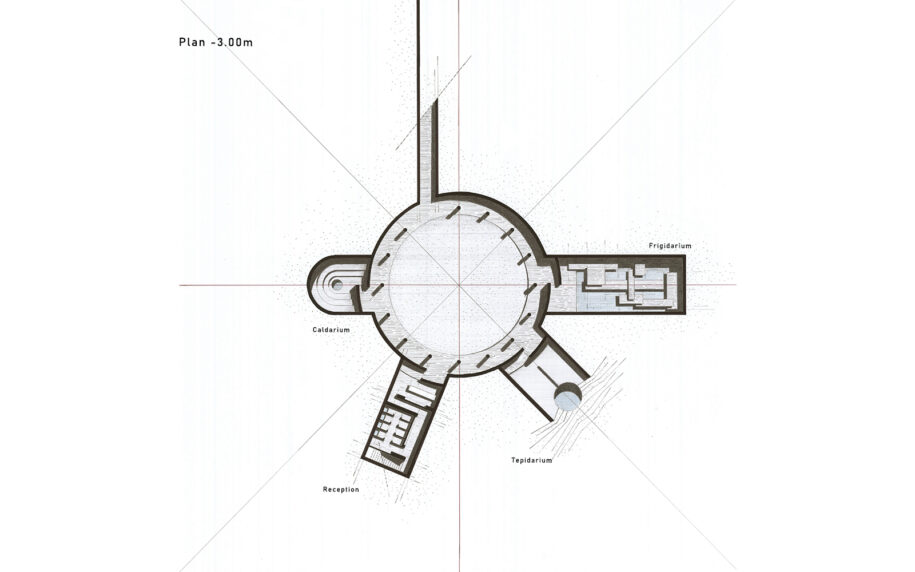 Το πρώτο μέρος της μελέτης, εστιάζει στην αναζήτηση της κρυμμένης γεωμετρίας μέσα σε αυτό το ιδιαίτερο τοπίο, σε συσχέτιση με την εμπειρία του ανθρώπινου σώματος. Η ανάλυση αυτή ήταν καθοριστική για την αφετηρία του σχεδιασμού μας, φανερώνοντας μας τα τρία σημεία ενδιαφέροντος καθώς και τις παραμέτρους της παρέμβασης: ευαισθησία, ένταξη, αίσθηση, εμπειρία.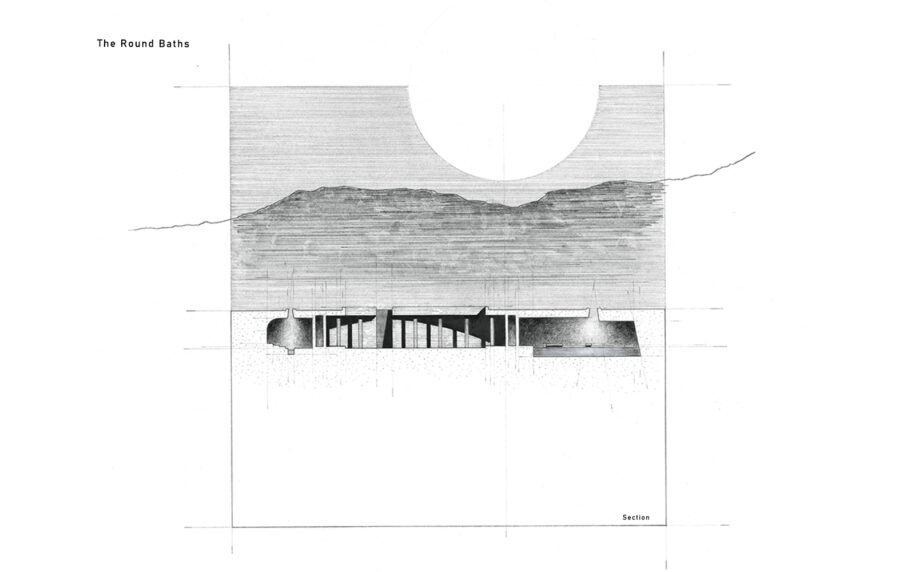 Οι τρεις περιοχές είναι:
Ι.  Είσοδος
Τον παρατηρητή εισάγει στο τοπίο μία μεγάλη ράμπα με αναβαθμούς για να τον προσγειώσει σε έναν χαμηλό λόφο που κατηφορίζει ομαλά προς το επίπεδο της λίμνης. Η ράμπα υπάρχει σα γλυπτό στο χώρο, στηριζόμενη την πλαγιά του βουνού με δύο τοίχους αντιστήριξης προσφέροντας πλήρη εποπτεία της λίμνης.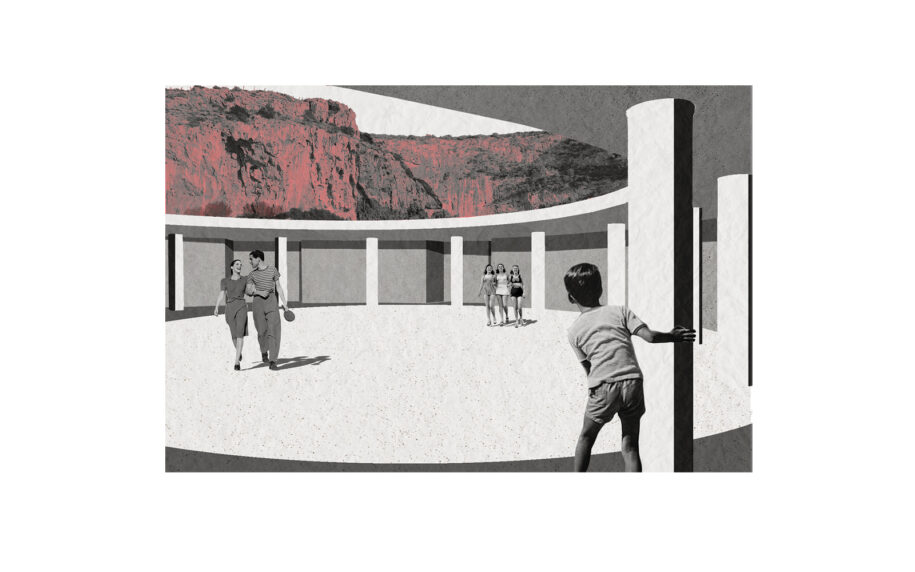 ΙΙ.  Κάθοδος_ Τα κυκλικά Λουτρά
Μέσω μίας στενότερης ράμπας ο επισκέπτης καταλήγει σε μία υποβαθμισμένη πλατεία γύρω απο την οποία βρίσκονται οι υπόσκαφες λουτρικές εγκαταστάσεις. Ακολουθώντας το ρωμαϊκό – οθωμανικό πρότυπο υπάρχουν τρία δωμάτια, tepidarium (ζεστό δωμάτιο), caldarium (το καυτό δωμάτιο), frigidarium (το κρύο δωμάτιο).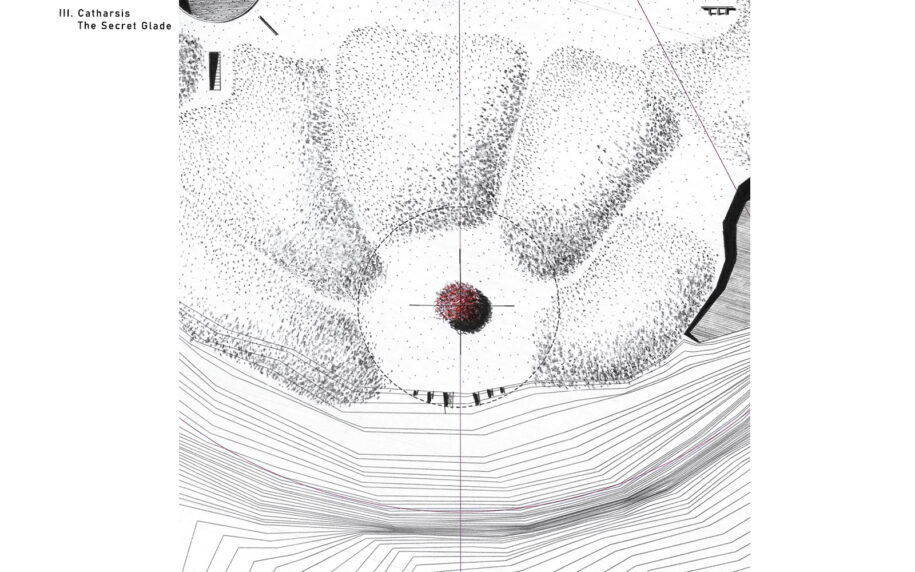 ΙΙΙ. Κάθαρσις _ Το μυστικό Ξέφωτο
Ο περιπλανητής ανακαλύπτει μονοπάτια μέσα στη μακία βλάστηση που θα τον οδηγήσουν στην τελευταία περιοχή ενδιαφέροντος. Ένα ξέφωτο, ένα φυσικό δωμάτιο πλαισιωμένο απο δέντρα και απομονωμένο από το υπόλοιπο τοπίο προσφέρει την απαραίτητη ιερότητα για να χαλαρώσει και να αυτοστοχαστεί.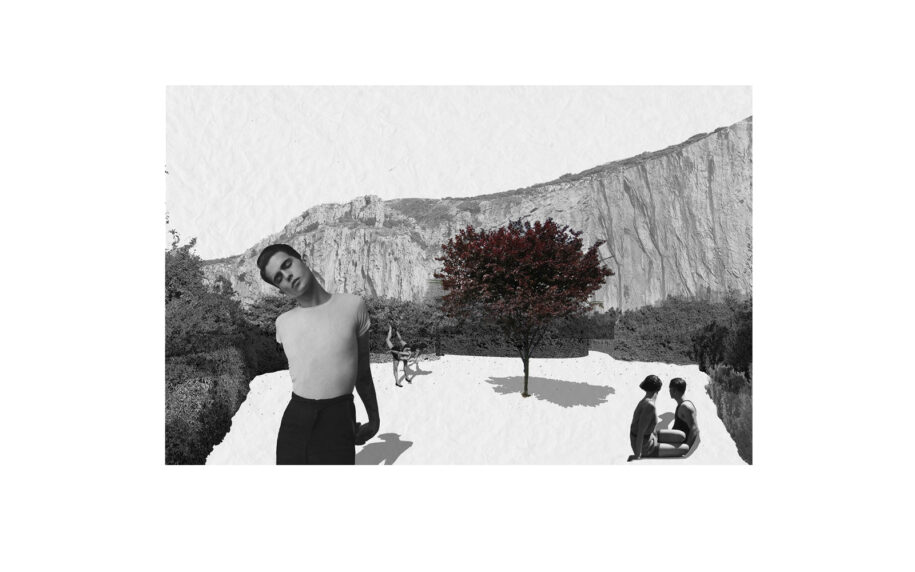 Στοιχεία έργου
Τίτλος έργου  MYISIS 2.0
Φοιτήτριες  Λευκοθέα Σπαρτιώτη, Ιωάννα Διαμαντή
Επιβλέπουσες  Αριάδνη Βοζάνη (διδάσκουσα), Εβίτα Φάνου (επικουρικό έργο), Μπούκη Μπαμπάλου Νουκάκη (εξωτερικός συνεργάτης), Αναστασία Παντελοπούλου (εξωτερικός συνεργάτης)
Εξεταστική περίοδος  Ιούνιος 2020
Μάθημα  Αρχιτεκτονικός σχεδιασμός 8Α_Αρχιτεκτονική υπαίθριων δημοσίων χωρών σε αστικό και φυσικό τοπίο
Σχολή  Τμήμα Αρχιτεκτόνων Μηχανικών, Εθνικό Μετσόβιο Πολυτεχνείο (ΕΜΠ)
READ ALSO:
Total Link - Proposal for the Embassy of the Czech Republic, in Addis Ababa, Ethiopia | Diploma Thesis and International Student Competition Entry by Nikoletta Dimitriou