Following the diploma thesis Part 1, Kélissa Cartier in her diploma project explores a practical answer to the questions raised during the research: how the transformation of an abandoned Olympic infrastructure may revitalize and transform an area of the city.
The Part 1 allowed Kélissa to identify several venues where an intervention was needed in order to counterbalance the lack of suitable programs after the Games, slowly turning those infrastructures into contemporary ruins.

The project Faliro Bay aims to focus on the abandoned beach-volley venue located in Faliro Bay in Athens.
As a witness of the contemporary history of the city, the stadium and the whole site must be refurbished instead of destroyed as it can be sometimes suggested. The proposition strives to lean on the existing infrastructure's conditions as well as the buildings' structures.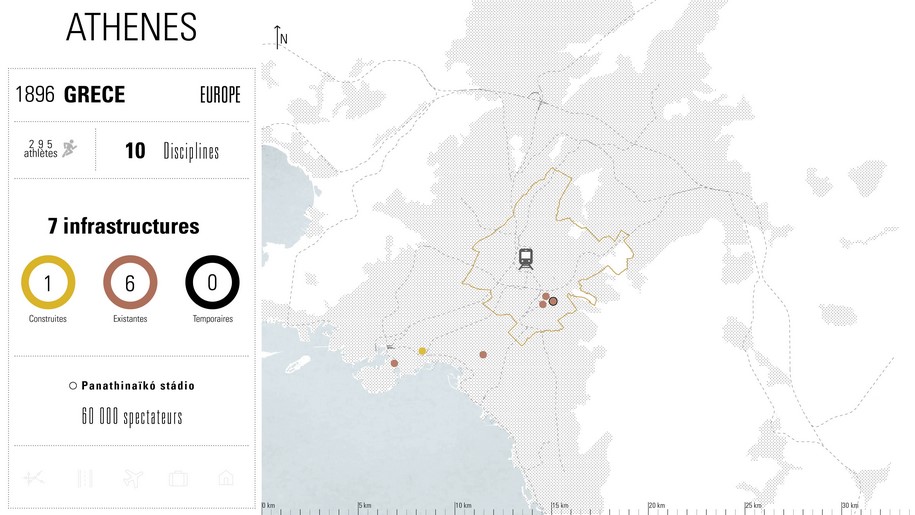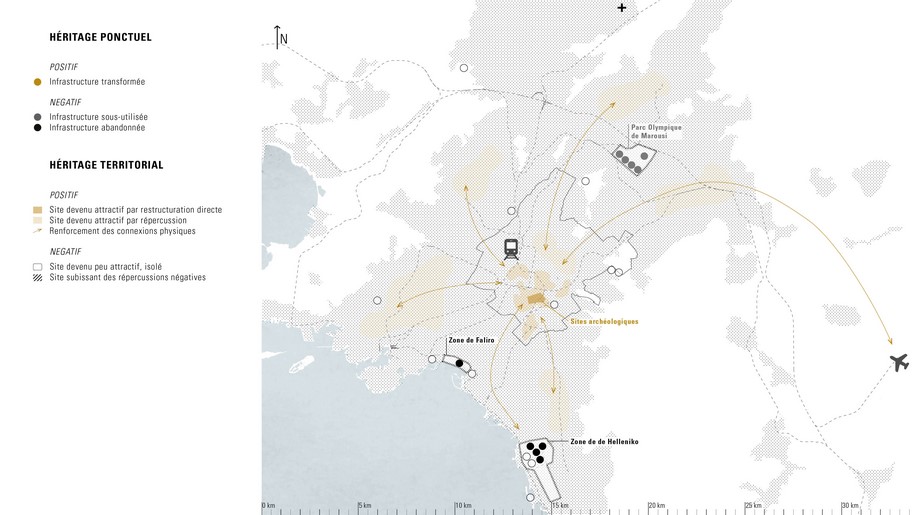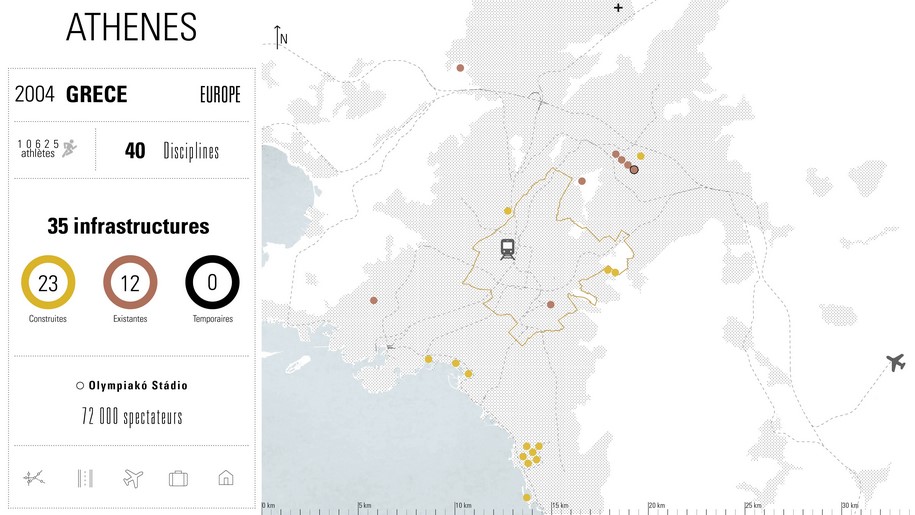 The major intervention is on the urban scale.
Despite its unique location next to the sea, the site is landlocked from the rest of the city by the succession of the ring road, tramway and roads. It becomes necessary to link this site to the existing promenade along Faliro Bay and to offer a way out to the city thanks to the dried river running along the neighborhood.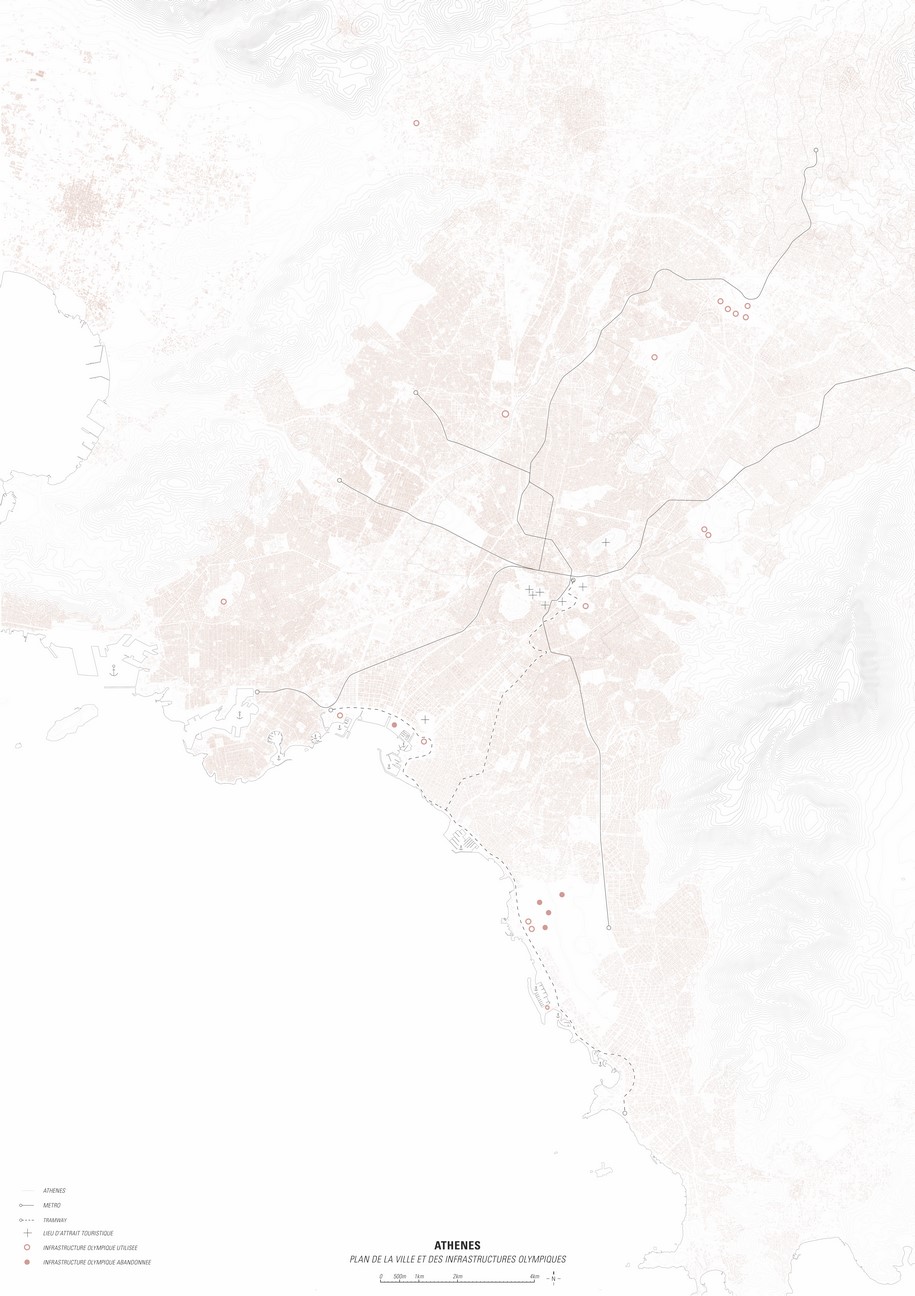 A more systematic system of underground passage can be implanted along the whole area thanks to the existing topography, tying closely the site to the city.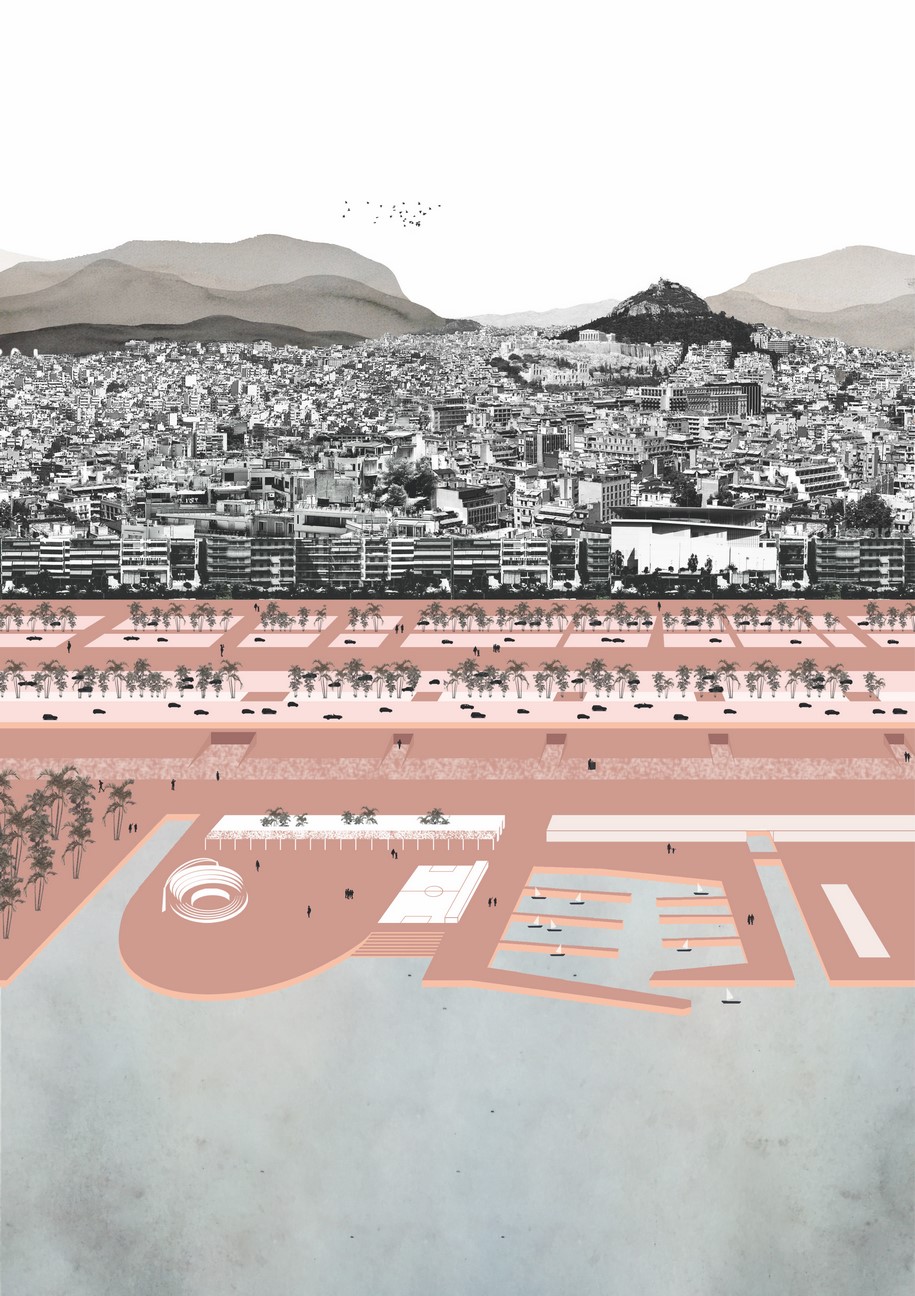 Once the urban transformations are defined, several programs are chosen to settle in the existing bare structures. A performing arts school takes place in the longitudinal building.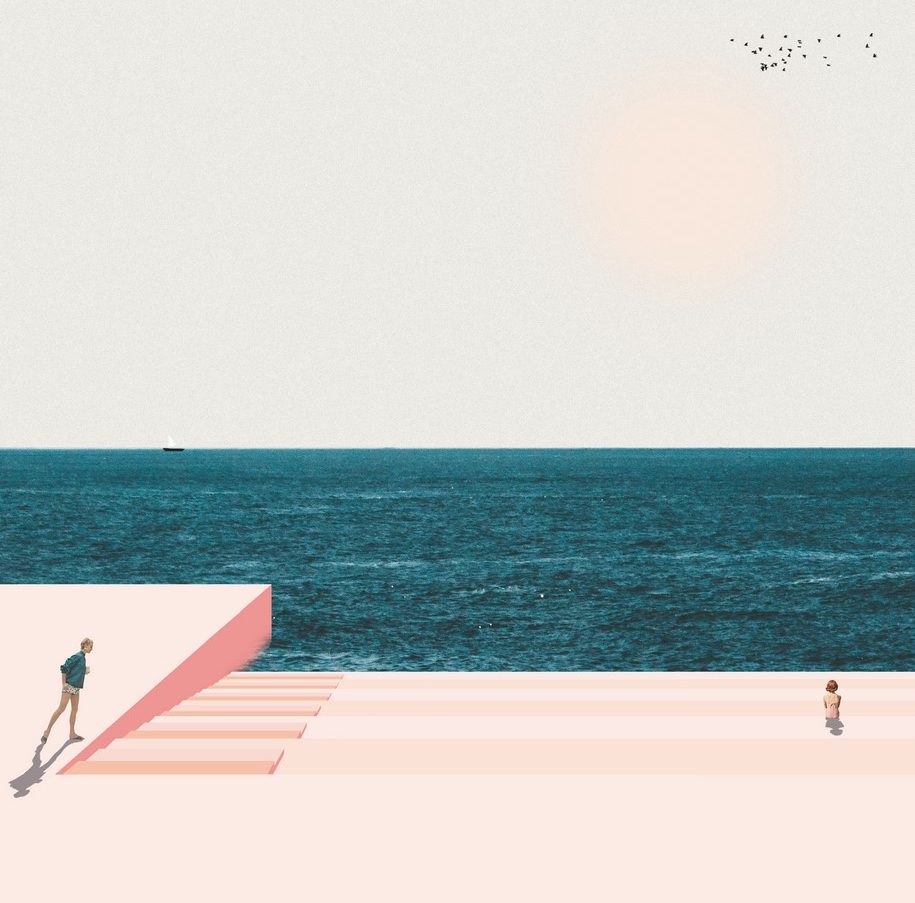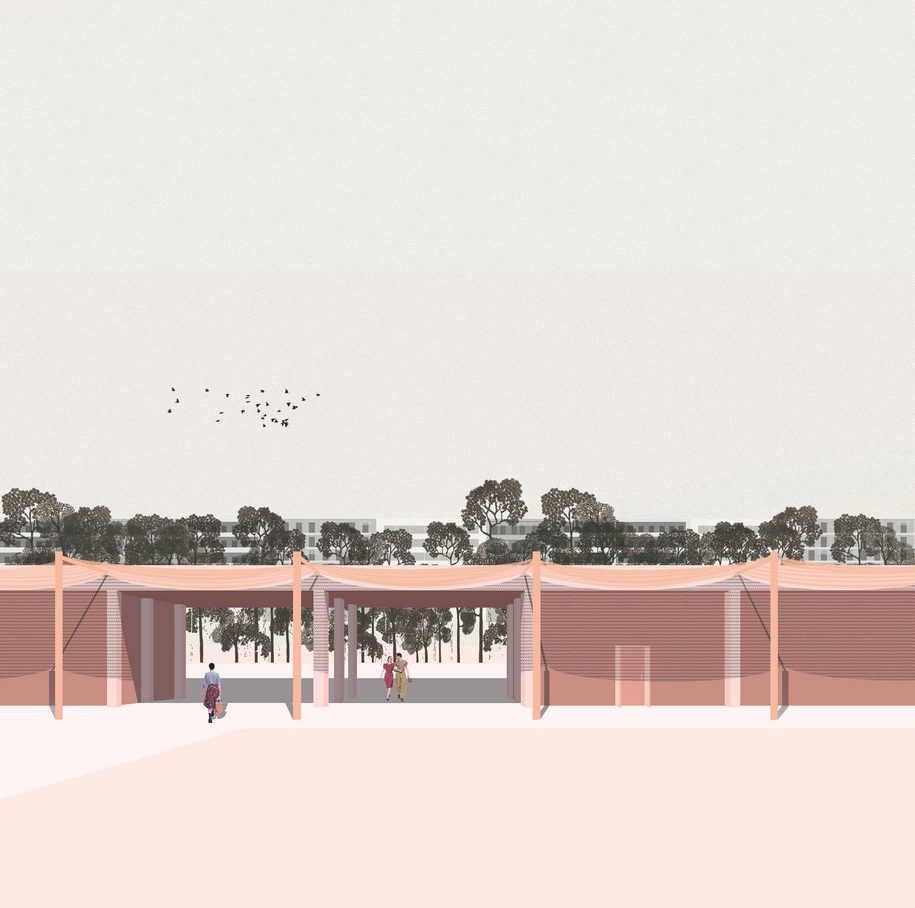 The former stadium then becomes a theater, supporting the school necessities as well as welcoming performers for new experimentations and representations. The theater is transformed, stretched, playing with the topography and offering a multiplicity of uses.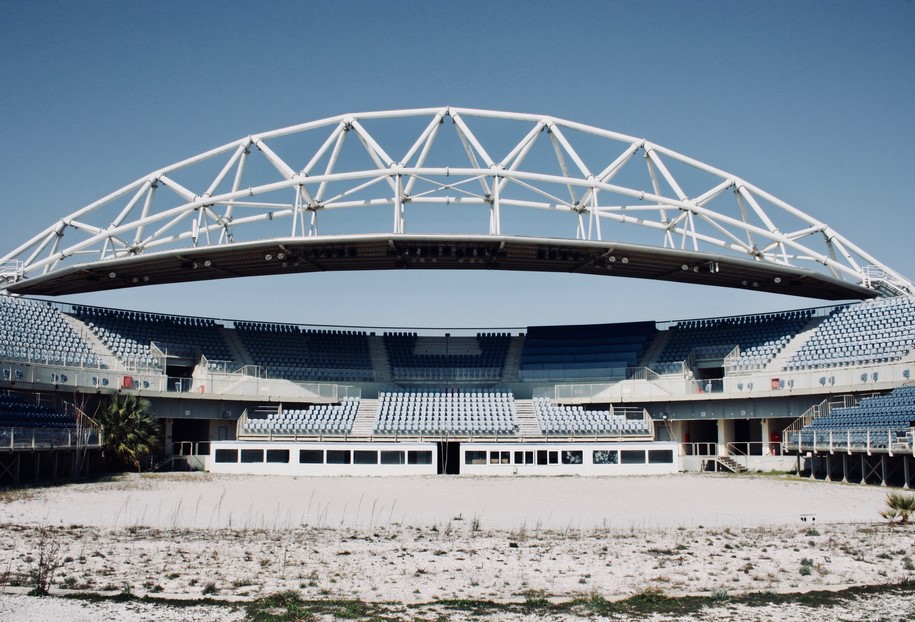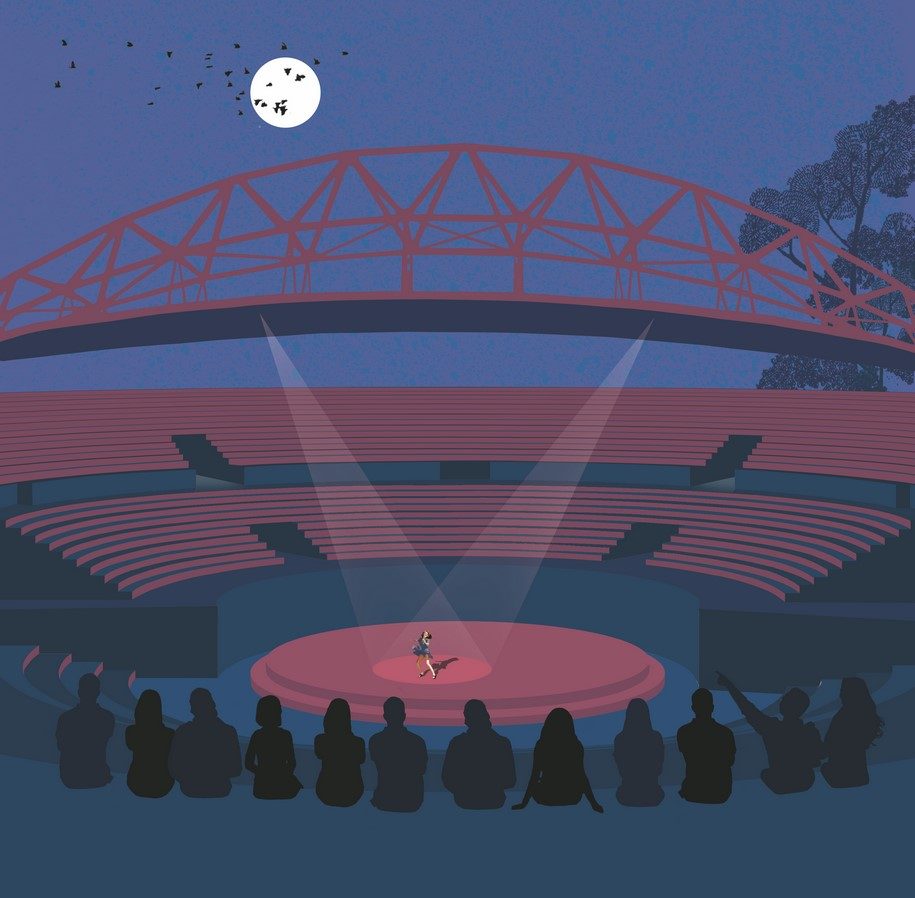 Plans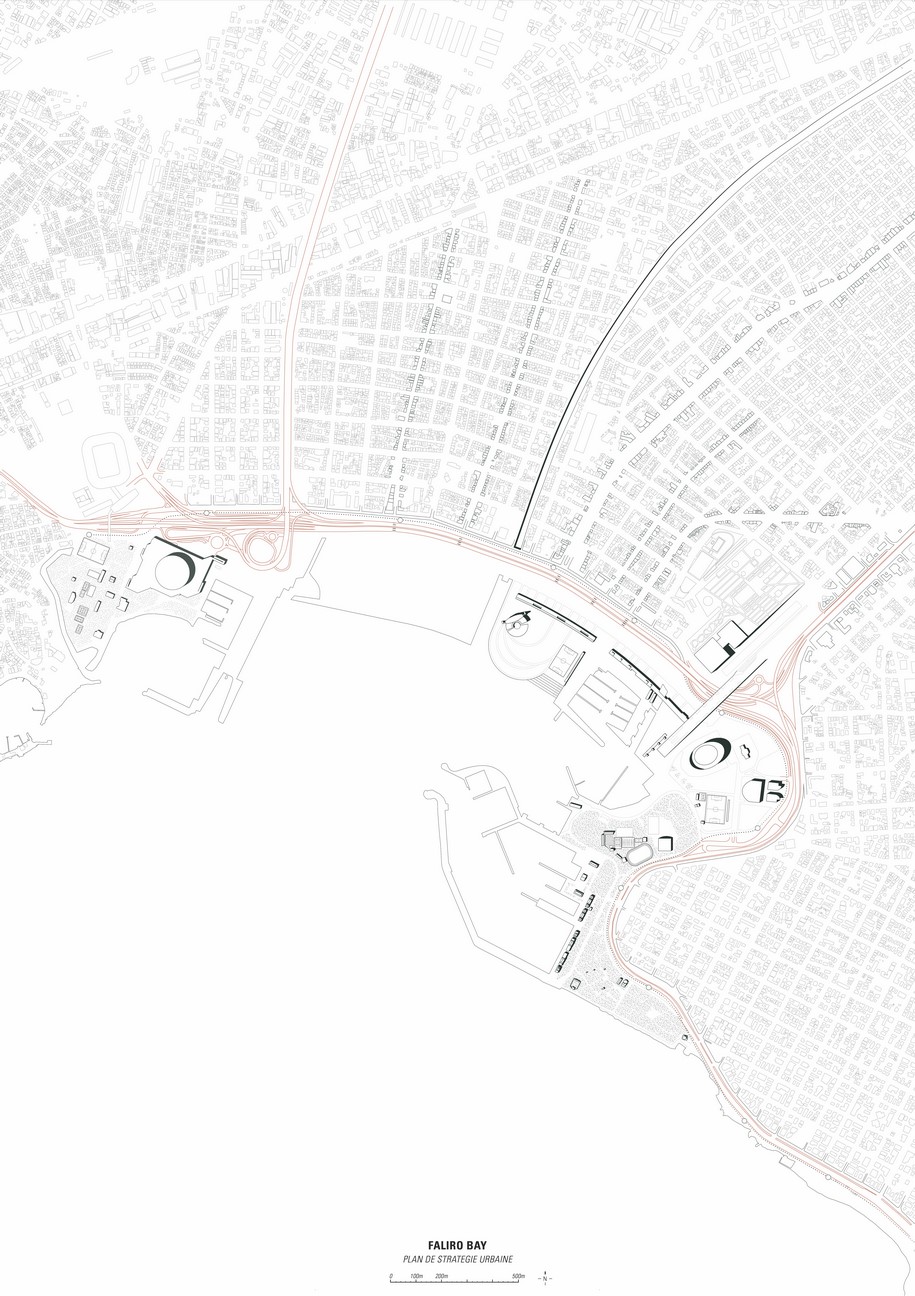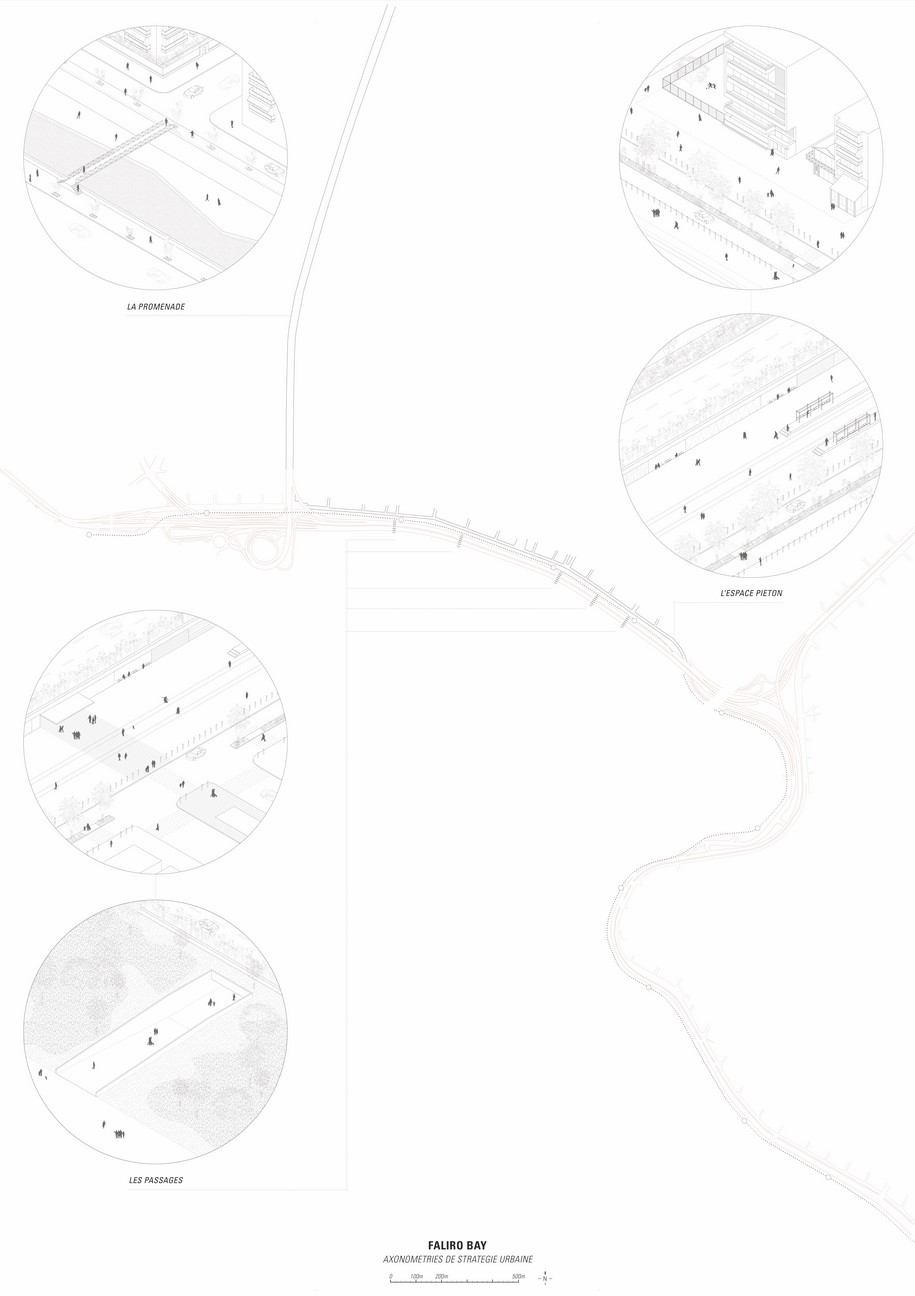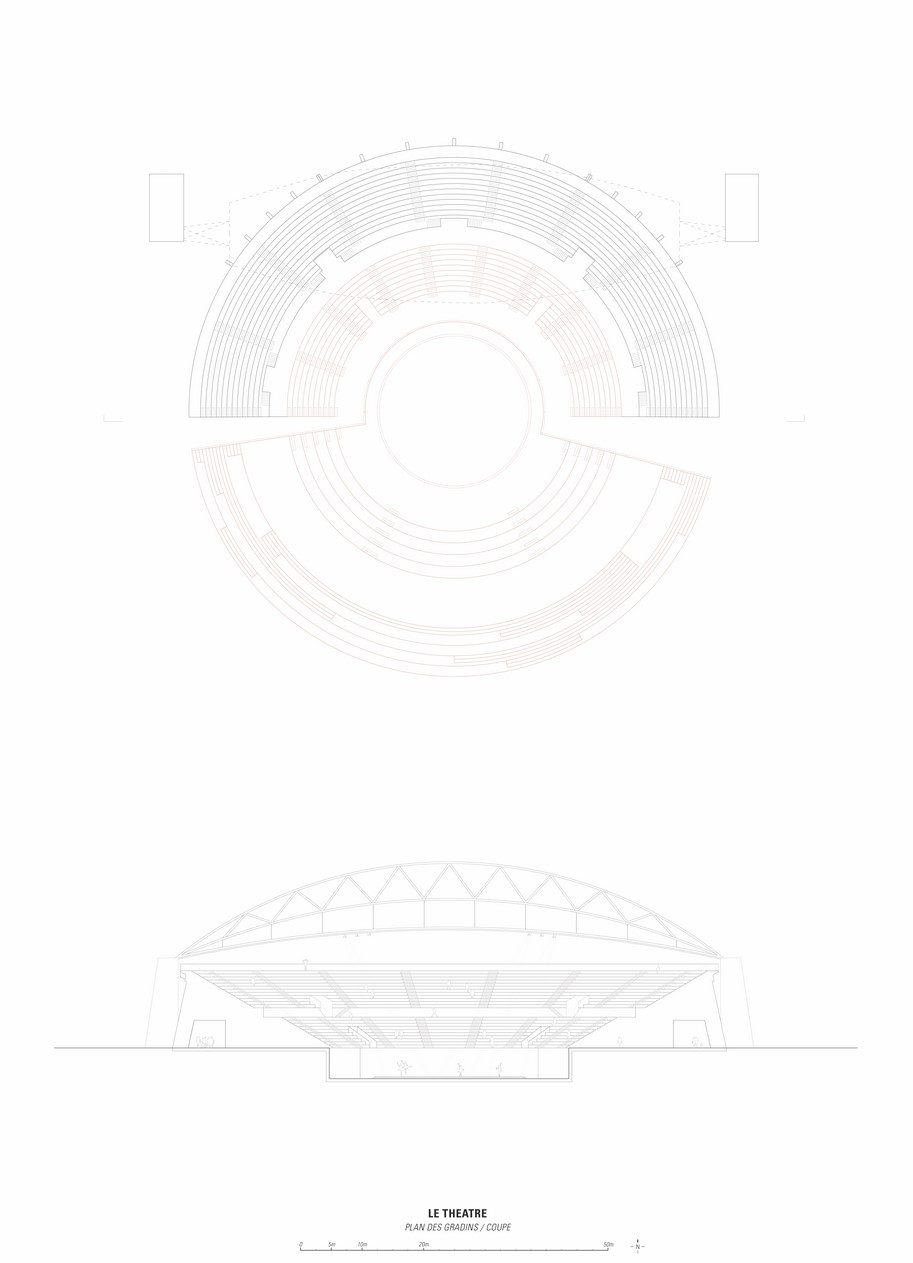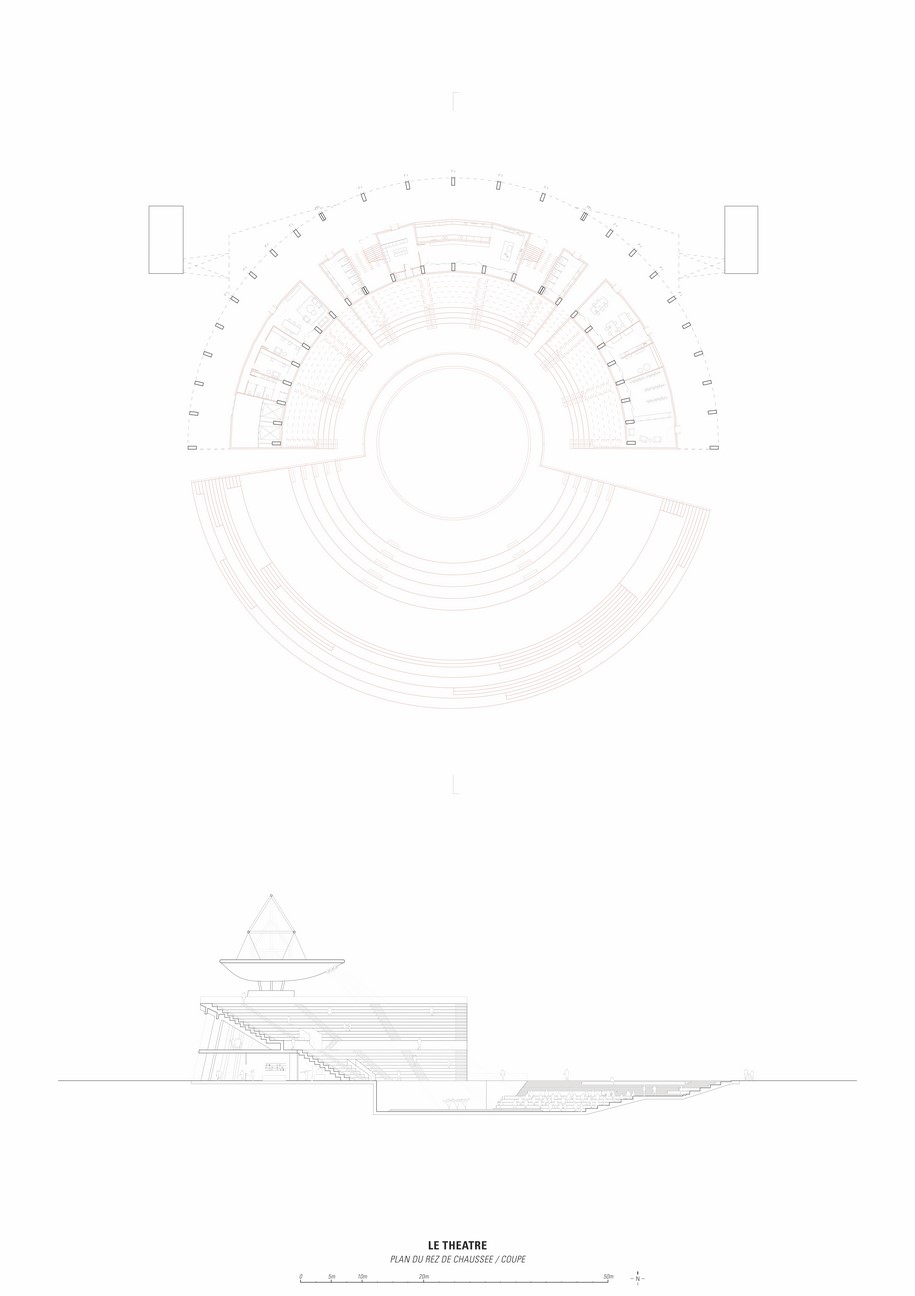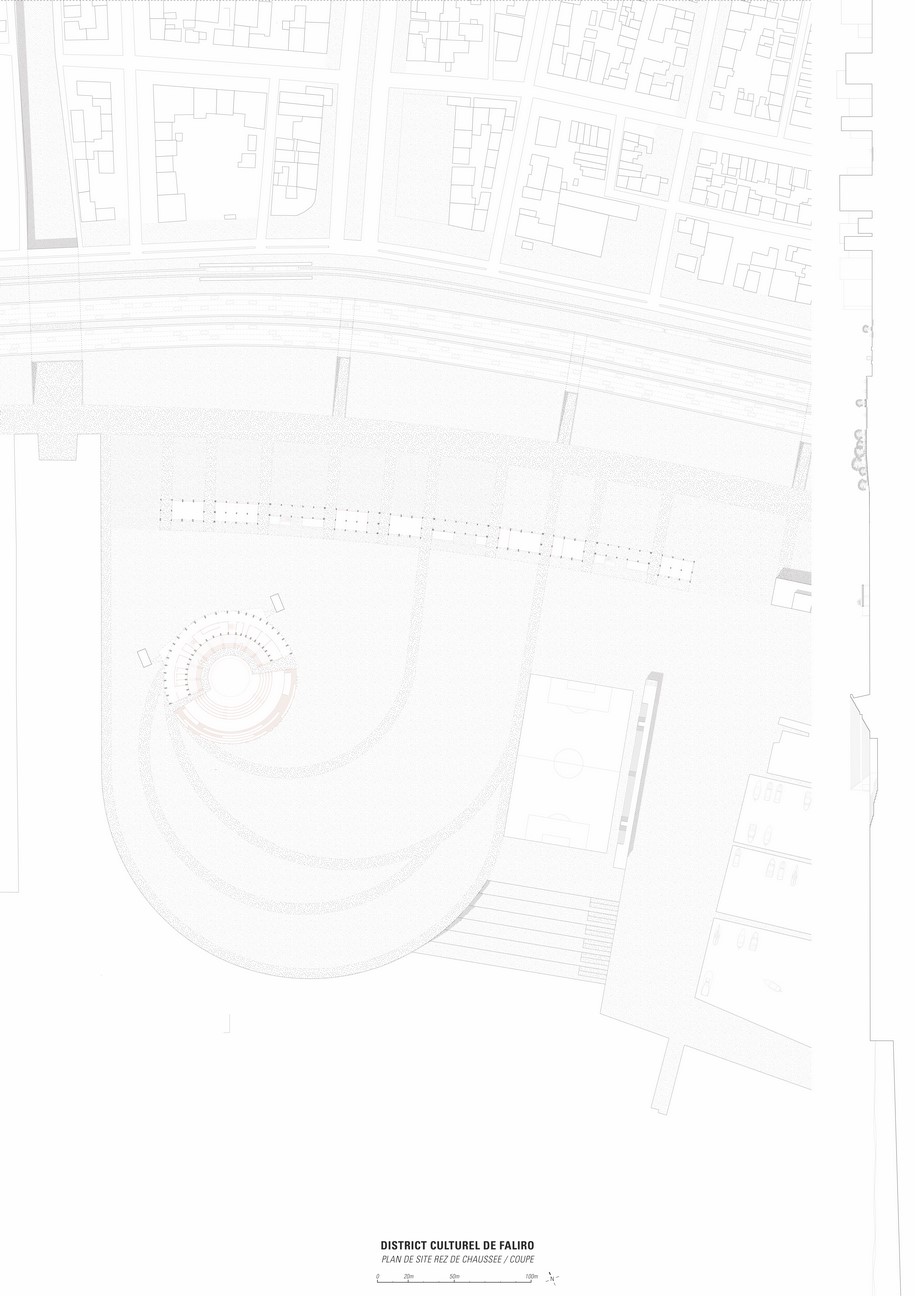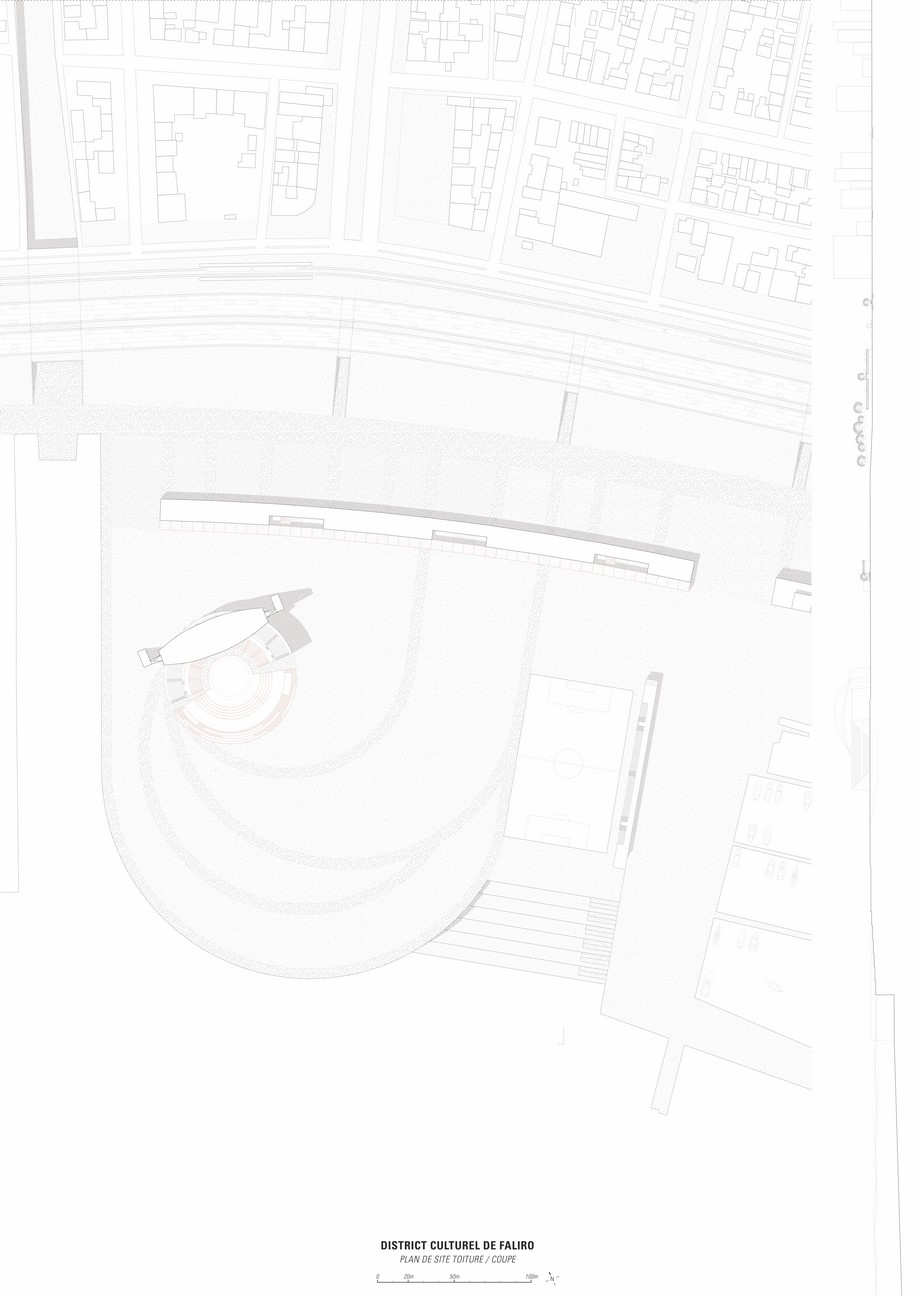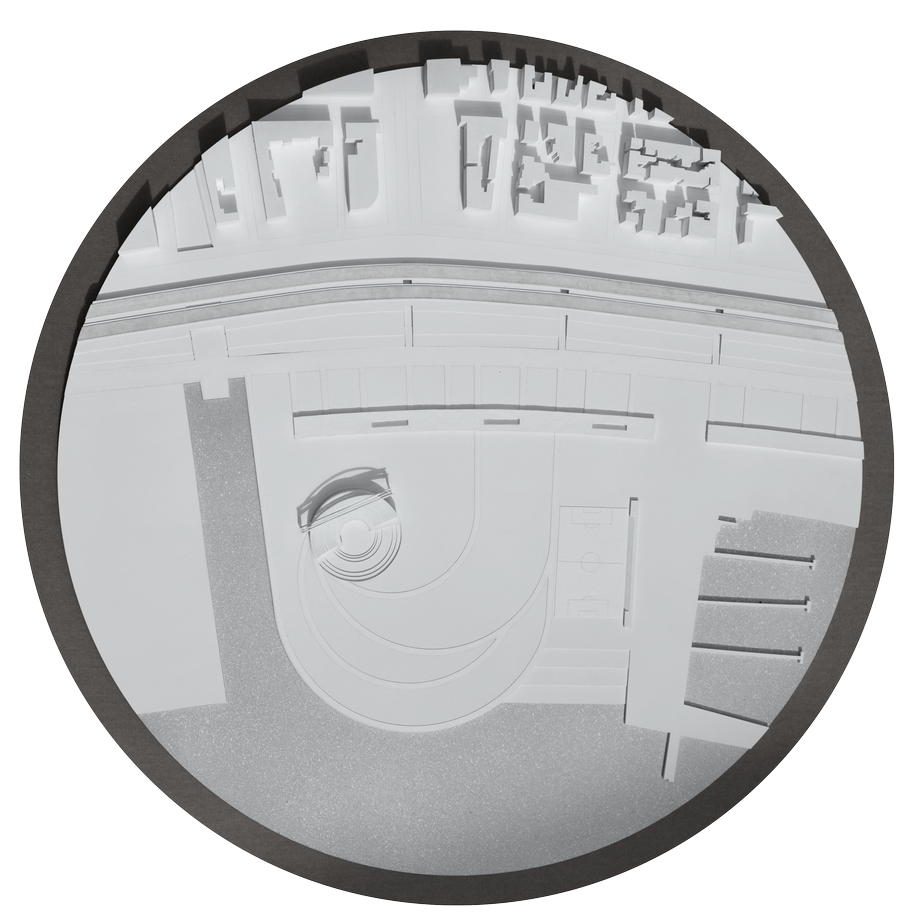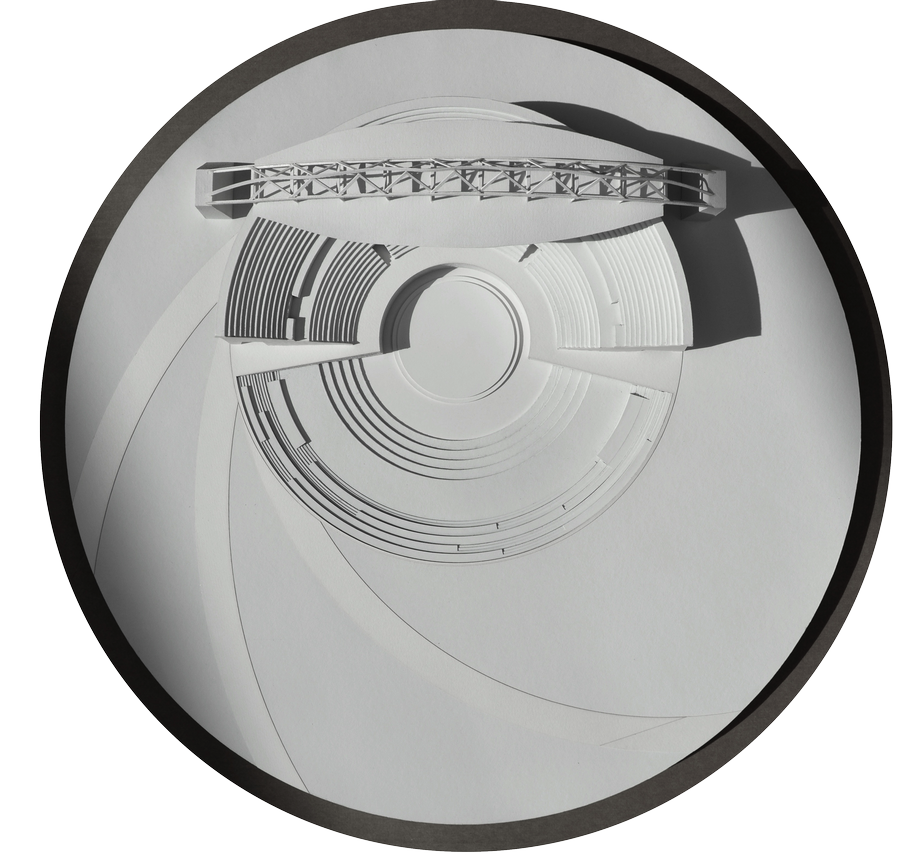 Facts & Credits
project title Faliro Bay Project / Olympic Venue
author Kélissa Cartier
year 2017

link of research thesis on the Olympic Venues, leading to this specific project in Athens

Kélissa Cartier graduated with a Master of Science MSc in Architecture from the Ecole Polytechnique Fédérale de Lausanne (EPFL) in 2017. This project was completed as part of the master thesis, under the direction of Dominique Perrault.
READ ALSO:
Ntua Students are shortlisted for the TOP 50 proposals at the 'HYDE PARK LIBRARY LONDON' competition