Pandemic Architecture, an International Ideas Competition curated by the Design Ambassador for ARCHISEARCH.gr,  invited the creative community to open up a dialogue and create a think tank, looking for ideas from the architectural and design community about the future of the living, the workspace, the public space and the tourism industry after the outbreak of Covid-19.
Determination of the problem in the scale of dwelling
COVID-19 caught us unprepared in the modern residence.
Working from home, remote education practices, increased production in home, keenness for traces of nature, are forming the residence of The New Normal.
Three typology proposes for the scale of dwelling
1.  Residence as the new office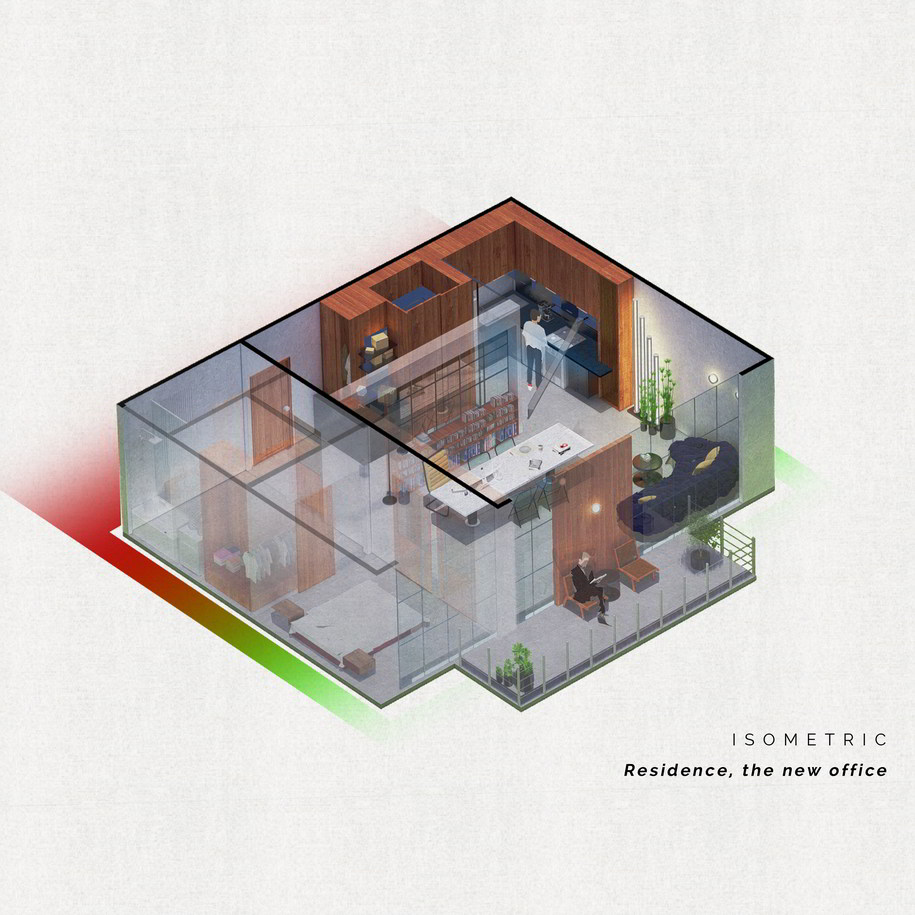 The user, whose work is the largest part of their daily life, expects a workspace of functional size and sufficient for their personal needs from The New Normal.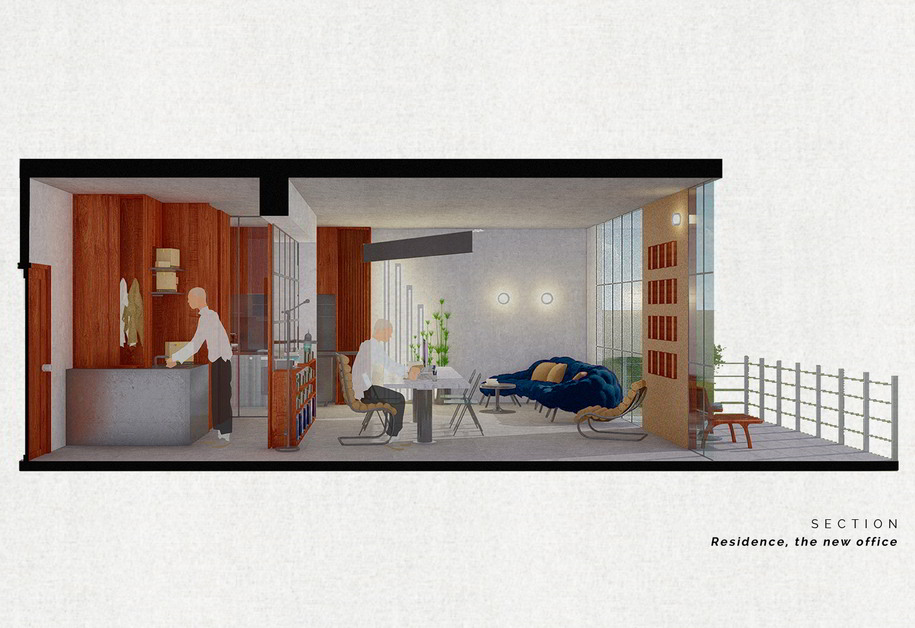 The living room is a convertible space that can be used both for working and relaxing
2. Residence as the new cropland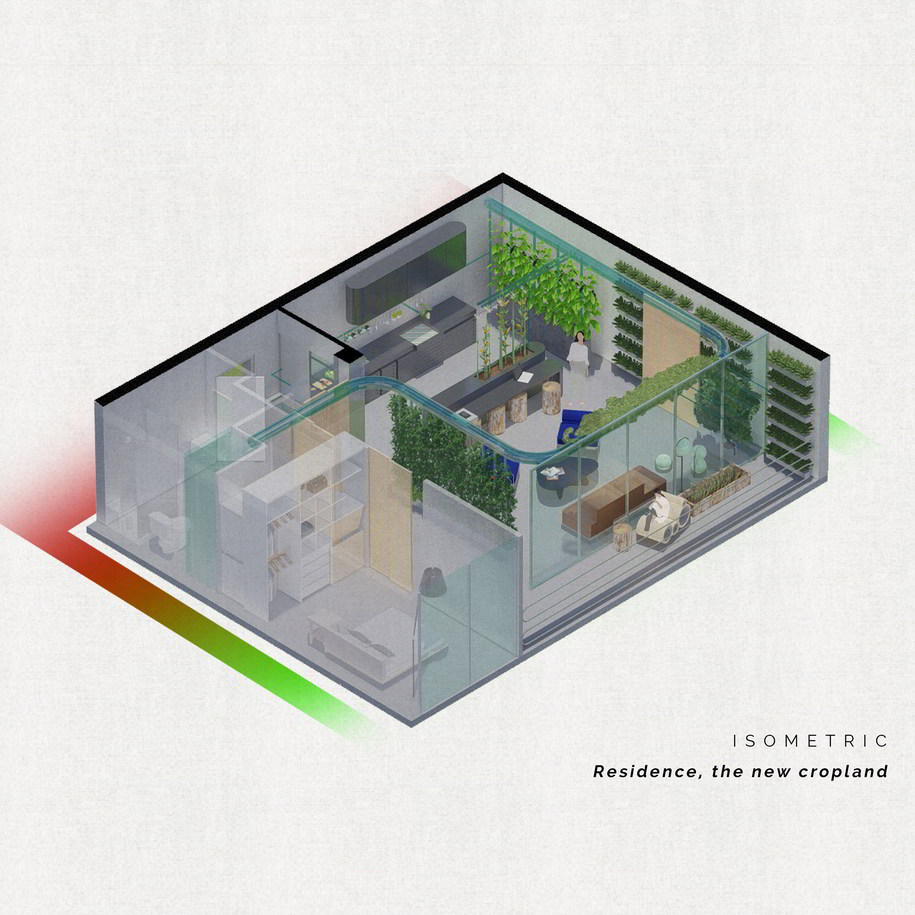 The entire residence resembles cropland.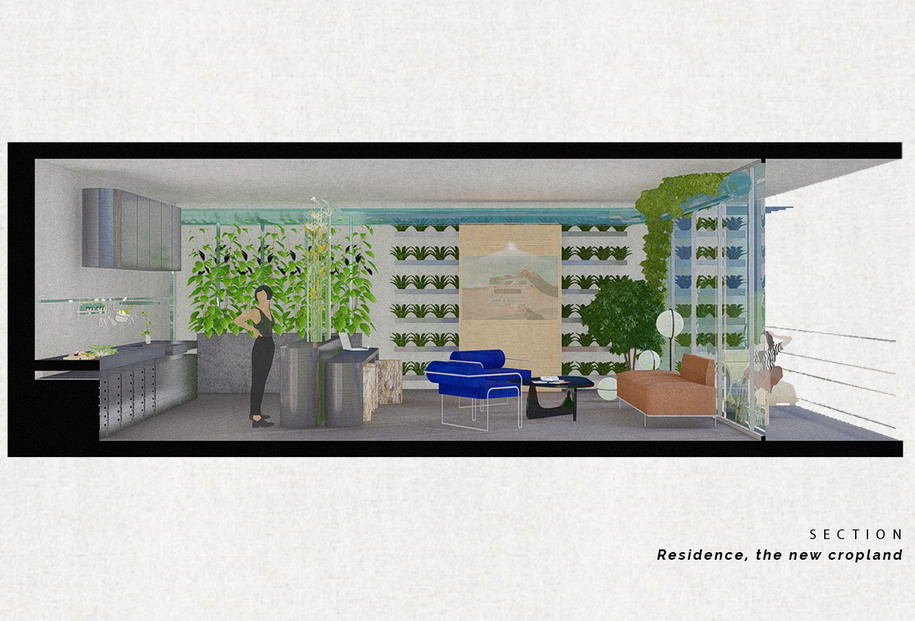 It aims to boost respect for nature and relieve the urbanite's longing for green spaces.
3. Residence as the new core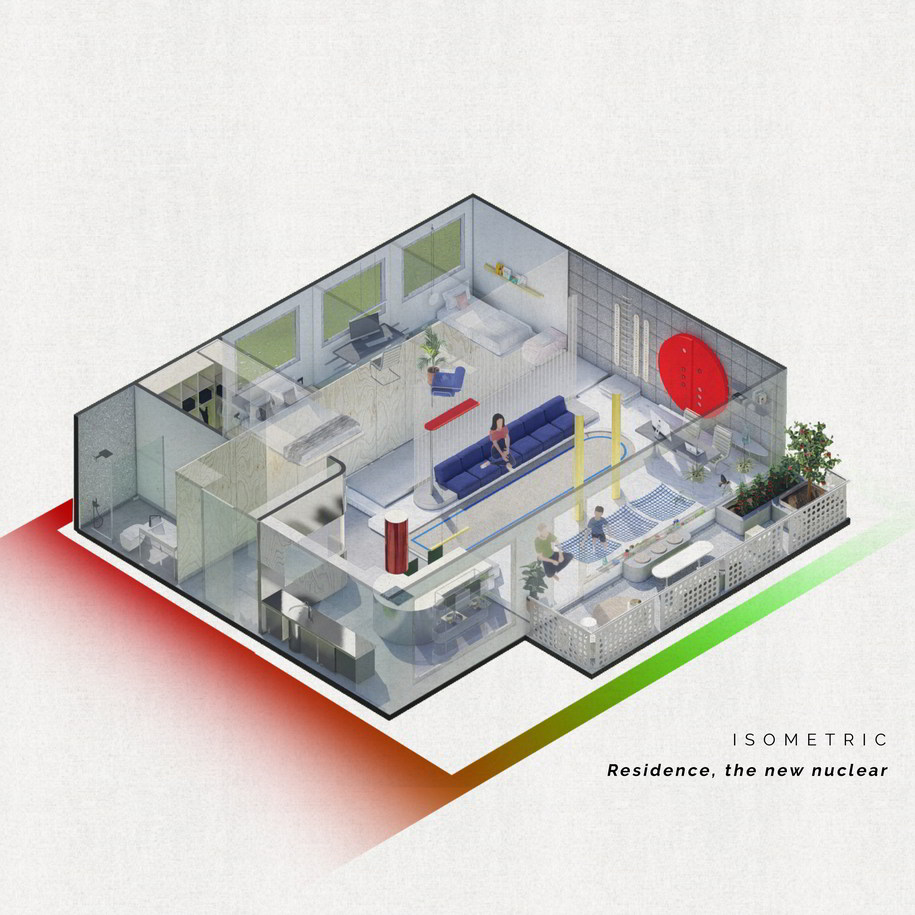 The parent, in addition to their upended daily work life, tries to take care of their kids' educational and recreational needs, at home.
The design of the living room, being both a working space for the parents and a playground for the kids, will allow parents to take care of their children and still work and enjoy the space in their daily life.
Determination of the problem in the urban scale               
Covid-19 pandemic kept millions of people quarantined.
Especially in high-density areas, we realized the lack of required social and open air spaces, which makes us wonder about our living zones in our neighborhoods.
Proposal for the urban scale
Our idea is to provide modulars which functions cannot reach or use the street level.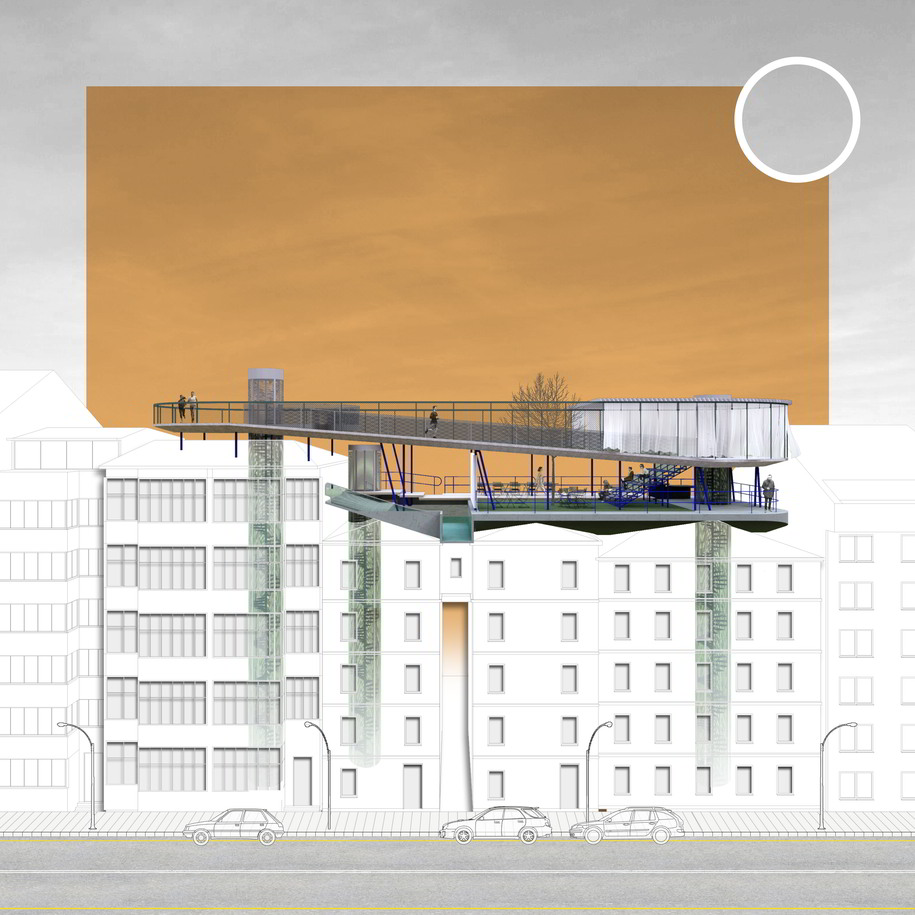 Considering the number of inhabitants in four buildings, of coverage 150m2 each, mounted in adjacent order, the total rooftop open-common area resulting , is approximately 600m2.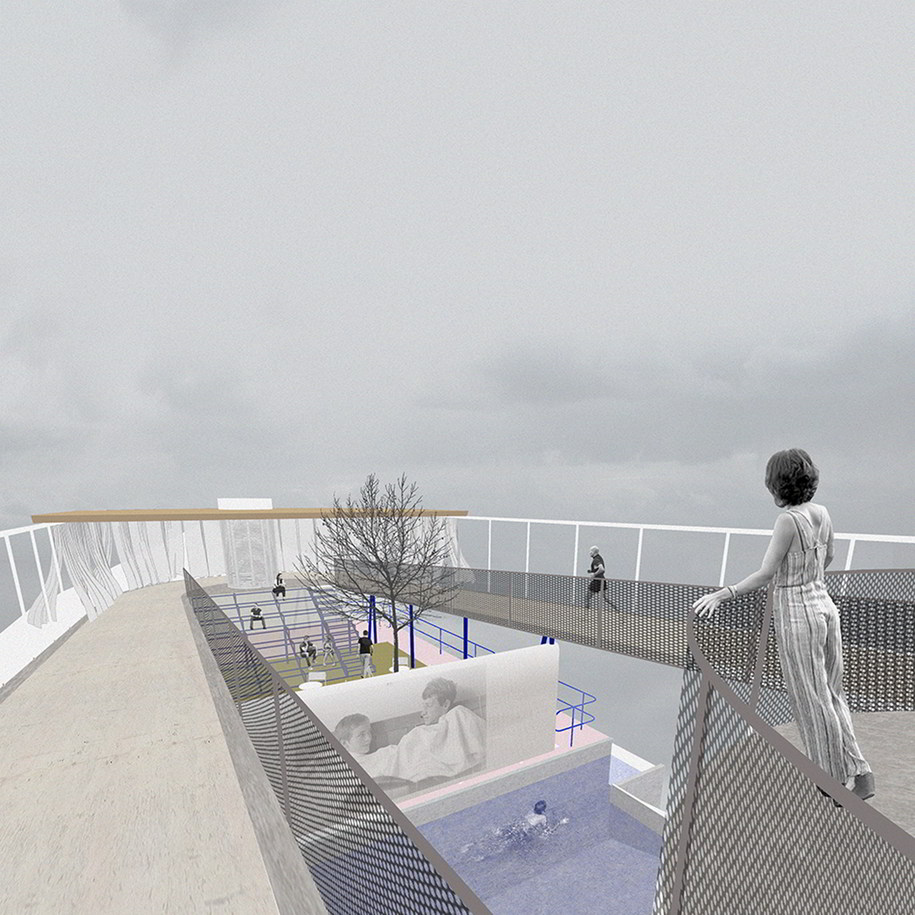 As a starting point, walkways, open-air cinema, pool, and dining areas were considered as highly important.
Facts & Credits
Participants: Tümer Keser
                          Ağacan Bahadır
                          Sinan Azizağaoğlu
                          Şeyma Erdal
                          Elif Molla
                          Anıl Katırcıoğlu
                          Öznur Aktaş
Country: Turkey
The project was longlisted in top 100 out of 440 projects.


The impact of Pandemic Architecture competition on the international architectural community was astonishing, with the number of registrations to exceed 800, with the final proposals to exceed 400 and with participants from more than 60 different countries.
Results will be officially announced on the 20th of September.
_________________________________________
Check out the open call and the jury here!
READ ALSO:
Sheep in a Pandemic World | Pandemic Architecture Top100