Young H Design renovated a residence in Shanghai, Villa Uyuni project. 
The renovation project aims to create a residence that represents a home retreat to get away from the overstimulating city life of Shanghai.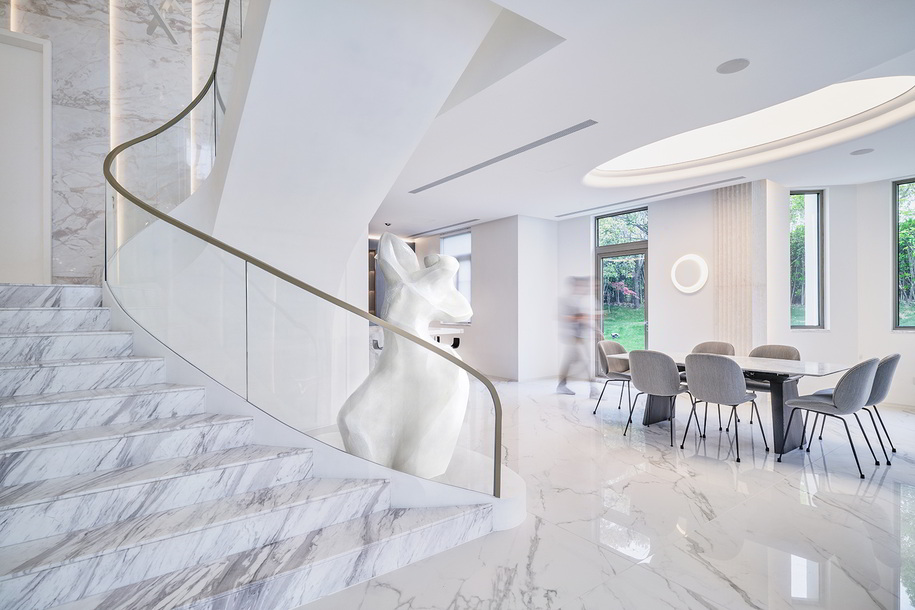 The client requested a design which could offer him a place to escape from the day to day stresses and strains related to his work: a peaceful, rejuvenating sanctuary in which he could reflect about life, escape from time pressures and feel sheltered.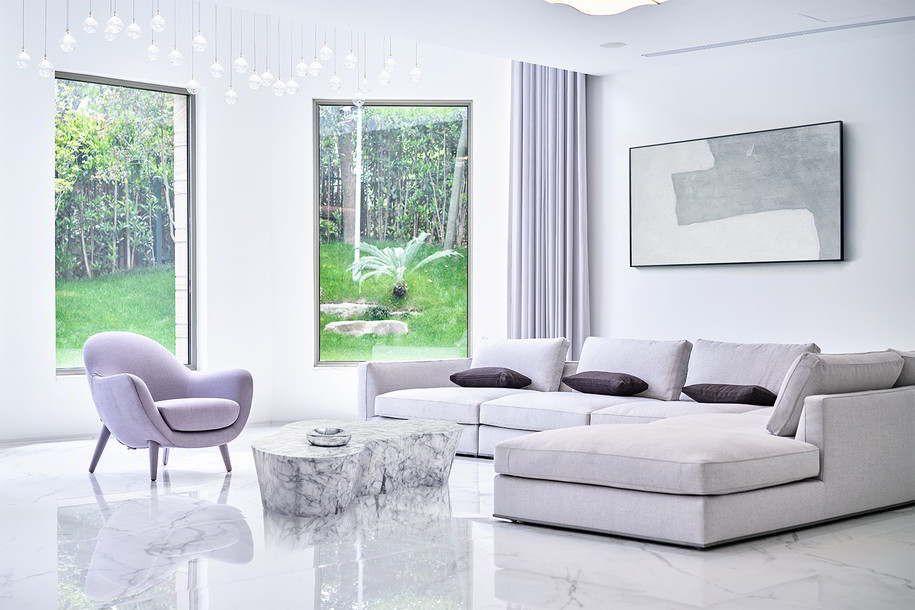 For these reasons, the architects took their inspiration from Bolivia's Salar de Uyuni (Salt Flats), considered one of the premier places on earth for meditation and relaxation.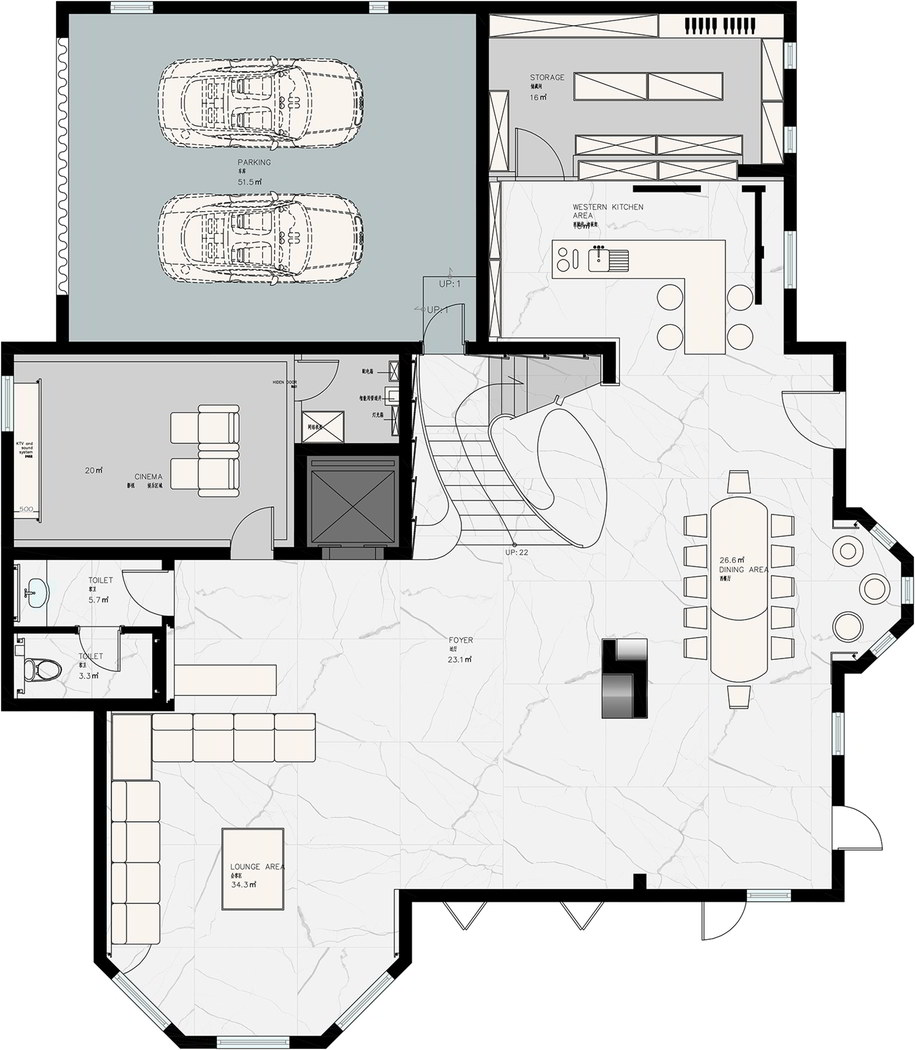 With its neutral colors and reflective surface, the Salar create the impression that the horizon has disappeared, and engendering a feeling of being immersed within the vastness of space, as if suspended amongst the clouds.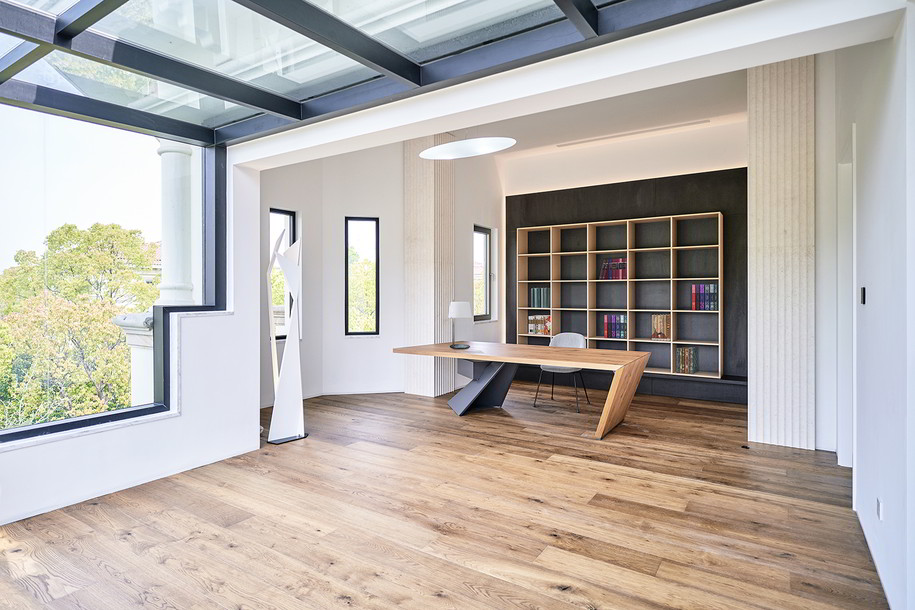 The first step of the project was to open up the floor plan by demolishing the existing dense grid of partitions, and creating large open interiors to site the shared living spaces.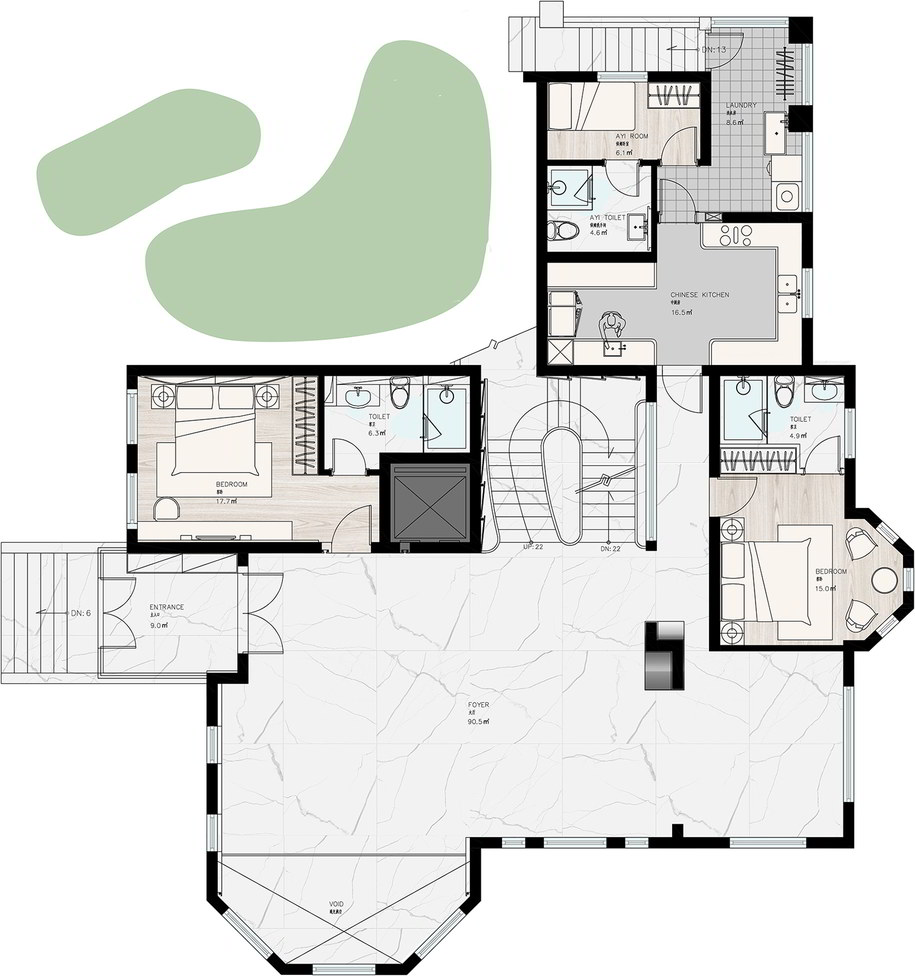 The ceiling heights were raised and the dimensions of the spaces slightly enlarged to give more pleasant proportions to the overall environment.
Next, several openings were added to the floors and walls along the perimeter on the different floors to let in more natural light throughout the building.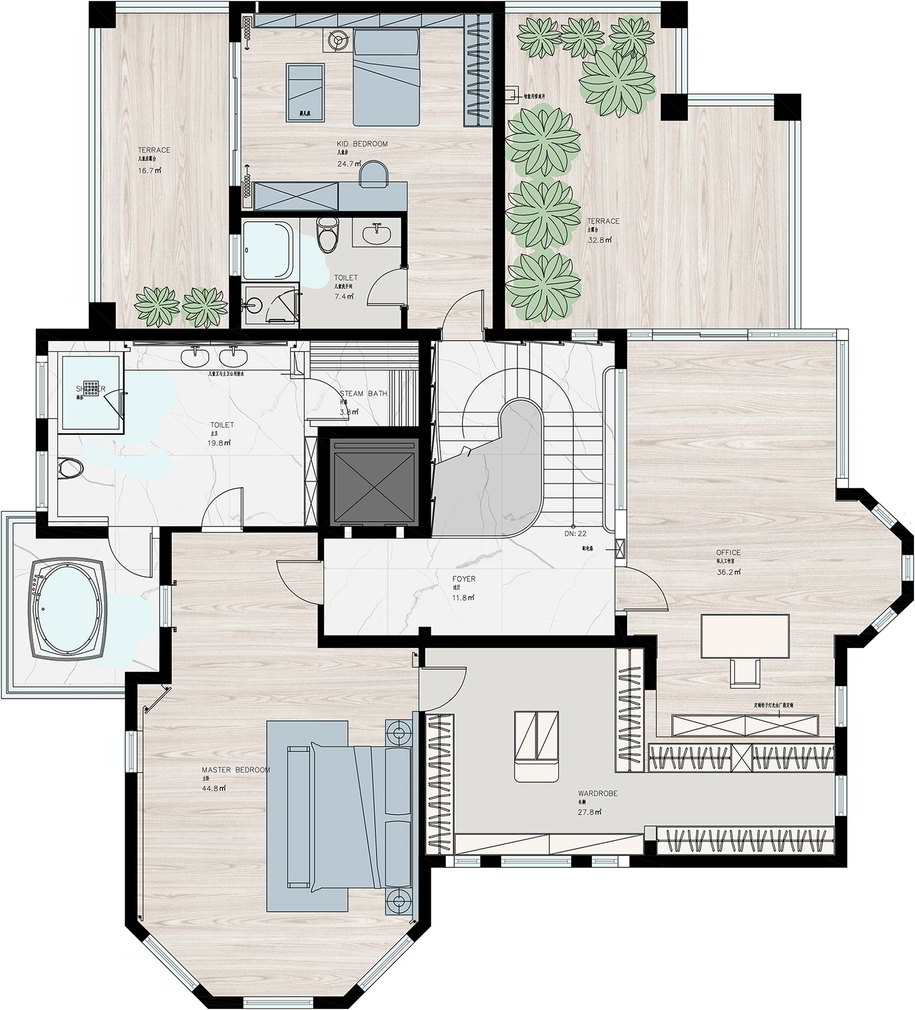 The functional floor plan came from a logical, practical design approach that focused on the main tasks of day-to-day living.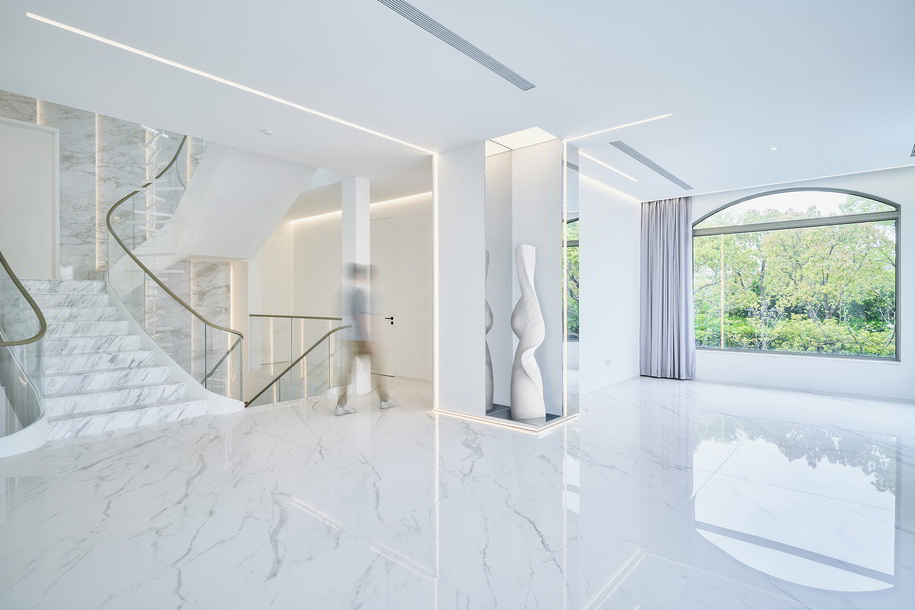 Also, considering the client's love for entertaining guests, the architects designed a flexible space that can be easily adapted to cater for a broad range of events, including a private cinema.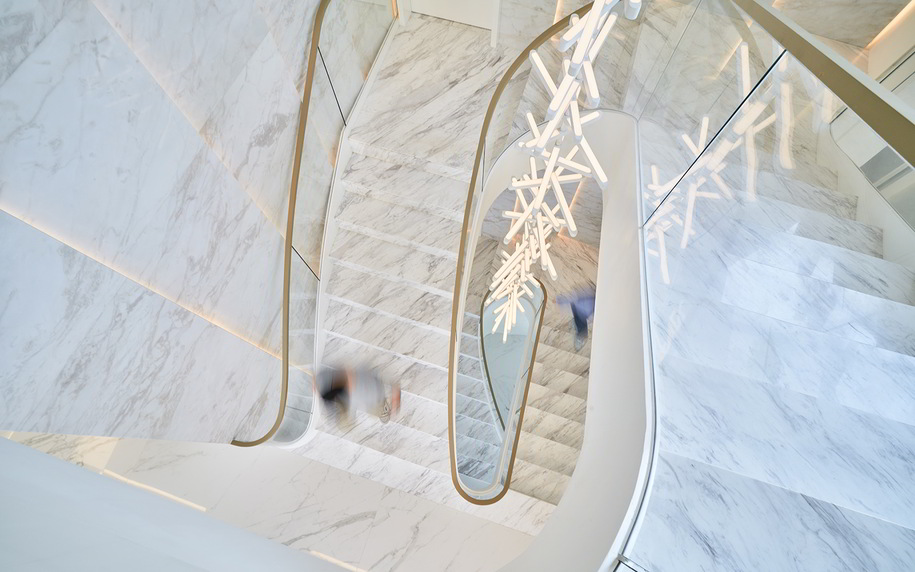 Within the heart of the building, the dramatic 13-metre-high chandelier, which extends vertically up through the building, complements the harmonious lines of the staircase, adding a sculptural accent of fluidity, which helps guests feel at home.
On the first floor, the interior tends not to distract from life's important moments.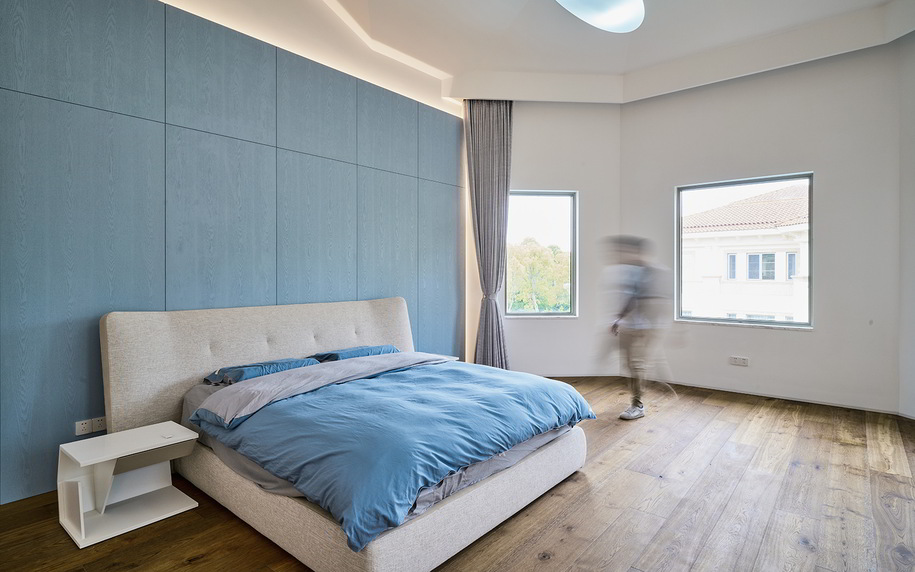 The top floor is given over to private functions, including the master bedroom and a private office.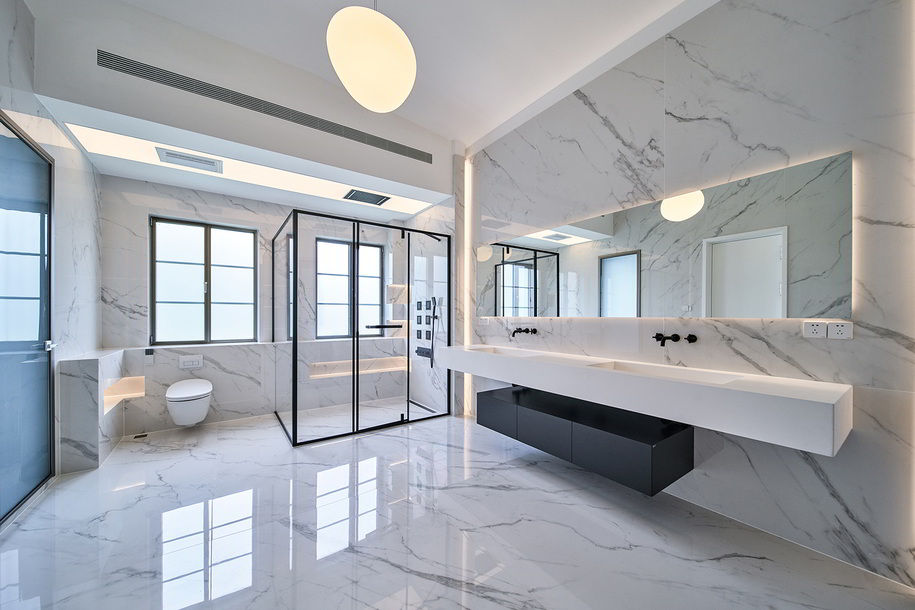 The final result is a minimalist interior with a unique character: a practical living environment that offers a perfect retreat from the stresses of modern life.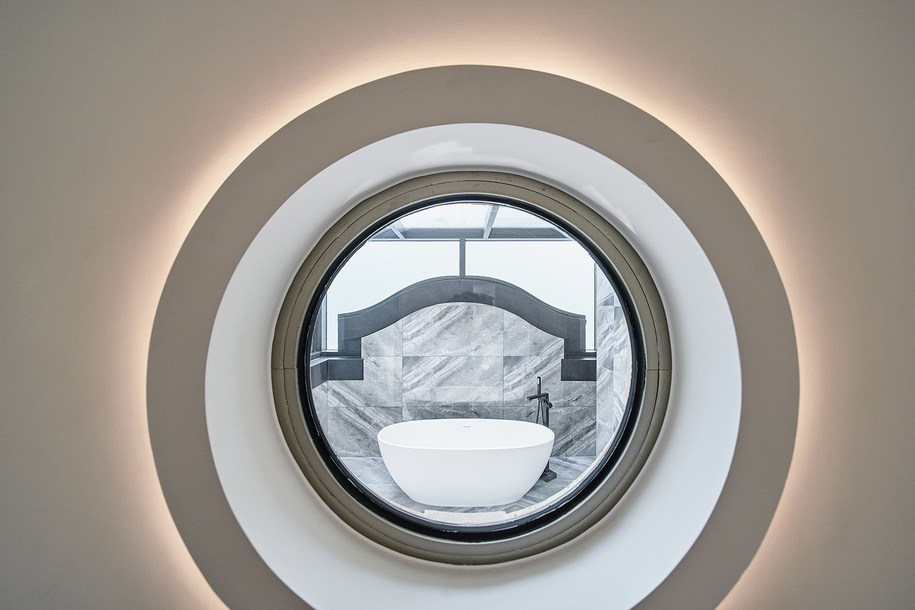 Credits & Details
Completion Year: 2020
Project location: Shanghai
Photo credits: Jeff Zhou
Design Team: Antonio Berton, Ethan Gao
Engineering: Voglass DC
Landscape: Shanghai GOOD landscape design
Consultants: Zhenying Diao
READ ALSO:
Cabin Senja in Norway | Bjørnådal Arkitektstudio