Studiomateriality transformed a store into a multi-faceted house residence, full of attitude, artistic flare and colors.
-text by the author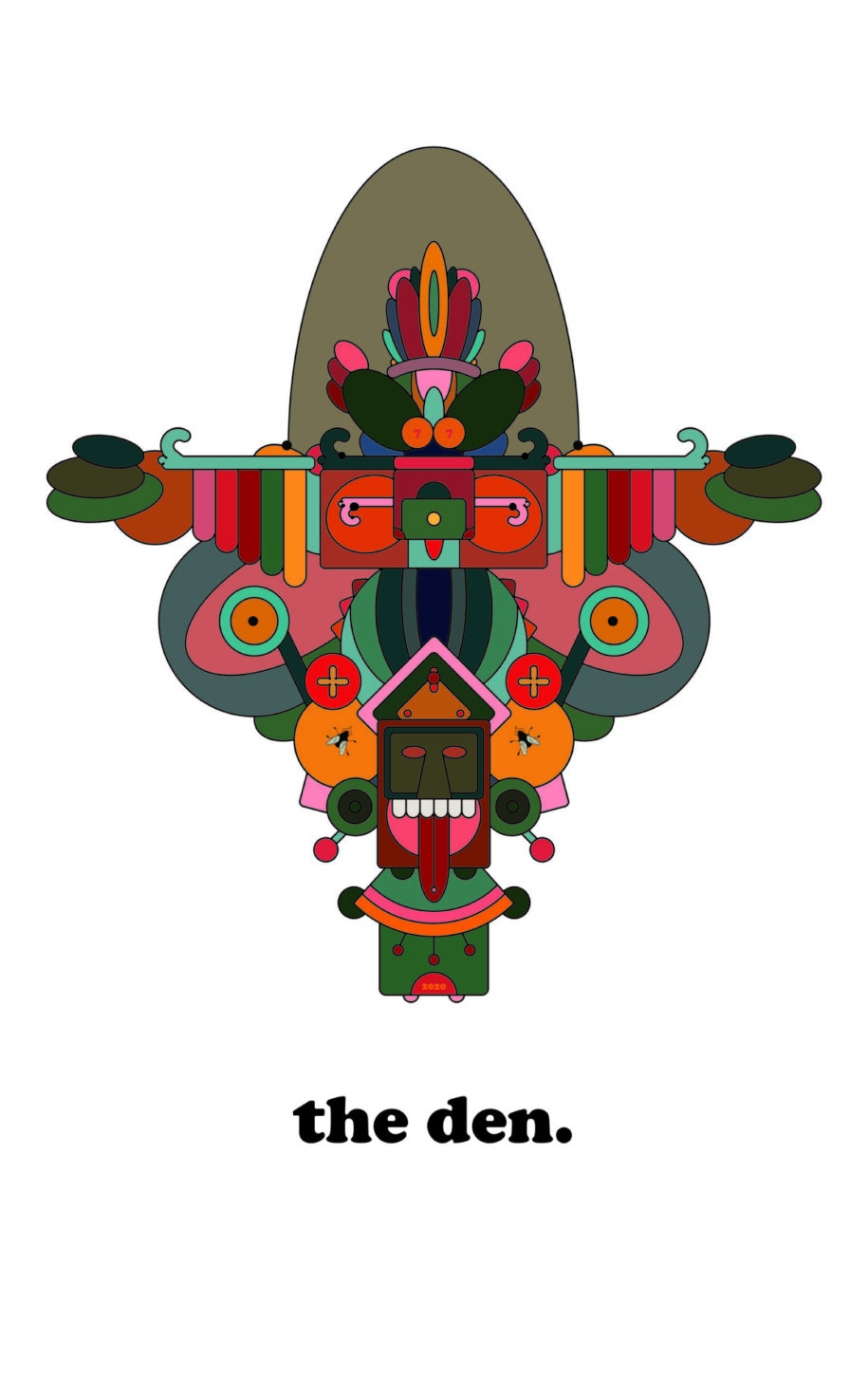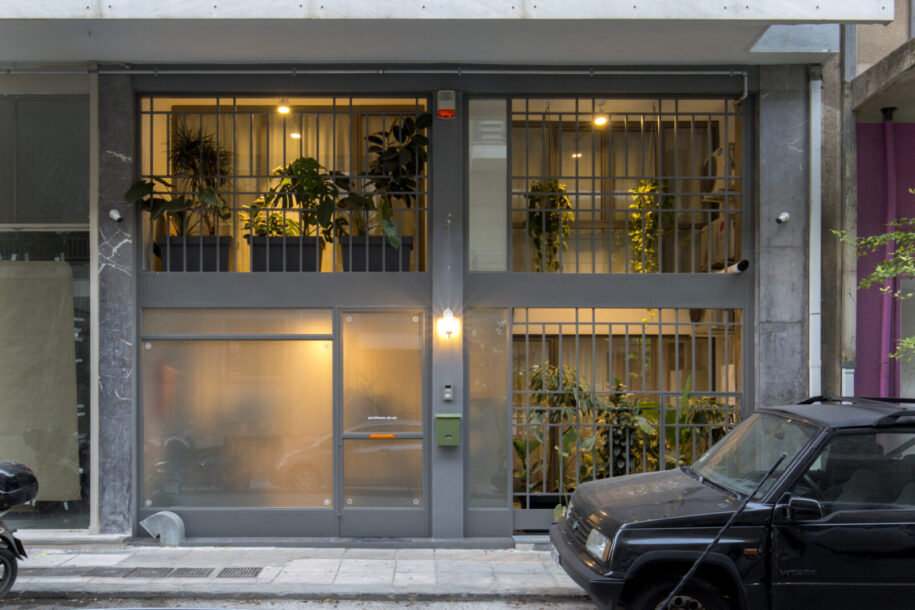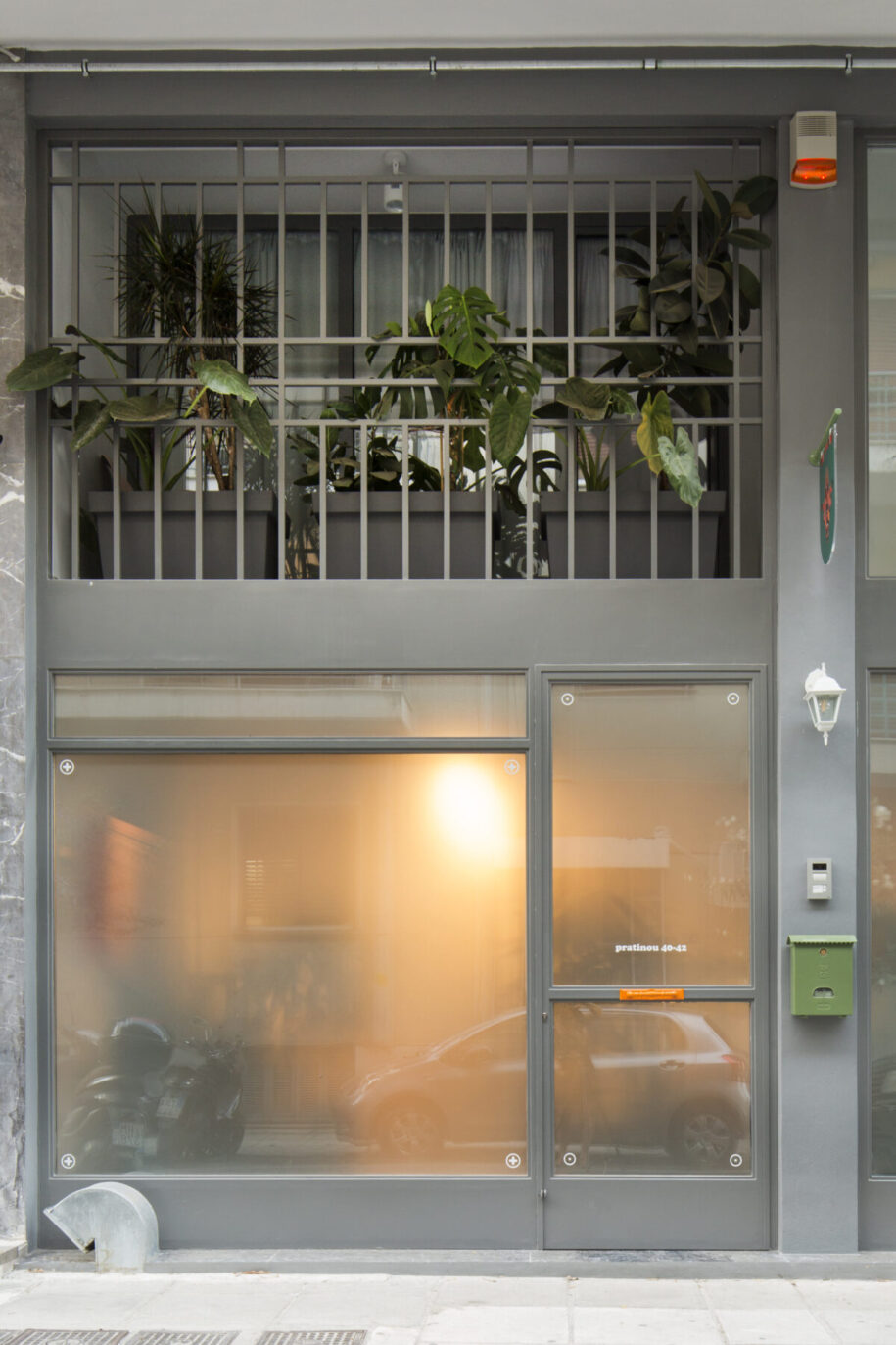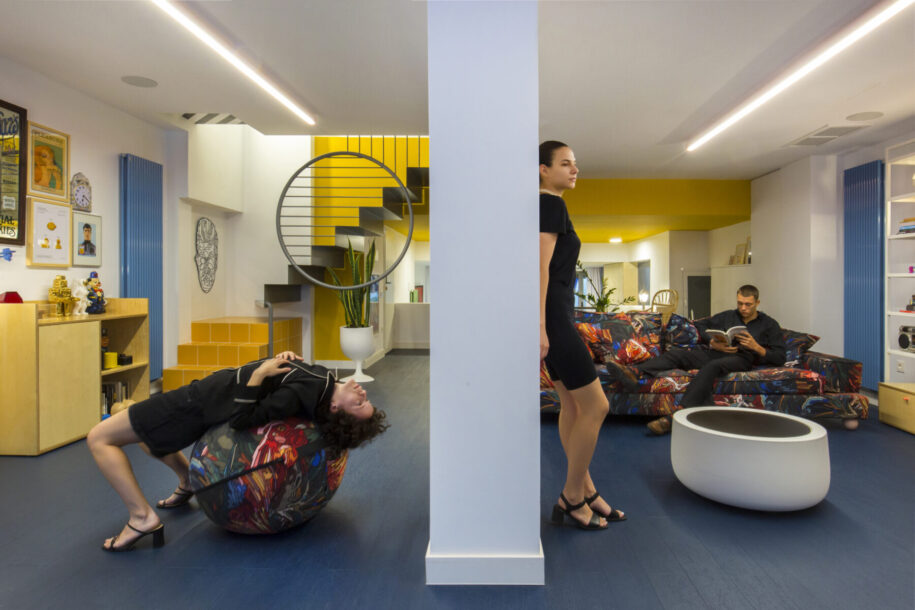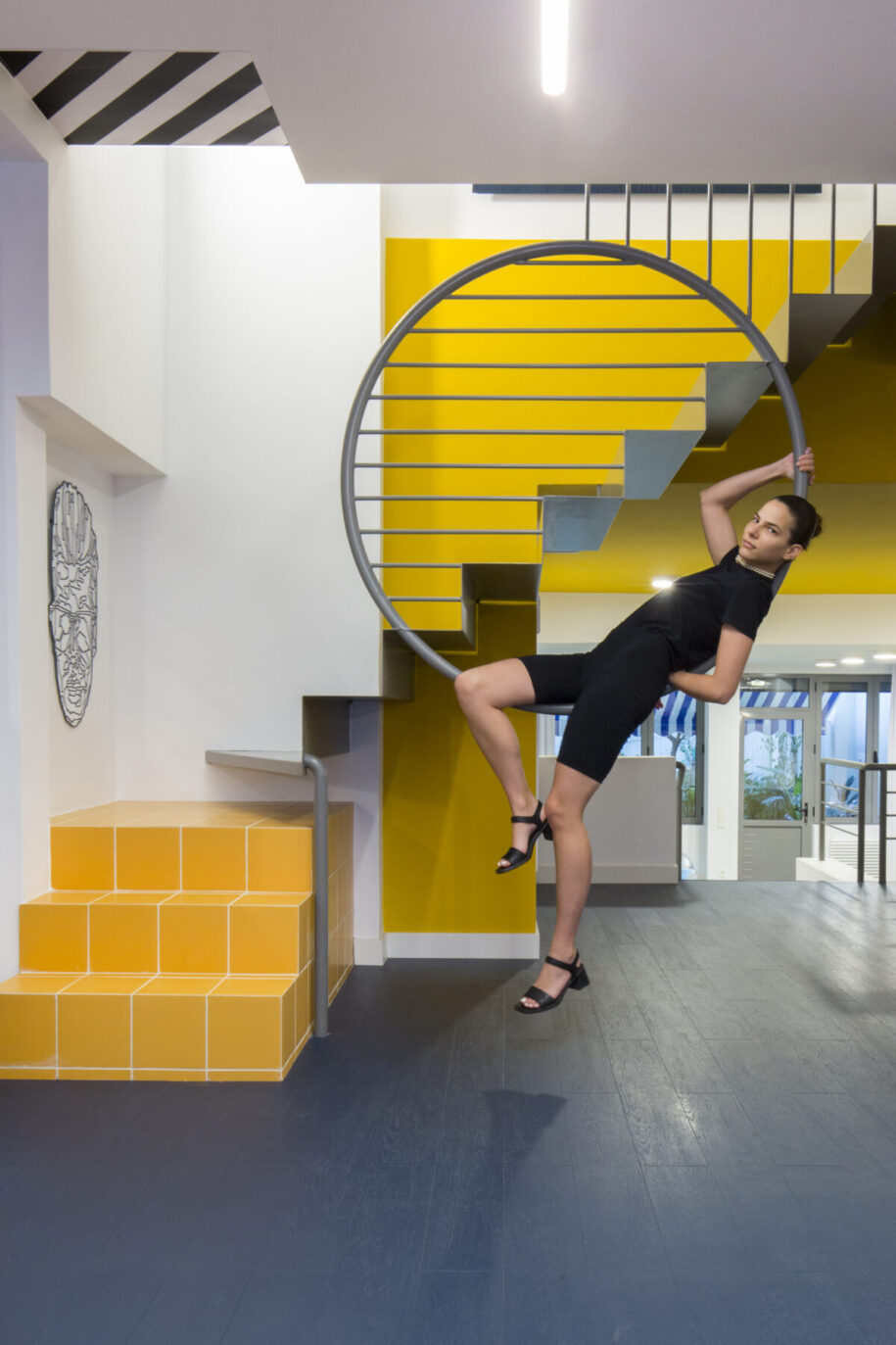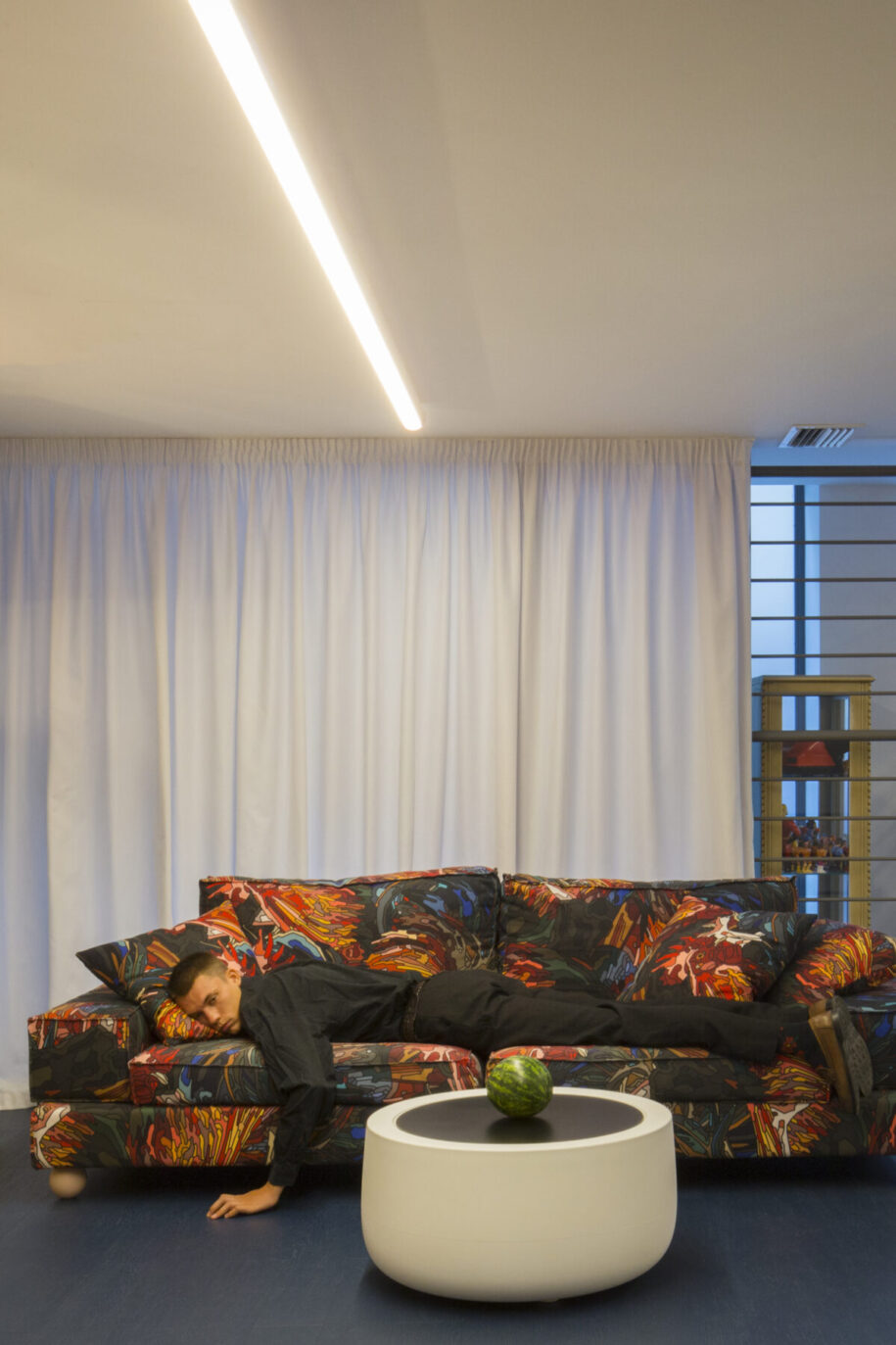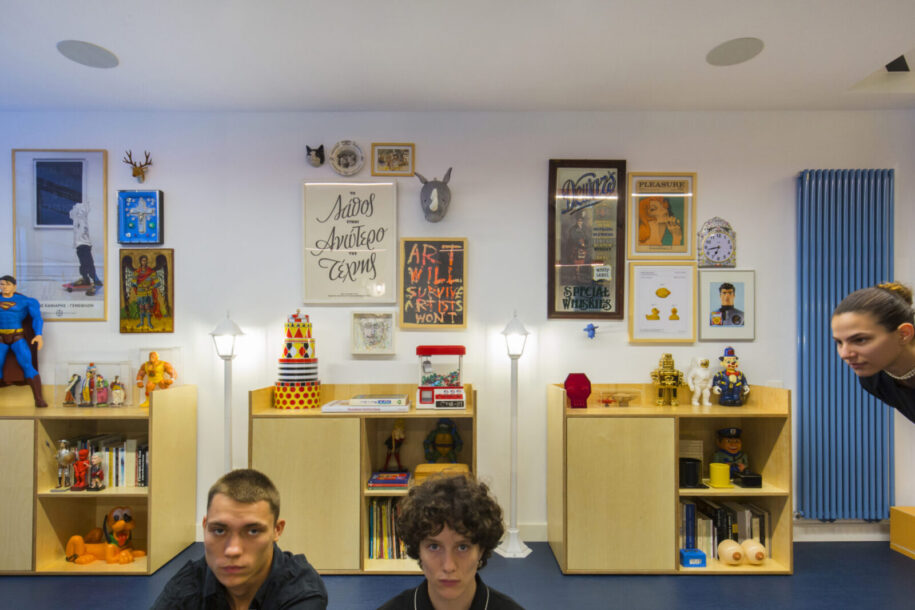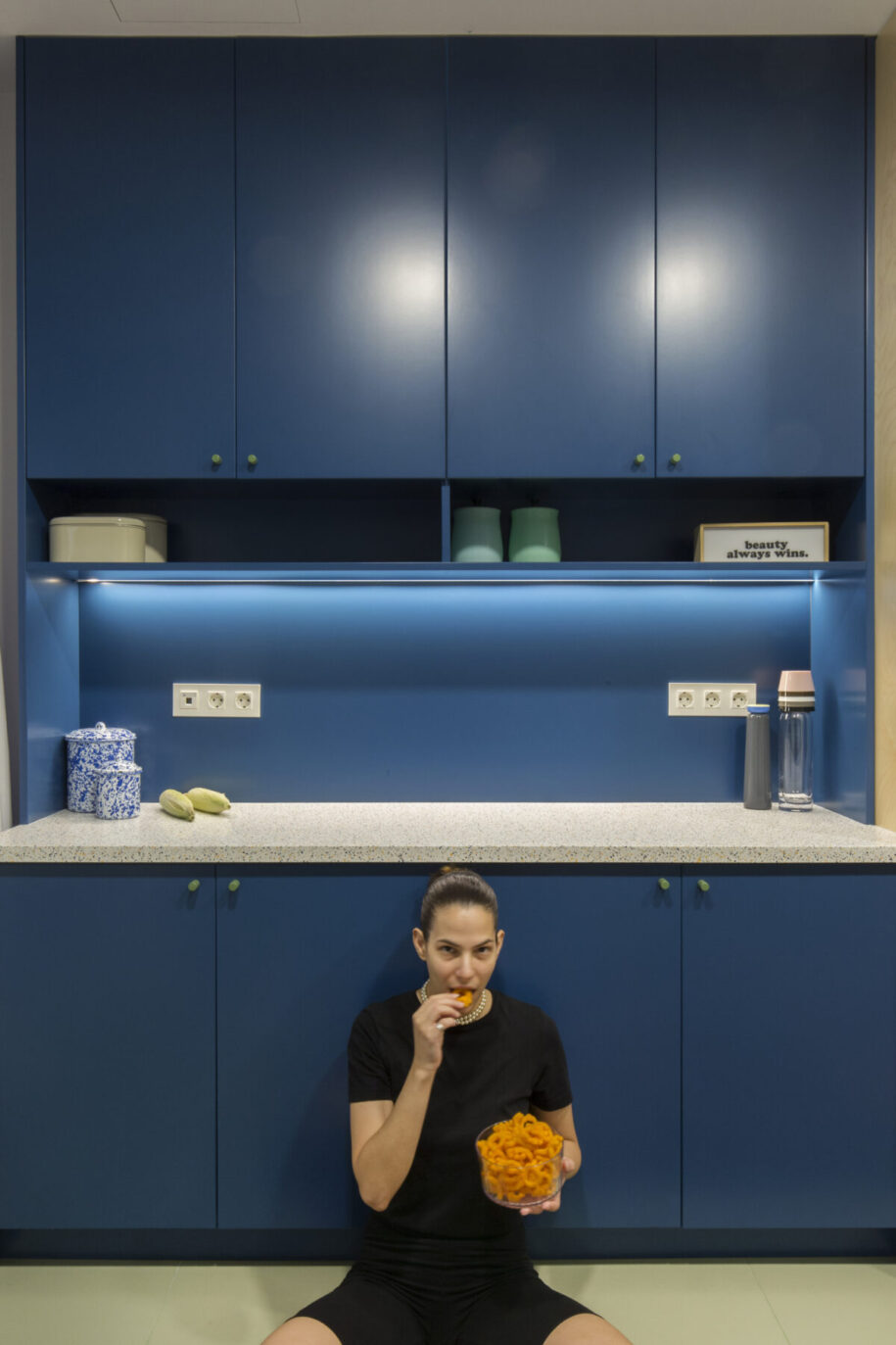 As the brief was to create a living space full of inspiration and originality, studiomateriality curated a selection of special furnishing and created individual themed spaces across the flat, where the loved-ones can gather and share precious time together.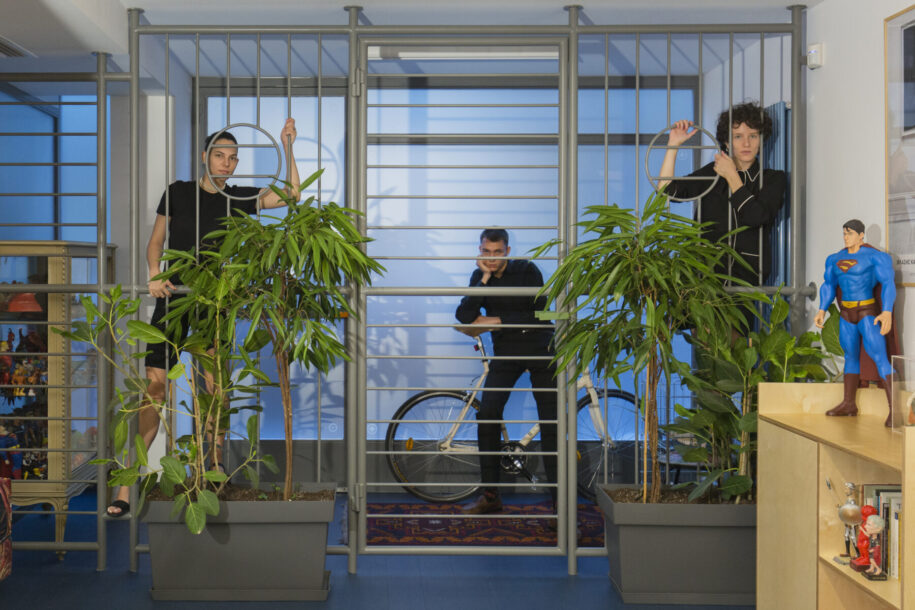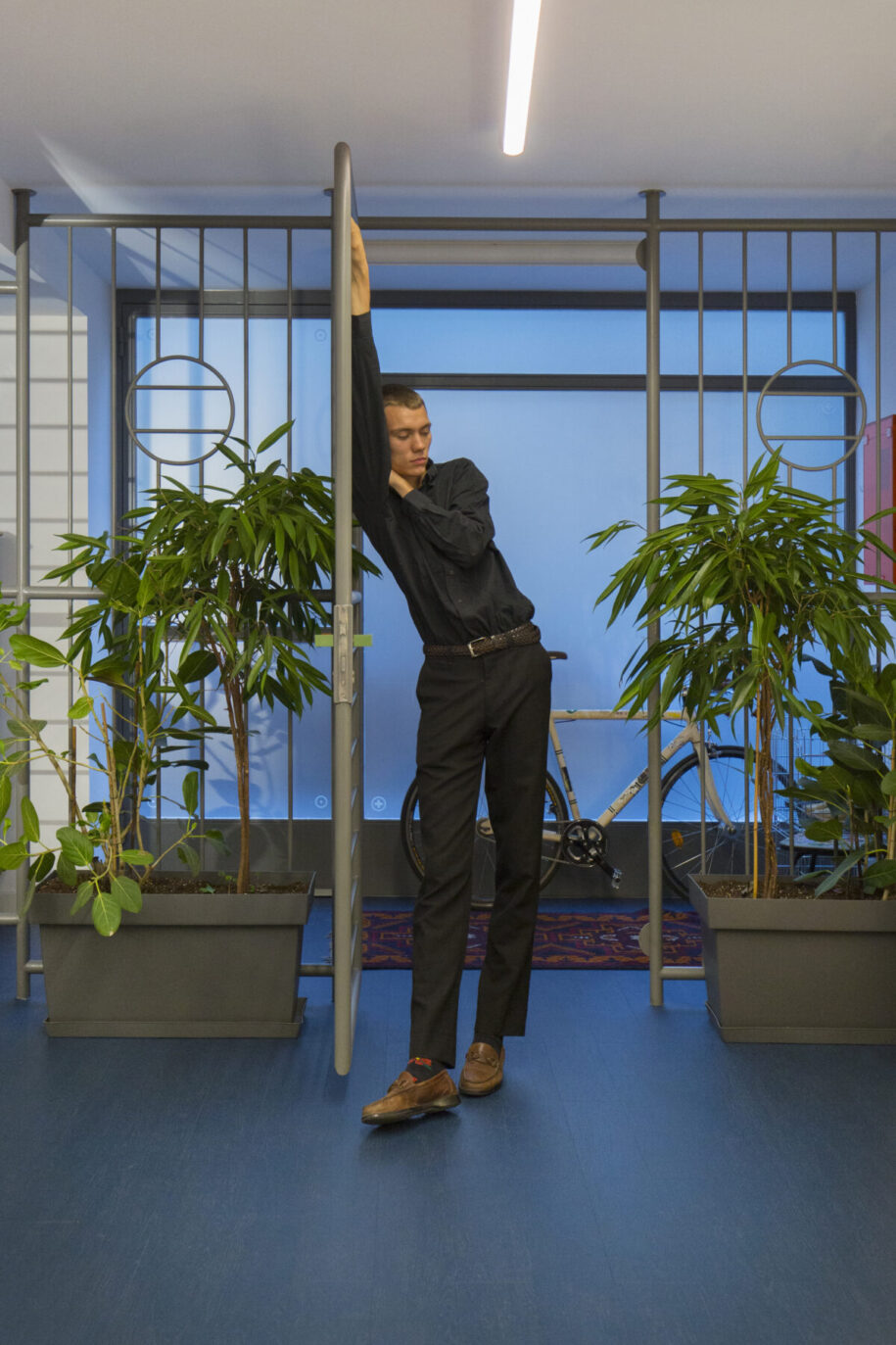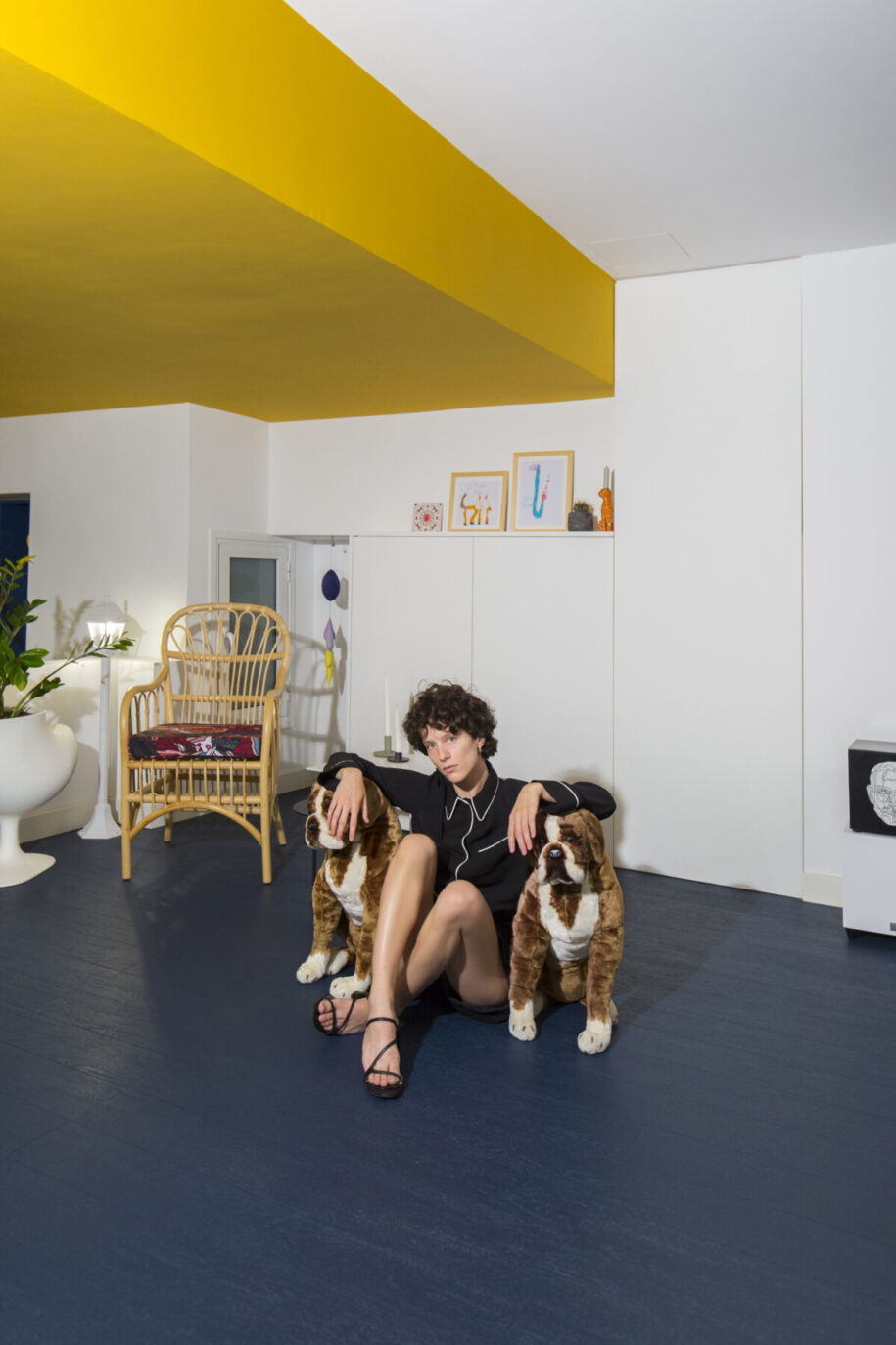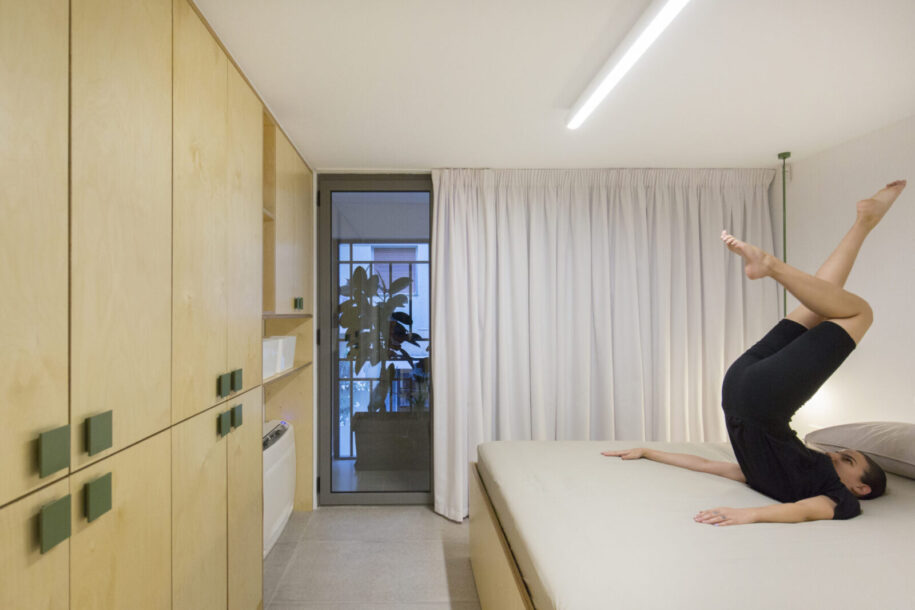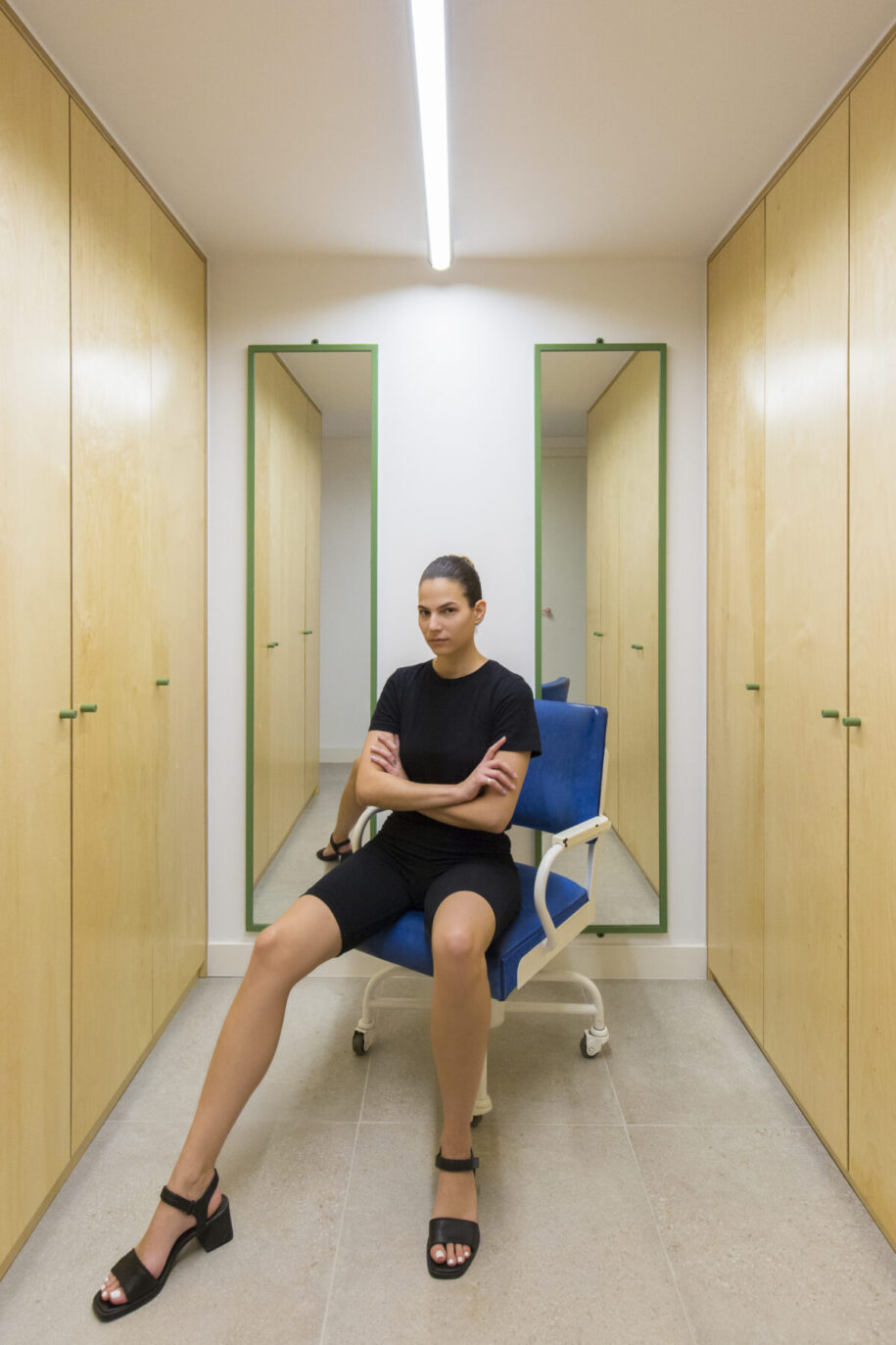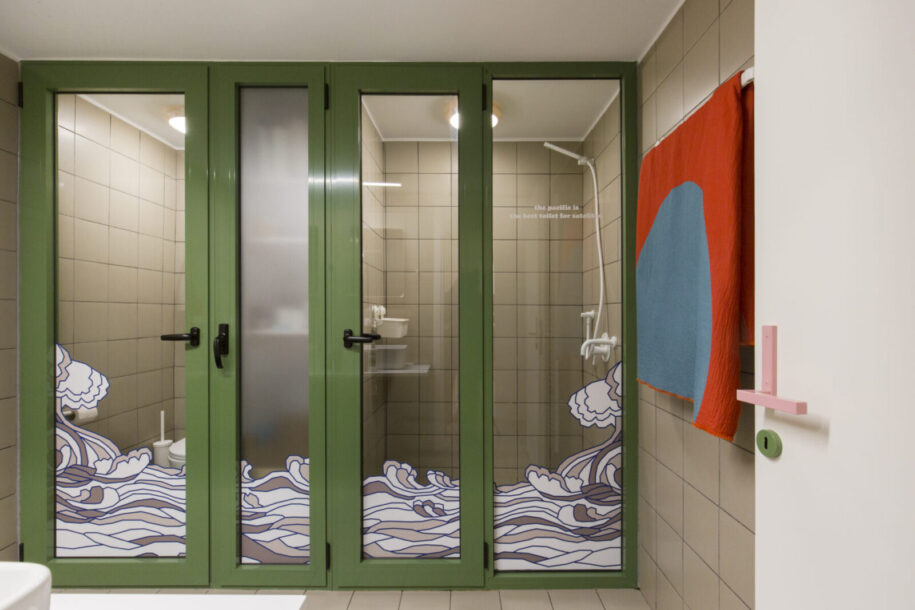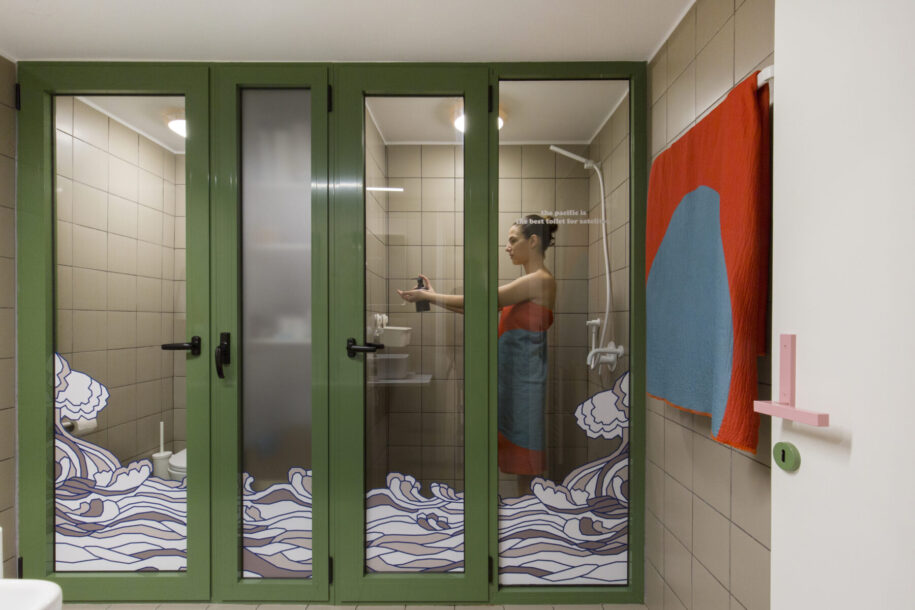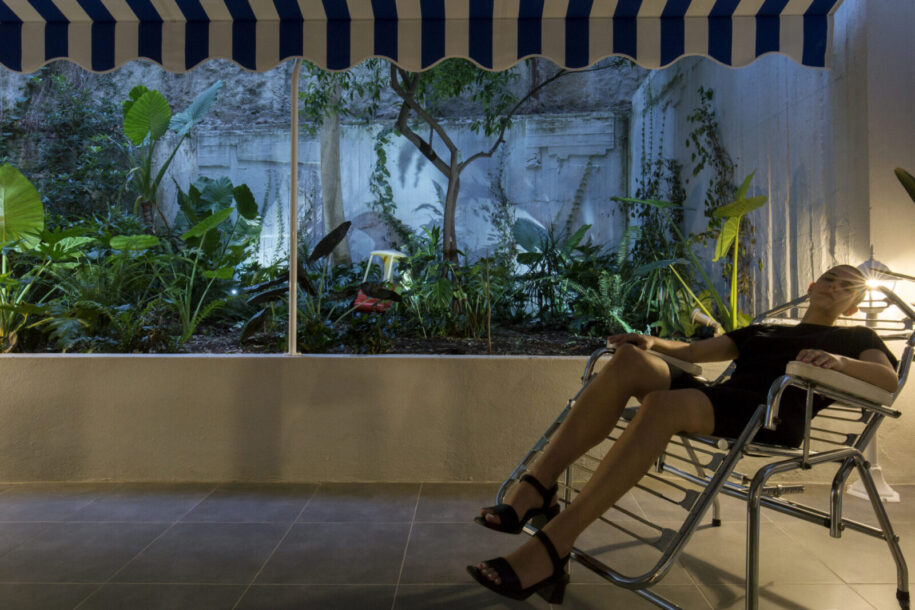 The home is a luscious open and multi-level space with several living rooms, a large kitchen and three pop bathrooms, expressing fluidity between the different indoor rooms. The entrance door is a glassy door that welcomes you to a hall and then a metallic railing door leads to the main space. A wall that displays artworks and memorabilia that decorate the wooden shelves are set there, on the left of the entrance room.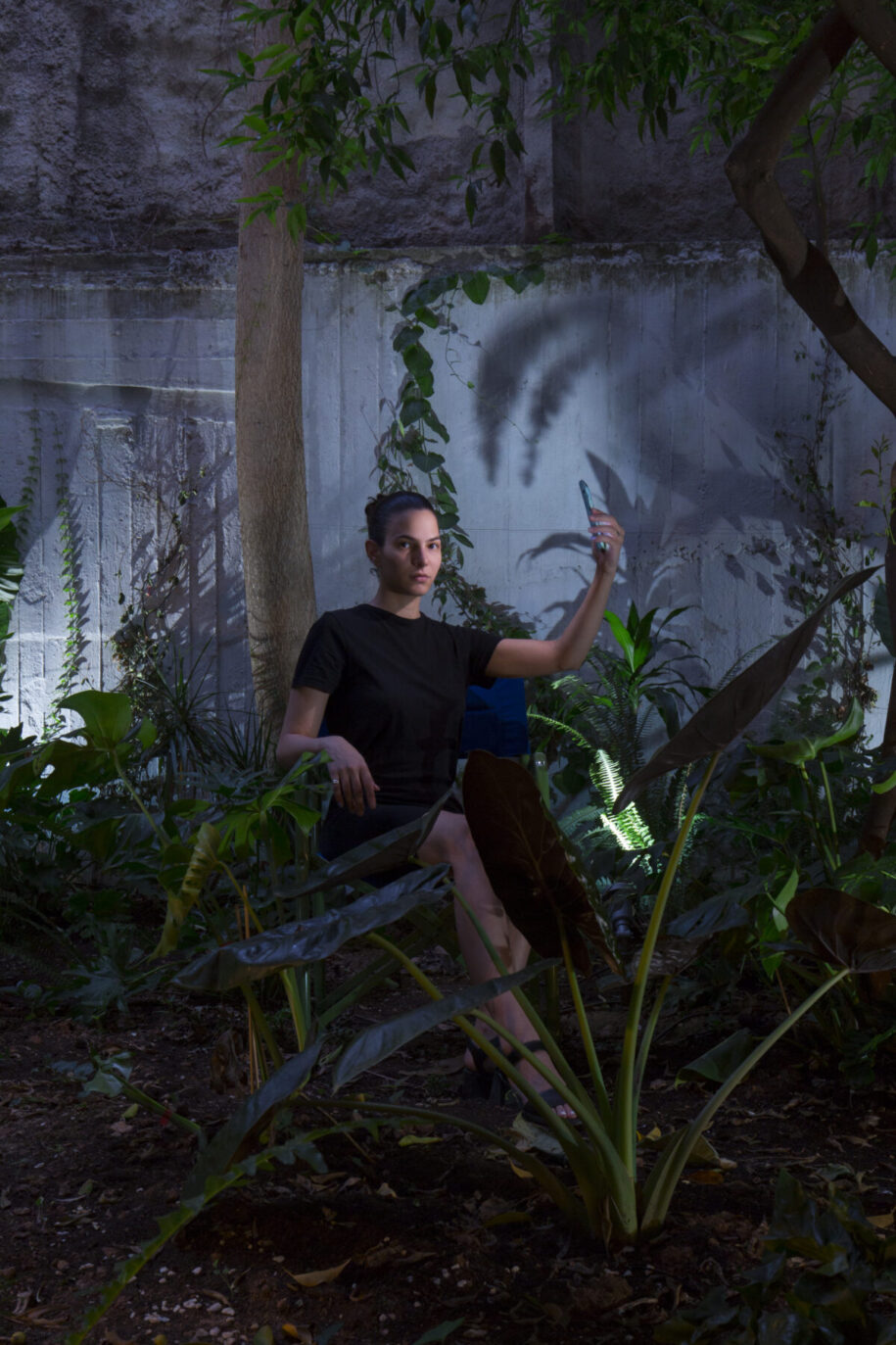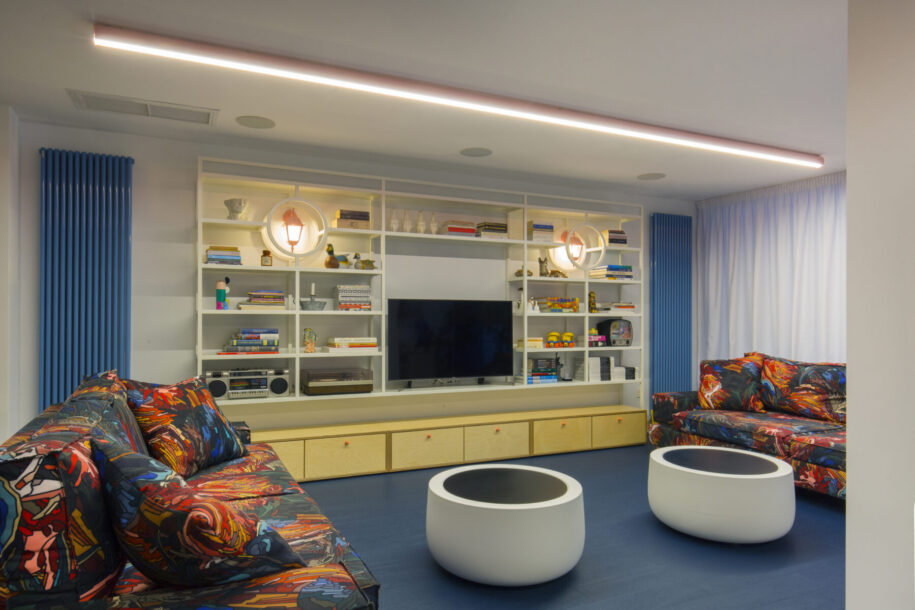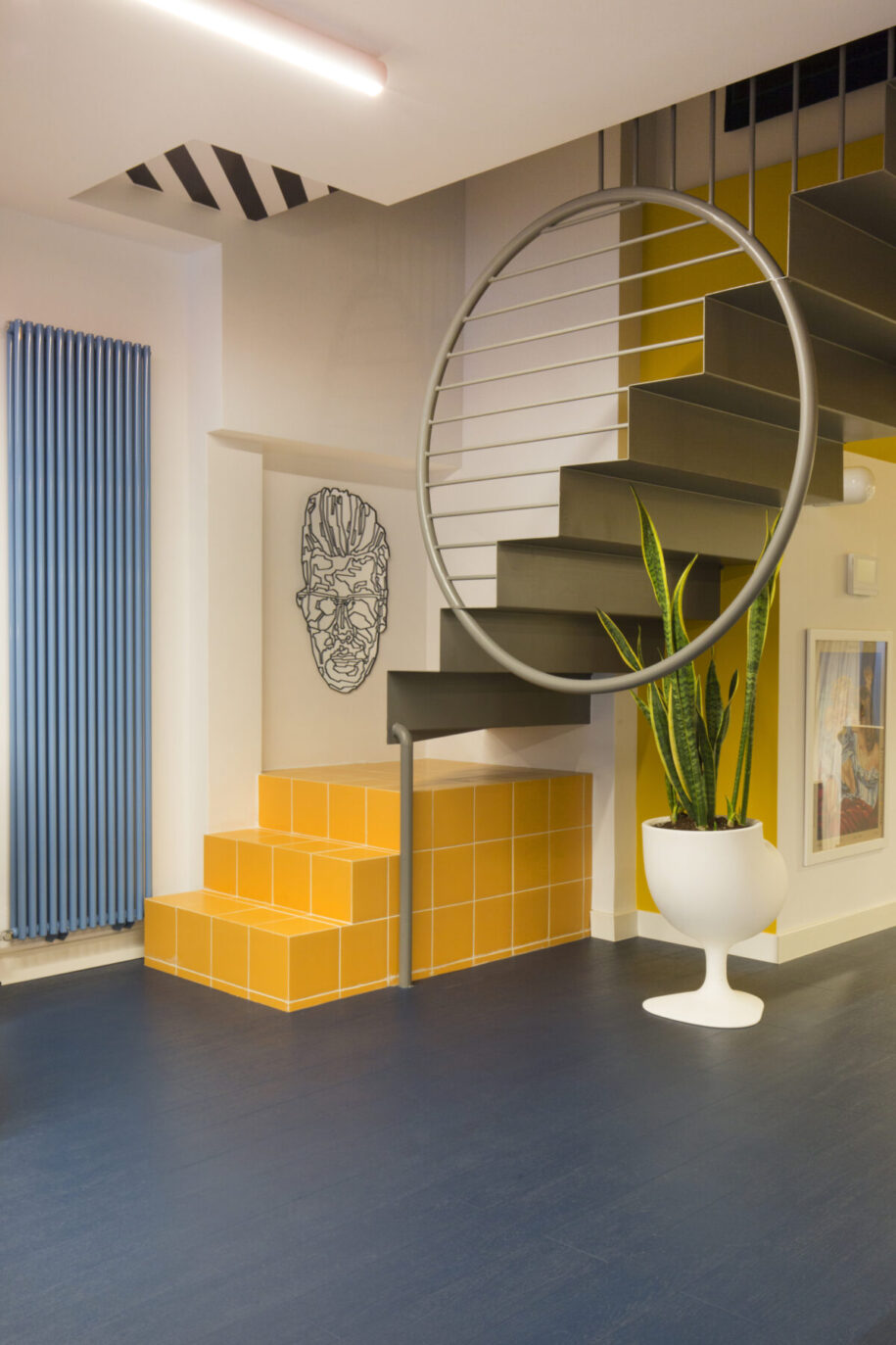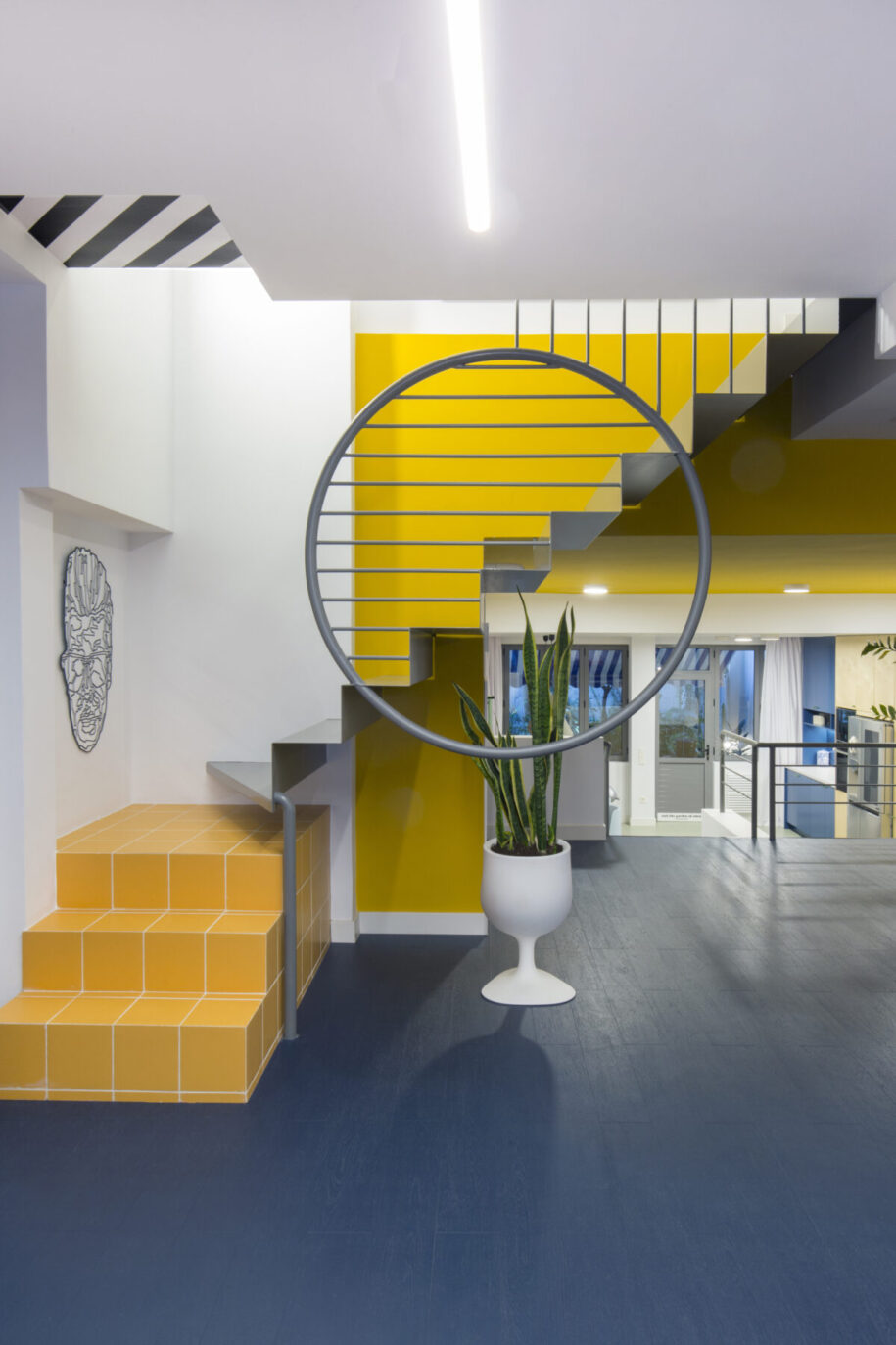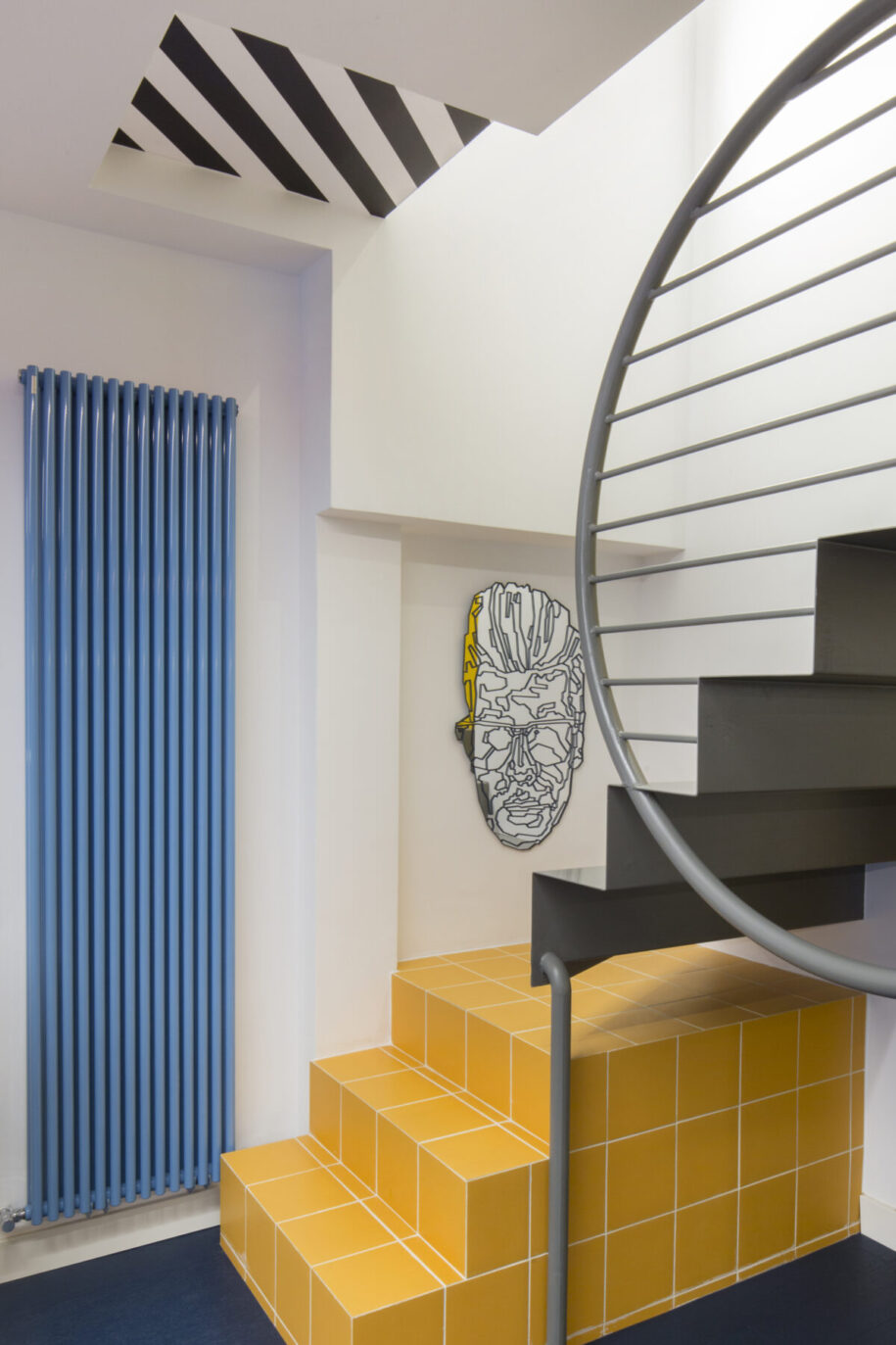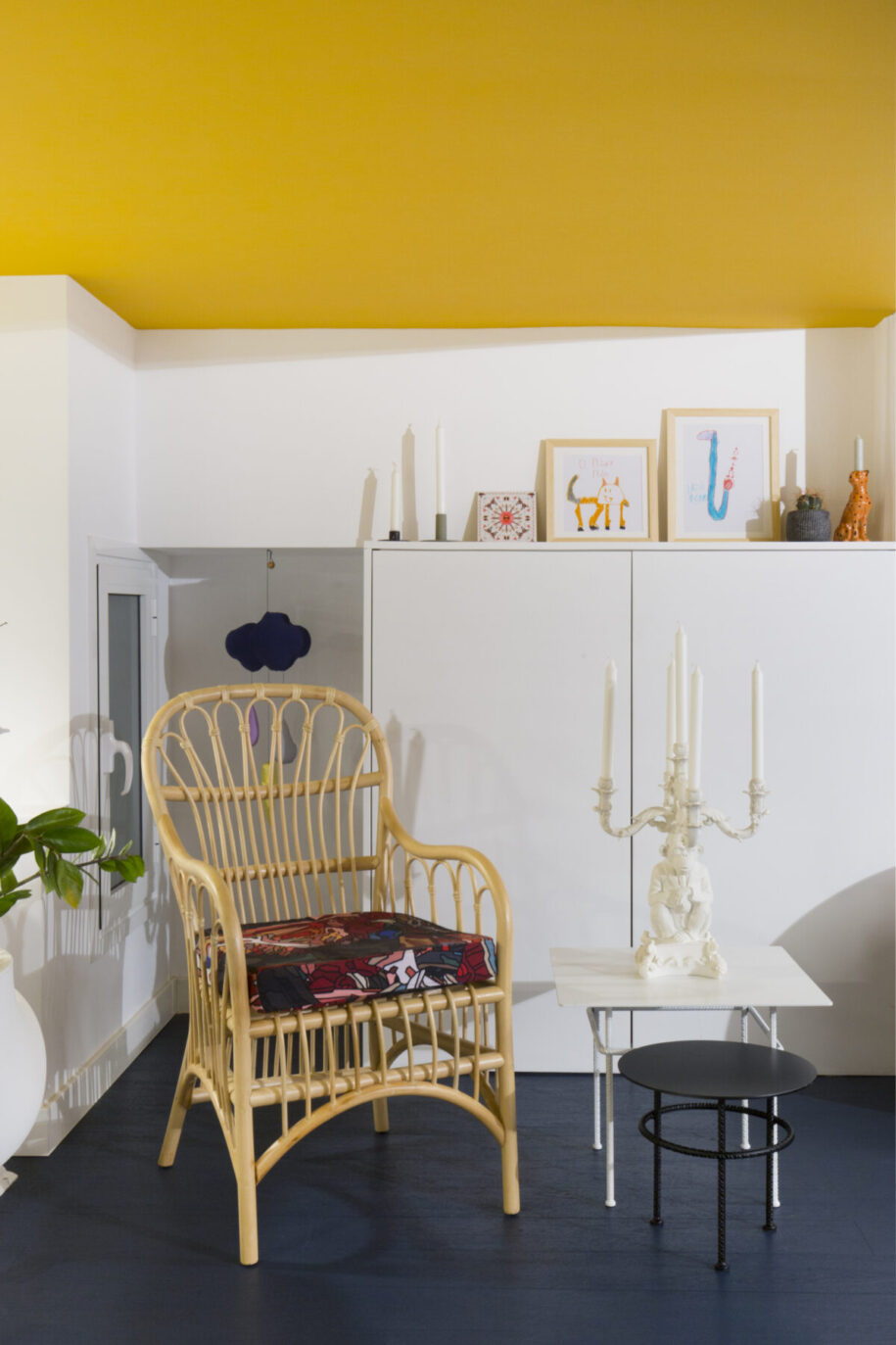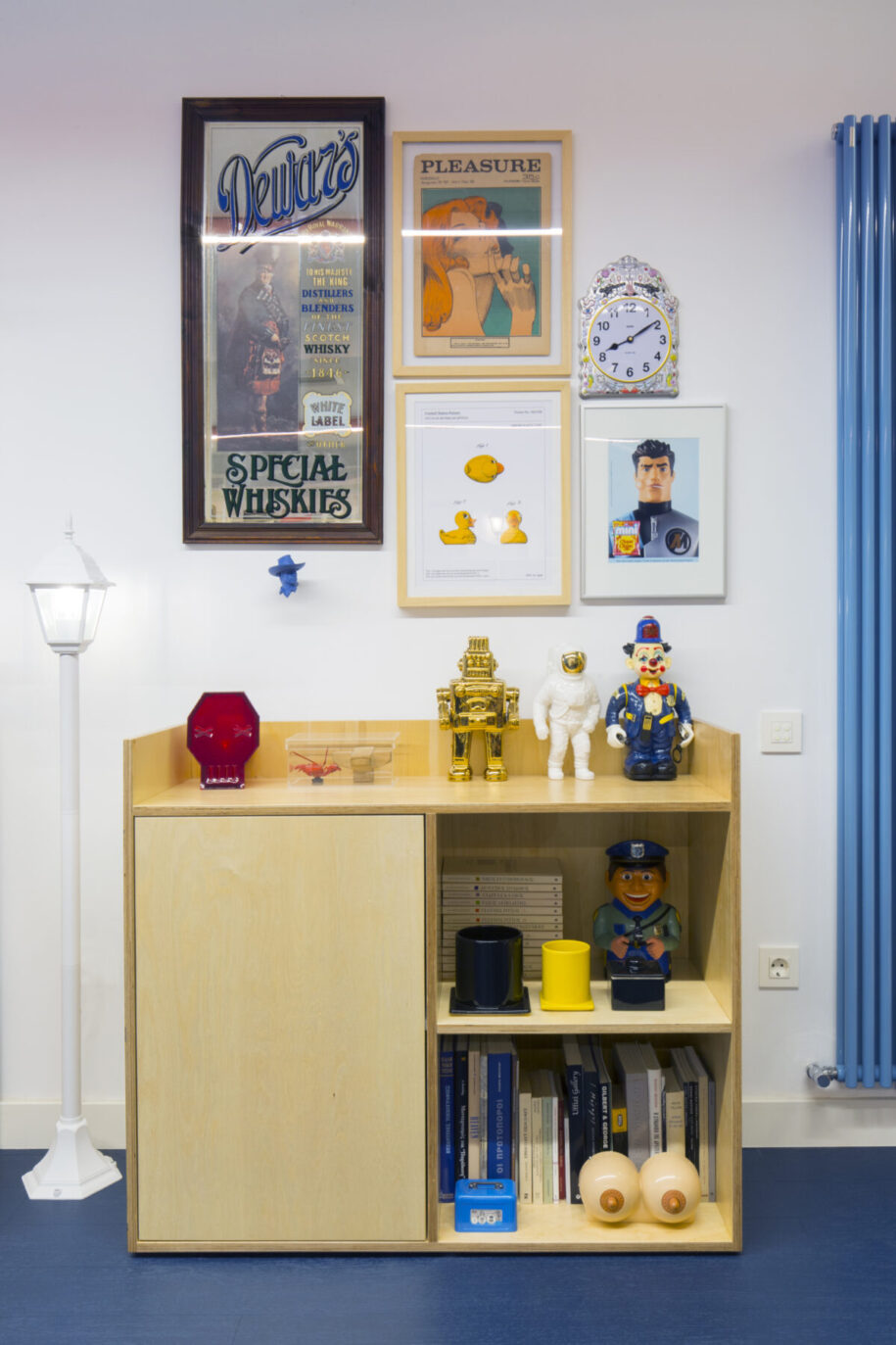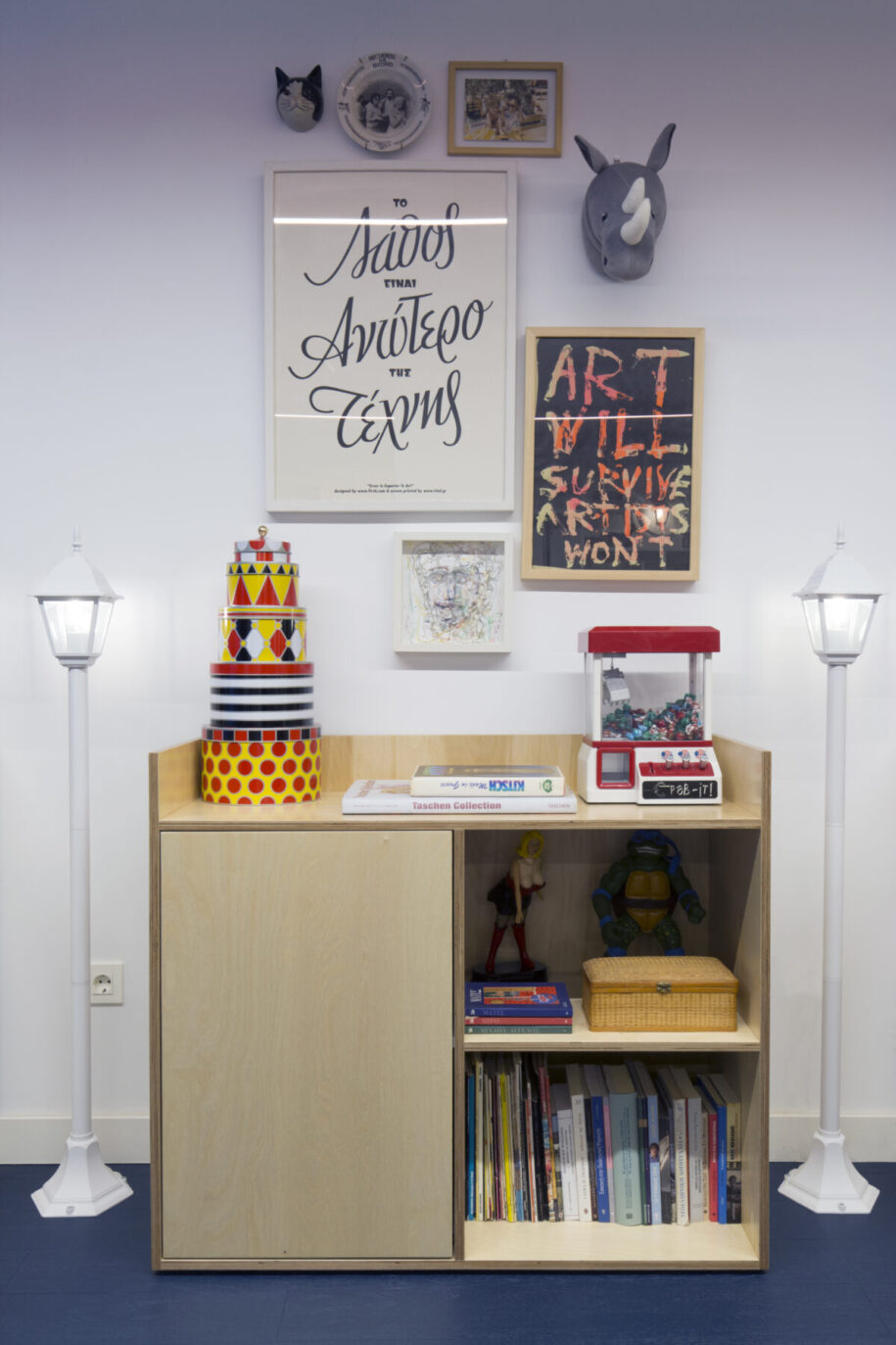 All the walls of the property are painted white, featuring as a canvas.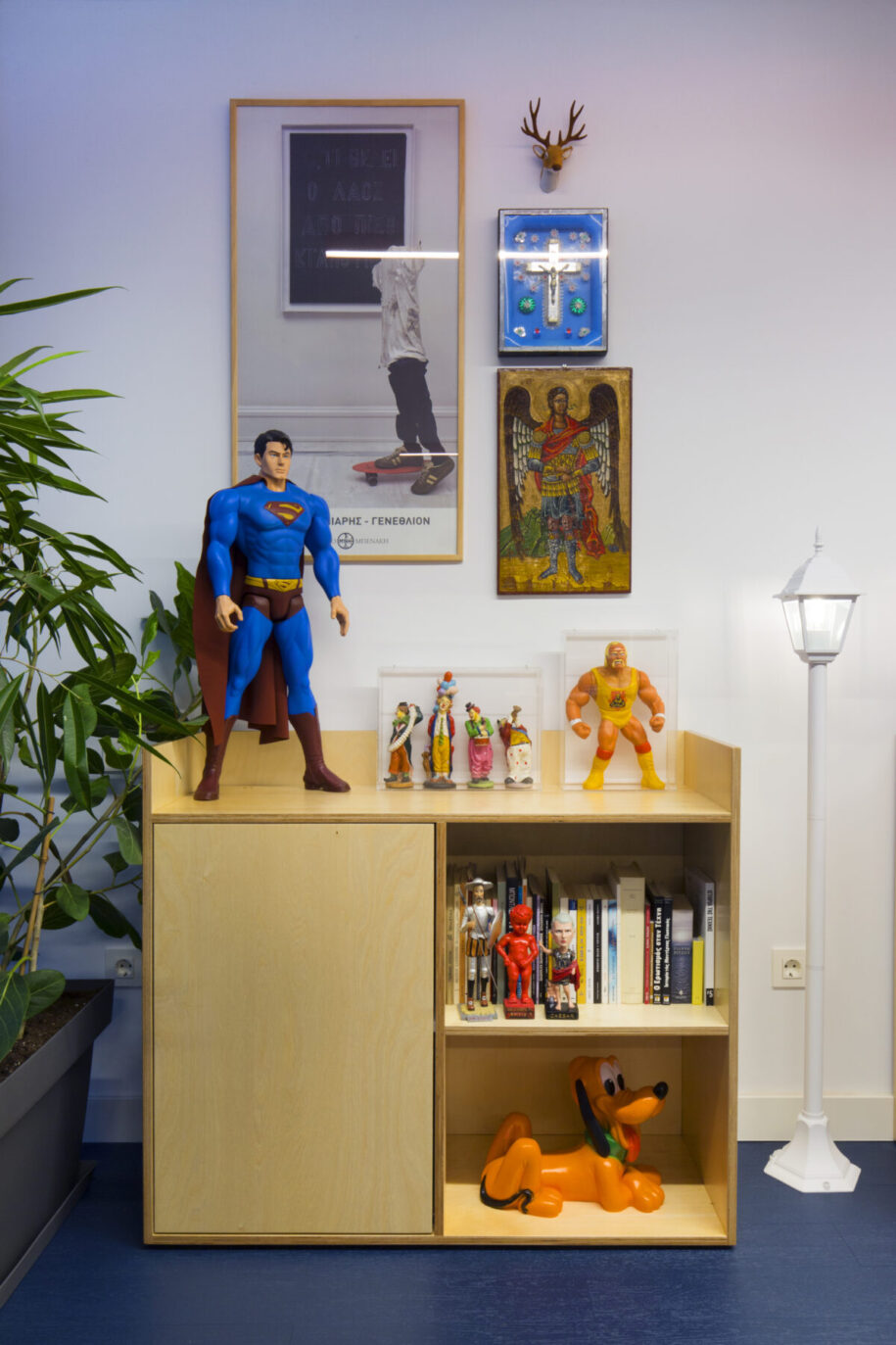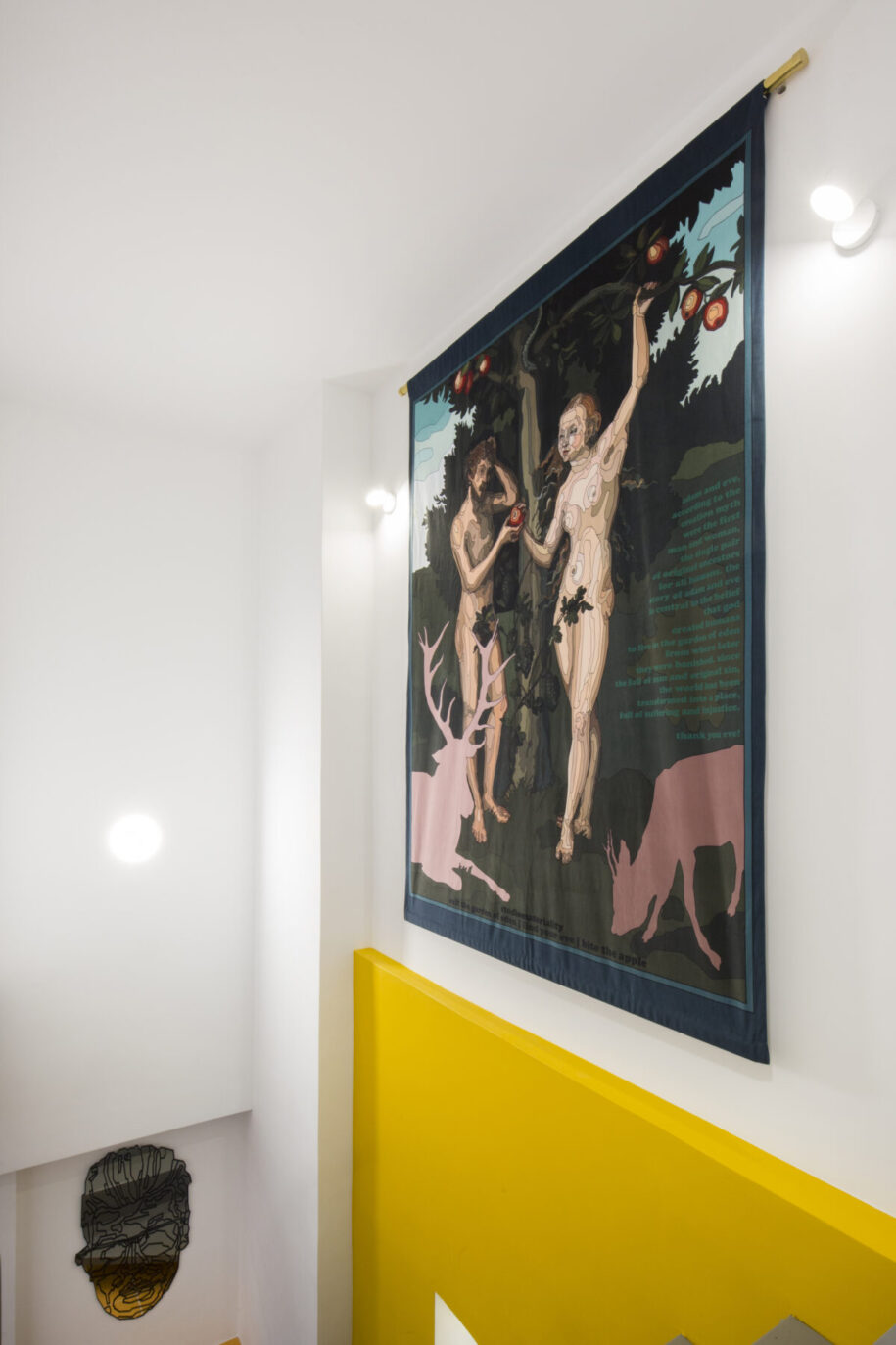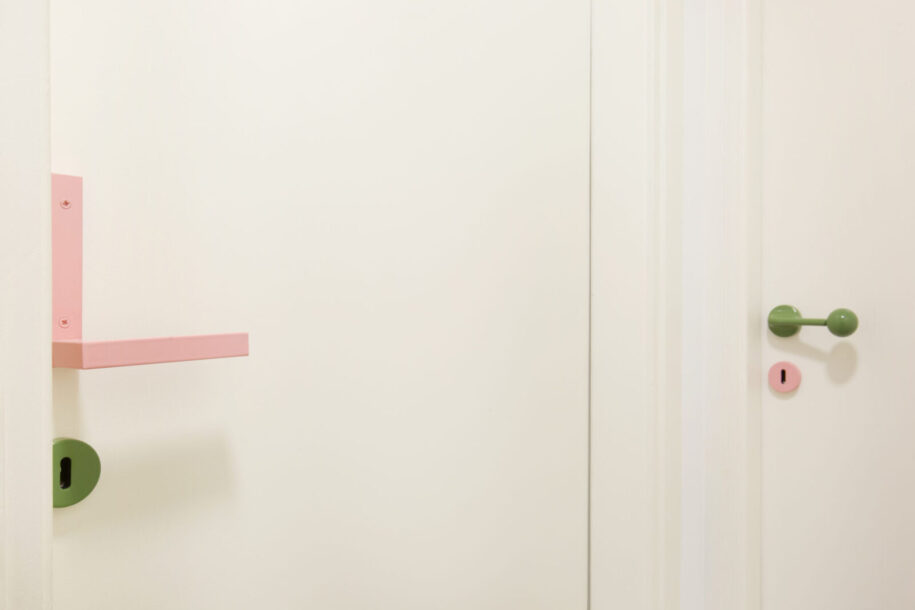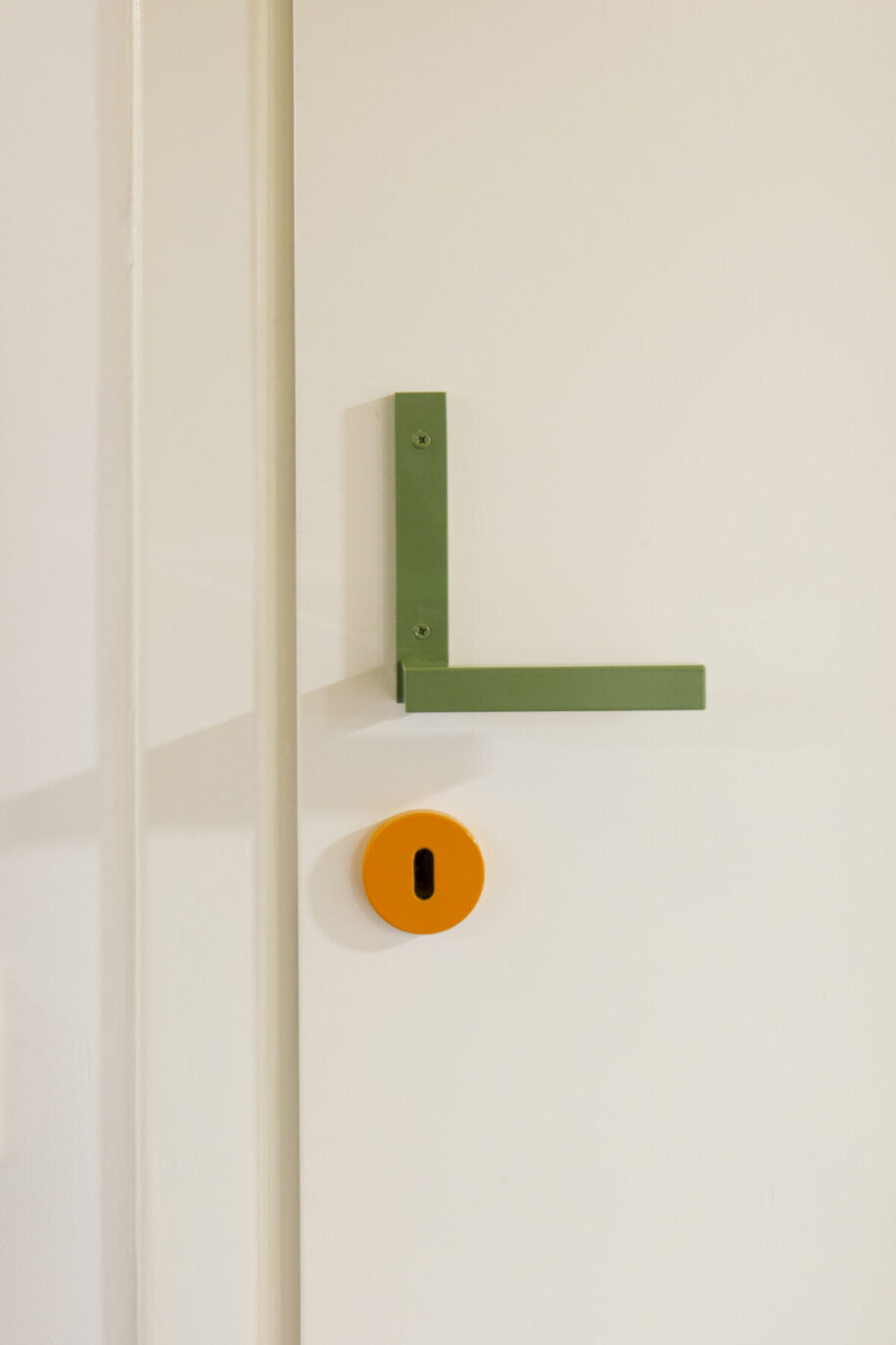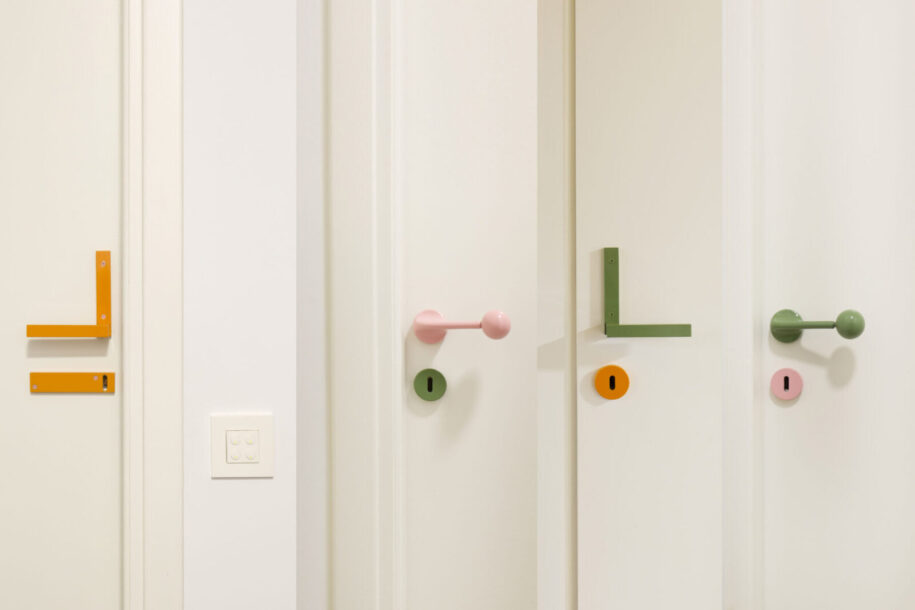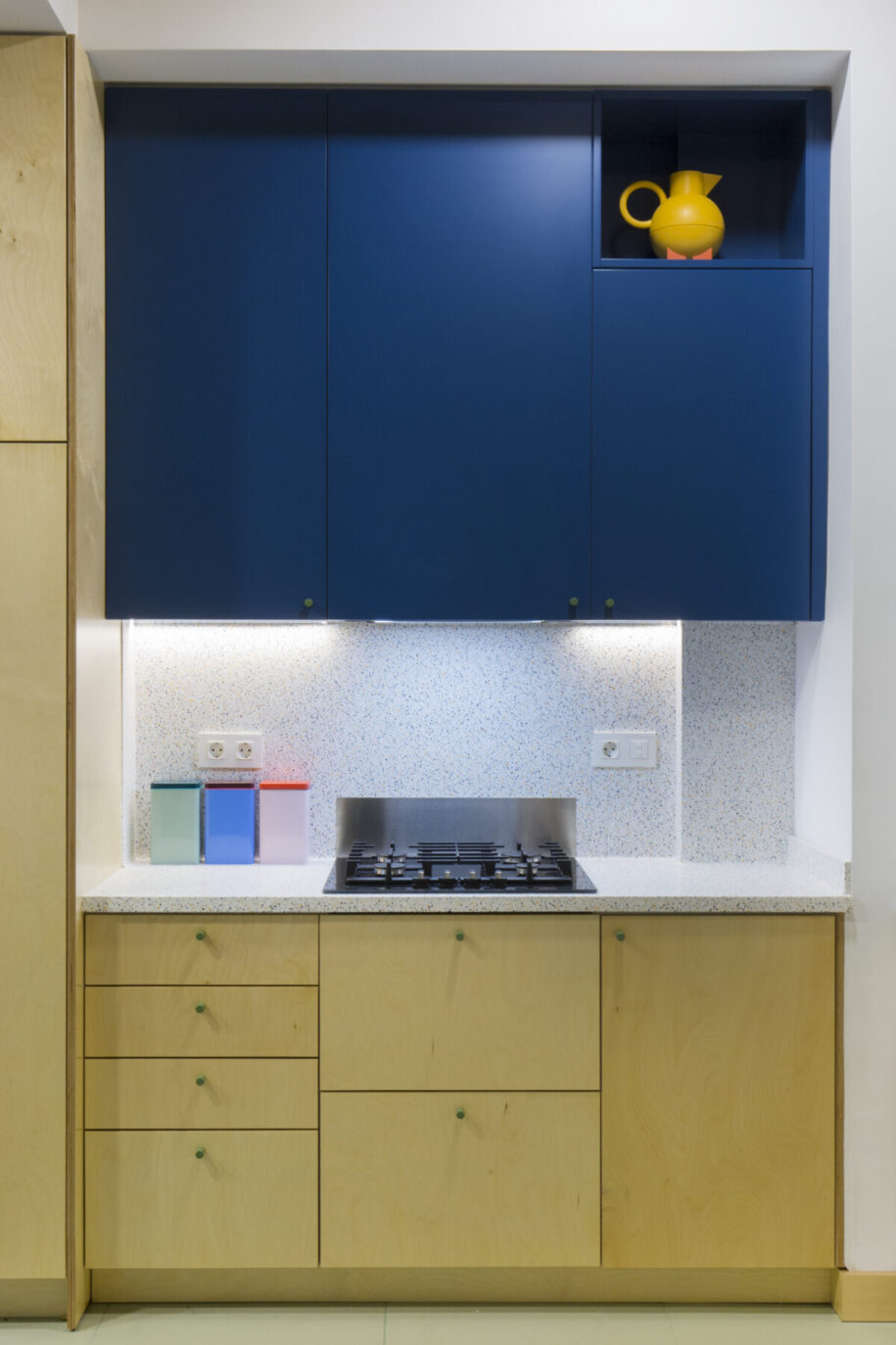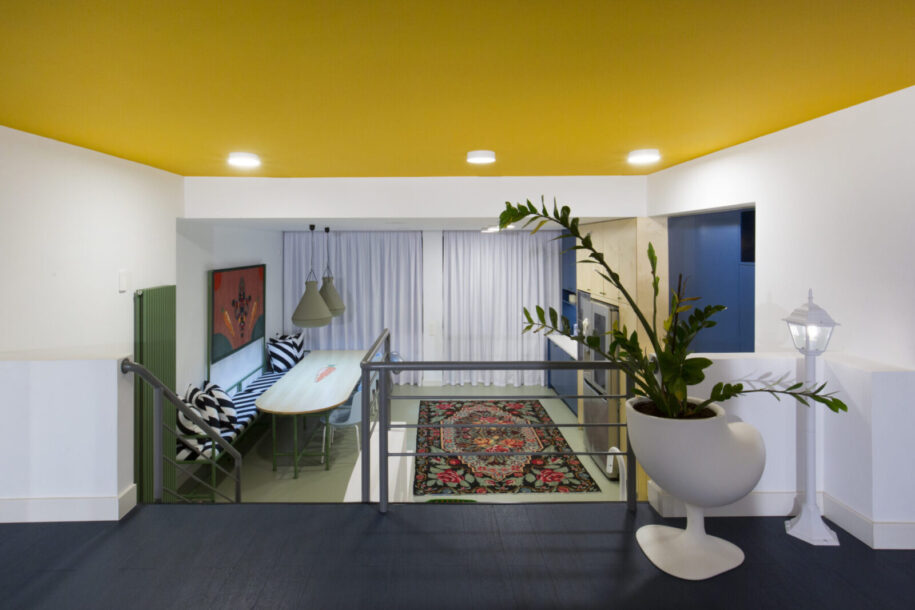 Large amounts of folk are injected indoors, through woven rugs, textiles in furnishings and artworks. Splashes of blue and yellow are spread into some auxiliary walls, floor and radiators. The dining room is located at the ground floor with access to "the garden of eden". An urban jungle is there to fill you up with oxygen and greenery.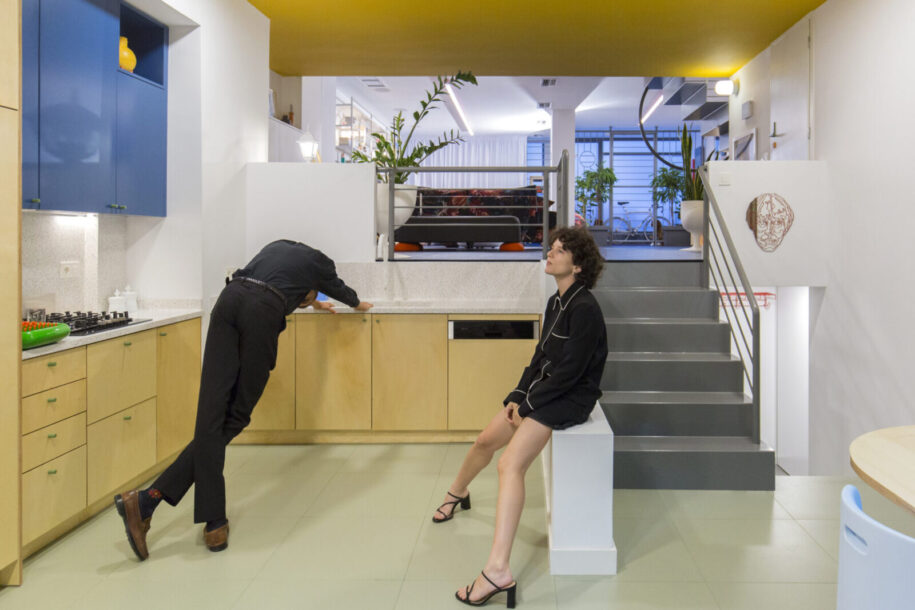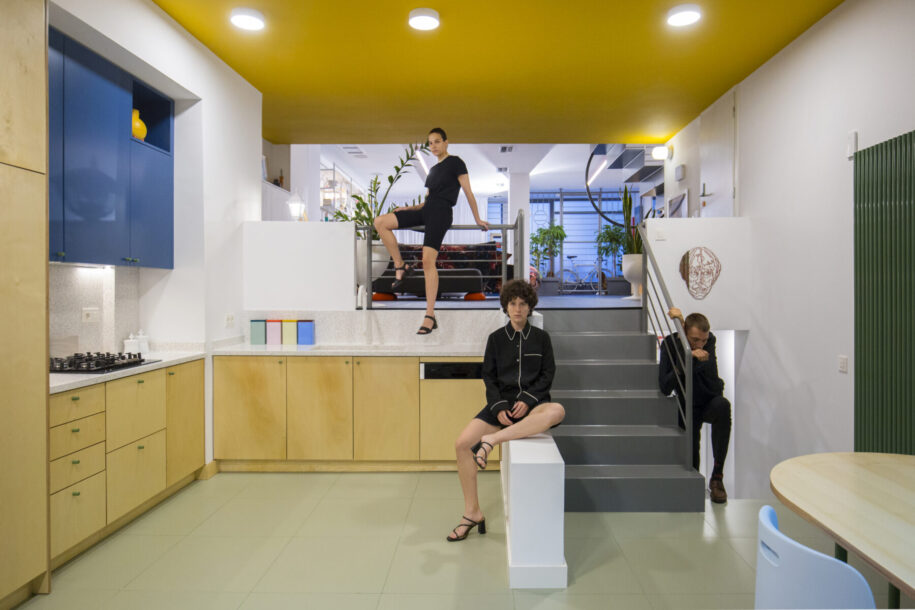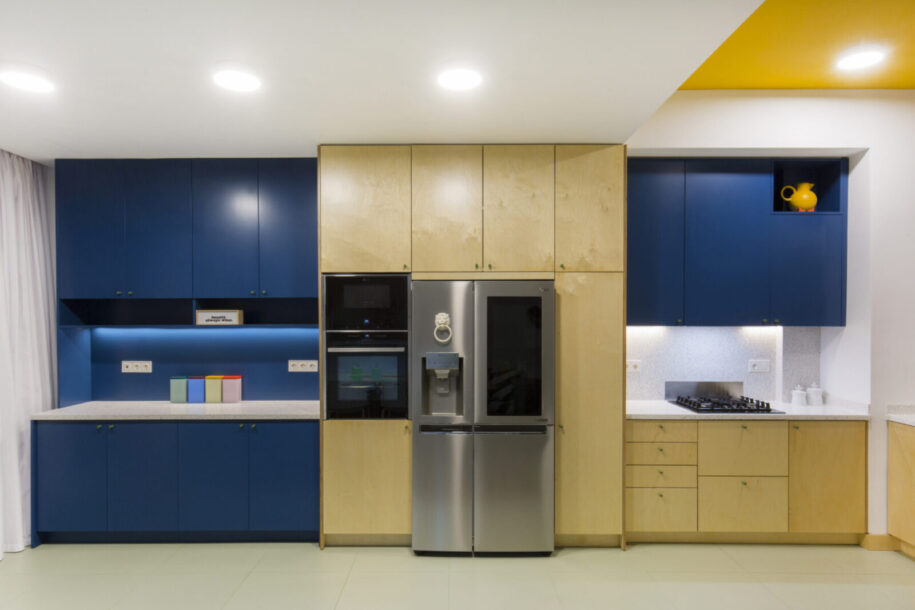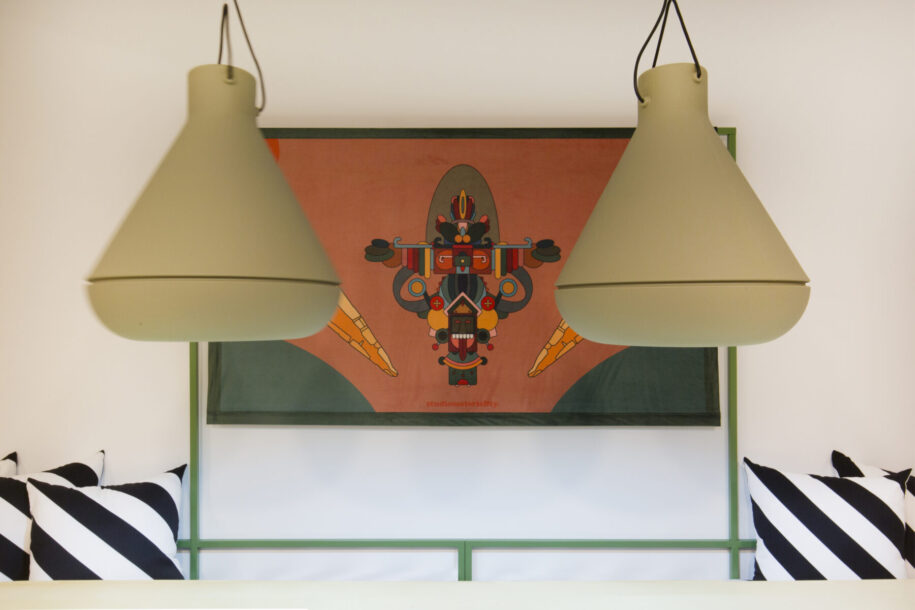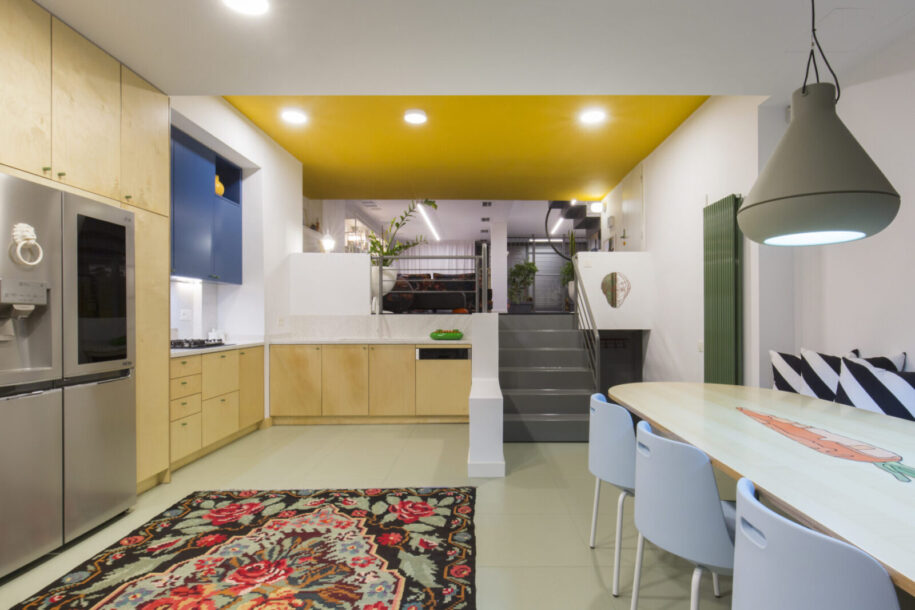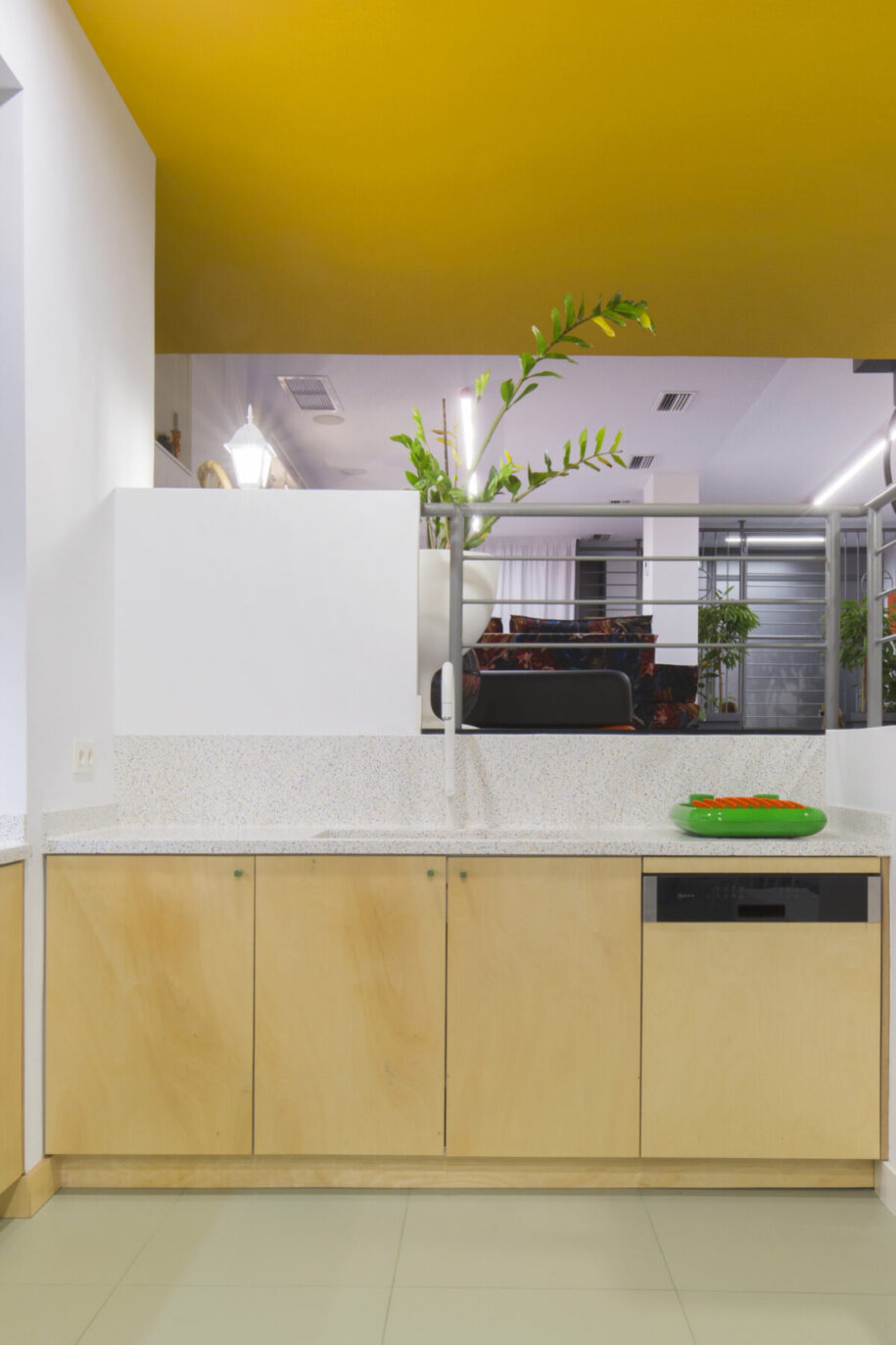 A funky and eccentric op-art themed bench with cushions, a white oak dining table and a colorful folk artwork on the wall are across the minimal blue and functional kitchen. Some steps lead up to a separate space. A lounge room that contains impressive studiomateriality textiles featured on furnishings provides at the same time a lofty concept behind the architectural design of the property.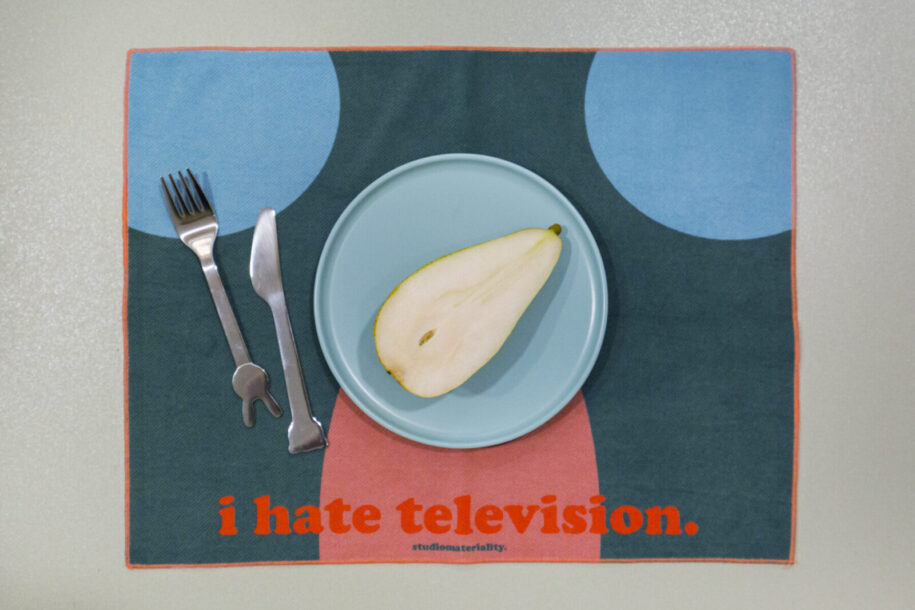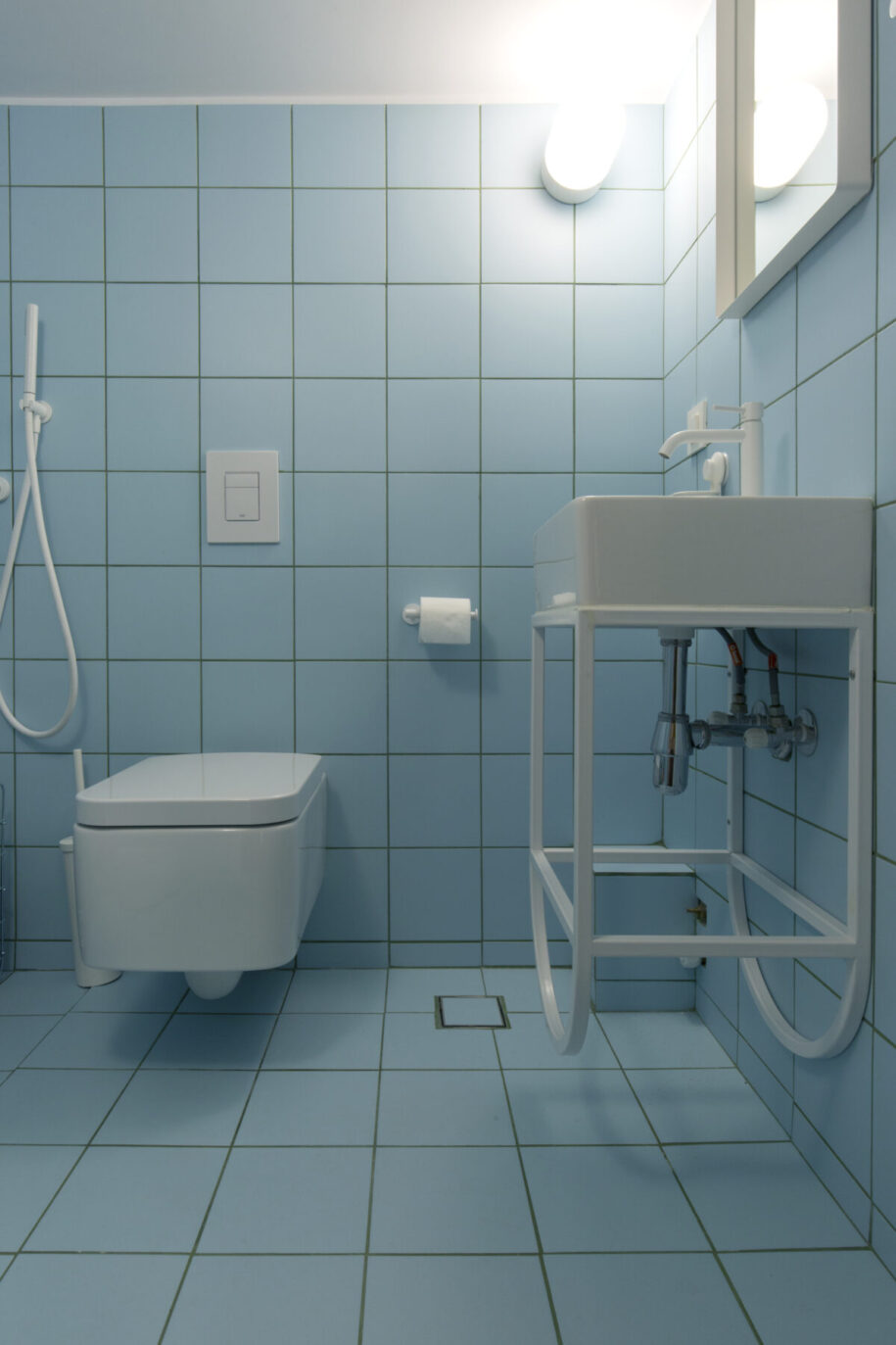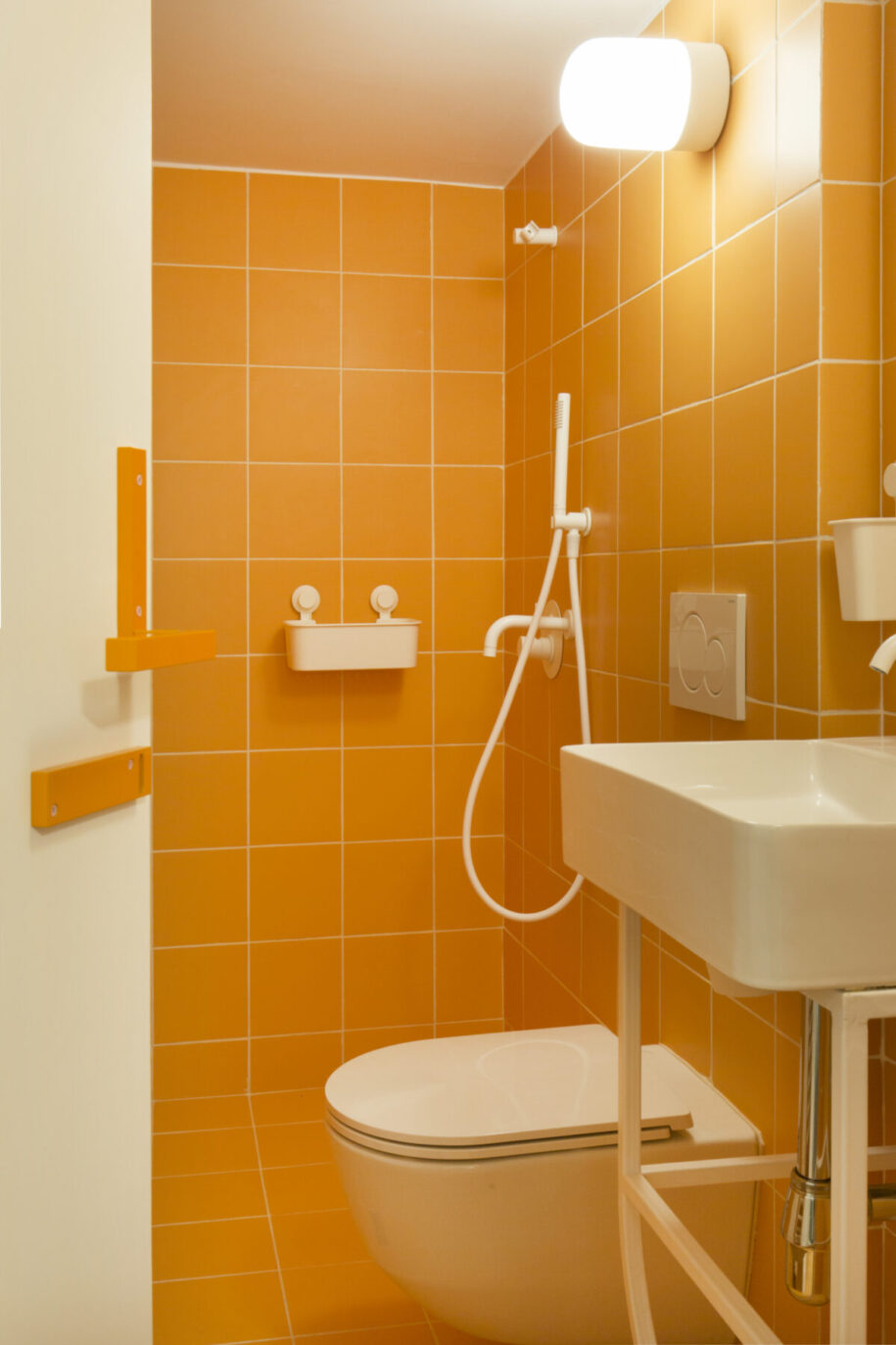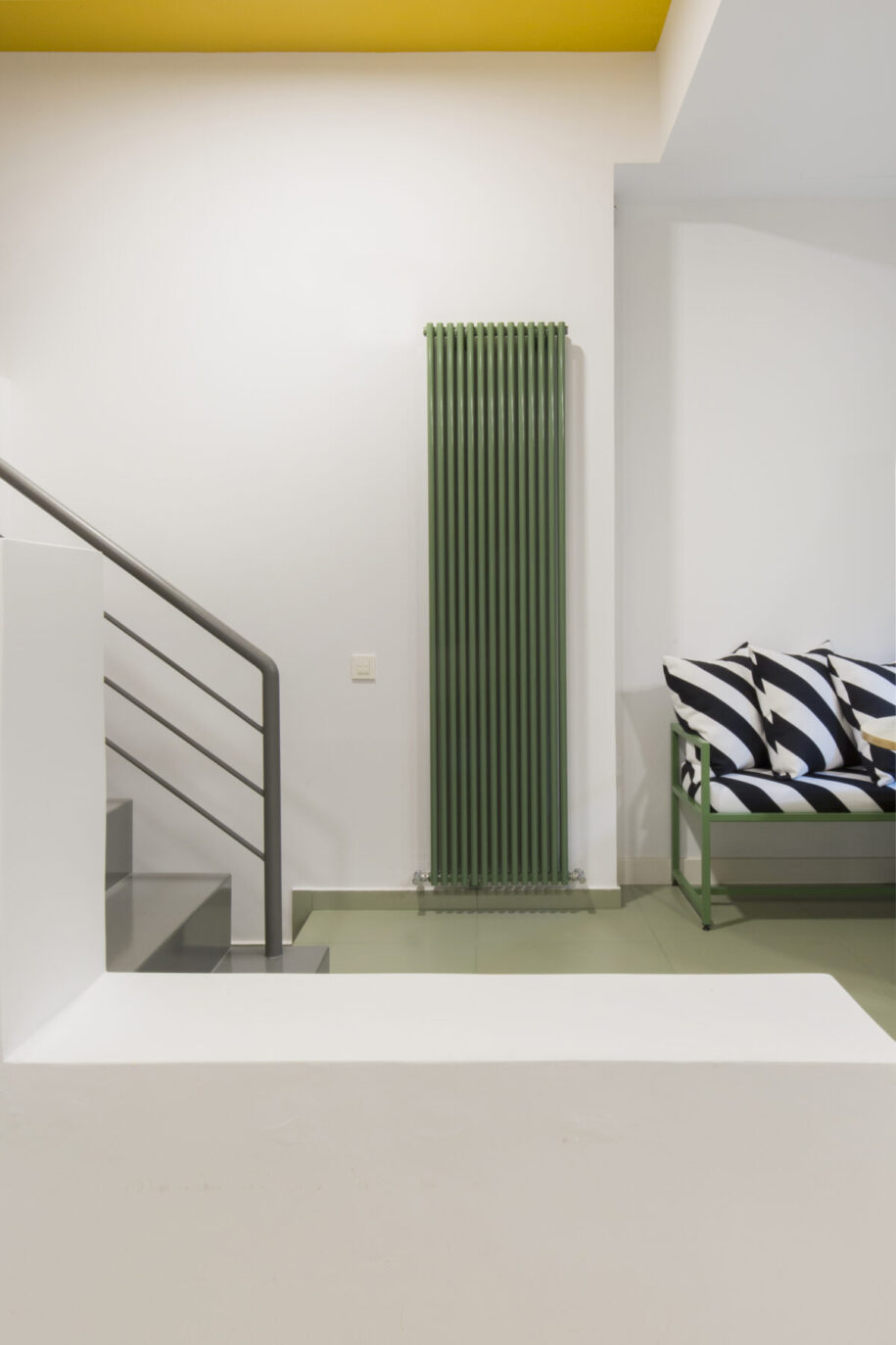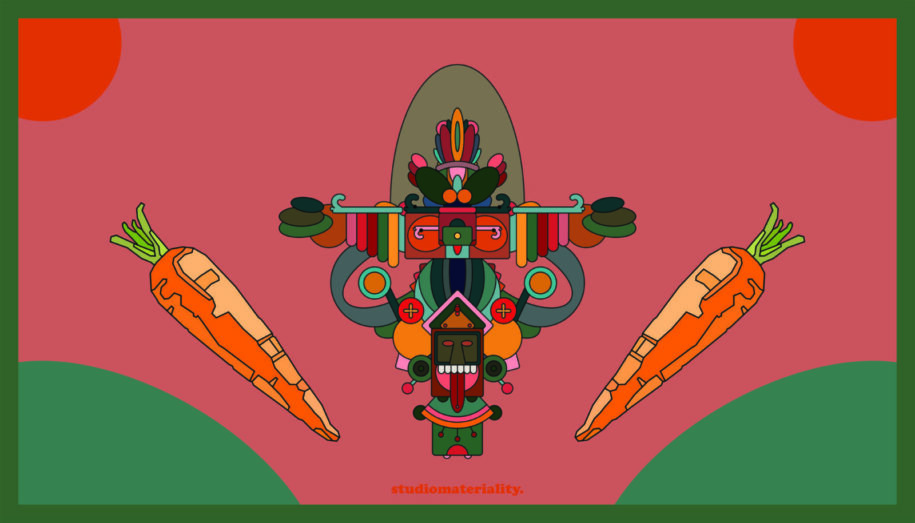 Facts & Credits
Project title  The den
Typology  Residential
Location  Pagkrati, Athens
Area  105m2  ground floor  + 55m2  1st floor  + 65m2  basement  
Status  Completed (August 2020)
Design  Studiomateriality
Lead designer  Miltos Kontogiannis
Design team  Nancy Karagianni, Serafeim Pappas, Iakovina Syrianou
3D visualisation  Nicolas Xadjipourganis
Photography  Alina Lefa
Text  Gaia Deligianni


---

Check out, also, Wild Souls store in Voulis street, Athens by Studiomateriality, here!
READ ALSO:
LMARIS jewelry shop in Blue Palace Hotel | ENTOPOS ARCHITECTS