The old town of Ioannina is characterised by stone houses coalescing below an imposing castle, next to the lake of the city. Right in the centre of this often rainy and wintry scenic setting, one of the area's building has been transformed by architectural practice Amalgama Architects into a rural cafe that embraces the building's architectural heritage while offering a taste of contemporary hospitality.
-text by the authors
Τhe site occupies a 19th century building that stands out for its ornate façade which has been beautifully restored. The nostalgic scenery is a spatial narrative-driven by the playful layering of colors, shapes and materials.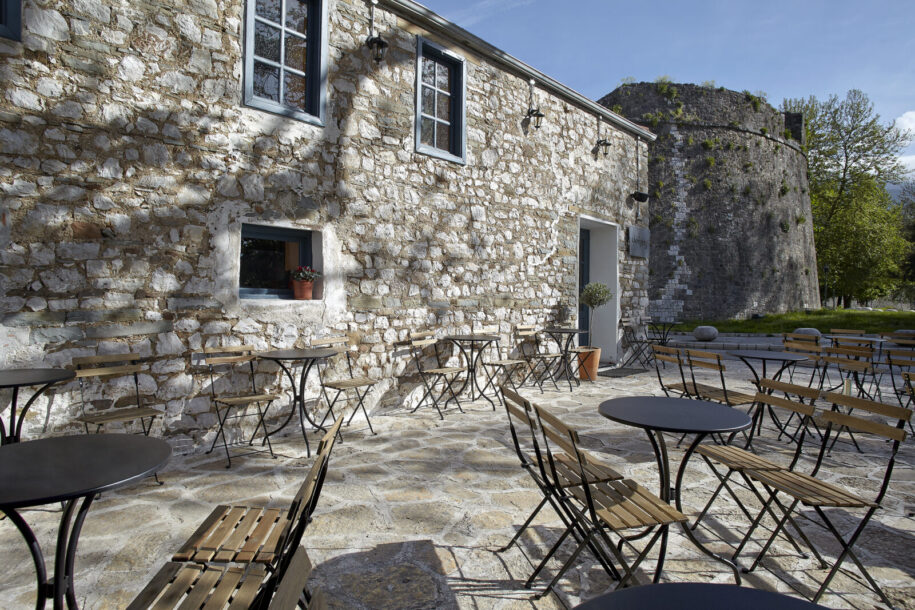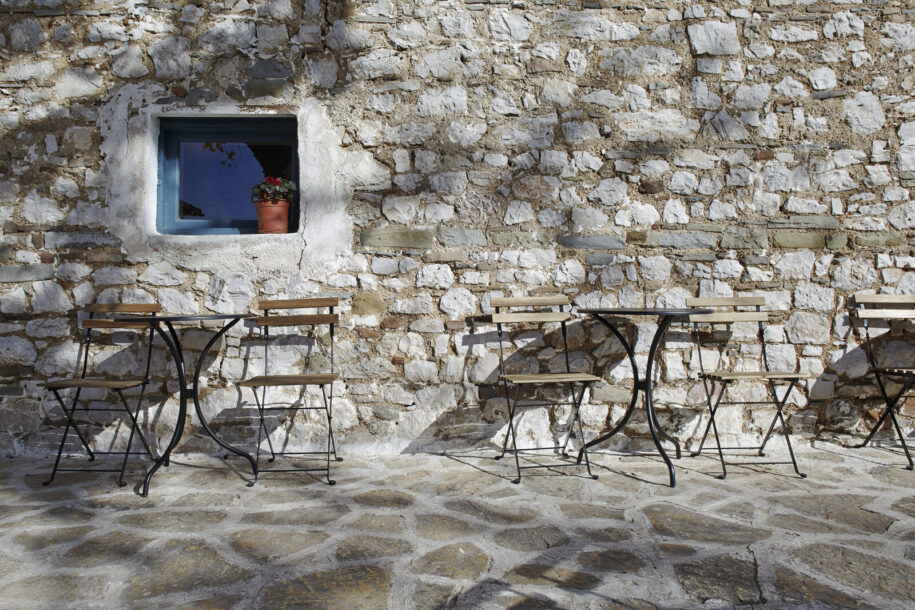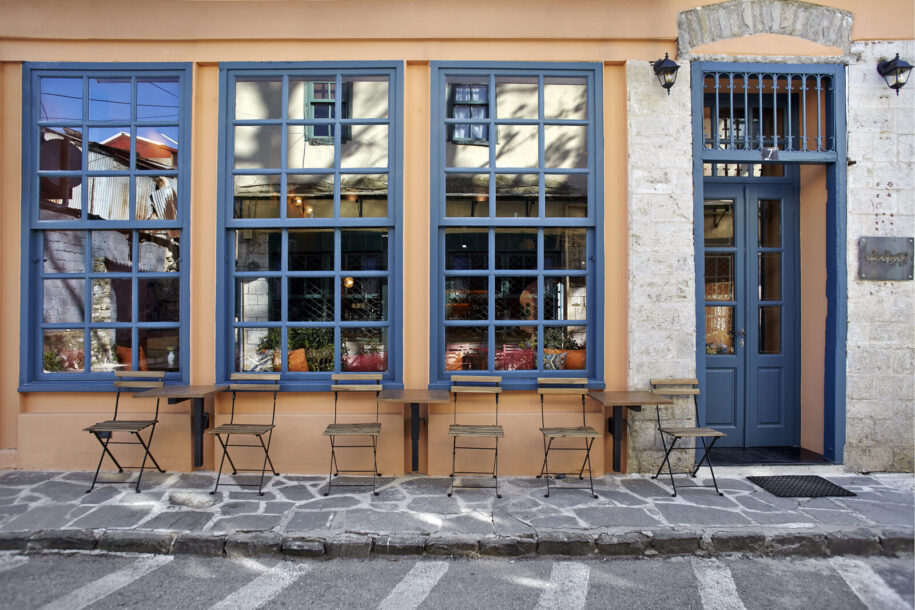 "We love how colors can trigger memories. They have the power to influence your soul", say the architects.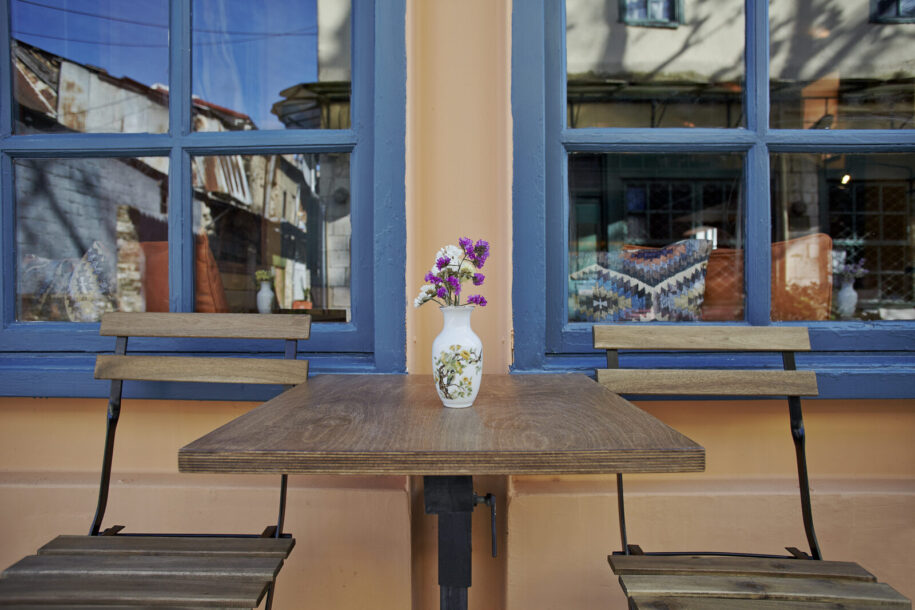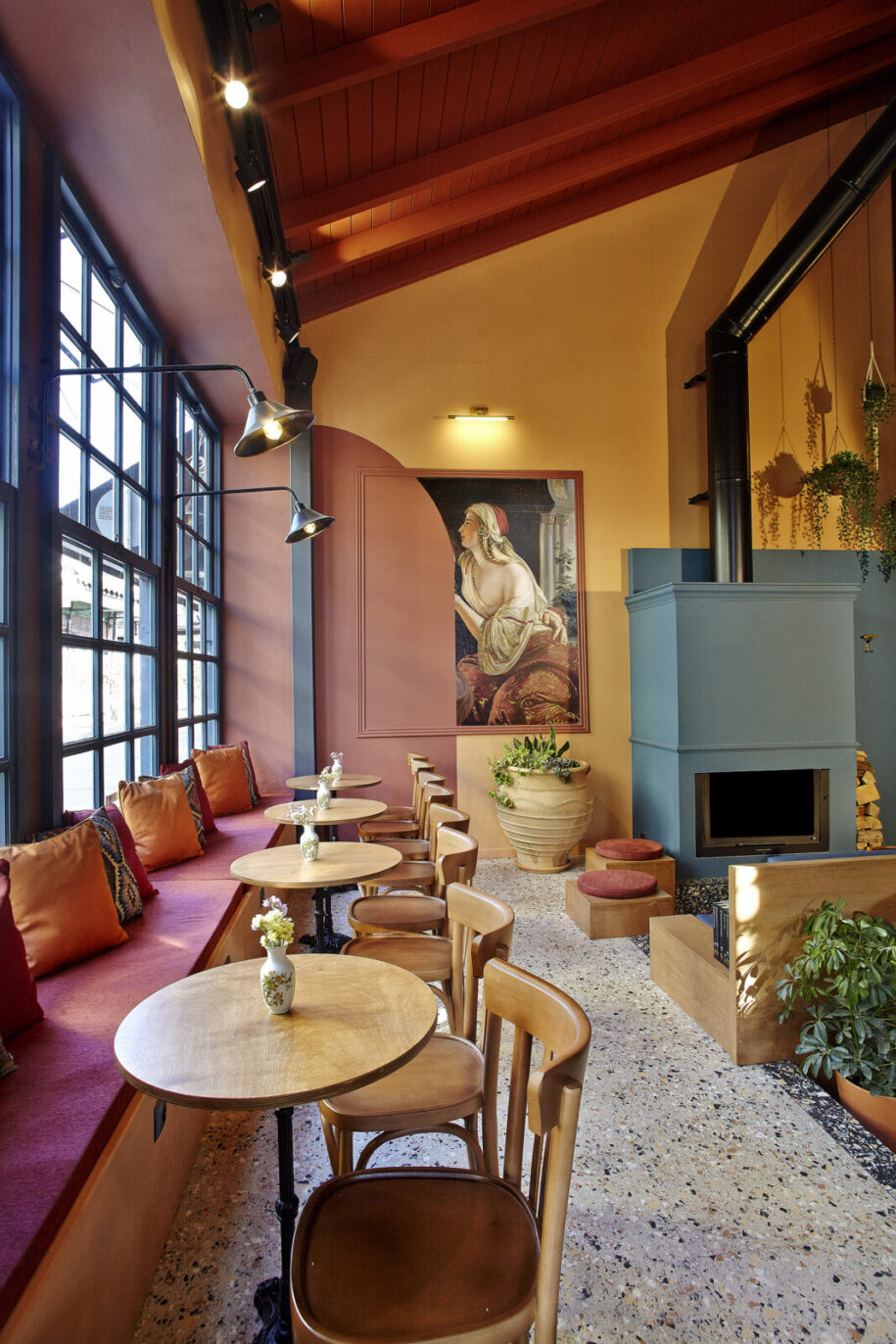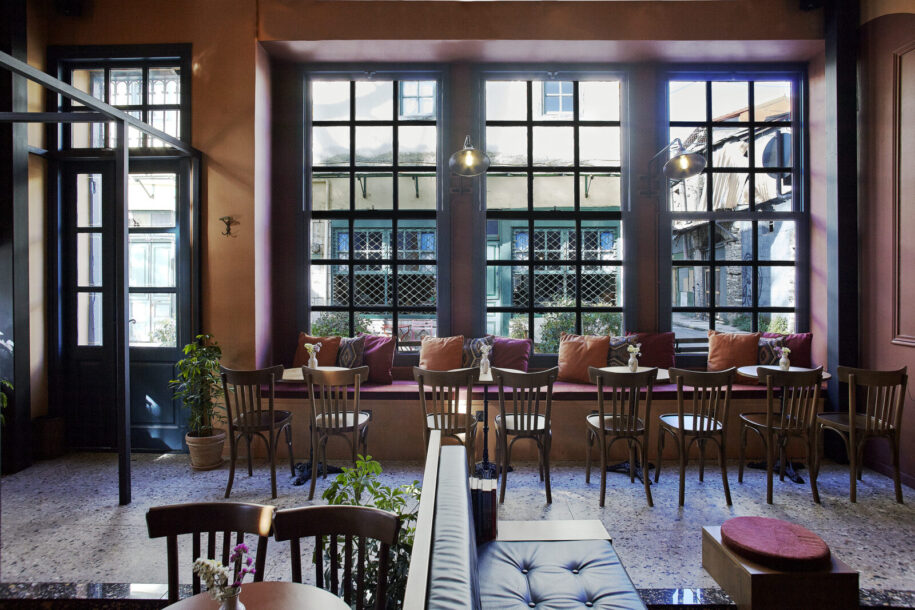 Warm colors for the walls, dark red velvet for the sofa, soft pastel tones for the armchairs, geometric lights and playful shadows create an imaginative, social yet narrative experience. Organized around a central seating area with a fireplace and several satellite breakout areas, the layout encourages guests to socialize in intimate clusters as well as effortlessly mingle.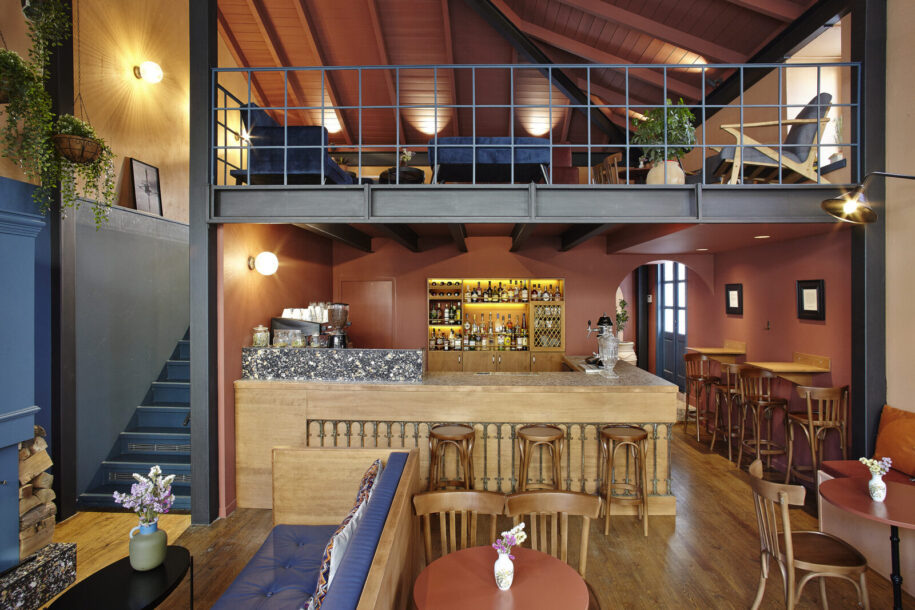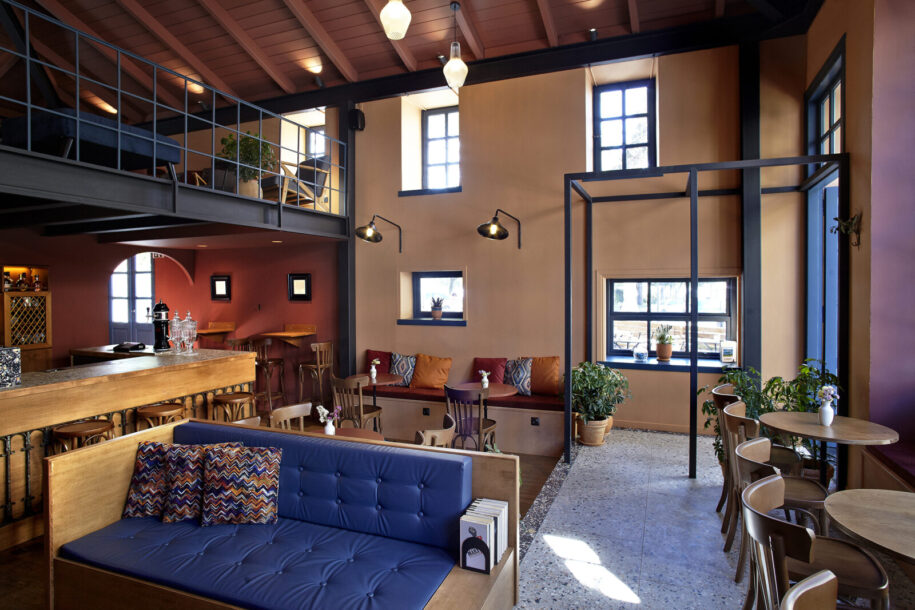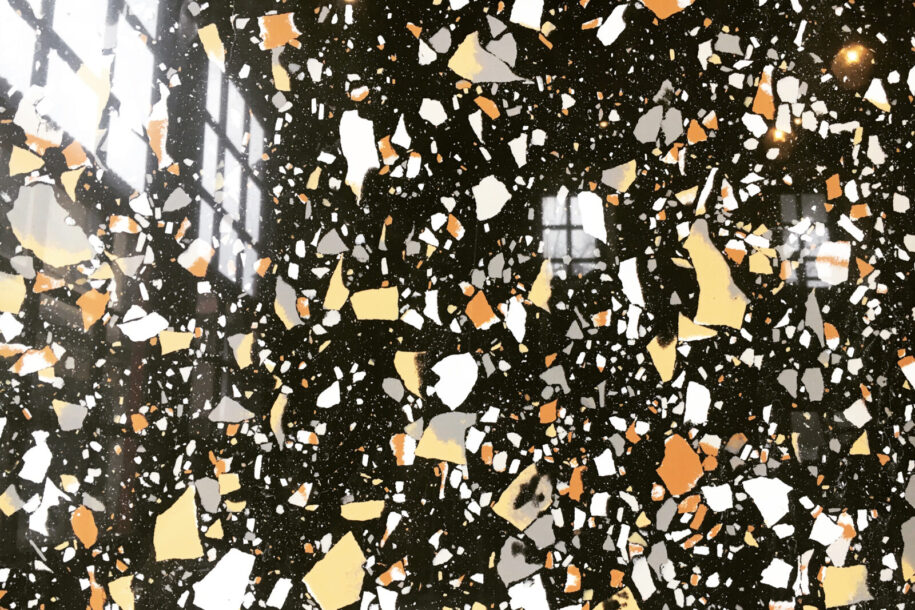 Rendered in traditional tones, anchored by an impish collection of contemporary art, the interior design of the main area is based on a whimsical interplay of colours, textures and shapes.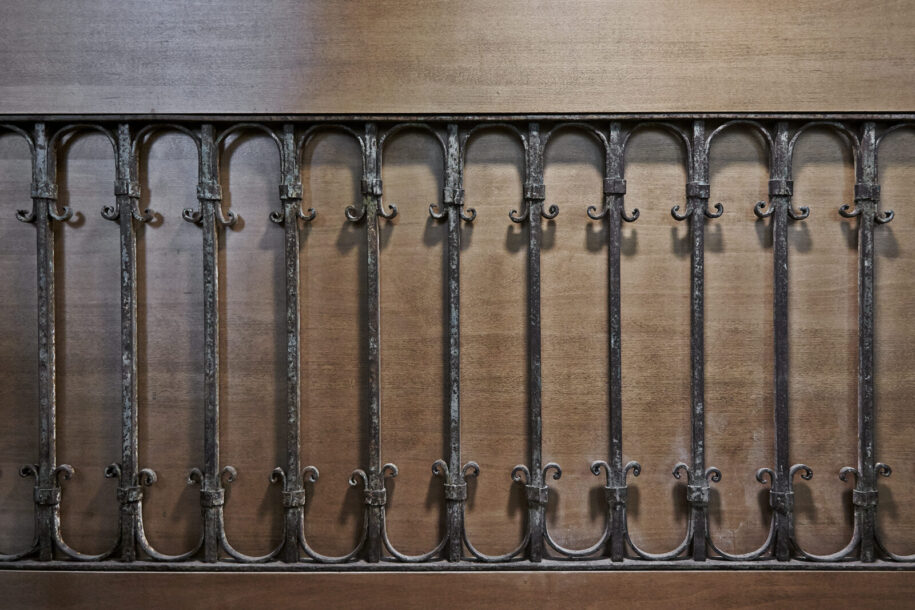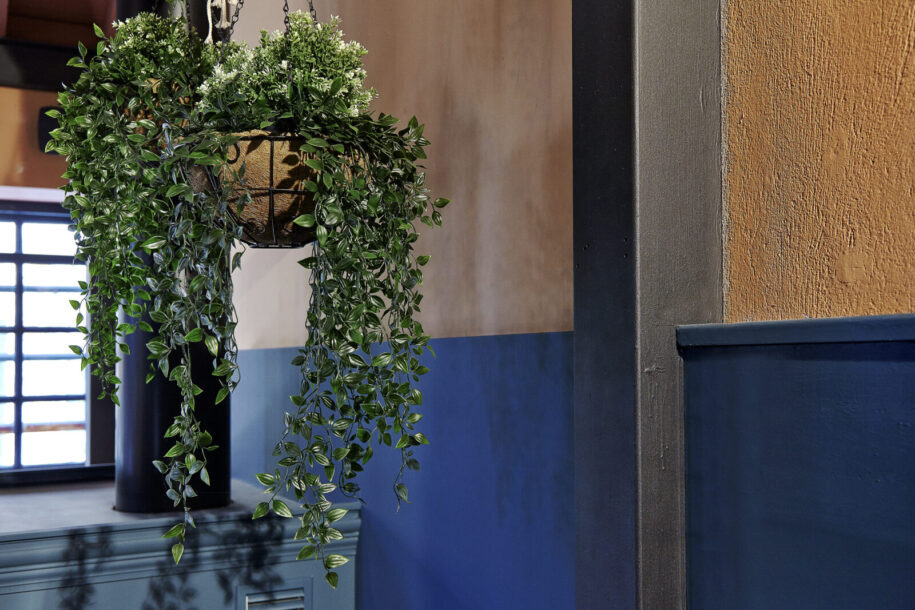 Complemented by a series of unique carpets and light fittings that blur the lines between artworks and furnishings, and serenaded by a subtle colour palette of pastel hues peppered with splashes of vibrant blues and reds, the diverse decorative elements coalesce into a sophisticated ensemble to create the "emphatically geometrical" interior.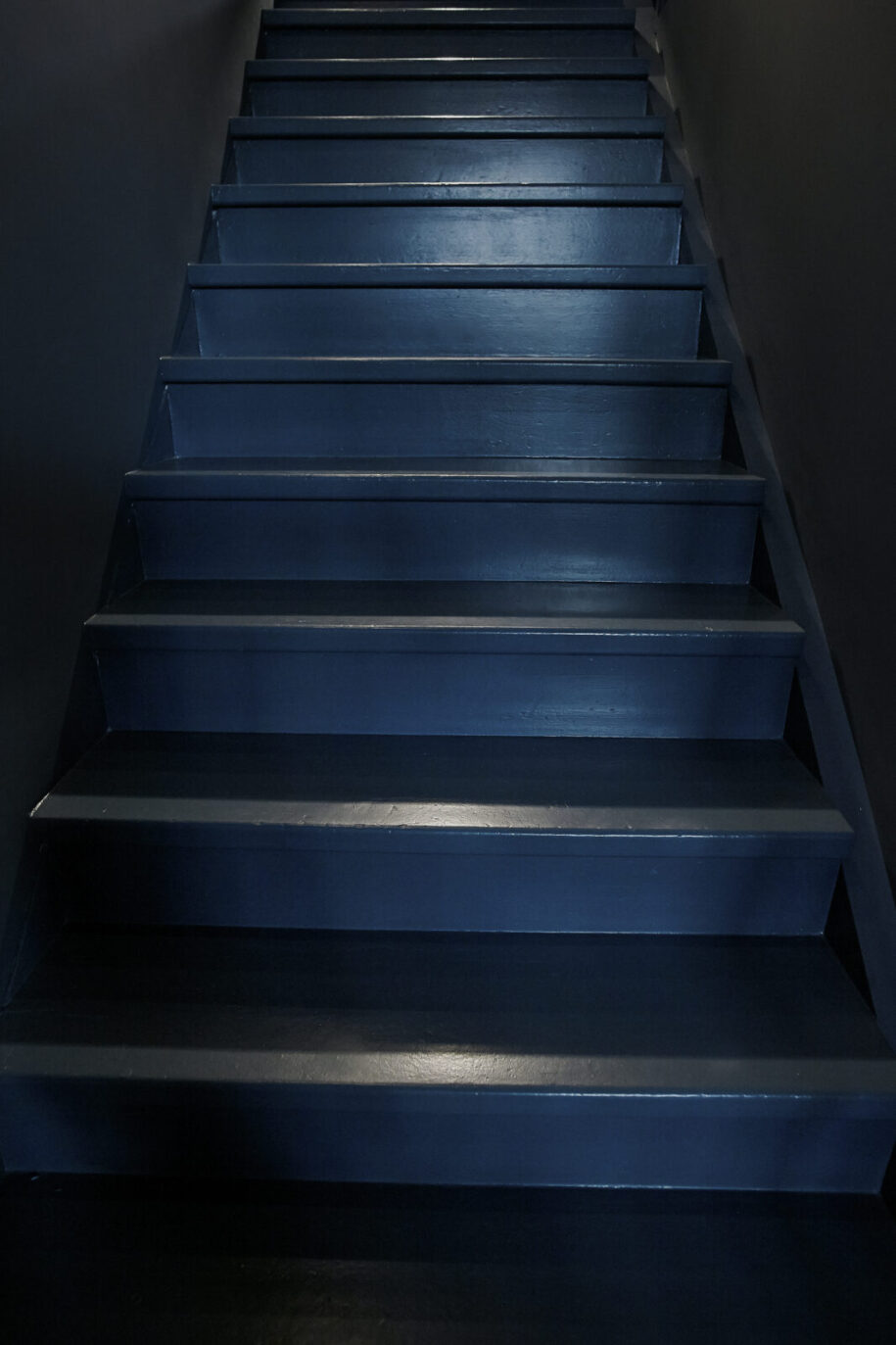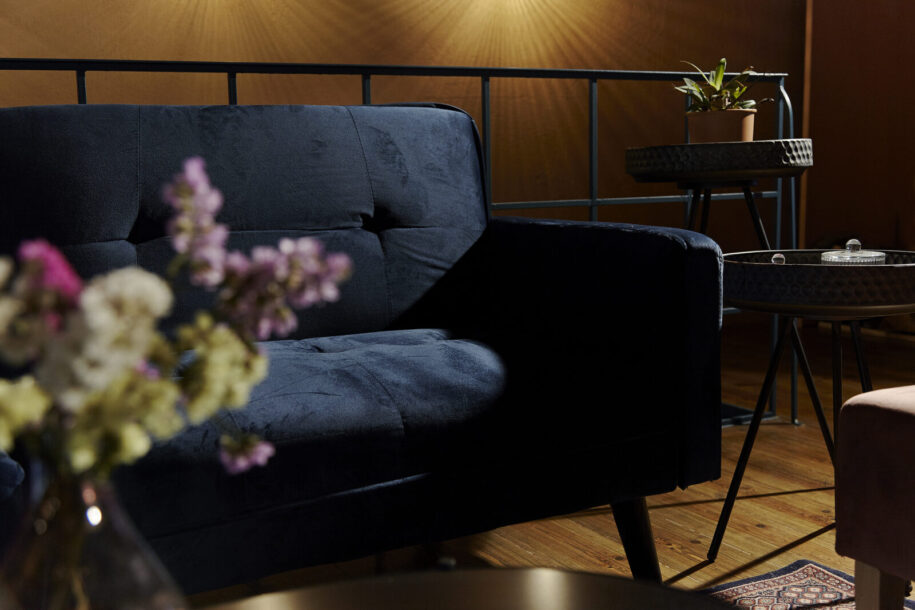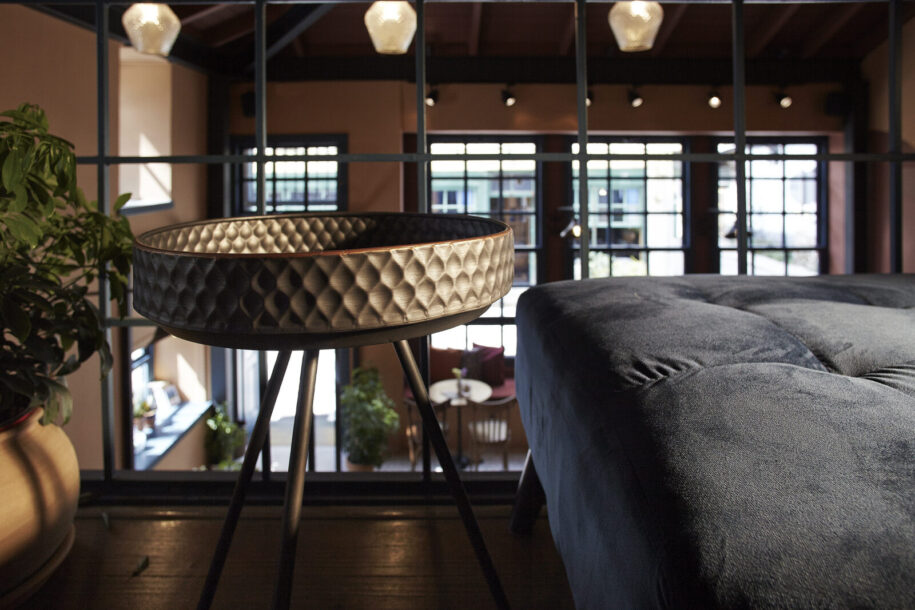 "We do a lot of research to create a different project each time, one that's deeply rooted in its environment," say the architects.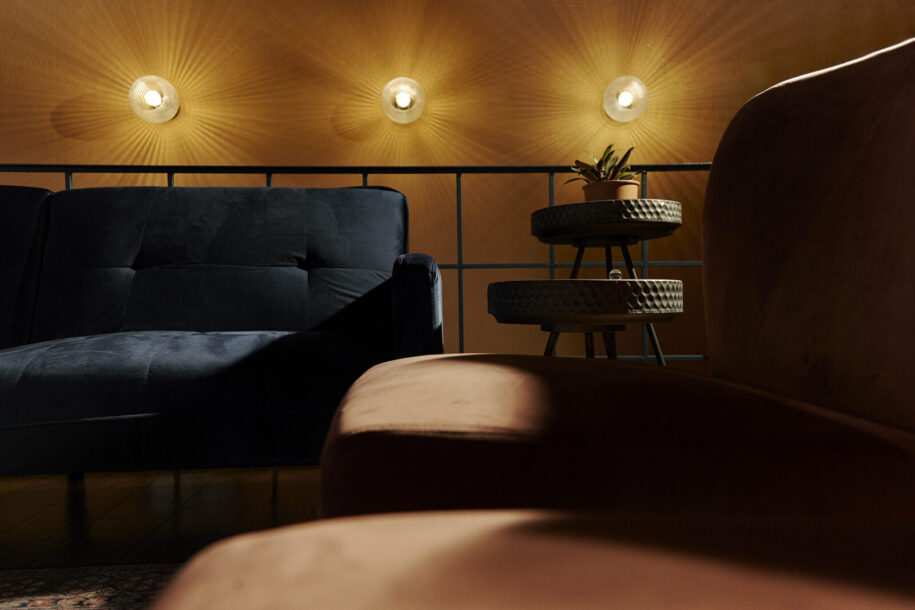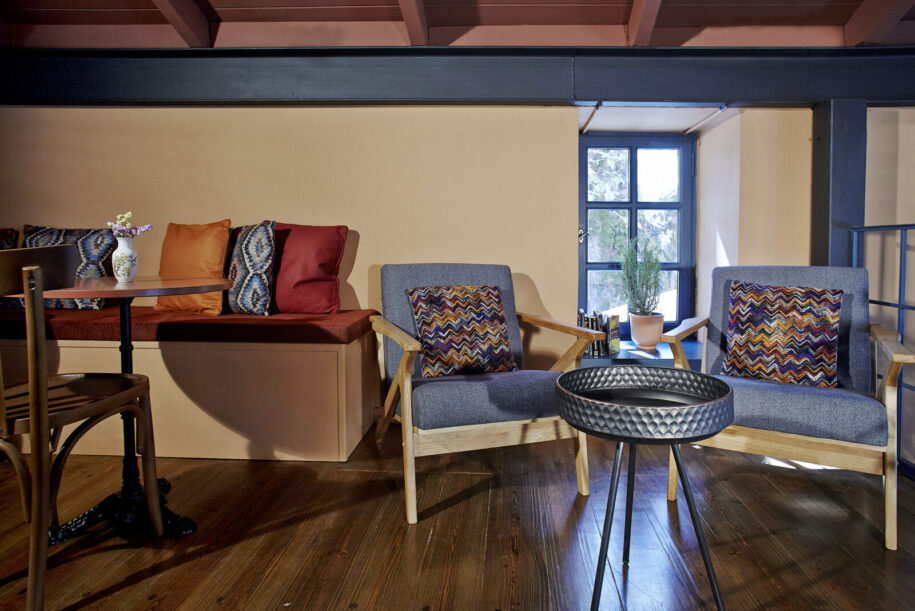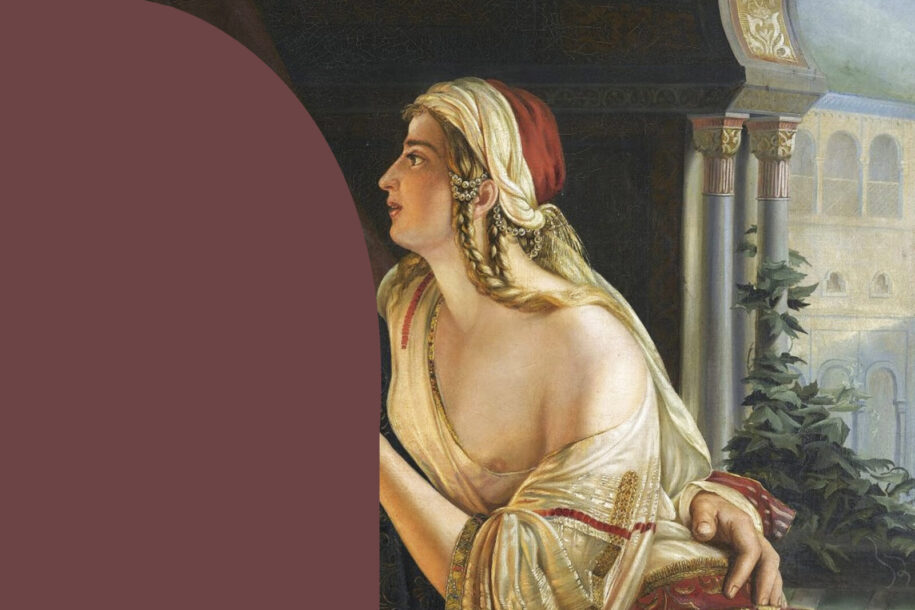 The main painting -Paul Emil Jacobs' depiction of Ali Pasha and his favorite mistress (or wife) Kira Vassiliki (1848)- which is hanging already with its vivid mask of enamel color, is inspired by the "Dipped Paintings" of visual artist Oliver Jeffers. The space has been completed in a mixture of warm and cool tones – surfaces are painted butter-yellow, rich-blue or deep red in a nod to the color of the homes that line the castle's ways. Hardwood floor with terrazzo. Several of the fixtures and furnishings – like the doorframes, headboards and art work – are arched, mimicking the shape of passages frames of the castle. Seating cushions have then been upholstered in sumptuous cherry-red velvet. From the traditional bentwood and cane Thonet chairs to the hand-made bar, which re uses the metallic structure of the old façade, terrazzo tiles that adorn the bar's backdrop, the selection of brass and glass light pendants, the architects paid particular attention to the décor's details.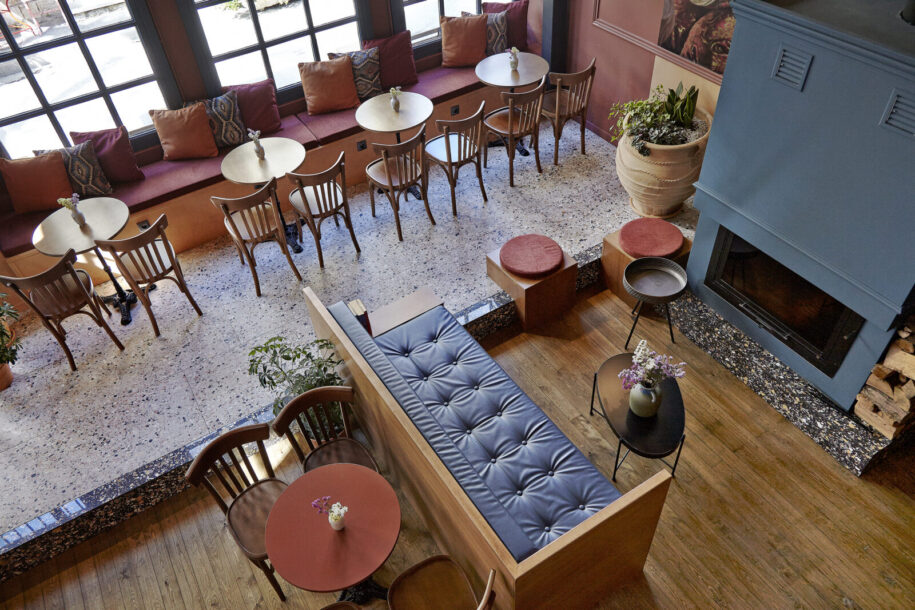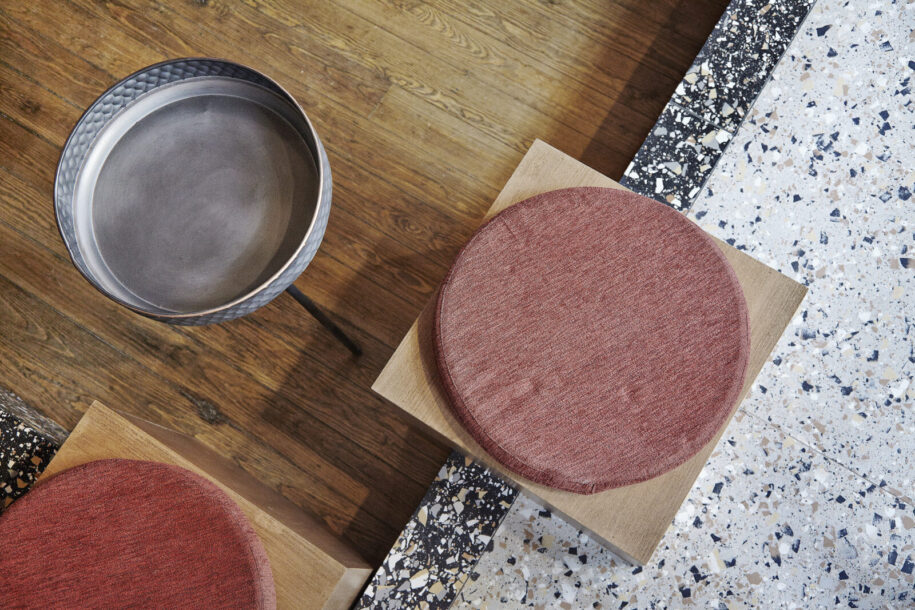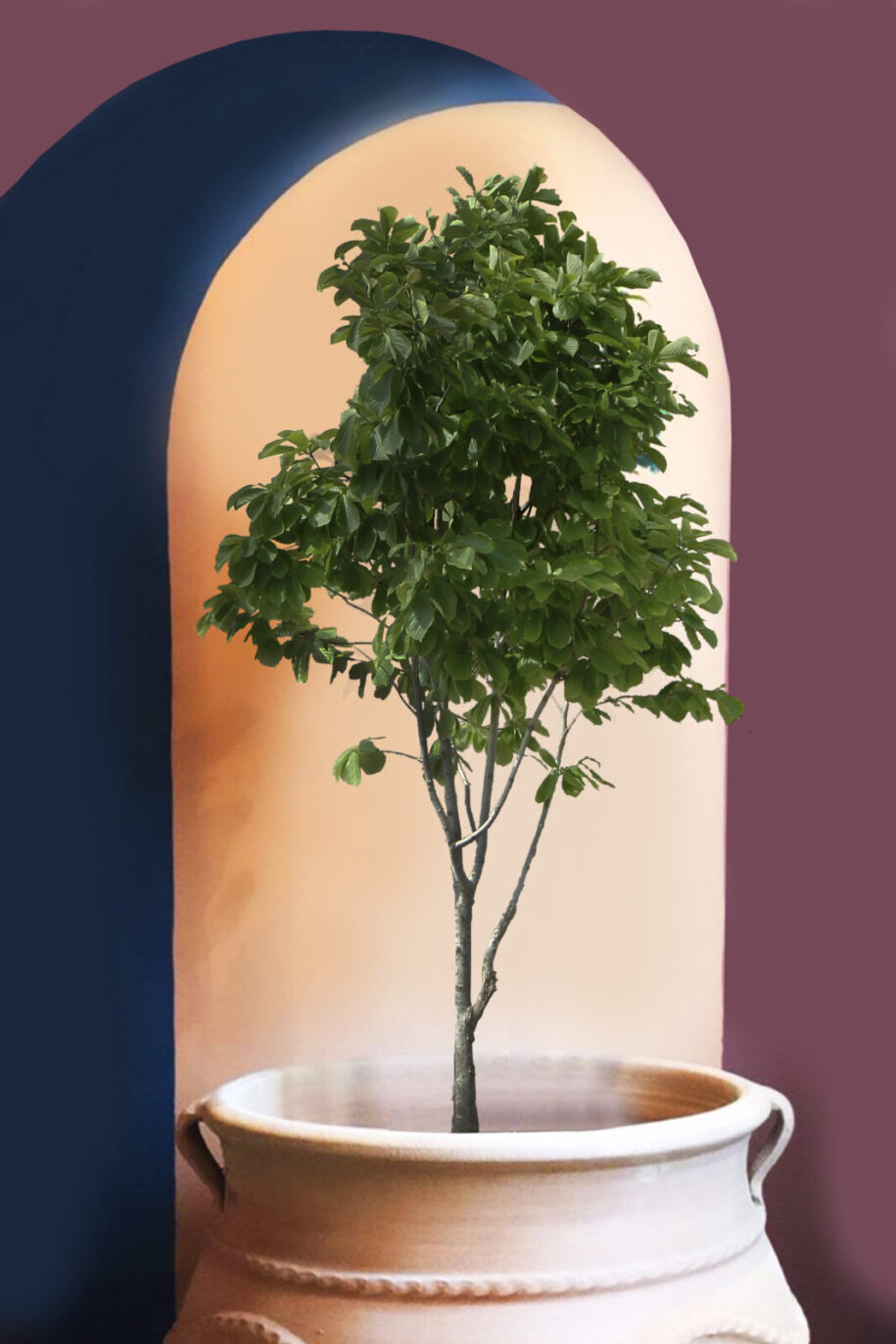 The new interior welcome guests into a space that reflects its unique identity of indolent experimentation and travels them in a sense of time and place.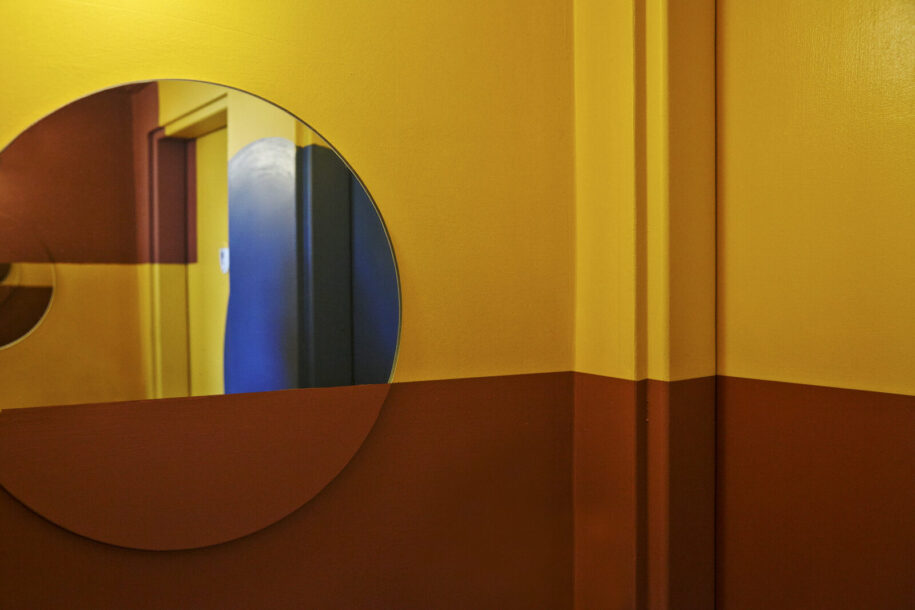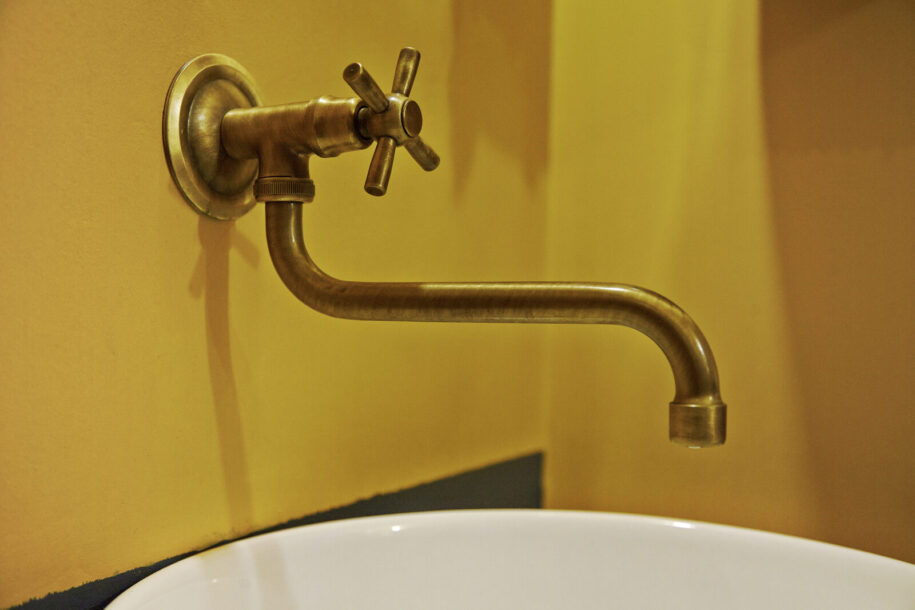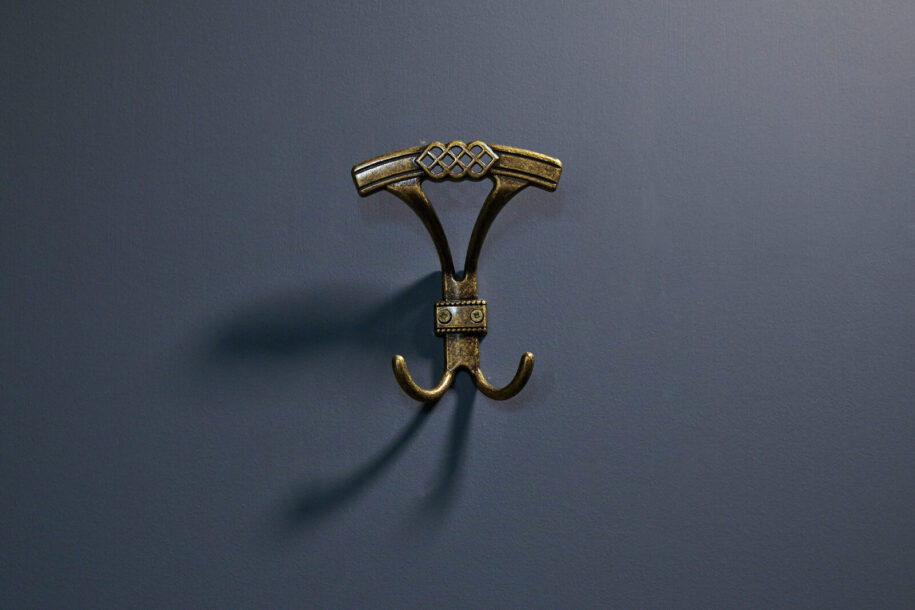 Facts & Credits
Project title  Fournos | Traditional Coffee House
Architecture & Construction  Amalgama-Architects
Location  Ioannina, Greece
Area  100 sqm
Completion Date  2019
Photography  Yannis Zindrilis
READ ALSO:
Alkisti Roussou & Thanasis Chairis undertook the renovation and completion of an apartment in the center of Chania, Crete