Jofre Roca arquitectes in collaboration with Tania Ayoub renovated Carme Apartment in the centre of Barcelona prioritising the maintenance and recovery of the original architectural elements of the historical building, dating back from 1861, while adopting a contemporary design approach aiming to offer the residents a pause from the crazy cosmopolitan city's rhythm.
-text by the authors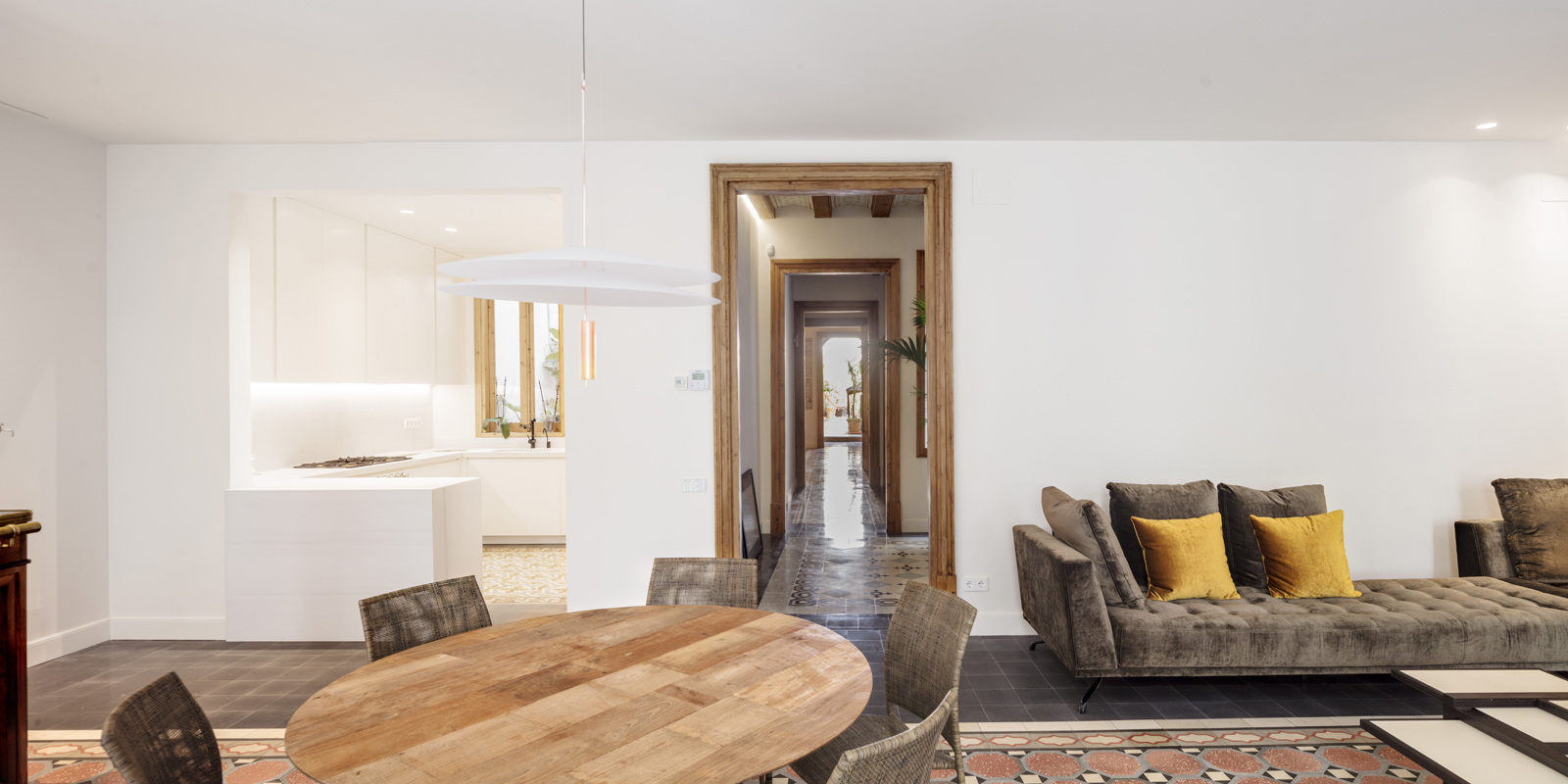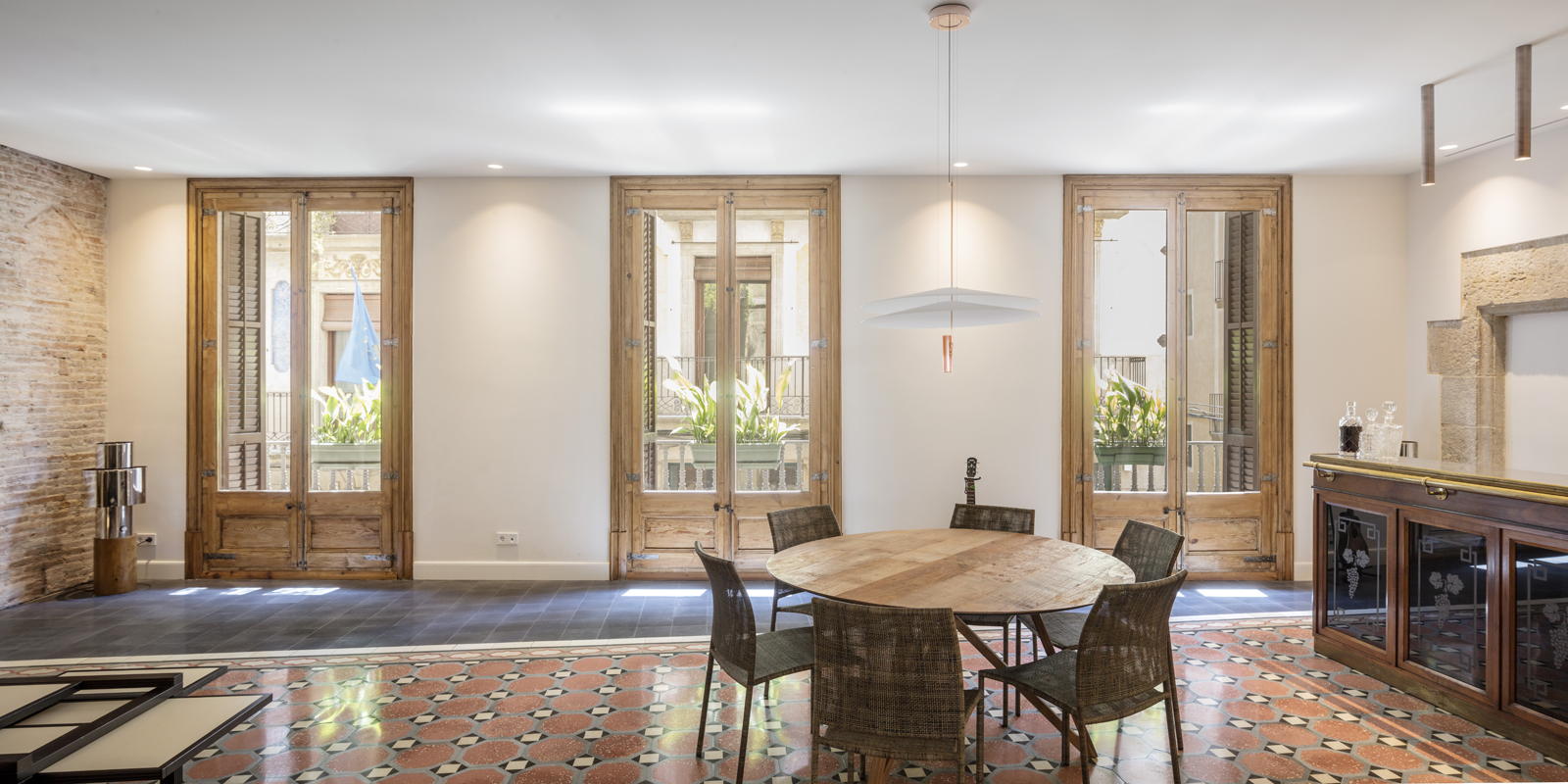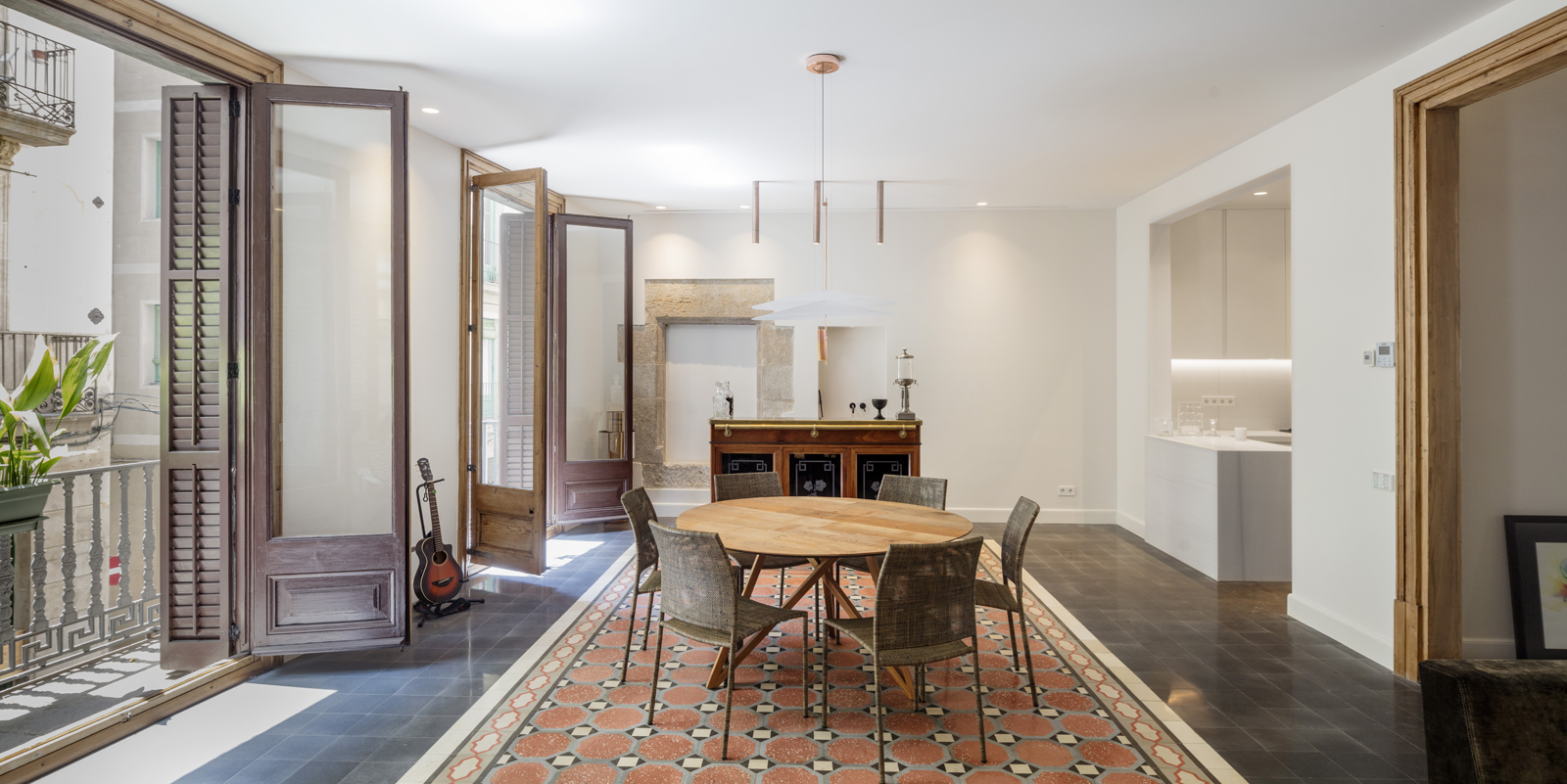 Next to Ramblas in Barcelona, in the emblematic Carme Street, there is a building designed in 1861 by Pablo Sambró Bahía. On the ground floor, we find a typical store known as El Indio, which has historical and patrimonial value. The building has the declaration as a cultural asset of local interest.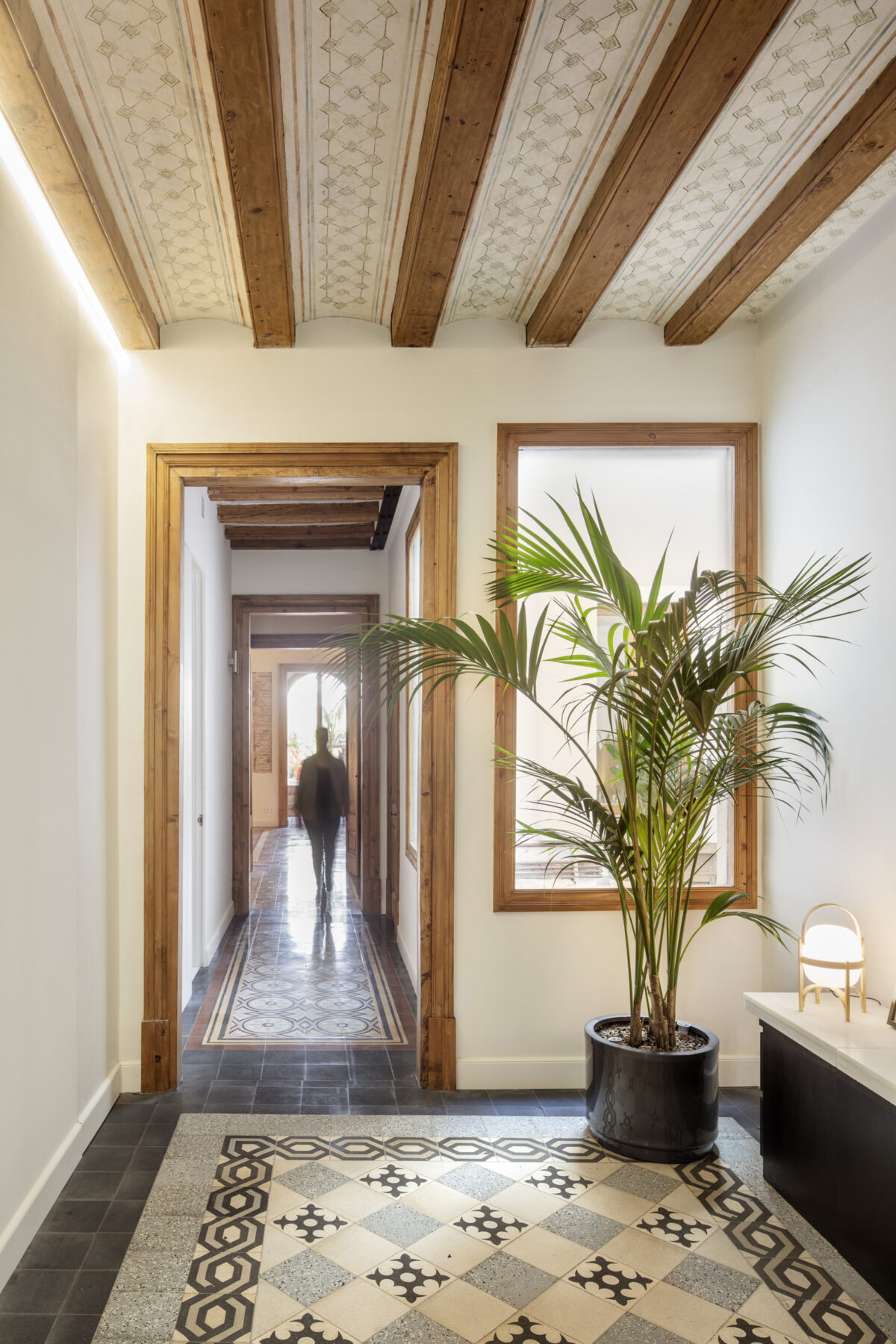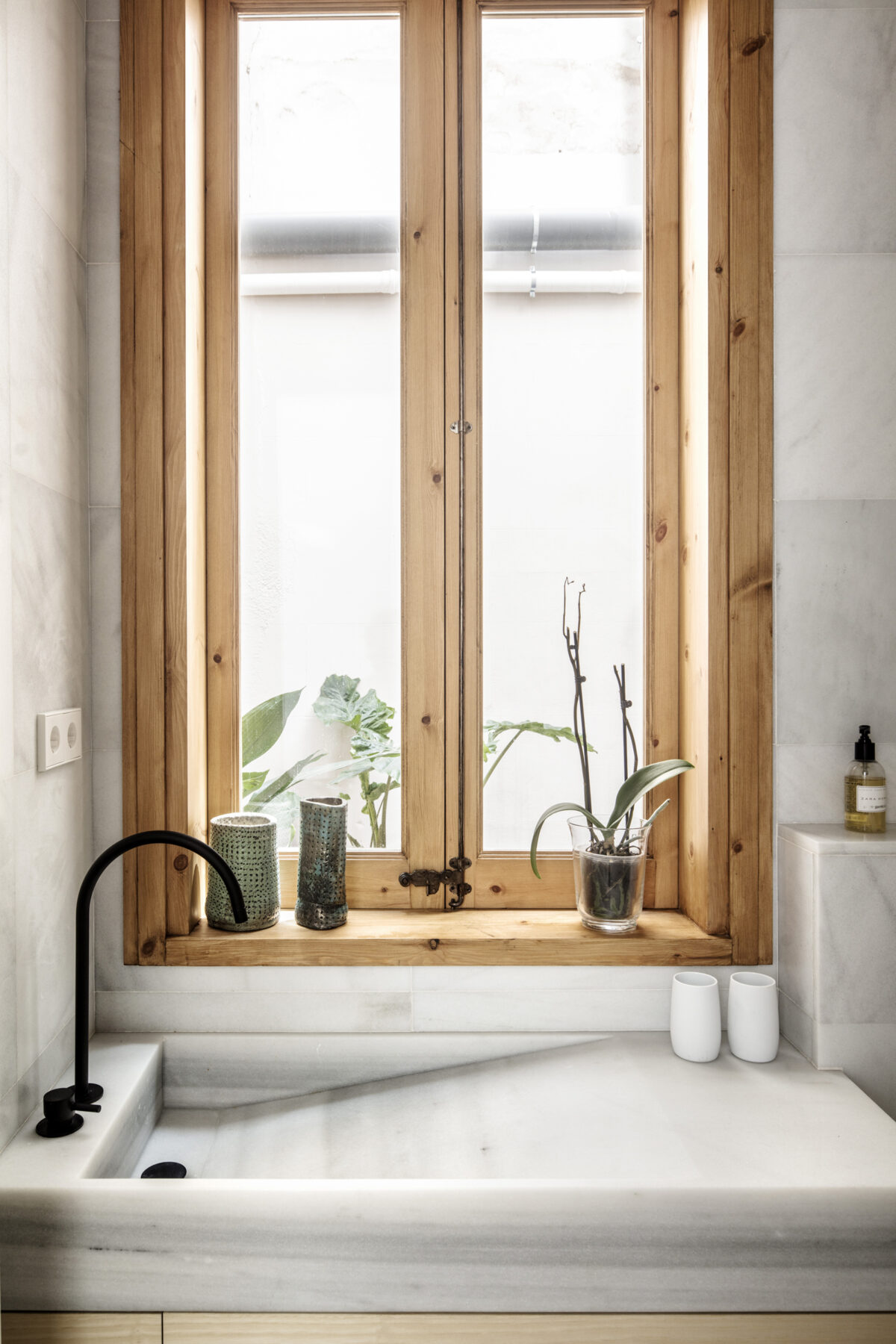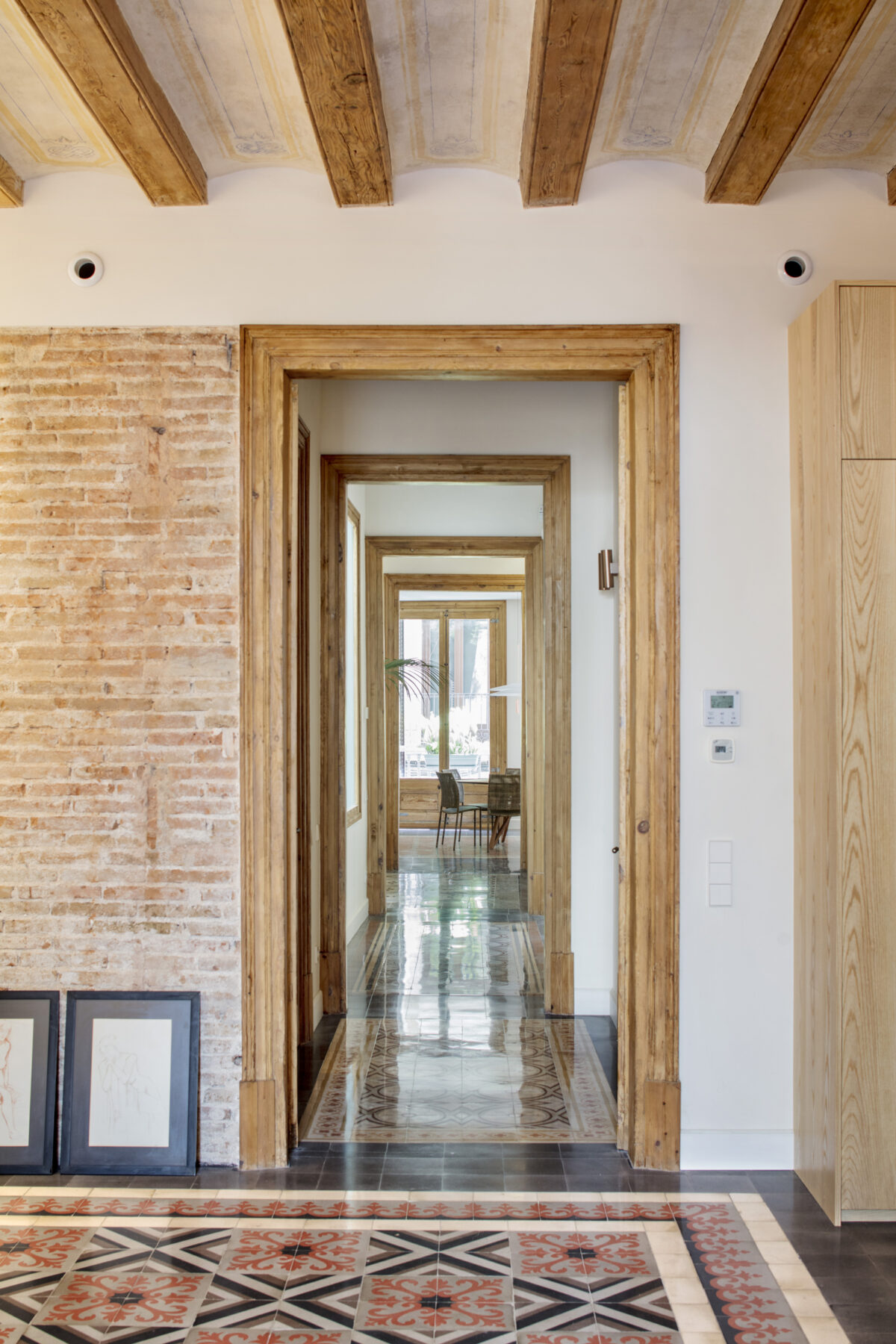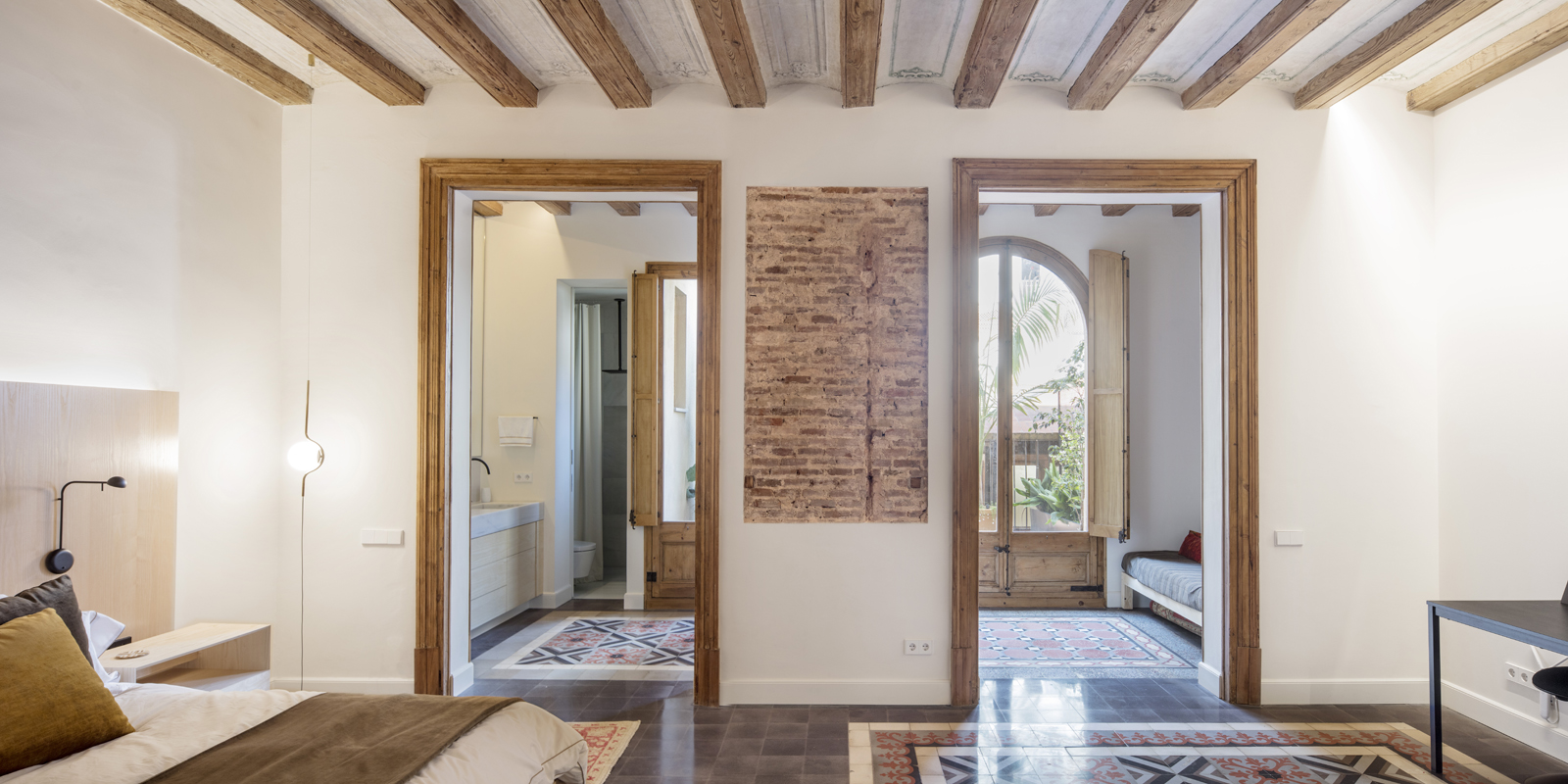 The refurbishment is in one of the main floor apartments, which has access to three patios. The biggest one it's placed at the end of the plot. These were filled with vegetation and have received a landscape treatment. It aims to create a space detached from the crazy cosmopolitan rhythm: especially from the surrounding streets). This generous vegetation helps to mitigate the effect of the island's heat of the city.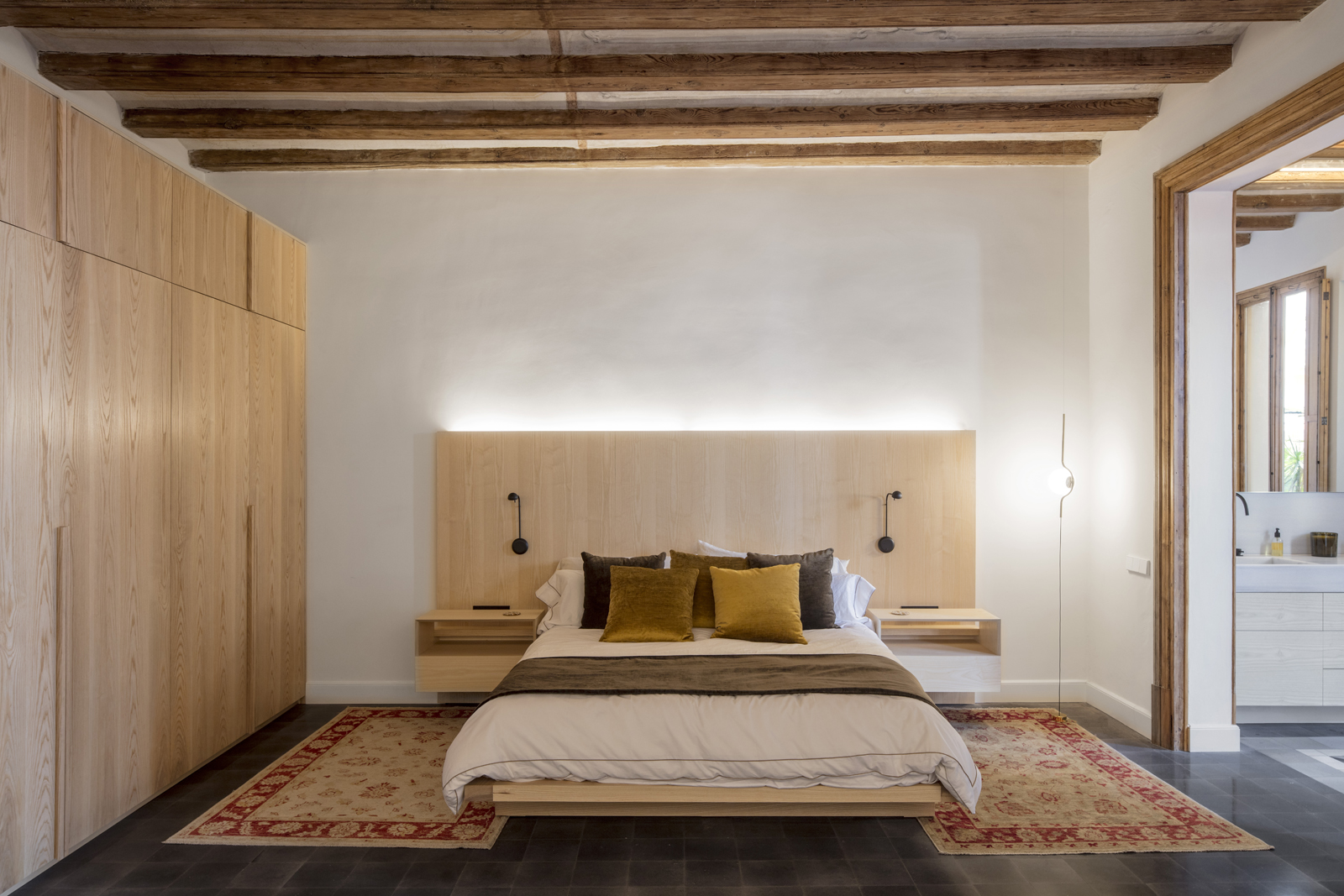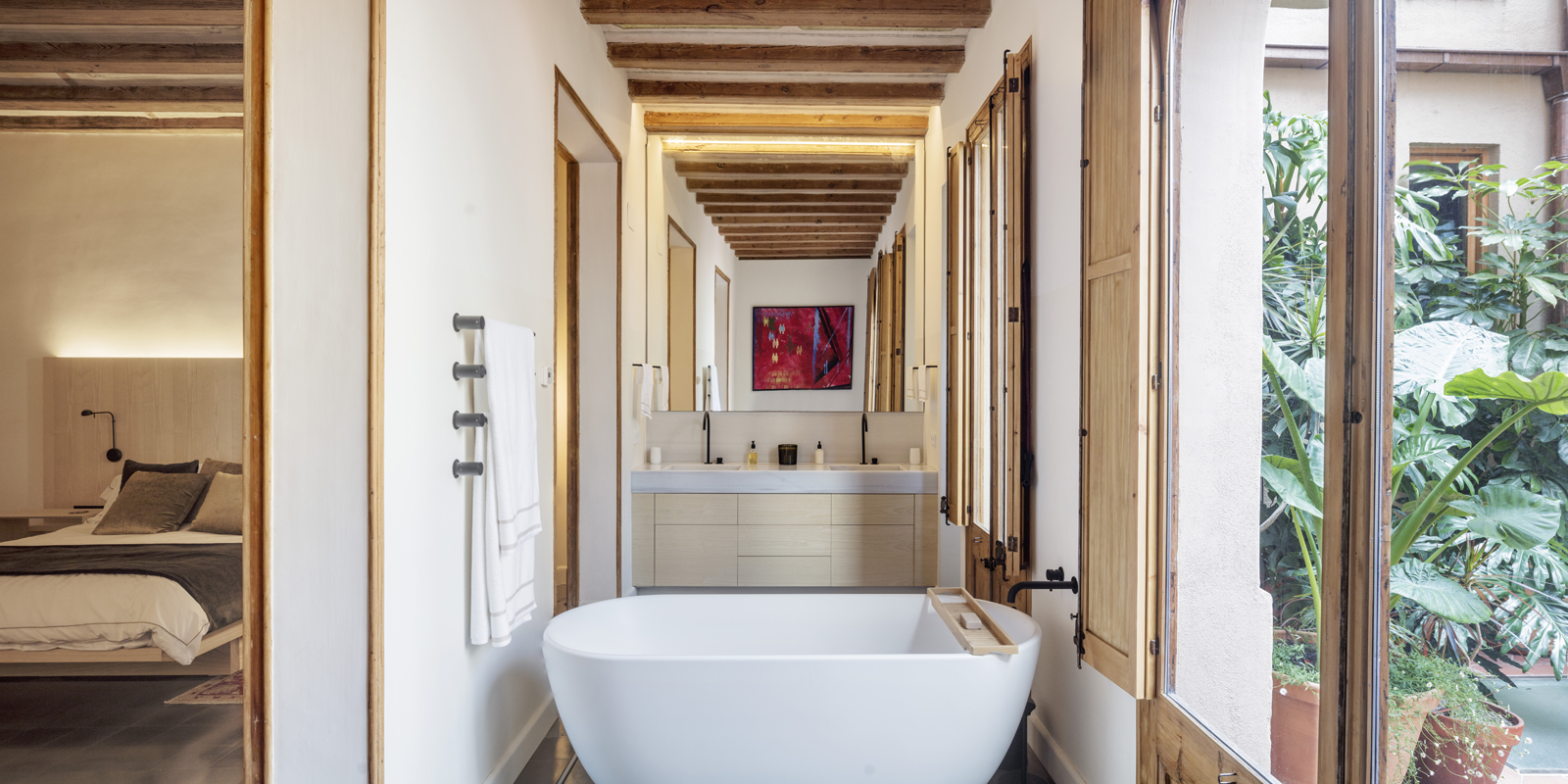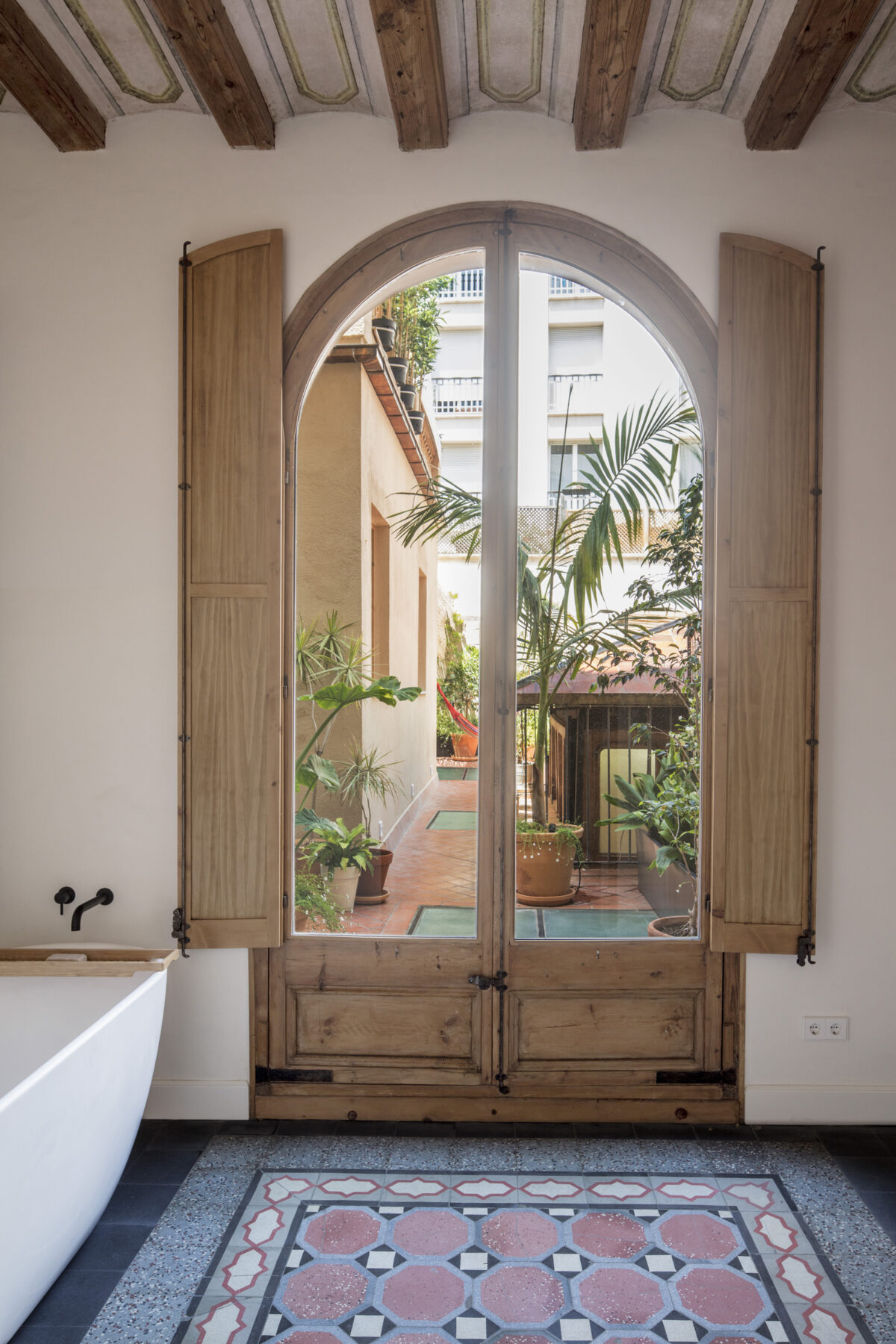 The intervention consists of renovating the dwelling. By using a contemporary program that will keep in mind the existing architecture. The original doors were stripped and protected with extra water varnish. This way, we recovered the natural color of the wood. It prioritizes the maintenance and recovery of the primary elements of the building such as carpentry, shutters, hydraulic flooring and all the sgraffito of the ceilings were recovered. These elements, with their wounds and wrinkles, are the ones providing a clear added value.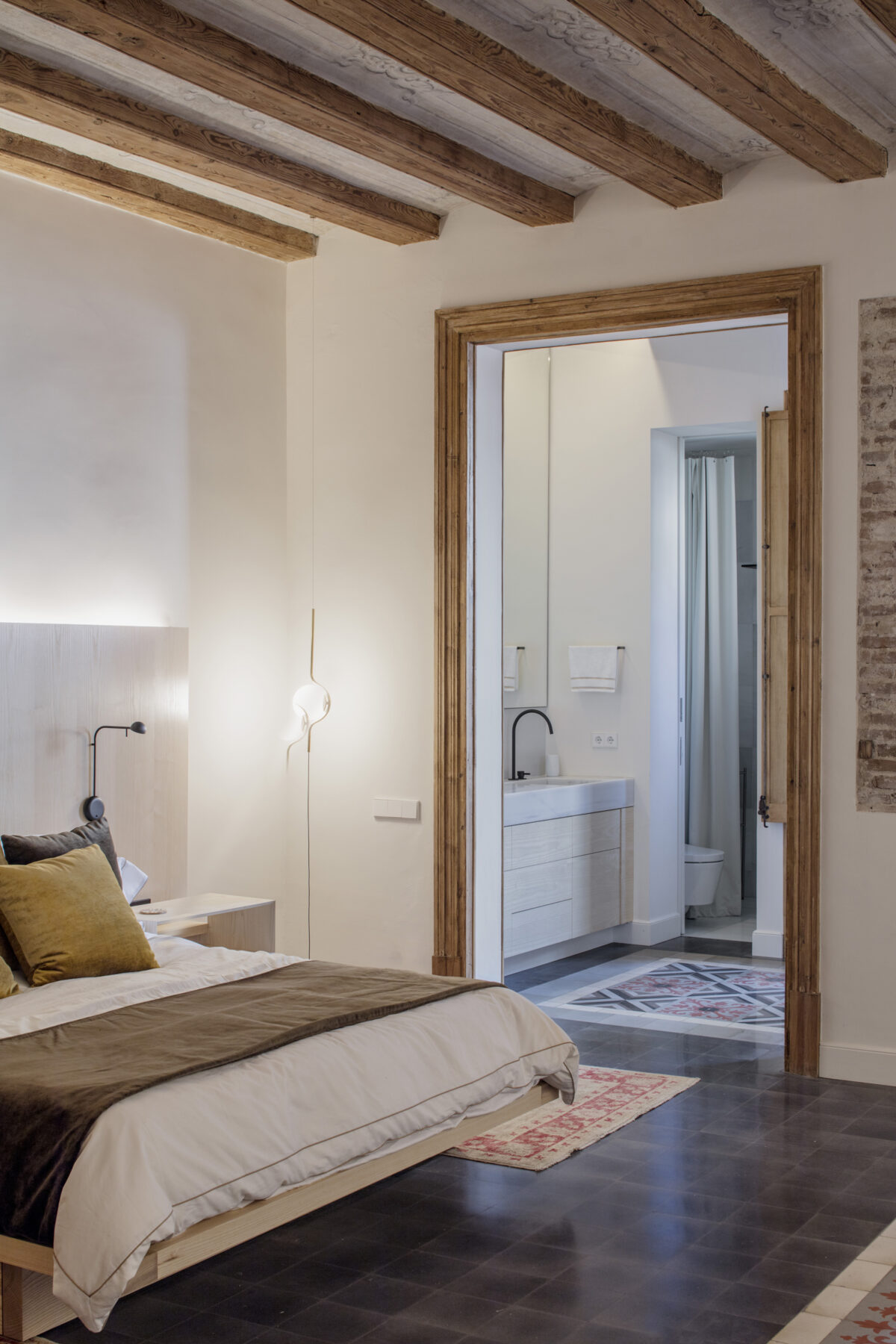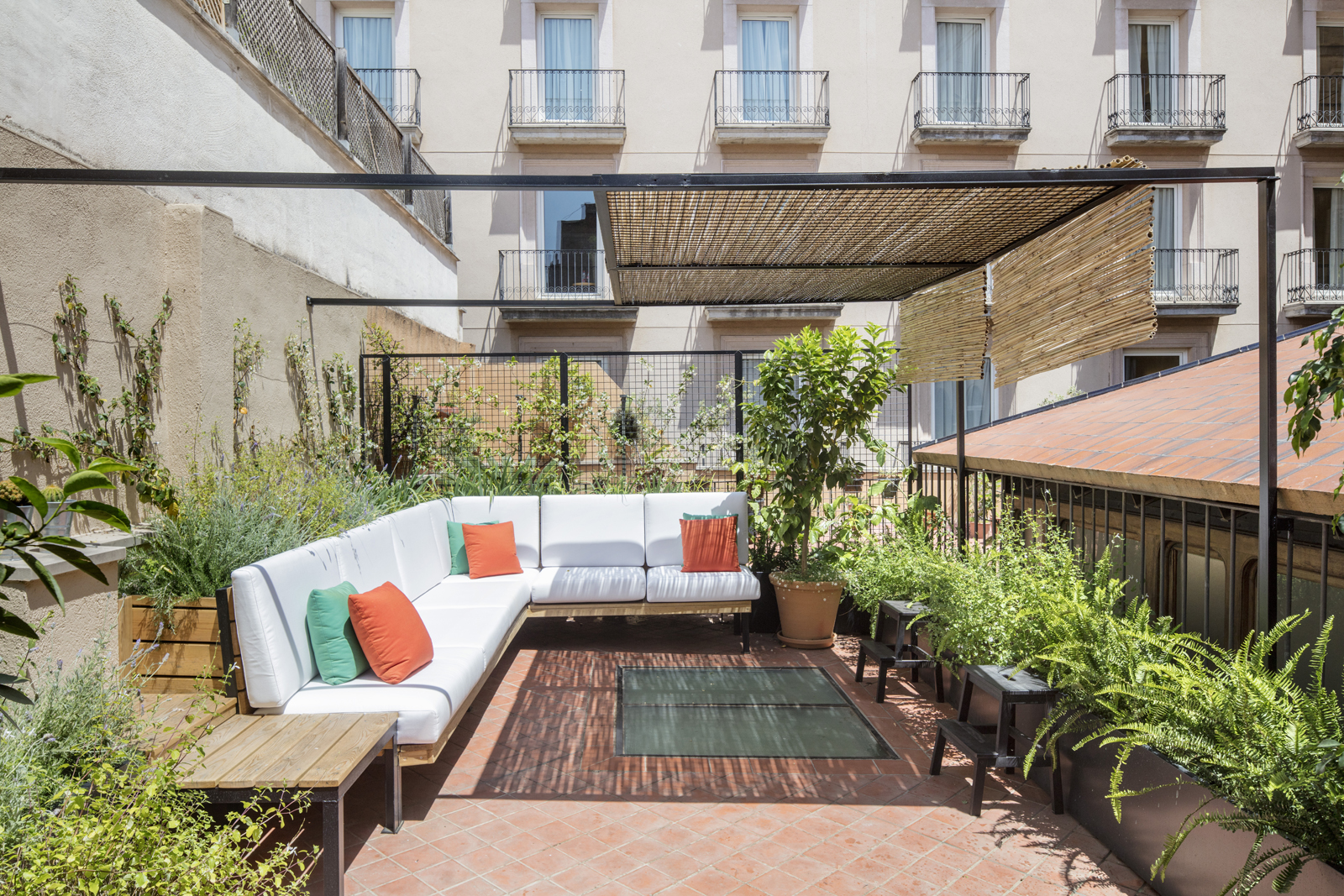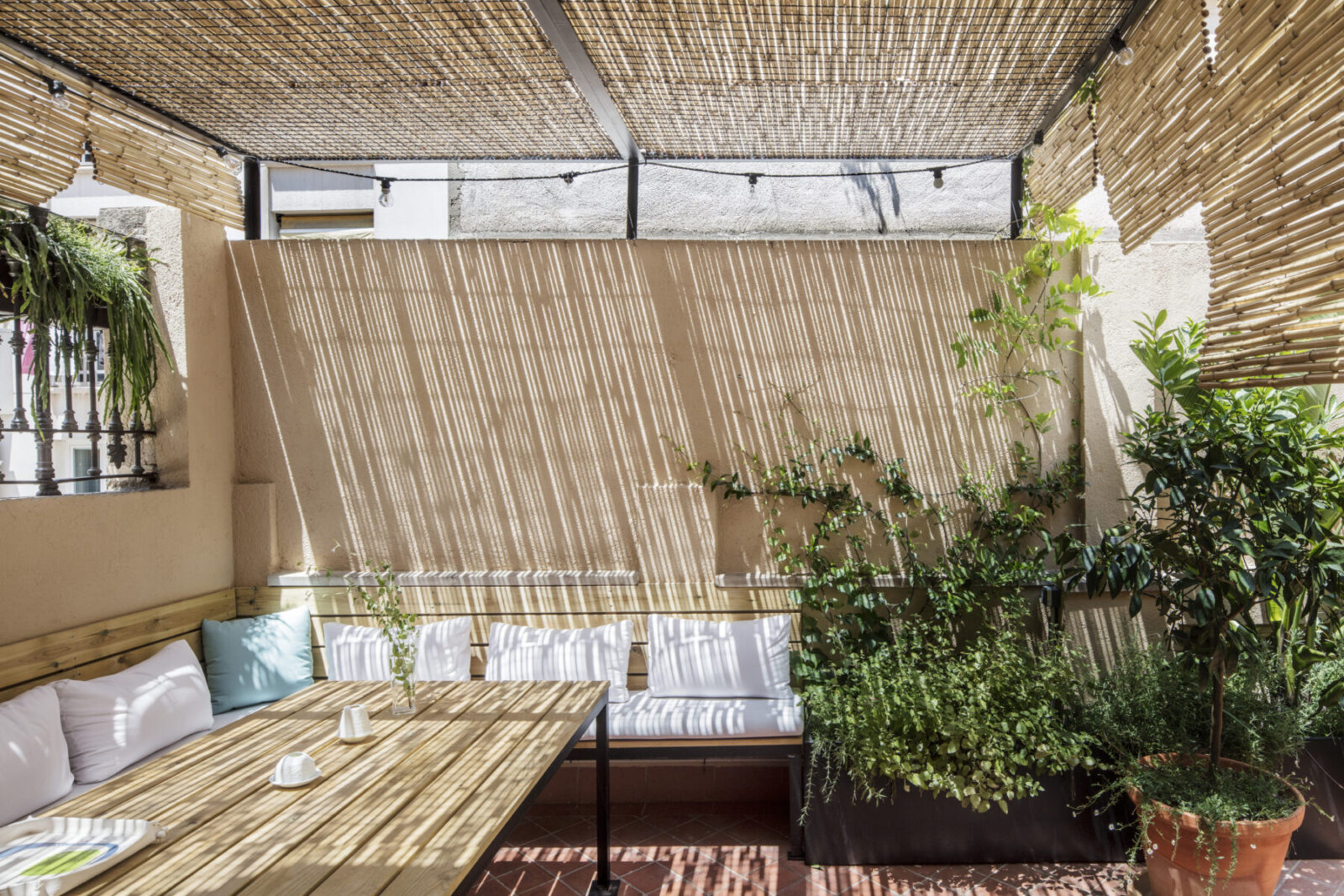 Drawings


Facts & Credits
Project title  Carme Apartment
Typology  Renovation, restoration, residential
Location  Barcelona, Spain
Design  Jofre Roca arquitectes in collaboration with Tania Ayoub
Photography  Adrià Goula Sardá
READ ALSO:
O12 — Artist House in Berlin by Philipp von Matt Architects: a hybrid of artwork and architecture