In the heart of Koukaki district, in the well-known Veikou street, Mab architects were asked to design the interior of the 6th floor penthouse in a newly-built apartment building dedicated to short-term rental which is overlooking the Acropolis. Following their client's vision, the architects managed to offer an exceptional, five-star hotel, living experience to the visitor, inspired from the neighborhood's characteristics.
–text by the authors
Koukaki district is a very vibrant neighborhood which is popular for short-term rentals. It is perhaps best known for its staggering popularity as an Airbnb destination, ranking between the top five most up-and-coming neighborhoods worldwide. Koukaki is situated above the well-known Acropolis monument and maintains an urban-village feel with paved sidewalks lined with citrus trees. Despite its great popularity, Koukaki remains non-touristy, filled with local markets, traditional coffee shops and restaurants brimming with the city's vibes, day and night.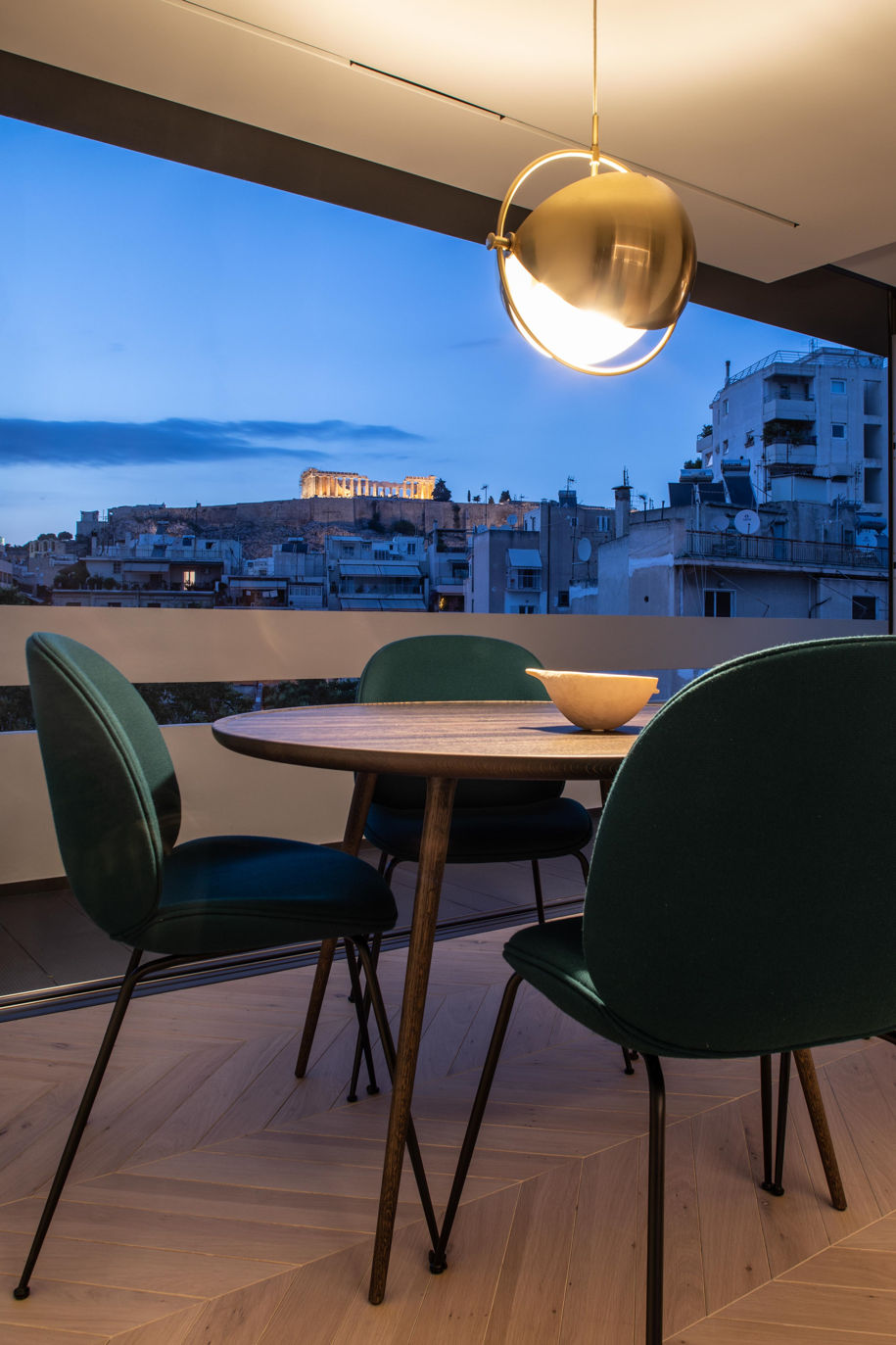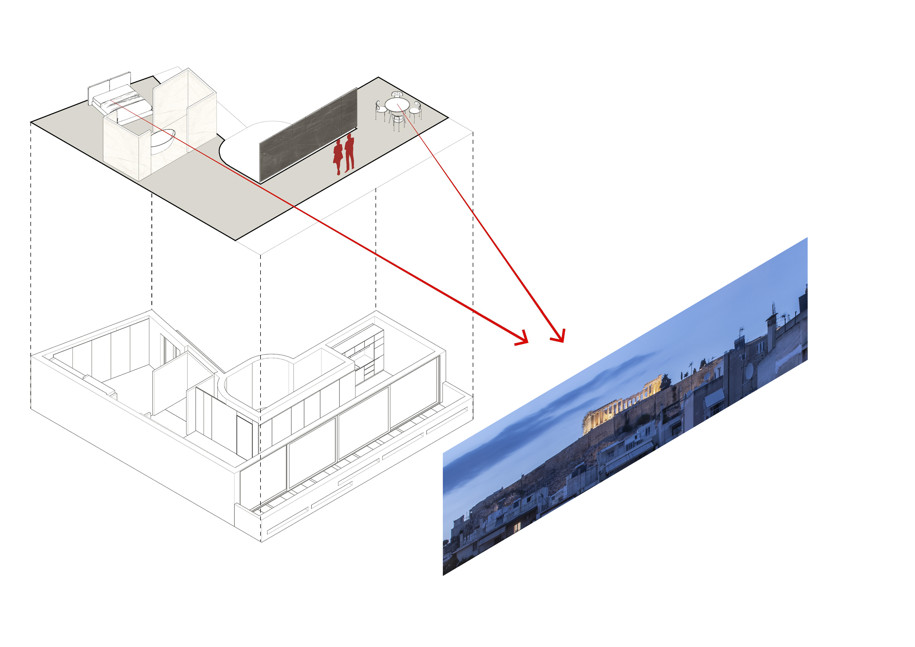 The 90 sqm apartment offers a stunning view to Acropolis due to its 12 meters glass facade. Architects' goal was to design a layout that would give the visitor an opportunity to enjoy the breathtaking view from every corner of the apartment.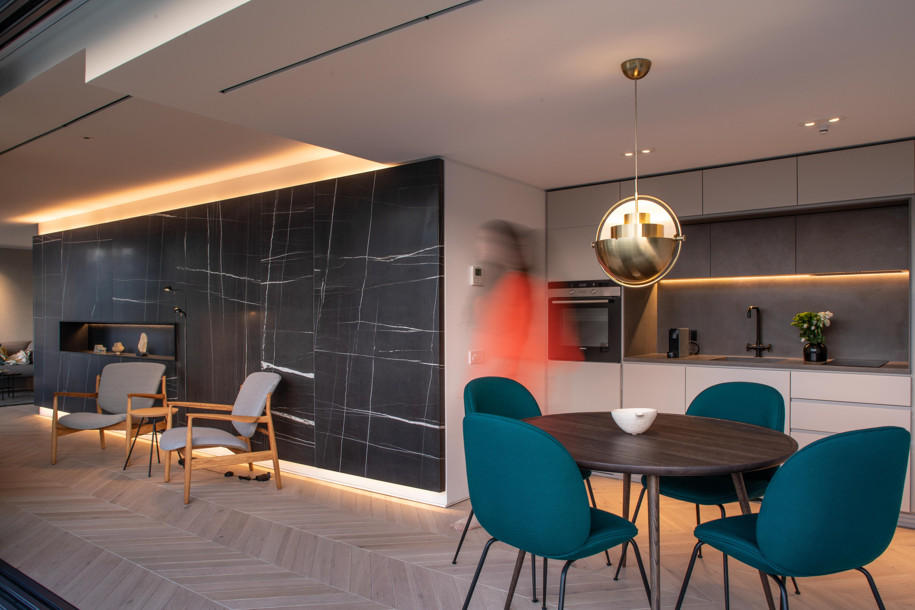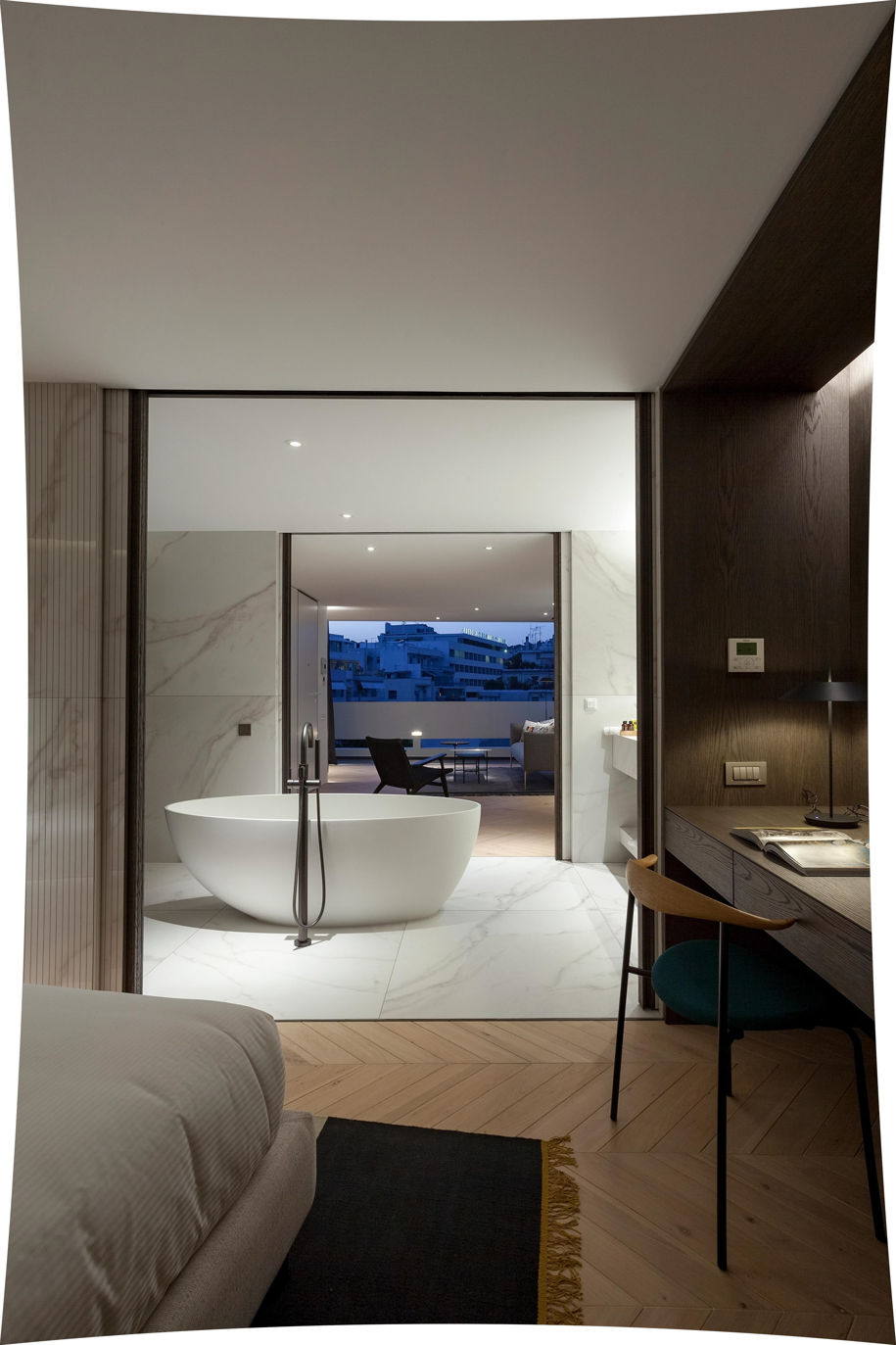 In order to achieve that in the given L shape plan, they placed the seating and lounge area, as well as the kitchen, behind the glass facade. The bedroom was placed at the far end, while the bathroom was placed between the bedroom and the seating area.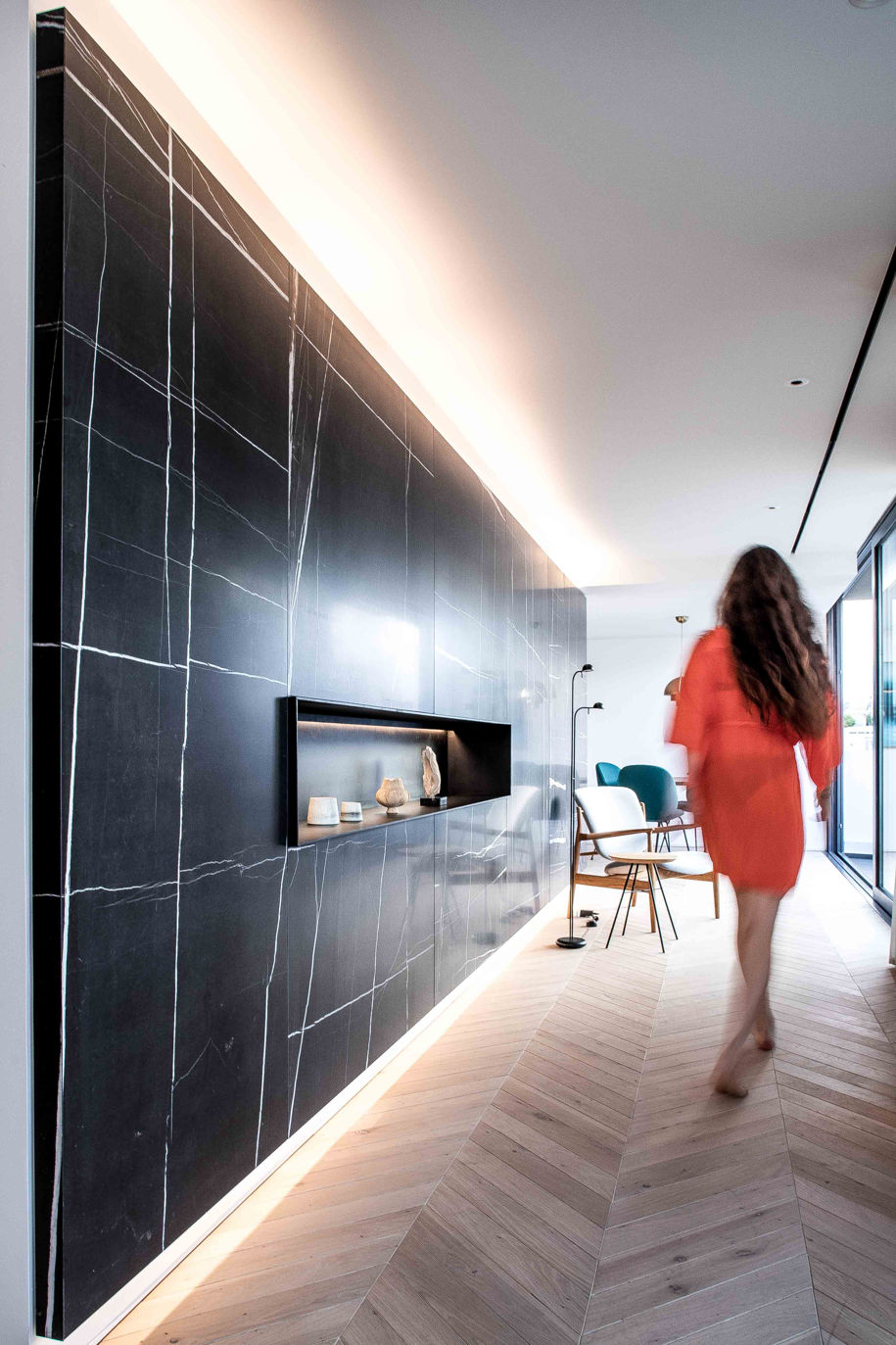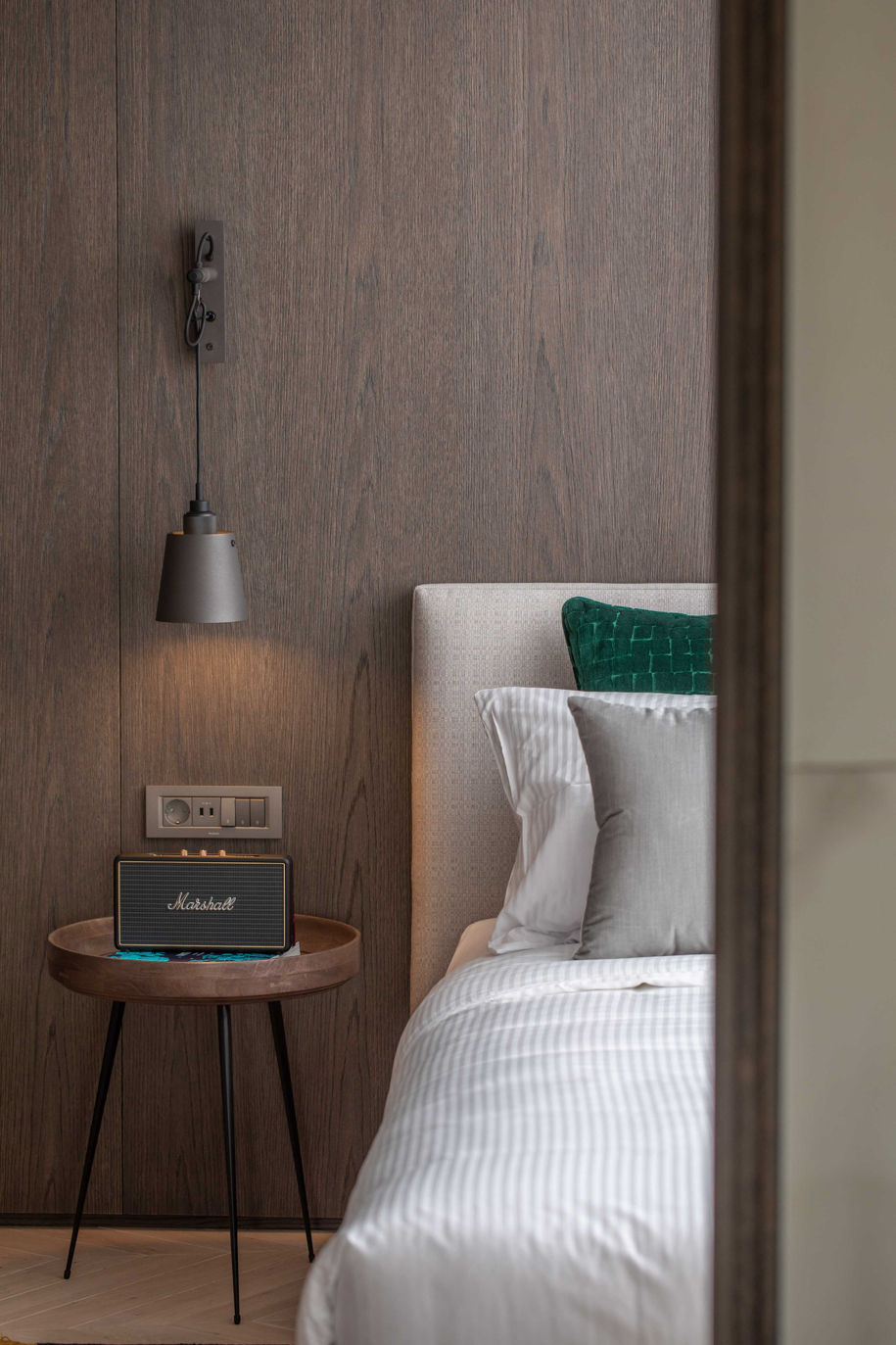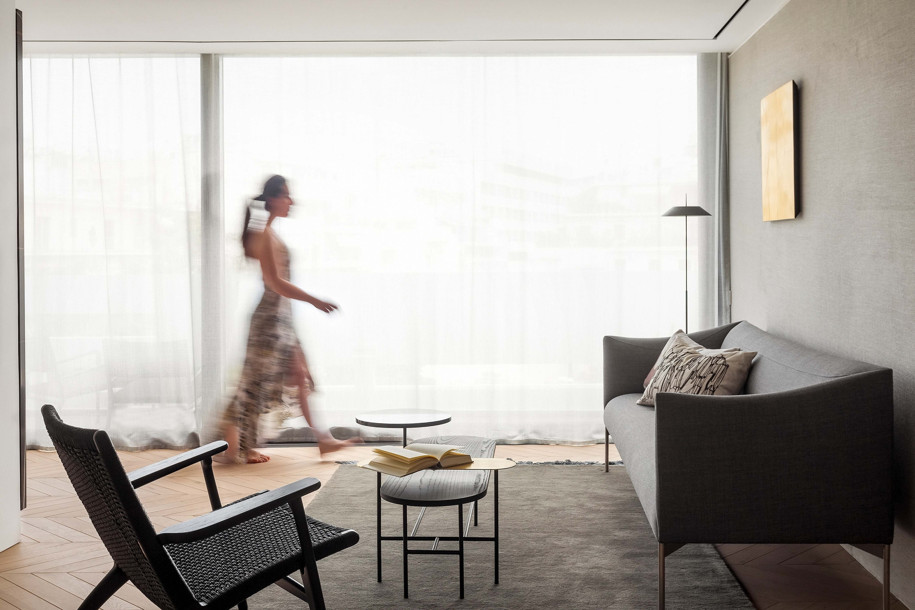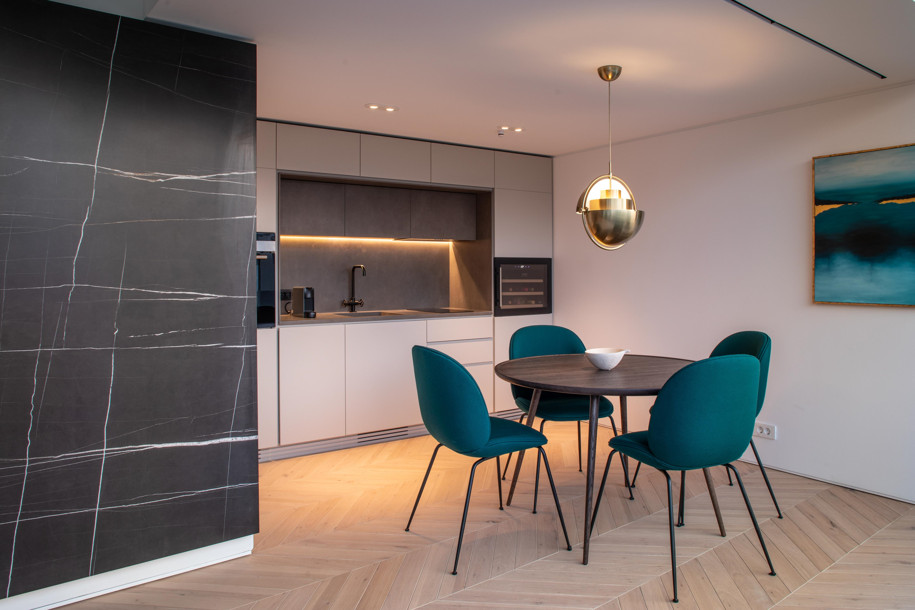 The challenge was to design a bathroom that can be manipulated by the inhabitant, in a way that can act as a divider or a connector between the two spaces, offering view to the Athenian landmark even from bedside. Additionally, the floor-to-ceiling sliding doors (on both sides of the bathroom) can open and close matching the needs of the guest, adding a more theatrical element to the living experience.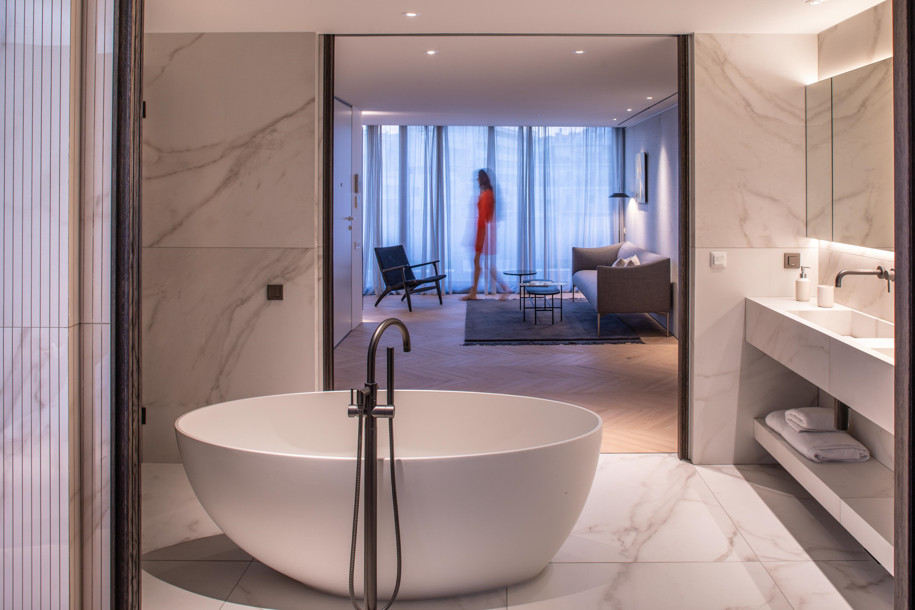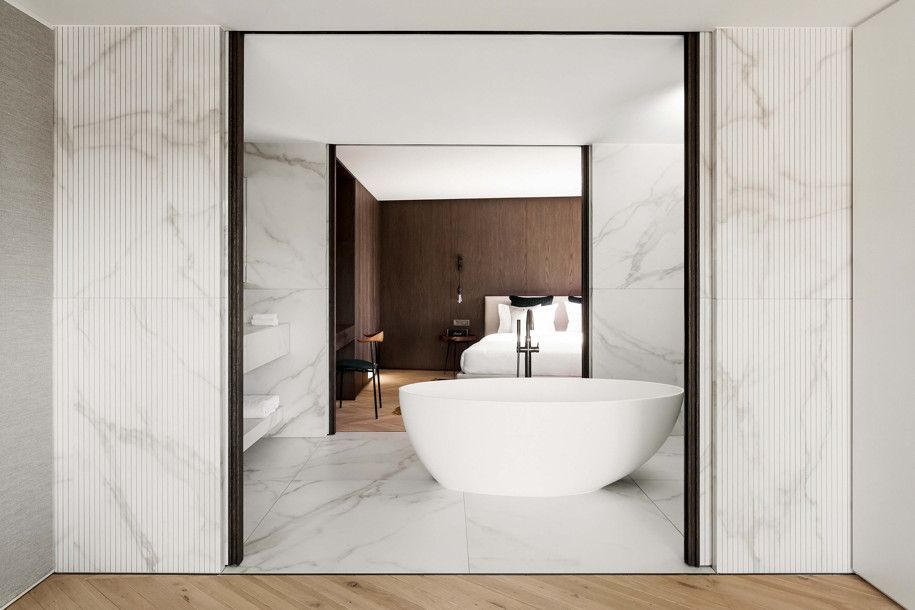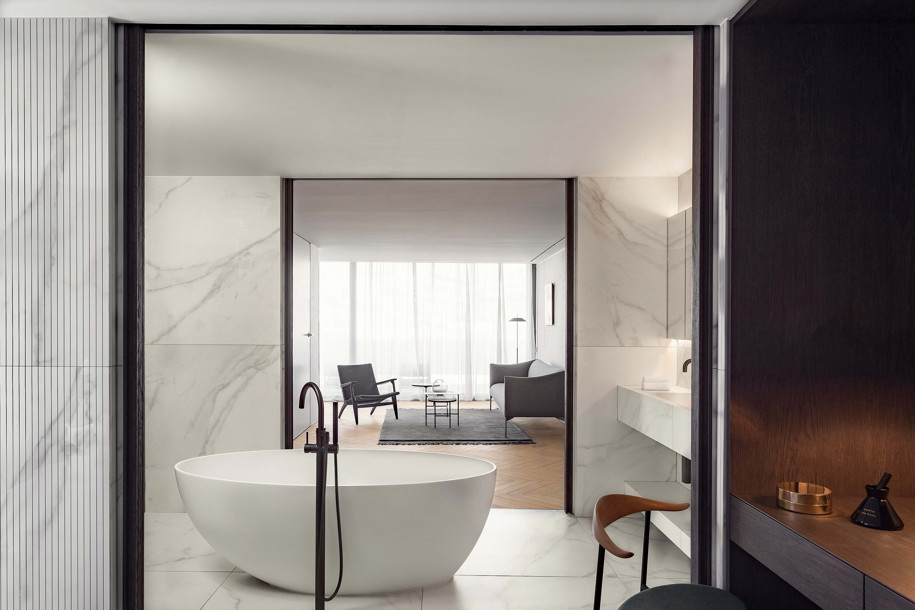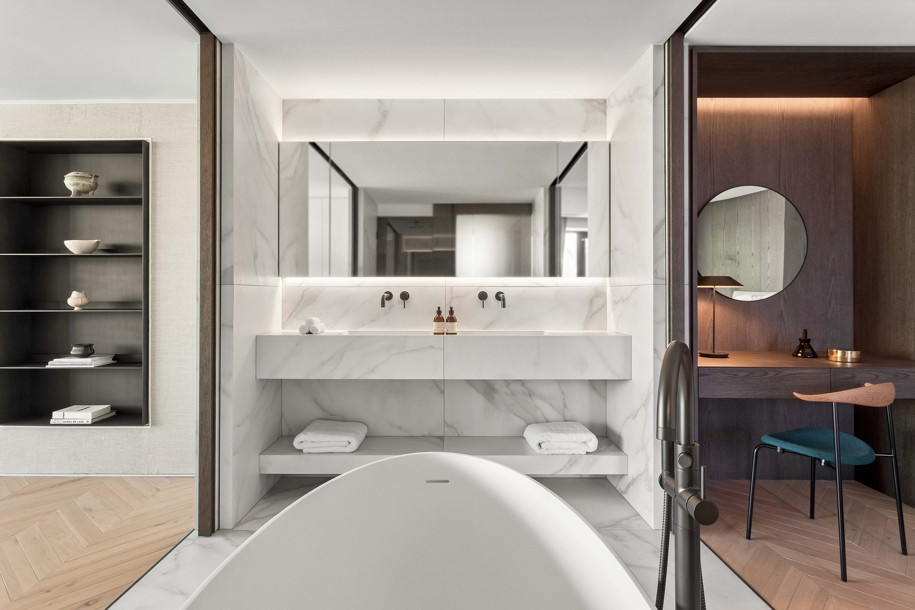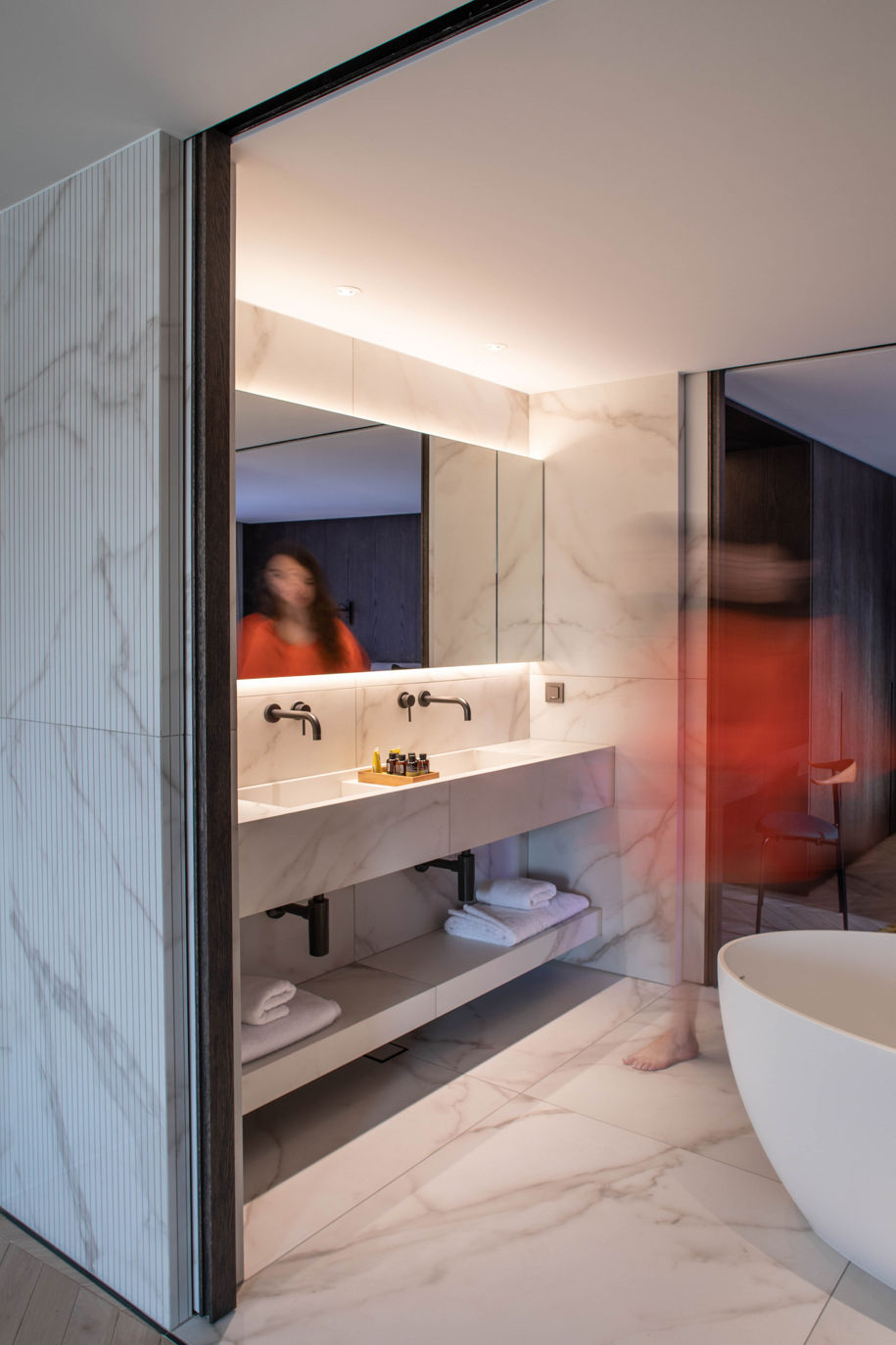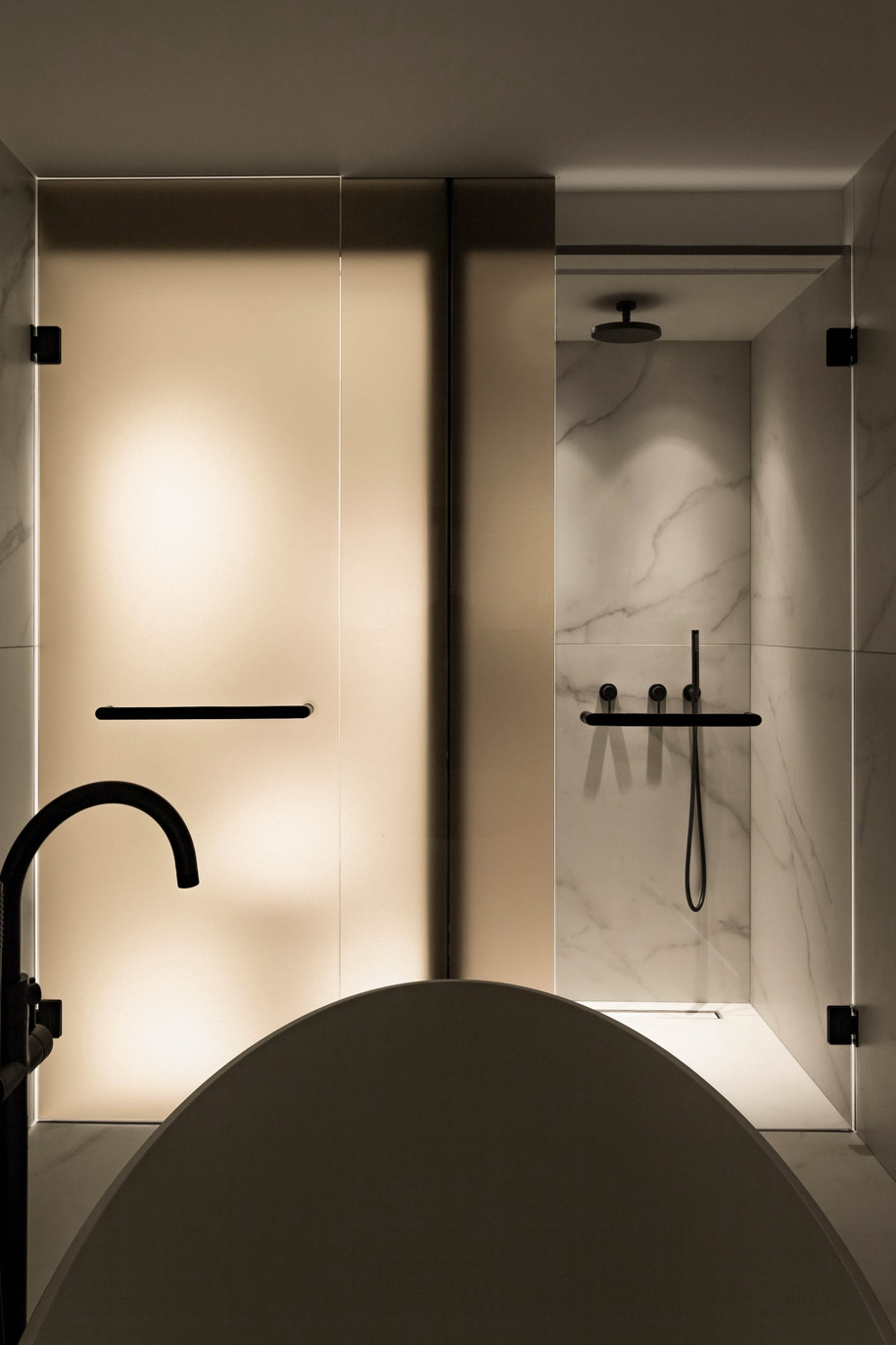 The selection of materials and designer furniture was carried out with the intention to connect the design with the Acropolis and stimulate a dialogue between heritage and inhabitation.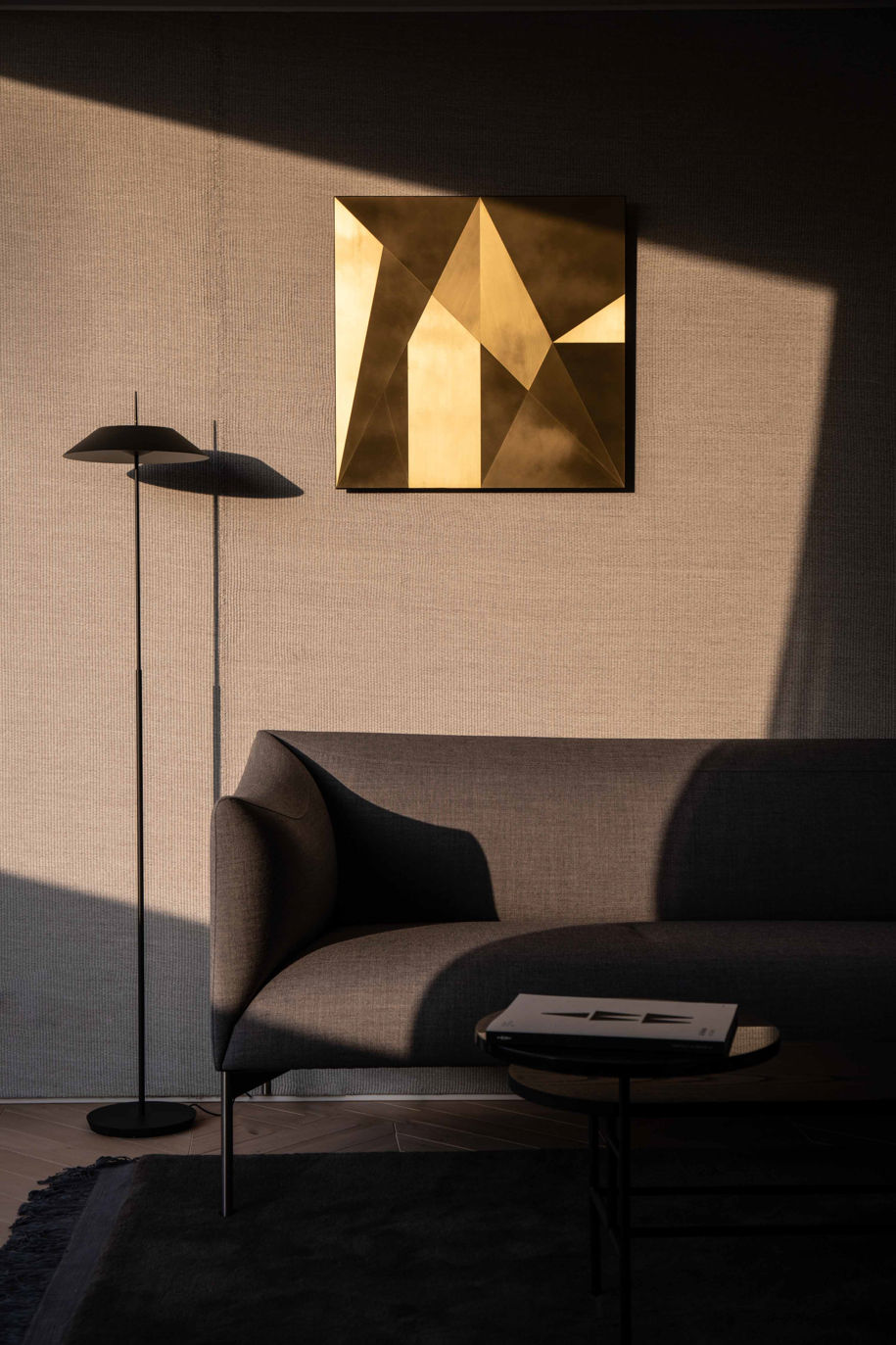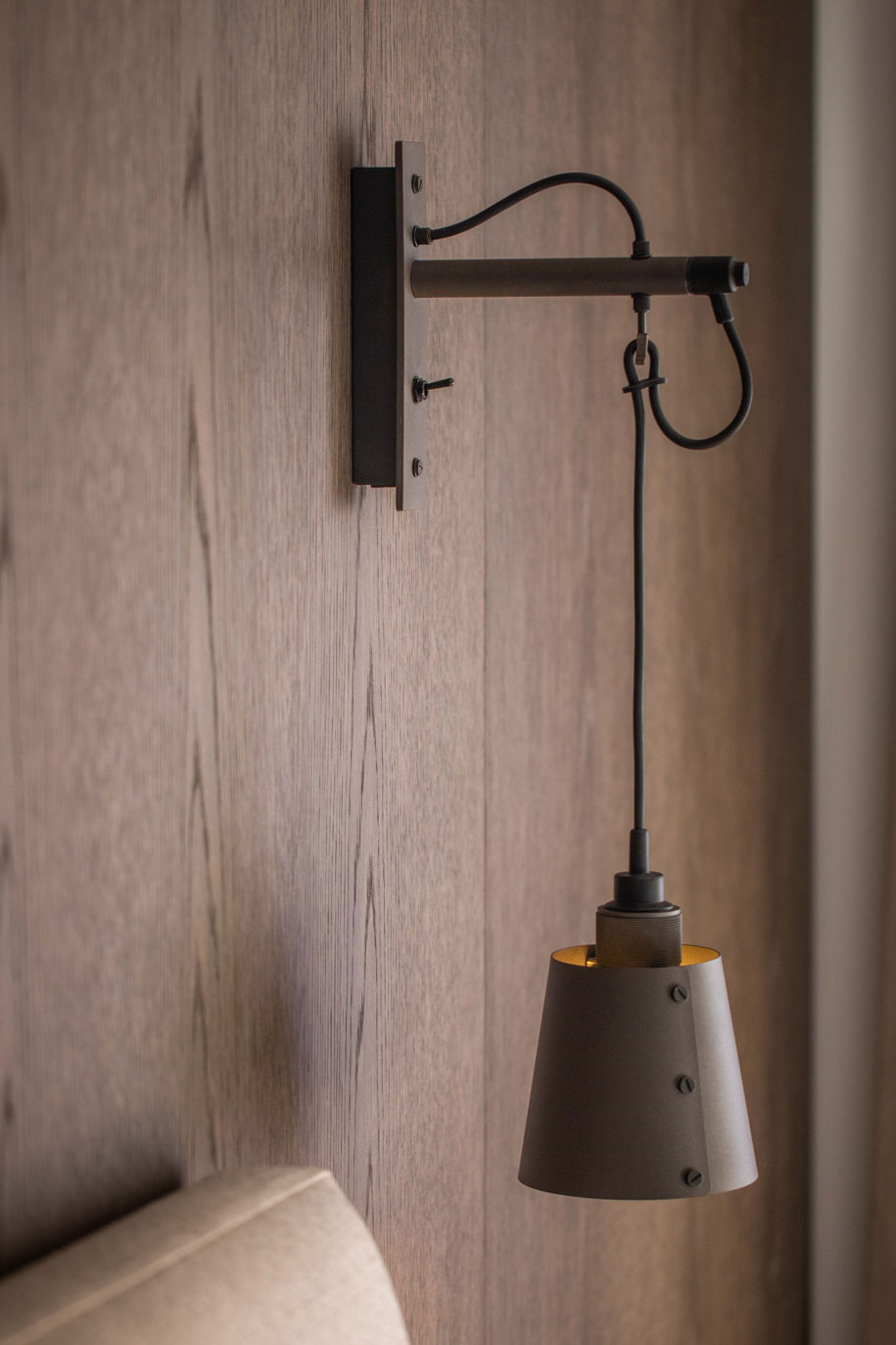 In addition, the bespoke art pieces along with the unique decorative elements chosen from local archaeological museums, help to achieve that goal. Attention to detail was a very important aspect in the design process, especially during construction, in order to connect all these different elements and create a well-balanced space.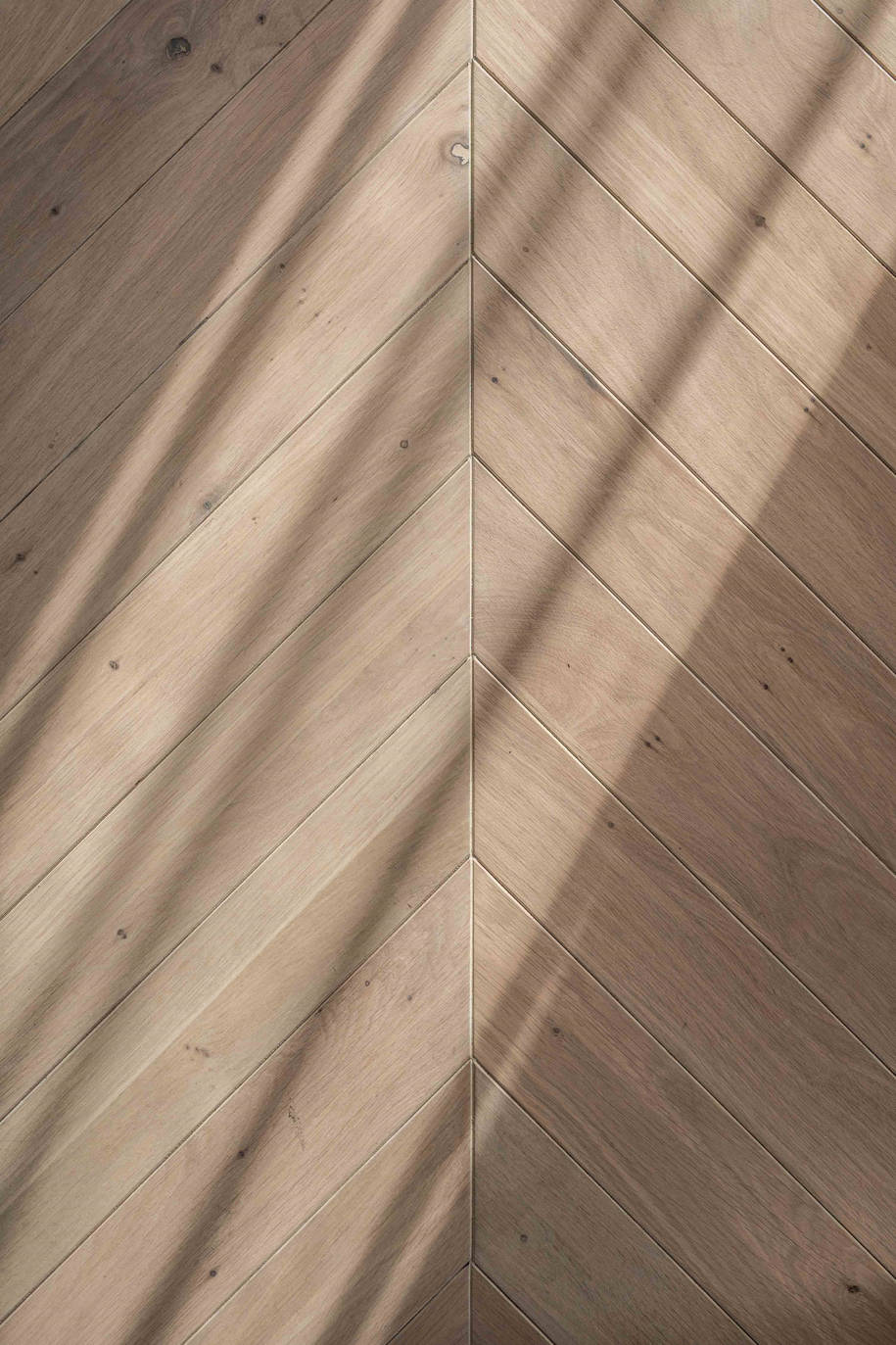 All finishes have direct relevance to the Athenian heritage in a symbolic layer, as the white marble bathroom refers to the Parthenon while the woven wallpaper refers to ancient Greek textiles and the parquet floor and wood cladding serves as a romantic memory of the Athenian apartment in the 50's.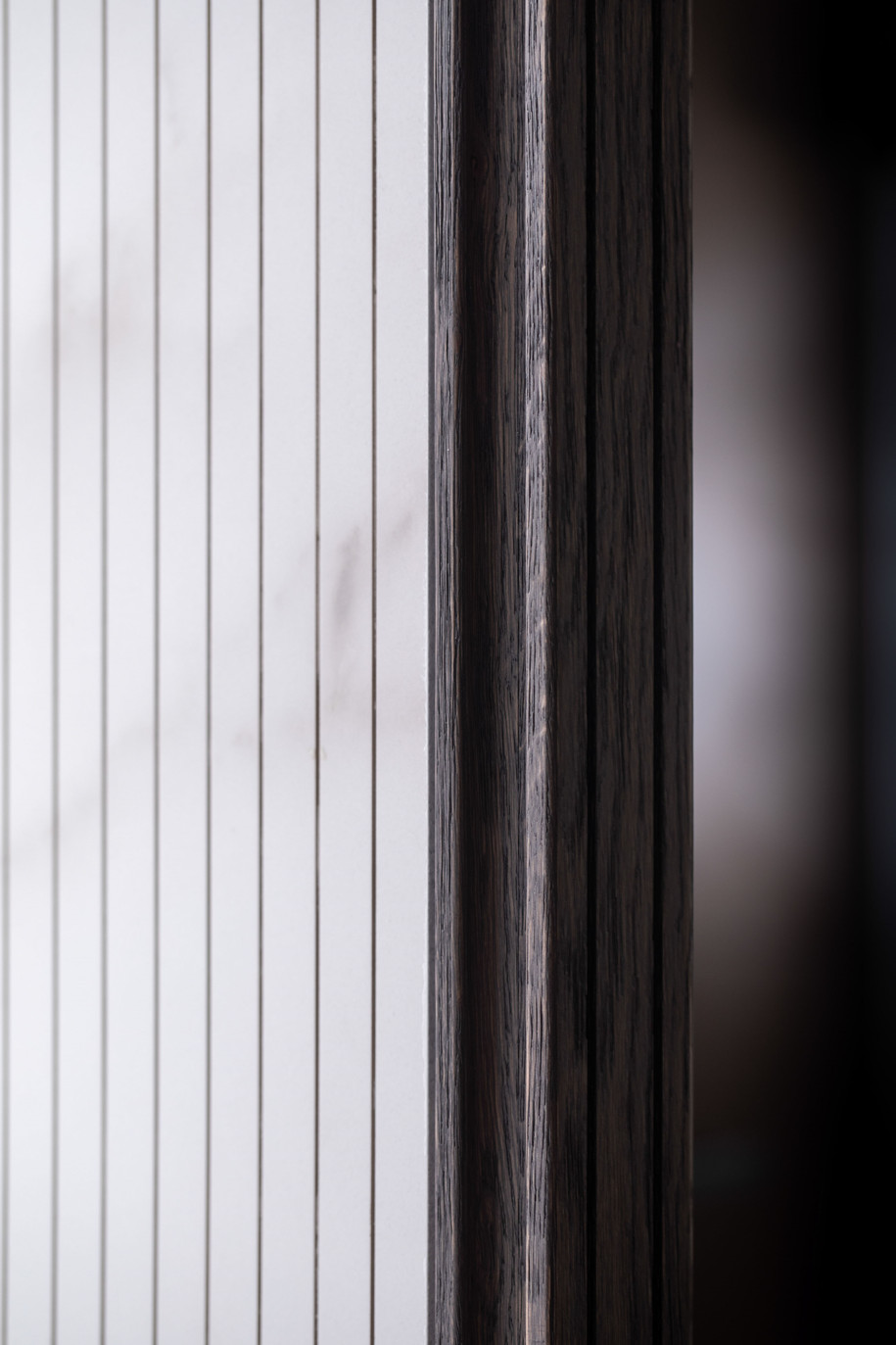 Facts & Credits
Project title  AcroView apartment
Location  Veikou str., Athens, Greece
Client  Urban Stripes Athens
Completion date  May 2018
Design & Construction Supervision  Mab architects
Project architect  Franky Antimisiaris
Architect  Dimitris Panagopoulos
Interior decoration & styling  Sonia Savurdic
Lighiting consultant  Duality Architectural Lighting
Photography  Costas Mitropoulos, George Pahountis
READ ALSO:
EKA Hellas Summer Party