The

memobottle

™ is a premium slimline, reusable water bottle designed to fit stylishly into handbags, backpacks, laptop bags and even within your pocket; designed to fit where other bottles don't.
The shape of the memobottle™ closely resembles the dimensions of a sheet of paper, and is made from a durable BPA-free and cradle-to-cradle certified plastic.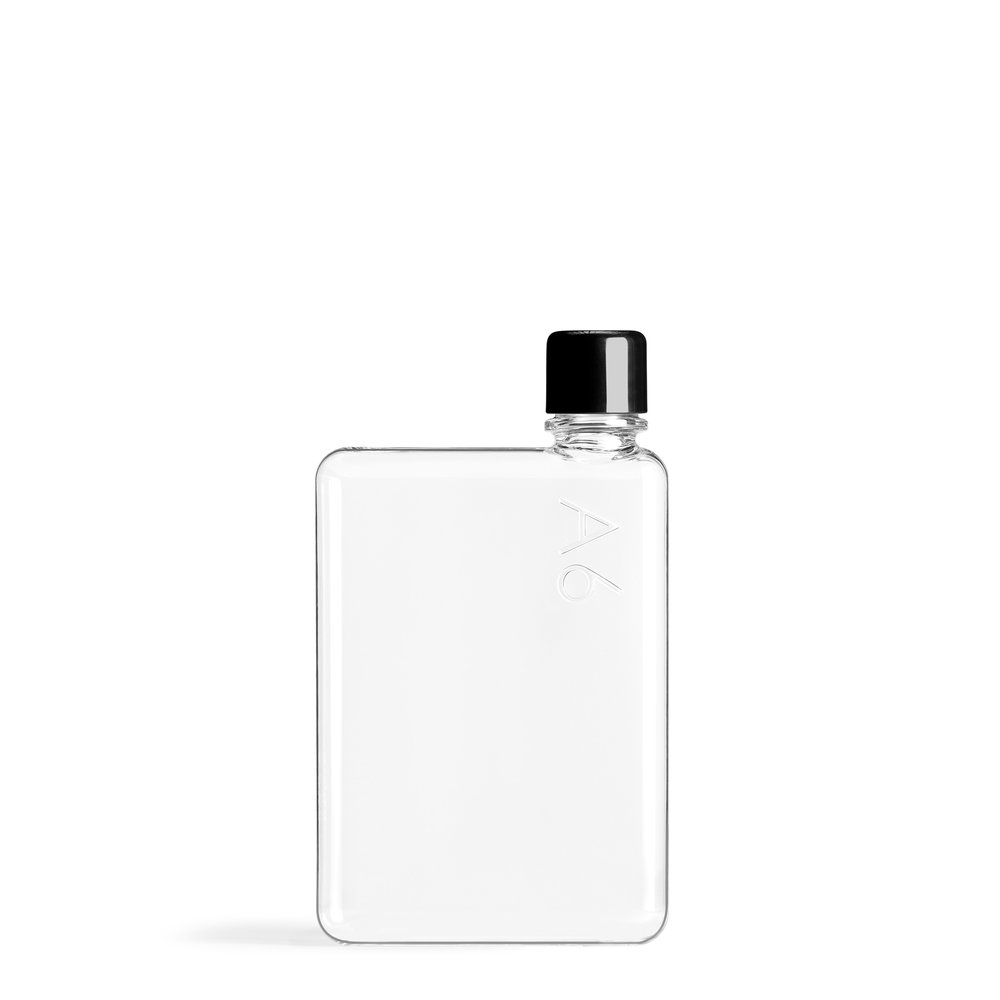 The vision of memobottle is to reduce single-use bottle consumption.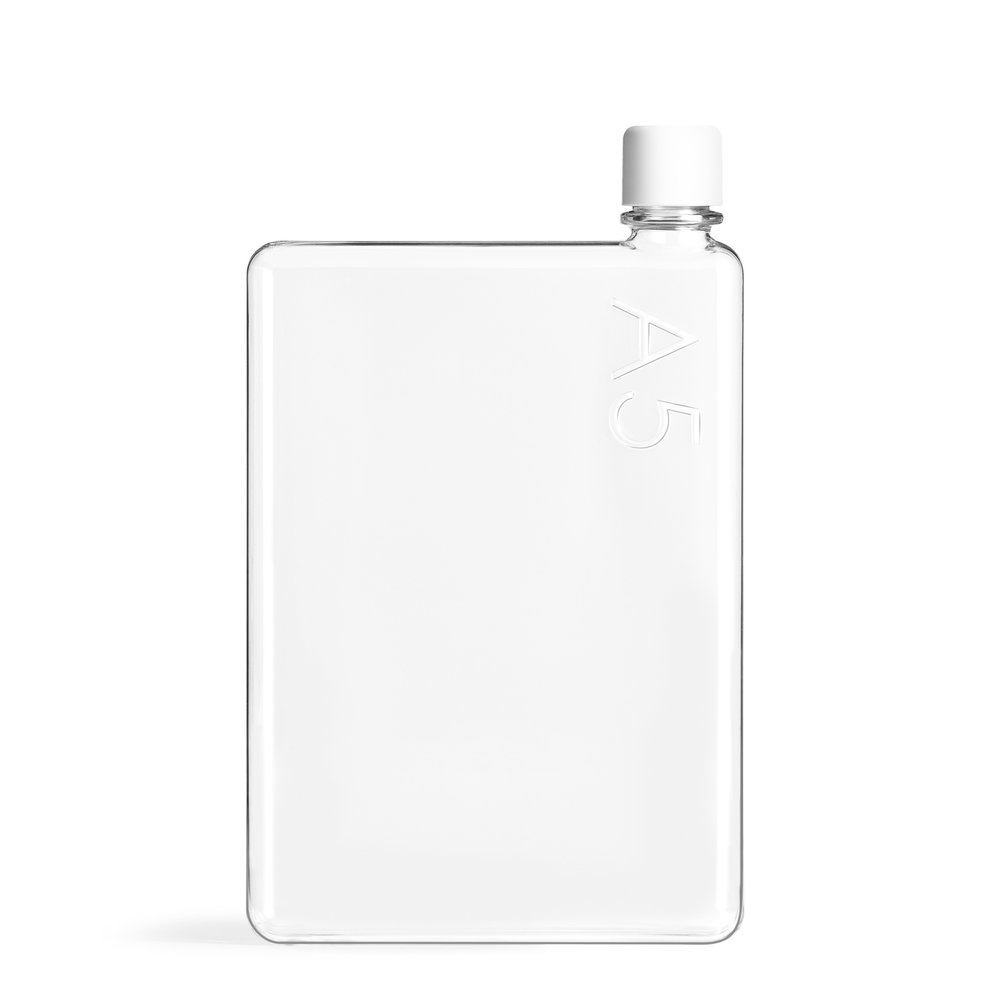 Flat is the new round. The memobottle™ is a slim premium reusable water bottle designed to conveniently slide into a laptop/carry bag or even into a pocket. The form of the memobottle mimics the international paper sizes A6 and A5. Transparent and minimal the memobottle™ has become one of the design icons of the year. The creators decided to flip the equation with an aim to design a product that was optimised for transportation but still held the functionality of traditional water bottles. The vision of memobottle™ is to reduce the number of single-use bottles that litter the earth.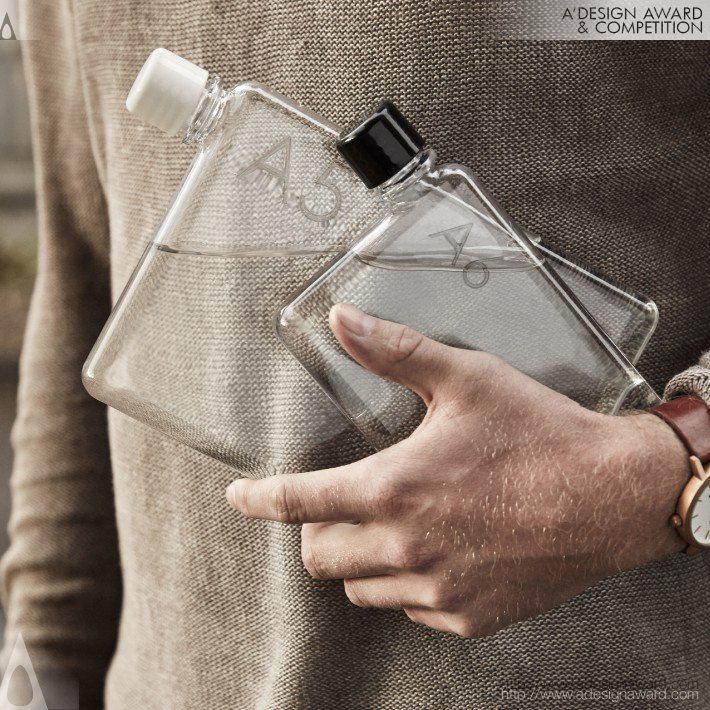 The memobottle was born from two main frustrations that the creators saw in society. Firstly, the increasing number of plastic water bottles being consumed and ending up in our waterways and in landfill. Secondly, that existing round water bottles were not optimized for transportation and were unable to fit within carry bags or laptop bags. The aim of memobottle is to inspire a more reusable society and create a balance between improved life convenience and environmental responsibility.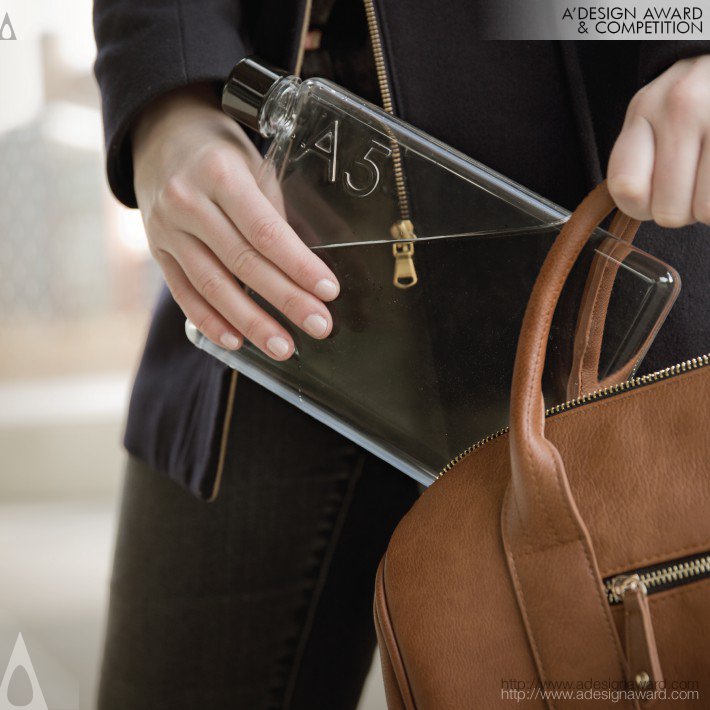 A key feature of the memobottle is its transparency. In order to achieve the clarity present, the DFM and tool refinement process was extensive. The memobottle is produced using a refined adaptation of extrusion blow moulding. The memobottle is made from BPA-Free, FDA-approved, cradle-to-cradle certified plastic.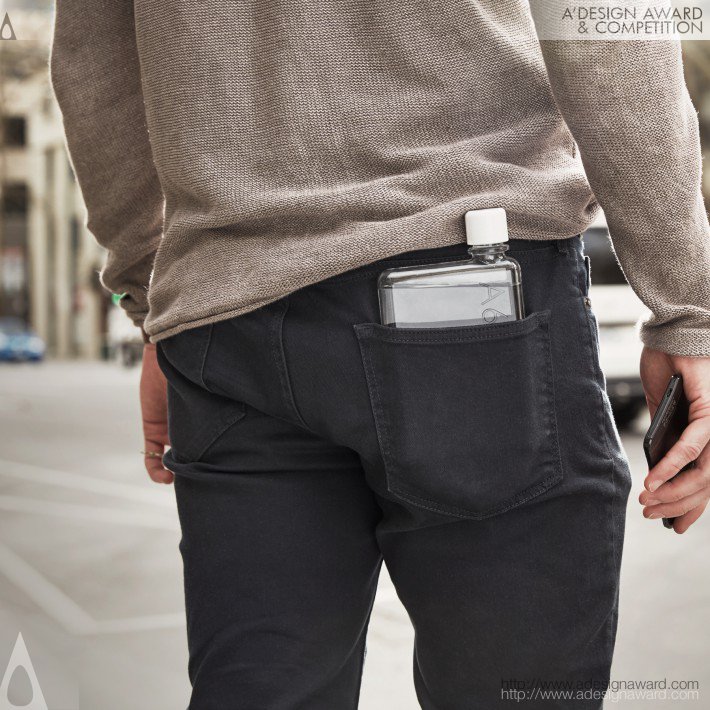 The memobottle was designed to be as minimal as possible to accentuate the true form. The transparent nature of the memobottle allows it to reflect and interact with it's surroundings; a true chameleon. It is these aspects that creates true design; where there is nothing left to hide behind. The positioning of the neck of the memobottle was refined to ensure an optimal user experience. This feature changed the manufacturing process of the memobottle entirely.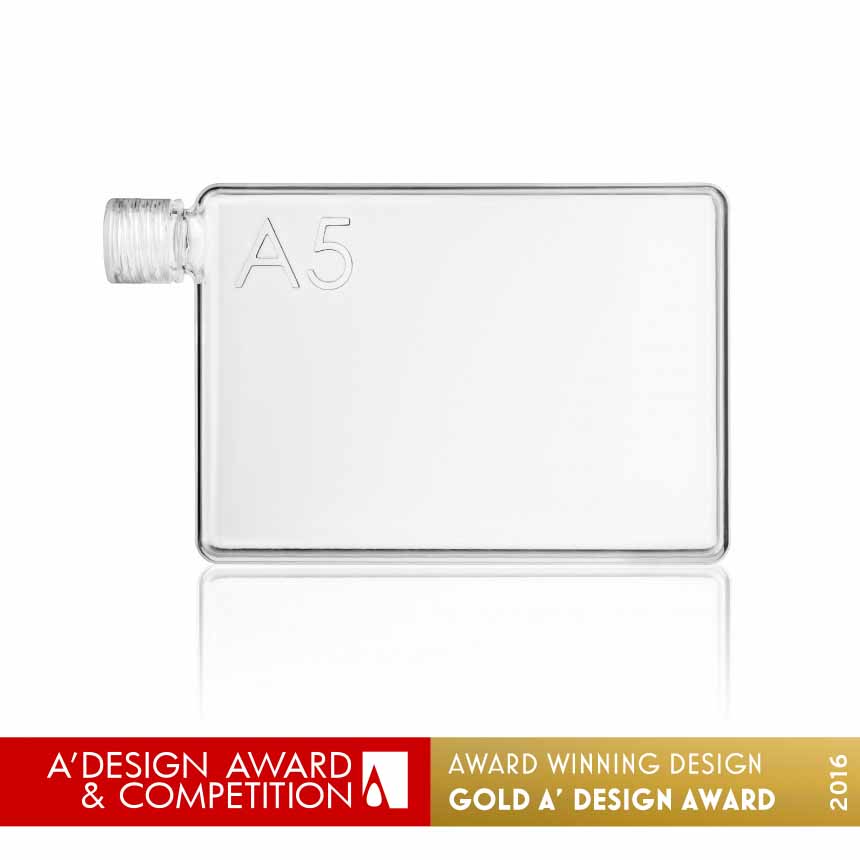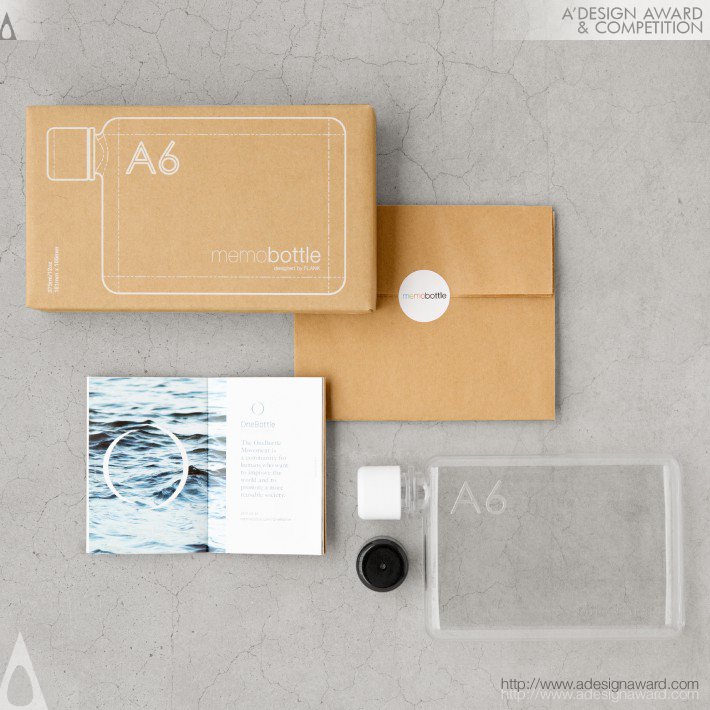 Facts & Credits
Project    memobottle
Designer and Co-founder  Jesse Leeworthy
Co-founder Jonathan Byrt
Photography  Tarin Grey 


Memobottle Slim Reusable Waterbottles. is Golden Design Award winner in 2015 – 2016 Fashion and Travel Accessories Design Award Category.
READ ALSO:
AG wins at ADC 98th Annual Awards & The Dieline Awards 2019