Mateus ceramic company was founded in 1993 by Teresa Mateus Lundahl. This year, Mateus celebrates 25 years in ceramics with a brand new ceramic collection, entitled "Mateus meets Sam Baron meets Yatzer", created in collaboration with the award-winning French designer Sam Baron and Yatzer's international design portal founder and creative director, Costas Voyatzis.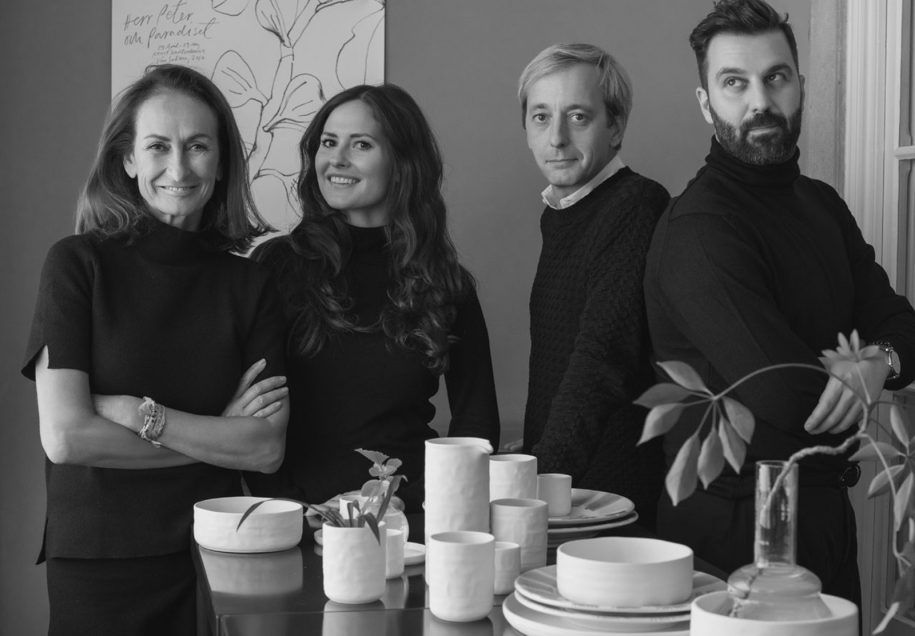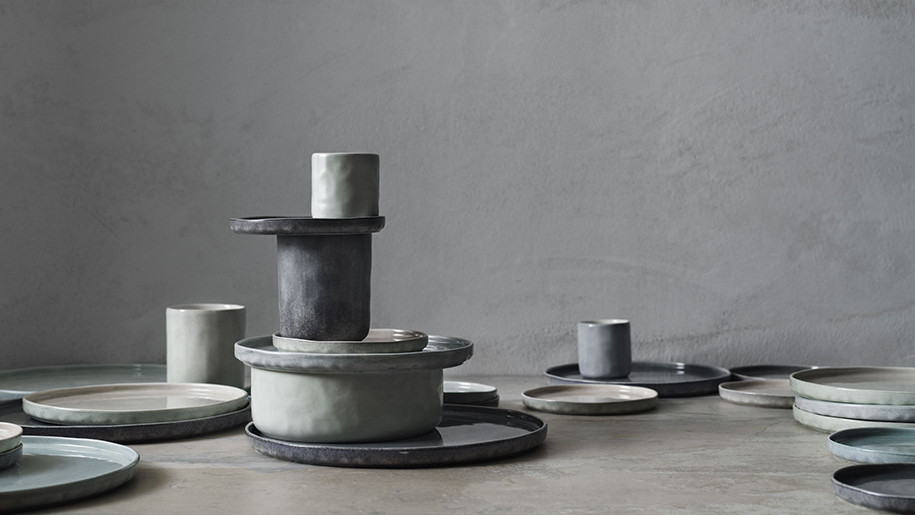 For Teresa Mateus Lundahl "There's a story behind everything". Just like the company she founded, Teresa was shaped by two different cultures considering that she has grown up in Portugal and lived for many years in Sweden. She confesses:  
"The Swedish design language was very different for me at first. Over time I saw how colors, patterns and new ideas were slowly but surely being welcomed into Swedish homes. Even so, table settings stayed quite traditional. People were still using dinner sets and silverware that they'd been given as wedding gifts, both for dinner parties and everyday use. I decided it was time for a change and Mateus was born."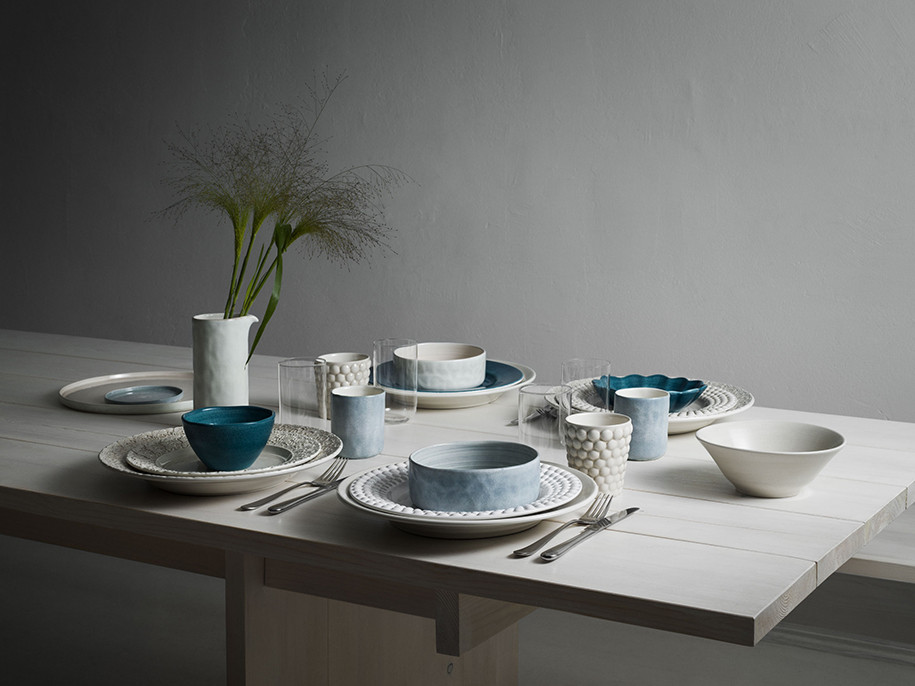 Combining her passion for the set table, which she declares as "a love story that will undoubtedly last forever", and her multicultural background she created a ceramic company which functions as "a fusion of modern Swedish design and Portuguese craftsmanship". She says:
"A natural step was to marry traditional Portuguese craftsmanship with my experience from the worlds of fashion and design. I also wanted to show that ceramics from my homeland were so much more than just pretty objects to admire."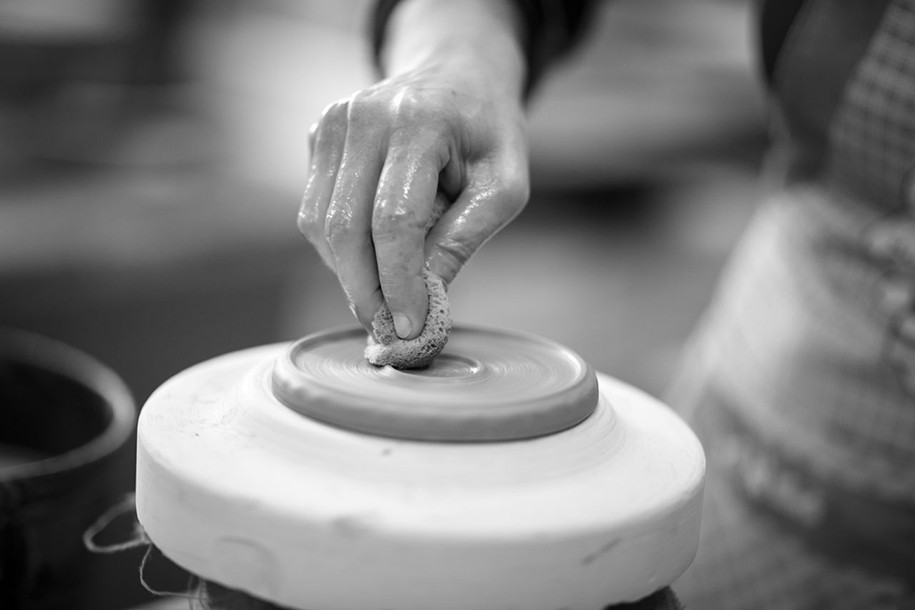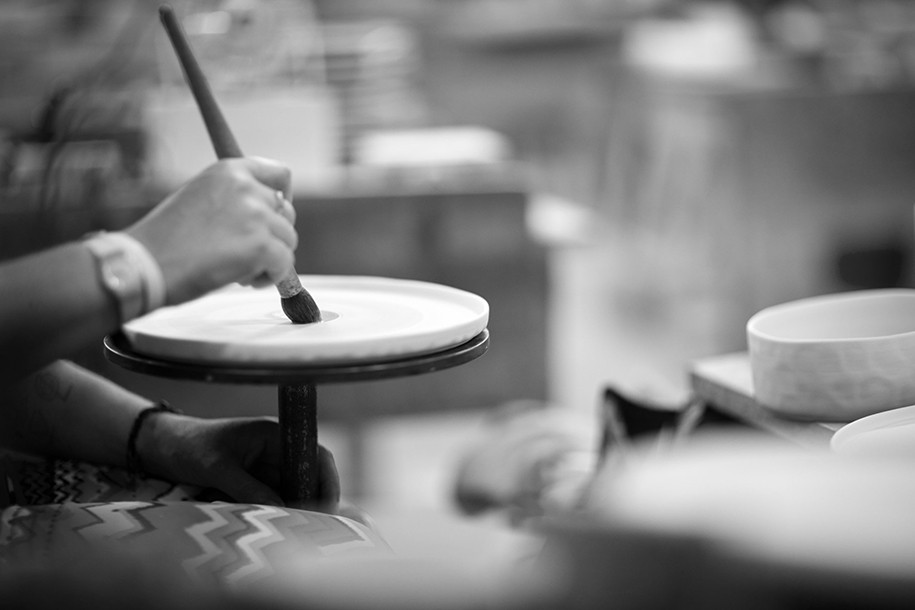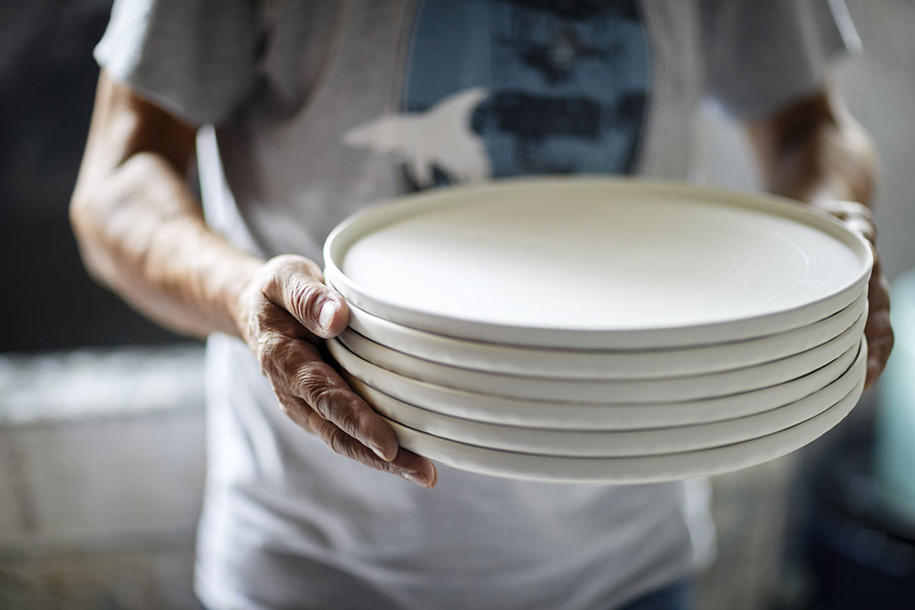 "Mateus is testimony to that Portuguese ceramics is a living art form, one that changes and evolves with the times."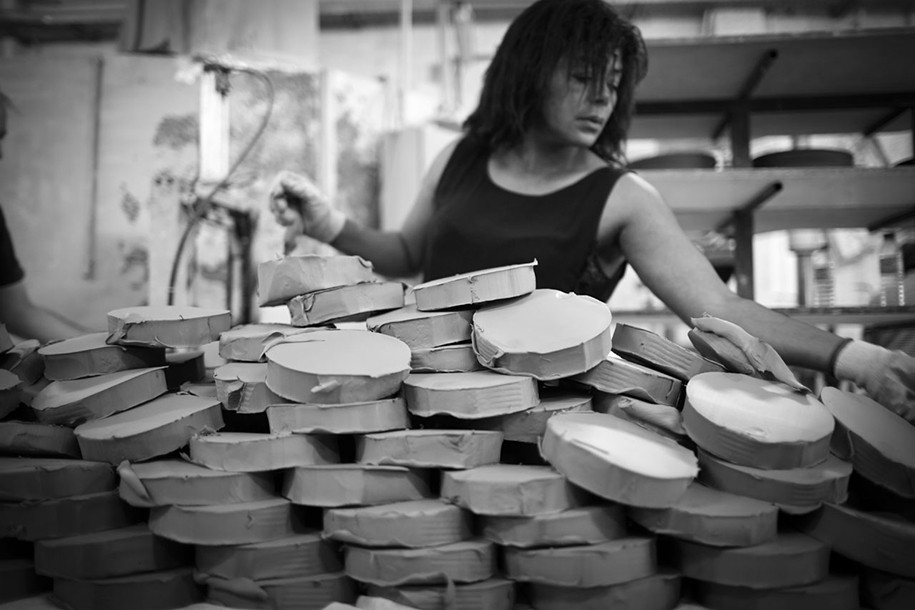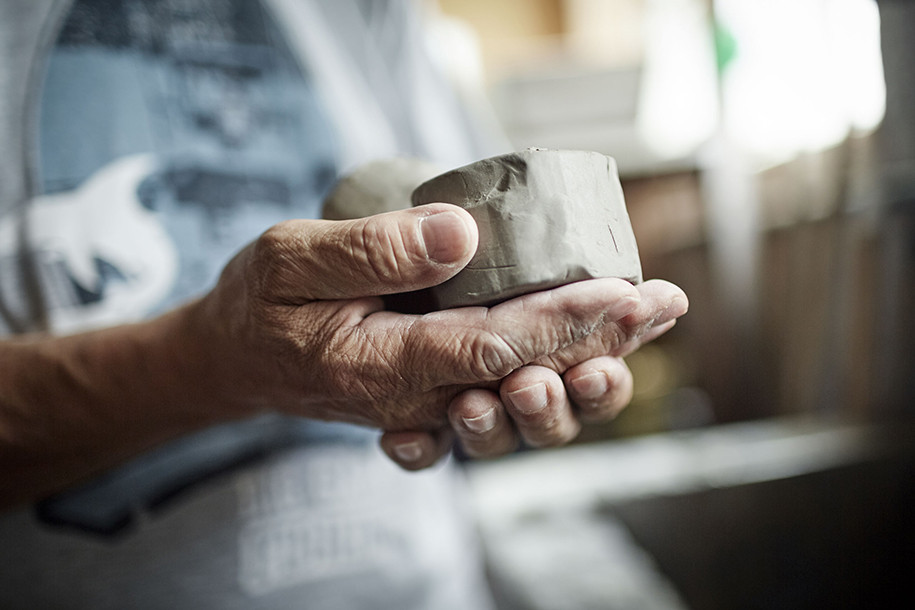 Mateus ceramics are genuinely handcrafted to captivate the senses, "create warmth in the home and set the stage for sharing good food and conversation around a beautifully set table". Teresa continues:
"Over the years, our ceramics family has expanded to include more pieces, collections, colors, shapes and decorative details. Everything is crafted and painted by hand, which means that no piece – be it a plate, bowl or cup – is like another. At the same time, they look great together, and mixing and matching has become our trademark. Today, Mateus ceramics are sold all over the world."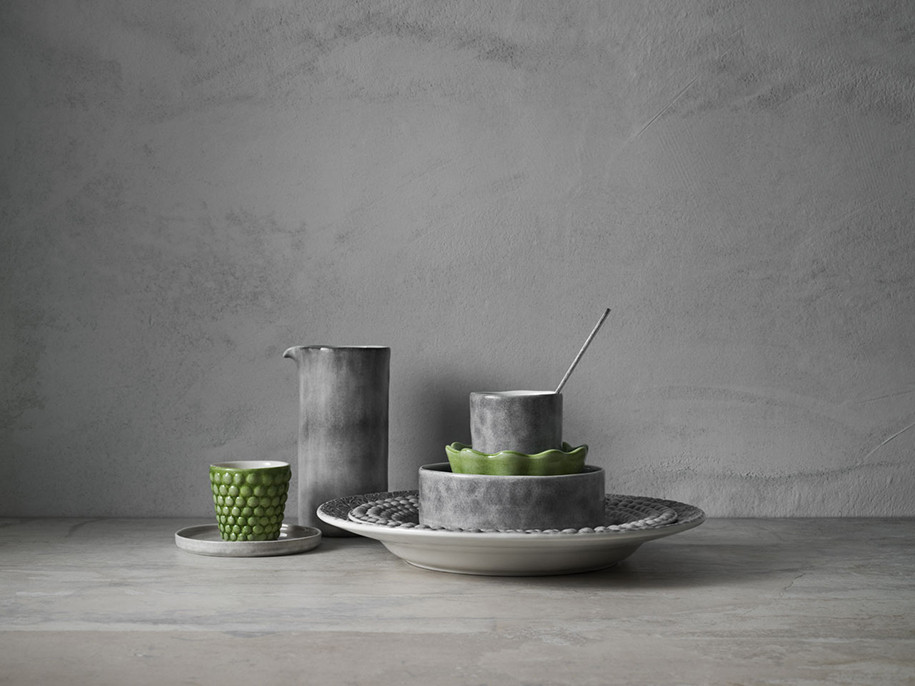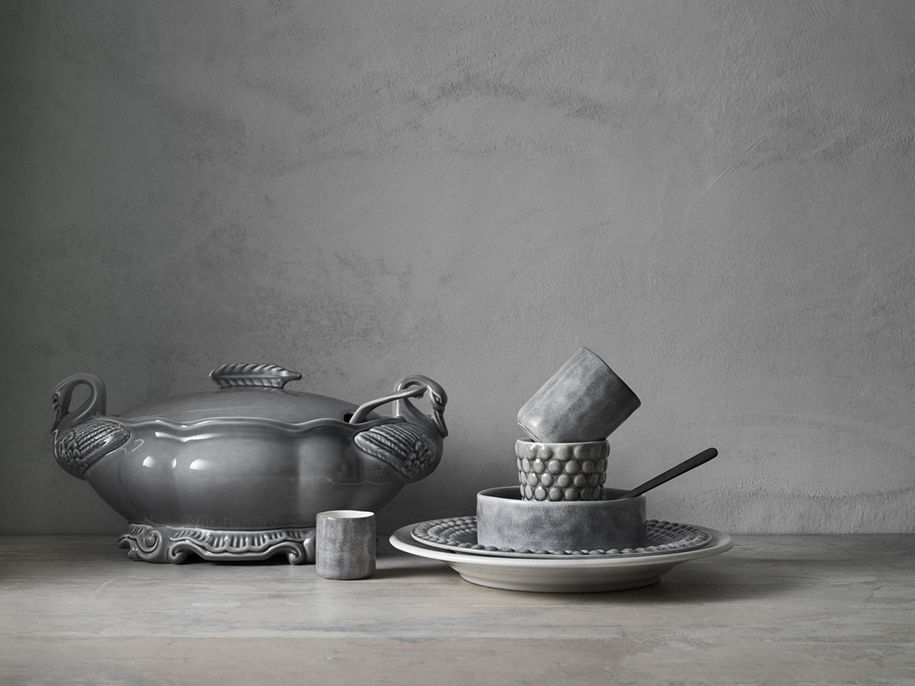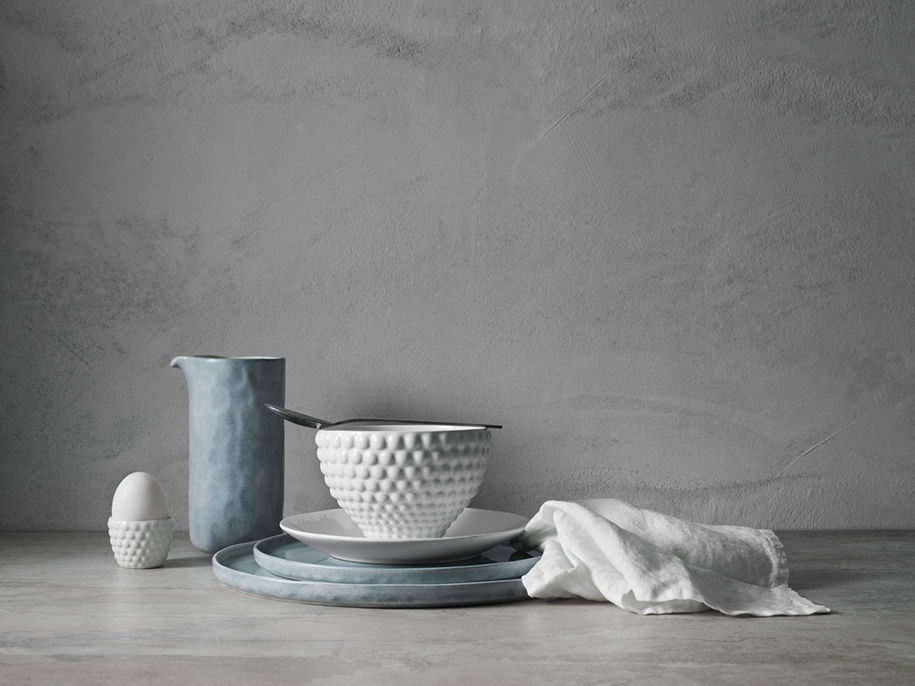 Teresa's daughter, Filippa, has been part of the company for the past four years. Her mother talks of her as "a breath of fresh air, brimming with energy, new ideas, marketing methods and collections". In fact, Filippa is behind the popular "Bubbles" series which complement wonderfully Mateus' "Basic" and "Lace" collections. For Mateus family it is as simple as that:
"One of our recipes of success is the endless creative combinations that can be made with our collections – all the pieces layer so well. Customers can create exquisite new table settings by simply adding a few new pieces."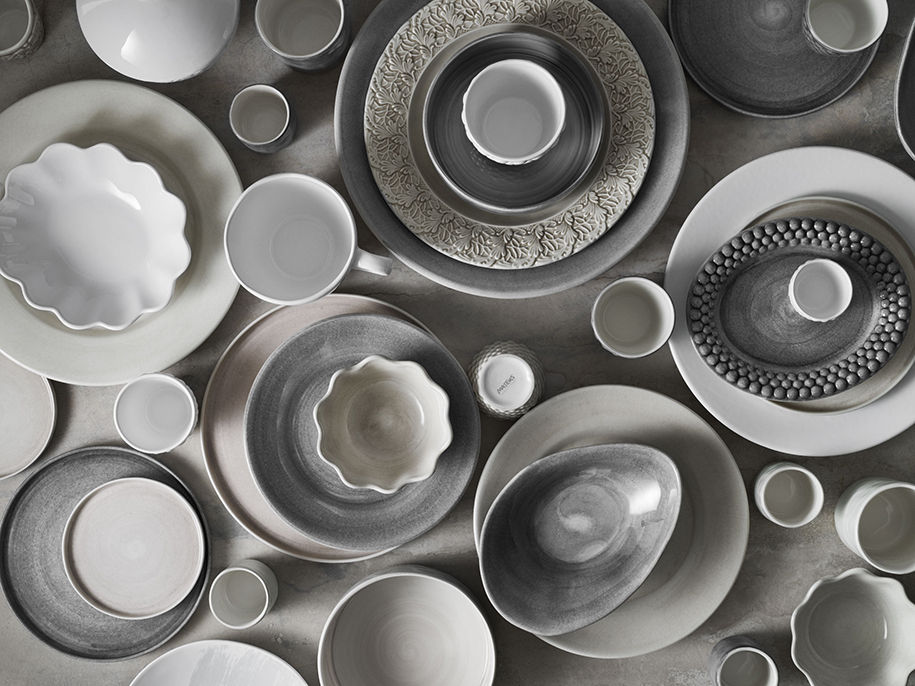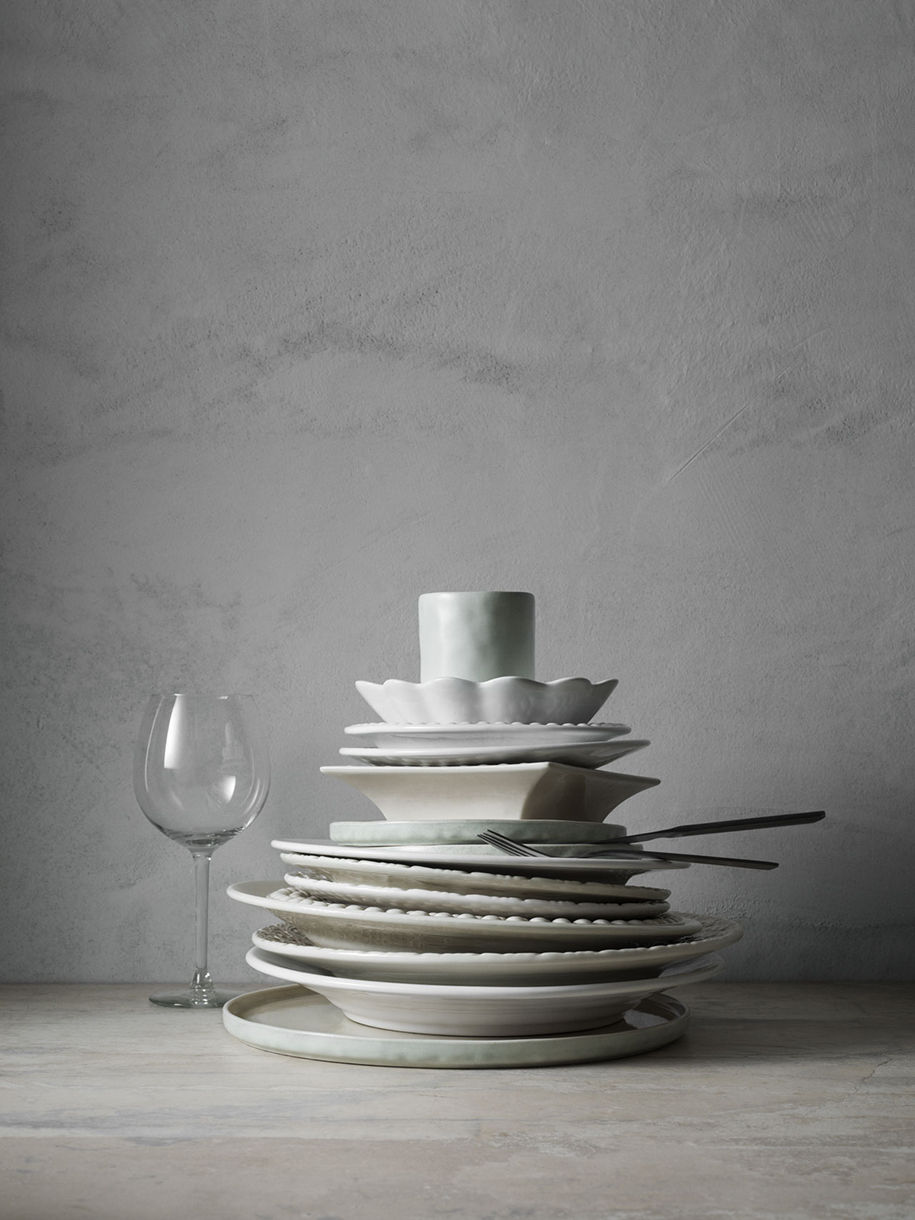 The "Mateus meets Sam Baron meets Yatzer" collection comes in conjunction with Mateus' 25th anniversary and launches "yet another creative collaboration with international design talent". Teresa Mateus Lundahl states:
We are reinforcing our position as a global design company. But above all, the collection is a tribute to ceramics, one of mankind's oldest art forms.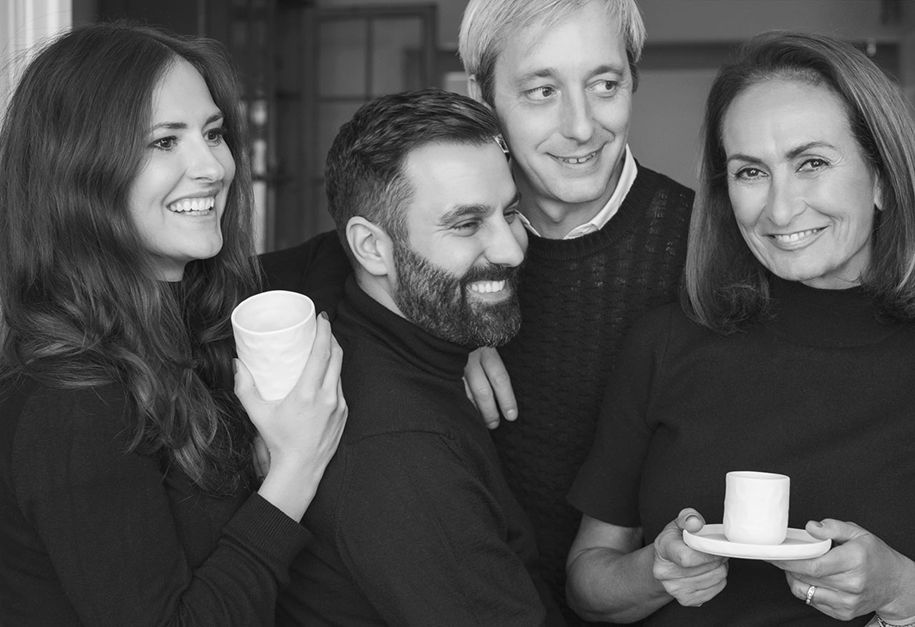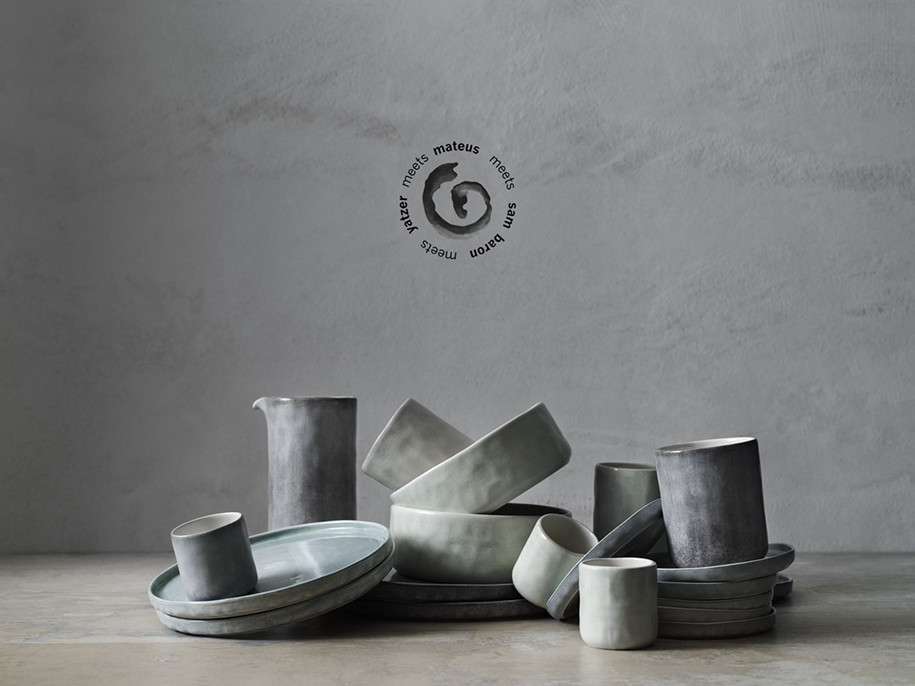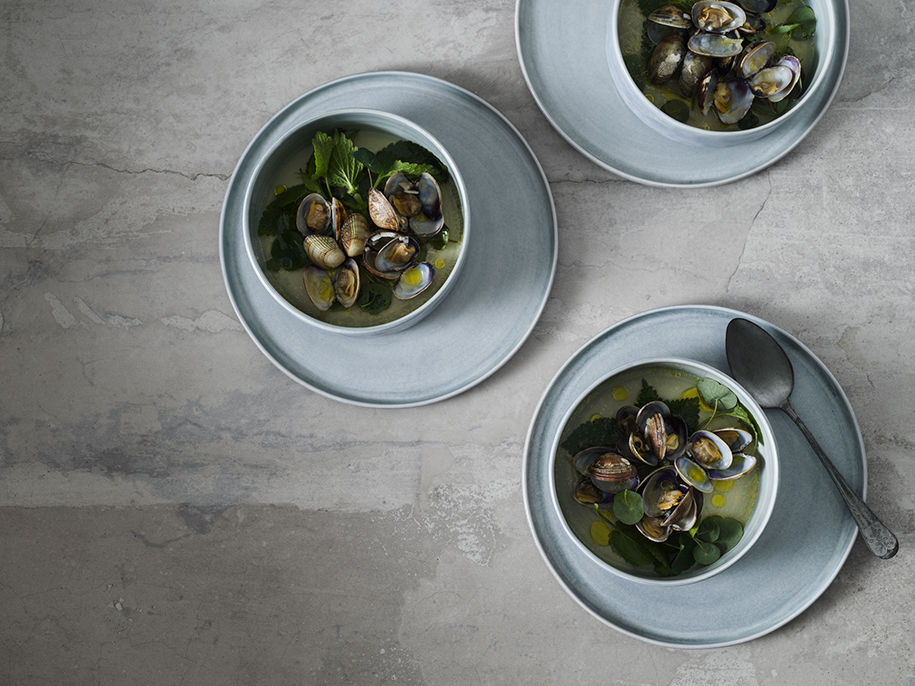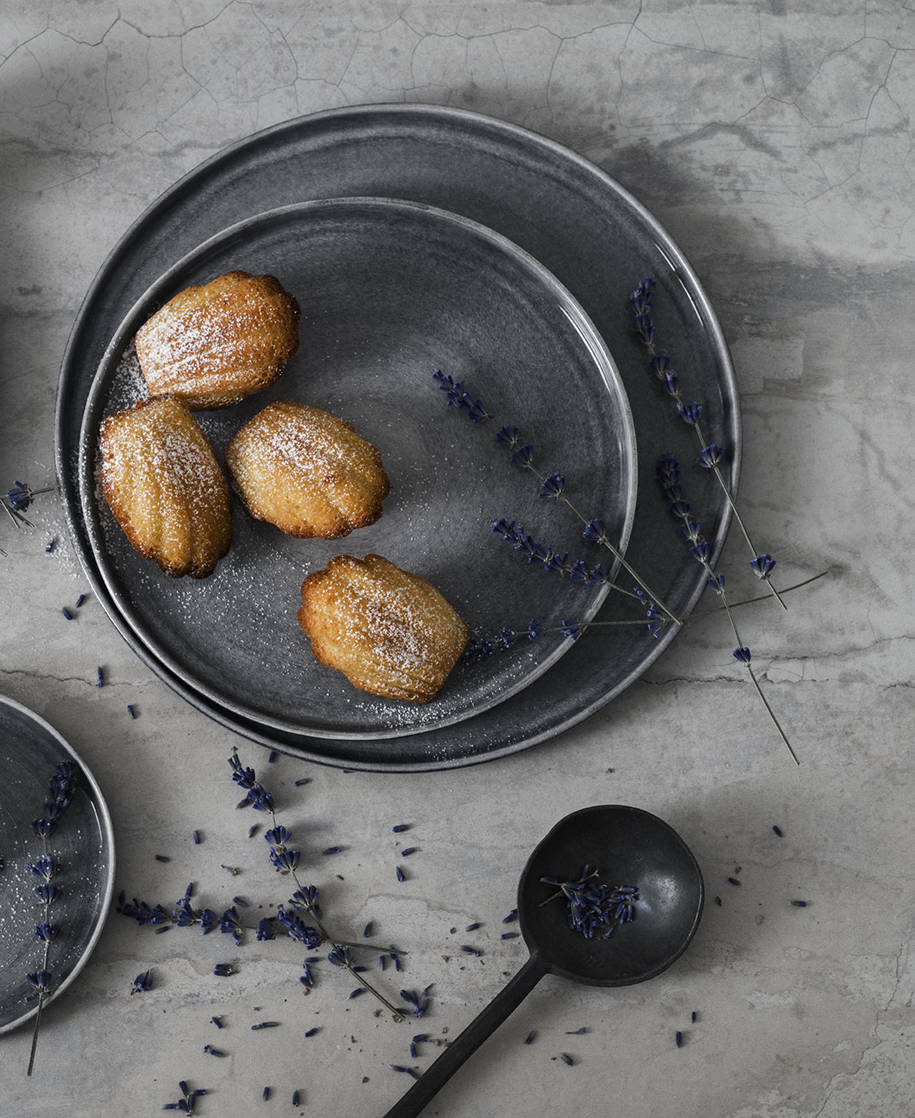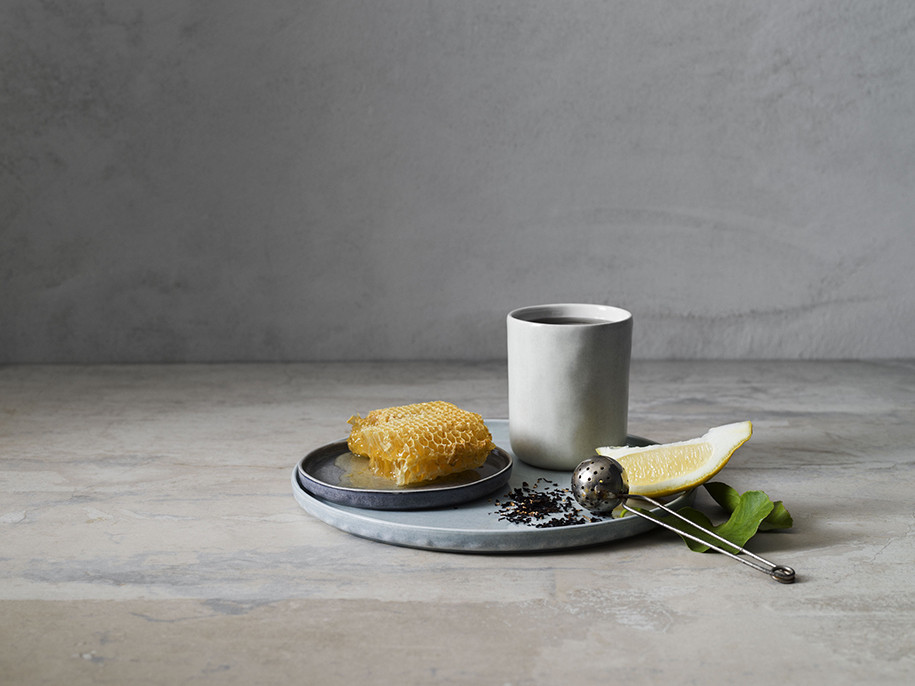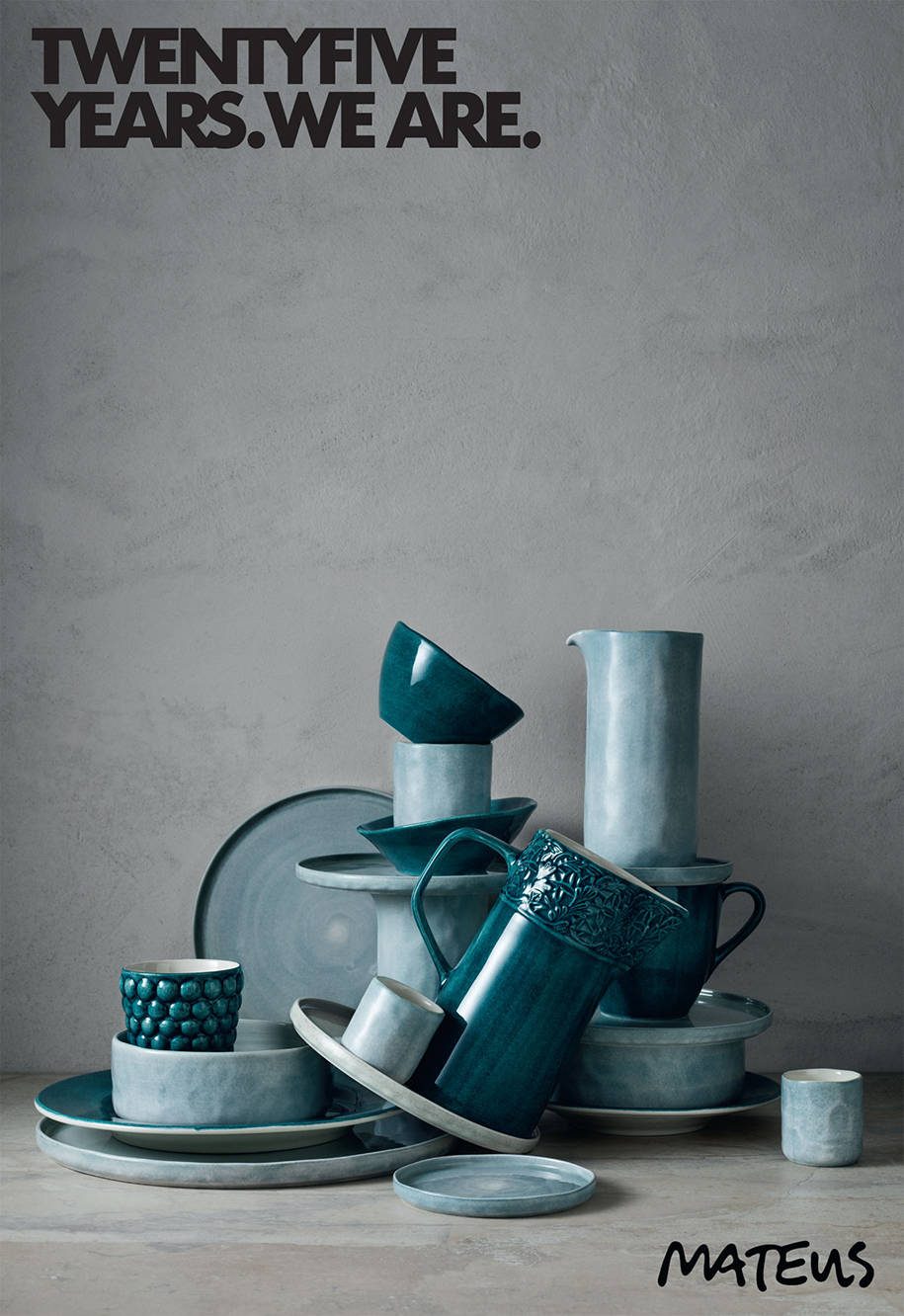 Find out more about Mateus collections here!
READ ALSO:
SOHO: ένα νέο εργαστήριο ειδικών κατασκευών από την κατασκευαστική εταιρεία Επίκυκλος