La Torre de la nostalgia- is an under construction residential sculptural tower by 314 Architecture Studio located in the heart of Glyfada, a coastal suburb on the southern part of Athens.  – text provided by the authors

The project is an A+ Energy efficient tower that contains a total of five apartments with an amazing sea view. The dynamic sculptural form of the building is inspired from Munari's ideas of modernity in his Falkland design and the futuristic movement.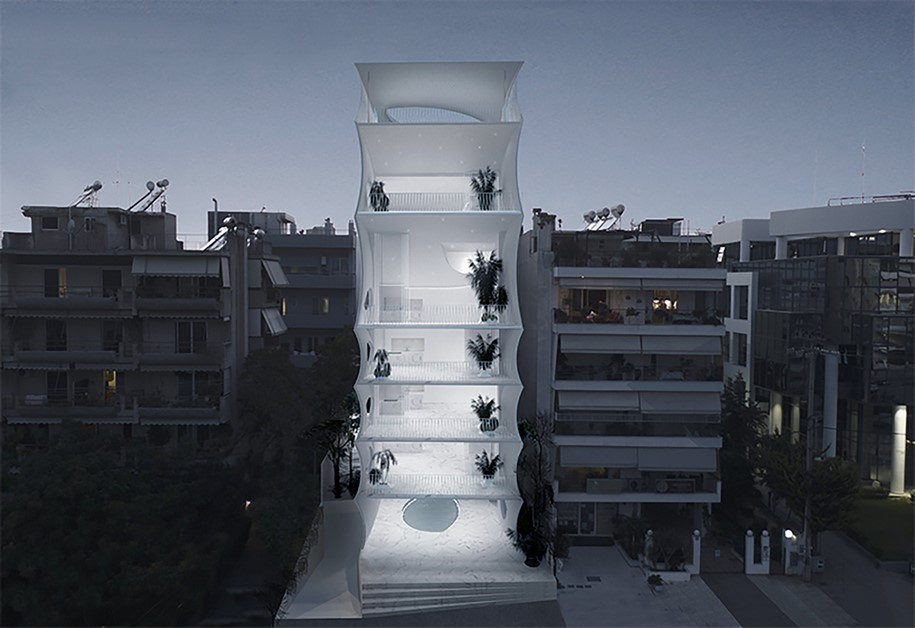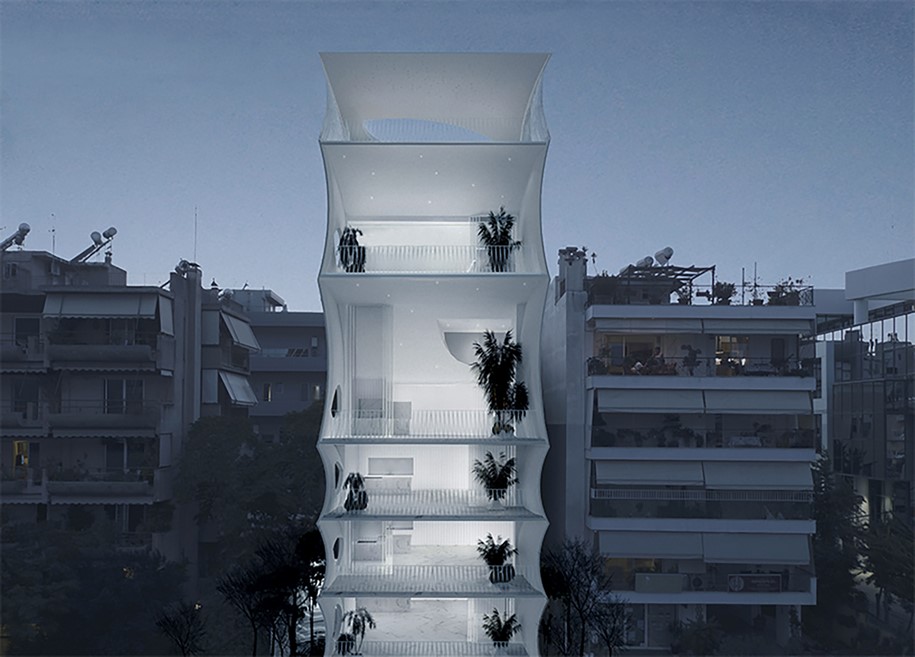 The name – La Torre de la nostalgia- in the same sense, expresses the fusion of a retro nostalgia with a futuristic approach.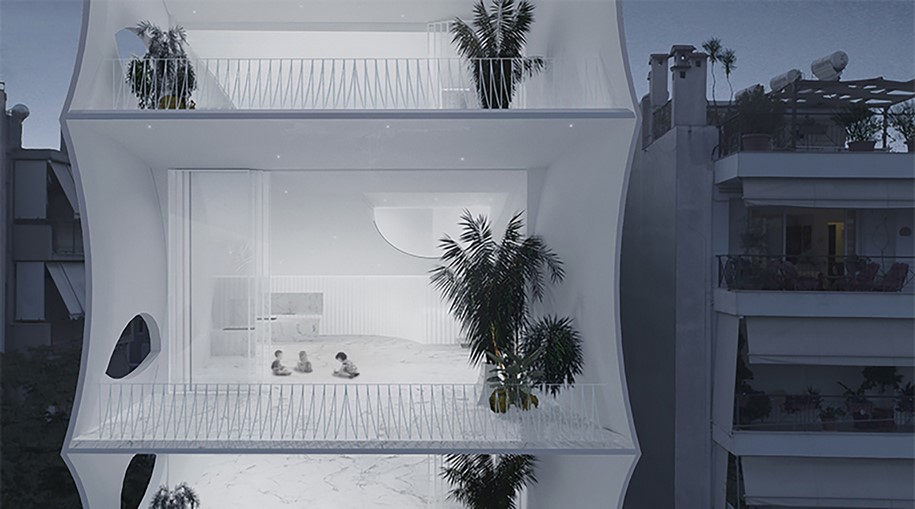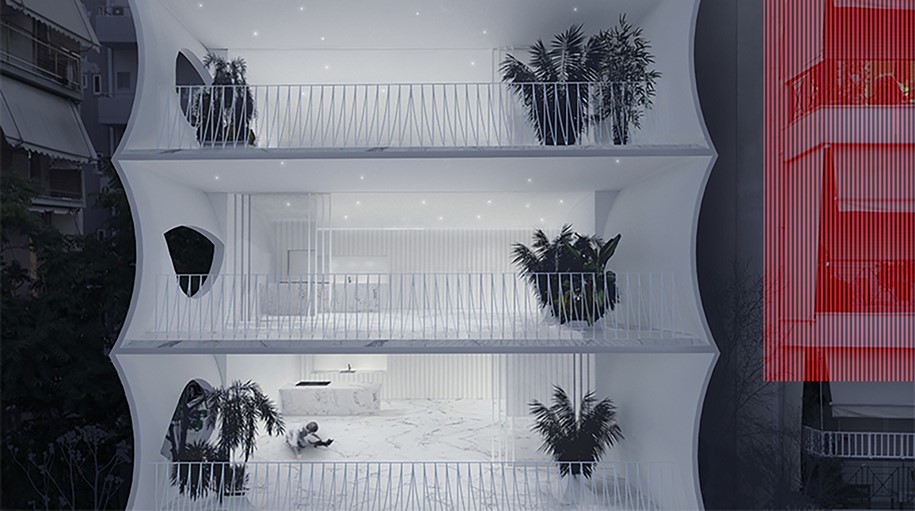 The dynamic structure is shaped with raw concrete and white marble, which manipulates it's shape and light conditions.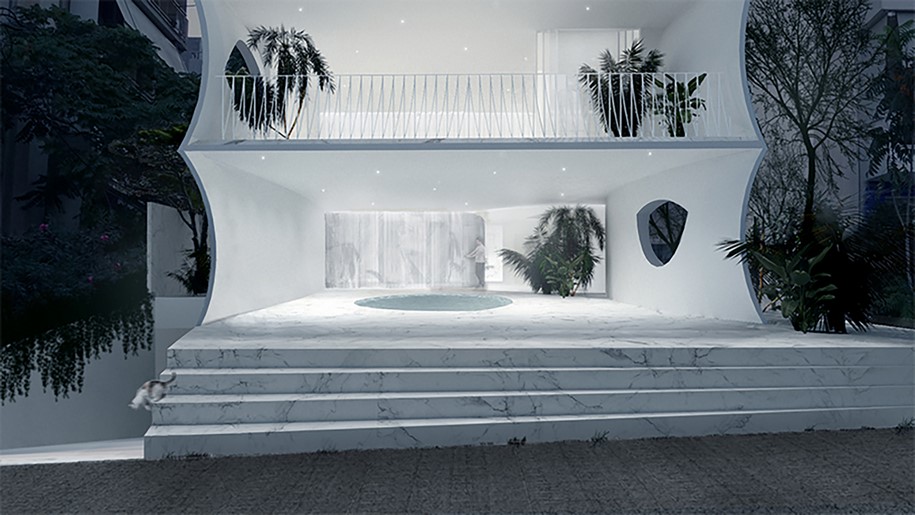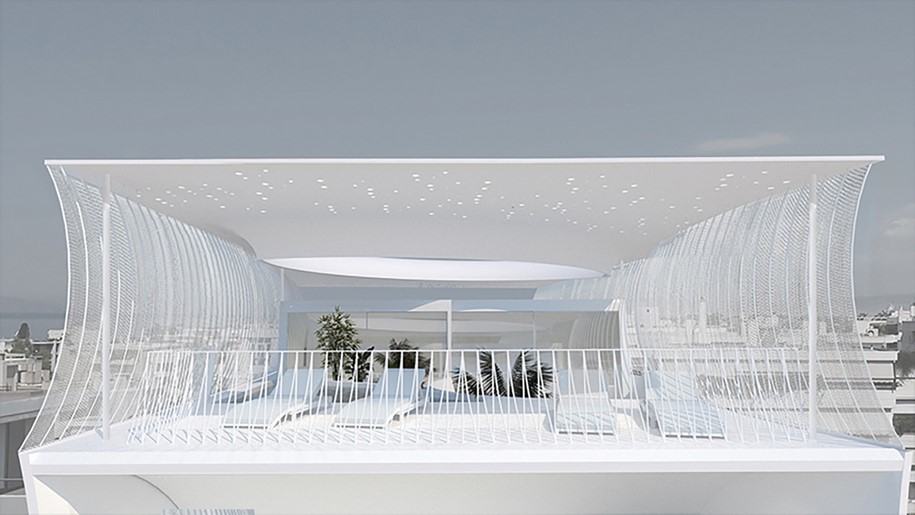 Featuring a total area of 460 m2 , the apartments are all equipped with enough privacy for the owners while the interiors are infused with amazing sea views.

This sculptural construction remains lightweight contradicting it's neighbouring typical blocks of flats with the use of ferrocement, a composite material consisting of mortar reinforced with a metal mesh.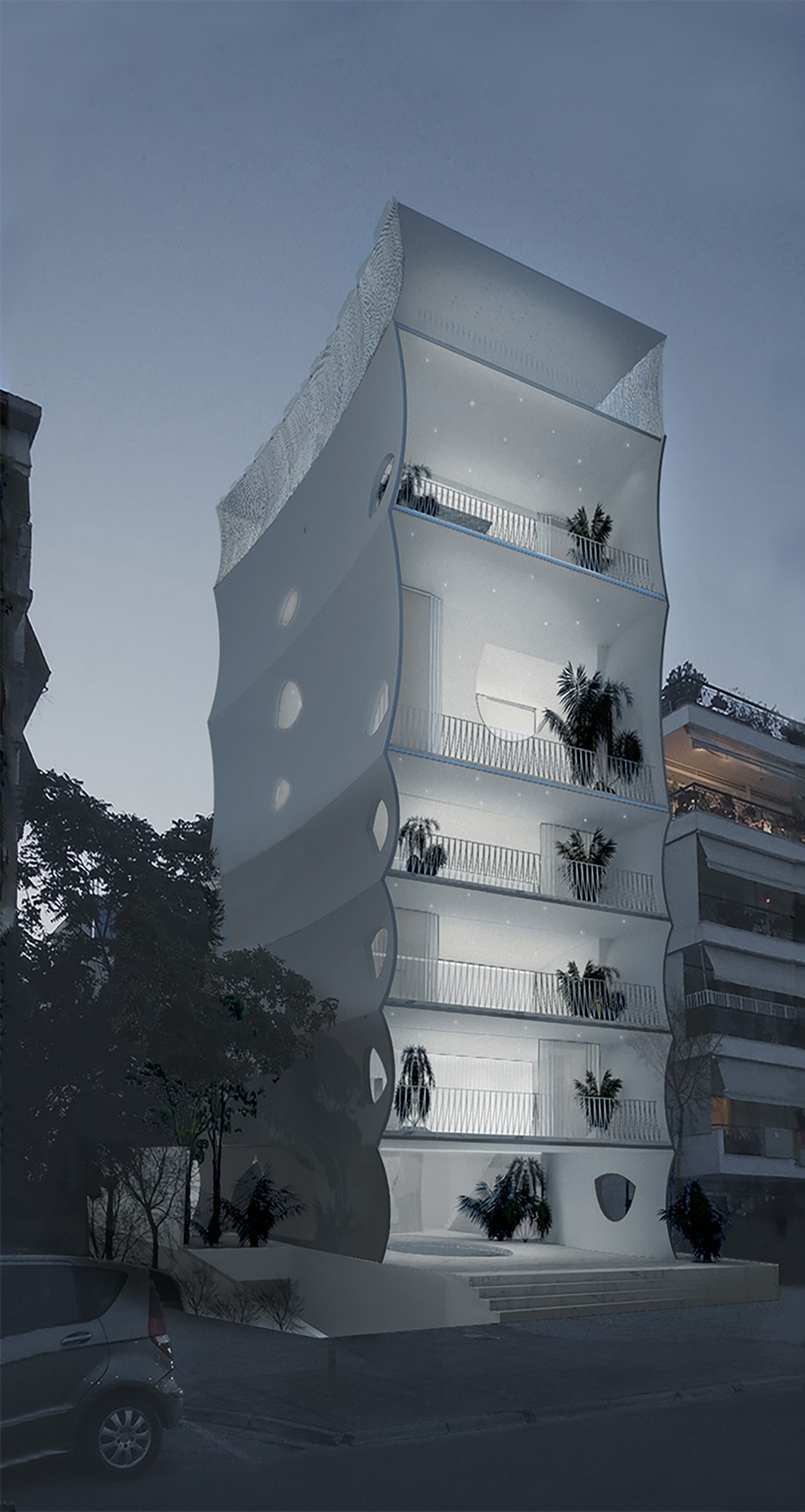 Plans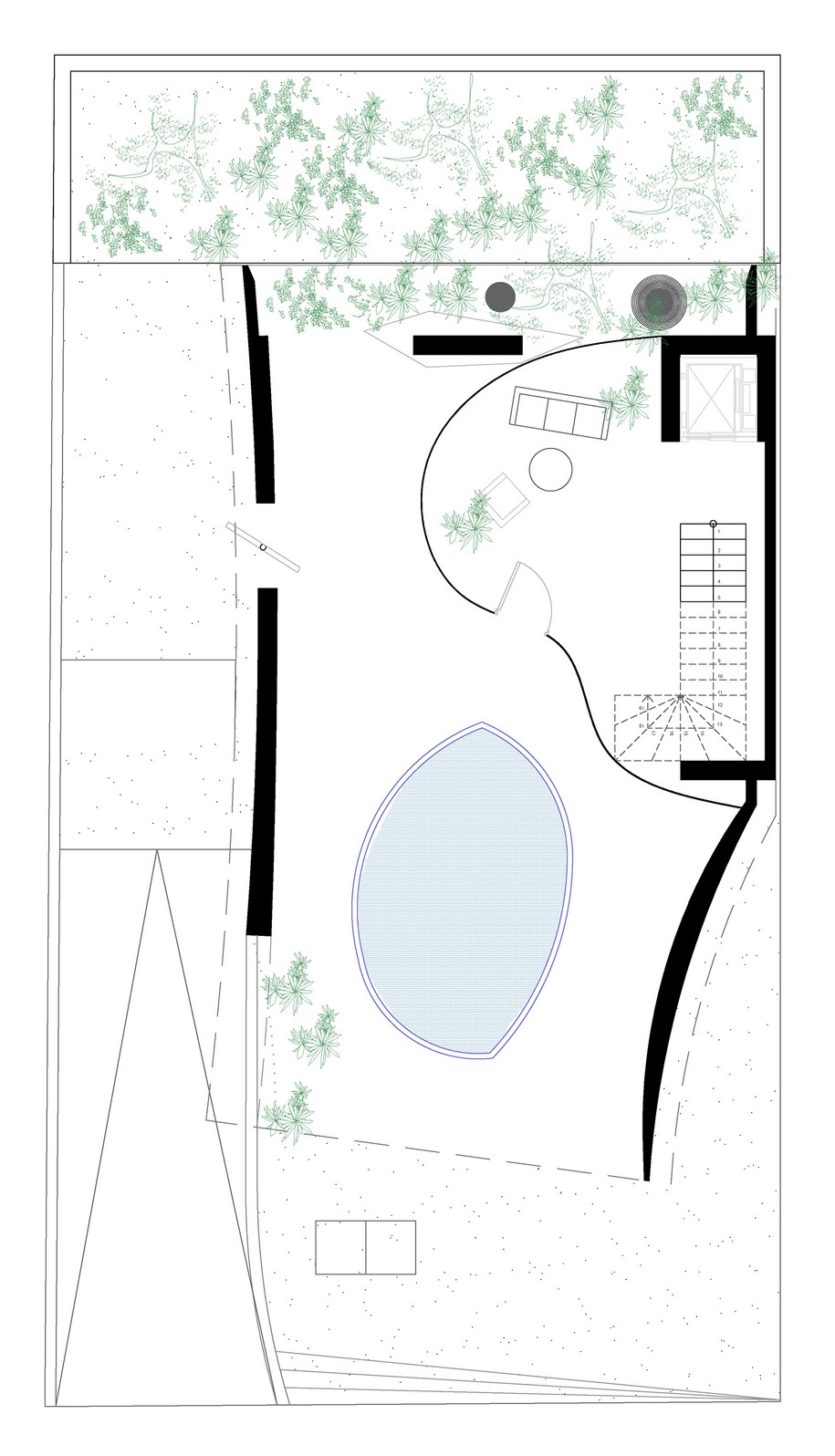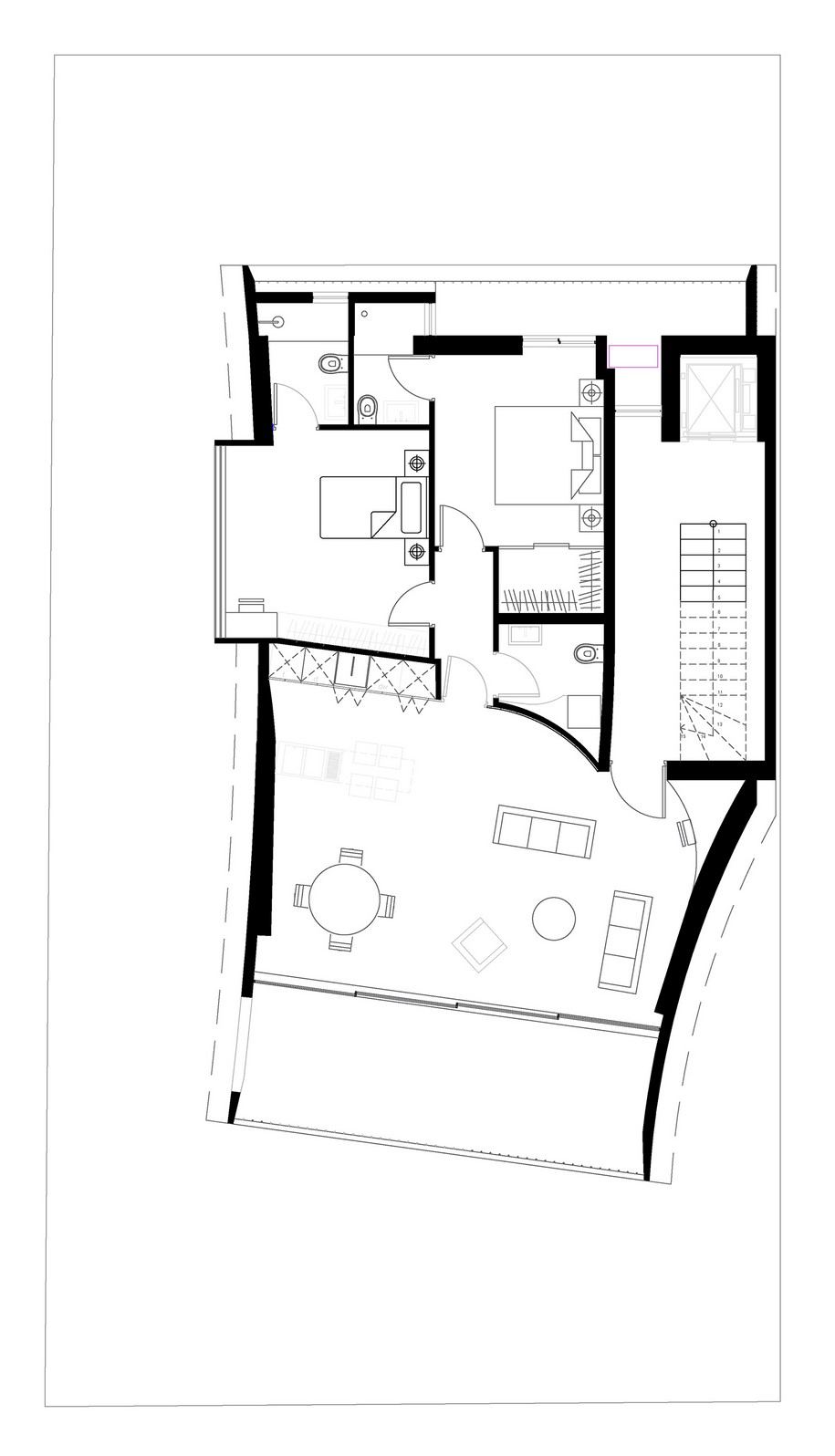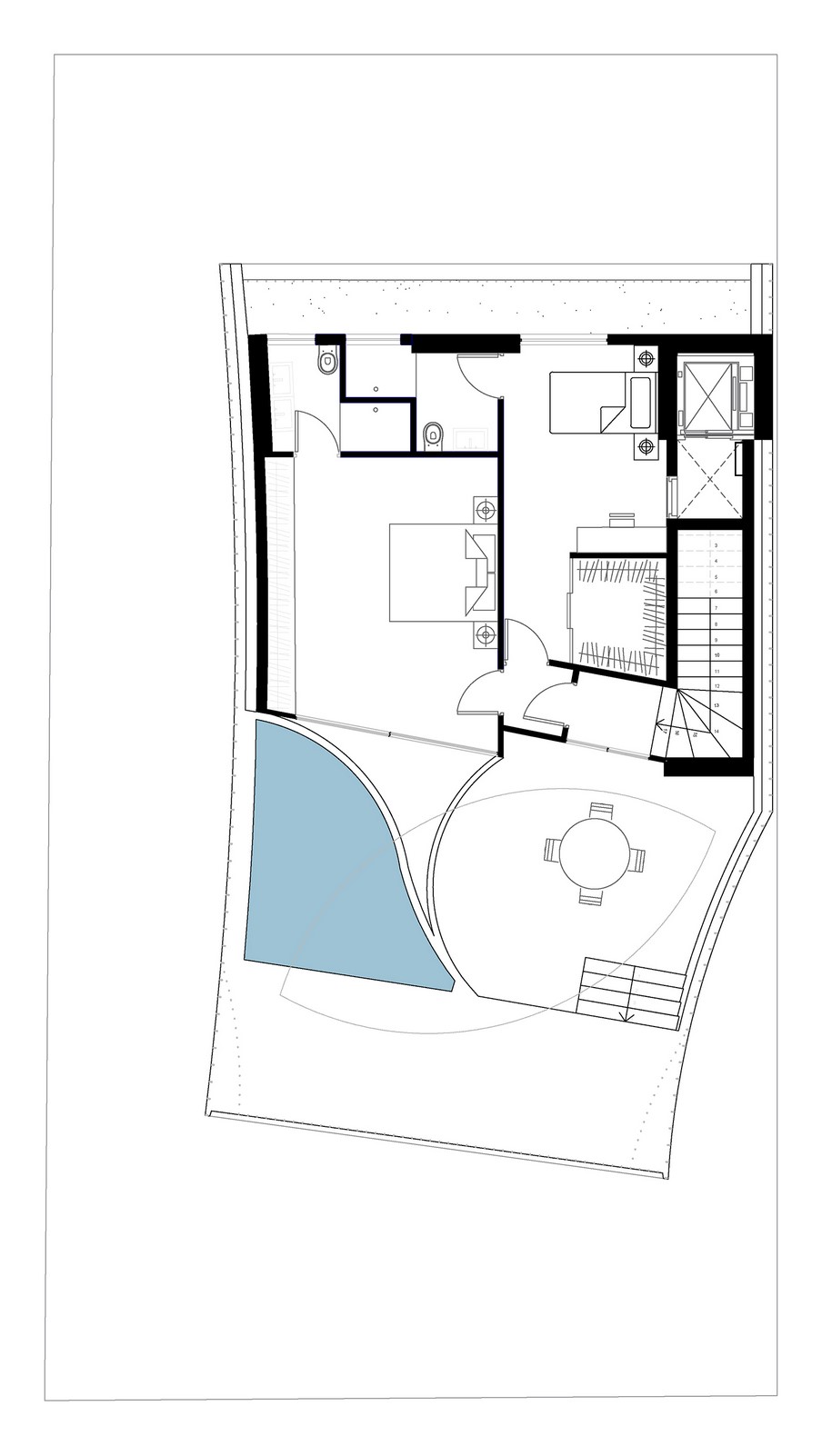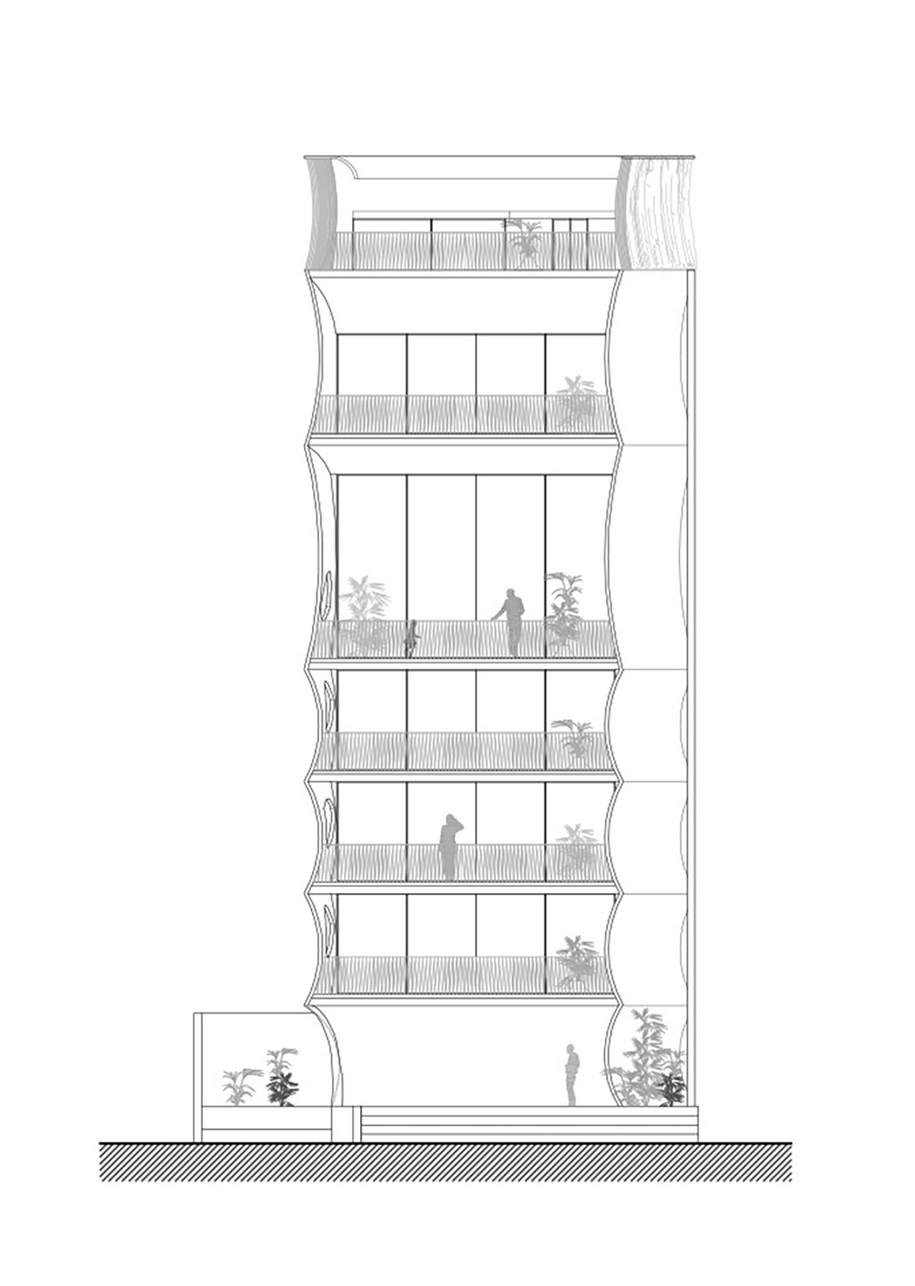 Facts & Credits
Architecture   314 Architecture Studio
Design team
Pavlos Chatziangelidis, Eirini Anastasiou, Eirini Bouliou, Giota Chala ,Eve Apodiakou, Alessia Arca, Alberto Crobe, Denitsa Dincheva, Eleftheria Fatsea, Andrius Keras, Dimitris Koutvalas, Nikos Panagiotis Markou, Zahari Merdzhanof, Dimitrios Panagiotoy, Friny Papadopoulou, Ourania Pikramenou, Candice Pouzout, Lukas Ramanauskas, Robin Rouillier, Emilija Tekoriute, Andriana Triantafillopoulou, Alessandro Tucci, Danai Tzoni

Location Glyfada, Athens
Year 2018
Structural design Foteini Karagianni
Electrical Mechanical Stefanos Karagiannis
Development G.Q. Green Tech Constructions
________________________________________


Midnight Stars house by 314 architecture studio sets on a cliff of the west of Corfu island, Greece!
READ ALSO:
Tectonic Lodging: Οι AD Architects συμμετείχαν στην 9η Μπιενάλε Νέων Αρχιτεκτόνων με ένα πρωτοποριακό έργο φιλοξενίας