Re-Source, Storefront's first in-person exhibition since the lockdown, is the beginning of what's to come. Drawing upon our material and social resources, the exhibition invites 26 architects and designers who have worked with Storefront in its recent history to create new works with leftover and surplus items from our office, gallery, and storage spaces. Through this process, they seek to give new life to the things the gallery holds, and to open up space that is crucial for new ways of working, making, and thinking.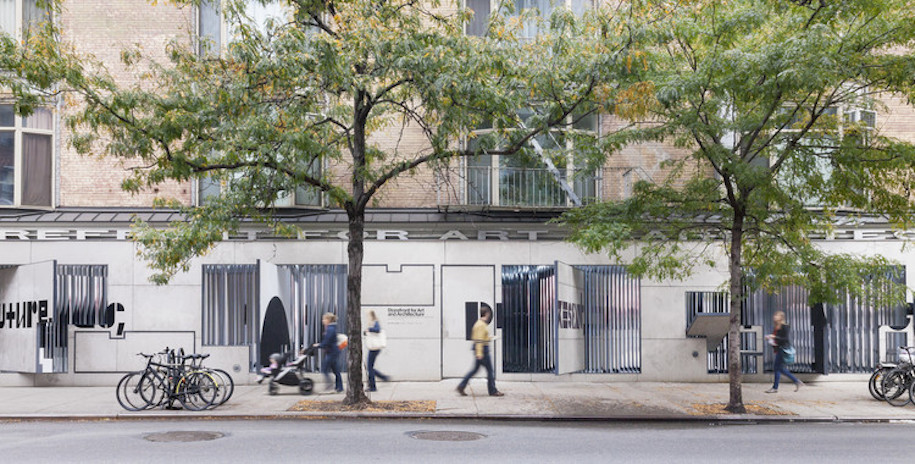 Stacks of used plywood, steel studs and pipes, obsolete electronics, broken heaters, and unidentified cables. Boxes with dusty newsprints and stationary, excess light bulbs and fluorescent tube lights, tripod stands, wheels, vinyl banners, carpets, tarps, and sandbags. Leftover paint, glue and epoxy, plastic bags full of nails, screws, hinges and L-brackets, buckets of cleaning supplies, and more. 
Throughout the years – decades even – Storefront for Art and Architecture has accumulated these and many other objects, tools, materials, and equipment. They took root over time, filling every drawer and corner, and growing exponentially with the perhaps unrealistic expectation that they would be reused in upcoming projects.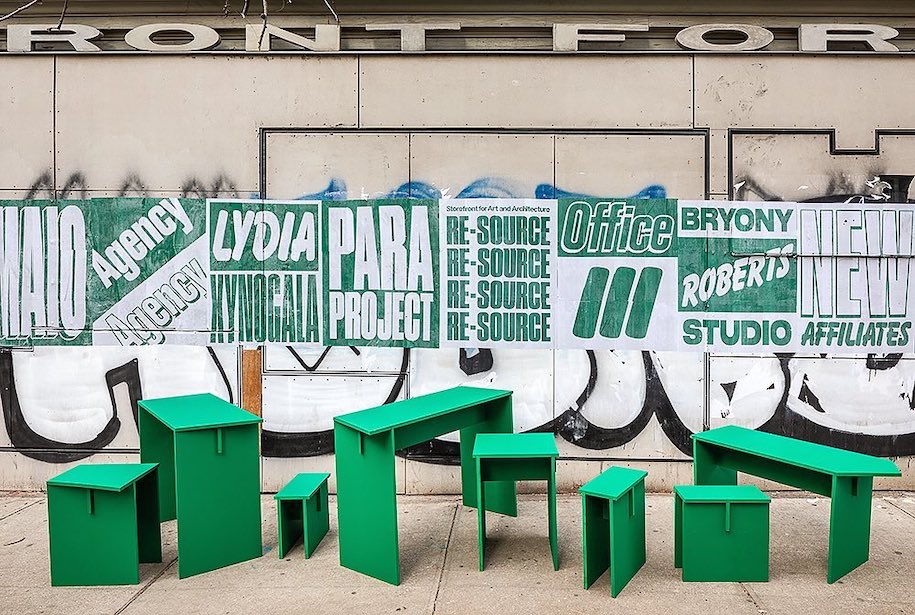 Now, as a global pandemic demands us all to realign our goals and reimagine our near- and long-term futures, the need for processes of renewal is clear. At Storefront, we take this opportunity to shed old ways of doing and being, and to affirm the need to embrace methods that are ever more thoughtful, responsible, and empathetic.
At a time when anxiety and opportunity collide, Re-Source also doubles as a fundraising initiative to replace crucial financial resources lost due to the cancelation of Storefront's annual Spring Benefit. The exhibition is presented as part of our interim program, On Maintenance, which introduces an interjection and a moment of pause in our previously scheduled programming to address the many aspects of maintenance, exploring what it means to both sustain and rehaul our spaces, our social and political systems, and our bodies and minds.
For Re-Source, Storefront for Art and Architecture has commissioned a new exhibition design by LANZA Atelier. Works by participating architects are displayed atop a site-specific structure designed by this small Mexico City-based architecture practice. The structure is composed of separate self-standing surfaces, or "tables." Patrons are invited to buy a "table" for Re-Source. They will take home both a collectible piece of furniture that forms the exhibition design, along with the commissioned object that sits atop it.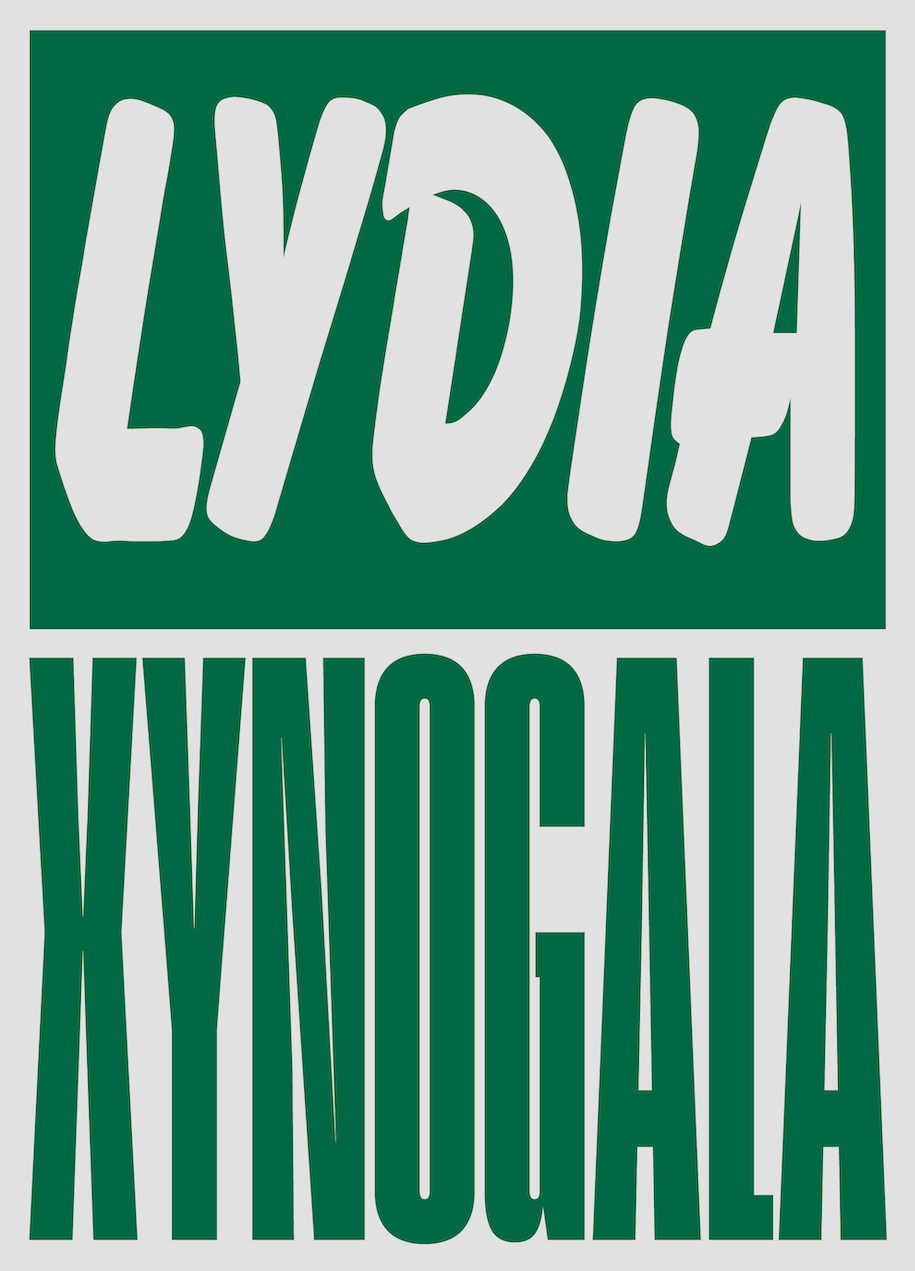 Lydia Xynogala with Miaoting He, Rolande Namegabe, Lan Hua Weng, Luis Vargas
IAMA (Self) Healing Source
Materials: cork board mounted on plywood, concrete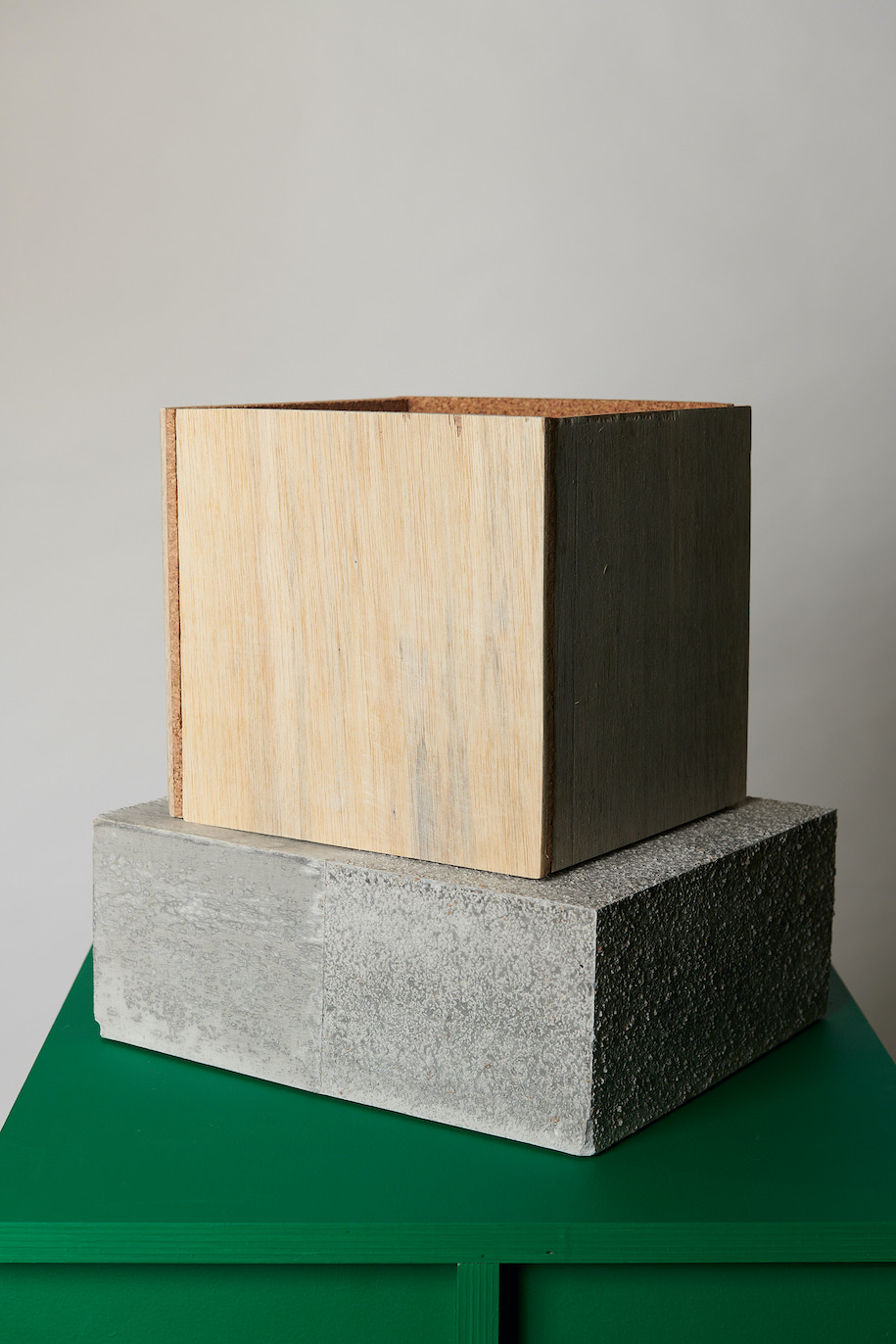 A vessel for water.
Title recalls the material's nature (cork) and theme (resource).
Cork, known as self-healing.
Low in density, air pores, elastic properties.
Remove a disturbance from cork and it decompresses, resulting in "healing."
Healing, care, self.
Healing qualities of water in mineral springs; known rituals since antiquity.
Form based on Asclepieion, spring house below the Acropolis.
Cork's elasticity, near-impermeability; can stay submerged for centuries.
A vessel that carries water; heals and self-heals for a long time.
In construction, water cures concrete once poured.
Cork doesn't lose any integrity in its cell structure.
Belief in New York City, its institutions emerging from the crisis without losing theirs.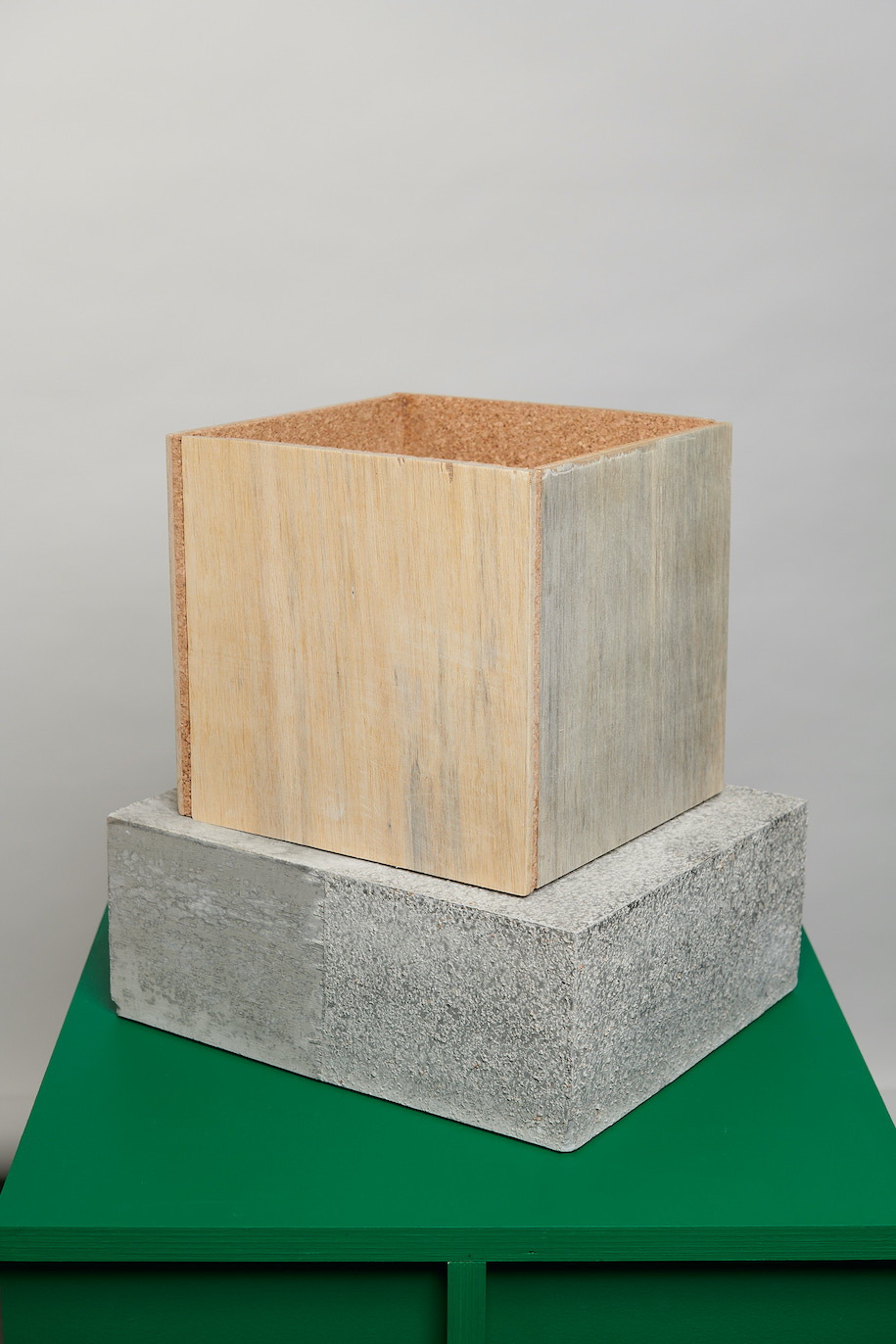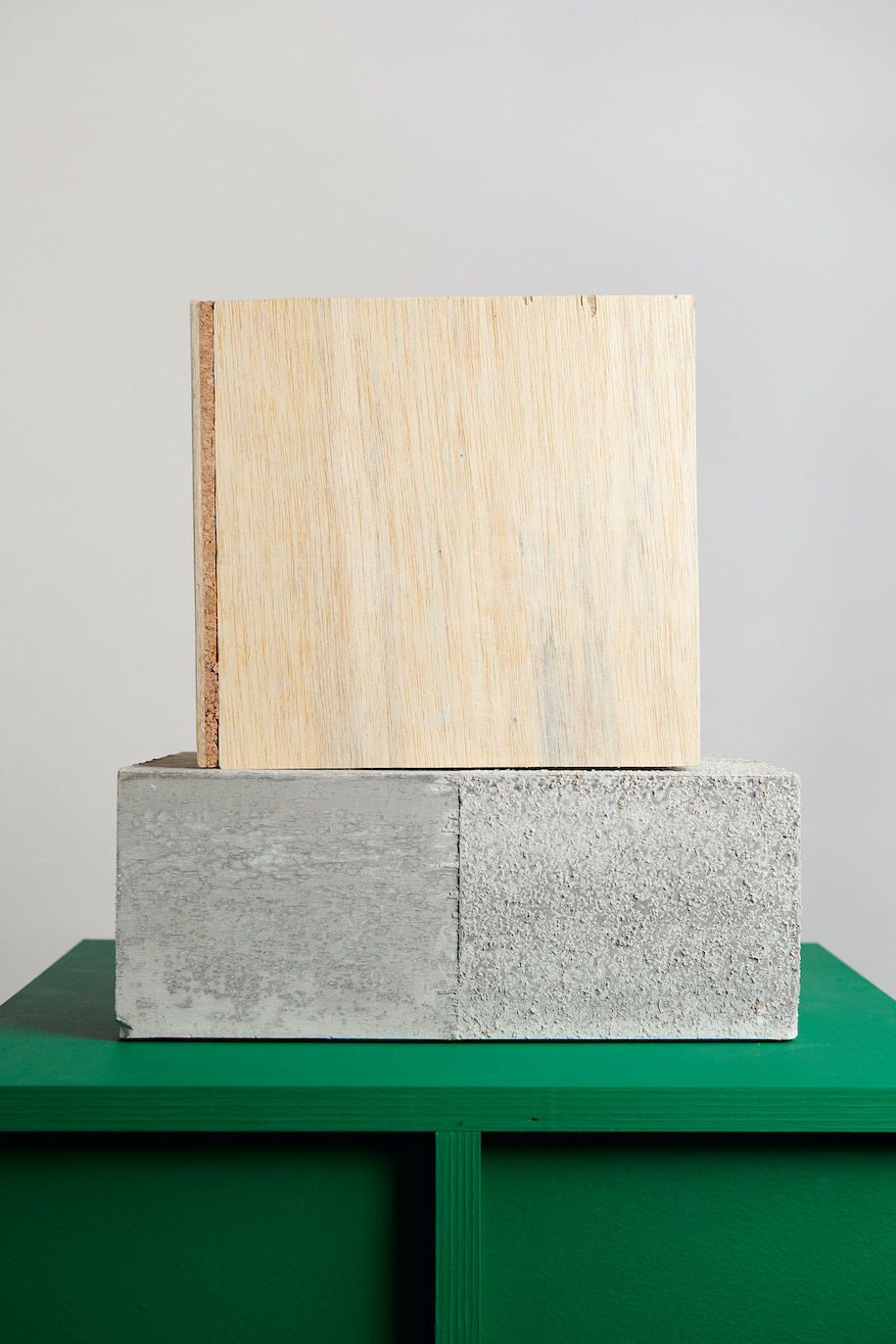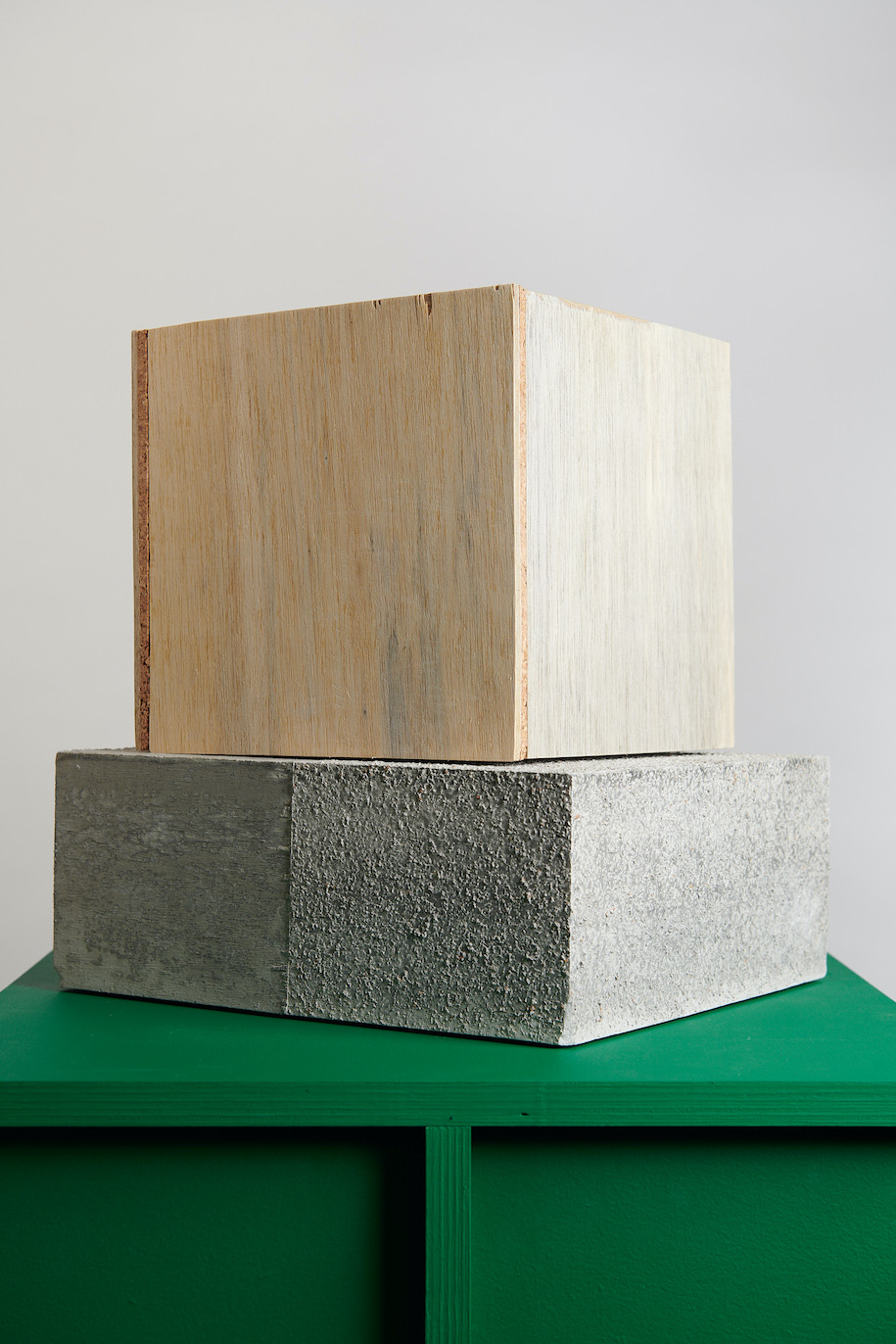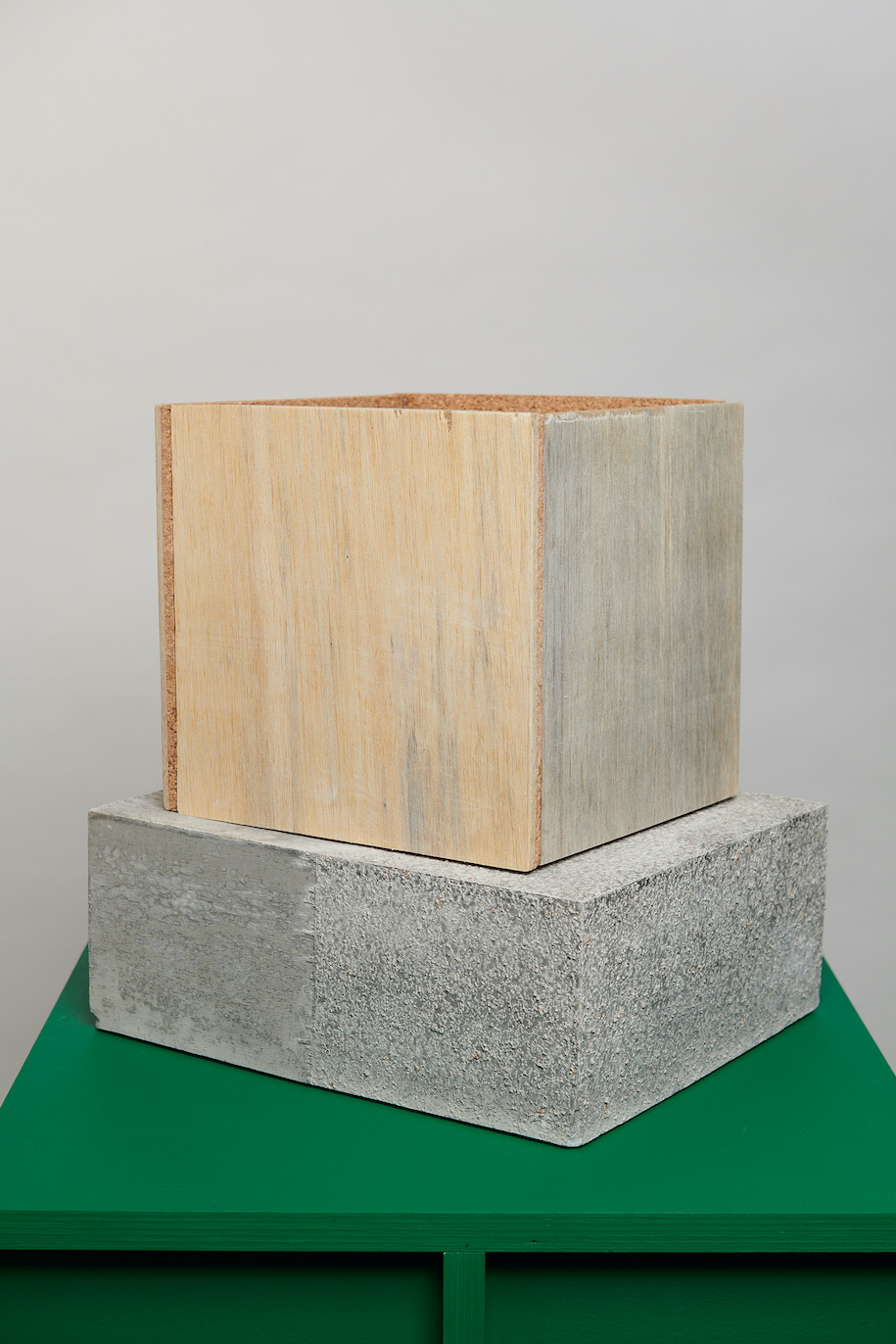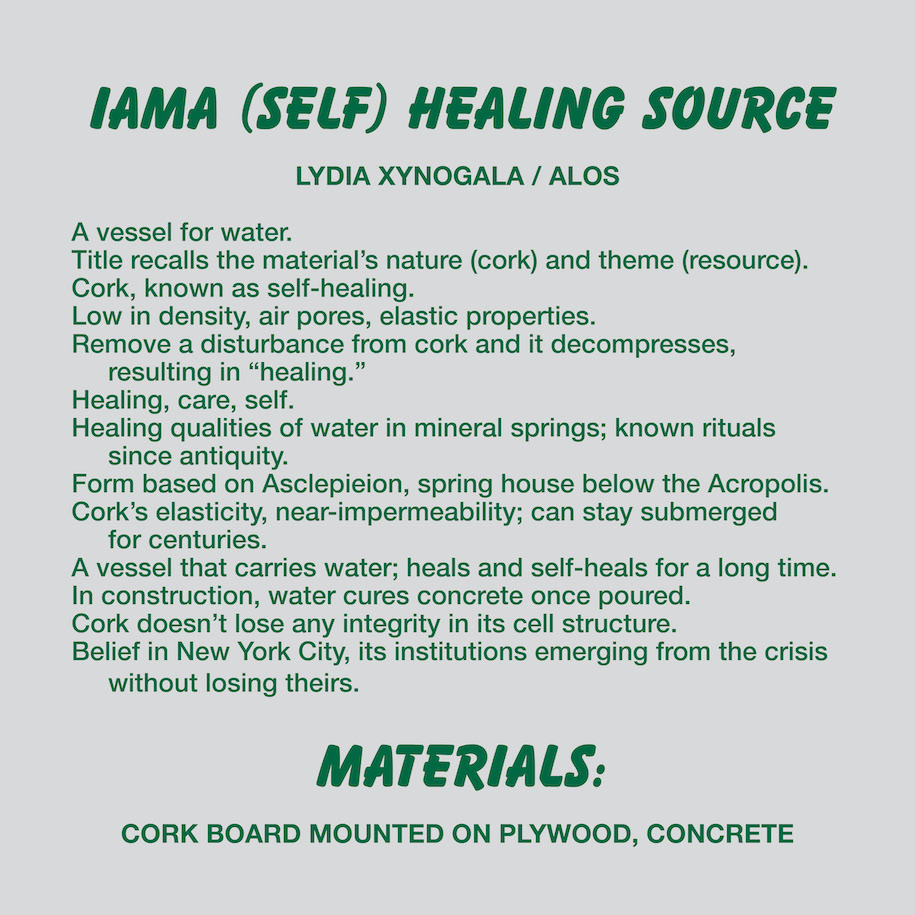 Lydia Xynogala is founder of the architecture practice ALOS, working between New York, Zurich, and Athens. She is a doctoral fellow at the ETH, gta Institute for the History and Theory of Architecture. Her practice has been recognized with a fellowship from the New York Foundation for the Arts, participation at the forthcoming ONASSIS AIR research residency, and an award for best built project by a young architect at the 2020 Greek Architecture Awards, juried by Valerio Olgiati, Emilio Tunon, and Oliver Thill. Recent publications of her projects and writing have been featured in e-flux architecture, Manifest, Pidgin, A Public Space and Yale Paprica, among others. She has taught at The Cooper Union, Columbia GSAPP, RPI, and CCNY.
The exhibition is open during January 2021 by appointment.Please note that due to health precautions, visitors will be admitted in groups of no more than four. Masks and temperature checks will be required upon entry. Tuesday and Thursday appointments are appreciated but not required. Please make an appointment for all other days.
READ ALSO:
Philippe εσύ, Superstarck!