text in

EN, GR
"Lycabettus Hill · Infinity-Meter" by SuKu Architects focuses on the re-examination of the social evaluation of Lycabettus Hill by recognising ambiguity as the generative force of an organised coexistence.
-text by the authors

SuKu's entry proposes the following:
A "Stoa": a joining between the Theater, the Garden and the Square that organizes and frames different parts of the plateau. Here we place: (i) the New Main Entrance to the Theater; (ii) the "Staircase" connecting Square and surrounding ridge; (iii) all necessary Services; (iv) other ephemeral, plug-in structures.
A "Garden": a Botanic Garden (around the Theater) with endemic plants of the Attica Region. A conceptual complement to the "lunar landscape" envisioned by Zenetos.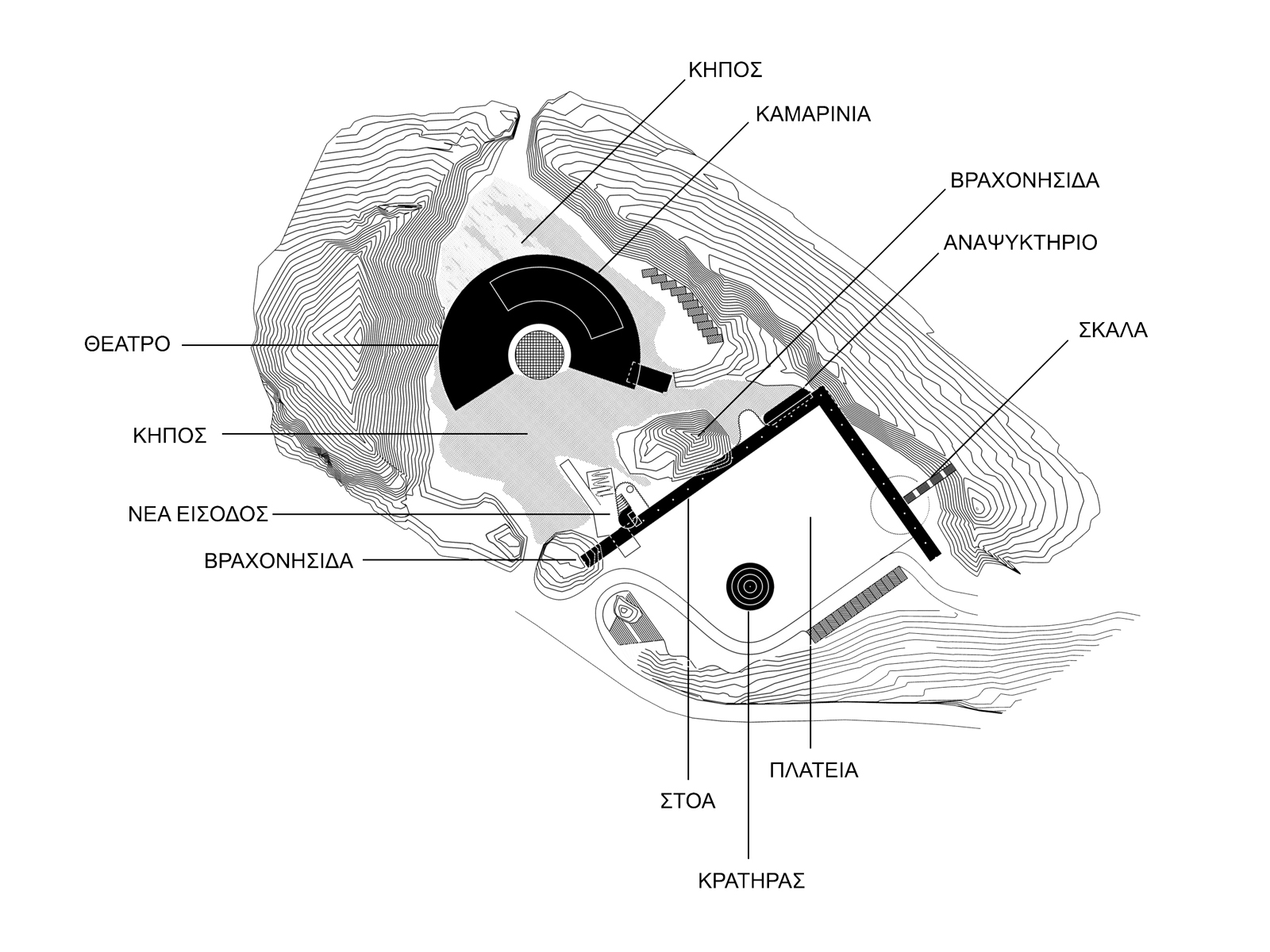 The "Support Facilites of the Theater": a redesign of the spaces, allowing the desired programmatic flexibility (as in Zenetos', "Agios Dimitrios School").
A "Bridge": a Promenade wrapping the amphitheater and allowing visitors to gaze its structure and the garden.
A "Square": a conscious emptying of the plateau that turns it into a "host of potentialities" ready to receive a multitude of different social gatherings.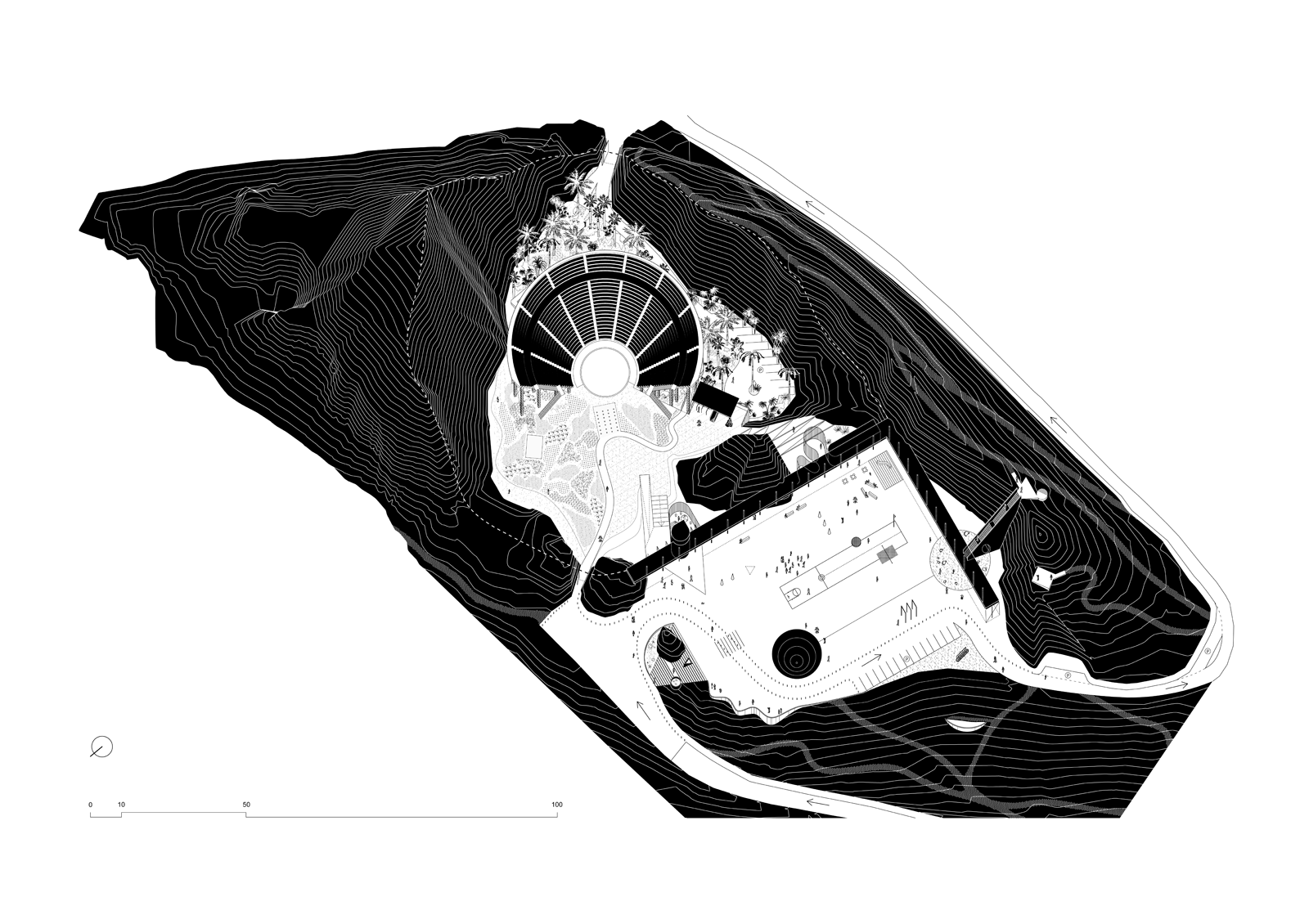 A "Crater": a circular conical sinking, (of same diameter with the theatre stage), which sometimes accommodates an inflatable transparent "audio-visual telesphere" (Zenetos).
"Indicators": a series of strange, weird objects are placed on the green slopes of the hill, as nondescript and open to appropriation "equipment".
With our proposal we aim at creating an environment in which new ways of passage from the personal to the collective are activated and where, as we gaze the great panoramas, we dream anew our lives in the City.
Facts & Credits
Project title  Lycabettus Hill · Infinity-Meter
Typology  Architectural Competition "Lycabettus Hill – PANORAMA": Redevelopment of the Surrounding Space and Support Facilities of the Lycabettus Hill Amphitheater
Location  Athens, Greece
Year  2019
Design team  SuKu Architects: Konstantinos Stefanidis (Architect), Apostolos Kalfopoulos (Architect)
Associates  Eleni Galani (Architect), Olympia Kokkorou (Architect), Irini Syka (Architect), Andreana Tzeka (Architect)
Organizing Authority  Hellenic Public Properties Company HPPC


---

Η πρόταση "Λόφος Λυκαβηττού · Απειρόμετρο" από το γραφείο SuKu Architects επικεντρώνεται στην επανεξέταση της κοινωνικής αξιοδότησης του Λόφου του Λυκαβηττού αναγνωρίζοντας την αμφισημία ως τη γενεσιουργό δύναμη της οργανωμένης συνύπαρξης, τόσο των πολύ μικρών όσο και των μεγάλων συνάξεων.
-κείμενο από τους δημιουργούς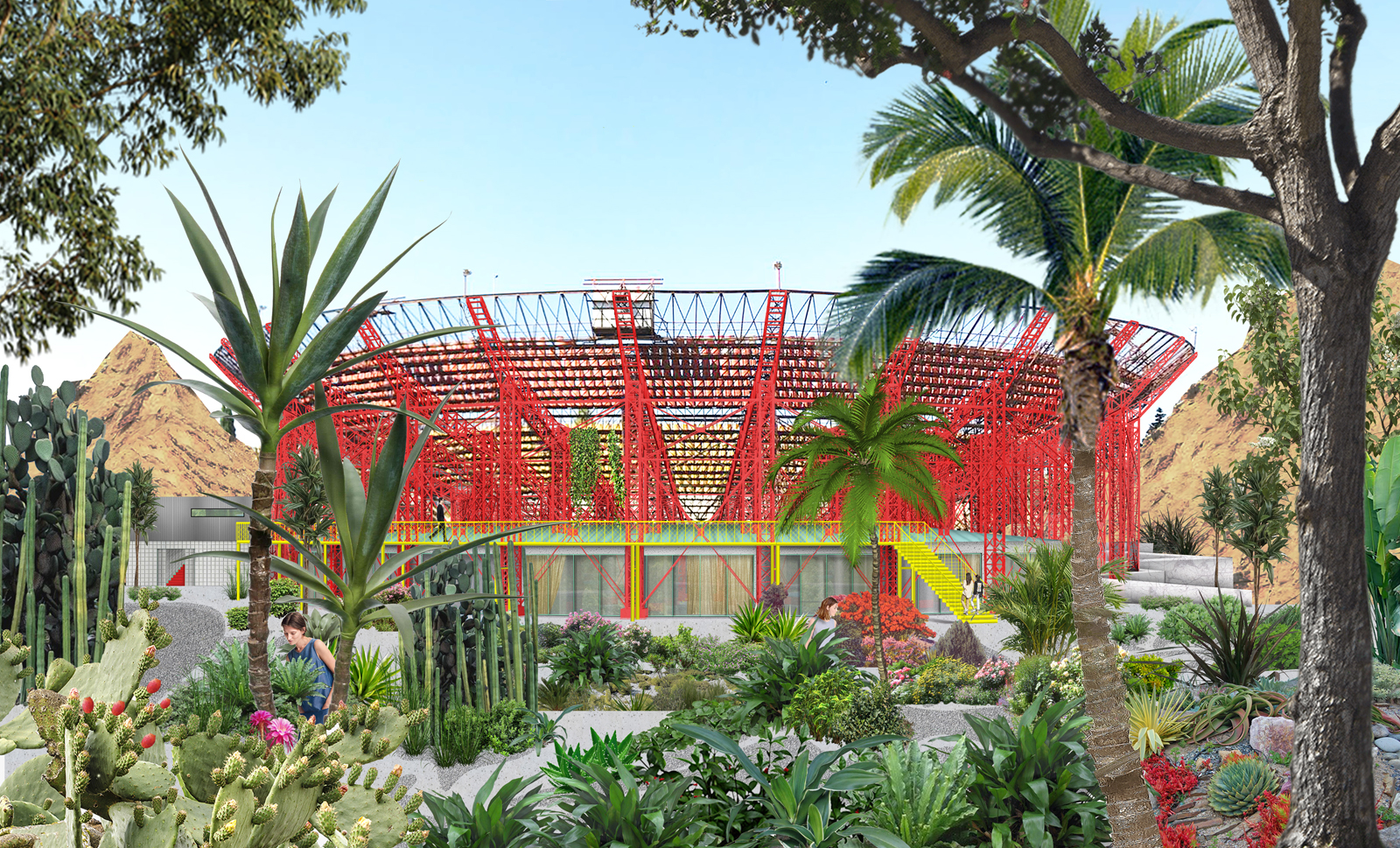 Η πρόταση περιλαμβάνει τα ακόλουθα:
Η "Στοά": μία αρμογή ανάμεσα στο Θέατρο, στον Κήπο και στην Πλατεία που οργανώνει και "καδράρει" διαφορετικά σημεία του πλατώματος. Εδώ τοποθετούνται: (i) η Νέα Κεντρική Είσοδος του Θεάτρου· (ii) η "Σκάλα" που ενώνει την "Πλατεία" με την κορυφογραμμή· (iii) οι απαραίτητες Εξυπηρετήσεις· (iv) άλλες εφήμερες, plug-in κατασκευές.
Ο "Κήπος": ένας Βοτανικός Κήπος με επικέντρωση στα ενδημικά φυτά της Αττικής που αναπτύσσεται περιμετρικά του Θεάτρου. Ένα εννοιολογικό συμπλήρωμα του "σεληνιακού τοπίου" (Ζενέτος).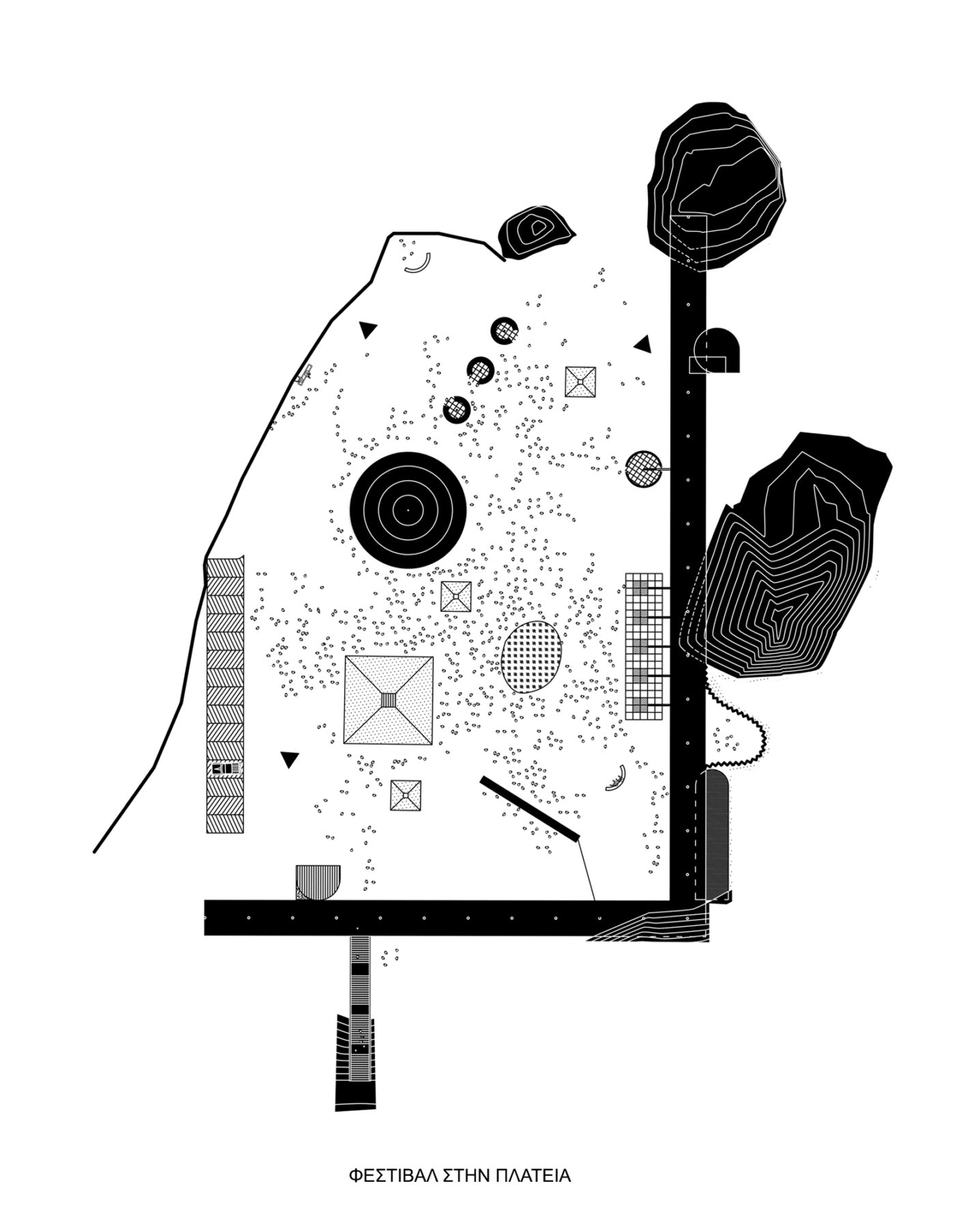 Οι "Χώροι Υποστήριξης του Θεάτρου": ένας ανασχεδιασμός των χώρων, που επιτρέπει την επιδιωκόμενη προγραμματική ευελιξία (Ζενέτος, «Αγ. Δημήτριος»).
Η "Γέφυρα": μία Promenade που τυλίγει το πίσω μέρος του θέατρου, και επιτρέπει στους επισκέπτες να αγναντέψουν το χωροδικτύωμα του Θεάτρου και τον Κήπο από διαφορετικό ύψος.
Η "Πλατεία": ένα συνειδητό άδειασμα του πλατώματος που το μετατρέπει σε δυναμικό "Υποδοχέα", έτοιμο να υποδεχτεί μία πληθώρα διαφορετικών επεισοδίων συνεύρεσης.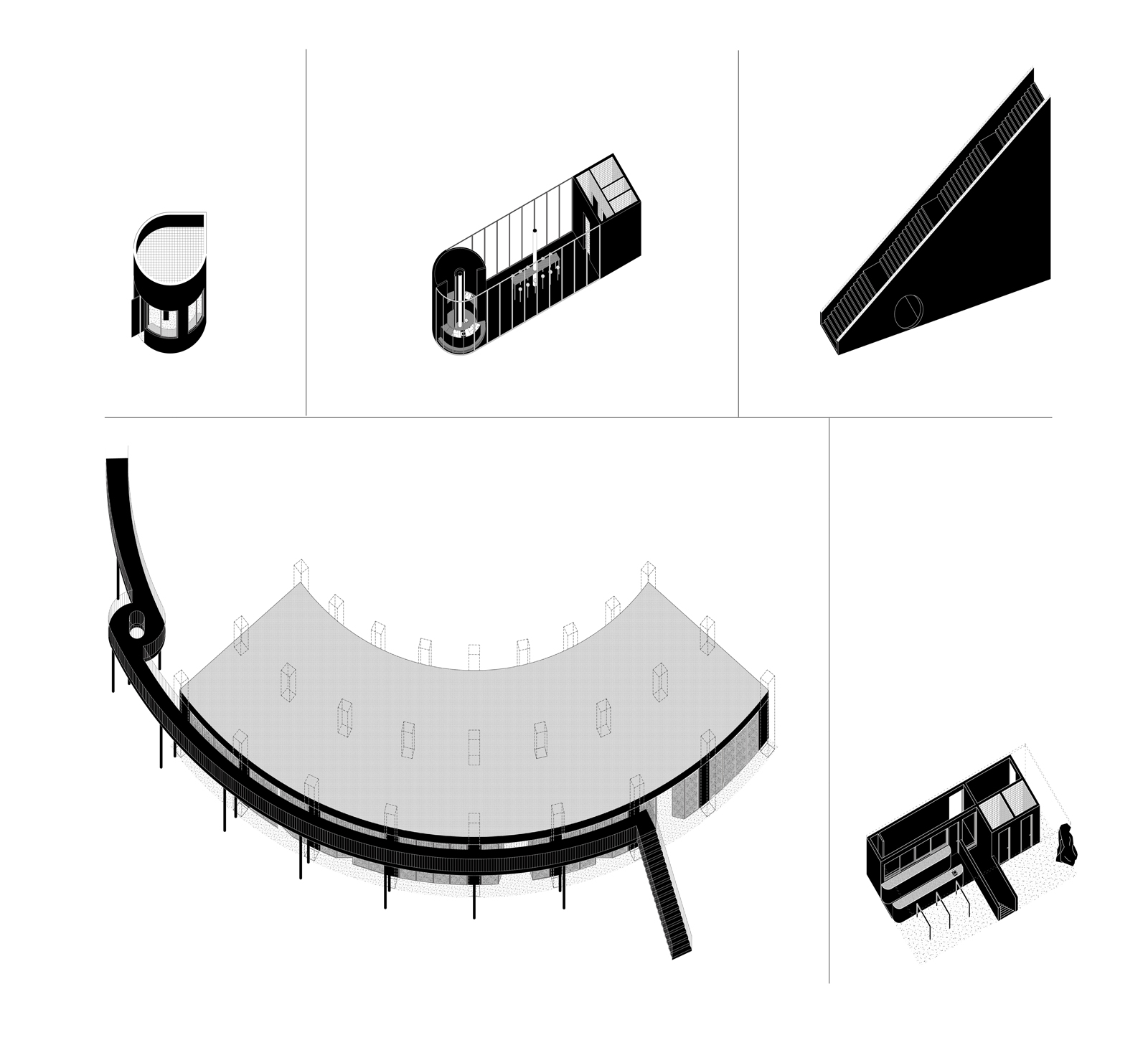 Ο "Κρατήρας": μία κυκλική κωνική βύθιση, ίδιας διαμέτρου με την σκηνή του Θεάτρου, που φιλοξενεί ενίοτε και μία φουσκωτή διάφανη "οπτικο-ακουστική τηλε-σφαίρα" (Ζενέτος).
Οι "Ενδείκτες": στα πρανή του λόφου τοποθετούνται αλλόκοτα αντικείμενα που λειτουργούν ως εξοπλισμός αλλά και ως τίποτα άμεσα αναγνωρίσιμο.

Με την πρόταση μας προσβλέπουμε στη δημιουργία ενός περιβάλλοντος στο οποίο ενεργοποιούνται νέοι τρόποι περάσματος από το προσωπικό στο συλλογικό και όπου, καθώς αγναντεύουμε τις μεγάλες θέες, ονειρευόμαστε εκ νέου τη ζωή στην Πόλη.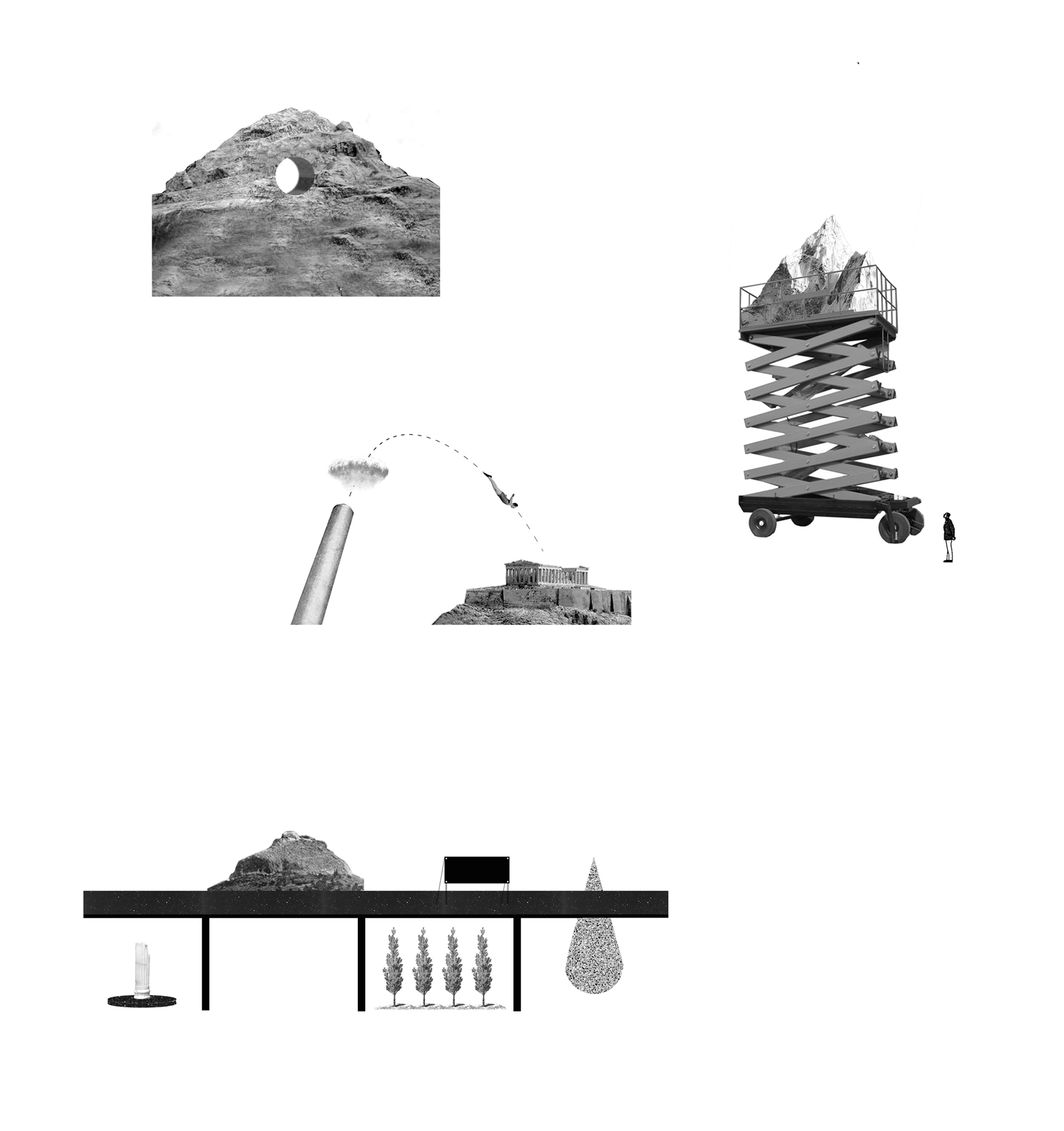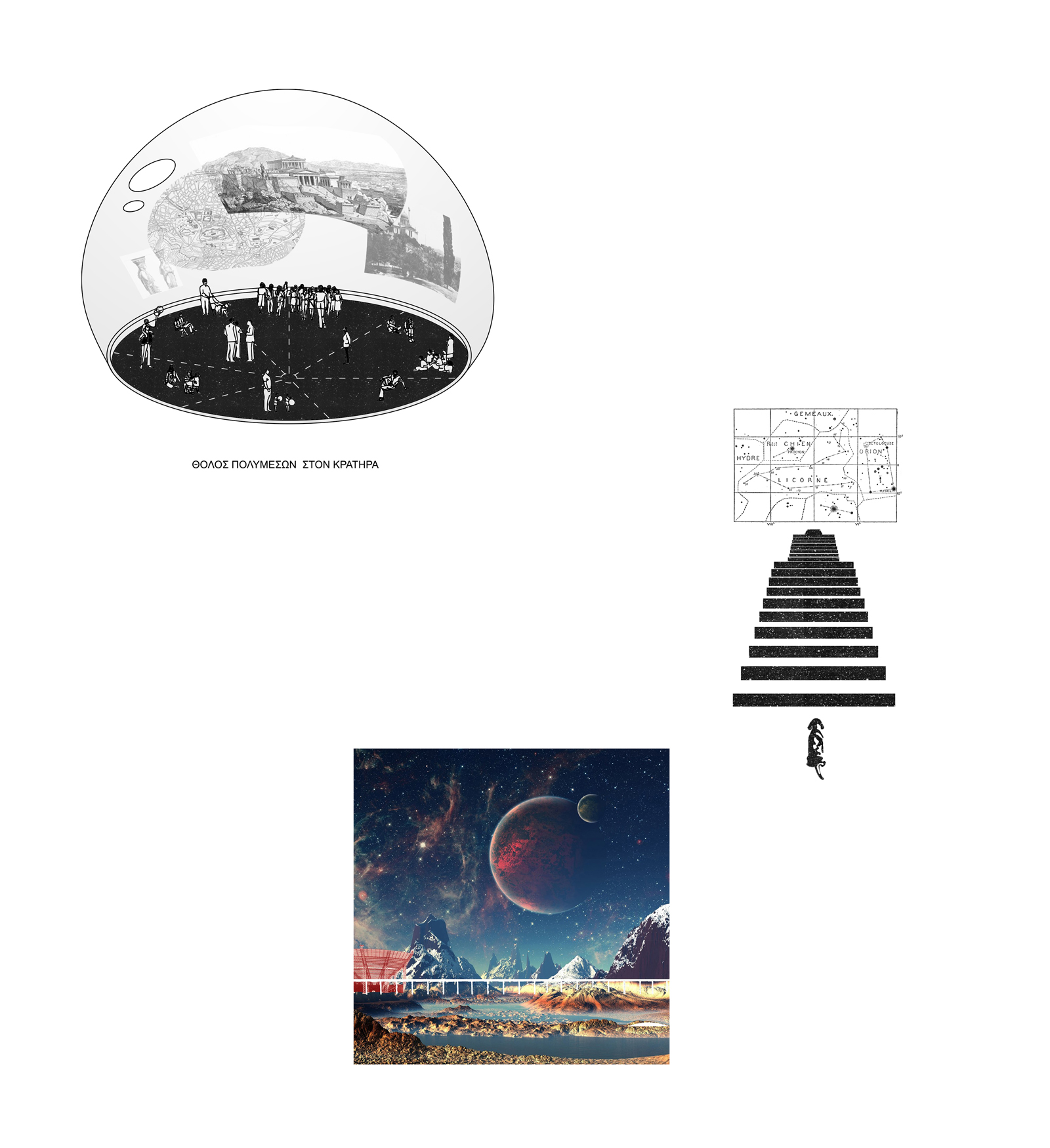 Στοιχεία έργου
Τίτλος πρότασης  Λόφος Λυκαβηττού · Απειρόμετρο
Τυπολογία  Αρχιτεκτονικός Διαγωνισμός "Λυκαβηττός – ΠΑΝ.ΟΡΑΜΑ" Διαμόρφωση Περιβάλλοντος Χώρου και Υποστηρικτικών Εγκαταστάσεων Θεάτρου Λόφου Λυκαβηττού
Τοποθεσία  Αθήνα, Ελλάδα
Έτος  2019
Μελετητές  SuKu Architects: Kωνσταντίνος Στεφανίδης (Αρχιτέκτων Μηχανικός), Απόστολος Καλφόπουλος (Αρχιτέκτων Μηχανικός)
Συνεργάτες  Eλένη Γαλάνη (Αρχιτέκτων Μηχανικός), Ολυμπία Κοκκορού (Αρχιτέκτων Μηχανικός), Ειρηνη Συκα (Αρχιτέκτων Μηχανικός), Ανδρεάνα Τζέκα (Αρχιτέκτων Μηχανικός)
Διοργανώτρια Αρχή  ΕΤΑΔ Α.Ε.


---

Check out, also, the entry of Plaini and Karahalios Architects & MSB Landschaftsarchitekten at LYCABETTUS PAN.ORAMA open concept design architectural competition, here!
Δείτε, ακόμα, την πρόταση των γραφείων Plaini and Karahalios Architects & MSB Landschaftsarchitekten στον ανοιχτό αρχιτεκτονικό διαγωνισμό ιδεών ΛΥΚΑΒΗΤΤΟΣ ΠΑΝ.ΟΡΑΜΑ, εδώ!
READ ALSO:
Al Nouri Mosque Complex | THE DIALECTICS OF THE "SAHN": Papalampropoulos Syriopoulou Architecture Bureau wins Honorary Mention at the International Architectural Competition for the Rehabilitation of Mosul's Al Nouri Complex