Urban Artist Giulio Vesprini recently completed his latest project namely Struttura G051, the third large painting on the surface of a playground in Monte Urano city, Italy.
-text by the author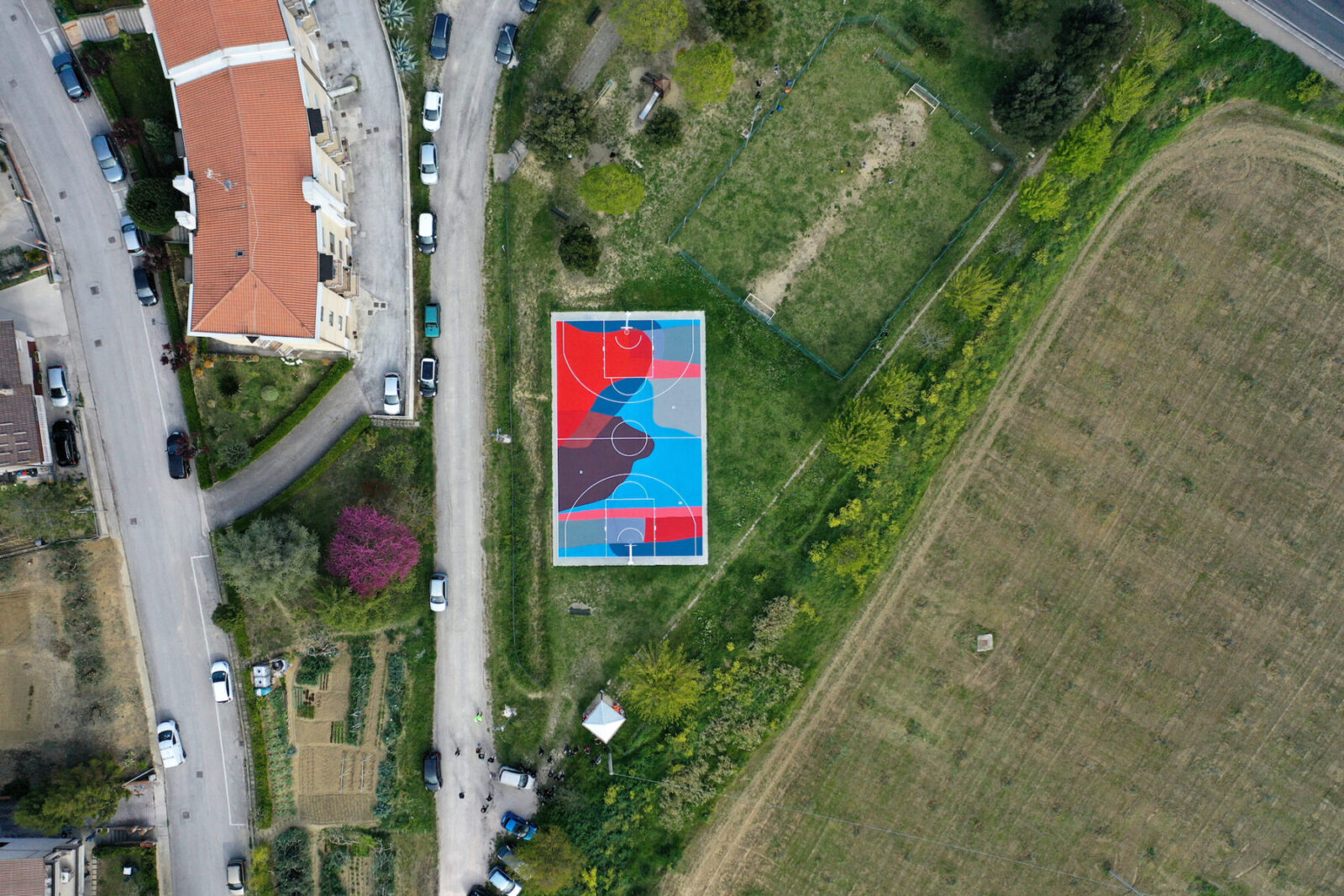 "Struttura G051" is Giulio Vesprini's third work on a flat surface and his third Playground project entitled "L A N D S C A P E". Where? In Monte Urano, a small city in Marche hills, Italy.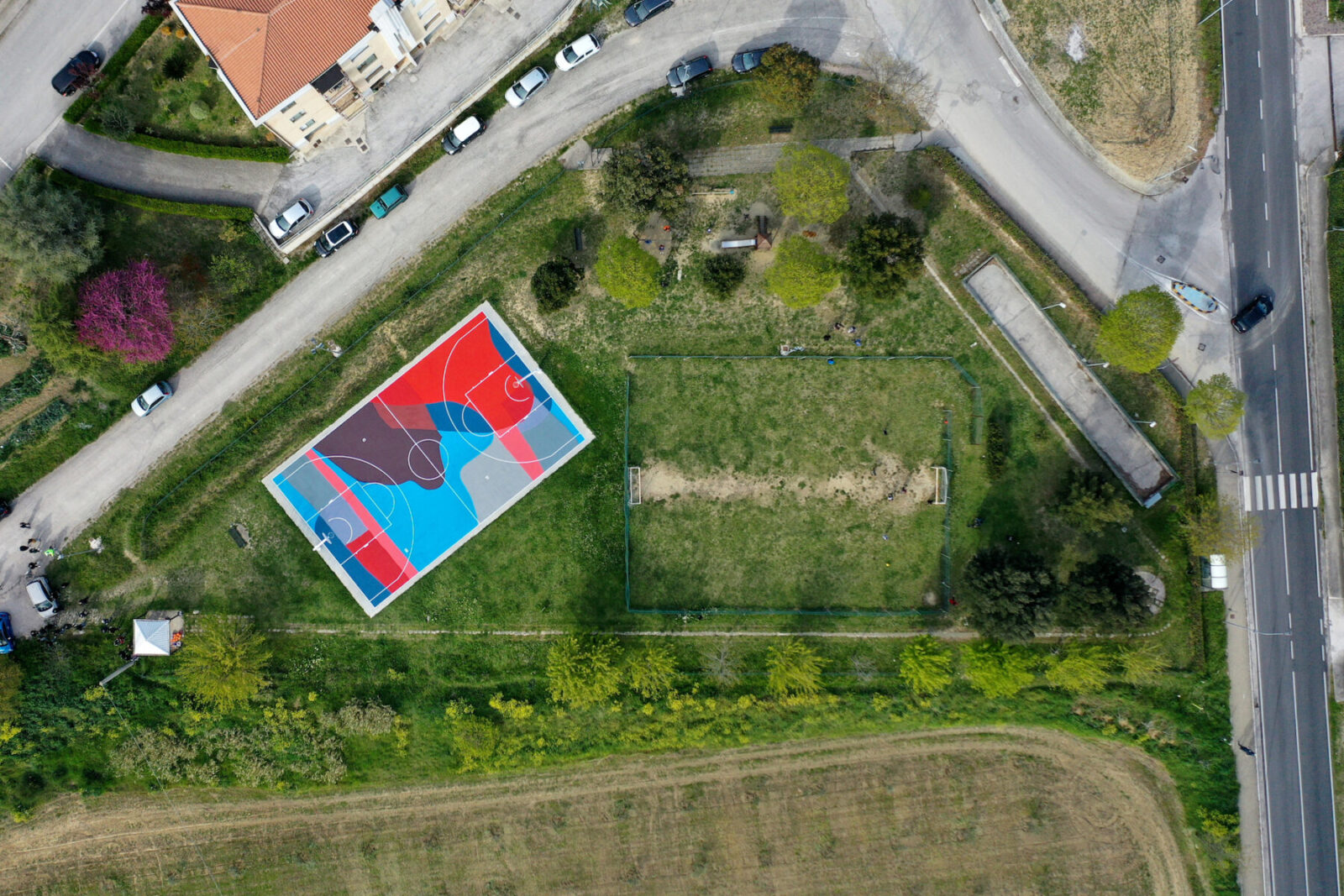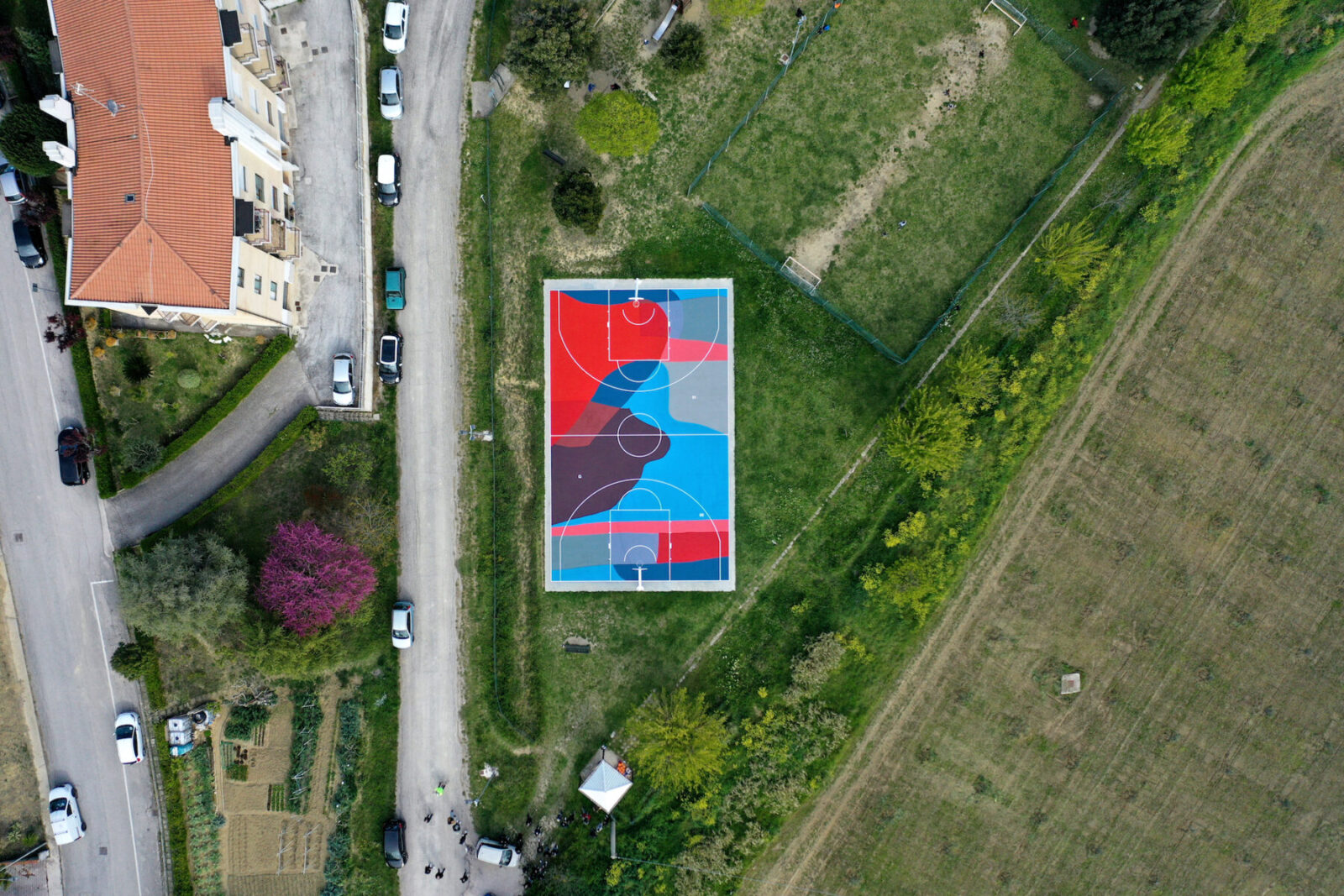 The work wants to be an approach to the upgrading of the small community and the quarter after the coronavirus COVID-19 pandemic.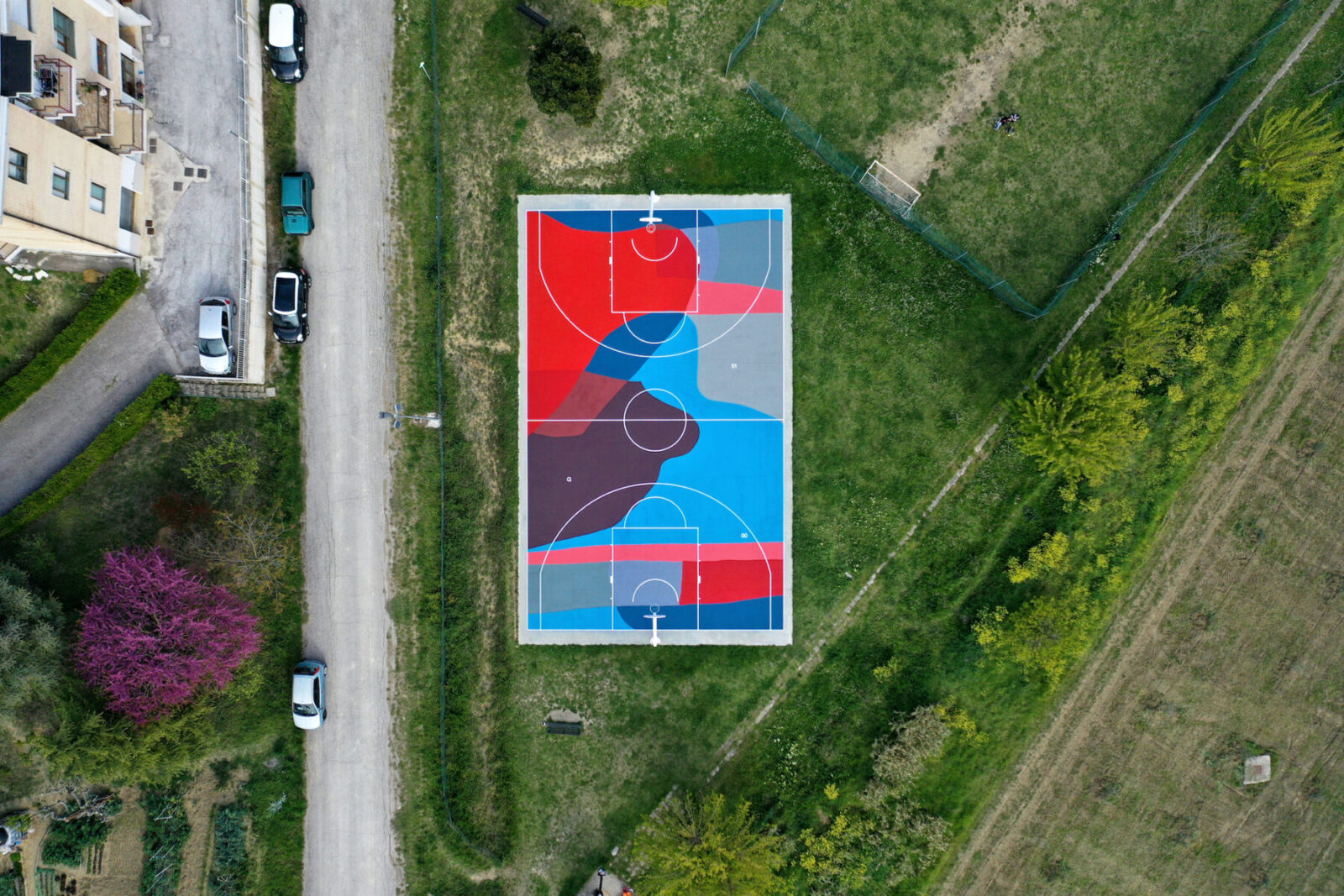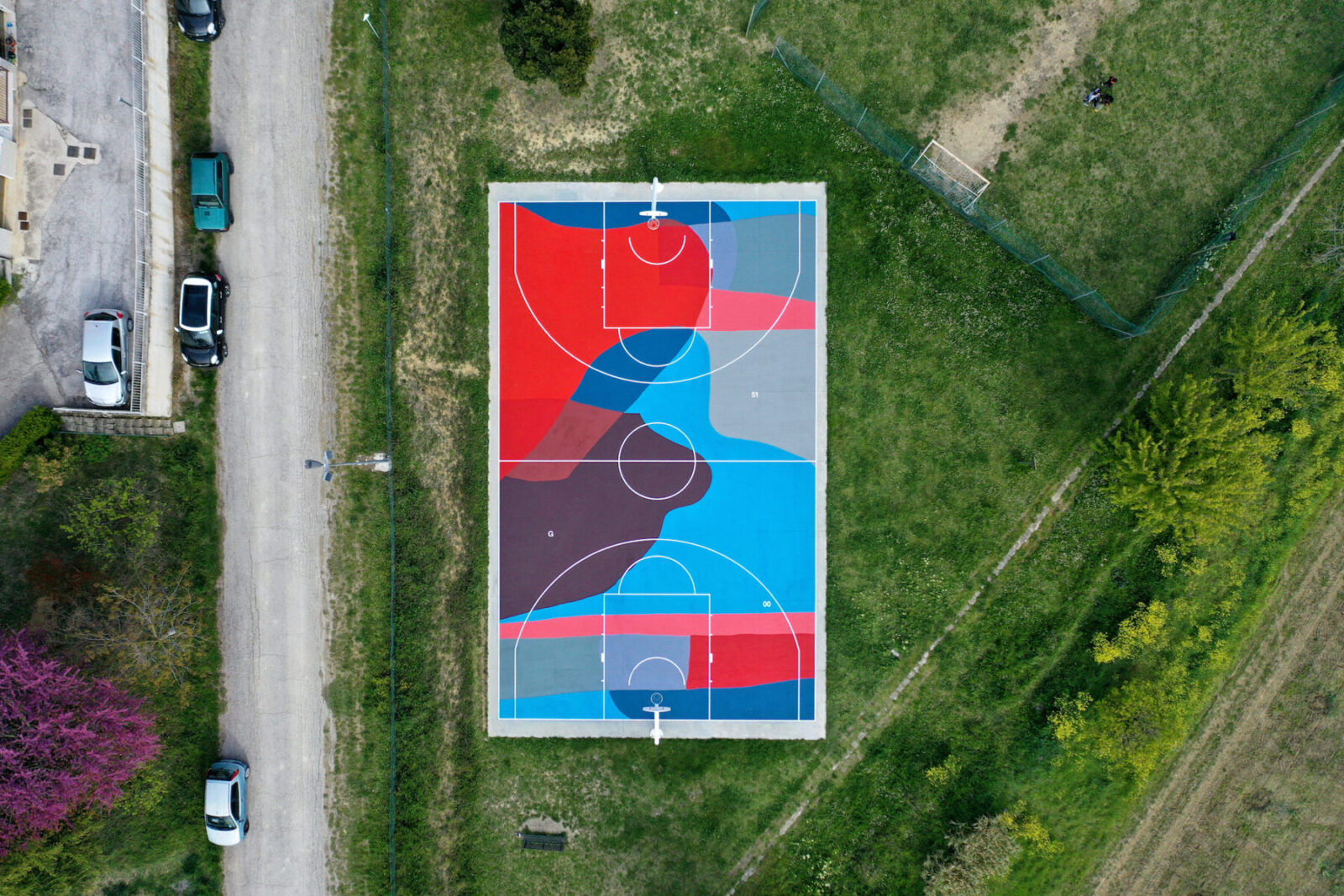 A trace that seen from the above becomes a characterising place, recreating a meeting point between culture, sport, nature and people; a popular place for boys and girls who play basketball, they love to redevelop and save this space with special teamwork and a great common passion for the sport and being together.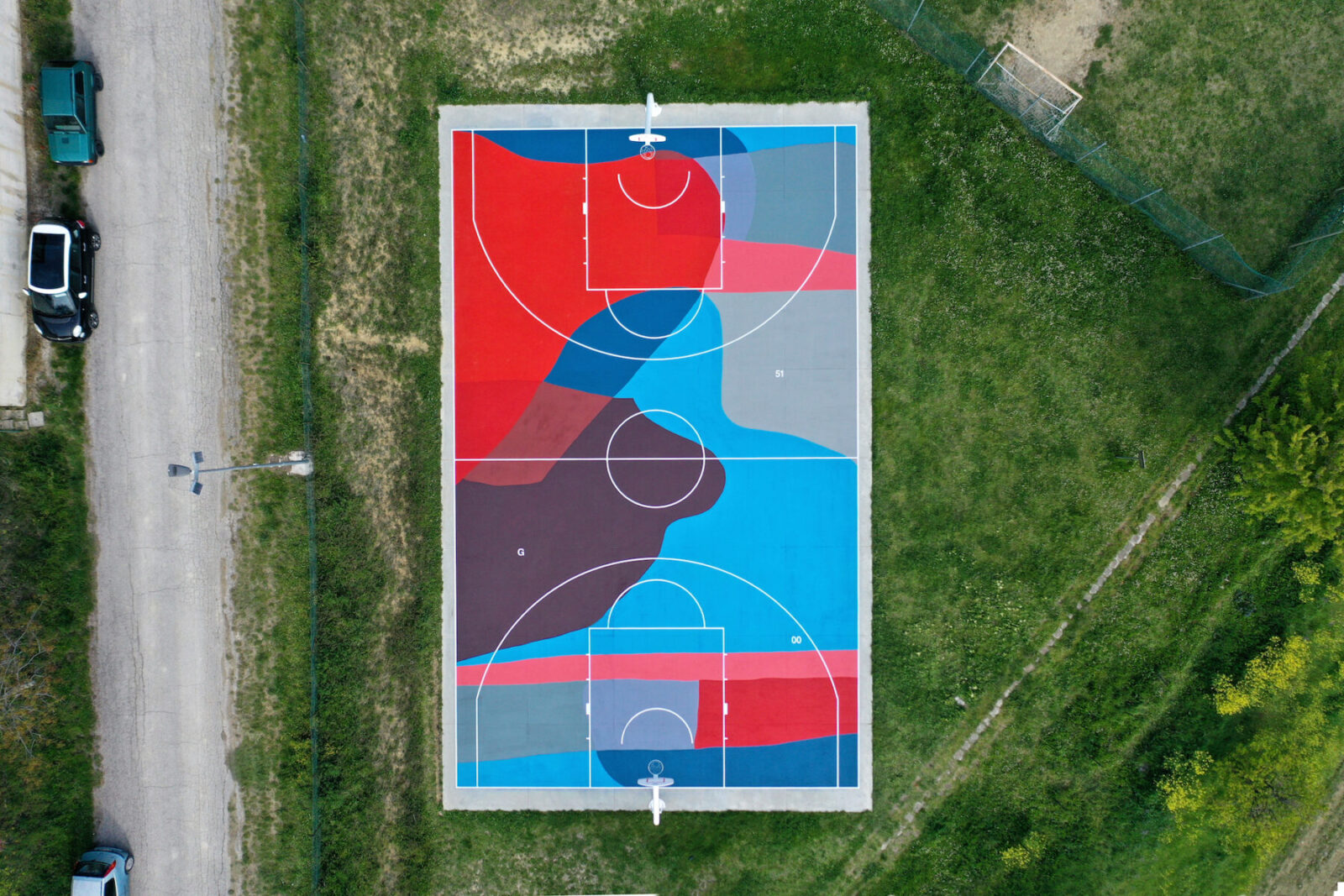 "My new
playground
 finished a few days ago being expected for over a year now due to the Covid-19 emergency. Once again I'm confronted with the urban space and the desire to regenerate an area through a group of young people grown up in that place, linked to that place for many reasons among which playing basketball with friends.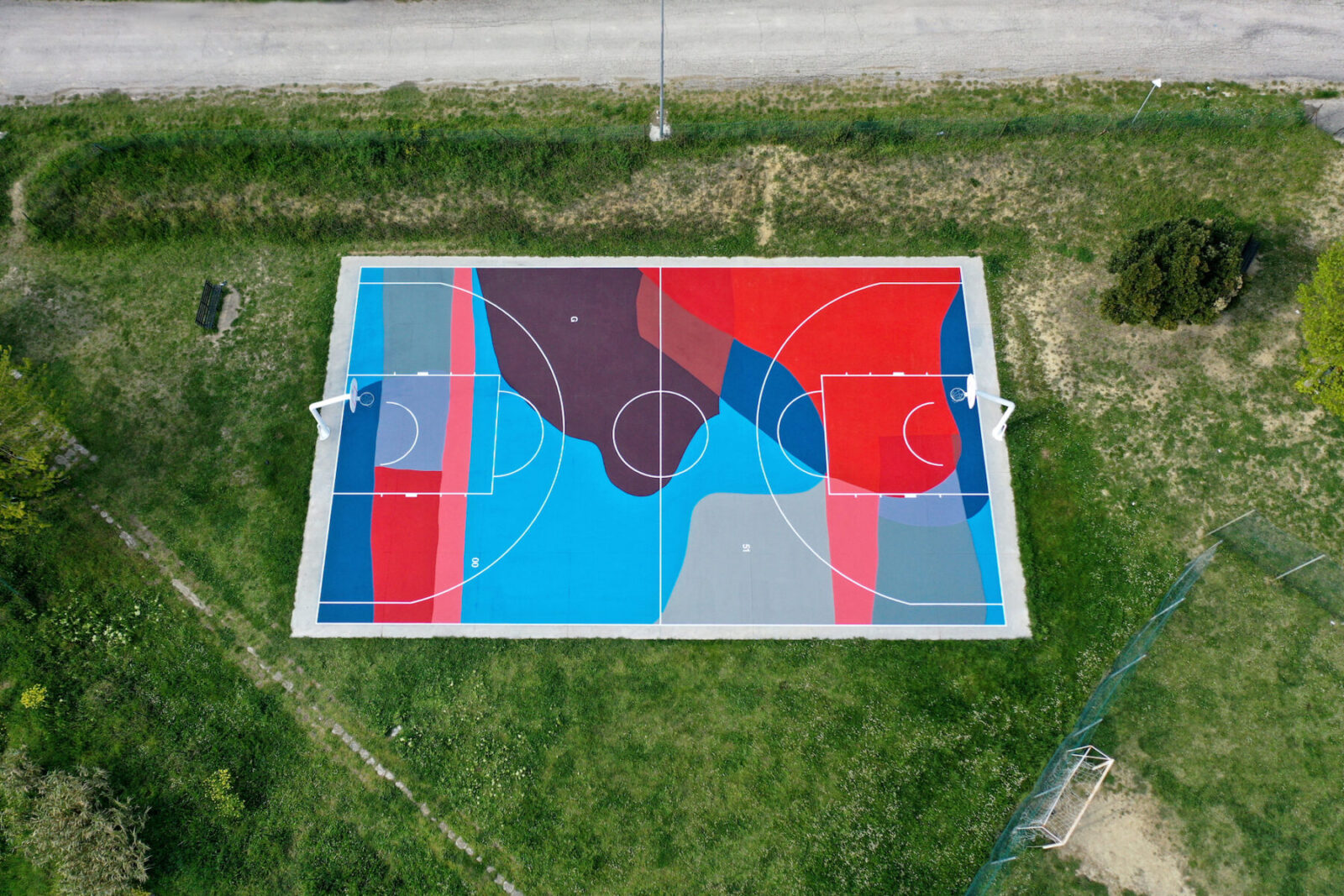 A new challenge; each

playground

in fact has a story in itself, which must be listened to and then translated into shapes, colors, graphics and relocated to where it was, always communicating with the surrounding environment.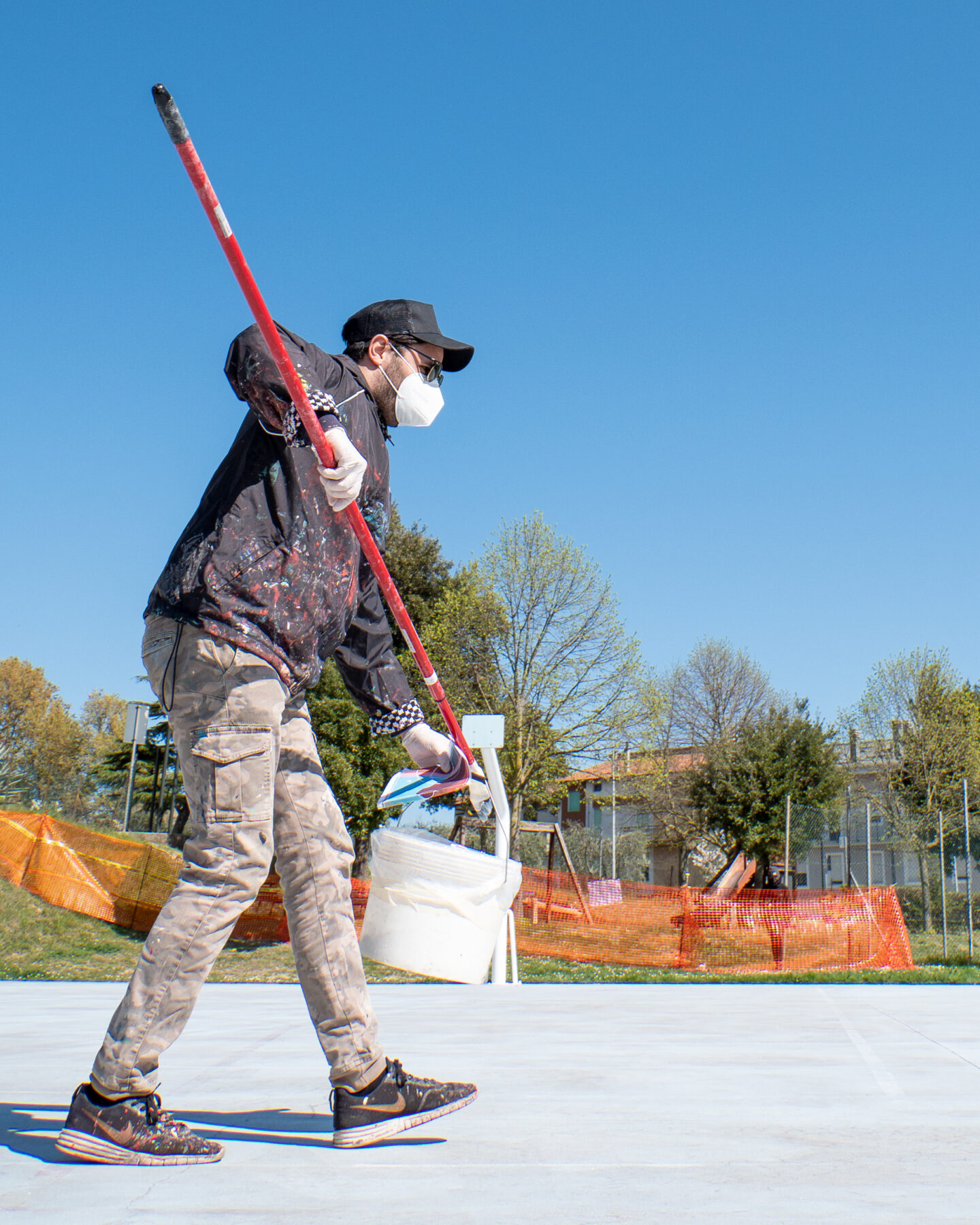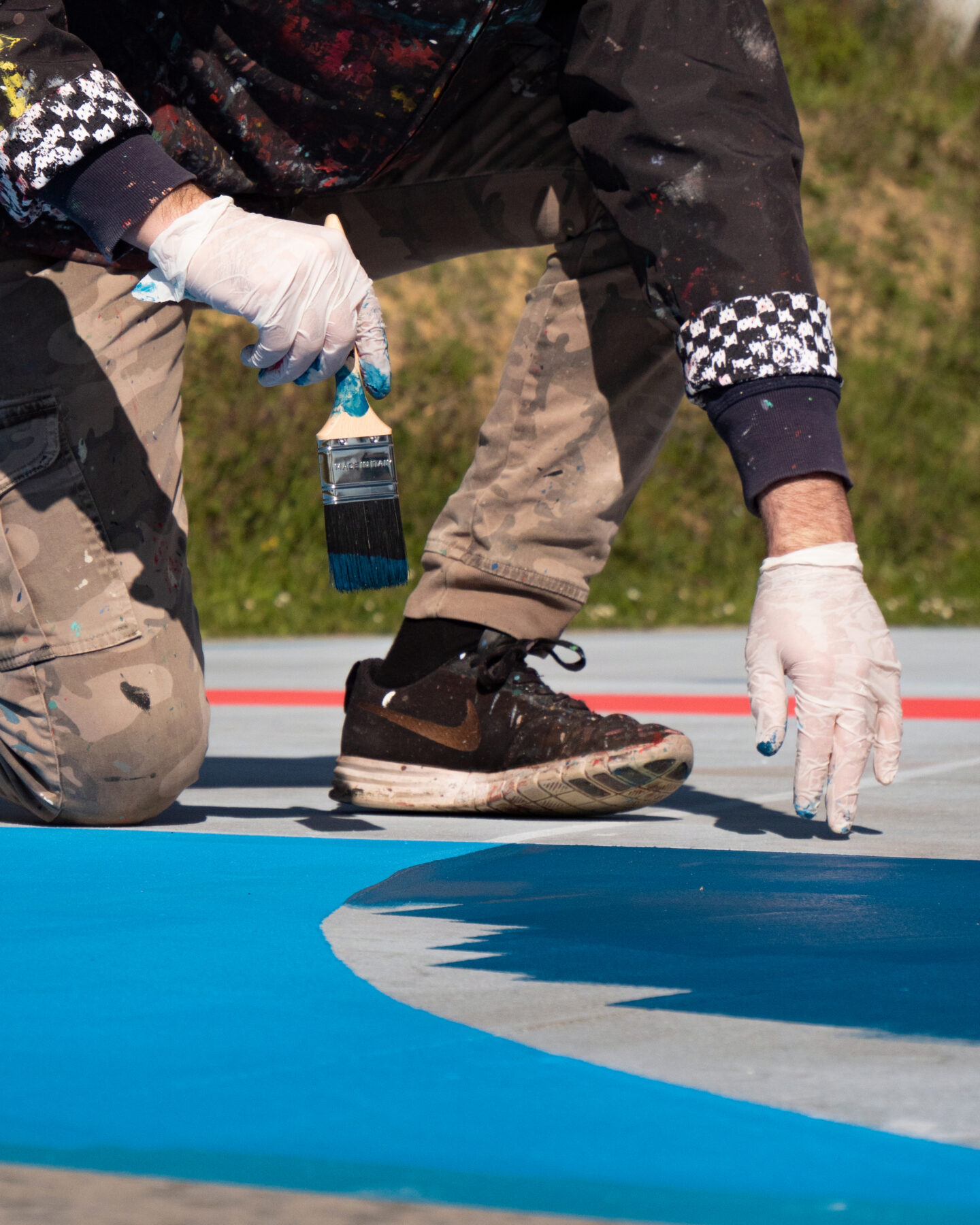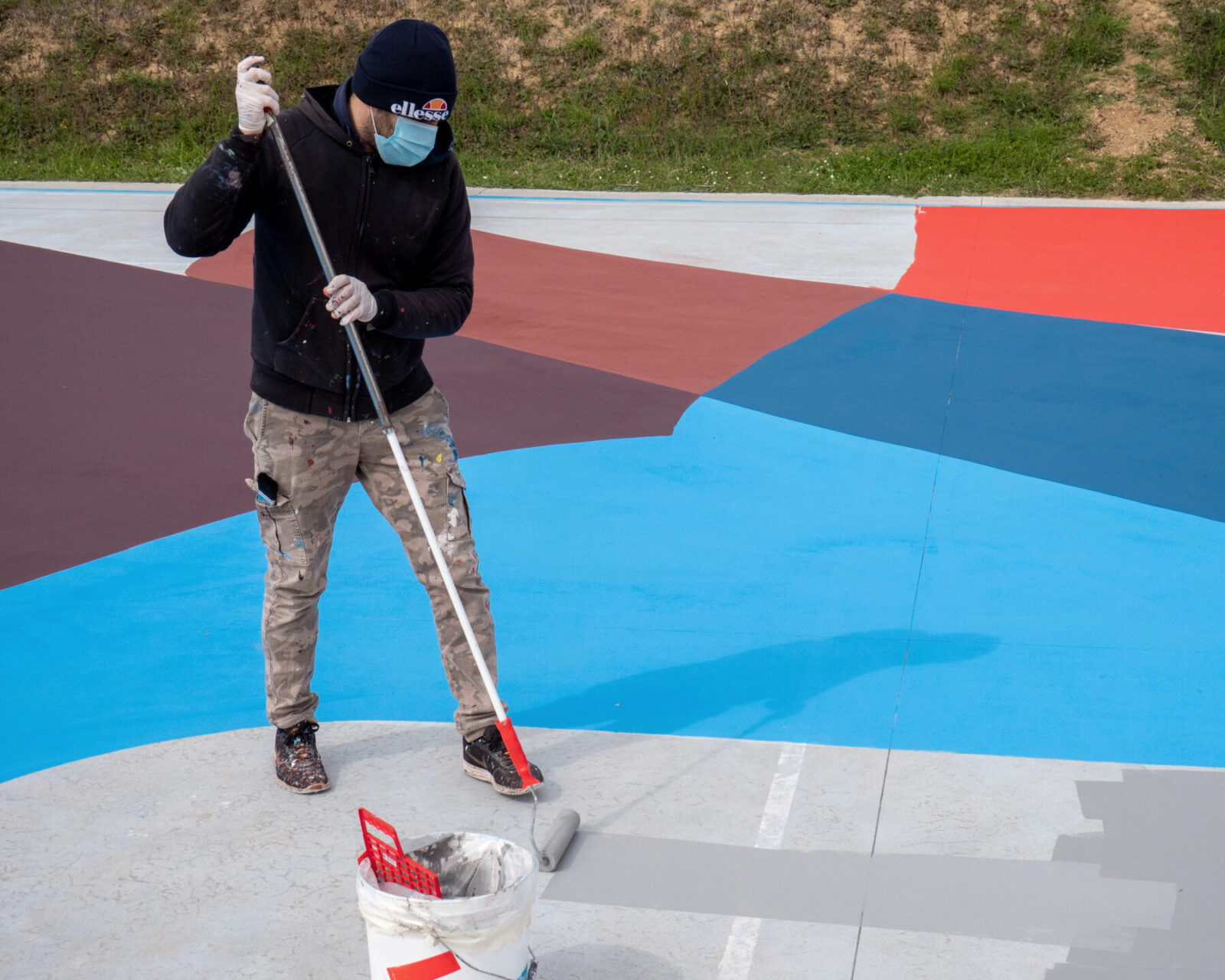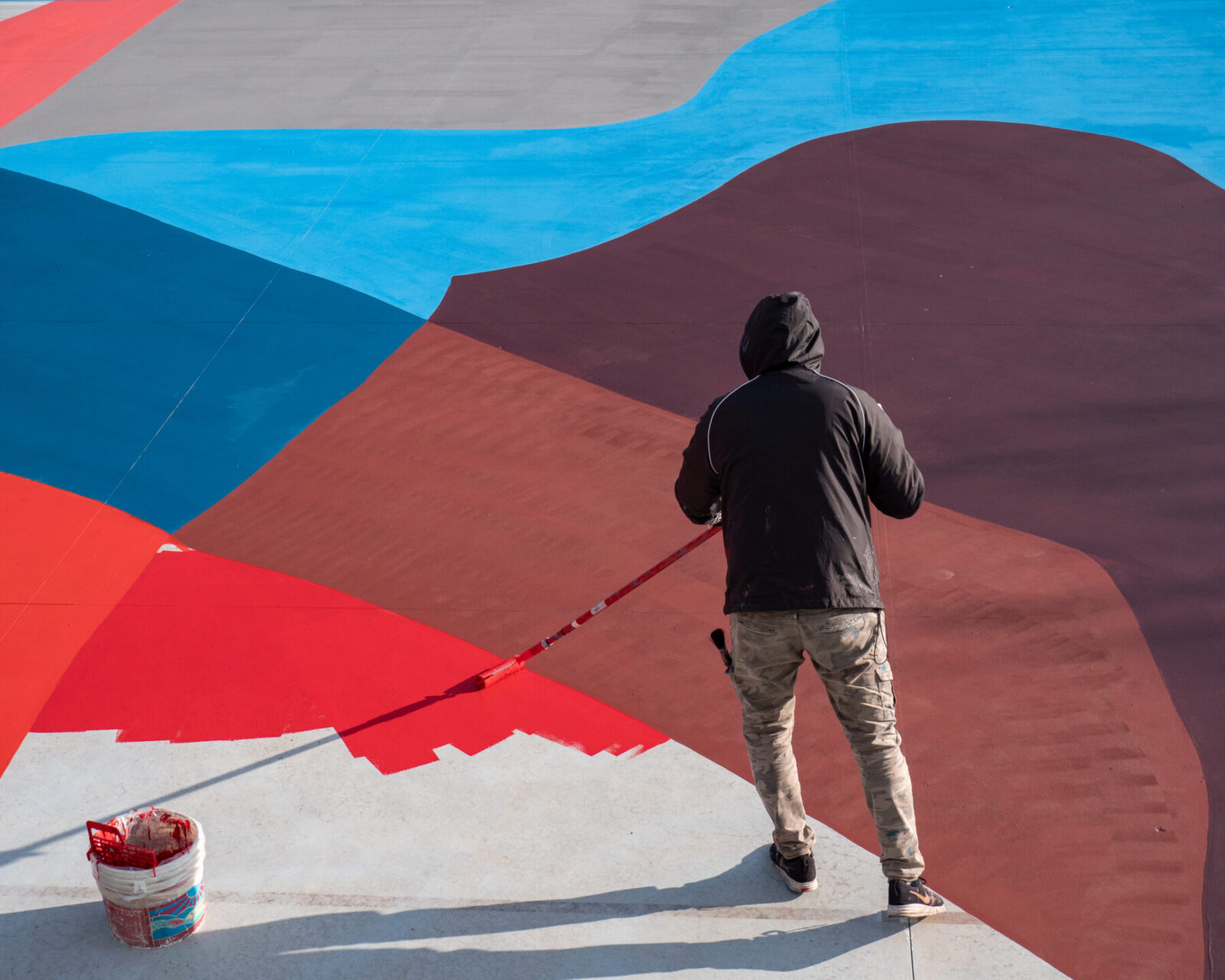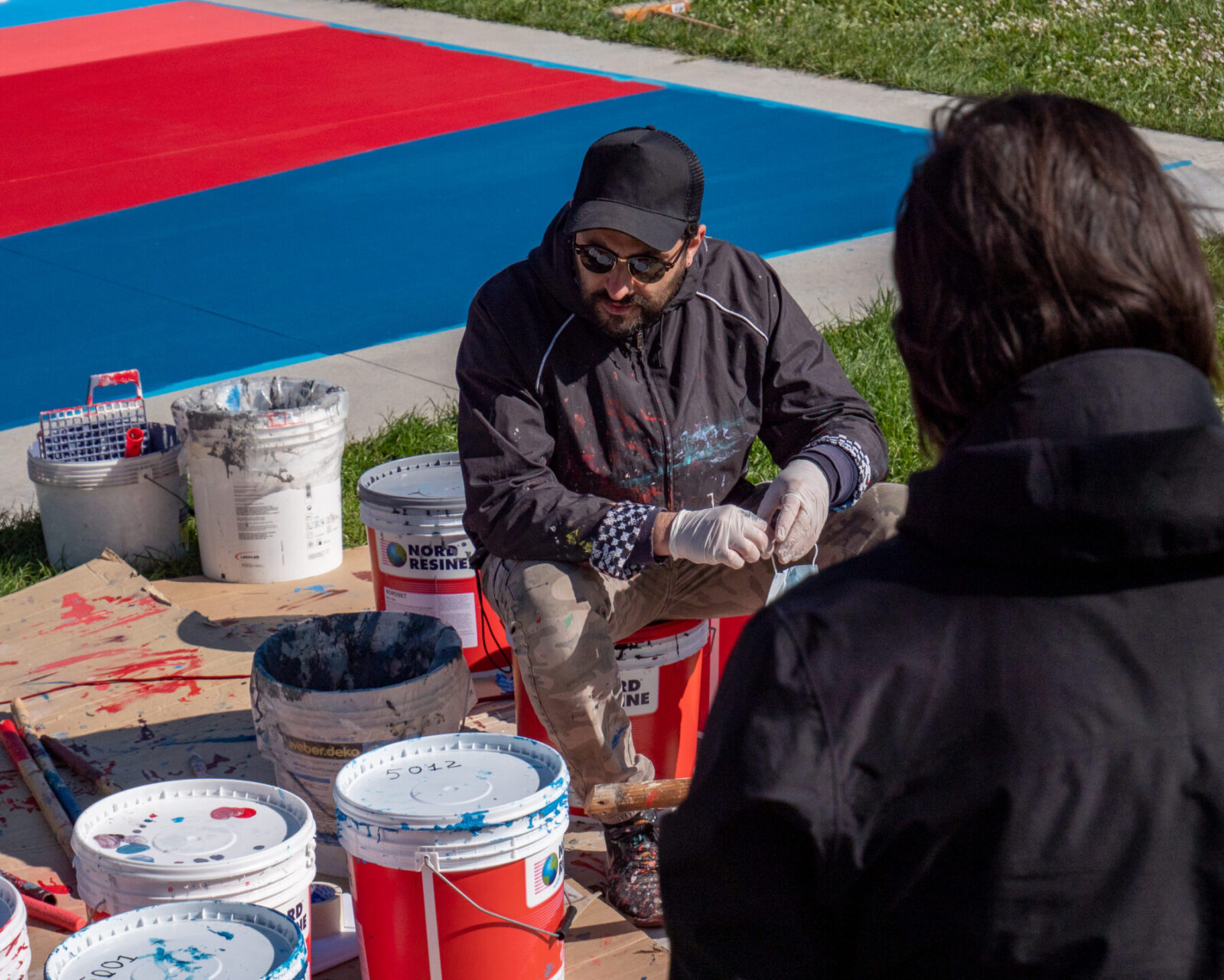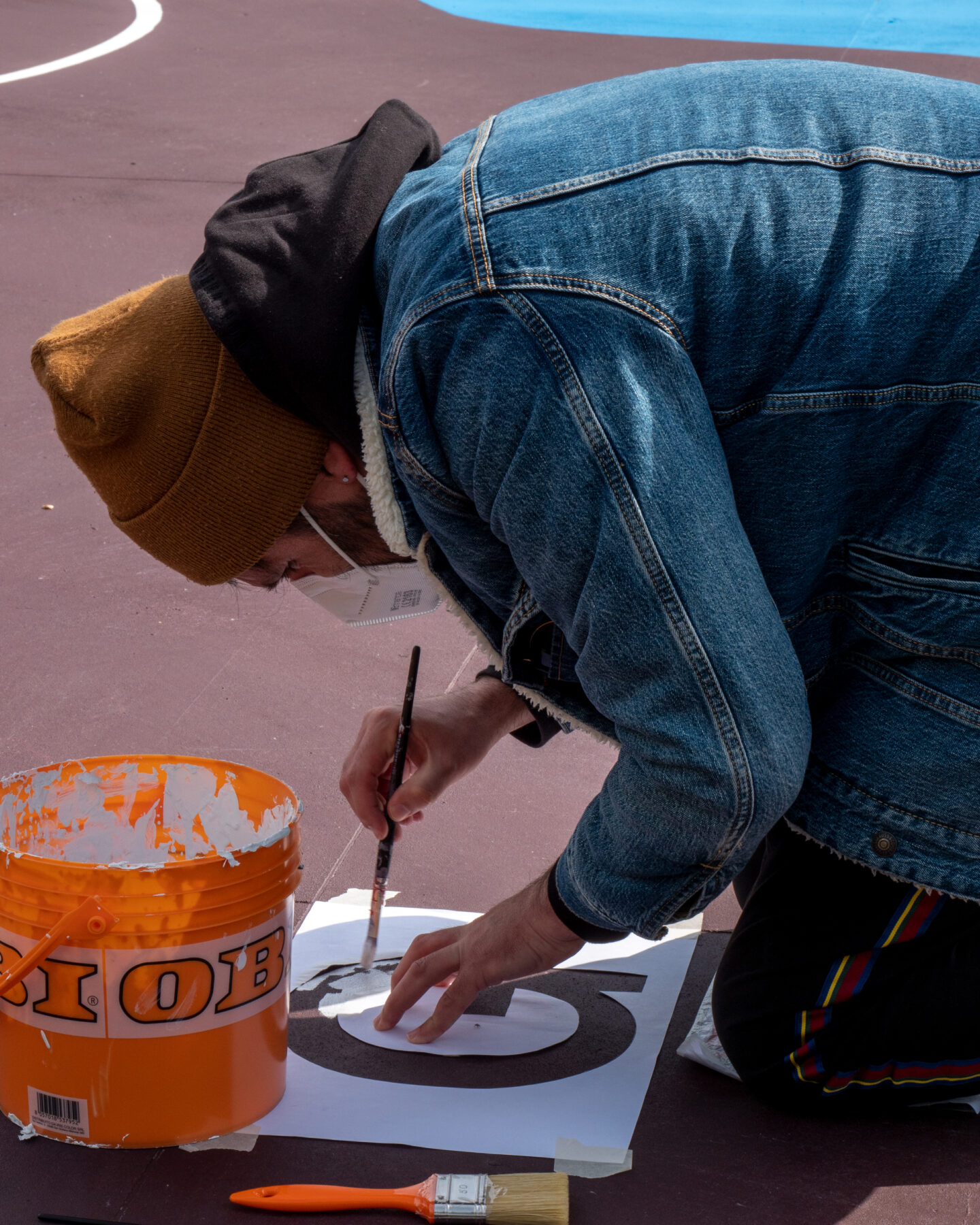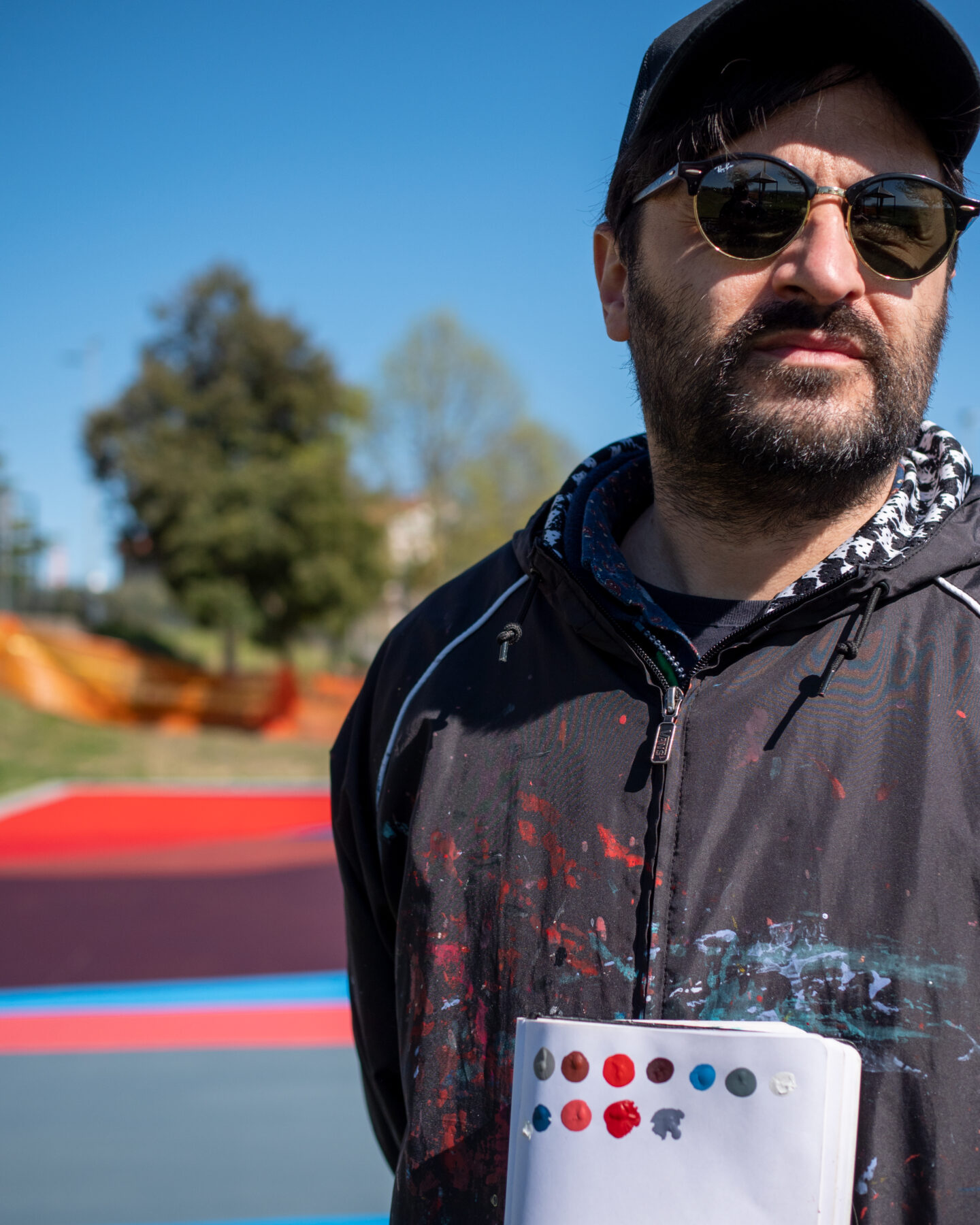 Between the beautiful sunsets that can be admired from the hill, a new work on a flat surface is completed, laid out in a basketball court strongly desired by the boys of Zac Zac Cultural Association of Monte Urano, Italy. A commitment made a long time ago has been accomplished having a group of young people giving me confidence that urban art can be a way to start again no matter what. Thanks to all of you guys, you were formidable", says Giulio Vesprini.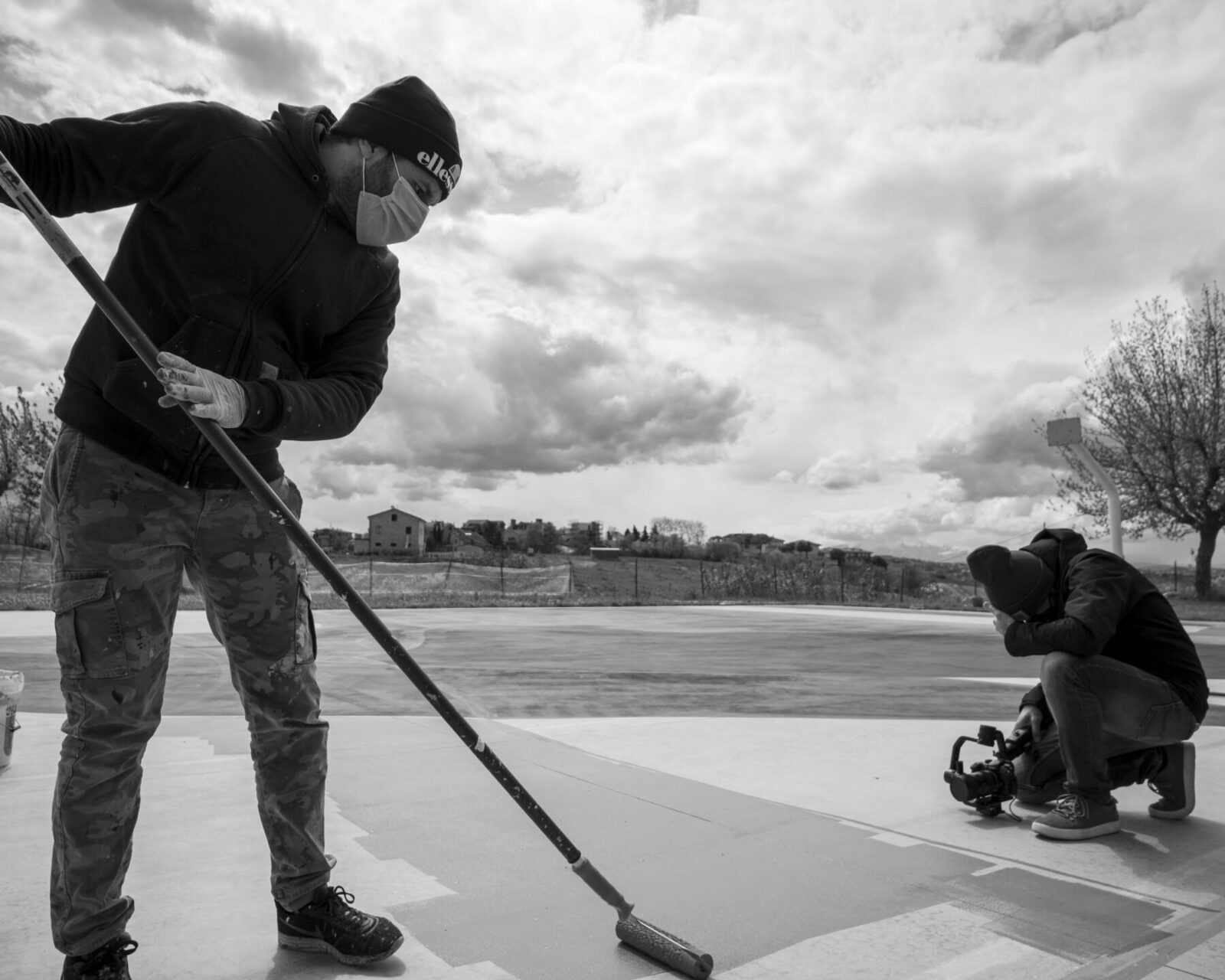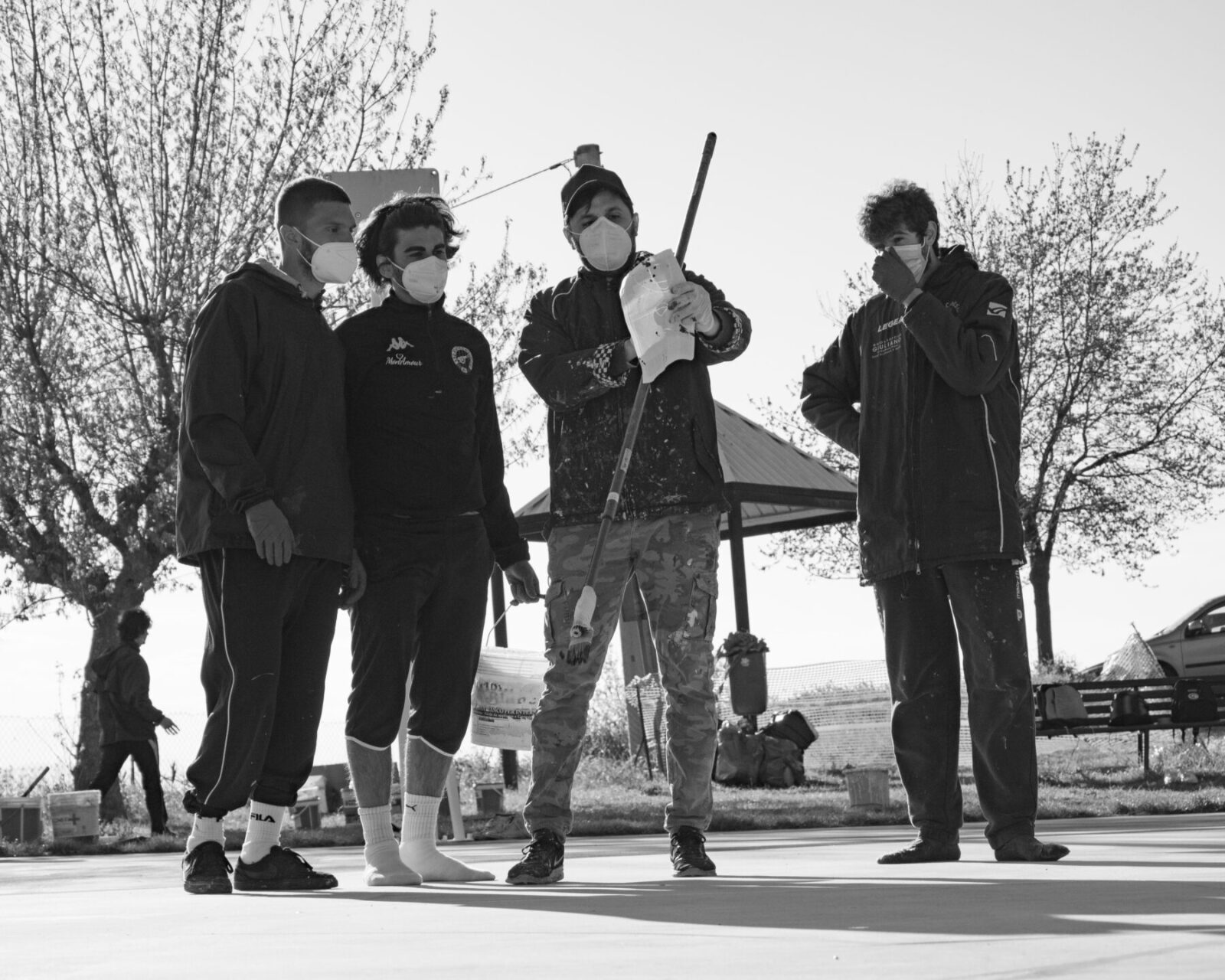 Facts & credits
Project title  "L A N D S C A P E" – Struttura G051
Typology  Street art
Location  Monte Urano, Marche hills, Italy
Street Artist  Giulio Vesprini
Video & drone photography  Giorgio Tortoni
Official photographer  Alessio Bracalente
Backstage photography  Cecilia Cannella
Artistic assistance  Alessio Bracalente, Jacopo Berdini, Matteo Perticarà, Riccardo Belleggia, Daniele Ribichini
Technical assistance  Cluana Color
Many thanks to  City Hall of Monte Urano city, Mayor: Moira Canigola, Public works Assessor: Federico Giacomozzi, Support by: Associazione Culturale ZacZac


---

Check out, also, Struttura G041, the first Playground by Giulio Vesprini for Fermo city, here!
READ ALSO:
Object-e wins honorable mention in the competition for the Redesign of an Urban Square in Pyli, Greece