Flooded Modernity is a 1:1 scale model of Le Corbusier's Villa Savoye sunk in a Danish fjord, on the occasion of the  Floating Art festival, an annual event organised by Denmark's Vejle Museum. The project is a critical comment on the current status of Modernity after the scandals of Cambridge Analytica, the Trump election and Brexit.
Danish artist
Asmund Havsteen-Mikkelsen
created a 1:1 mock-up of Le Corbusier's 'Villa Savoye from 1929. The 1:1 white painted mock-up –  made of  wood, styropor and plexi glas – was built in 8 days and then pulled into sea.
Asmund Havsteen-Mikkelsen has long been inspired by Le Corbusier's architecture and Villa Savoye: "
Since I lived in Le Corbusier's Swiss student house in Paris in 1999, I have been impressed by his importance to modern architecture. Especially his Villa Savoye from 1929 has played a major role in my art. The house is perhaps the most iconic construction within architectural modernism because it expresses Le Corbusier's Five Principles of New Architecture as a living-machine". 
He adds that "like a space ship, the house landed on earth with the promise of a new time for a new human being freed from history and living in a rationally illuminated world".


For the artist, Villa Savoye is a symbol of Modernity and Enlightenment: "It represents the belief in the critical powers of the human mind in relation to progress and in our use of criticality in the public sphere",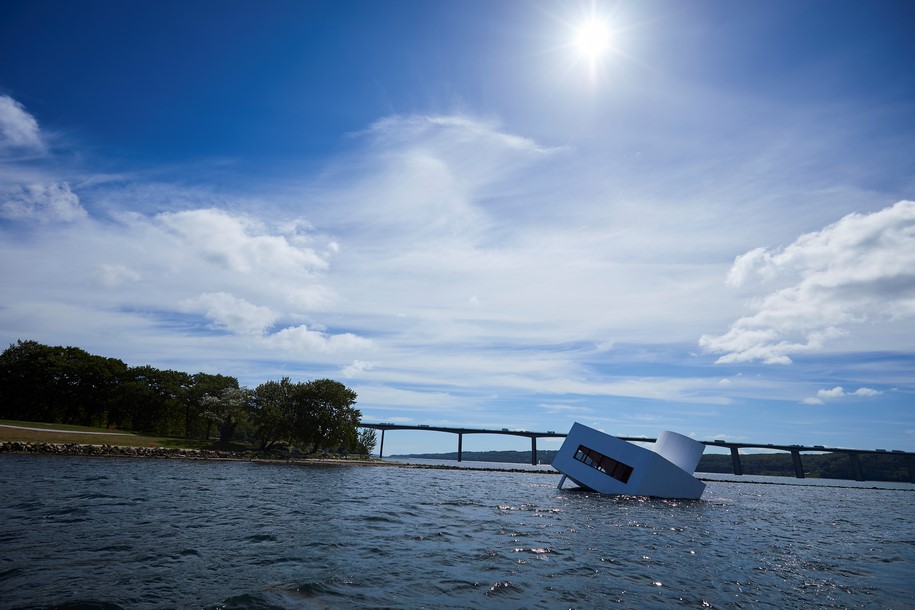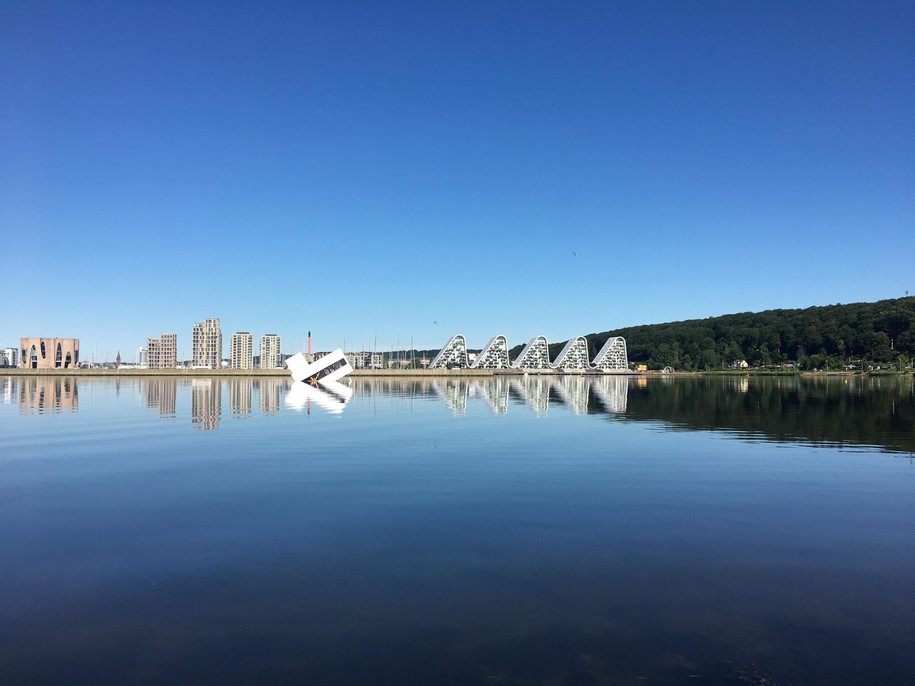 "Villa Savoye manifests modernism's optimistic belief that we can create a better world through our critical use of reason. It is a 'ghost' haunting our collective consciousness."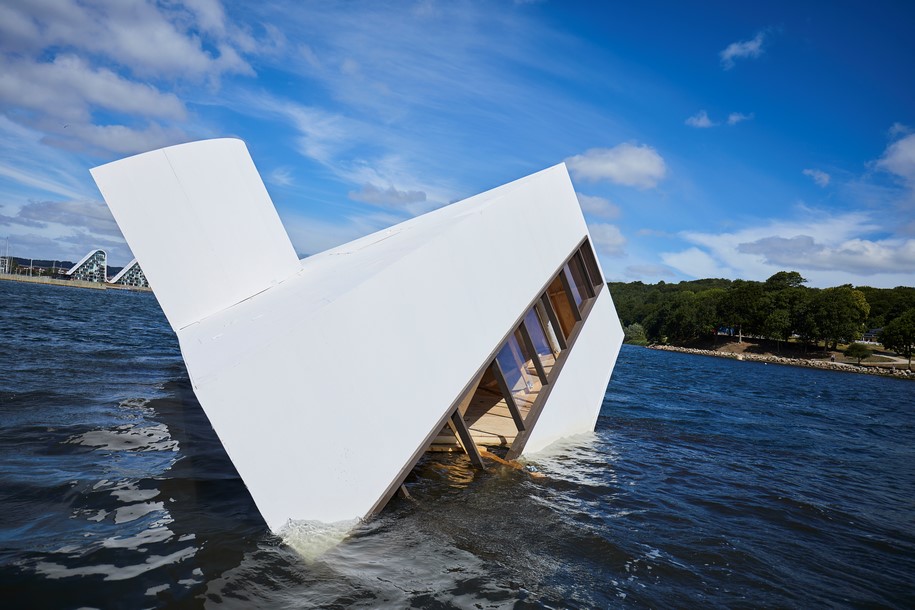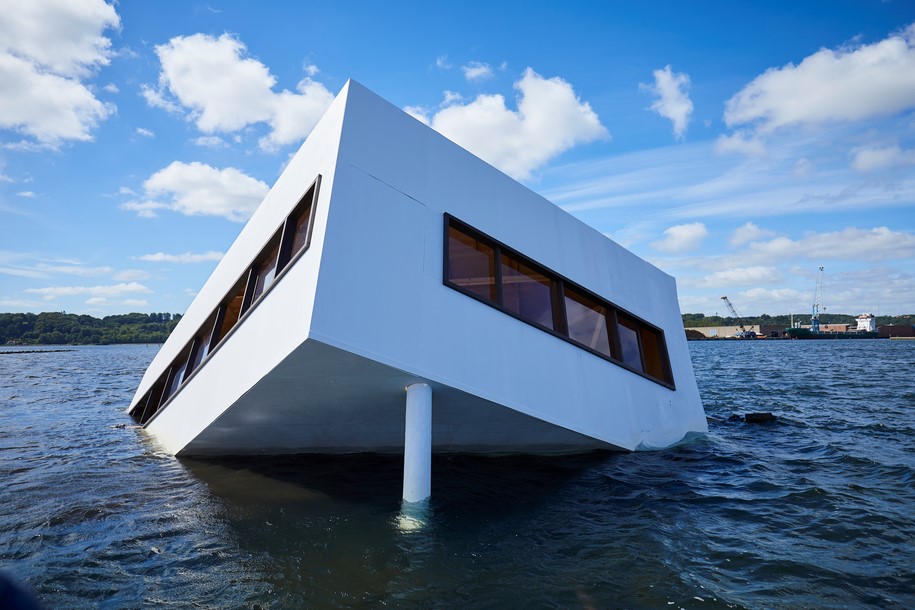 According to the artist, sinking Villa Savoye is a comment on the state of modernity today: "The geopolitical events of recent years – Brexit, the election of Trump, Putin's interference in democratic elections, the advancement of right-wing radicals in Europe – are happening with a background in and through the new digital media, which challenge modernity's classic notions of a critical public". Flooded Modernity constitutes a challenge through the formation of fake news, private information bubbles, and in dissolving the economic foundation of the traditional critical news media.
"After these scandals, I think our sense of democracy and the public sphere has been distorted through the new use of digital technologies to manipulate elections. Our sense of Modernity has been 'flooded'. I sense the need to 're-state' our political institutions – because our old ones have 'sunk',"explains Havsteen-Mikkelsen.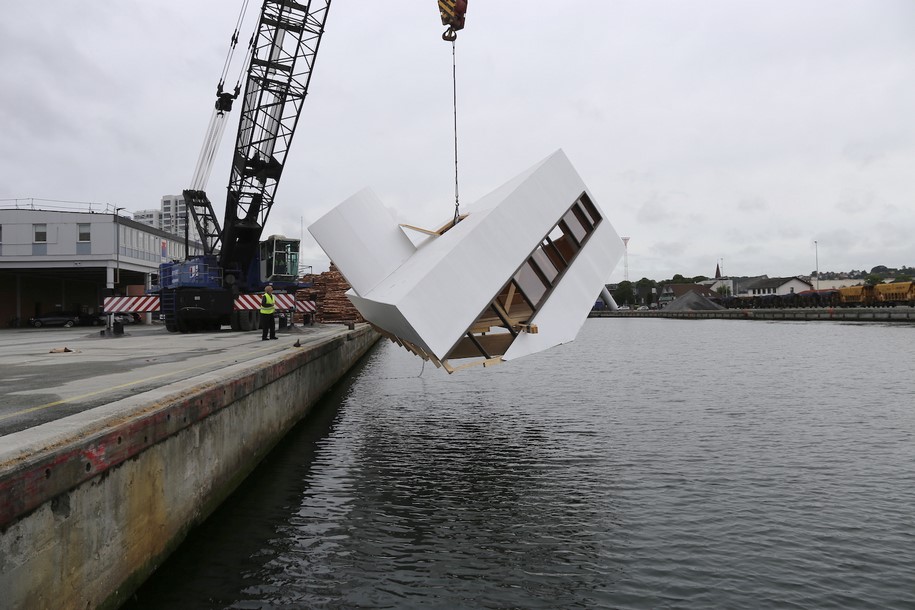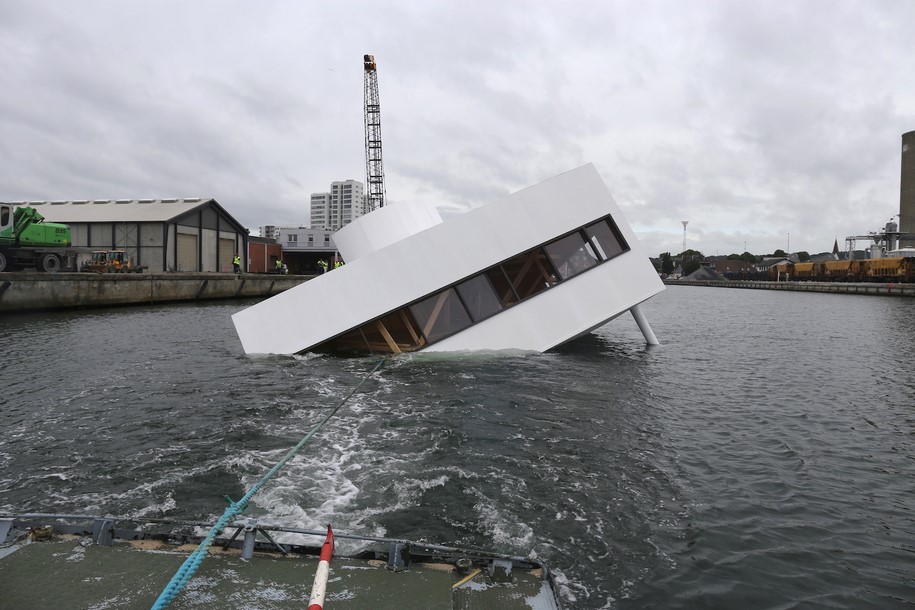 "The work Flooded Modernity is a critical commentary on the present, an attempt to draw attention to the importance of modernity and how we will deal with the legacy of modernity", says Asmund Havsteen-Mikkelsen.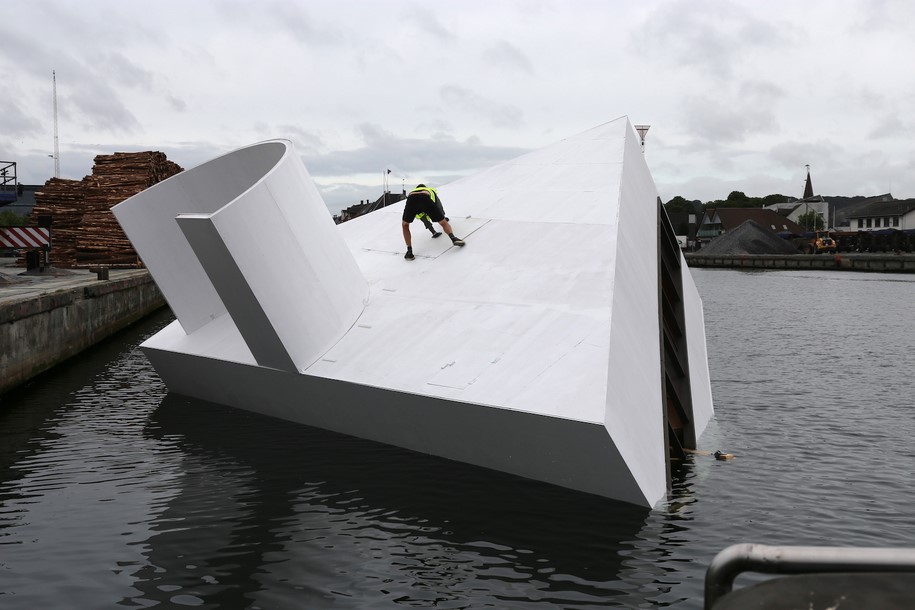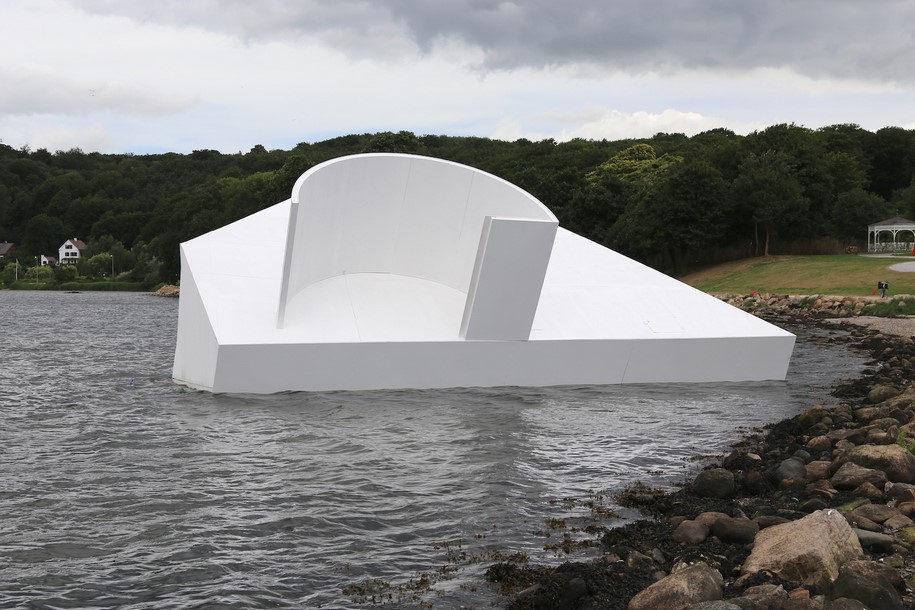 'Flooded Modernity' was selected among 90 proposals from a jury to be part of the Floating Art Festival in the city of Vejle. 11 art projects were selected to be displayed. The festival is organised by The Vejle Art Museum and takes place once a year.
Here
are some images of the other artworks.
Flooded Modernity will remain on display until 2 September.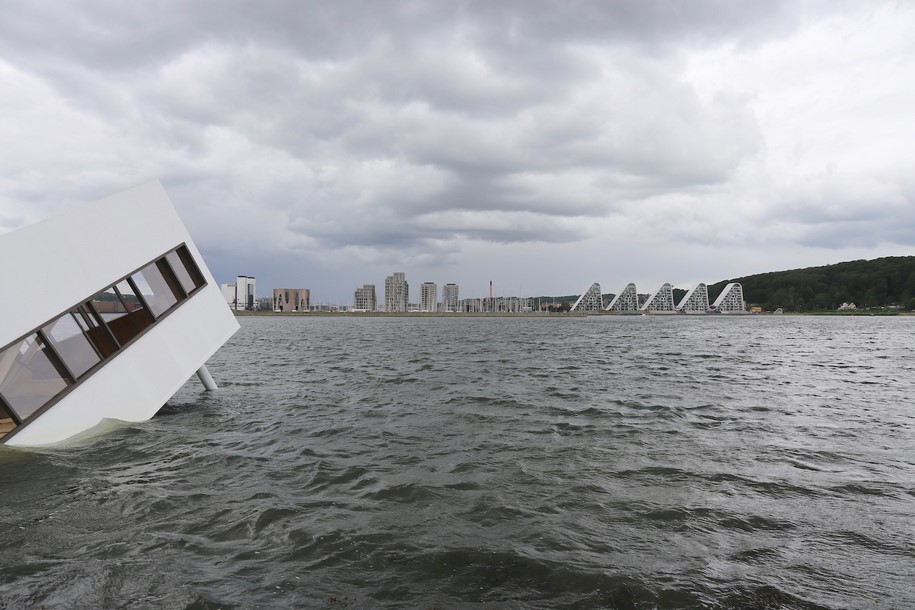 Facts & Credits
Project title  Flooded Modernity
Artist Asmund Havsteen-Mikkelsen
Location  Vejle
Exhibition  Floating Art Festival
Organizer  The Vejle Art Museum
Technical info
The sculpture is ca 15x6x10m and it weights approx. 5000 kg.

Have a look at this video from the launching!

READ ALSO:
Κέλυφος // Η πολιτική της ύπαρξης | 26 Ιουνίου - 24 Ιουλίου, 15ο Λύκειο Κυψέλης