The house Lagnö is located in the Stockholm archipelago, an environment of natural ground sloping gently down to the sea in the South, a vast empty landscape with few trees and bushes. The fact that the site of the project is relatively accesible from mainland by car, along with the client's desire for a maintenance-free house inspired the architects to design the house as an integral part of nature, where the material's weight and color scale connects to the archipelago granite bedrock.
Thus, the two building volumes that comprise the house are placed side by side and form a line that clarifies their position in the landscape, just at the border where the forest opens up out onto the bay. When approached from the North, the entrance presents itself as an opening between the buildings giving direction towards the light and water. It is a first outdoor space protected from rain by a pitched canopy of glass.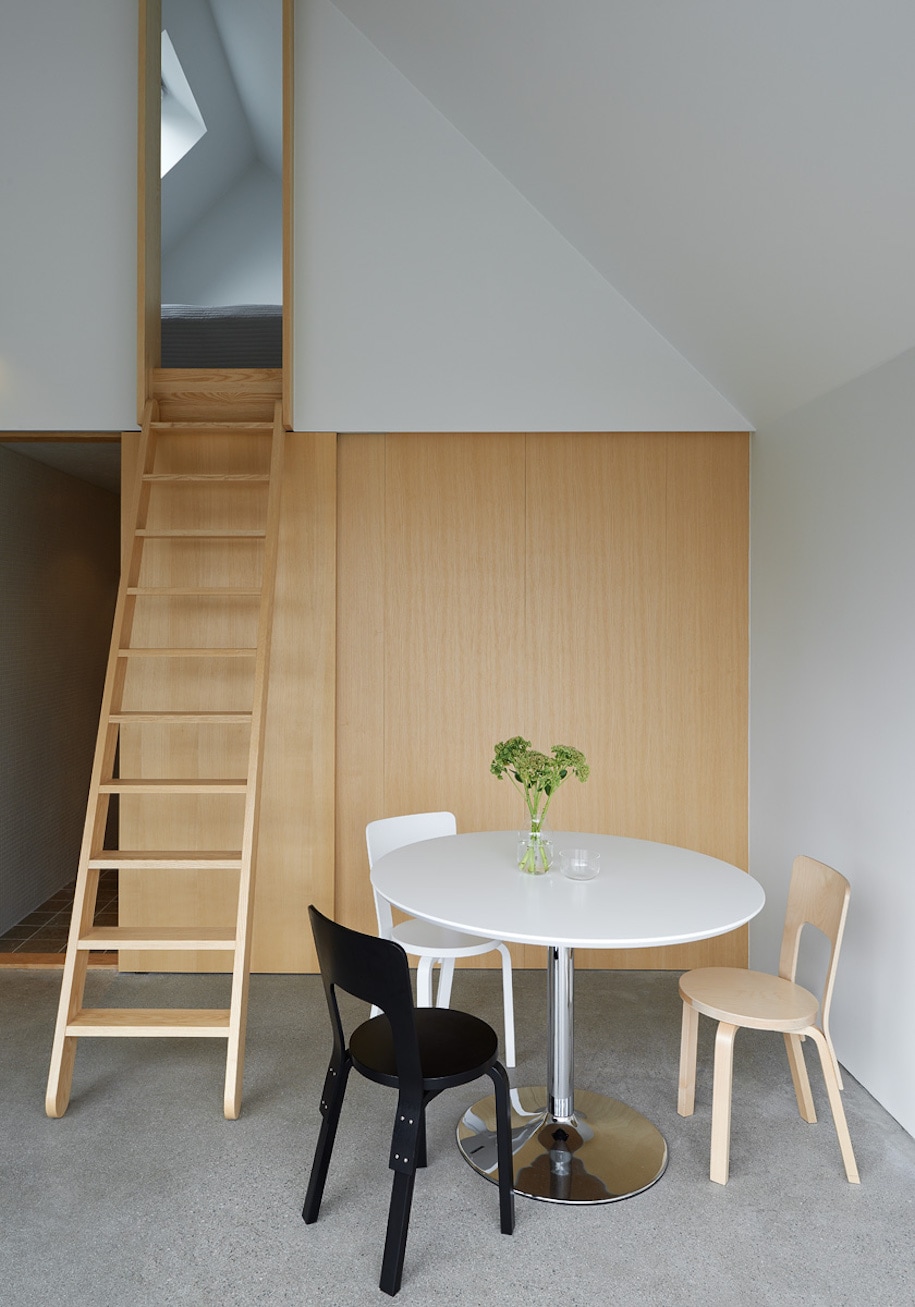 The exterior character of house Lagnö is derived from a number of transverse gable roofs, which connect to each other, and like boathouses in a line form a pleated long facade. This provides a sequence of varied room heights for the interior and create places in the otherwise completely open living room that stretches through the entire length of the main building. With a relatively shallow room depth and a continuous sliding glass partition out to the terrace, the space can be described as a niche in relation to the archipelago landscape outside. The small rooms are located along the north façade with access through a wall of sliding doors. They are lit by openable skylights and form smaller pitched ceiling spaces within the main roof volume.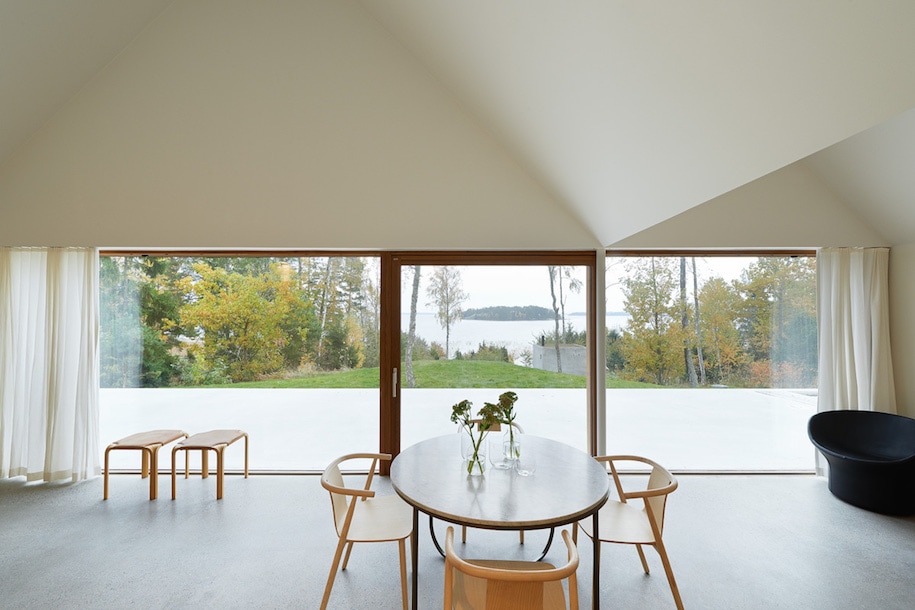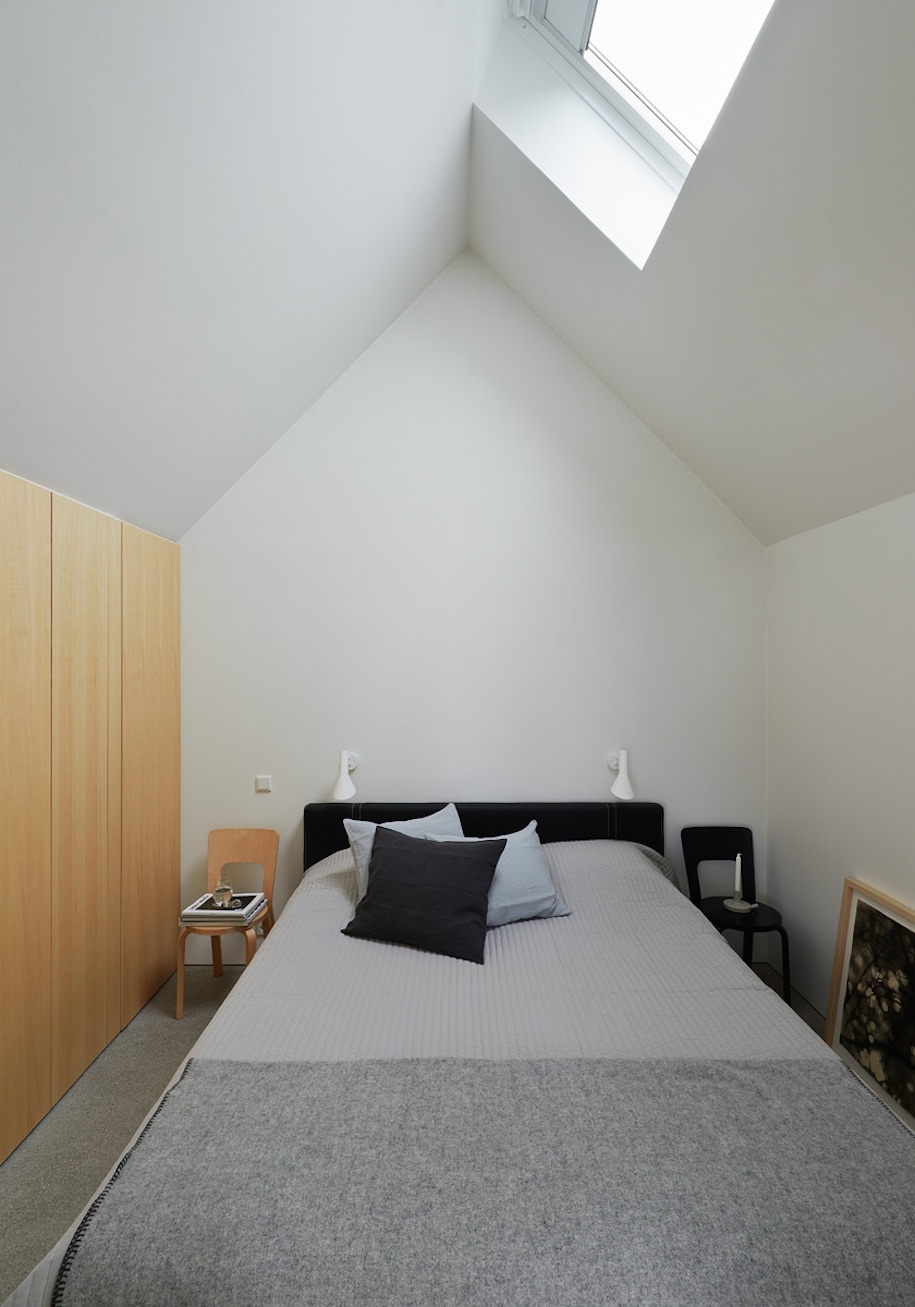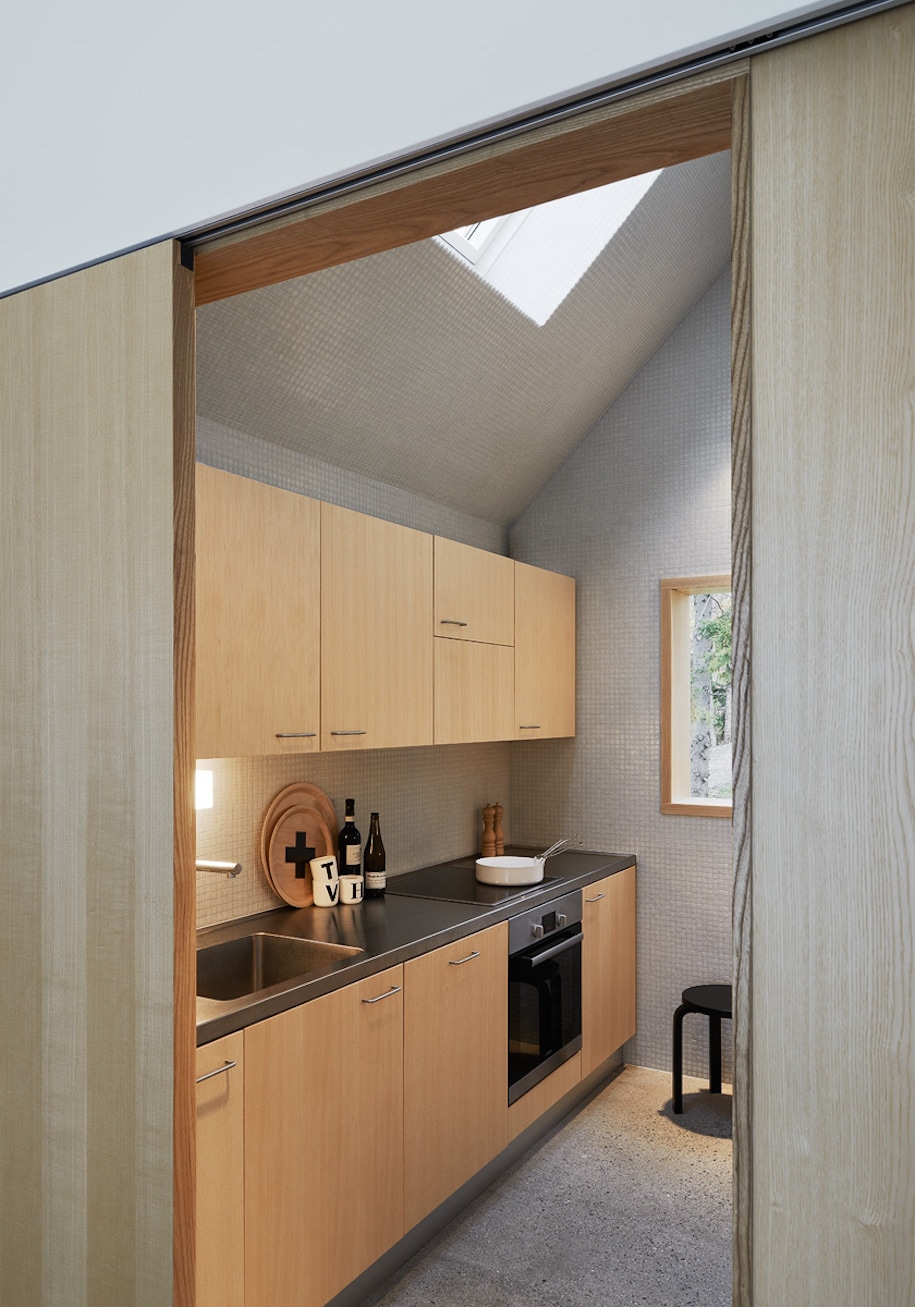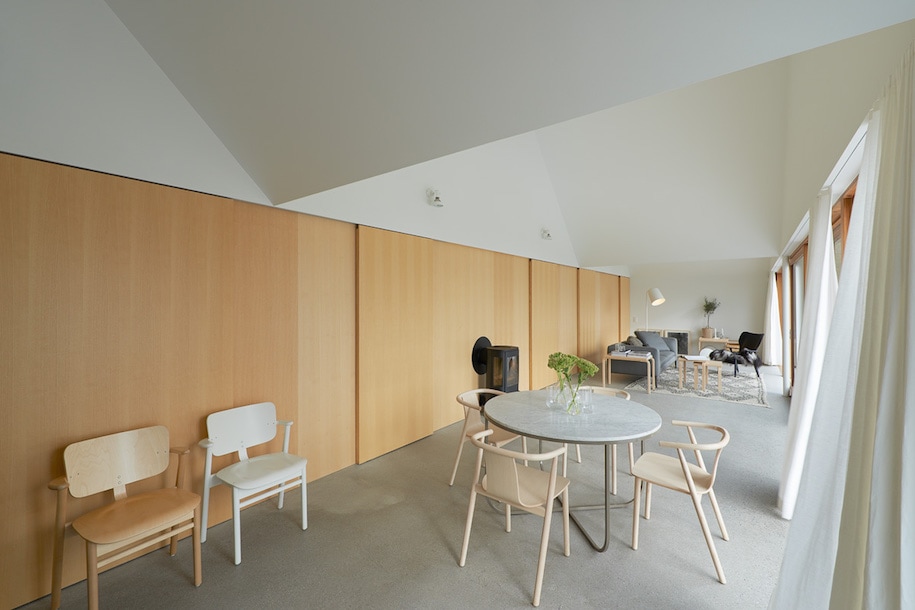 Terrace, interior floors and facades are made of exposed natural colored in situ cast concrete with plywood formwork. The interior is painted white with woodworks in ash. A sauna, a detached block of in situ cast concrete with a wooden interior, offers a secluded place near the beach and pier.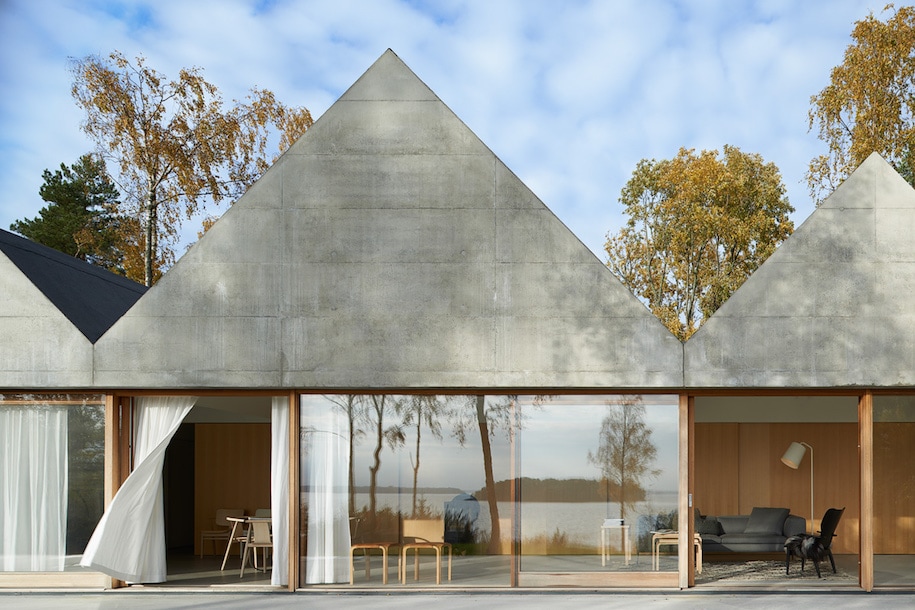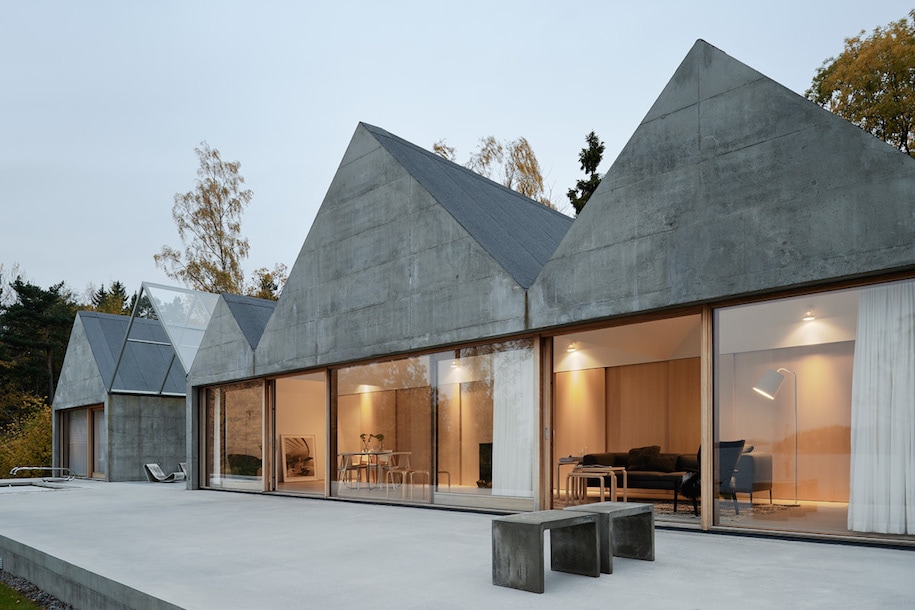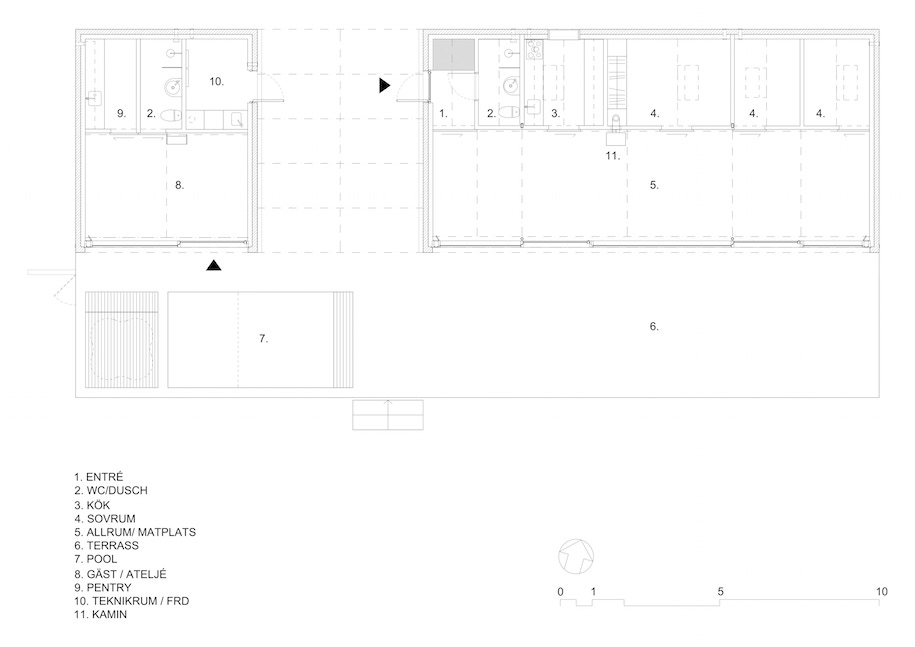 Facts & Credits
architects: Tham & Videgård Arkitekter
team: Bolle Tham and Martin Videgård (Chief architects), Anna Jacobson (Project architect)
interior: Tham & Videgård Arkitekter
landscape design: Tham & Videgård Arkitekter
structural engineer: Sweco, Mathias Karlsson
built area: 140 m²
project: 2010
completion: 2012
photographer: Åke E:son Lindman, Lindman Photography
Have a look at a Greek summerhouse on the island of Ios by gfra architecture, right here.
READ ALSO:
Masseria Moroseta is an enclave of rural simplicity | Andrew Trotter