'Room with a view': The orientation towards a direct view of Acropolis, was the main principal for the design of this small, open plan one-bedroom apartment, next to Kalimarmaro stadium.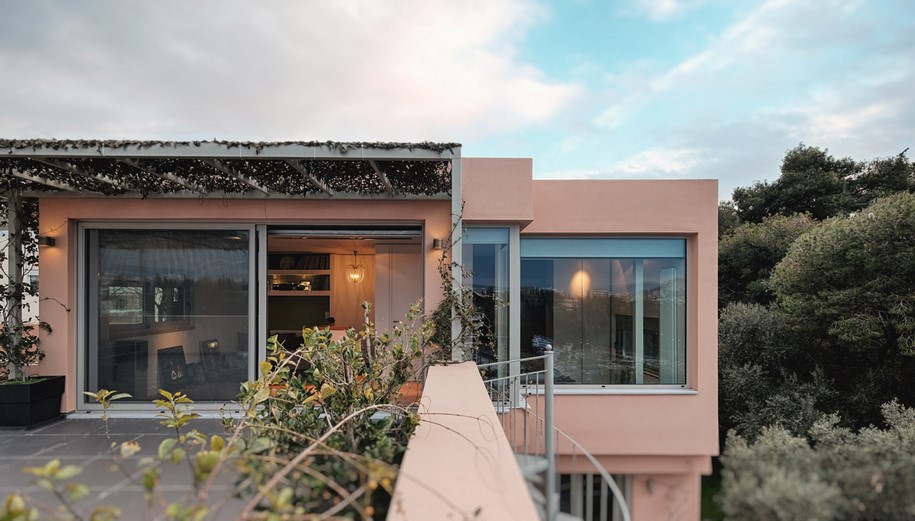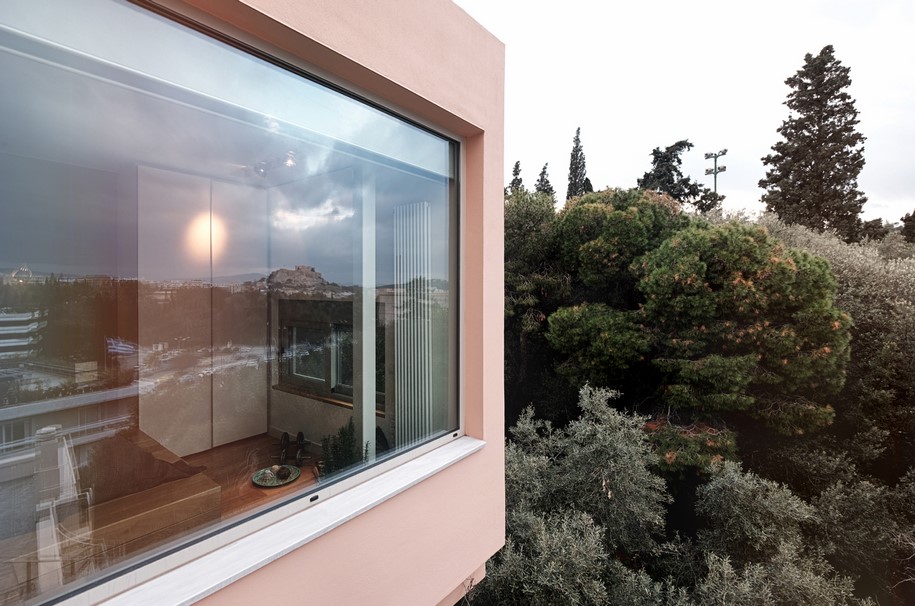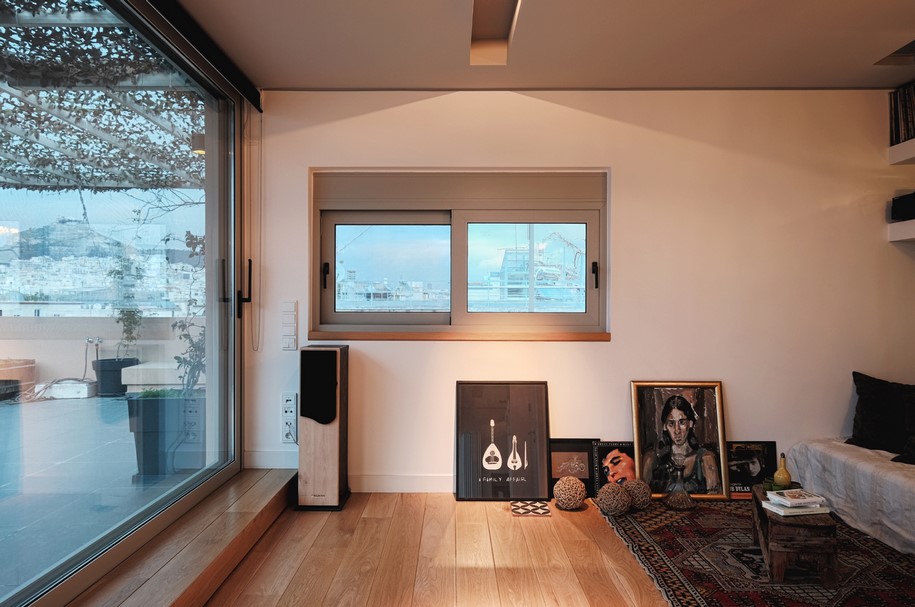 Being an addition on top of an old two-storey family house, a -very carefully placed- light structure, was required.
Thus, its new staircase, had to squeeze in a tiny given space, connecting with –and transforming- the floor below, allowing the house to function on three levels.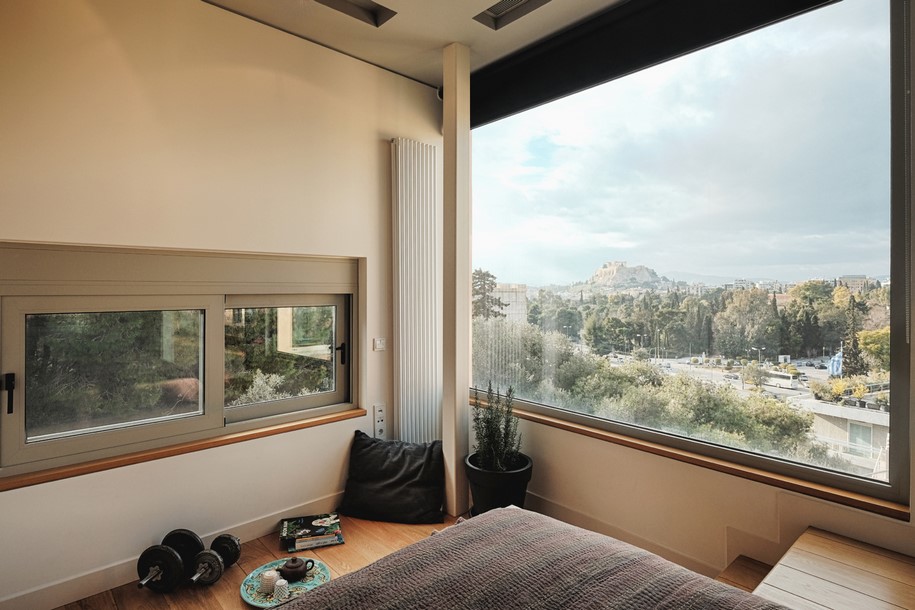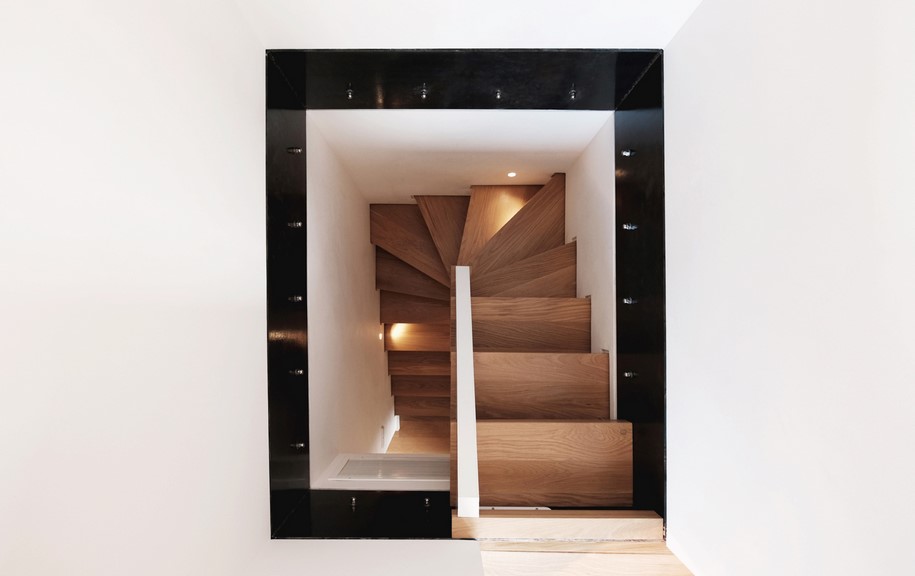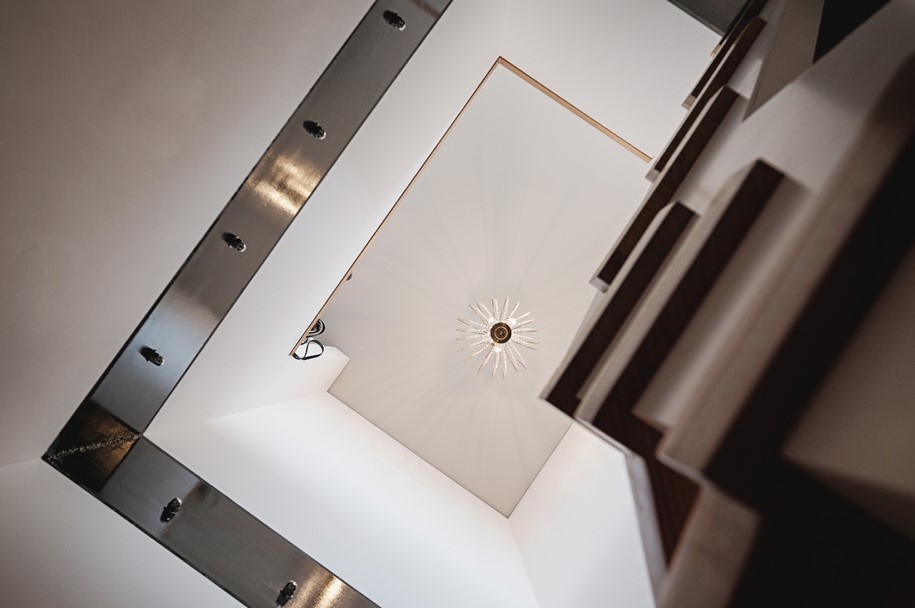 The new volume that emerged, followed the simplicity of the existing facades so as to form a single body.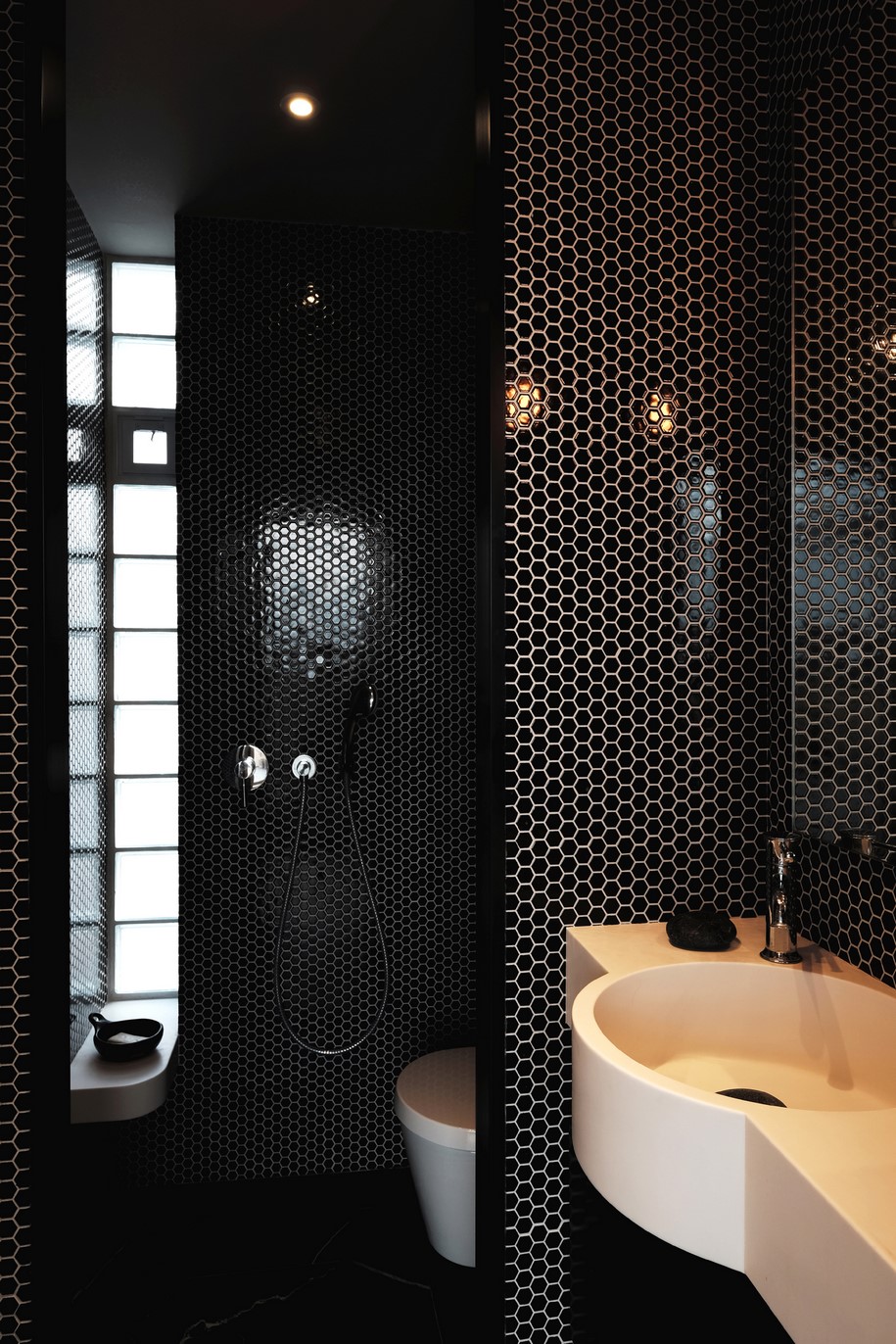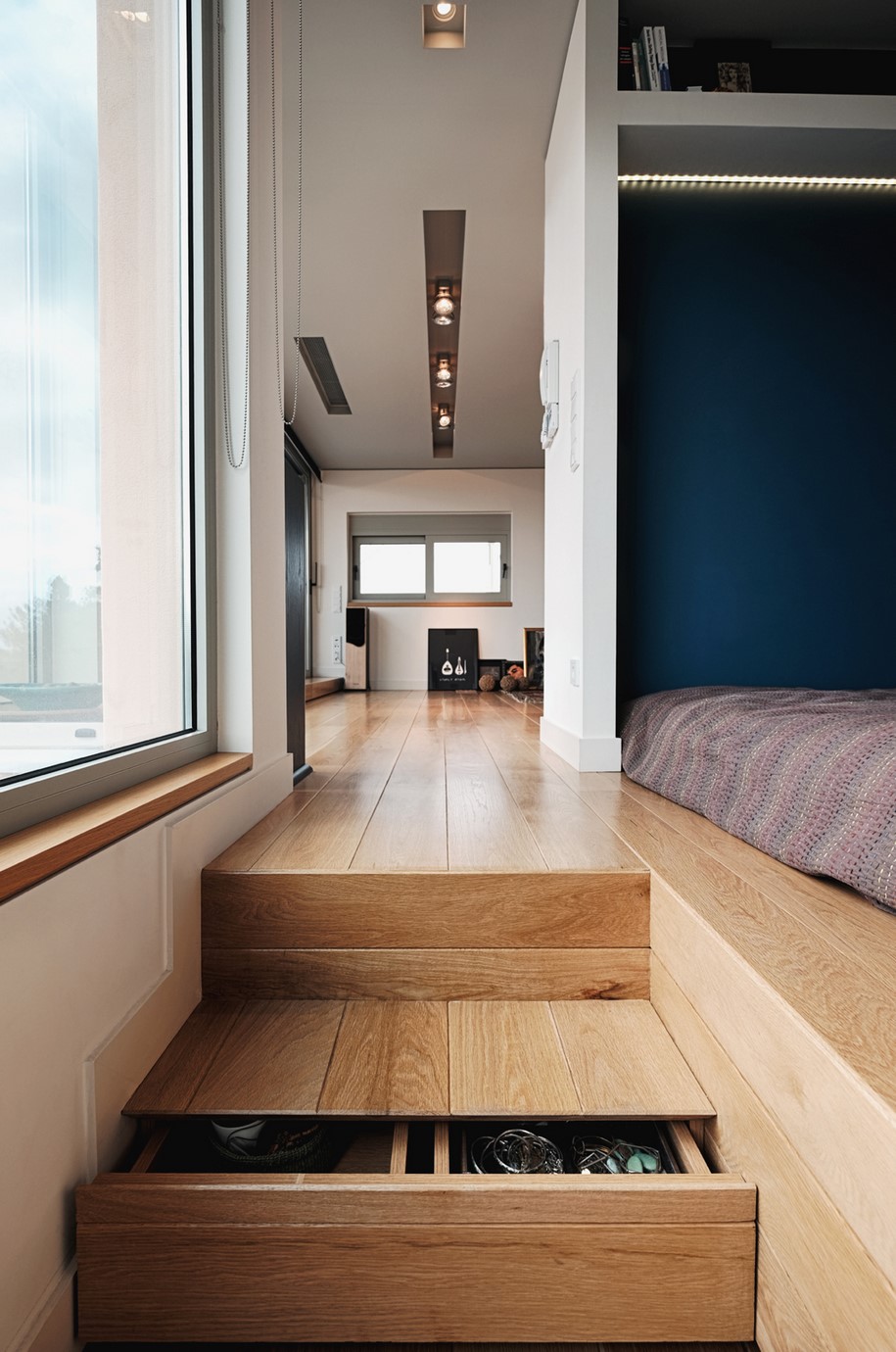 The good integration of the new volume regards also to the choice of color palettes, as well as the materials used for the interior of the new rooftop.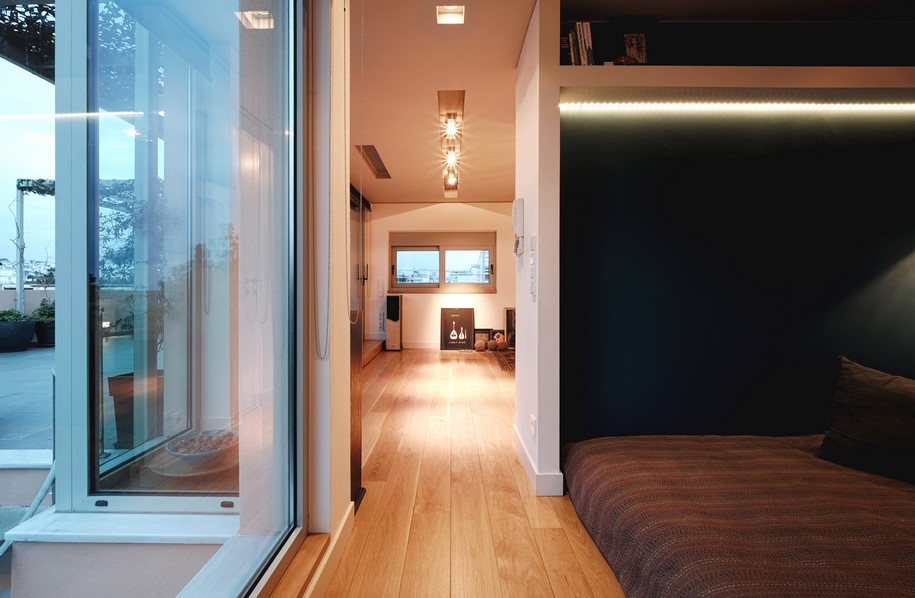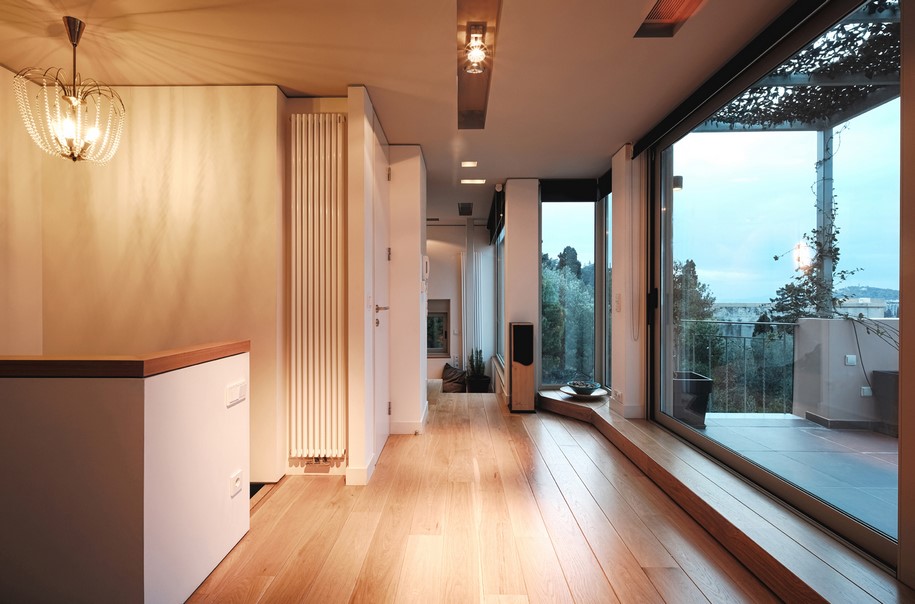 Plans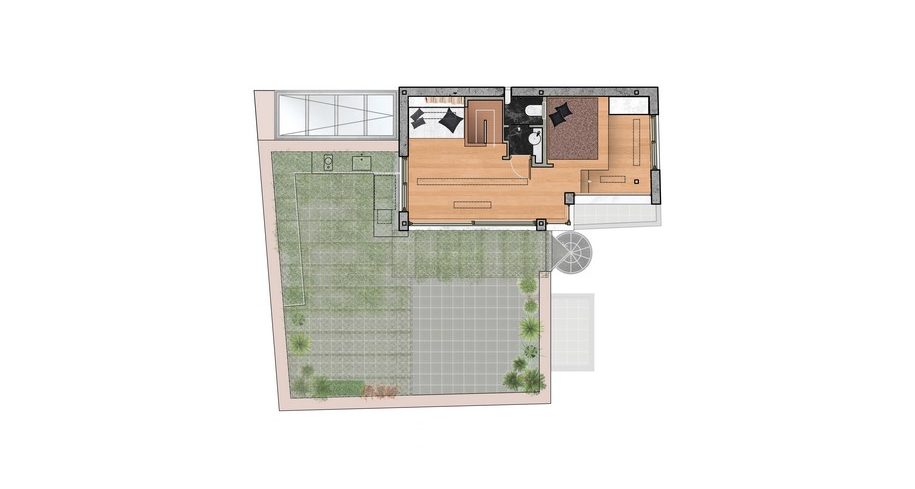 Facts & Credits
Project: New rooftop apartment in communication with existing two-storey house 
Location: Mets, AthensBuilding
Surface: 40 sq.m.
Design-Construction: 2015-2016
Design – Decoration – Supervision: 'architectural bureau 3′:  Dritsa Nikoletta &  Plaini Christina
Civil Engineer: Apostolos Papazoglou
Mechanical Engineer: Panos Lykouras 
Photography: Dimitris Kleanthis
Drawing Collages: Eirini Laina
List of suppliers:
Aluminium Profiles: Alumil
Lighting: PlaceD
Bathroom: Patiris
Staircase: Manousos constructions & creations
Wooden constructions: Apwood constructions
Shading solutions: Optima elements-asimakopoulos
READ ALSO:
The Ceramic house traces back to architectural fundamental authenticity | Archi-Union Architects