The Ceramic house project, designed by Archi-Union Architects, is a retrospective attempt which traces back to architectural fundamental authenticity.
Archi-Union Architects wish to integrate the new house with the site by the truthful simplest design methodology, which makes the house in connection with the site as an authentic way of being, rather than making judgments only through aesthetic visual aspects.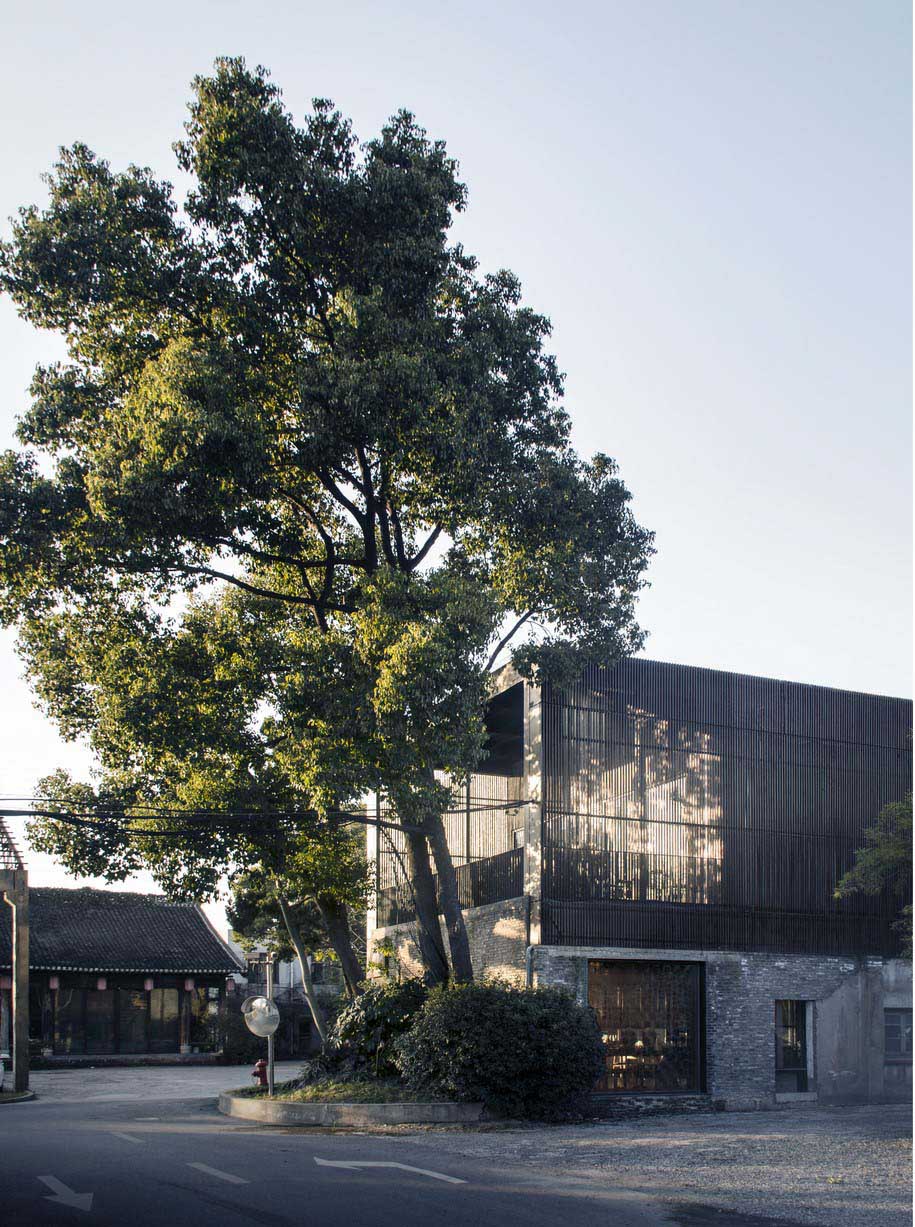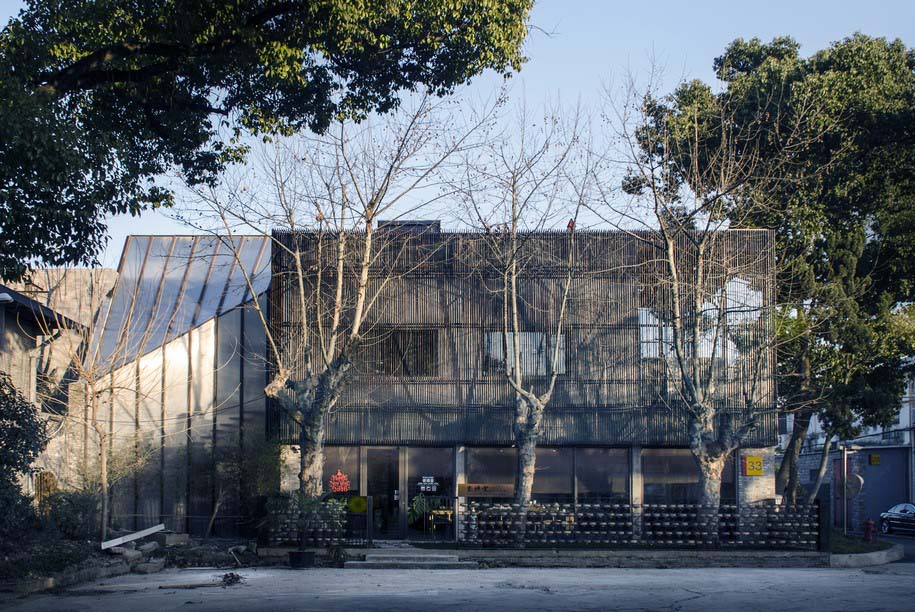 There are some old buildings and one big tree which as irreplaceable site features in the existing site.

Rather than remove and replace them with a brand-new object, or build a fake reality nostalgic context, we take the old as the inseparable elements along with the new building. Their existence represents the reemergence of site memory.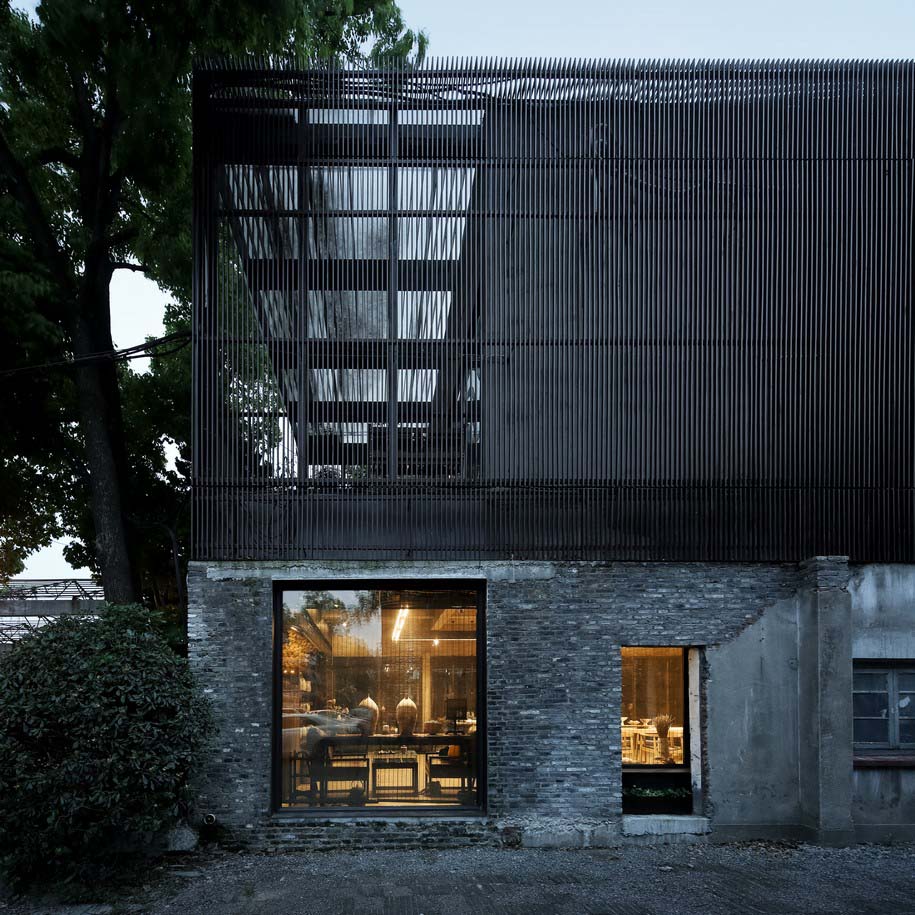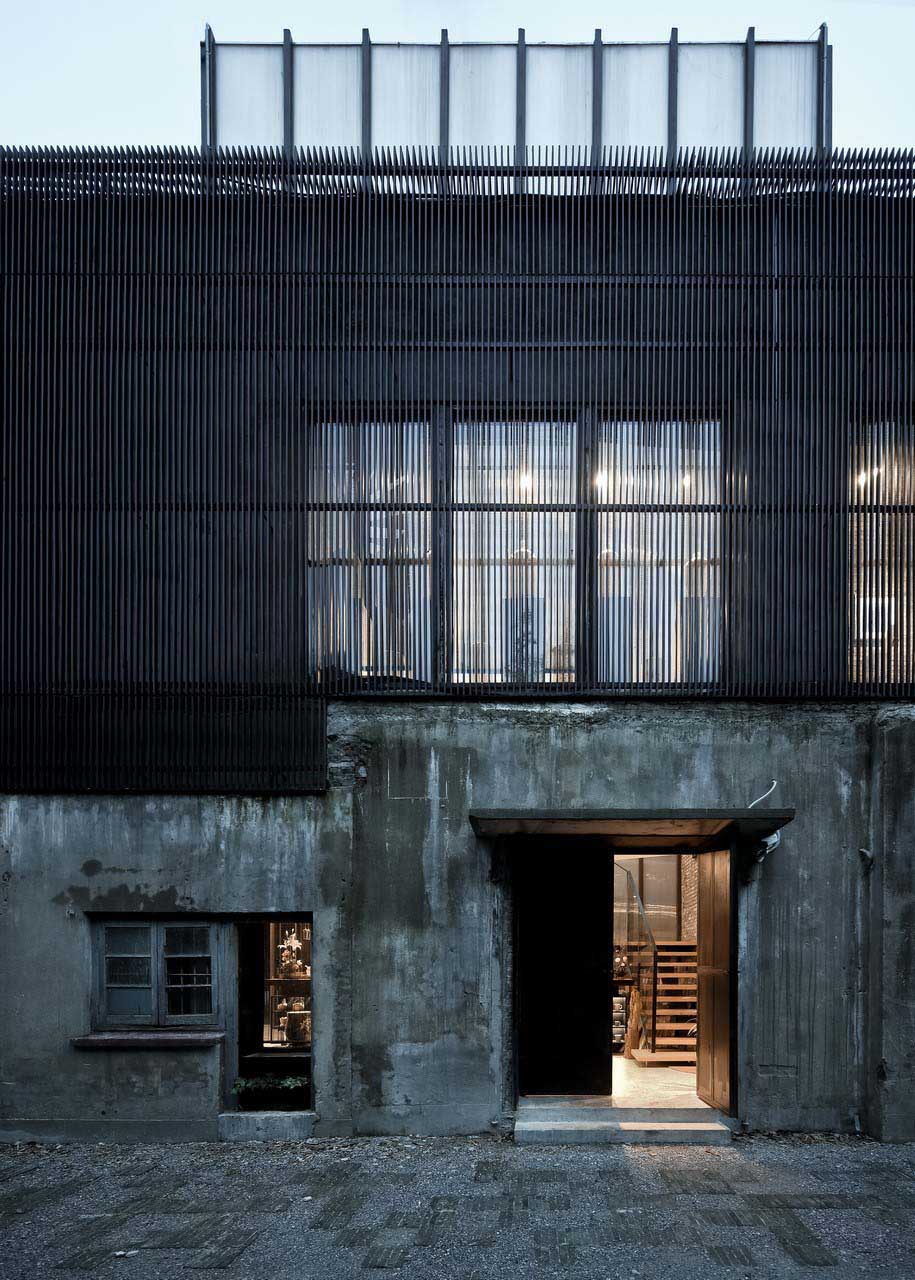 The new building slightly attaches on the old façade through the reasonable structure layout and circumspect construction detail design.
Mottled worn walls and simply plain materials such as brick and wood, they naturally coexist and integrate with each other ideally.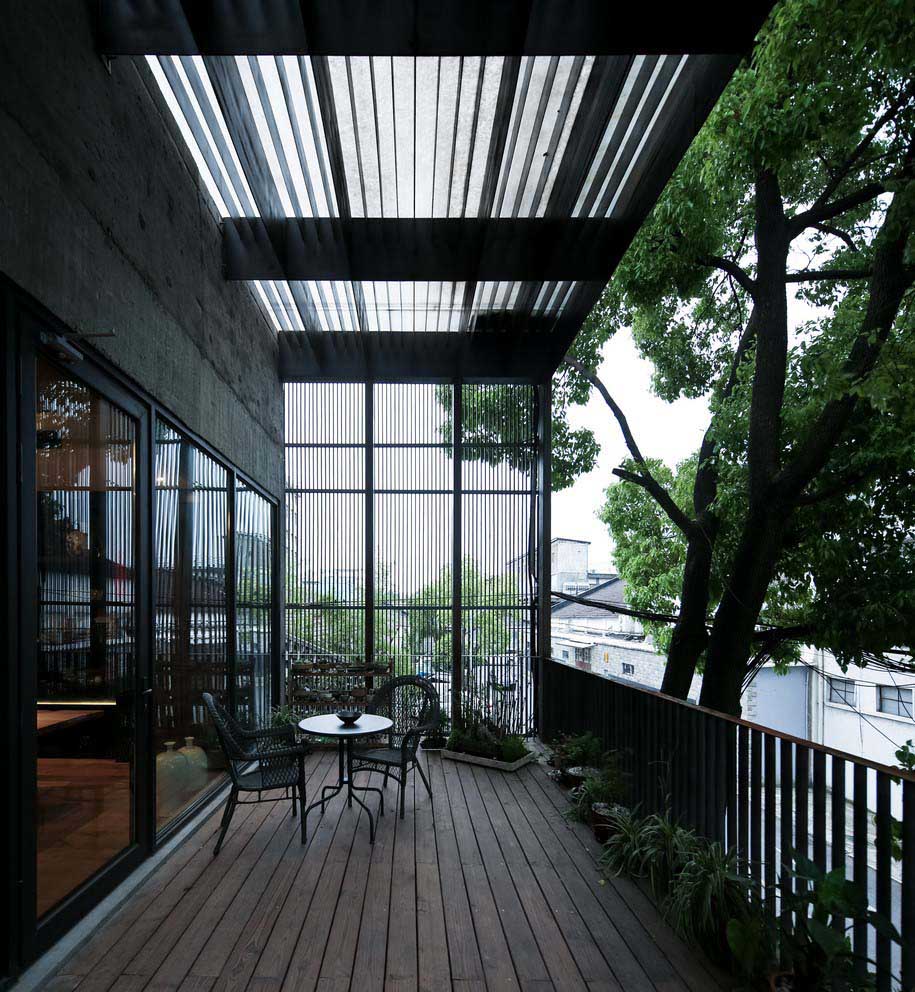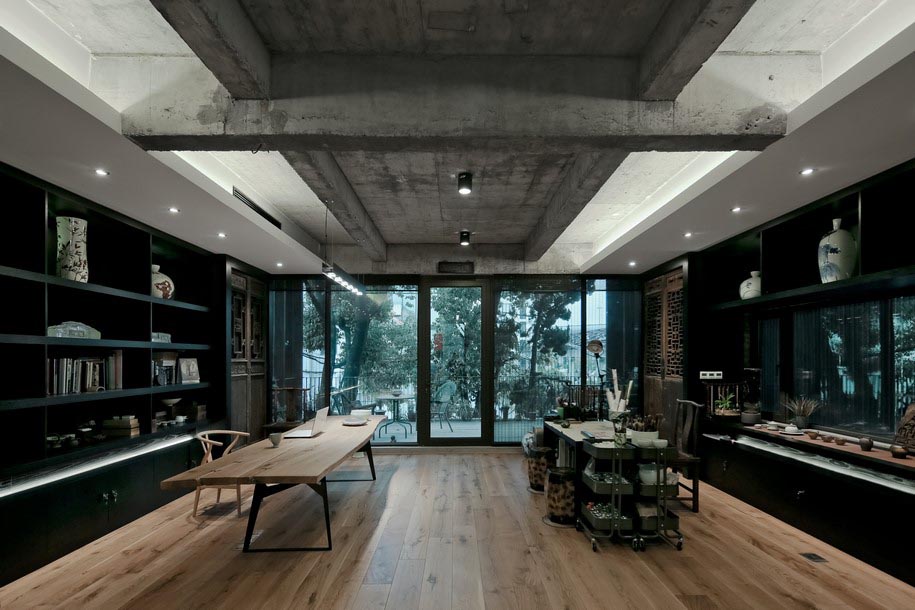 The old wall represents the signing of timing, which becomes the unduplicated characteristic feature of the site.

The big tree becomes the shading for the south balcony which prevent directly sight explosion from the road, and provide the diversity light and shadow on the facade in different seasons.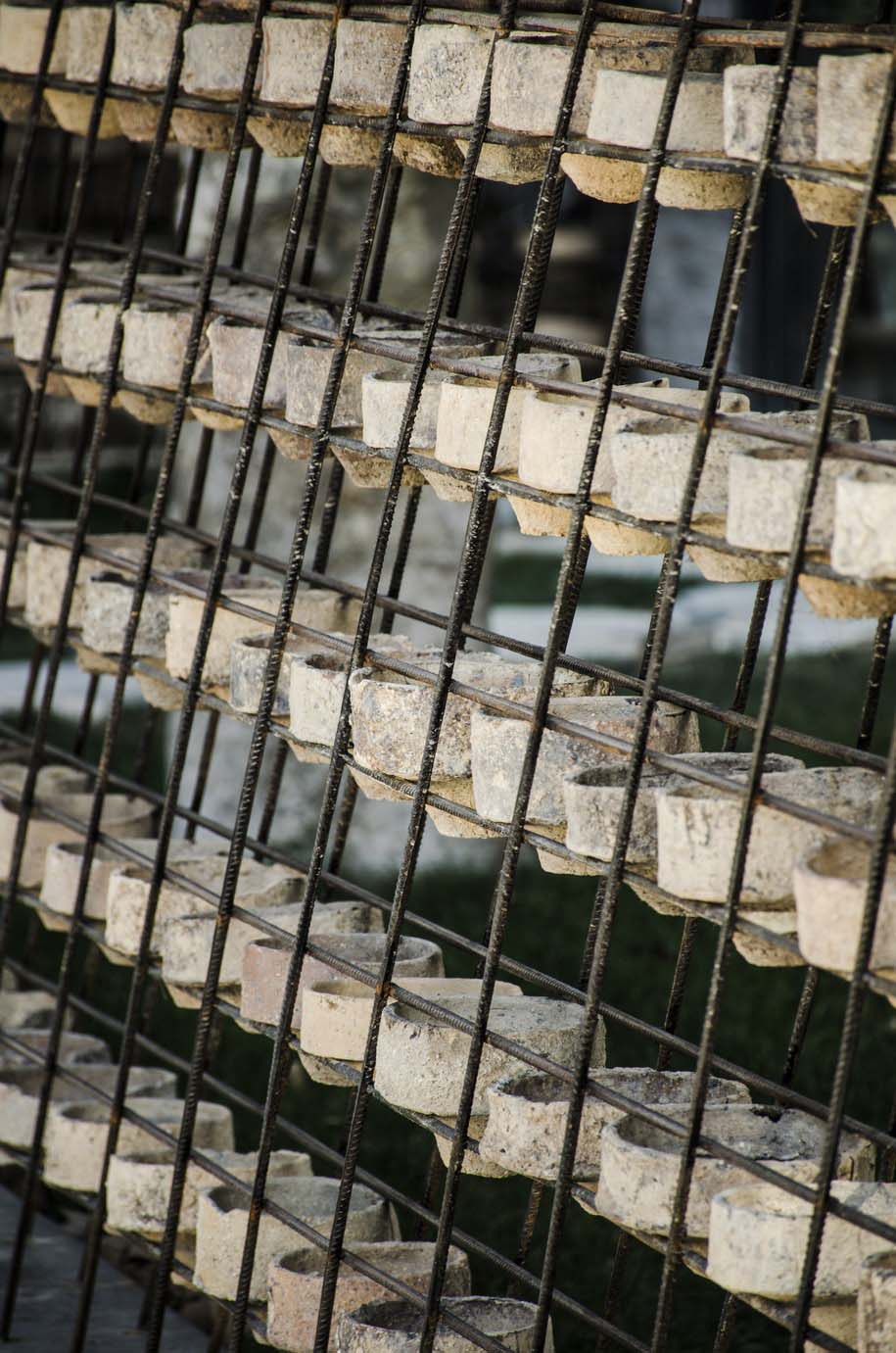 As an exhibition, communication and working place for ceramic artists, slightly rough texture material such as concrete and brick make a delightful contrast with refined ceramic art works.
The humble authentic architecture itself becomes the background of the art works exhibited.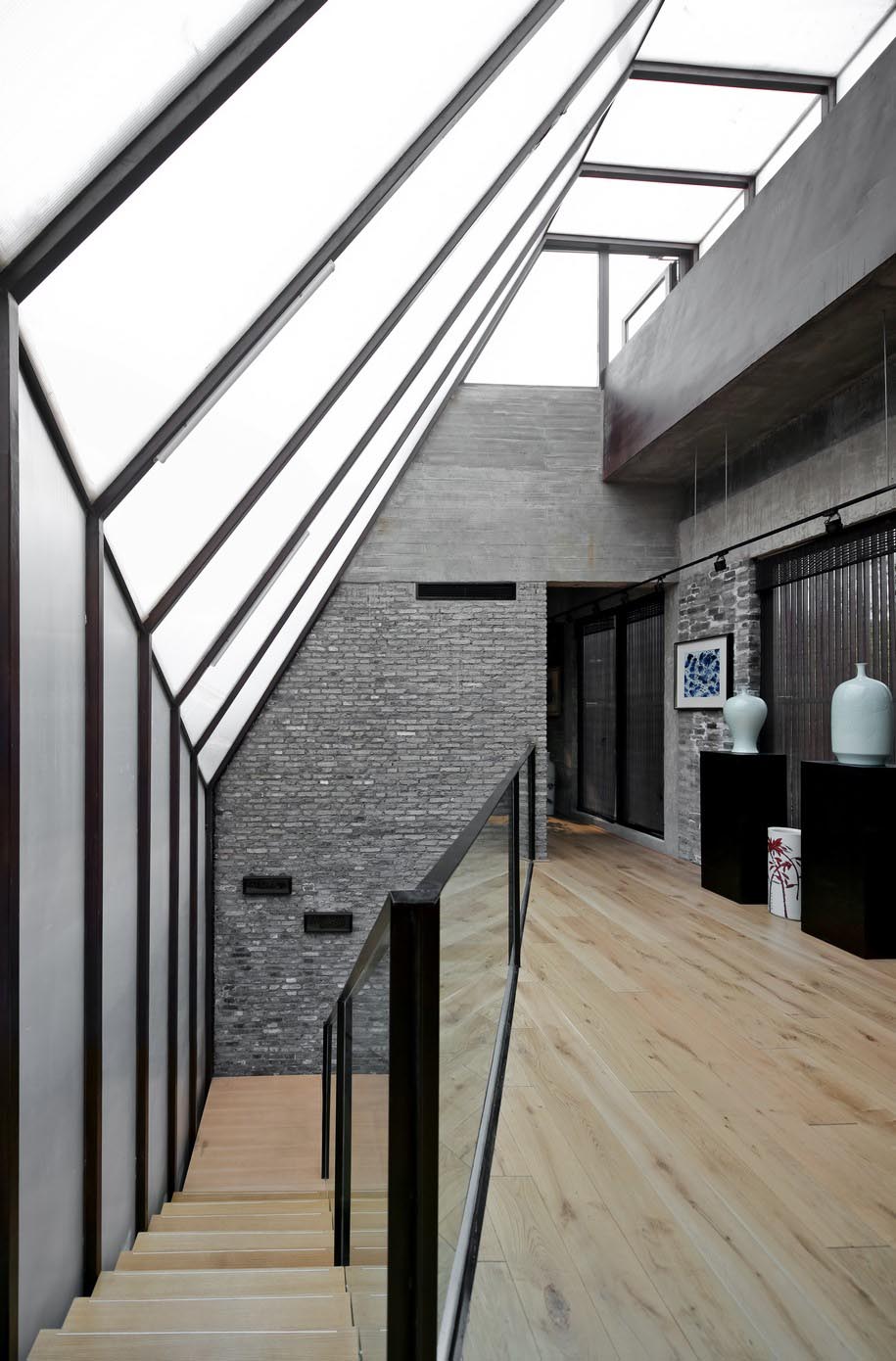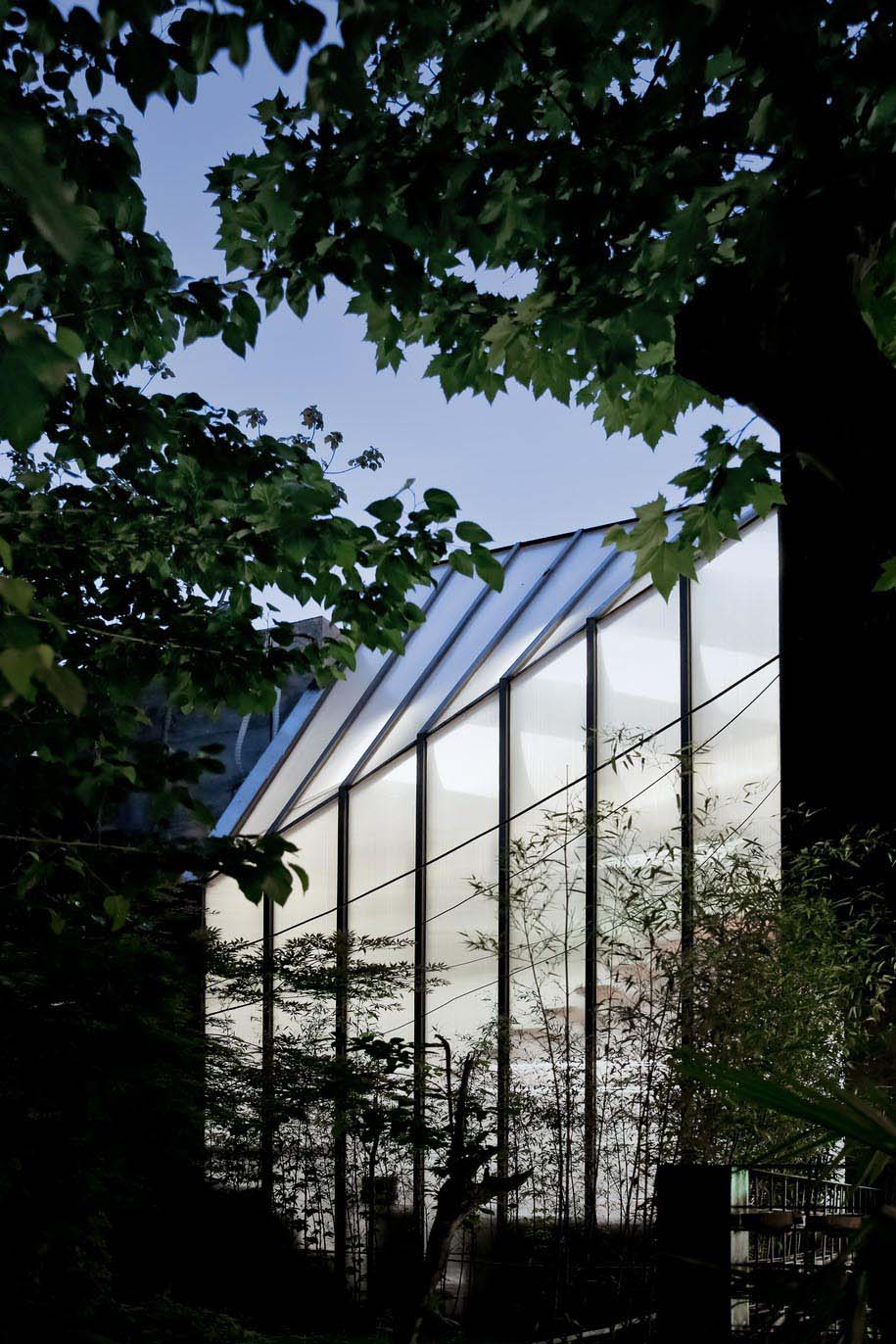 Plans: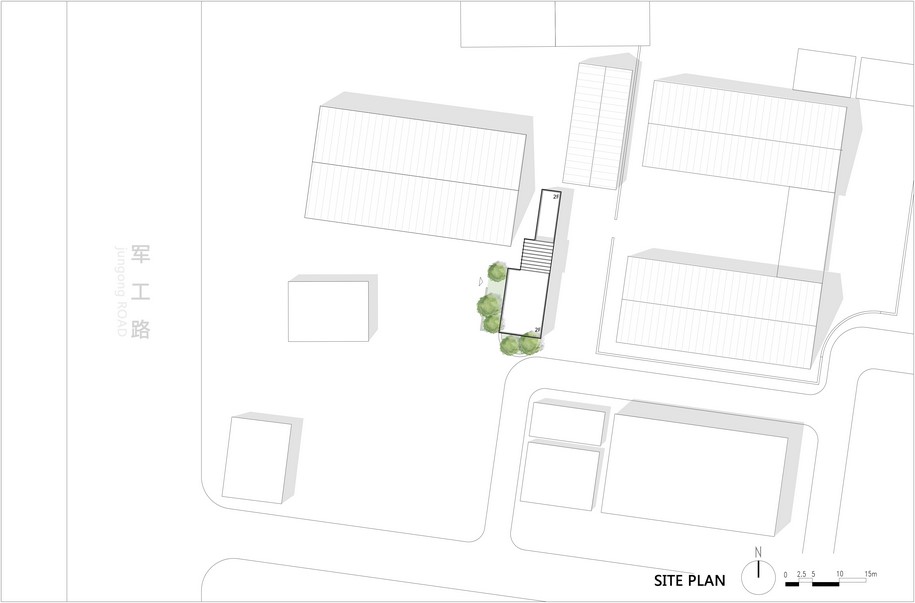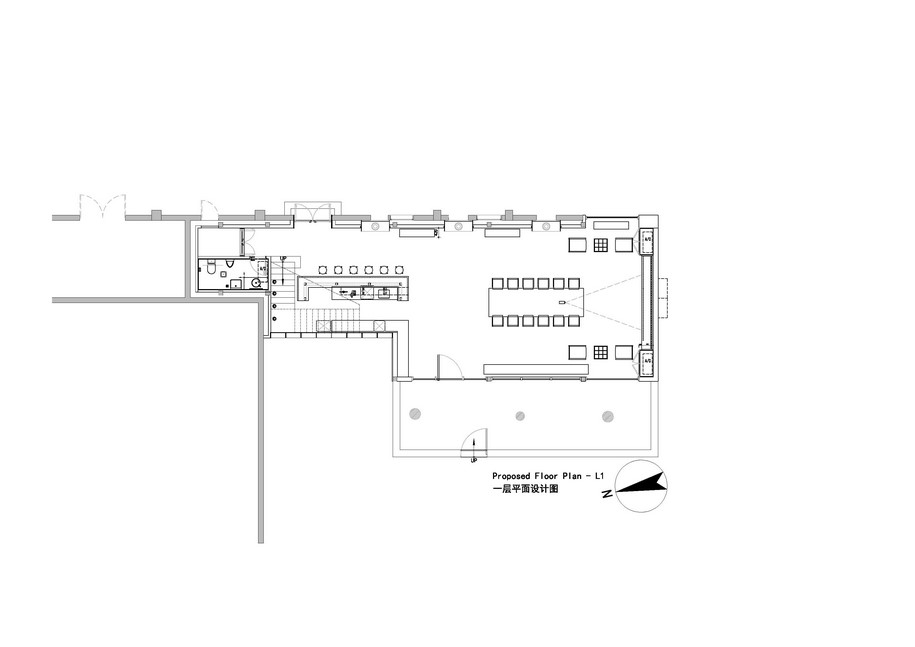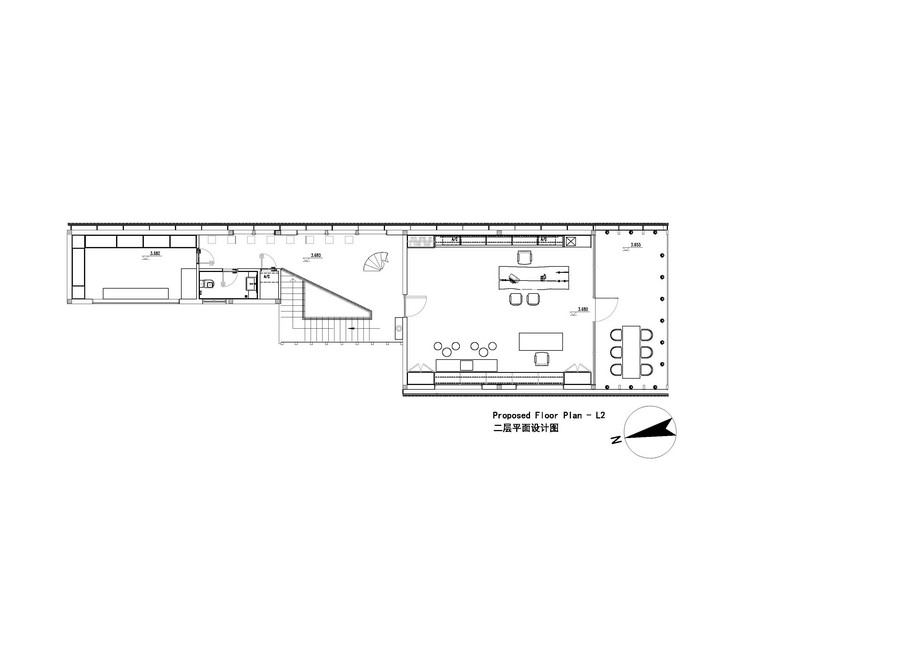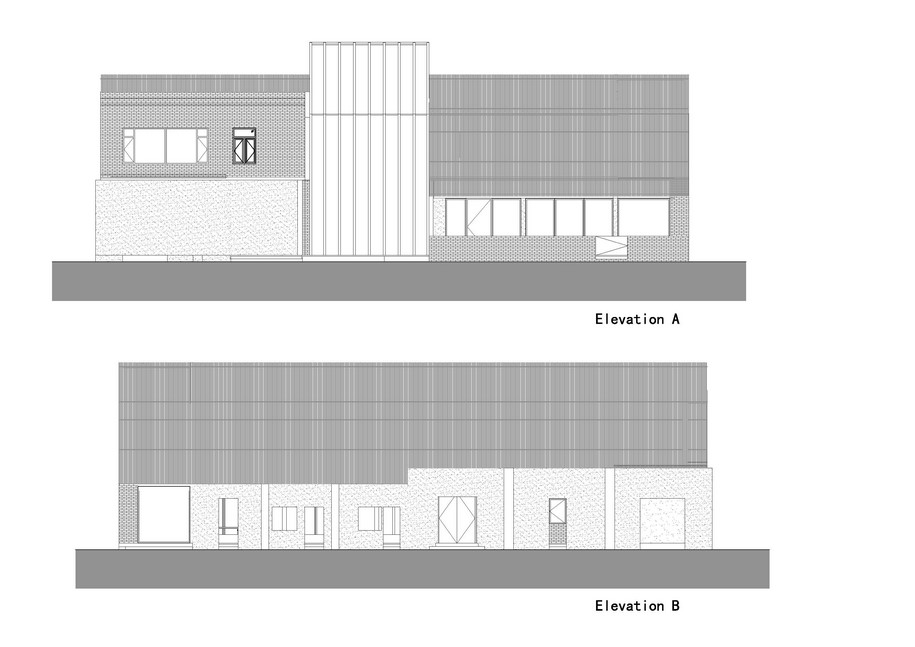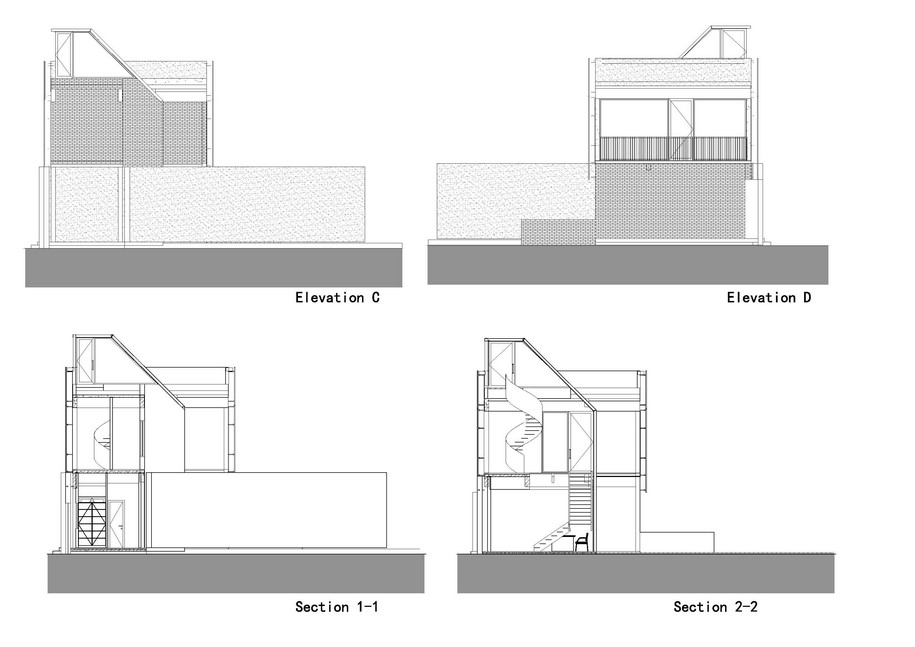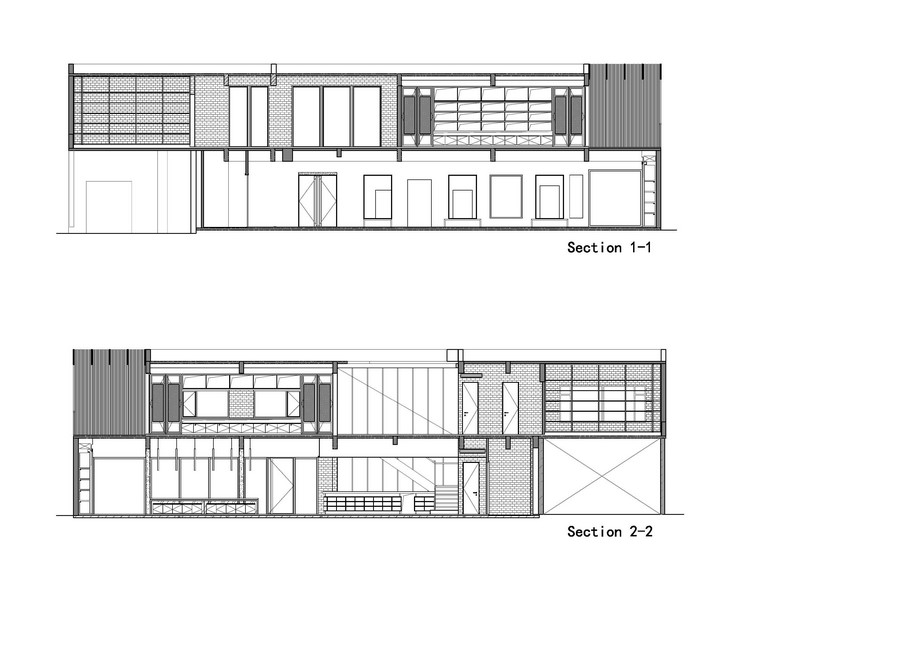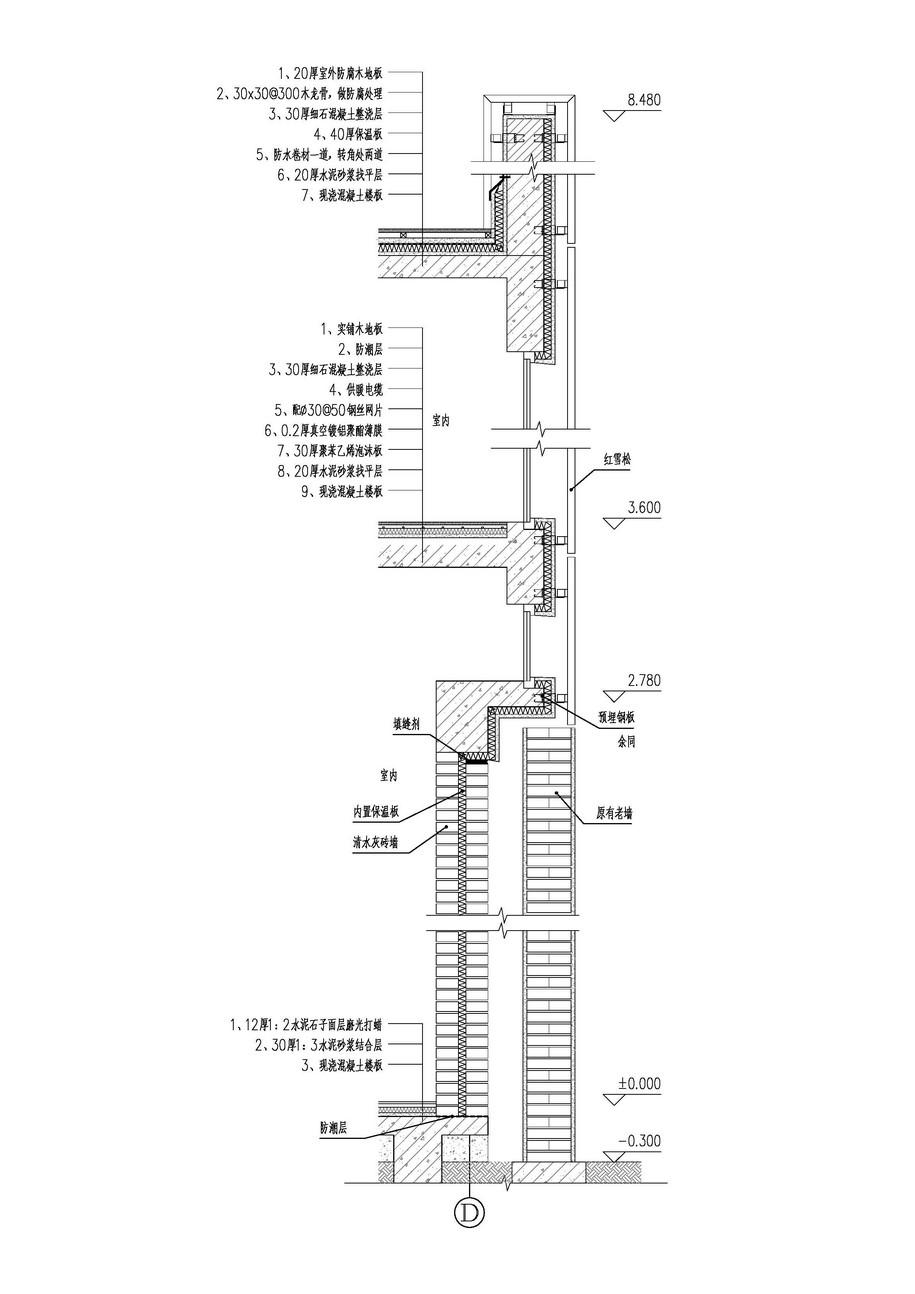 Facts & Credits:
Project Title: Ceramic house
Location: Yangpu District, Shanghai
Area: 272㎡
Architect: Philip F. Yuan/  Archi-Union Architects
Design Team: Chao Yan, Zhuoqi Liu, Xiangping Kong, Xiaoming Chen.
Consultants: structure:Junchao Sheng
Contractor: Shanghai Tiande Construction (group) co., LTD
Design: 2015.3
Completion: 2015.11
Photo Credits: Shengliang SU, Bian LIN
Client: Tu Juan
Budget: 800,000 RMB
READ ALSO:
Summerhouse Lagnö | Tham & Videgård Arkitekter