text in

EN, GR
Spaghetti Kitchen Bar, designed by Karalasos – operaday architects, is a Post-Soviet metal structure building, originally designed as a "private club", converted into a fanciful complex of three semi-independent recreation areas, at the edge of the indust'real' chic, effortlessly stylish though.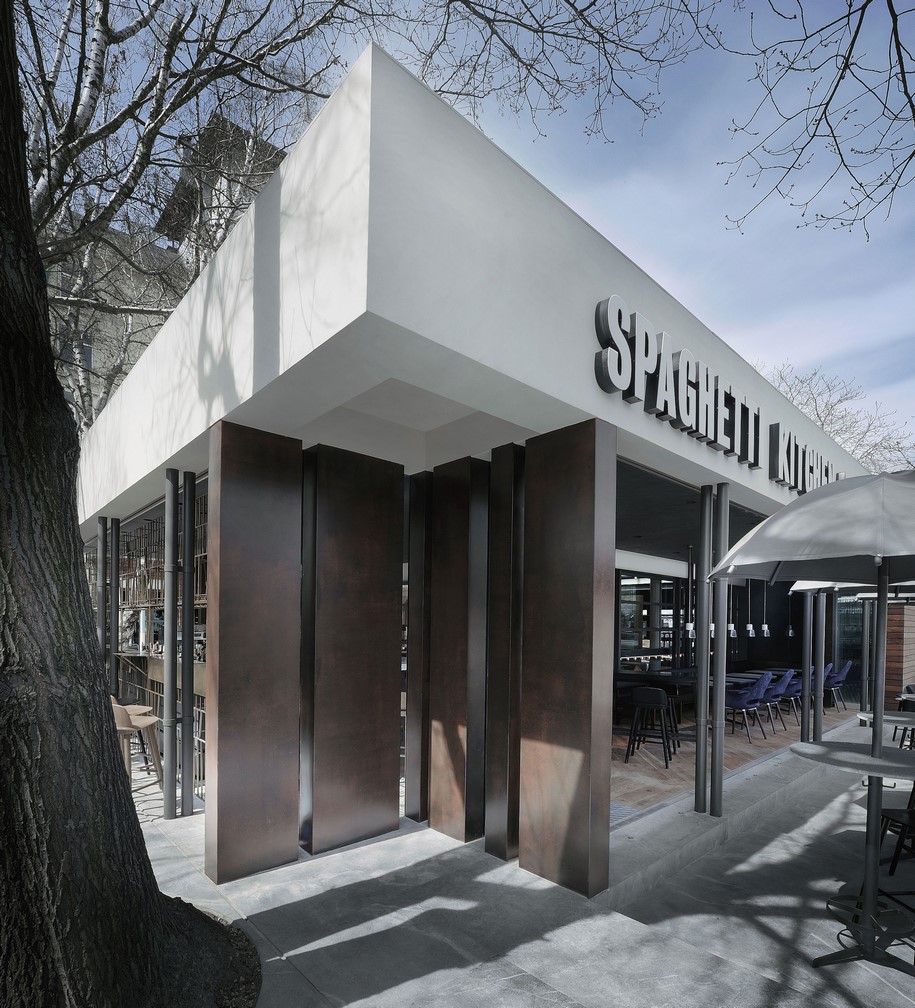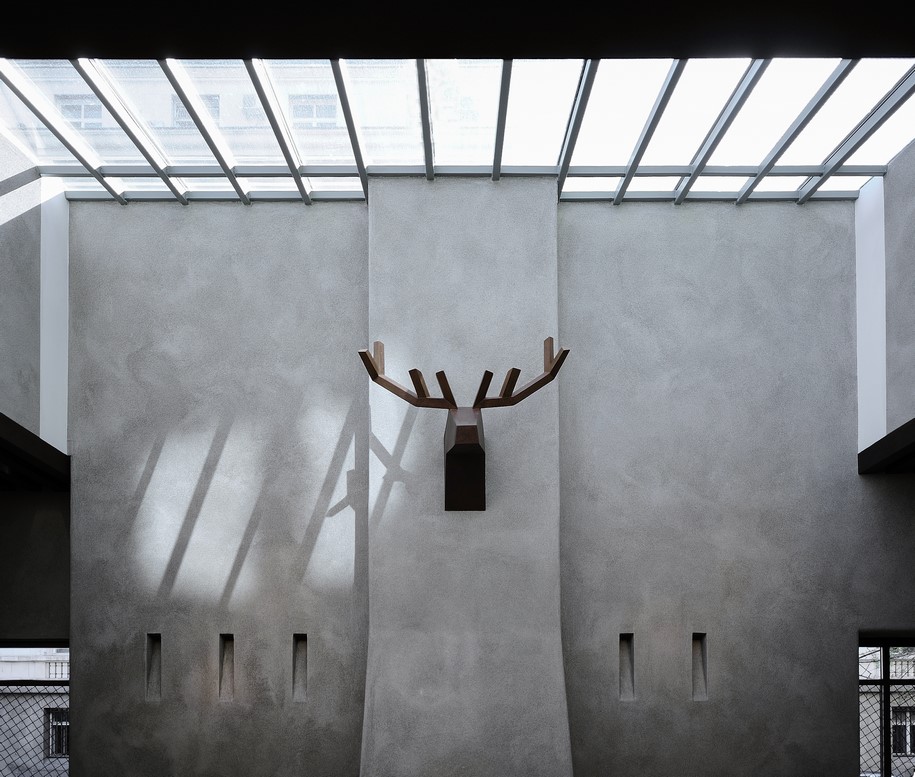 The third area, actually overall new designed, as a modern "glass house", becomes an extension of the issued yard, contrived by numerous listed trees. The skylight's insertion, comes of the roof's cut-out, enhances the three parallel zones arranged main area, providing an astounding sense of entering, and focusing on the overtly visible show kitchen.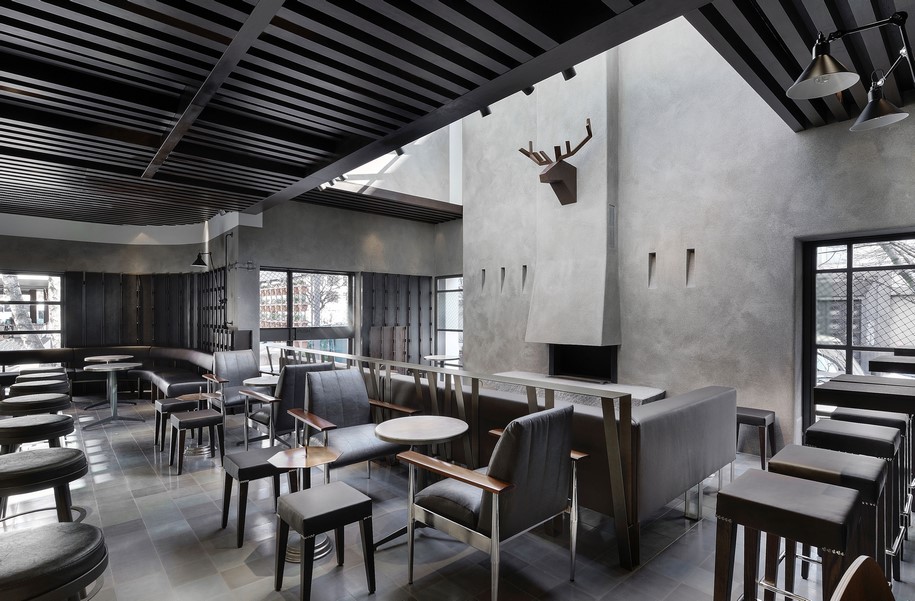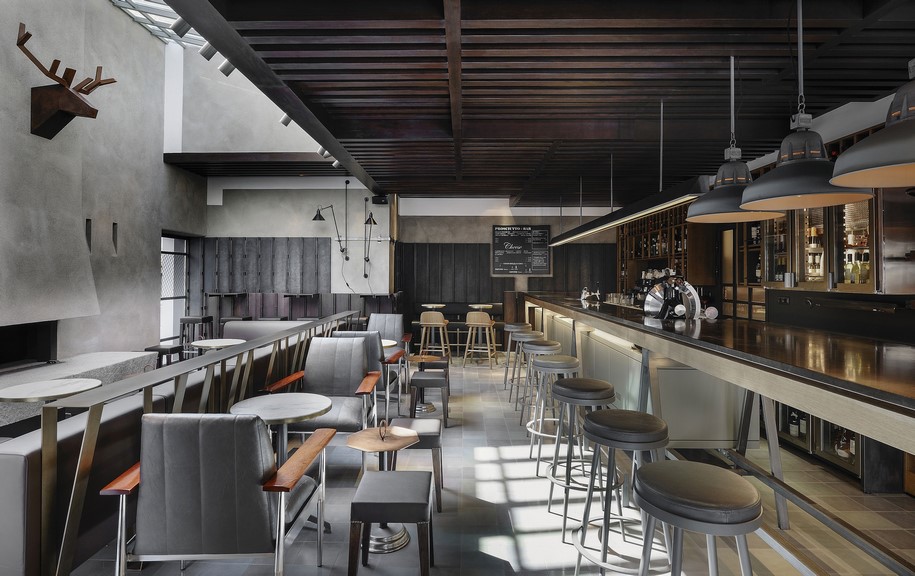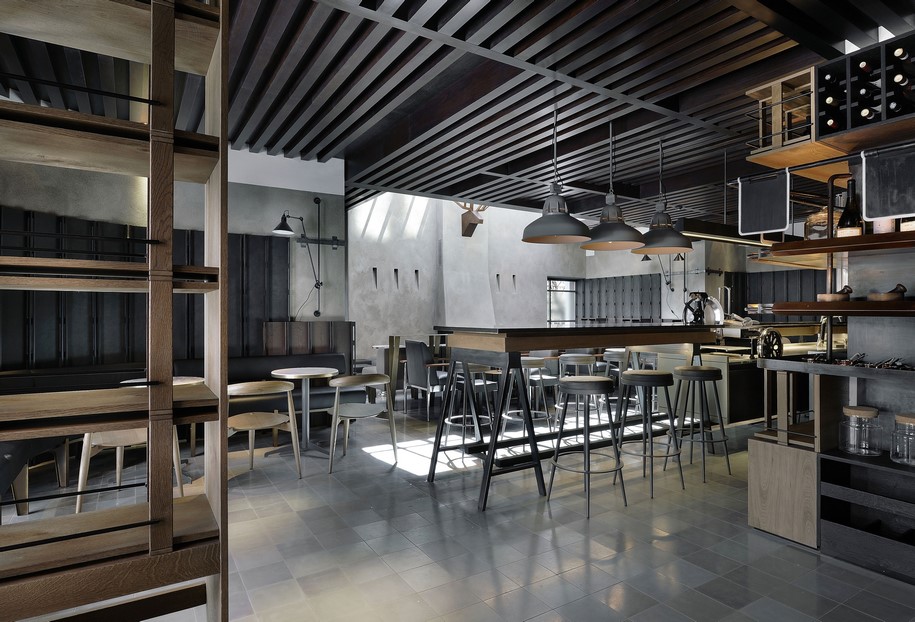 The adjacent raised prosciutto bar, treated as an enclave, is accessible through an intentionally small staircase, leading to a marginally low zone, effectively unburdened through the double height skylight's installation, amplified by the fireplace's proportions.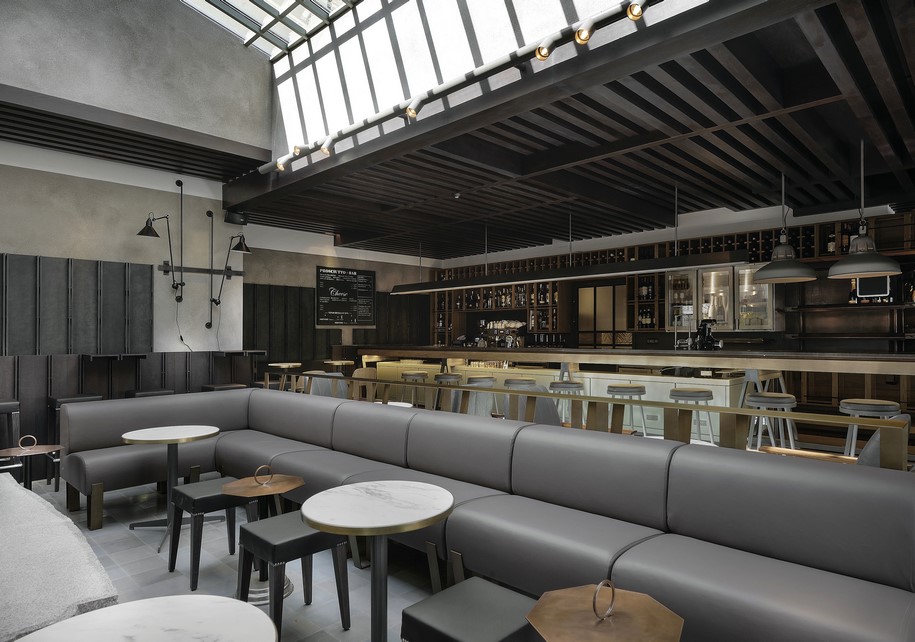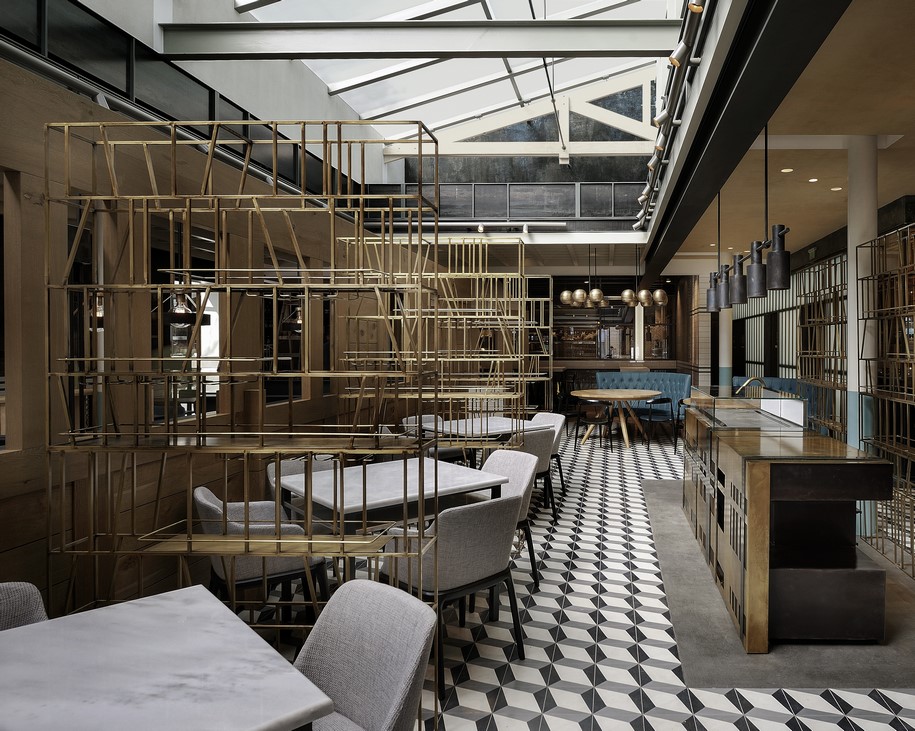 Facts & Credits:
Program: Spaghetti Kitchen Bar
Architect: Karalasos – operaday architects
Location: Sofia, Bulgaria
Year: 2016
Project type: Restaurant – Bar
Floor area
Indoor area: 550 sq.m.
Outdoor area: 350 sq.m.
Photography: Vavdinoudis – Dimitriou / studiovd
---
Το έργο Spaghetti Kitchen Bar από το αρχιτεκτονικό γραφείο Karalasos – operaday architects αφορά ένα υπερυψωμένο ισόγειο συγκρότημα της post-soviet περιόδου με μεταλλική κατασκευή, που βρίσκεται σε ένα μικρής κλίμακας διατηρητέο πάρκο, στο ιστορικό κέντρο της πόλης.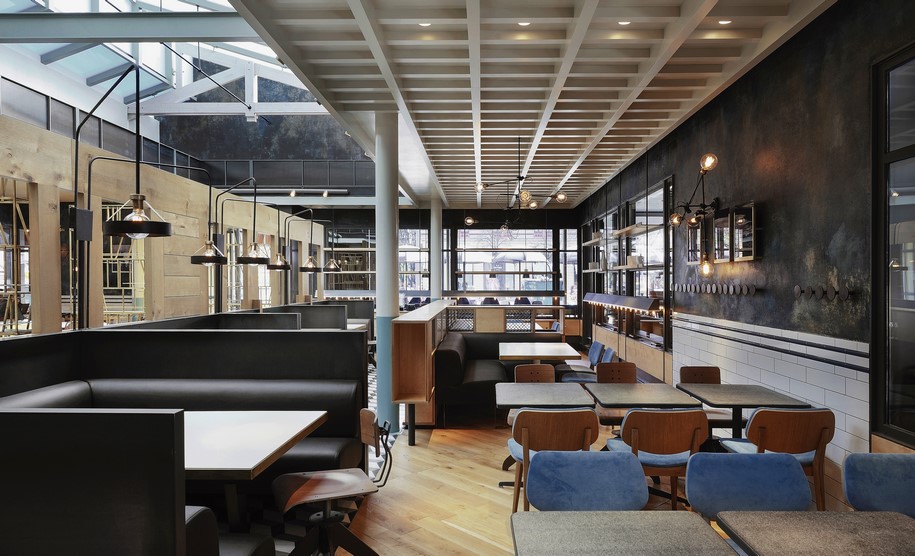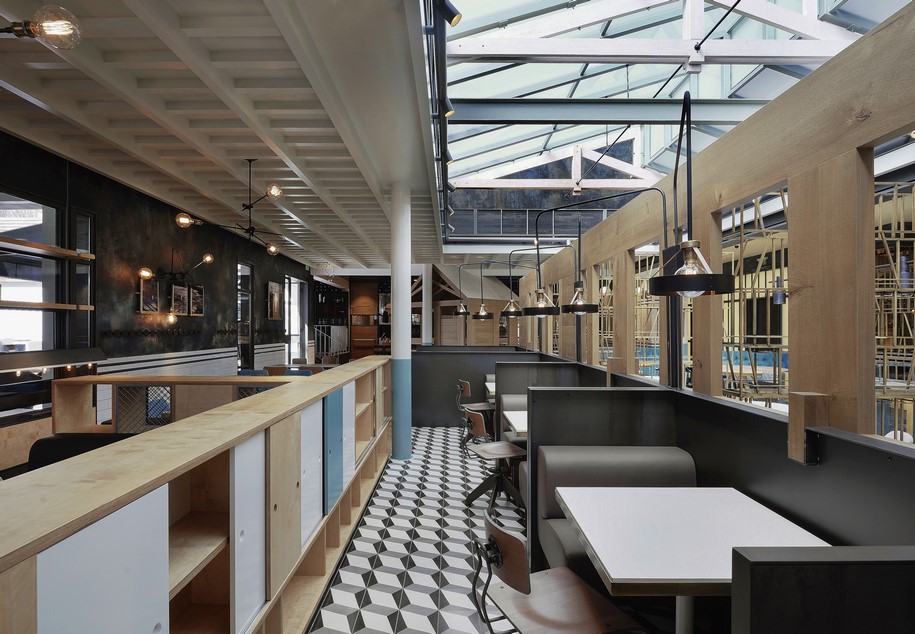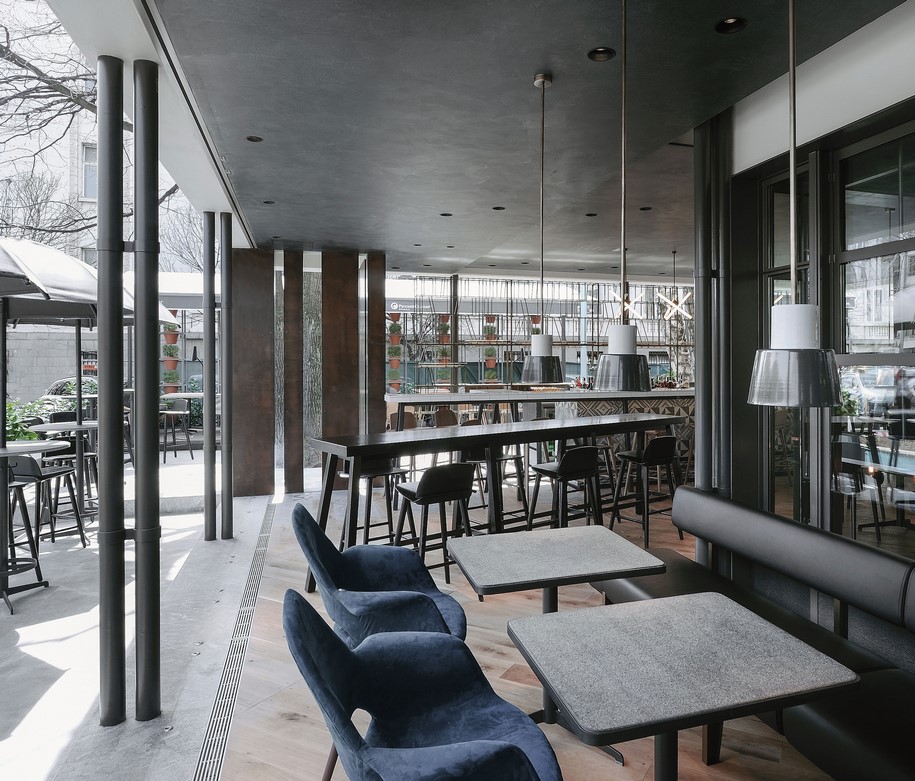 Ο βασικός, ανοικτός στις τρεις πλευρές του, όγκος του "diner" συναντά υπό ορθή γωνία και σε σχετικά ψηλότερο επίπεδο, τον περισσότερο εσωστρεφή χώρο του "prosciutto bar".
O όμορος των δύο, και περίκλειστος τρίτος χώρος καλύπτεται από την πλήρως αντιληπτή "show kitchen", τους υγρούς χώρους και τις συνακόλουθες βοηθητικές λειτουργίες.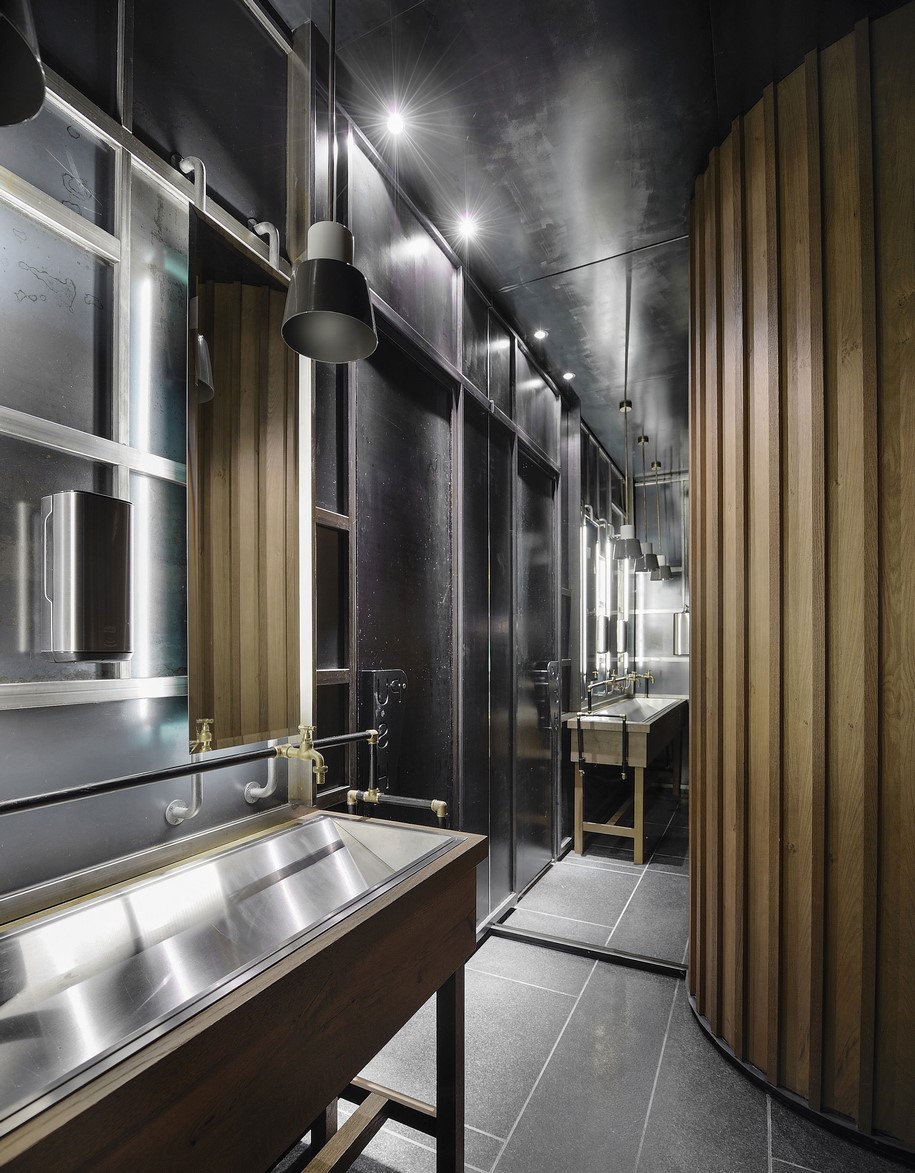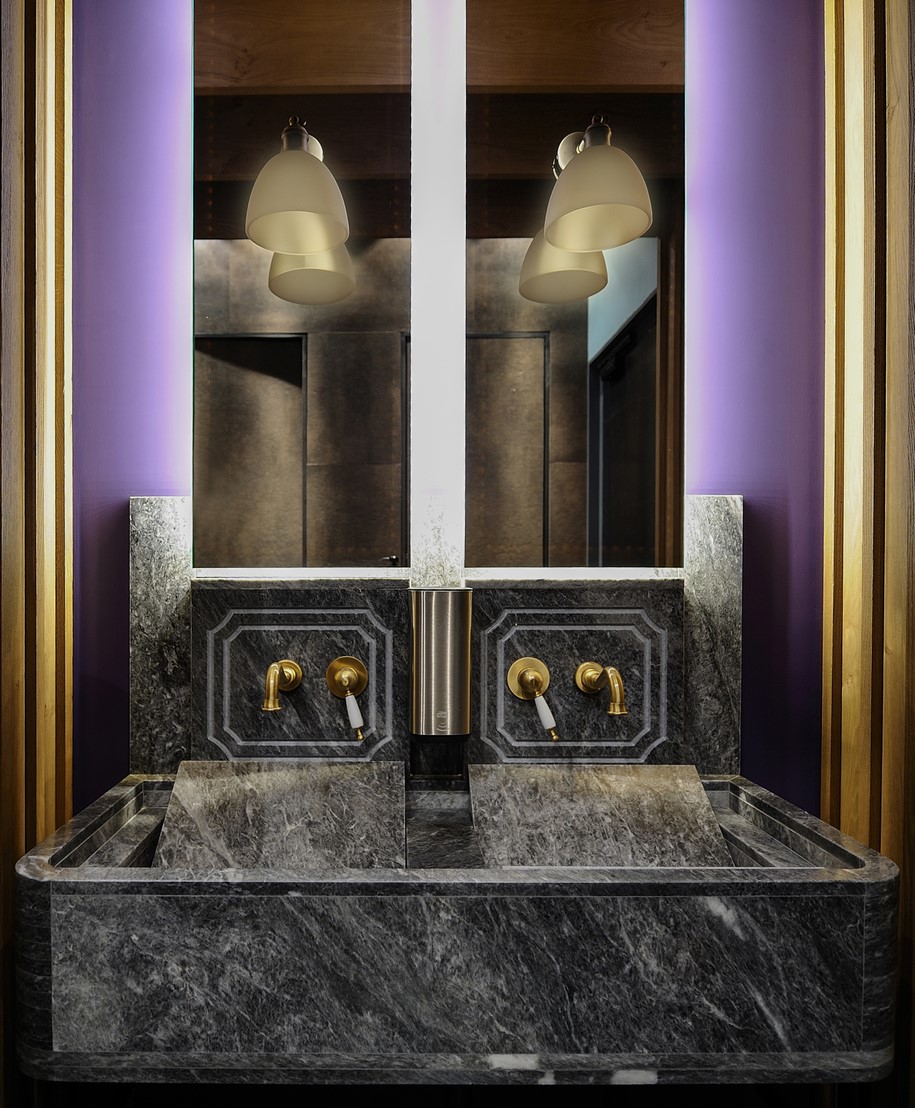 Με τον εξαρχής σχεδιασμό και την υλοποίηση του ελαφρού οπτικά γωνιακού χώρου του "open bar", σε προέκταση του "diner", επινοήθηκε μια κλειστή στις τρεις πλευρές της αυλή, προσβάσιμη από το σύνολο του εσωτερικού χώρου, προσαρμοσμένη στα υπάρχοντα δένδρα του περιβάλλοντος.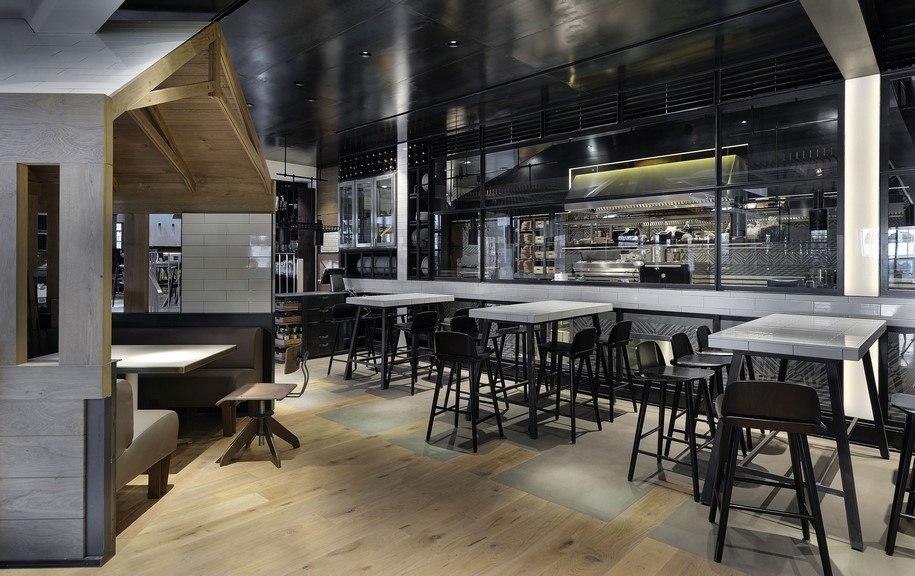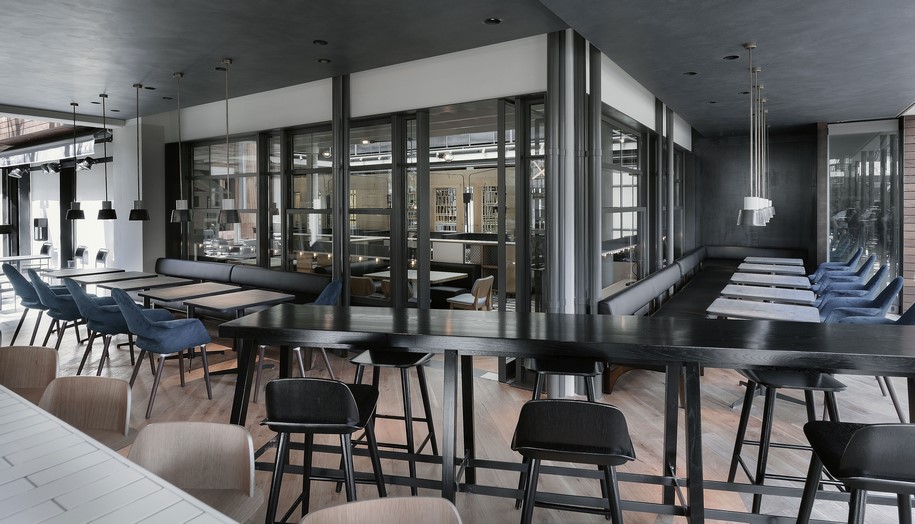 Plans / Σχέδια: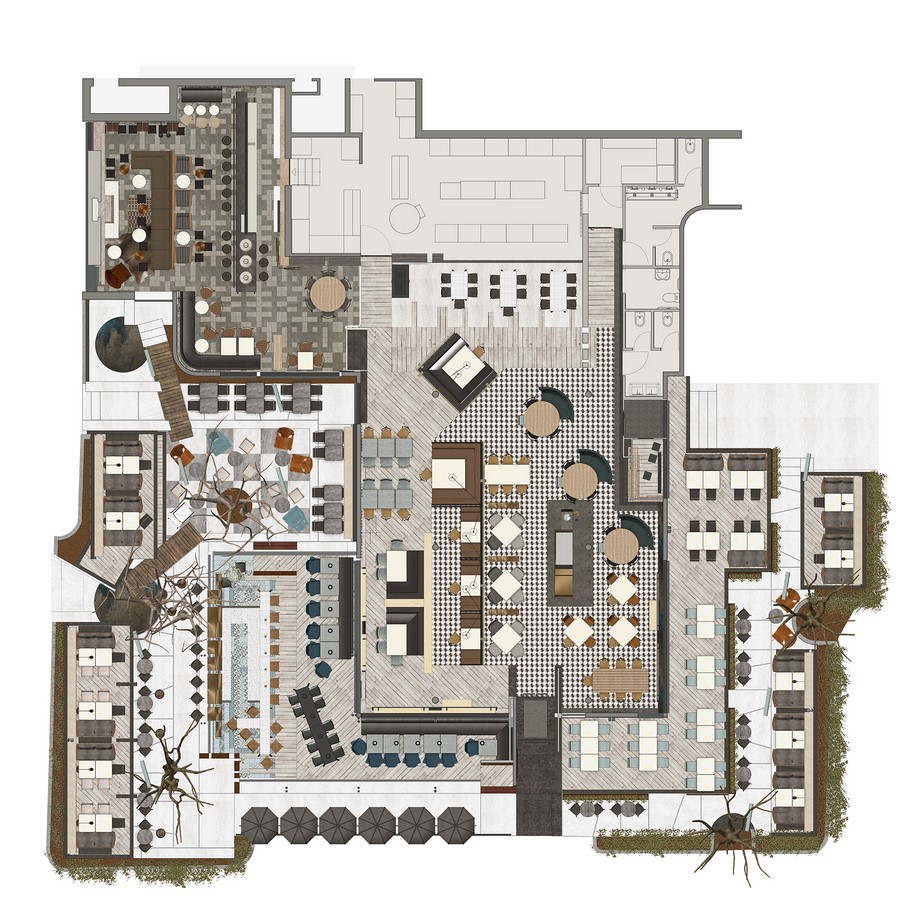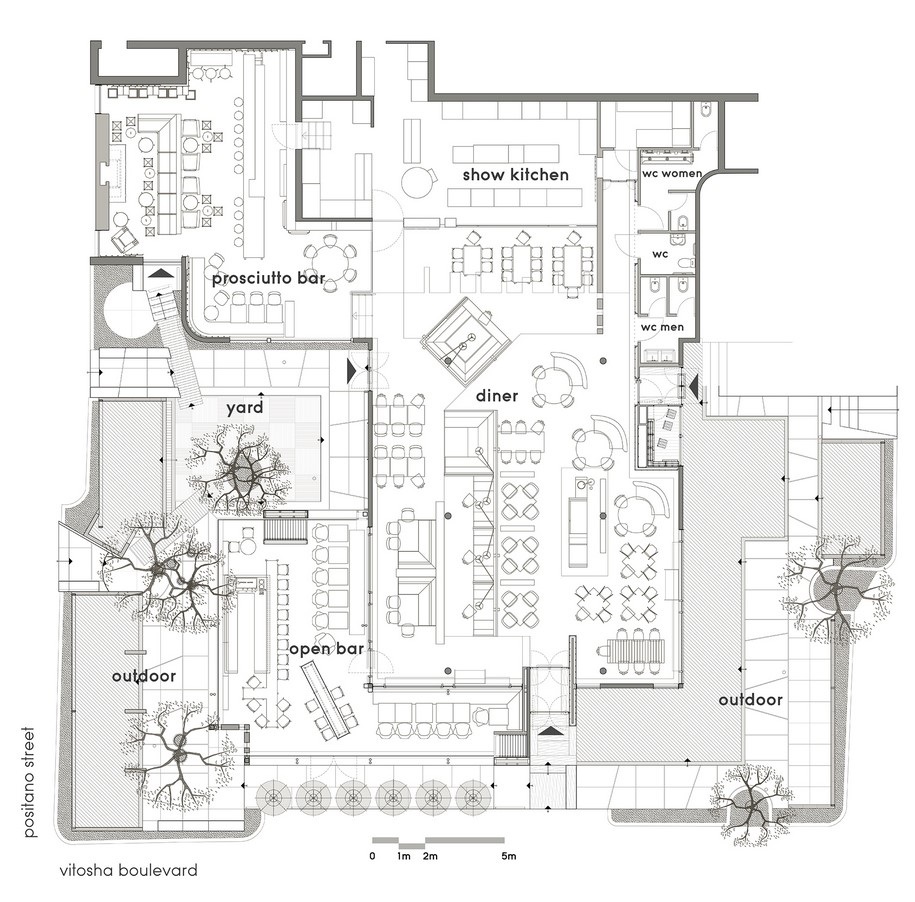 Στοιχεία έργου:
Τοποθεσία: Σόφια, Βουλγαρία
Αρχιτέκτονας: Karalasos – operaday architects
Έτος: 2016
Είδος έργου: Εστιατόριο – Bar
Επιφάνεια
Εσωτερικοί χώροι: 550 τ.μ.
Εξωτερικοί χώροι: 350 τ.μ.
Φωτογραφίες: Βαβδινούδης – Δημητρίου / studiovd
Looking for restaurant design inspiration? Have a look at Rinela restaurant and outdoor pool in Kokkini Chani, Crete designed by Elastic Architects!
READ ALSO:
Room with a view | Architectural Bureau 3 - Nikoletta Dritsa & Christina Plaini