Evangelia Argyroy & Nestoras Skantzouris propose the transformation of a cistern in Santorini and its surroundings into a new vibrant public space.
-text by the authors
The Cisterna Theatre Park is located in a 5,800 m2 area in Santorini island. Since the last decades Santorini island is amongst the most popular holiday destinations with a growing number of visitors every year, the need for public space and infrastructure is of vital importance. In this way, the project has two main aspects, the adaptive reuse and redesign of the existing facilities and their surrounding space into a cultural public space with an open-air theatre, as well as the construction of 4 new underground water tanks with 4,800 m3 volume in total.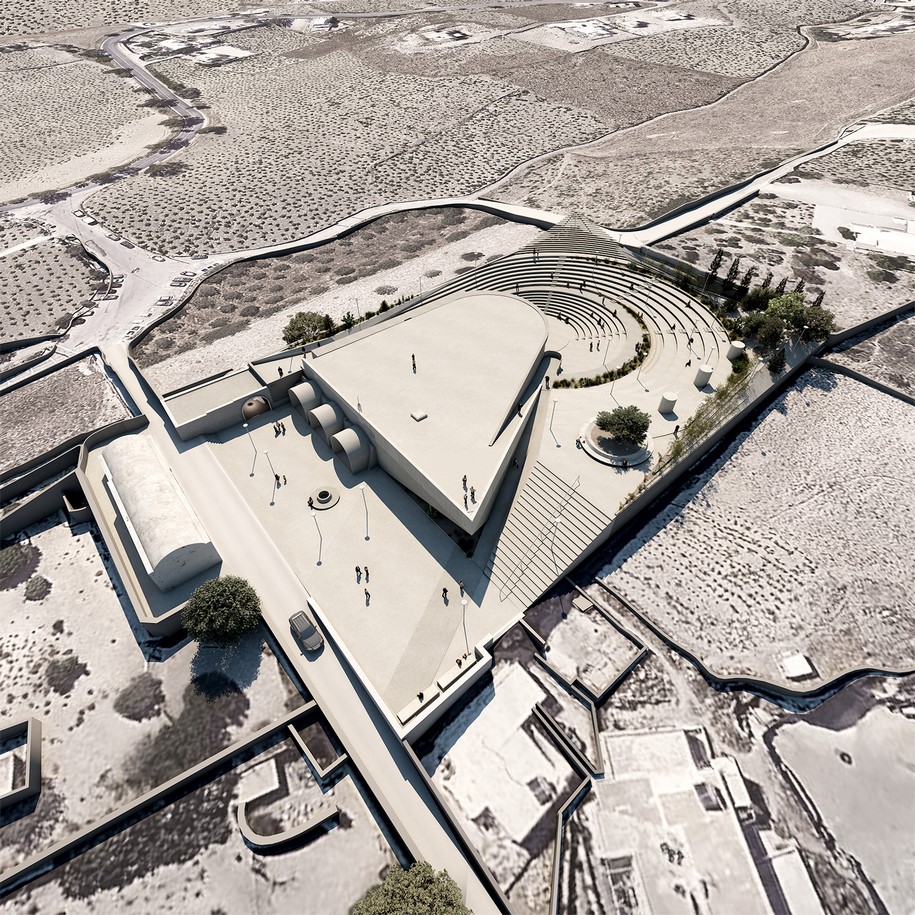 The common rooftop serves as a "receptor" of short-term activities and events such as cinema, art exhibitions, festivals etc.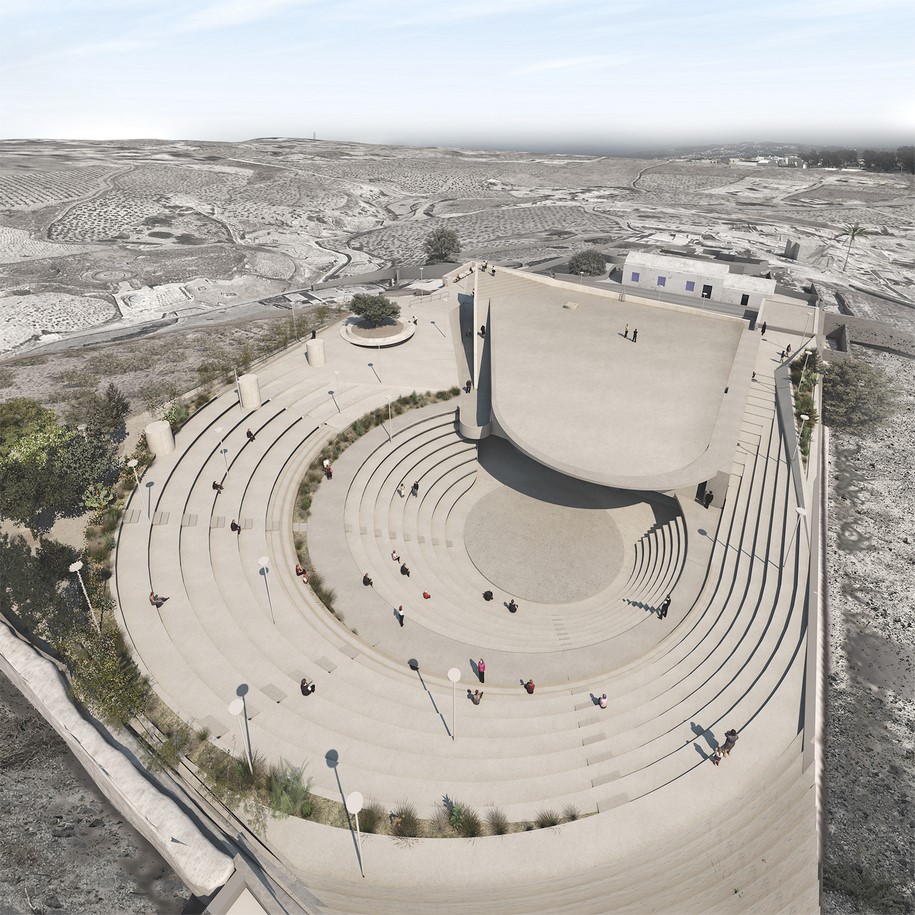 The central building with the impressive groin vault ceiling that since its construction in the end of the 19th century housed monasterial amenities, a military base, a textile industry and most recent a cistern, is transformed into a multipurpose cultural space. A new ancillary building is designed next to the central for supportive purposes.
Their common rooftop serves as a "receptor" of short-term activities and events such as cinema, art exhibitions, festivals etc.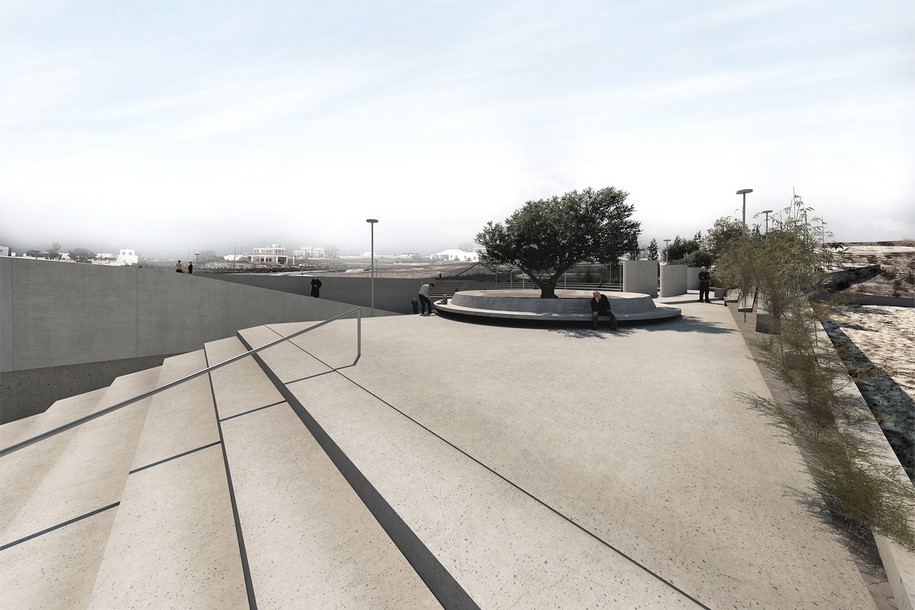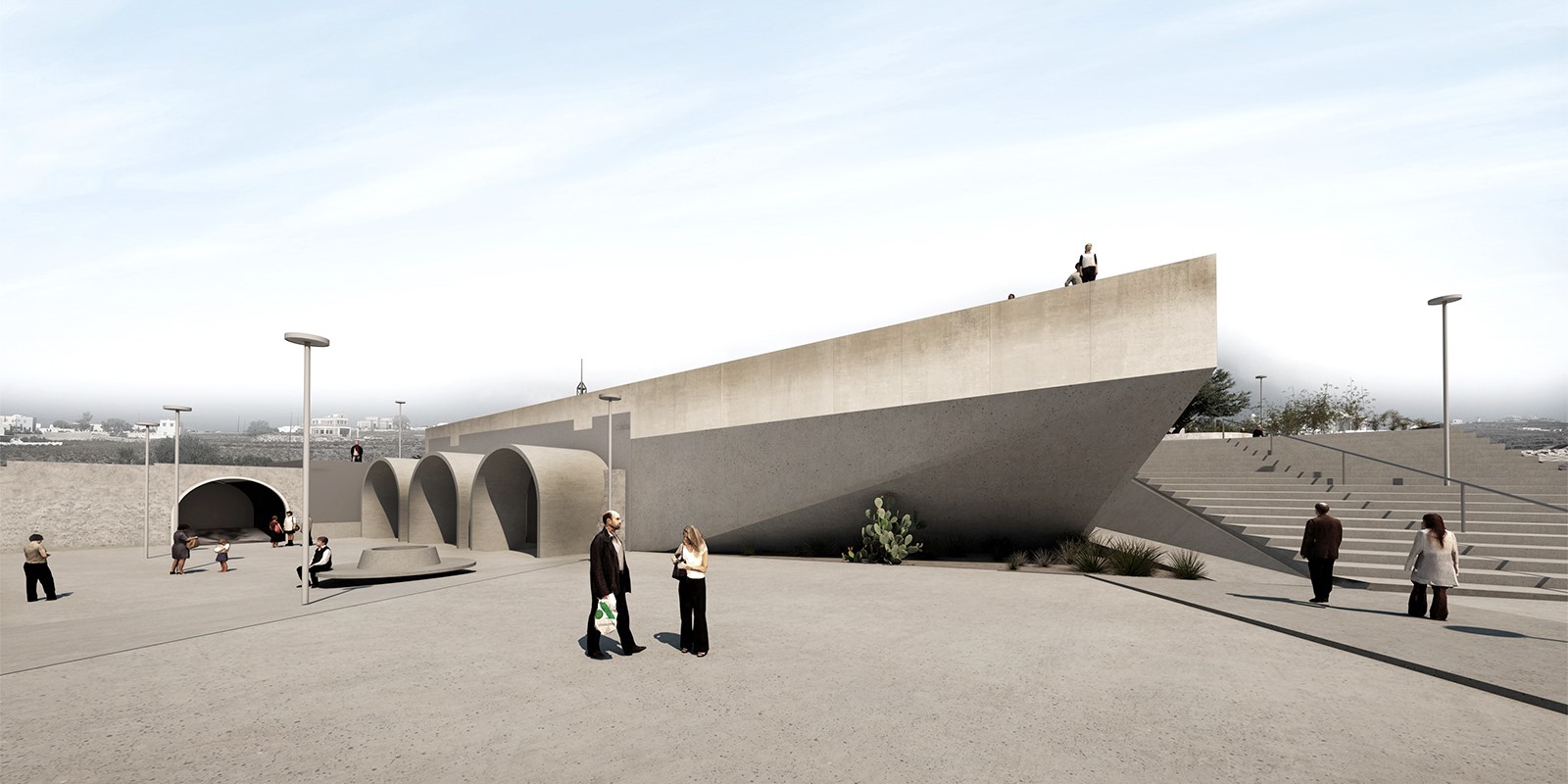 The open-air theatre can accommodate more than 600 guests and is versatile to function in smaller or larger sections of the structure depending the event that is hosted. It is formed by mutative arc shape stands that extend almost over the entire surface and its monolithic presence defines the new ground which is the rooftop of the new water tanks.
The stage is located in the lowest level of the theatre and the park, in order to be protected from the intense sunlight and the winds, to amplify acoustics as well as to be directly accessible from the multipurpose building.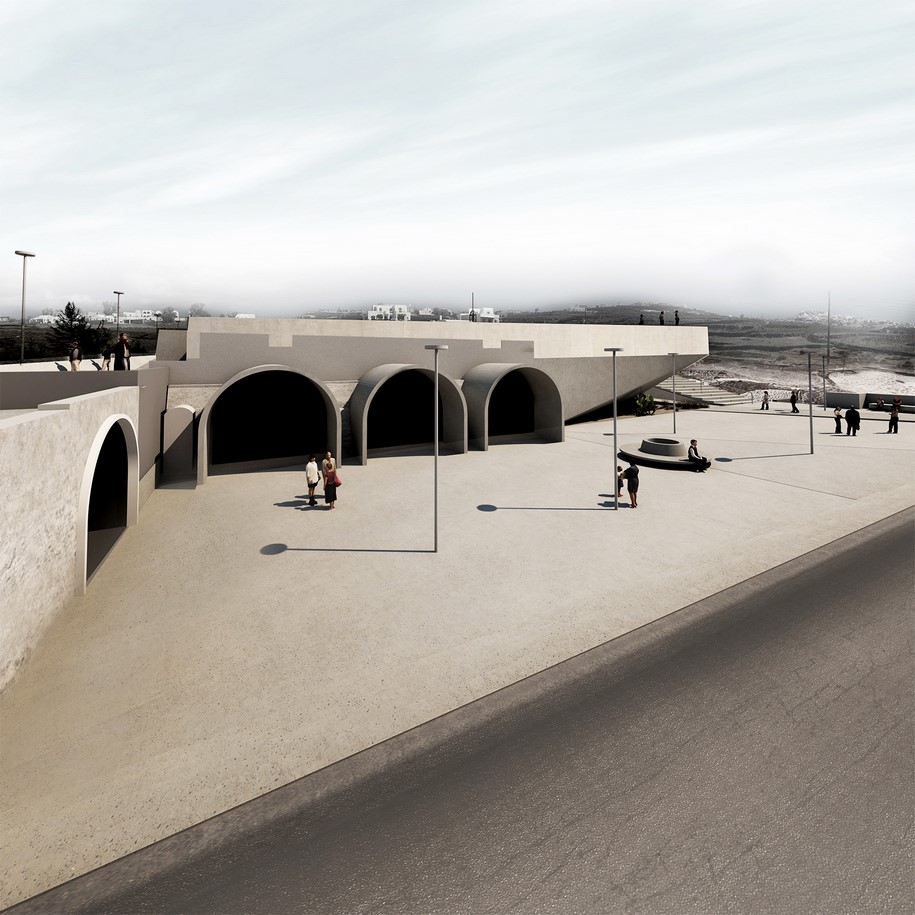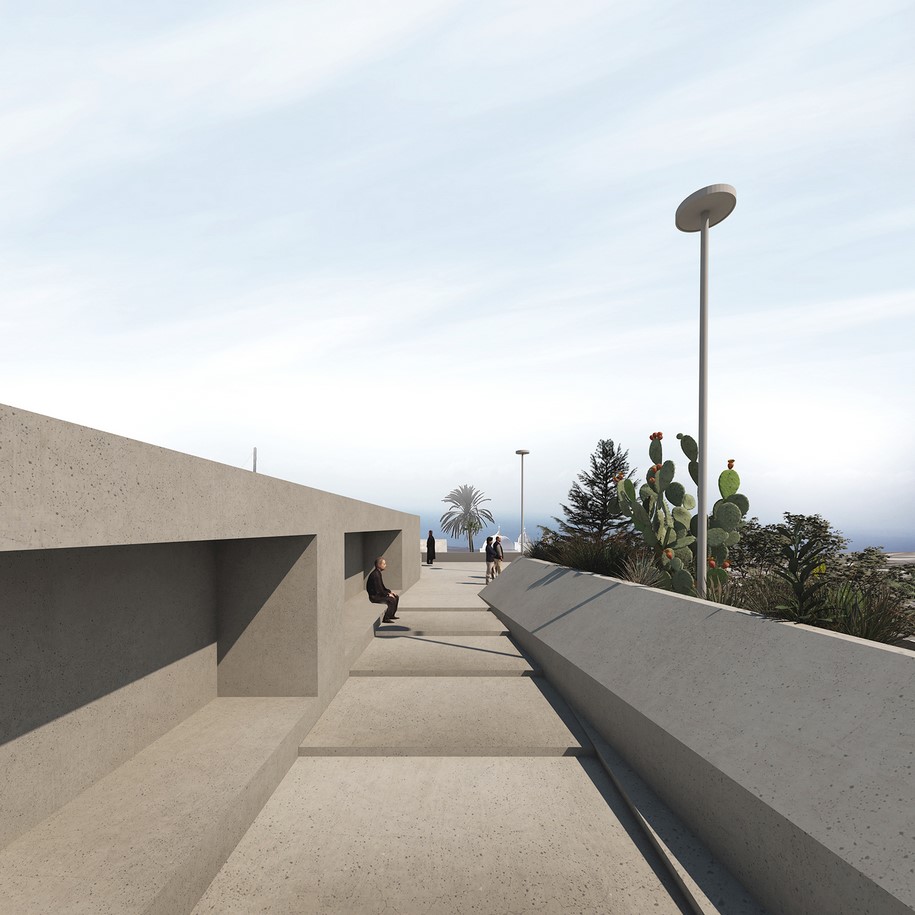 Its structure and geometry in combination with a system of pipes installed under the stage circumferentially, facilitate the collection of the rainwater that could be reused for irrigation. This system which reinterprets one of the main parts of the ancient Greek theatre, called evripos (εὒριπος), promotes the sustainability of the project and develops an environmental conscience through design.
The rest of the area is a public park available for promenades and recreation and is planted with Mediterranean flora that improves the microclimate and the thermal comfort conditions.
Several resting spots and two tiered watching points are designed in the park and offer a dramatic panoramic view of the whole island. Due to the rapid changes in the built environment and the landscape of the island, caused by the travel and tourism industry, the demand for new multipurpose public spaces and infrastructure developments is crucial and will benefit the social life of the community.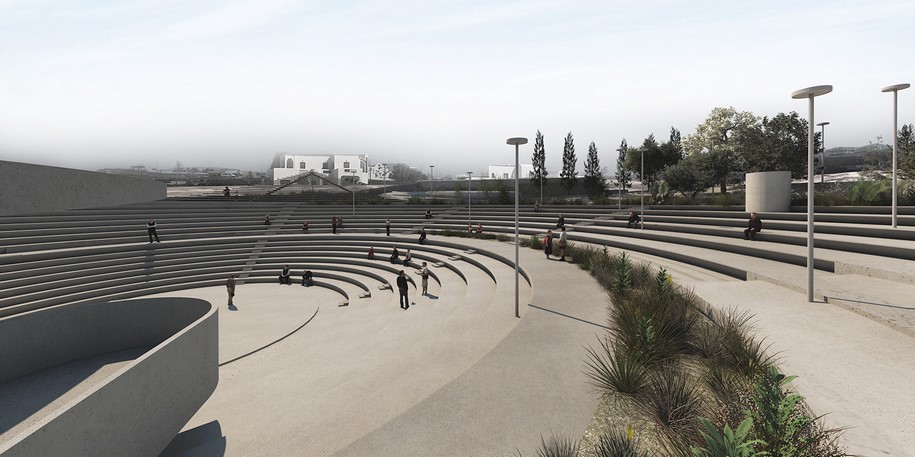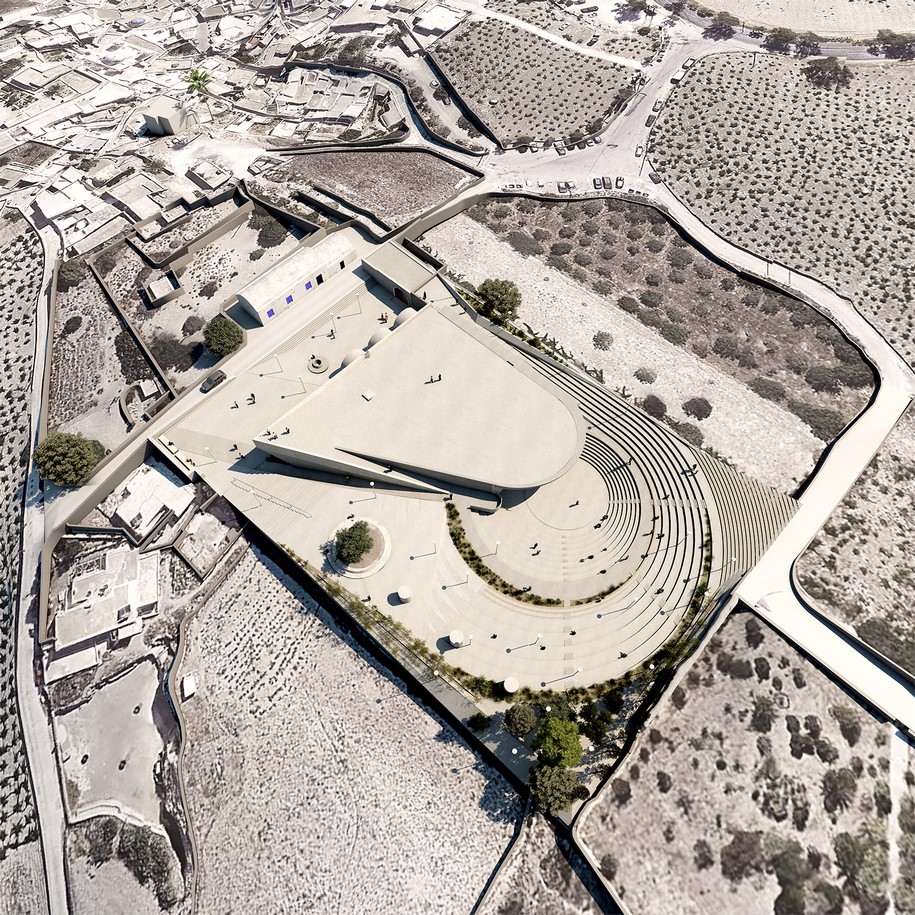 Plans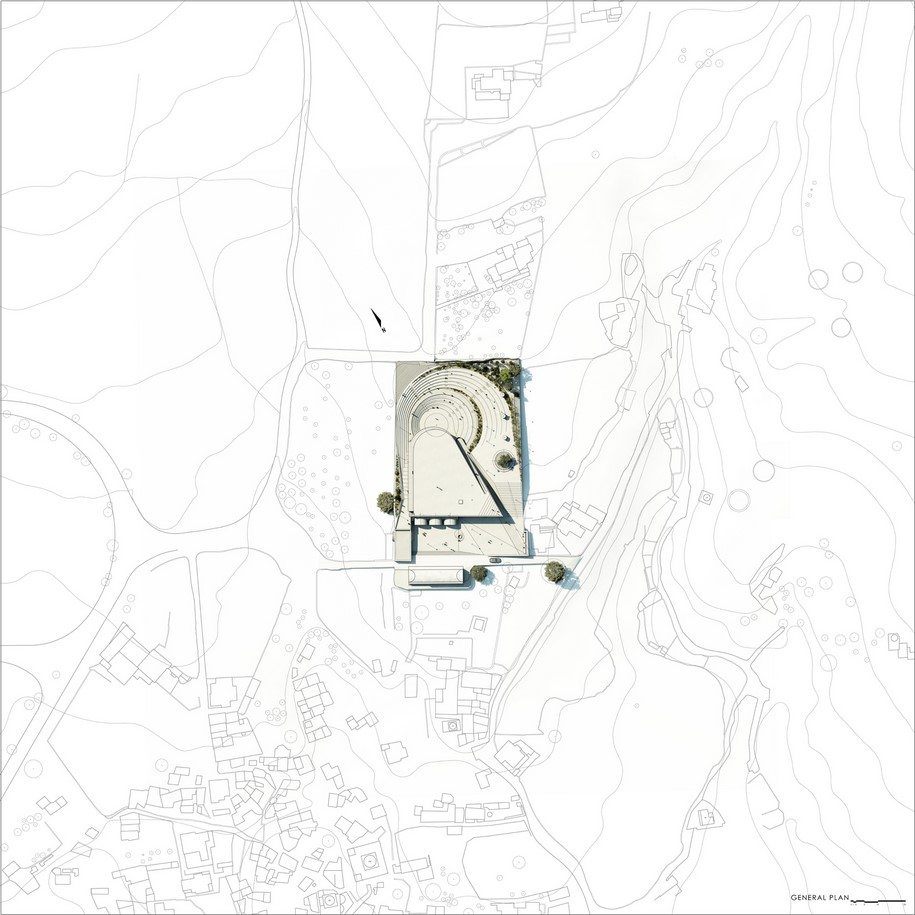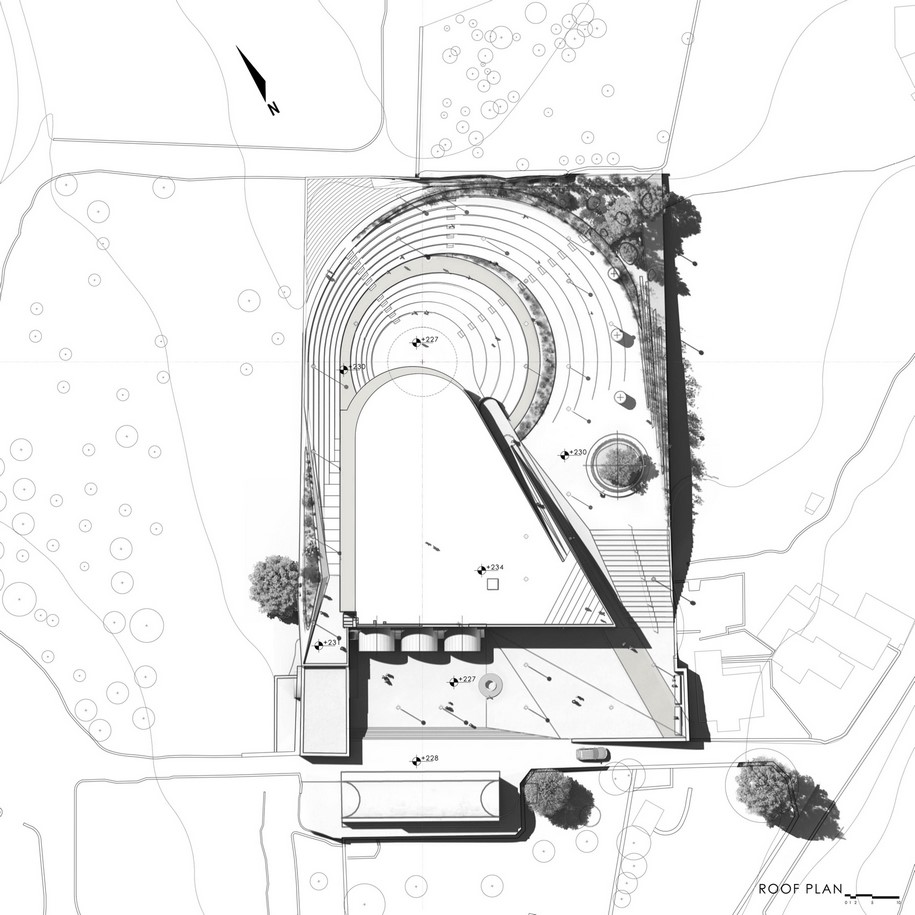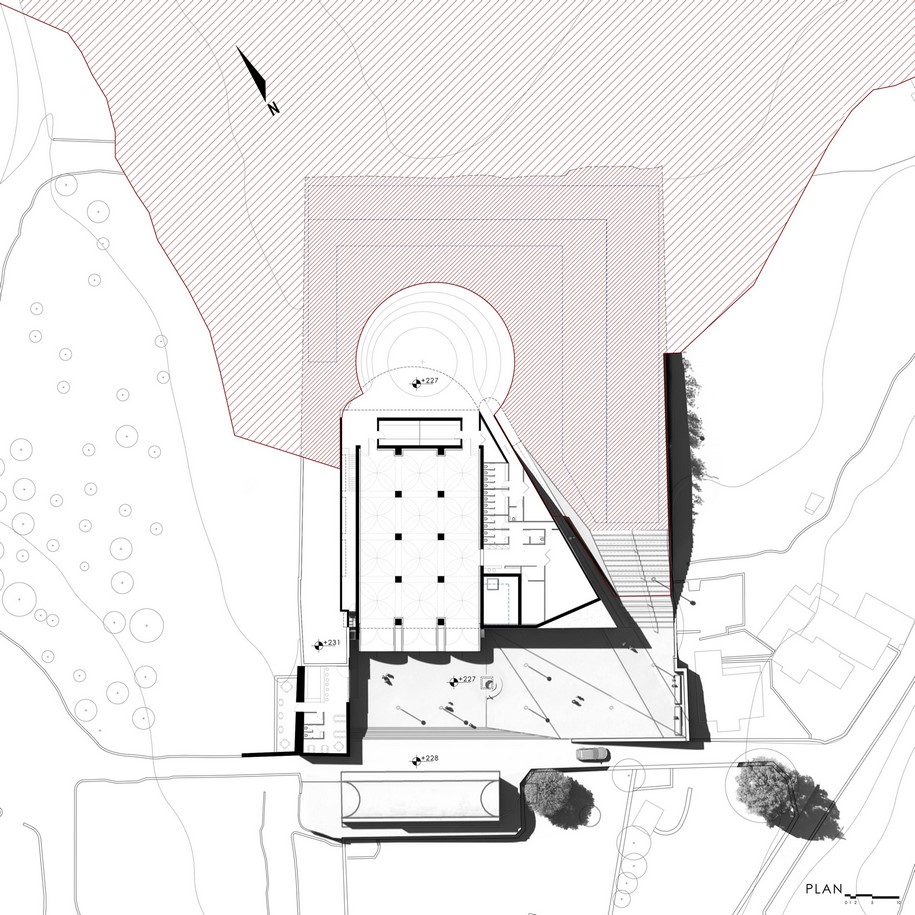 Facts & Credits
Project Title    'Adaptive Reuse of a cistern in Santorini'
Architecture     Evangelia Argyroy, Nestoras Skantzouris
Location     Megalochori, Santorini Island
Size    5,800 m2
Year    2018


READ ALSO:
MDFF ATHENS 2020 - THEME: LIGHT ON