At the heart of the Vallons-de-la-Bièvre green belt which runs 14 km from Malakoff to Massy, the "Arc de Sceaux" house for archers, designed by Boman architecture studio, engages in an ecological dialogue with the lusciously green environment that surrounds it.
-text provided by the authors
Claire Bourgès-Maunoury and Laurent Lustigman, founders of the Boman architecture studio, made the most of this unique context by developing a project that questions the role of a building in the middle of urban nature. Its isolated location and natural aesthetics give shape to a poetic and original construction, where archers and the natural world meet. In this urban ecological corridor, Boman designed a mineral construction only using natural materials.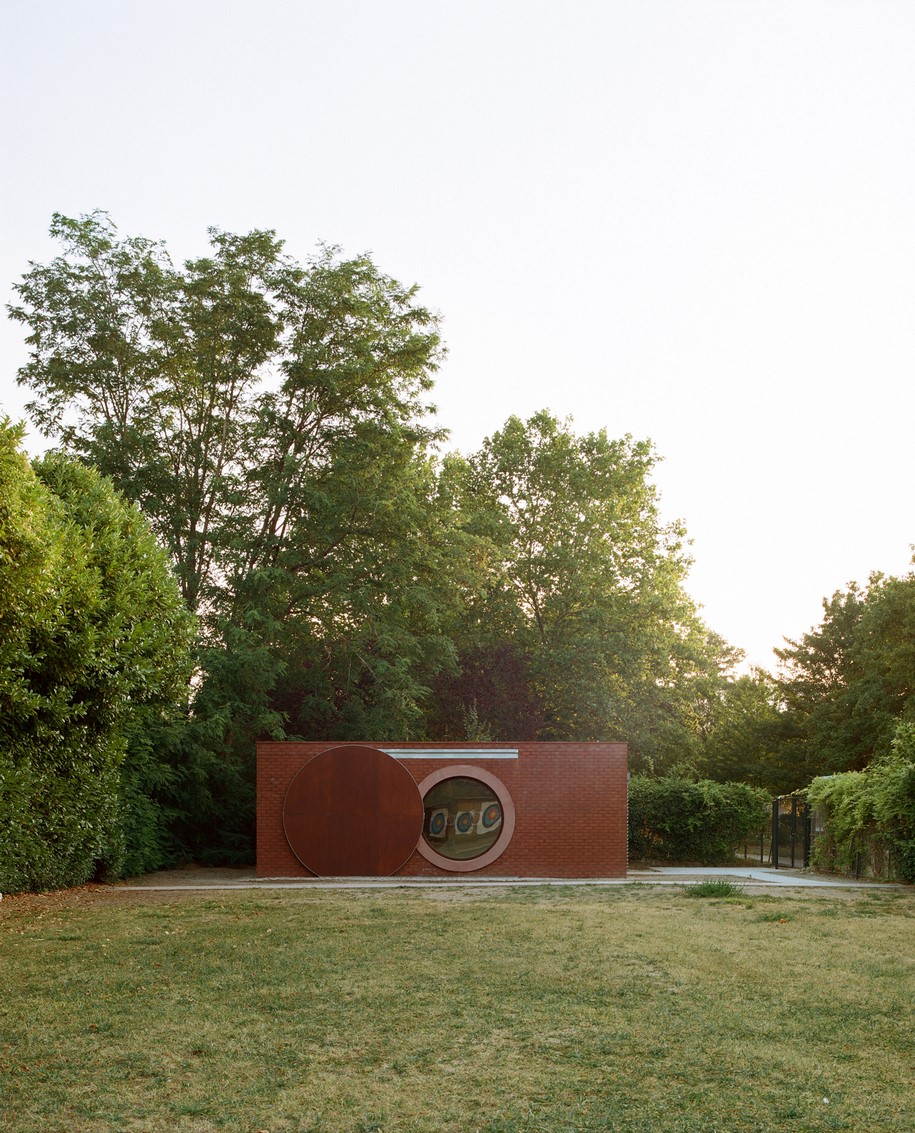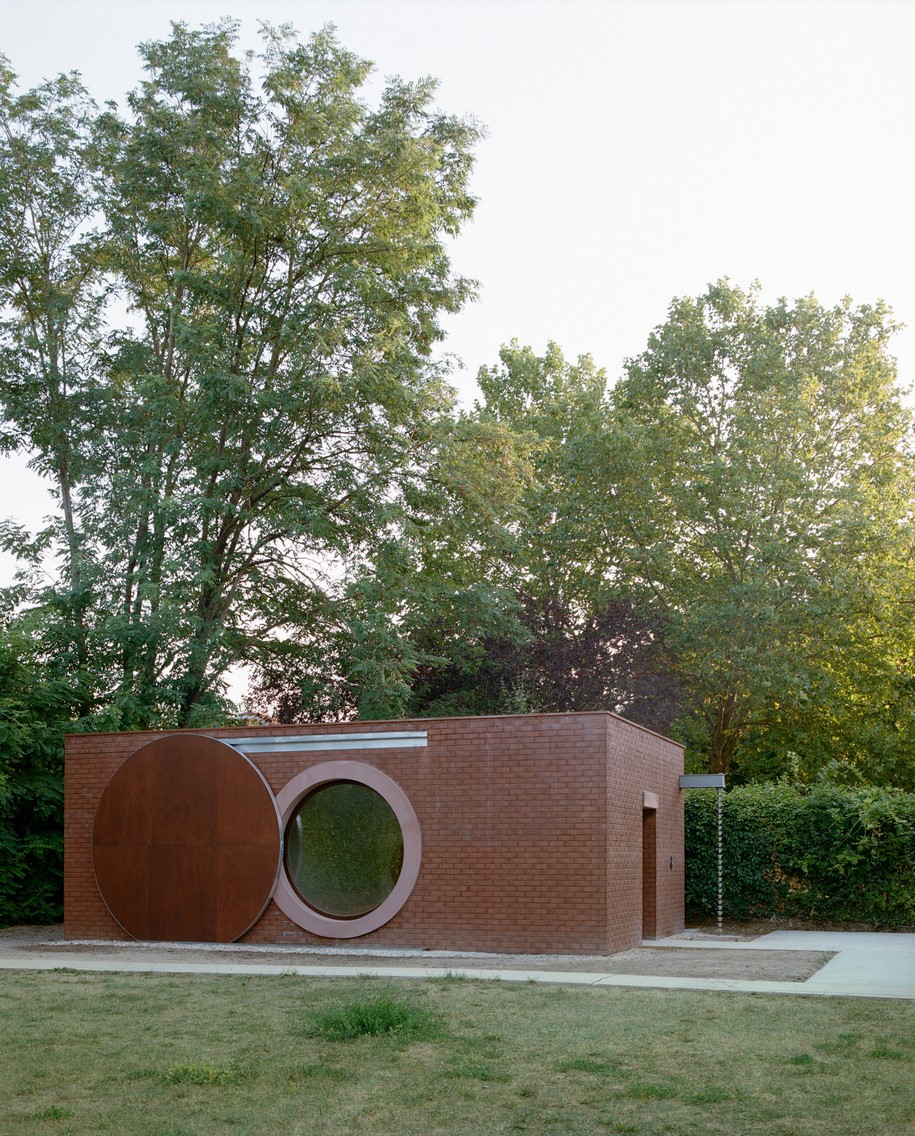 The Archery House is an ecological structure, constructed from natural materials.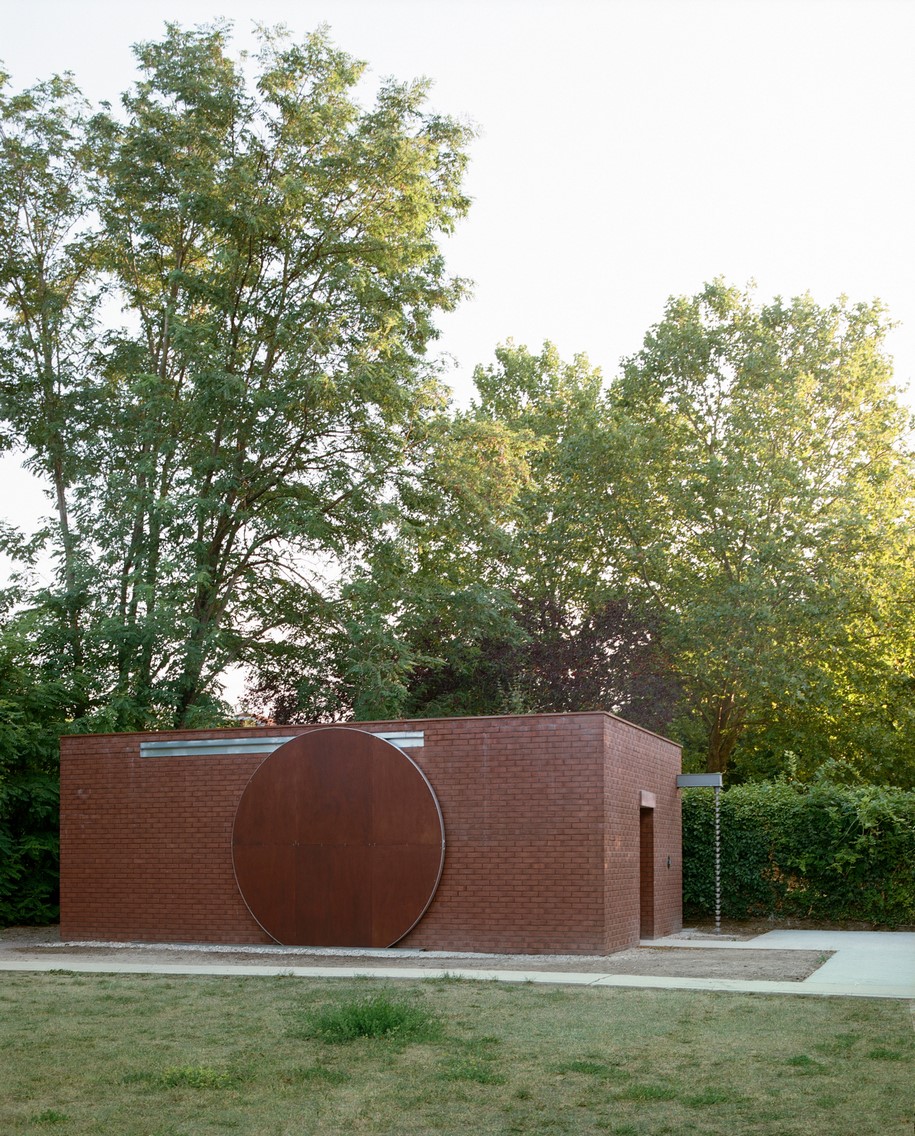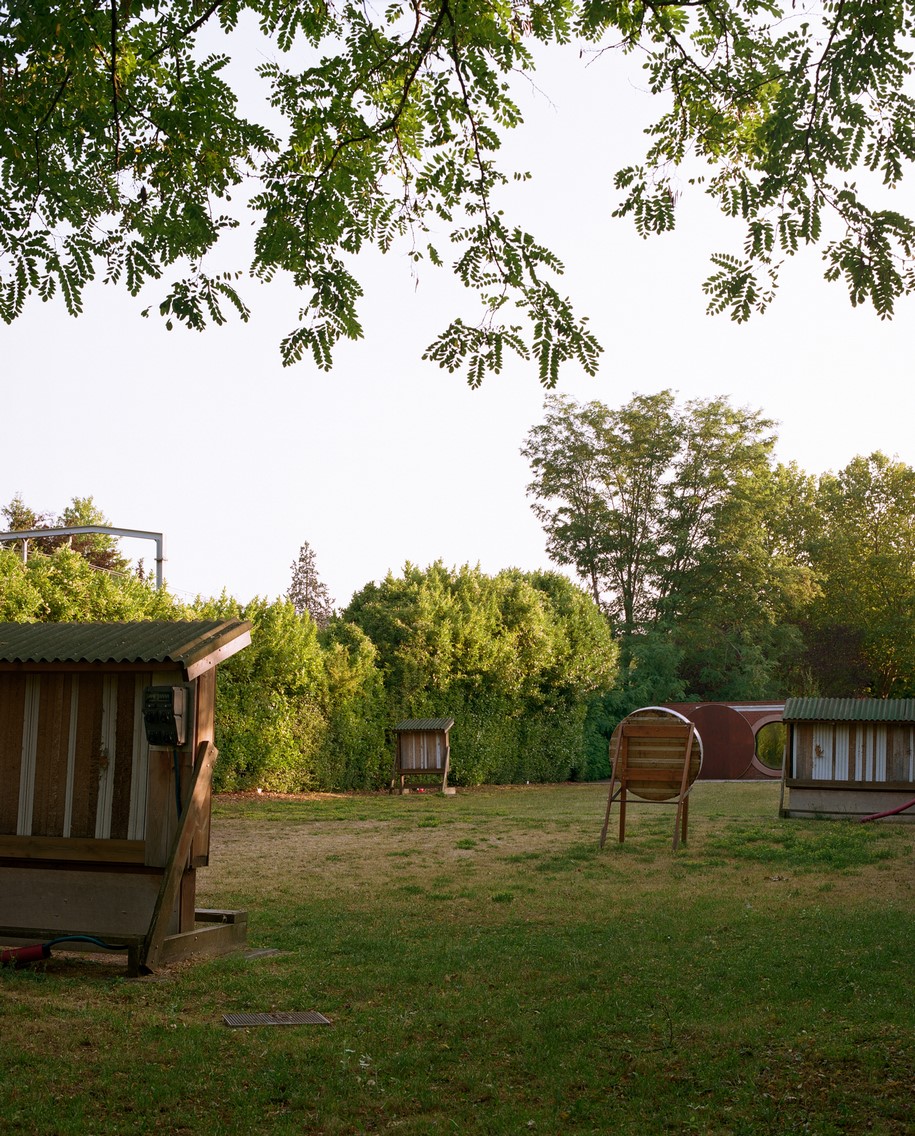 Built out of perforated brick-bearing terracotta – typically used in the North of France – these bricks are representative of the architect's ecological commitment: saving on materials and organically sourced. The structure is assembled brick by brick, 3 to 4 rows at a time, onto a pad footing, thereby creating an aesthetic self-supporting facade. The construction thus refrains from using any additional facing materials and optimizes the number of building trades.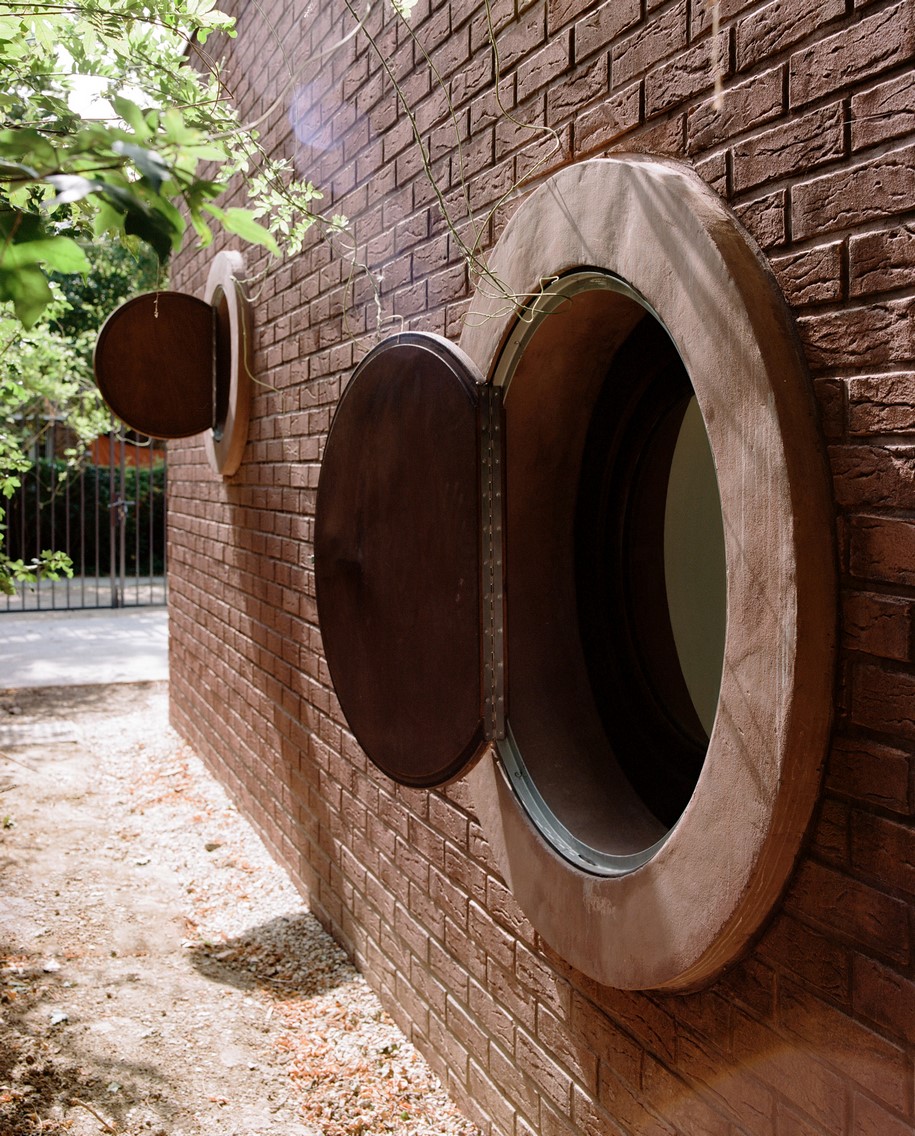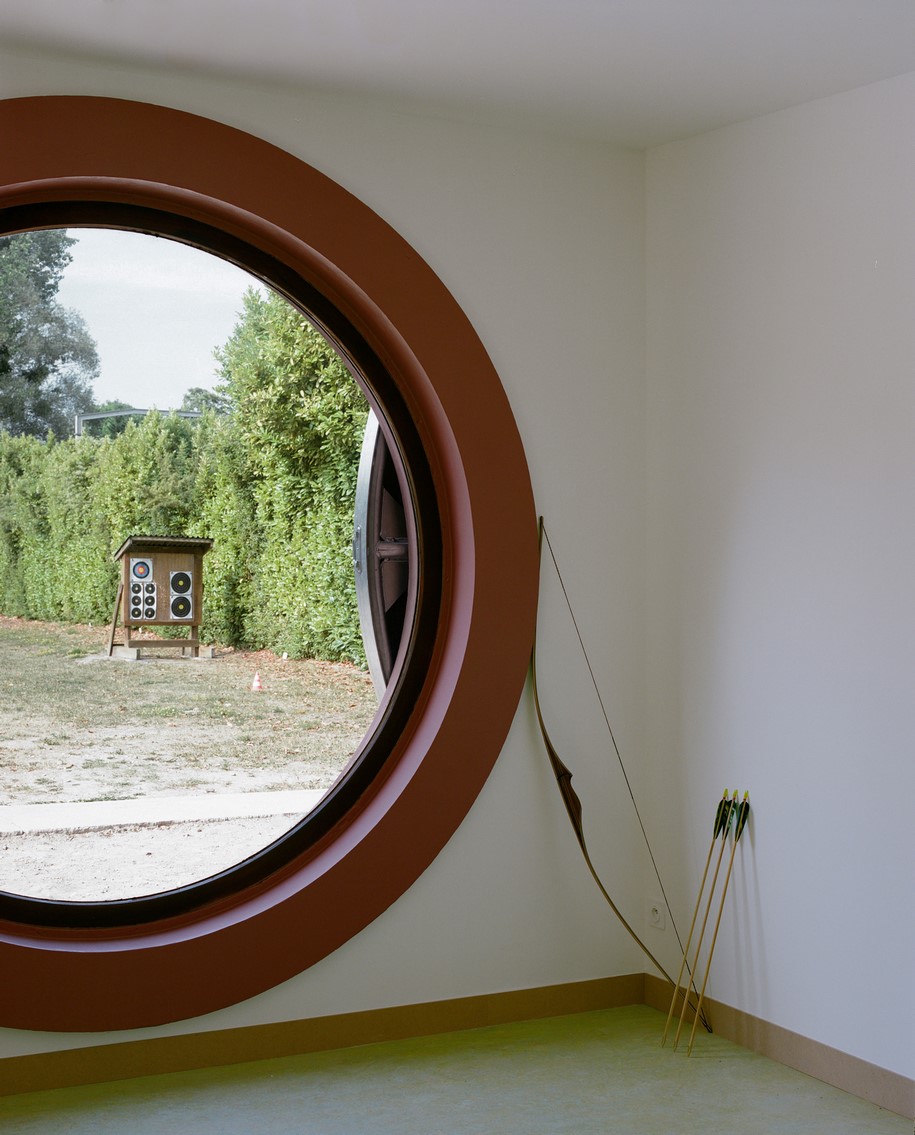 An original system has been put in place to draw attention to the rainwater flow: a rain chain. Taking special care, it is composed of a cascading series of aluminium cups which guide the falling water with grace and elegance. The brick walls are perforated by three round windows that invite the landscape to seamlessly enter the space. An oversized circular window on the main facade takes its cue from the archery targets found opposite, offering a uniquely generous view onto the shooting range. Carpentry frames and door lintels, made of precast stained pink concrete, enliven the four facades by creating geometric breaks that contrast with the porous appearance of the bricks.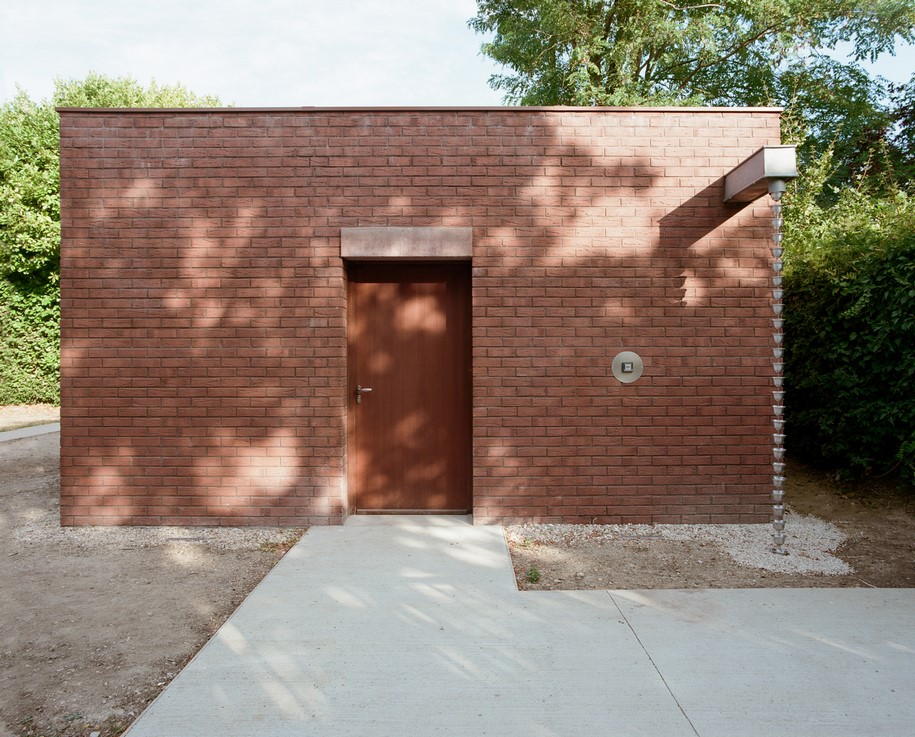 Through the desire to create a moving facade, a large circular stained wood shutter, sliding on a rail was put in place.
Its monumental proportions dictate much of the aesthetic of the facade, becoming a dominant architectural feature.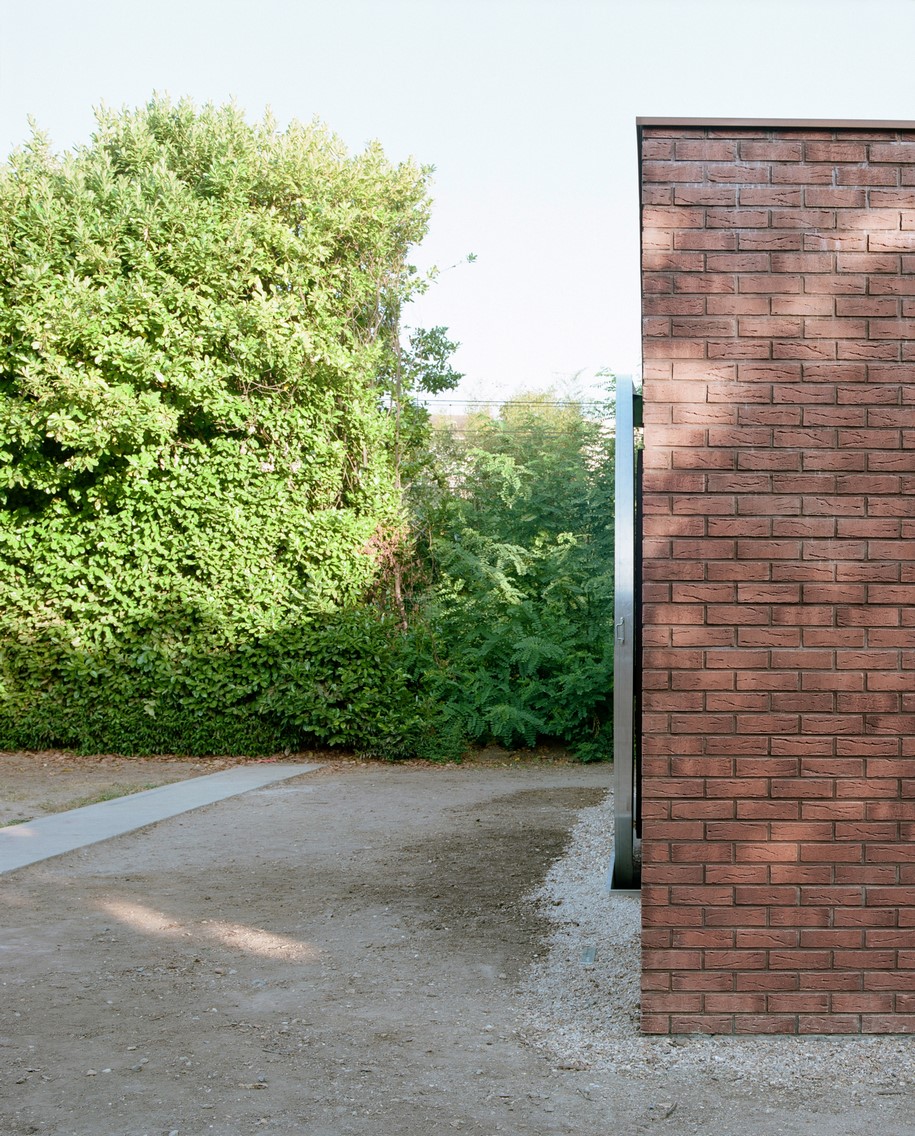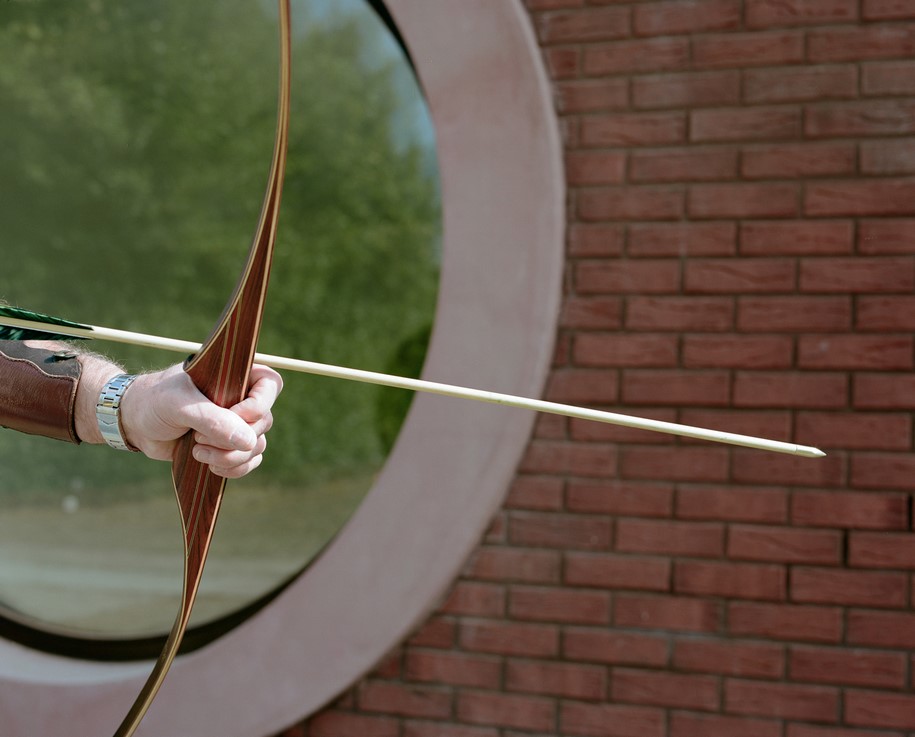 Plans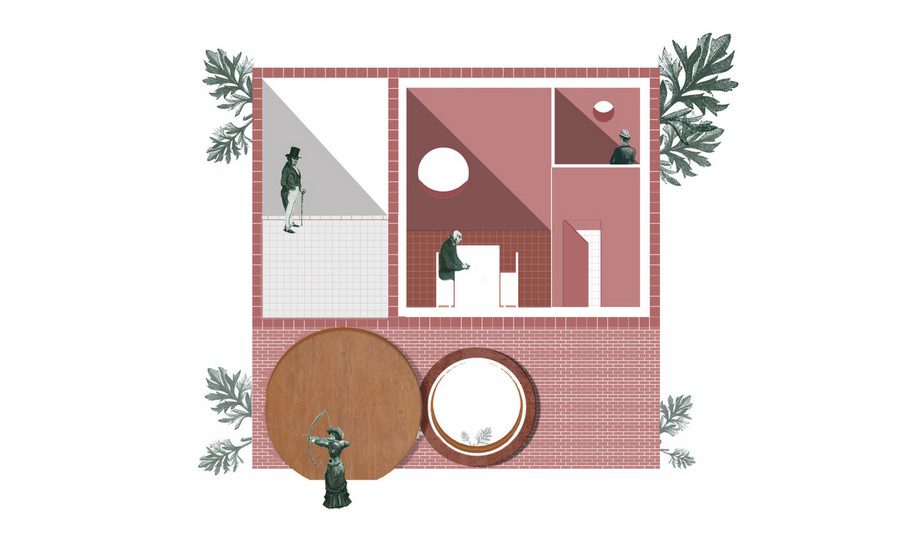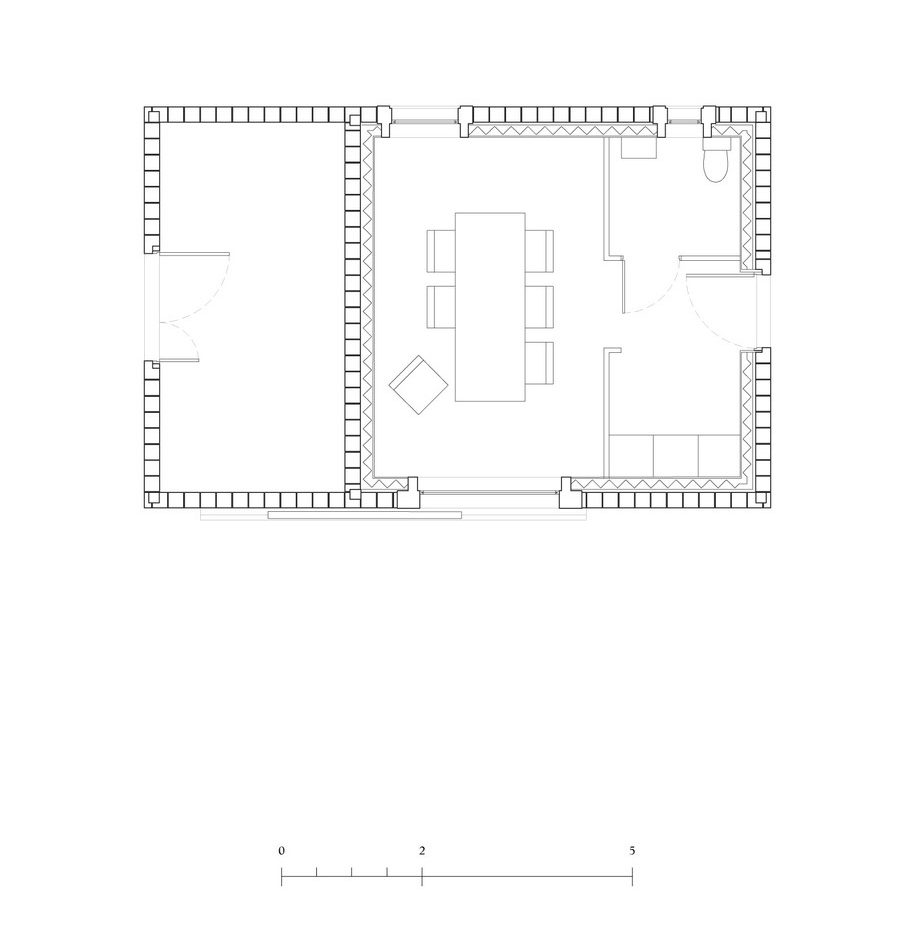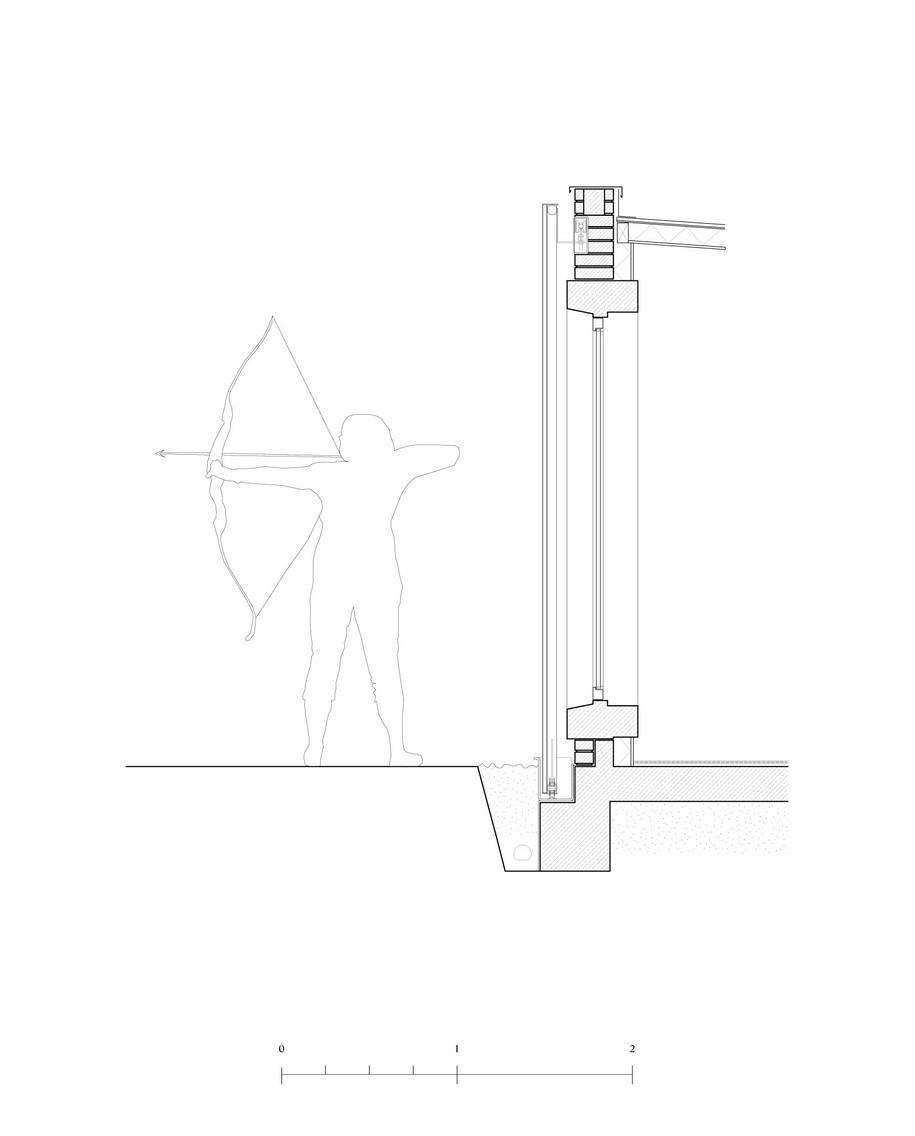 Facts & Credits
Project title    Archery house
Architecture   Boman
Location  Fontenay-aux-Roses, France
Client  City of Fontenay-aux-Roses
Date    2019
Surface area   49 sqm
Photography   © Antoine Séguin
READ ALSO:
Hospitality Atmospheres από την Design Ambassador και το Archisearch.gr: το μάρκετινγκ συνομιλεί με την αρχιτεκτονική