Award-winning New York based architectural and design studio, Space4architecture, creates a scaled down, minimal retreat for solitude and intimacy at Time Space Existence exhibition which is organized by European Cultural Centre and takes place at Palazzo Mora during Venice Architecture Biennale 2018. –text by the authors
Where to find a quite place at a busy Venice Biennial?
Space4architecture (S4A) is an award-winning and internationally recognized New York based architectural design studio working across different scales and typologies, from large scale residential buildings and hospitality to houses, interiors and custom furniture. Space4Architecture (S4A) was founded in New York in 1999 by Michele Busiri-Vici. Together with current partner Clementina Ruggieri, they share a professional and academic background from both the US and Europe. Currently Clementina is teaching at Columbia University, while Michele is a frequent visiting critic at leading US schools, including Pratt Institute, Columbia University and Rhode Island School of Design.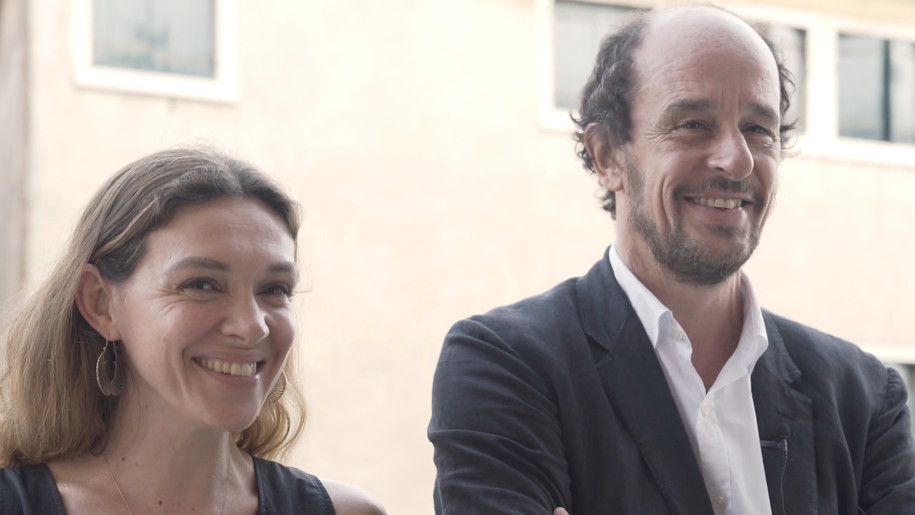 At the Time Space Existence exhibition in Venice, Space4architecture are experimenting with scale and proportion. Their installation at Palazzo Mora is so compact, in fact, that only one or two people can enter at a time — offering visitors moments of privacy in the otherwise frenzied environment of the Venice Biennale 2018.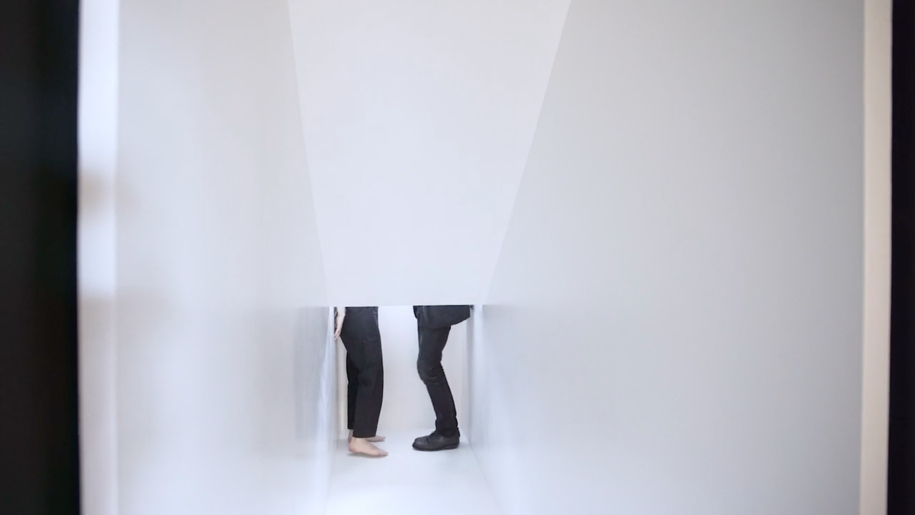 In the short video above, S4A principal Clementina Ruggieri and founder Michele Busiri-Vici discuss why they were drawn to such a narrow space. With a focus on individual and visitor's experience, S4A set out to "make sense out of a room without a purpose".
Inspired by the Italian calle — the narrow streets present throughout Venice — and the slender proportions of the space, S4A introduced a slanted panel that split the room into two contrasting spaces, creating a room within a room.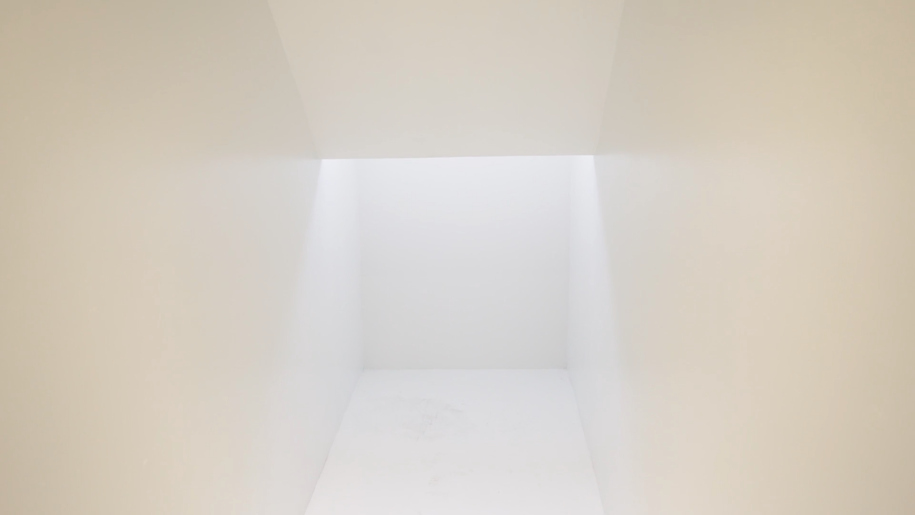 The resulting space, filled with natural light, provides a quite and intimate destination away from the busy environment of the exhibition.
The two rooms are distinct from one another in a variety of ways: primarily their size, the lighting, and the way they make the visitor feel. The segmented room is noticeably smaller, filled with natural light, and evokes a personal and intimate experience. The larger entrance room feels more open, with the only source of light seeping in from behind.
The video also offers a look at earlier prototypes that had been considered for the space, giving a behind-the-scenes glimpse at how a design comes into fruition.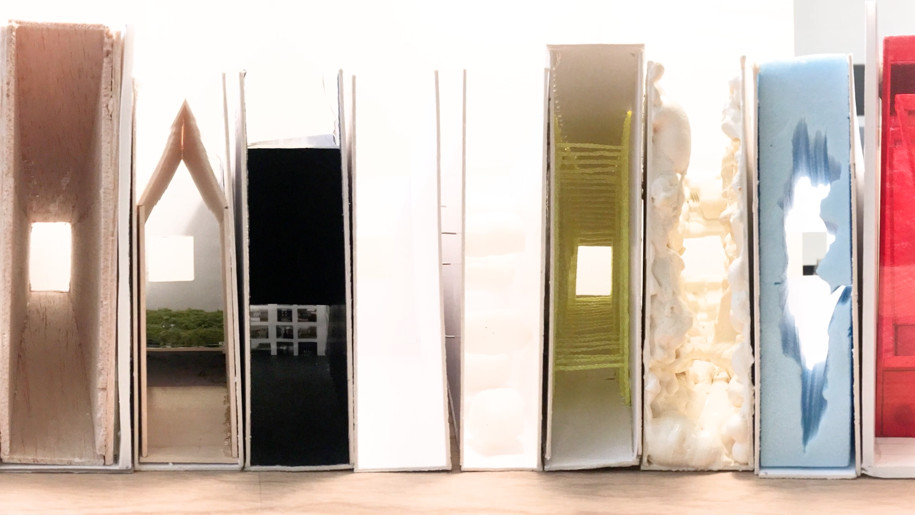 When & Where
Exhibition title  Time Space Existence
Hosting Institution  European Cultural Centre
Location  Palazzo Mora, Venice, Italy                                                                                                                                              
Duration  26th May – 25th November 2018
Time Space Existence is an international biennial exhibition organized by the European Cultural Centre and the Global Art Affairs Foundation which runs parallel to the 2018 Venice Architecture Biennale.
---

Interested in Venice Architecture Biennale 2018? Have a look at "Light Box" collaborative exhibition by architect Jorge Hernández along with photographer Carlos Domenech which is also part of Time Space Existence exhibition and takes place at Palazzo Bembo during Venice Architecture Biennale 2018!
READ ALSO:
Στιγμιότυπα από το 3ο Συνέδριο Αρχιτεκτονικής και Τουρισμού στη Ρόδο