"The Third Room" thesis by Nikos Markou seeks an innovative, visionary architecture that condenses the city. Thesis was presented at the School of Architecture of University of Patras and was supervised by Georgios Panetsos.
–text by the authors
The modern city is full of choices. Choices available to every citizen. Do they manage to exploit them easily?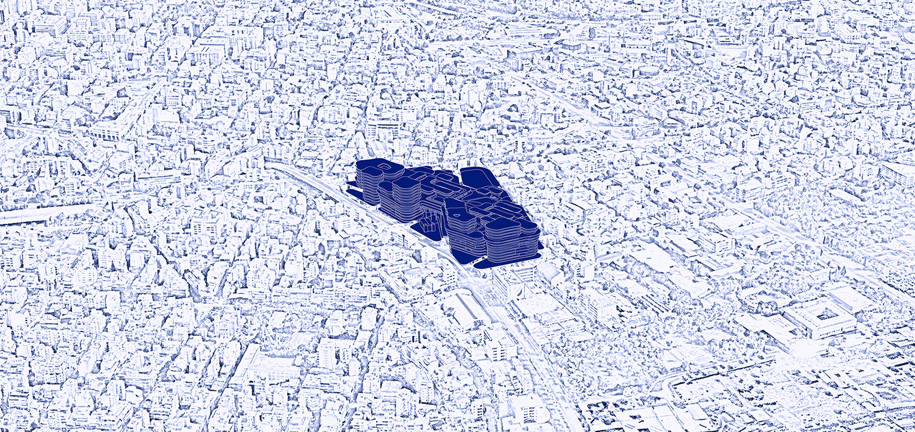 Architectural spaces guide and define human living and behavior. By their nature, they are not merely the spaces they represent but also the relationships they create with their environment. The predominance of functionally driven design has led to the standard one type-one site architectural space of the modern city. They are uniform and as standard as possible. Houses, libraries, schools, offices, stores, theaters, museums are cut and divided independent packages integrated with all others through the city's infrastructure.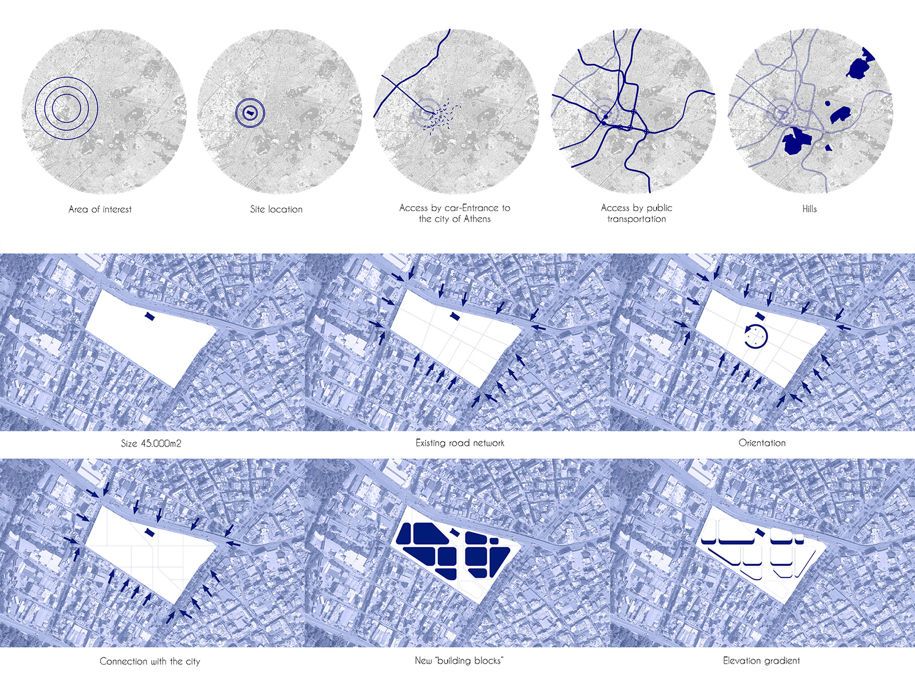 What if any function of the city was a room in my house? A room that would have a different function each time I opened the door? A room that could meet my need of the moment and motivate me to new activities and a new kind of behavior and living.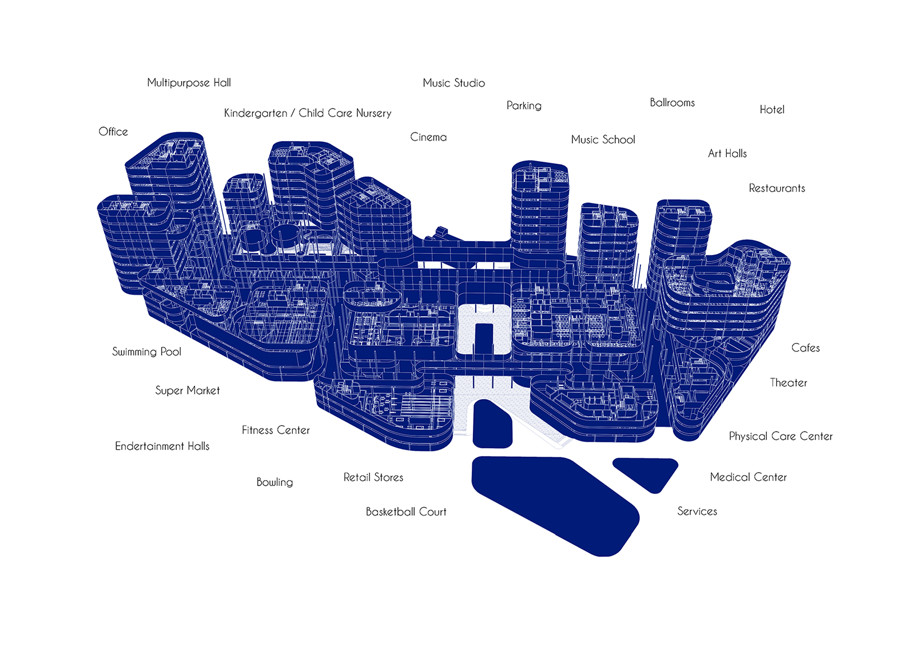 The "third room" concept is the search for an innovative, visionary architecture that transcends the standard one type-one site and attempts an "all types in one site" architectural package.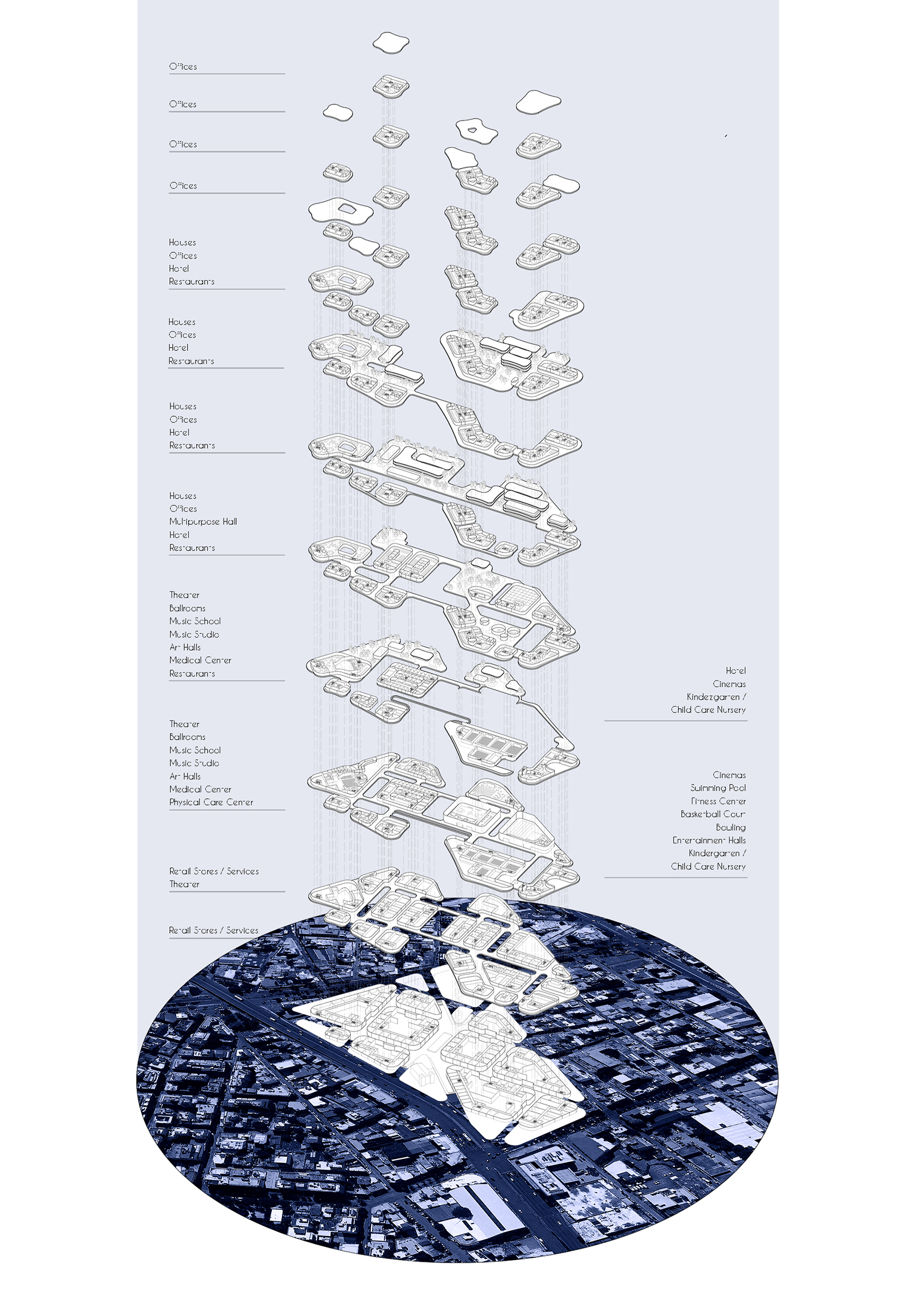 An architecture that breaks the rule of the cut and divided space and combines and integrates functions and infrastructure in one package at the same spatial point. An architecture that will affect its users and the surroundings and give way to the creation of new types of behaviors and community development.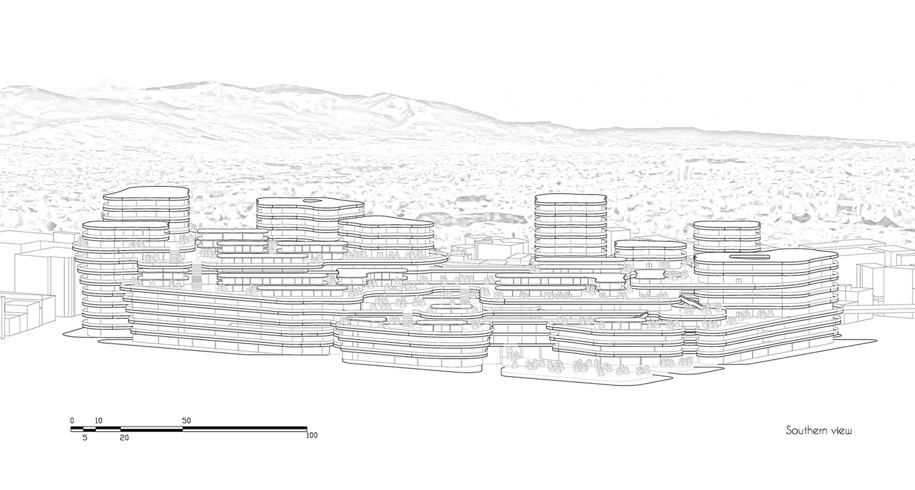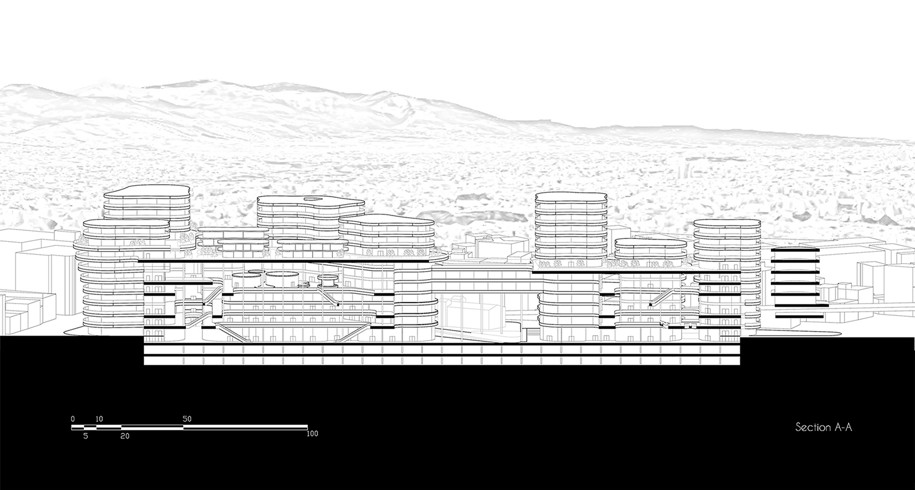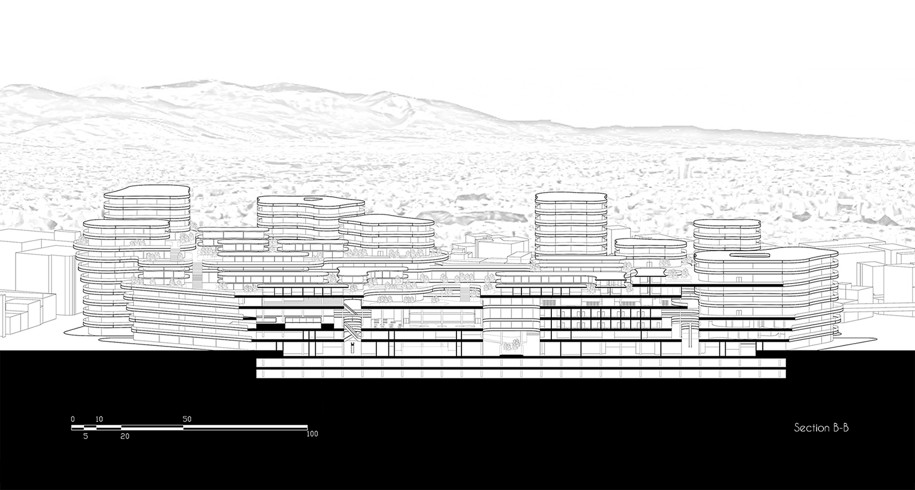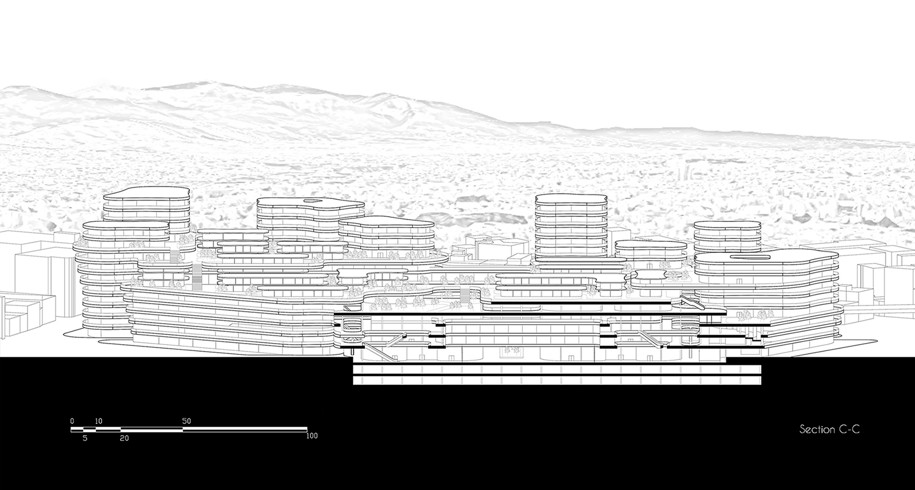 An unusual sized and typology architectural structure develops at the entrance of the city of Athens. Residences, shops, offices, hotels, sports venues, theaters and many other functions mix, merge, differentiate, interact, compete and cooperate to form an integrated, functional living system where every function is readily accessible to everyone, being the private-common-public "third room" of each dwelling in the structure and all the dwellings around it.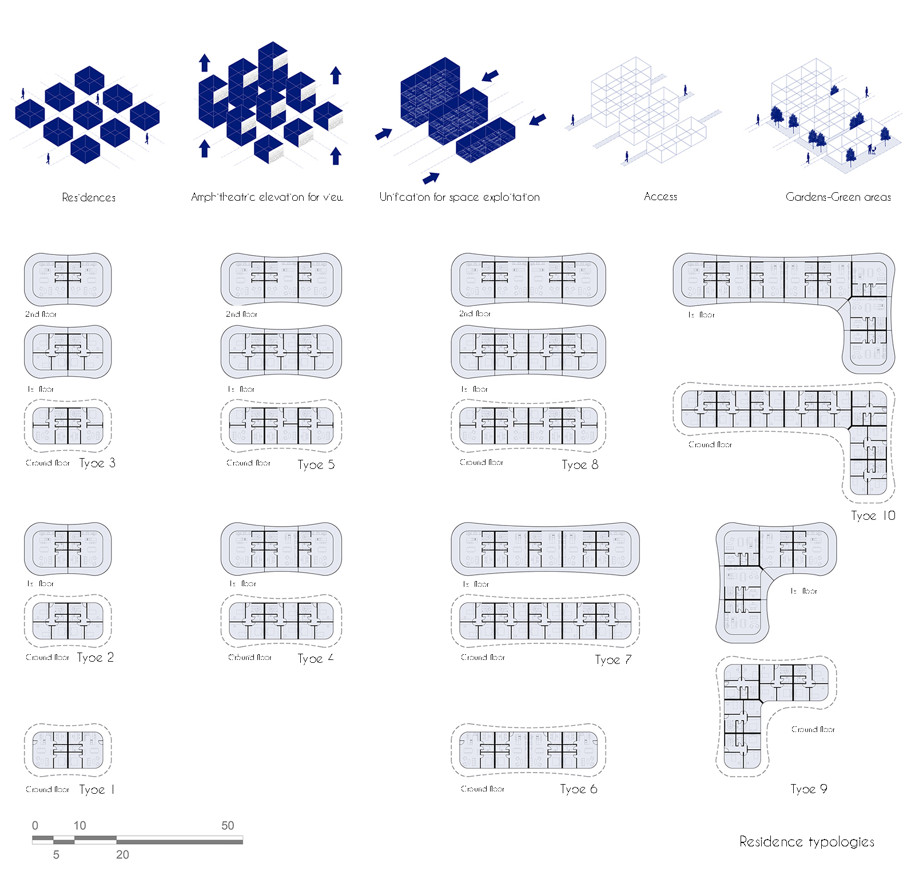 The plot extends along Athinon Avenue just before the entrance to the centre of Athens and is bounded by Spyrou Patsi Street to the west and Konstantinoupoleos Street to the east. It is easily accessible by car through the Athens – Thesalloniki highway and Athinon Avenue. Easy access by all means of public transport. The main one is the Kerameikos metro stop of the blue line and the suburban railway which passes along Konstantinoupoleos Street at the east side of the plot. The plot has an area of 45,000 square meters and today covers 12 blocks and a network of roads. An intense terrain characterizes the area, and it is surrounding by the hills of the Attika basin.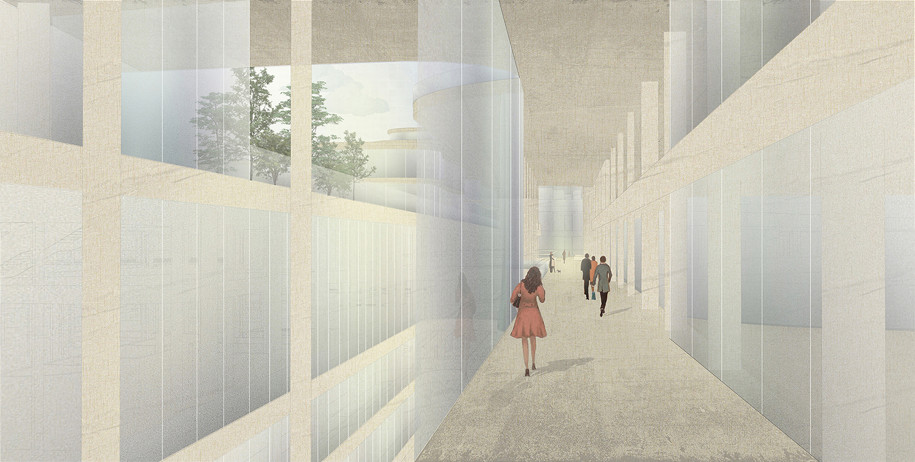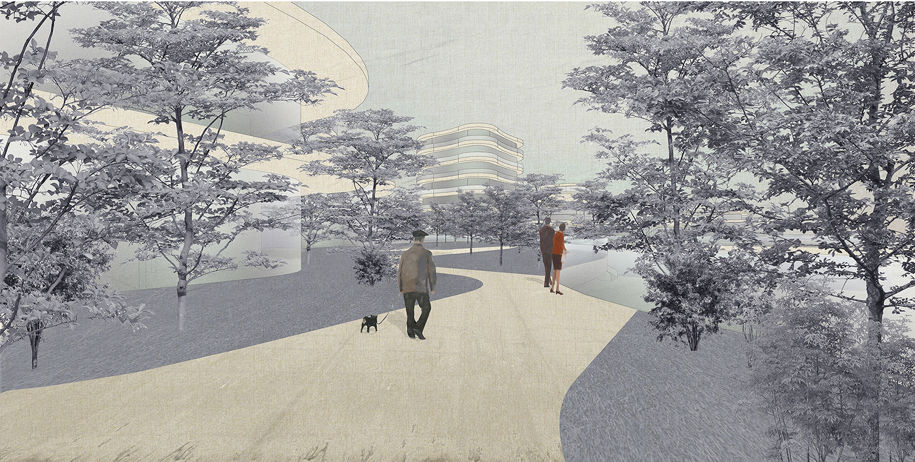 Elements that led to the visualization of a structure resembling the surrounded hills. A man-made hill accommodating on its surface the residences and its inner space the "third room", the condensed city.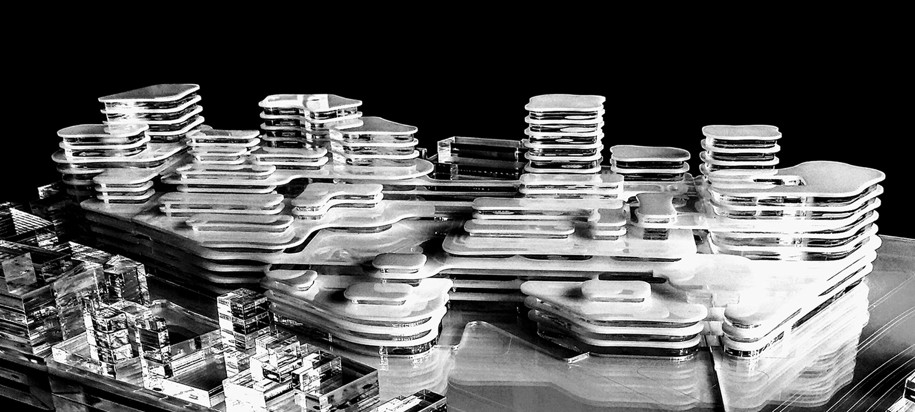 Facts & Credits
Project Title  The Third Room       
Student  Nikos Markou
Course  Diploma thesis               
Supervisor  Georgios A. Panetsos         
Institution  School of Architecture, University of Patras
READ ALSO:
Καταστροφή – Πτώση – Κενό: Κινητήριος δύναμη της Ιαπωνικής Αρχιτεκτονικής | Ερευνητική εργασία των Ελισιάν Ράλλη & Νεφέλη Σαμιώτη