Serotonin City
Φοιτητική εργασία από τις Ανδρή Ειρήνη και Ανδριώτη Μαρίνα στο πλαίσιο του μαθήματος του Αρχιτεκτονικού Σχεδιασμού 08 στο τμήμα Αρχιτεκτόνων Μηχανικών του Πανεπιστημίου Πατρών με επιβλέποντα καθηγητή τον Λεωνίδα Παπαλαμπρόπουλο.

Η ιδέα του project είναι μία μεταφορά του συντακτικού των βιντεοπαιχνιδιών Sims στην πραγματικότητα.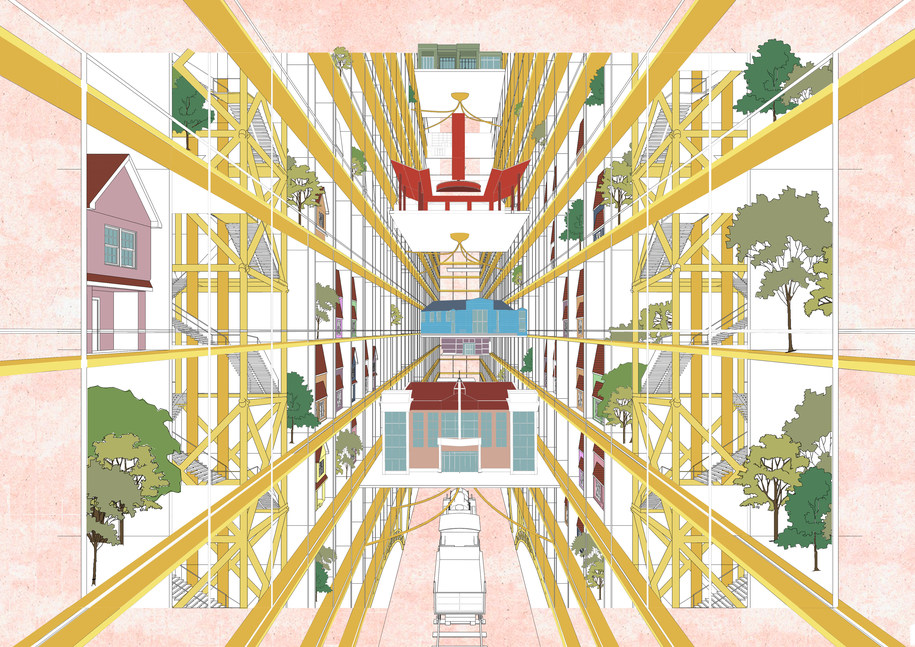 Το παιχνίδι Sims έχει ως στόχο να διατηρεί τους κατοίκους της πόλης του  ευτυχισμένους μέσω της ικανοποίησης των επιθυμιών τους και των διαφορετικών δραστηριοτήτων που προσφέρει.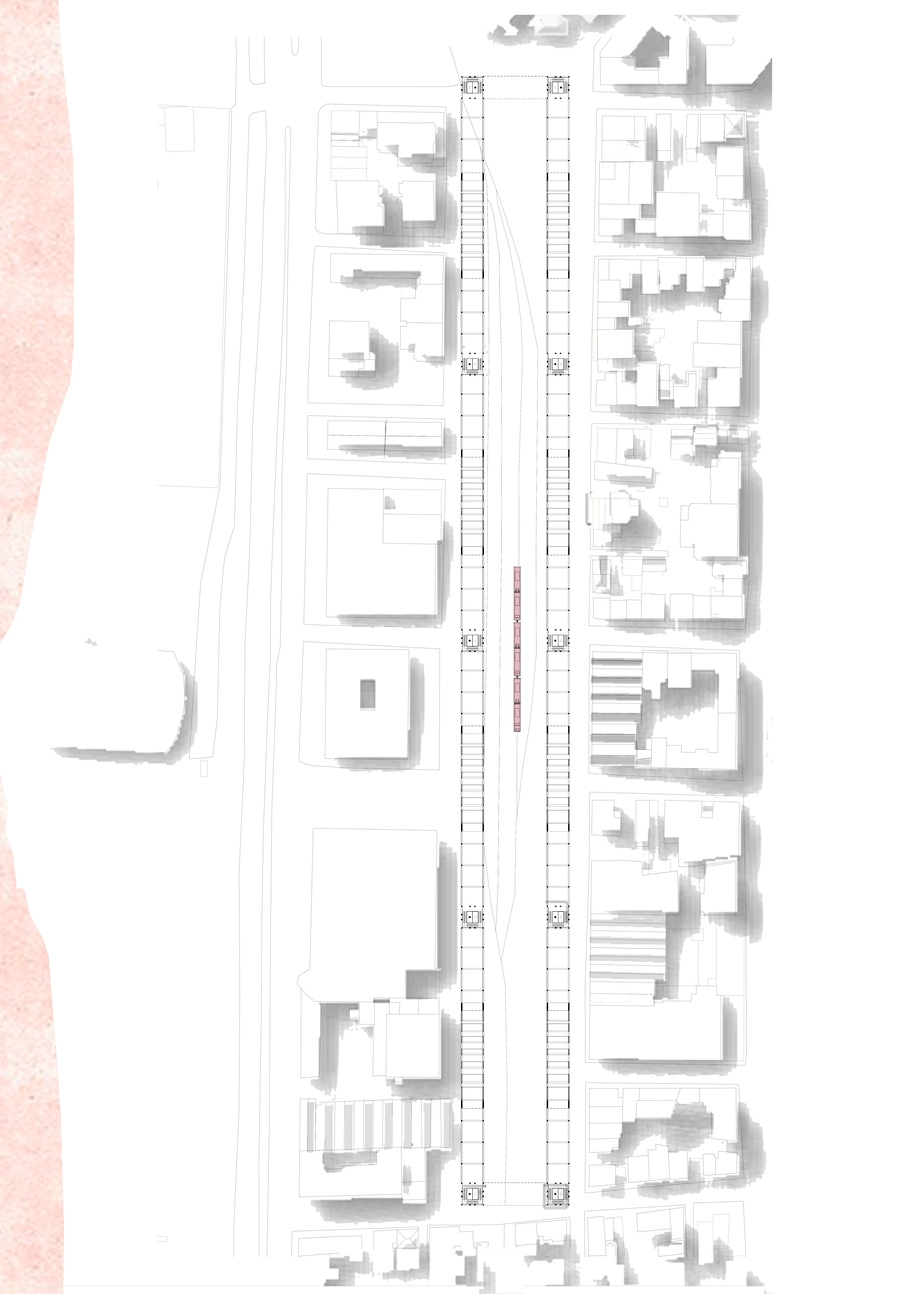 Αναφορικά με το συντακτικό του παιχνιδιού ο αστικός σχεδιασμός κάθε πόλης βασίζεται σε συγκεκριμένους κανόνες. Αυτοί αφορούν έναν πυρήνα που αποτελεί την κεντρική πλατεία με το δημαρχείο, γύρω από τον οποίο συγκεντρώνονται τα δημοσια προγράμματα και στην εξωτερική περίμετρο επεκτείνονται οι κατοικίες των Sims.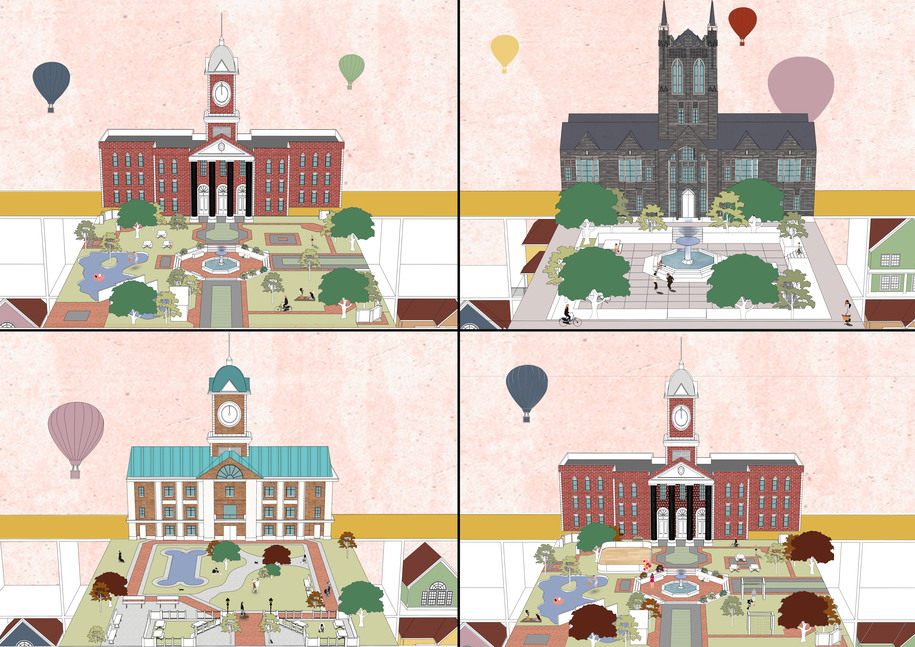 Οι τυπολογίες τους ακολουθούν την μορφή McMansion, που πρόκειται για την προαστιακή αμερικάνικη κατοικία "μαζικής παραγωγής".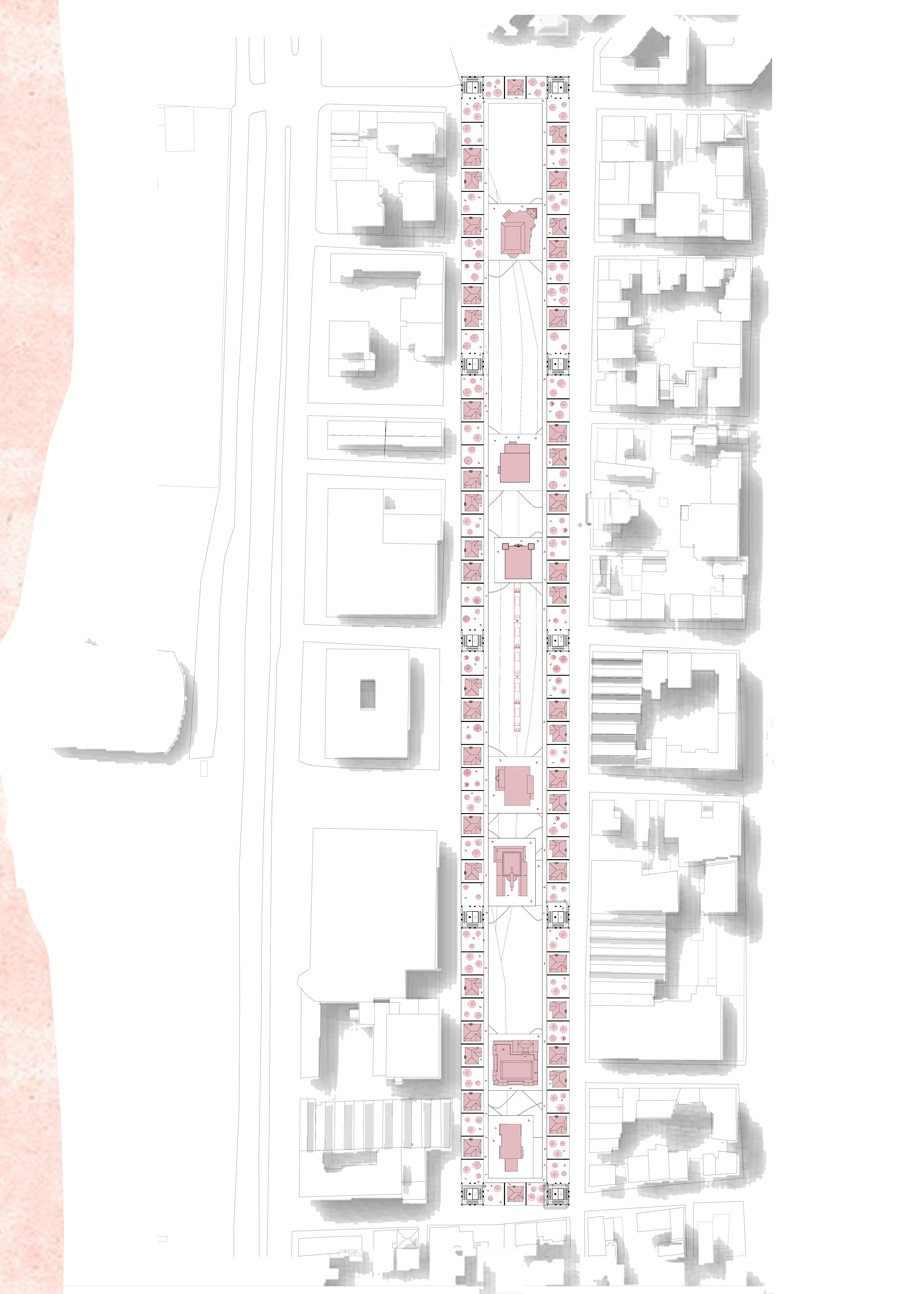 Βασιζόμενοι στην λογική του παιχνιδιού, δημιουργήθηκε μία εφαρμογή η οποία είναι ικανή να υπολογίζει τα επίπεδα σεροτονίνης των χρηστών της και κατ΄επέκταση να κάνει προτάσεις για την αύξηση της ορμόνης αυτής με σκοπό την καλύτερη δυνατή διάθεση. Συγκεκριμένα το project αφορά μία μεγαδομή ύψους 150μ. που βρίσκεται σε κεντρική περιοχή της Πάτρας, στην οποία έχουν πρόσβαση όλοι οι κάτοικοι ανεξαρτήτου ηλικίας.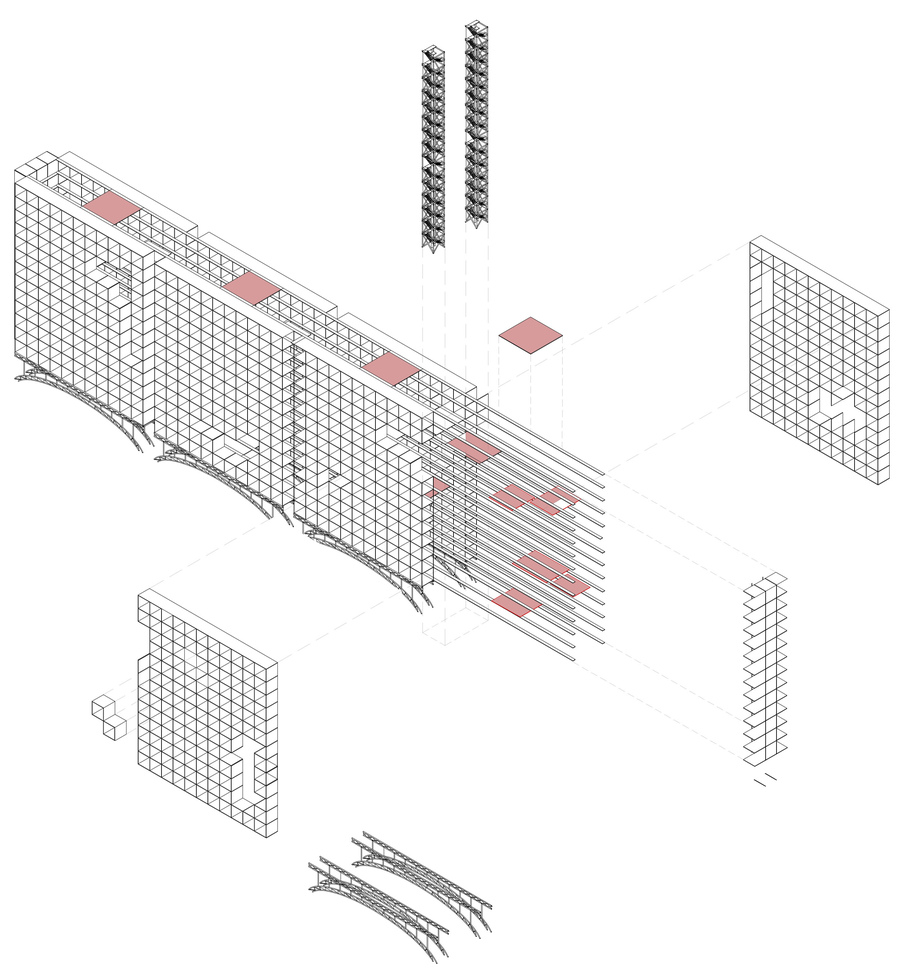 Η εφαρμογή λειτουργεί παράλληλα με την είσοδο στην μεγαδομή, στην οποία έχουν δημιουργηθεί τέσσερις διαφορετικές πόλεις, εμπνευσμένες από τους κόσμους που παρουσιάζονται στο βιντεοπαιχνίδι.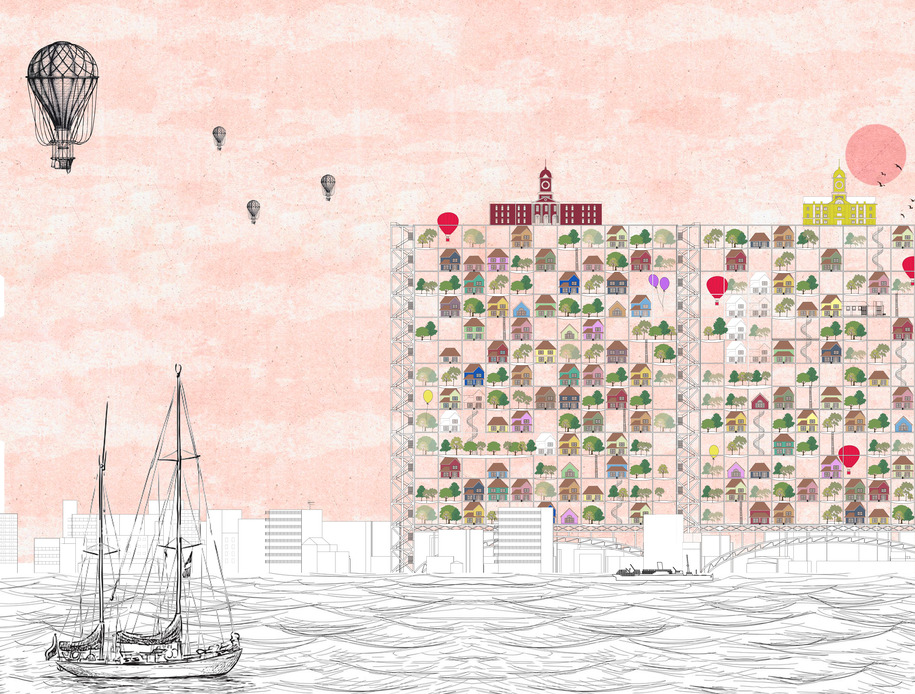 Αυτοί οι κόσμοι είναι σχεδιασμένοι στα πρότυπα του αστικού σχεδιασμού επιλεγμένων πόλεων που εμφανίζονται στο παιχνίδι. Η μεγαδομή λειτουργεί σαν μια τεράστια "βιβλιοθήκη" όπου στο περίβλημα της βρίσκονται οι κατοικίες για τους χρήστες ενώ εσωτερικά κινούνται πλατφόρμες με τα δημόσια προγράμματα που διαθέτει κάθε πόλη.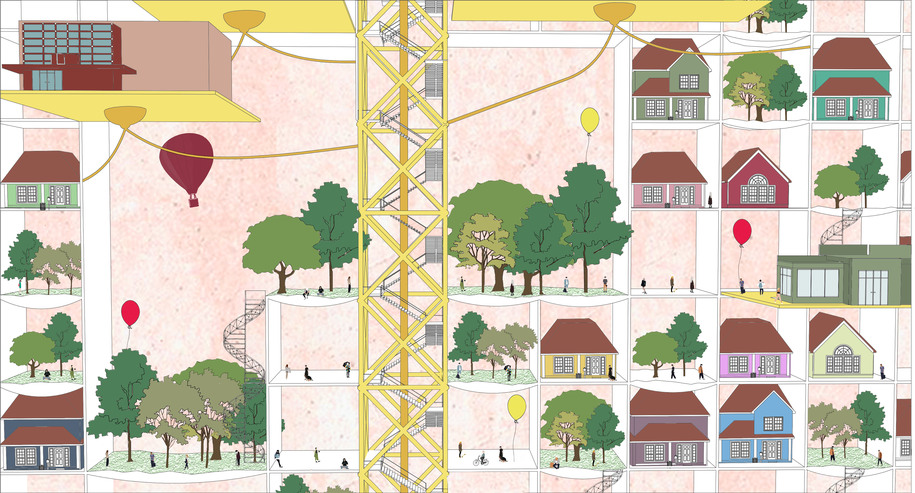 Ο πυρήνας έχει μεταφερθεί στην κορυφή της μεγαδομής, όπου τοποθετούνται οι κεντρικές πλατείες με τα δημαρχεία.
Όταν κάποιος εισέρχεται μέσα στο Serotonin City ενεργοποιείται η εφαρμογή, διαβάζοντας το προφιλ με τα χαρακτηριστικα του χρήστη και τα επίπεδα σεροτονίνης και τον κατατάσσει στην κατάλληλη πόλη.
_________________________________________________________
Serotonin City
A student project by Andri Irene and Andrioti Marina in Architectural Design 08 at the School of Architecture of the University of Patras with supervisor Leonidas Papalampropoulos.

The idea of ​ the project is to transfer the editorial of ​ Τhe Sims​video games to reality. The game aims​​ to keep the inhabitants of its city happy through the satisfaction of their desires and the different activities it offers.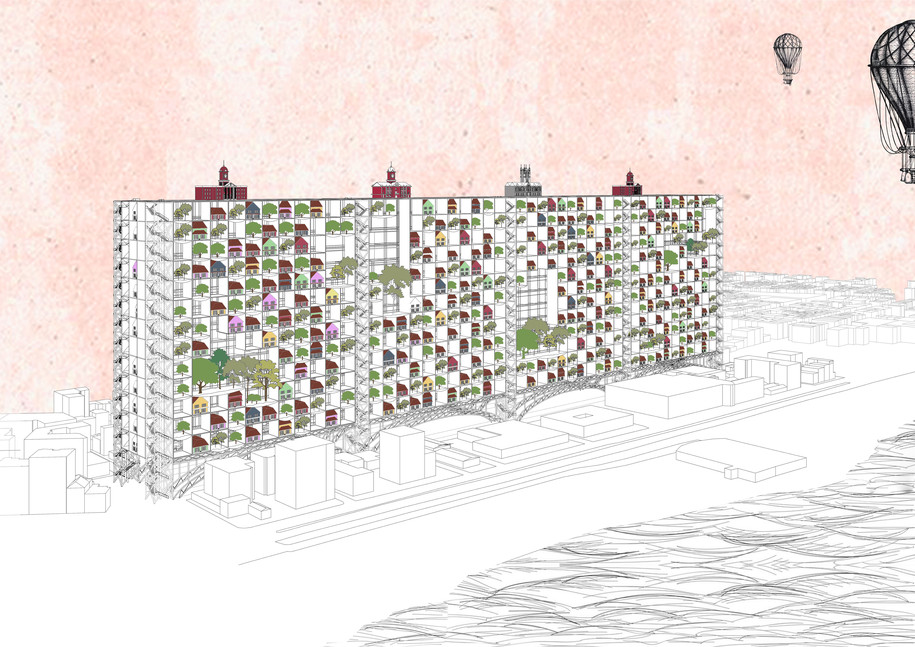 Regarding the syntax of the game, the urban planning of each city follows specific rules.  In the center of the city, there is the main square with a town hall, which is surrounded by the public programs, while the houses of the Sims are extended in the outer perimeter.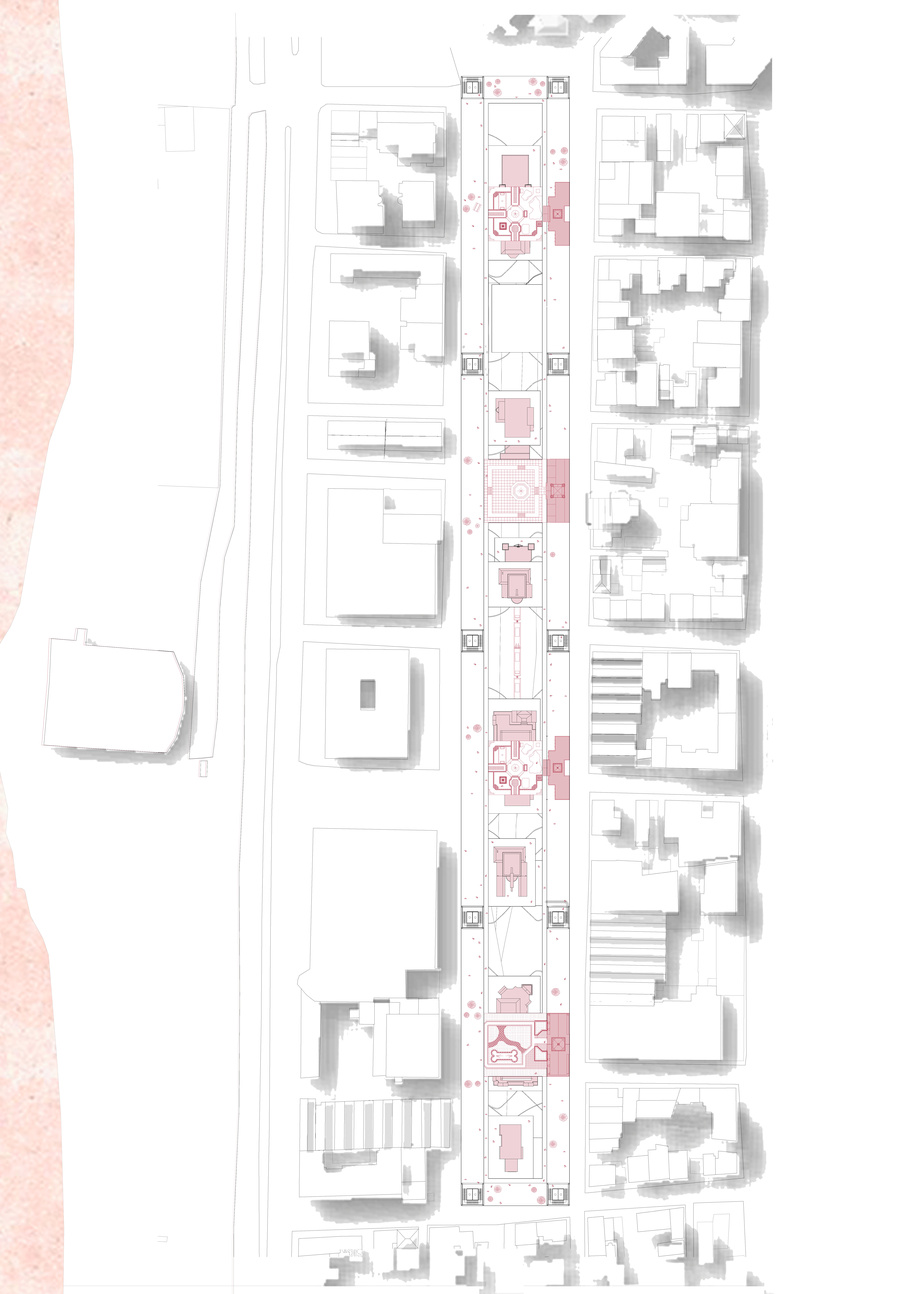 Their typologies follow the form of McMansion housing, which is the "mass-produced" suburban American home. Based on the concept of the game, an application was created that is capable of calculating the serotonin levels of its users and consequently make suggestions for increasing this hormone to get the best possible mood.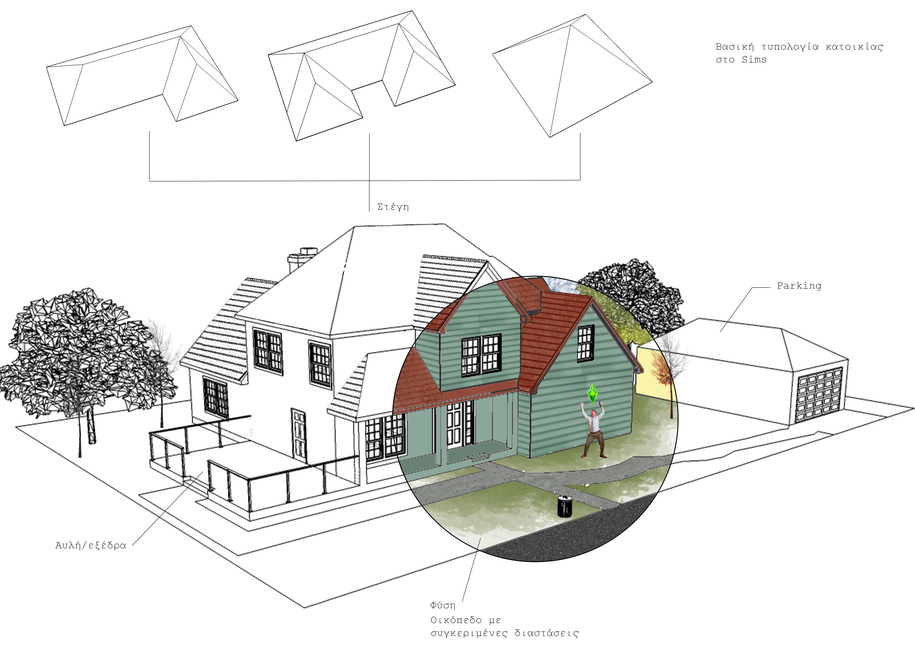 Specifically, the project concerns a large building that is 150m high, located in a central area of ​ Patras, which is accessible to all residents regardless of age. The app works the moment the user enters the megastructure, in which four different cities have been created, inspired by the worlds presented in the video game.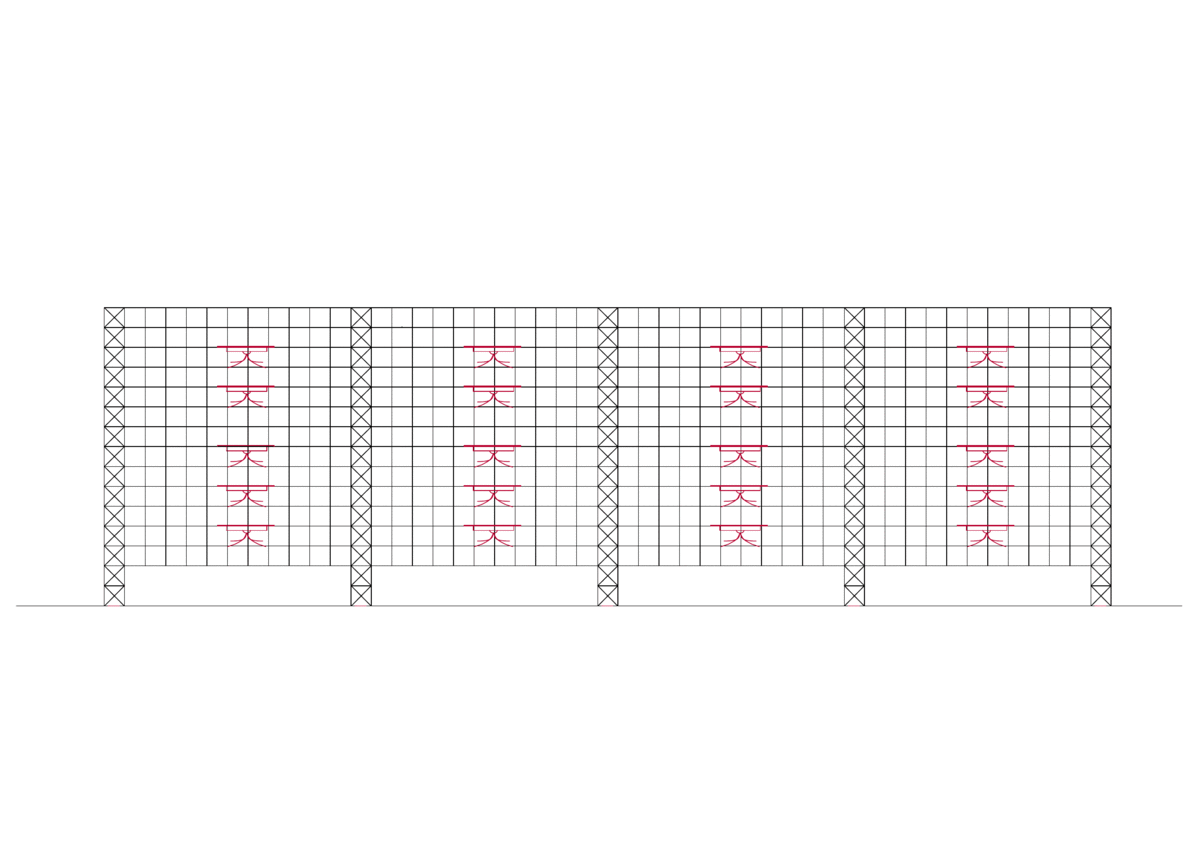 These worlds are designed in the urban designing patterns of the selected cities displayed in the game. The large building functions as a huge "library" where its outer shell has located the residences of the users while platforms with the public programs that each city has been moving internally.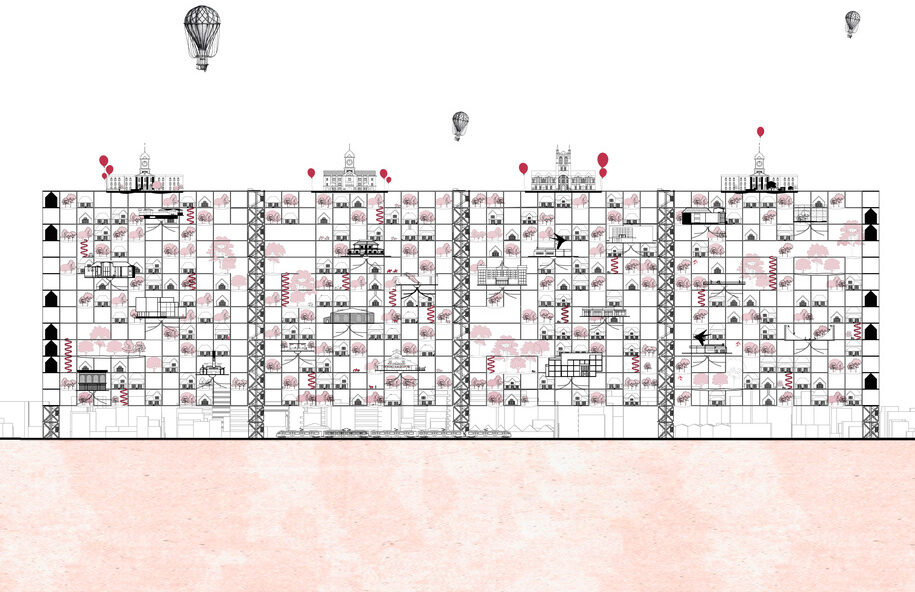 The central squares with the town halls have been moved to the top of the megastructure.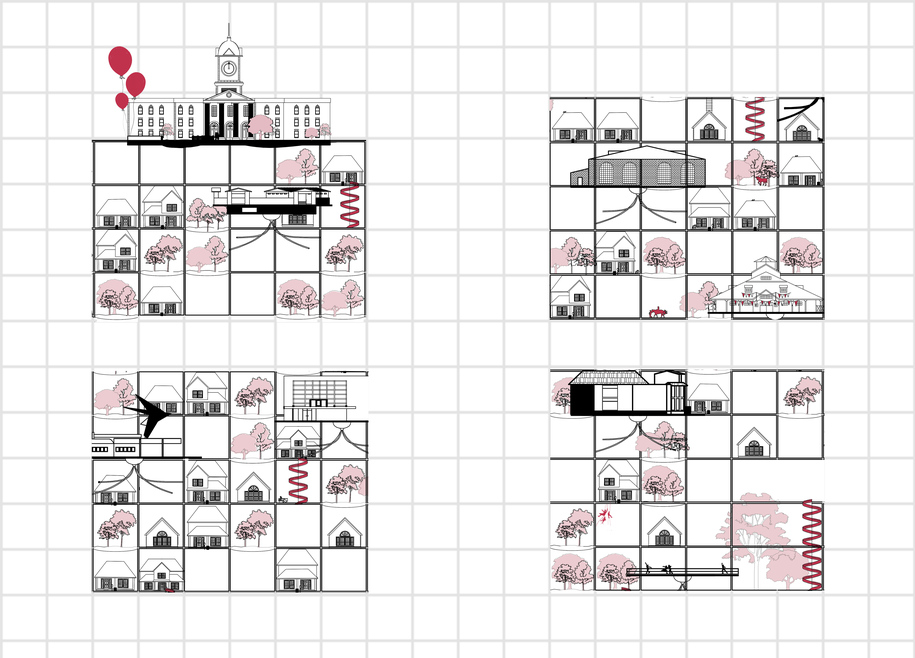 When someone enters Serotonin City, the application is activated, reading the profile with the user's characteristics and serotonin levels and classifies him in the proper city.
READ ALSO:
Top10+1 Student Works 2020 by Archisearch.gr