Design thesis by Charitini Gkritzali and Anna Panourgia, entitled "Hotel Ornament: An Extraordinary Place for Ordinary Acts", proposes a paradoxical yet familiar hotel experience based on a sense of freedom, while at the same time constitutes a meeting point for people that wouldn't have met elsewhere.
Thesis was presented at the School of Architecture of Aristotle University of Thessaloniki and was supervised by Apostolos Kalfopoulos.
–text by the authors
Hotel Ornament is an extraordinary place for ordinary acts. Its objects seem odd, at first glance, but also deeply appealing. Archetypical forms and basic geometries shape its void spaces and host the unexpected event.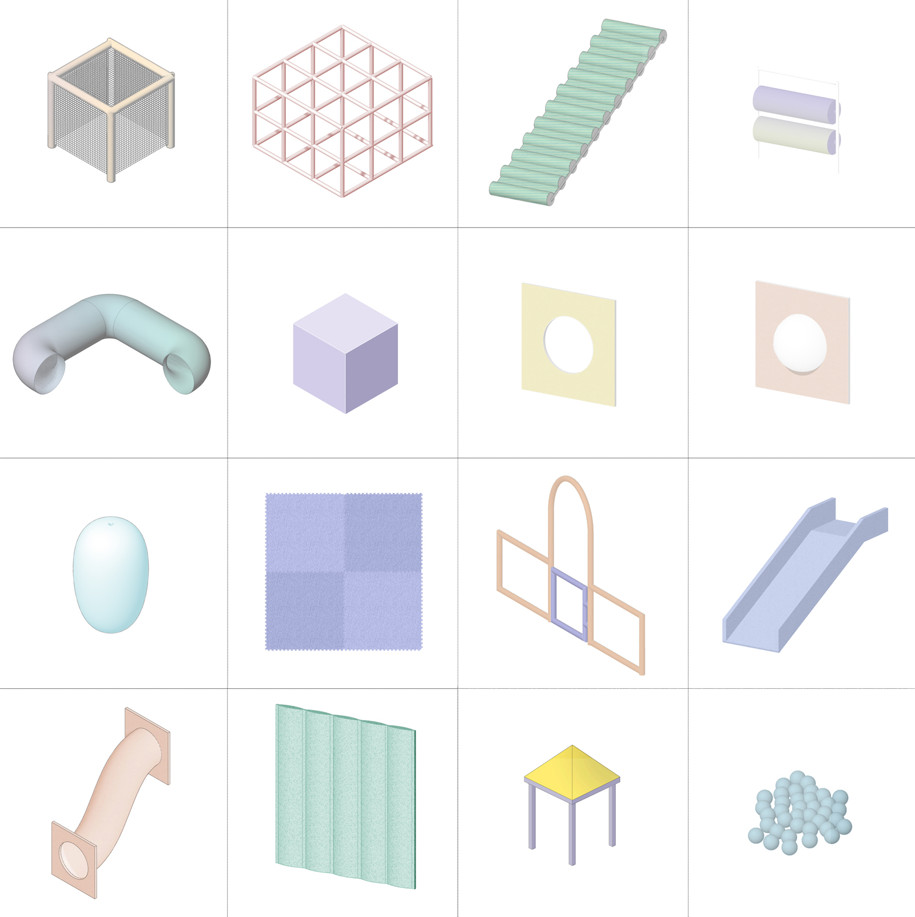 While being paradoxical and at the same time familiar, it works as a stage for people that wouldn't have met elsewhere. Its guests are characters in limbo.
They occupy a double of domestic spaces, while being in distance from everyday reality. Their aimless relaxation at Hotel Ornament turns everyday unserious actions into serious acts. Every act acquires gravity and tension.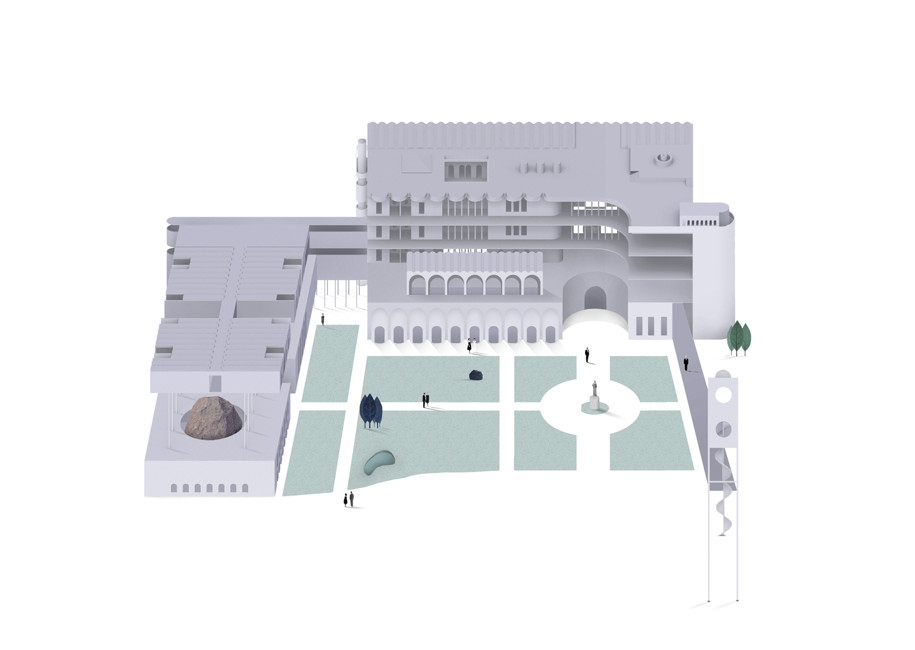 Located nearby a big city, Hotel Ornament is situated on the vertical edge between land and sea. Α geometrical alley guides the guest to the entrance, while the hotel opens wide to the gardens with the austere geometrical plantation and the view to the sea. Its features include a large plage with loungers, where one can relax on long summer days.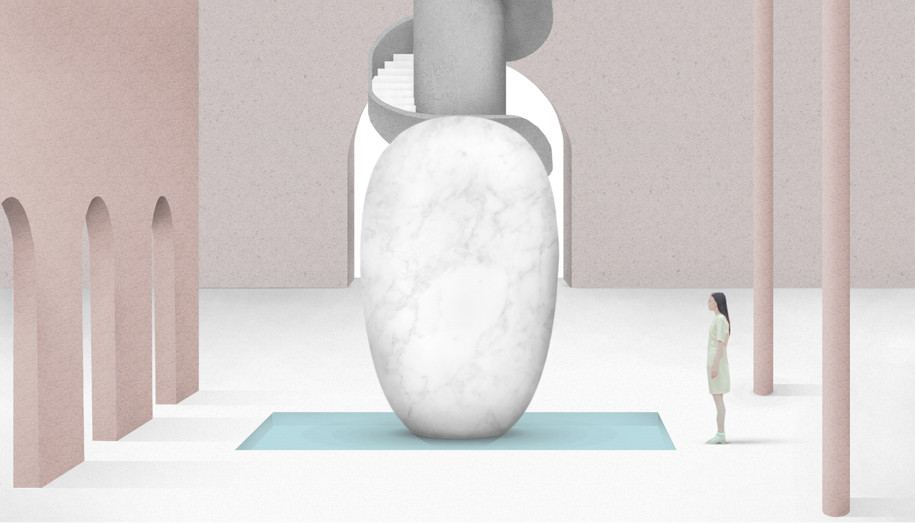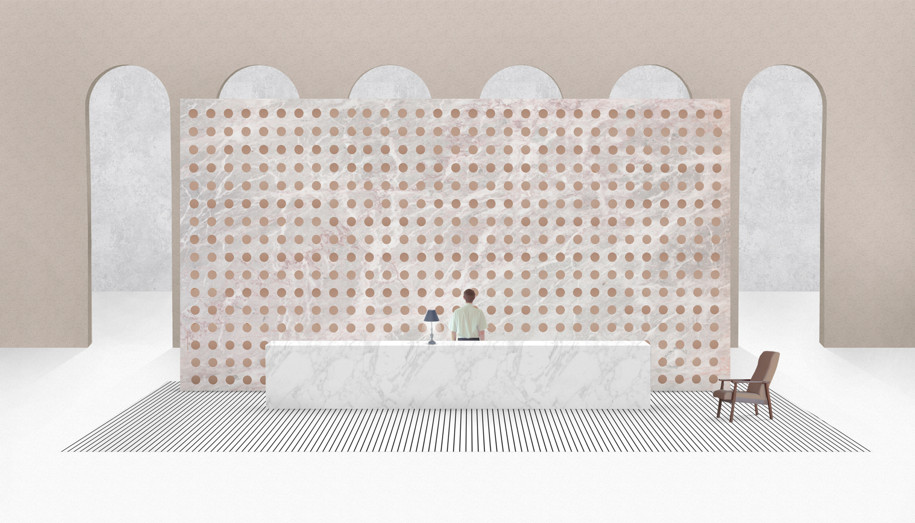 Hotel Ornament is organized in two wings. The Lobby constitutes as the core of the hotel, providing multiple viewpoints to the upper floors. Hotel's restaurant offers a great view of the exterior gardens, while the library and the hearth turn on the inside. The ballroom, situated on the first floor, serves guest's needs for amusement and recreation.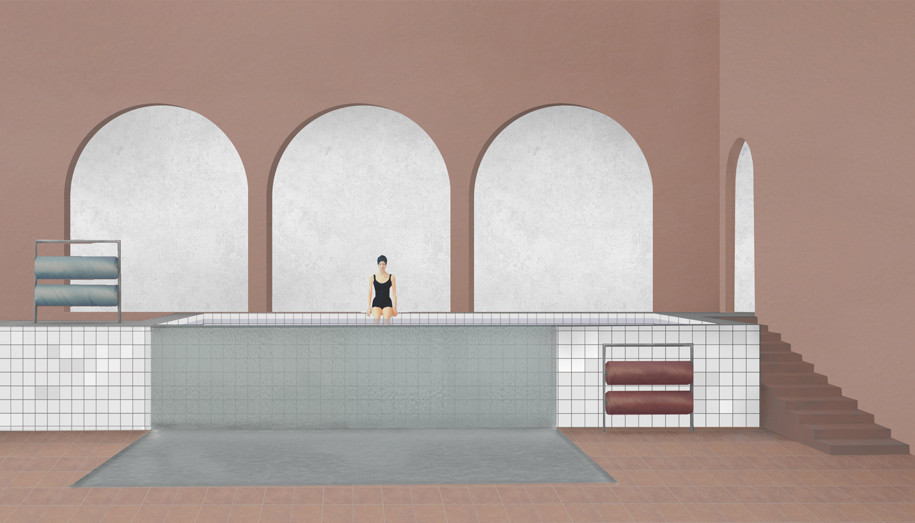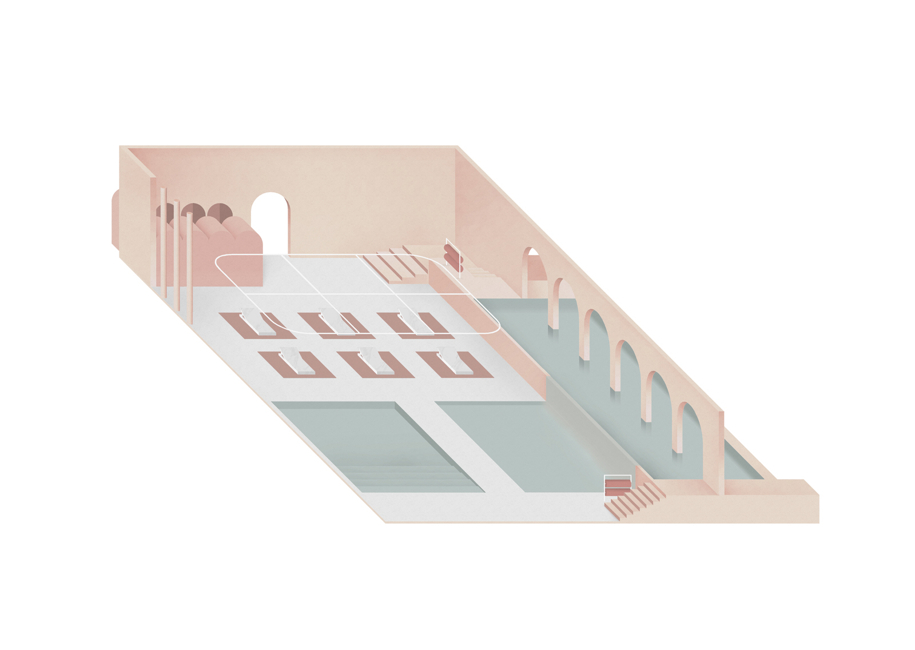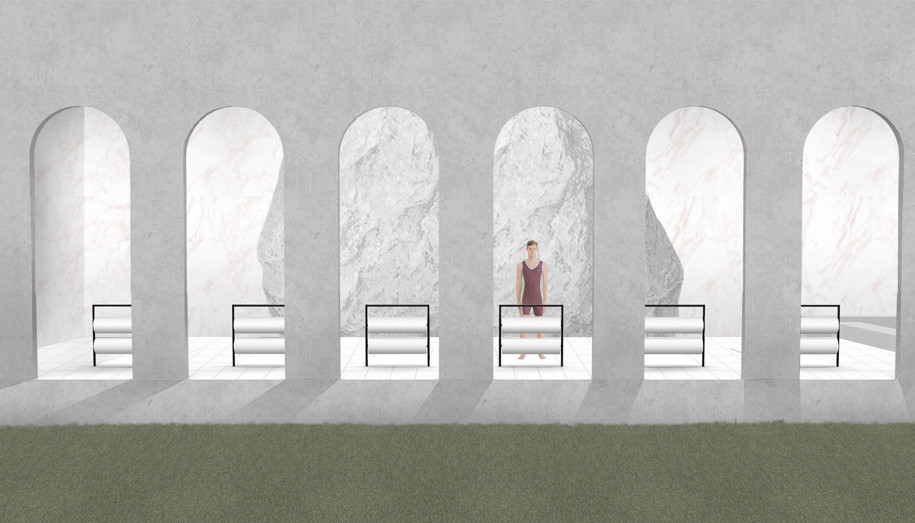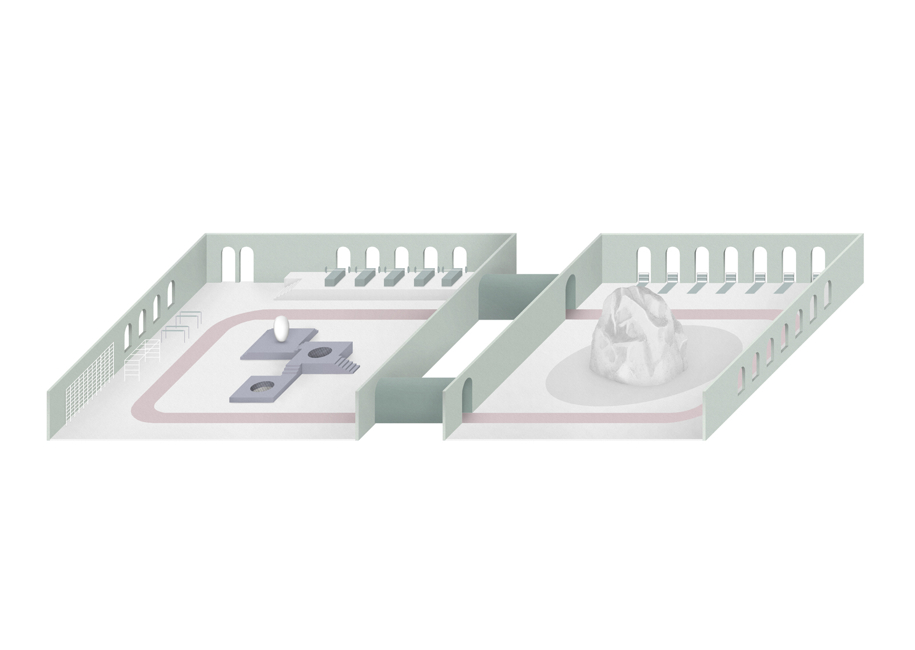 Hotel Ornament has 50 rooms and 150 bedroom doors. The rooms on the floors, are arranged on a rigorous grid and are articulated through a long corridor.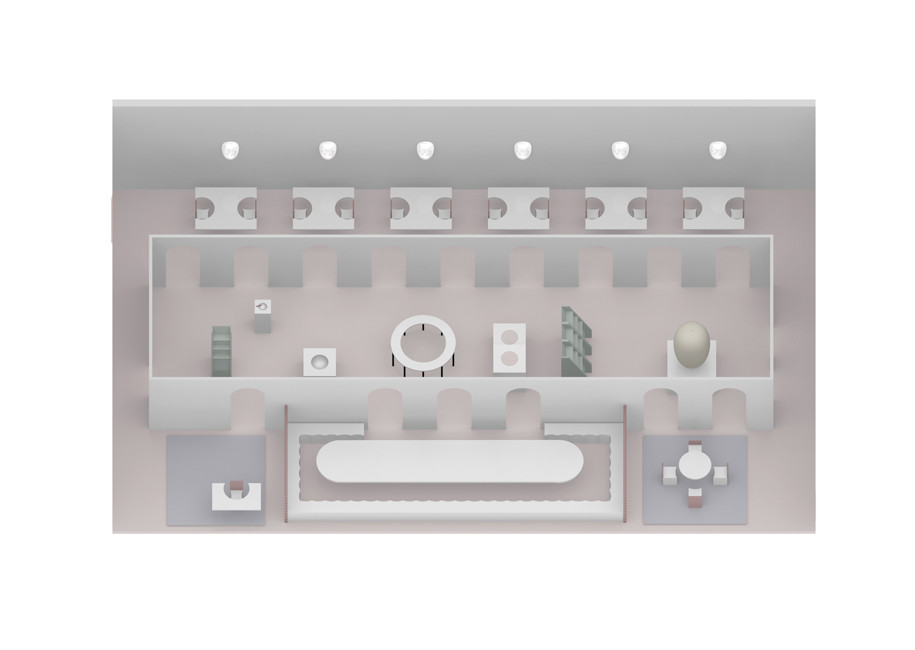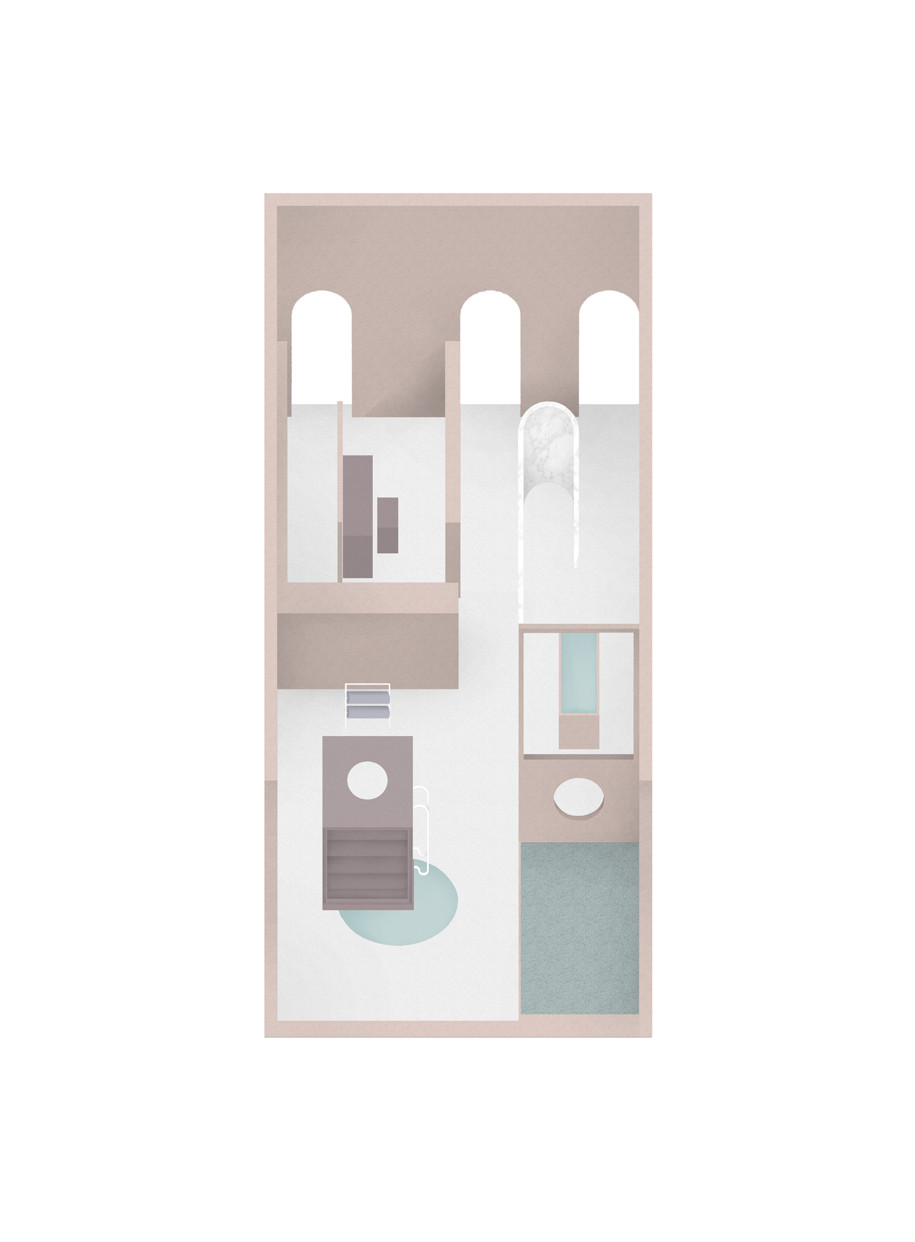 Overall Hotel Ornament functions as a space that encompasses its guests' activity. A stay there serves no other purpose but a sense of freedom based on relaxation, serenity and indifference.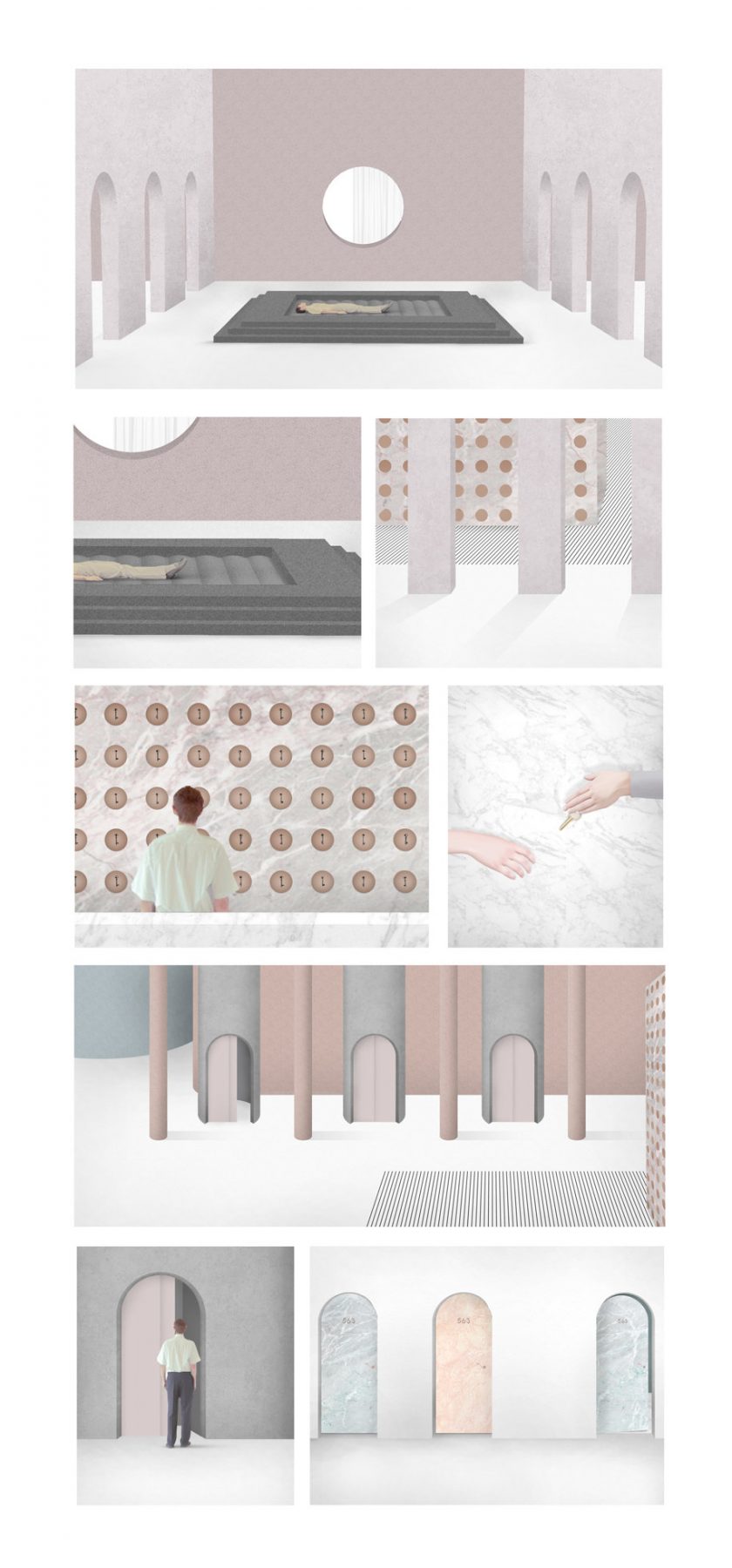 Its spaces do not refer beyond themselves and the aesthetic condition corresponding to them constitutes itself as its own limit. Hotel Ornament has just opened its doors, but has already started to decay. It is a space that resides on a continuous present.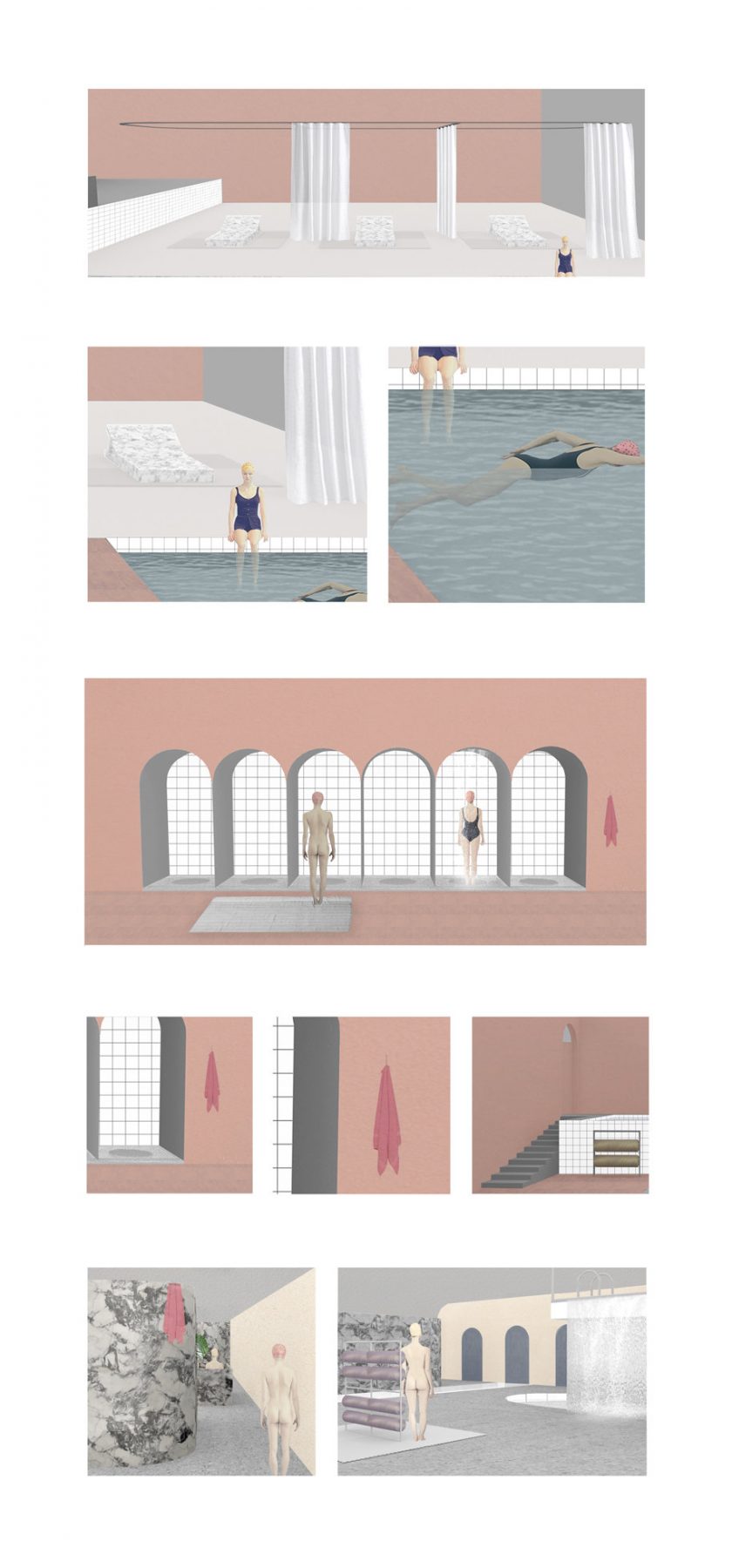 Drawings & Models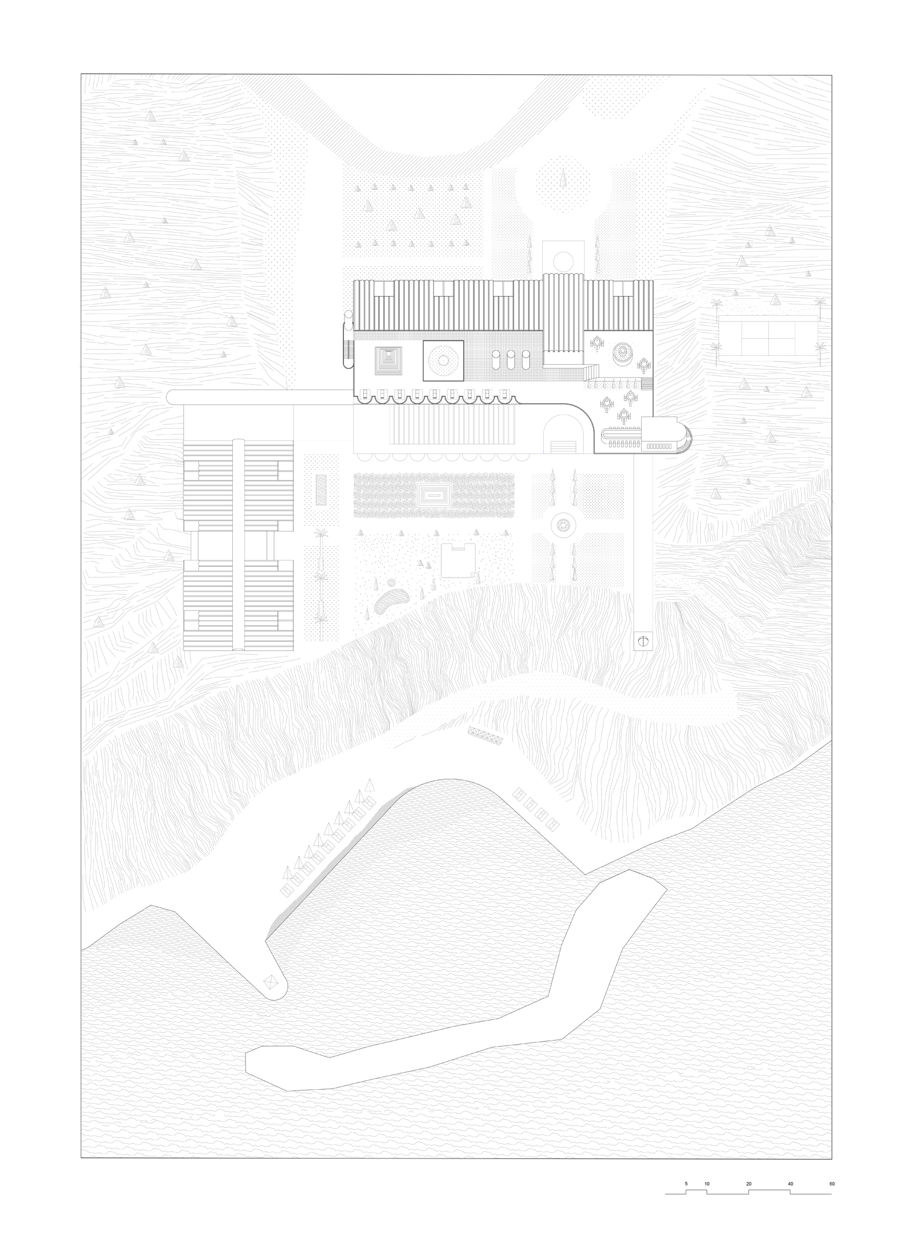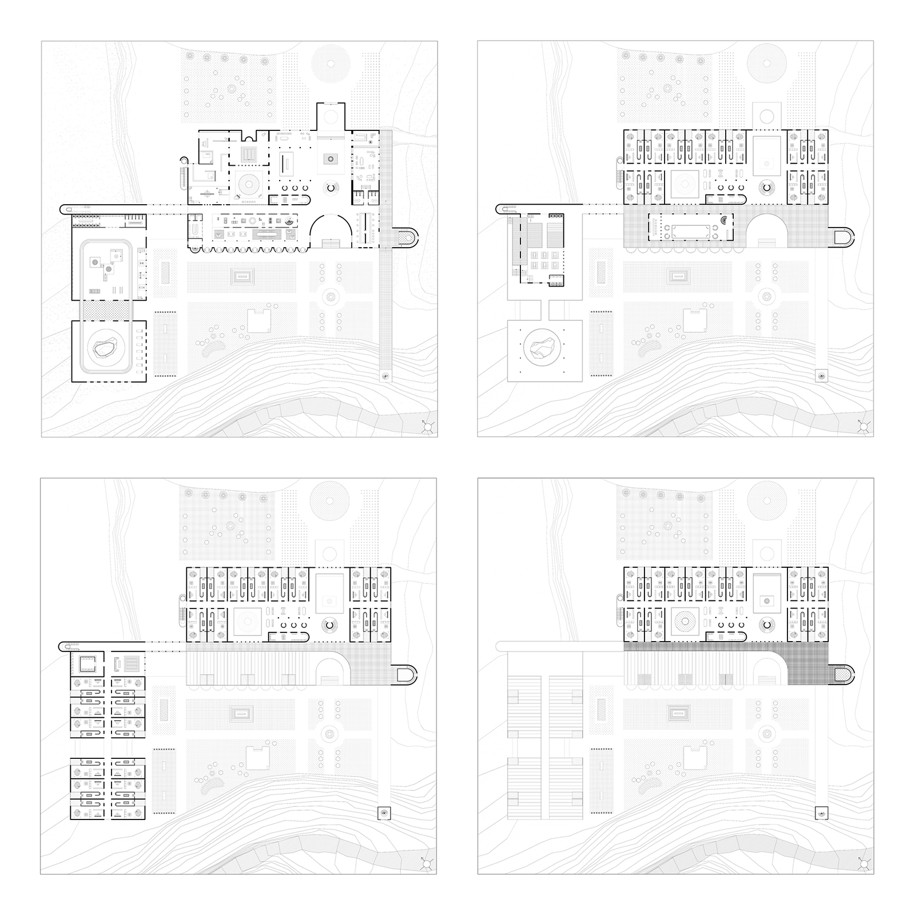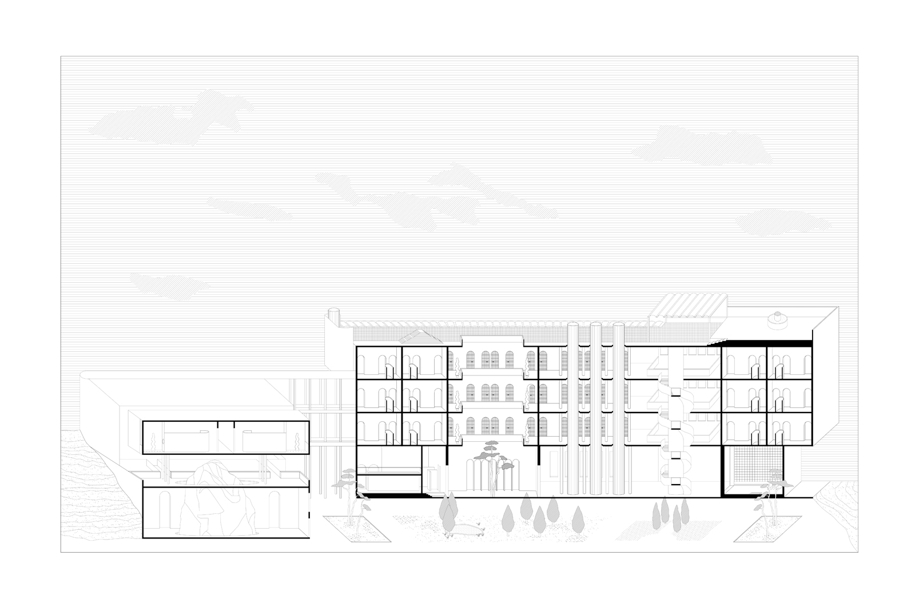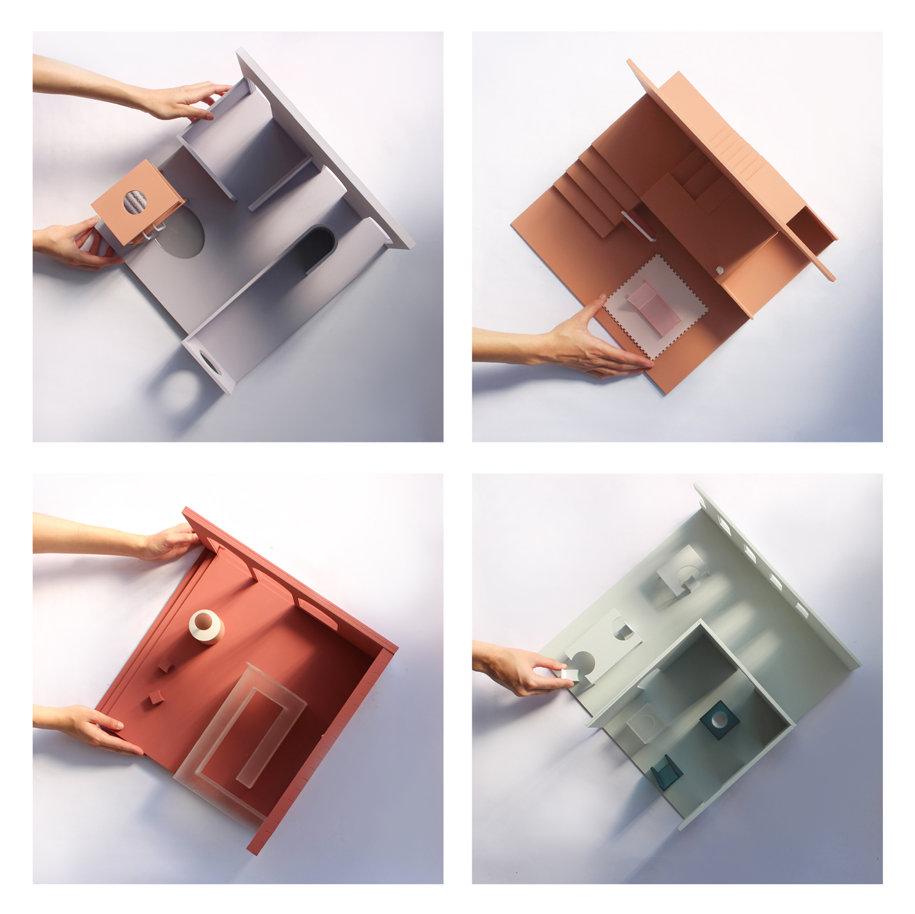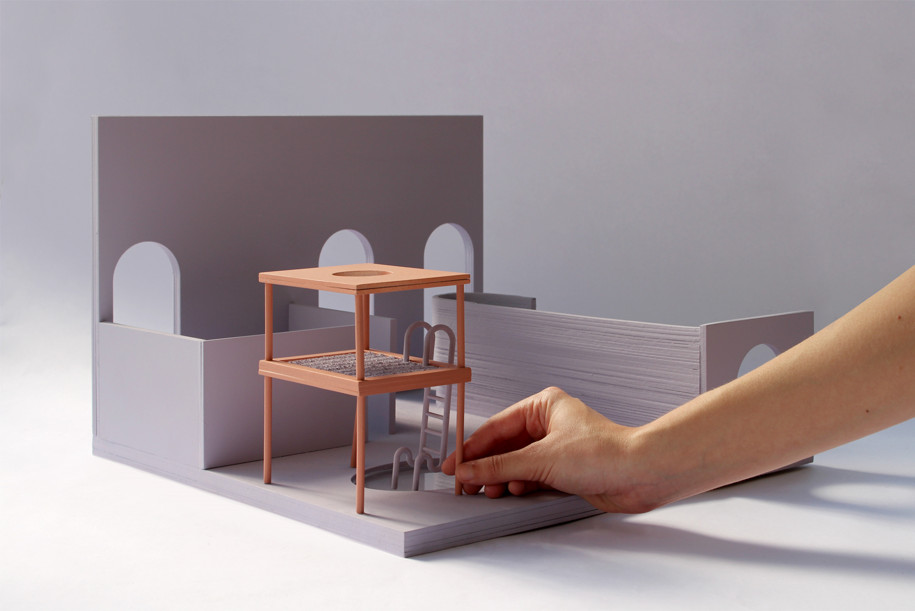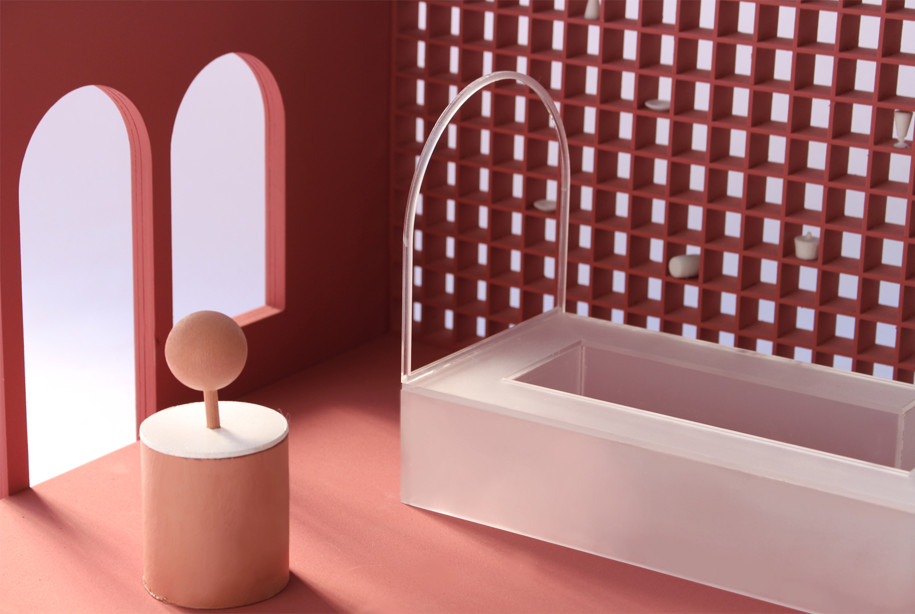 Facts & Credits
Project title  Hotel Ornament: An Extraordinary Place for Ordinary Acts
Students  Charitini Gkritzali, Anna Panourgia
Date  2017-2018
Course  Diploma Design Dissertation / Studio "Ornament"
Supervisor  Apostolos Kalfopoulos, Assistant Professor
Institution  School of Architecture, Aristotle University of Thessaloniki


---
See, also, the diploma thesis of Iason Anastassiou entitled "ATHbnb: Scenarios of the airbnb's sprawl in public spaces", here!
Δείτε, ακόμα, την διπλωματική εργασία του Ιάσωνα Αναστασίου με τίτλο "ATHbnb – Σενάριο εξάπλωσης του μοντέλου Airbnb στο δημόσιο χώρο", εδώ!
READ ALSO:
A garden of farewells | Thesis by Eva Lolou