The proposal concerns the design of a new Lyceum building in the, under- construction, urban extension of the Nea Politeia district of Evosmos, Thessaloniki. The school is positioned in a lot planned to accommodate both a high school and a middle school.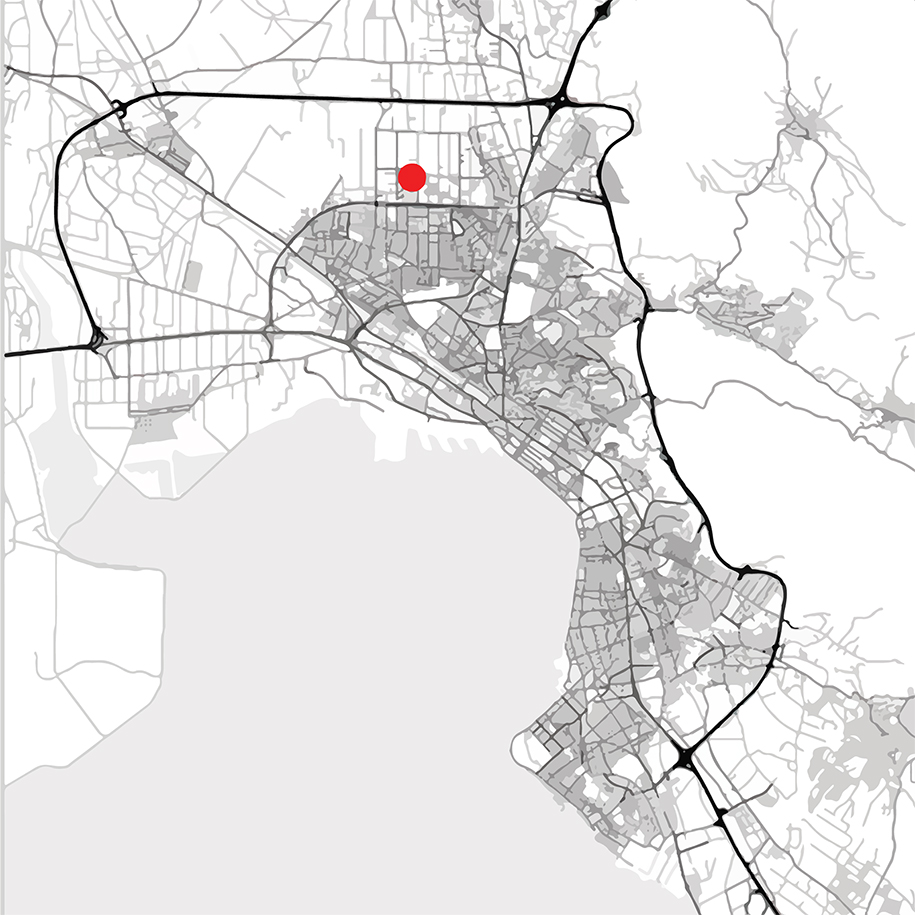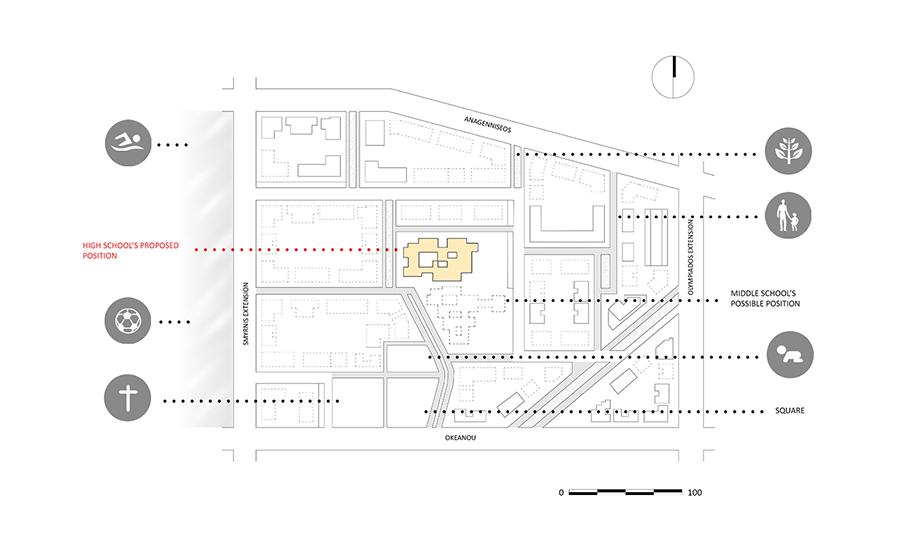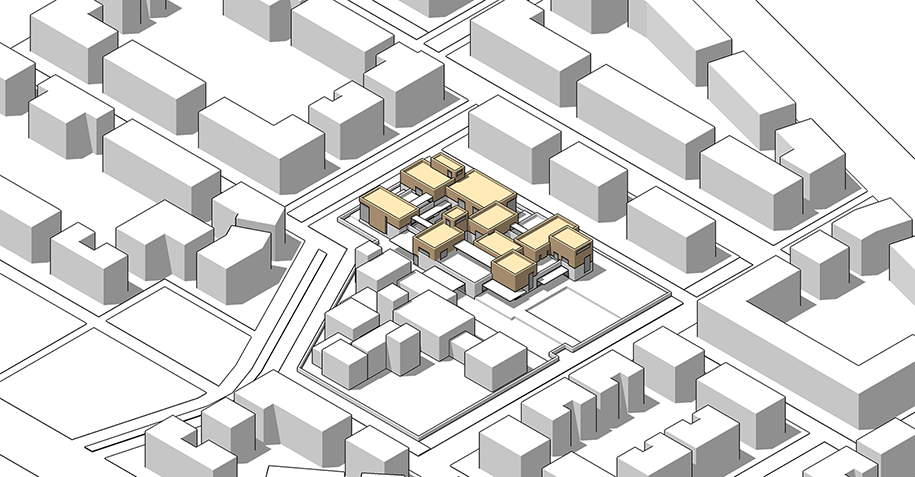 The building is designed in two storeys and a basement and is planned to accommodate 345 students divided in 15 classrooms and 25 teachers and personnel provided with a special office area. For the educational programme's needs the building includes 10 specialized rooms ( a multiuse space, a library, laboratories and workshops ) alongside 12 secondary spaces.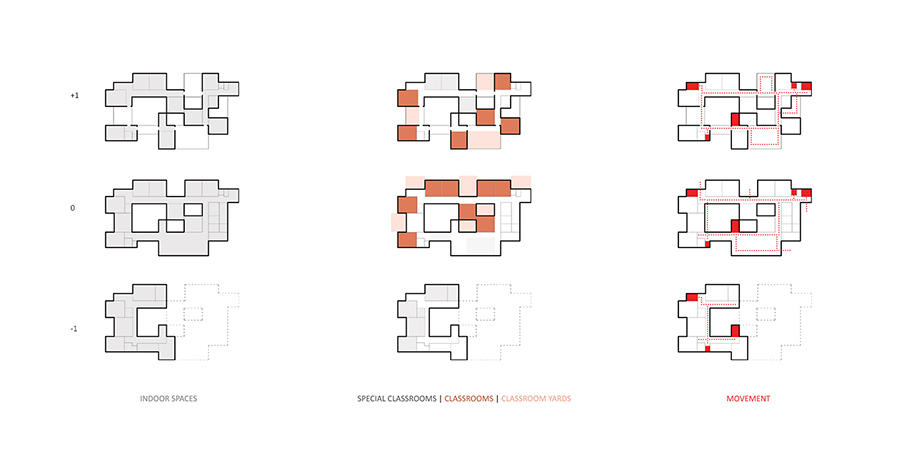 The basic principle of the design is to create a friendly and familiar space for the students renegotiating the school experience and at the same time to provide with a new typology of classrooms which can host new type of lessons.
To achieve the first target, the building is developed as a system of interchanging interior and exterior spaces, each one with a special use dissolving its volume into smaller "humane havens".

The school's multiuse space, which can be turned into a soundproof small amphitheatre, is positioned opposite to the middle school's equivalent space connected through the main outdoor movement axis, for them to be able to cooperatively accommodate events.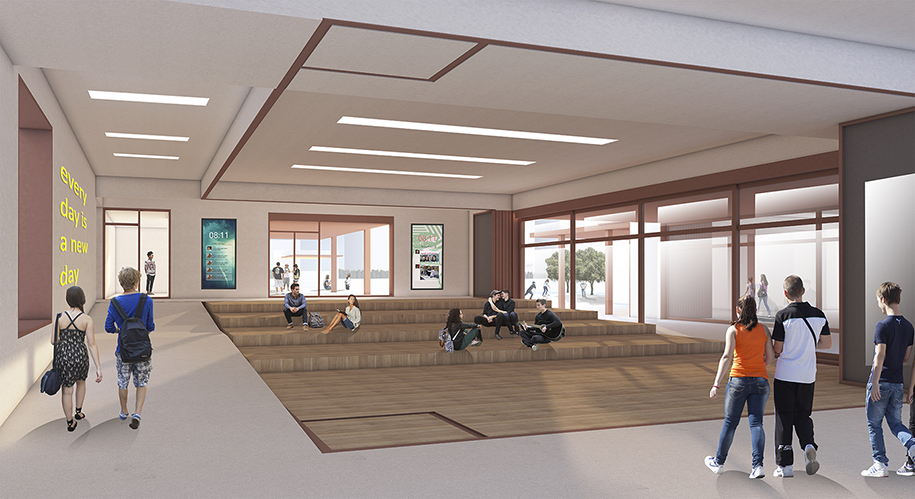 A special care was put to incorporate enough green spaces both through ground floor yards and patios in the first floor as well as to have no dead ends helping students stroll around and enjoy the spaces' experience. Concerning the facades, the building reminds of tetris. Rough textured volumes are attached to smooth textured bases and in the intersection's empties lie the windows and the doors.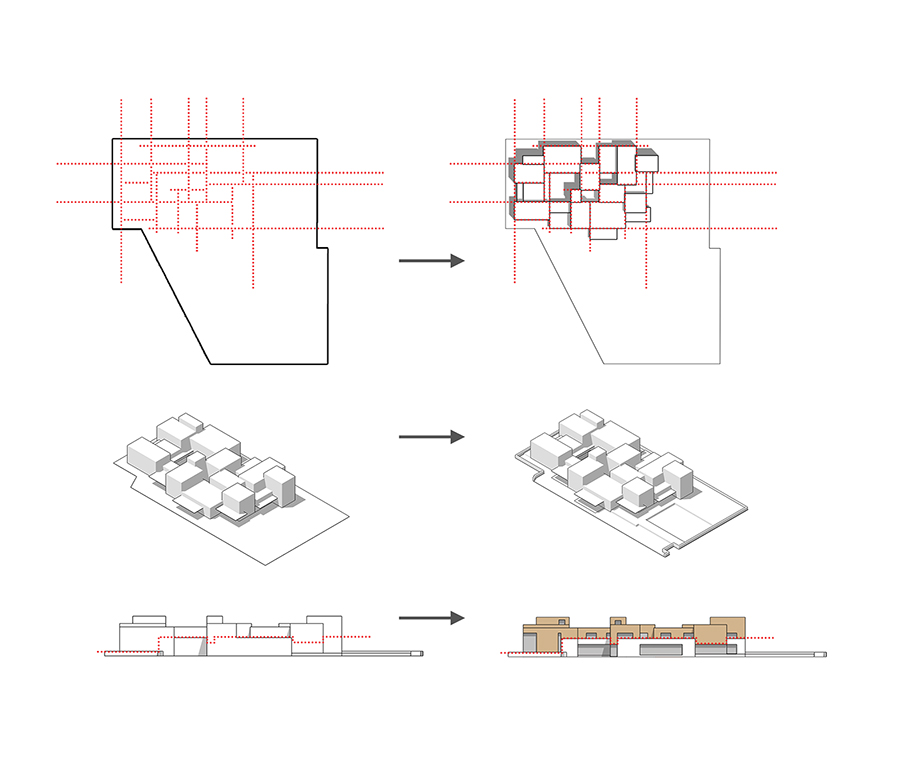 To achieve the second concept's target., the classrooms are designed in a Gamma shaped plan each with an attached antechamber. They accommodate mobile and fixed equipment that offers flexibility in the learning process and all have access to outdoor space available for lesson. This design was chosen to accommodate more teaching scenarios while braking the traditional teacher_centric system and leading to a friendlier, more inclusive and interesting lesson process that nurtures individuality through teamwork.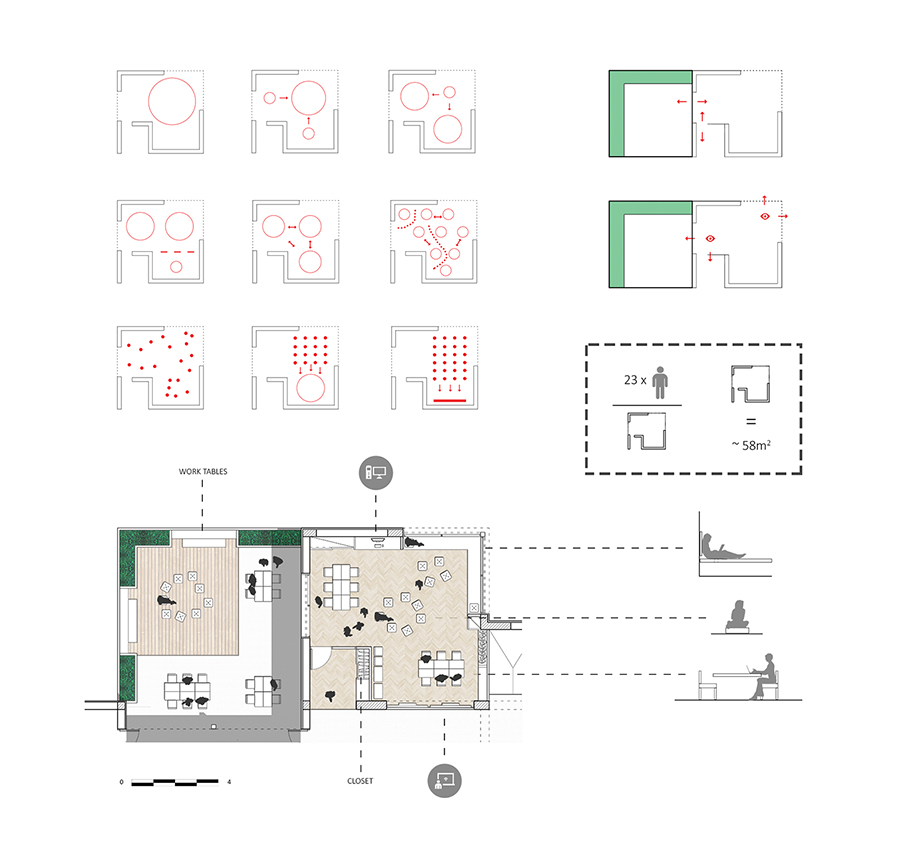 The outdoor spaces were designed as a interconnecting system of specialized yards. In the large courtyard there is a basketball court and a space with fixed gym equipment while scattered we find adequate native planting and resting spots. Smaller yards around and through the building provide spaces to stroll, rest, socialize and learn.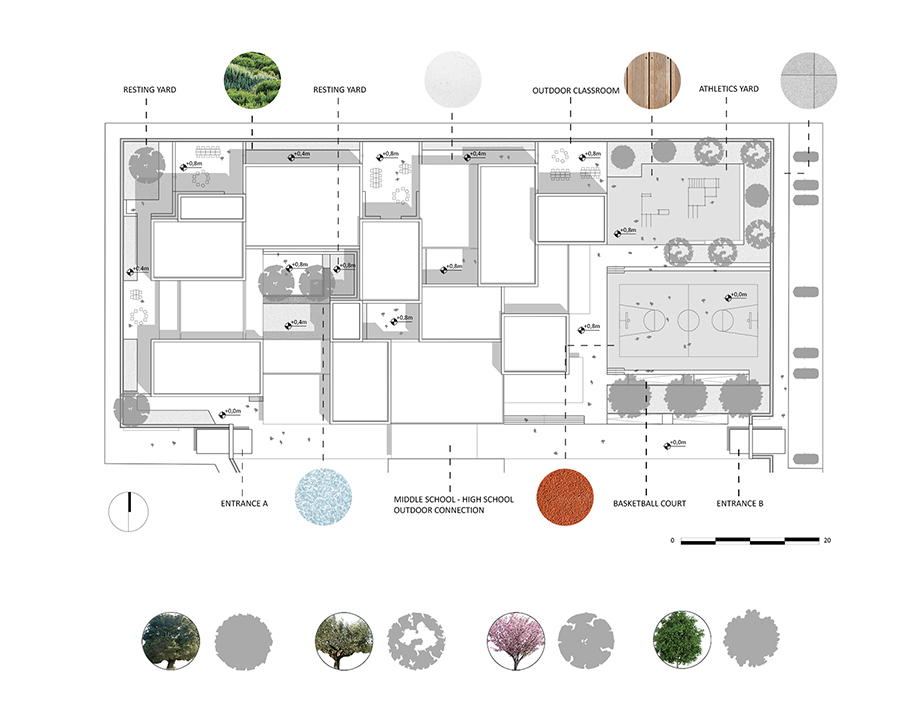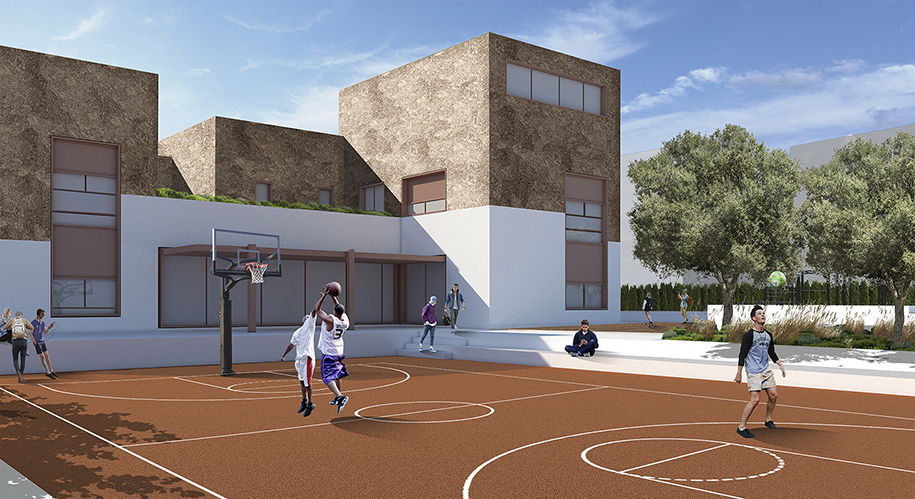 Finally, special attention was given to the bioclimaticity of the building. The atriums, the openings, the adjustable shades and the tops of the staircases, which act as wind towers, all help maintain a constant wind flow to minimize the heat from april to october. During winter, the classrooms' orientation and the exterior insulation system help make best use of the sun's warmth.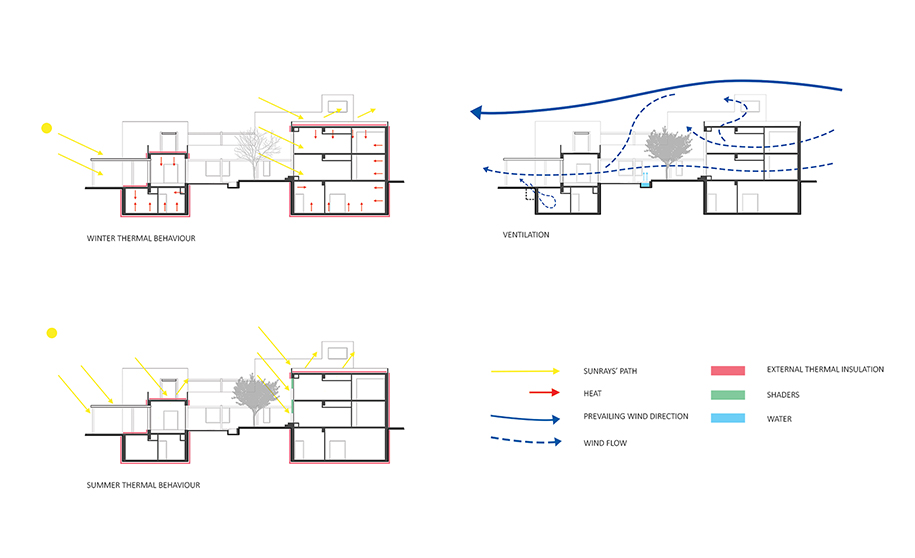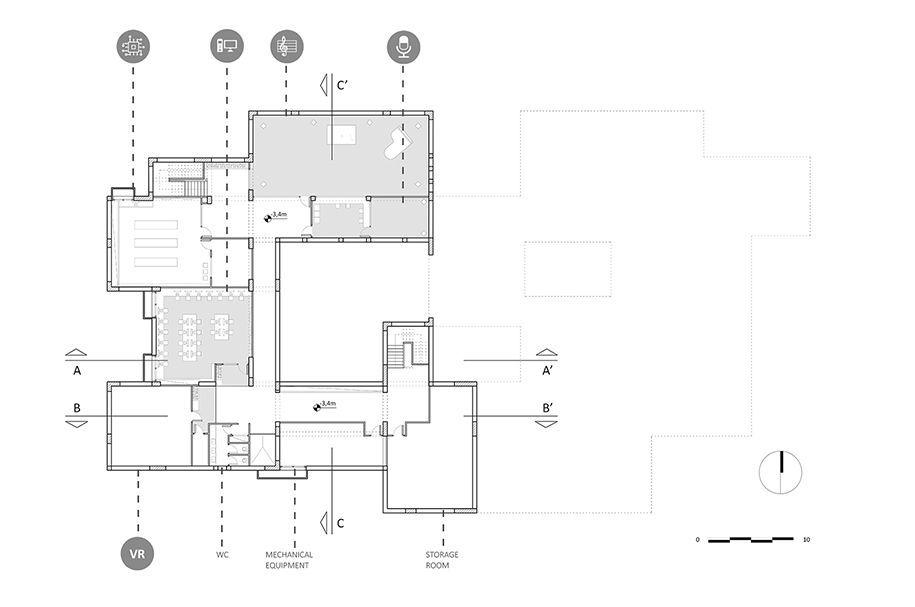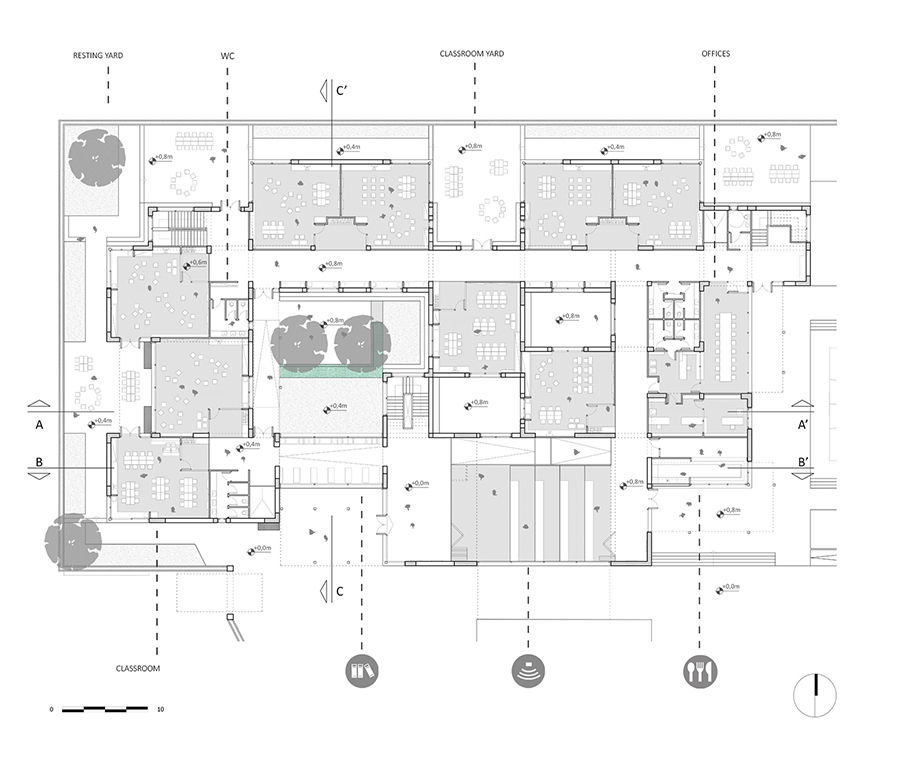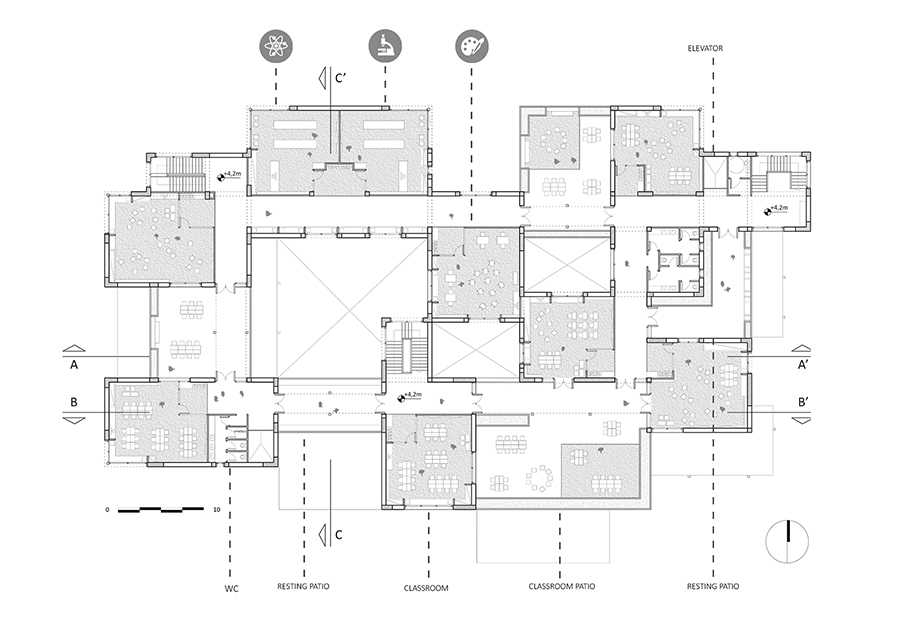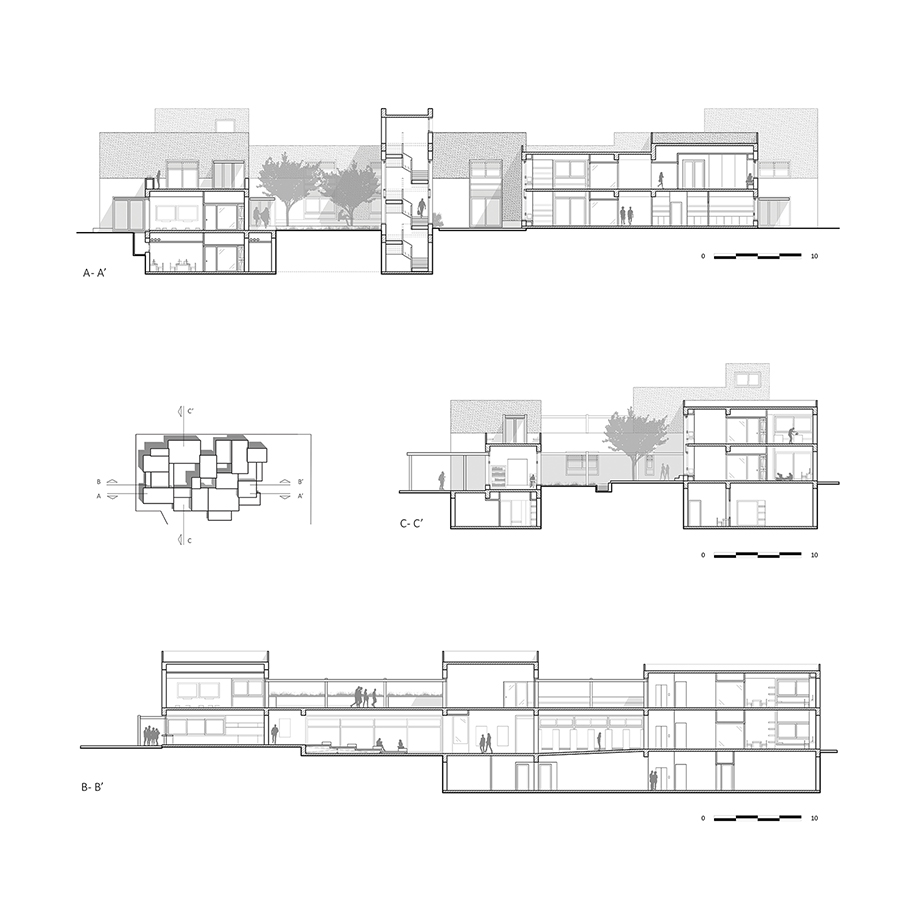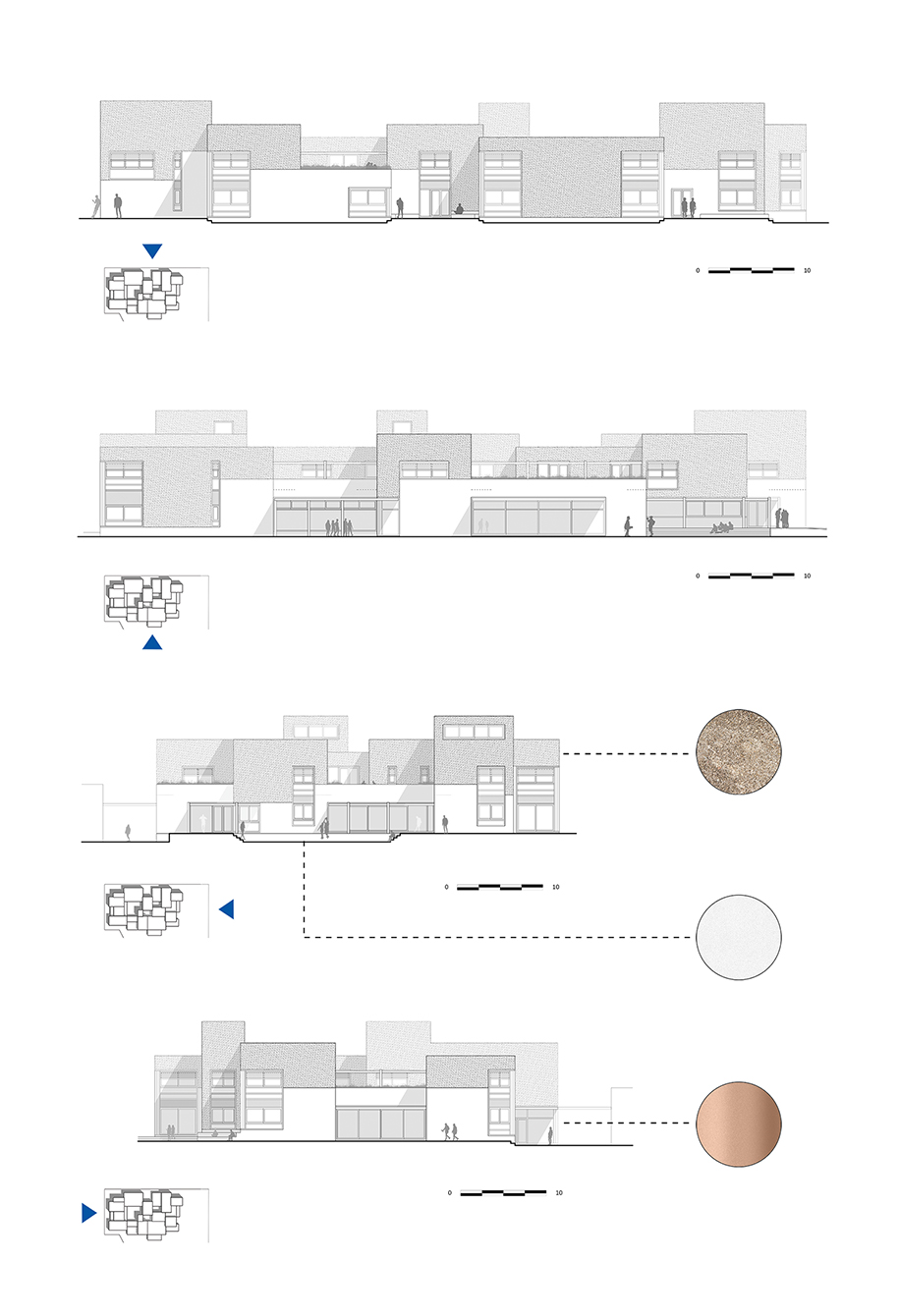 Project Info
Project Name  Designing a Lyceum building in Evosmos, Thessaloniki
Student Panagiotis Kalaitzidis
Supervising Professor Giorgos Mitroulias, Dimitris Philippitzis
School University of Thessaly
Academic Year 2017 – 2018
READ ALSO:
Το Archisearch παρουσιάζει ένα απόσπασμα από το κείμενο του Ανδρέα Κούρκουλα για τους Μανόλη και Δημήτρη Κορρέ | themata