text in

EN, GR
Το Archisearch παρουσιάζει ένα αποκλειστικό απόσπασμα από το πρώτο τεύχος themata κι ένα πολύ προσωπικό κείμενο του Ανδρέα Κούρκουλα για τους Μανόλη και Δημήτρη Κορρέ, μία αφήγηση μέσα από 12 επεισόδια.
-απόσπασμα από το τεύχος themata / κείμενο Ανδρέας Κούρκουλας
…Τον Δημήτρη τον συνάντησα το '71, στο πρώτο έτος της σχολής, να σκαρφαλώνει στη γωνία του αιθρίου του κτηρίου Αβέρωφ, μπροστά στα έκπληκτα μάτια φοιτητών, καθηγητών και των φυλάκων της χουντικής ασφαλείας. Αυτός με γνώρισε στον «μεγάλο αδελφό», τον Μανόλη, που τελείωνε τότε τη σχολή. Τον θυμάμαι, περιτριγυρισμένο από βιβλία, σε ένα μικρό υπόγειο στην πολυκατοικία όπου έμεναν, στην Άνω Κυψέλη. Μας περίμενε με συρραμμένες φωτοτυπίες άρθρων που είχε μαζέψει για εμάς. Με ύφος αυστηρού πατέρα μάς προέτρεπε να σοβαρευτούμε. Αρκετά χρόνια αργότερα θα τον δω σκαρφαλωμένο στην οροφή του πράσινου Μini, που οδηγούσε αργά και σταθερά η γυναίκα του, να πλησιάζει όρθιος, σε πόζα αρχαίου αγάλματος, για να ευχηθεί χρόνια πολλά στον μικρό του αδελφό στα Μελίσσια! Αναγκαστικά, θα περιοριστώ σε λίγα επεισόδια, στην προσπάθειά μου να φωτίσω αναπάντεχες πτυχές αυτής της γνωριμίας.

Επεισόδιο 1_
Με τον Δημήτρη δεν ήμαστε απλώς συμφοιτητές. Γίναμε αμέσως αυτοκόλλητοι. Γρήγορα έγινε ο γνωστός σε όλους «βάλε μου δύσκολα». Από το δεύτερο έτος άρχισε να βρίσκει δουλειές σε τεχνικές εταιρείες, πιτσιρικάς τότε, αλλά πραγματικός δαίμονας. Τον ανακάλυψαν για να τους λύνει τα δύσκολα τεχνικά θέματα. Ήταν τσάμπιον της αναρρίχησης, σπορ άγνωστο τότε στην Ελλάδα, και ο πρώτος, παγκοσμίως, που έφτιαξε τοίχο αναρρίχησης εσωτερικού χώρου. Πήρε δυο πόρτες, άνοιξε τρύπες και, με έναν κουβά από όπου διάλεγε εξαρτήματα, έκανε προπόνηση στο δωμάτιο…

Διαβάστε όλο το κείμενο του Ανδρέα Κούρκουλα για το Μανόλη και το Δημήτρη Κορρέ στη νέα ετήσια έκδοση αρχιτεκτονικής και τέχνης, themata.
Τα σημεία όπου θα έχετε την ευκαιρία να ξεφυλλίσετε και να αγοράσετε το πρώτο τεύχος του περιοδικού themata είναι:
e-shop  

www.themata-mag.com

Book Plus (Πανεπιστημίου 37, T: 21 0322 2300)

Marneri Gallery (Λεμπέση 5, Κηφισιά, Τ: 21 0861 9488)

International Press (Πανεπιστημίου 73, Αθήνα, Τ: 21 0321 0989)

Koukoutsi

   (Σκουφά 81, T: 21 0361 4060)  

Metamatic TAF (Νορμανού 5, T: 21 0323 8757)

Philos Athens (Σόλωνος 32, T: 21 0361 9163)

Texto Lexikopoleio (Στασίνου 13, Αθήνα, T: 21 0723 1201)

Ευριπίδης

  (Ανδρέα Παπανδρέου 11, Χαλάνδρι, Τ: 21 0680 0644)

Επί λέξει  (Ακαδημίας 32, Τ: 21 0338 8054)

Κέντρο Πολιτισμού Ίδρυμα Σταύρος Νιάρχος – ΚΠΙΣΝ  (Λεωφ. Συγγρού  364, Αθήνα, T: 21 6809 1000)

Μουσείο Μπενάκη  (Πειραιώς 138, Αθήνα, Τ: 21 0345 3111)

Μωβ Σκίουρος

 (Πλατεία Καρύτση 4, Αθήνα, T: 21 0325 1872)

Πολιτεία  (Ασκληπιού 1-3, Αθήνα, T: 21 0360 0235)

Σπόρος, (Γεωρ. Δροσίνη 7, Κηφισιά, Αθήνα, T: 21 0808 6404)

Φωταγωγός

   (Κολοκοτρώνη 59Β, Αθήνα, T: 21 0383 9355)
Περισσότερες πληροφορίες θα βρείτε στο επίσημο website του περιοδικού καθώς και στο facebook page, instagram.
___________________
Μπείτε στη σελίδα μας στο Facebook για να συμμετέχετε στην κλήρωση για ένα δωρεάν αντίτυπο, κάνοντας like και σχόλιο στο post!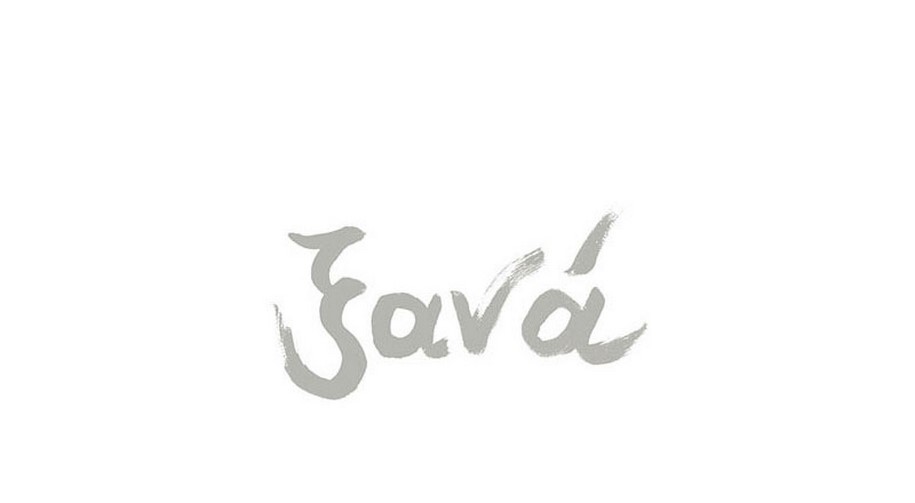 Archisearch presents an exclusive excerpt from the first issue of themata and a very personal text by Andreas Kourkoulas for Manolis and Dimitris Korres, a narrative through 12 episodes.
– text by Andreas Kourkoulas  
…My first encounter with Dimitris was in 1971: he was that freshman at the Polytechnic School, climbing over a corner into the inner courtyard of the Averof Building, under the shocked gaze of students, professors and Junta security guards. It was he who introduced me to the "big brother", Manolis, who was then in his final year of his Architecture degree. I remember Manolis, in a tiny basement of the apartment block in Kipseli, where the two brothers lived, surrounded by tall heaps of books. He was waiting, with a number of photocopied articles he had stapled and gathered for us. In a strict, paternal tone, he urged us to get serious. Years later, I'd see him in the upright pose of a classical statue, on the roof of his green Mini Cooper, his wife driving slowly and steadily, on his way to wish his little brother, who lived in Melissia, a happy birthday. I will have to restrict myself to recounting only a few episodes, in an effort to shed light on the most exciting parts of our acquaintance.

Episode 1_
Dimitris was not just my fellow student. We quickly became inseparable. Before long, he had become known to everyone as "Try me". While only in his second year, he began looking for work at construction companies, still a young lad, but a real fiend. They took him on to solve their complex technical problems. He was a climbing champion, still an unknown sport in Greece at the time, and the first person in the world to build an indoor climbing wall. He bored holes in a couple of doors and practised indoors, with a bucket full of equipment to choose from…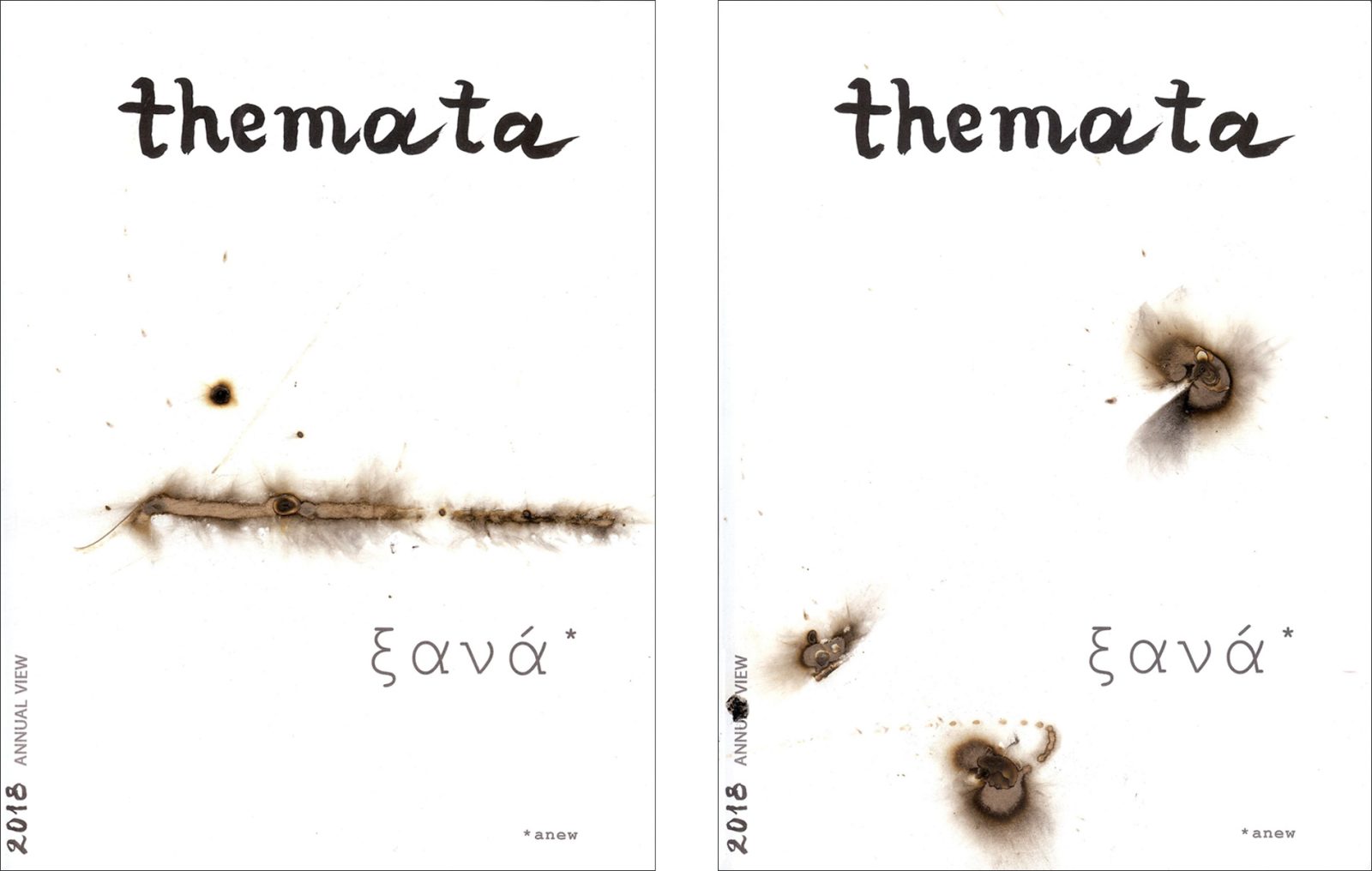 Read the full text in themata.
More information could be found on the official website of the magazine:
1. e-shop: themata-mag.com    
2. Benaki Museum (138 Pireos & Andronikou St. 118 54 Athens, T: 21 0345 3111)
3. Evripidis  (11 Andrea Papandreou St Chalandri, 152 34 Athens, Τ: 21 0680 0644)
4. Koukoutsi (81 Skoufa St. 106 80 Athens, T: 21 0361 4060)
5. Mov Skiouros (4 Sq. Karitsi St. 105 61 Athens, T: 21 0325 1872)
6. Politia (1-3 Asklipiou St., 106 79 Athens, T: 21 0360 0235)
7. Sporos  (7 George Drosini St. Kifisia, 145 62 Athens, T: 21 0808 6404)
8. Stavros Niarchos Foundation Cultural Center -SNFCC (364 Sigrou av. Kallithea, 176 74 Athens, T: 21 6809 100)
9. Fotagogos (59Β Kolokotroni St. 105 60 Athens, T: 21 0383 9355)
10. International Press (Omonoia Str. 71, Athens, Τ: 210 3210989)
11. Book Plus  (Panepistimiou Str. 37, T: 21 0322 2300 )
12.  Marneri Gallery  (Lebesi Ster. 5, Kifisia, Τ: 21 0861 9488)
13. Metamatic TAF (Normanou Str. 5, T: 21 0323 8757)
14. Philos Athens (Solonos Str. 32, T: 21 0361 9163)
15. Texto Lexikopoleio (Stasinou Str. 13, Athens, T: 21 0723 1201)
16. Epi Lexei  (Akadimias Str. 32,  Τ: 21 0338 8054)
______
READ ALSO:
Experience by Phaidon is the most comprehensive monograph on Olafur Eliasson's portfolio to date