Experience spans Eliasson's career to date via images of his installations, sculptures, paintings, photographs, films, architectural projects, and interventions in public space – each with an extended caption to guide readers through the work. 
"Eliasson has a faith in the improving power of art that has been out of fashion since Victorian times." 
—The New York Times
Conceived in close collaboration with the artist, this survey tracks almost three decades of Eliasson's artistic practice – including works completed in 2018. Hundreds of illustrations are introduced by a perceptive essay by art historian Michelle Kuo and an interview with Eliasson.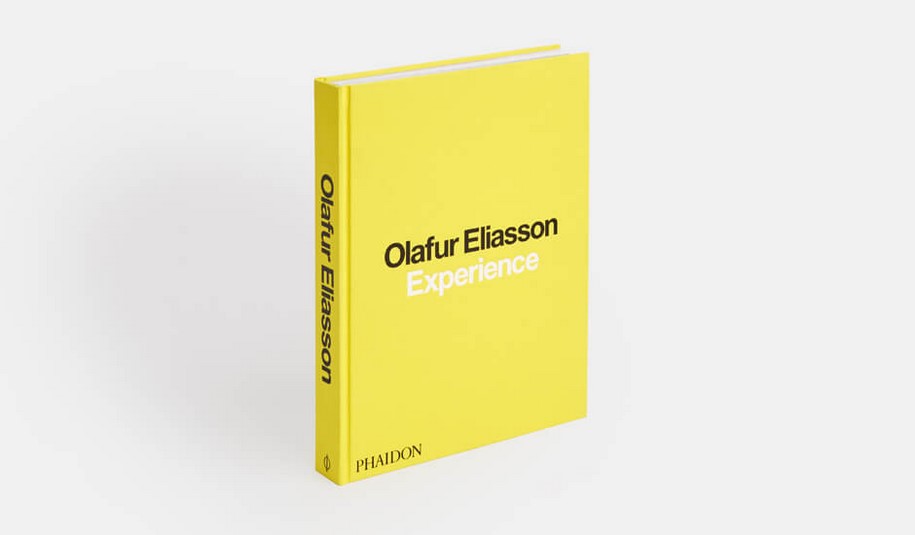 The book provides an unparalleled overview of his creative output, which speaks to an astonishingly varied audience, from large-scale installations such as The weather project, which drew over two million visitors to London's Tate Modern in 2003-4, to smaller, more delicate works, such as watercolours, compasses, and glass works. Views of his dynamic studio in Berlin round out the picture.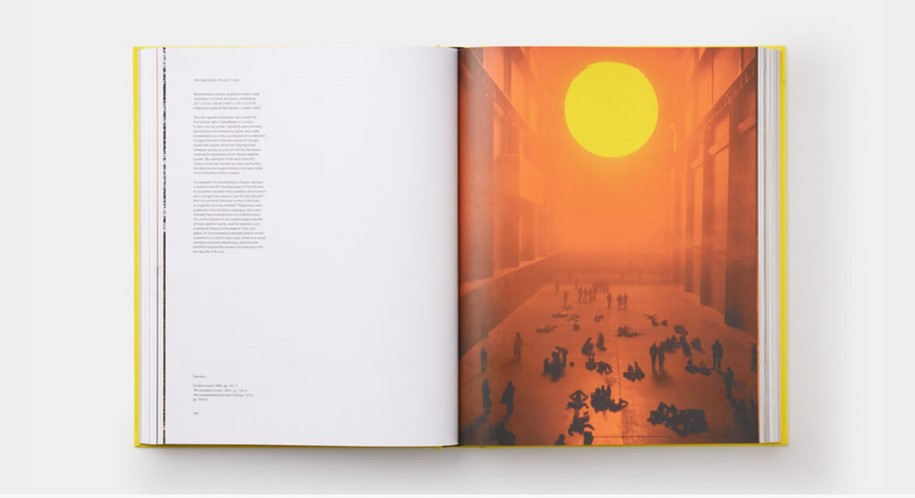 An inspiring guide to the work of one of today's most multi-faceted and influential artists, Experienceincludes such pivotal artworks as Green river (1998), Ice Watch (2014), and Waterfall at the Palace of Versailles in Paris (2016), and gives an invaluable glimpse into many of his lesser-known works. It also features brand-new projects A view of things to come, Reality projector, and The unspeakable openness of things, which was installed in Beijing in March 2018.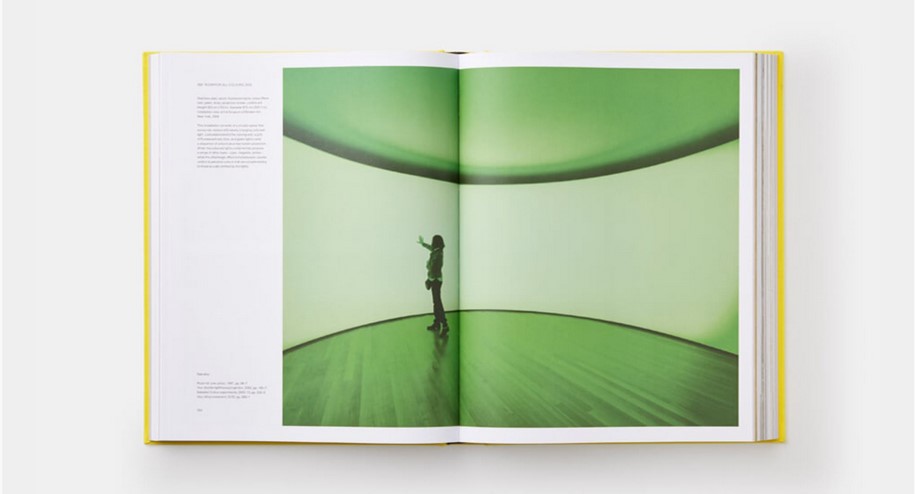 Bound in a vibrant yellow cloth emblazoned on the back with an image of Beauty (1993), Olafur Eliasson: Experience opens with an perceptive essay by Michelle Kuo, a curator at the Museum of Modern Art, New York, and former editor in chief of Artforum. Kuo describes how much of Eliasson's practice evokes the Gesamtkunstwerk, or total work of art, by "constructing immersive and multisensory environments in order to elicit and perturb our impressions of color, light, sound, and material."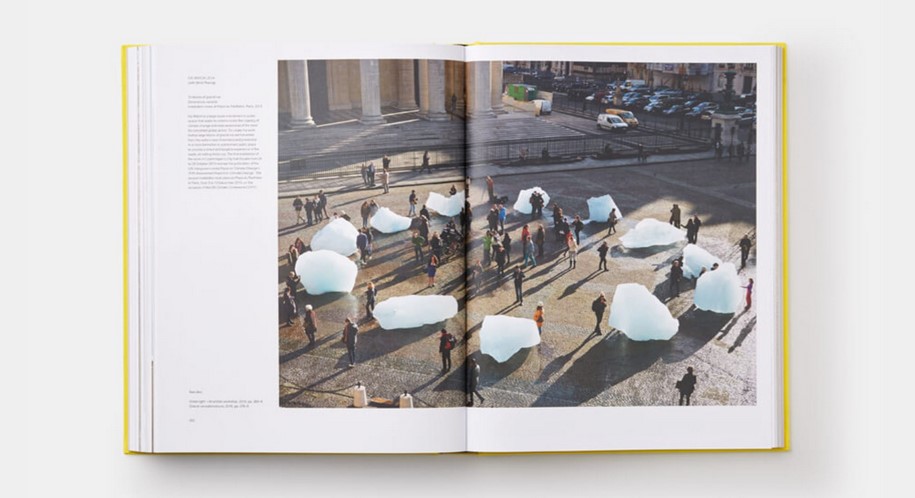 Experience is an inspiring guide to the work of one of today's most multi-faceted and influential artists.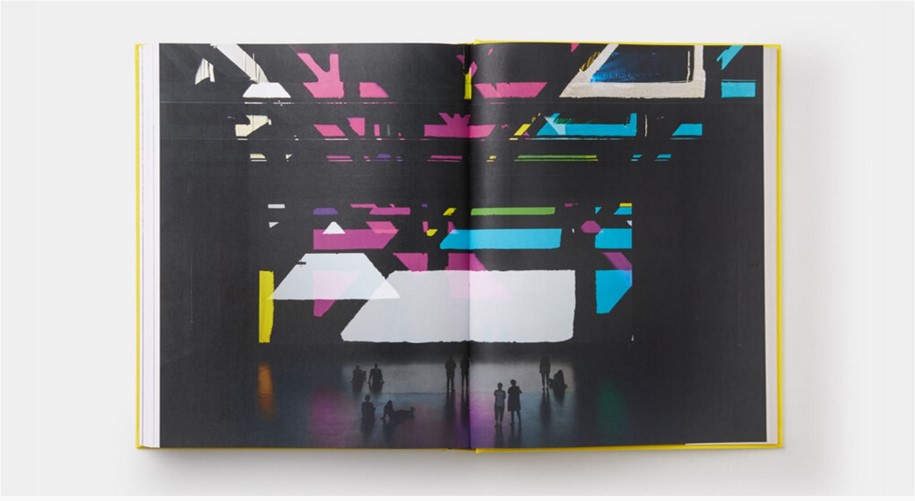 A conversation between the artist and his long-time collaborator Anna Engberg-Pedersen gives new insight into his creative process, as do exclusive photographs of his Berlin studio, where Eliasson works with more than a hundred team members. A full chronology completes the monograph.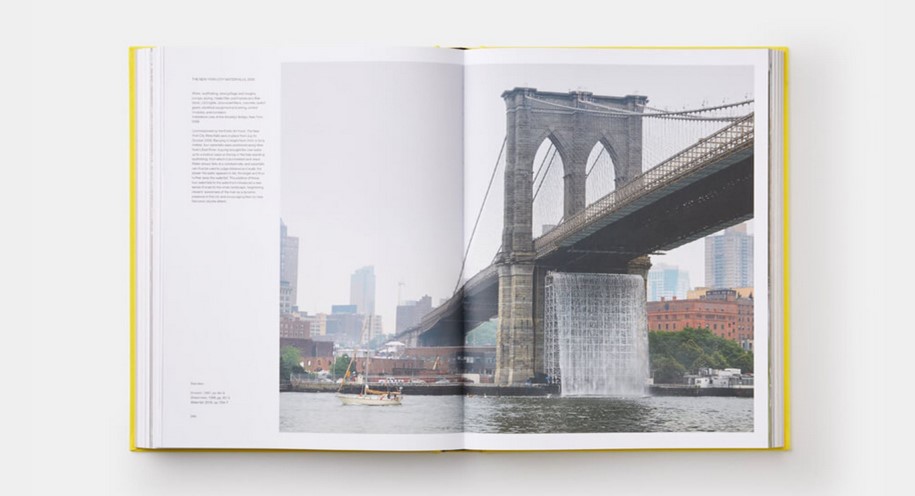 Engaging and timely, Olafur Eliasson: Experience is the ultimate companion to one of the most multi-faceted and infl uential artists working today. This bold volume will be published ahead of a major retrospective opening at the Tate Modern, London in July of 2019 and will appeal to contemporary art enthusiasts worldwide.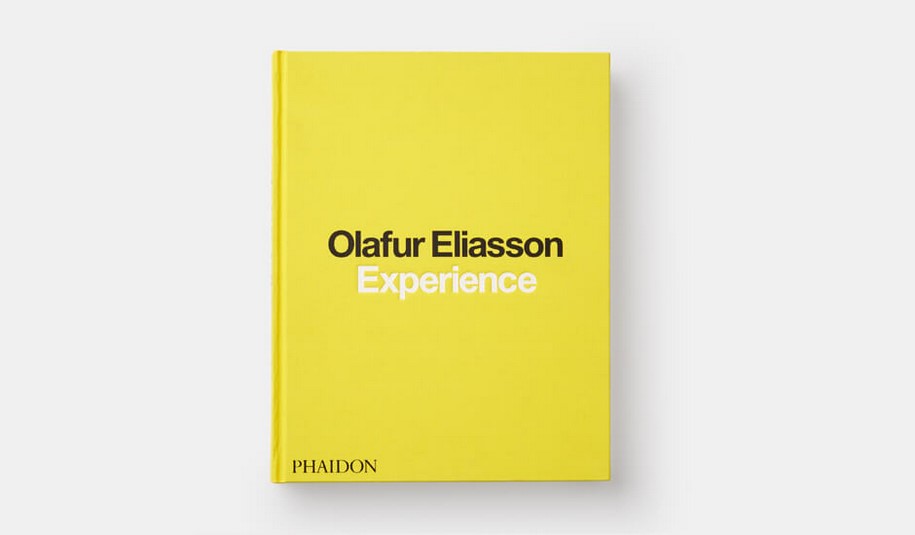 Info
Book title  Olafur Eliasson: Experience
Authors Olafur Eliasson, with an introduction by Michelle Kuo
Pub Date October 22, 2018
Editions  Phaidon
Format Hardback
Size 305 x 238 mm (12 x 9 3/8 in) 
Pages 440 pp
Illustrations  500 illustrations 
ISBN  9780714877587
READ ALSO:
Mitsis Rodos Village Beach Hotel & Spa revamping and interior design by MKV Design