Archisearch is organizing a second series of podcasts within the Archisearch Talks initiative, with title Photographer's Eye. Vassilis Bartzokas is talking with some of the greater contemporary photographers.
On Friday, Vassilis Batzokas talked with Andrew Prokos, a New York based photographer, whose works incorporate architectural elements and sweeping natural and urban landscapes. His renowned views of New York and other cities around the world are composed of multiple high-resolution images merged to form astonishingly detailed large-scale photographs. Andrew's body of work includes experimental series such as Inverted, Night & Day, and Metropolis Abstracted. These series utilize negative imagery, abstraction, and long exposure times to offer a contemporary perspective on landscape and architectural photography. Andrew has won numerous awards during his career, including the International Photography Awards, Prix de la Photographie, and American Photography, and was recently included in Artsy's list of Critically Acclaimed Photographers for his fine art photography.
Before focusing on photography, he was working in the advertising field in New York: "I was doing my own photography on the side, but I didn't believe I could be a professional. But I lost my job, as many other people in the early '00s. I decided that if I wanted a career in photography, I had to devote myself to it. I spent a year photographing, building my website. Within this year I was already selling and licensing images, getting commercial shoots. I never looked back".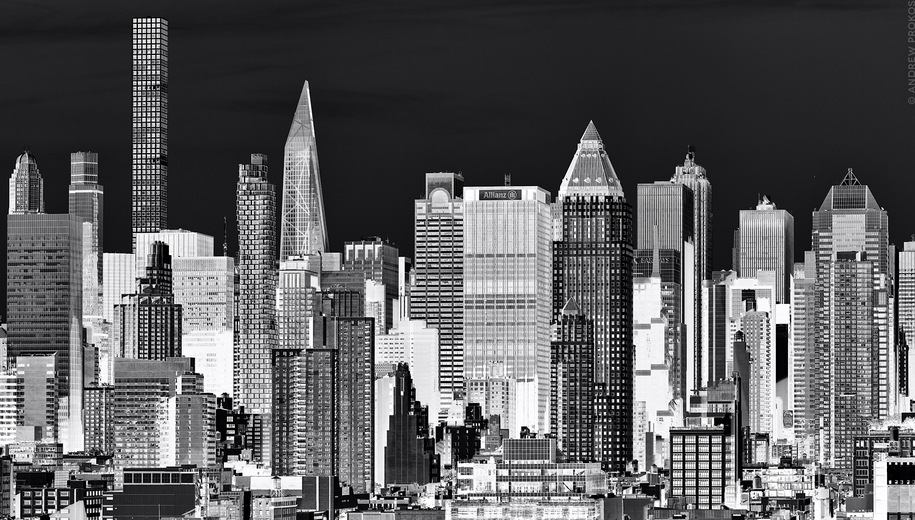 For Andrew, in Fine Art photography, the goal is not really to document: "It is more about the artist expressing their personal viewpoint and vision, than the subject. When you are shooting with a fine art intent, you are not concerned with the reality".
In terms of the photography market, he mentions that: "It is important for young photographers in Greece, to think of their market not as just Greece, but all of Europe, that has a huge, wealthy and developed art market".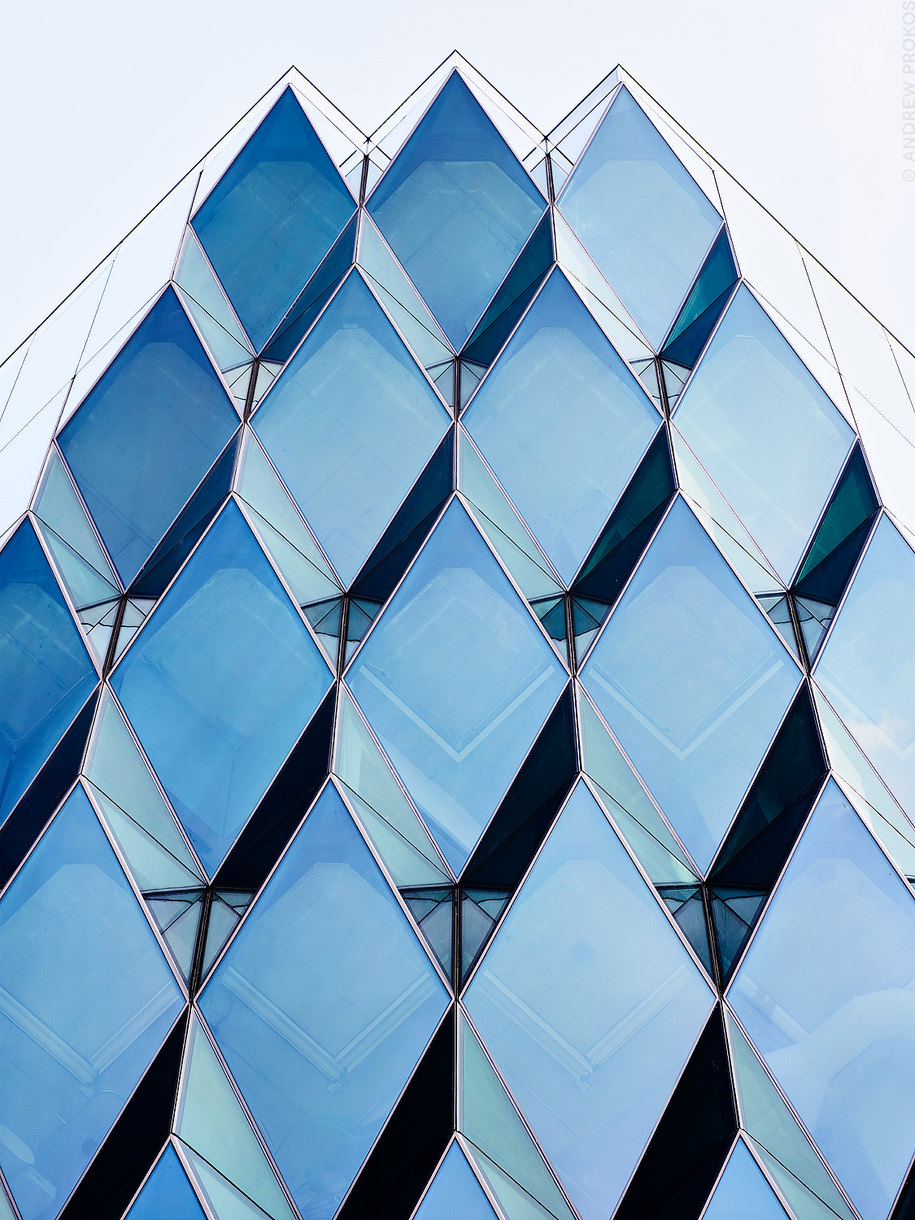 His first impression is that a professional photographer cannot photograph every subject equally well: "However, they can probably learn to do it as well. So, the most important thing about being a professional, is that you can teach yourself and do it through learning and failure, train".
About the representation of Fine Art photography in the Galleries, he thinks that: "It is a little bit of a golden age. Fine Arts photography is growing strongly".
He appreciates all architecture and if skyscrapers appear in his work often is because he lives in New York: "I've also shot places in the Middle East that are very high in scale, so it's been a necessity. I would say that here in New York, and certainly in Europe, the smaller scale buildings are more interesting, more fascinating than super tall skyscrapers".
If he was living in Greece, he would photograph: "There is plenty to shoot in the Mediterranean. It is a fascinating region of the world. I keep saying that I am going to spend a good chunk of time in Greece. I lived in Europe from 1994 to 1996, including 1 year in Greece".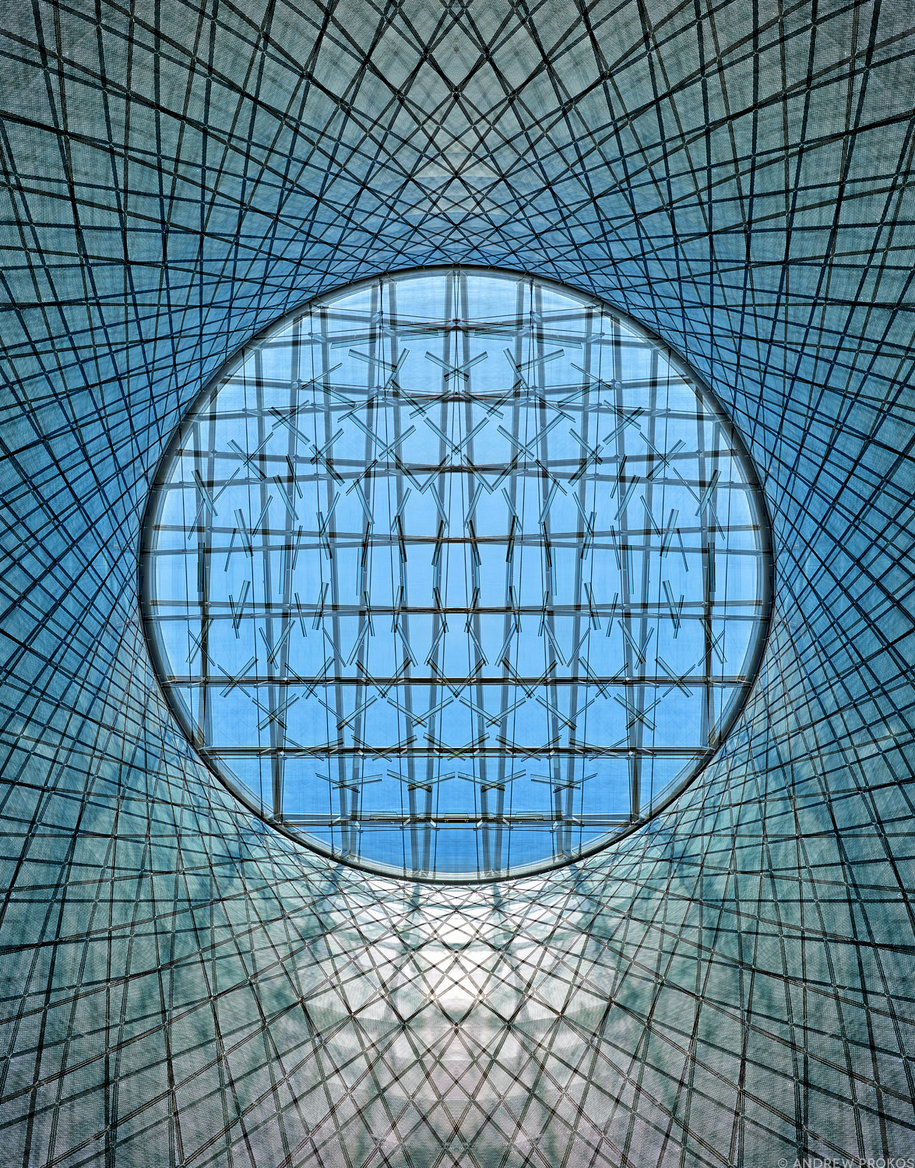 He uses neutral density filter in his images: "These filters are used when you want to increase the exposure time of your work. If you take the filter off the camera and hold it up to the sun, you will see a tiny little spot, because it is cutting all the light down. It gives a dreamy surreal quality to the photos even in bright daylight, when normally, that would be impossible in photography. I started long exposure photography, from the very beginning with night photography, without using neutral density filters".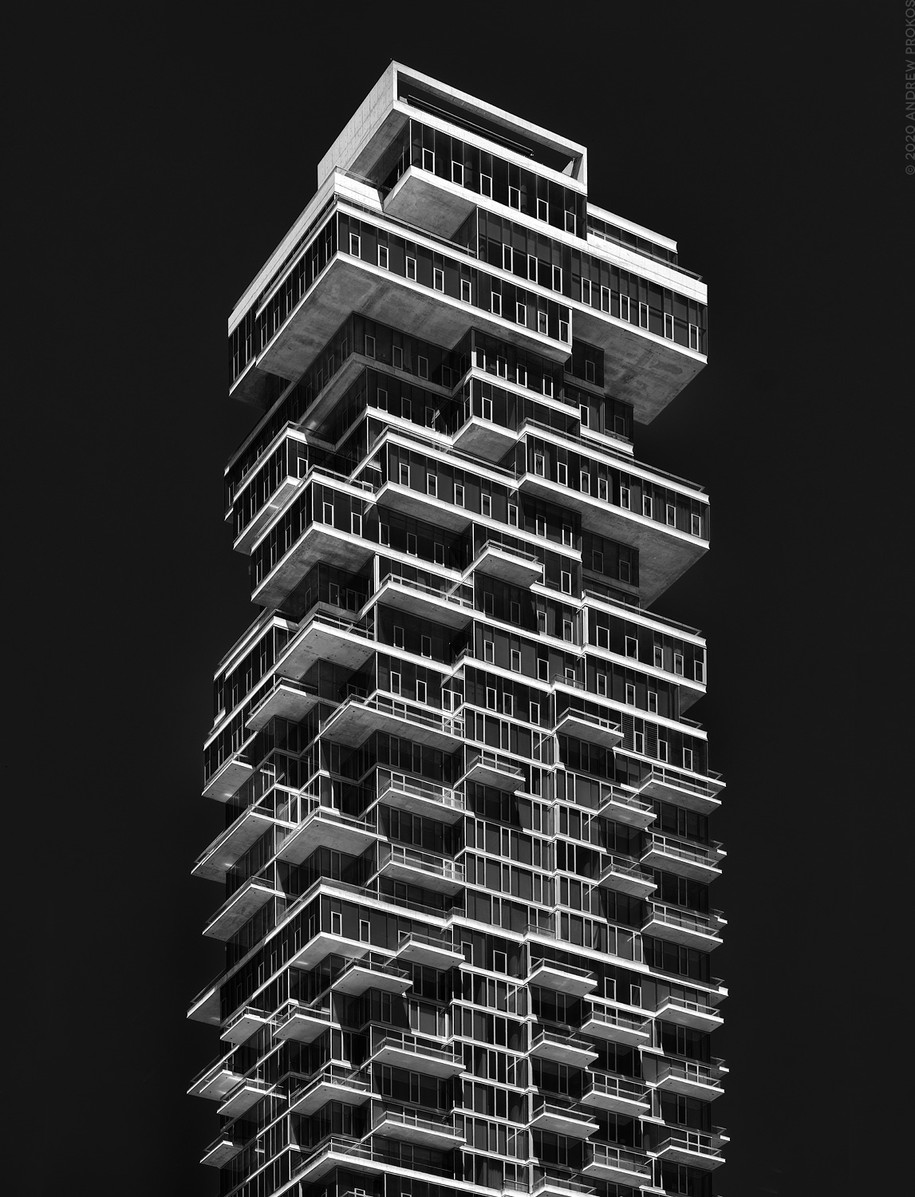 His advice to young photographers, based on his experience and failures, is: "Sometimes, only later in life you realize that something that devastated you, turned out to be a blessing. Failures are points of inflections in your career. Do your work, focus on quality, on your own vision, and things will come to you. The creative process is a self-centered process. If your work is good and you are serious and about it committed to it, it will succeed".
You can listen to the whole podcast with Andrew Prokos here
You can find all the episodes of Archisearch Talks-Photographer's eye series here
READ ALSO:
Archisearch Talks_Photographer's Eye | Mia Dorier podcast recap