The last project of the architecture office – "architectures" – by the architect A.Giannakakis, is a residence with bioclimatic elements and very low energy consumption in the town of Komotini/Greece.
The site is approximately 735sq.m and is located on the suburbs of the city. It's situated in the Southeast and shares a boarder with other private properties in the North and West. The area experiences powerful winds coming from the North, with high humidity and low temperatures in the winter, and high temperatures in summer. The district has low buildings with neighborhood character.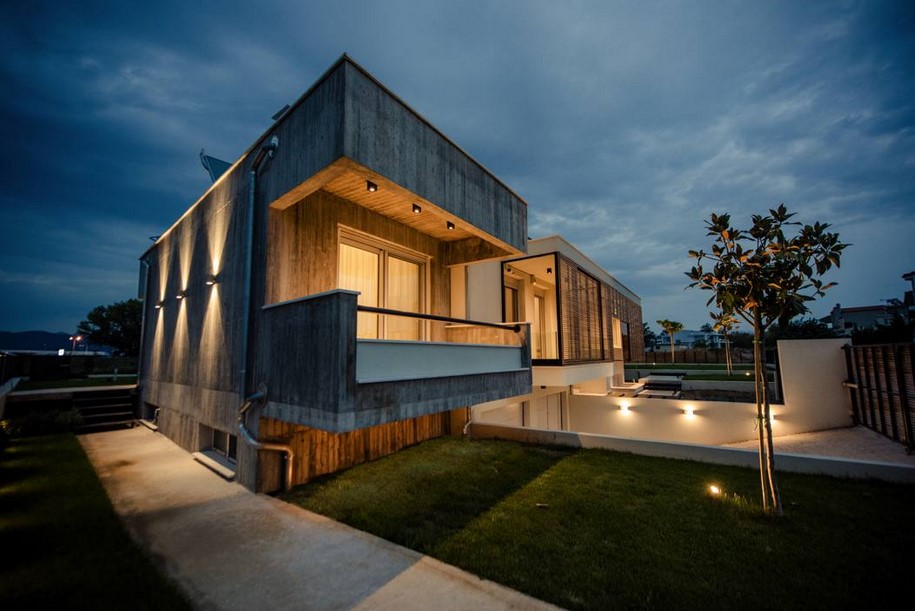 The residence is designed to be inhabited by a couple with two children. It's located almost in the centre of the site with free space around the residence. Being raised slightly allows people to use the semi-basement as a car park, gym and to host others with space for a small gust room. The cour anglaise permits plenty and direct sunlight in the space of the basement, with natural ventilation.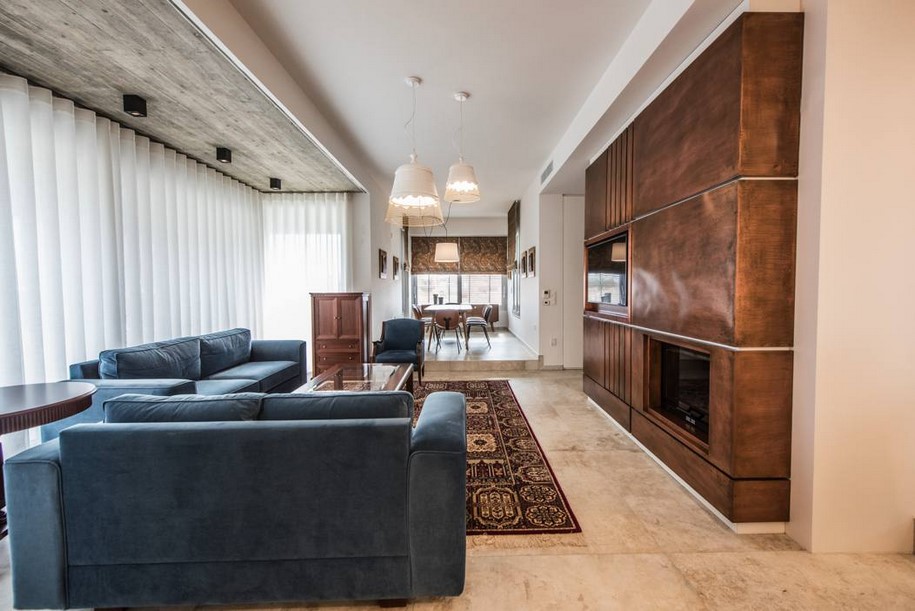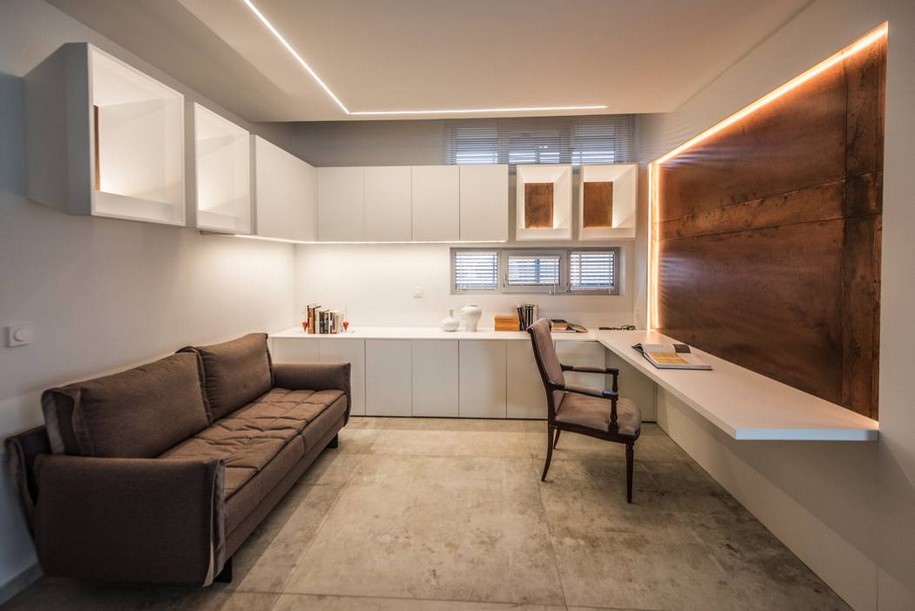 The basic design of the residence includes a protected zone of space from the North winds which means all the living spaces are extended in the Southeast wing of the site. Despite the hoist, the design and configuration of the forecourt allows the building direct contact with the ground.
A prerequisite of the owners was to have an extroverted residency with complete privacy, while a prerequisite of the architect was to have a building with a low carbon and energy consumption.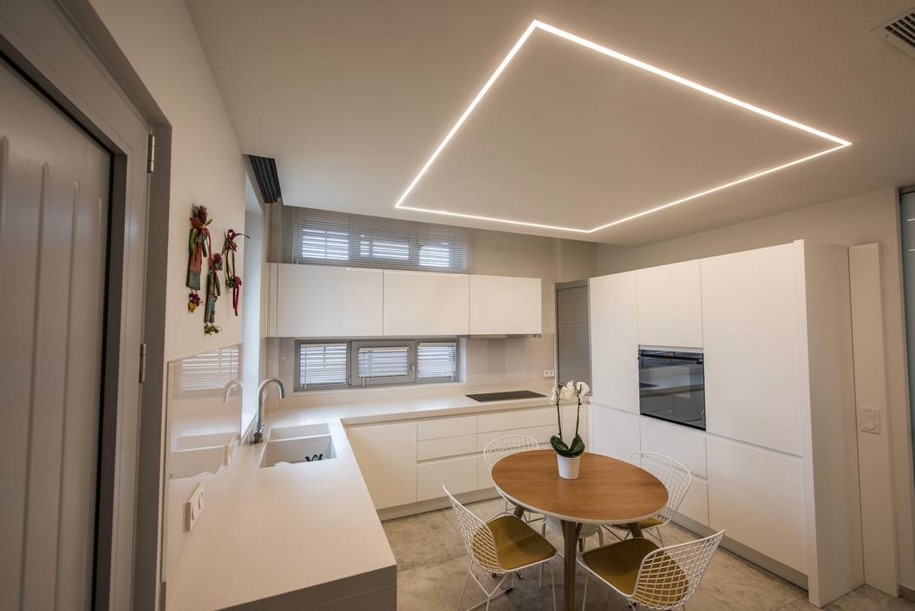 Small openings in North and large openings in Southeast, using the Europa architectural aluminum systems, give residents the protection they need, and with the proper shading, take advantage of the winter sun and protects from the summer sun. Moveable Louvre system in East, green roof and elevated skylights are a few elements that have been used to secure the building from the cold, but also allow the building to have a natural cooling in the summer months.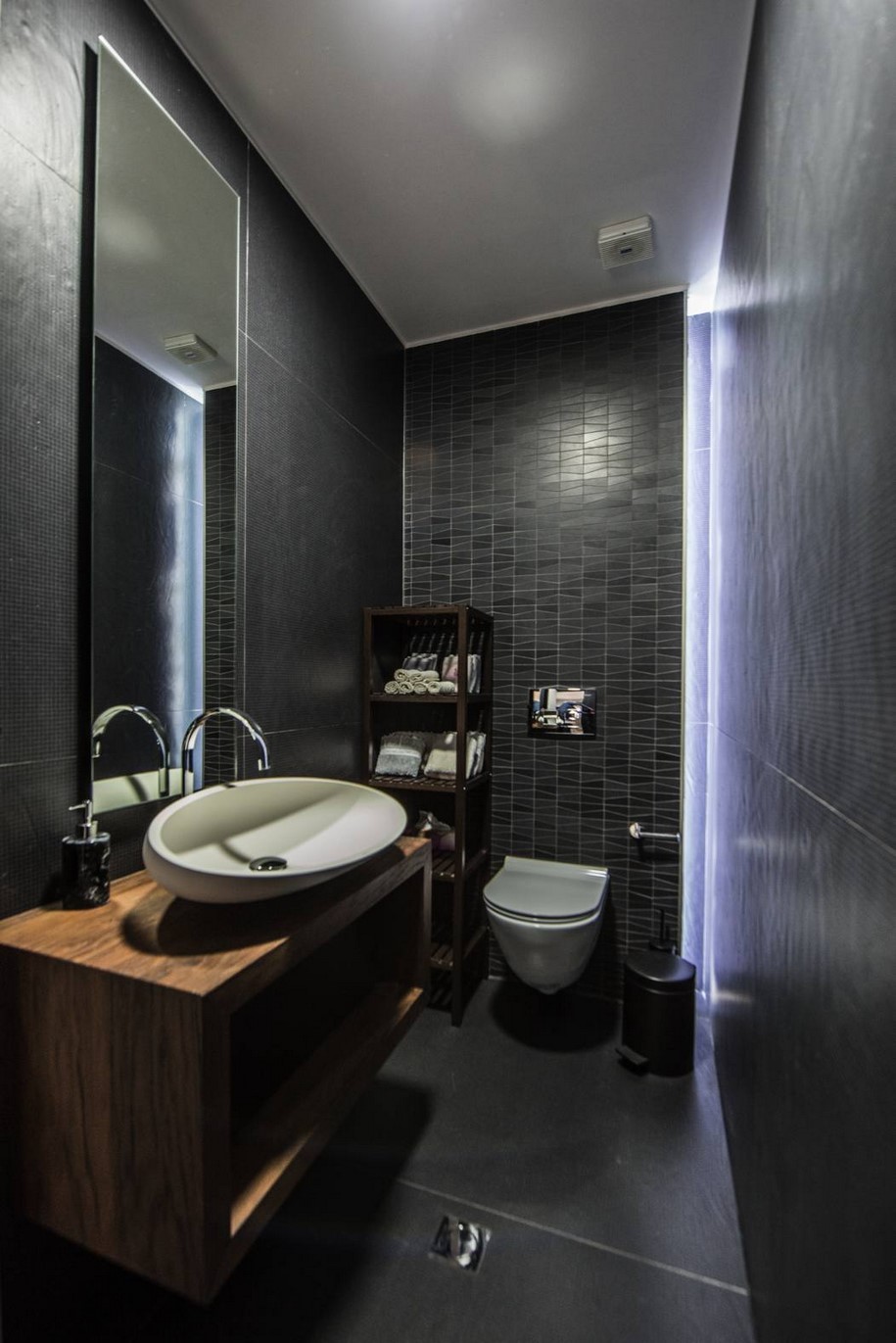 The Louvre system on the East surface of the building allows privacy as well as an unobstructed view with the parallel switching the appearance. The materials used include wood, plaster and exposed concrete. Inside, it includes direct contact to the day spaces with a light cut from the night spaces. The spaces are white with bright copper furniture in the centre of the living room with a combination of simple lines with heavy elements.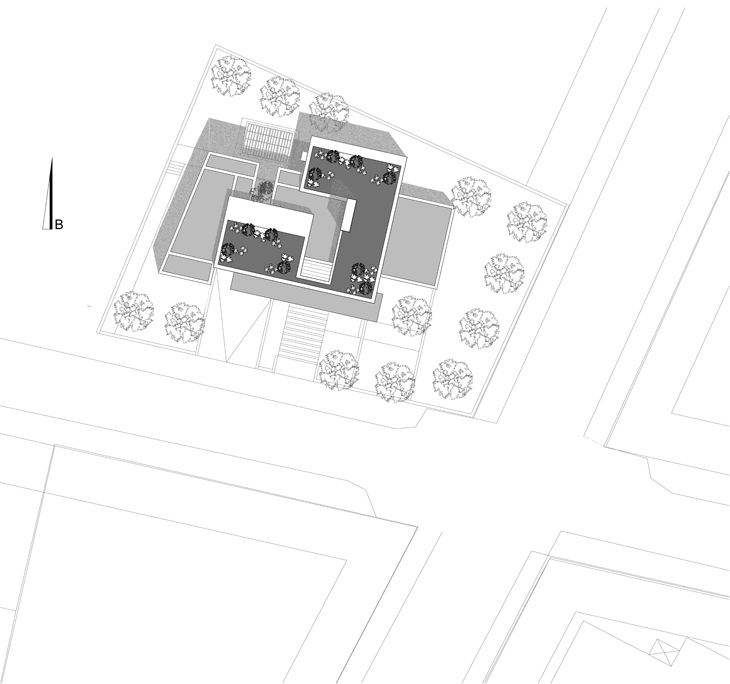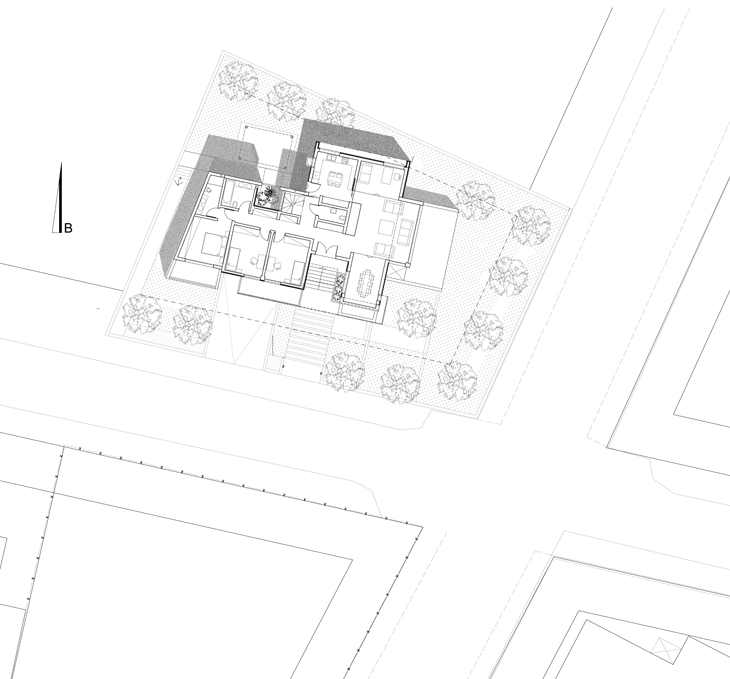 Facts & Credits:
Architectural Design – Interior Design by: Anastasis Giannakakis / Architectures
Structural Engineering: Maria Anagnostou – AMETRON E.E.
Text : Anastasis Giannakakis/ Sofia Michailidou
Location: Komotini Greece
Total building area: 180m2
Site area: 730m2
Year of study completion: 2015
Project info: finished
Aluminium Systems: Europa Profil
READ ALSO:
Seamless Insert a Garden into a Multi-Level Housing Block in the Athenian Suburbs