Cleaf & Kanelli were present at INTERZUM 2019, the trade fair for Innovation, presenting new surfaces and products in the C-HOUSE.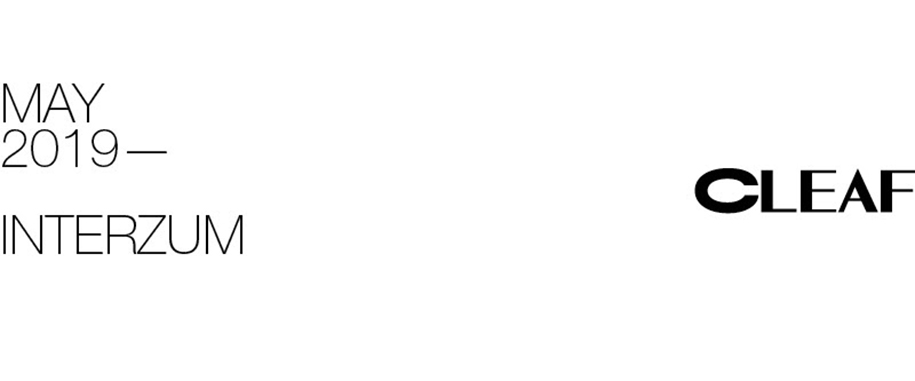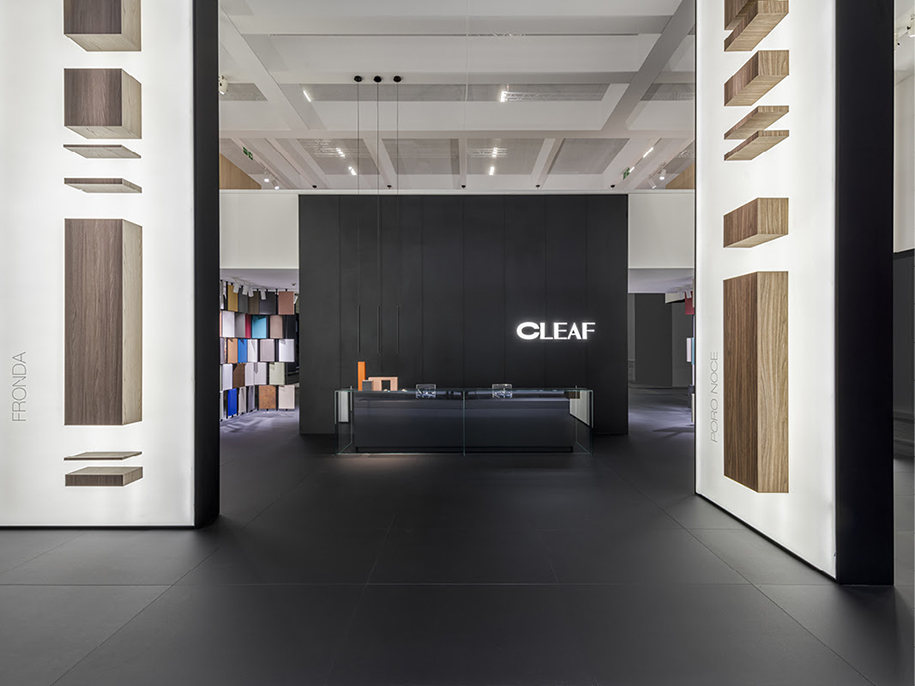 The 2019 edition of Interzum have come to an end.
It has been great to welcome the visitors at our stand to present C-HOUSE, the research on our innovative surfaces and their applications.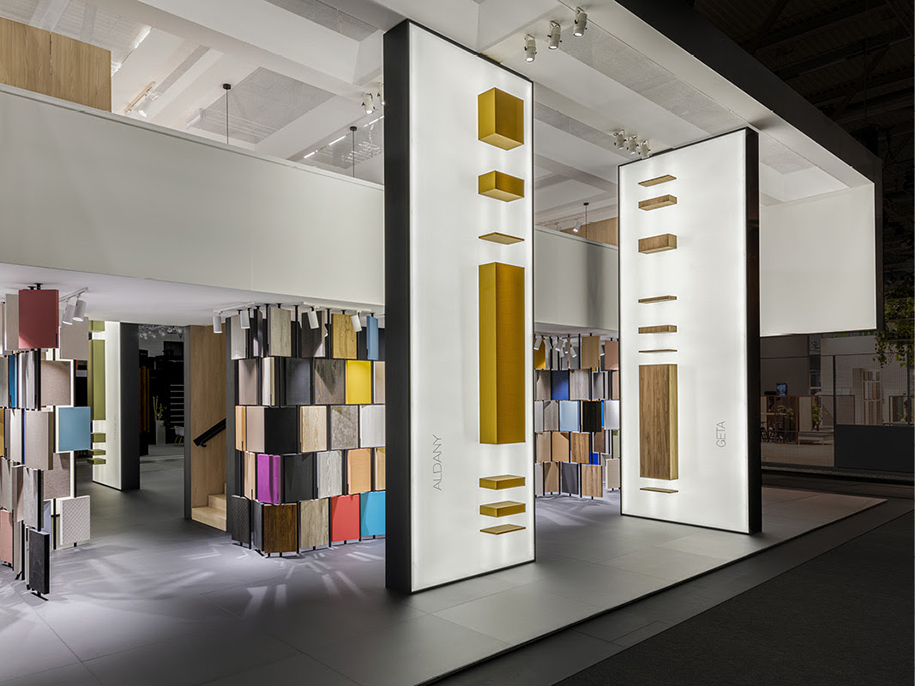 The stand designed by Bestetti Associati highlighted 12 textures on 12 out of scale backlit walls to emphasize the multiple applications, and 4 bifacial displays with possible combinations.
A collection of faced panels, laminates and ABS edges to coat furniture and interiors: vertical and horizontal planes or curved support.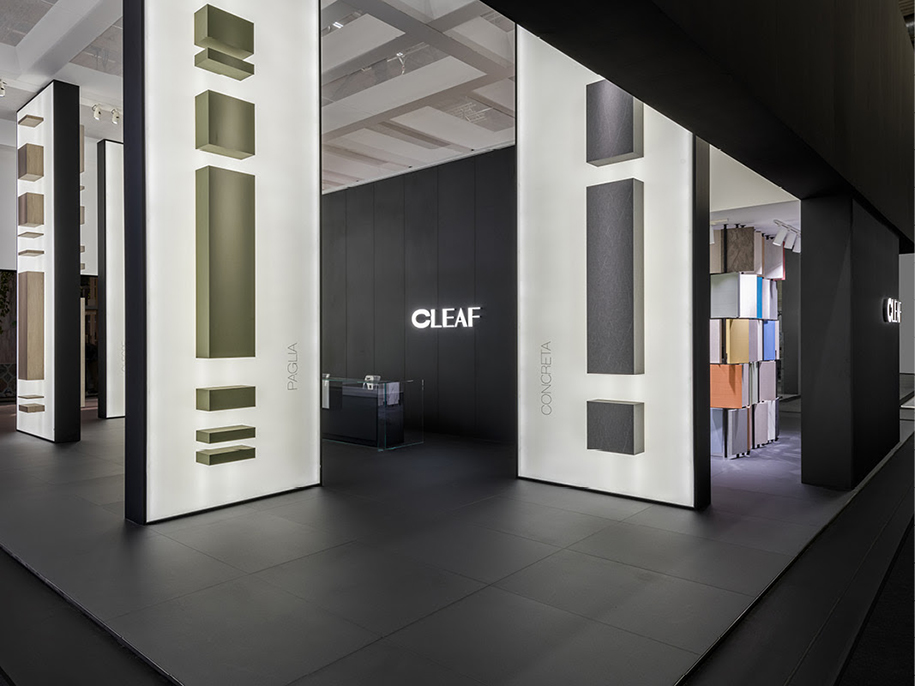 Protagonist of the installation is the new collection of solid colour decorative papersdesigned by Studio MILO and composed of 90 newly created colours in three families – Neutral, Trendy, Evergreen – that reflect three different moods.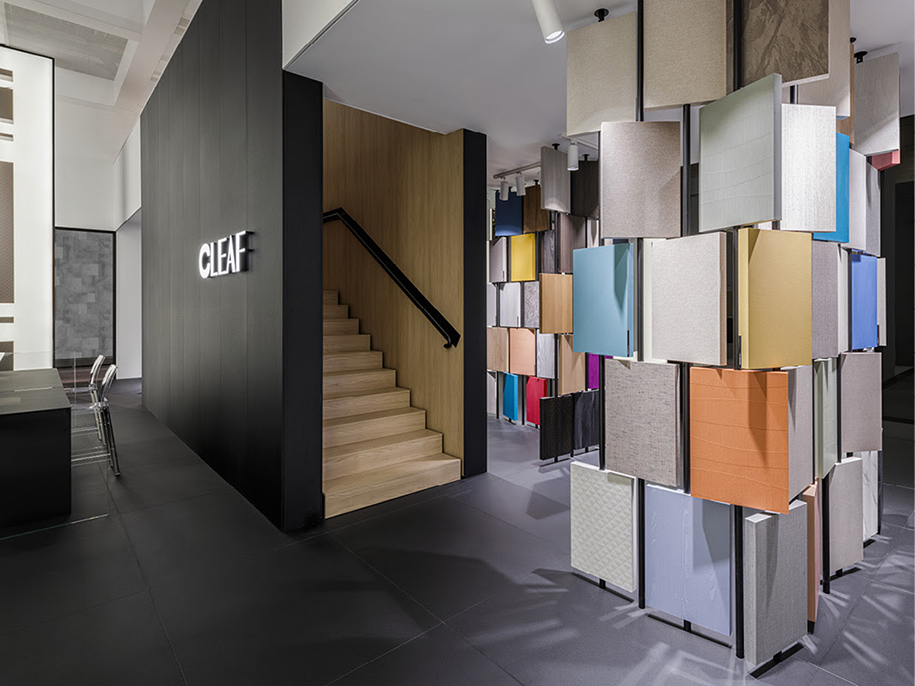 The novelty is Poro Noce, a texture that reproduces the wood of walnut, a tree considered a symbol of fertility, whose ancient presence in Campania is witnessed by the discovery in the excavations of Pompei of carbonized trees. The pores are spread in a diffuse way and are easily recognizable to the naked eye. It's available as faced panel and ABS edge.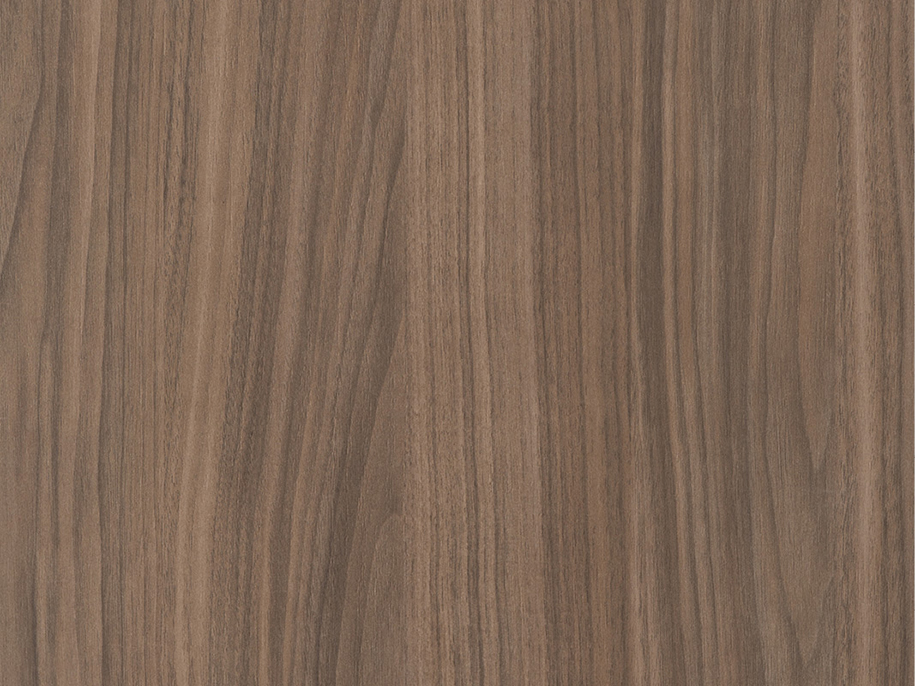 On show also Mosaico, awarded with the l'Interzum award: intelligent material & design 2019. The texture is a composition of square tiles whose irregular appearance is given by different levels of depth and width.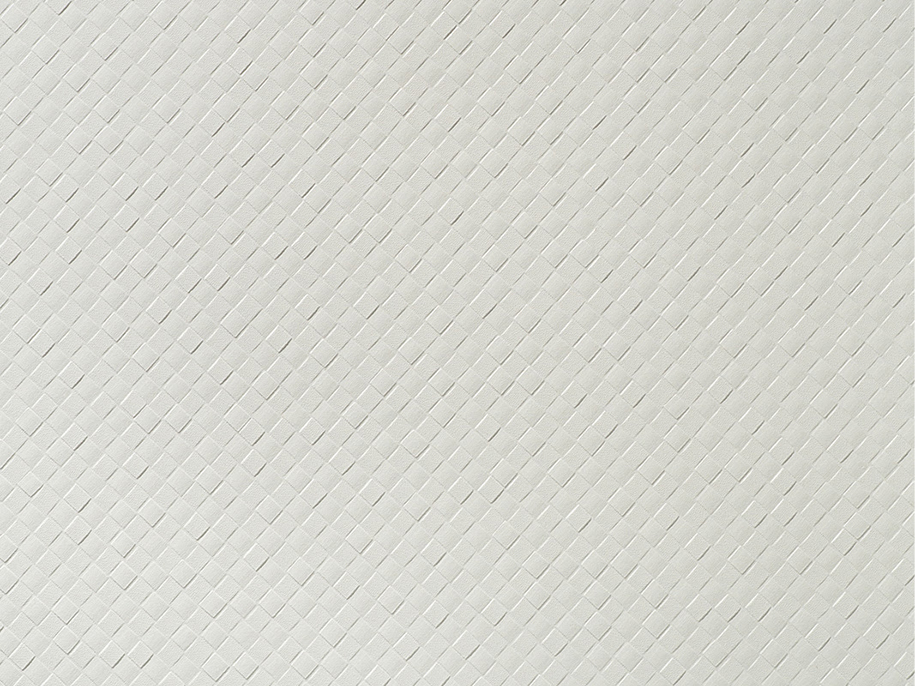 Exclusive Cleaf dealer in Greece: Kanelli.
Αποκλειστικός αντιπρόσωπος της Cleaf στην Ελλάδα είναι η Kanelli.
See also: Cleaf and Kanelli Present C-HOUSE at Salone del Mobile 2019, here!
READ ALSO:
ReEntry - Reuse and Recycle | EKA Hellas