Town Hall Square in Umeå, Sweden designed by Sweco Architects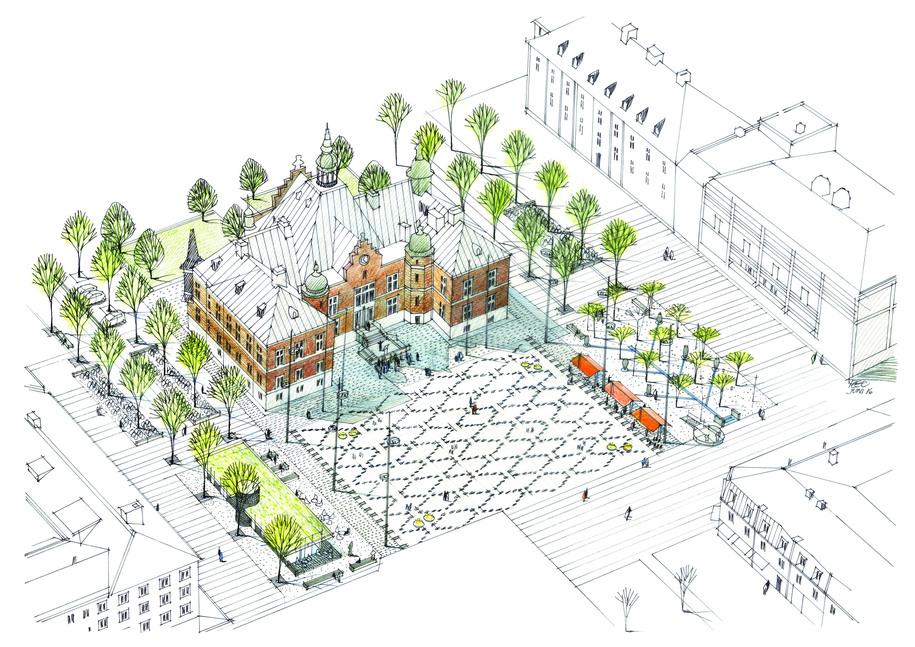 Town Hall Square (Rådhustorget) in Umeå provides a stately setting for the Town Hall, a red brick building in the Dutch Renaissance style that dates from 1888—it stands as the center point of the largest city in northern Sweden.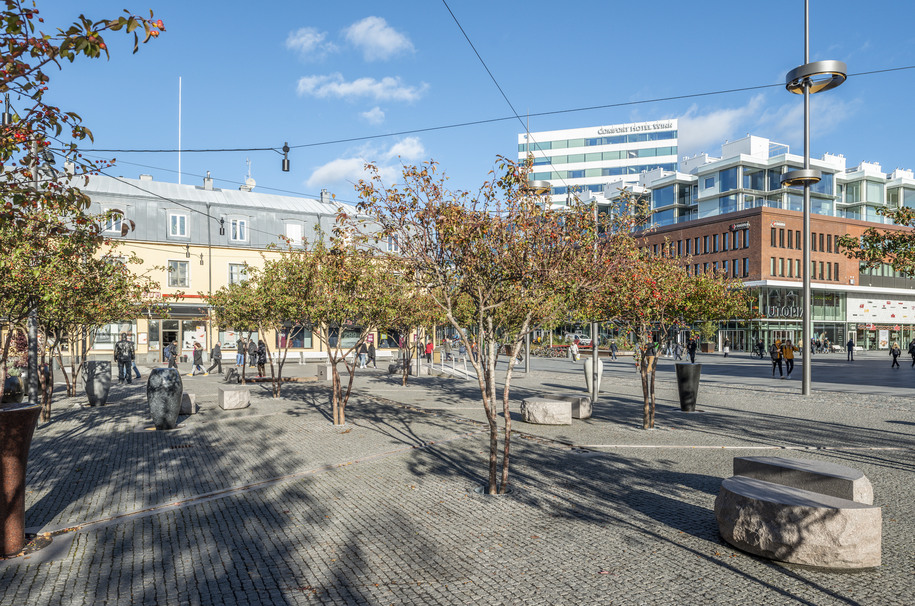 The new square plays a major role in the structuring of the city's public space, pairing the carefully considered use of trees with a simply paved central area.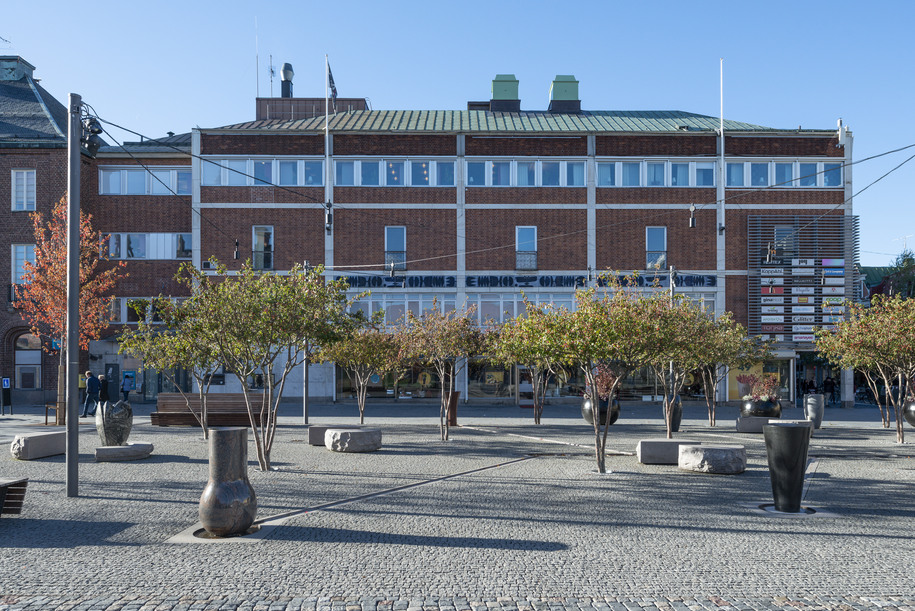 An allée of maples running along the square's east side ends at a low glazed pavilion with indoor as well as outdoor café service, oriented optimally to maximize the beneficial effects of the sun.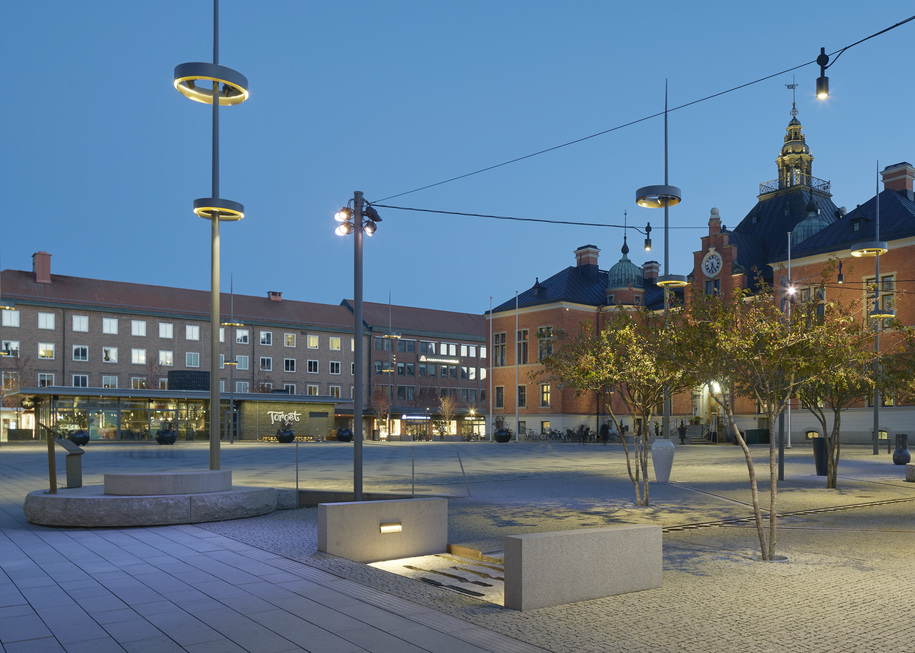 The allée to the west, in turn, finishes with an apple grove  which blooms as a spectacular mass of white in May.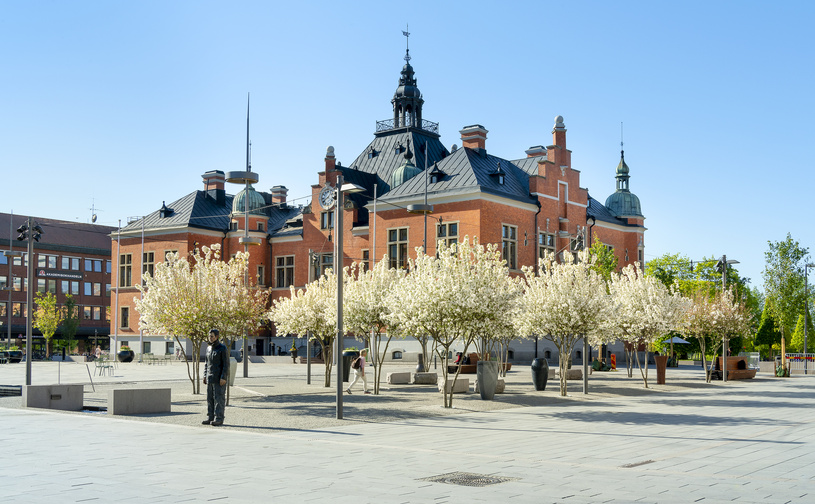 The canopies of these trees hover over a set of shallow canals that resembles a system of irrigation channels. Six stone amphorae, an artwork by sculptor Pål Svensson, are the source of the water.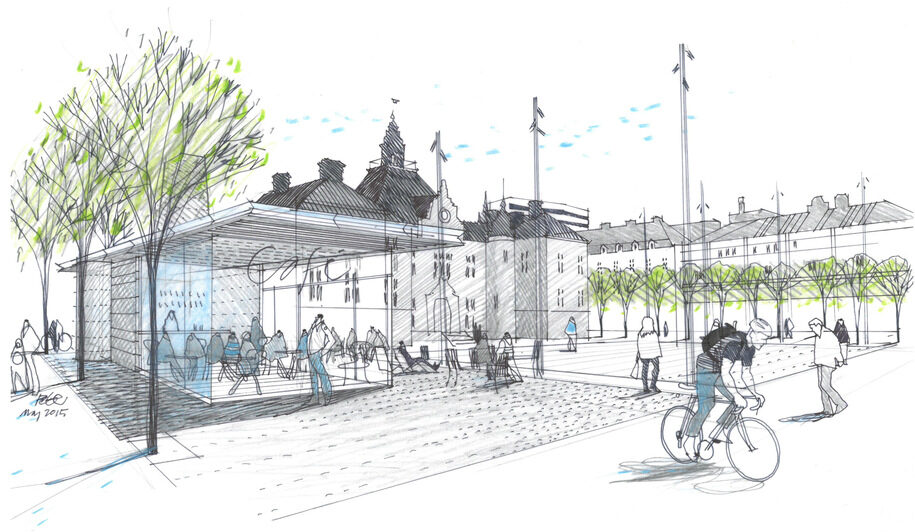 The paving in this part of the square is laid out as a carpet, with a pattern inspired from a local weaving technique using two colors of granite. The central part of the square is purposely kept open to host events of different kinds that vary with the seasons.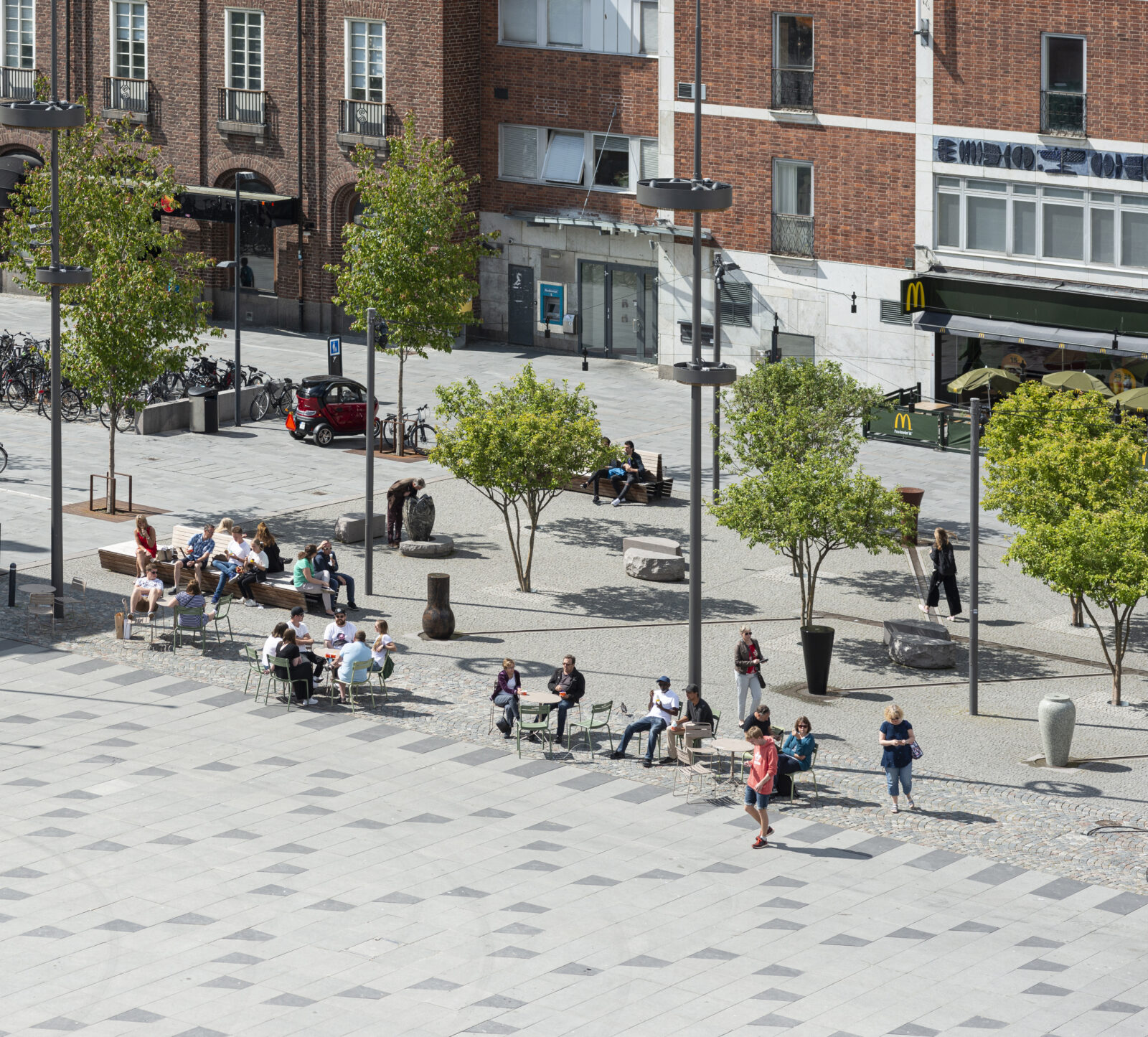 In the winter a labyrinth of snow occupies the space. In summer visitors may encounter an occasional outdoor cinema, market, or some other spontaneous event.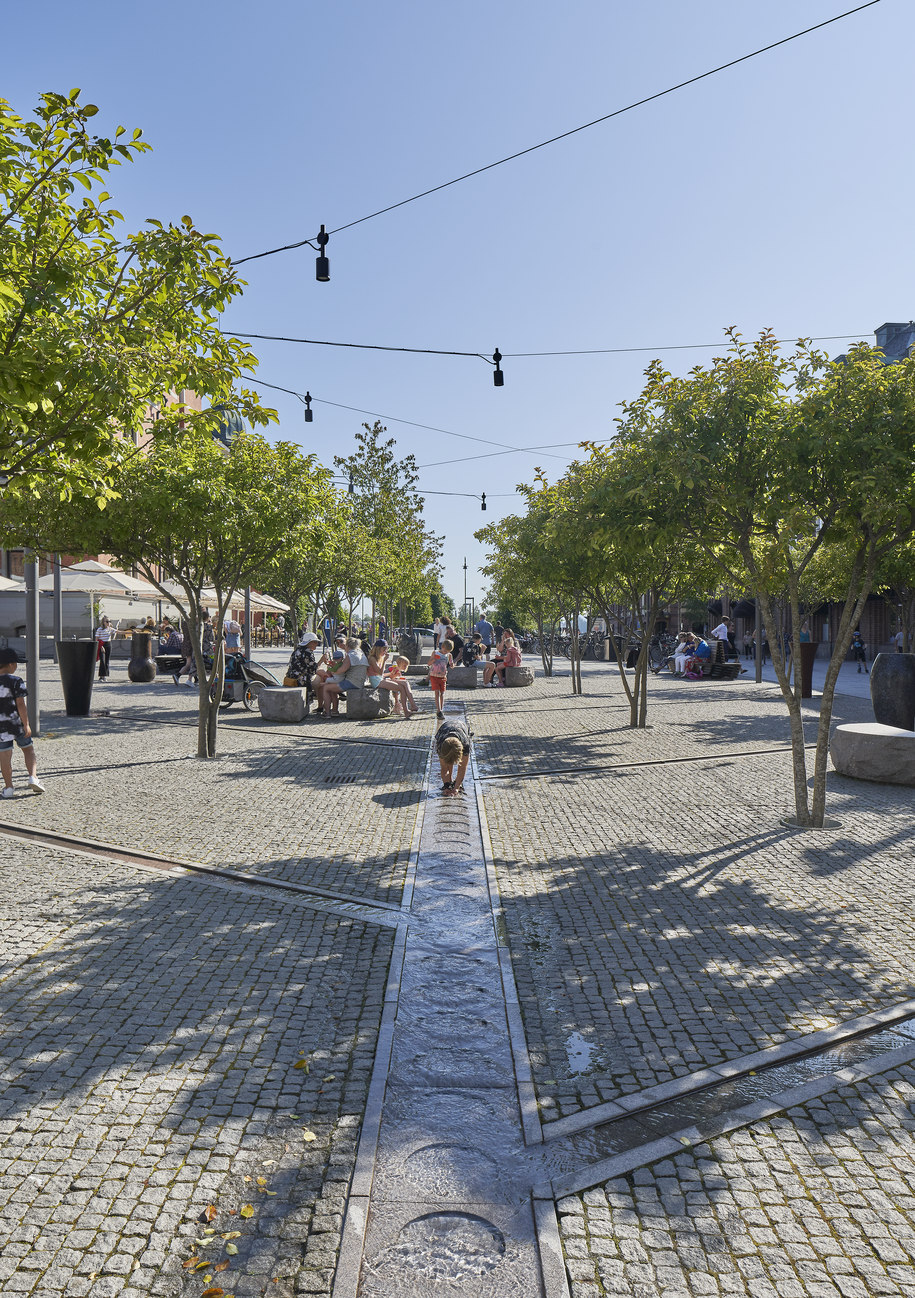 Movable chairs offer informal seating. They are all marked with the birch leaf, the symbol of Umeå.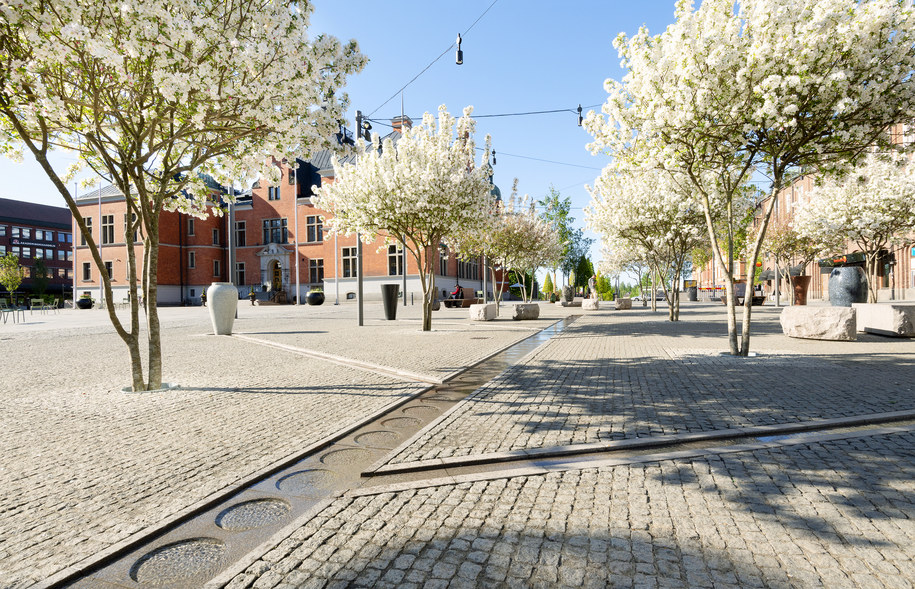 Situated at 65 degrees north latitude, any landscape design for Umeå must acknowledge seasonal change, for example, with a lighting program especially created for the dark winter months.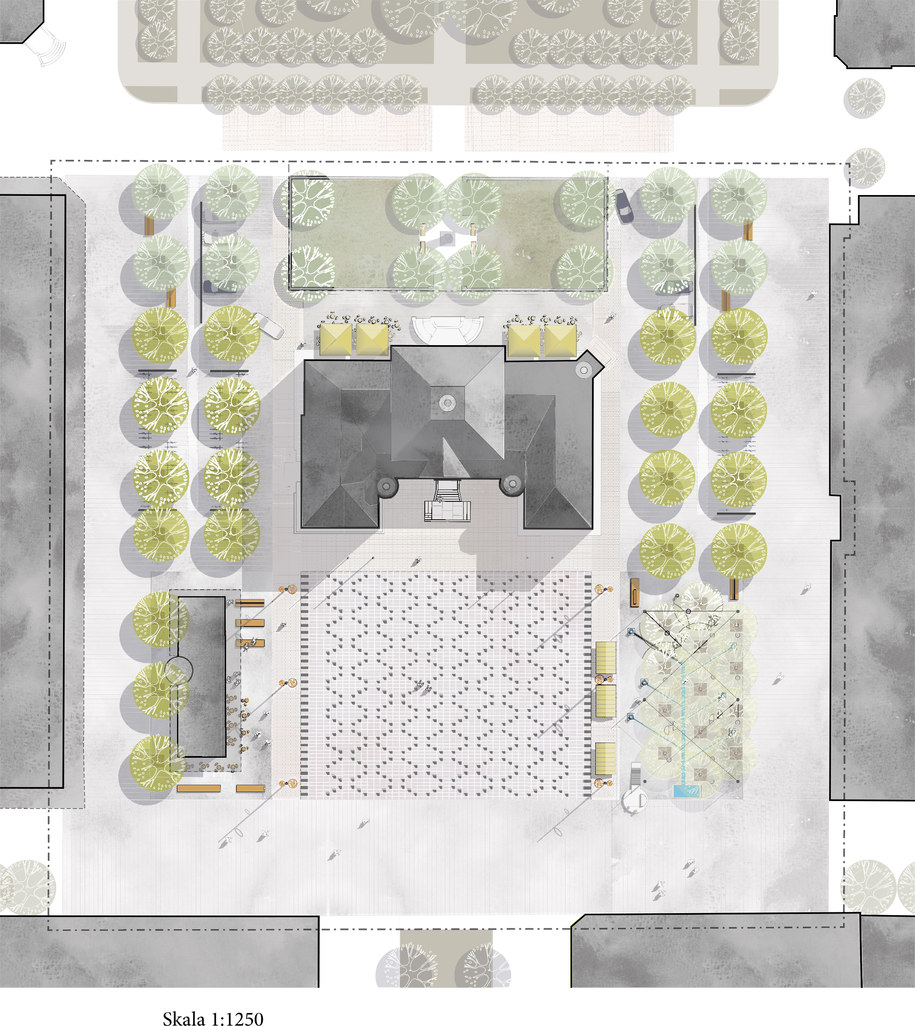 Credits & Details
Project: Town Hall square, Umeå, Sweden
Landscape architect: Thorbjörn Andersson with Sweco architects
Team: PeGe Hillinge, Tobias Phersson, Fredrik Schönfeldt
Artist water urns:  Pål Svensson
Light Design: Black light design, Alexander Cederroth
Client: City of Umeå
Area: 9000 sqm
Opened: September 2018
Photographers: Åke E:son Lindman, August Wiklund, Mikael Lundgren, Kasper Dudzik
READ ALSO:
Landscape Awards 2021: Ενισχύοντας τους δεσμούς μεταξύ φύσης, χώρου και ανθρώπου