In the Paseo de la Costa de Vicente López at the riverfront of Buenos Aires, one of the few public spaces in which one can appreciate the immensity of the La Plata River, the Nest of Culture, a project by Josep Ferrando Bramona architects, is located. The wooden construction enables the elevation above the encounter of the two horizons: the pampas and the river.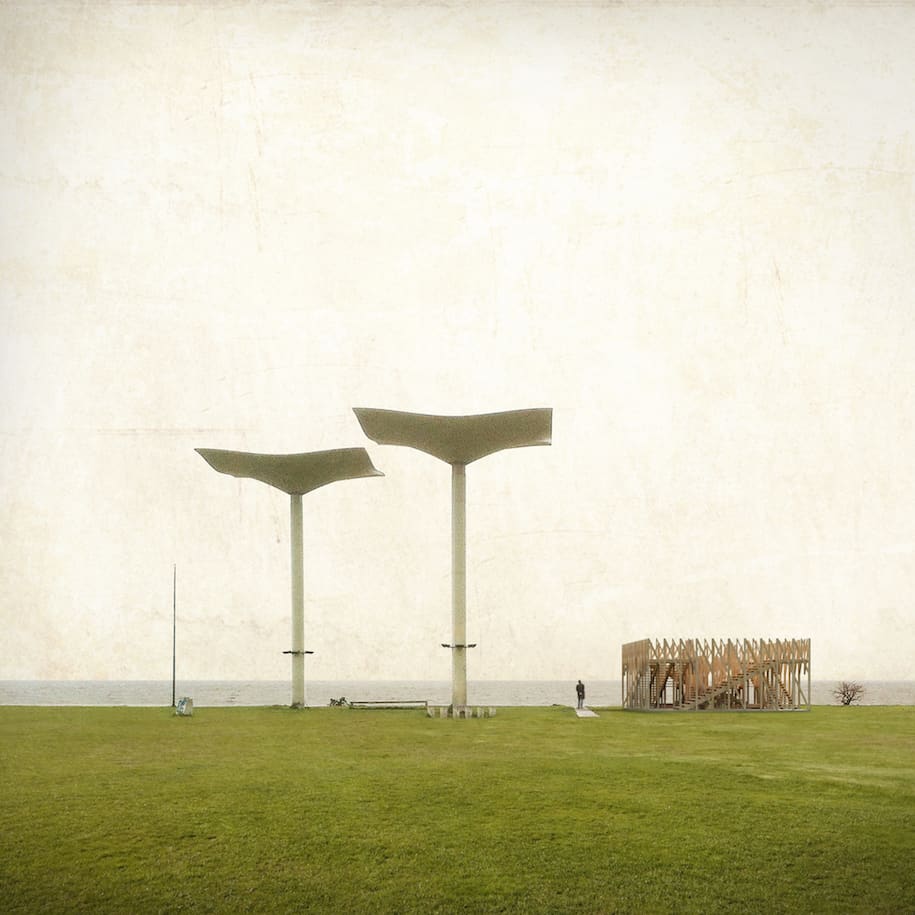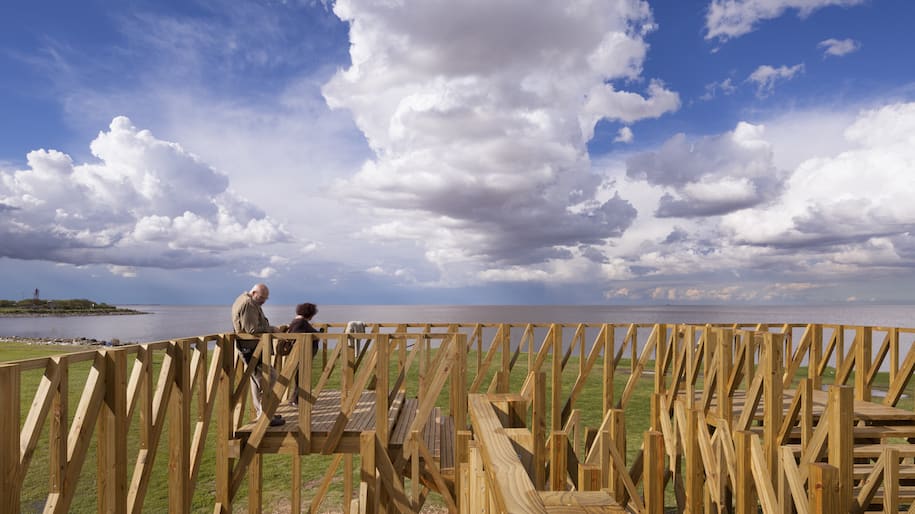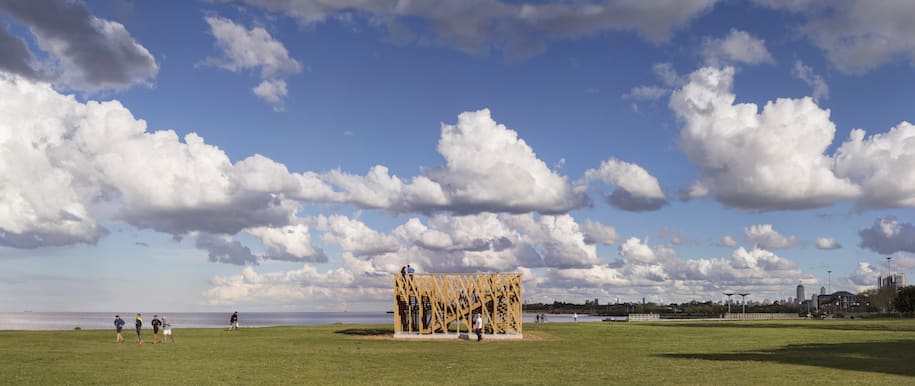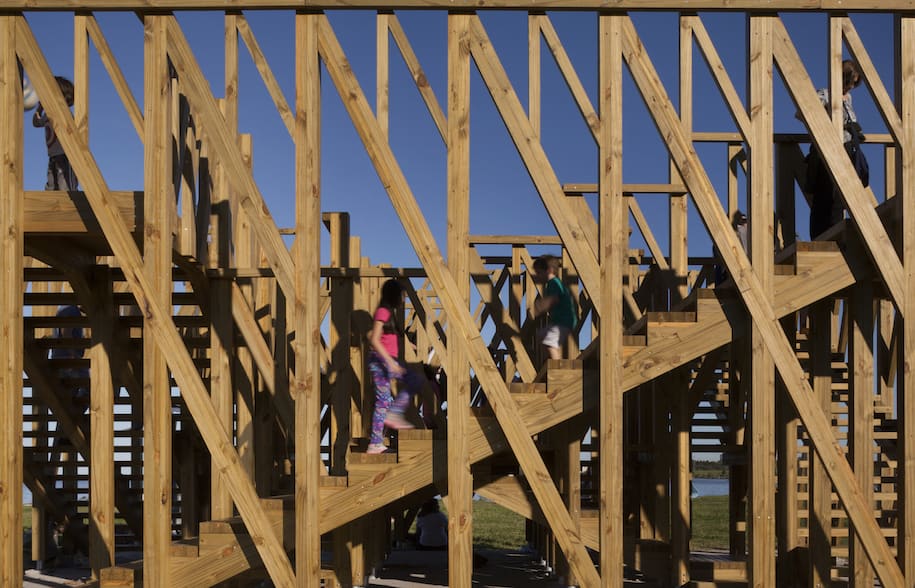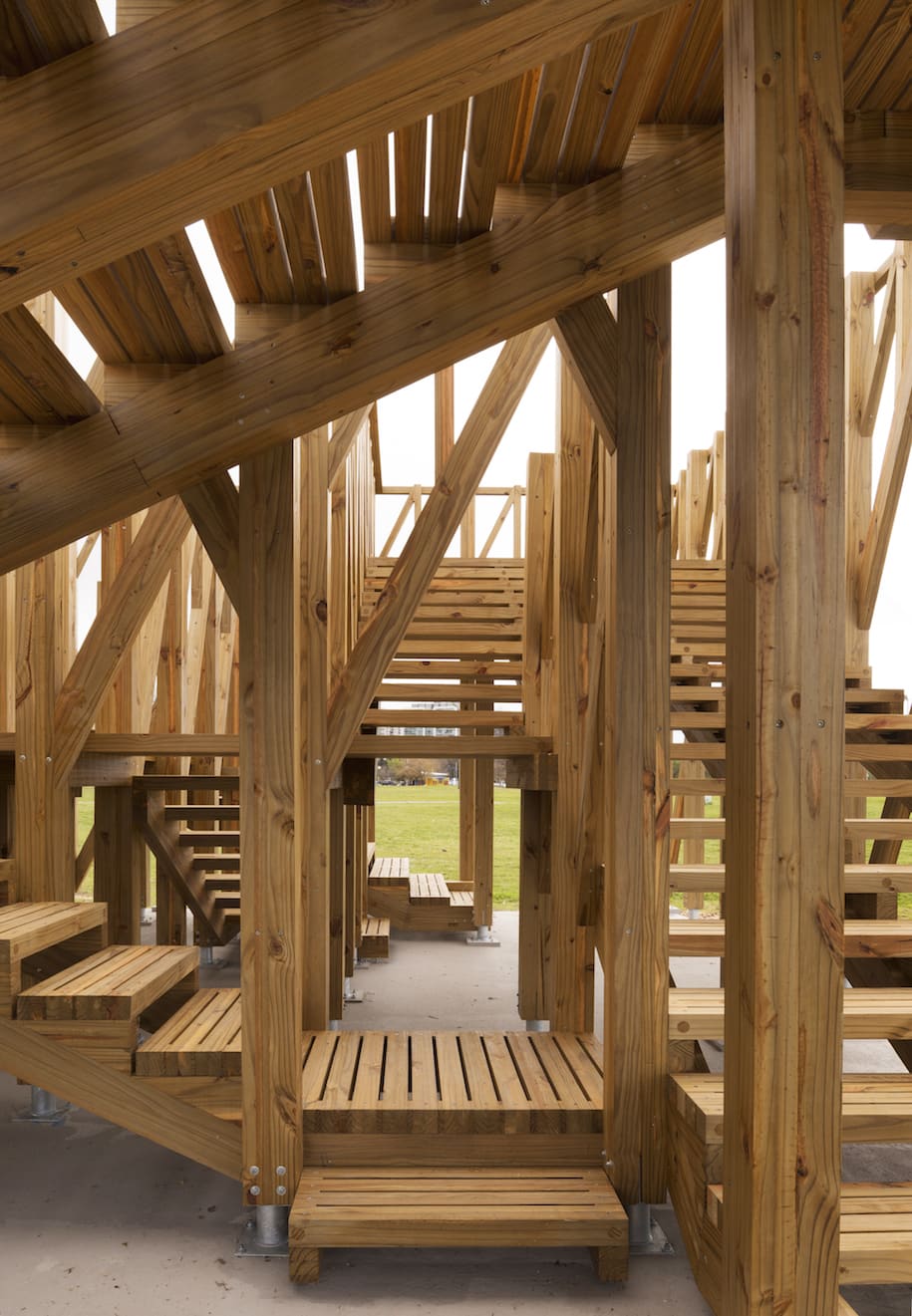 A square-base construction of 9x9m inherits its dimensions from the Paraguas de Amancio Williams, two concrete constructions that dominate the area from the heights at a very short distance from the new agora. A cultural agora built concentrically by four equal stairs that rotate in a centrifugal way with respect to its center and elevate the viewpoint of the viewer to four viewpoints, giving the complex a perplexing and labyrinthine aspect in which the directions are confused despite their rigorous geometry.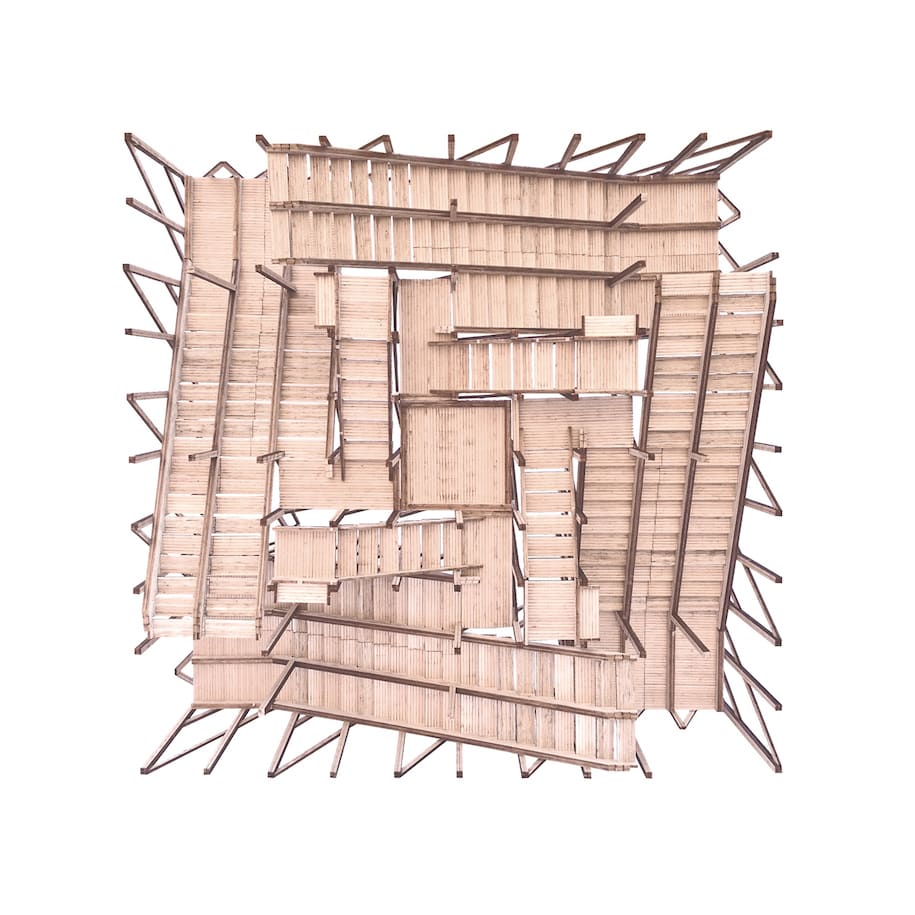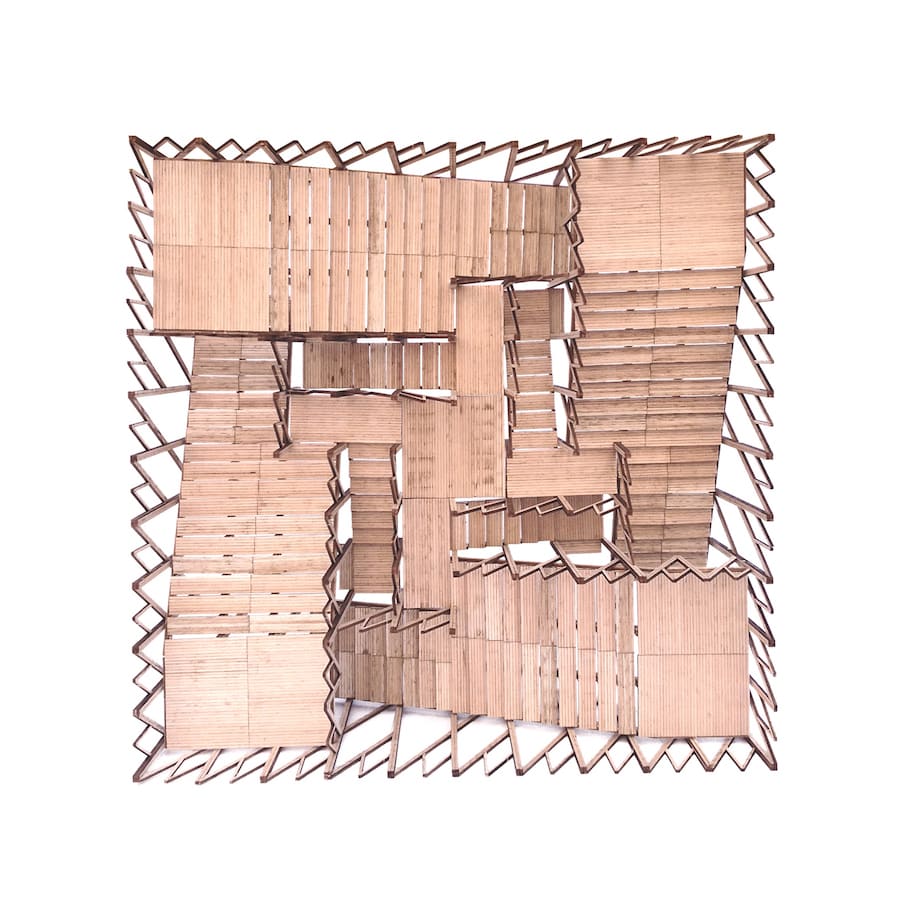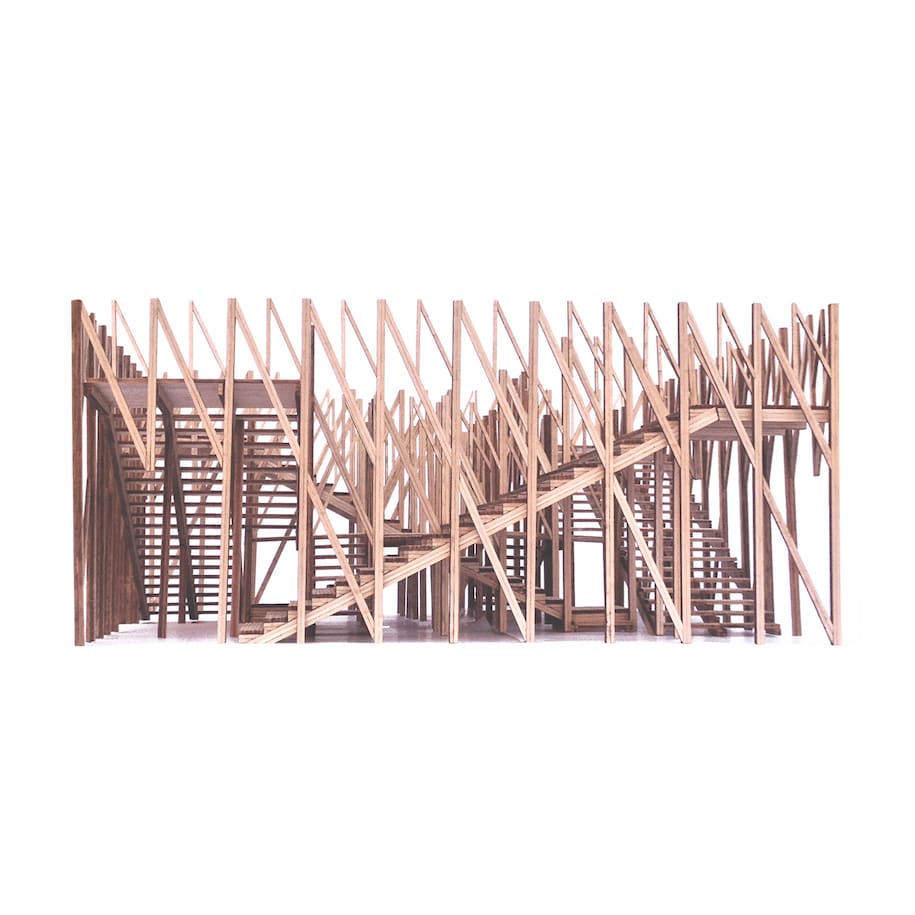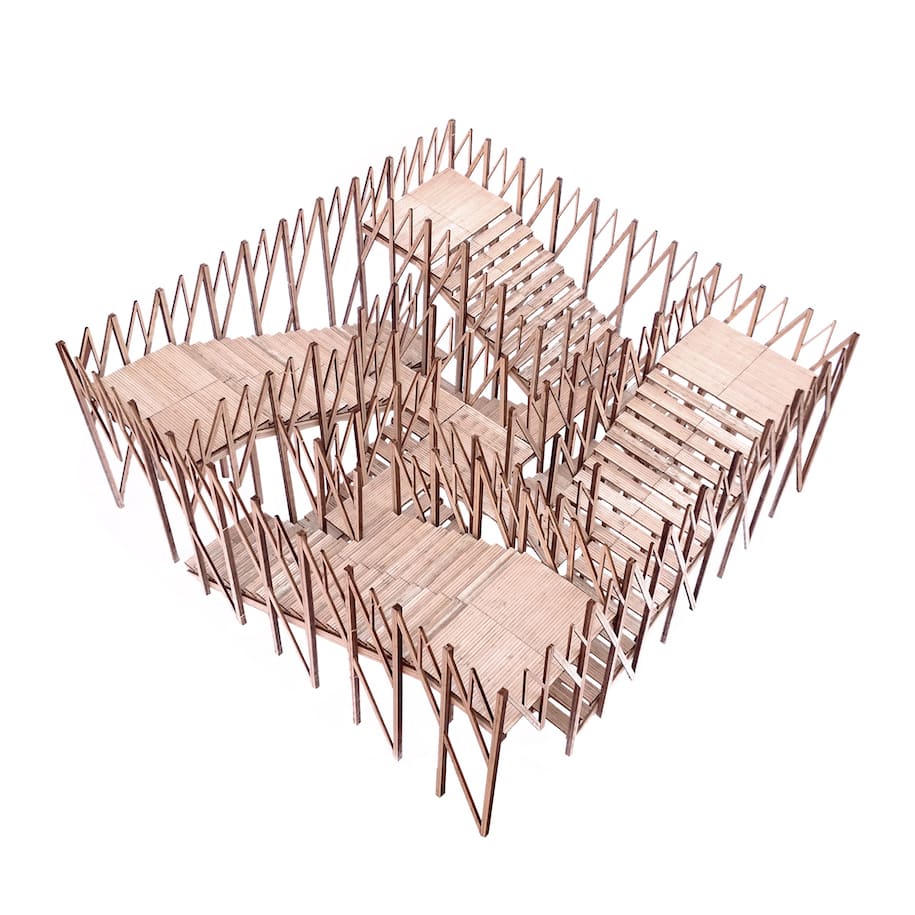 A grid of 90x90cm structures the space by distributing 6x6cm taeda pine rods  and variable length. The rods are grouped in the downward direction to accumulate the charges and make the contact with the ground more permeable. In the upward direction they branch due to the lower mechanical stress and the density increase that protects from falling . In this way, the rods are grouped by 4, 2 and 1, rotating their fibers as the pavilion itself and joining with screws that draw every 20cm in height the same spiral. This spatial structure demonstrates in its perimeter a tripartite organization from level 0 to level + 4m: level 0 defines the access and start of the stairs, level + 2m the porticos and the meeting of the diagonal rods that brace the whole, In addition to incorporating the inclination of the ladder to the mesh, while the level + 3m defines the lookout point.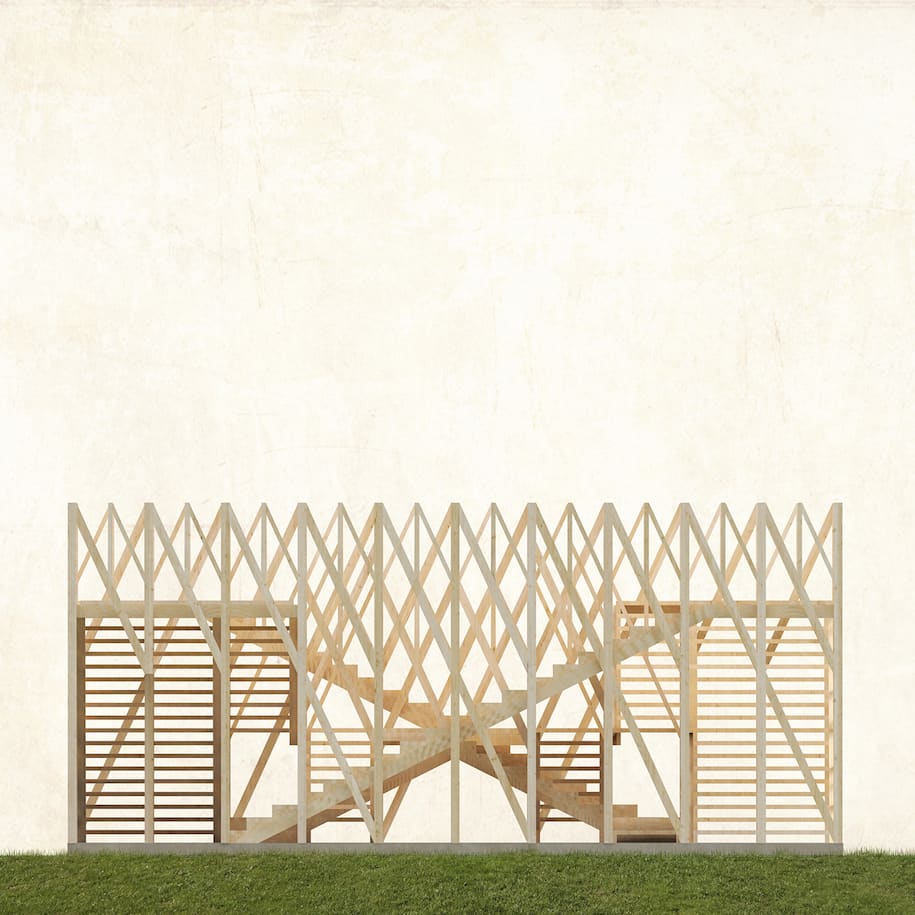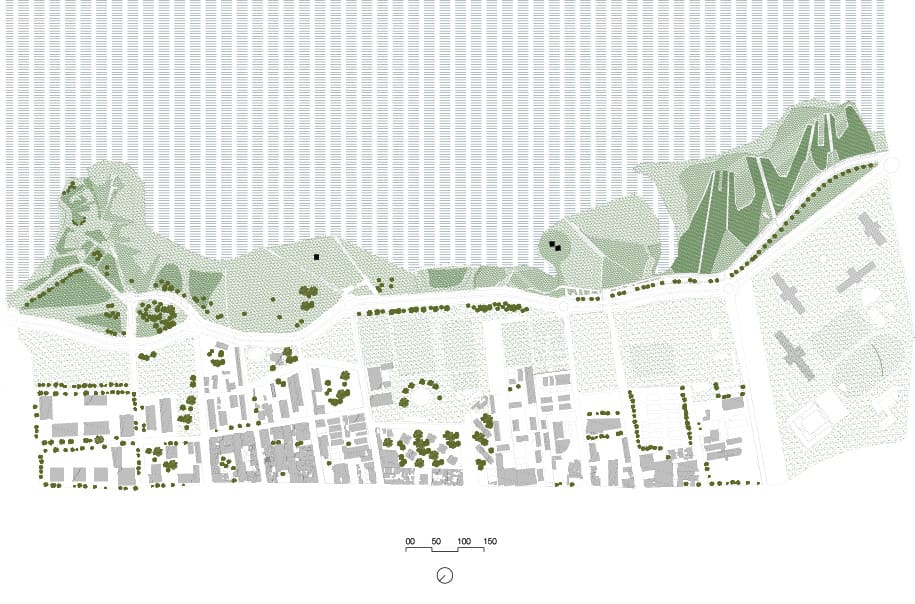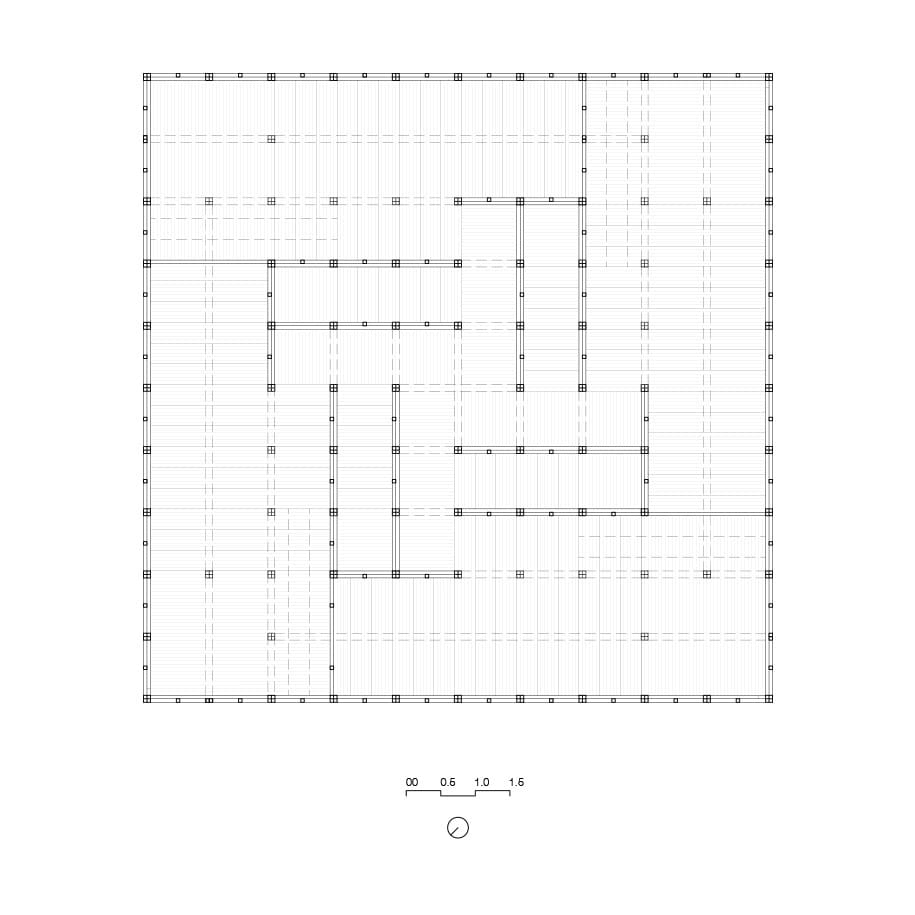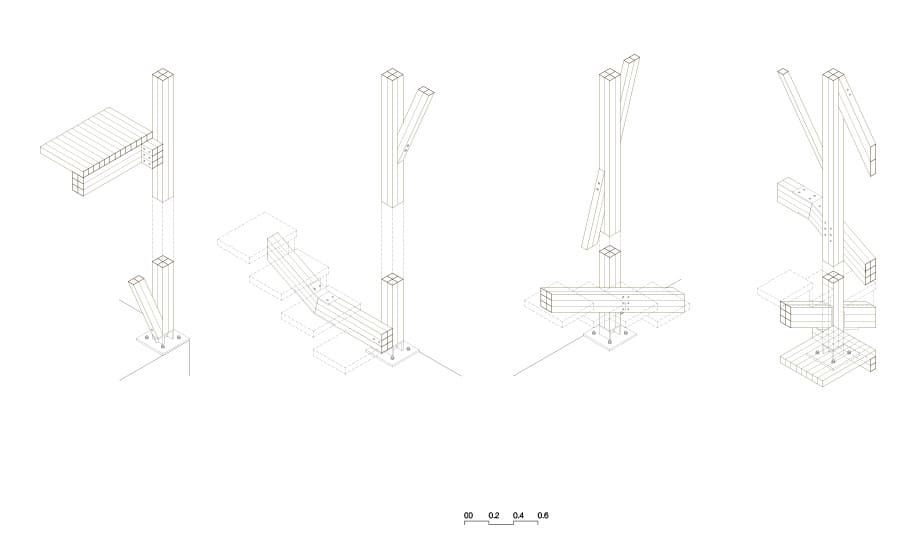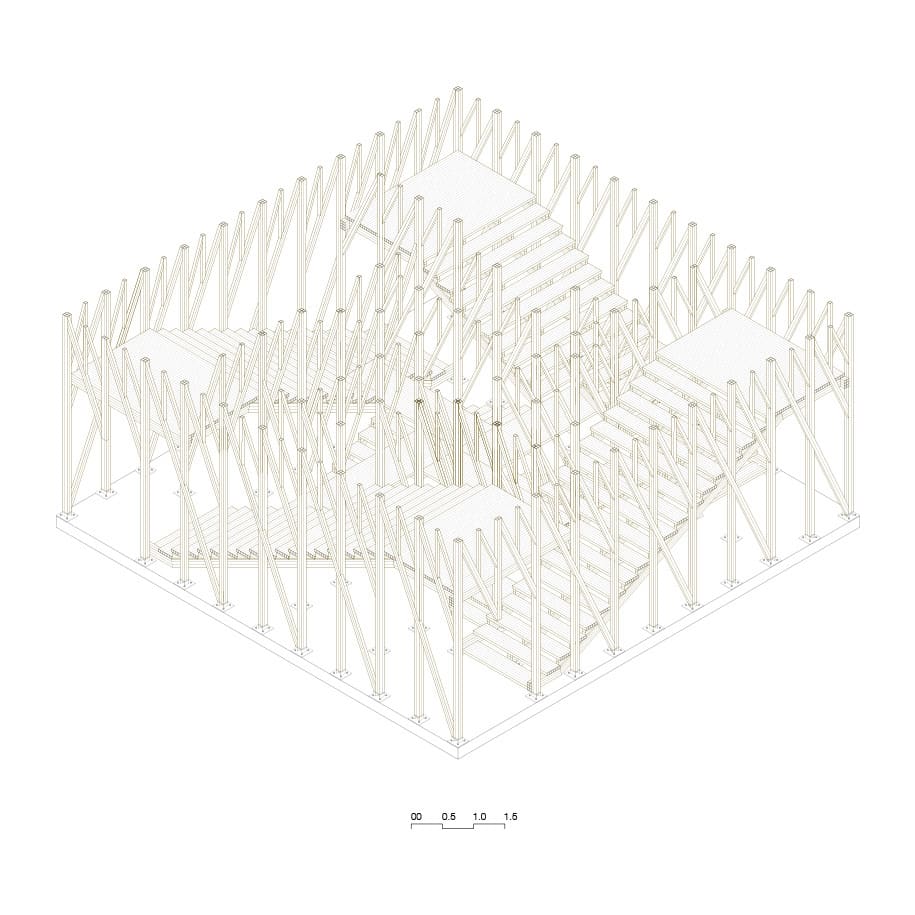 Are you interested in Pavillions? Have a look at the Elytra Filament Pavilion exhibited at the courtyard of V&A in London!

READ ALSO:
Lund Institute of Technology Campus park | Thorbjörn Andersson