P a l e is the latest project of Bronxes Studio that involved designing and visualizing an apartment that will be carefully composed to accommodate a set of images for branding purposes. The studio produced a bright flat with enlarged spaces, in modern minimalistic mood, maximizing as much natural light as possible.
–text by the authors
Pale interior concept residence is fluid and minimalistic, with tactile elegance emphasize on bright architectural aesthetic encompassing living, kitchen and dining room in an open space with no official dividing.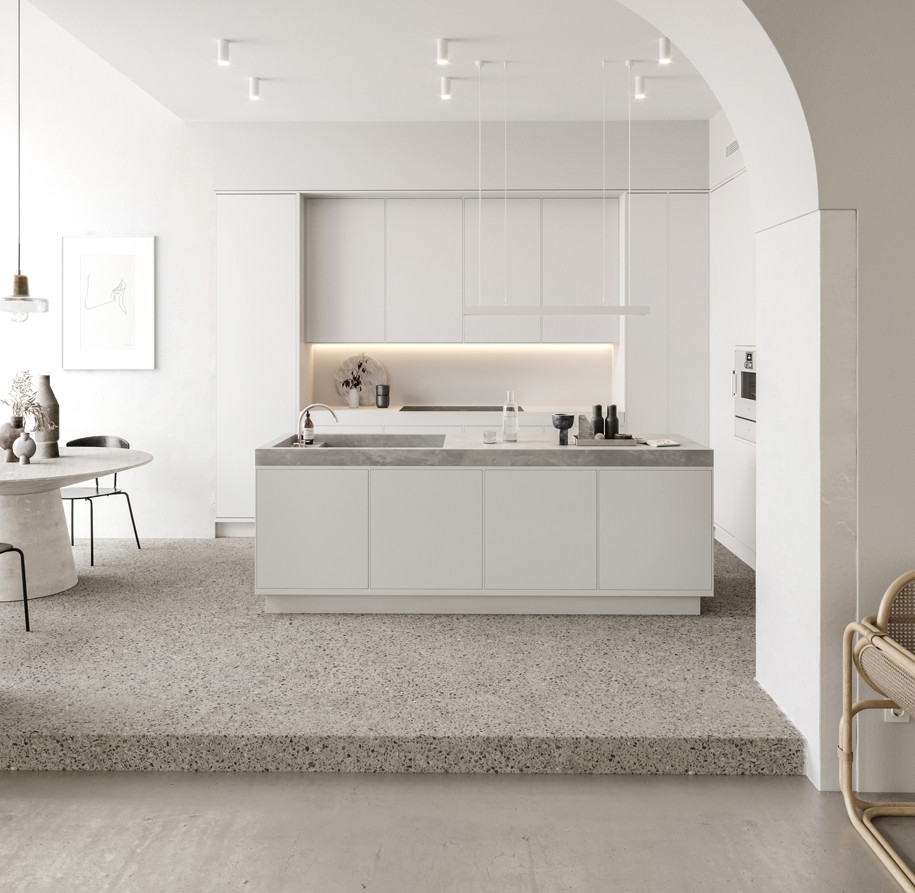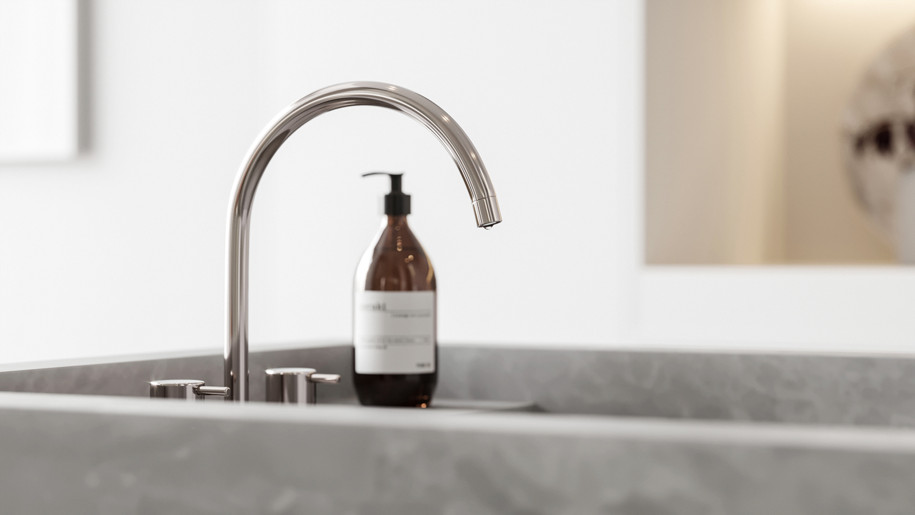 The neutral Pale palette is displayed through raw materials including concrete, dry-shade terrazzo, glass, wood and plaster. Natural stone and concrete floors reflect natural light from full-height arch shaped openings bringing nature's influence inside the house and referencing the colours of Nordic ambient.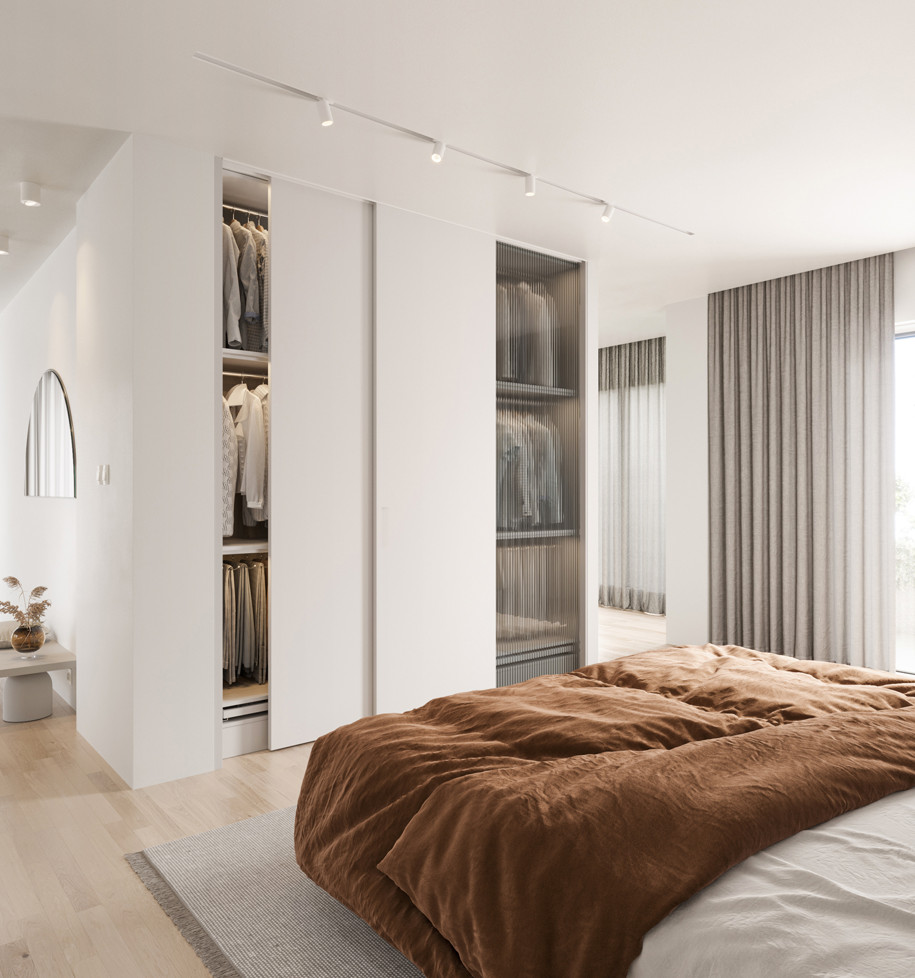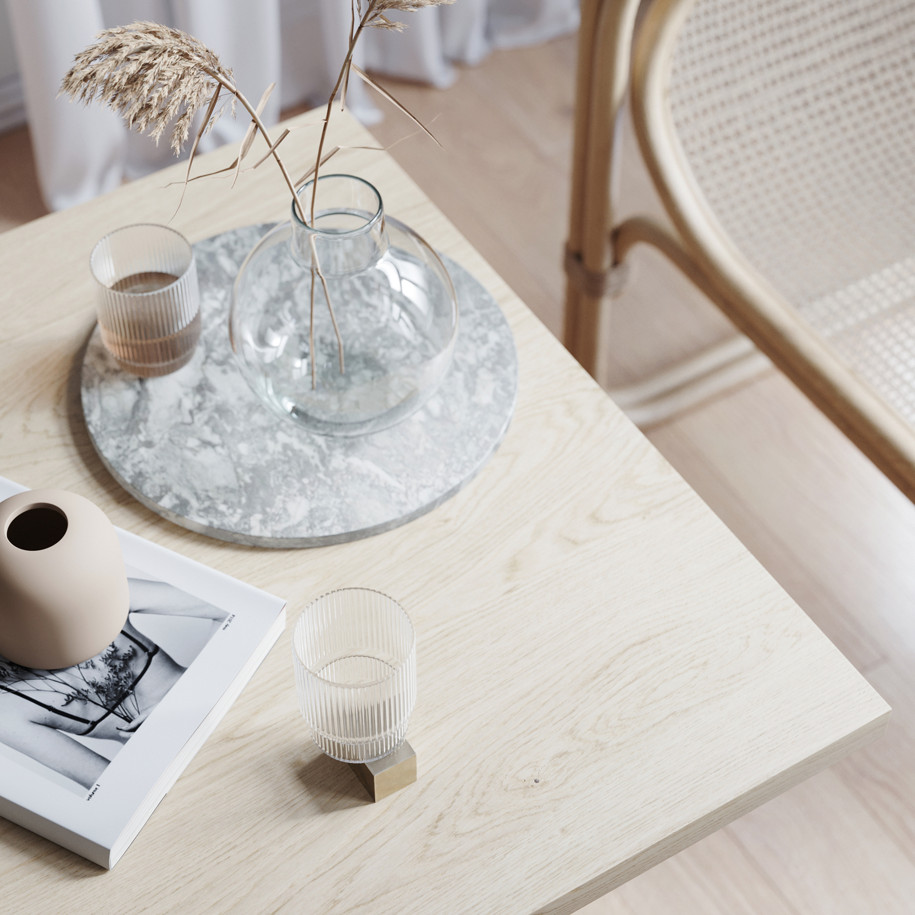 For the furnishing layout we pumped most of our items from Danish design brands. You'll spot some design pieces by Bolia as the Herringbone Patterned Bar cabinet by the Luxe series combined with the Calice vase in warmth orange and the rod bookcase of glass and powder coated steel that lays behind the Eave modular sofa by Menu.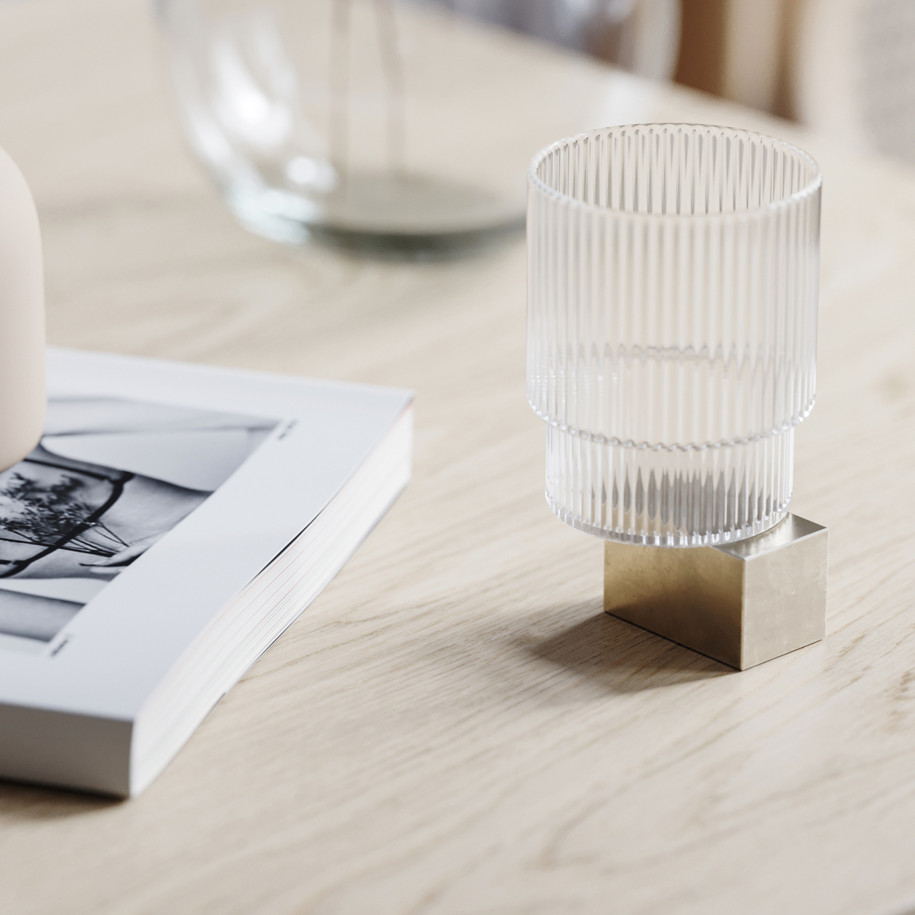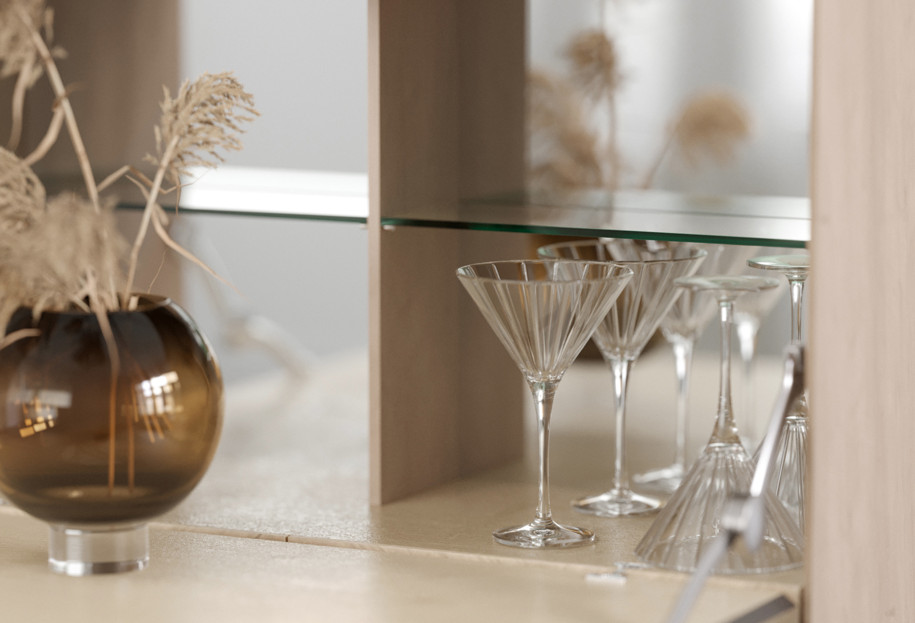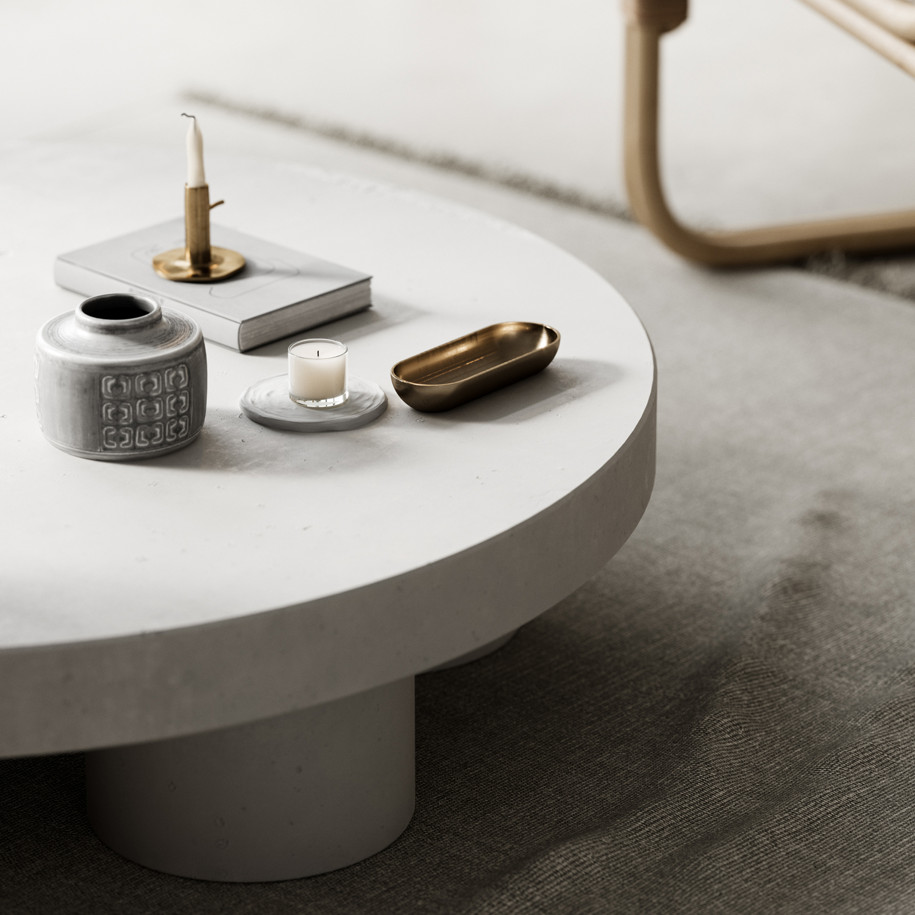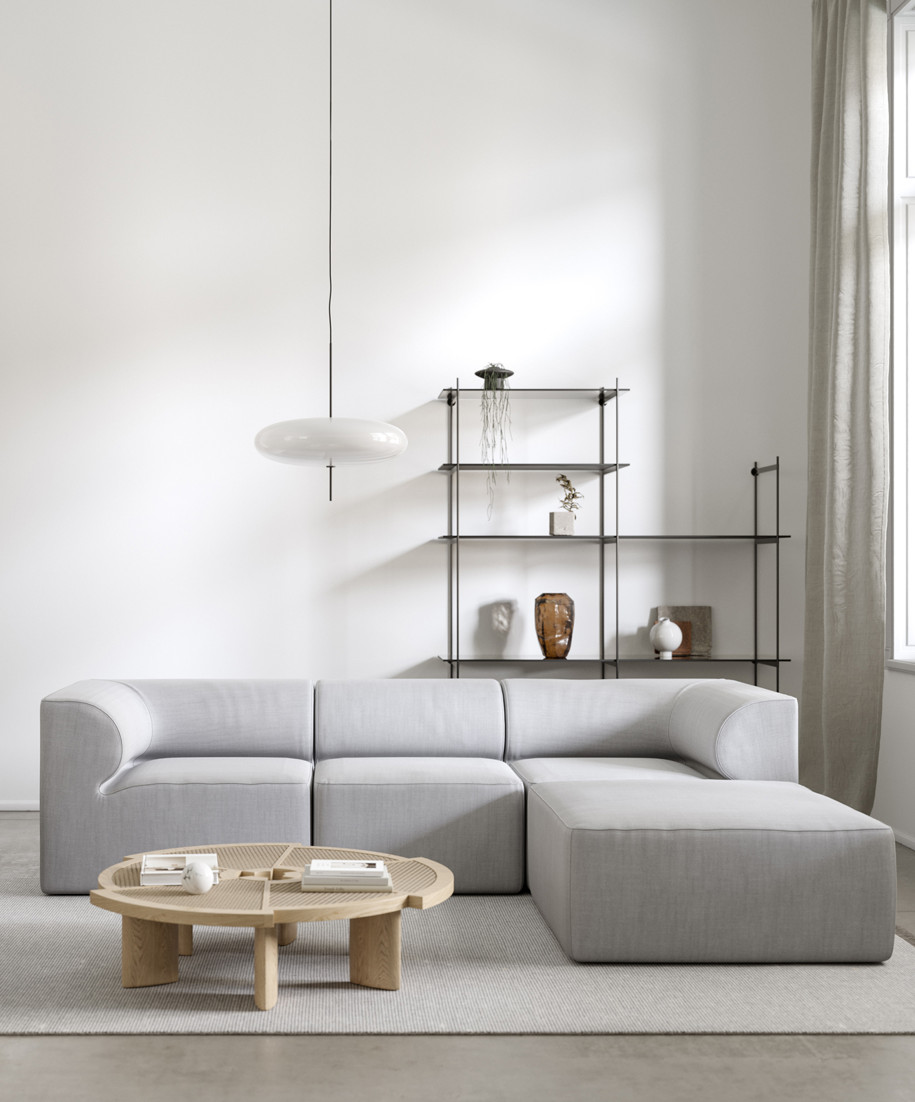 We chose the PP589 Bench an iconic decades-old design from 1953 which originally conceived by Hans Wegner.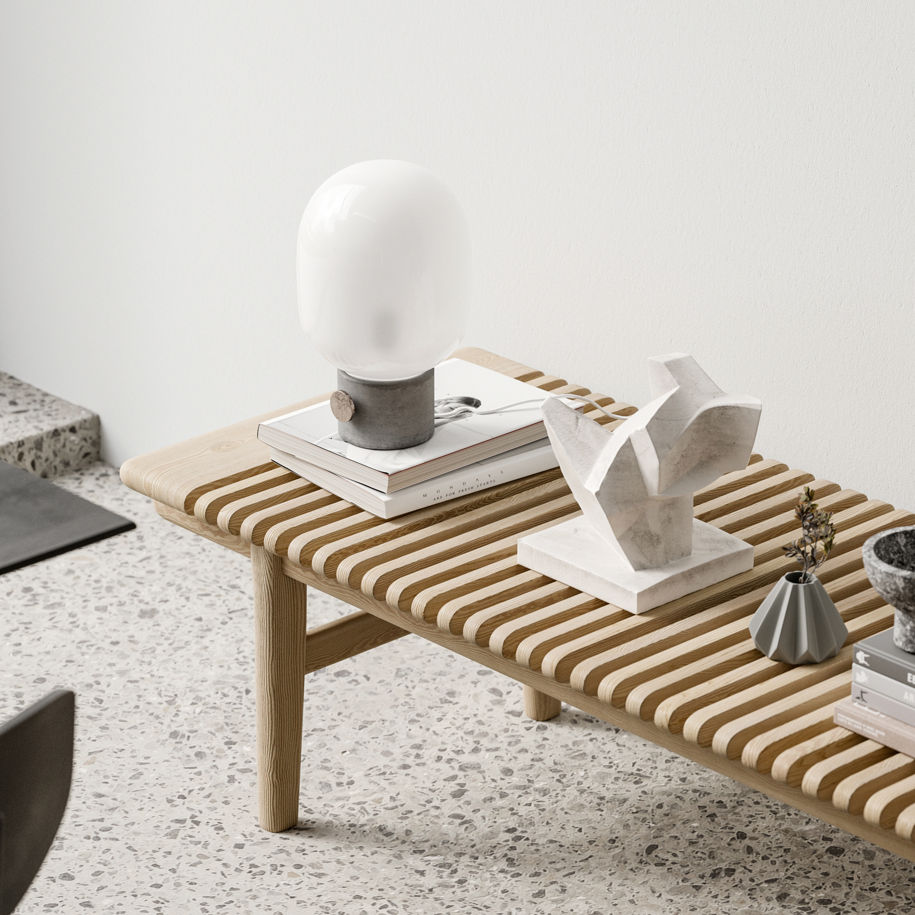 Some decorative props are the Criver sculpture and the Sphere Vases from 101 Cph. Additionally we implement some furniture pieces with viennese weave that creates a mute and calm effect among the rough concrete surfaces.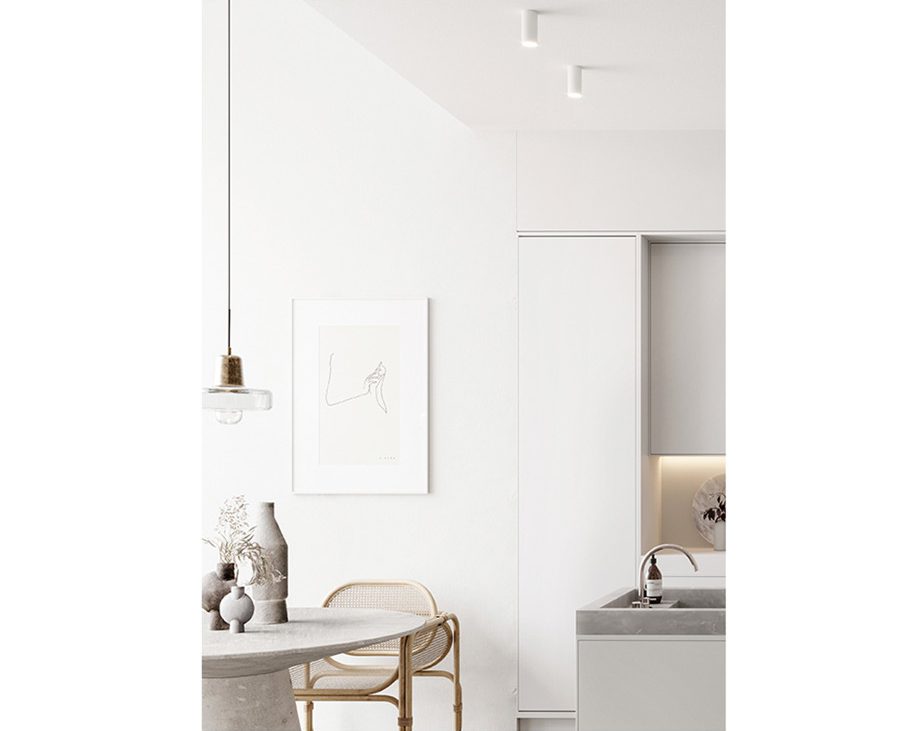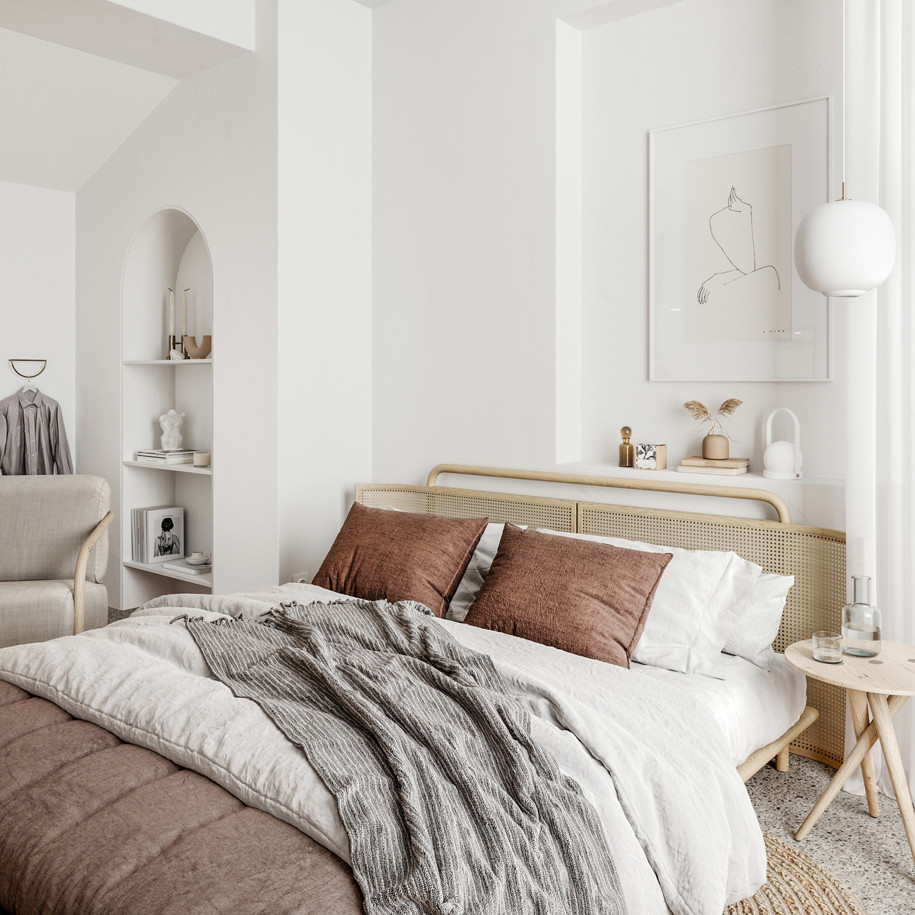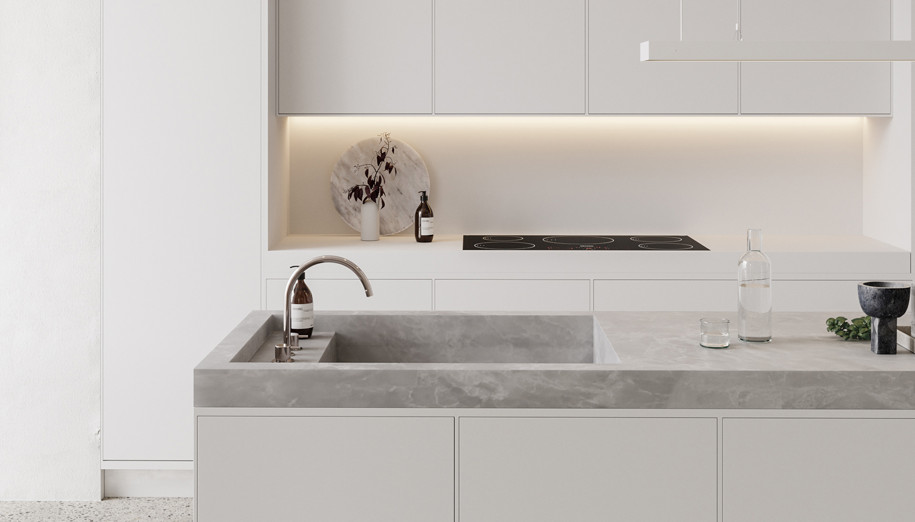 Mini CV
Bronxes is a young team formed by creative and passionate Architectural Interior designers and 3D artists based in Athens, Greece. A creative studio specializing in high-end architectural 3d visualization. Shaping and visualizing images since 2015, Bronxes has been a passionate dedicated team that is commisioned to deliver carefully composed set of computer generated images.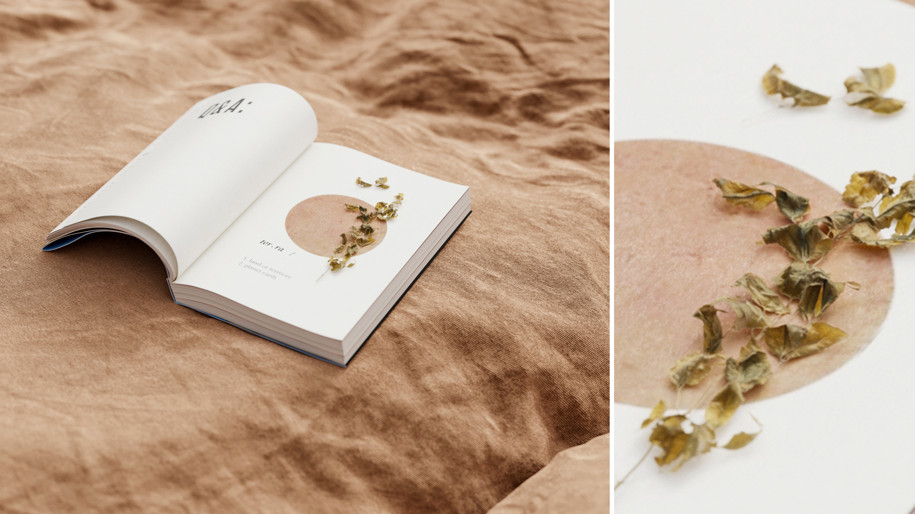 With a concrete Interior Design background Bronxes swiped to the visualization industry since the university years visualizing their sketches into creative imaginery scenes. Shortly a structured team was formed to shape the unbuilt spaces for selling/marketing & creative purposes for clients' visions with cutting-edge architectural photo-realistic 3D images. Having collaborated with furniture manufacturers, real estate developers, architecture firms and interior designers from all over the globe Bronxes settled up an experience workflow in a way to help communication and give life to your ideas.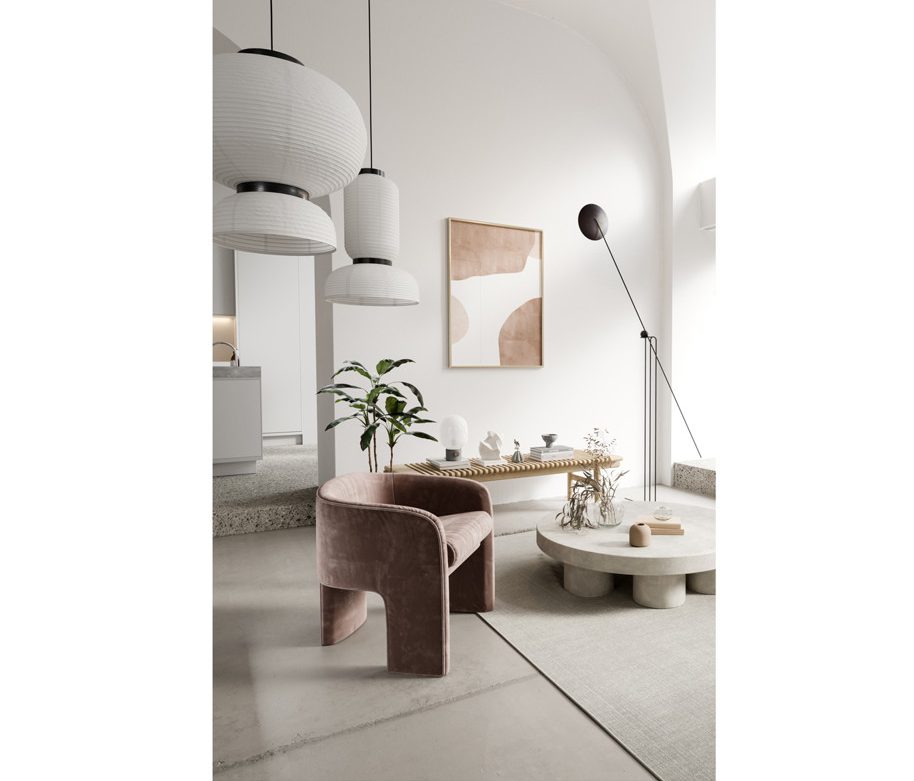 Facts & Credits
Project title  P a l e
Architecture, interior design, visualization  Bronxes Studio 
READ ALSO:
Athenian Modernism / Designing Paradise: a project of Archisearch.gr & the Design Ambassador for Furniture Gallery