Delivery of fresh products and meals meets a fun visual identity in the new space that studiomateriality creates in Gerakas, Greece.
– text by Zoi Parasidi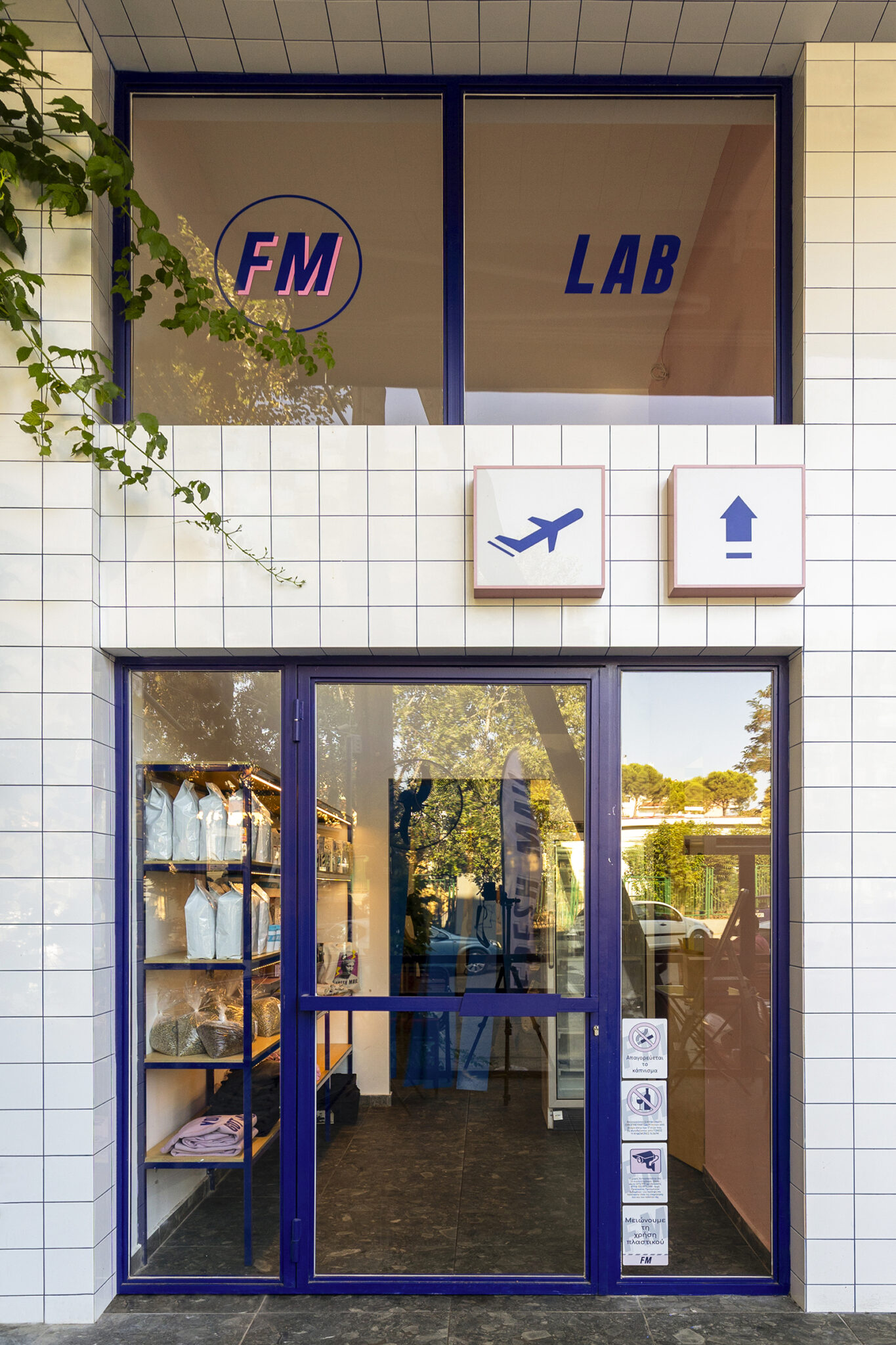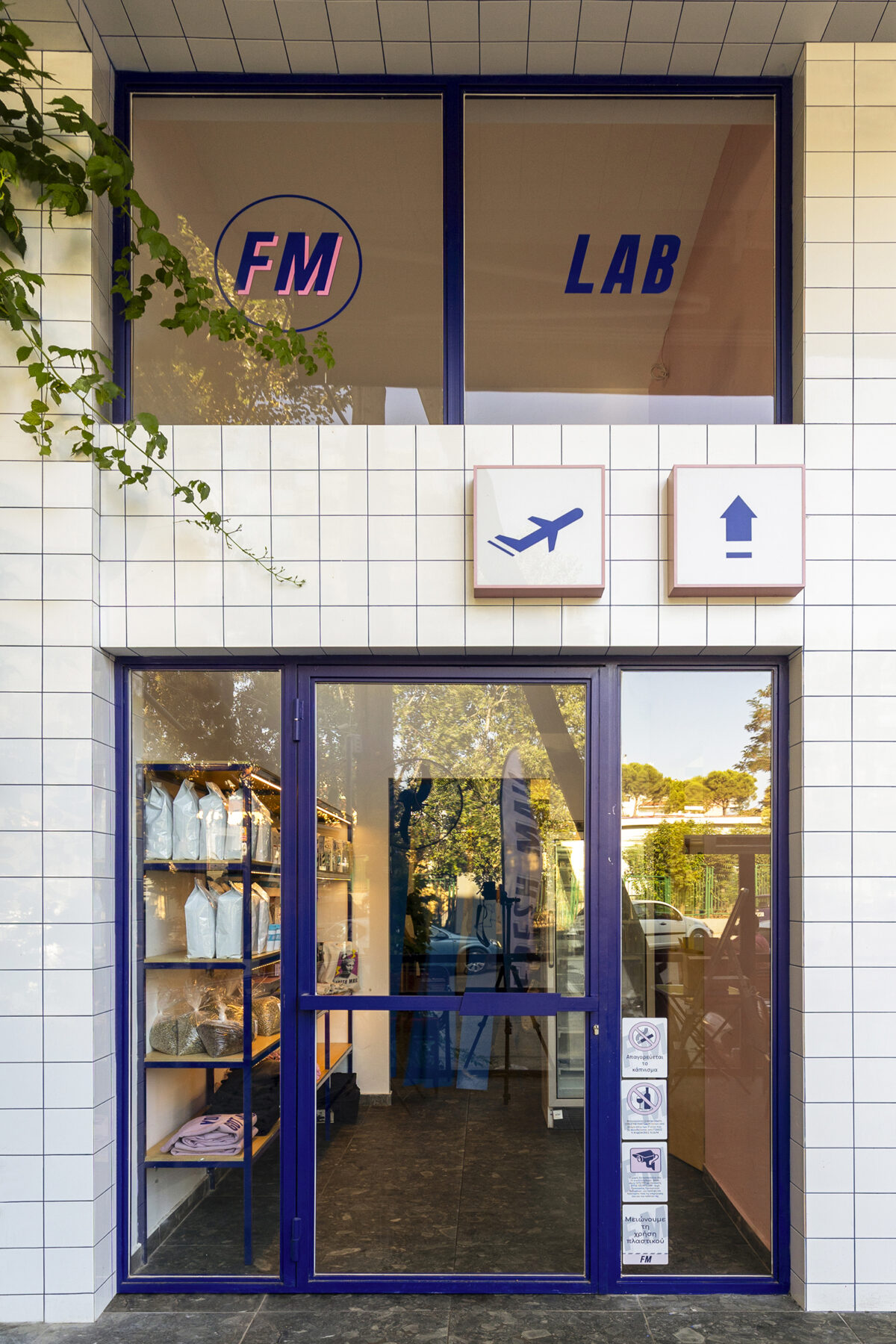 Fresh Mail is the new store in Gerakas that you would not want to miss.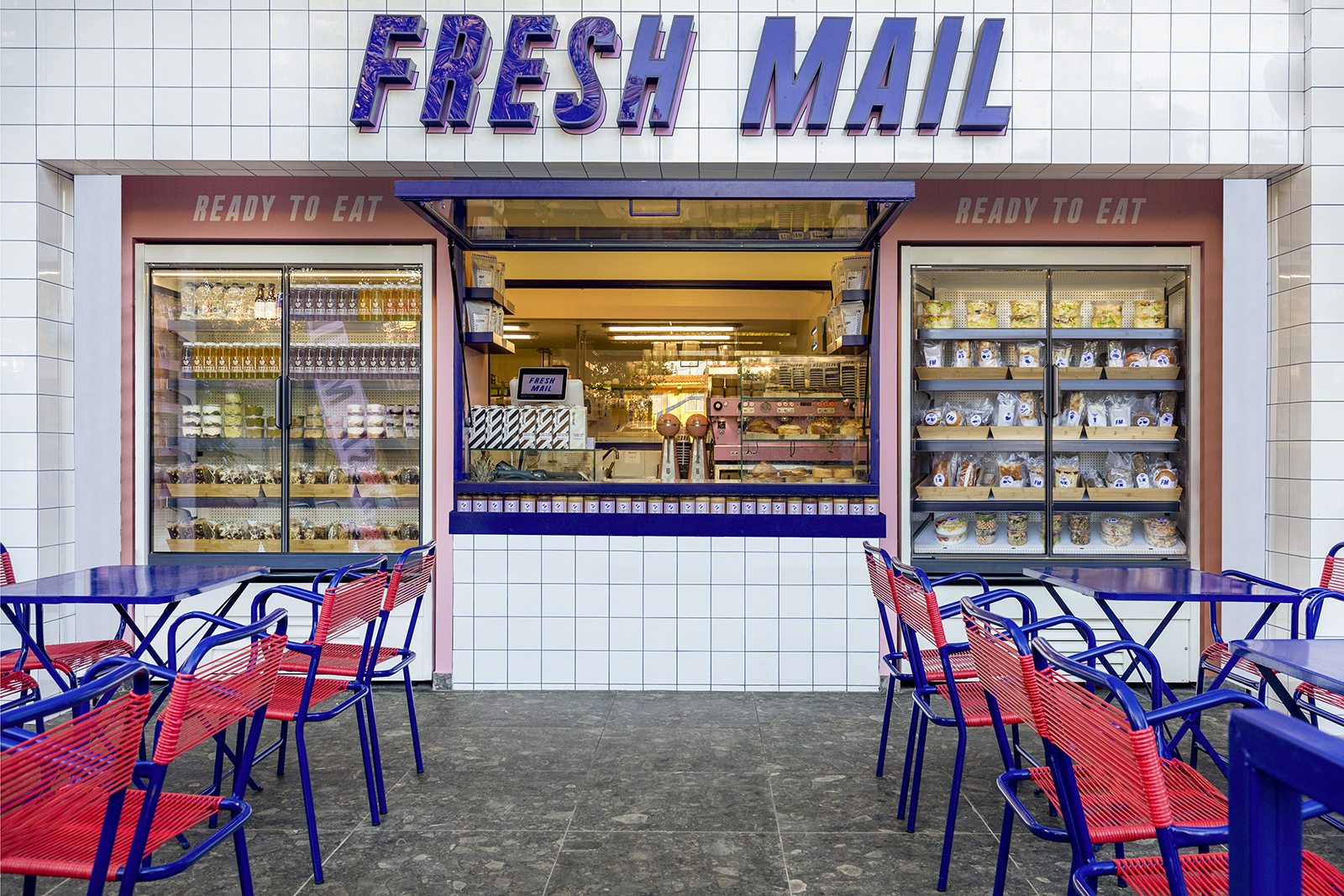 Fresh Mail is a store that produces, packages and delivers fresh products and meals. Studiomateriality draws inspiration from the shop's services and uses mail symbolism to create a fun visual identity.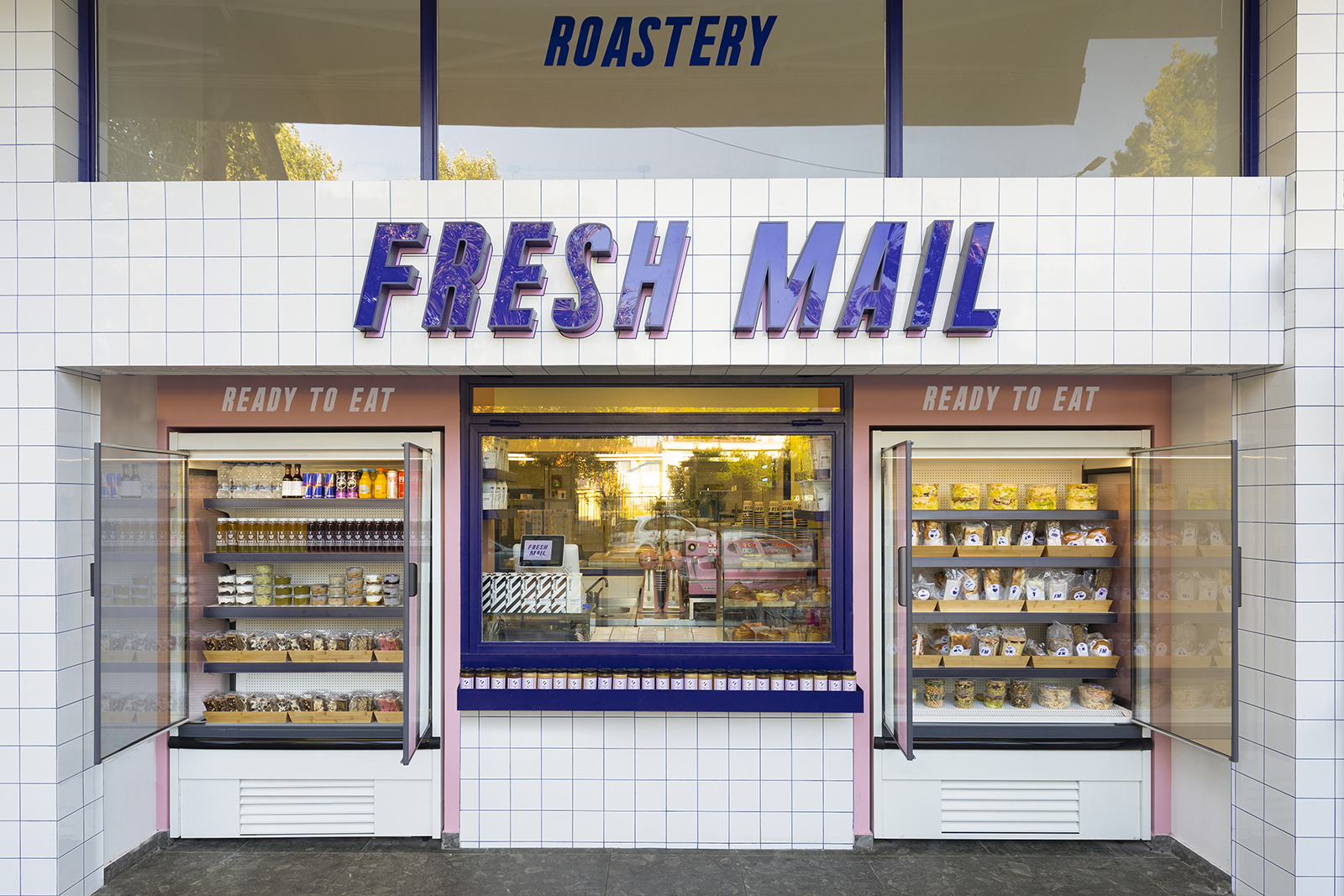 The creative team saw the parallels between the packaging procedures of Fresh Mail and the creation of physical mail. The airplane on the boxes, the outline and the stamp on the products are just some of the elements that bring these two worlds together.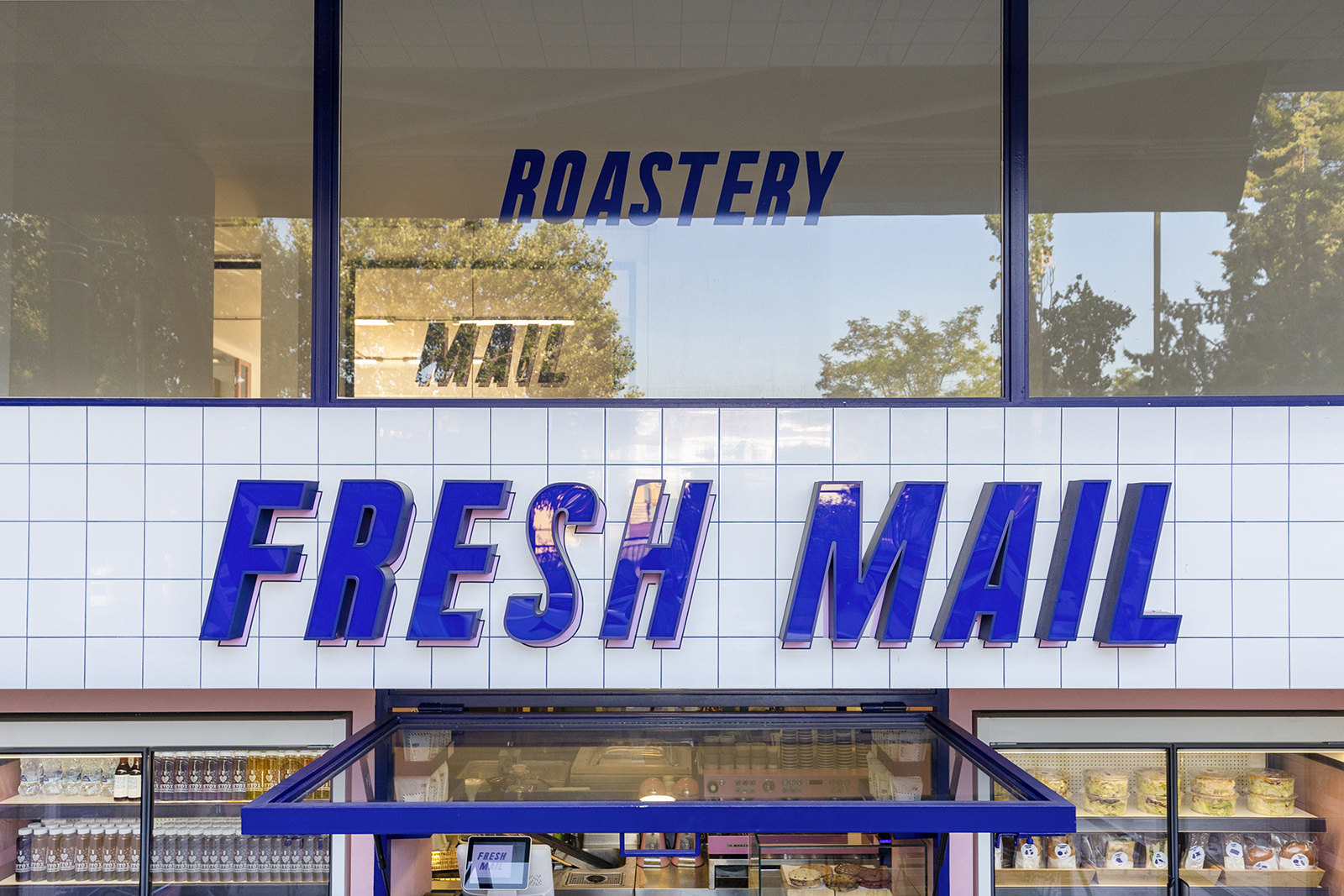 A light-hearted mood is captured throughout the shop and the products with the use of pink and blue. White helps these two colors pop out even more.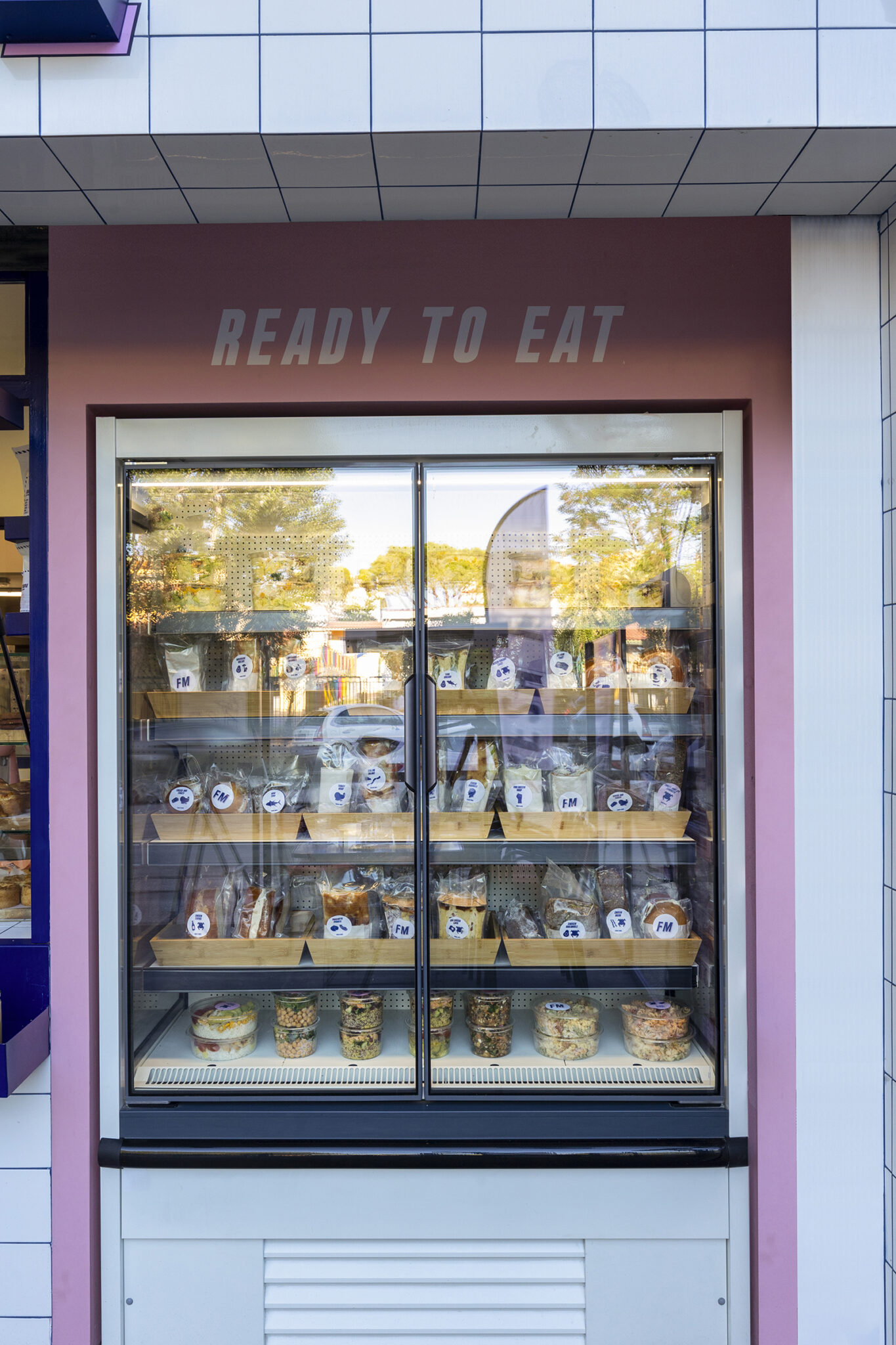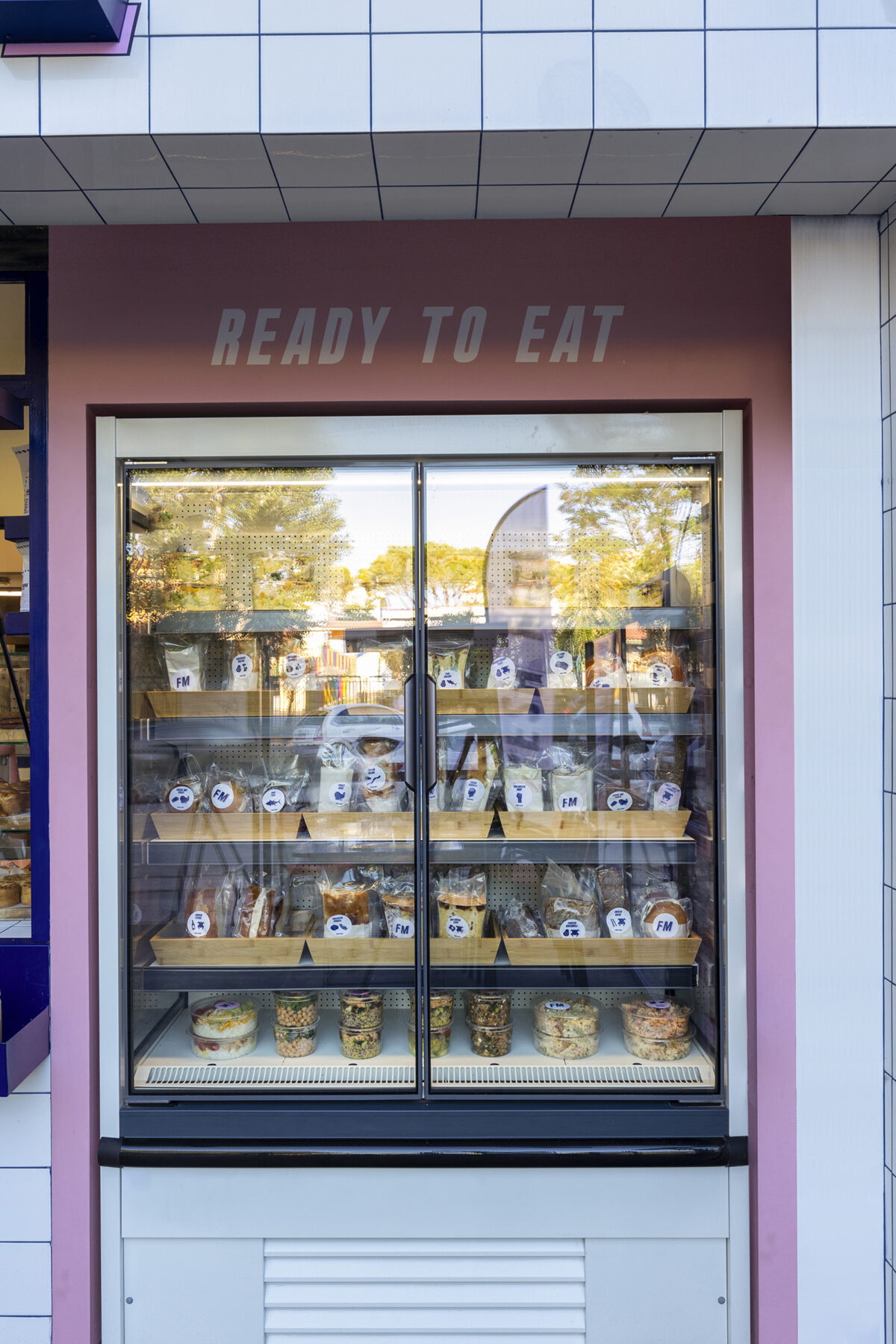 Fridges are integrated into the façade of the store creating interaction with the client and capturing the enthusiasm of creating your mail.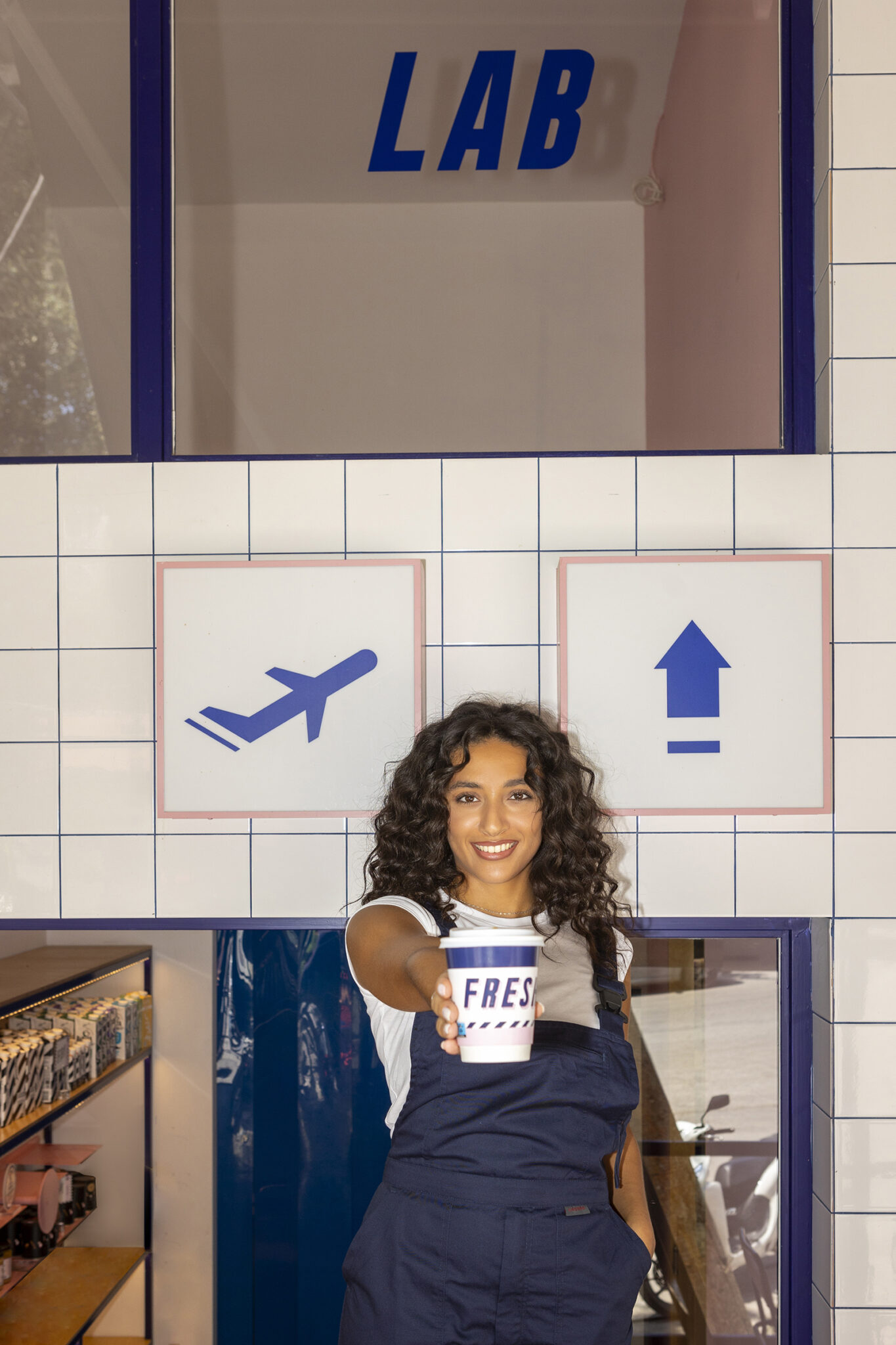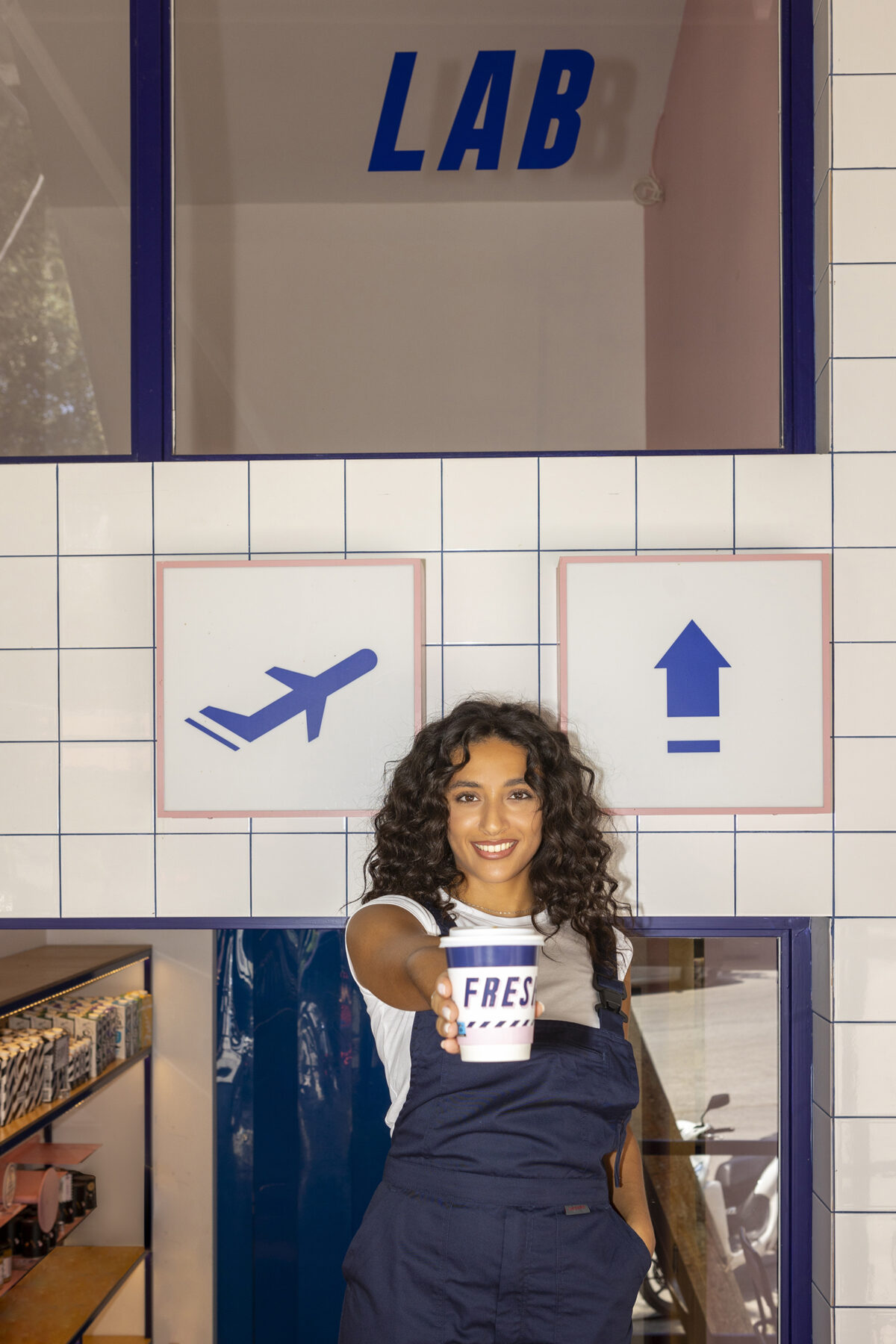 Green is not the only way to see your city with a fresh eye.
Facts & Credits
Title Fresh mail
Typology Interiors, Design, Architecture
Location Lakonias 9, Gerakas, Greece
Area 100 m2
Status Completed, 2022
Design studiomateriality
Lead Designer Miltos Kontogiannis
Design Team Margarita Vogiatzi
Project Manager Serafeim Pappas
Photography Alina Lefa


---

Take a look at another project of studiomateriality, KUCU coffee shop, here ! 
READ ALSO:
Aesop Palisades Village in Los Angeles | Odami