Odami design studio uses images of natural landscapes and vernacular architecture as references in order to create a store that belong to the stories of its place. 
-text by the authors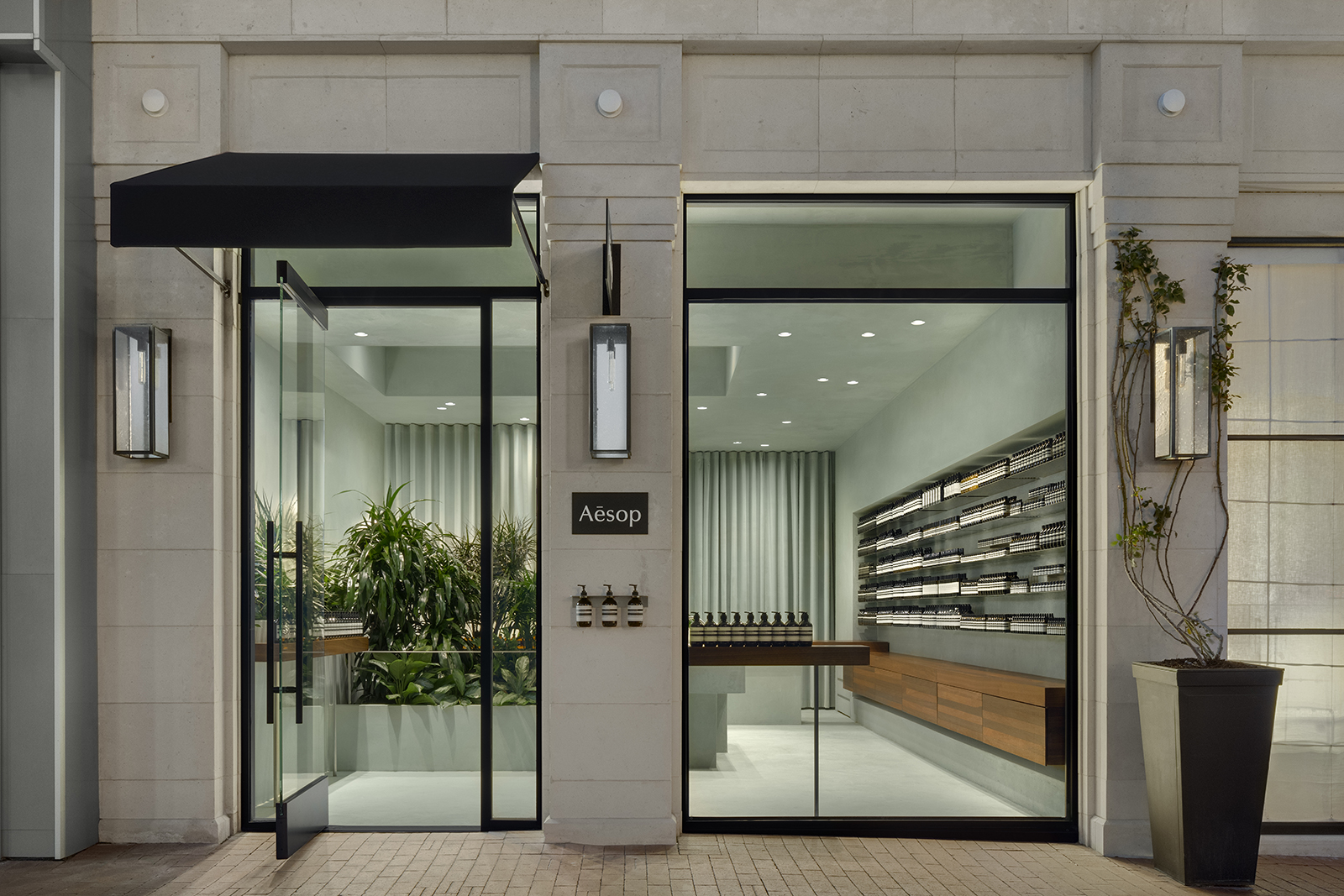 Aesop Palisades Village takes inspiration from its natural surroundings, as well as the area's vernacular architecture, where local buildings are delicately perched within a cascading landscape of lush ridges and valleys. Most notably, this includes celebrated local architect Ray Kappe's own residence, a critical reference for the project.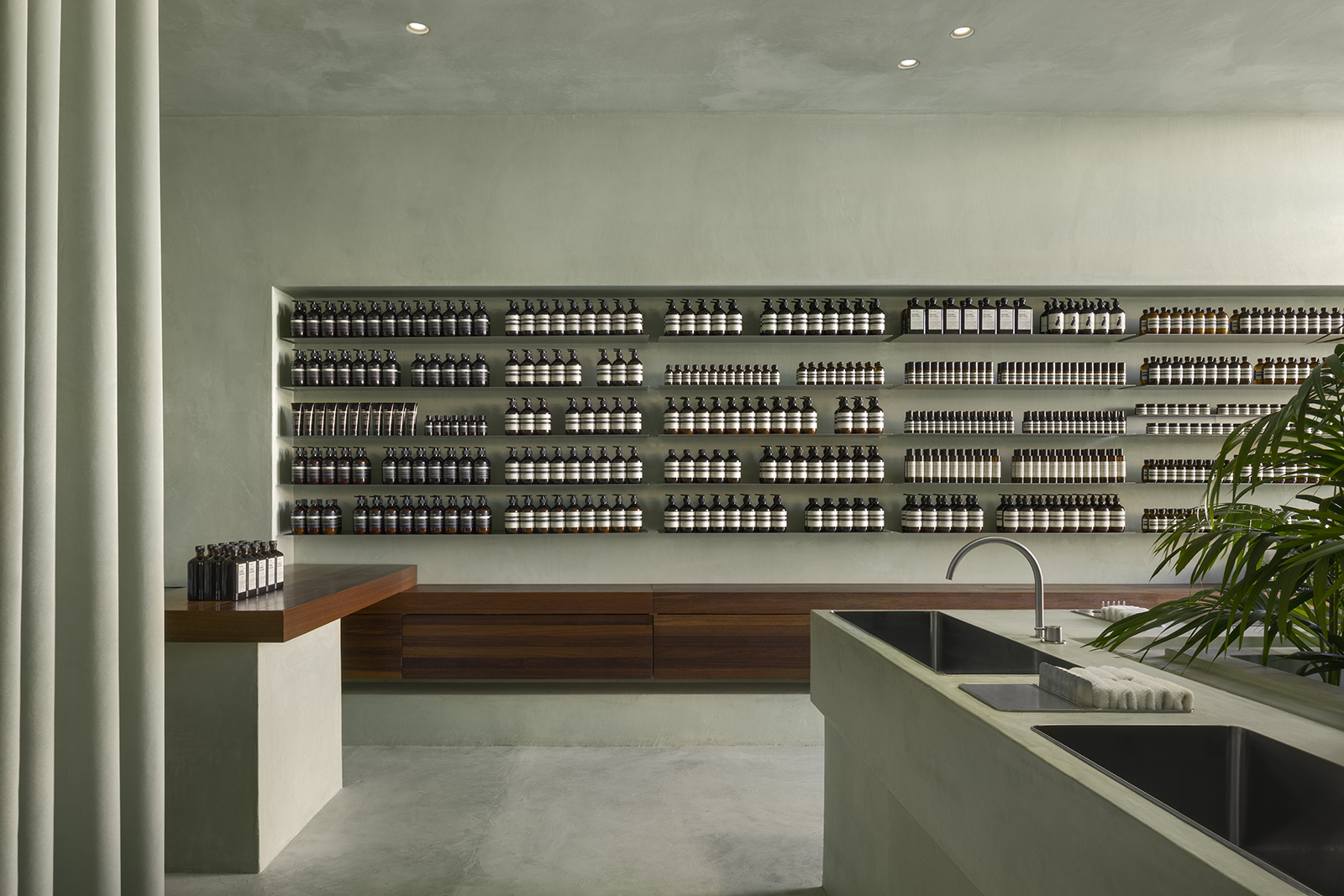 The store is grounded in a base of fresh green tones and layers of highly-textured materials, evoking its verdant context. The walls, ceiling, and floors are all finished with microcement, lending the space a tactile, earthy atmosphere. A velvet curtain meanders across the entire back of the store to hide the inventory storage and utility room, its folds and shimmering texture intensifying the store's materiality and modulation of light and shadow.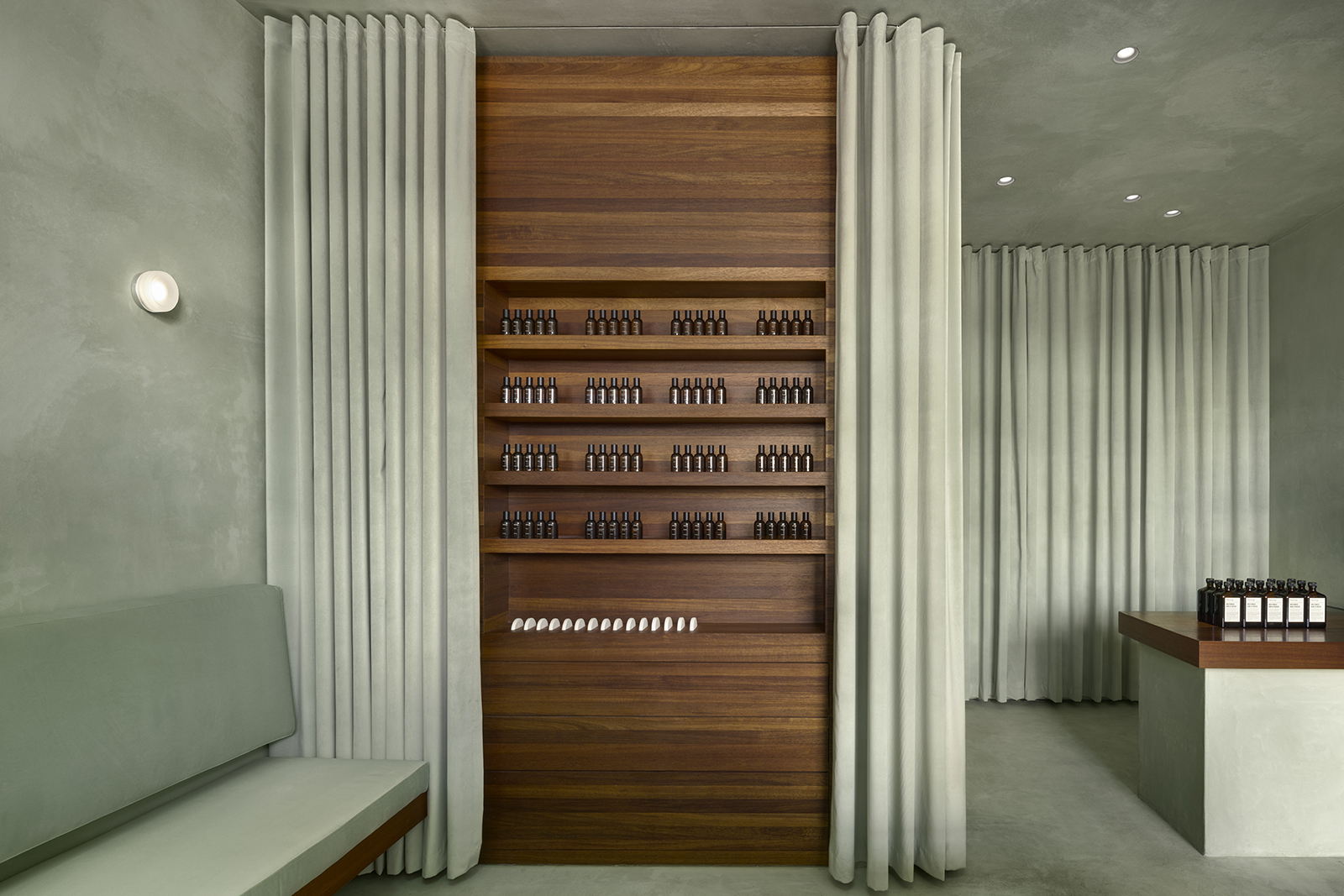 Gently placed amongst this unfolding landscape, the various storage and display requirements are resolved as long horizontal planes, composed of either reclaimed wood or stainless steel, to create an interplay of levity and mass.
Further blending inside and outside, and natural and built environments, a skylight was introduced to bring natural light to a new interior garden, the focal point of the store. Wrapped around the garden, a bench, product display, and consultation sink sit amongst the
foliage.
The design for Aesop Pacific Palisades aims to create a biophilic environment.
Together, the design for Aesop Pacific Palisades aims to create a biophilic environment, elevating the ritual of self-care through the presence and evocation of nature. 
Illustrations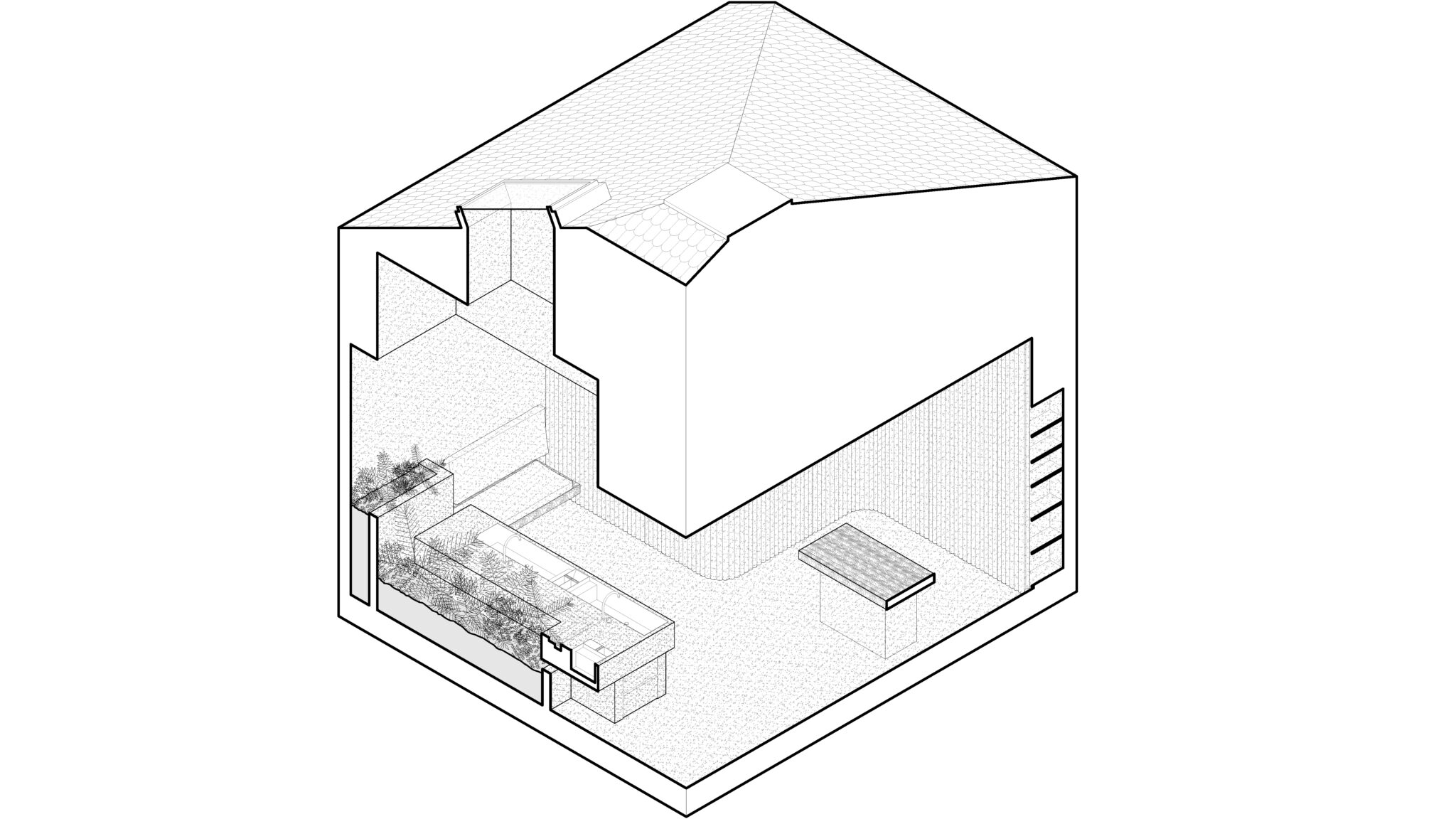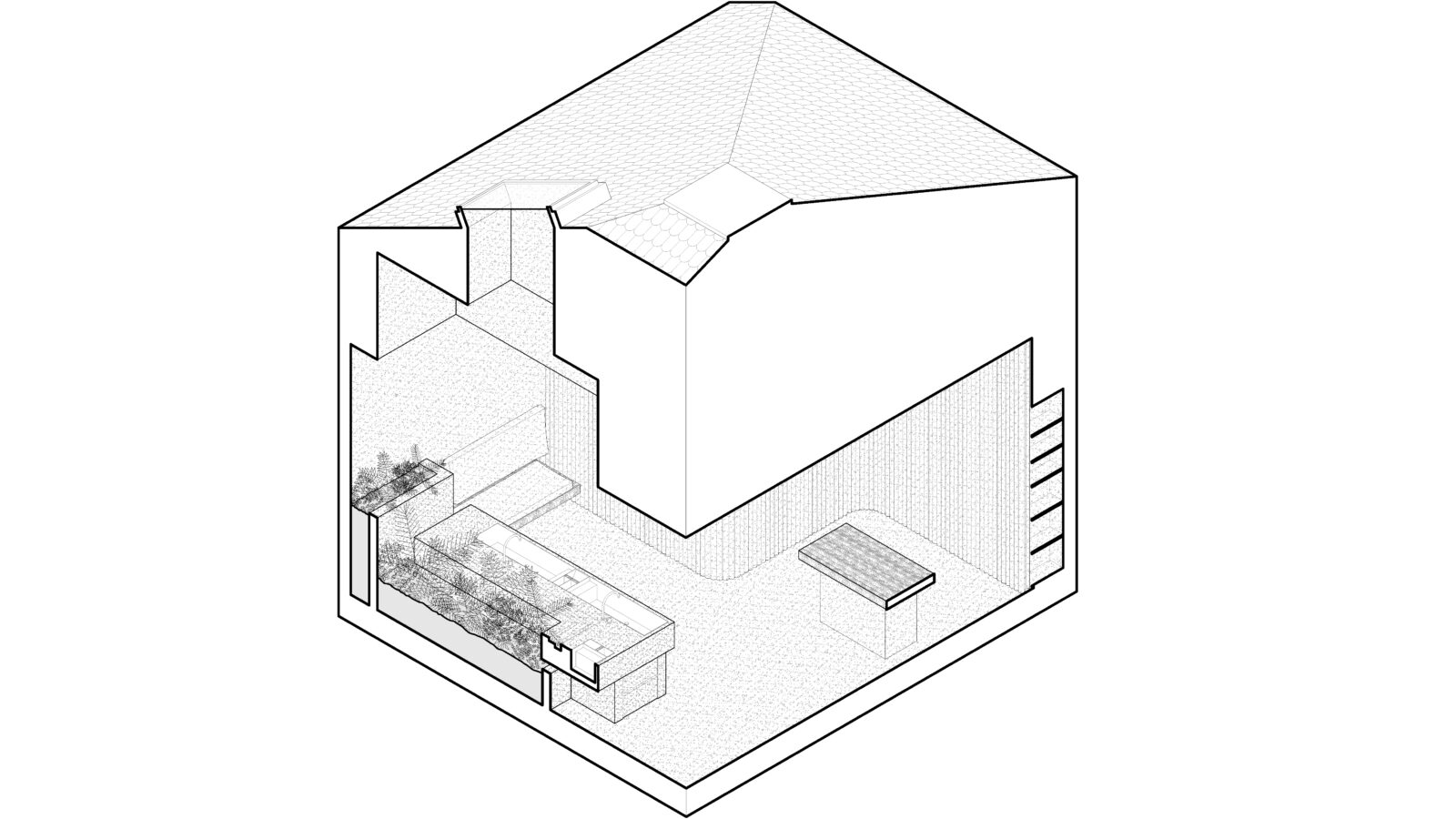 Axonometric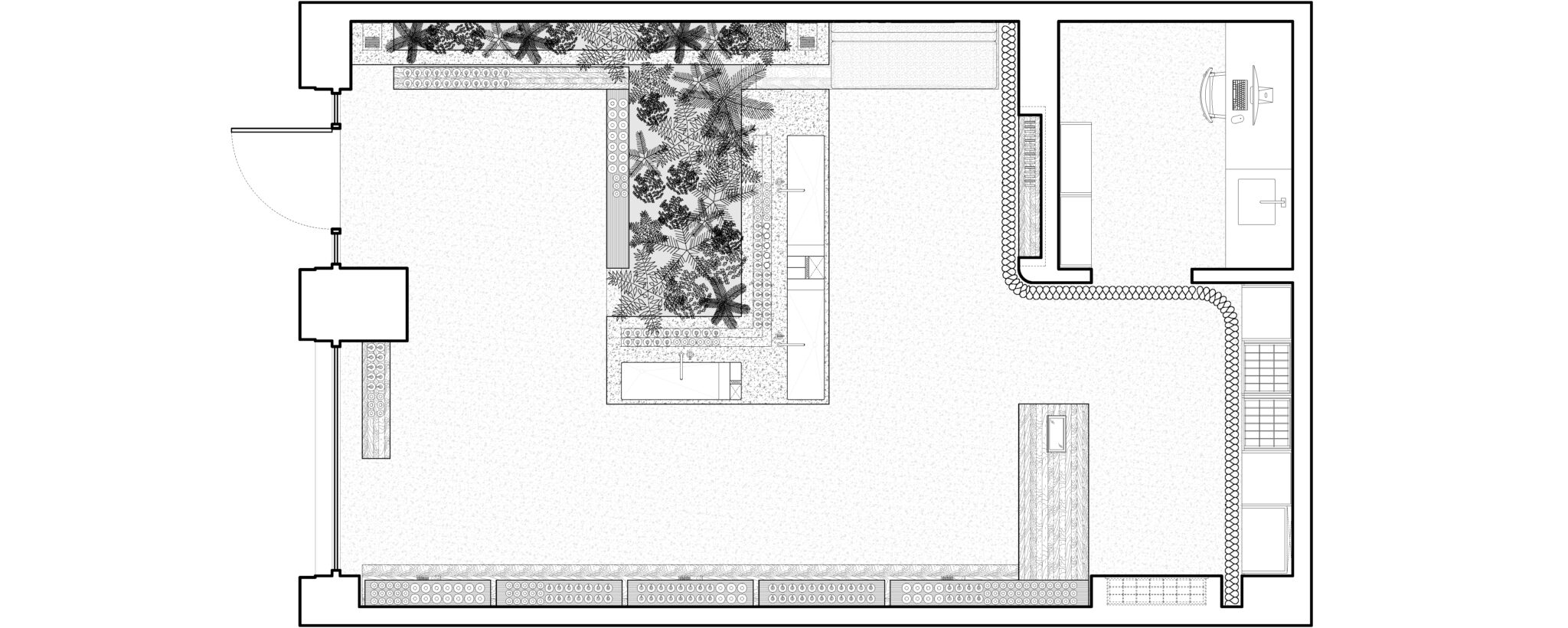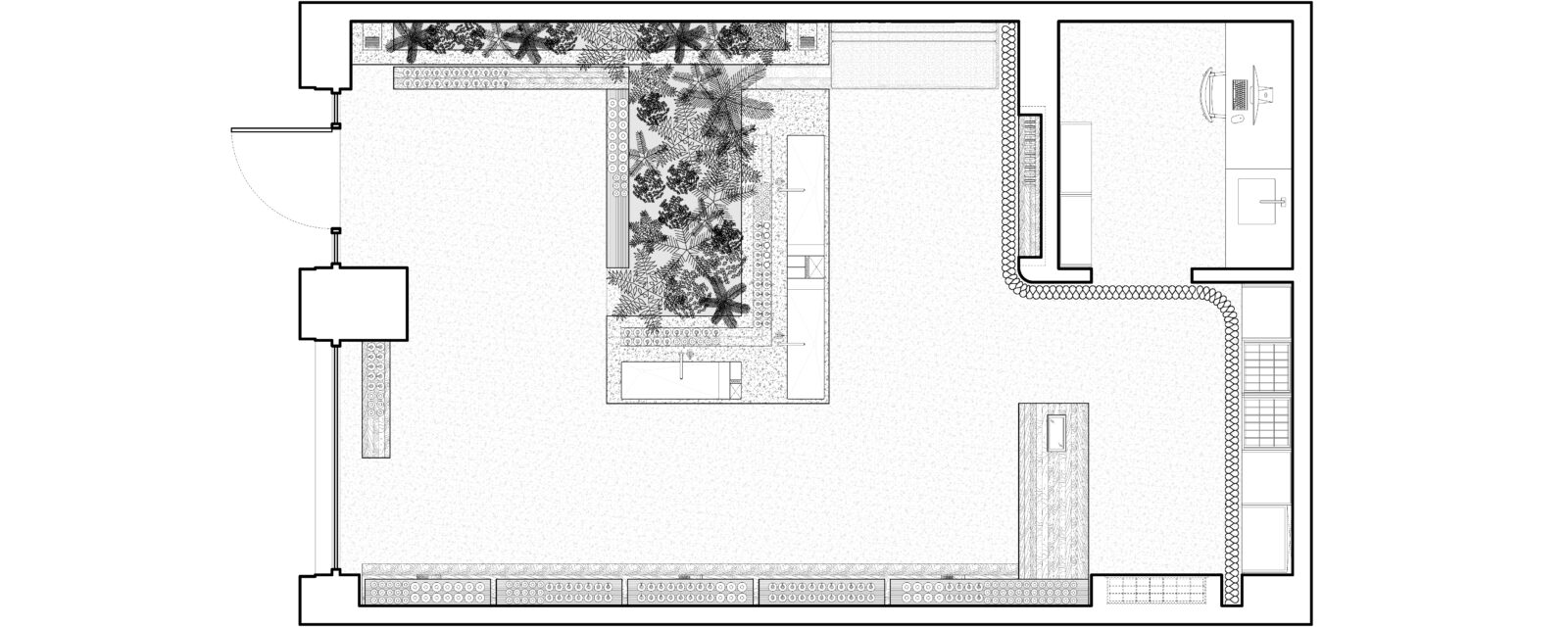 Floor Plan
Facts & Credits
Title Aesop Palisades Village
Typology Interiors, Design, Architecture, Retail
Location Los Angeles, USA
Status Completed, 2022
Design Odami
General Contractor Precise Contractor Inc.
Fabrication Dayone Designs
Architect of Record WORD Design x Architecture
Engineering RKM Consulting Engineers Inc.
Photography Rafael Gamo
READ ALSO:
Η σφήνα | Σχεδιασμός κατοικίας στου Παπάγου από το γραφείο Dire Architects