ECUAL and HIBOUX architecture studios renovated an apartment in Thissio, Athens reflecting upon the elements that make the typical 70's Athenian apartment, their acknowledgement and reuse within a contemporary context while, also, rearranging the space so as to bring the light into the apartment.
-text by the authors
Here the initial apartment, although with a good orientation was rather dark. The main need was to bring the light in. Then the clients needed one bedroom but also a living room that could transform itself into a closed guest room. The solution was given with the use of heavy curtains that separate the space.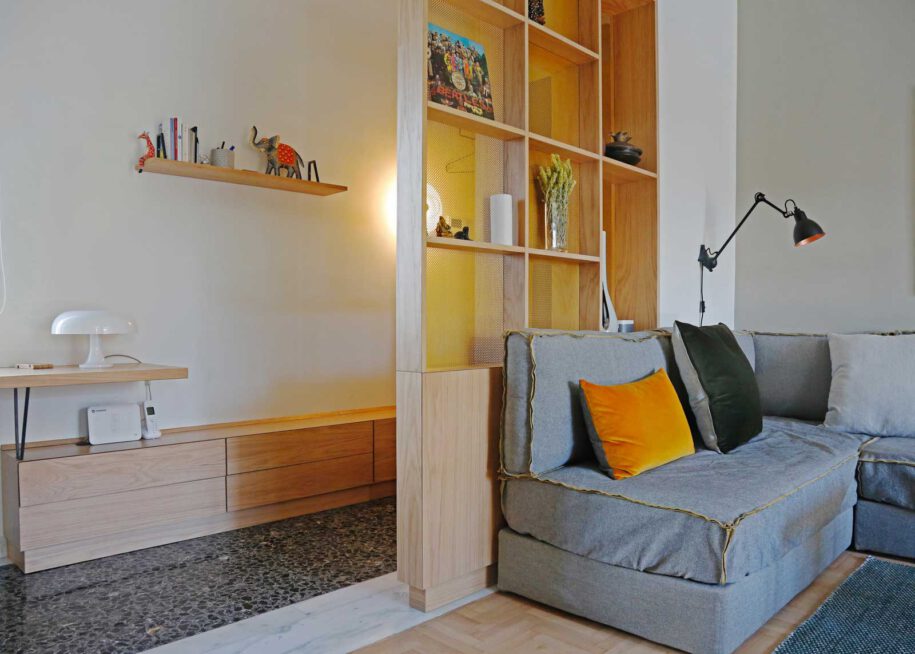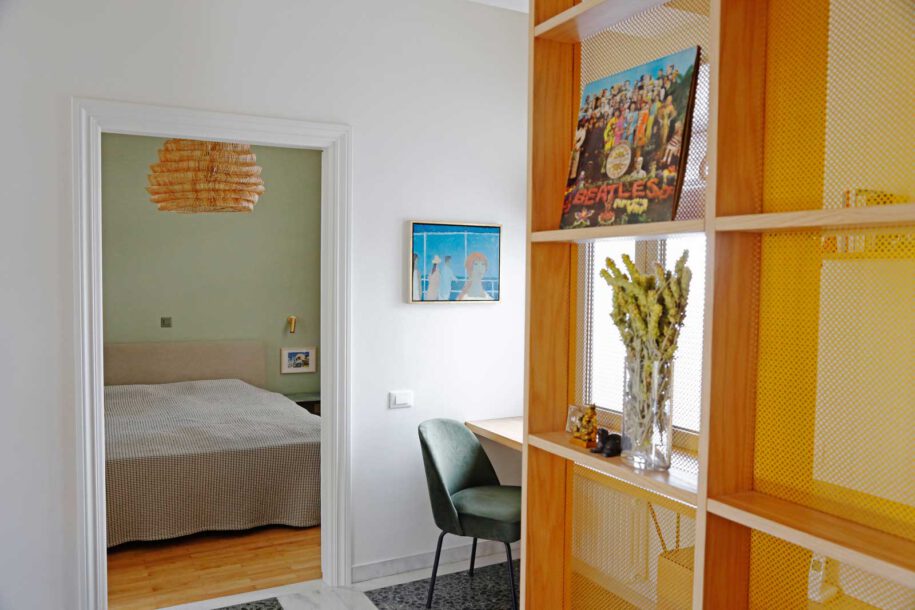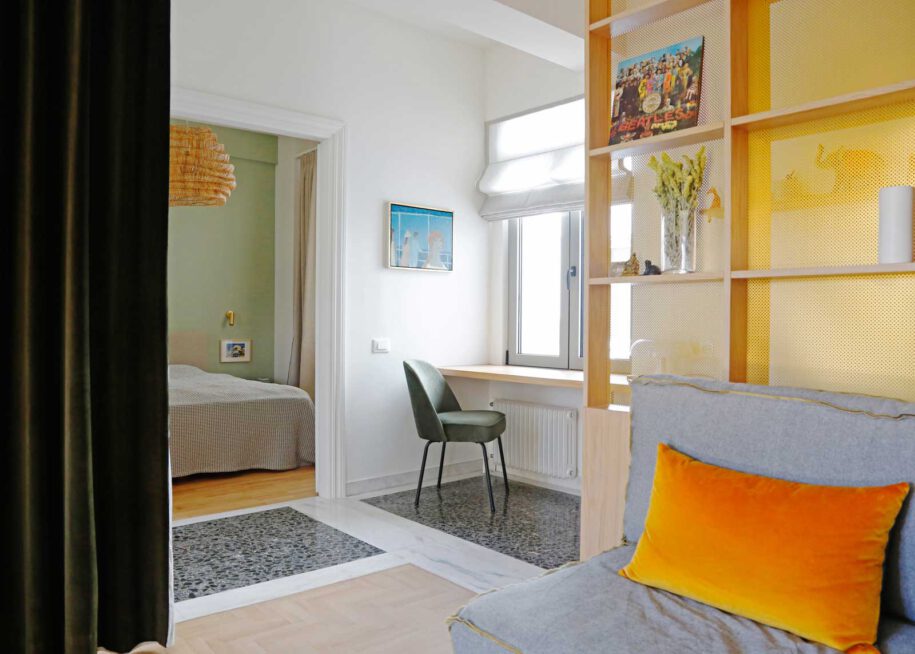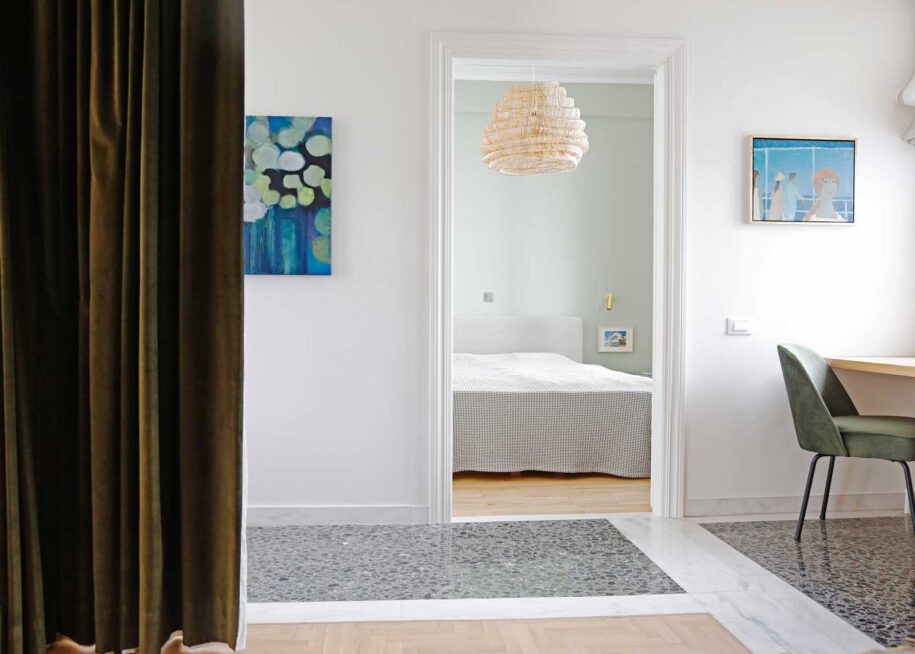 The demolition of some walls and creation of openings, permitted the light to enter, from both sides, creating a very bright result.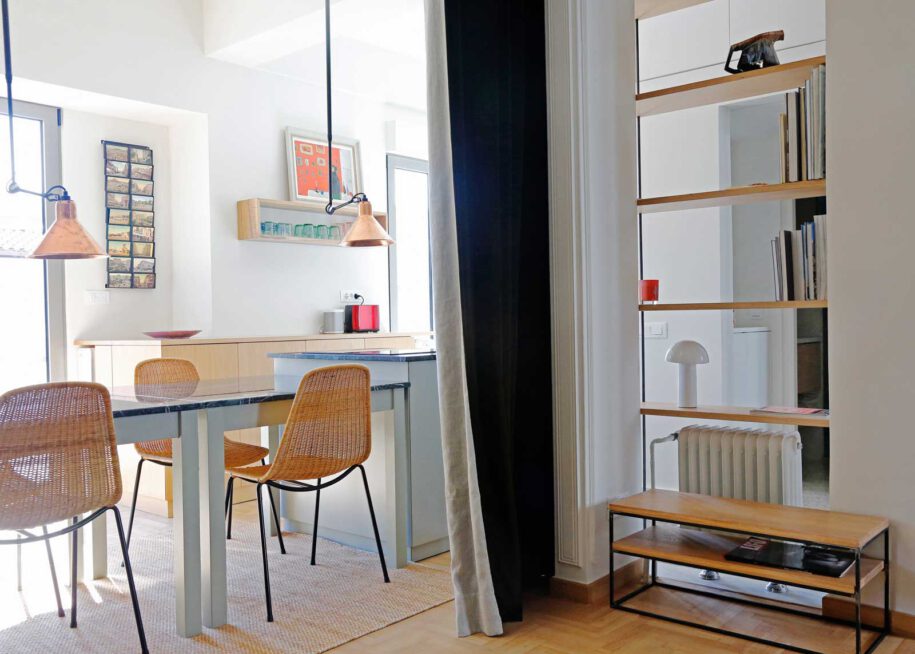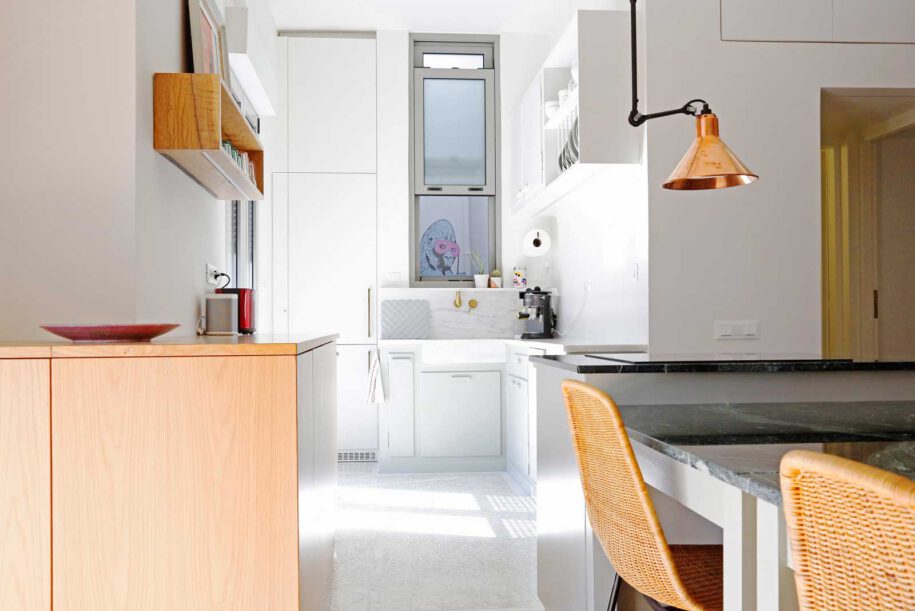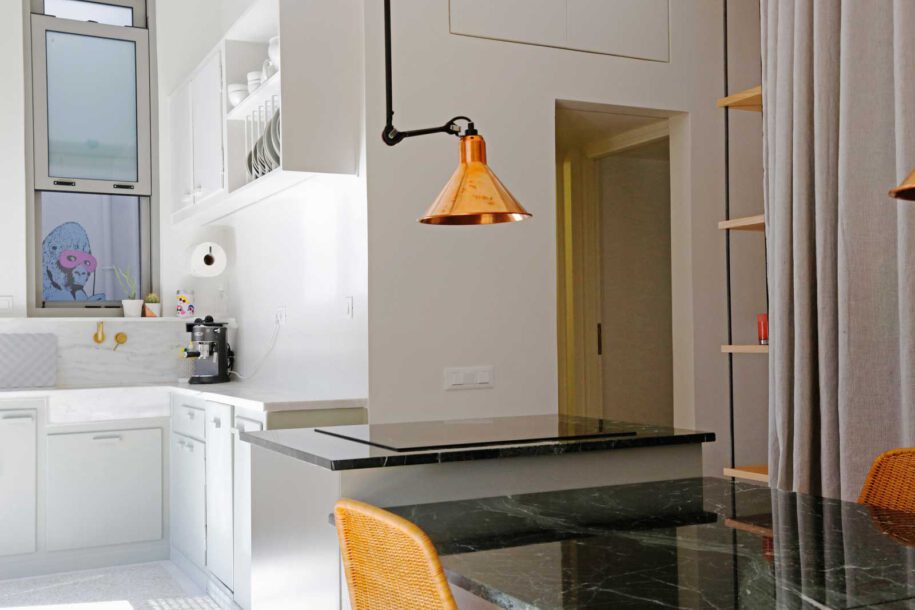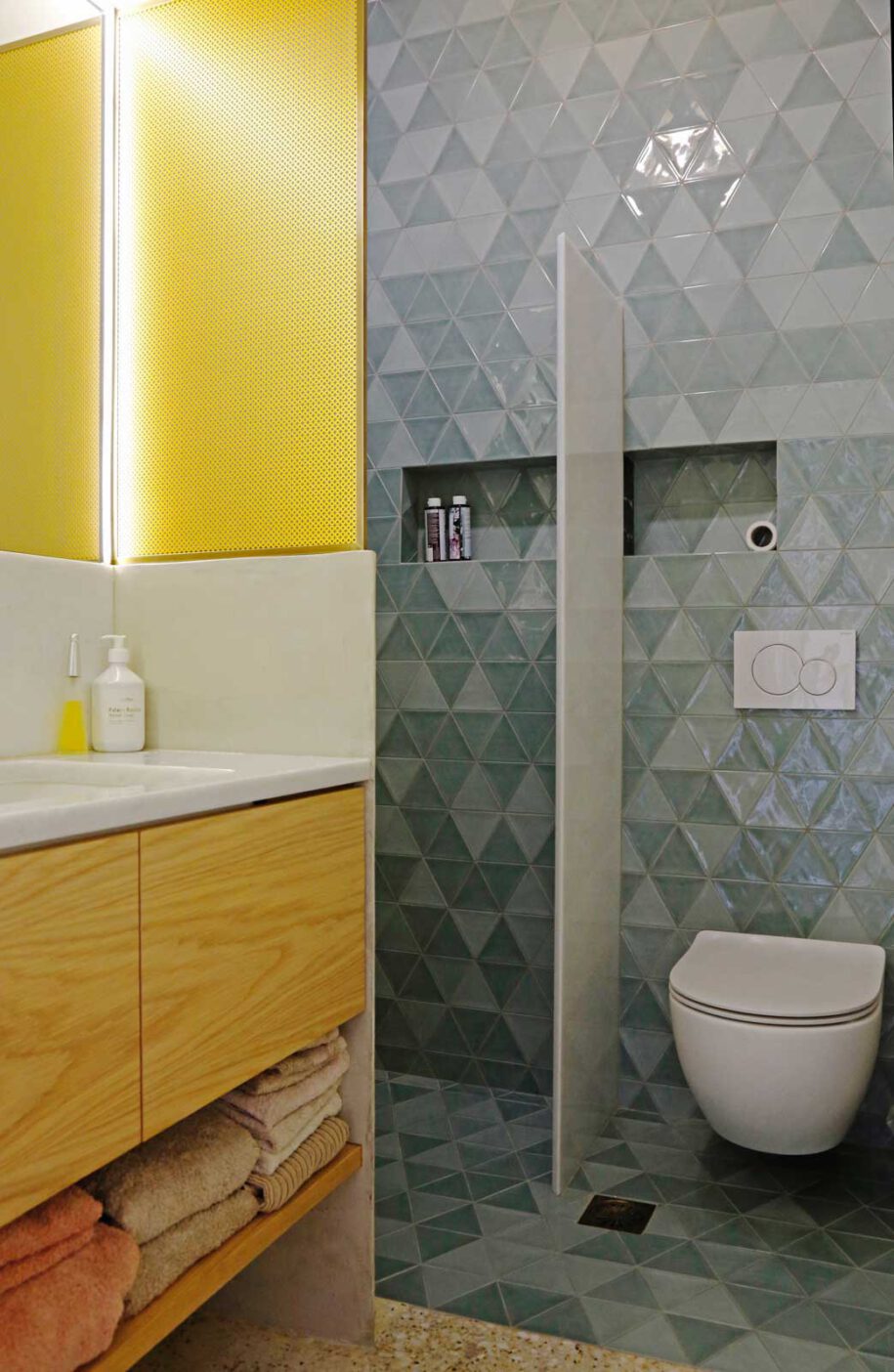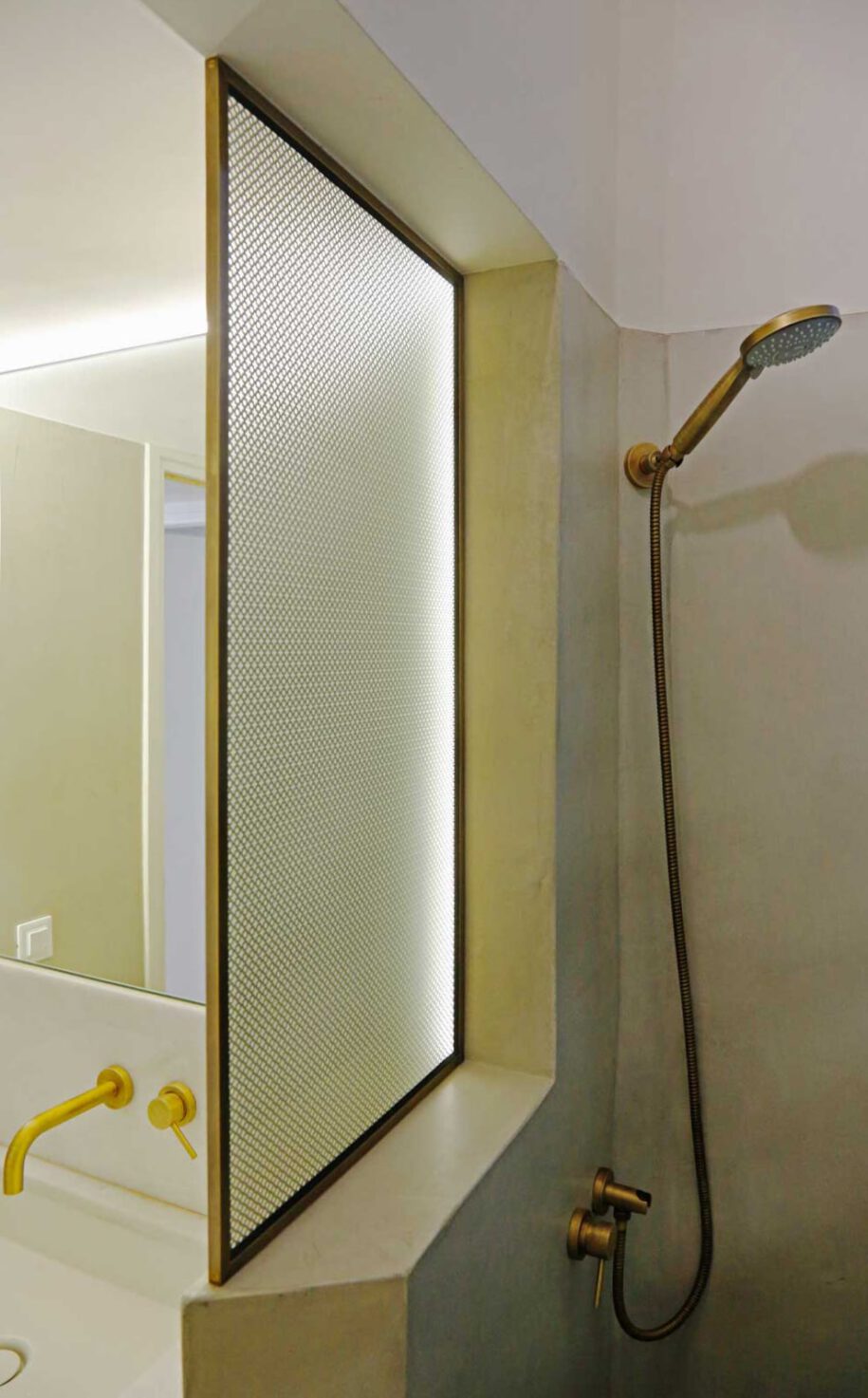 Elements preexisting were used again. The mesh entrance separation was as the radiators, the kitchen was kept, refurbished and enlarged with new elements, lights were preserved, The Tinos marble of the radiators covers was reused and transformed into coffee tables, while the material was used for the kitchen as well. The dark green velvet curtain is inspired by the 70's chairs that were found in the apartment too.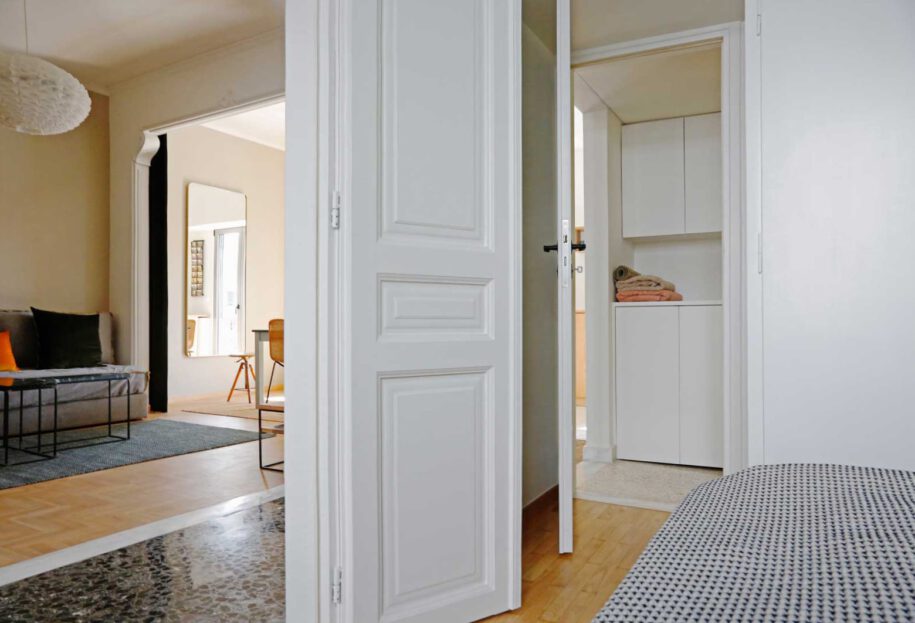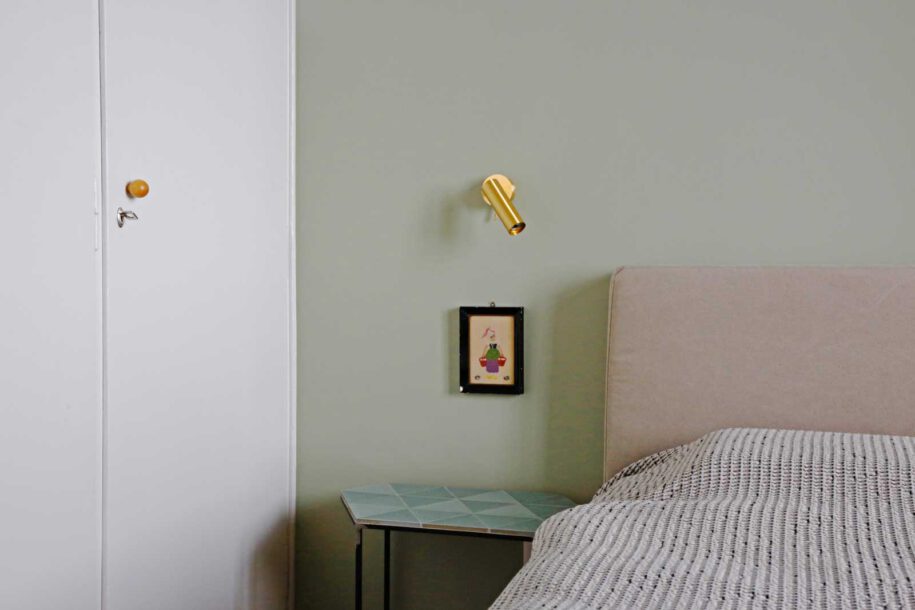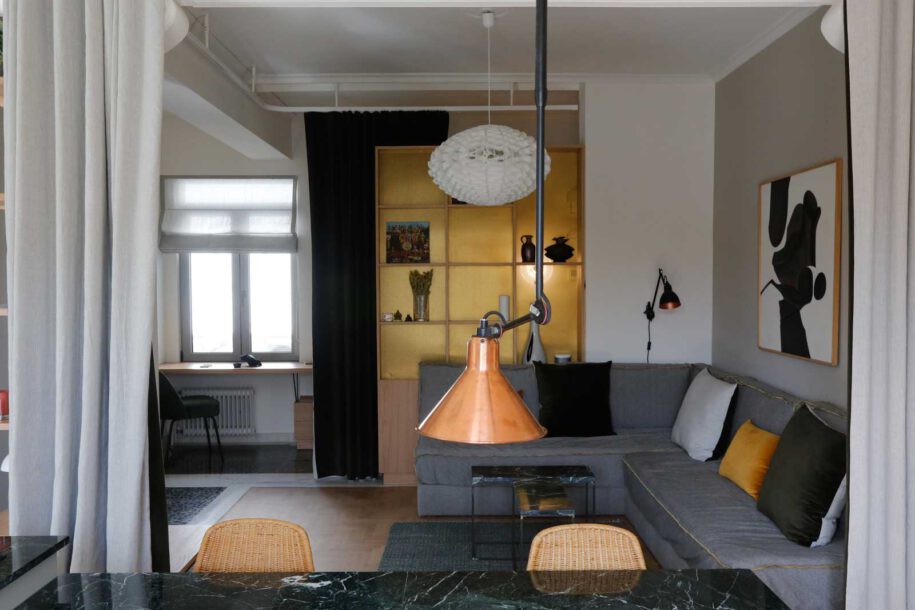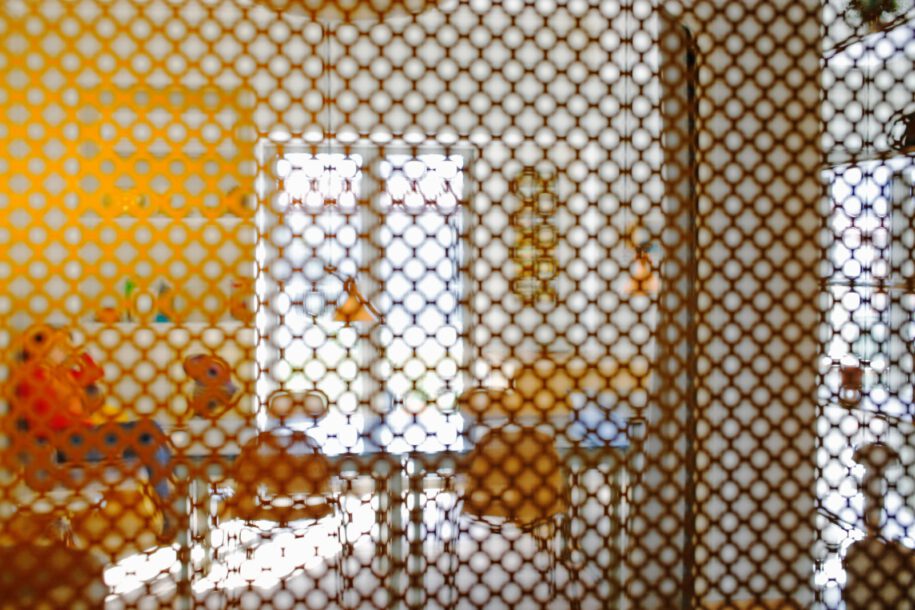 This apartment in Thissio was a result of the reflection upon the elements that make the typical 70's Athenian apartment. How can we acknowledge them, keep some elements and use them in our own way.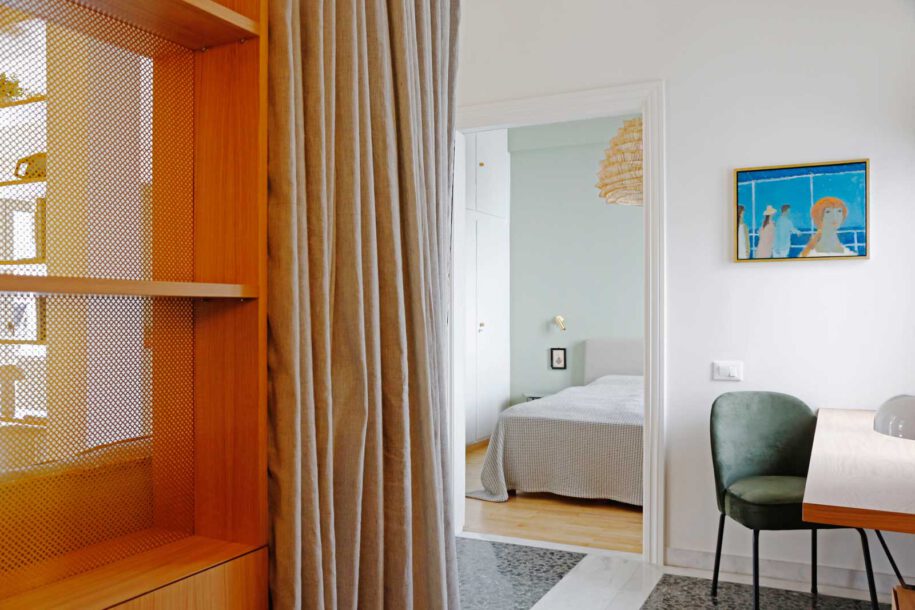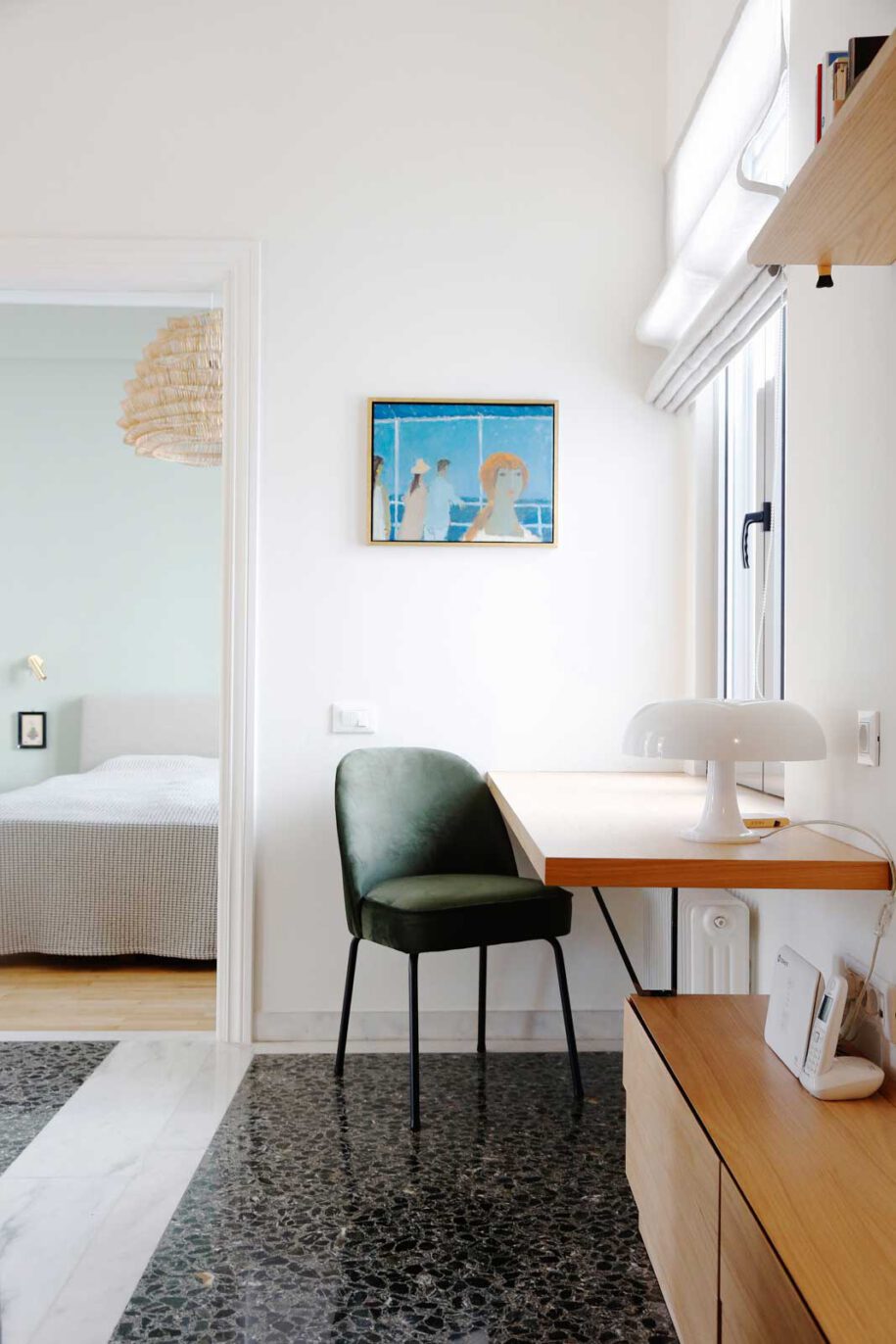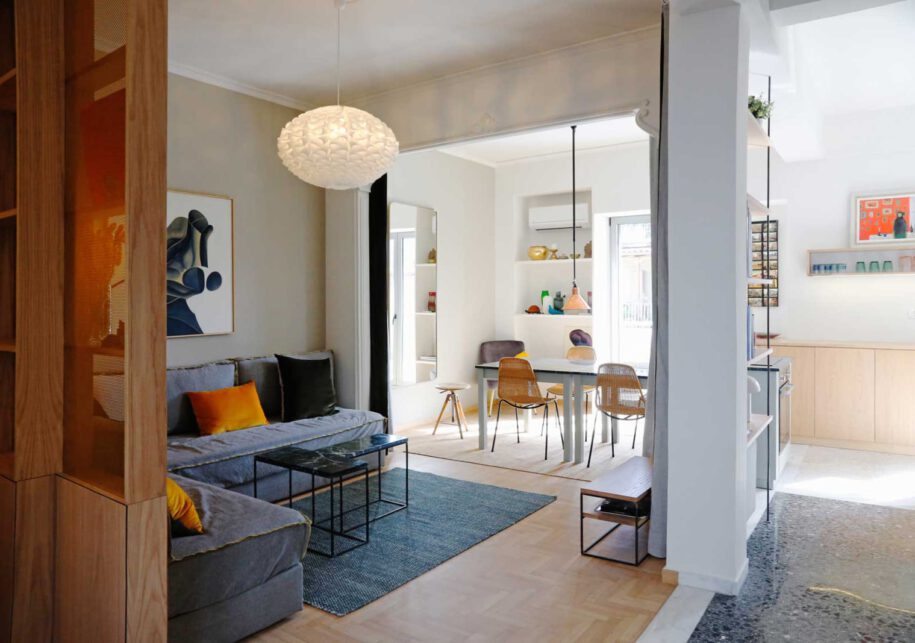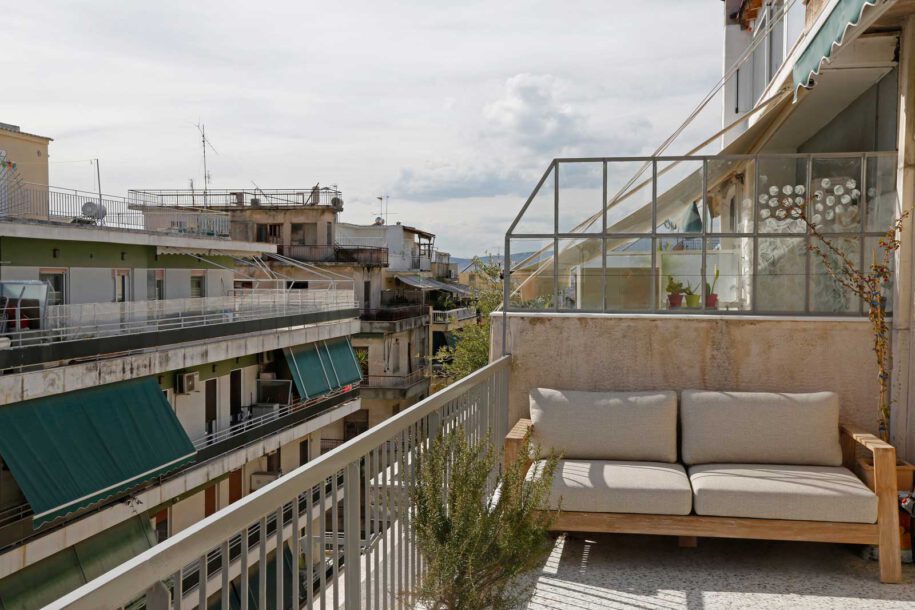 Facts & Credits
Project title  Apartment in Thissio
Typology  Renovation
Architecture  ECUAL, HIBOUX
Location  Thissio, Athens
Date  2019
Photography  Stratis Vogiatzis


---

See one more apartment renovation in Thissio by ECUAL and HIBOUX architecture studios, here!
READ ALSO:
Pavillion in the Trees | d_code ARCHITECTS