text in

EN, GR
Α2Architects completed Cultivos café formulating its philosophy in space following taf company principles in one hand and aiming to create a new experience transferring the visitor to coffee trees cultivation areas on the other.
–text by the authors
Cultivos philosophy is formulated in space following the basic principles of taf company, the first who got the consumers aware of the different coffee varieties, emphasizing on the specific characteristics of each variety and the importance of the cultivation location and producer. This project aims to transfer the visitor to the areas of coffee trees cultivation.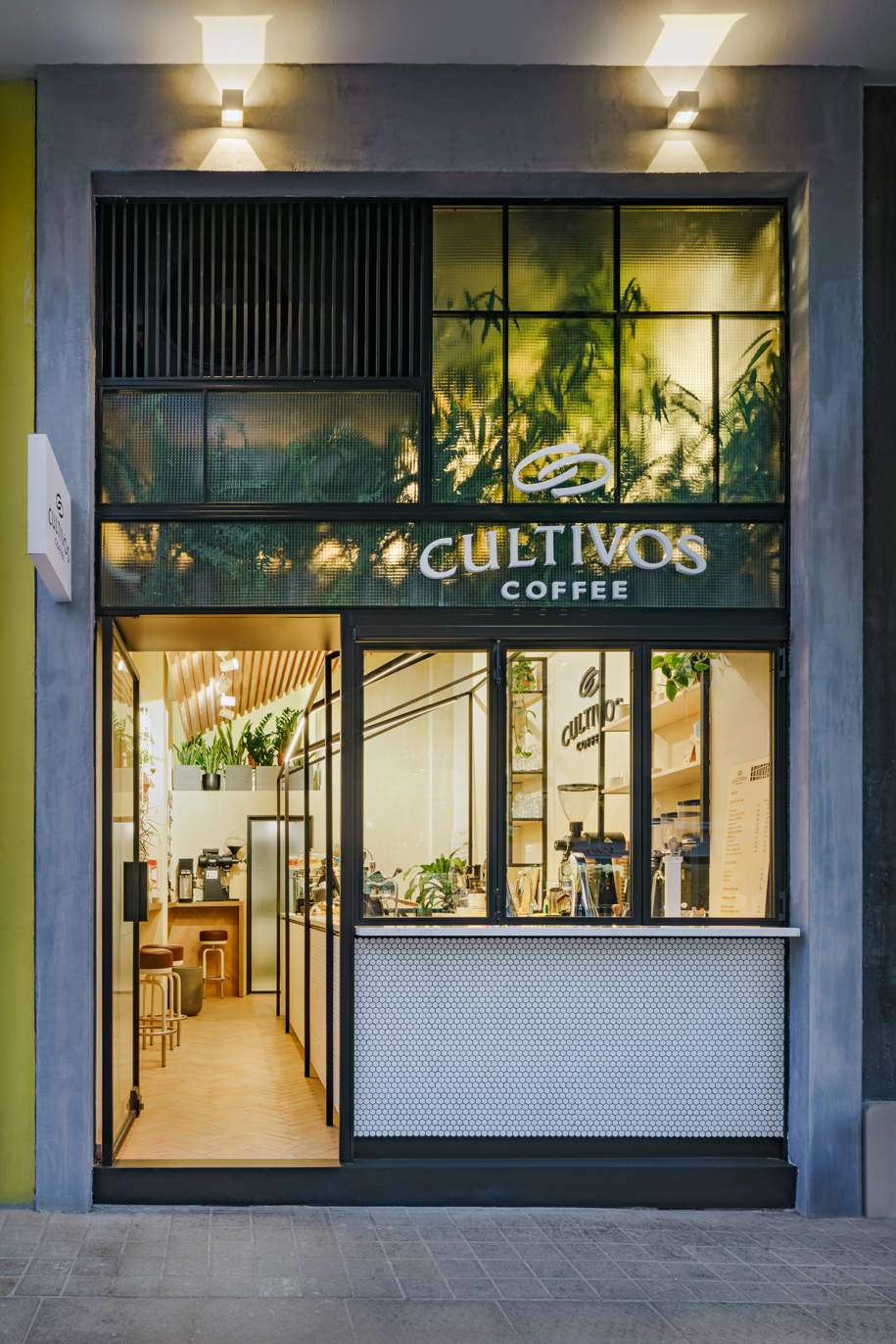 Materiality wishes to express the earthy colours and the atmosphere of the coffee origins.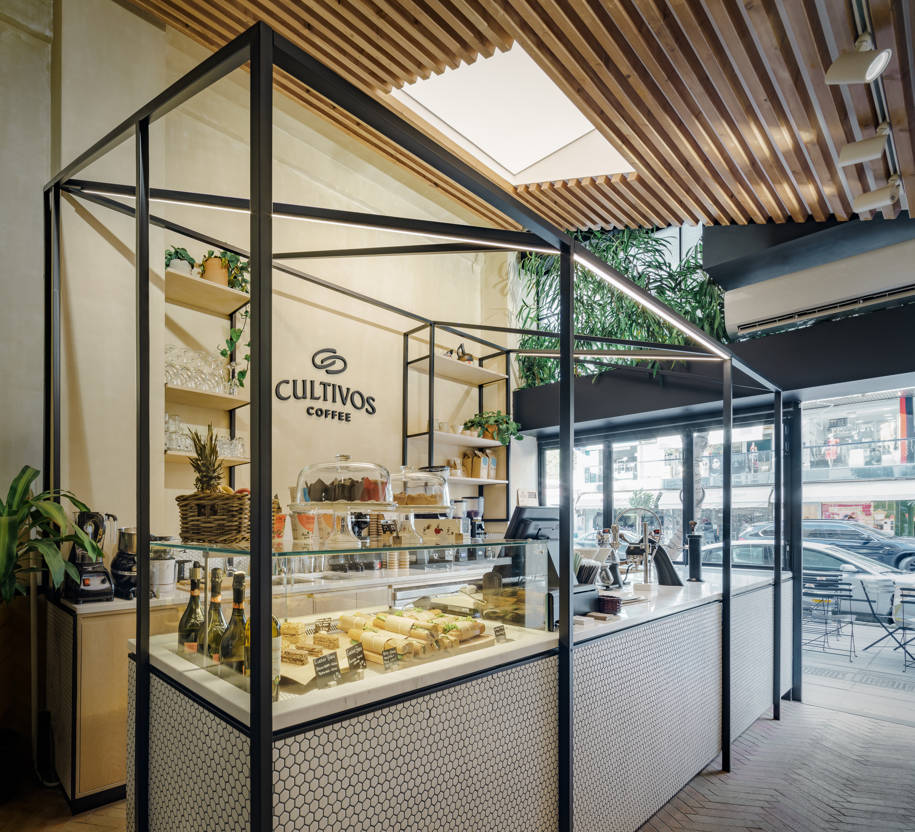 Terracota refers to the warm colors of Ethiopia, the place in which the first coffee trees appeared. A natural-color wooden structure is suspended from the ceiling reminding the light wooden structures in the plantation areas.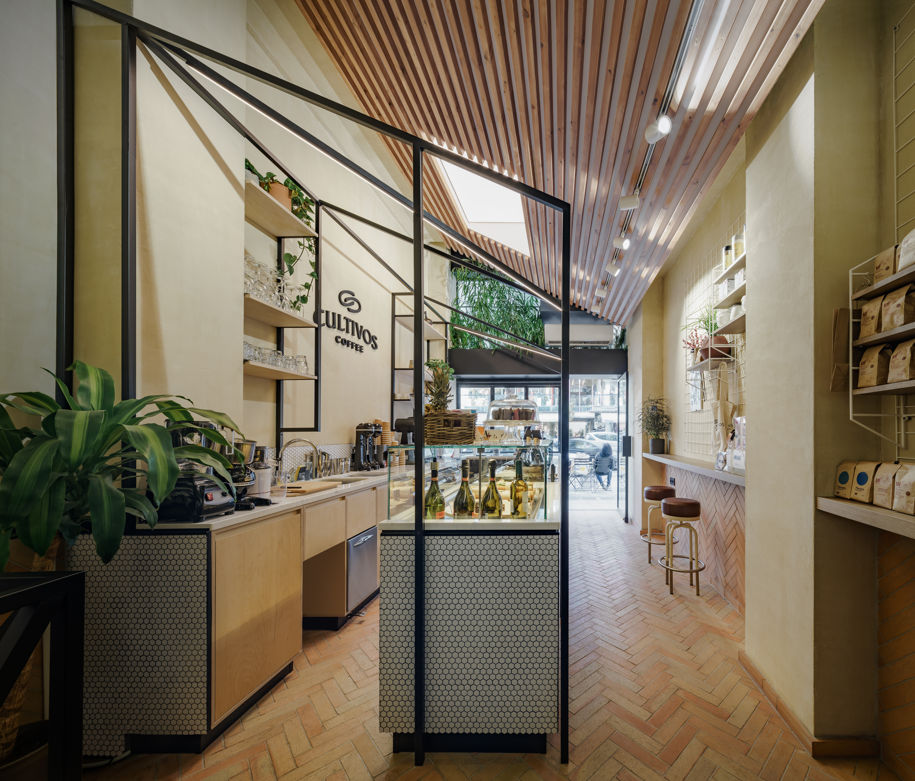 Bar materiality is constituted from metal, ceramics, inox, marble and plywood in order to feature the high technological and punctuate process of coffee final production.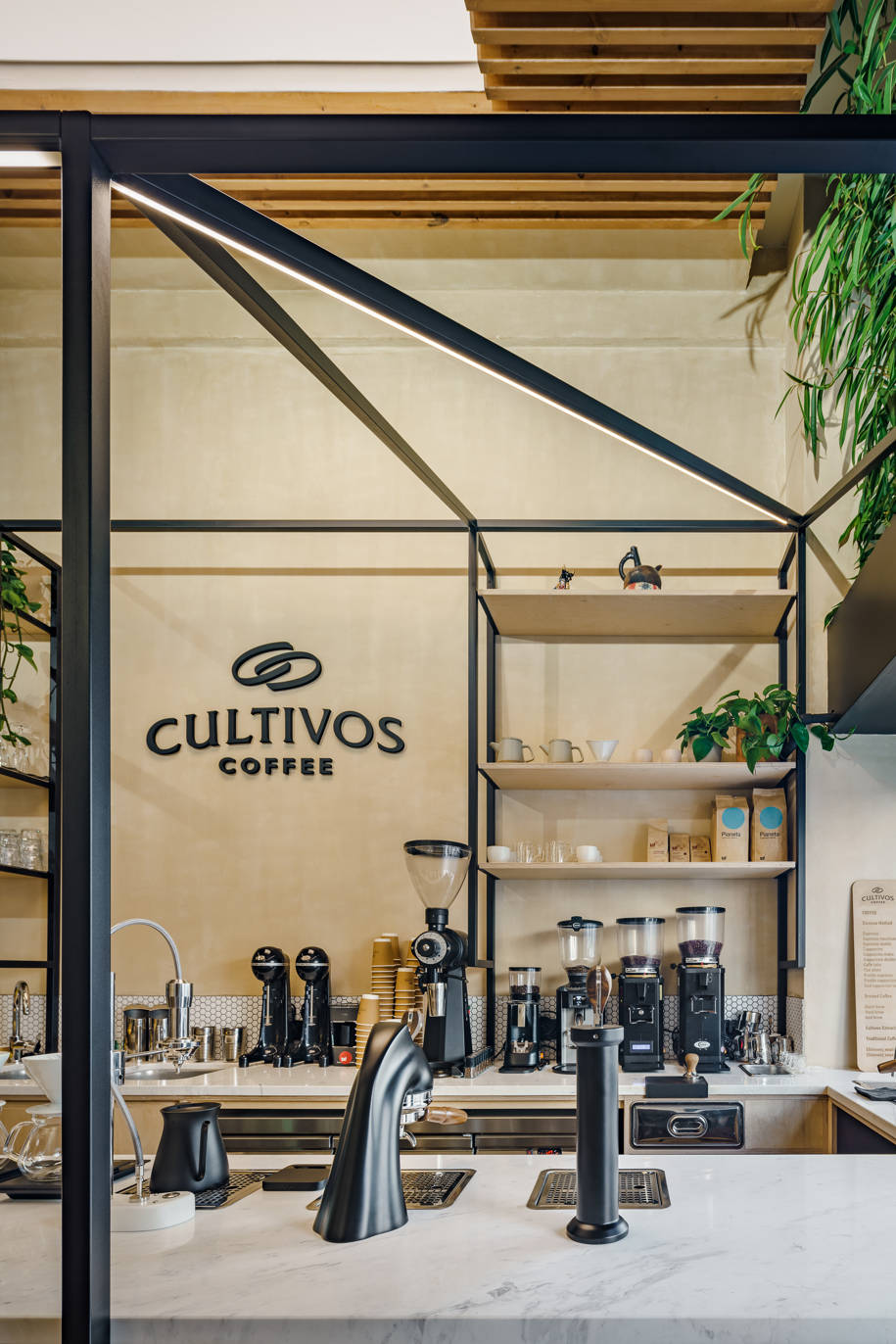 Lighting comes from a wide facade glass, a semi transparent part of glass diffuses the light through vegetation while artificial lighting comes through slits in the wooden ceiling.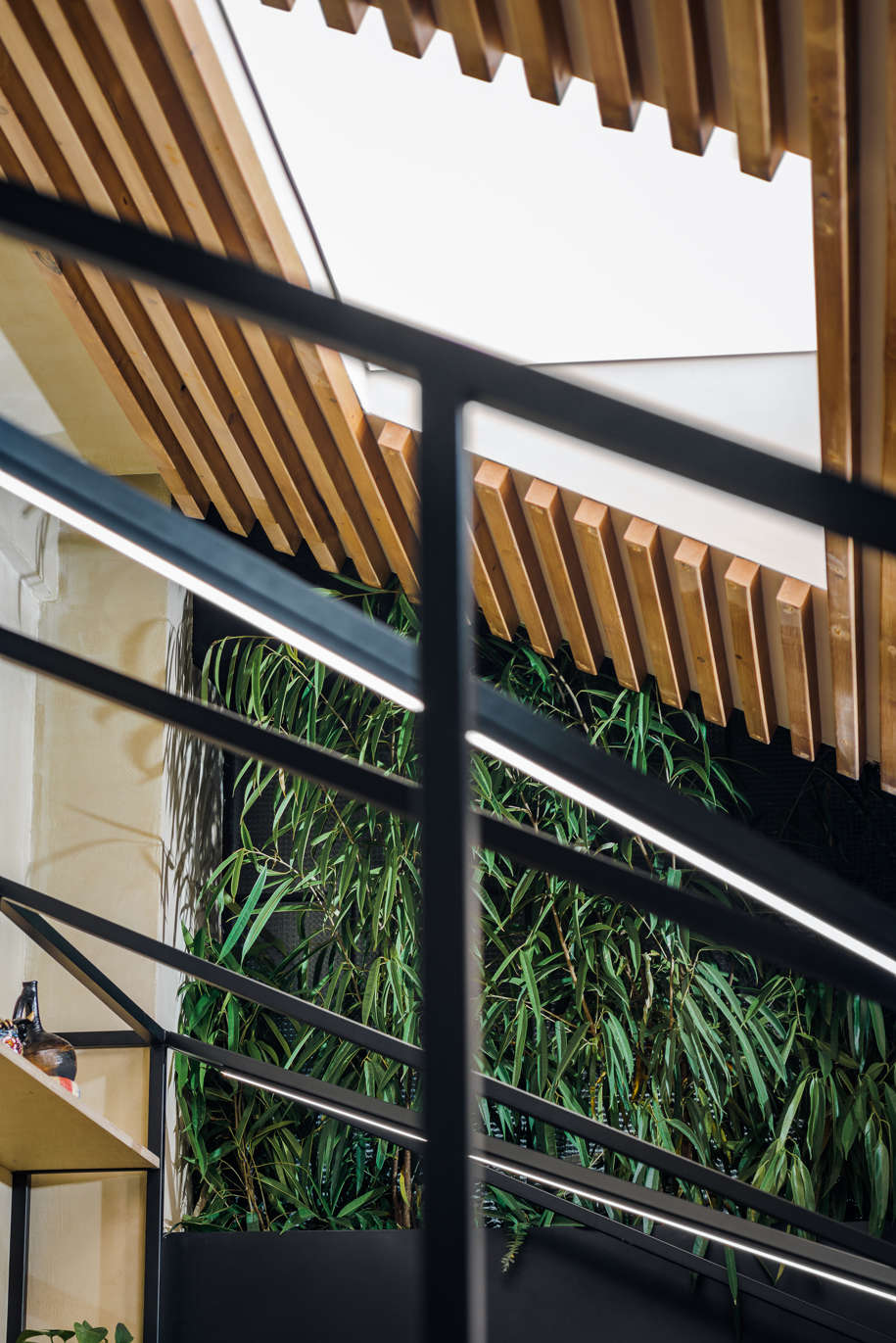 Facts & Credit
Project title  Cultivos café
Location  Nea Smyrni, Athens
Date  December 2018
Architectural design  Α2Architects
Construction  Α2Architects
Lighting design  Anastasia Filippopoulou
Photography  Giorgos Messaritakis
Program manager  The design ambassador
---

Το αρχιτεκτονικό γραφείο Α2Architects ολοκλήρωσε το καφέ Cultivos αντικατοπτρίζοντας την φιλοσοφία του brand σε χώρο μέσα από δύο κατευθύνσεις, την ενσάρκωση των αρχών της εταιρείας taf από την μια πλευρά και την νοητική μεταφορά του επισκέπτη στον τόπο που παράγεται ο καφές από την άλλη.
–κείμενο από τους δημιουργούς   
H ενσάρκωση της φιλοσοφίας του CULTIVOS σε χώρο αντικατοπτρίζει τις αρχές της εταιρείας taf, που πρώτη γνώρισε την έννοια της ποικιλίας του καφέ στον καταναλωτή, τονίζοντας τα ιδιαίτερα χαρακτηριστικά των διαφορετικών ποικιλιών καθώς και την βαρύτητα της περιοχής και του παραγωγού. Τα καφέ CULTIVOS μεταφέρουν τον επισκέπτη στον τόπο που παράγεται ο καφές.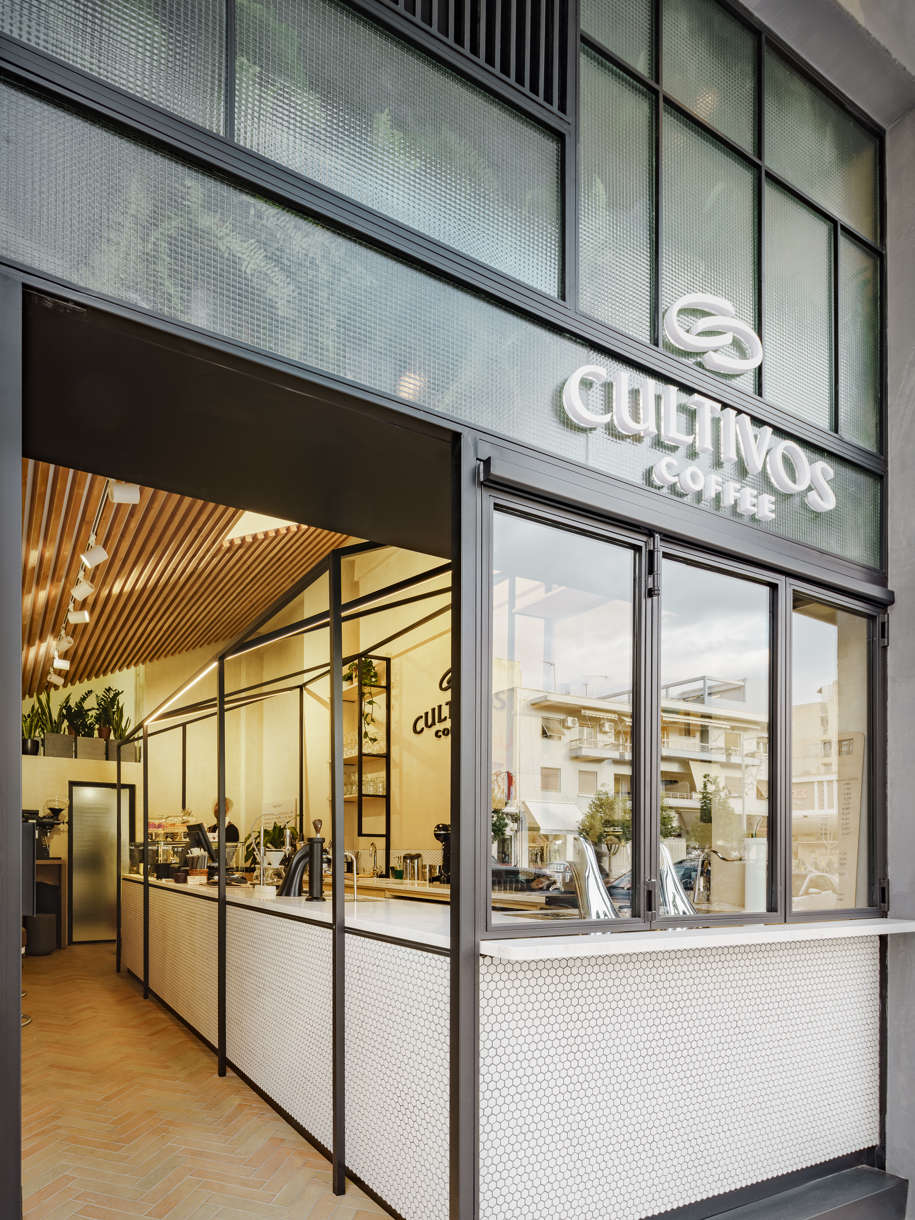 Τα υλικά έχουν επιλεχθεί με κριτήριο την δυνατότητά τους να αποδώσουν το χρώμα και την ατμόσφαιρα από αυτά μέρη, χώρες κυρίως της κεντρικής Αφρικής και Λατινικής Αμερικής.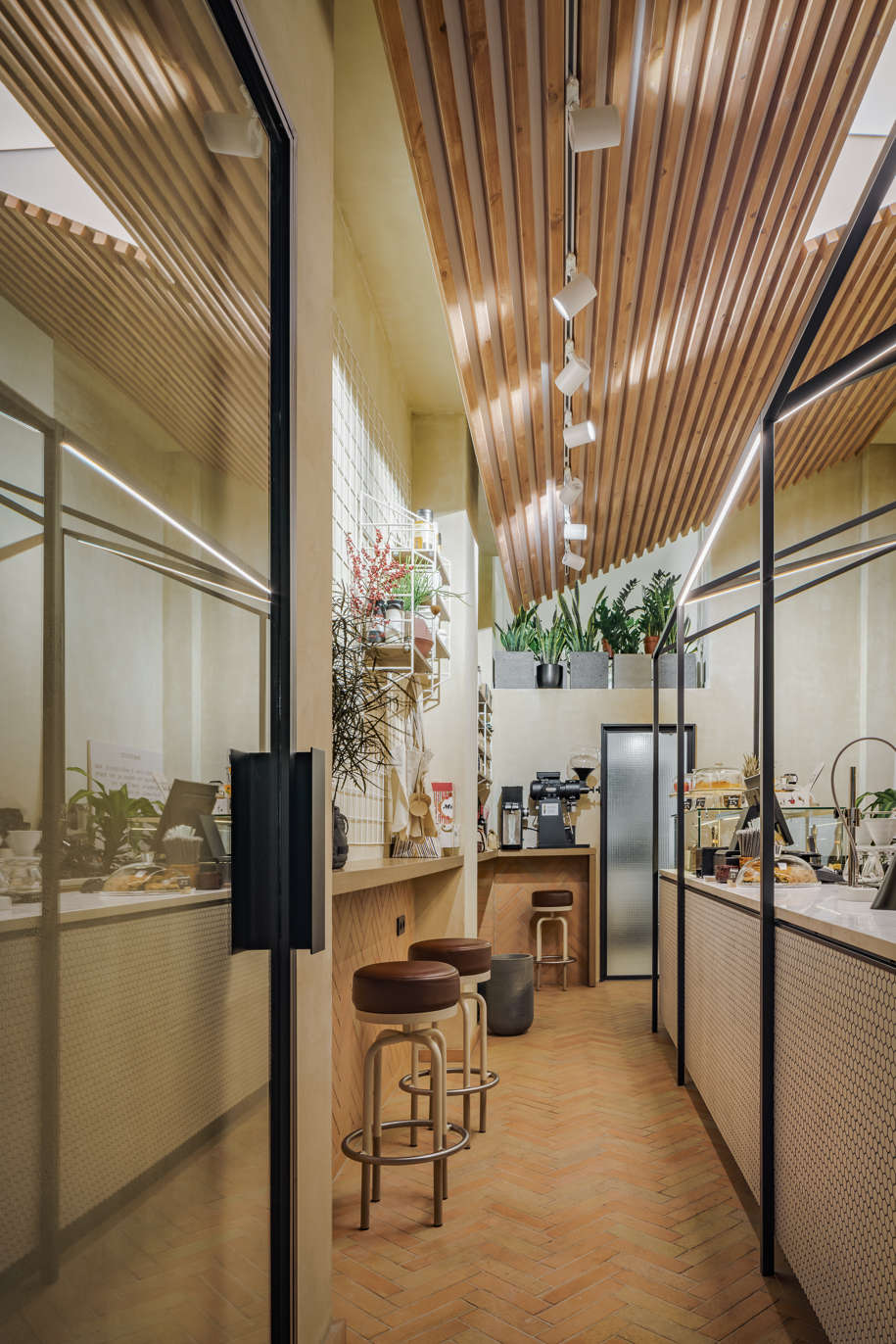 Η τερακότα παραπέμπει στο κοκκινωπό χώμα της Αιθιοπίας, εκεί όπου εμφανίστηκαν τα πρώτα δένδρα καφέ, και τα φυτά στην πυκνή βλάστησή τους. Η οροφή είναι κατασκευασμένη από ξύλο σε φυσικό χρώμα θυμίζοντας τις ελαφριές ξύλινες κατασκευές  που υπάρχουν στις φυτείες.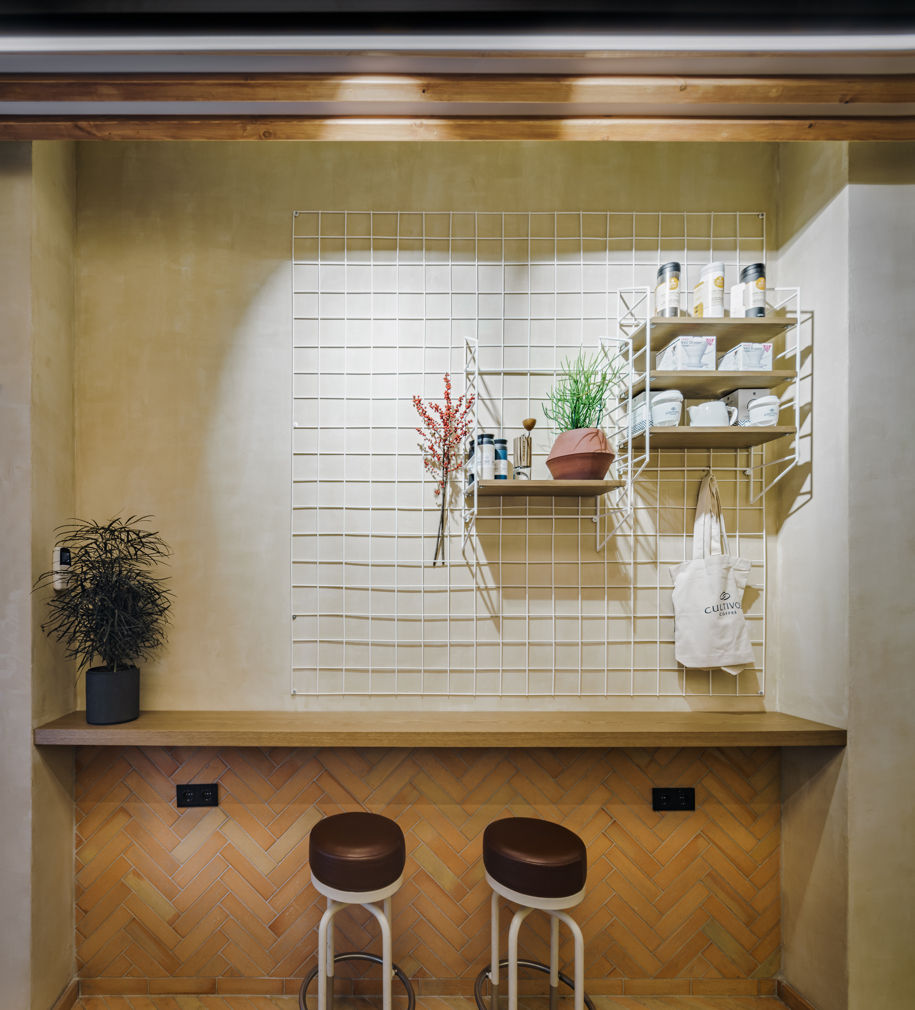 Τα υλικά του μπαρ – μέταλλο, πλακίδια, ίνοξ, μάρμαρο και κόντρα πλακέ – δίνουν ένα πιο ψυχρό και τεχνολογικό χαρακτήρα στο χώρο παρασκεύης καφέ συμβολίζοντας την τεχνολογική επέμβαση επεξεργασίας του καφέ που πλέον έχει εξελιχθεί σε επιστήμη.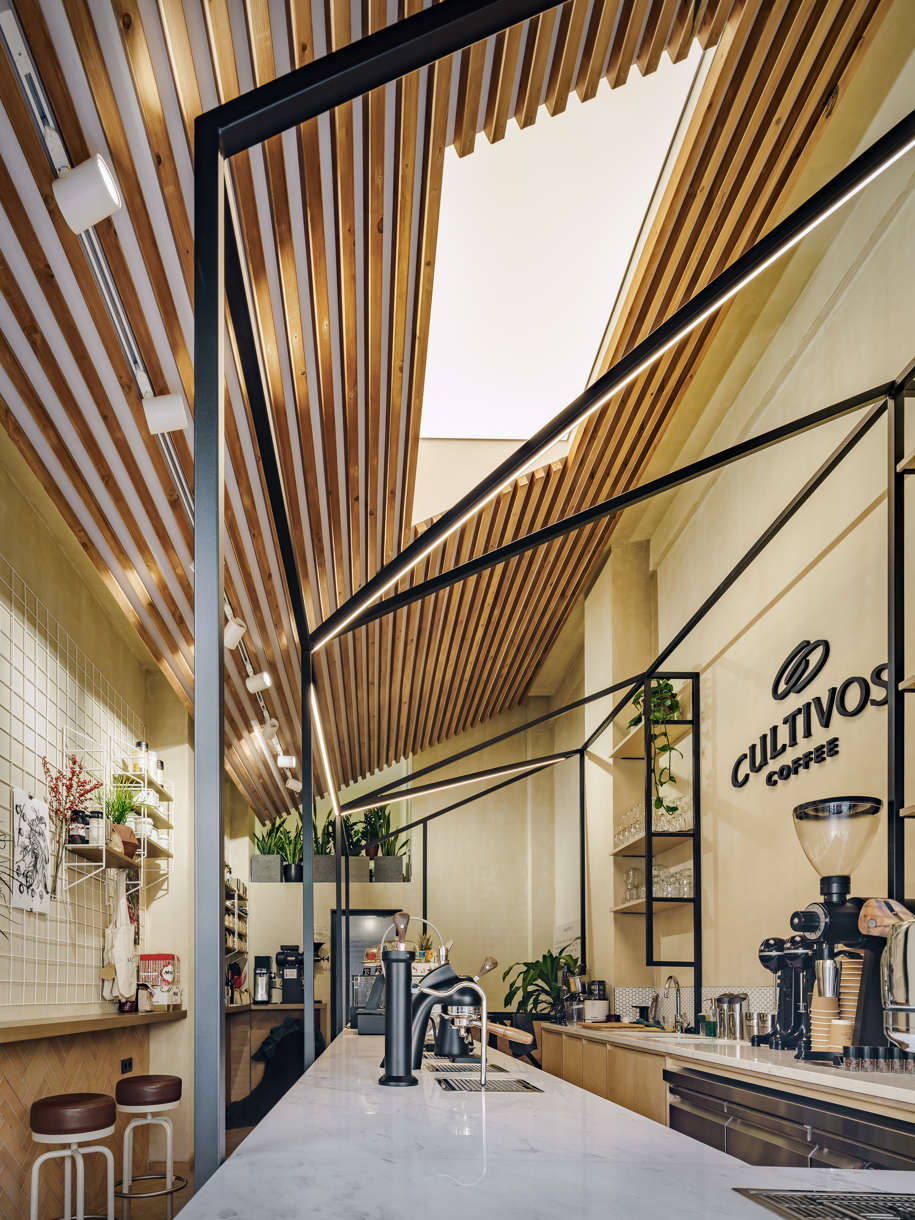 Ο φωτισμός δίνει έμφαση στο διάχυτο φως που έρχεται από την βιτρίνα του καταστήματος, μέρος της οποίας αποτελείται από ημιδιαπερατό τζάμι, και από την οροφή μέσα από τεχνητά "πηγάδια" φωτός.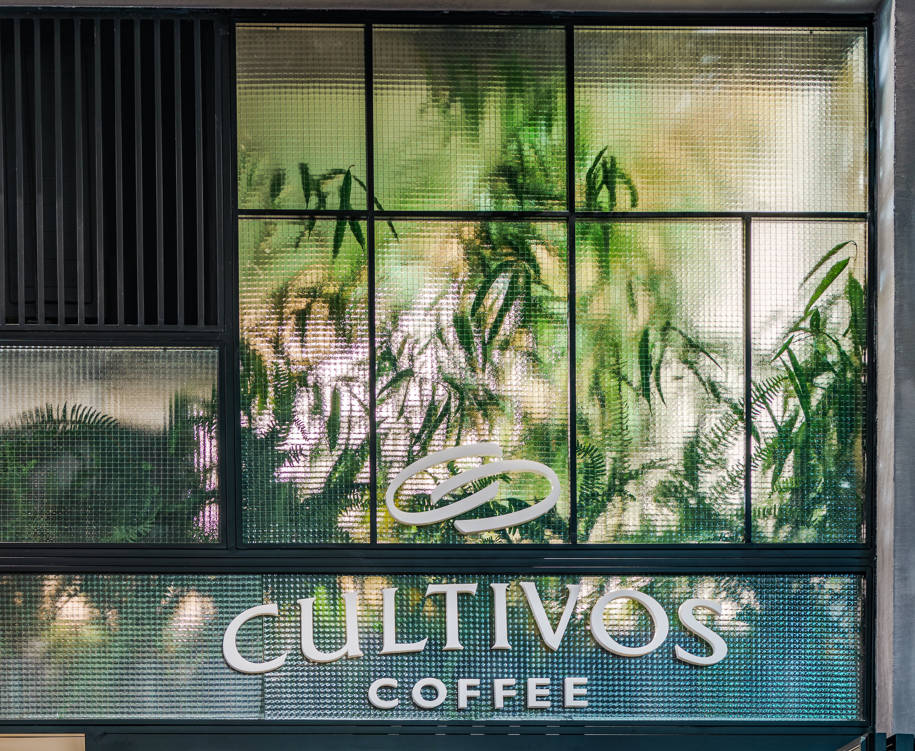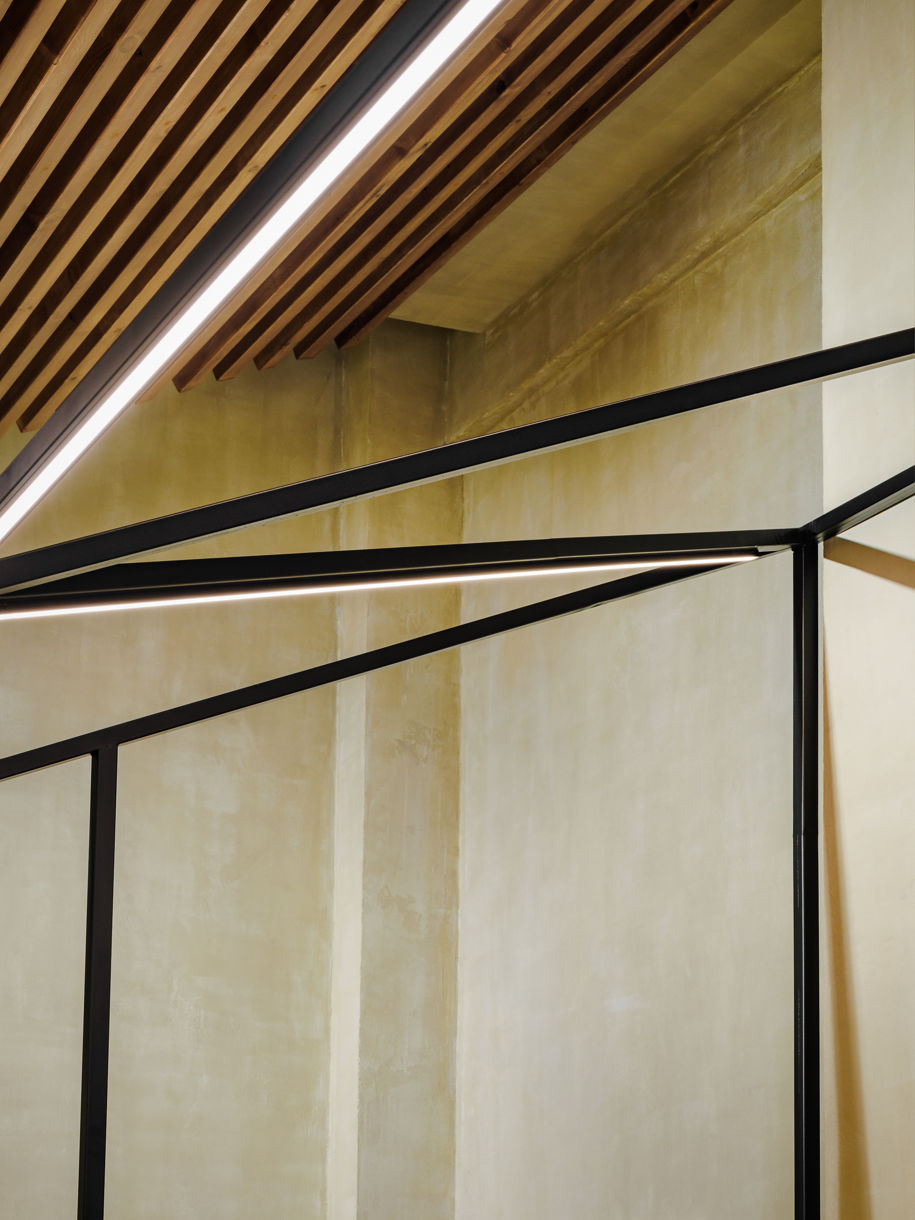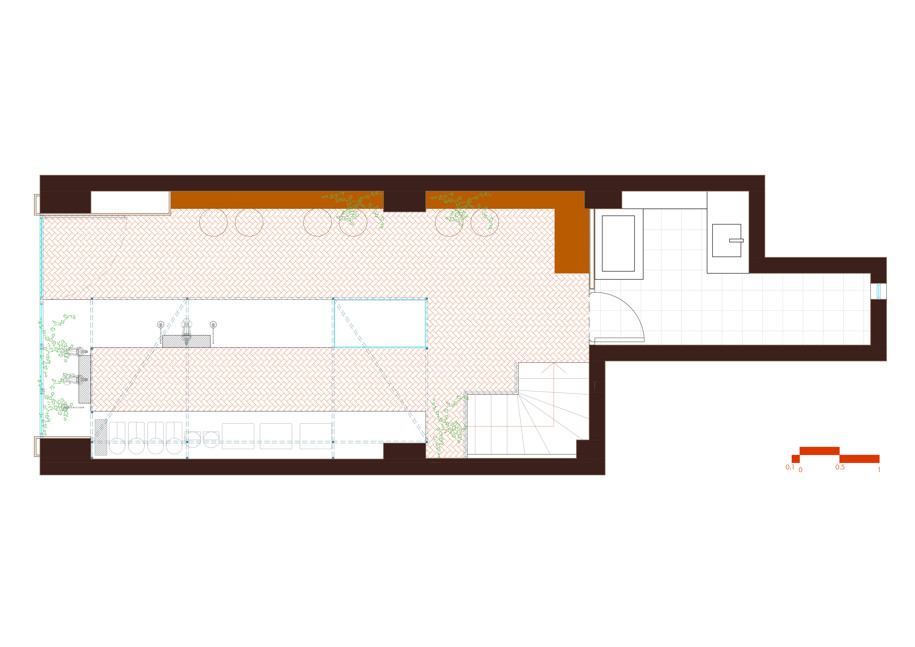 Στοιχεία έργου
Τίτλος έργου  Cultivos café
Τοποθεσία  Νέα Σμύρνη, Αθήνα
Ημερομηνία  Δεκέμβριος 2018
Αρχιτεκτονική μελέτη  Α2Architects
Κατασκευή  Α2Architects
Μελέτη φωτισμού  Αναστασία Φιλιπποπούλου
Φωτογραφίες  Γιώργος Μεσσαριτάκης
Program manager  The design ambassador
---

Διαβάστε την συνέντευξη του Σωτήρη Ανυφαντή, ιδρυτή των A2 Architects, στην Δανάη Μακρή εδώ!
READ ALSO:
House in a grove, Chettinad, India | STO.M.P Architects