Westblom Krasse Arkitektkontor office, transformed an 80's apartment in Enskededalen, Stockholm, according to the needs of a family with twins. The previous plan resulted many dark places on the core of the apartment, so new design's goal was to create a more open plan, where sun light reaches most of the rooms. Interiors unique and colourful identity is shaped by the use of the primary colours red, blue and yellow.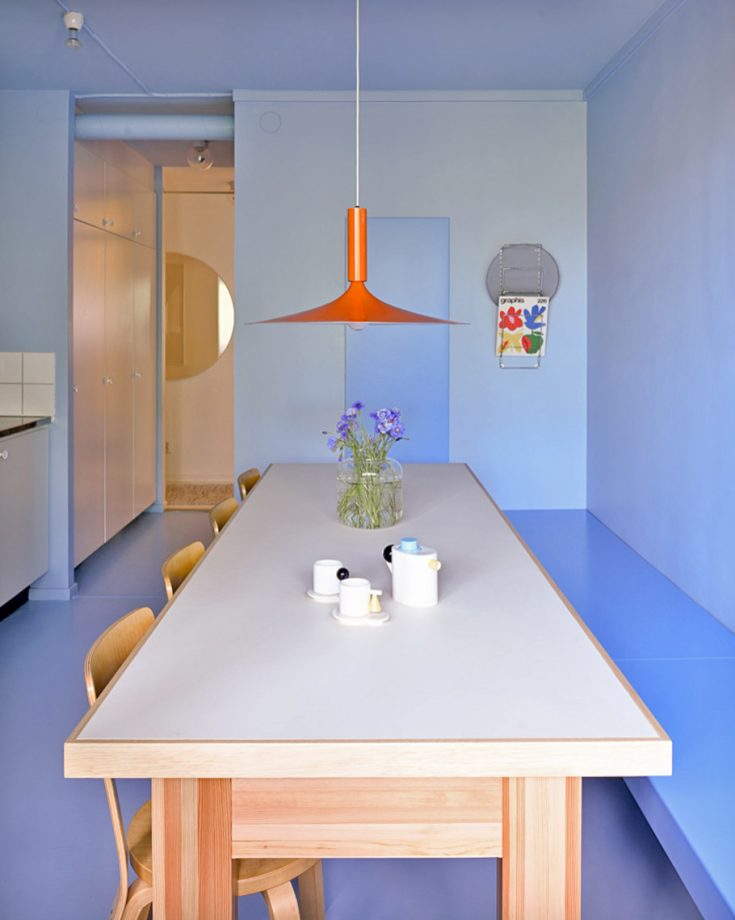 Refurbishment of a 1980s apartment south of Stockholm. It's a three room apartment for a family with two twin boys.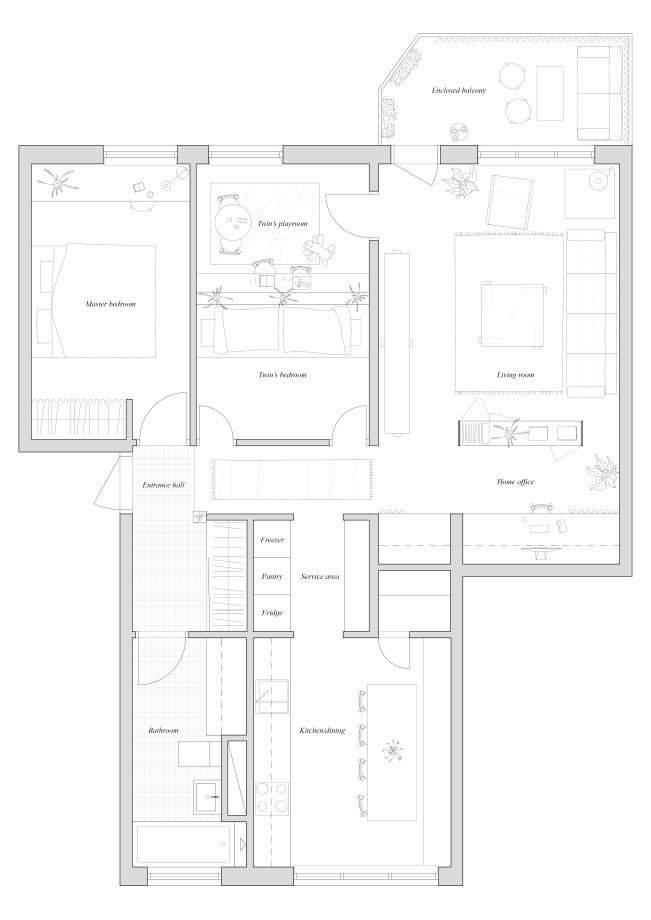 The 80-s typology is a deep plan apartment with lots of darker space in the center of the apartment.
This space has been transformed and compacted to house storage and workspace, in order to give the other rooms a more open, spacious plan.
The twin room is divided by a low wall, resulting in a separated play area and sleeping area. The sleeping area has been given two narrow doors, a playful twin soloution and a way of giving more light to the hallway.
The primary colours red, blue and yellow together with bespoke furniture were used to give the interior a strong new identity.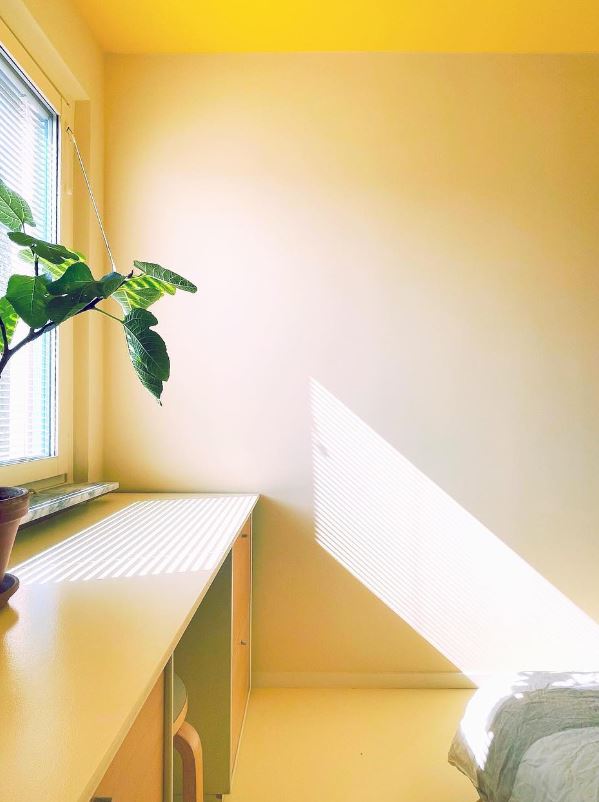 Credits & Details
Location: Enskededalen, Stockholm, Sweden
Architect: Westblom Krasse Arkitektkontor / @westblomkrassearkitektkontor
Builder: Vatthäll Snickeri
Photographer: Jesper Westblom
READ ALSO:
Αρχιτεκτονικές Αφηγήσεις στην Ανθρωπόκαινο Εποχή: Η σύγχρονη οικολογική συνθήκη ως σχεδιαστική πρακτική. | Ερευνητική Εργασία από τον Ευάγγελο Κατσανεβάκη