Valerio Olgiati recently completed the interior of Céline Flagship Store in Miami, USA. The facades, floors, walls, ceilings are entirely made of marble.  -text provided by the architects

A marble shell is laid over an existing two-storey structure. The facades, floors, walls, ceilings are entirely made of marble.
The blue-green Pinta Verde from Brazil is exceptional and creates a wonderful atmosphere for Céline.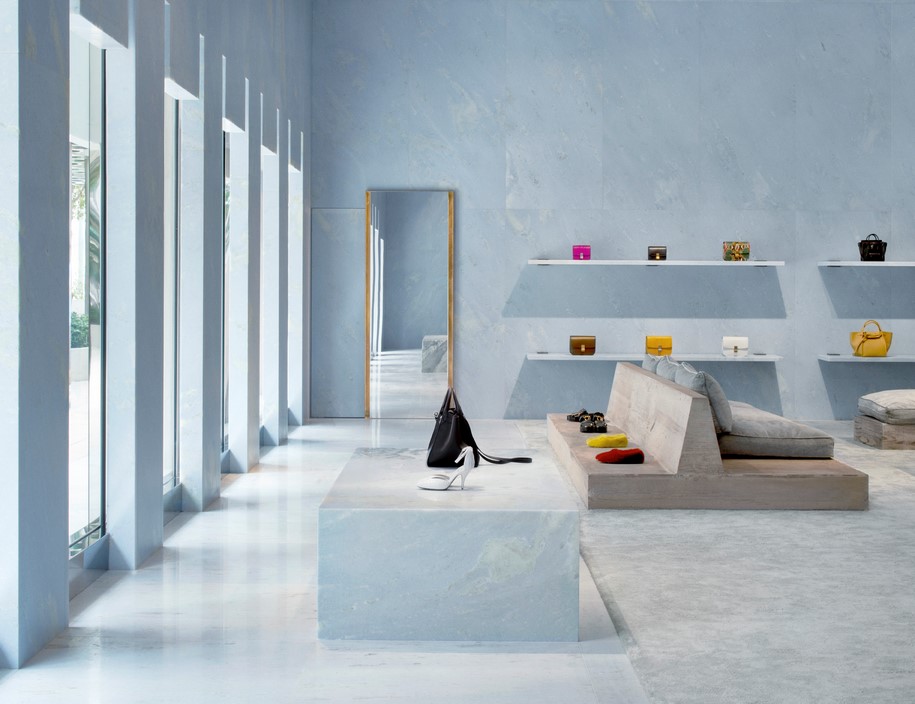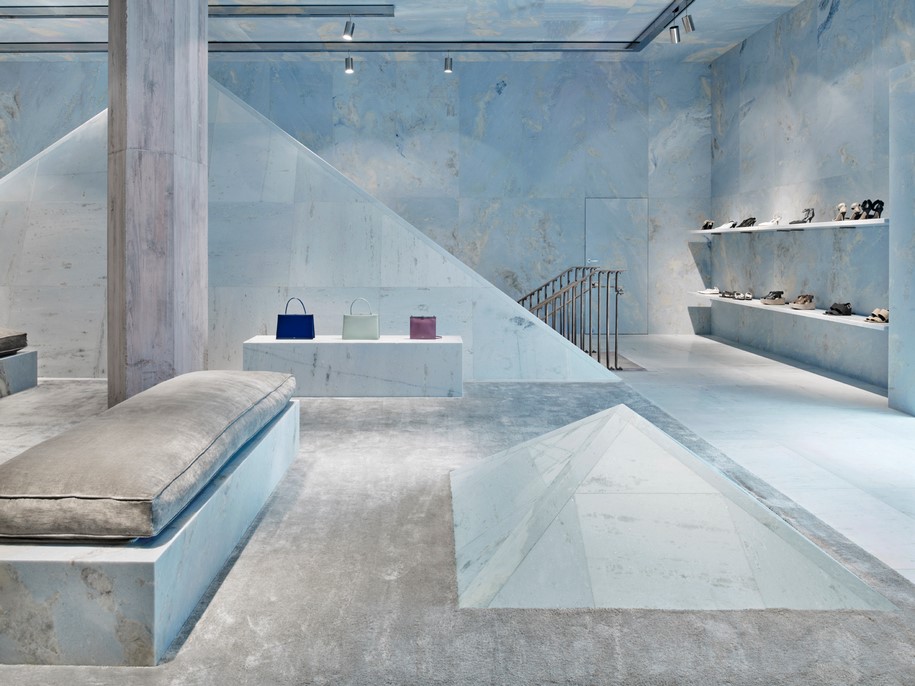 More tent than boutique, this is a place where an internal universe can be imagined.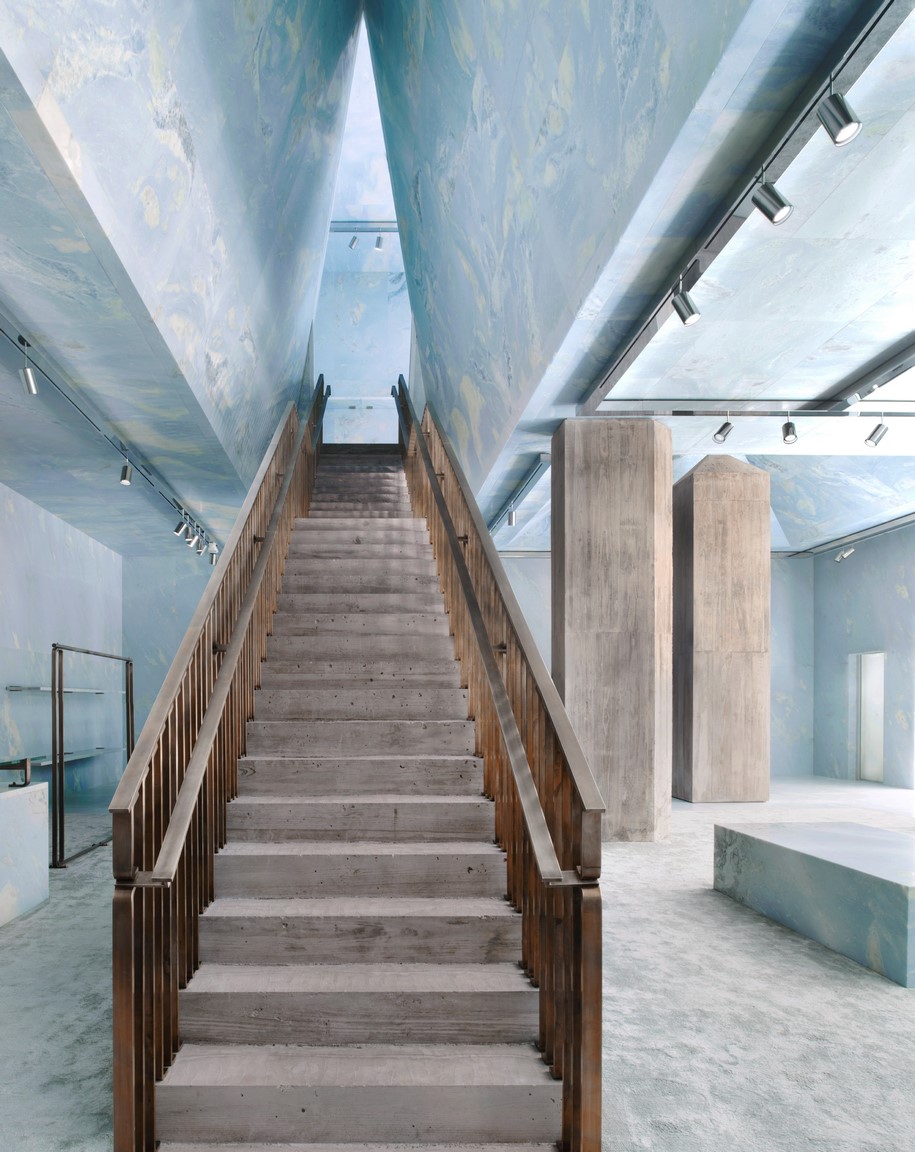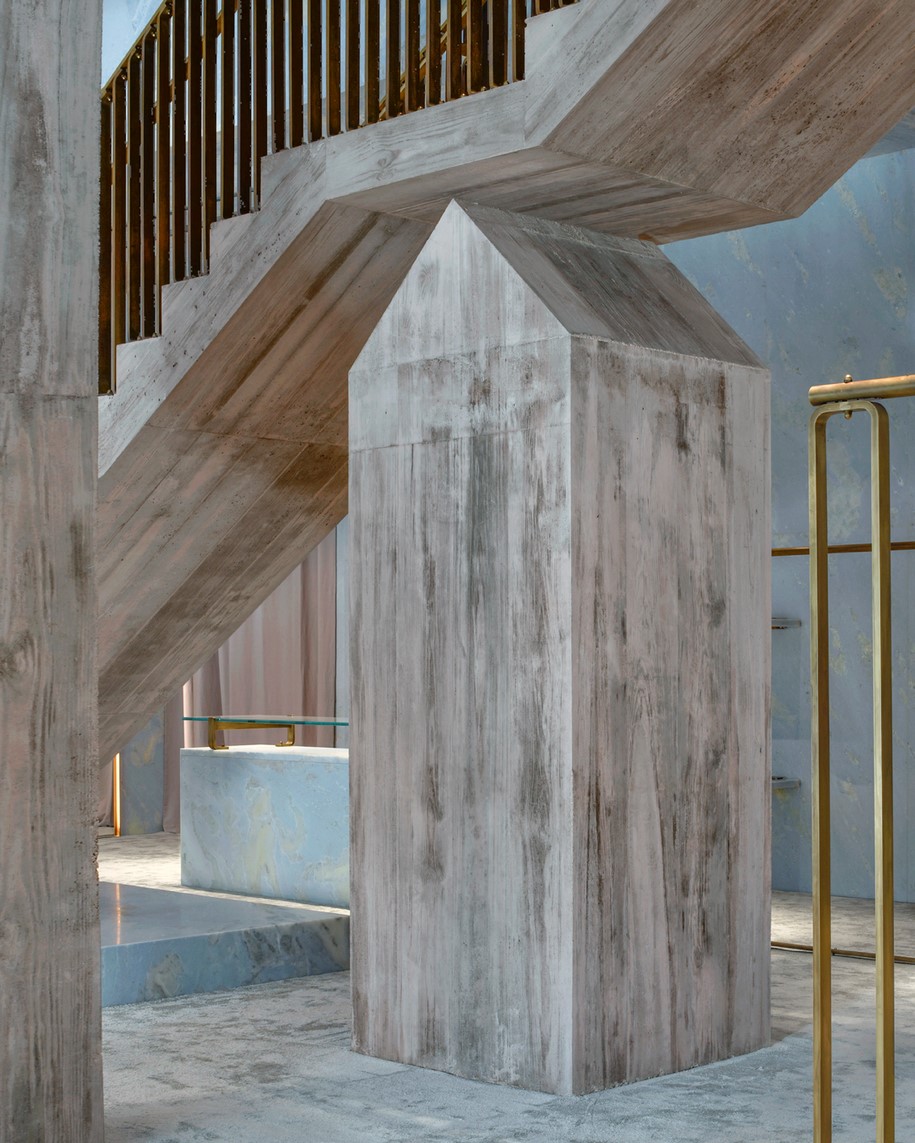 The exhibition space on the ground floor is a canopy, held by concrete pillars. These columns connect the entire building to the foundation.
The virtual world exists in parallel with the physical.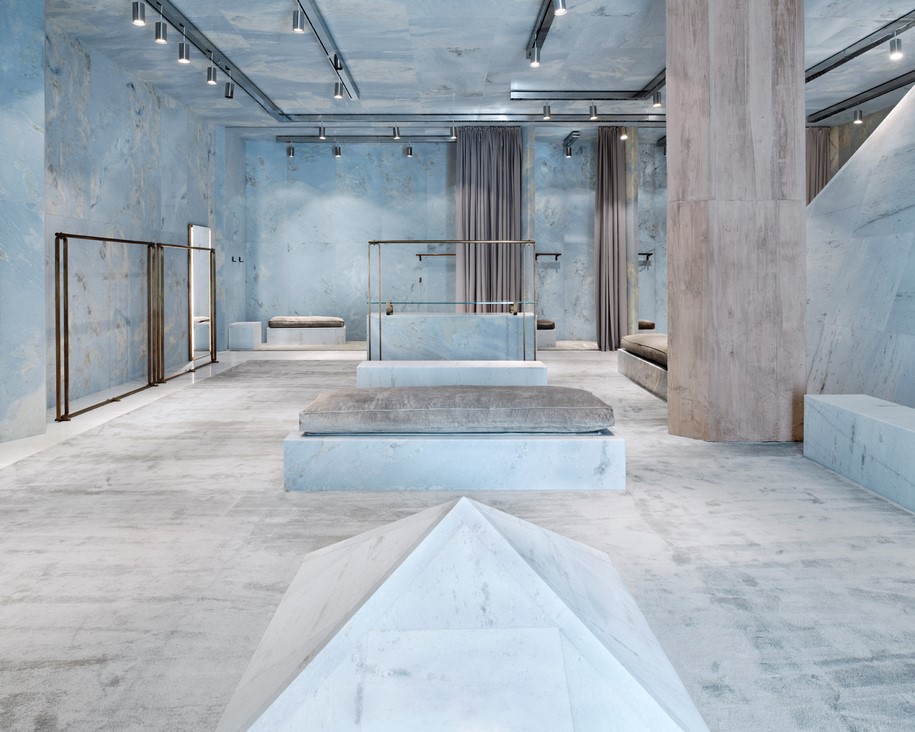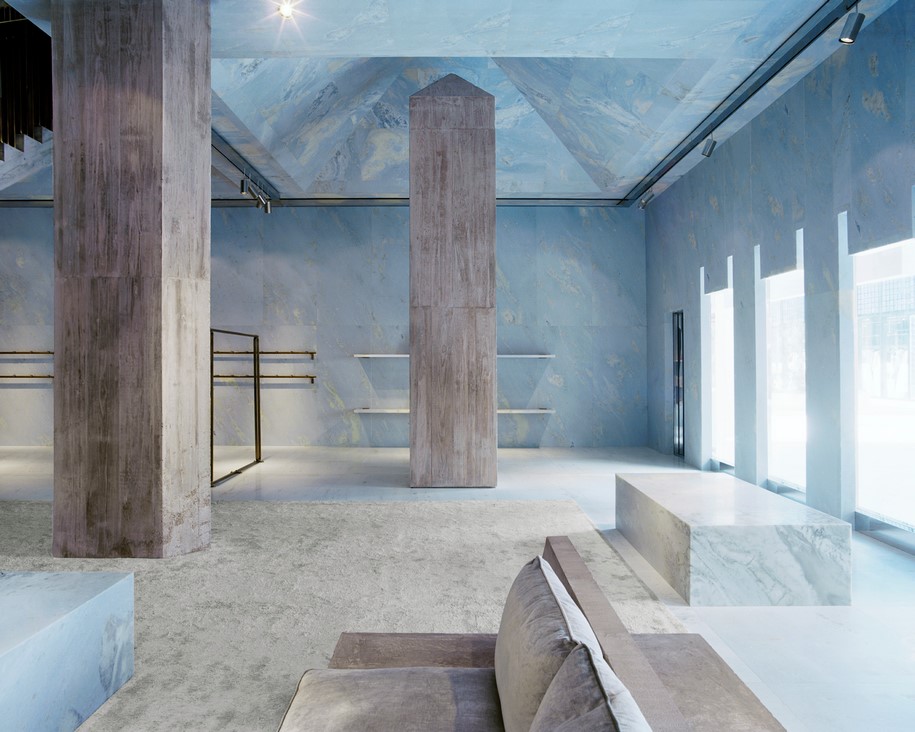 Above is a space deep inside the marble, where shoes and ready-to-wear are displayed.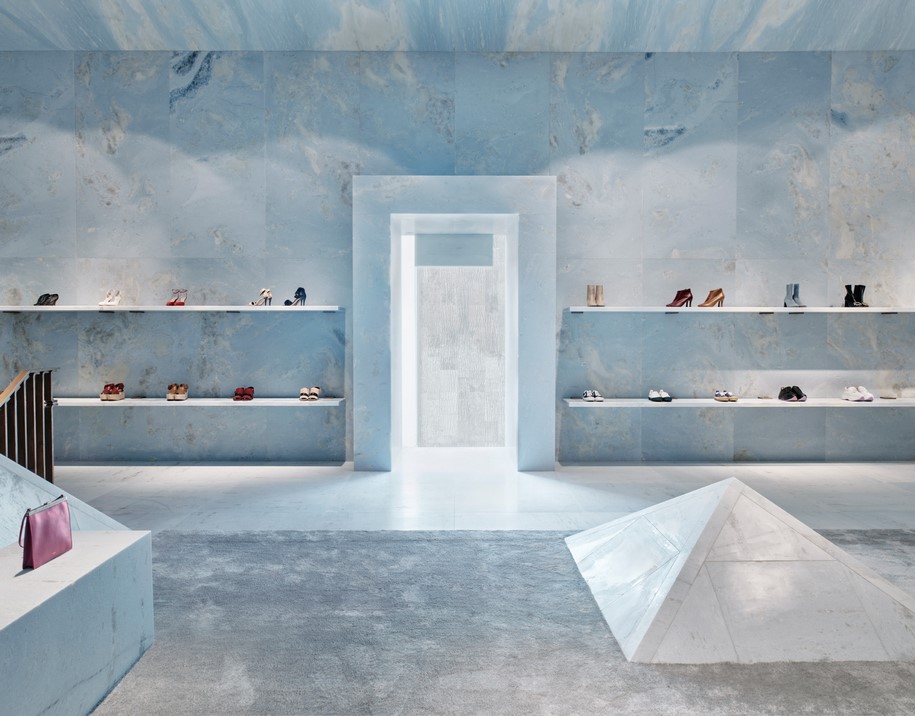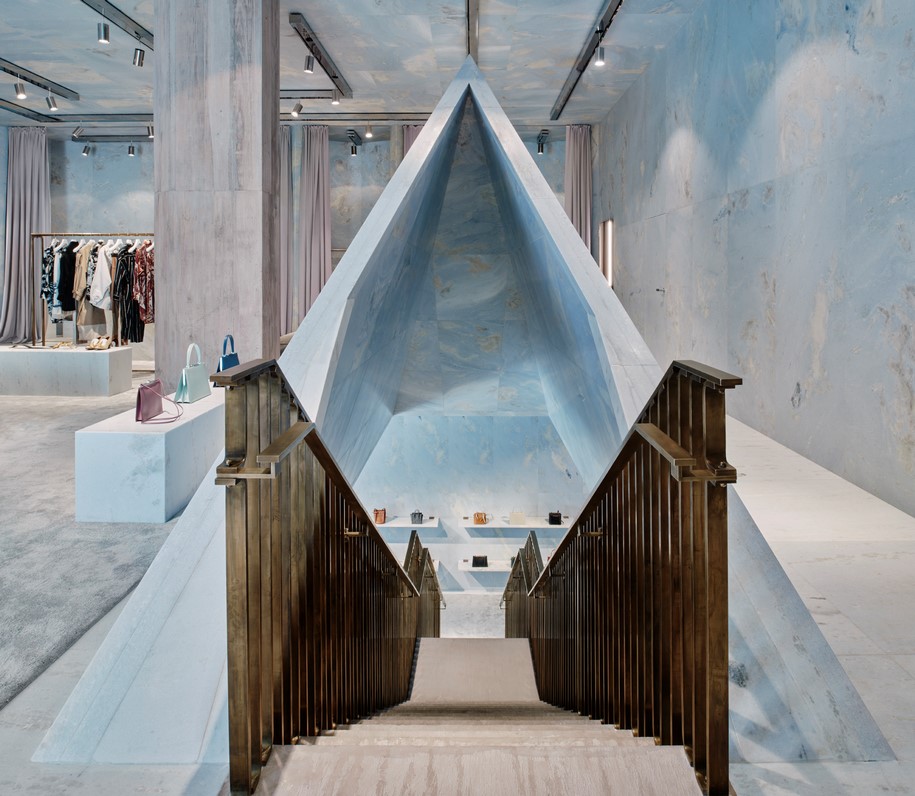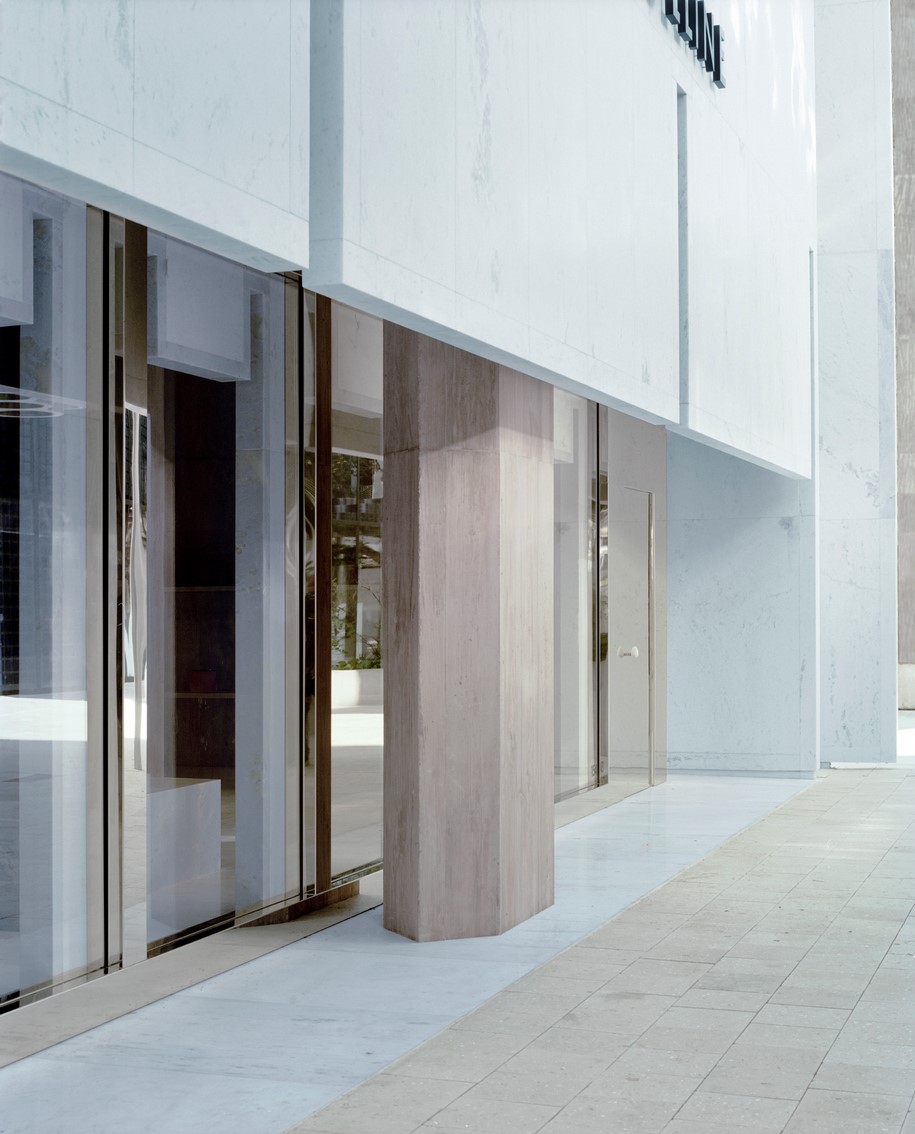 Plans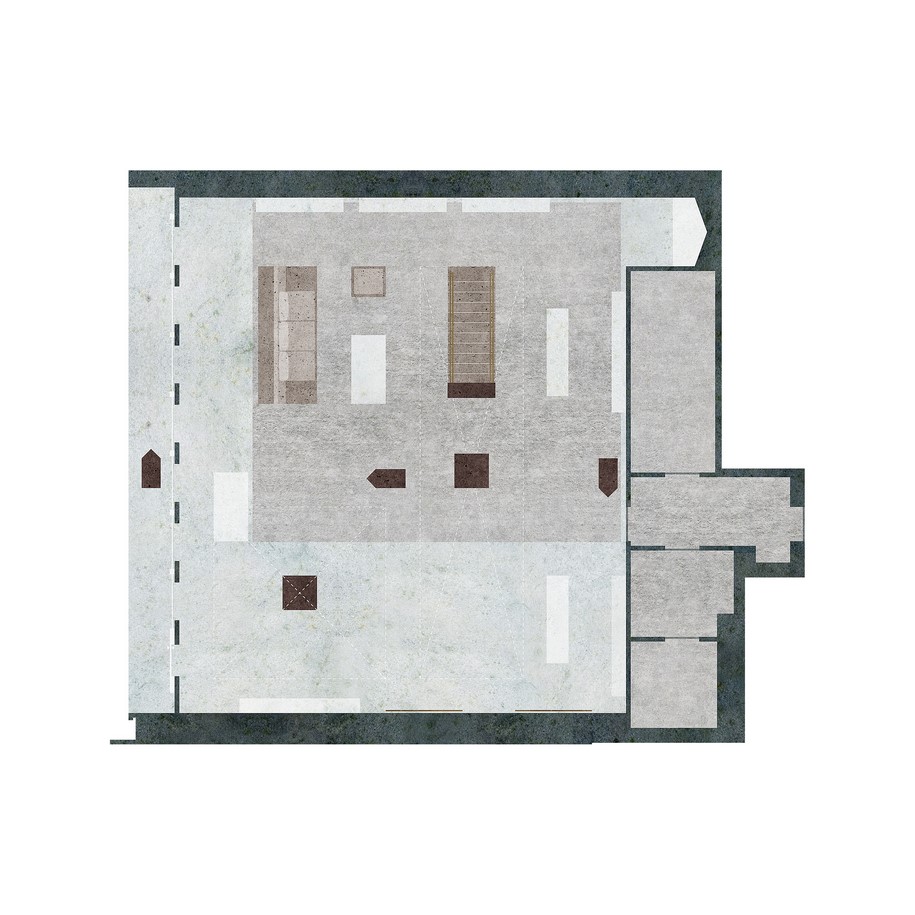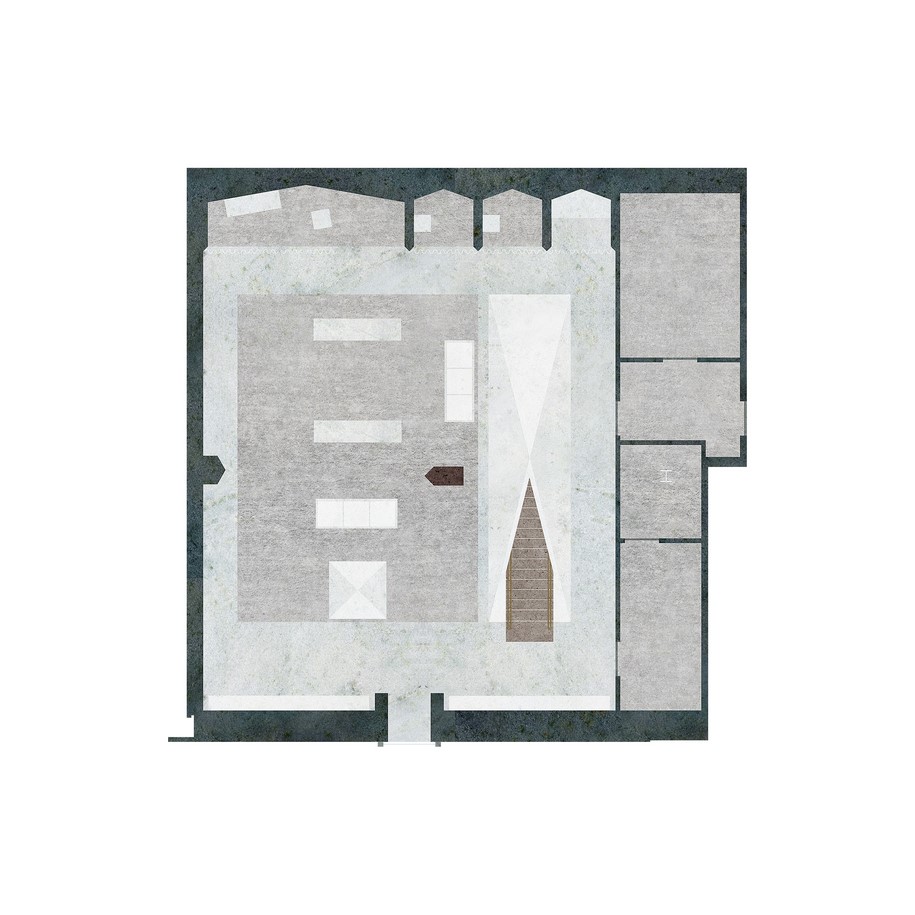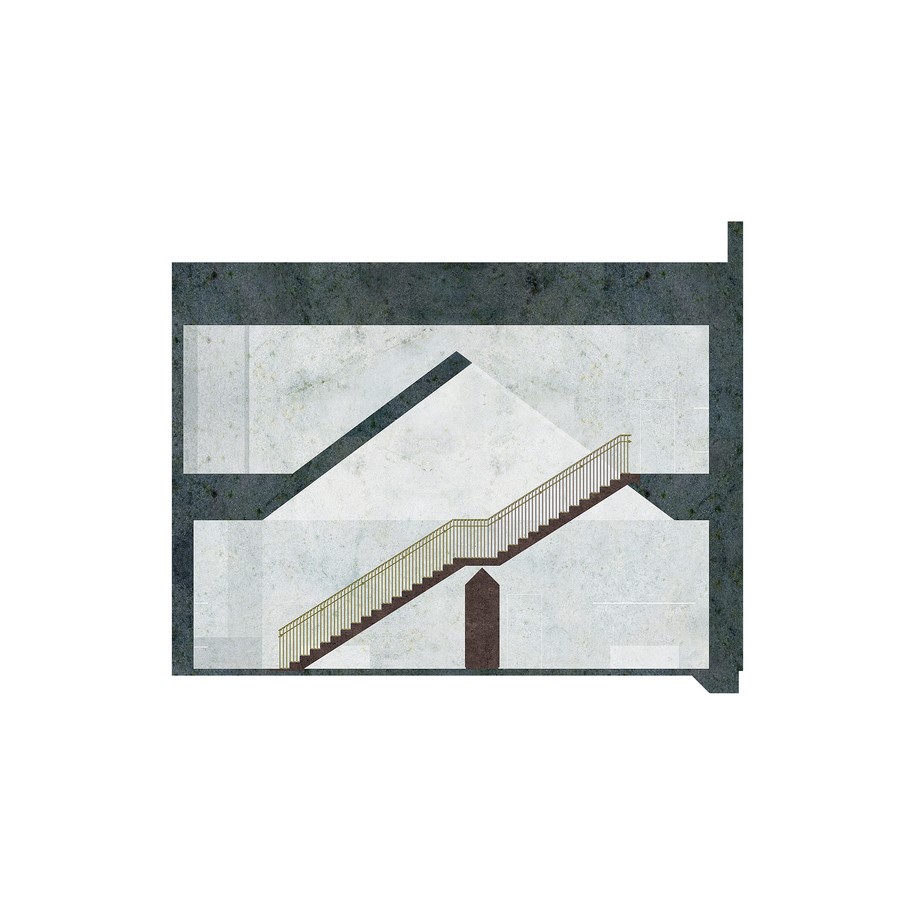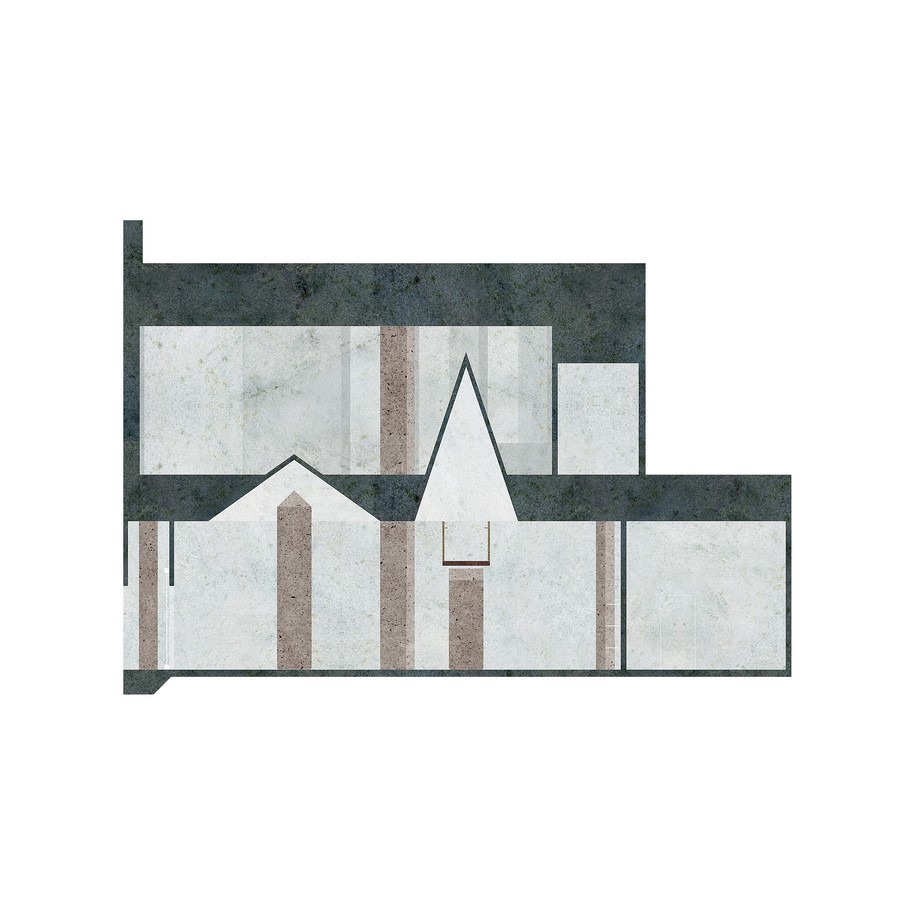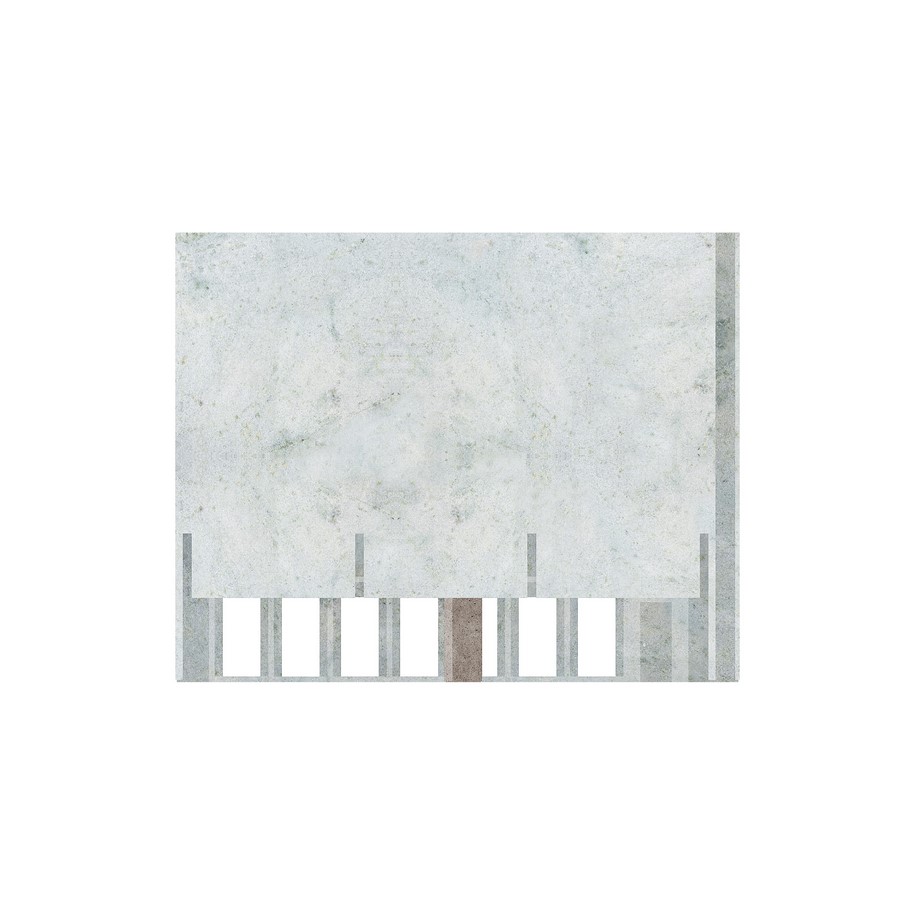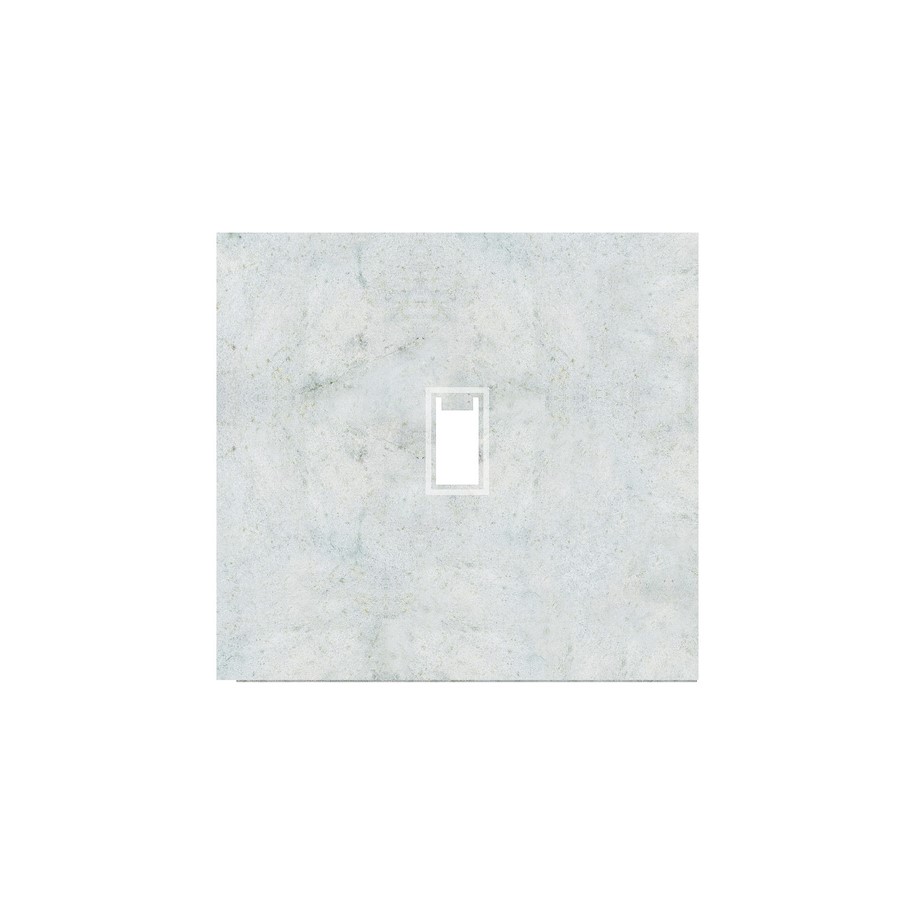 Facts & Credits
Project title     Céline Flagship Store
Client Céline
Type   fashion store
Architecture   Valerio Olgiati
Office Project Manager   Anthony Bonnici
Collaborator    Sofia Albrigo
Area    487.0 m
Volume  2826 m3
Location    Miami, USA
Year 2018
Design  August 2016
Construction 
September 2017 –  start of construction  
April 2018 –  end of construction  

Drawings   © Archive Olgiati
Photography  © MikaelOlsson
Marble contractor    Essequattro S.p.A.
General contractor Michilli Construction & Consulting
Materials marble, in-situ concrete, bronze, chrome steel  
__________________________________________

Are you a marble lover? Have a look at MARBLE MURAL exhibited in DESIGN FOR LIFE by POINT SUPREME ARCHITECTS!
READ ALSO:
The Raw Apartment | MAKRIDIS ASSOCIATES & CASATEC SA