Fluo, Architecture and design studio designed CE 2/1 ▪ Wooden Strips, a 135 sq.m. apartment in Kalamaria, Thessaloniki named after its main design element, wooden stripes along a curved wall, around which the whole house evolves.
-text by the authors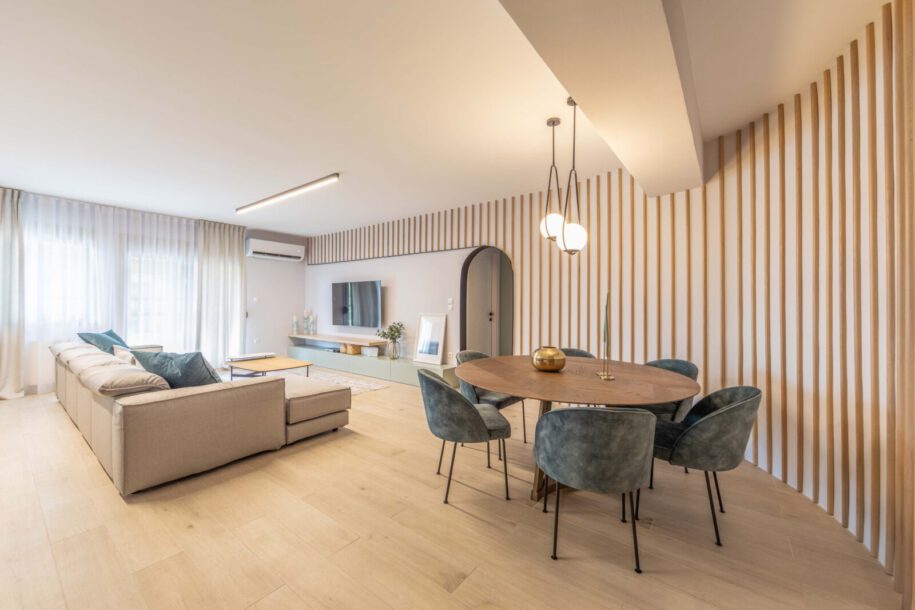 The wooden strips along the curved wall of the living room are one of the main elements of this 135sq.m apartment in Kalamaria, Thessaloniki.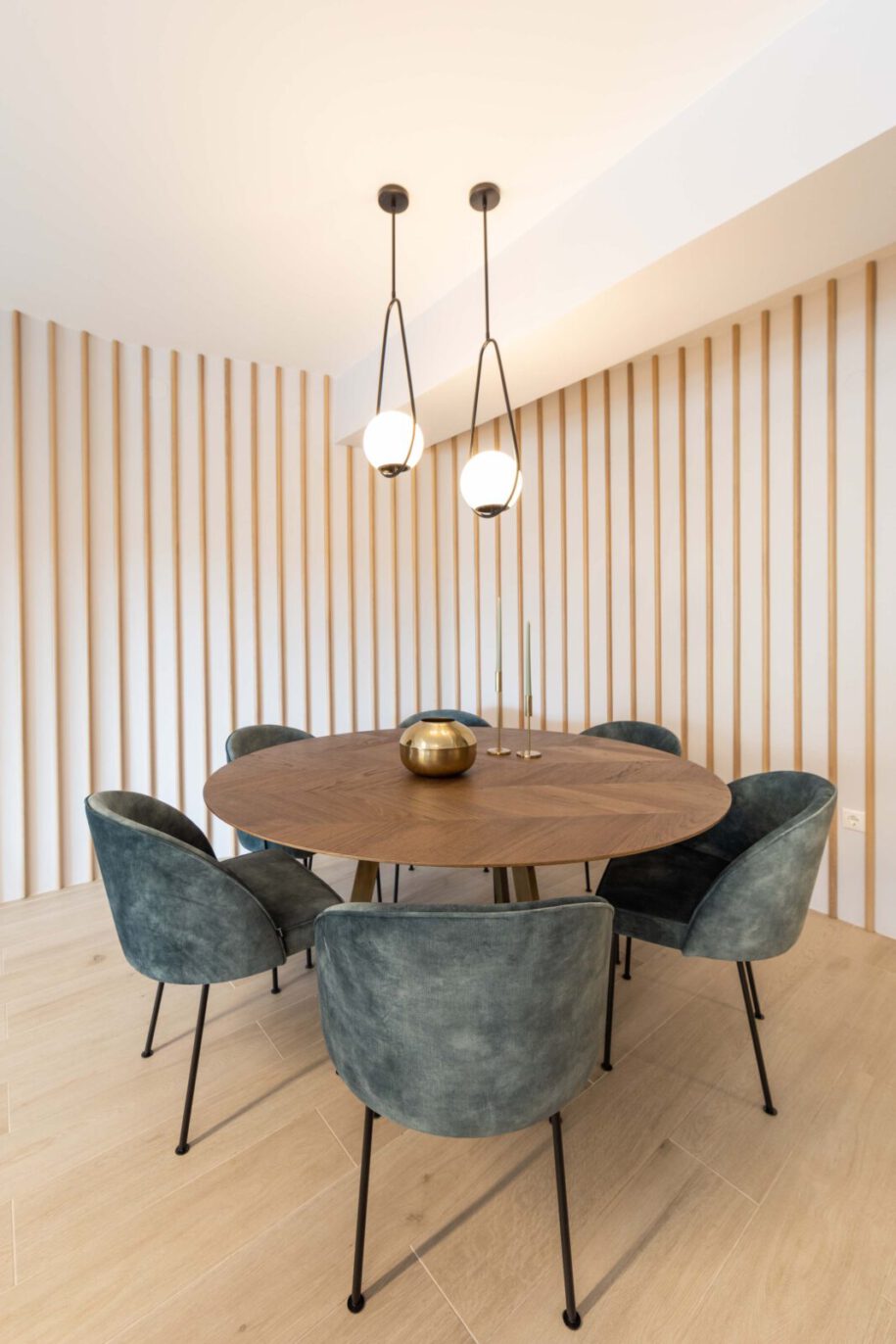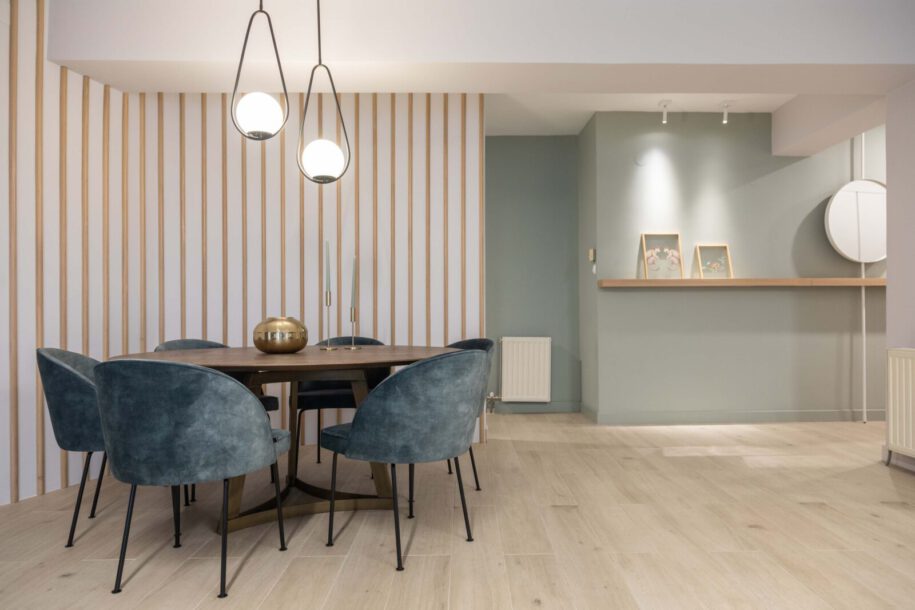 The house is evolving either inside or outside the curved wall bearing the strips.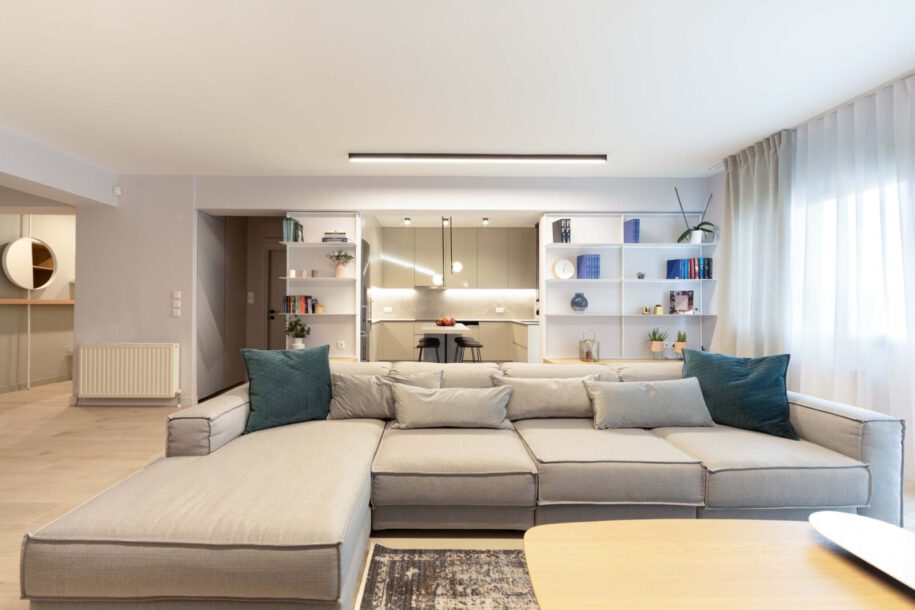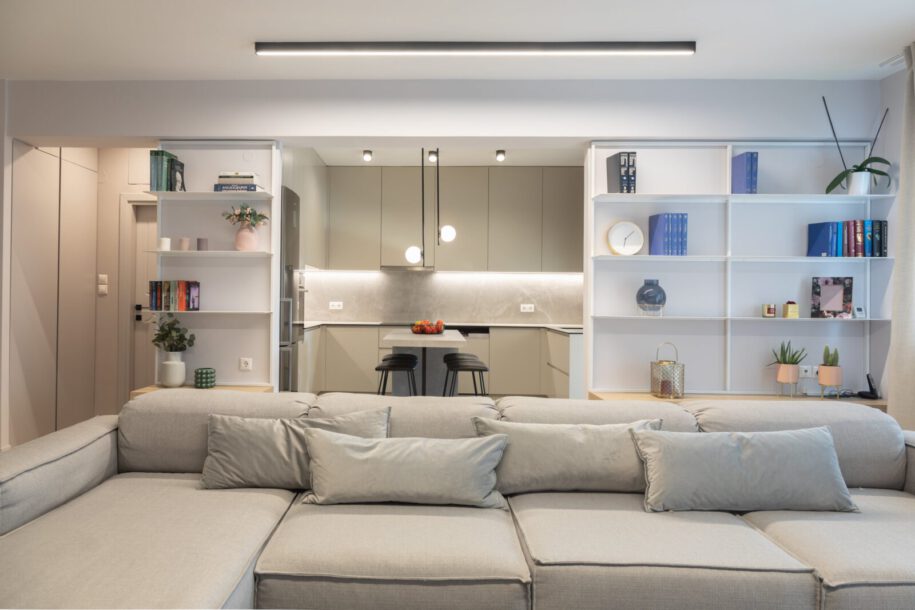 The kitchen and the living are unified in the same space and are embraced by the wall. The rest of the house continues outside of it, offering privacy to the rooms along the green corridor, although the metal arched door allows us to peer to the secluded area.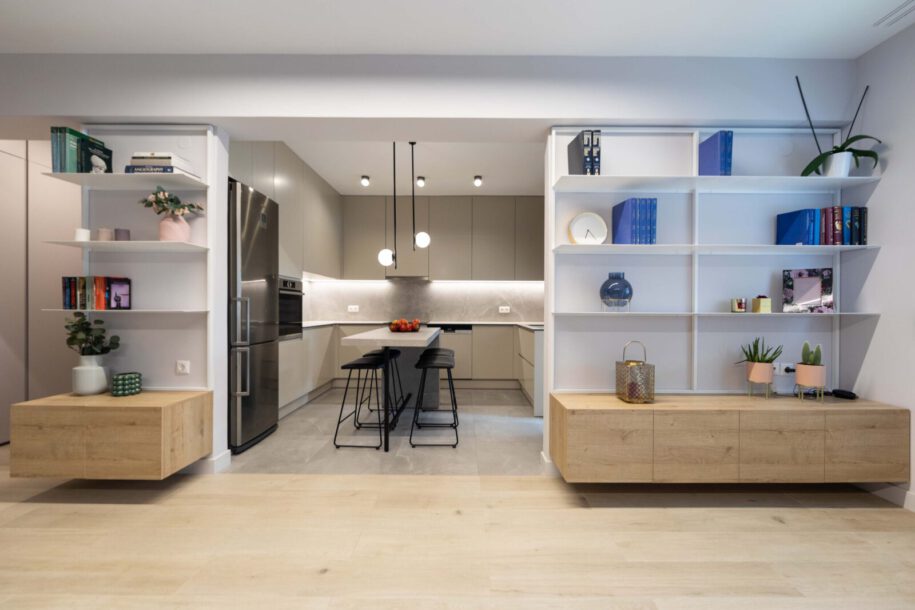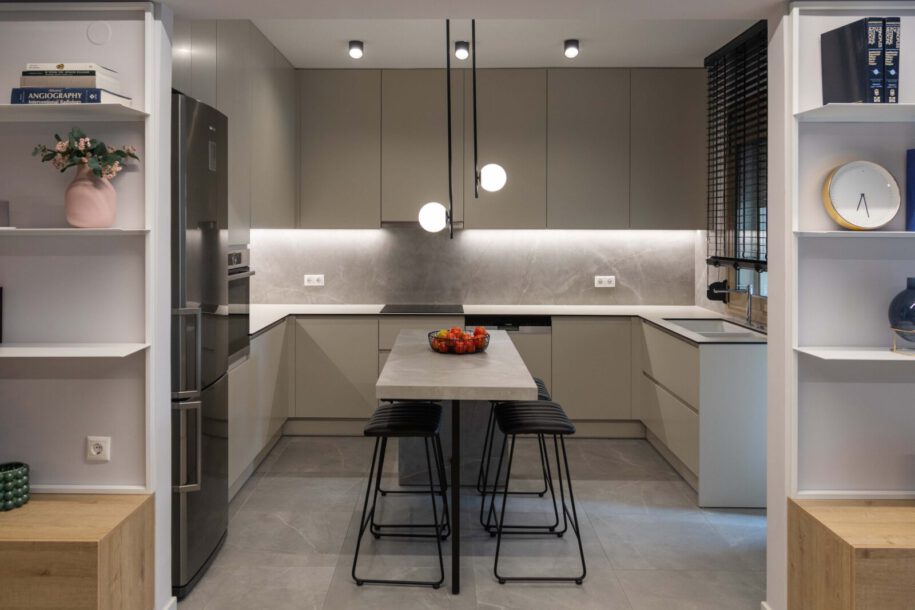 The colors were fundamentally in the tones of light grey with touches of warm green.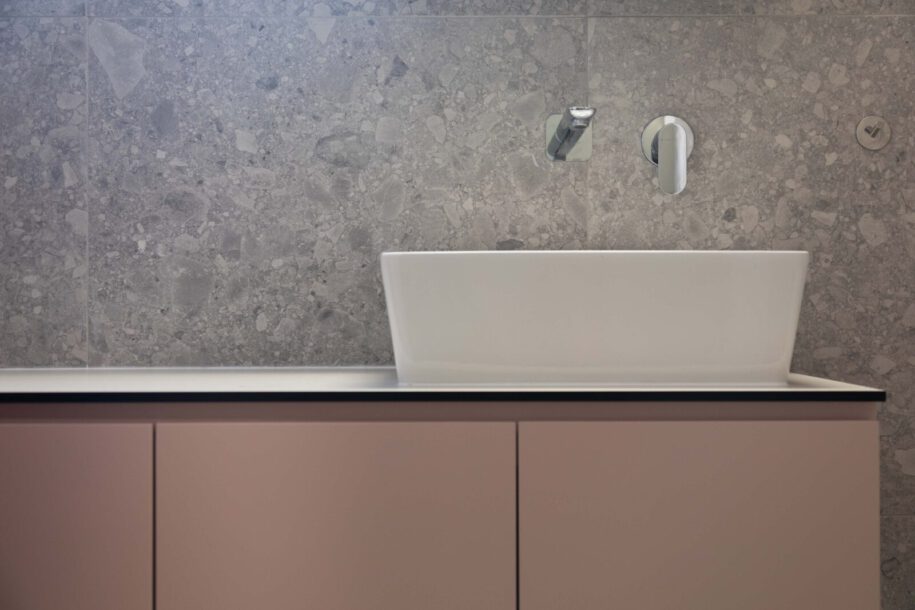 Facts & Credits
Project title  CE 2/1 ▪ Wooden Strips
Architecture Firm  Fluo, Architecture and design studio
Location  Kalamaria, Thessaloniki, Greece
Completion Year  January  2019
Built Area  135 m2
Architects  Fei Maniati – Thalia Mihail
Interior designer and supervisor  Christina Serrou
Photography  Panos Arvanitakis
Suppliers
Lighting  Bright Special Lighting
Commercial furniture supplier  Area domus
Tiles and Sanitary appliances  Kiskinidis-Living made easy
Woodpanels  Sanelco


---

Check out, also, HEV•Flooring around BAR and Breakfast Room in "Evripidis" Hotel by Fluo Architecture & Design Studio, here!
READ ALSO:
Lakeside Cabin in Knowlton, Canada | Atelier Schwimmer