ATOMAA designed BRERA micro apartment of 32 sq.m. in Milan aiming to deliver a living space with maximum flexibility, functionality and interchangeability, equipped with ergonomic movable furnishing elements that leave the open spaces of the apartment luminous, bearing unobstructed views towards the garden.
-text by the authors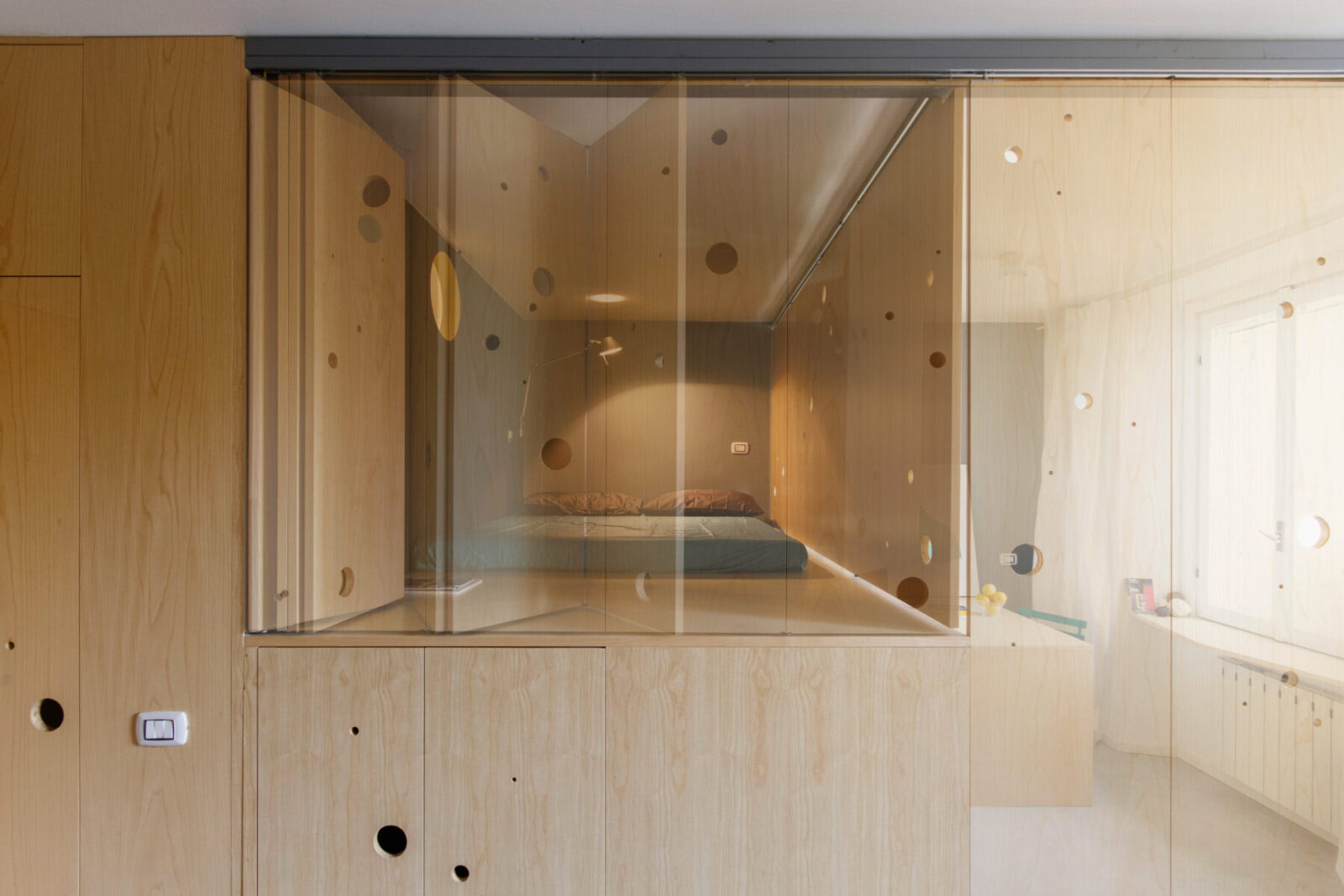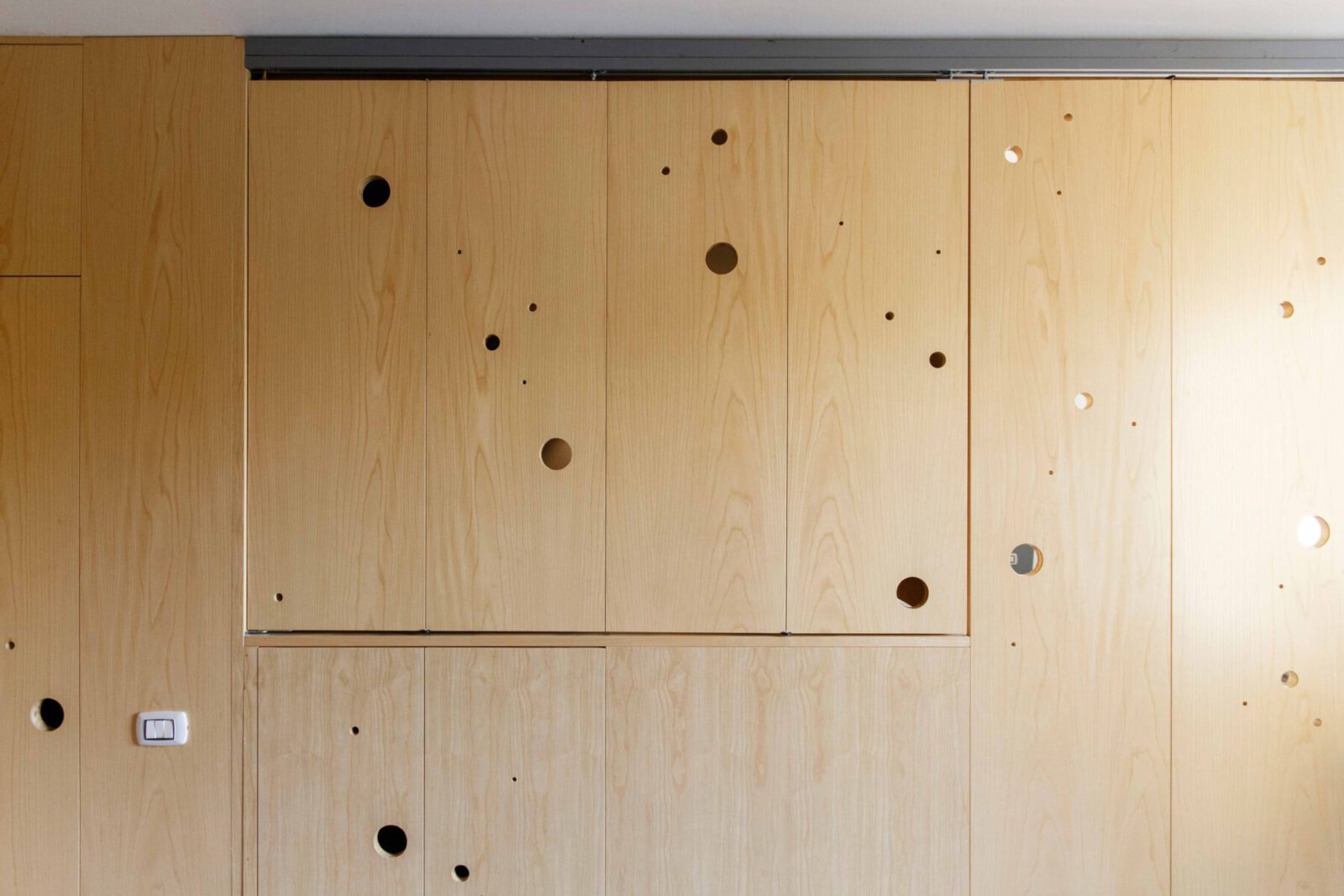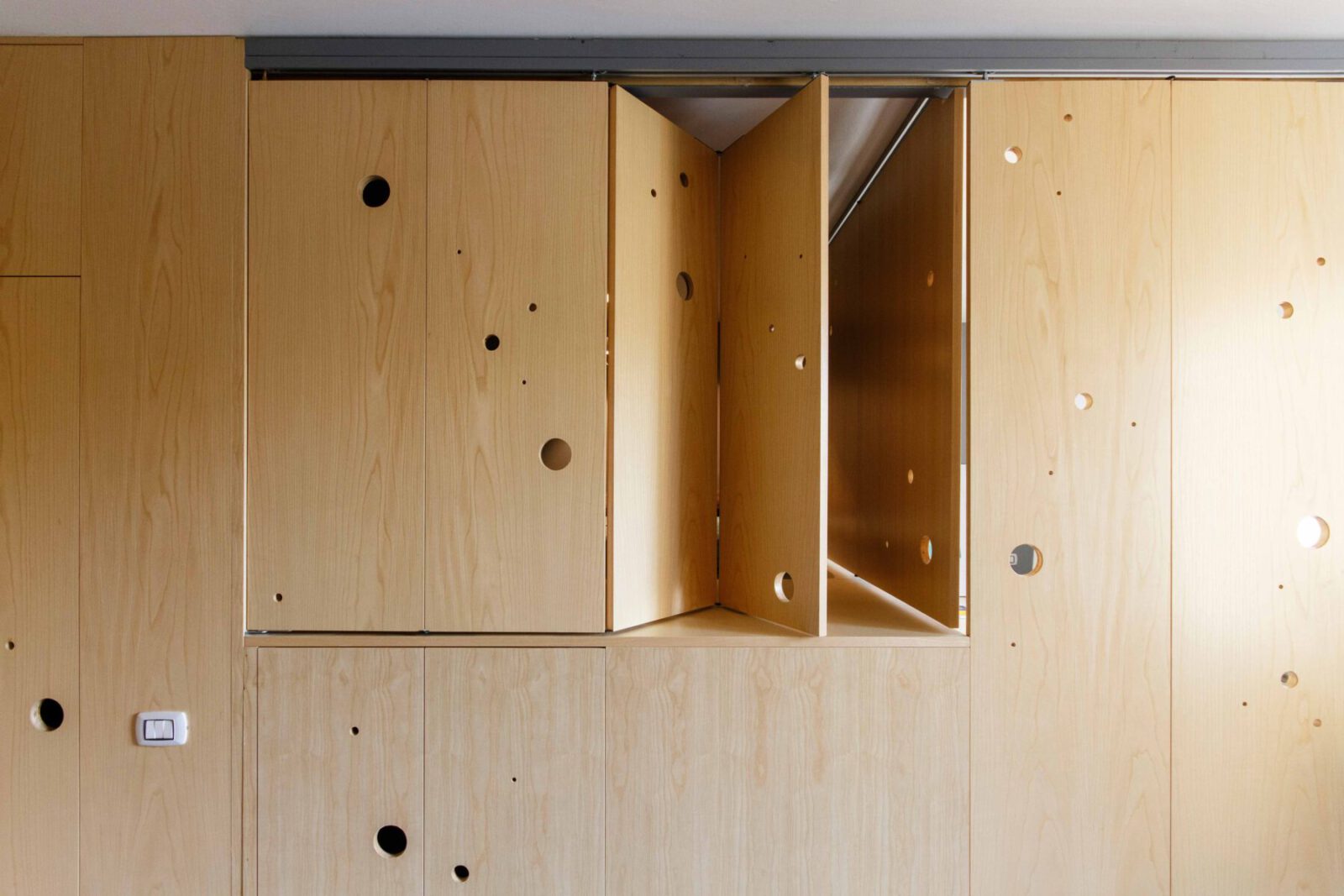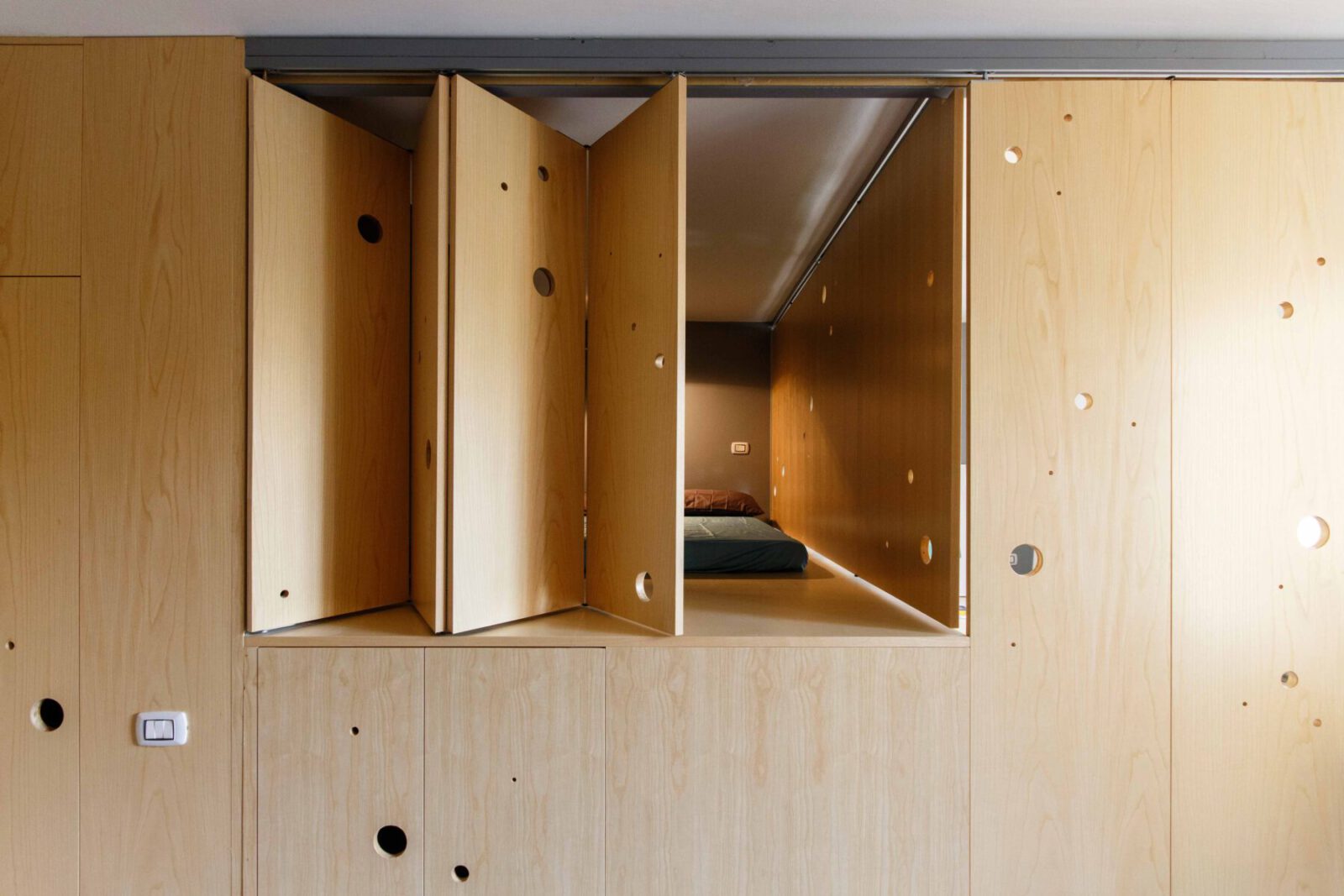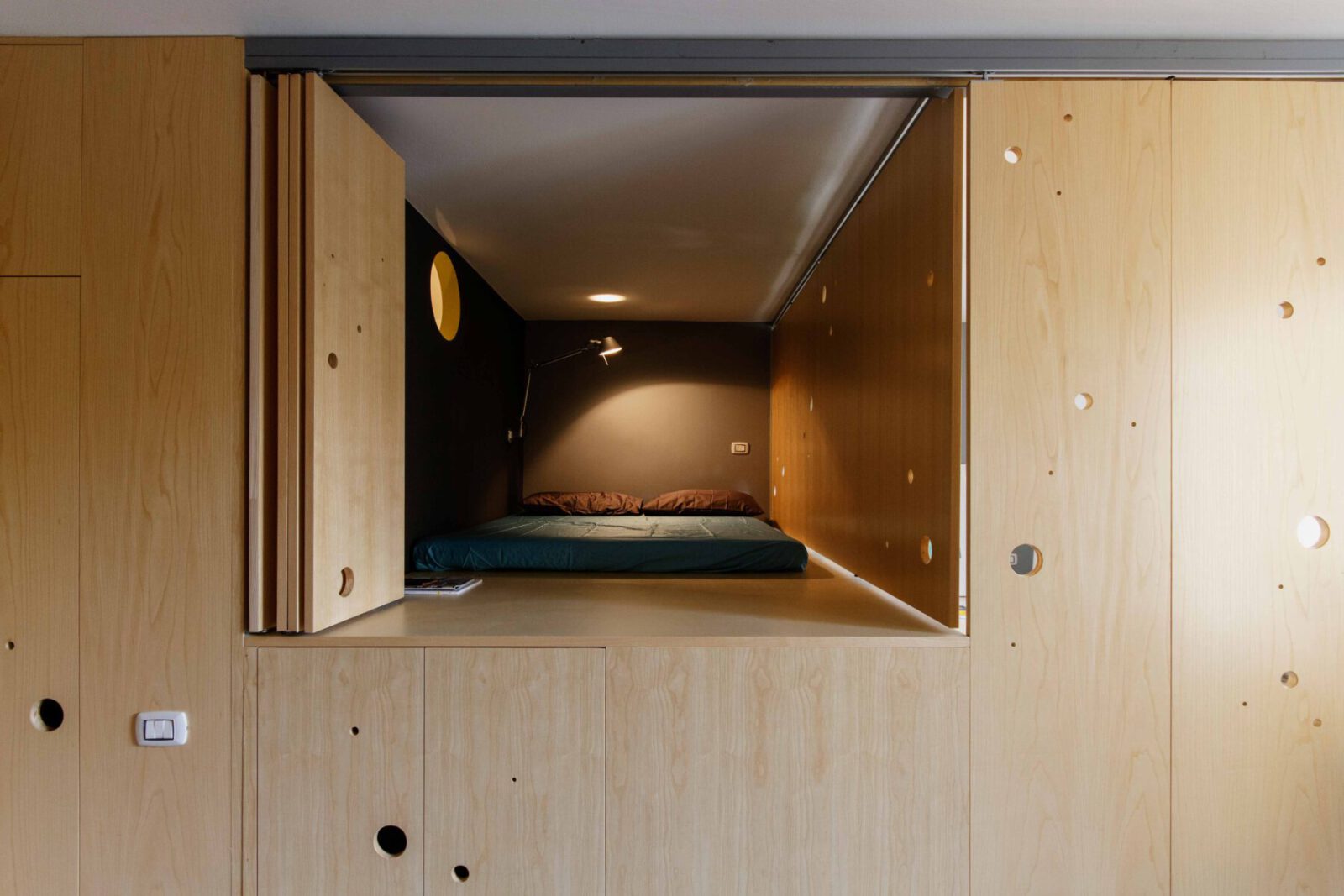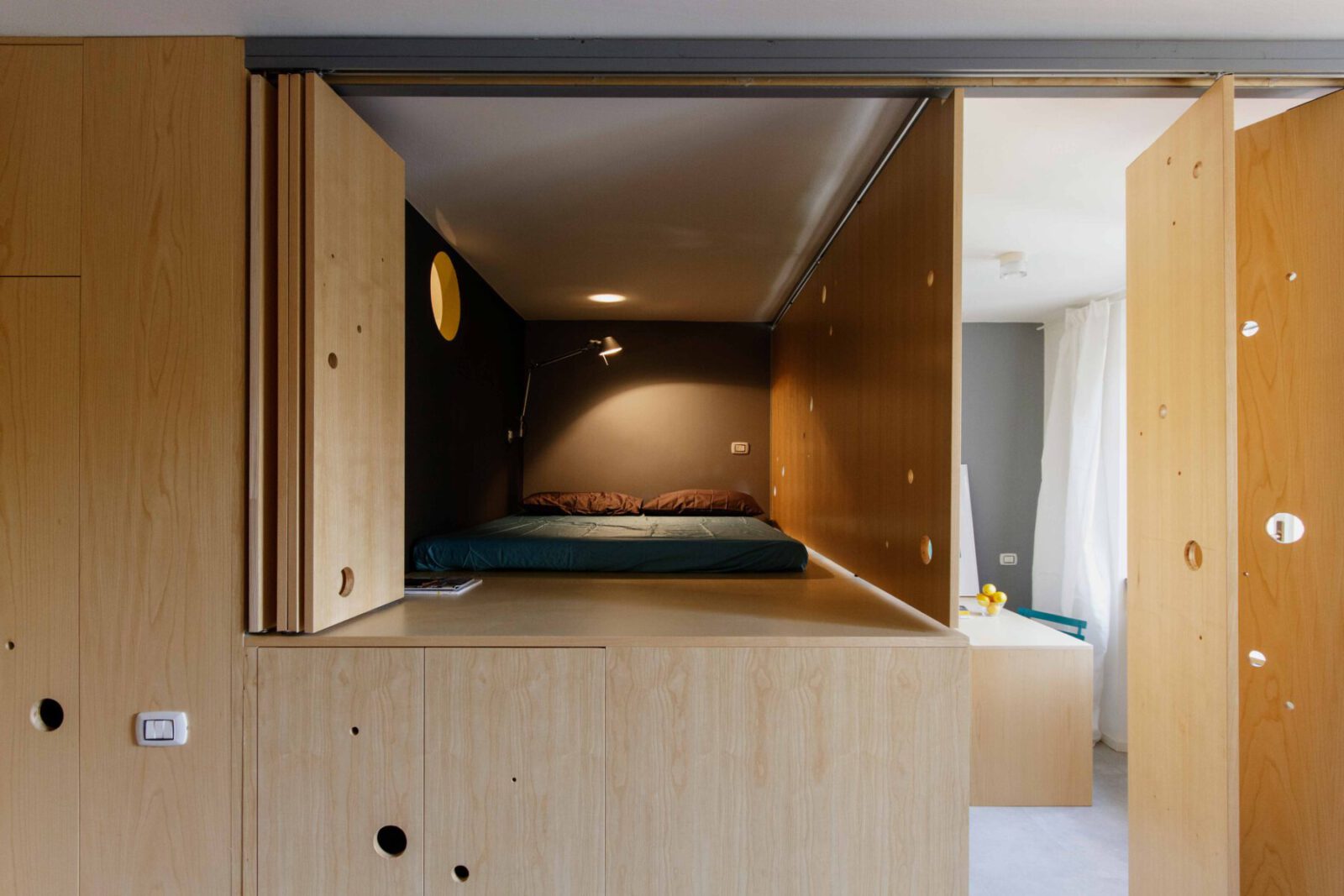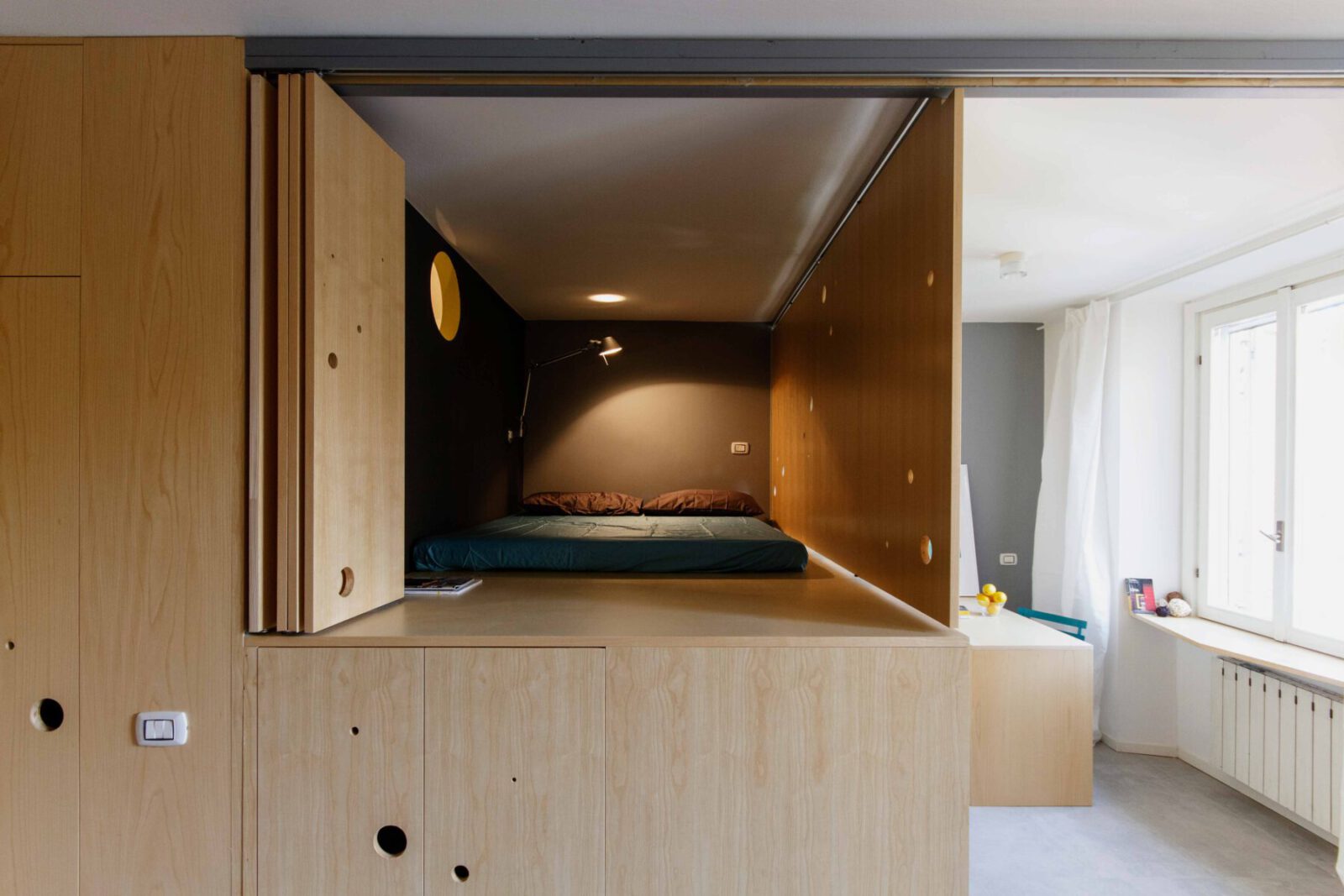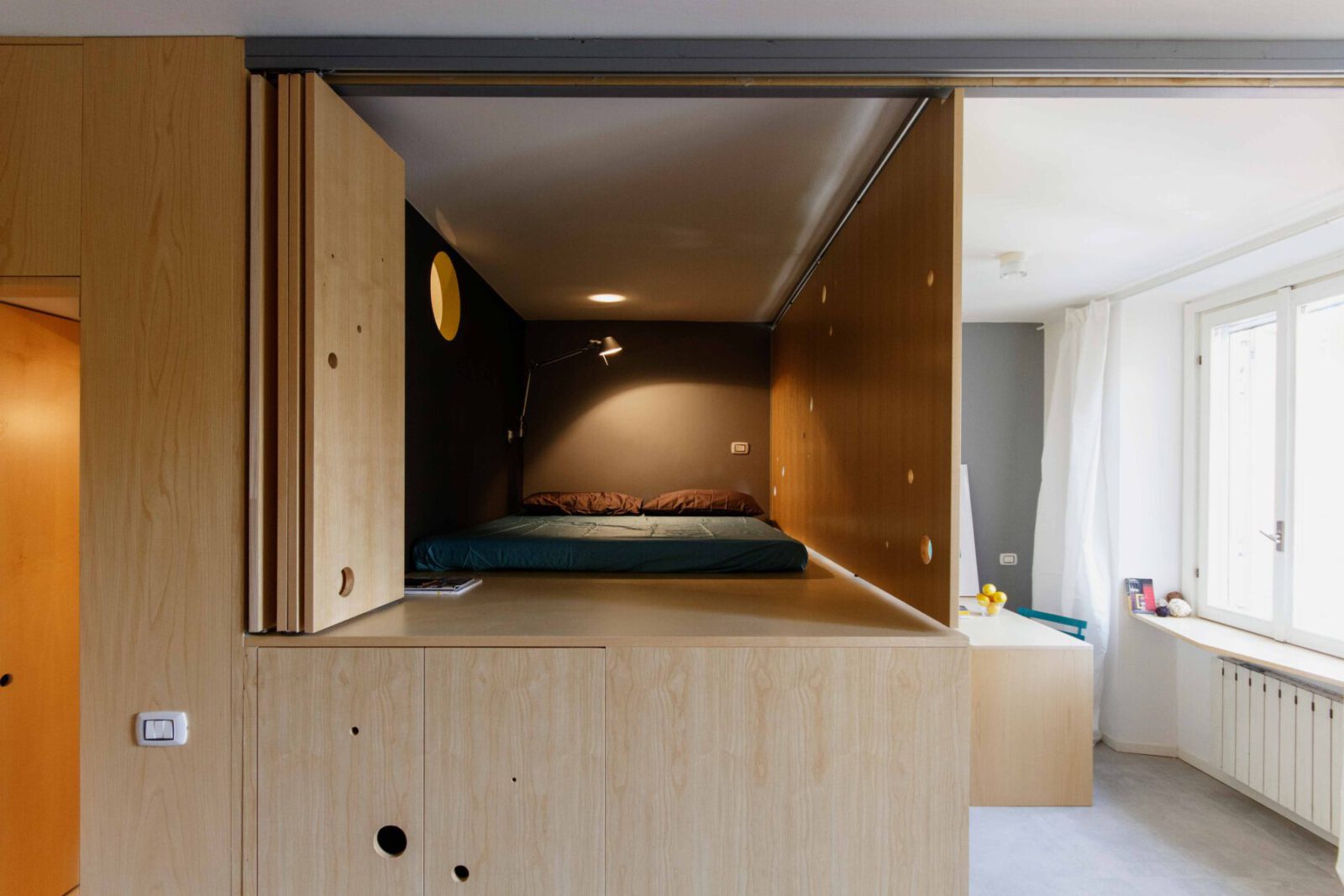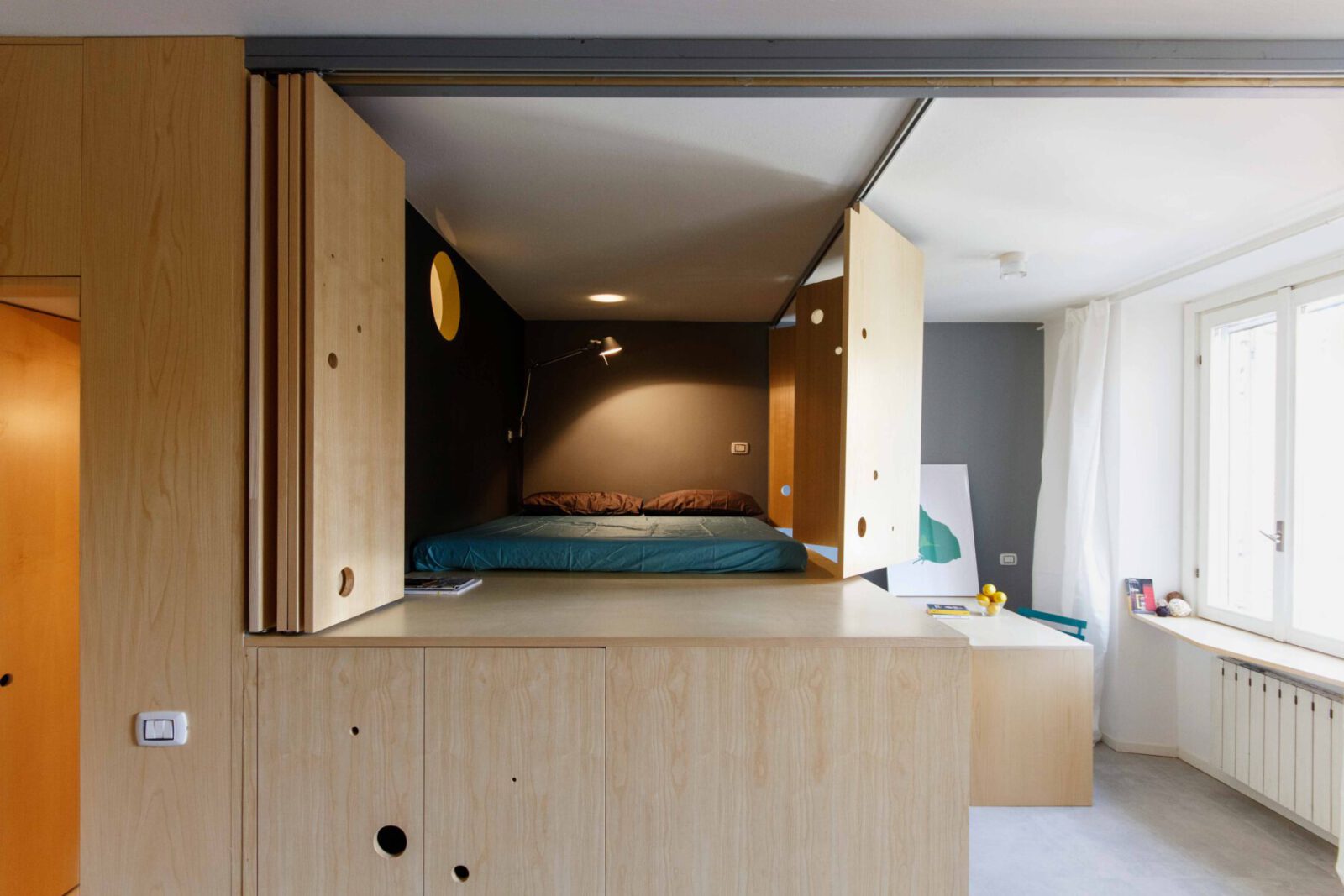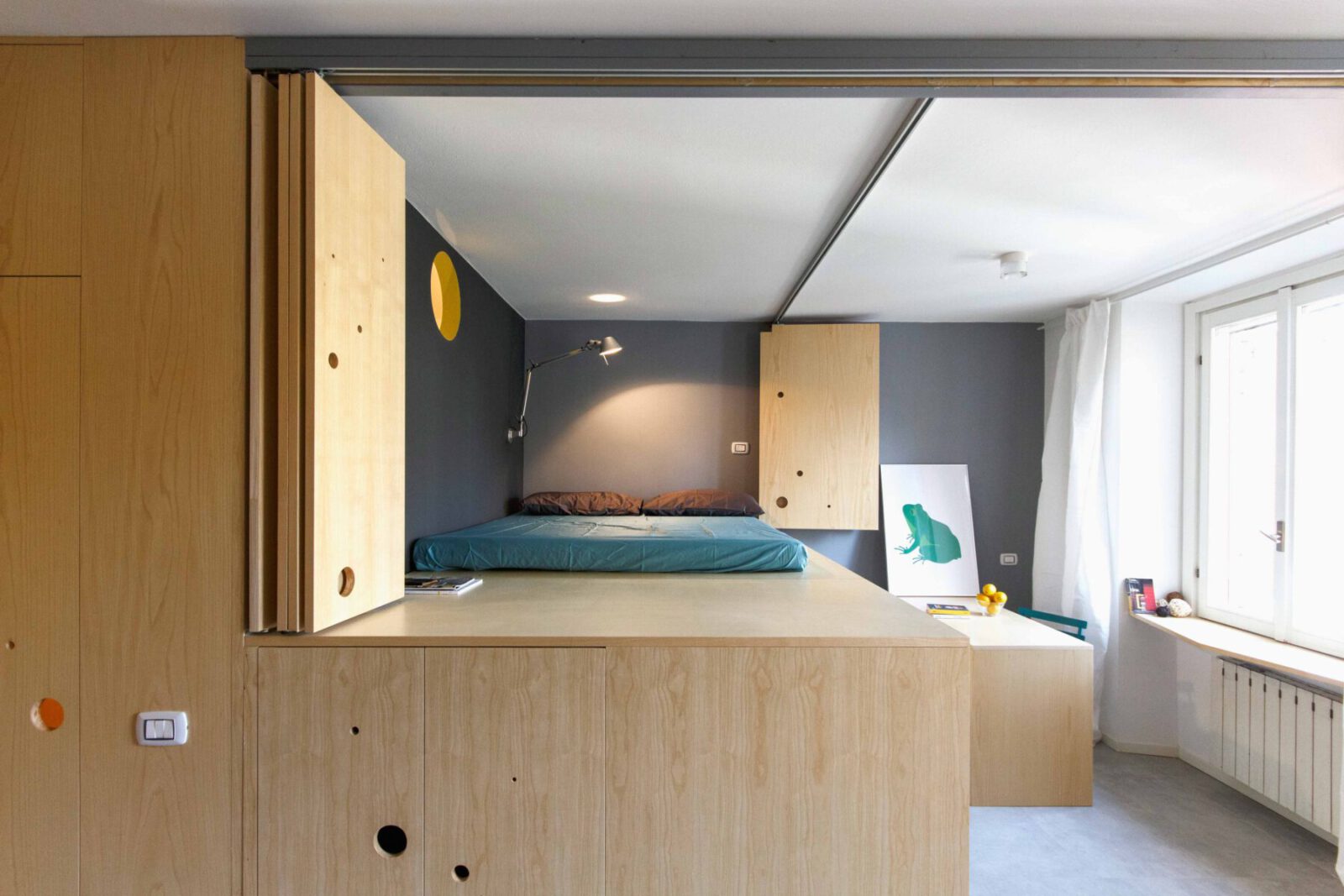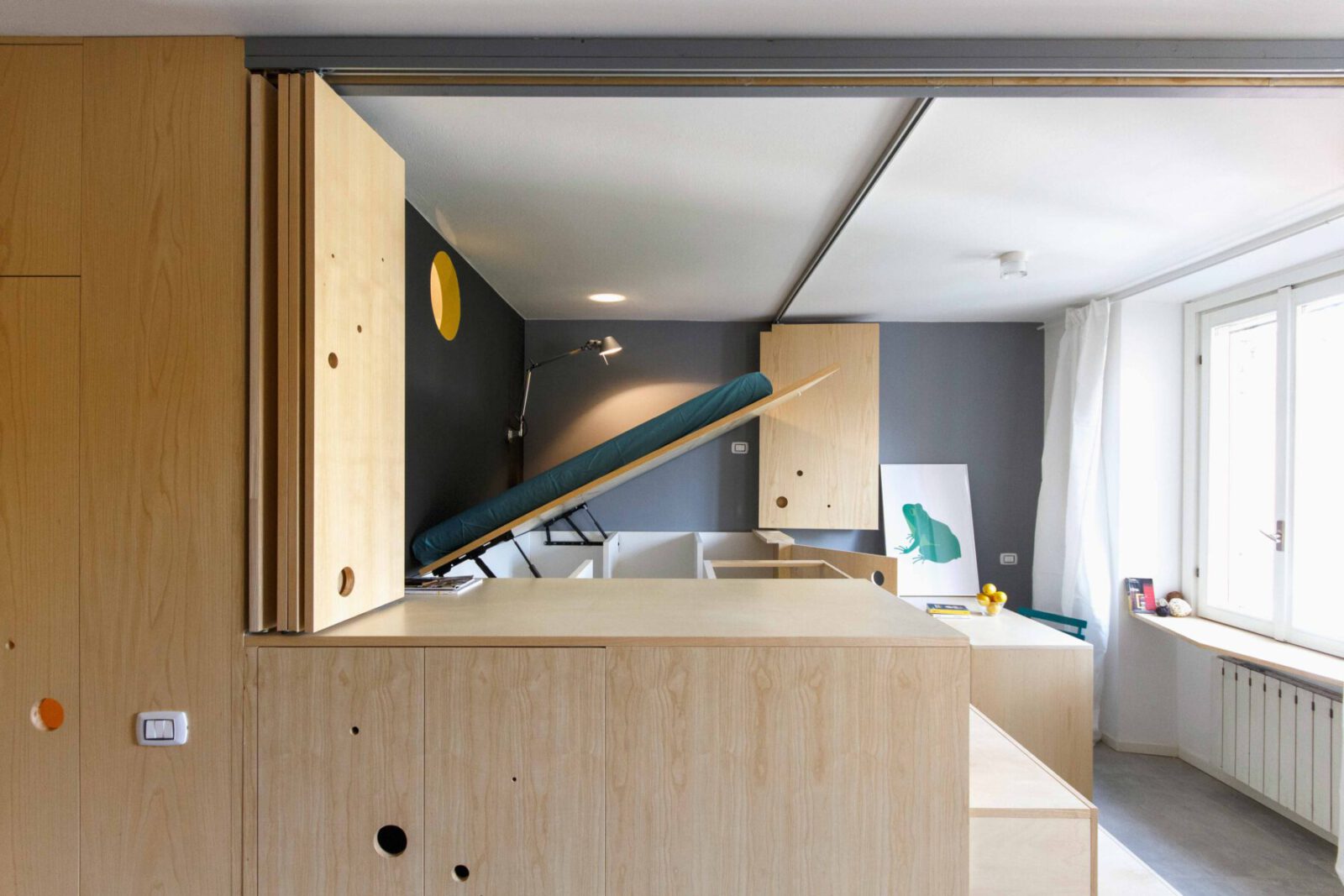 This apartment, with its limited surface area paired with the contemporary needs required by adaptable homes in an urban context, challenged us to search for solutions which optimised spatial flexibility. The technical spaces are gathered in a functional nucleus positioned on the perimeter of the living space, furthest away from the light coming from the two large windows.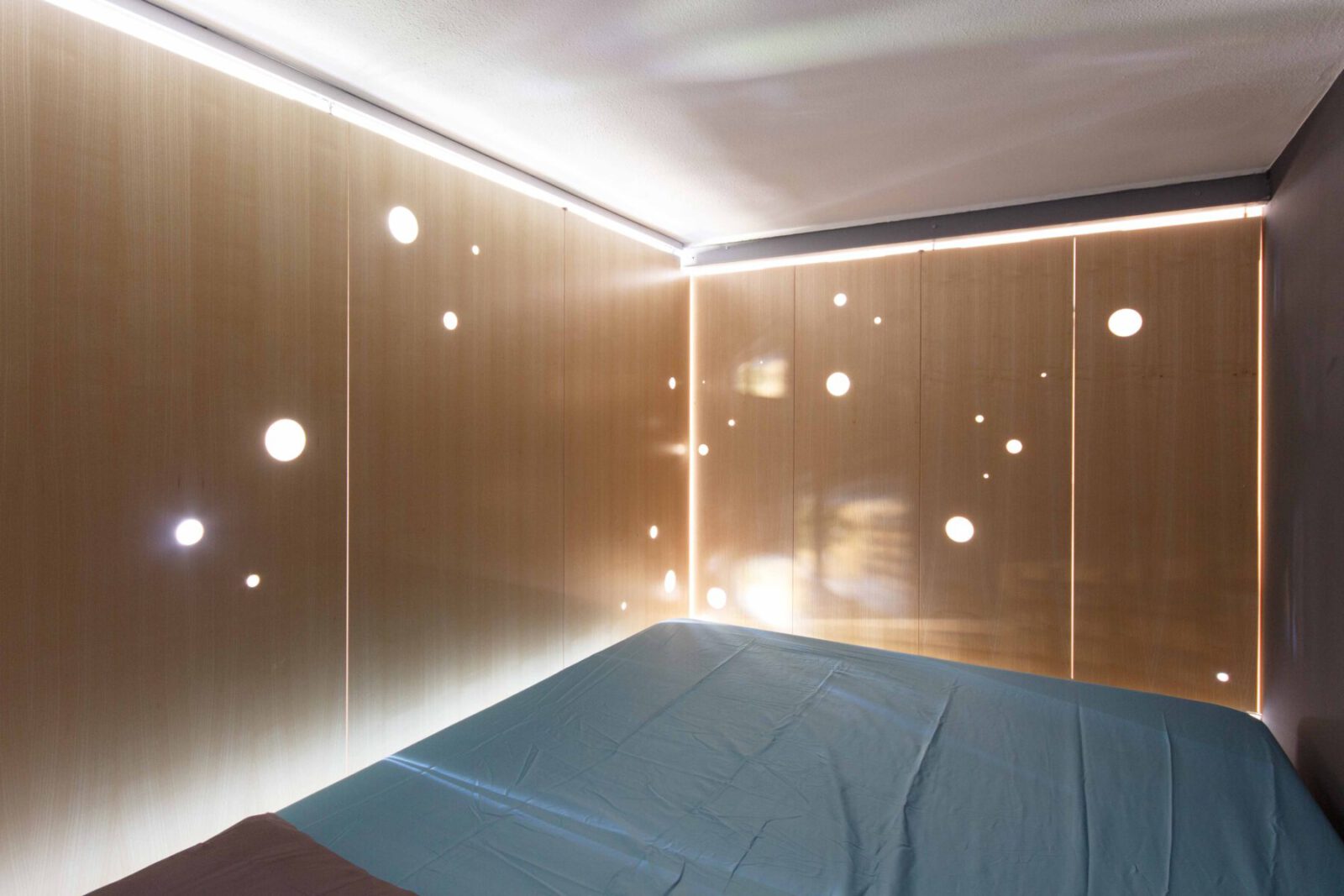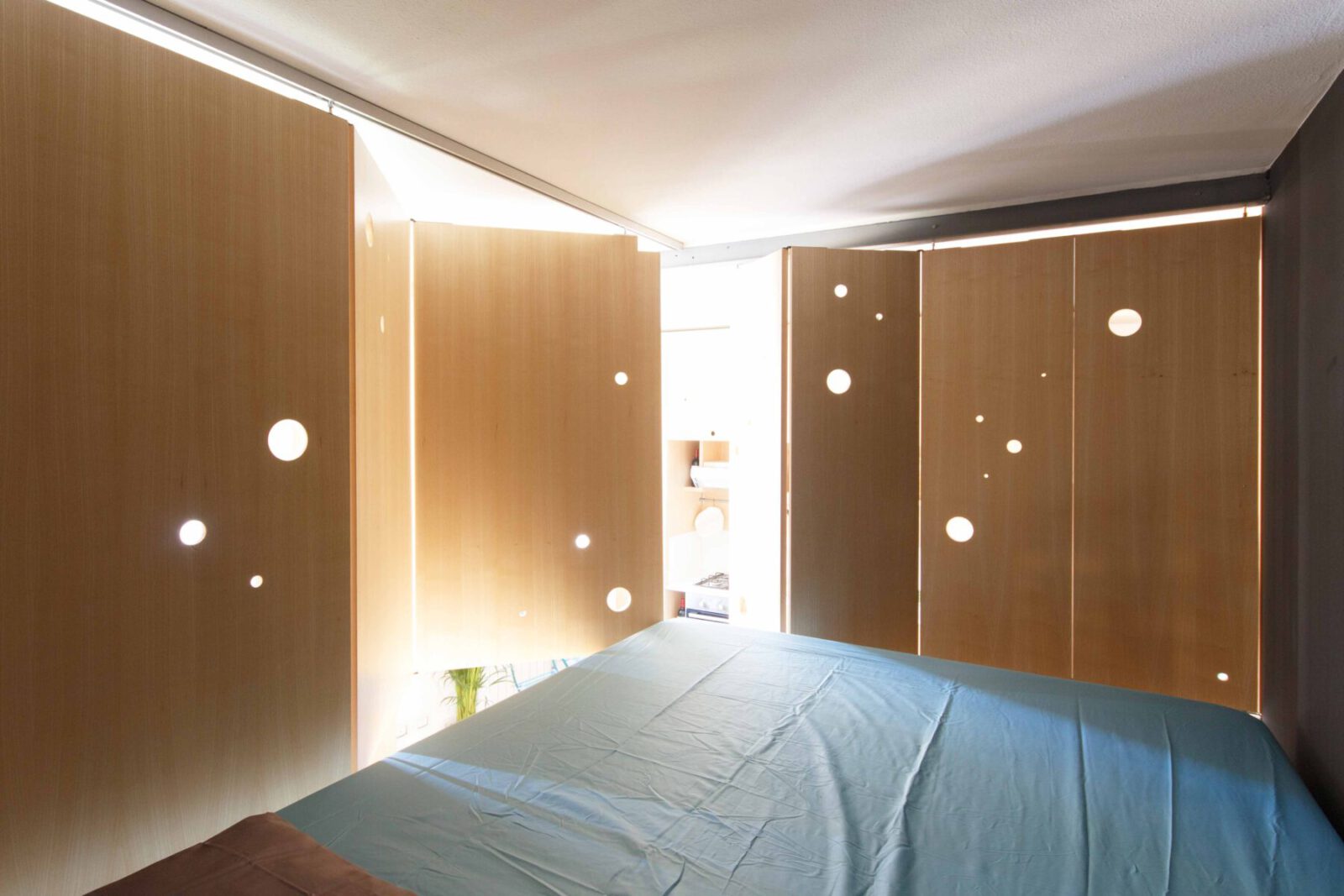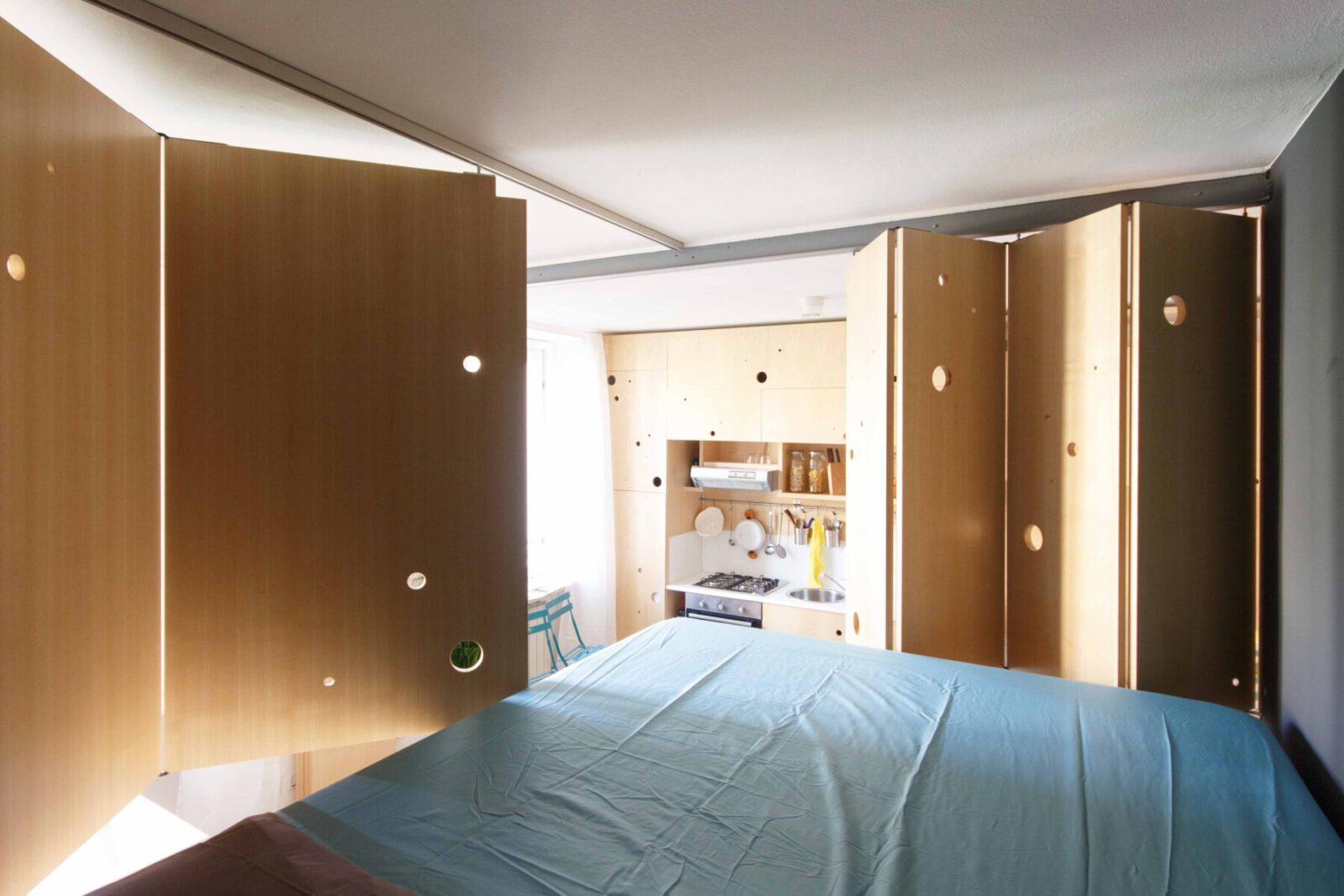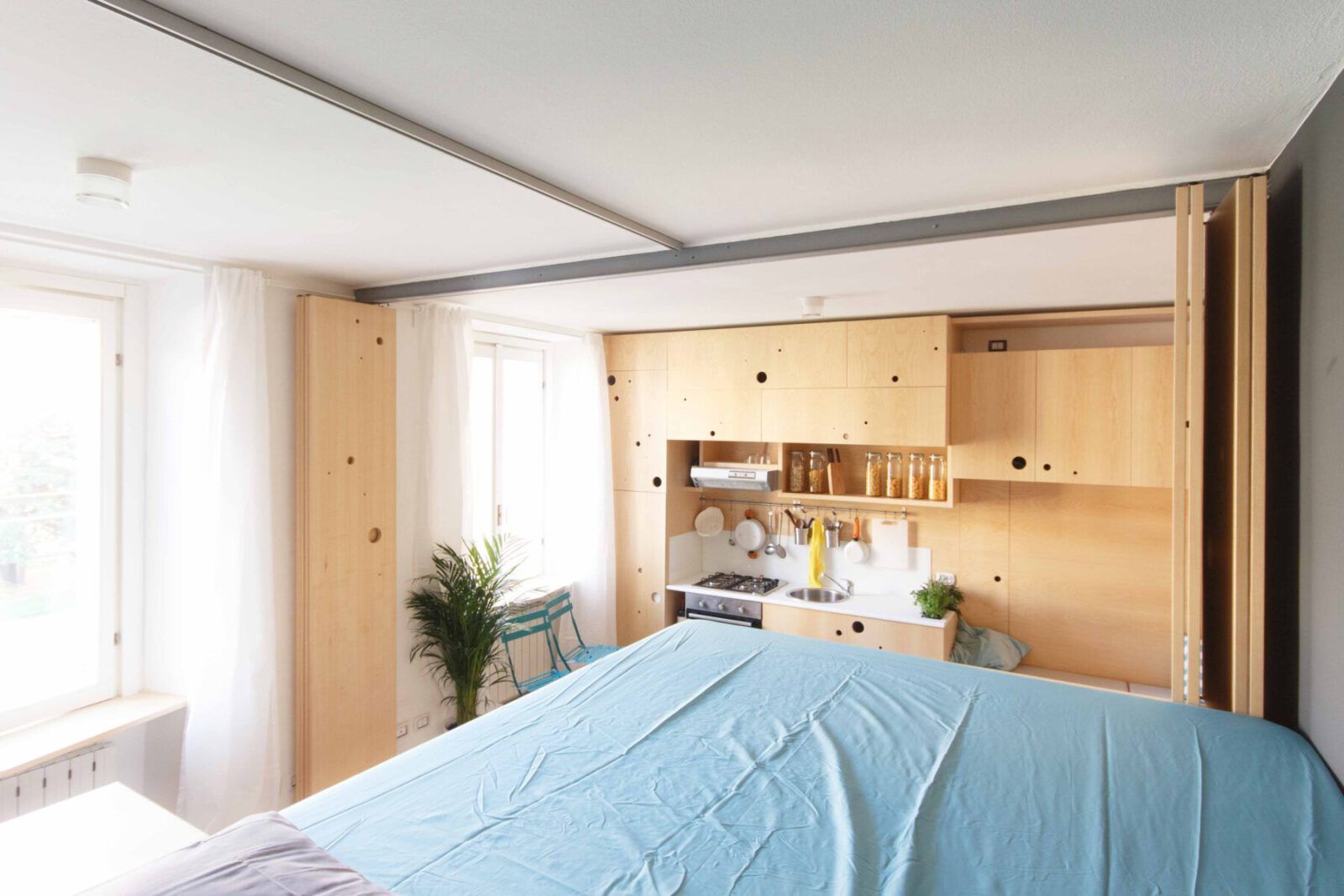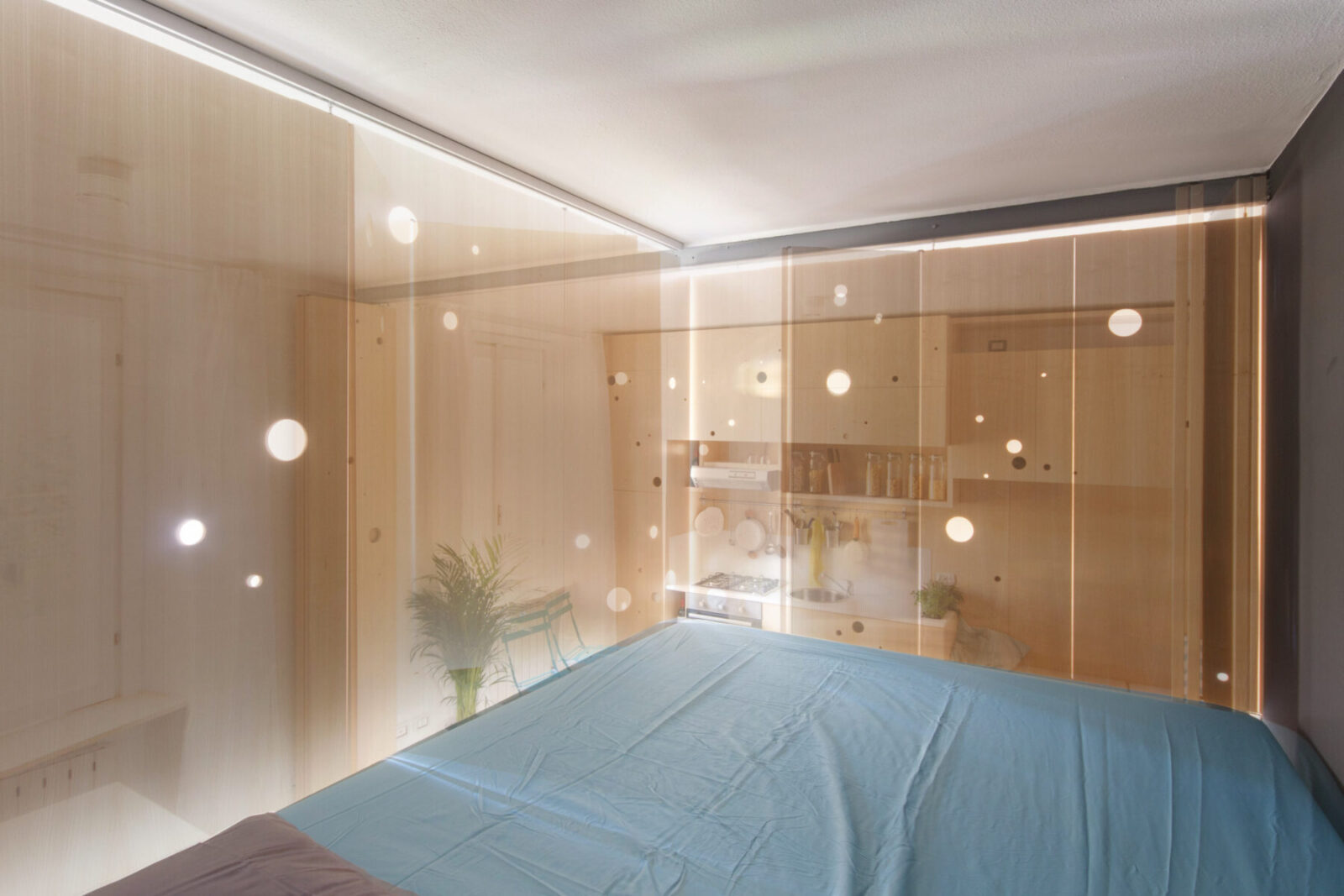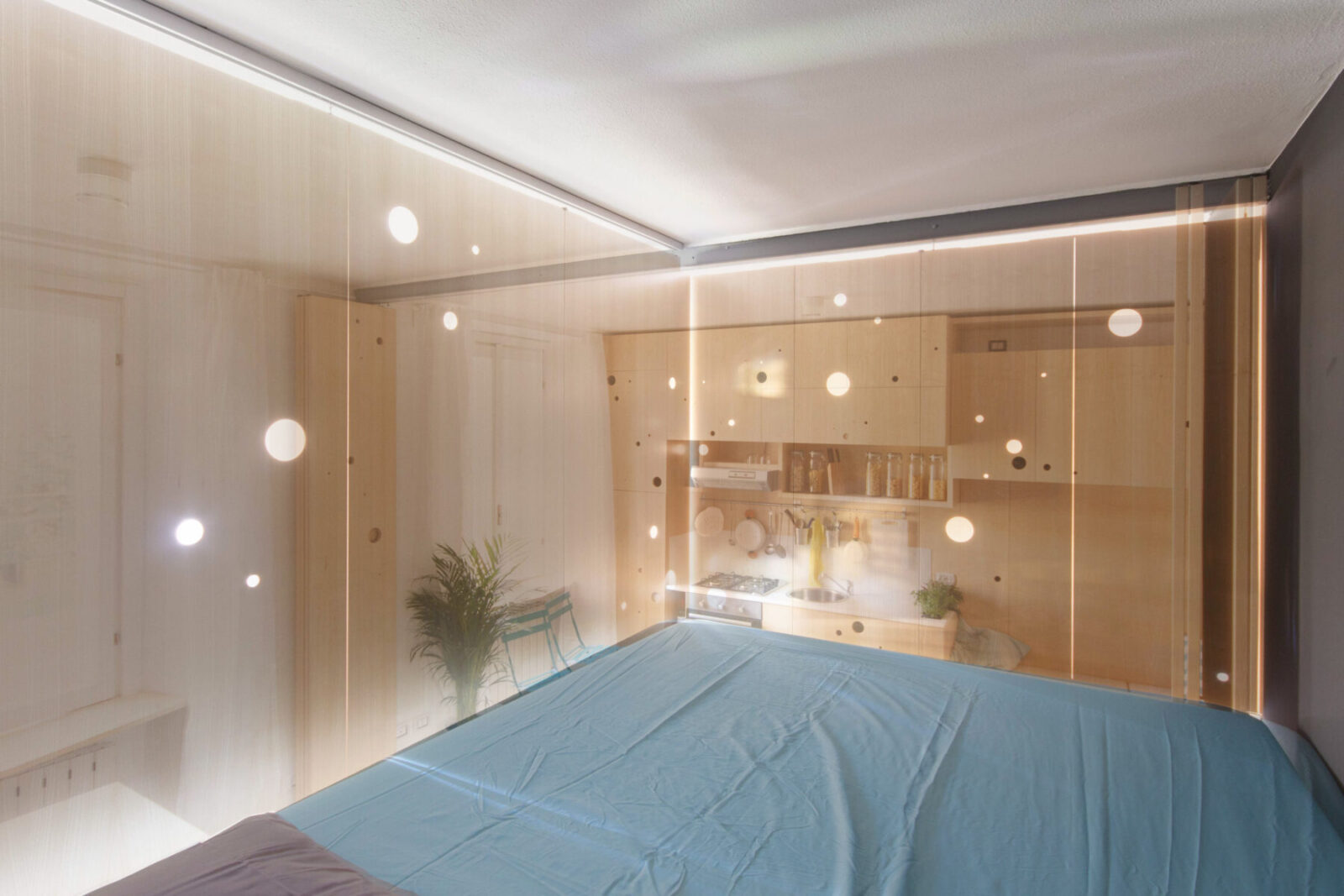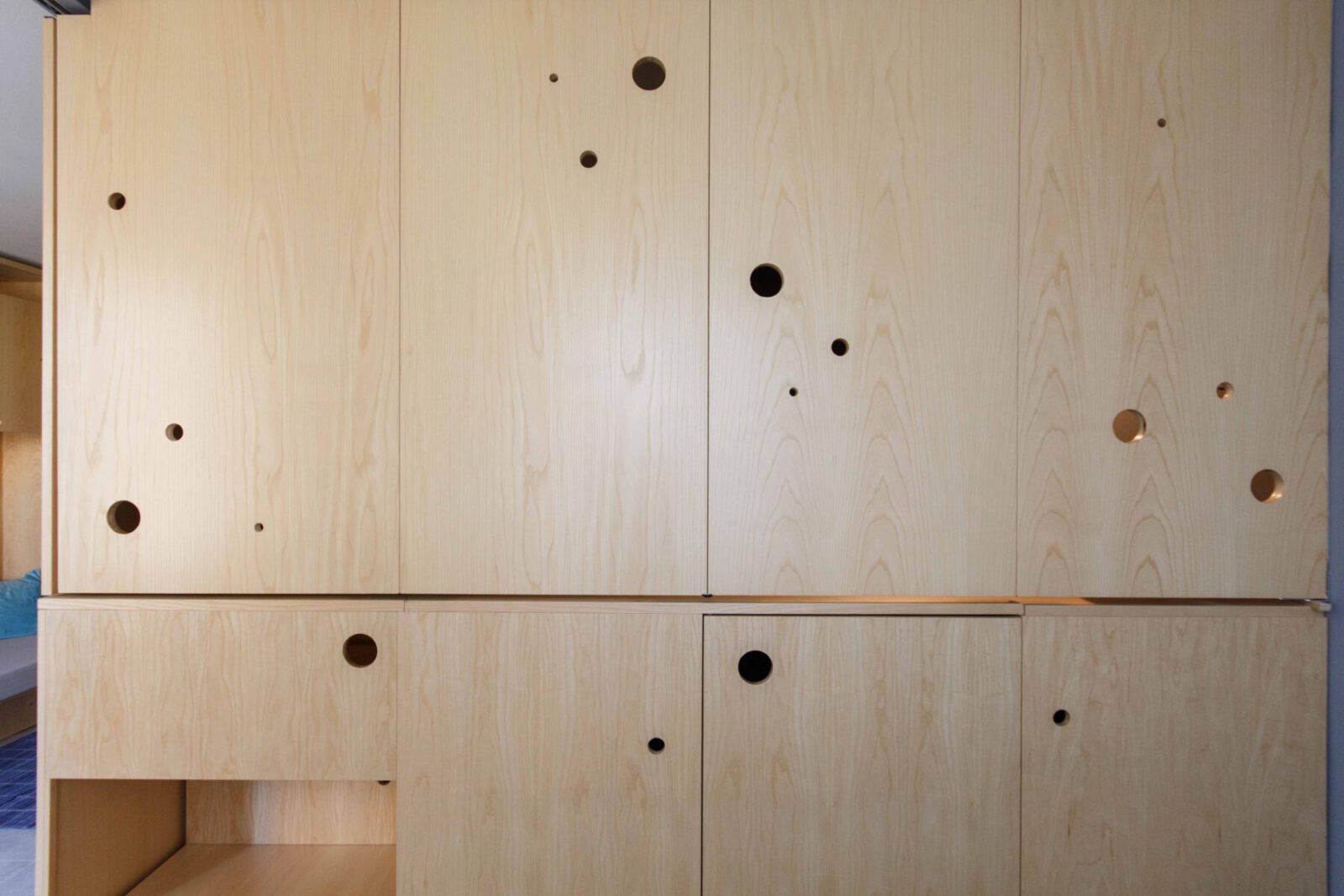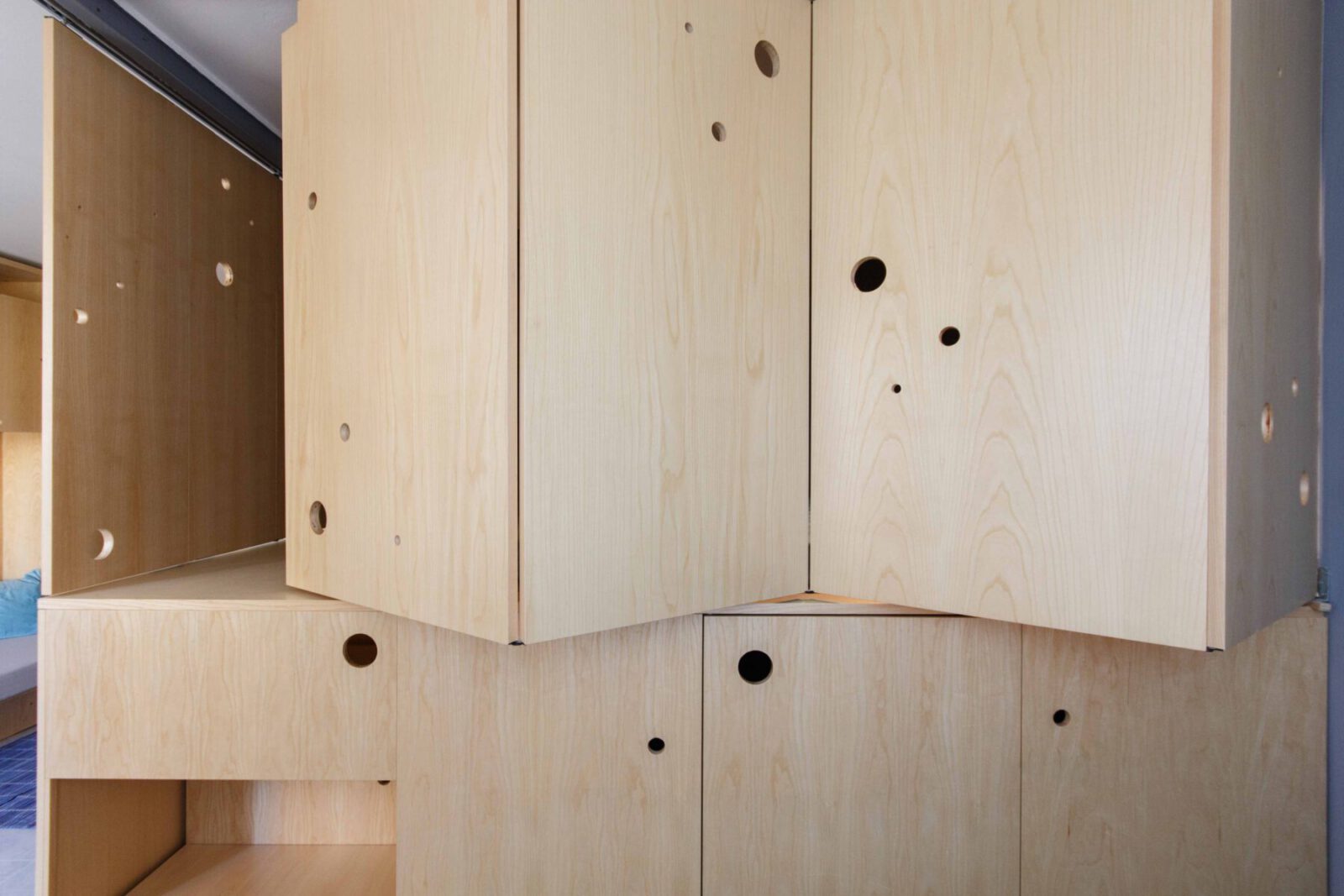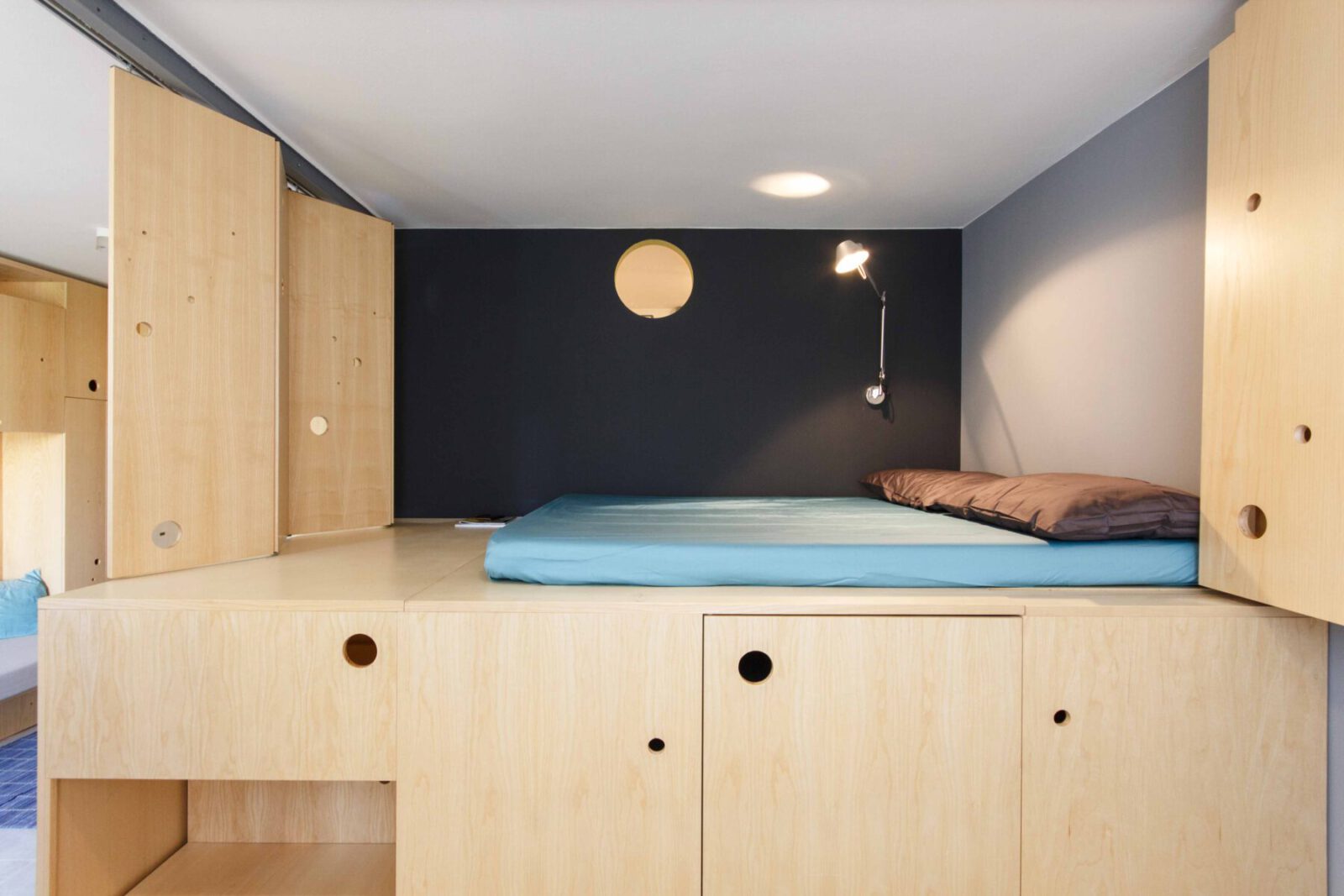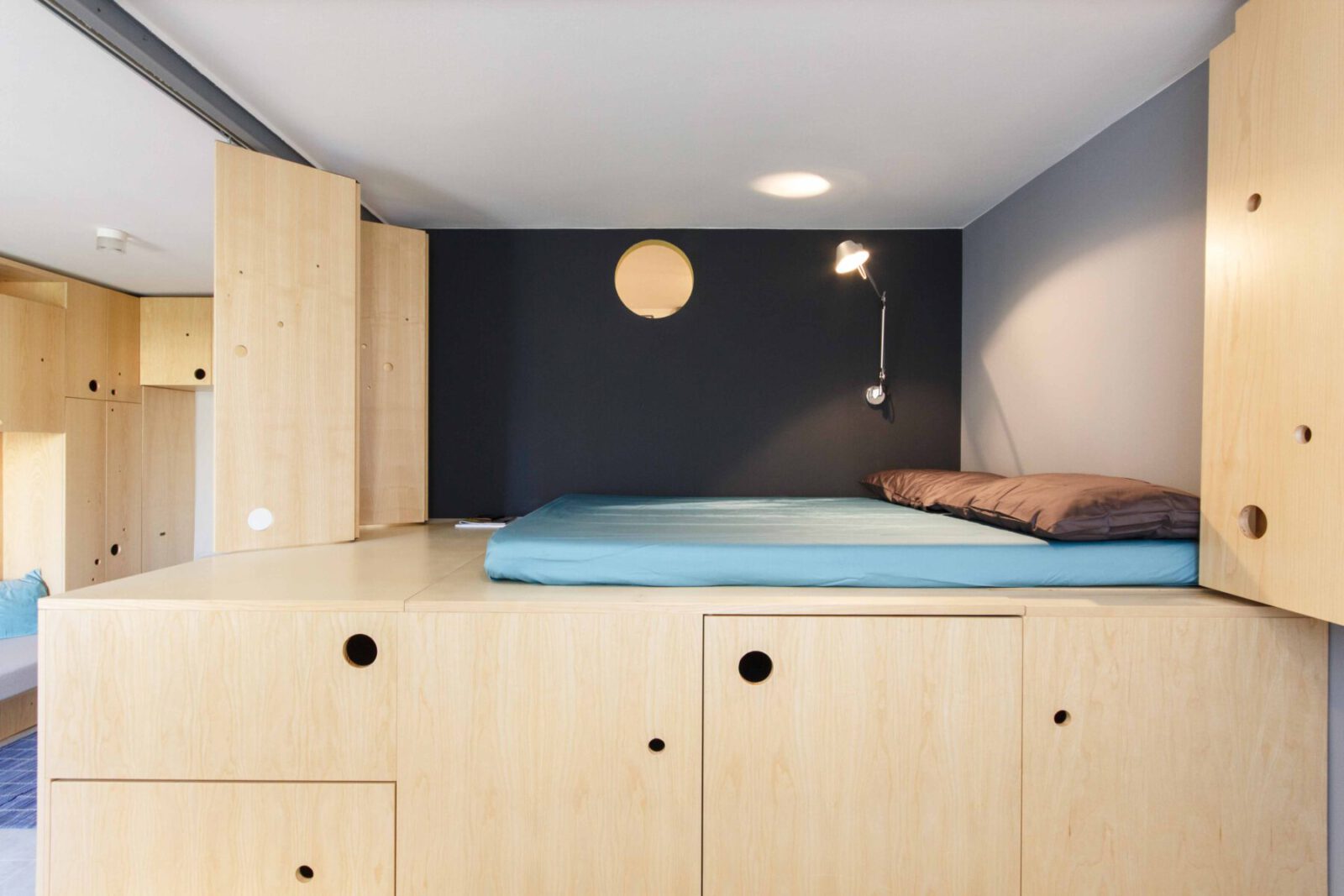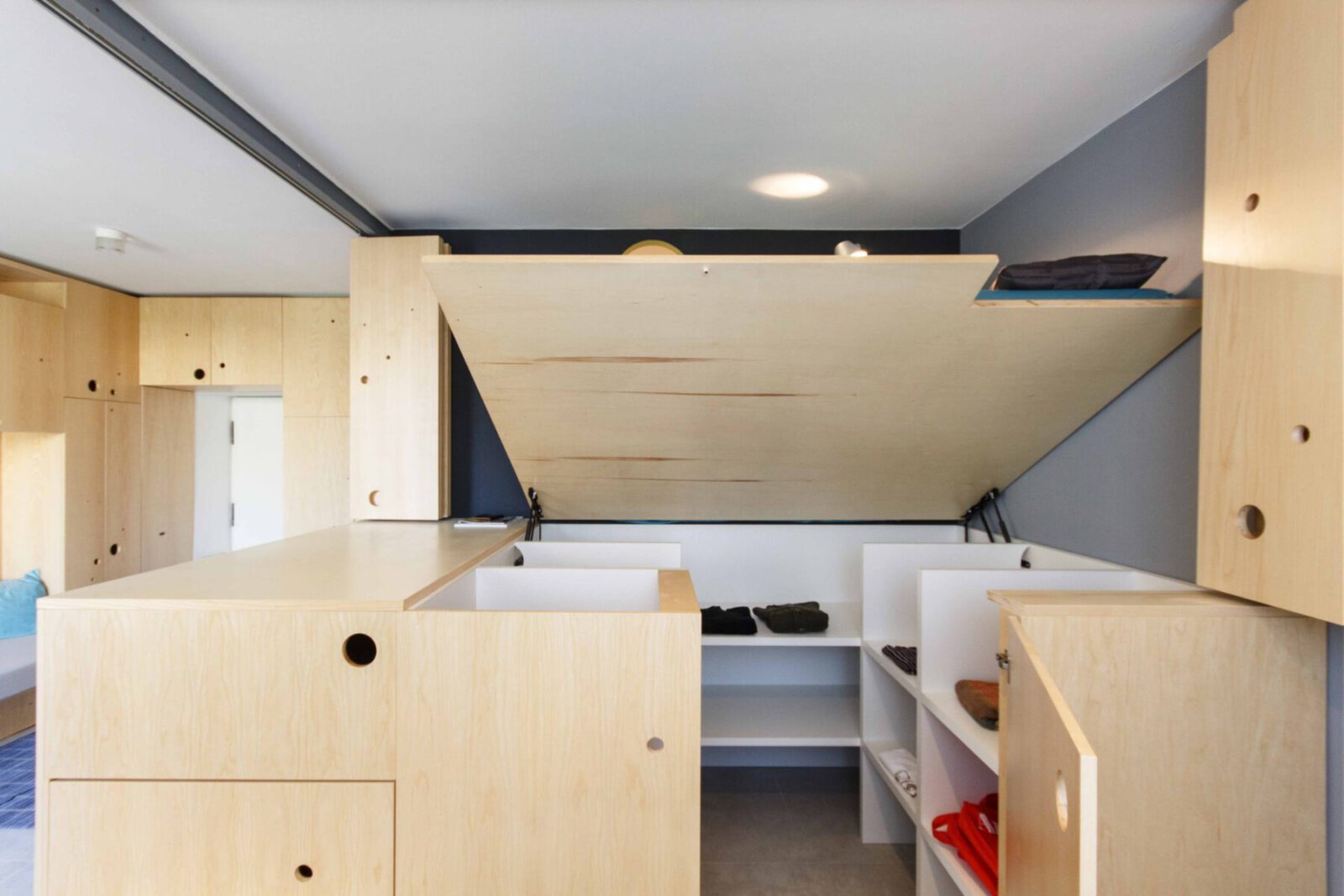 The maximized spatial optimization results in highly compact functional elements, leaving the open spaces of the apartment filled with light and with views towards the garden.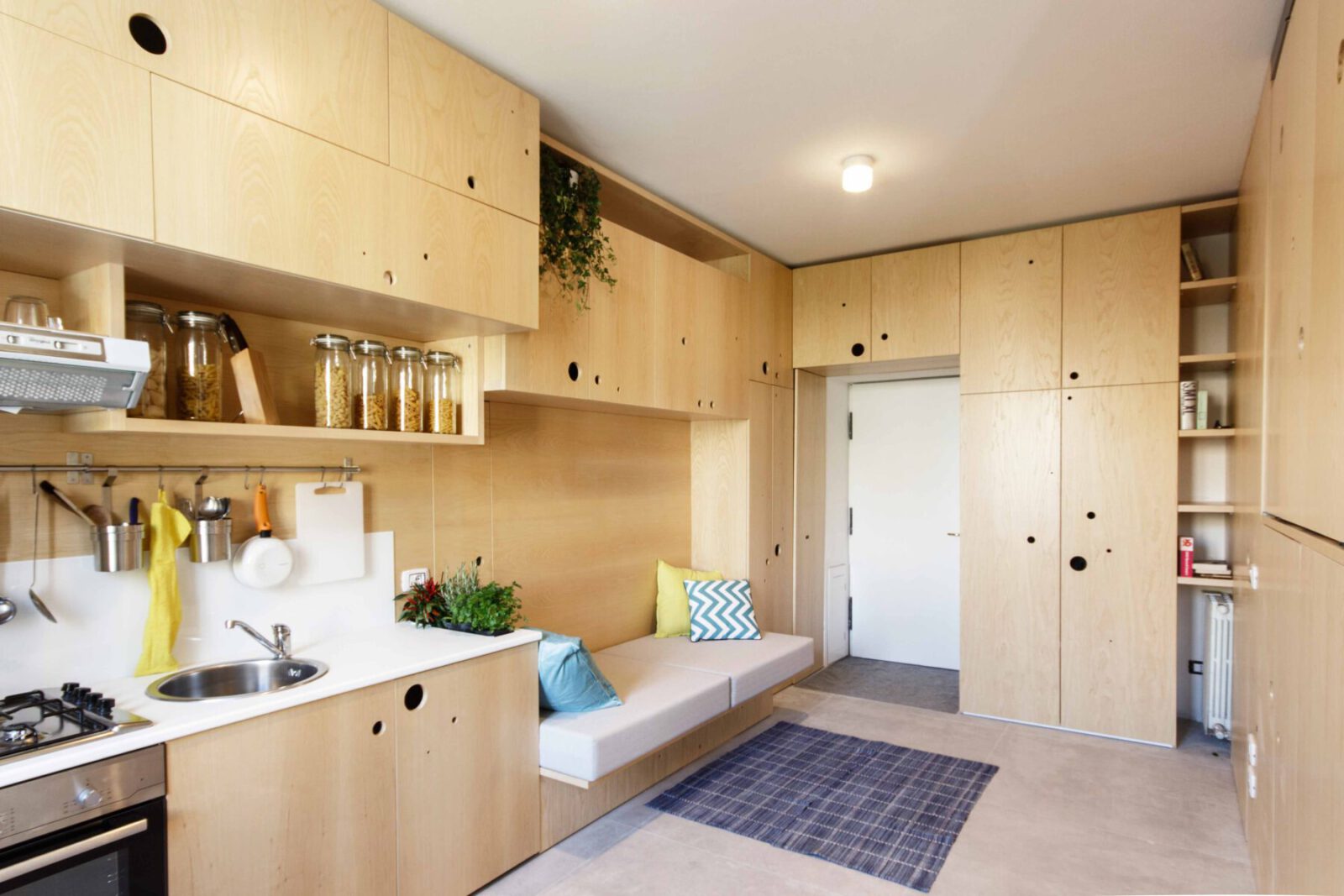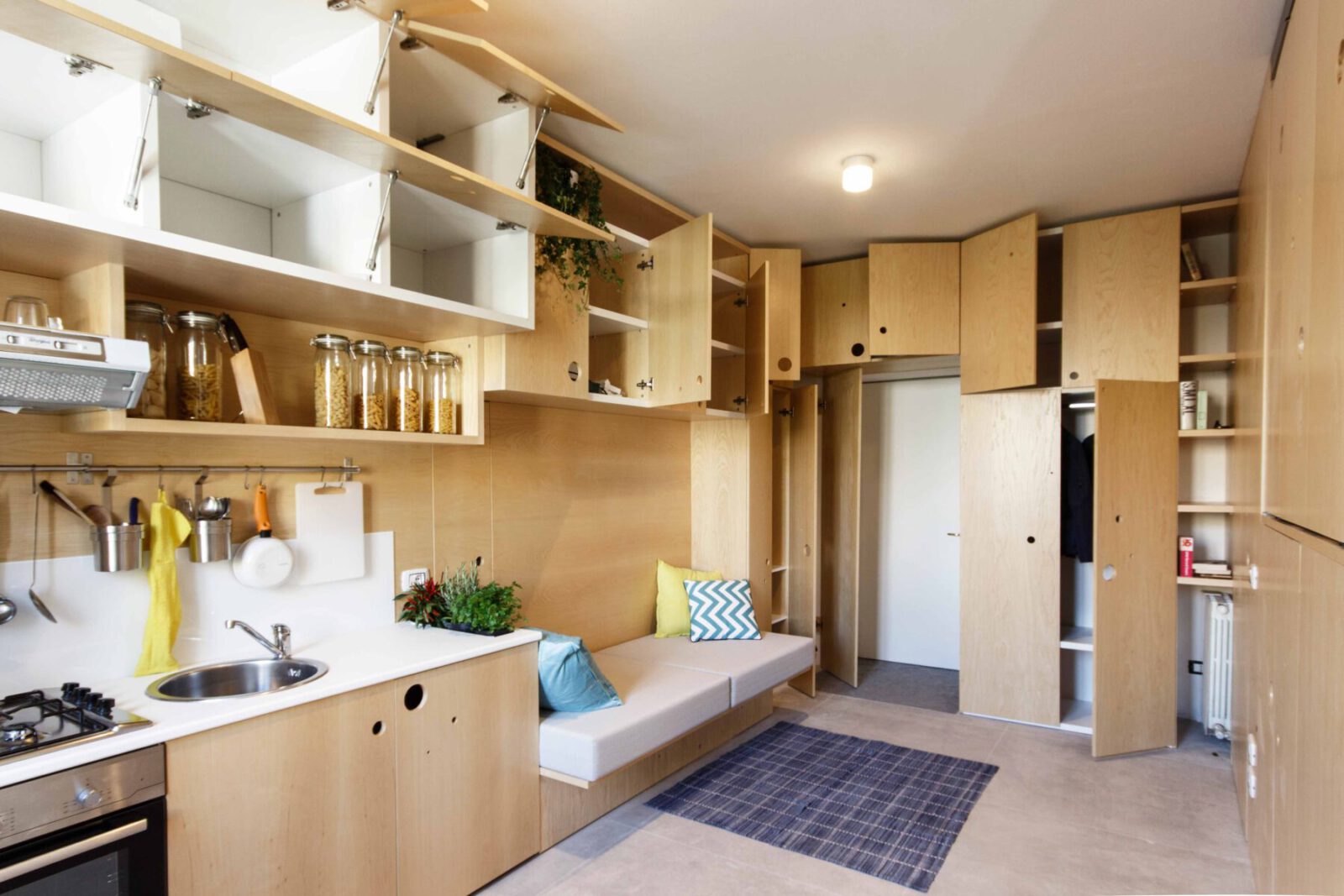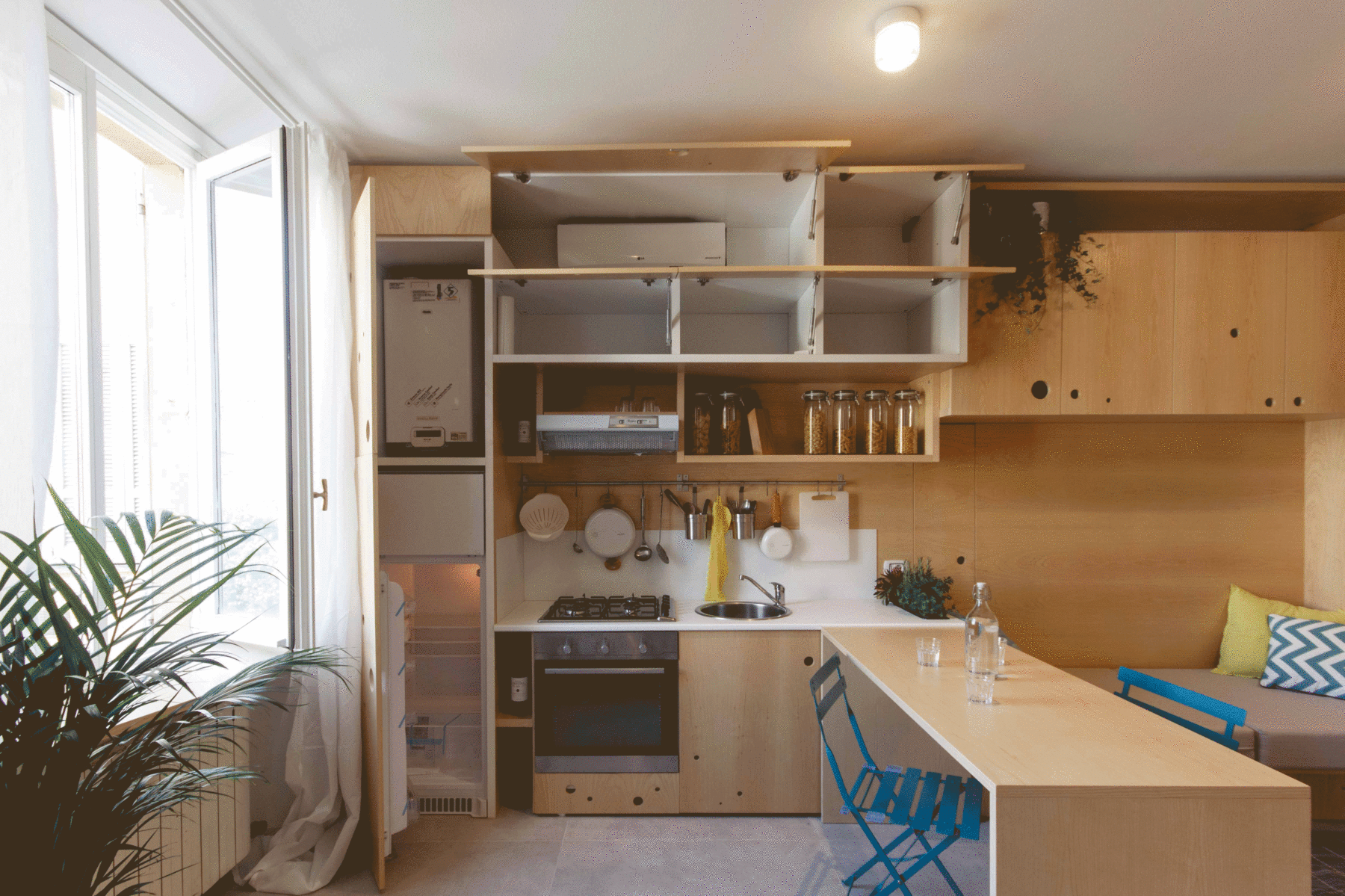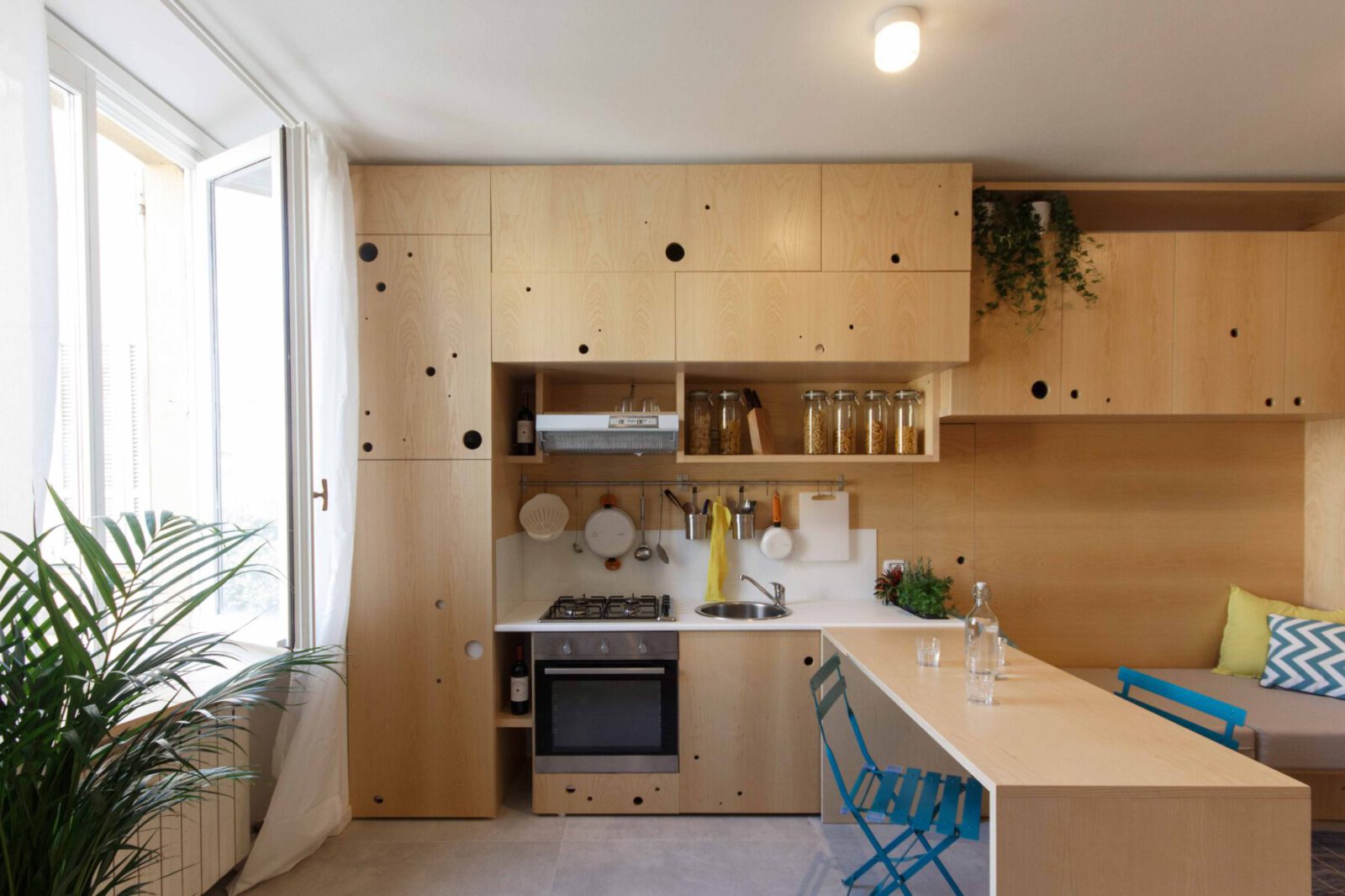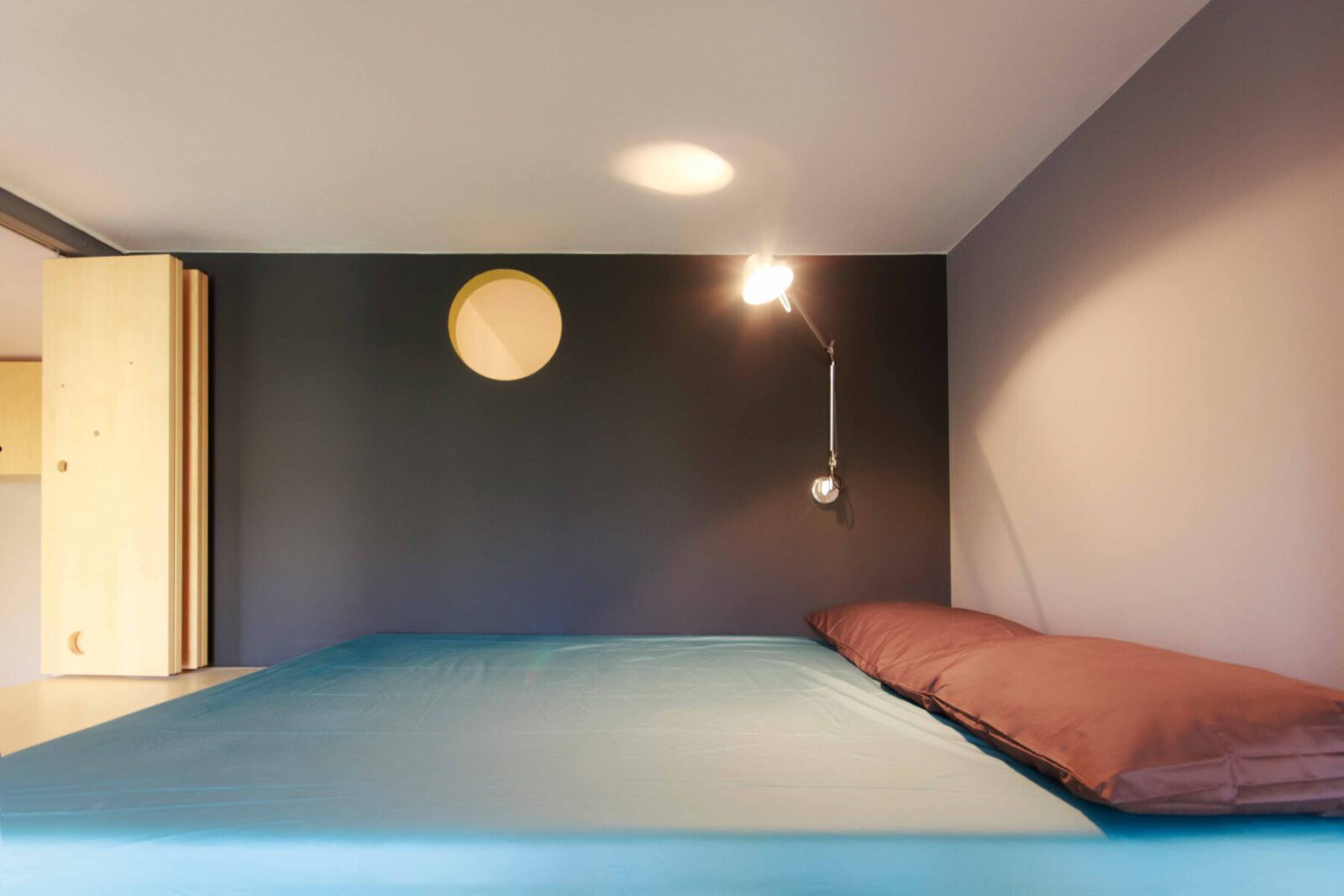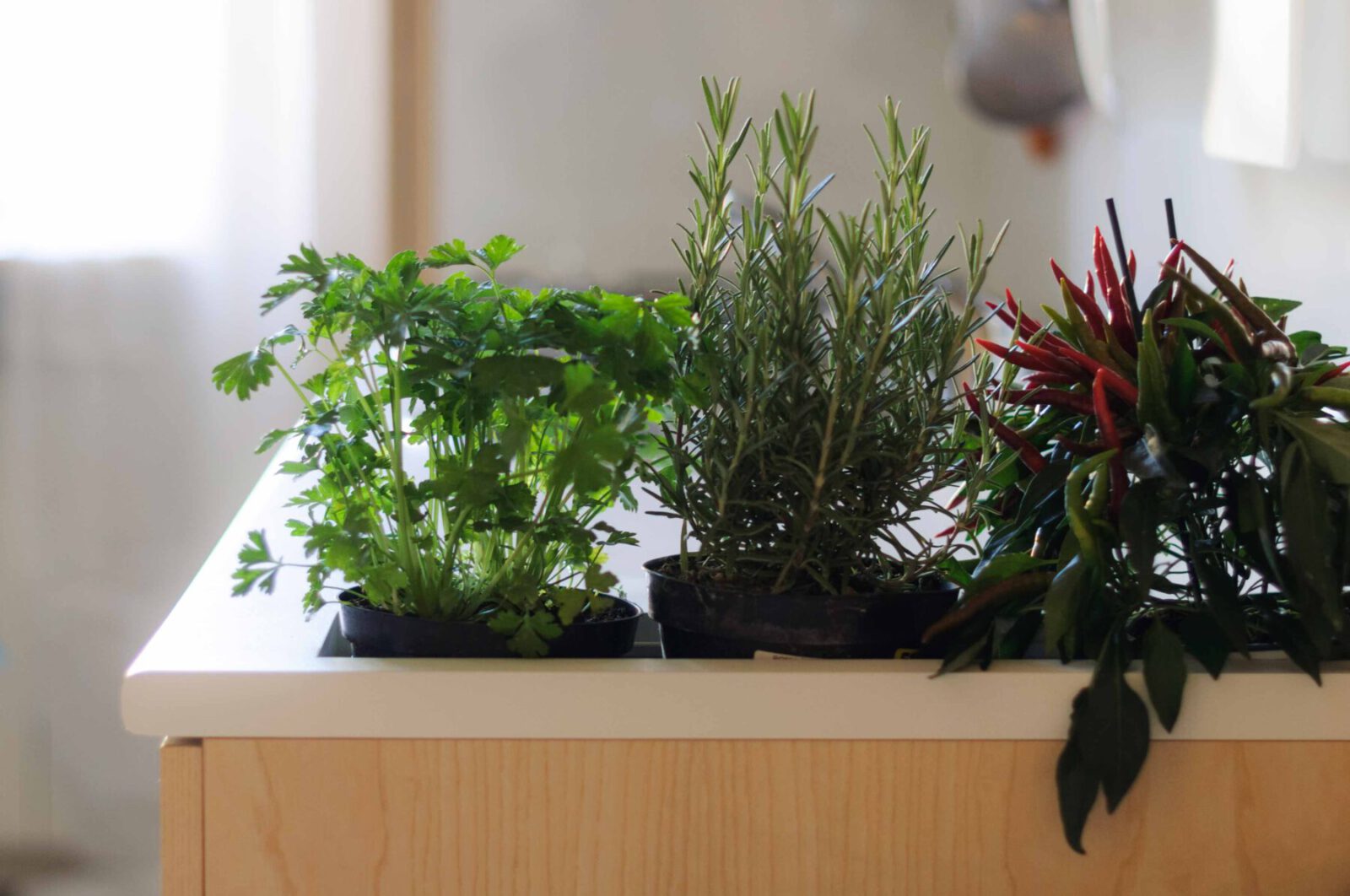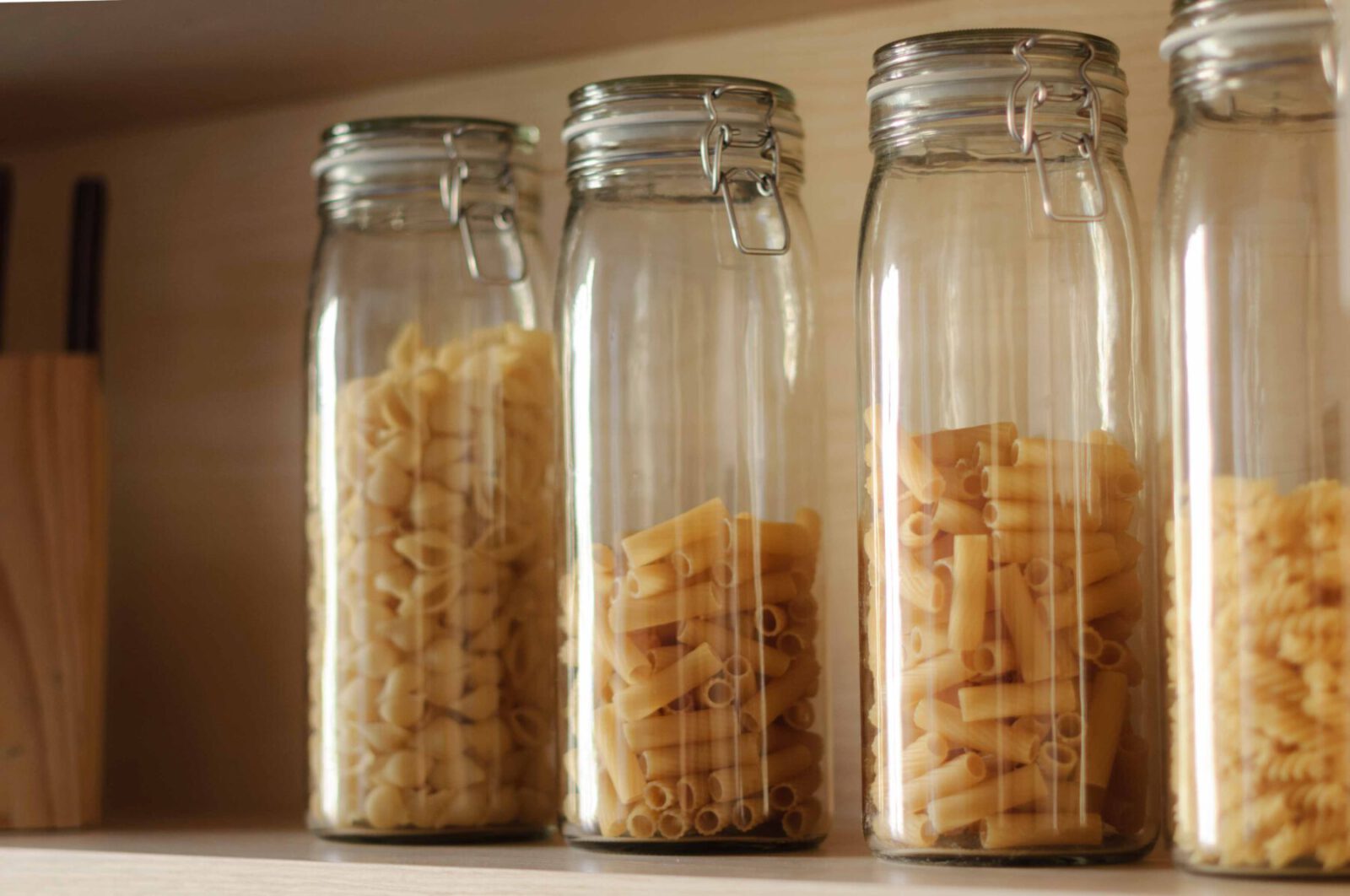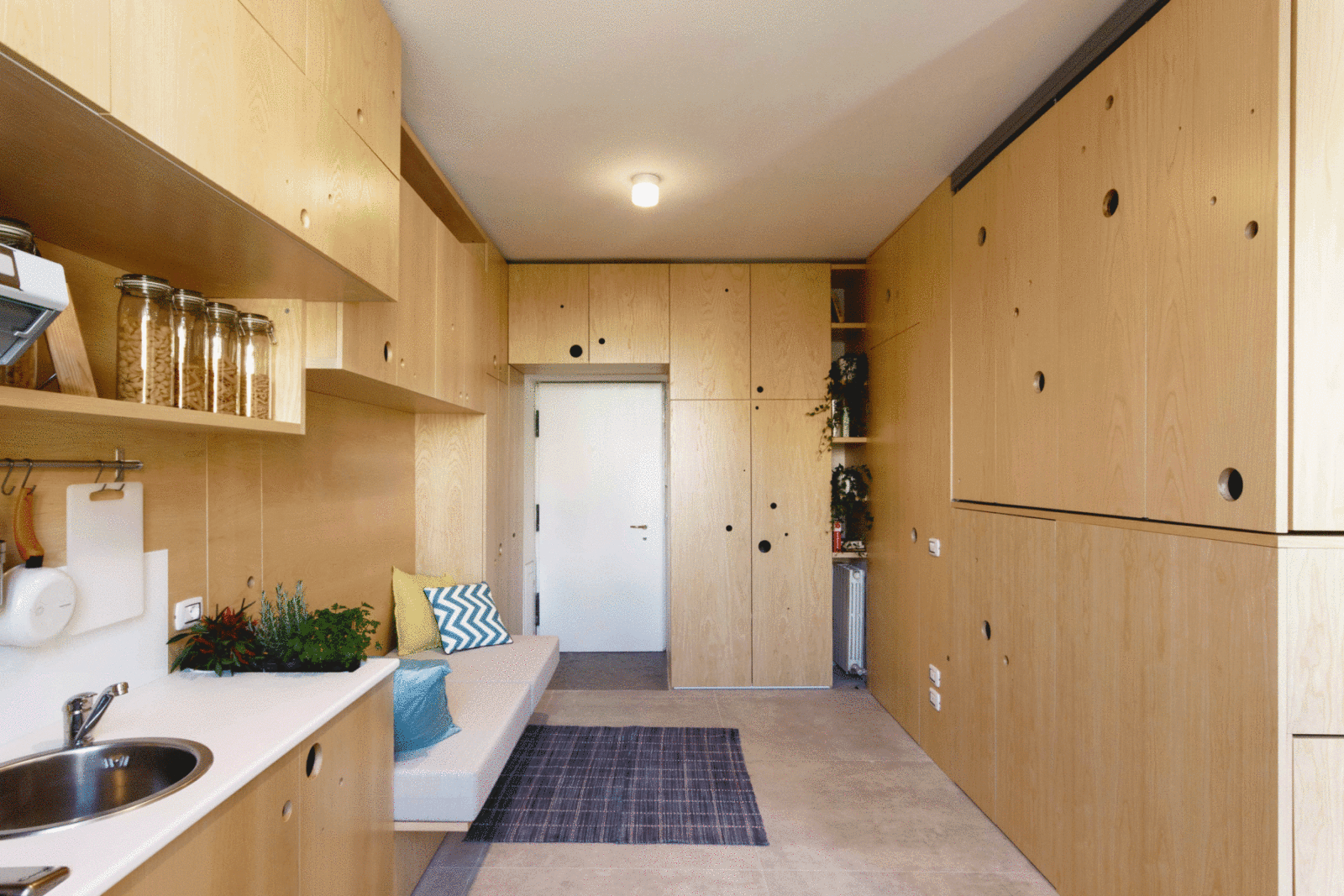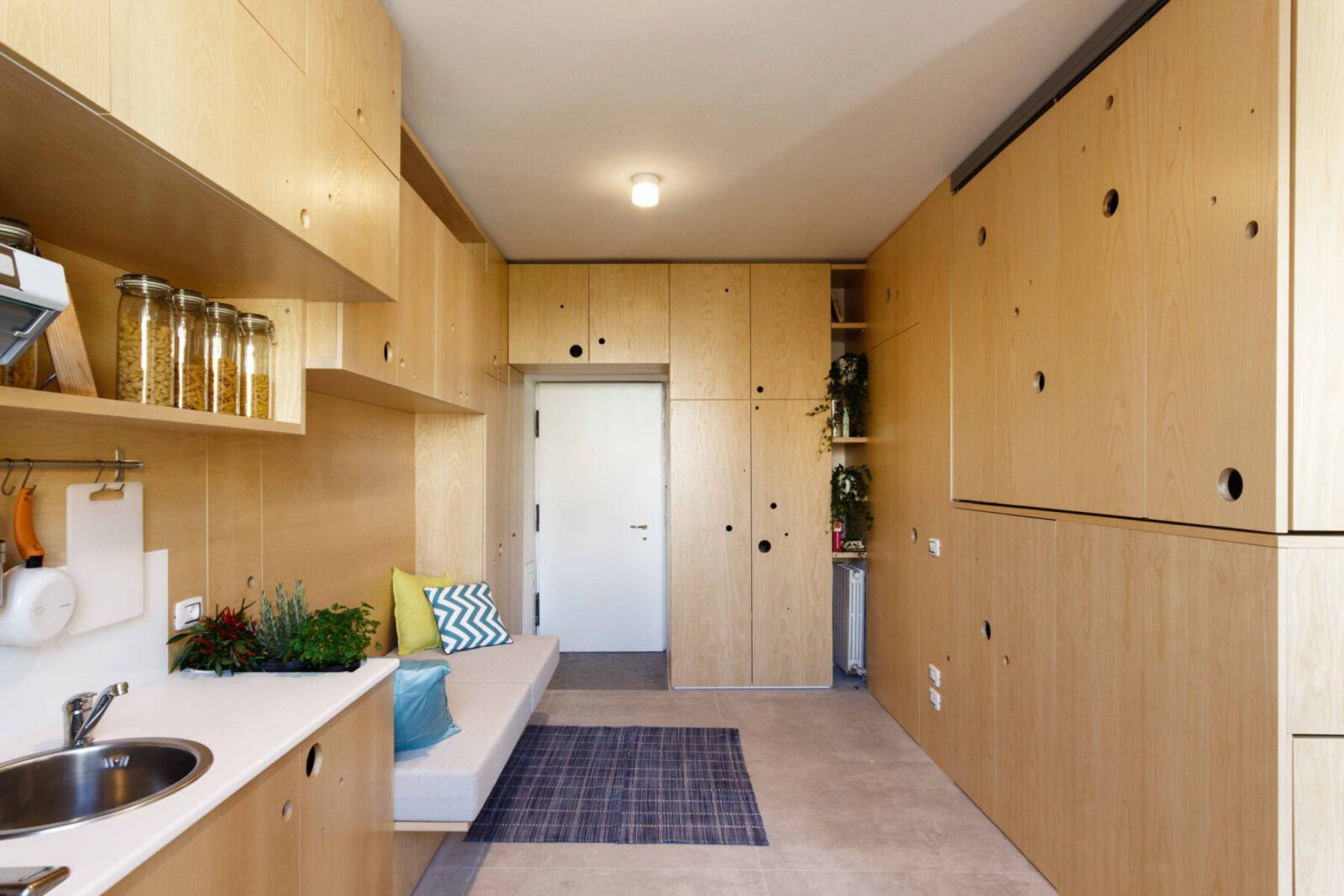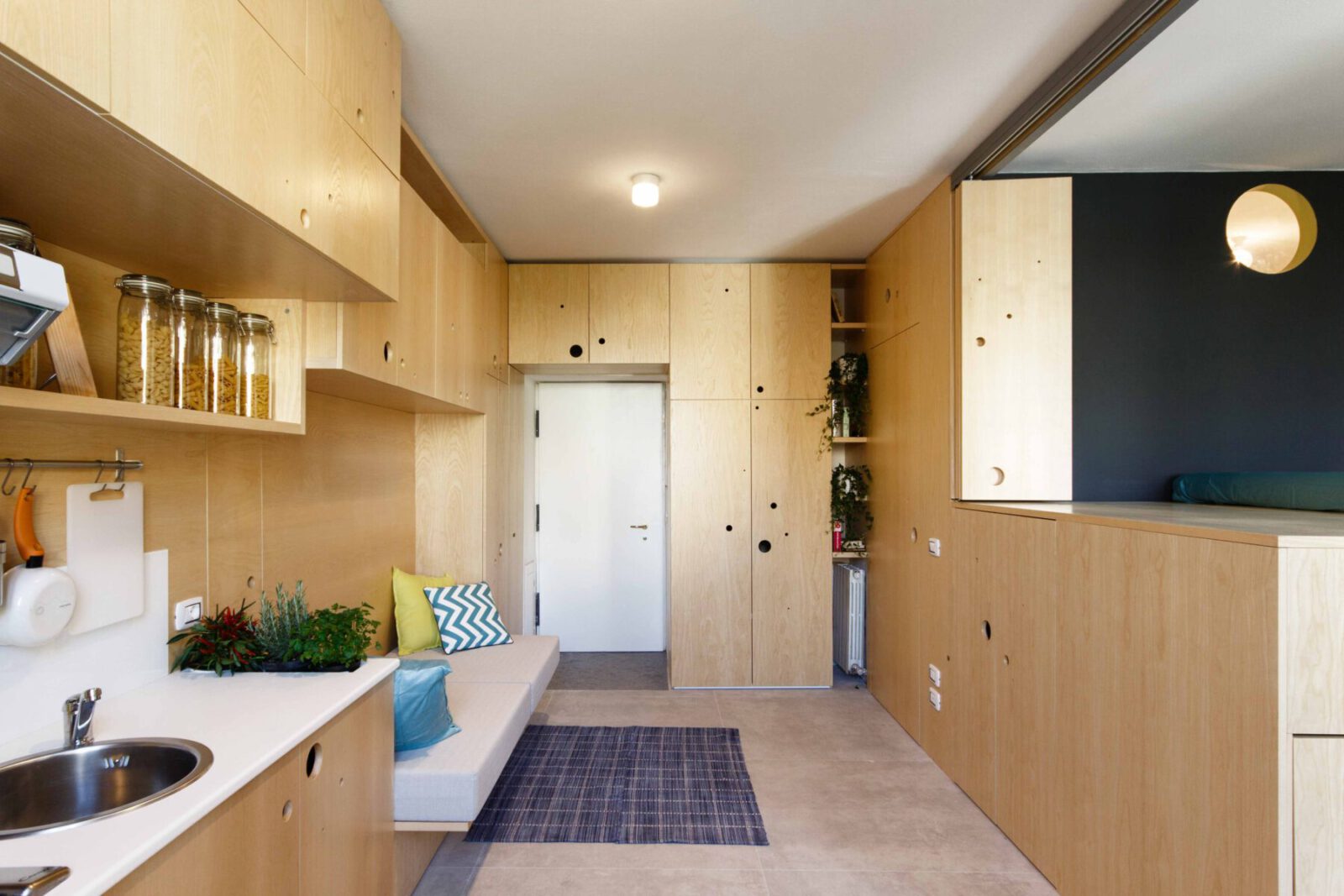 The project strategy aims at solving technical, functional and ergonomic issues with an inclusive logic within fixed and movable furnishing elements in order to highlight the breadth and interchangeability of the main inhabitable space.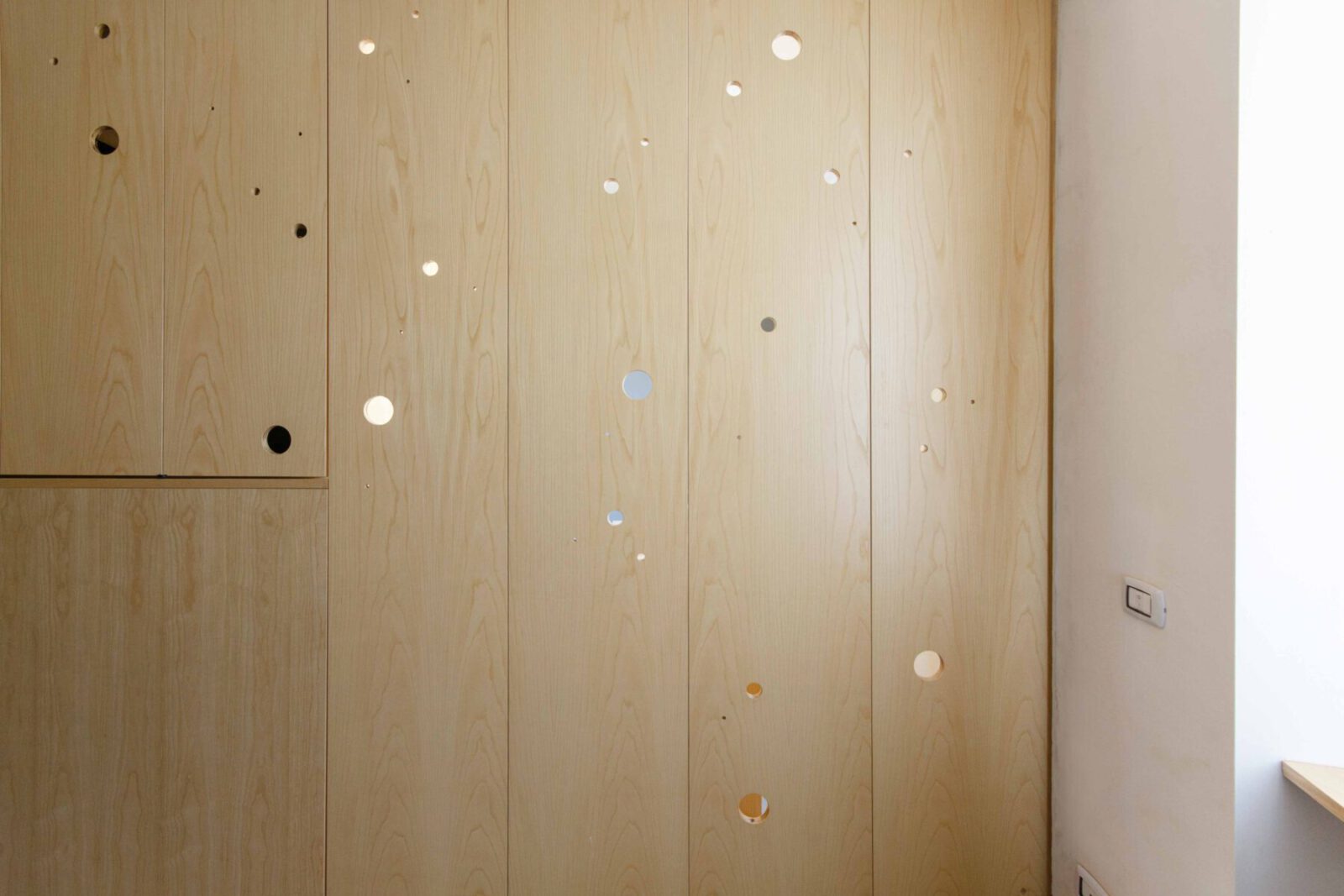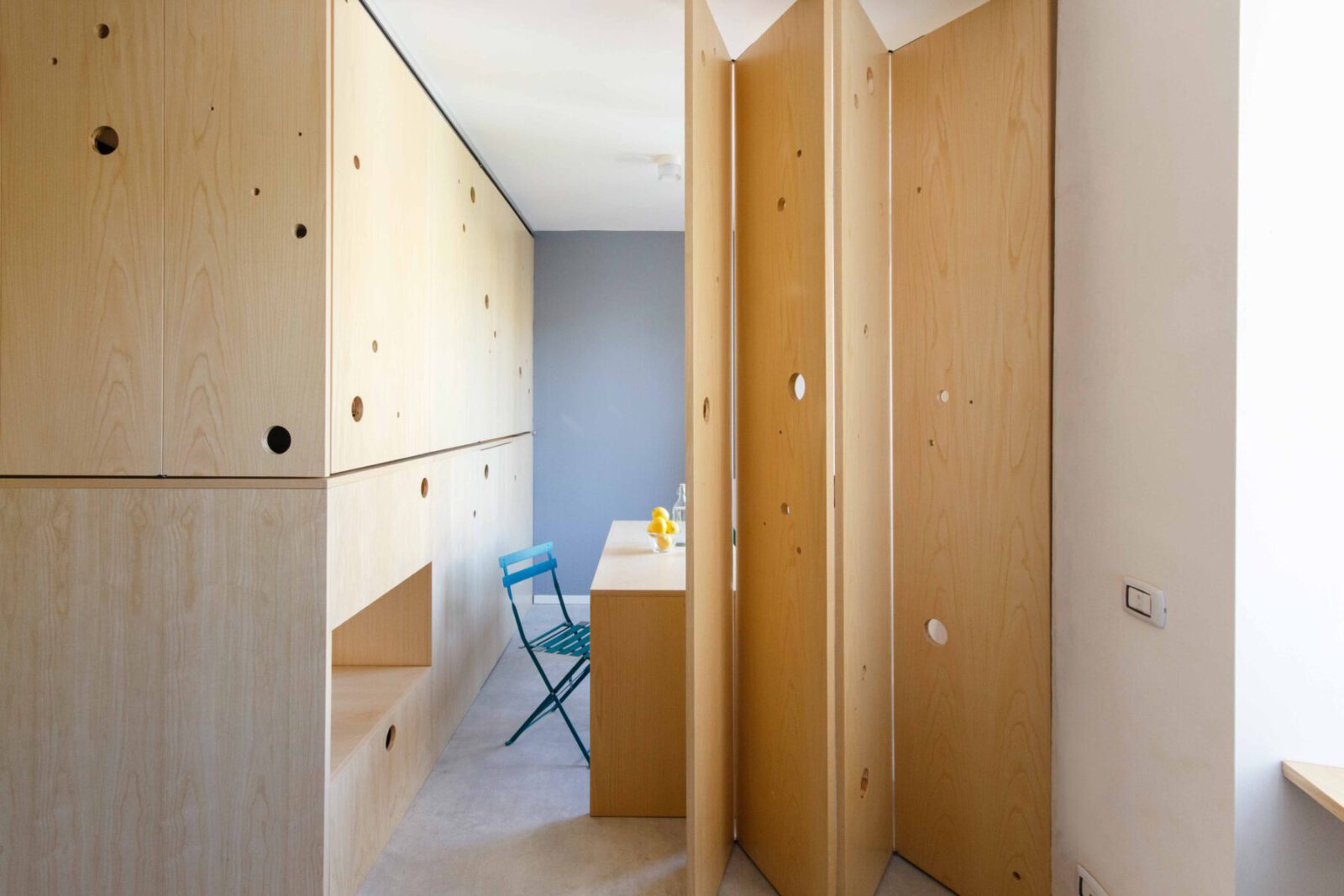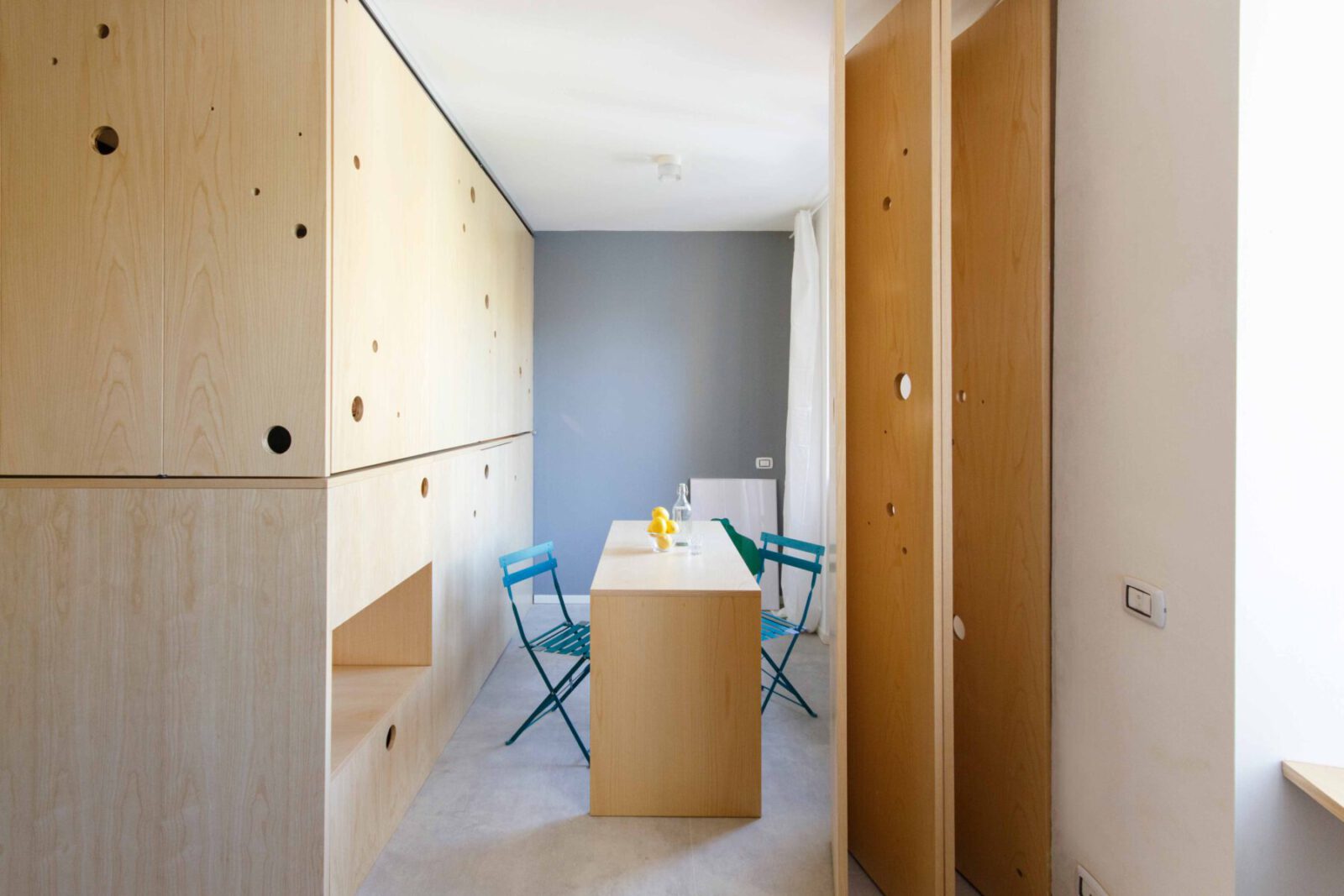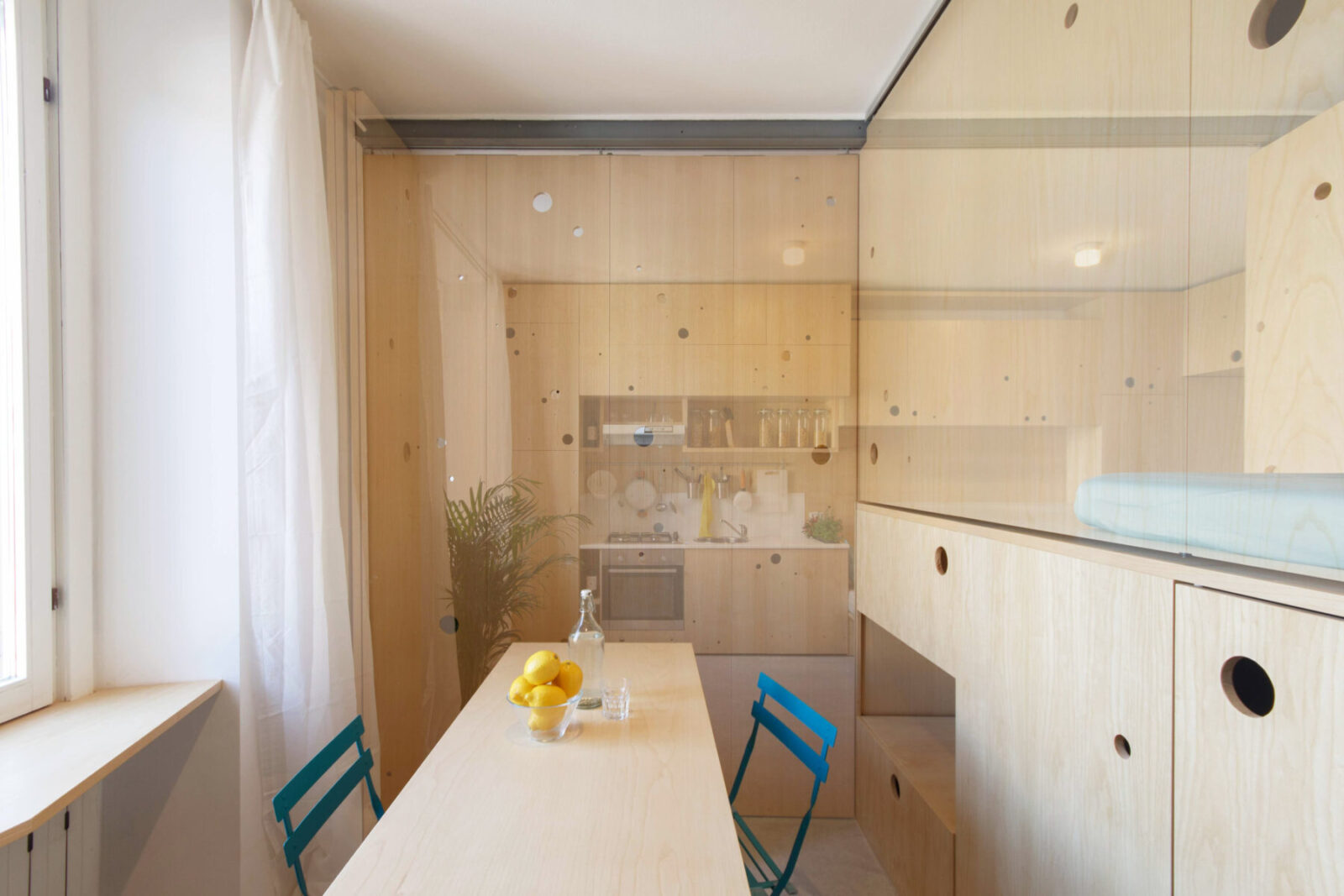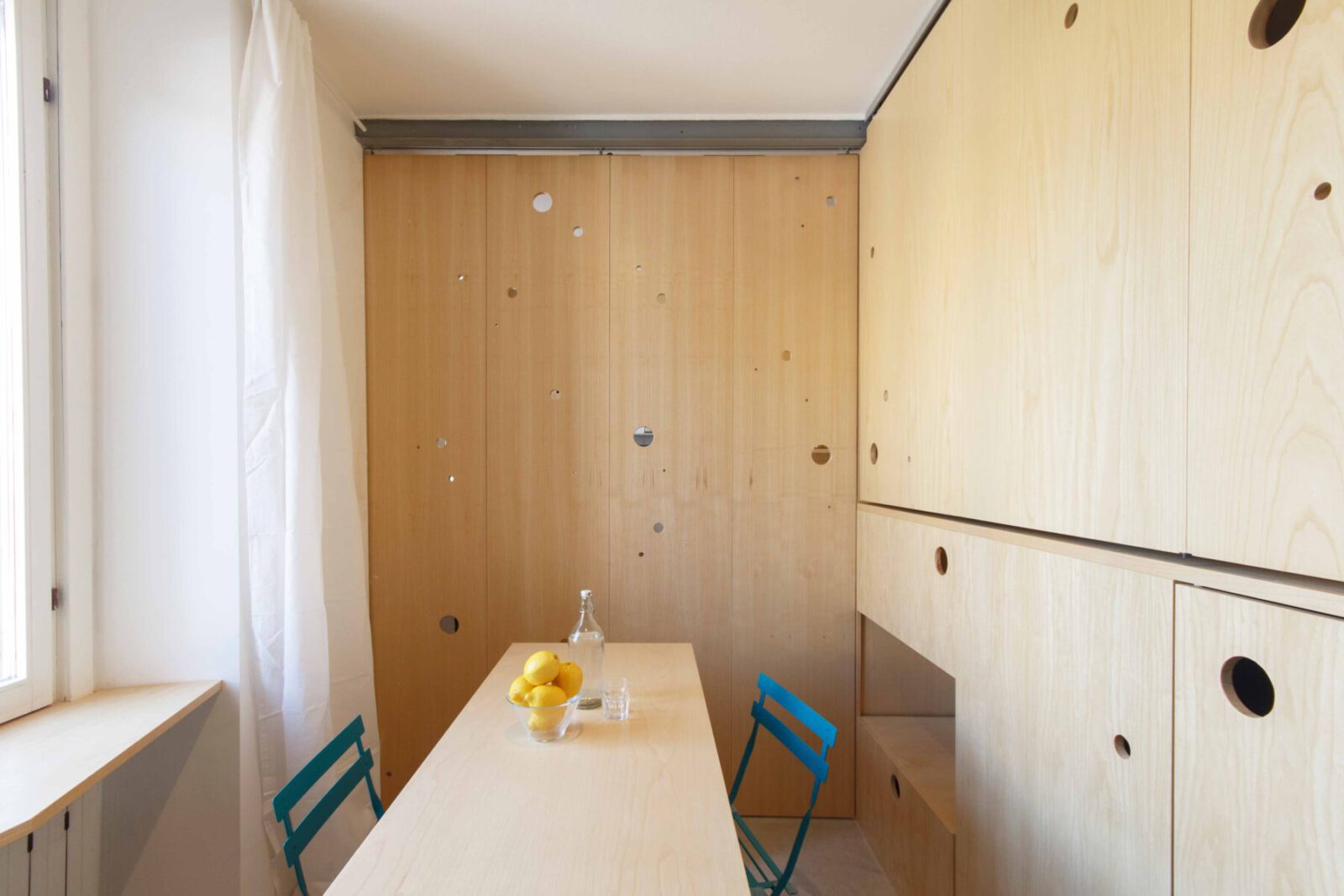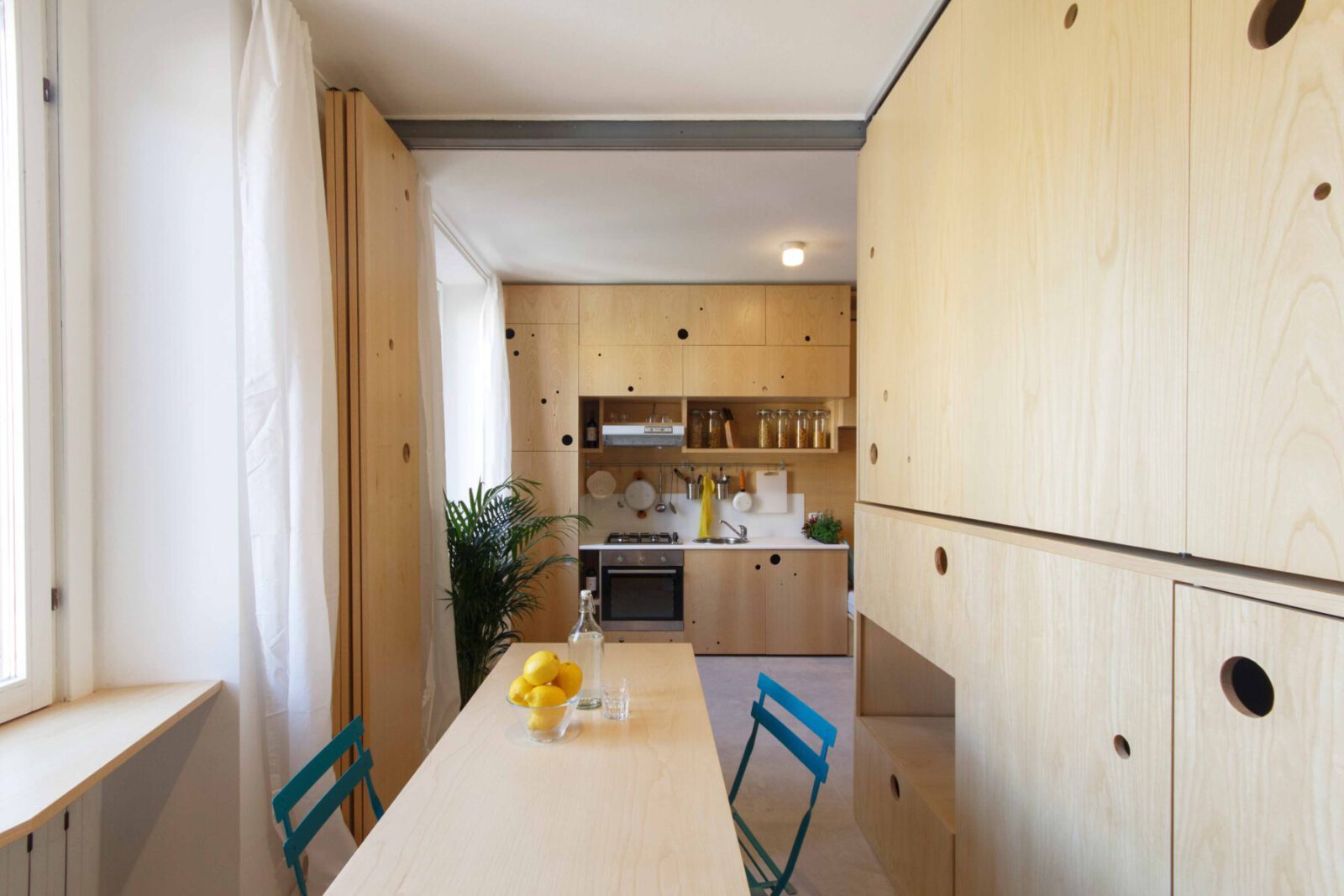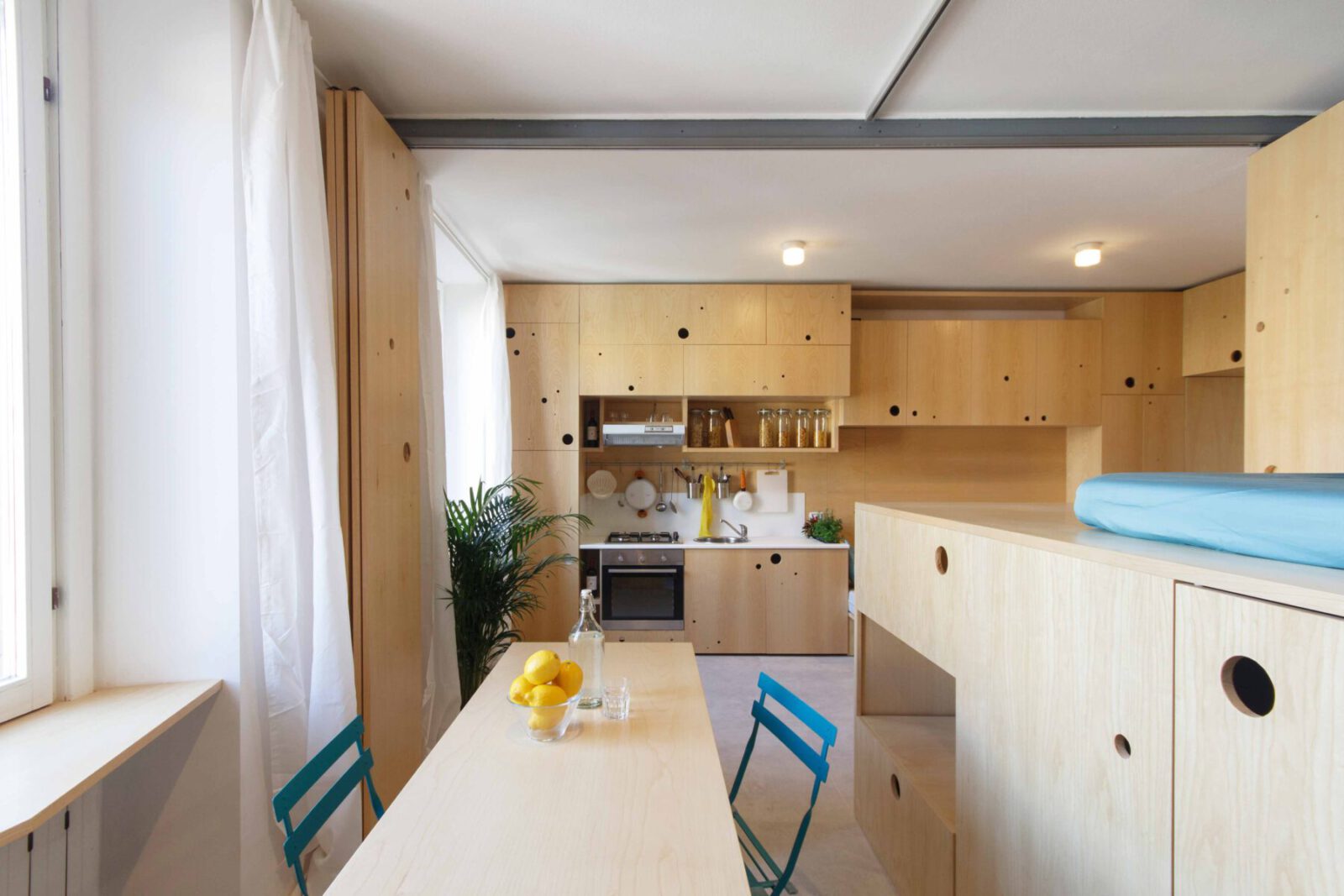 With chromatic finishes in mind, the colours of the walls tend to follow and reinforce the qualitative differences of the varied private spaces, starting from the white and luminous colour in the most public areas, up to a fuller, saturated grey, in the more private areas; perceptions within the home change depending on the perspective in which the user is immersed.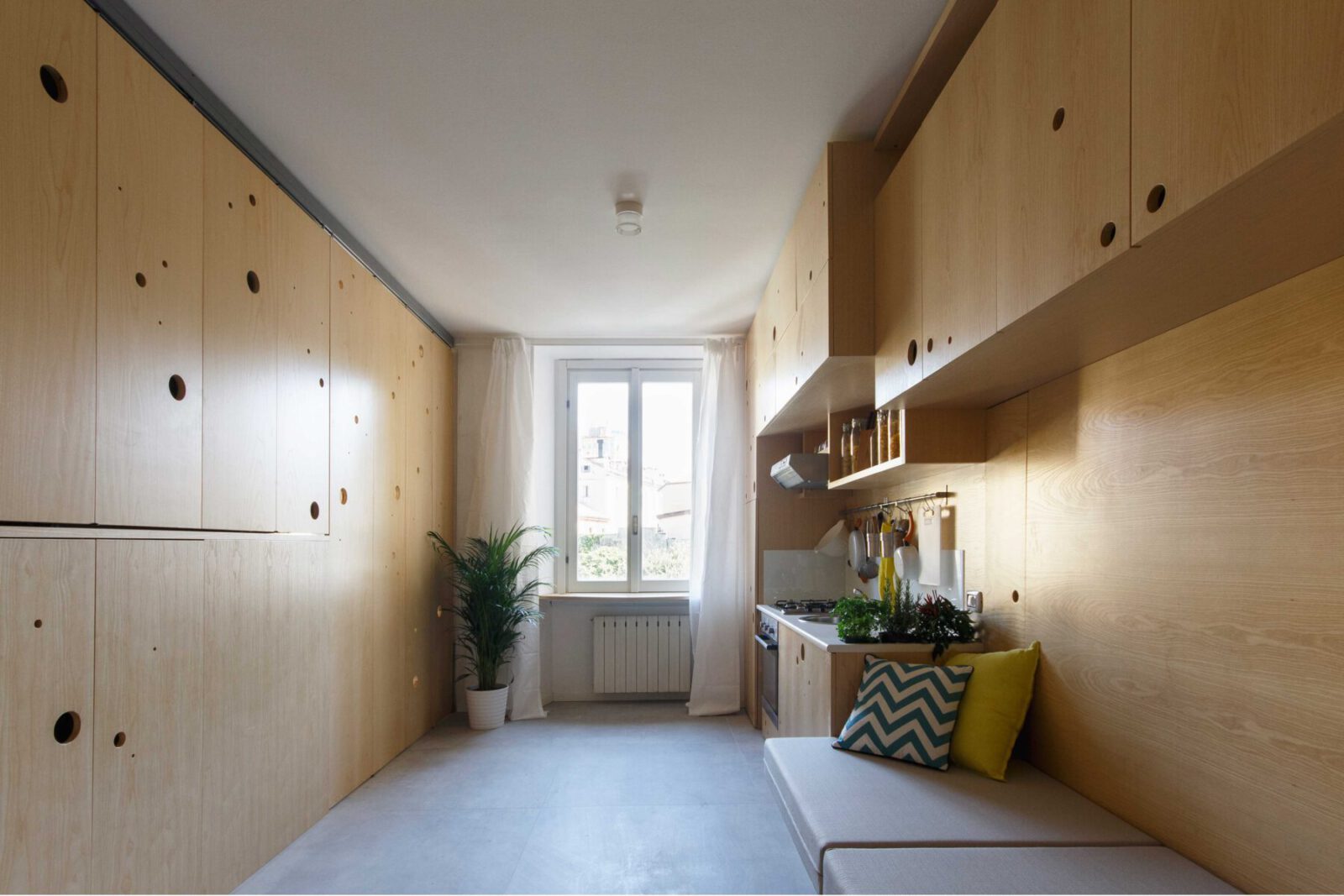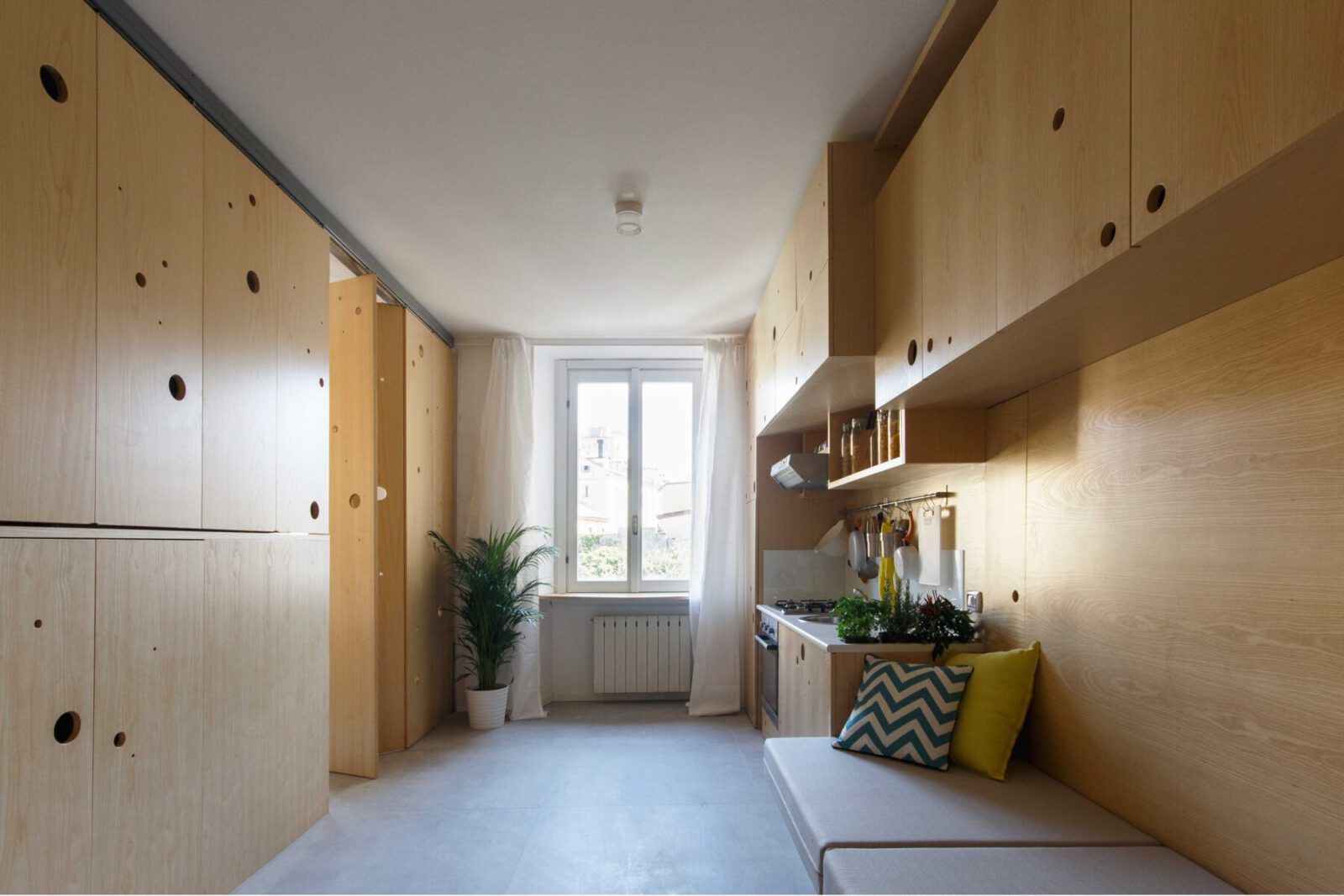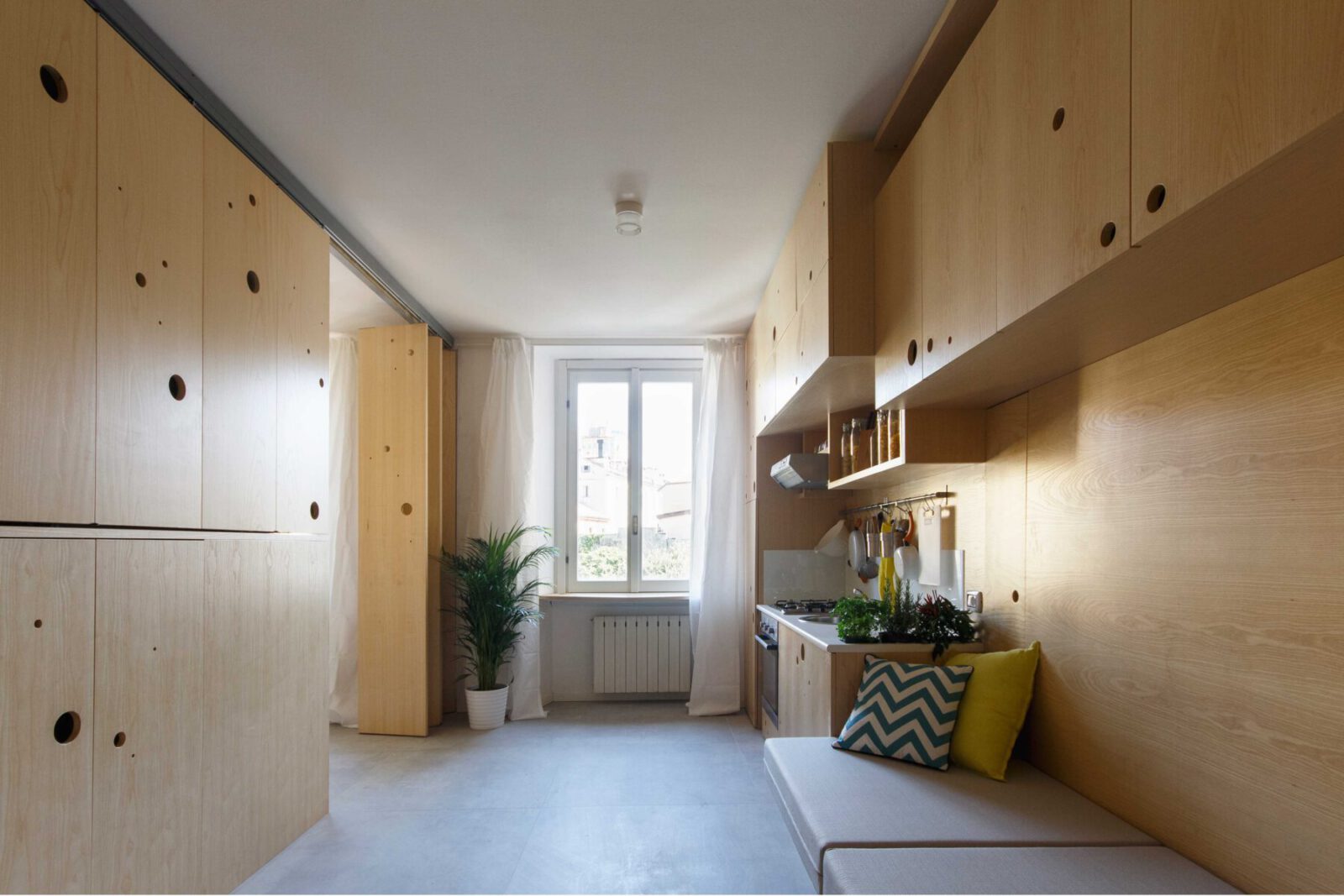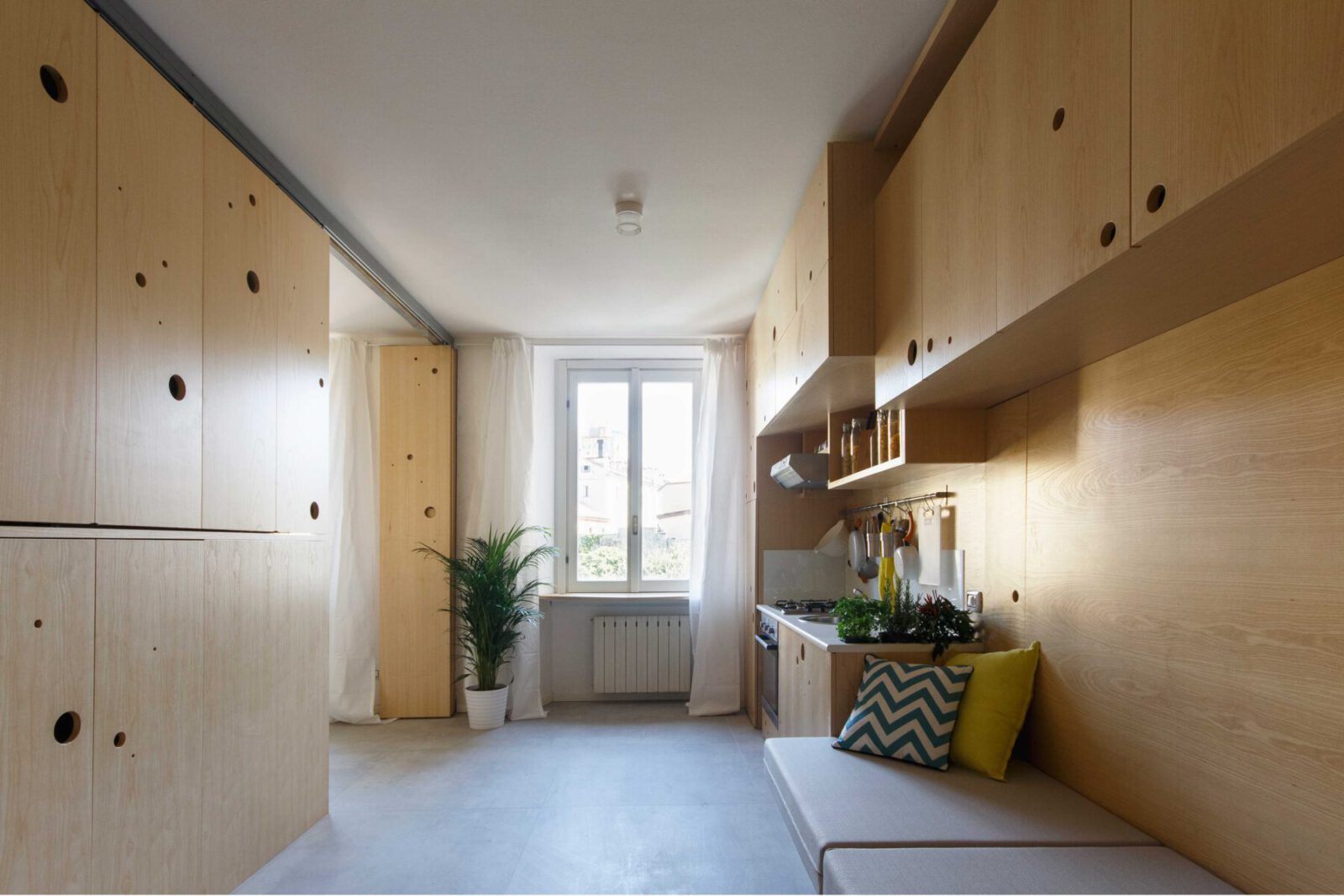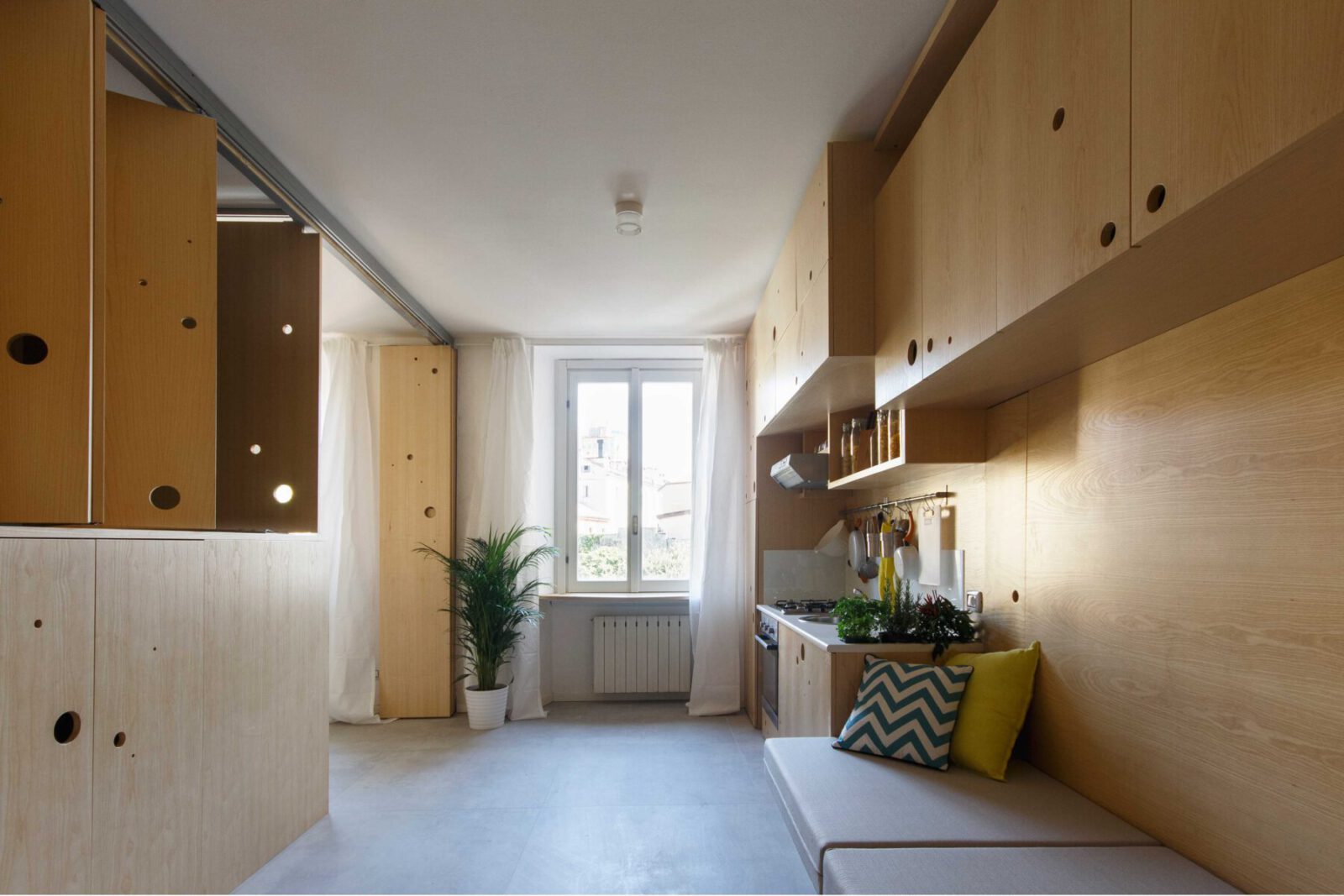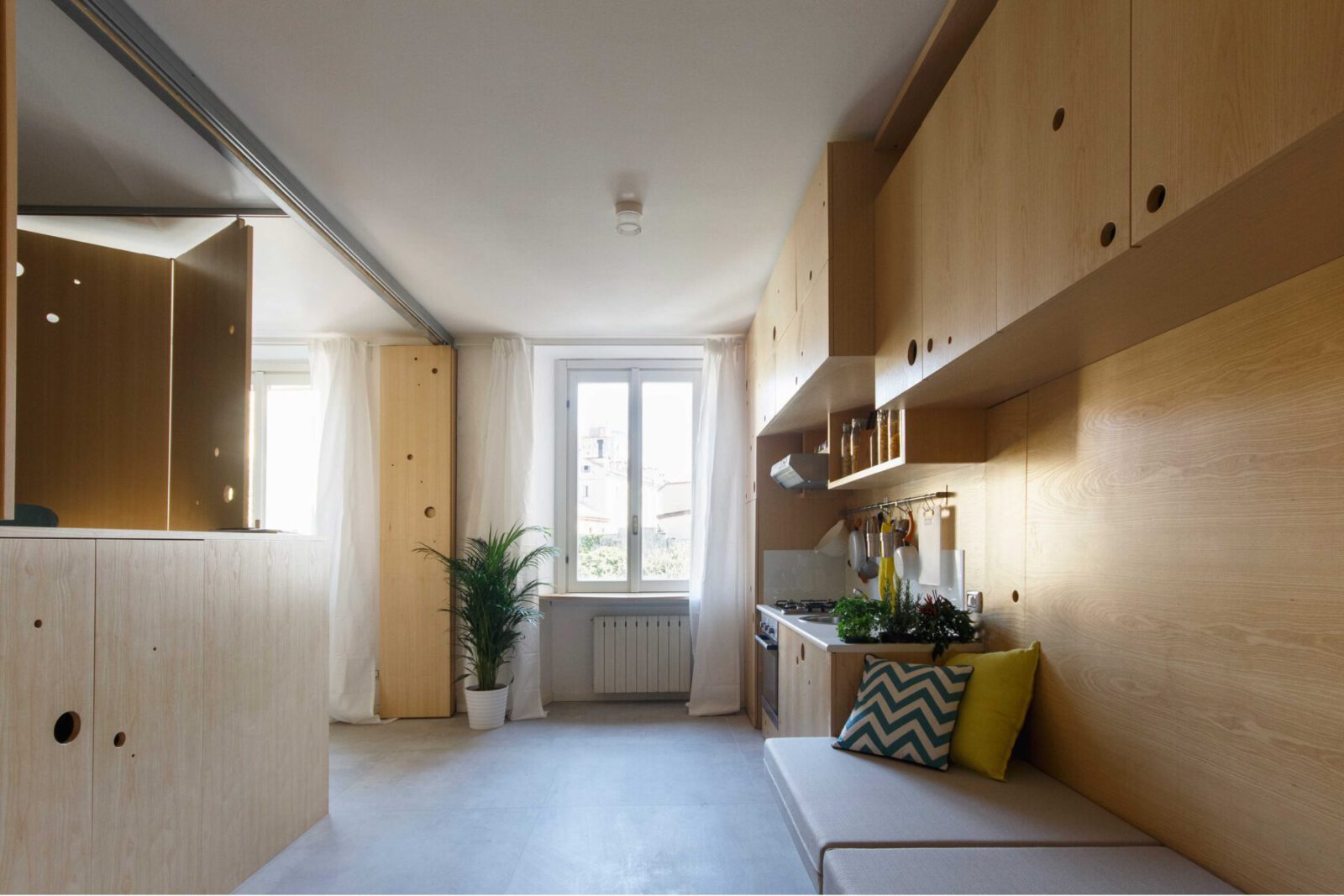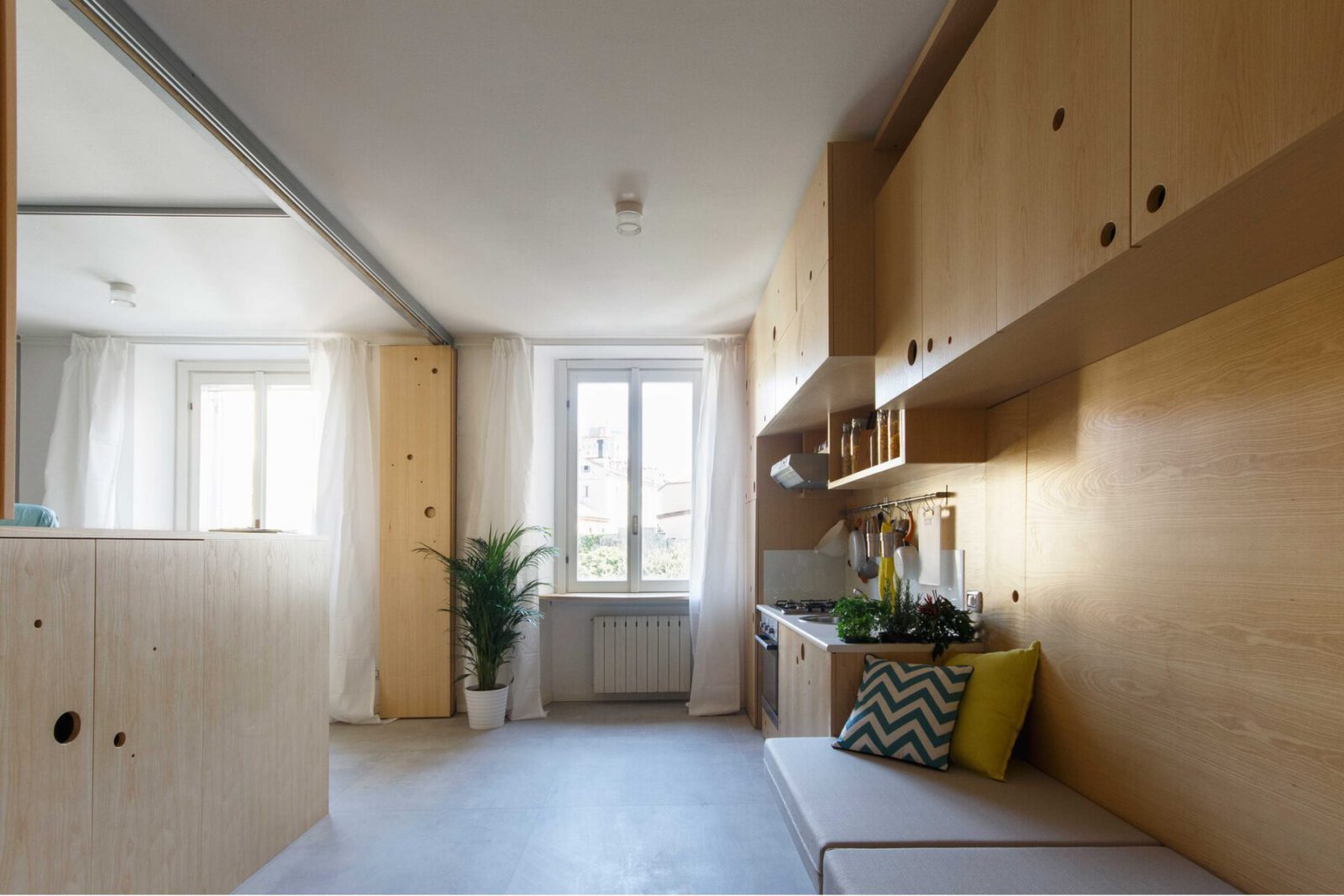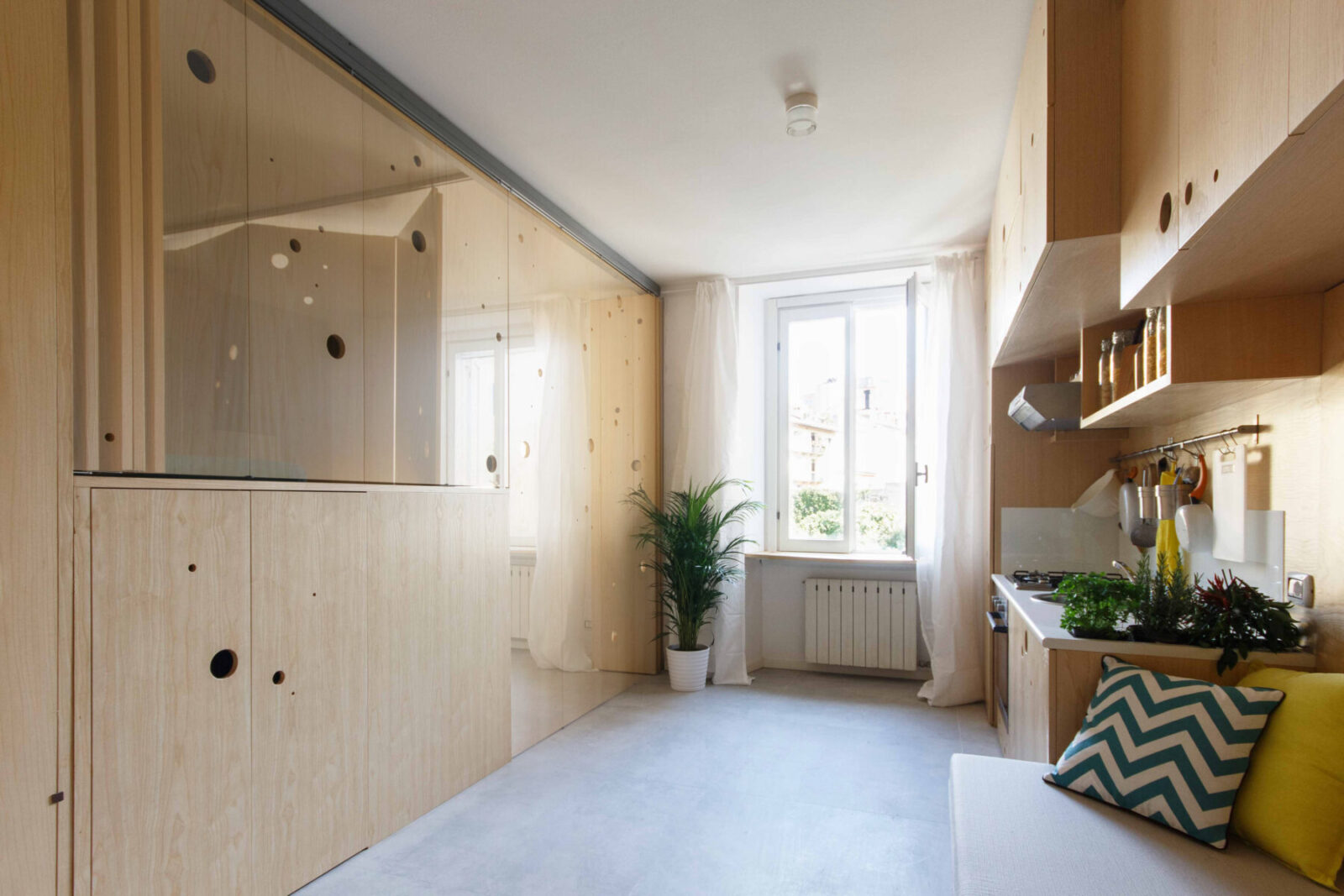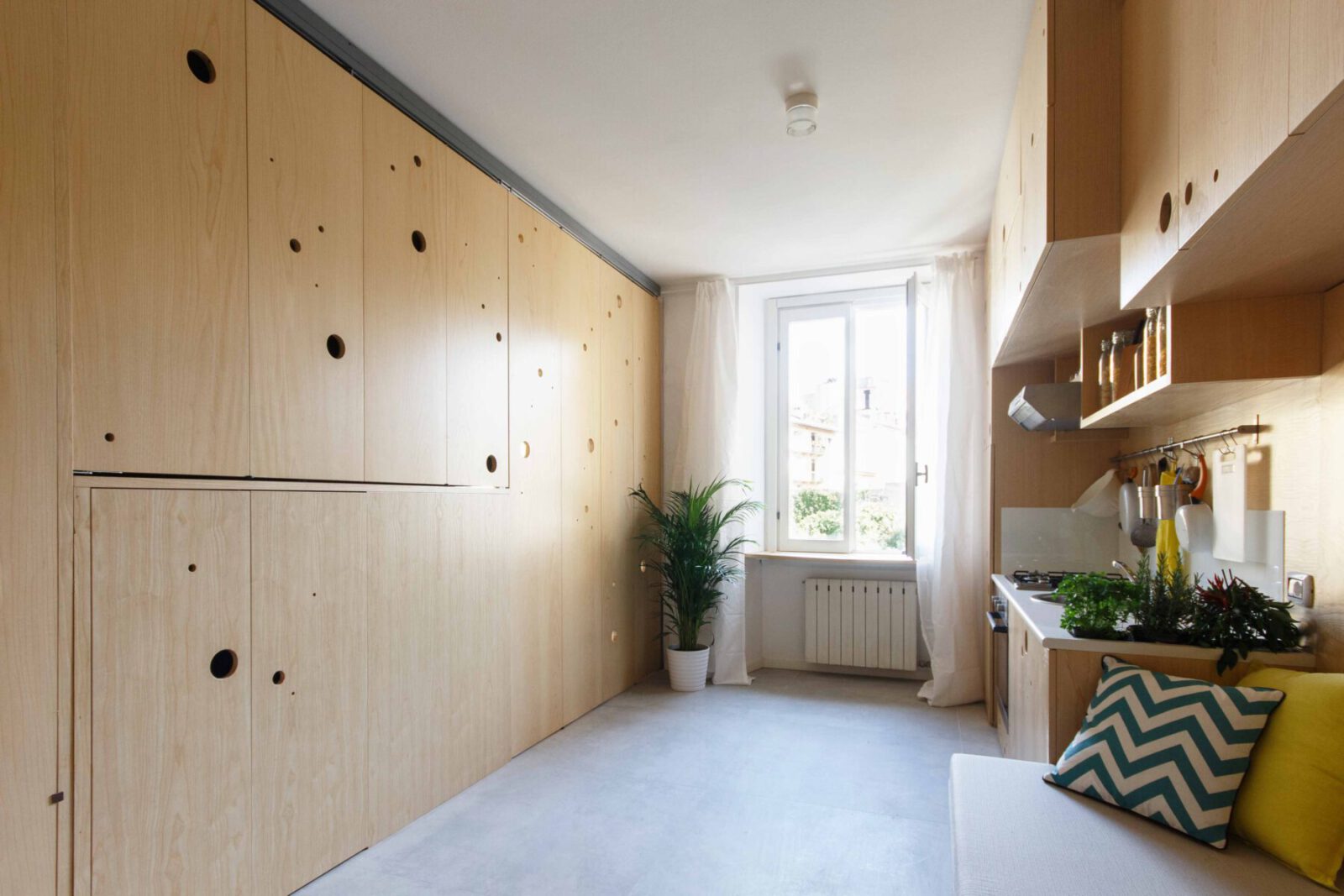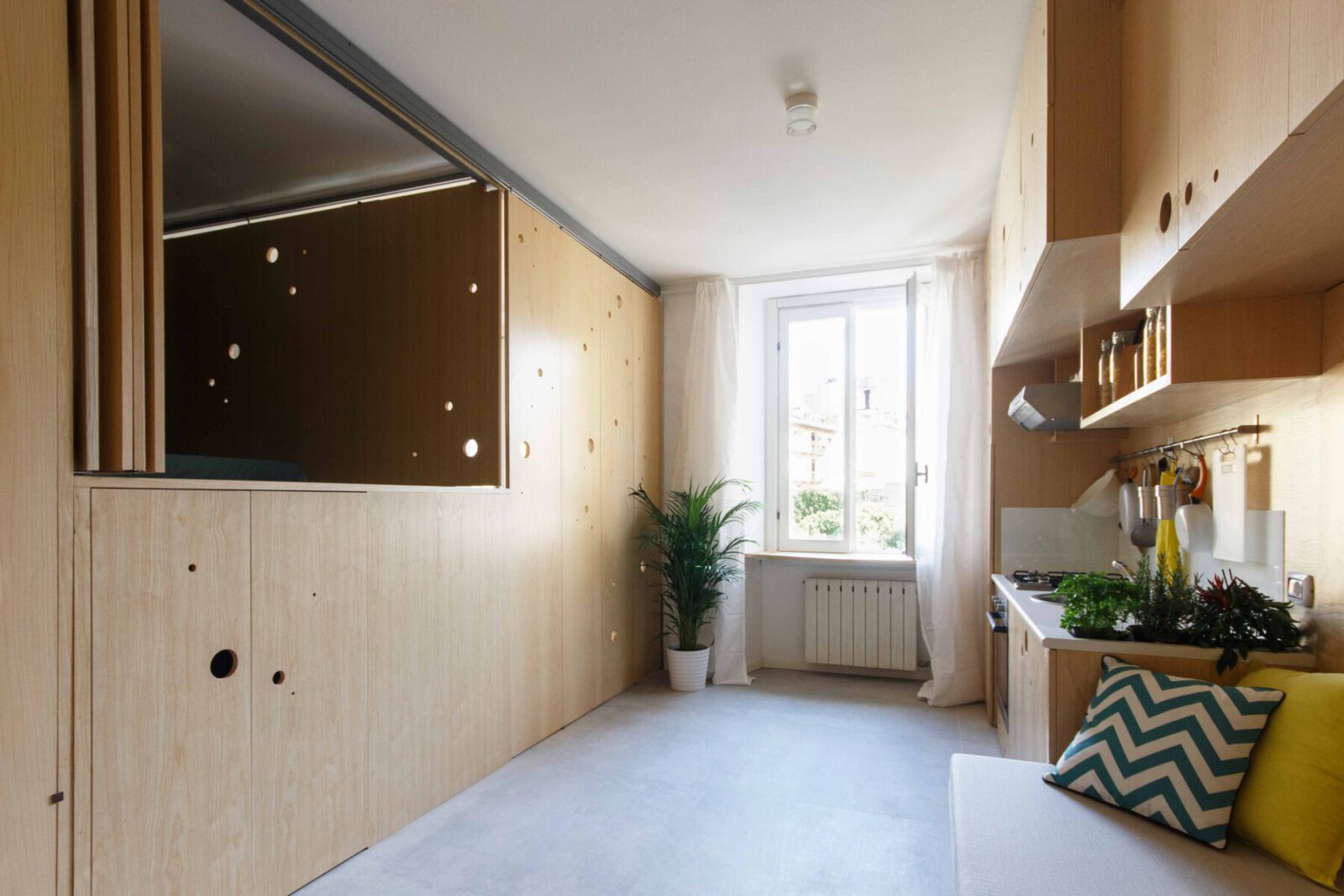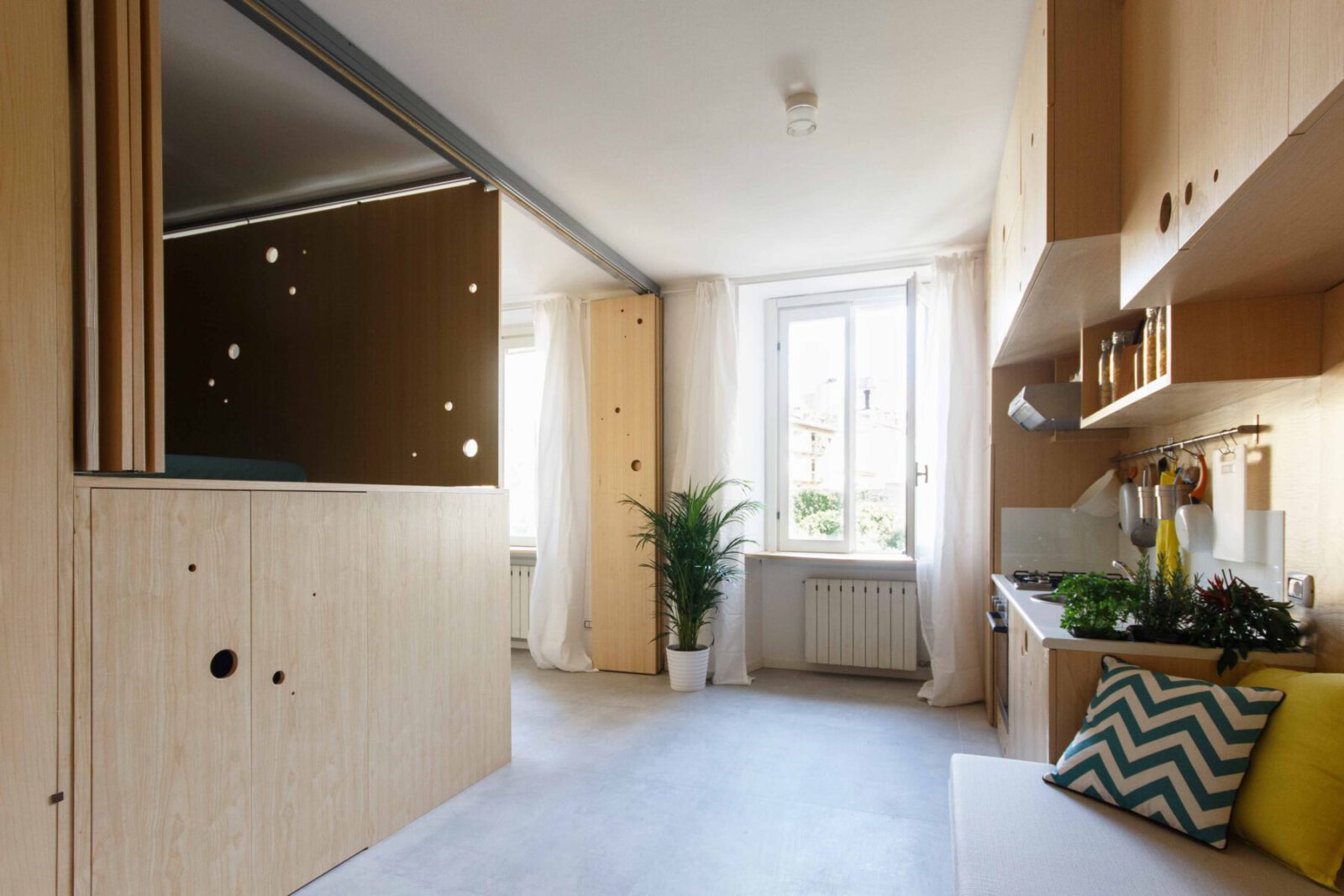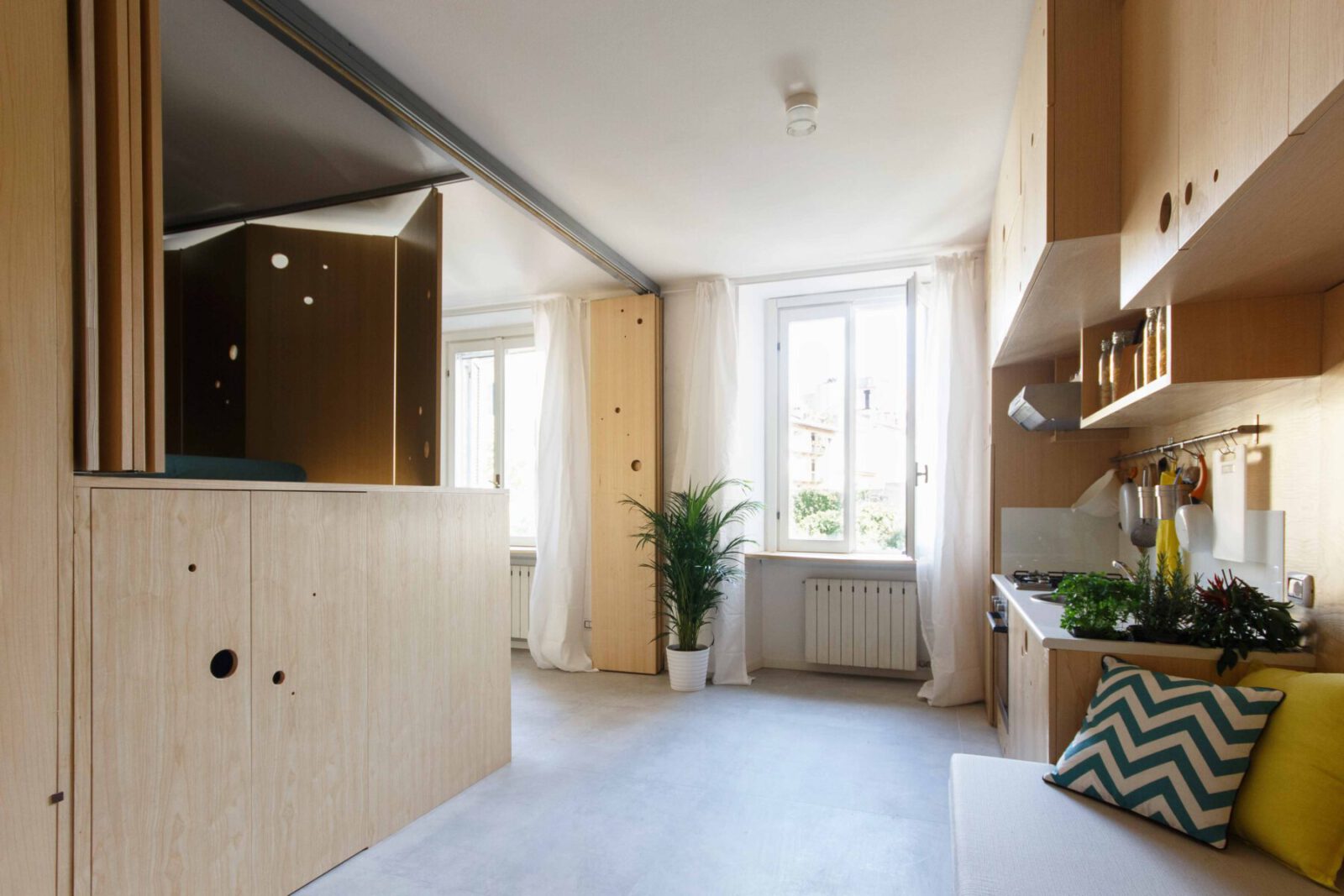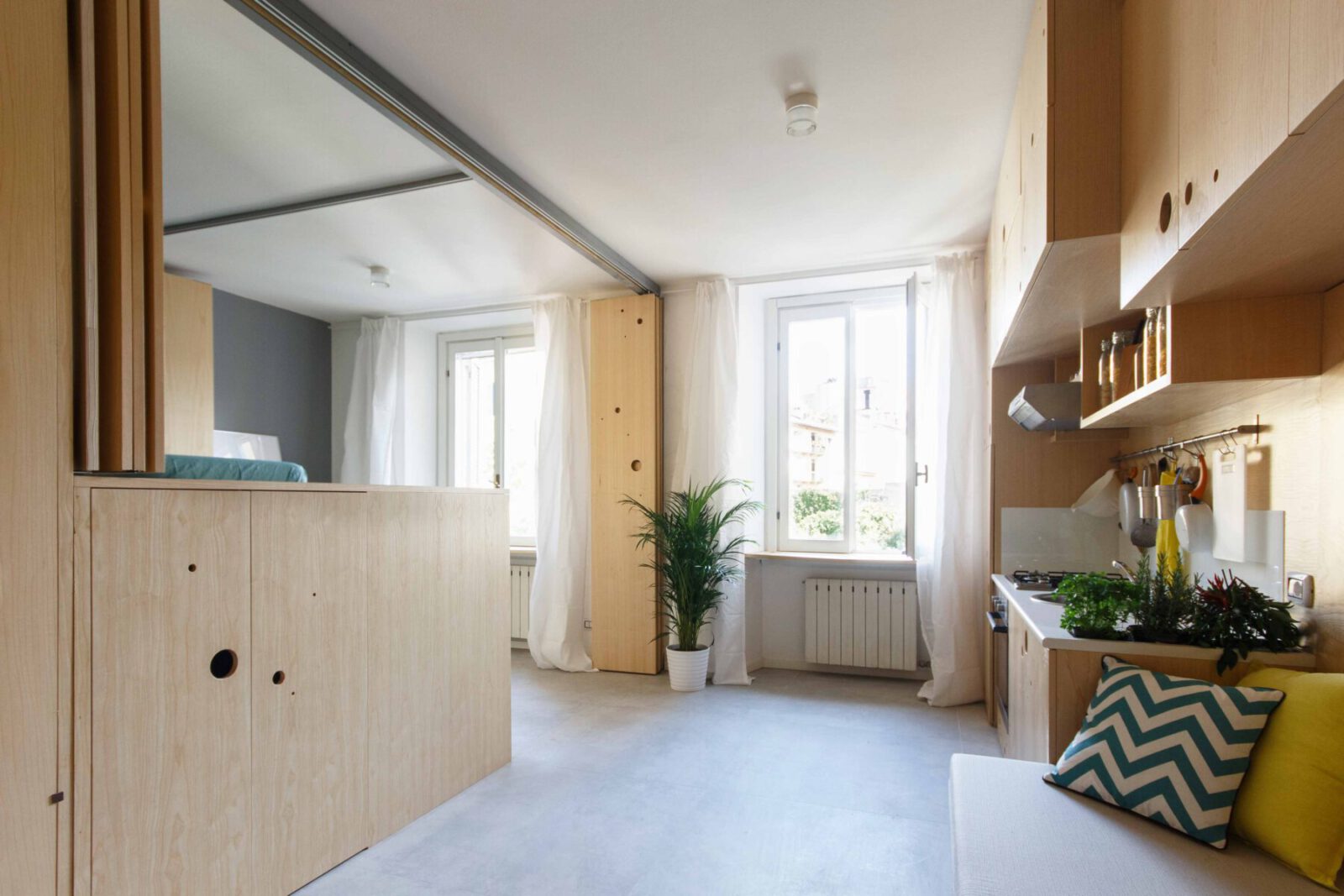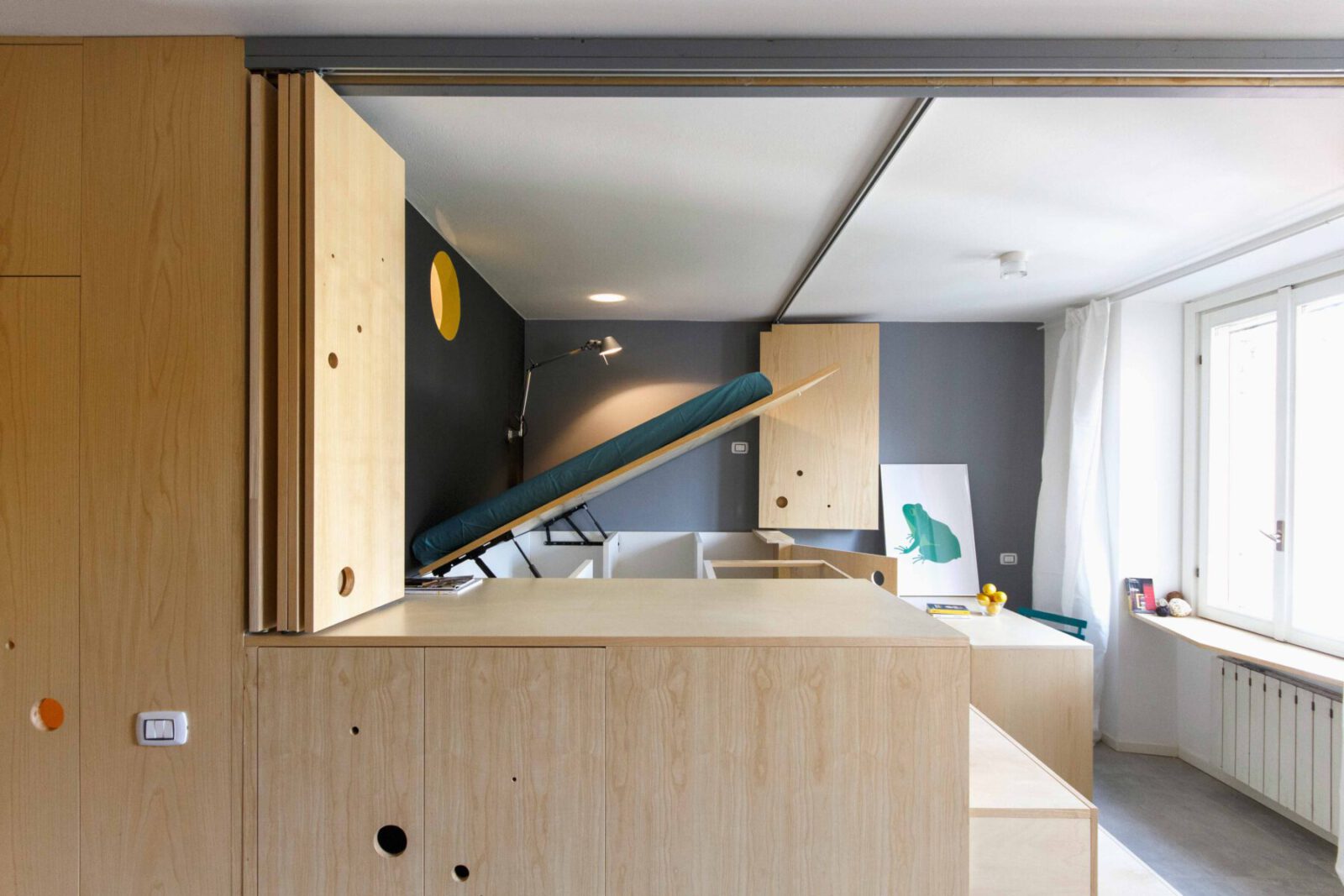 Drawings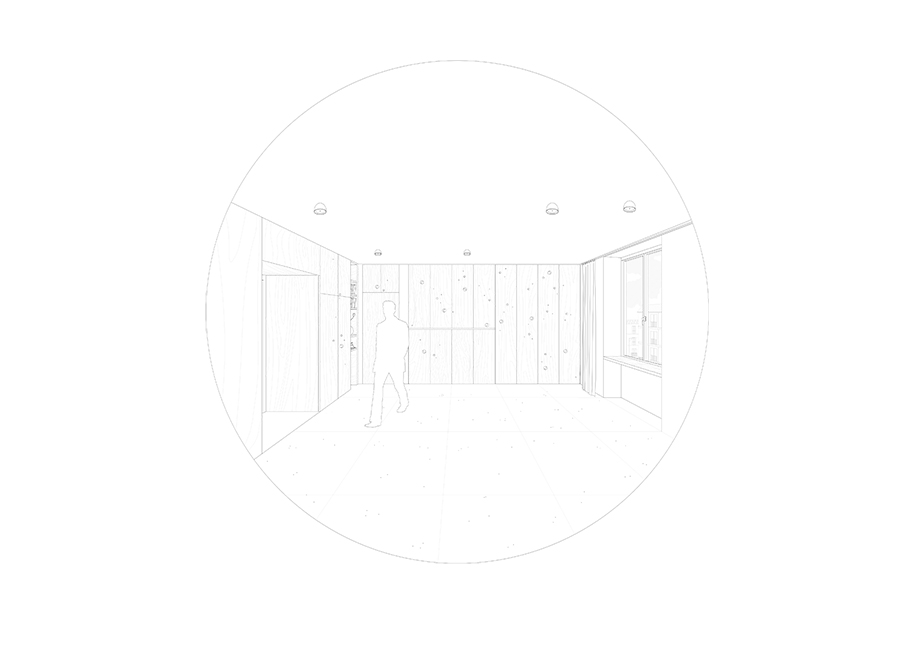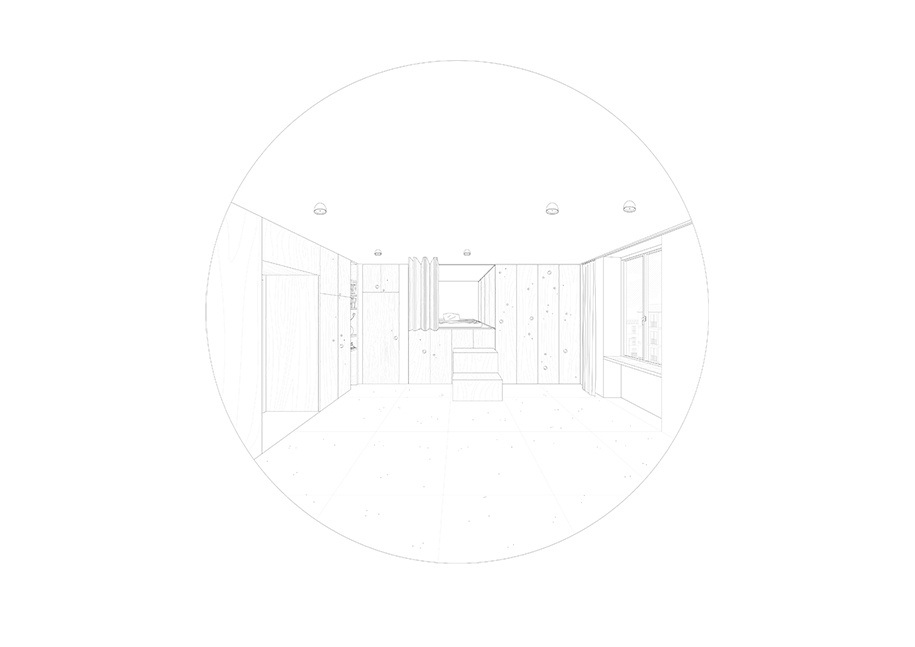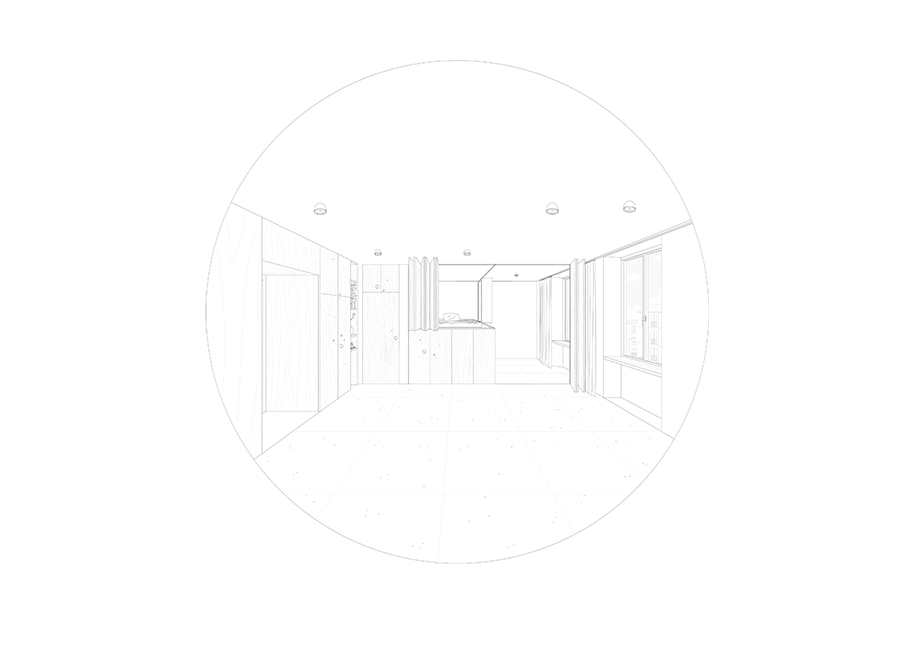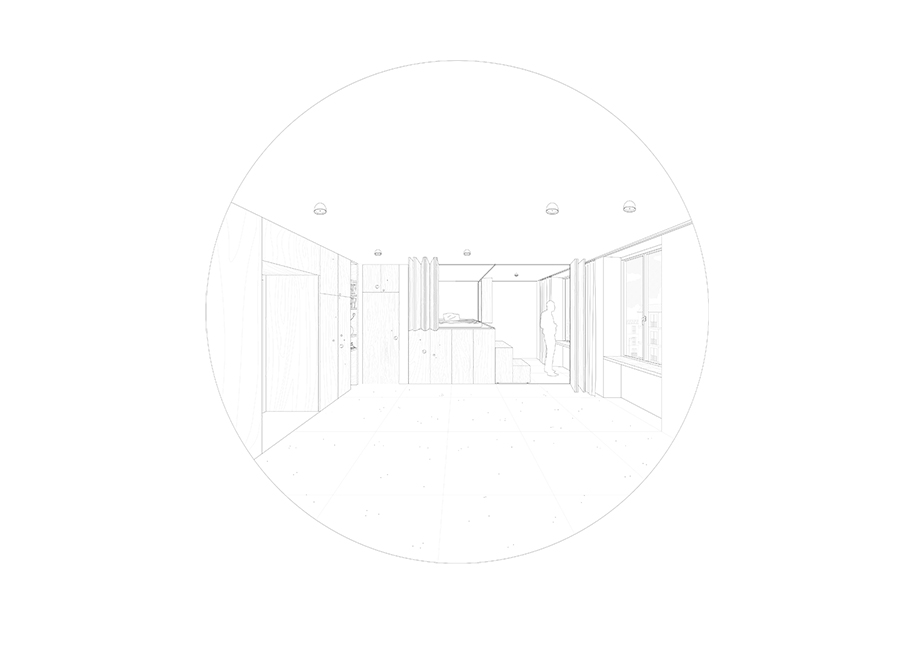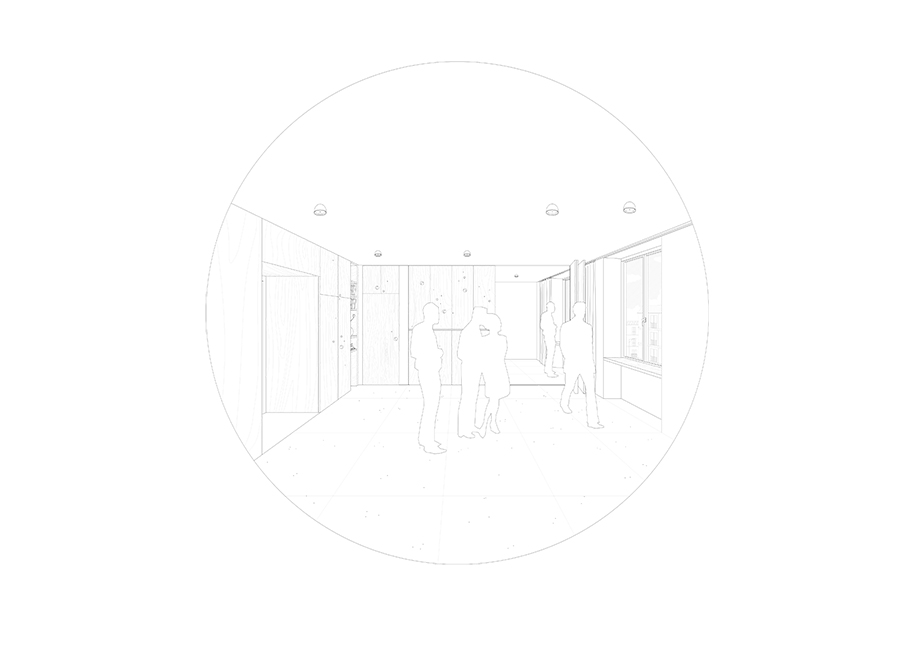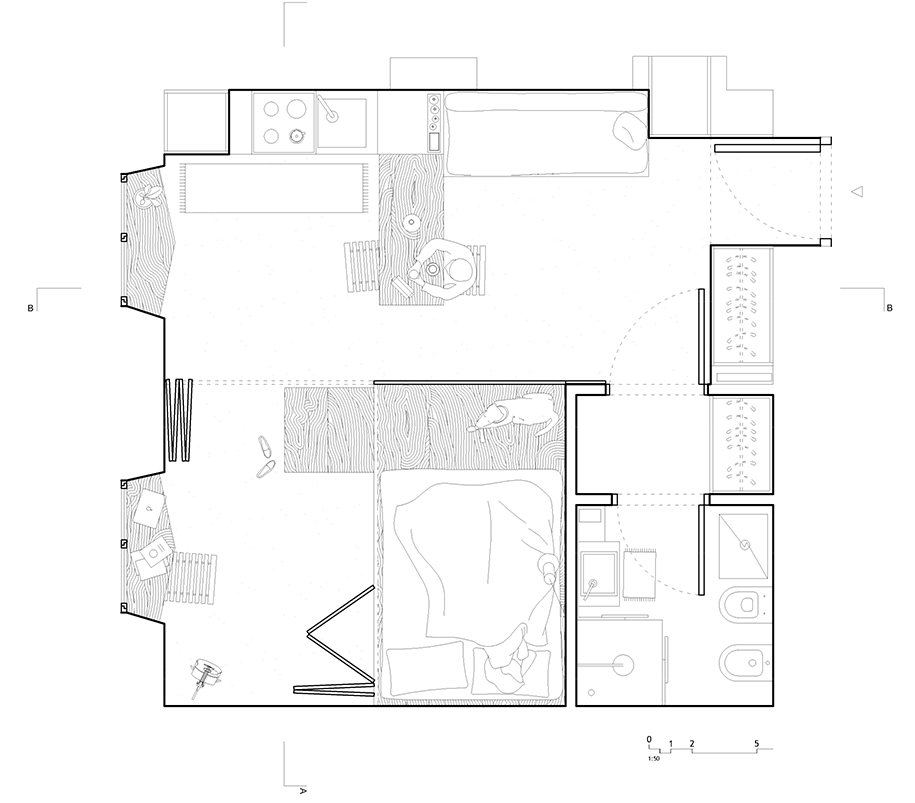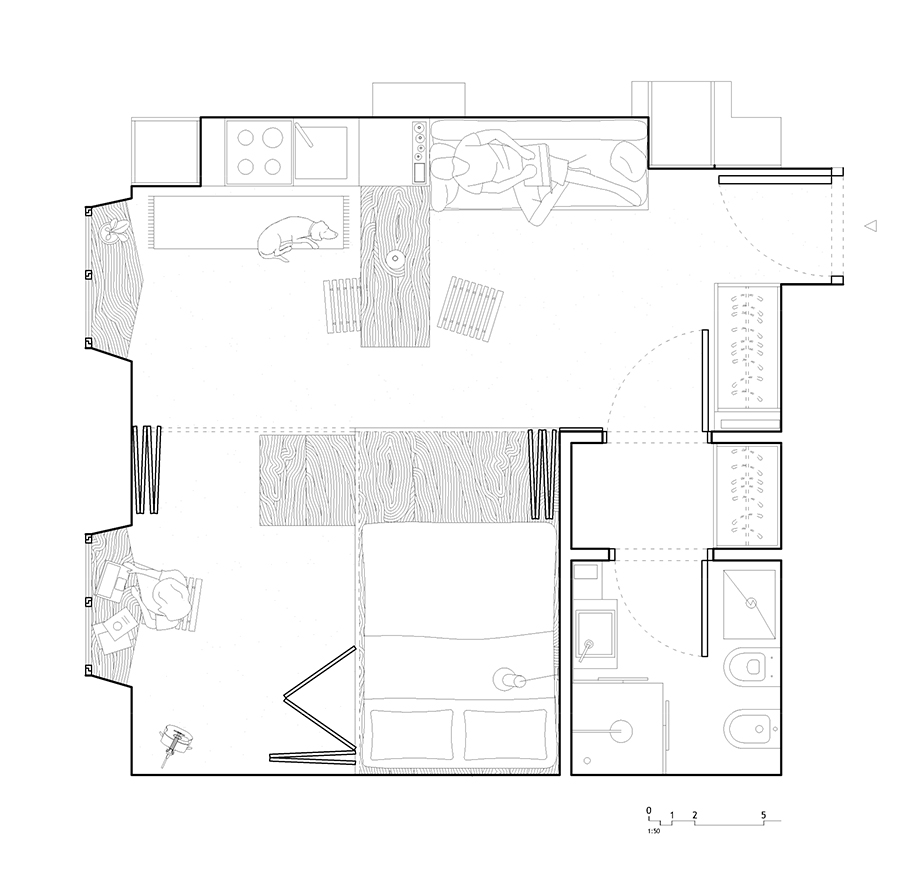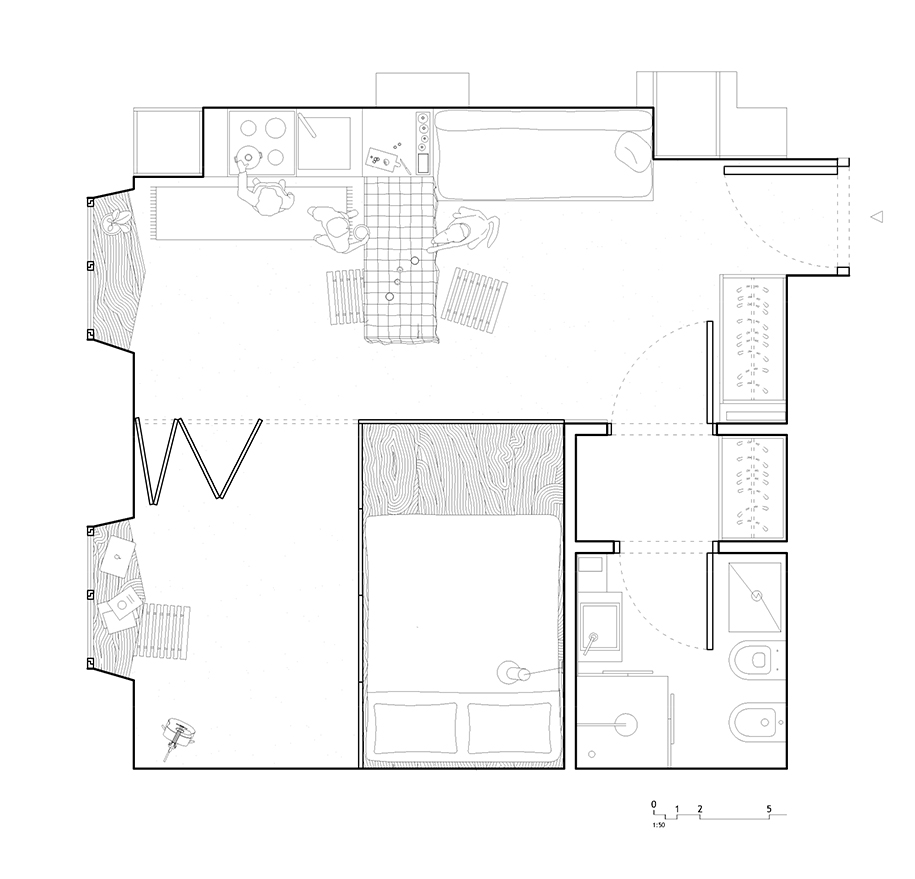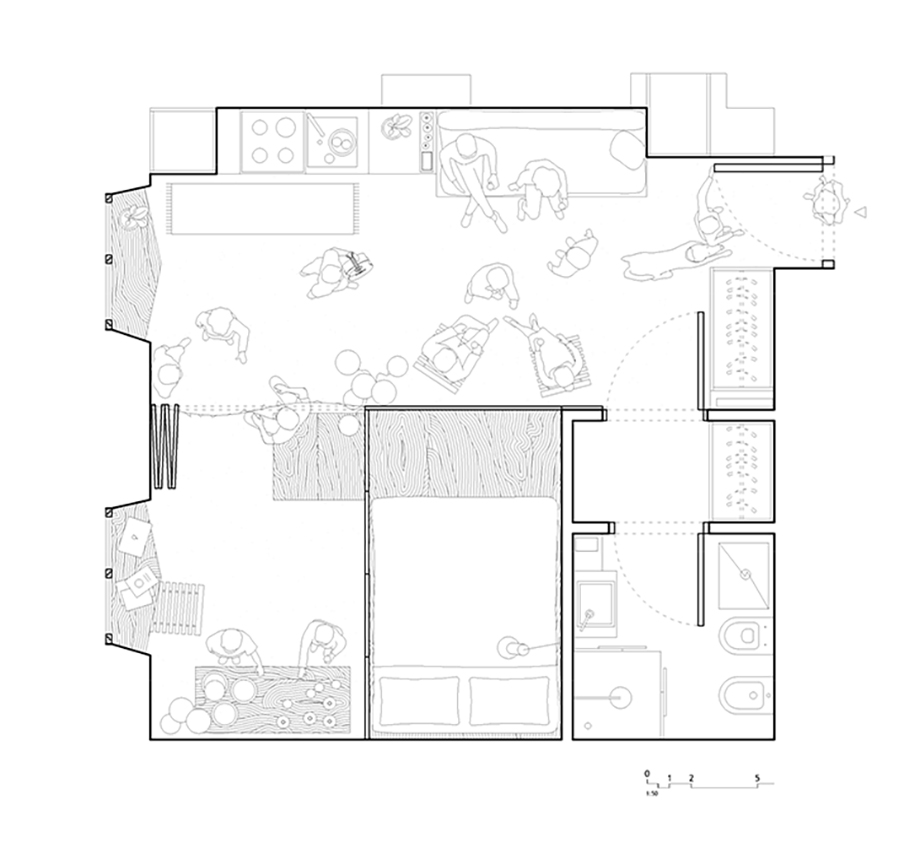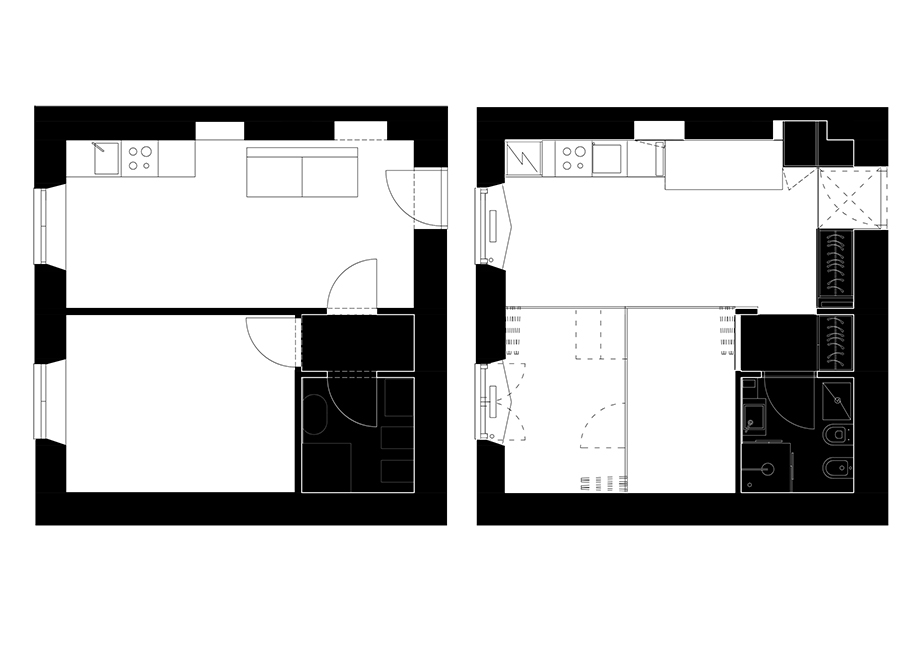 Facts & Credits
Project title  BRERA apartment
Typology  Residential, Interiors
Location  Milan, Italy
Client  Private
Year of completion  2015.09
Area  32 sq.m.
Architectural design  ATOMAA
Design team  Mert Bozurt, Danilo Monzani
General contractor  Bottoni Srl
Carpenter  Giuseppe Marra
Photography  Luca Broglia


---

See, also, NOLITA apartment in Milan, Italy by ATOMAA, here!
READ ALSO:
Tiny apartment renovation | by T&T Architects